Fashion: Entrepreneurship / Hungary
Better together
An acquisitive Hungarian believes he has the recipe for central Europe's first luxury group. Here's his plan...
The spacious sun-filled rooms, grand hallways and gilded columns at the HQ of Budapest-based Vanguards are well suited for an emerging luxury fashion group. But take the back exit and you'll find the building's internal courtyard, which shows the grittier side to the Hungarian capital. Here you'll see bullet holes on some of the walls, which are remnants of the Second World War and a stark reminder of the country's tumultuous political history. "I was only four years old but I clearly remember the Russian tanks leaving Hungary in 1989," says Peter Baldaszti, Vanguards' CEO. "I was too young and didn't suffer or have a negative perception of the world around me but there's just this subconscious knowledge of not being free, not being able to travel or to be an entrepreneur and create your own vision."
Things have been different for Baldaszti, who has helped turn Hungarian fashion brand Nanushka into an international enterprise with an annual revenue of €50m. The label was founded by his wife and business partner Sandra Sandor in 2006. He joined a little less than six years ago as co-owner and CEO to help the business grow.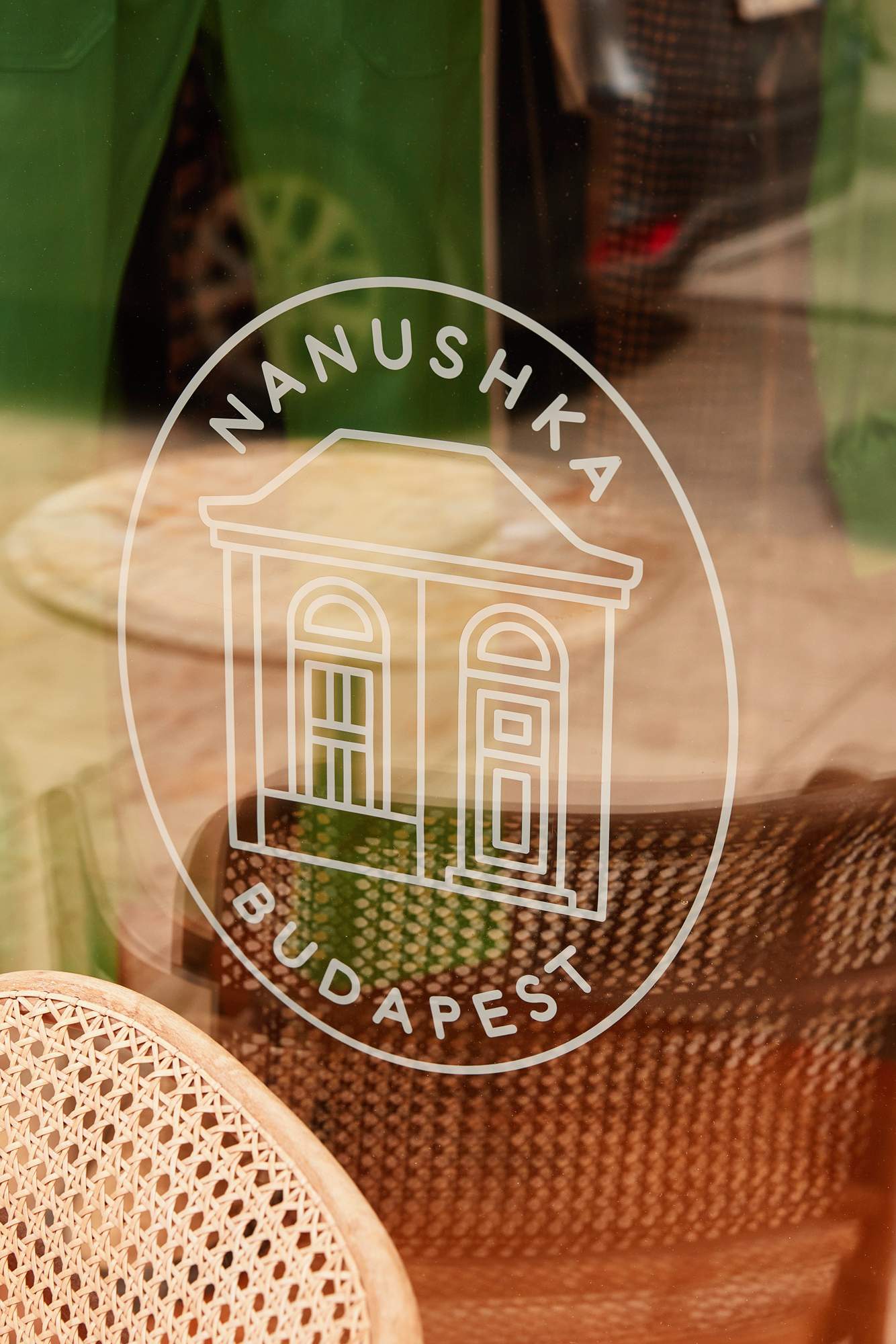 Now Baldaszti is upping his ambitions with a wider group: Vanguards. This is Baldaszti's attempt to make a mark on the international fashion industry. The group has two acquisitions under its belt: fellow Hungarian label Aeron and Milan-based Sunnei, which joined the stable in 2020, alongside Nanushka. Could this be the modest birth of the luxury world's next Kering or LVMH?
"Would I be an entrepreneur if I wasn't dreaming of that?" says Baldaszti with a smile. For now, his plan for Vanguards is to continue making two acquisitions per year, focusing on European fashion brands for starters and gradually expanding into beauty, fine jewellery and watches. But his vision of what constitutes a modern-day group is a little different than that of his predecessors. It's centred around what Baldaszti calls a "new luxury" concept, which offers high-quality, artisanal products but at more democratic price-points. "It's beyond the contemporary market because of the consideration that goes into the product," he says, pointing to the added emotional value attached to craftsmanship. 
This is a concept that Nanushka helped him to define with its end-to-end business model, which champions a "Made in Hungary" tag with an in-house atelier where the design and sampling usually take place. The brand then draws on close-knit relationships with Hungarian manufacturers to create most of its clothing.
"Innovation shouldn't mean that we throw away what is already good"
What's more, Nanushka is savvy when it comes to marketing. "New luxury brands should behave and think like media brands," says Baldaszti, who is a big believer in the power of physical retail and the fading art of in-store selling. "In some ways I'm a conservative; in others I'm far from it," he says, discussing the decision to open Nanushka shops in Budapest, Los Angeles and London. "Innovation shouldn't mean that we throw away what is already good."
Nanushka has a fuss-free style that riffs on cultural reference from well beyond Budapest. "Hungary is an intersection of East and West, with so many different cultures leaving their footprint here throughout the years, from the Ottoman Empire to Russia and the Austro-Hungarian monarchy," says Sandor. This comes to life in Nanushka's shop on the Pest side of the Danube river. Here customers are greeted by young staff dressed in the brand's neutral-hued leather separates. Its new spring collection includes crinkled shirts, check shorts and bucket hats and is displayed alongside vintage furnishing and Palo Santo incense sticks.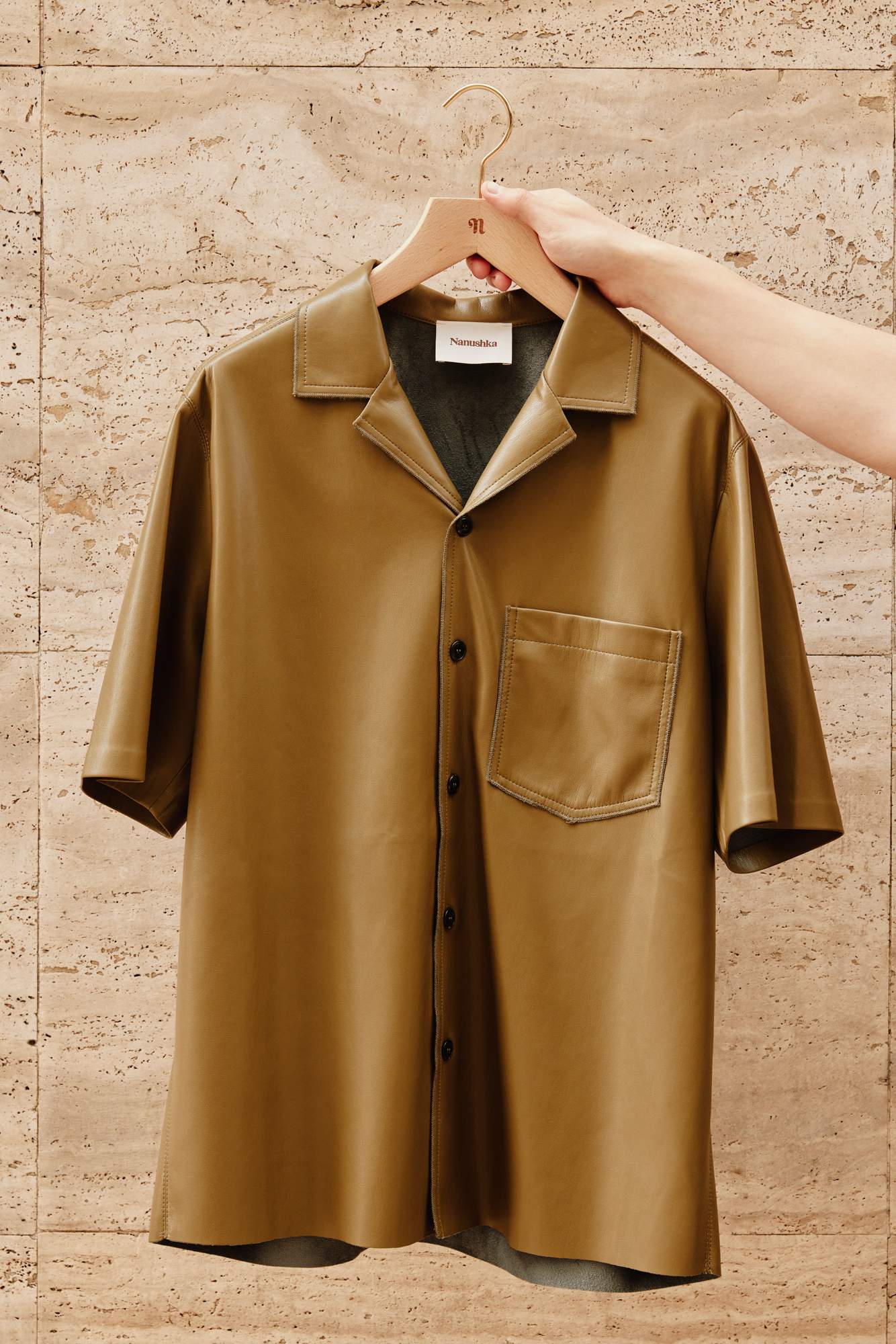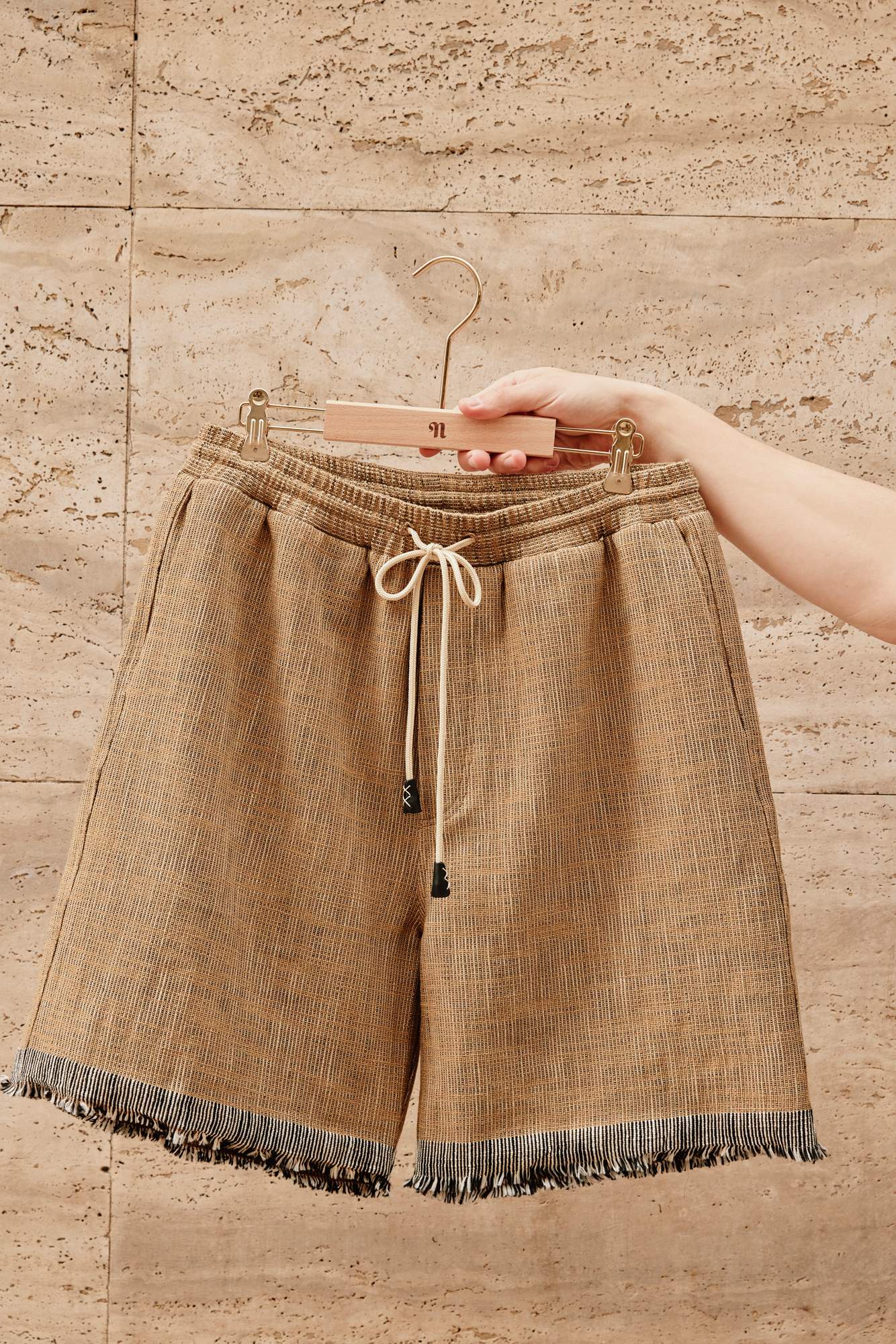 The lessons learnt through Nanushka's retail experiences will bolster Aeron and Sunnei too, though the timing of these investments has been far from ideal. Starting a luxury fashion group and making not one but two acquisitions in the midst of a pandemic requires some serious courage. But Baldaszti says that he was sure both Aeron and Sunnei could see the crisis through, and in the longer term, deliver the numbers that he and his partners at the private equity firm GB & Partners – also backers of the project – were aiming for. GB & Partners manages the Exim Cross-Border fund, an initiative backed by Hungary's Export-Import Bank, which made an early investment in Nanushka in 2016 and co-owns Vanguards with Baldaszti.
Even more important than Baldaszti's appetite for risk is his understanding of the delicate nature of keeping brands distinct. Rather than a traditional top-down management style, he's keen to step in only where needed. "I can interfere with the framework – financial, commercial, merchandising aspects – but the culture [of a fashion label] is untouchable," he says. "We're building independent brands – that's what will differentiate us in the market. I know what it's like when someone tries to force something on you so I can be empathetic to other founders."
It's what drew Sunnei founders Simone Rizzo and Loris Messina to the group, a dynamic Italian duo with a flair for humorous storytelling and upbeat daywear for men. "Vanguards understood where we could take the brand," says Messina. "They gave us complete freedom and agreed to allow us to experiment."
"We are an Italian brand with an international vision so the geographic location of Vanguards made no difference," says Rizzo.
For fellow Hungarian label Aeron, joining Vanguards was a ticket to the international fashion circle. Baldaszti and his team were able to come in and encourage founder Eszter Áron to embrace her niche – some of Aeron's clothes are spun with the eco-friendly Japanese Shima Seiki whole-garment machine – and get better at shouting about how good her product actually is. In less than a year, the results are starting to show, with big international retailers such as Harrods, Neiman Marcus and Browns now stocking the brand's knitted staples. The Shima Seiki machine produces knitwear in a single piece, which eliminates waste and can unravel and reuse yarn, meaning that Aeron can offer more customisation options.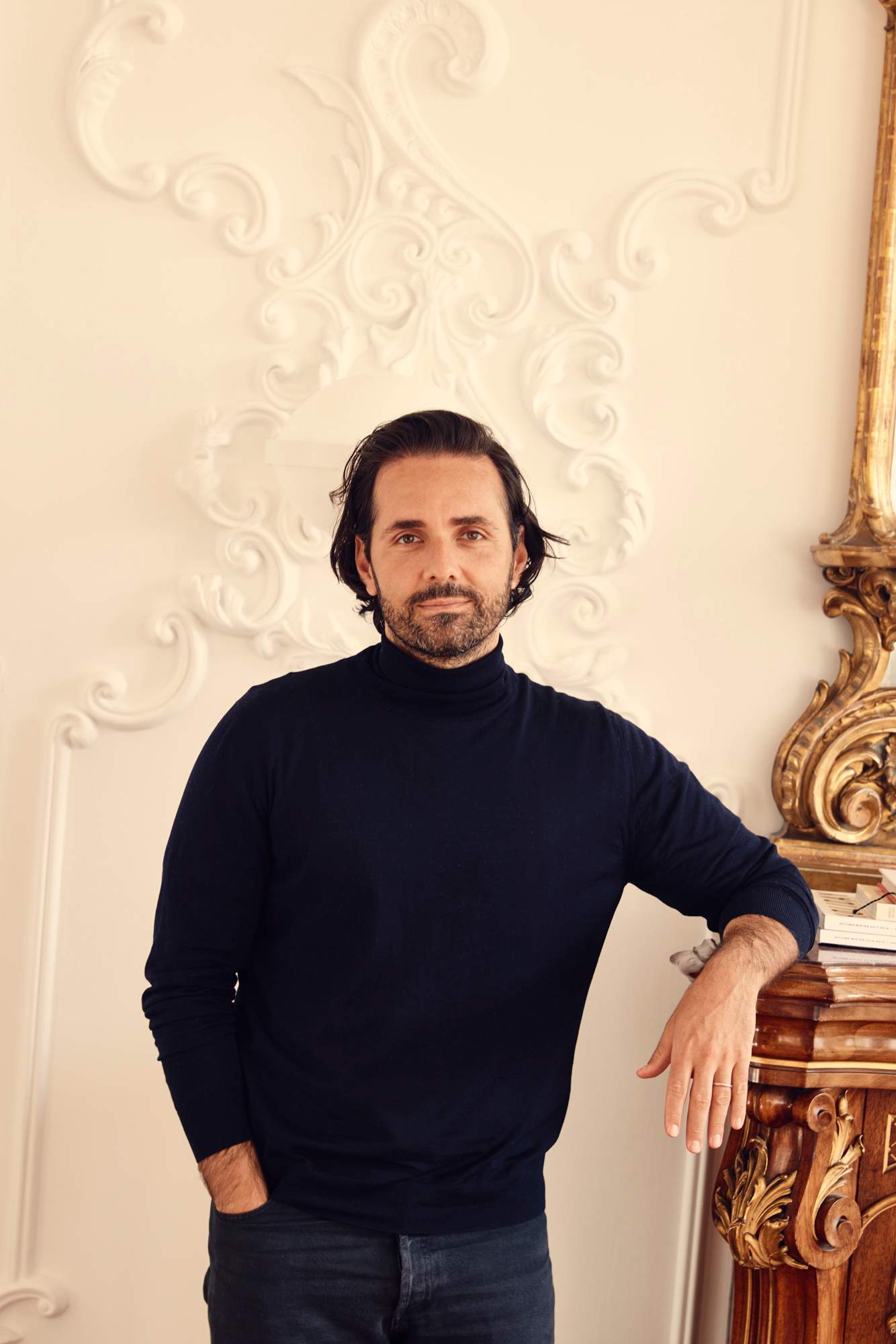 "We have so many plans to experiment with the machine, develop new techniques and produce capsules for our customers," says Áron. "Vanguards helped us see this opportunity to create zero-waste clothing from sustainable yarns. They came in and worked across every department, helping us to get closer to international standards and carve our own place in the market."   
When it came to Sunnei, the focus was instead on helping with financial management, cash flow, production and trademark issues. "I see the Sunnei founders as the next generation of Italian creative talent who will define an era," says Baldaszti. He adds that Sunnei co-founder Simone Rizzo's humble origins in Calabria, southwestern Italy, make him a unique talent. "He's proving to the world that no matter where you come from, you can build really great things with hard work and creativity. The real opportunity for the fashion industry is to open up its world to all sorts of talent, irrespective of their origins or upbringing."
Road to success
Vanguards, a public-private tie-up, is a joint venture between Nanushka ceo Peter Baldaszti and GB & Partners. Its stable includes Nanushka and the group invests in the companies it acquires. It has ploughed €6m into Milanese menswear label Sunnei and €4m into the Hungarian label Aeron.
By 2023 the group's revenue is projected to exceed €100m, with Nanushka making up more than half of the anticipated turnover. "Fashion is a very volatile category, with significant space for innovators and disruptors," says Luca Solca, senior research analyst, global luxury goods, at Geneva-based Bernstein Research. "The fact that Vanguards seems to focus on the 'bridge' segment is encouraging, as this has proven to be an area most open to new entrants." The "bridge" sector offers European craftsmanship at a more democratic price point. Focusing on it will help the group reach its ambitious target.
Alongside Sandor, Baldaszti's other big business mission is to put Budapest and Hungary on the international fashion map. Just as Copenhagen has become the centre of Nordic fashion, the overarching vision for Budapest is to turn the city into central Europe's fashion hub known for its world-class manufacturing and creative talent. Nanushka, which turns 17 this year, has reached a point where its identity and roster of clients goes far beyond the location of its headquarters. The teams for both Nanushka and the Vanguards group is also expanding, with 22 people now based in London.
Yet Budapest is where Sandor and Baldaszti always come home to and where they'll look to put down roots. This essence of home is felt in Vanguards' HQ, where meetings are often interrupted by multiple office dogs and the couple's six-month-old son. "There is a cultural mission," says Baldaszti. "The region has not been known for successful fashion start-ups and there were no successful fashion brands in Hungary before Nanushka, so we want to give locals the opportunity to build their careers from here."
Baldaszti thinks that quality of life is a reason why many Hungarians want to remain on their home turf and international talent might emigrate here from bigger fashion capitals. There's also no shortage of things to do, from fine dining in Buda, the more refined, residential part of town, to revelling in the nightlife of the buzzier, younger Pest and getting lost in the warren of streets around the Jewish quarter. "I feel so calm and safe here and can really concentrate on my work," says Áron, pointing to the city's growing creative scene and noting the success of costume designer Andrea Flesch and Krisztián Éder, a successful photographer known for working with fashion brand The Row.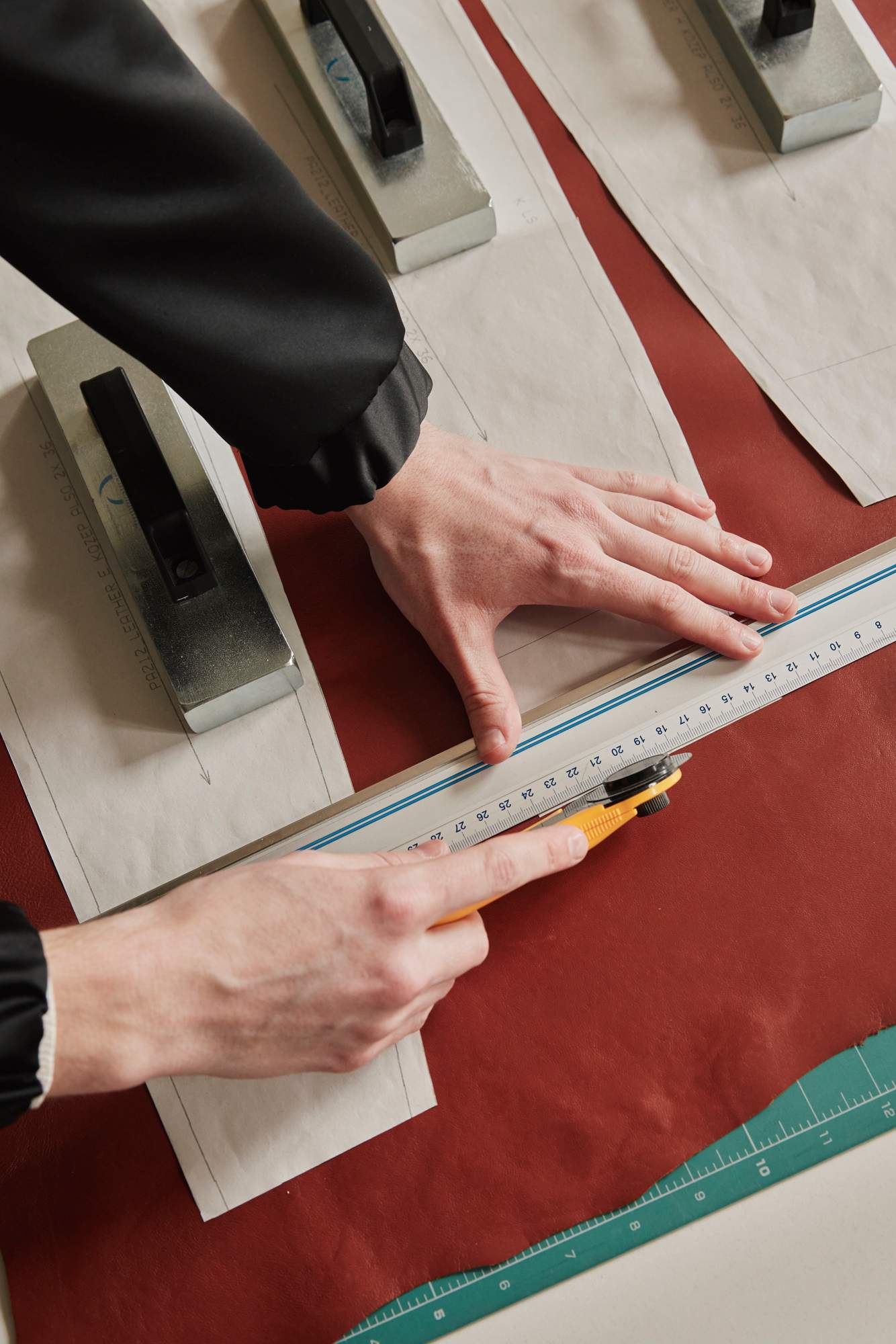 Baldaszti is often found at his favourite bistro Déryné drinking a cortado in the afternoon or hosting team dinners in the evening. When he wants to get away and spend time outdoors, the mountains are a mere 50-minute drive away. "Property prices are going up but it's still so much more affordable than any other big city," he says. He adds that Budapest also offers plenty of business resources that other European cities might not, including proximity to excellent manufacturing facilities. These are now proving popular with established luxury houses no longer able, or willing, to access China easily and who are returning to Europe.
"The government in Hungary is pro-business, we have the lowest rate of corporate tax in Europe," he says. "The circumstances around local bureaucracy and tax rates can be ideal. If you establish your business in Hungary, there's also certain grants that you can access that can at least help start you off." But Baldaszti is also quick to emphasise that the investment from Hungary's Export-Import Bank has always been independently managed by GB & Partners.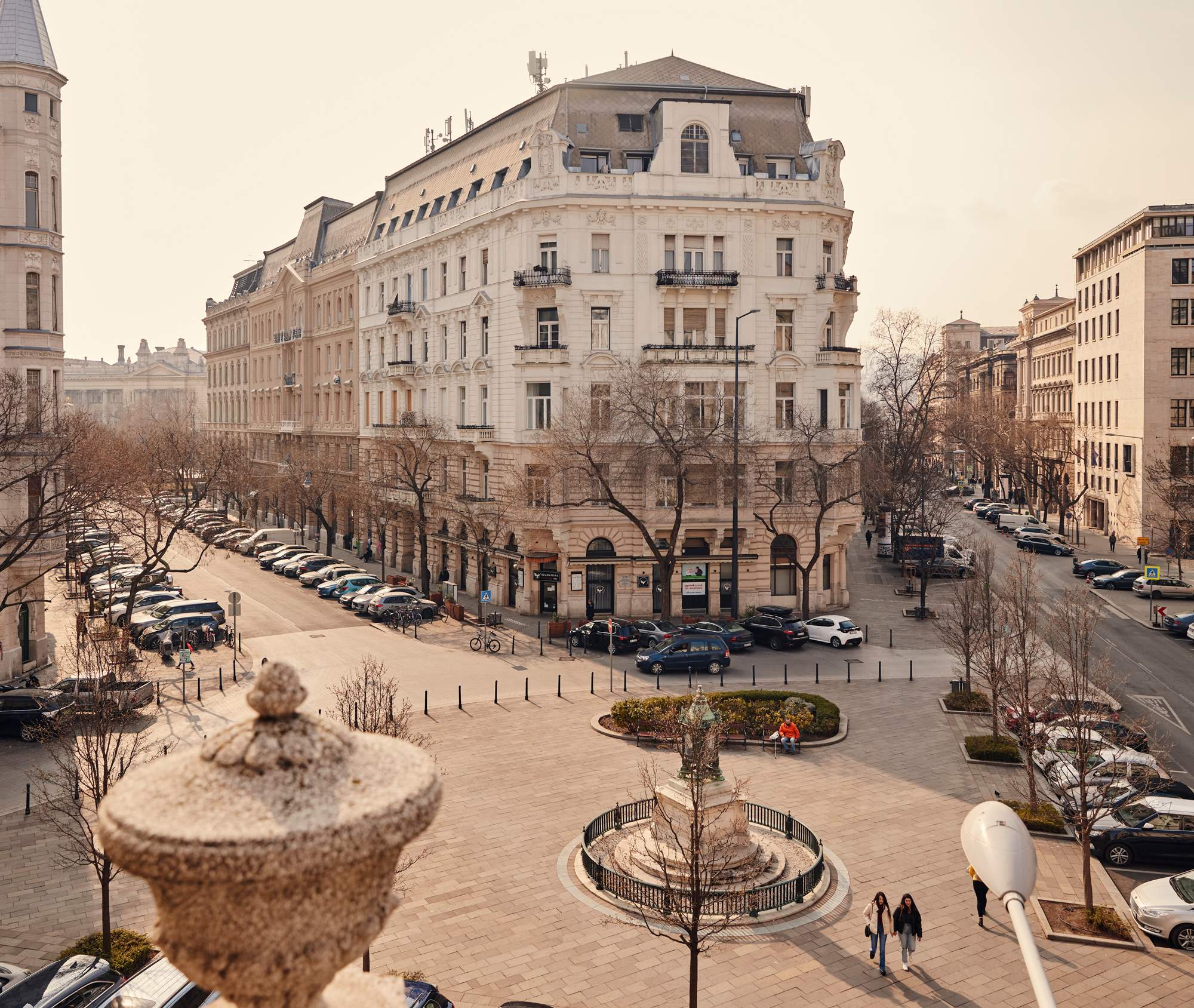 For all the business benefits that the Hungarian government has to offer, residents have also had to grapple with controversies over its political stance on issues from immigration to legislation on foreign universities, which recently forced the Central European University to leave the country. Following Russia's invasion of Ukraine, pictures showing prime minister Viktor Orbán hugging Vladimir Putin have been plastered across walls and lamp posts as a sign of the frustration many here feel.
On the upside, during the pandemic a series of grants have been made available to both fashion labels and manufacturers to see them through the crisis. "We have a big strategic view, which includes fashion," says Zsófia Bata-Jakab, ceo of the Hungarian Fashion and Design Agency. "Our key programmes focus on growing the manufacturing sector, supporting local designers and improving fashion education." She points to a series of smart government initiatives, such as the creation of the Hiventures capital fund through which the state has chanelled €14bn for longer-term investments in fashion and design start-ups as well as local brands. The agency has also partnered with Milan Fashion Week and has created a new digital marketplace to help Hungarian designers get easy access to online retailing. 
Meanwhile, manufacturers are being offered mentoring in order to deal with increased post-pandemic demand. "There's a big opportunity for the whole industry. We are in the middle of Europe and most brands are looking for new solutions," says Bata-Jakab. "Asia is too big a risk for them so they are now looking to move their entire production here," she says, adding that there's an ongoing campaign to improve the country's overall perception of what it means to work in a manufacturing facility. "It's similar to what happened with the culinary industry here. Ten years ago it wasn't as acceptable to say you worked at a restaurant. But now, after we hosted events and created Michelin guides, it became a profession to be proud of."
Vanguards' international recognition is no doubt fuelling this creative push, yet Baldaszti is quick to point out that greater political stability and more quality brands will ultimately determine whether the country will succeed. "Budapest can find its place as a central European hub drawing creative talent from places such as Croatia, Romania or Austria. As a member of the EU and Nato, I can confidently say that we're safe here but there's a bit of resistance from tourists at the moment," he says. "It feels like we're still too close to the conflict."
So can this enterprising, energetic city achieve its long-term goal of becoming central Europe's biggest fashion hub? That will depend on the calibre of its up-and-coming design talent – as well as Baldaszti's and others' commitment to staying put.