Fashion: Outdoorswear / Tokyo
Call to action
How Japanese outdoors company Goldwin melds technical prowess with sharp cuts for adventurers and urban explorers – and is now known for producing the world's most coveted outdoorswear.
Japanese company Goldwin may not be a household name in the global fashion industry but the influence of this billion-dollar company is widespread. If you've ever lusted after clothing from the Japanese version of The North Face and Helly Hansen, or found yourself subscribing to the mountaineer-meets-urban-cool look known as gorpcore, then you can thank Goldwin.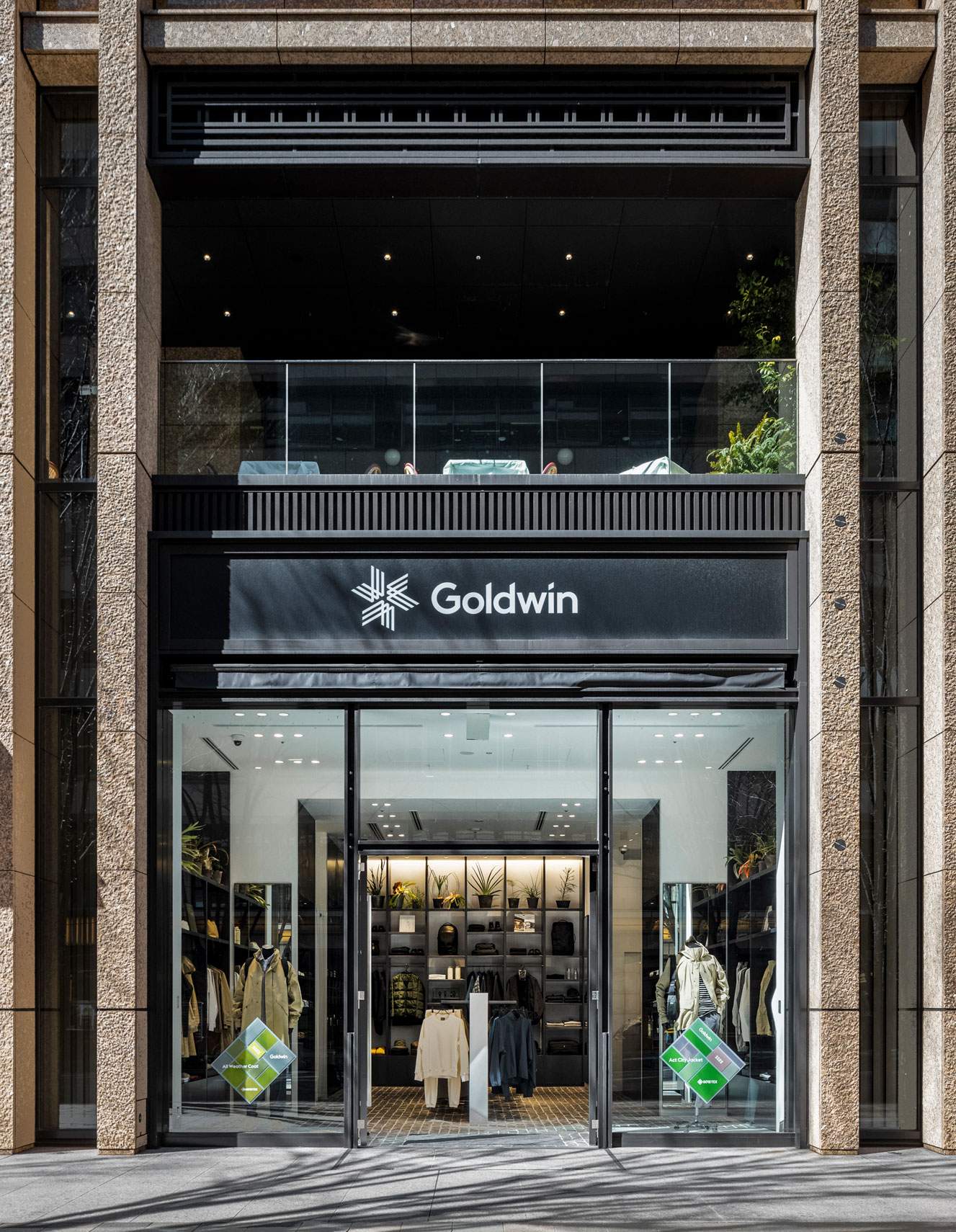 The company was founded in 1951 as a sportswear manufacturer in Toyama and, from early on, Goldwin also distributed international sports and outdoor clothing brands in Japan. But it didn't stop there. It decided to do what the Japanese do best: tweak a product and turn it into something different and, often, better. Goldwin's proven creativity and reading of the Japanese market has brought a long list of big names under its umbrella. It has trademark agreements with The North Face, Helly Hansen, Ellesse and Danskin, all of which give Goldwin the creative freedom to design and produce Japanese collections that are sold exclusively in the domestic market.
Goldwin has always supplied high-spec sports and outdoor gear to Olympians and Everest-conquering mountaineers. But in the past 20 years, it has also been outfitting stylists and fashion-conscious city dwellers with technical clothing that doesn't look out of place on the streets of Tokyo. Goldwin has become a staple in magazines such as Popeye and Brutus, and its inventive collaborations with Japanese brands sell out in no time. Speedo, Woolrich and Icebreaker have also come to the Japanese company to boost their distribution and audience reach in Japan.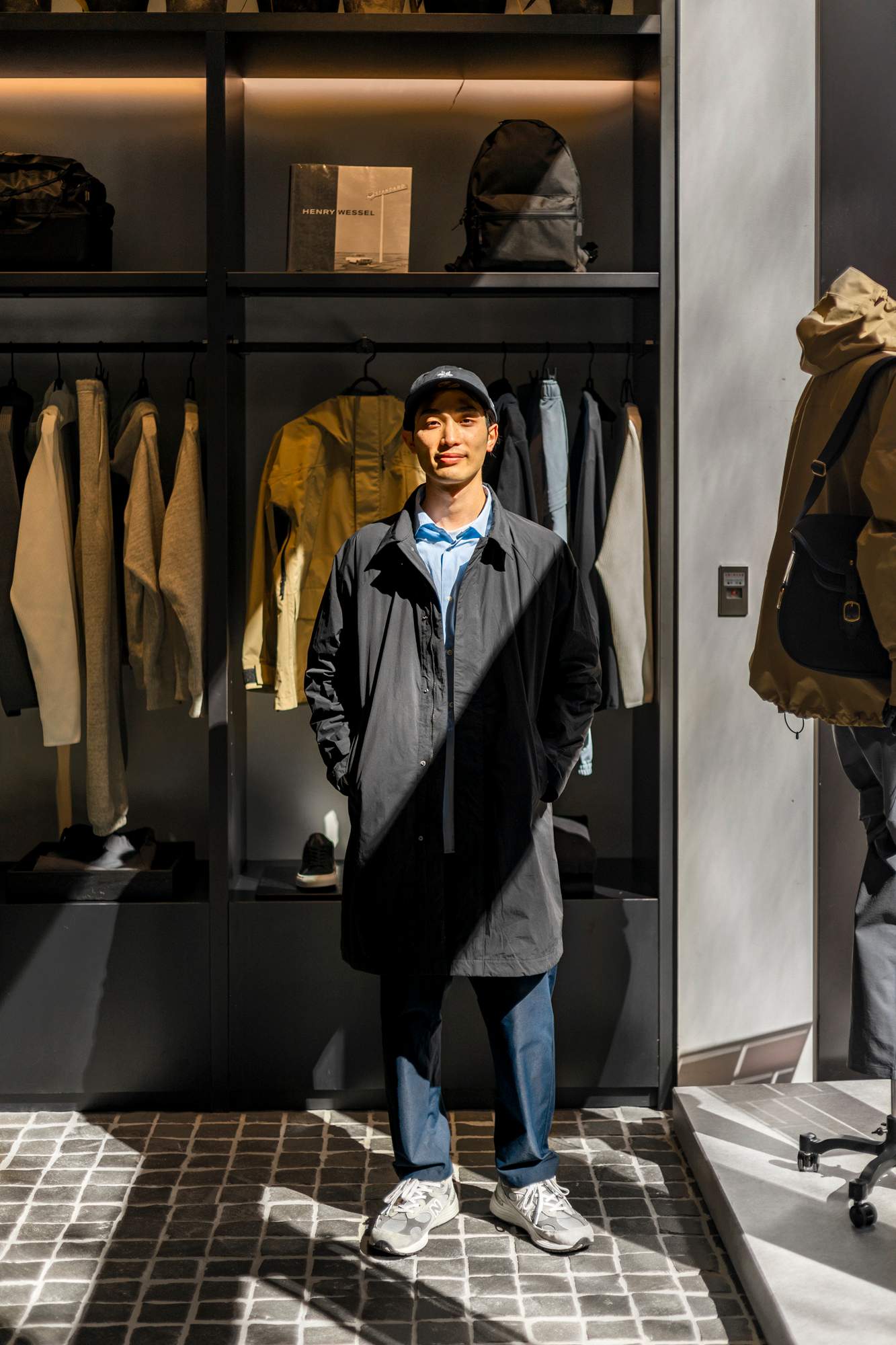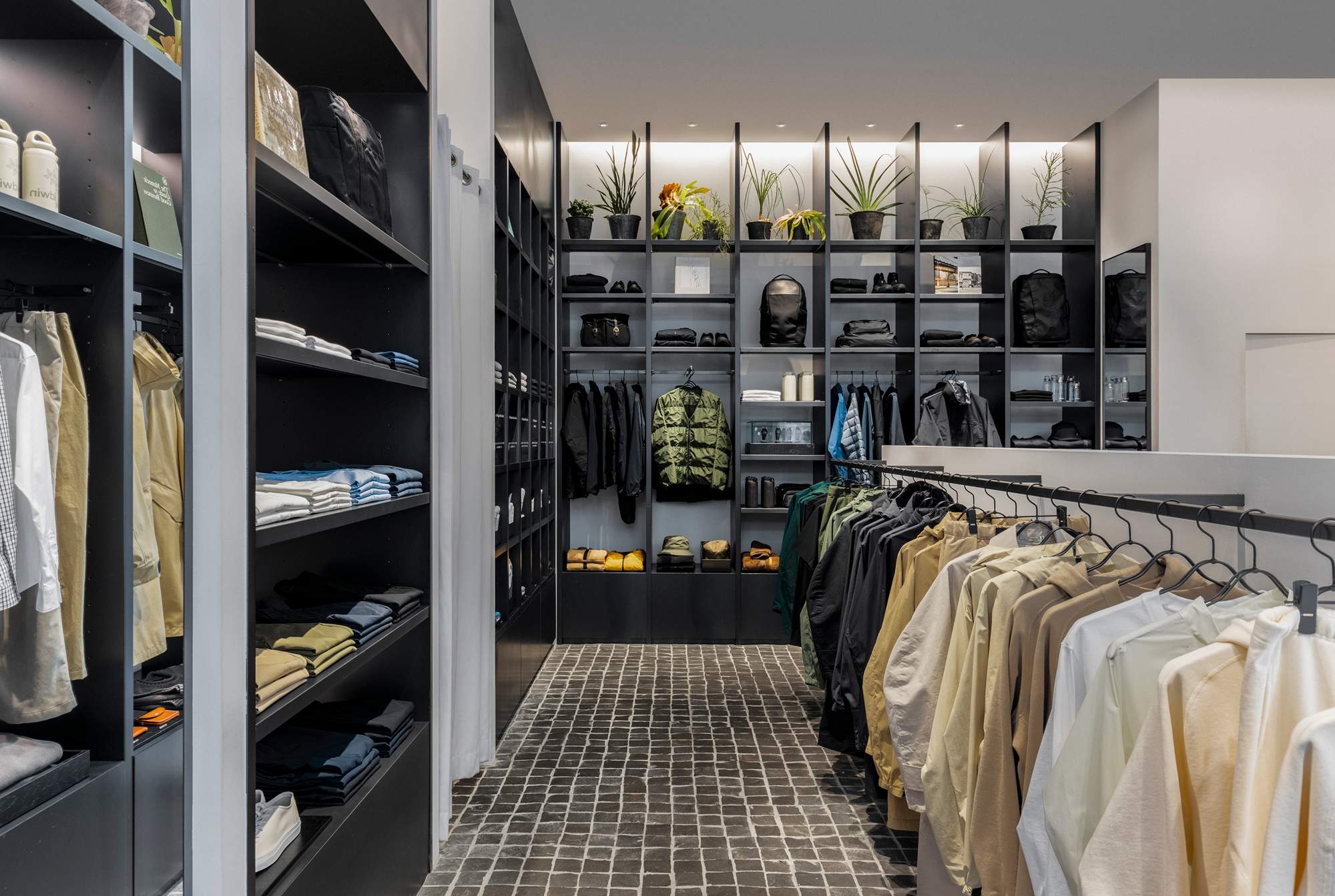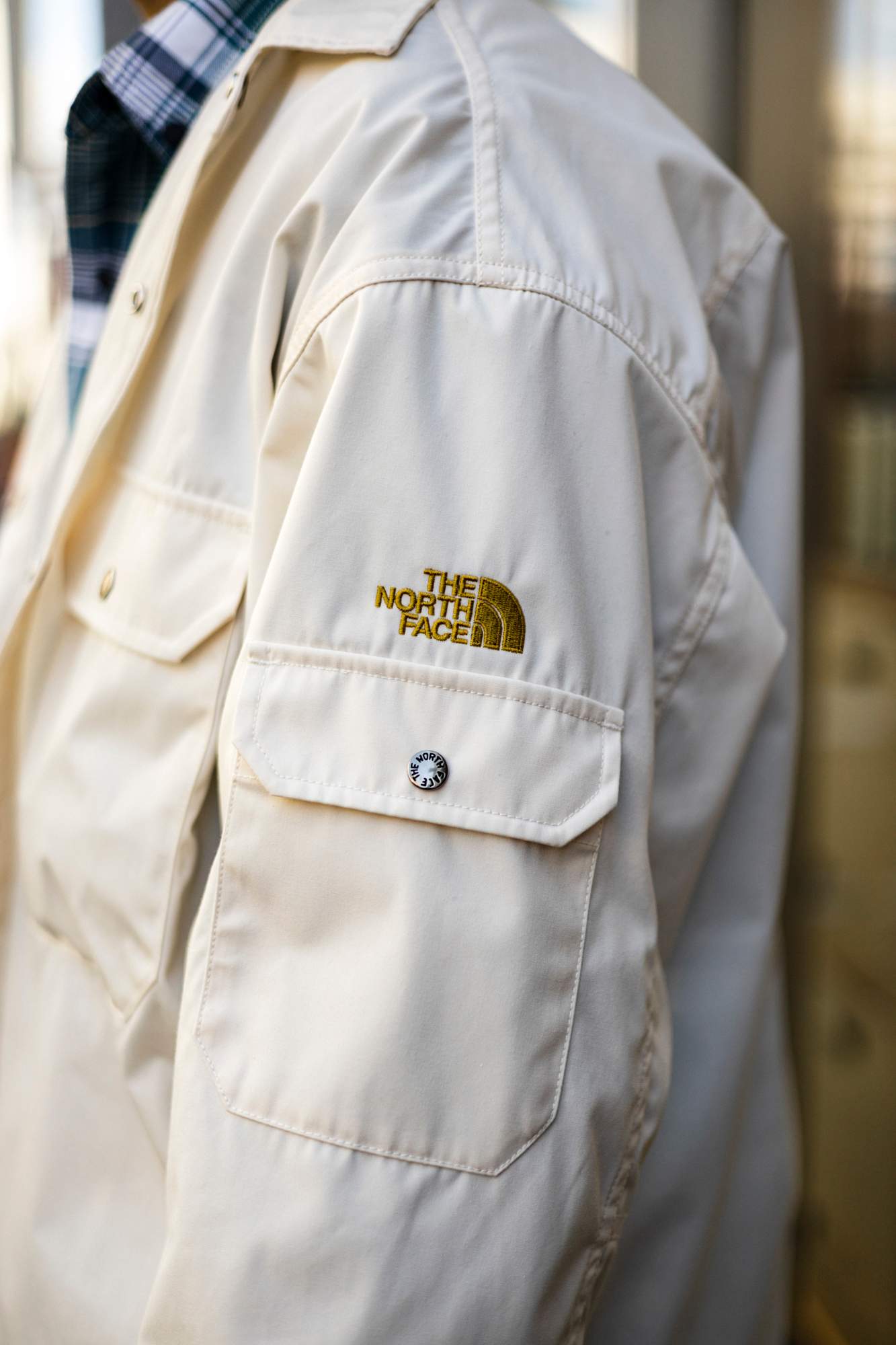 Today the group has 165 shops, six original brands – including Goldwin, Neutralworks and the highly coveted label Nanamica – and annual sales of nearly ¥100bn (€754m). It manufactures its products largely in Vietnam but in 2017 it invested ¥500m (€4m) in Goldwin Tech Lab, an r&d facility in Toyama with a factory.
The man who sits at Goldwin's helm is Takao Watanabe. Since he joined the company in 1982, he has done everything from overseeing manufacturing to designing shops before becoming president in April 2020. monocle sat down with him at one of Goldwin's Shibuya offices to talk about the company's pioneering trademark-rights business model, the rise of outdoor fashion and the importance of physical retail. 
Timeline:
1950: Tsuzawa Knit Fabric Manufacturer, precursor to Goldwin, founded in Toyama.
1951: Incorporated as a company.
1963: Changes name to Goldwin.
1964: Goldwin's athletic wear selected for the Tokyo Olympics.
1970: Signs licence agreement with Fusalp, the world's leading skiwear manufacturer.
1976: Signs licence agreement with Ellesse.
1978: Becomes the distributor for The North Face.
1983: Signs licence agreement with Danskin and Helly Hansen.
1994: Acquires trademark rights for The North Face in Japan.
2000: Opens The North Face shop in Harajuku.
2005: Starts The North Face and Comme des Garçons Junya Watanabe Man collaboration in Japan.
2011: Opens The North Face 3 shop for women in Harajuku.
2014: Opens The North Face's first outdoor shop for children in Harajuku.
2017: Acquires trademark rights for Helly Hansen in Japan.
2017: Opens Goldwin Tech Lab in Toyama.
2018: Opens the first flagship shop for its original brand, Goldwin, in Tokyo.
2019: Opens a Goldwin shop in San Francisco.
2021: Opens a Goldwin shop in Beijing.
How do you see the current crossover between sportswear and fashion?
The fashion element already existed in the outdoor or sports scene when I was in university [in the 1970s]. Popeye magazine would show skiing and surfing as symbols of youth culture. Today the relationship between sport and fashion is slightly different; it's mixed more with luxury and street fashion.
Were there any specific turning points over the years?
In 1998, Arc'teryx [a then-emerging outdoor performance-wear label] caused a stir in the market with its smart and sophisticated design when it made its debut at the Outdoor Retailer show. It showcased the first outdoor clothing with watertight zips. That changed the course of fashion design; from that point on, designers became interested in technical constructions of outdoor gear. It also made the outdoor industry think more about fashion.
Goldwin launched its Nanamica label in 2005. It was created by Eiichiro Homma who had worked in the Helly Hansen department. We decided to create The North Face Purple Label [by Nanamica] with the trademark rights that we owned. That was the beginning of a new business model where we would design sports and outdoor gear ourselves in Japan and sell it to multi-label retailers. It was a catalyst for us to move into the fashion market.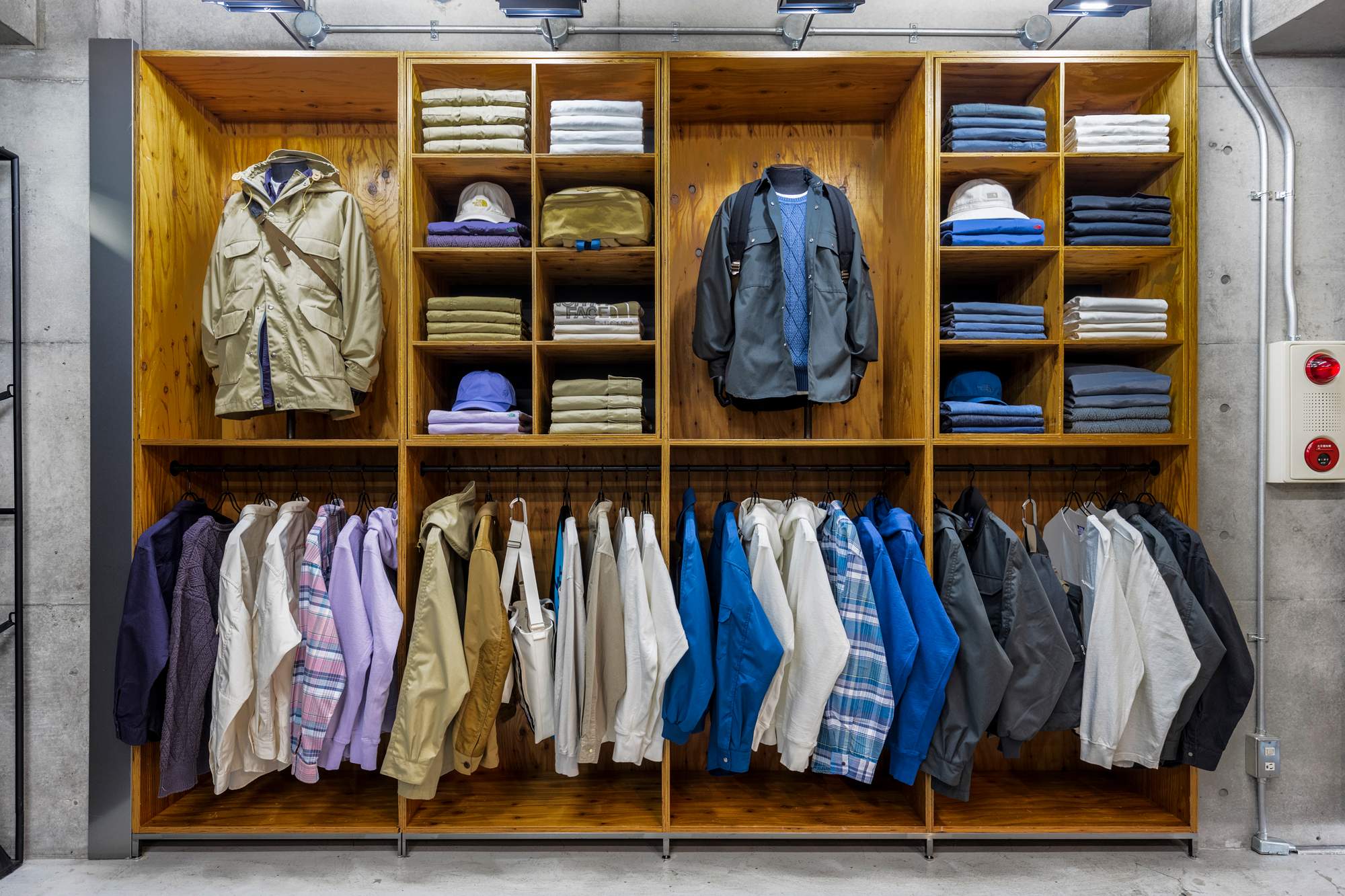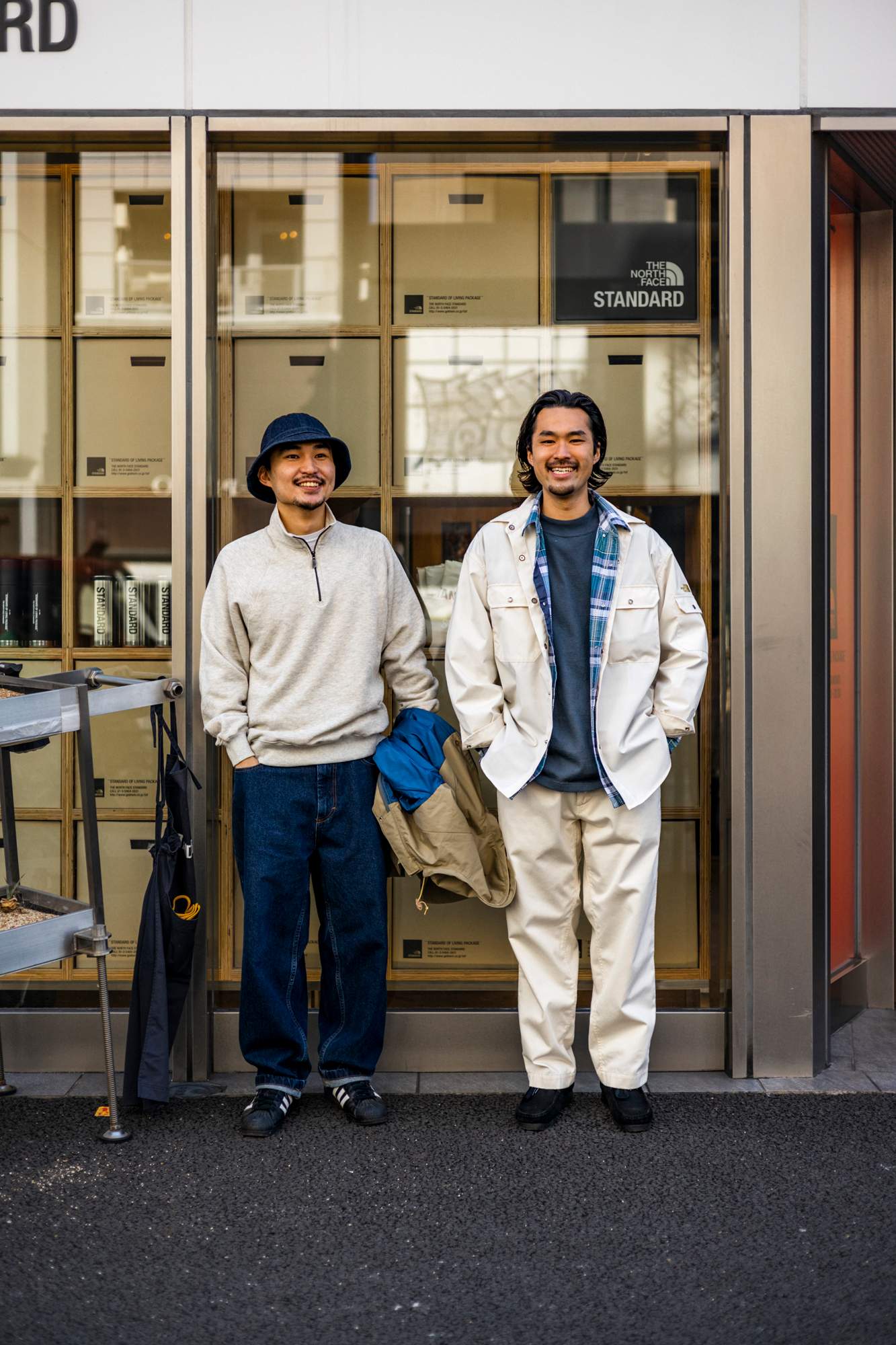 How do you segment Goldwin's wide range of products?
We have a strategy called "core and more". "Core" refers to the highest performance gear and equipment supplied to the top users in sports and outdoor expeditions. These products drive our research and development. The North Face Summit Series is a good example. It accounts for only a few per cent of our sales but it inspires many of our other products, offering trust and confidence to the customers. Some people use it for serious Himalayan expeditions, while others wear it daily as fashion.
How about the rest of the line-up?
The number of people who casually wear sportswear has increased dramatically in the past 20 years. That's where our lifestyle line sits. Our customers, who used to wear regular fashion labels, are now buying sweatshirts, down jackets and rainwear from brands such as Helly Hansen and Canterbury. At our directly managed The North Face shops, 60 per cent of the sales come from the lifestyle line and 30 per cent from the performance line.
Take us through your unique trademark rights acquisitions and how you deliver something fresh for the brands in Japan?
Without trademark rights, you need the approval from a brand to do anything in terms of making products, marketing and promotion, because it has a consistent tone in the global market. But Japan has its own demands and with our trademark agreements, we gain creative freedom. For example, doing collaborations in Japan to cater to the local market is necessary to grow a brand.
Japanese craftsmanship is all about precision, thoroughness and details. We don't want to compromise on quality and have tried not to mass-produce just for the sake of sales. Also, we barely source materials directly off the shelves from manufacturers. Instead, we co-produce our own threads and dyes with our partners. We also care about how they are made and sewn to achieve functional beauty and comfort.
"We co-produce our own threads and dyes with our partners. We care about how they are made and sewn to achieve functional beauty and comfort"
How have your designs evolved over the years?
In the past it was standard, in the mountaineering world, to use bright colours that stand out. Yellow, red and royal blue were the mainstream. But I wanted to use more wearable colours in The North Face gear to make it versatile for city life. And I wanted clothes that could be worn for at least three seasons a year. Nobody was using black in the outdoor market in the early 1990s but I thought that black would appeal to people. I added black, grey, navy and khaki – hues that are popular in daily clothes – to our collections. The main sales channel of The North Face was outdoor speciality shops and they didn't fancy our new colours. But they sold well at our own shops and department stores. Now, 60 per cent of The North Face collections are in black. It has become the new standard. We changed how we layer highly functional gear in our daily life.
Have there been any demands for the Japan collections from overseas?
Indeed. We have supplied The North Face and the Purple Label line to shops in London and New York. But they didn't sell that well. Even if you're offering the same products, how you sell them makes a big difference. In Japan we don't just sell clothes; we offer styling tips. Customer service is important. You can't simply export products and expect them to sell.
How important is it to have an R&D department in Japan?
First and foremost, we are a manufacturer. The fundamental mission of a good maker is to manufacture things that no one else can. In that sense, r&d is our heart and soul. That's why we have a lab and mother factory in Japan. Here we can quickly make prototypes and establish the most efficient processes to produce beautiful products in bigger quantities at partner factories.
How are you improving your sustainability credentials?
We have to tackle it because it's the biggest problem our industry faces. The amount of clothes imported to Japan doubled from 30 years ago, while overall sale revenues decreased. This means that cheaper products are consumed in shorter lifespans. During this time, business owners blindly prioritised profits, while knowing that something wasn't right. At Goldwin, we are working to reduce textile waste to zero by 2030 and increase the usage of environmentally friendly materials [from 28 per cent] to 90 per cent.