The Agenda / London
Comment
Andrew Tuck finds something extraordinary in everyday images of the urbane past.
The Comment
photography ––– london
Sound effects
Andrew Tuck on studying old images to see – and hear – what they can tell us about our cities today.
---
It's not about things being better back then because, really, they weren't. But there is something about looking at old photographs of your city that can make you wistful and reassess where and how you find yourself living today. And it's not just what you see in these pictures; it's what you can almost hear – the cacophony of humanity, the ringing of tram bells, the swishing of skirts, the slap of shoe leather on pavement, the holler of the market trader. That's why I am lured in by old photographs of London.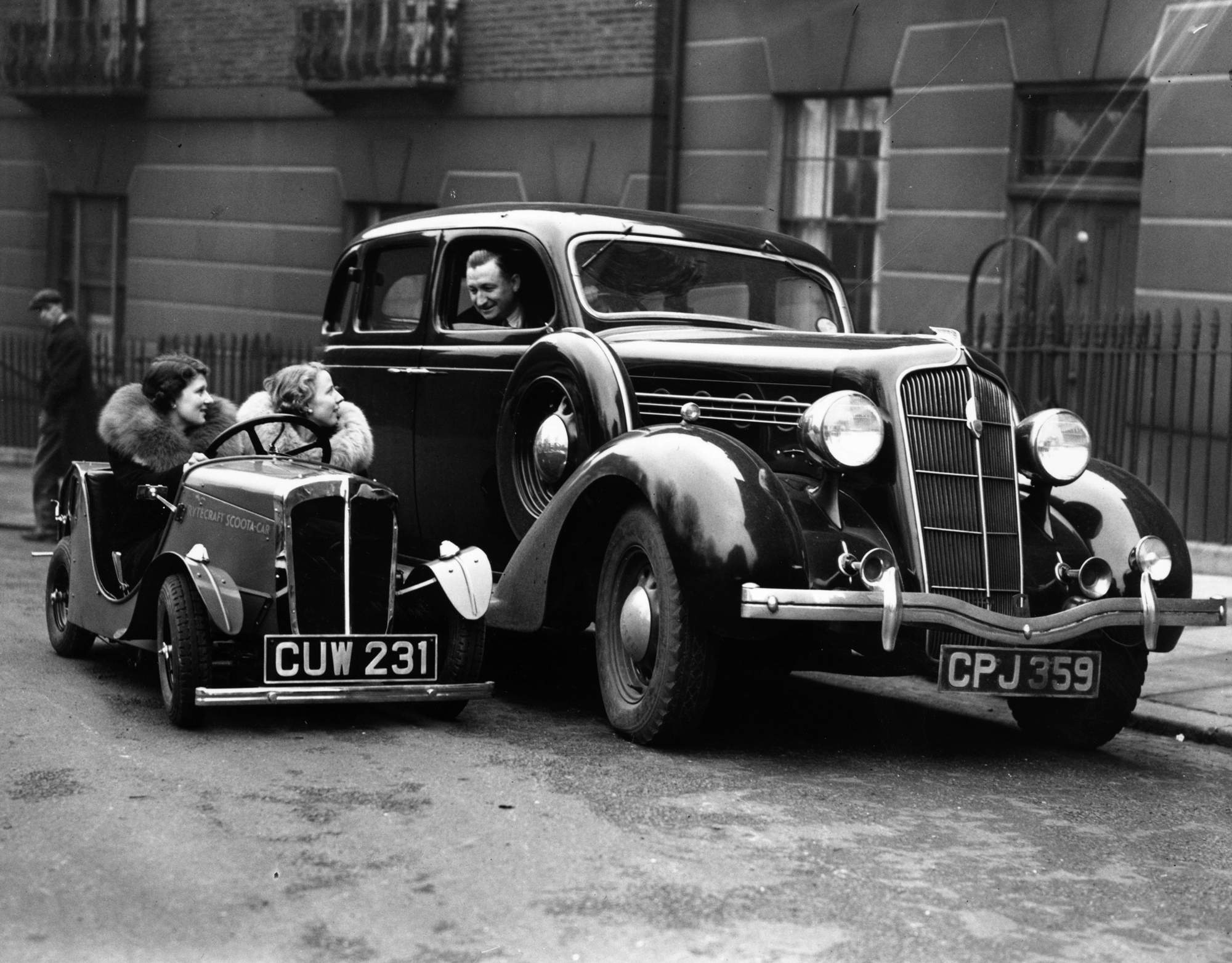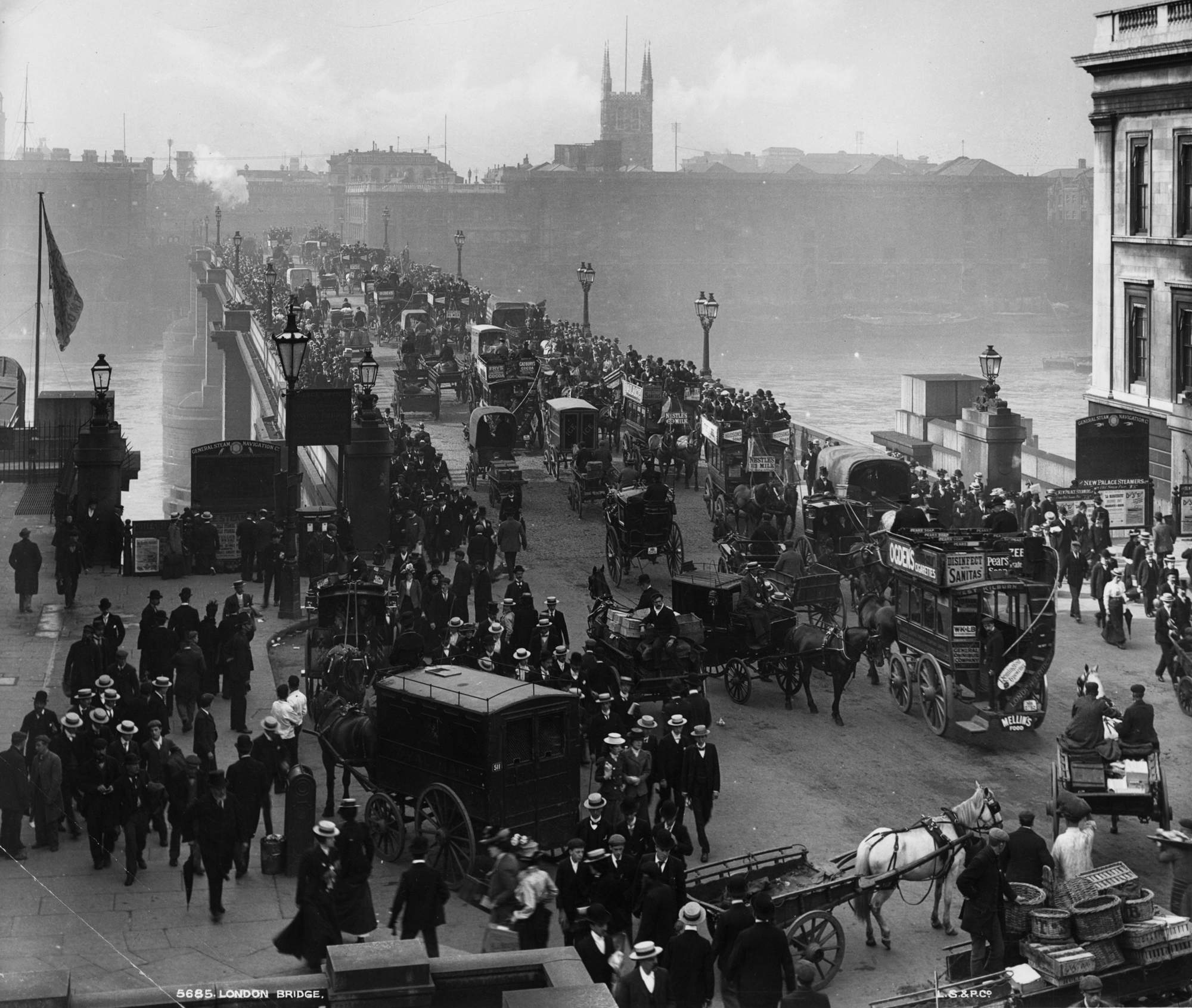 There's a bit of humility that settles on you too. Your big idea? They thought of it ages ago. Micromobility? How about the two women dressed in fur-collared coats traversing the city in their Rytecraft Scootacar (pictured, top left), a miniature vehicle that looks like it's broken free from a fairground ride? Beaches on urban rivers? Now there's a clever idea – but you might want to check out the two women playing with their children on an artificial beach by Tower Bridge in 1955 (pictured, top right); its sandy strip was initiated in the 1930s. Think London should have a citywide tram network? It had one but someone decided to rip it out. Really, from pop-up street vendors to last-mile delivery solutions, it has all been considered and tried. 
But the wistfulness bit, well, that comes from a feeling of loss – again not the loss of Dickensian poverty or unqualified dentists with pliers, or children being shoved up chimneys, but the loss of the city as a thrumming, noisy machine. Every year our cities seem a bit quieter, more subdued. Fifty years ago, teenagers, women and young blades were all determined to "get out of the house". Now we love to stay at home, consuming films and Deliveroo dinners. People fight to work from home too. The gradual retreat from the street means that even modest crowds now surprise us, whereas 100 years ago the crowded city was everywhere, could not be shut out – just look at an 1890s photograph of people pouring across London Bridge (pictured above). What a day. What an ordinary, extraordinary day.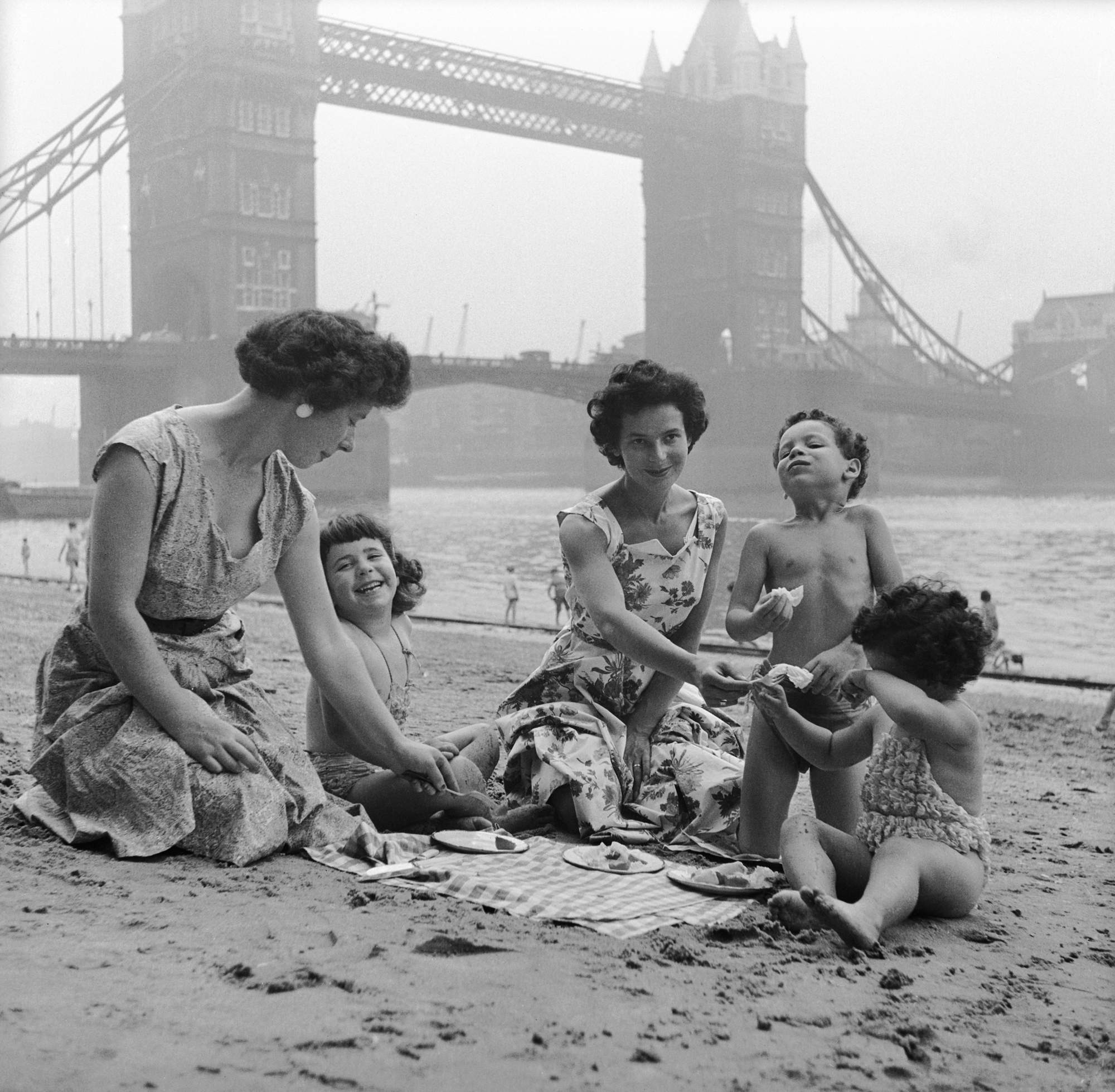 Today the continuing push to silence cities in the name of being greener, cleaner and more respectful also adds to our metropolises feeling ever slower, woozy, as if on Valium. And, yes, while this is the correct direction of travel, a dynamism vanishes and people rightly say that they might as well live in a suburb rather than stay paying exorbitant rents in the heart of the inaction.
So look at pictures of our past for wonder or for amusement – but also imagine them with a soundtrack. Perhaps you will then be a little envious of the energy that once coursed through the streets of all our great cities, which made them seem like powerful motors spitting steam, shooting sparks into the air. Look to the grainy past because then you'll have a clearer picture of where you are today.