Observation: Light exercise / Kuala Lumpur
Glowing for gold
Malaysia's favourite sport gets the neon treatment at Shuttle in the Dark. Monocle hits the court.
A voice booms from the speakers, giving a stern "three, two, one" countdown. The lights go out and the court is transformed into what looks like the arena for some futuristic tournament. I have the creeping sense of being in a dystopian scene from Squid Game. Luckily, this is Shuttle in the Dark, a new badminton club in Kuala Lumpur's Petronas Twin Towers. Here, the nation's most beloved sport is played on a glow-in-the-dark court, complete with neon-accented equipment (including mats and nets that are Badminton World Federation tournament grade) and accompanied by thumping music.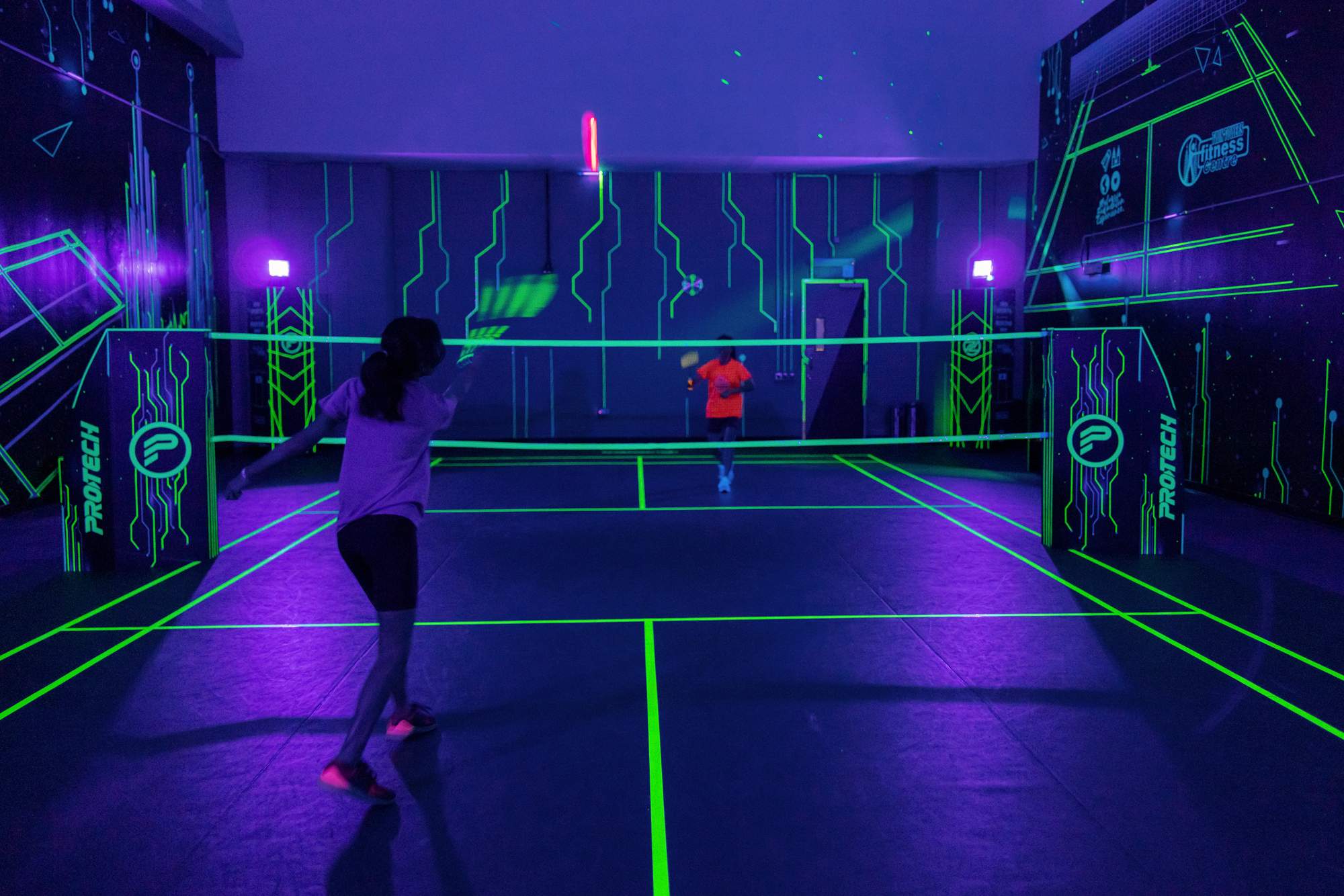 "This isn't like regular badminton," says Irina Inozemtseva, the club's co-founder and a former professional player who has lived in Malaysia for 12 years. "We want people to come out of their comfort zones," she says. "Here you forget about your problems."
Malaysia regularly takes home the top prizes in international badminton competitions. Heroes here include the Sidek brothers, Lee Chong Wei and rising star Lee Zii Jia, all of whom have played their part in boosting the sport's image and inspiring a new generation of players hoping to emulate their successes.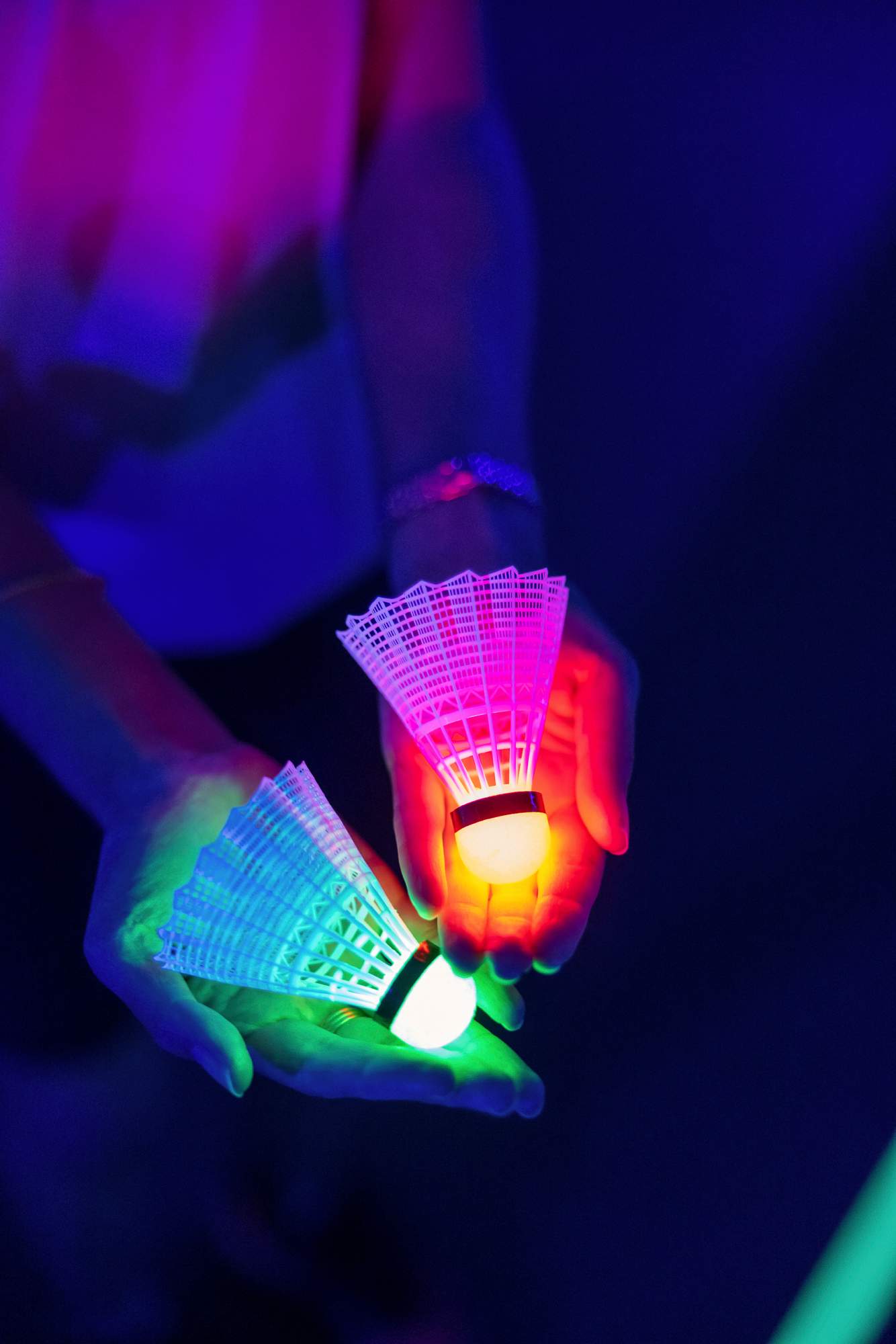 Both friendly and more serious matches take place just about anywhere, from backyards, parks and pavements to swish indoor courts.My friend Sarah has kindly agreed to be my opponent for a session and, for us, thoughts of global greatness are far from our minds. That's why we're the ideal audience for this fun iteration, which takes a modest activity and combines it with upbeat music and the atmosphere of a rave. 
And while the whole endeavour sounds childishly simple, this business model appears to work: with a little branding, that is. New York-based fitness firm Soulcycle had almost 100 studios before the pandemic struck, while the wildly successful Aussie-founded firm f45 has about 1,750 locations in 45 countries. Might badminton in the dark also catch on with the fitness crowd beyond Malaysia? Inozemtseva hopes so. "Our big dream is to expand to other states and if that goes well, to hopefully go into countries such as Singapore and Thailand," she says. "People will remember that the first-ever Shuttle in the Dark was here in Malaysia," she adds, channelling something of the athlete's competitive spirit as she talks.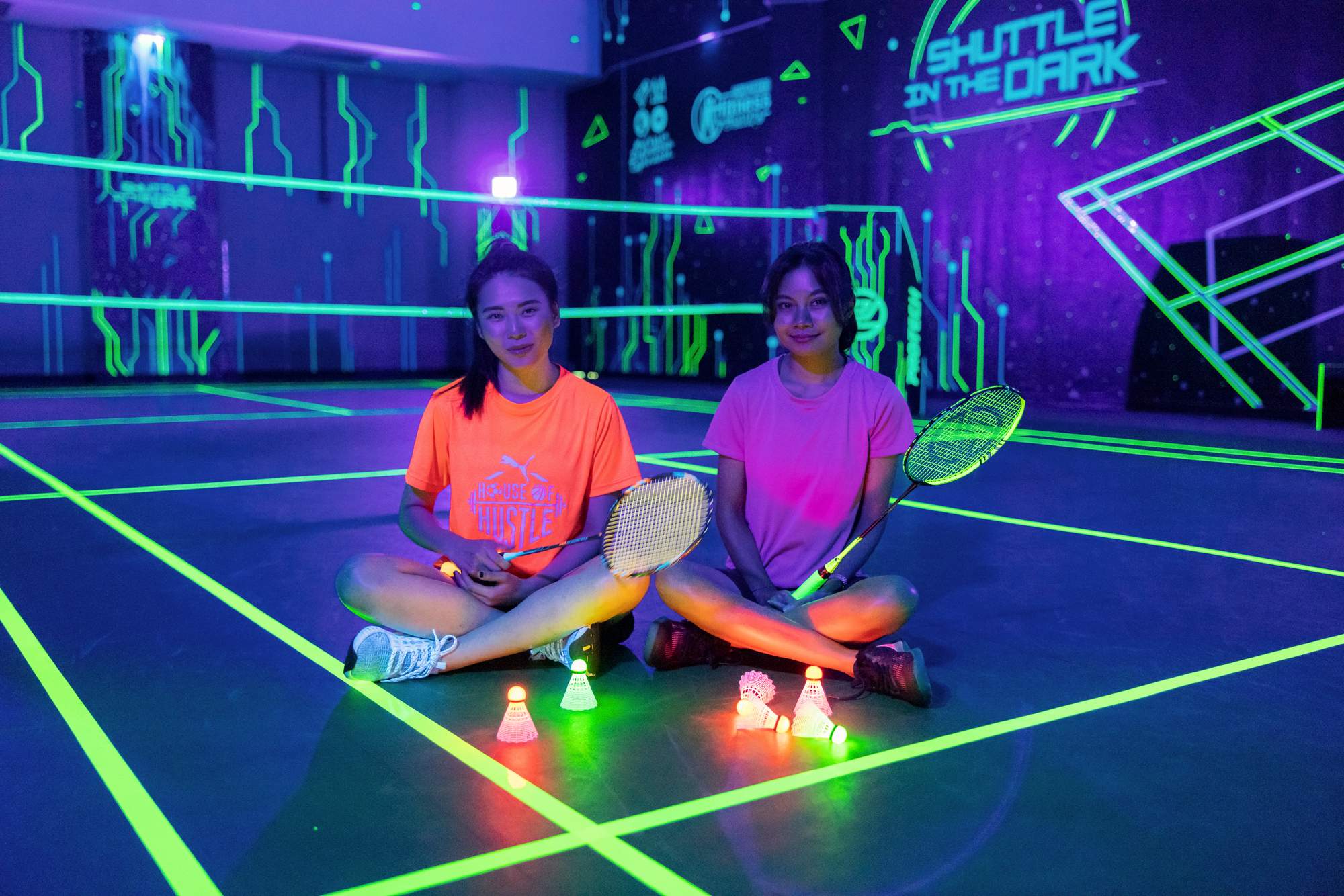 As our match begins, high-tempo music blasts through the speakers and a projector casts stars onto the ceiling. The dim light is actually kinder on the eyes than the harsh leds found at most indoor courts. As Sarah and I bat the luminous shuttlecock over the net, it leaves a light trail as it floats through the air, making it easier to plan my next move. "That helps to train your reaction," says Inozemtseva. And she's right about this format helping you to forget the worries of the world outside. Who knows, perhaps more sports could turn the lights out – although archery might be a little dangerous.