Culture: Television / Hong Kong
Happy medium
As Beijing tightens its grip on Hong Kong, broadcaster ViuTV is offering its residents some much-needed escapism.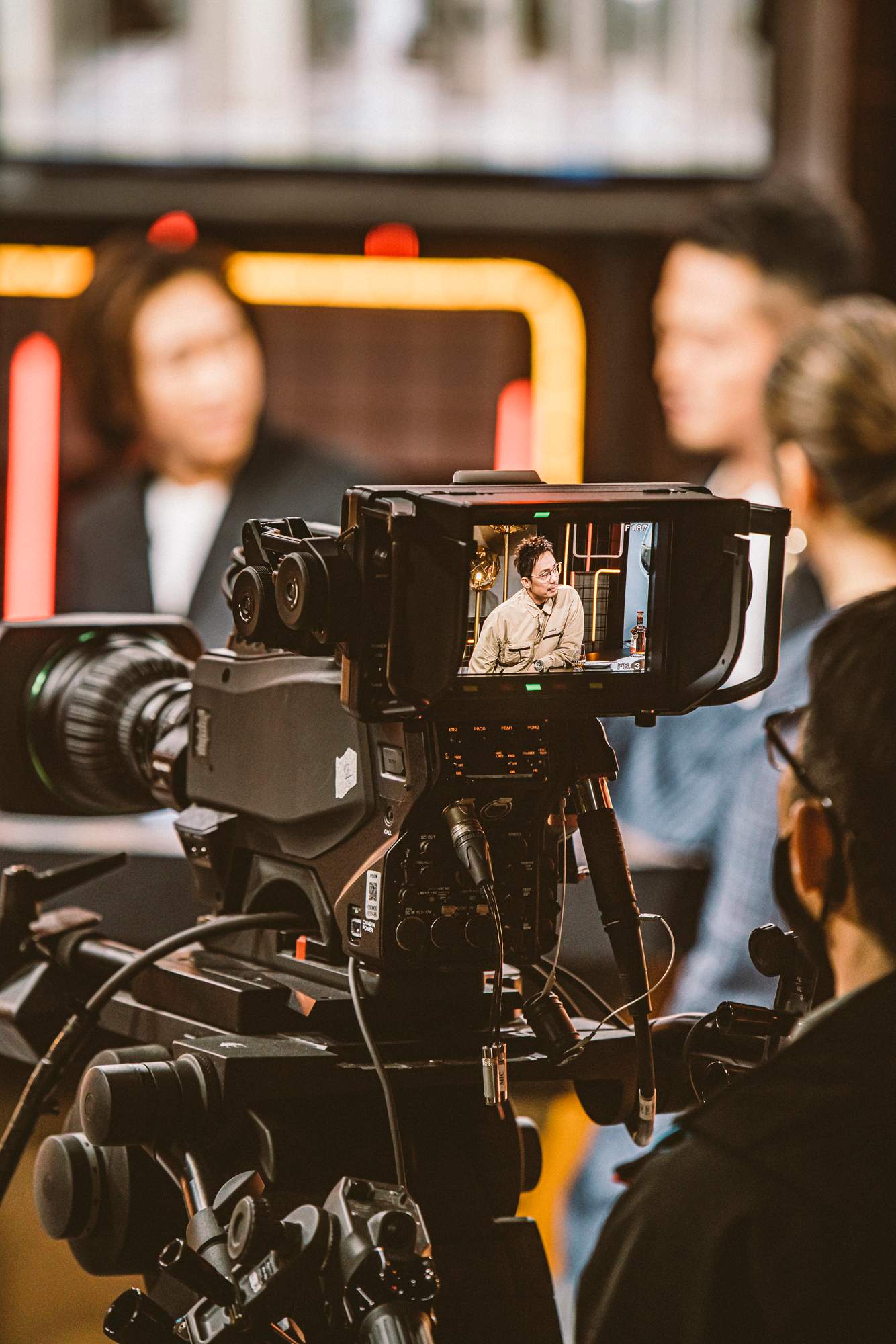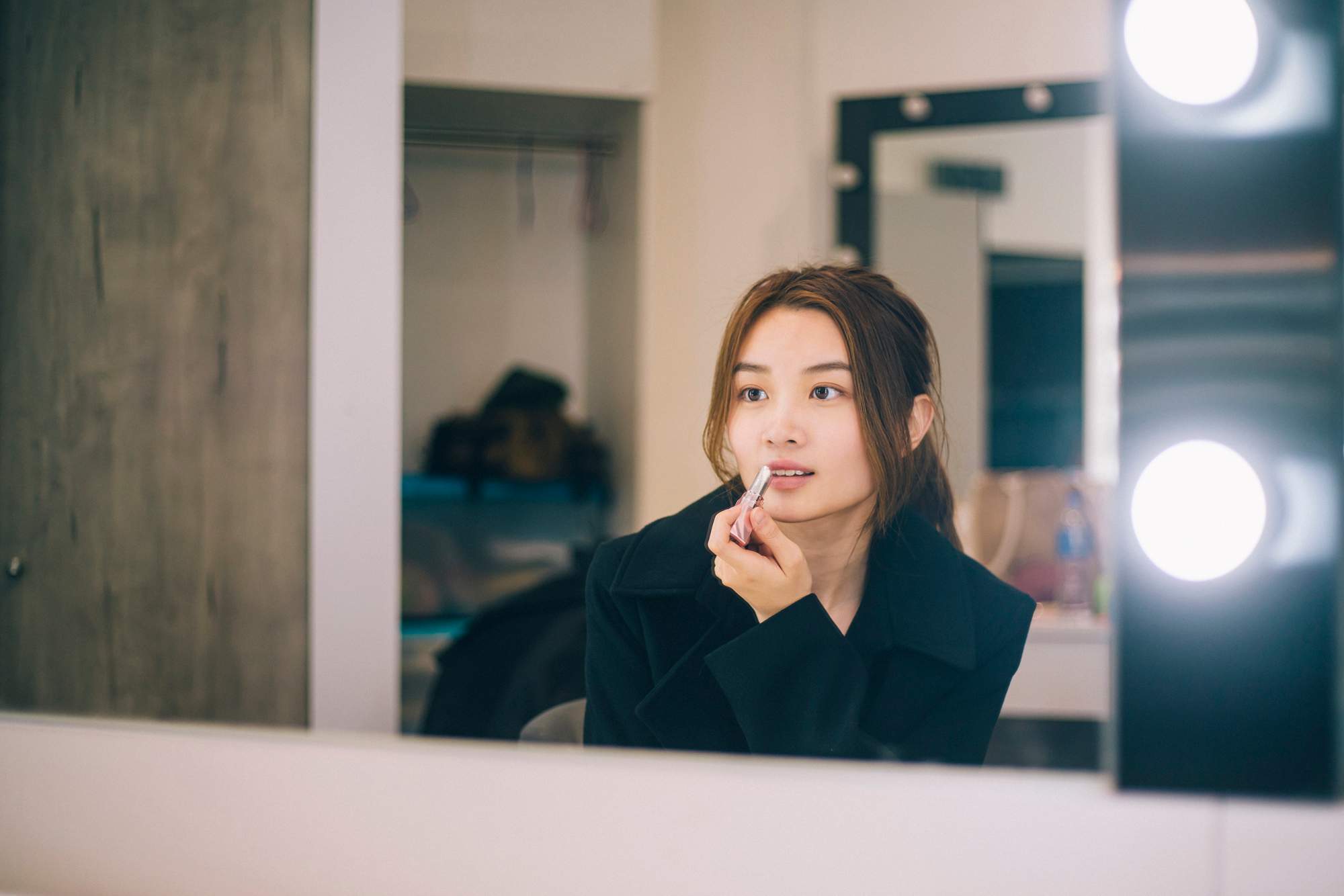 On a quiet street in Tai Hang, a residential neighbourhood in Hong Kong, 31-year-old film-maker Steve Law is sitting in his director's chair as scenes for a television drama are being shot. A young actor is skipping merrily along the pavement and carrying a rabbit-shaped paper lantern, while crew members watch for traffic – a cheaper option than applying to shut off the road. The scene features in an episode of 940920, a sequel to Law's hit series Leap Day. "Hong Kong people love to see Hong Kong shows," says the director.
Law is part of a new wave of creative talent working at Viutv. The free-to-air channel, controlled by telecoms billionaire Richard Li (son of Hong Kong's richest man, Li Ka-shing), has risen in popularity since its launch in 2016 by creating must-watch entertainment for an audience in desperate need of some escapism, from Law's time-travel drama 940920 to the phenomenally successful singing contest King Maker, which was produced by senior producer Ahfa Wong. Six years on, the station now reaches more than 60 per cent of Hong Kong's population of 7.6 million.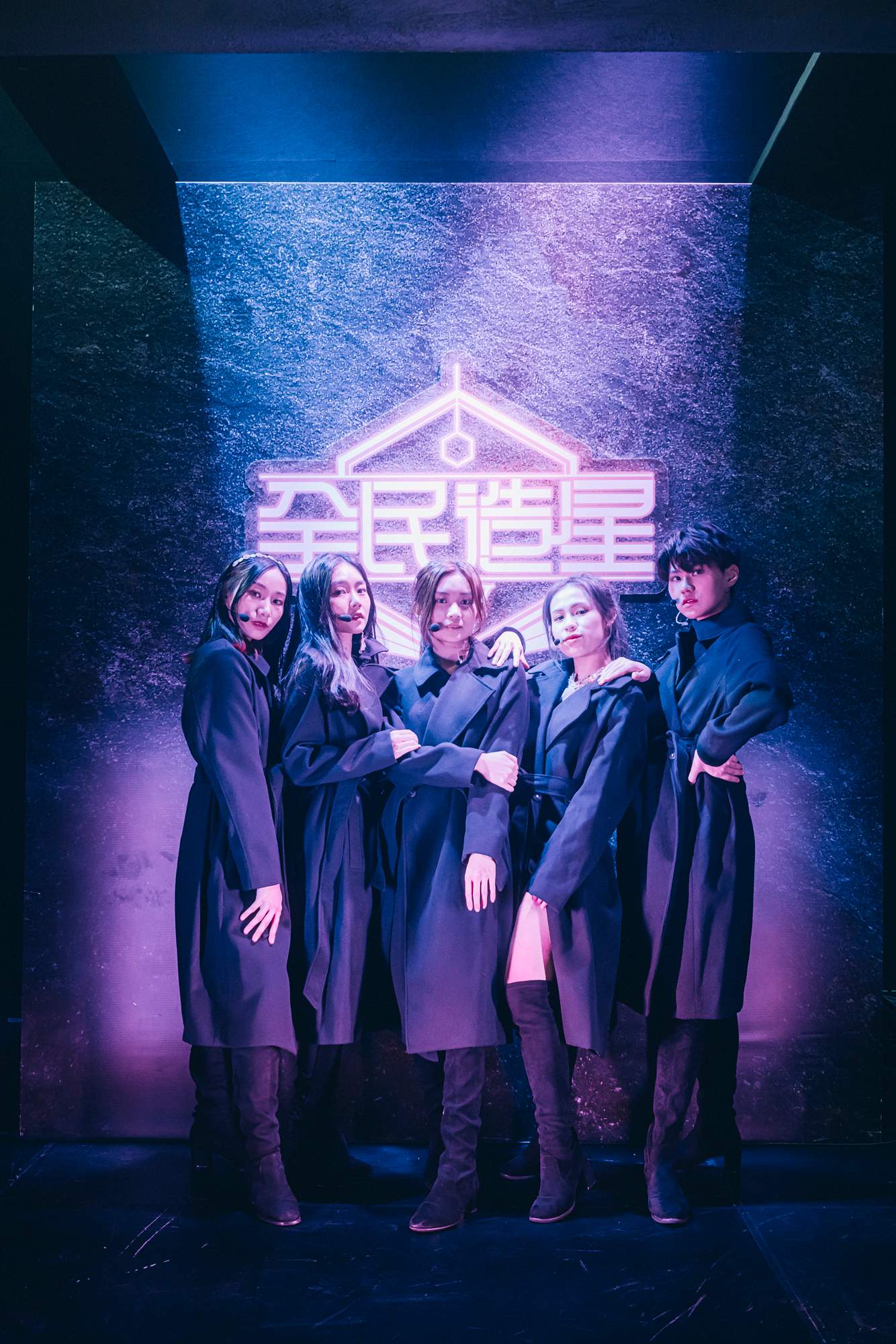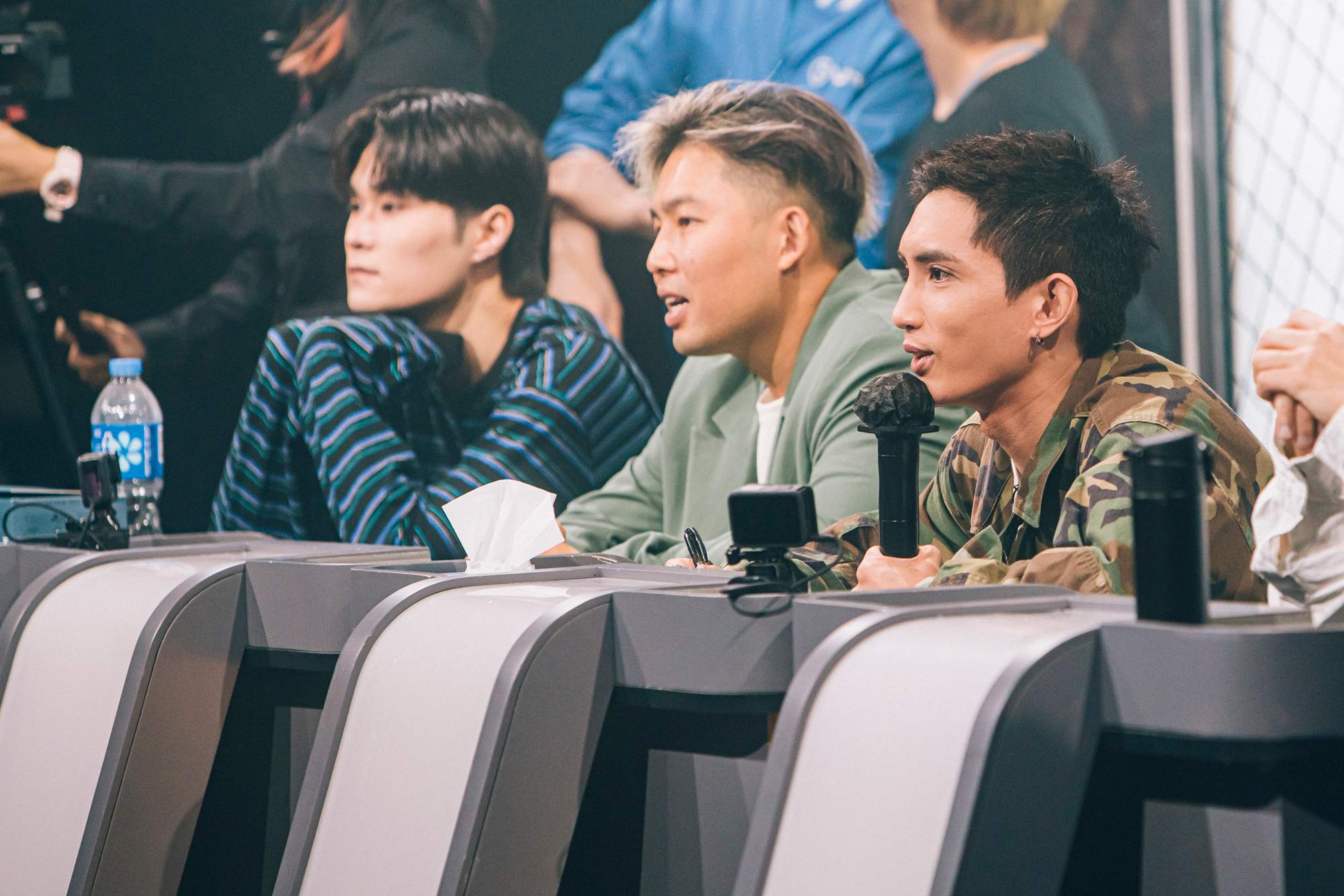 "The growth of Viutv has brought about positive competition and brought in new artists," says Wong, who began her television career at the industry leader tvb in the 1990s, when Hong Kong's pop culture peaked and then started a steady decline. "Before Viutv came along there was only tvb. The standard of Hong Kong television dropped because of underinvestment but now it is slowly going up again."
From its studios in Kowloon Bay, the upstart broadcaster creates a mix of light entertainment, comedy and reality programmes. During monocle's visit, a group of female contestants are rehearsing on stage for the fourth season of King Maker, while nextdoor the presenters of Chit Chat Drink are getting progressively more drunk as they film back-to-back episodes of the late-night chat show. The beaming smiles, alcohol-fuelled good cheer and energetic dance battles feel like a world away from the never-ending gloom of Hong Kong's real-life drama.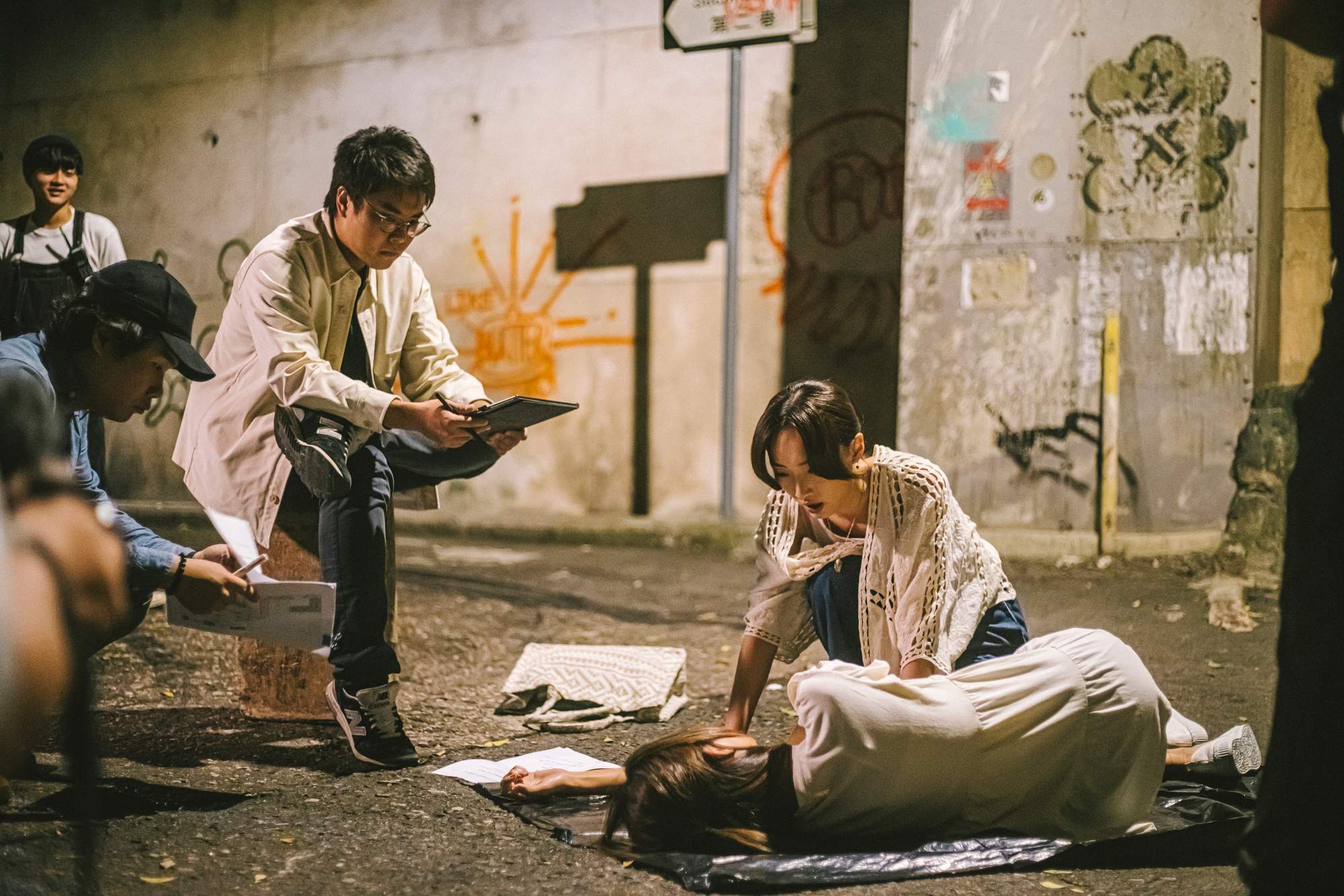 Ever since the pro-democracy protests ended in 2020, the city has watched its vaunted freedoms wither under the weight of the national security law. Media quickly came under the spotlight and public broadcaster rthk was an early scalp: a satirical show was cancelled after it lampooned the police force, then a government "review" hollowed out its editorial independence. Newspapers have shut, political cartoonists have gone into exile and simply asking a question has become a risky business.
Silencing the present
Earlier this year, Viutv's sister company Nowtv issued an apology for supposedly upsetting the public: during a televised press conference, one of its reporters had asked Hong Kong's chief executive, Carrie Lam, a routine question that incensed state-owned newspaper Ta Kung Pao. It was a sign of the times. Ta Kung Pao, together with sister publication Wen Wei Po, has become adept at silencing anti-government voices by publishing editorials that raise the spectre of the national security law without having to go through the courts. The prospect of Ta Kung Pao policing the newsgathering of mainstream channels casts a cloud over Hong Kong's press freedoms. According to Lam, none of this had anything to do with press freedom, which is enshrined in Hong Kong's mini-constitution. She said the same thing after Apple Daily closed in June and Stand News shut in December.
News desks have borne the brunt of the media crackdown but entertainment channels such as Viutv are also having to adjust. Reality show Travel with Rivals was an early success that demonstrated the channel's creative approach and good humour. It sent two bickering politicians on a foreign trip together, one a pro-Beijing "blue", the other a pro-democracy "yellow". This type of show could not be made today, not least because the opposition camp has gone on permanent holiday.
Police dramas, the bread and butter of Hong Kong's film and television industry, are also effectively off-limits. Criticise the force and face shutdown; cast the cops as the good guys and you'll probably turn off your audience. Even filming on location in Hong Kong has become a headache. "Nowadays it's harder for us to shoot scenes outside," says Law, citing reservations from the government and the public alike. "People who rent their places to us would like to read the script first."
Some critics may recoil at the inevitable self-censorship this involves; others may understand that staying neutral and avoiding certain topics is a survival instinct for a privately owned television station. At Viutv, senior executives see it as their responsibility to deliver hope to viewers, who still have a right to laugh, sing, dream and dance – just not to vote. It's an argument that is winning the hearts, minds and eyeballs of Hong Kong, especially its younger citizens.
Trainee nurse Yanice Ng, 21, says that she watches the channel six days a week. "When I switch on the television I immediately turn to Viutv because its programmes are more attractive to me now," she says. In a city that grew up watching tvb, this equates to a revolution in viewing habits. In 2019, many viewers switched over from TVB because its news coverage of the anti-governmentprotests was perceived to be sympathetic to the mainland-backing "blues" and critical of the pro-democracy"yellows". The legacy channel is controlled by mainland Chinese media mogul Li Ruigang (no relation to Viutv's Richard Li).
Li Ruigang is often referred to as China's Rupert Murdoch for his expansive media empire. He bought into tvb in 2015, when the broadcaster dominated a shrinking industry. Since then, tvb has become a media dinosaur: newscasts look like archive footage from pre-handover Hong Kong and its old Hollywood-style studio system is another hangover from that era. The channel reported record losses last year.
By contrast, Viutv injected money and new ways of doing things that gave directors the final say over casting decisions, allowed collaboration with external talent and set out to challenge its audience on social issues. Law describes the production process as a "focus on ideas first". "Our flow is very spontaneous," he says. "After we made Leap Day, people said, 'That's great, because tvb definitely can't copy you.'"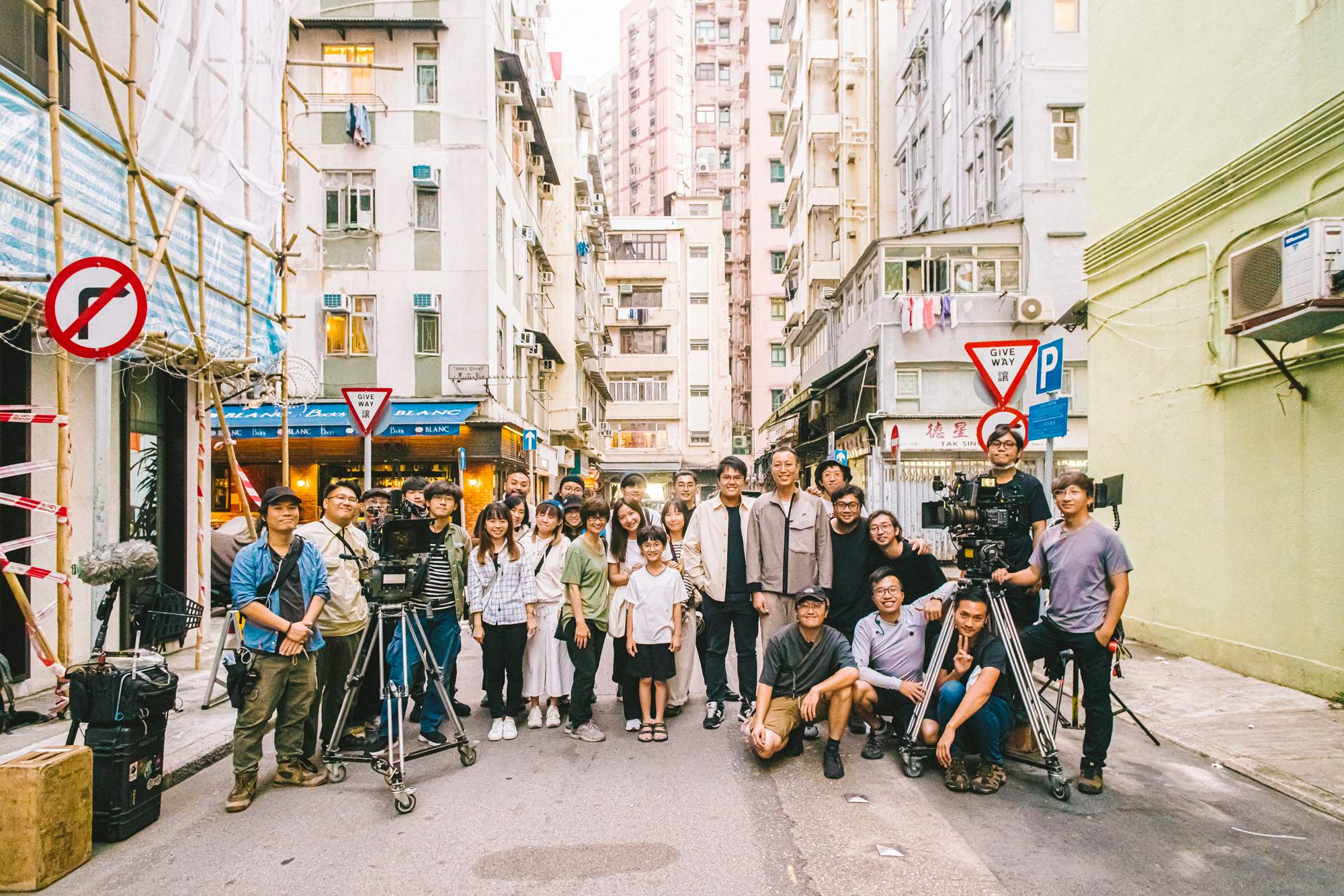 Viutv's success is encapsulated by – and inextricable from – its most valuable creation: Mirror. The 12-member boy band emerged from the first season of talent show King M aker in 2018 and hit the big time in the past two years, amassing hyper-dedicated fans. "Hong Kong people think that Mirror walks with them," says Wong, who also manages the band for the company's artist management arm.
Led by Keung To, Edan Lui and Anson Lo, Mirror members are almost everywhere you look in Hong Kong, endorsing luxury brands and Big Macs, appearing on the side of buses, trams and, increasingly, on television. A comedy-drama called Uncle's Love, starring Edan and Anson as friends-turned-lovers became appointment-television last year. The 15-episode series, a remake of a Japanese "boys' love" show, attracted a multi-generational audience of mothers and daughters, and challenged a long-held belief that Hong Kong society was too conservative to accept same-sex relationships.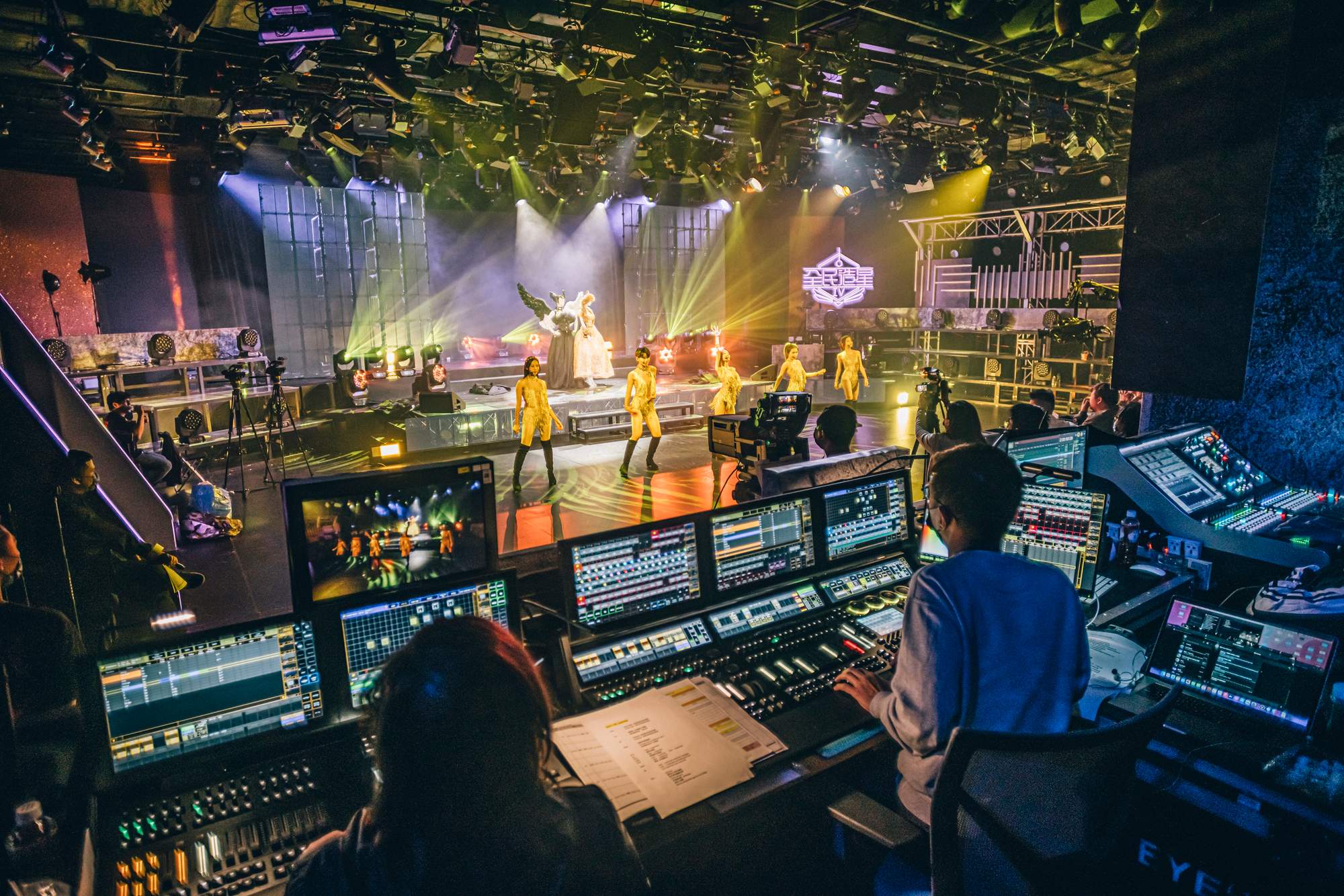 "I was sweating for a whole year about whether I'd made the wrong decision," says Wong, who had to convince Anson Lo's mother that it was worth taking the risk. "I have a crazy boss who gives me a lot of freedom," she says. A self-professed "hothead", Wong left tvb after a fight with a producer. "Sister Fa", as she is popularly known, came back to television at Viutv after a foray in live-music production and has become an unlikely on-screen star, appearing on King Maker in casual clothes.
Her "crazy" boss is director and general-manager Lofai Lo. A 43-year-old industry outsider, Lo comes across in person as a child prodigy and cuts an incongruous figure on the red carpet in his trademark head-to-toe black. He took charge of building Viutv 22 months before launch, having moved back to Hong Kong from California. His rise to the top of the media industry reads like a remarkable made-for-TV story, featuring a boy escaping poverty on the streets of Hong Kong via a scholarship at a prestigious school, a career in advertising and a stint at Apple.
"I come from a creative background in advertising so my professional training is to think up ideas," says Lo, who says "yes" or "no" to every script and idea for a show. Viutv broadcasts more than 5,000 hours of programming every year and 60 per cent is now produced in-house. Live programmes, such as late-night music show Chill Club, have increased as the station's confidence and equipment list have grown.
The shows that Lo has greenlit include a programme called Backup Memory, recreating memories on film for dementia patients, and weight-loss game show Chubby Honey, pitting dieting couples against each other. "We try to put human truths in a lot of our programmes, which means relationships or people with a dream," he says. "That's one of our cornerstones."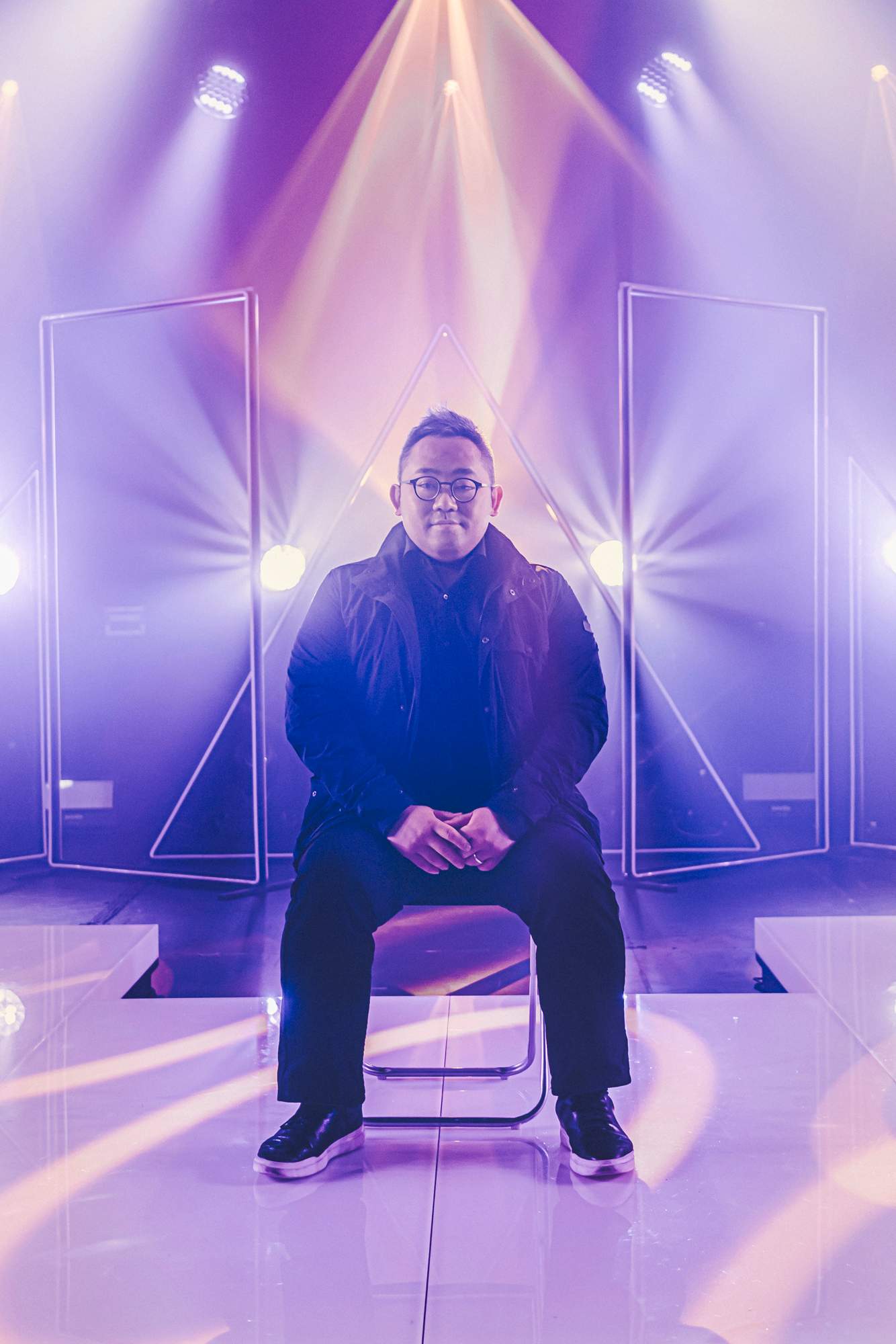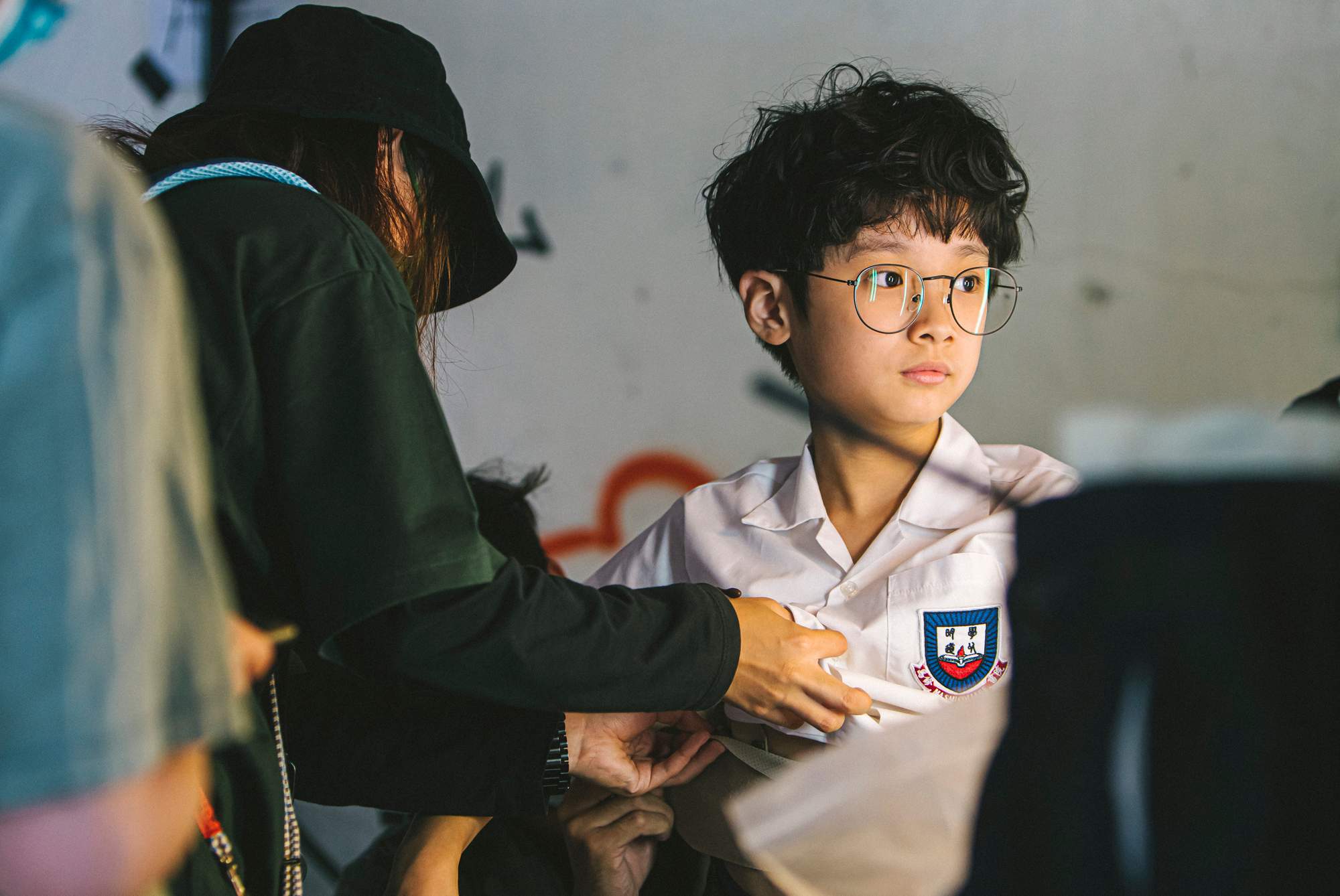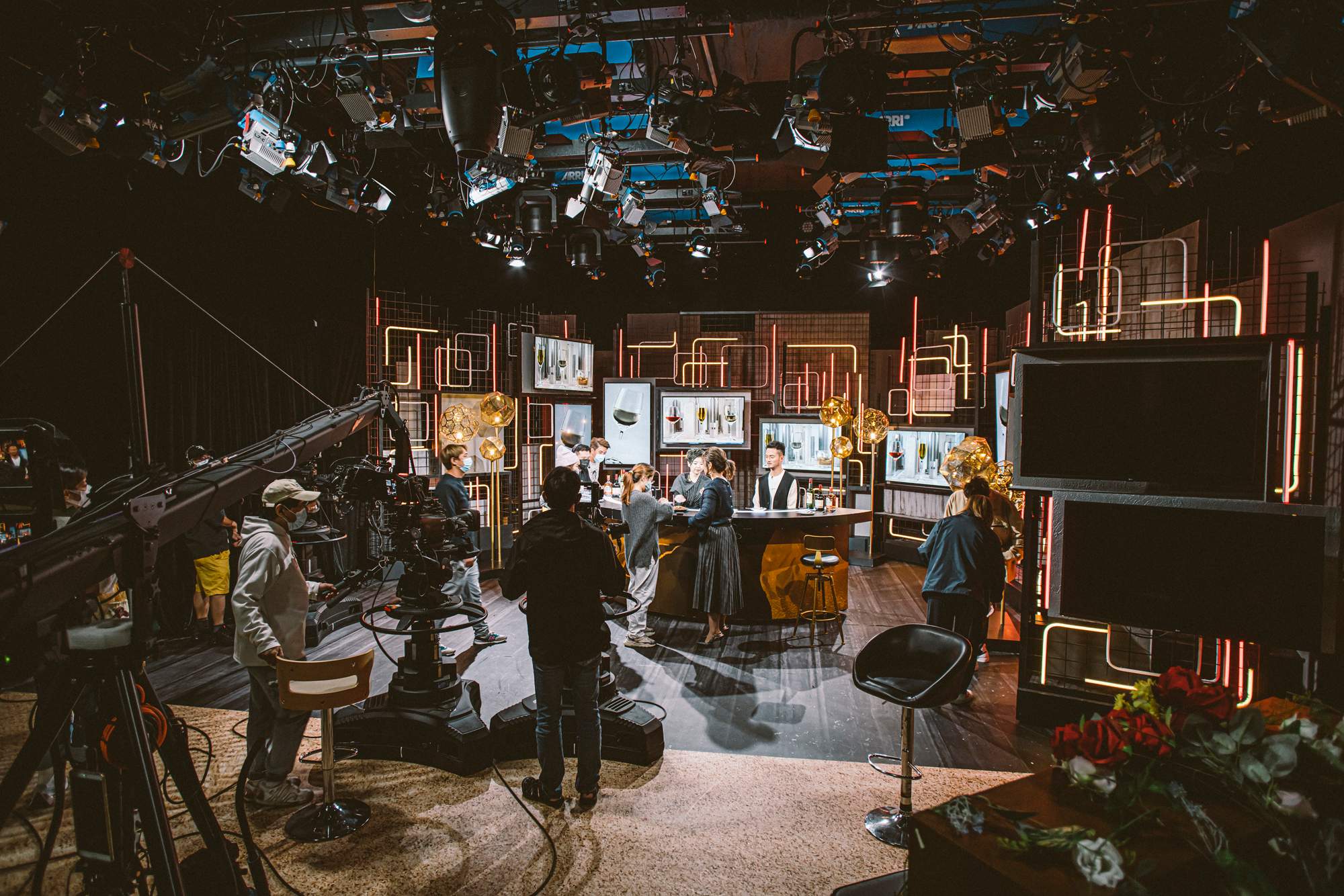 Western audiences would baulk at these themes, but Lo, Wong and Law are unashamedly making programmes for viewers in Hong Kong. Viutv's audience wants stars to be approachable and just like them – and it is paying off. Revenue grew by more than 150 per cent last year and advertising more than doubled to hk$615m (€71m).
Budgets are tight but, for Wong and Law, creative freedom is more valuable. Lo's mantra to his writers, producers and directors is: do whatever you want, just don't land me in jail. What started as a joke has become more serious since the national security law was introduced. Lo claims to worry as much about it as he does about advertising laws; Wong knows that the channel must stay neutral.
As for Law, who dreams of directing full-length feature films, he filters out problematic ideas at an early stage, out of concern for the channel as much as himself. Were Viutv to close, it would end a lot of careers and remove a platform for young talent. "As long as I'm here," he says, "I'm optimistic that we can make some good things for the Hong Kong audience."