Inventory: Drinking & dining / Global
In good taste
An Appalachian homage, exquisite French delicacies, avocado on toast and a comfort-food favourite — indulge in some of the tastiest treats on our radar this month.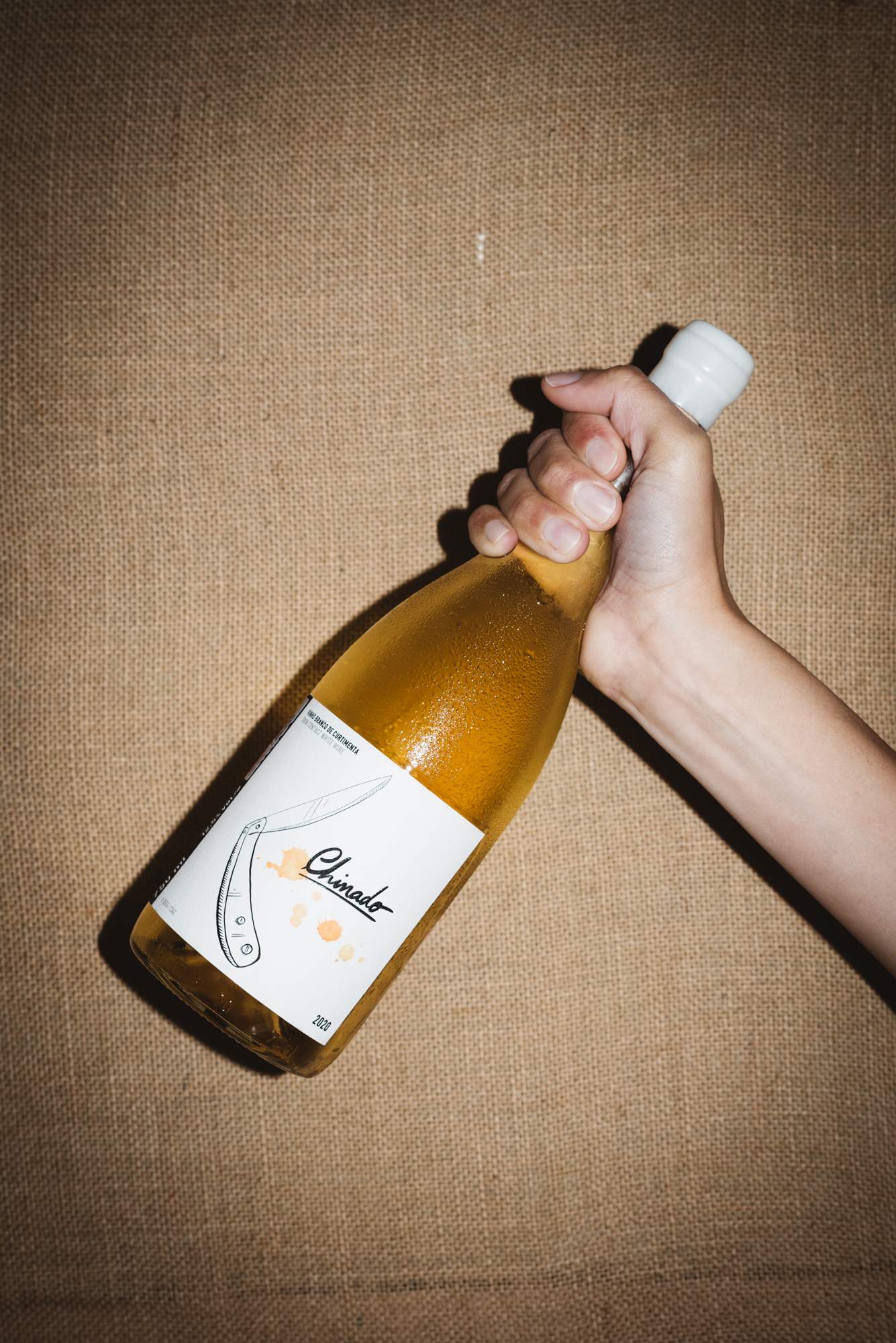 Opened last November by French couple Caroline Bos and Arnaud Quinty, Insaciável blends touches of their homeland with tapas-style snacks. Expect zinc tabletops, Jardin du Luxembourg-style outdoor seating and bottles from niche French vignerons alongside Portuguese produce such as squid from the Azores and black pork chouriço. There is also local wine – try organic producer COZs and its macerated white made from the vital grape. Near Cais do Sodré, Dahlia, which opened last summer, delivers a tasty menu of small dishes such as seared shrimp with chilli bisque and kimchee, and an eclectic offering of by-the-glass wine, from Vinho Verde orange-style Phaunus Loureiro by Aphros to the terroir-focused Navarra reds and whites from Spain's Viña Zorzal. Natural wine is paired with a formidable hi-fi sound system and vinyl collection; ask nicely and manager Adam Purnell may take a request. In the Estrela neighbourhood, one-year-old wine bar Senhor Manuel is the baby brother of restaurant Senhor Uva (located across the street) and doubles as an extra dining room. Created by Montréal natives Stéphanie Audet and Marc Davidson, the food focuses on creative vegetarian plates invented by Audet – think jackfruit ceviche. They are paired with organic vintages from lesser-known wineries, varietals and appellations.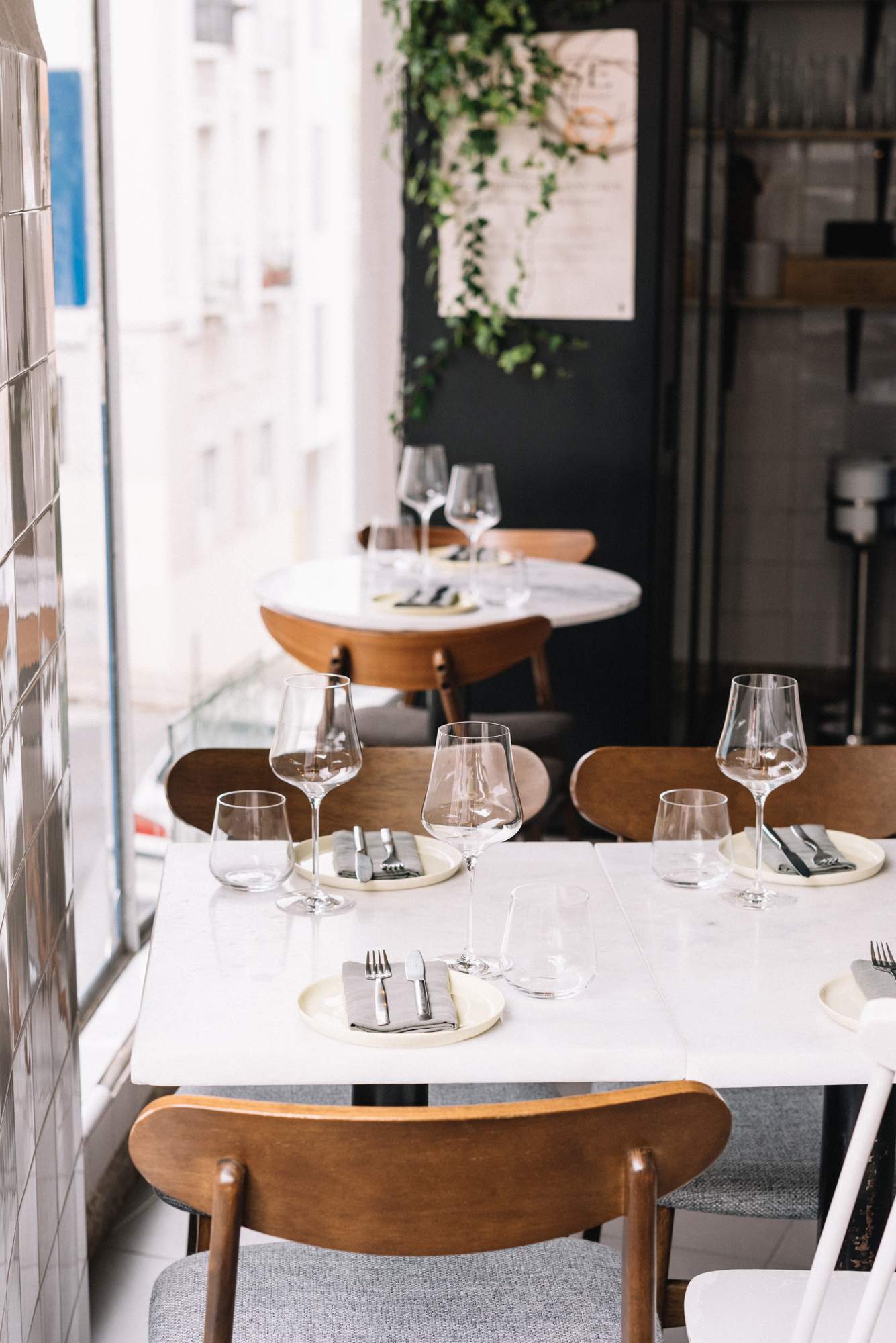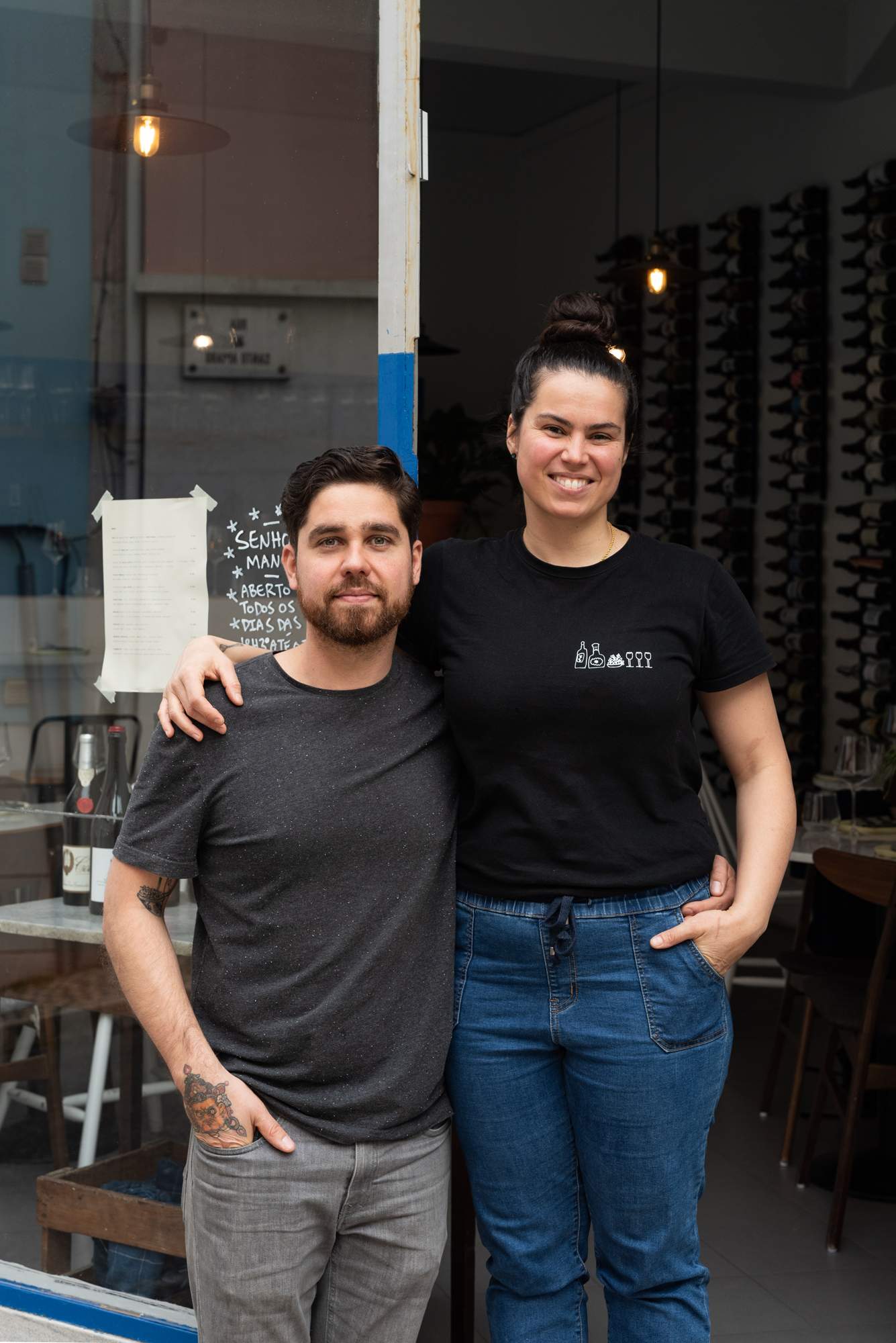 ---
Sean Brock's restaurants – now-closed McCrady's and still-open Husk – rewrote the script on Charleston's food scene. Now his new space, Audrey, is taking aim at Nashville, paying homage to Appalachian cuisine in what feels like the chef's most personal project to date. Named after his grandmother, every facet of Audrey's design has been thought through: from the shape of each plate to the folk art on the walls. "We wanted guests to come in and feel fully immersed in the landscape," says Brock. Ultimately, he's created a dedicated space for exploring the possibilities of Southern food (expect refined riffs on grits and cornbread) for years to come.
audreynashville.com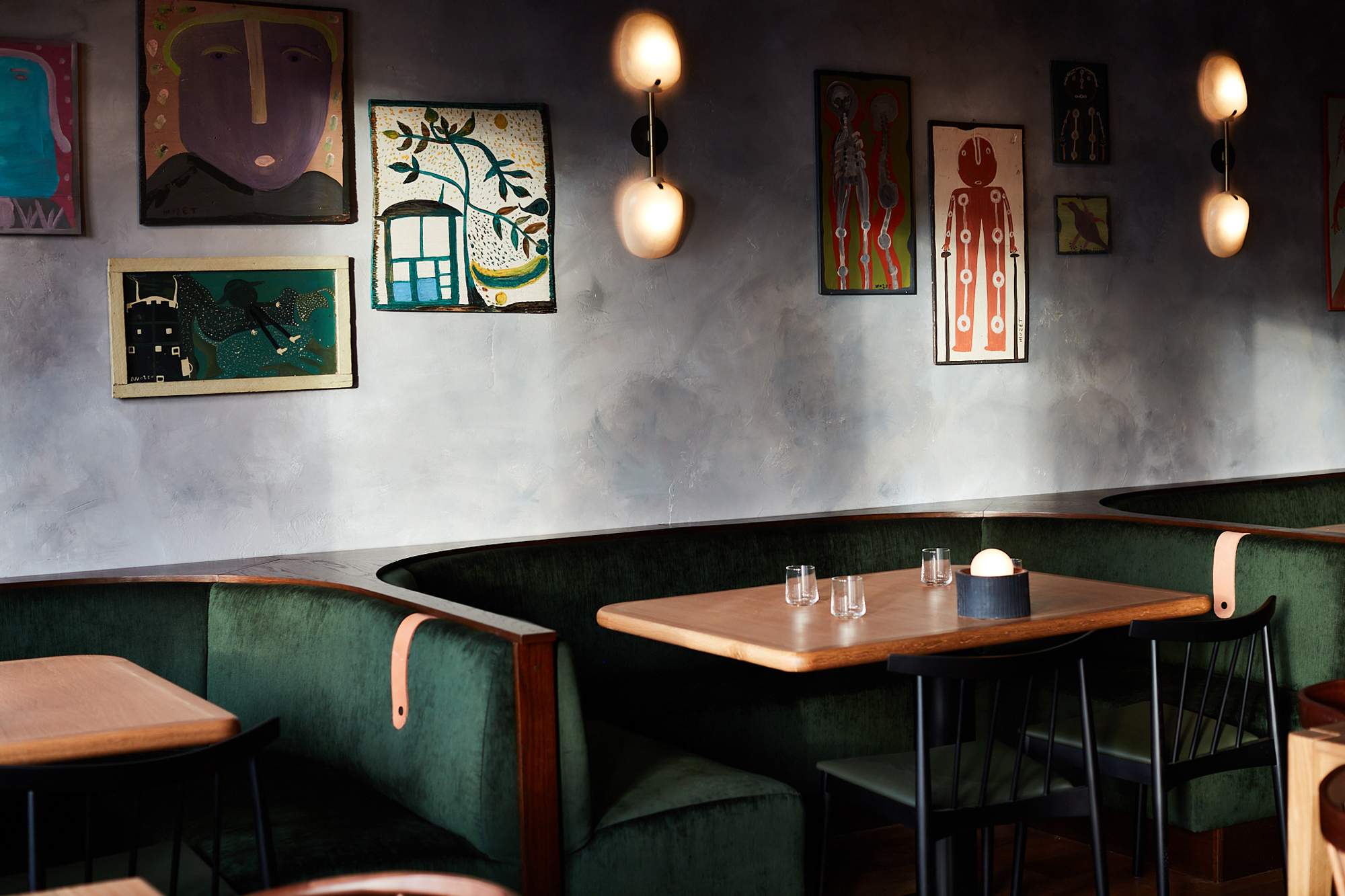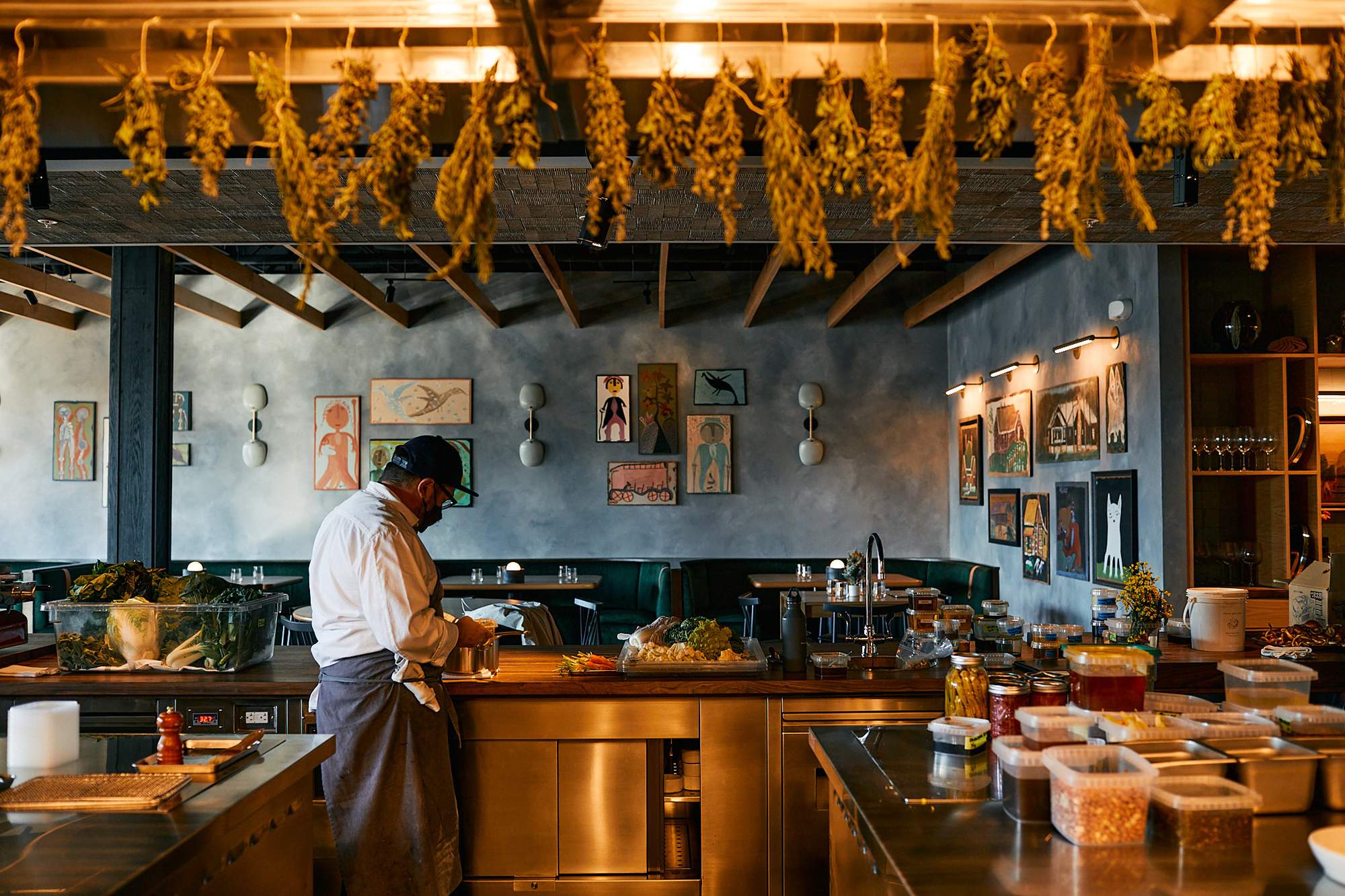 ---
"There's just so much you can do with toast," says Nathan Katz, as a slice topped with jade-green avocado and a cloud of burrata emerges from the kitchen. He and Jack Della Femina quit their day jobs in property in 2020. Now their Beverly Hills café, Bravo Toast, boasts a refreshingly succinct menu.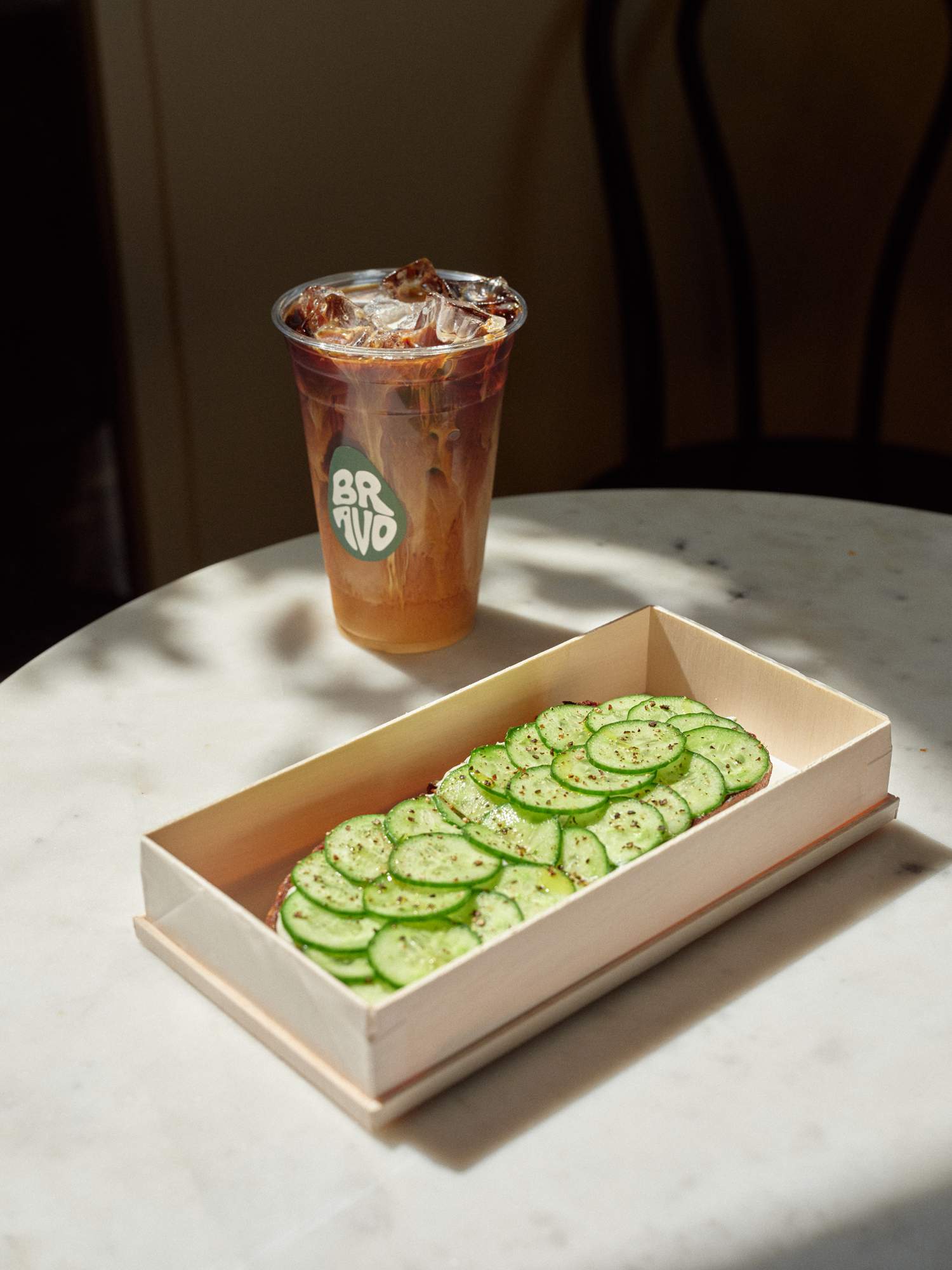 "we're making avocado toast and matcha, which is to our generation what burger, fries and Coke were in the 1950s," says Della Femina. "There's no secret ingredient. It's authentic and we create a good energy."
bravotoast.com
---
Salmon Sisters
Homer, Alaska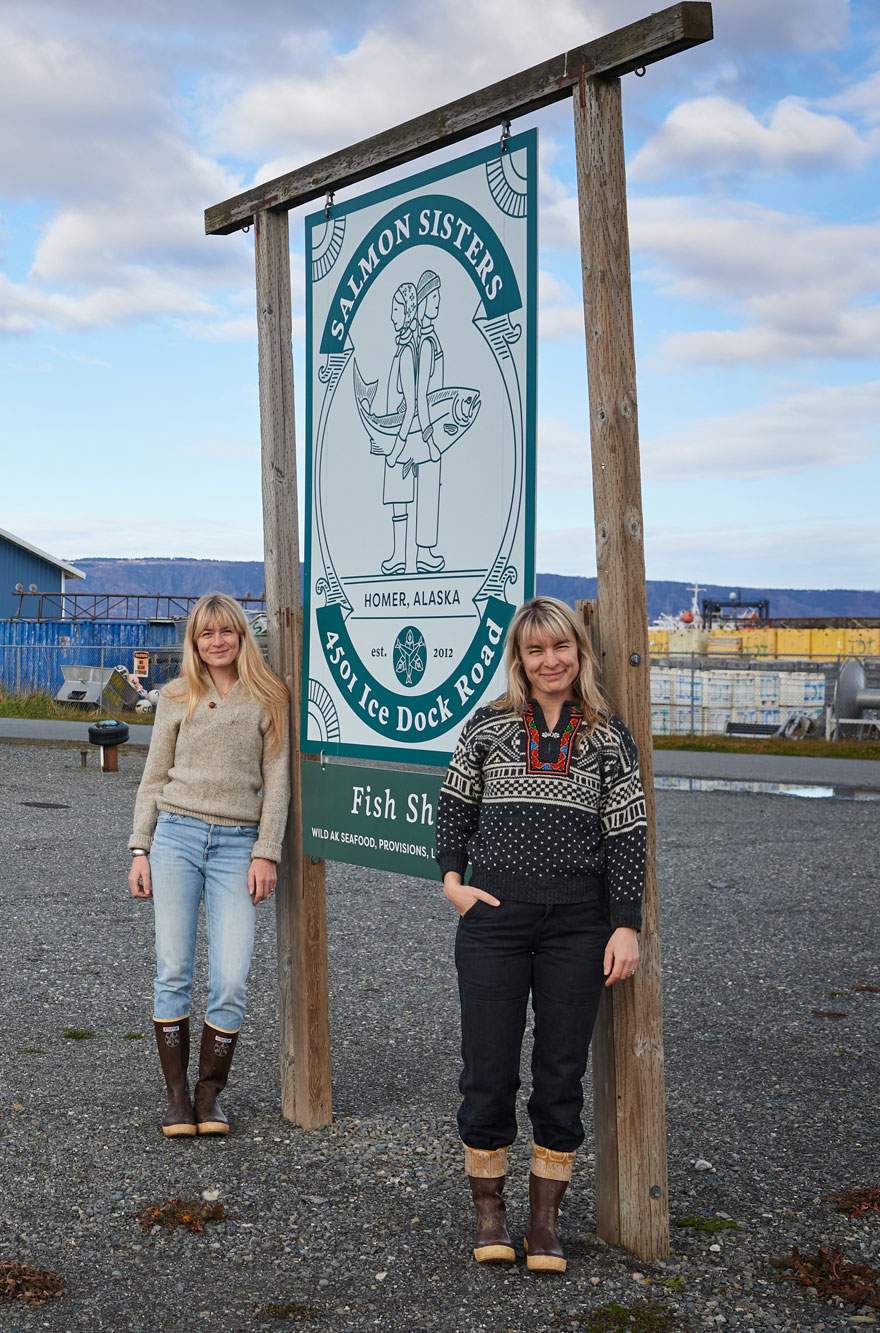 As children, Emma Teal Laukitis and Claire Neaton (both pictured, Neaton on right) assisted on their parents' gill-net boat, hauling in salmon. Now they sell fresh fish and run their shop, Salmon Sisters, and even collaborate with various outdoors brands including Yeti and Grundens. This summer they're opening a takeaway seafood café window on one side of the building and expanding the retail floor to include fresh, frozen and speciality seafood. 
aksalmonsisters.com
---
Vancouver's favourite flour brand now has two thoughtfully designed bakeries. The spaces are flooded with natural light and the flour here is milled on-site and sourced from Canadian farms to offer greater traceability.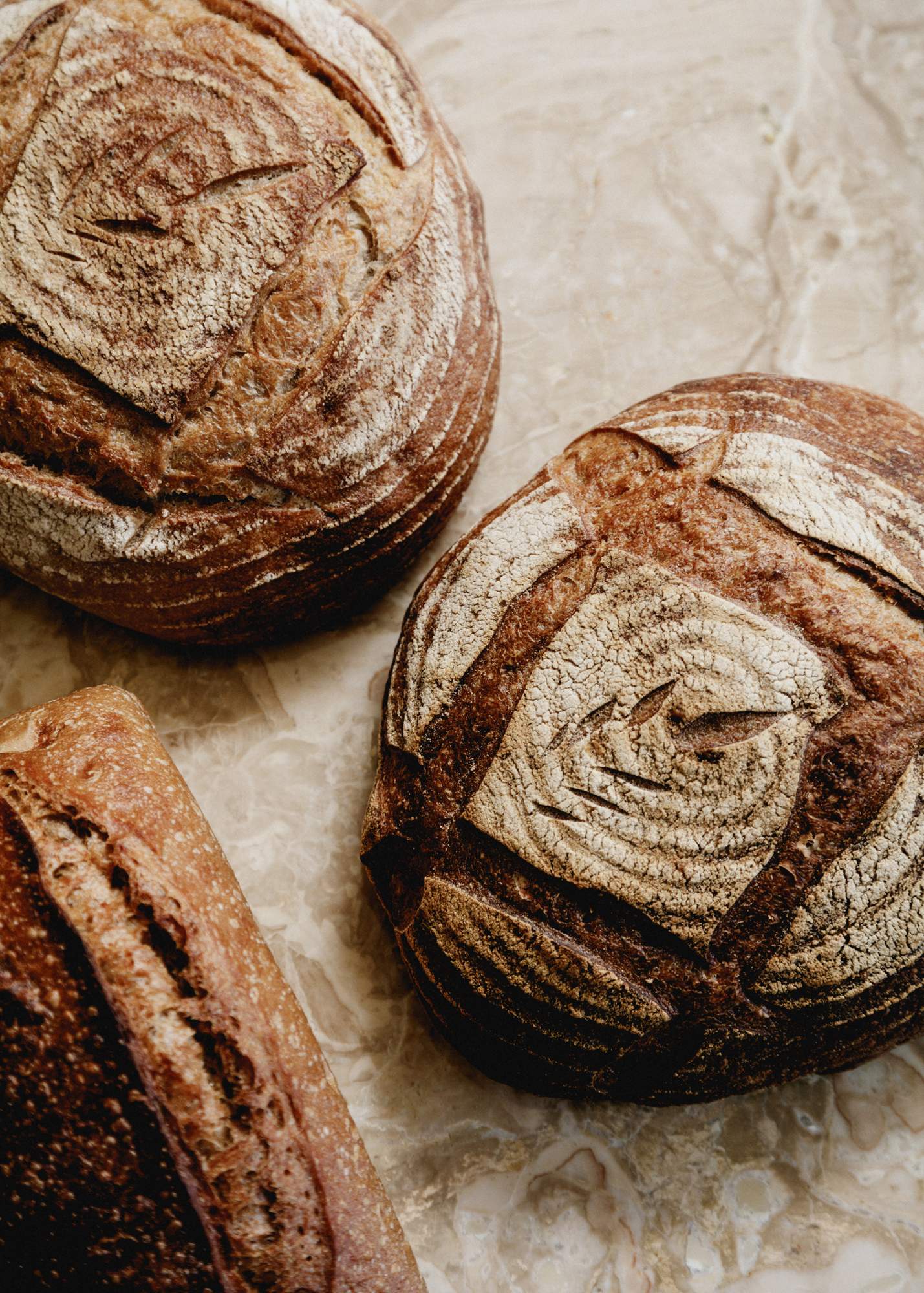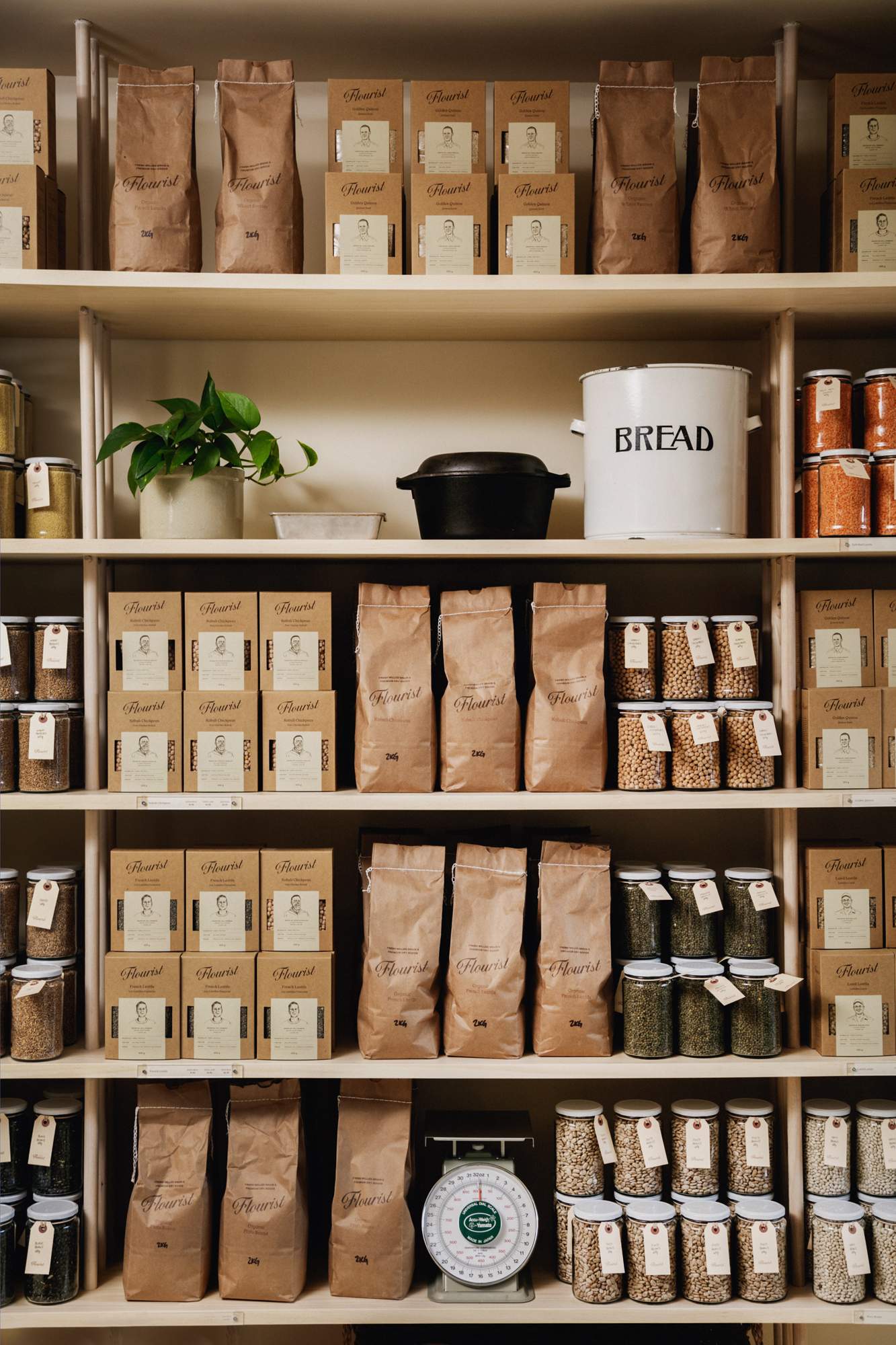 Flourist aims to connect people to the sources of their foods and the farmers who grew them. For them, it's not just about making a beautiful loaf of bread – though, naturally, they do this rather well indeed. But it's also about protecting farmlands, sharing knowledge with their community and creating food security for generations to come. And, of course, all that is served with a coffee and croissant.
flourist.com
---
On a recent visit to western Greenland, chef Poul Andrias Ziska stocked up on regional produce, sampling everything from narwhal meat to Arctic crabs. As founder of Koks on the Faroe Islands, an archipelago 400 miles north of Scotland, he is testing the menu for the restaurant's new Greenland outpost. "What people have on their plate should reflect their surroundings," he says.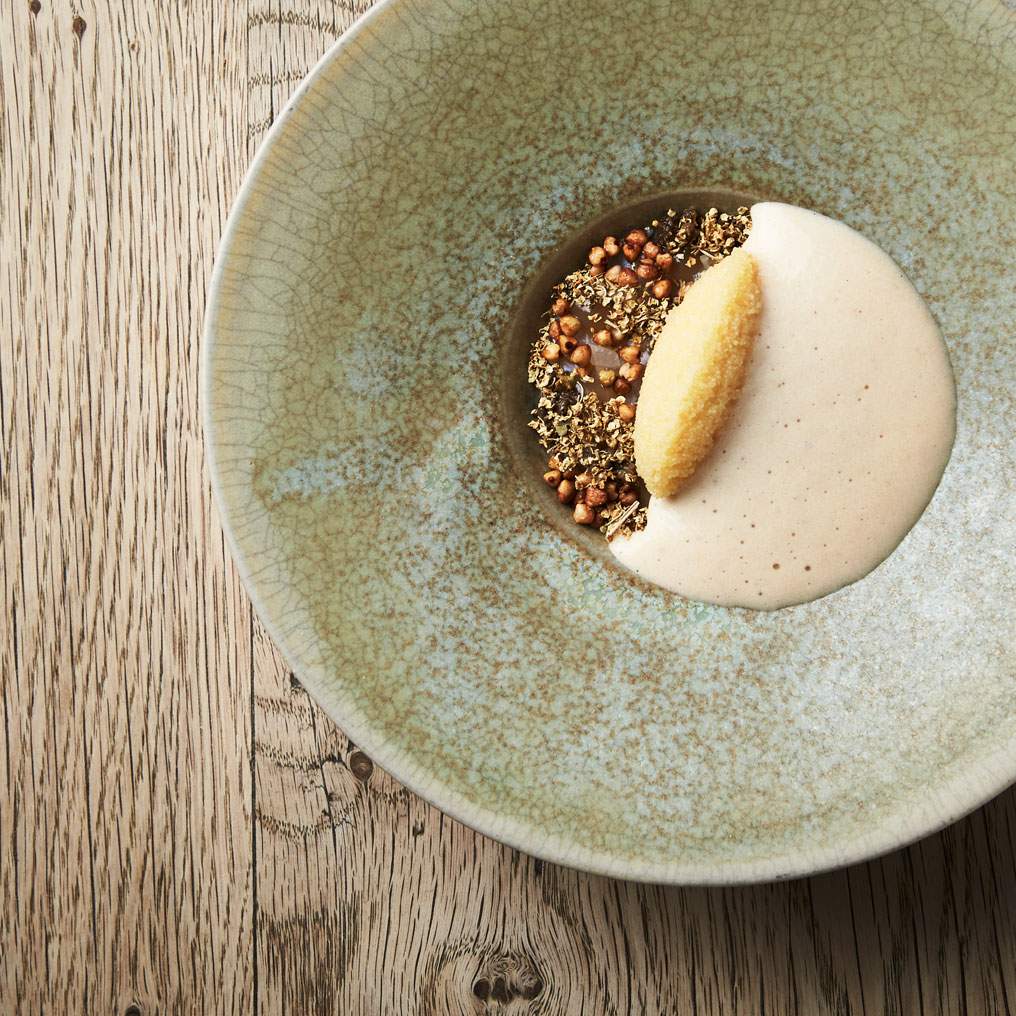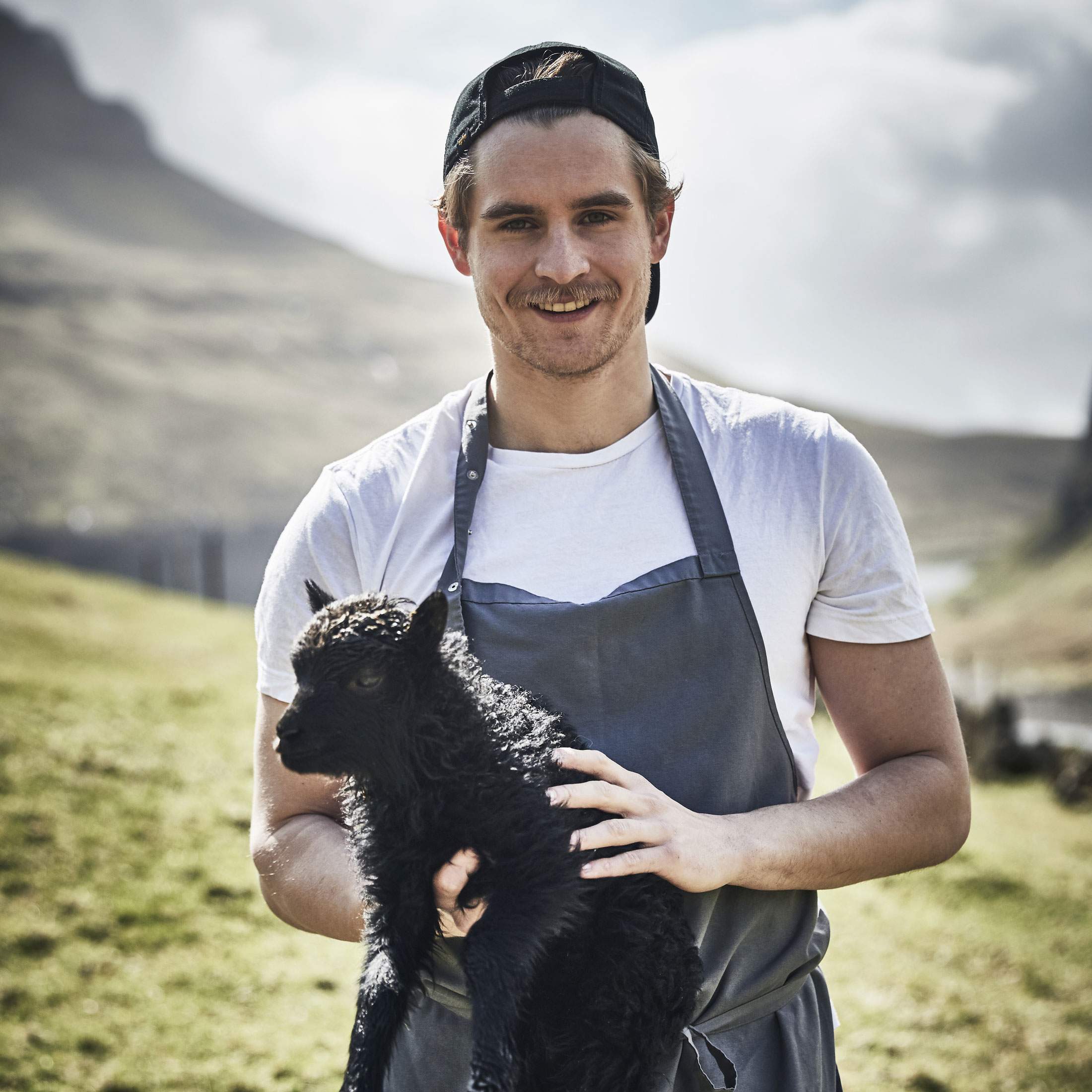 Opening in June, the restaurant is in the remote village of Ilimanaq, where the population of 53 is twice the restaurant's staff, and home to a unique landscape of towering icebergs that keeps attracting tourism. Ziska knows setting up a restaurant in this isolated corner is risky, but he's ready to take the plunge. 
koks.fo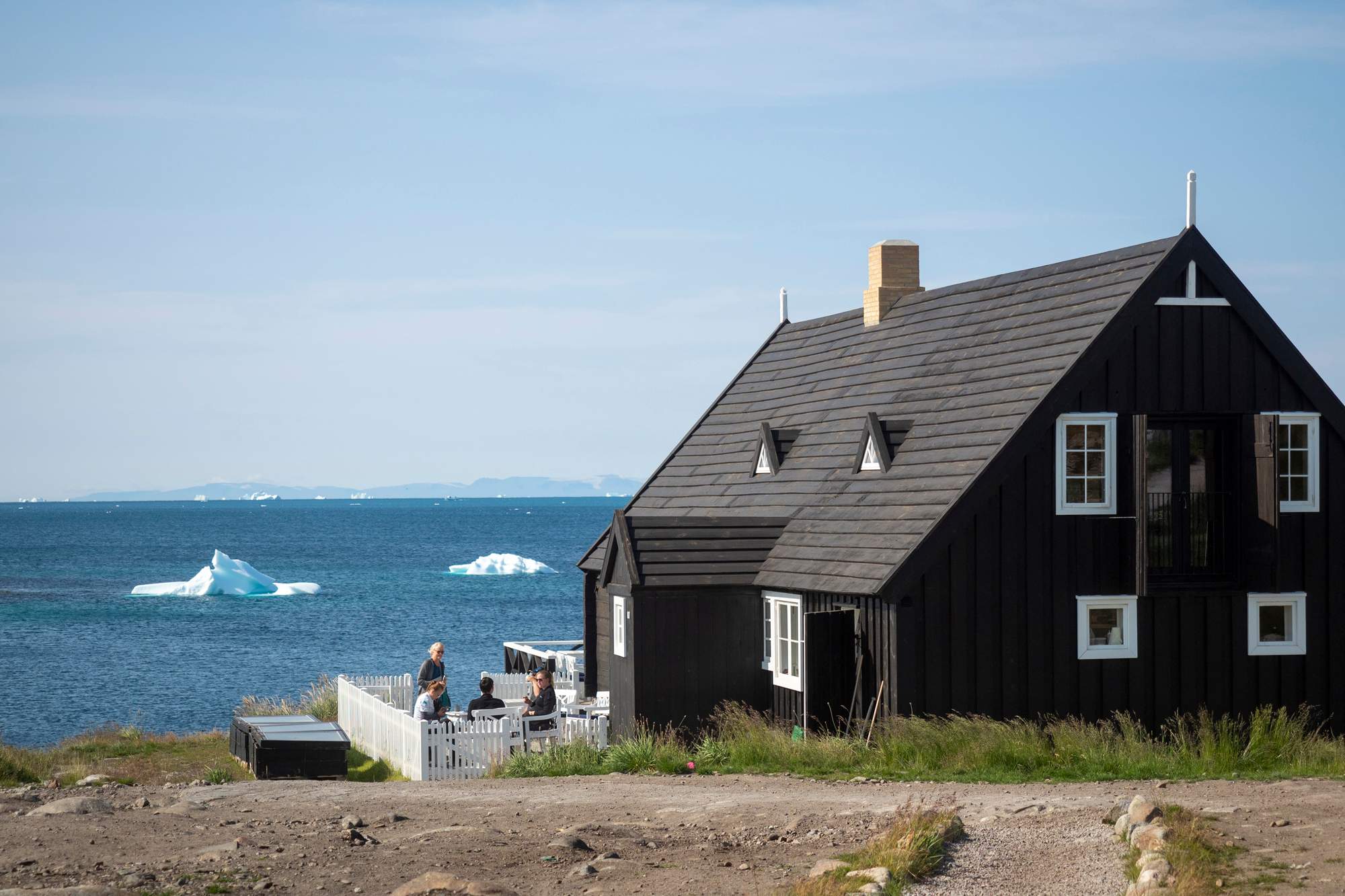 ---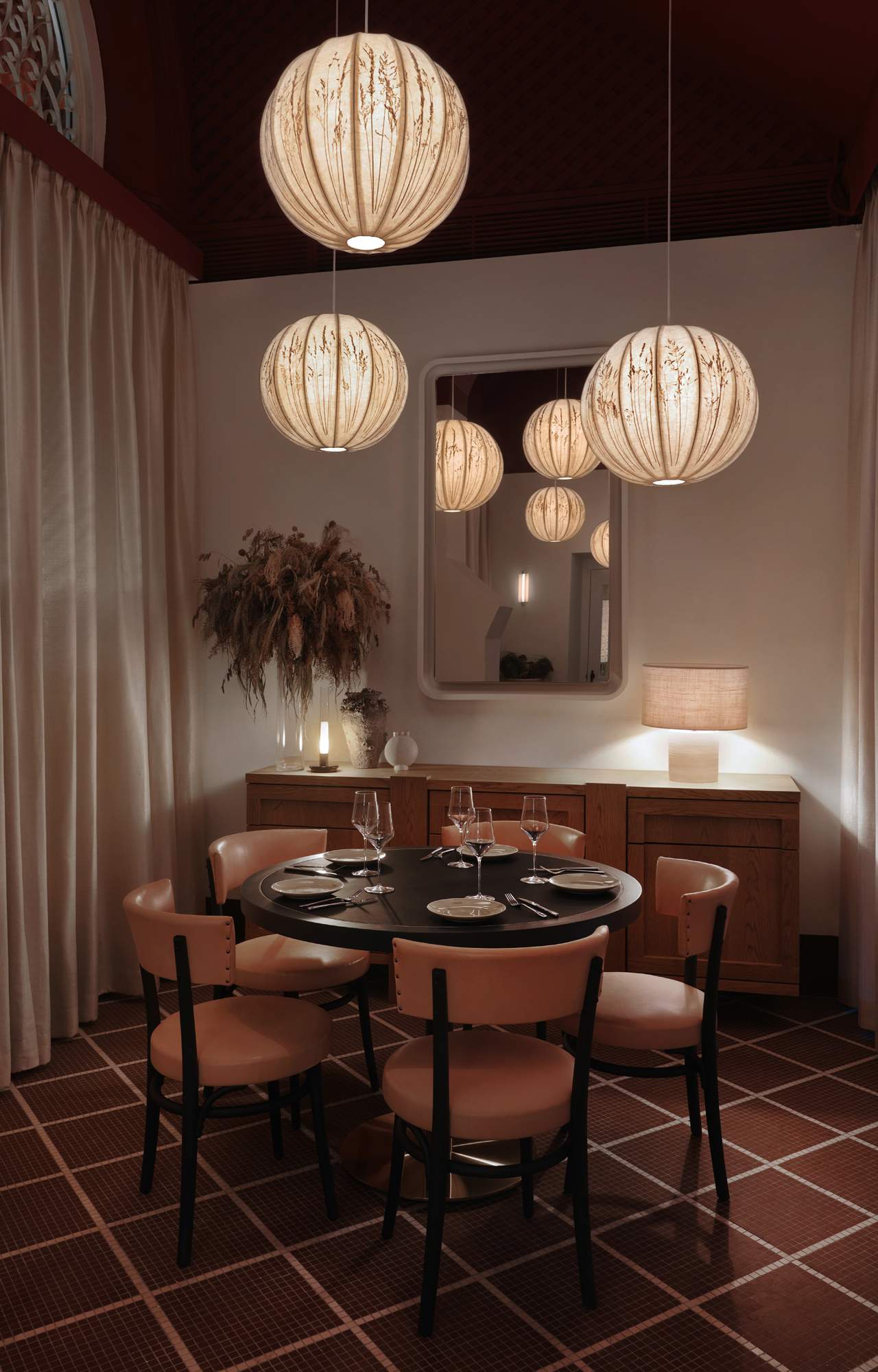 Set in a 19th-century chapel in leafy Dempsey Hill, Claudine is chef Julien Royer's venture with Singapore's Lo & Behold Group. Expect surprises: a red kampot pepper at the bottom of the beef consommé in the soupe à l'oignon; the Victoria pineapple dessert with gula melaka (palm sugar) and sago (palm starch). It is a charming and accessible follow-up to Royer's Michelin-starred Odette in Singapore and Louise in Hong Kong. "I looked to create a more casual concept that served French cuisine with the same focus, precision and quality found at any fine-dining restaurant but in a format that was also approachable," he says. His fans can now drop in any time, whether they want champagne and caviar or a comforting bouillabaisse. 
claudinerestaurant.com
---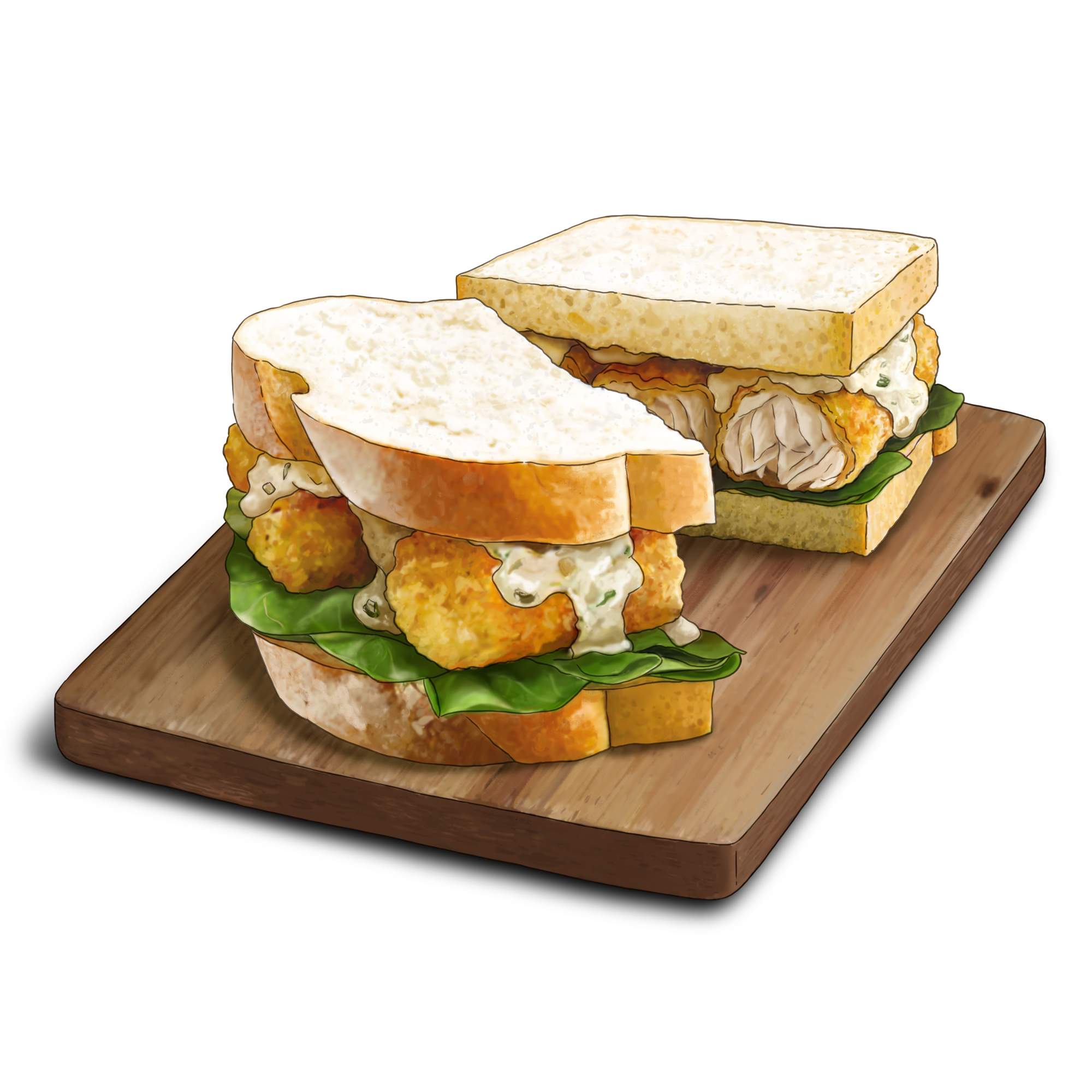 Recipe
Fish-finger sandwiches
A comforting, homely snack. The fingers don't need to be uniform or neat – placing them within slices of bread covers all manner of sins. Enjoy.
Serves 2
Ingredients
For the tartare sauce
2 medium eggs
¼ onion, chopped
30g gherkins, finely chopped
4 tbsps mayonnaise
½ tsp fresh lemon juice
¾ tsp runny honey
Salt and pepper to taste
For the fish fingers
325g skinless white fish fillet
25g plain white flour
1 medium egg, beaten witha pinch of salt
30g panko breadcrumbs
100ml vegetable oil for frying 4 slices of soft white bread
Butter
Method
1.
Simmer two eggs in water for eight minutes. Remove and cool under running cold water. Peel and chop. Mix in a bowl with the other sauce ingredients and set aside.
2.
Cut fish into fingers (about 2cm by 10cm). Prepare three plates: one with flour, one with beaten egg and the other with breadcrumbs.
3.
Season the fish. Coat each finger in flour; shake off excess. Coat in egg then cover with breadcrumbs.
4.
Heat the oil in a heavy-bottomed pan. When the oil temperature reaches 180C, fry half of the fish fingers until golden (about five minutes, turning halfway). Lift out and place on kitchen paper to soak up excess oil. Repeat.
5.
Toast and butter the bread. Add the sauce, then the fish fingers. Cover with another slice and eat while warm.
ayanishimura.com
---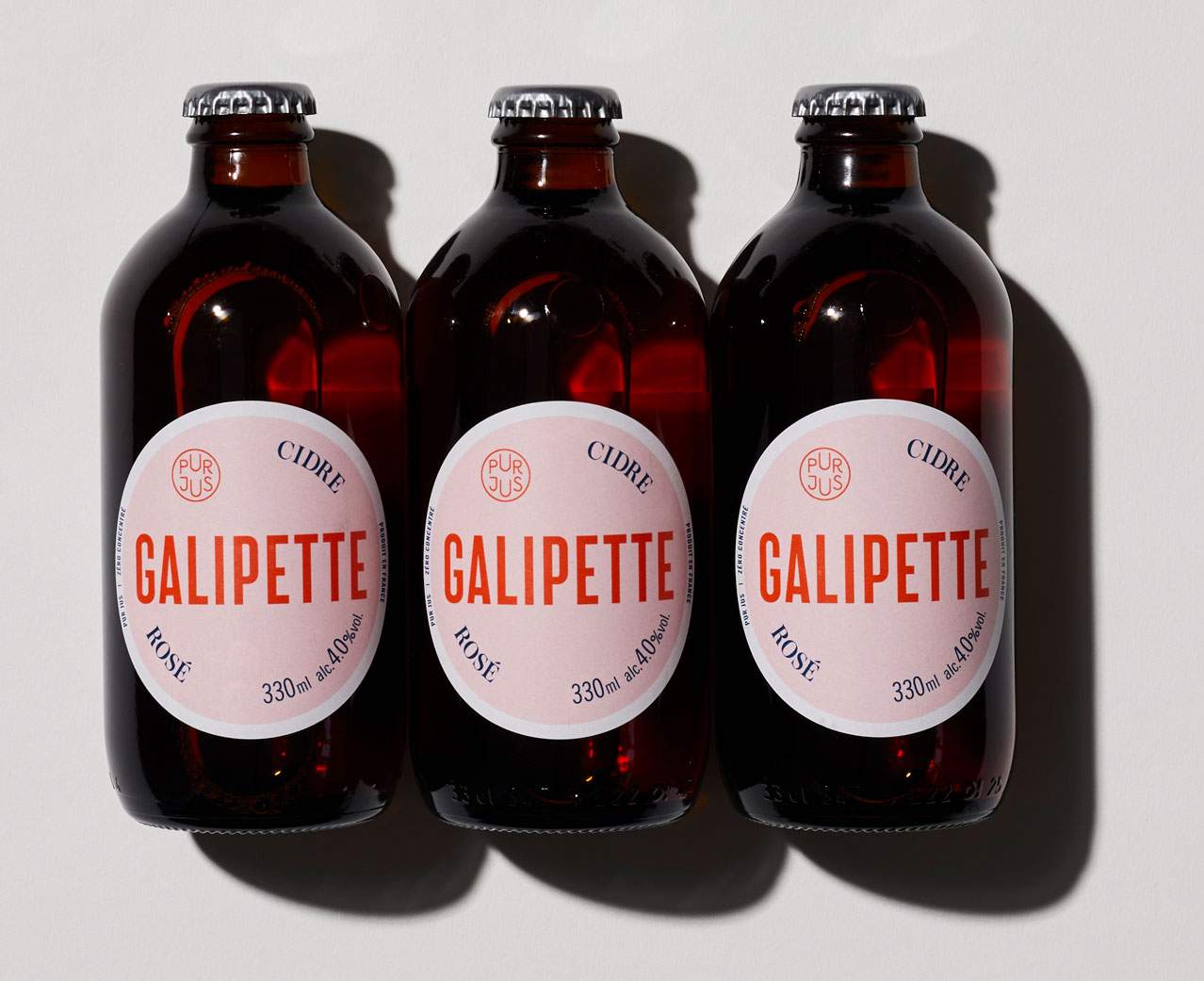 Britain's southwest may call itself the home of scrumpy but Galipette (the French word for somersault) was started by three Scandinavian friends who fell head over heels for the ciders they sourced from Normandy and Brittany. And for their next trick? The trio has added to their existing line-up with a peachy, pink-hued rosé courtesy of a serendipitous experiment with red-fleshed apples. Cheers to that.
galipettecidre.com
---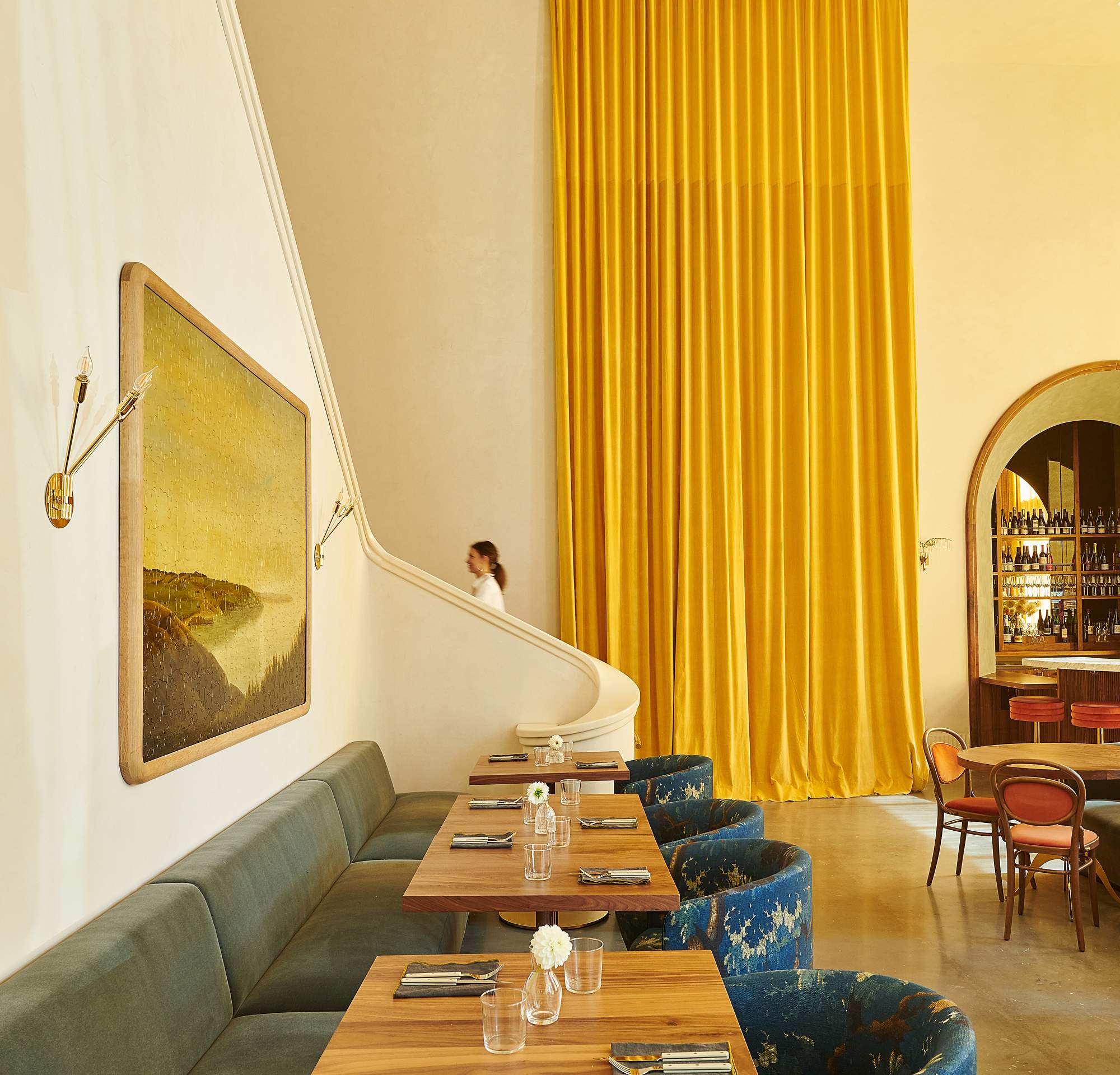 A café, wine bar and market, Le Bon Nosh is a gathering place for guests to eat well from an often-changing menu. The kitchen is run by Cordon Bleu-trained chef Forough Vakili, whose childhood in Iran as the daughter of a saffron farmer helped inform the menu and, by the looks of it, the golden-hued interiors. The restaurant draws from a global range of ingredients and traditions including Vakili's own Persian pull and French training, with dishes that are beautiful but deceptively simple. From the fresh pastries to the generous seasonal dinner menu, everything is done from scratch. The bits that aren't, such as the wine list, are worthy of thirsty exploration too. Don't miss the guaranteed-to-please classics, from the beef tartare to the confit duck leg and hearty paradelle Bolognese: further proof that excellent food needn't be tricksy. 
lebonnosh.com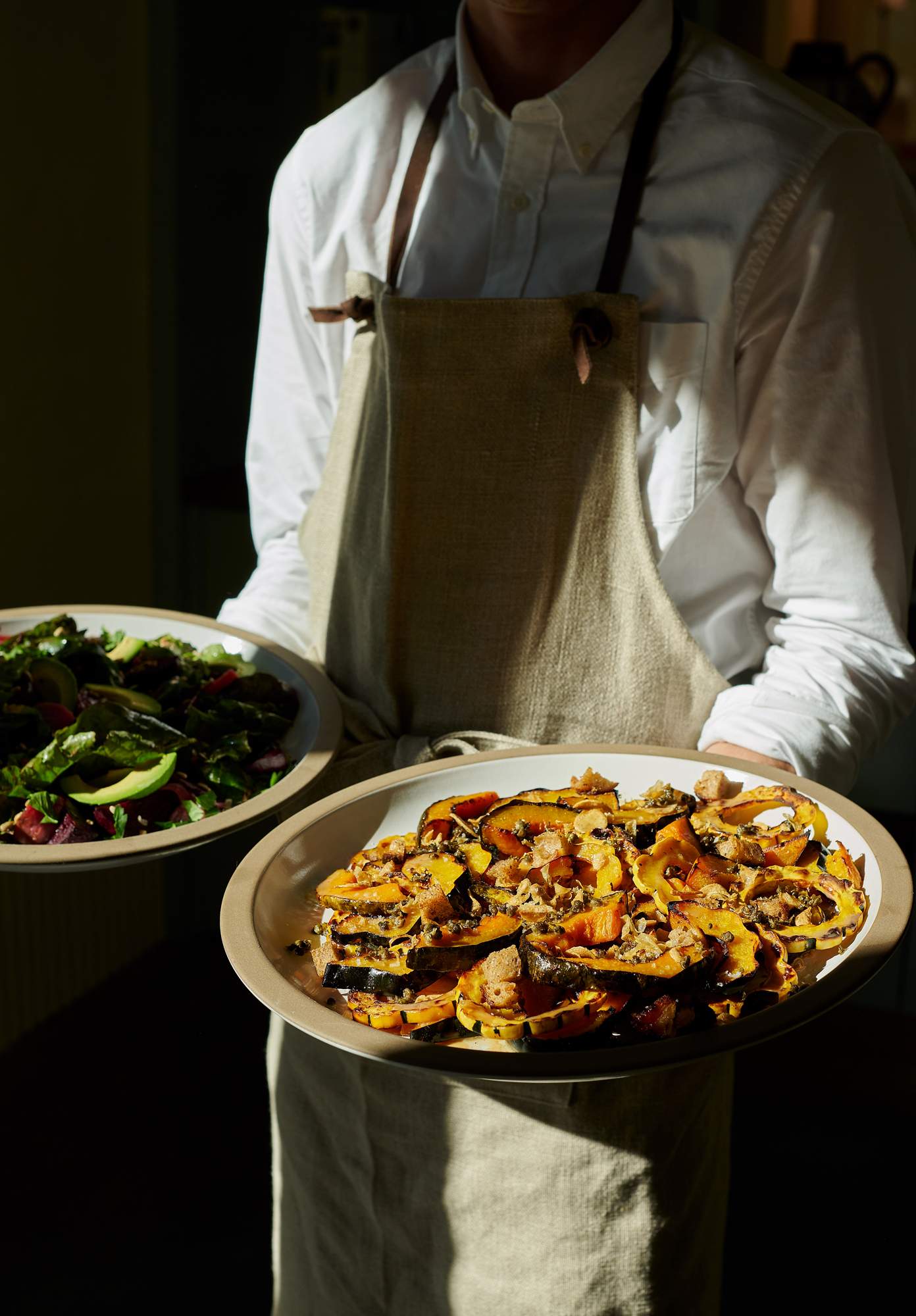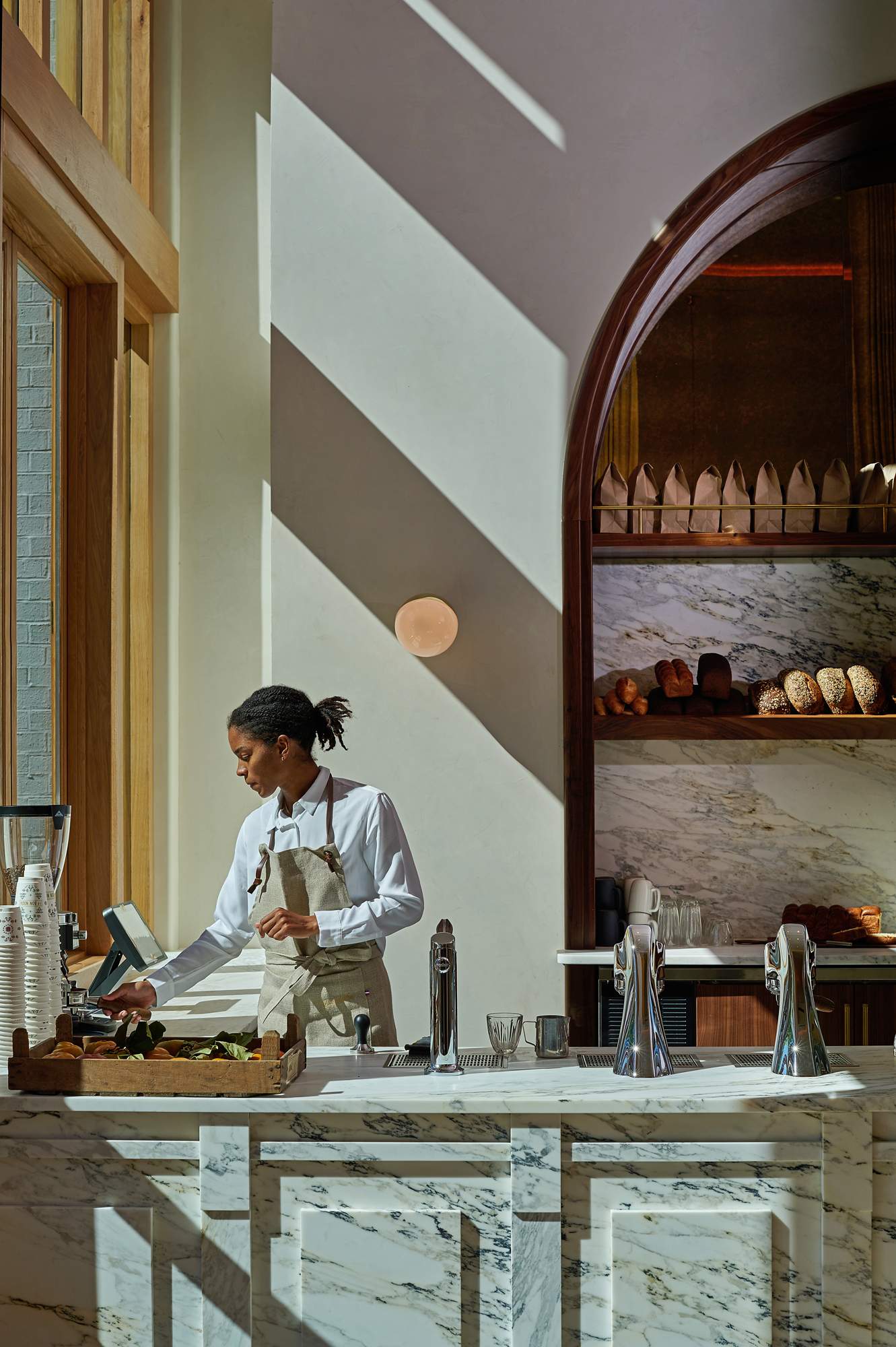 ---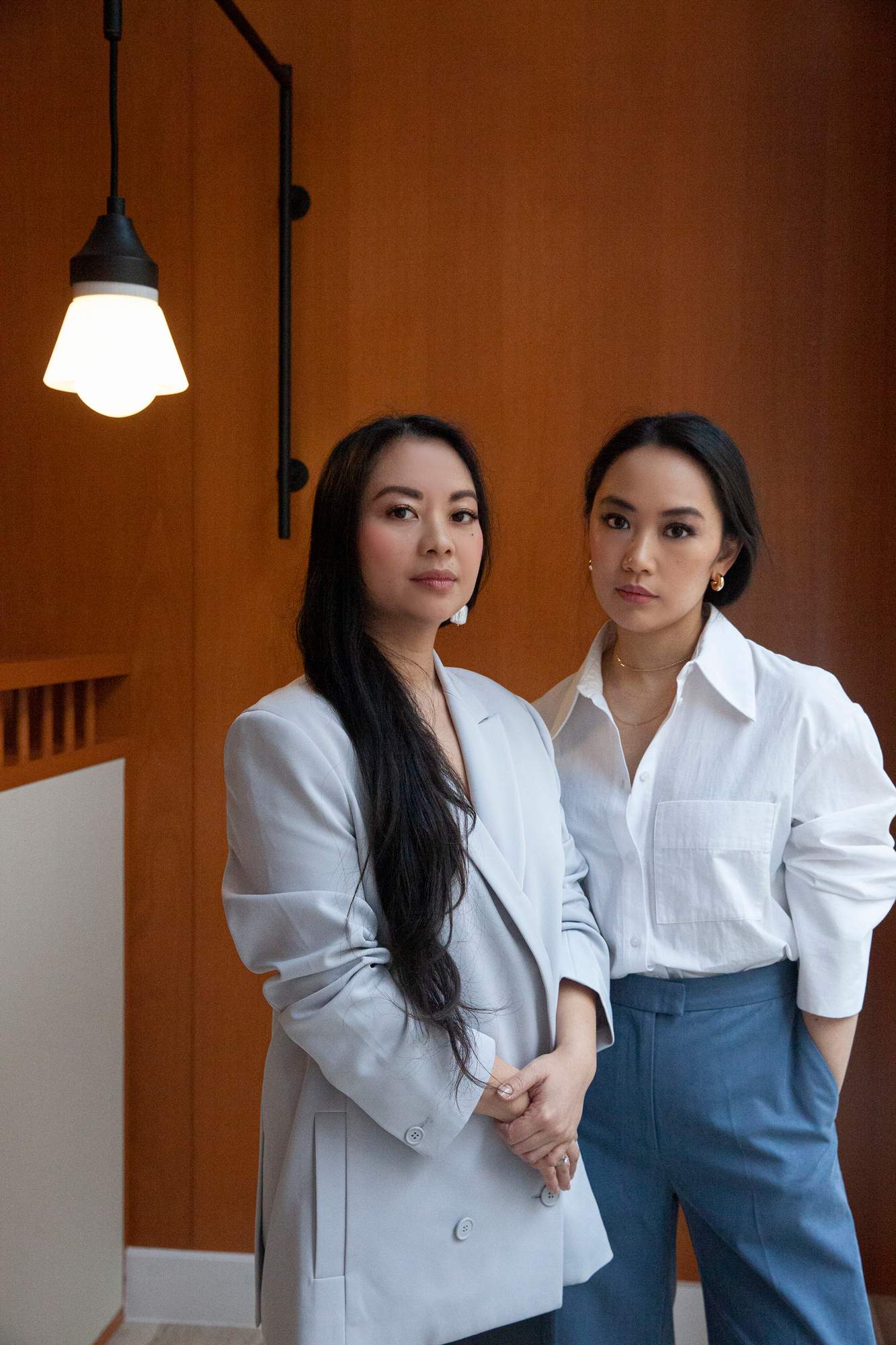 The dining table may be one of the few places left where cultural exchange – an influence from here, an ingredient from there – isn't routinely reduced to squabbling about cultural appropriation. People eat, call it "fusion" and clear off. The evidence? The delightful new Berlin restaurant Dashi, for one. Founded by German-raised, Vietnam-born friends Thu Thuy Pham and Thao Westphal (pictured, Pham on right), the food here is a riff on yoshoku: a Japanese take on western food that started in the 1940s and spawned a generation of dated but delightful canteens. They have reimported this sideways look at "western-style" fare – think fluffy pancakes, croquettes in gravy and a cherry-topped melon cream soda – to a Mitte milieu that's far too cosmopolitan to question its provenance. Danish studio Mentze Ottenstein obliges with a neat, woody fitout.
dashi.de
photographers:  Rodrigo Cardoso, Cody James. images:  Emily Dorio, Dawn Heumann, Ian Lanterman. Claes Bech-Poulsen, Lisa Burns, Caroline Knihar & Vian Nguyen, Hosanna Swee, Anthony Tahlier.  still life: Tony Hay. illustrator: Xihanation