The Agenda / Russia
Inside Russia Today
A young journalist looks back on four years working for Russian state media.
An anonymous reporter recalls their experience working for Vladimir Putin's propaganda machine. 
---
When I joined Kremlin-funded broadcaster RT (then called Russia Today) in its New York bureau, I had almost no journalistic experience. I did have a conviction to fight injustice. I wasn't alone in this regard. The newsroom was full of impressionable young people eager for a job with a decent salary and perhaps the opportunity to travel. 
Our relationship quickly became a marriage of convenience. We knew that Russia wasn't a progressive state but it had enough of a gripe with the West that they were happy to amplify radical voices like mine. For me, this was an avenue to reach more people. I jokingly called RT "Revolutionary Television". 
I became a producer, and found that huge effort went into finding "clickbait" stories. According to my boss, people had attention spans of five seconds, so we had to hook them in with shocking images. For every serious story I worked on, I covered six or seven micro-penis pageants (yes, that's a thing), alien worshippers or baby pandas. It seemed obvious to me what was going on: people would be snared by the silly stories, then force-fed political content.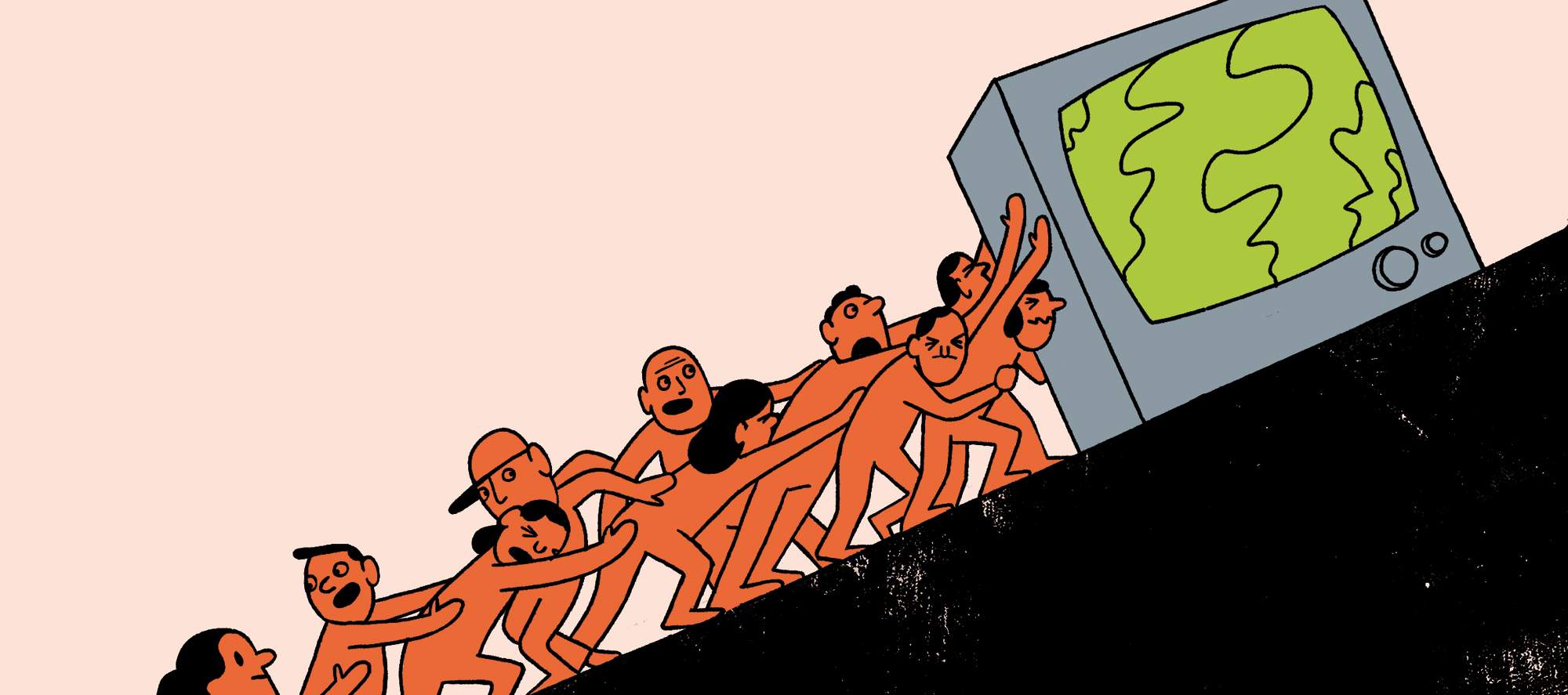 These political stories offered Russia's perspective on global affairs. This meant covering far-right European parties that represented the opposite of my own politics. When asked to cover the 2014 European elections in the UK, I spent three weeks following Nigel Farage, leader of the Brexit-supporting United Kingdom Independence Party. There were also times when my colleagues claimed that they were asked to "create" stories. One who had been in Crimea before its annexation in 2014 was told by his manager to "translate the signs the pro-Russian protesters are holding into English". Confused, he asked what was meant by this. "Well, if you can get some more posterboards and write them in English, it would look good on camera." 
"During four years at RT, I learned a lot about how to be a journalist but I learned more about how not to be one"
These "suggestions" were made in an environment built around intimidation. Most people were so nervous they barely spoke to each other. On several occasions, I was awoken at 03.00 by my boss phoning me. I would be quizzed about why I couldn't get to an airport that was an hour away for a flight that left in two hours. I was apparently urgently needed somewhere and my inability to get there was compromising our entire operation. 
Then there was feedback. If your work was not judged as up to par, a normal criticism session with editors – almost all of whom were Russians with years of experience in state media – could drive people to lose every last bit of remaining confidence. Many left not only RT but journalism altogether. I remember the most generous feedback that I ever received: "You're still pretty bad, honestly – but you're better than most of the others." 
During four years at RT, I learned a lot about how to be a journalist but I learned more about how not to be one. Even before the invasion of Ukraine, my time there had become a black mark on my CV, prohibiting me from moving to most other outlets. Today, on top of that, I feel ashamed. There were aspects of the way it was run that were sinister but I don't believe it was a sophisticated propaganda machine, more a Potemkin one. Positions and stories were decided on the hoof; my colleagues and I had to run around trying to make sense of them or suffer a tongue-lashing from those petrified of their superiors.
And now, in Europe at least, RT is no more: its broadcast licences mostly revoked due to its role in spreading Putin's propaganda. I disagree with this ban, believing it runs counter to the tenets of free speech. That said, it's unlikely that the network will be much missed, except by the organisers of micro-penis pageants.
---
soft power icon
Margarita Forés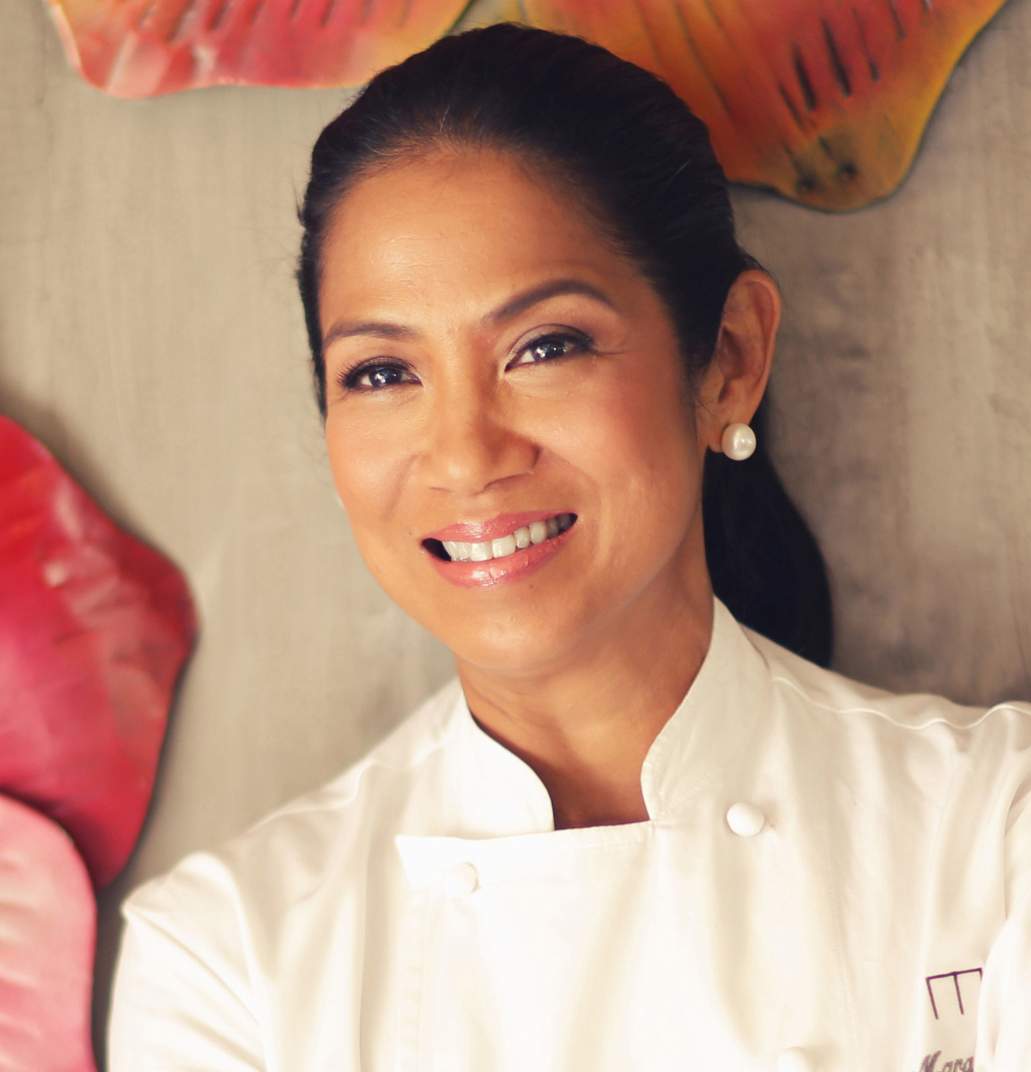 Few words garner as big an eyeroll in the culinary world as "fusion" but Margarita Forés is a legendary proponent of the hybrid menu and, as such, is a soft-power icon twice over. Her achievements are lauded in both her native Philippines and Italy, whose cuisine she has celebrated during her 35-year career. She heads up several restaurants, including 16 outposts of the popular caffè-paninoteca Cibo, as well as a catering company that has tingled the taste buds of Barack Obama, Prince Albert of Monaco and Emperor Akihito.
Jappy Afzelius, executive chef at Manhattan restaurant Tsismis, says that she has "surpassed cultural boundaries through her cooking". At her restaurant Grace Park in Manila, she makes Italian dishes with ingredients from the Philippines.
It was in New York, where her family moved after fleeing the dictatorship of Ferdinand Marcos – whose son Ferdinand "Bongbong" Marcos Jr is the frontrunner in presidential elections on 9 May – that she was introduced to Italian cooking. Choosing home cooking over cookery school, she received instruction from hallowed signoras in Florence, Milan and Rome.
Such is her connection to both cultures that she was named Asia's best female chef in 2016 and two years later became an honorary knight of the Ordine della Stella d'Italia, which rewards those who have promoted relations between Italy and other countries. 
Forés has created dishes greater than the sum of their parts and shown how food can bring cultures together.
---
politics ––– italy
Winds of change
Despite Italy's sparkling image abroad (the country took top spot in monocle's latest Soft Power Survey), the sight of dozens of male senators cheering as they shot down an anti-homophobia law wasn't exactly a great look in 2021.
"The opposite of a good one," says Democratic Party MP Alessandro Zan (pictured), referring to a clamorous October vote that saw the rejection of proposed legislation tackling lgbtq1 discrimination. But Zan, who is gay, is not giving up, with discussion of the bill restarting in parliament on 27 April after a six-month embargo.
The campaign for ddl Zan, as the law is known, began in 2020 and was approved by the lower house. "It got through with a big majority," says Zan, as we chat in his elegant parliamentary office, located in the grand Palazzo Montecitorio that dominates the Renaissance rooftops of central Rome. His campaign had picked up momentum in 2020 and polls showed that most Italians backed the legislation. But in February 2021 came the most frequent spanner in the works for Italian politicians: a change of government. Zan explains that the Senate felt more empowered to block the law as the grand coalition government now included right-wing parties such as Matteo Salvini's Lega.
"The senators we saw cheer are all cis-gender men of a certain age," says Zan. "They have an outdated idea of Italian society," referring to his colleagues in the upper house, in which members are elected only by voters aged 25 or over.
"I see those cheering senators like people who try to stop the wind with their hands. You just postponed it; you can't stop it"
Zan, who is 48, strikes an energetic and welcoming figure. He espouses a certain political tolerance as "there are sensitivities in parliament that represent those present in Italian society and mediation is part of democracy". He is referring to traditional and religious elements in Catholic Italy and the fact that the Vatican lobbied senators to vote against Zan's legislation.
But patience has its limits. "We will not go beyond what is the recognition of the dignity and rights of people," says Zan. "We are talking about human lives and human stories." According to Transgender Europe, a member-based international pressure group, between 2008 and 2021 Italy had the largest number of trans murders in western Europe.
But attitudes are changing rapidly in Italy, in no small measure thanks to Zan and his parliamentary team's efforts. From fashion to pop and social media, Italian lgbtq1 communities are becoming more visible and outspoken by the day. Zan, meanwhile, is pressing ahead, on tour at ddl Zan "agorà" town hall meetings in Milan, Florence, Taranto, Palermo and his hometown of Padua to rally support should the bill make it to the Senate again. 
"I see those cheering senators like people who try to stop the wind with their hands," says Zan. "You just postponed it; you can't stop it."
---
diplomatic spat
Office space
Who vs who: Ghana vs Bulgaria
What it's about: A property dispute. In 2017 the Bulgarian embassy on Kakramadu Road in Accra, Ghana's capital, was demolished by a private developer, whose goons allegedly also broke a bunch of Bulgaria's stuff and roughed up the honorary consul. The row has now come to something of a head as Bulgaria's latest ambassador, Yanko Yordanov, has sought a resolution: one excitable Ghanaian MP, Samuel Okudzeto Ablakwa, has spoken of fears that it could lead to a sundering of relations between the two countries and perhaps even to war.
---
What it's really about: It is really, believe it or not, about a property dispute. Bulgaria holds a lease until 2033 on the contested site, where the developer has stepped up building work despite another recent instruction to desist. The underlying problem appears to be ambiguous and/or haphazardly enforced building regulations in Ghana. Incredibly, this is not the only such case. In 2020, Ghana's president had to apologise after buildings in Nigeria's high commission compound in Accra were knocked down in similar circumstances and the chargé d'affaires chased from the premises. Ghana is now paying for the rebuild.
---
Likely resolution: The Ghana-Bulgaria War of 2022 seems a pretty remote prospect, not least because Bulgaria, miffed though it may well be, can probably see that the dispatch of an expeditionary force to Accra would be something of an over-reaction. A diplomatic agreement well short of bloodshed seems likeliest, though cement may inevitably be spilt.
---
defence ––– ukraine
Stuff of legend
In the basket: Baykar Bayraktar tb2 drones
Who's buying: Ukraine
Who's selling: Turkey
Price: About $1m to $2m (€900,000 to €1.8m) per unit
Delivery date: Ongoing
---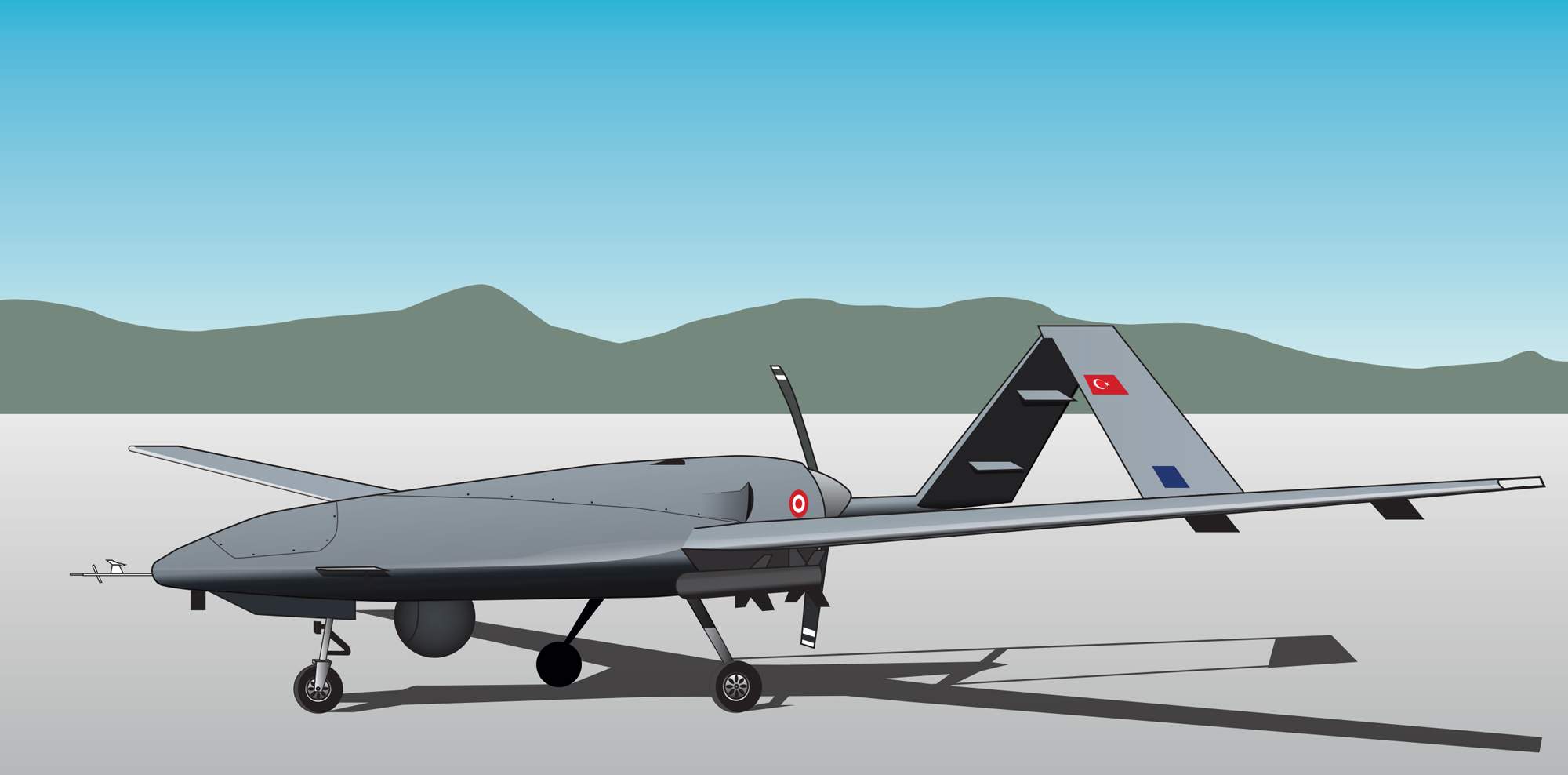 Ukraine began buying Bayraktar tb2 drones from Turkey in 2019 and first used one in combat in late 2021 to destroy a separatist militia position in the Donbas. Since Russia invaded Ukraine in February, the Bayraktar has enjoyed notable success thwarting the advance of Russia's tanks and destroying its surface-to-air platforms. It has accordingly entered the mythology of Ukraine's resistance: a folk song written in the drone's honour was an online hit and a lemur pup born in Kyiv's zoo in March was christened Bayraktar. It has been quite the ad campaign for the weapon, which is built by the family firm Baykar Defence (Bayraktar is, indeed, the family name). The drones are cheap and clearly effective. Even before their deployment by Ukraine, they had been ordered by Morocco, Pakistan, Iraq, Niger, Poland and Qatar, among others, and used in combat by Ethiopia, Azerbaijan and Libya. They won't be the last.
---
The Comment
elections ––– colombia
Magic number?
Anastasia Moloney on former rebel Gustavo Petro's third bid for Colombia's presidency – and whether the region's 'Pink Tide' will wash over the longtime US ally.
---
Even from afar, it's easy to spot Gustavo Petro, the 62-year-old leftist frontrunner in Colombia's May presidential election, when he is approaching. He tours the country in a caravan of bulletproof cars. At an election debate that monocle attended, Petro was flanked by armed bodyguards carrying riot shields. The caution is understandable. In the 1980s, Petro belonged to guerrilla group m-19 and he is reviled by Colombia's political and military establishment.
If a majority backs Petro (pictured), he would become the first left-wing president in a country that has long been the US's closest ally in the region and had, until 2016, waged a 50-year war against leftist rebels. If none of the candidates, including conservative Federico "Fico" Gutiérrez, secures more than 50 per cent of the vote in the first round, there will be a two-person run-off on 19 June.
For months the former m-19 rebel, Bogotá mayor and opposition senator has crisscrossed the Andean mountains, addressing crowds in city squares and parks across Colombia, from northern coastal areas and eastern plains to central coffee-growing regions, southern rainforests and the often-ignored San Andrés Caribbean island. Speaking in slow, pronounced syllables, Petro rouses audiences with promises of "social transformation and justice". "We need change," says Jefferson Díaz, a 30-year-old who has struggled to find work amid a job shortage and is waving a flag bearing Petro's face at a rally in downtown Bogotá. "There are no opportunities for young people to work or study."
For many, Petro represents a shift in direction. Their demands for better healthcare and education came to the fore last year during weeks of violent protests against the unpopular conservative president Iván Duque. Come election night, millions will tune in to see whether the country becomes the latest example of Latin America's "Pink Tide", in which several leftist presidents have taken power, including Chile's Gabriel Boric in March. Petro has twice made a bid for the presidency before. There's good reason to believe that the third time's the charm.
---
illustrator: Dirk Schmidt. Photographer: Luigi Fiano. Image: Getty Images