Design: Awards / Global
Material world
From the smartest greenhouses to the prettiest glassware, the Monocle Design Awards celebrate the most pleasing projects that bring our homes and cities to life.

1.
best bike
Hermansen Bike One
Denmark
A former lead designer with famous Danish hi-fi brand Bang & Olufsen, Anders Hermansen strives to create products with great function and a beautiful aesthetic allure. That's why his ultra-compact electric bike, sold under the brand name Hermansen, is one of the finest entries into the burgeoning e-bike market. "The point was to make it as light as possible, so you could use it as a normal bike," says Hermansen, highlighting the small, sleek portable battery that clips to the seat post and elegantly resembles a water bottle. We're particularly taken by the newly released orange version of the Hermansen Bike One, which shuns the notion that e-bikes are bulky and unwieldy. It was designed in collaboration with French backpack specialist Côte & Ciel, whose bags – like the battery – can be smartly clipped to the bike. 
hermansencph.com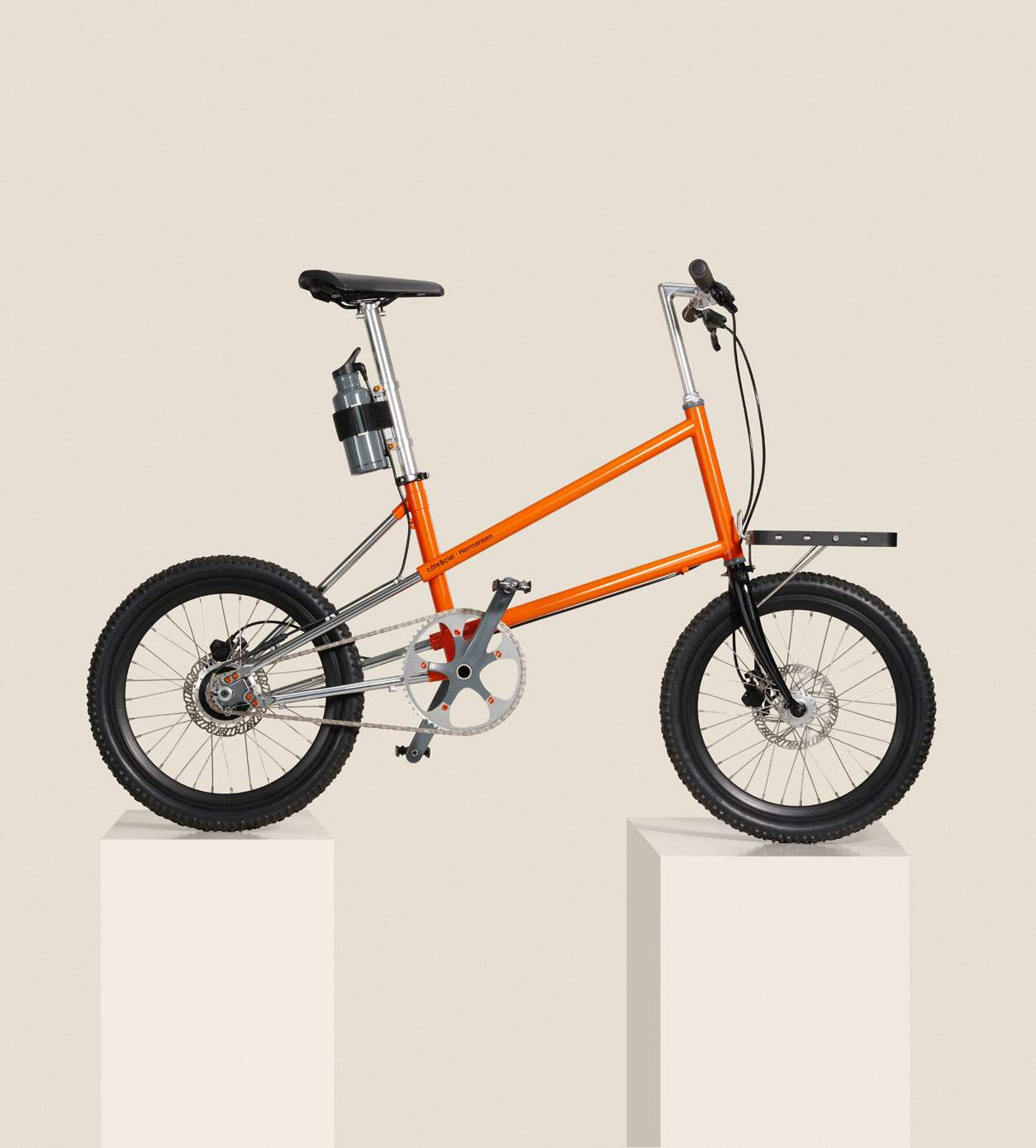 ---
2.
most playful design
Carolino trolley by Older
Italy
Letizia Caramia and Morten Thuesen, the designers behind Milan-based studio Older, have shown that furniture can cure the blues. When hunkered down in Tuscany in the winter of 2020, the Italian-Danish duo started drawing designs in primary colours and toying with plywood and iron scraps in Caramani's father's workshop. "It was a moment of loneliness and we felt we had to make something joyful," she says.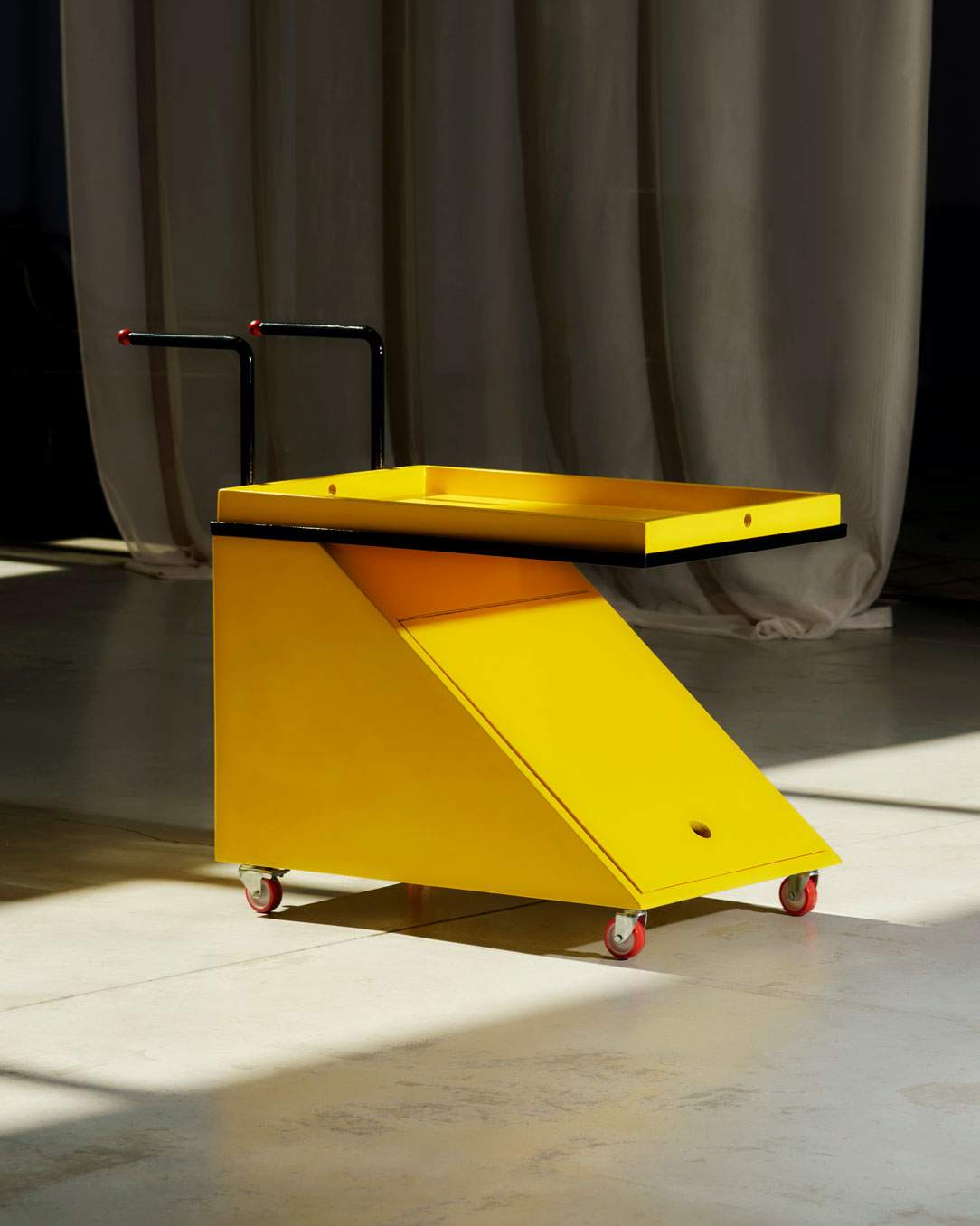 The outcome was the Carolino, an angular bar trolley that is now available in six cheerful shades from Nilufar Gallery in Milan. Thuesen and Caramani liken their design process to the children's tale of Pinocchio, the puppet built by Tuscan woodcarver Gepetto that comes alive. "It was based on the idea of making something that felt like a small friend or like a mascot for the home," says Thuesen. 
olderstudio.com
---
3.
best preservation effort
Paco Graco
Spain
Signage speaks volumes about the history and character of a neighbourhood. But due to quickly homogenising high streets, cities are losing this vital part of their visual identity. That's why we're grateful for the work of Alberto Nanclares, co-founder of Paco Graco. It's an initiative that strives to preserve Madrid's historic shop frontages, run by Nanclares and fellow signage enthusiasts. If they hear of a historic sign that's at risk of being destroyed, they're straight on the scene to rescue it. Their collection now comprises some 250 pieces salvaged everywhere from cinemas and bakeries to dry-cleaners. It's the kind of guerrilla urbanism we're fond of. 
pacograco.org
---
4.
best young firm
Anime Design
Italy
Italian duo Beatrice Barbieri and Clara Rossi are proving the benefits of combining creativity with an entrepreneurial mindset. Last year, 29-year-old Rossi, who has a background in event planning, teamed up with Barbieri, a 29-year-old product designer, to launch Anime Design. The brand makes metal homewares such as trays, coasters and incense holders in an array of warm hues. The products' refreshingly simple looks, which have quickly earned Anime a solid customer base, can be chalked up to the practical and commercial constraints of starting a company on their own.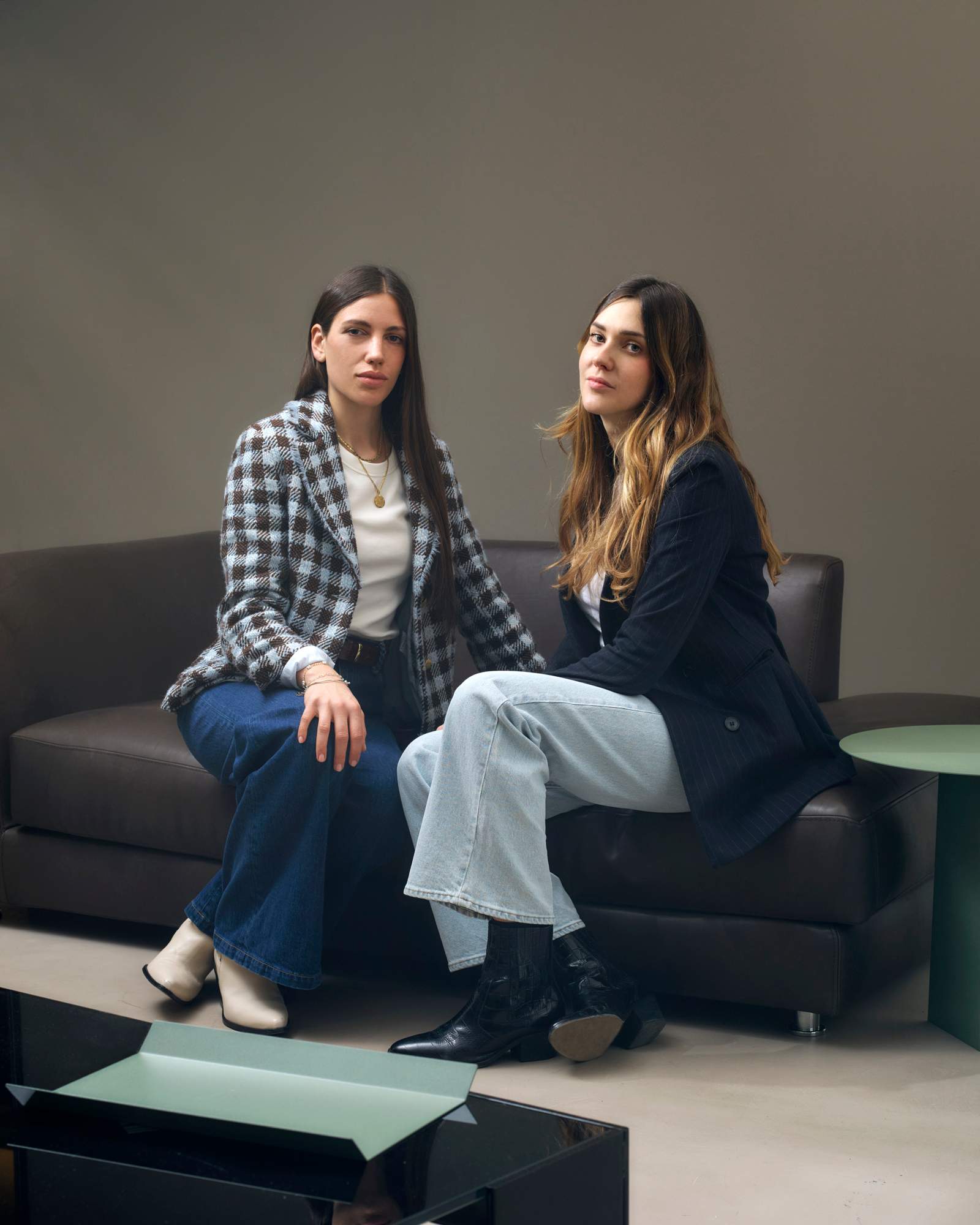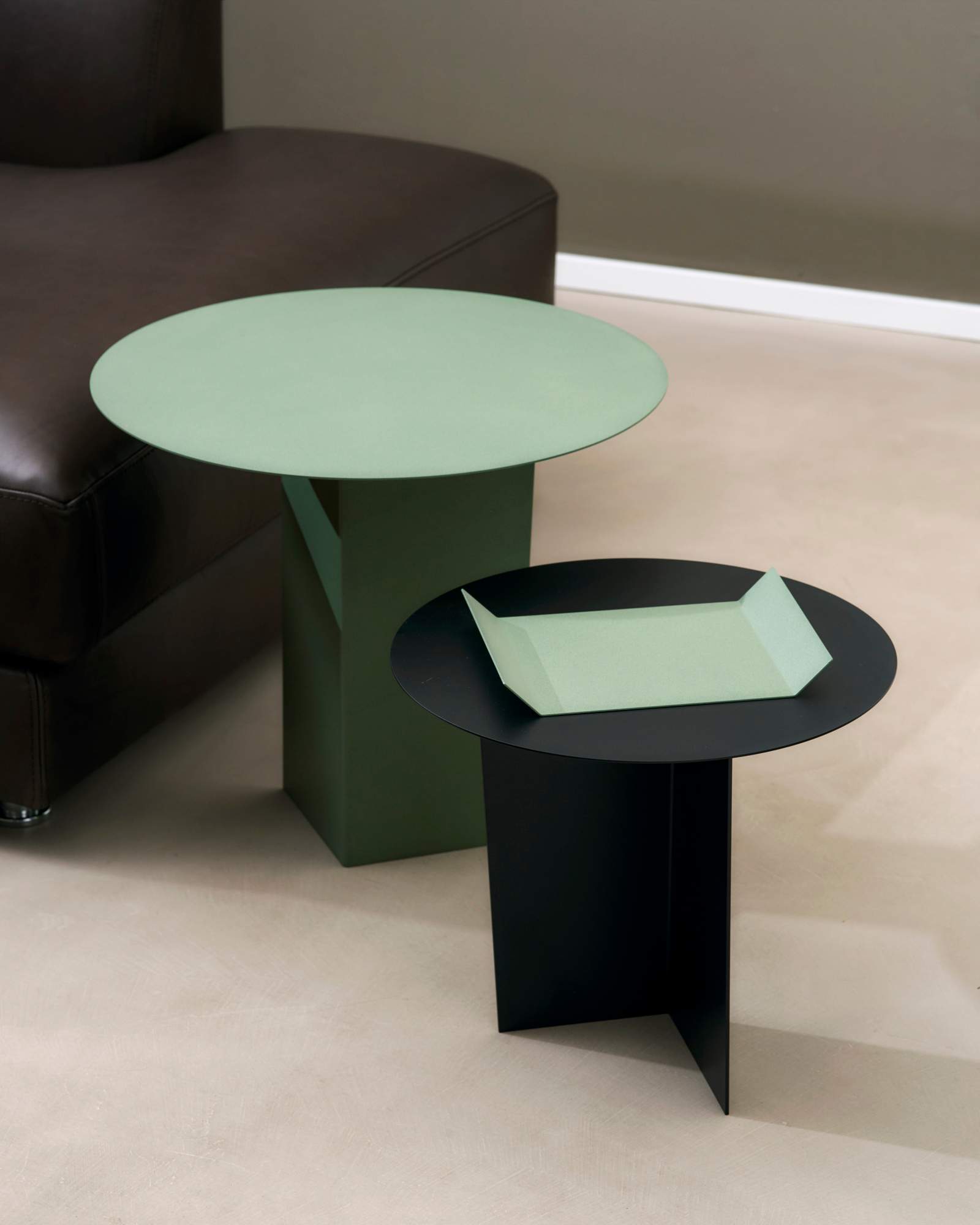 More than a year was spent developing prototypes – Barbieri compares the process to "folding origami" – with the aim of minimising waste. The pragmatic approach means that the pieces are top quality but can be sold at an accessible price. "You realise that in the end people want things that are nice to see and to use every day," says Barbieri. 
animedesign.it
---
5.
design event of the year
Alcova
Italy
Showcasing the new at design fairs often means crowding visitors into poorly ventilated halls to gawk at furniture. Monocle tips its hat to the creative team behind Alcova, the experimental platform based in Milan which runs eye-opening exhibits during Salone del Mobile. Created by Space Caviar's Joseph Grima, currently creative director at Design Academy Eindhoven, and Valentina Ciuffi of design agency Studio Vedèt, Alcova takes a nomadic approach by using forgotten venues in Milan to present a clever combination of design and art.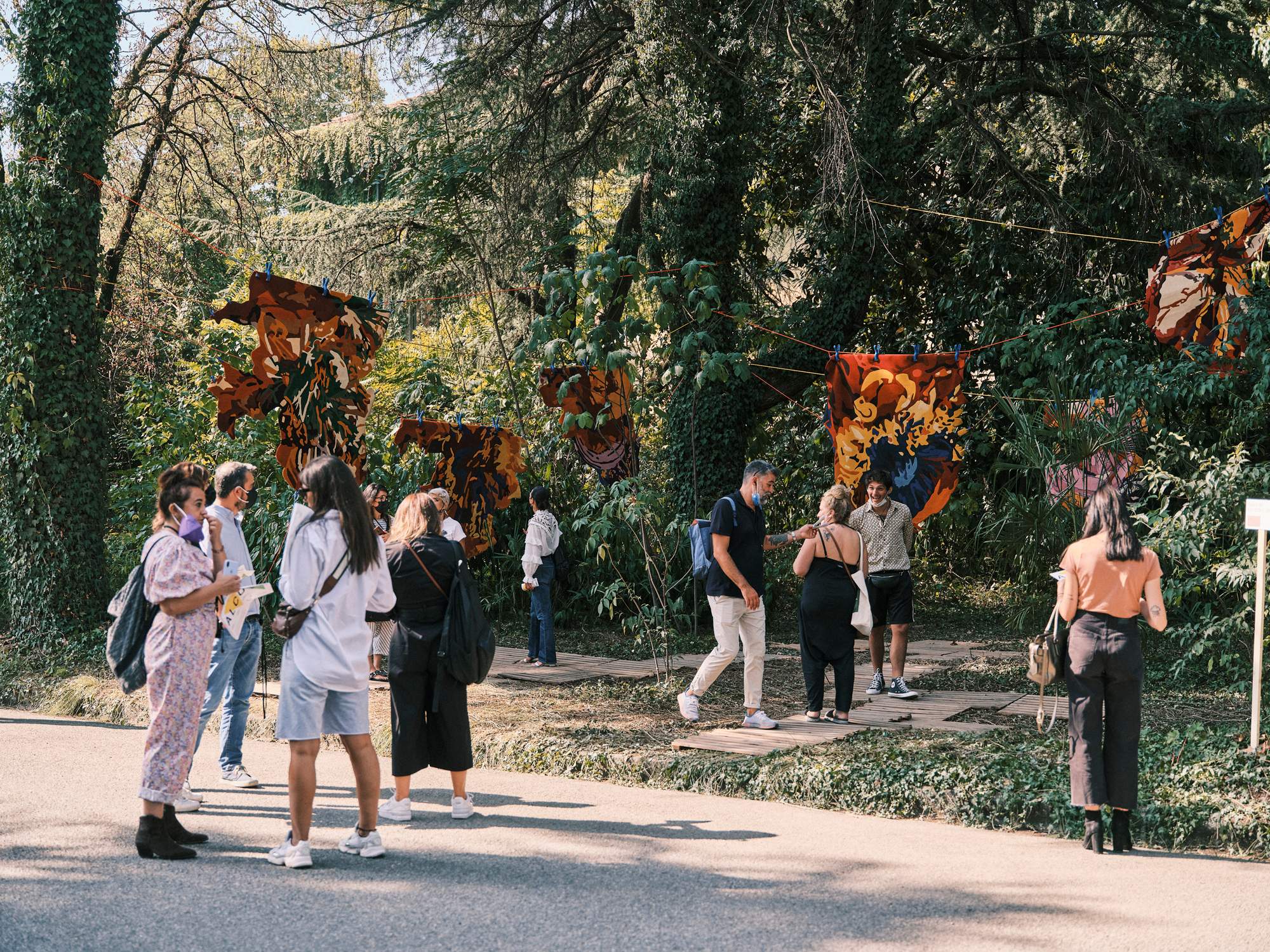 In terms of exhibitors, Grima and Ciuffi recruit an eclectic collection of up-and-coming designers and established players who are hosted in unusual spaces: a panettone factory or today's current site at a partially disused military hospital on the outskirts of town. Pure creativity is set free to provoke and inspire, from a fictional milk bar inspired by A Clockwork Orange, to monumental stone furnishings from Rem Koolhaas's Oma and designer Sabine Marcelis.
alcova.xyz
---
6.
best in timber
Tendo
Japan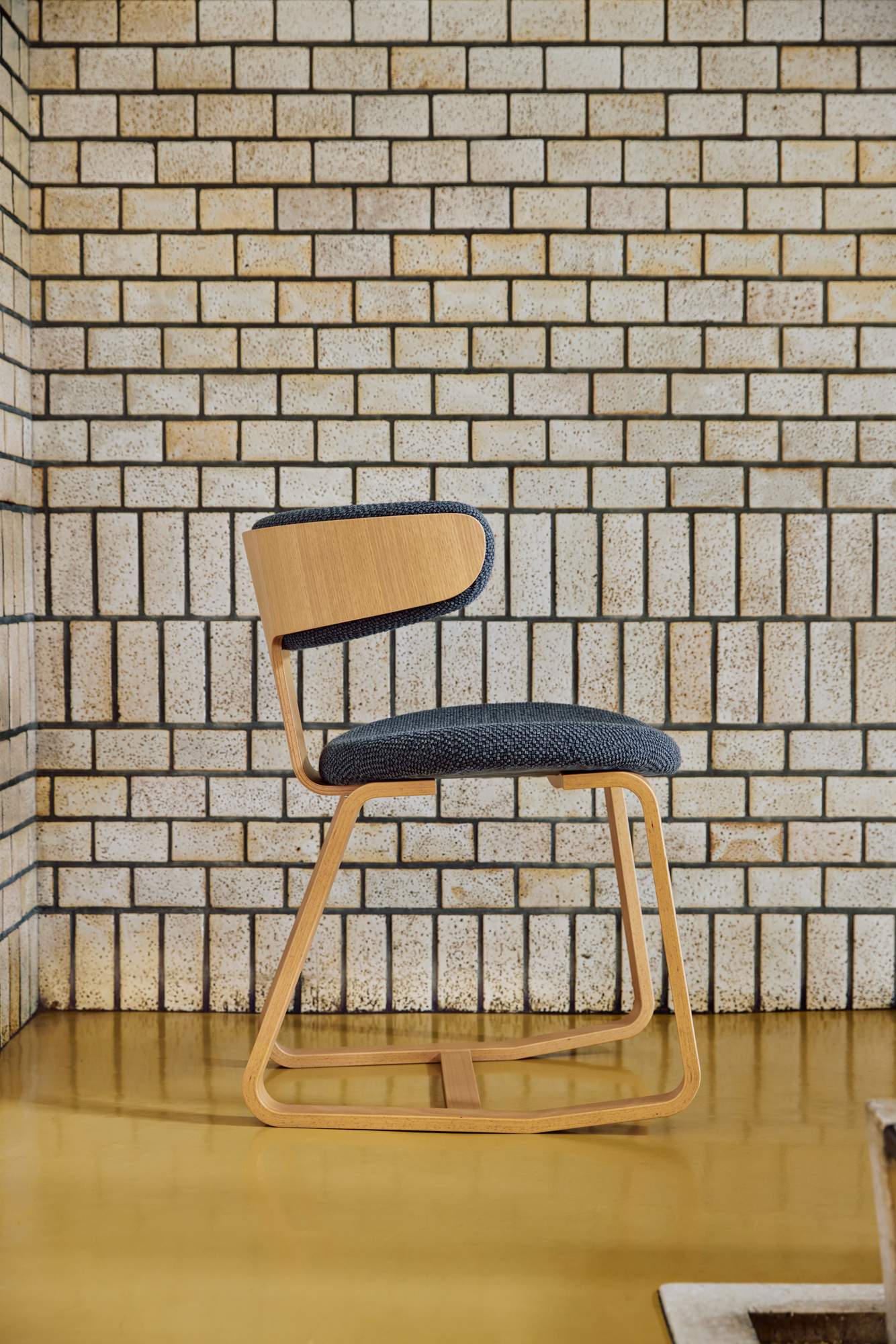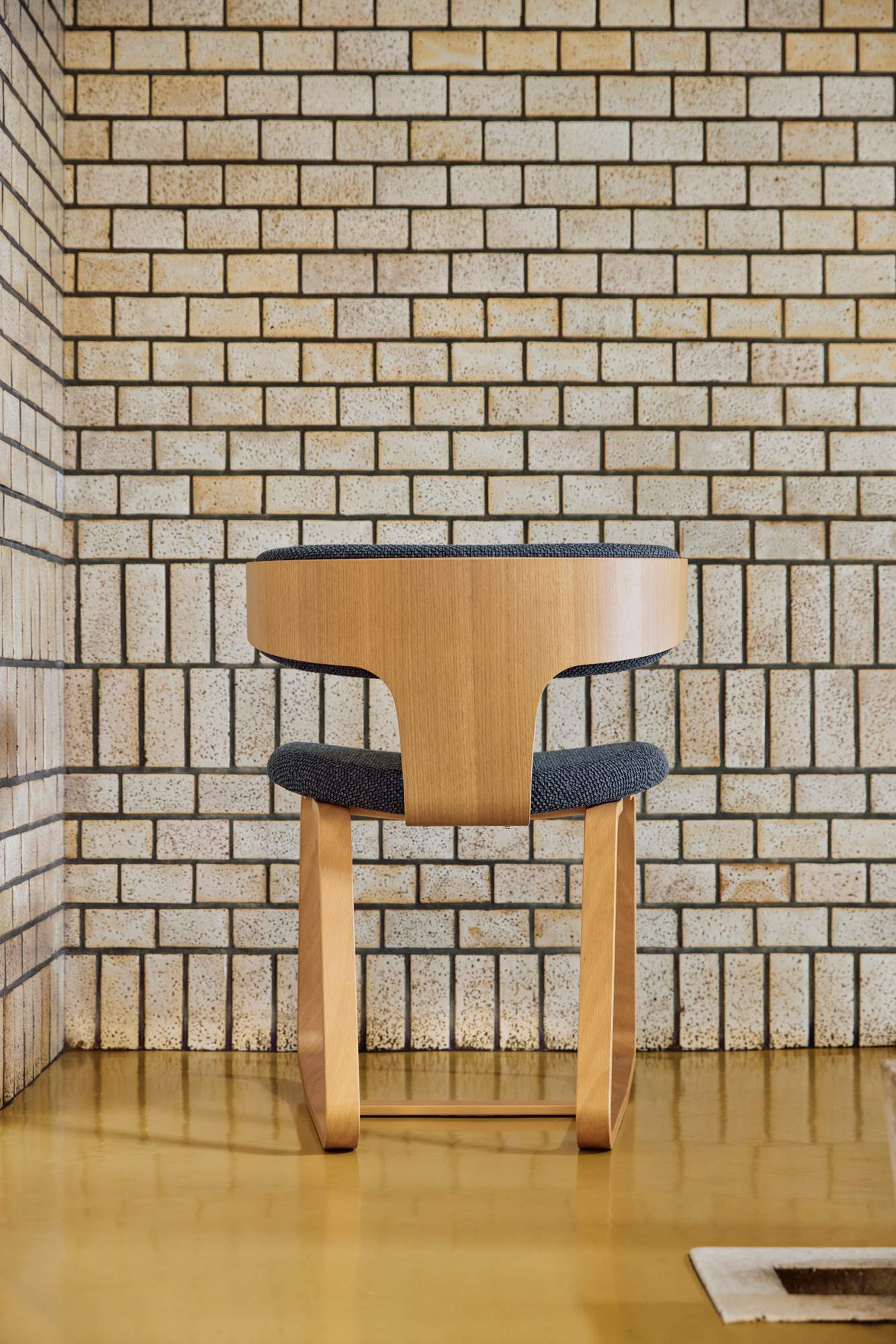 Japanese furniture company Tendo was founded in Yamagata in 1940 and has been pioneering moulded plywood since 1947. It has an enviable back catalogue with pieces by the biggest names in 20th-century Japanese design and has recently added to its collection by commissioning three new chairs. The Swing Chair by architect Hiroshi Nakamura is a cushioned desk chair with a curved back that showcases Tendo's exceptional moulding techniques. This version has an oak back with white beech legs and a robust textile from Denmark's Kvadrat.
tendo-mokko.co.jp
---
7.
best in glass
Sugahara Glassworks
Japan
Outstanding glassware doesn't just come from Europe. We suggest that you pay a visit to Sugahara Glassworks in Chiba, Japan. Founded in 1932 by current company president Yusuke Sugahara's grandfather, it has, over the course of three generations, emerged as one of the world's leading glassmakers. And it's not just the quality of its products that we love but the way it goes about its work, with a hands-on, creative approach. "The unique culture of our factory is that the craftspeople design what they make," says Sugahara. "In that moment when the glass is hot and changing its form, there are things only the producers can notice and think of."
sugahara.com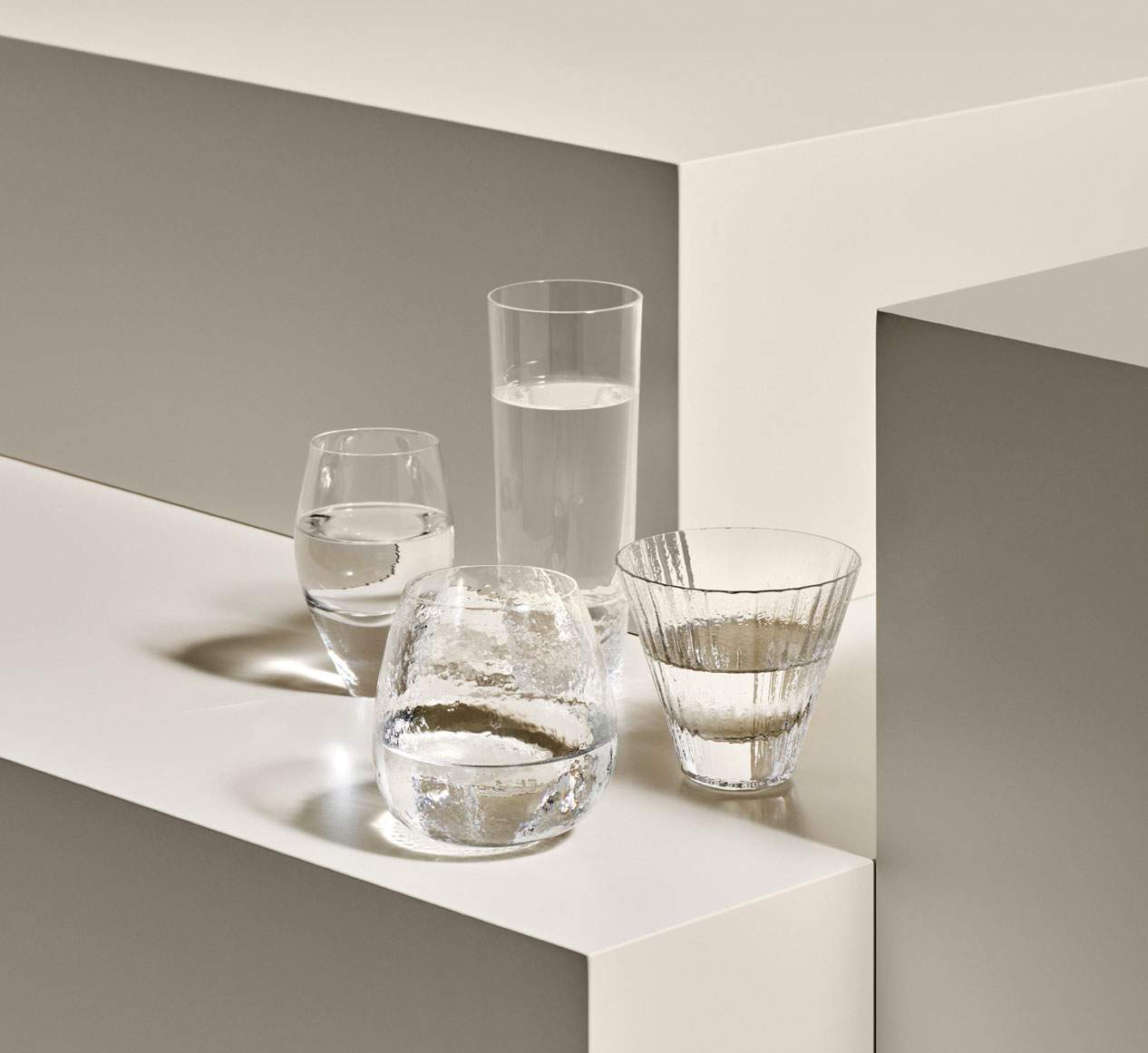 ---
8.
best public space
Tallinn Cruise Terminal by Stuudio Tallinn and Salto Architects
Estonia
Cruise-ship terminals are rarely places to linger, yet this effort from Stuudio Tallinn and Salto Architects has transformed Tallinn's port into a charming public area. The architects created a new terminal building that has a public plaza on its roof, complete with a playground, restaurant, café and promenade. In the process they have turned the port area into a magnet not just for visitors but for locals too. "Every time I walk past, even if it's very cold, there are people strolling around or doing sports," says Villem Tomiste, founder of Stuudio Tallinn. "It has become a living room for the city."
stuudiotallinn.ee; salto.ee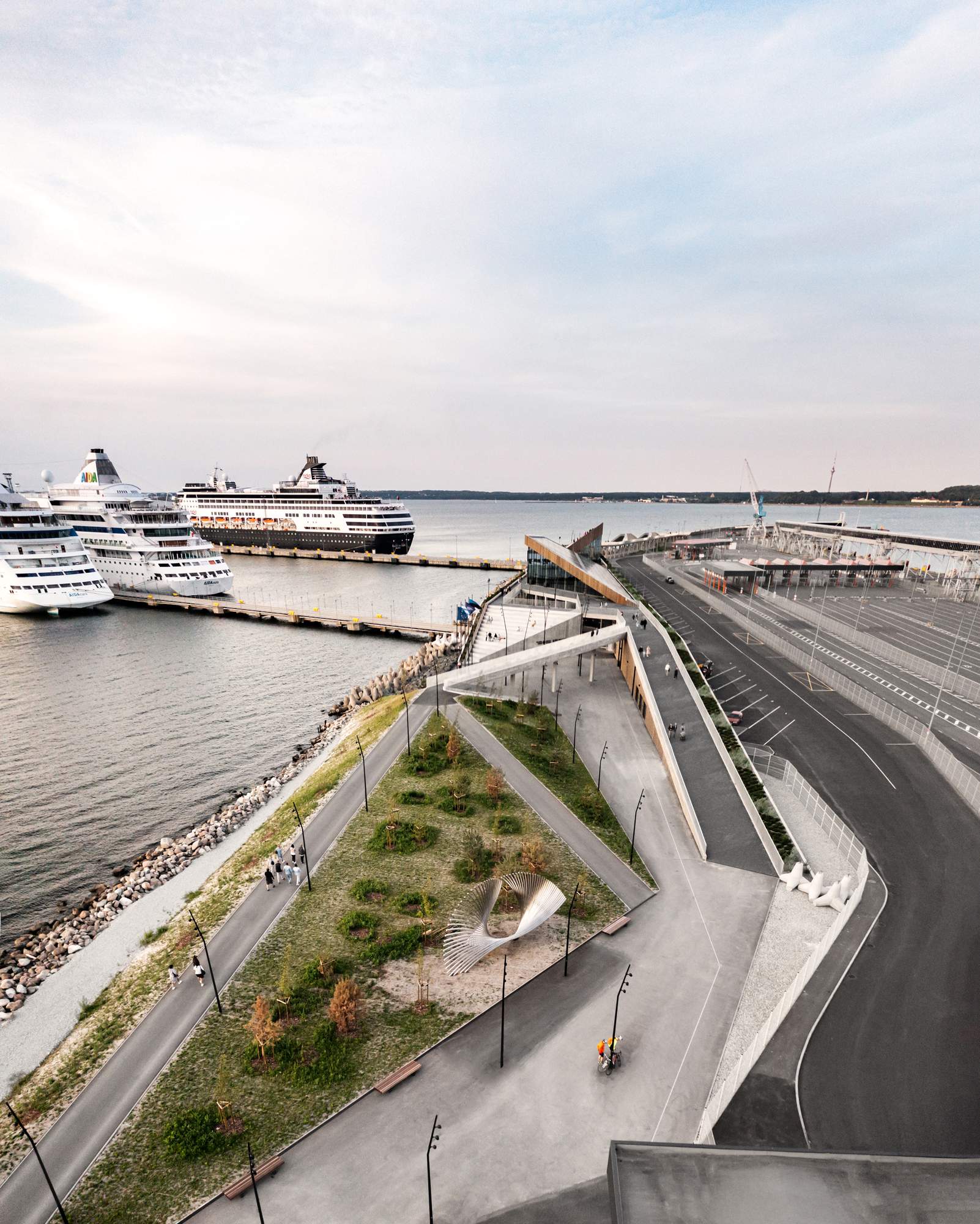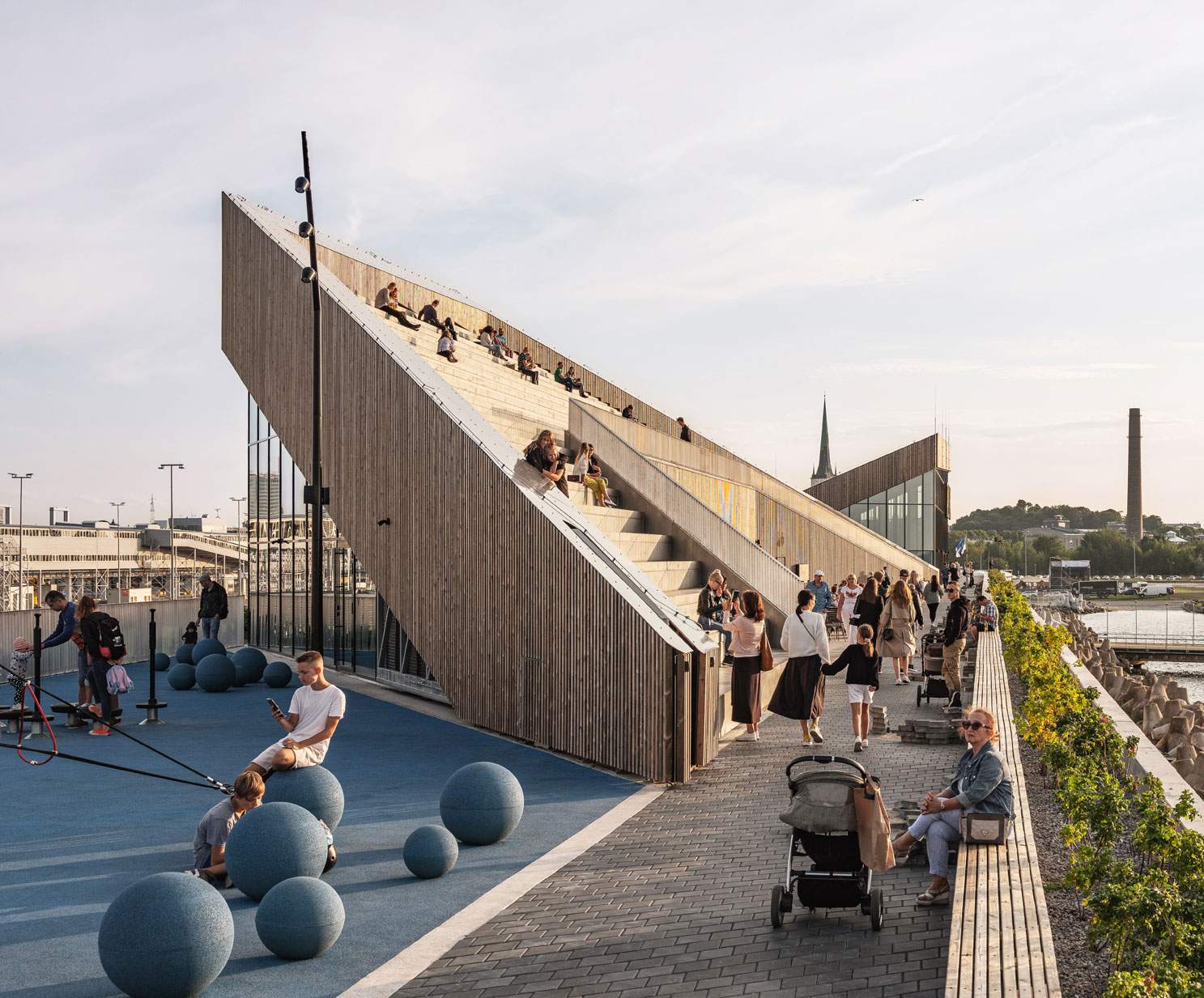 ---
9.
smartest garden
Vitra Garden
Germany
A good garden should flourish in all seasons and strike a balance between feeling cultivated and wild. These are the traits found in Piet Oudolf's garden made for Vitra, at its Weil am Rhein campus, and why we think it's a winning work of landscape design. "I want people to lose themselves in the garden instead of just passing through it," says Oudolf. "That's why I developed a system of small paths, without straight lines or a focal point at the end." The effect is a place where people naturally stop and smell the flowers – the true mark of any garden's success. 
vitra.com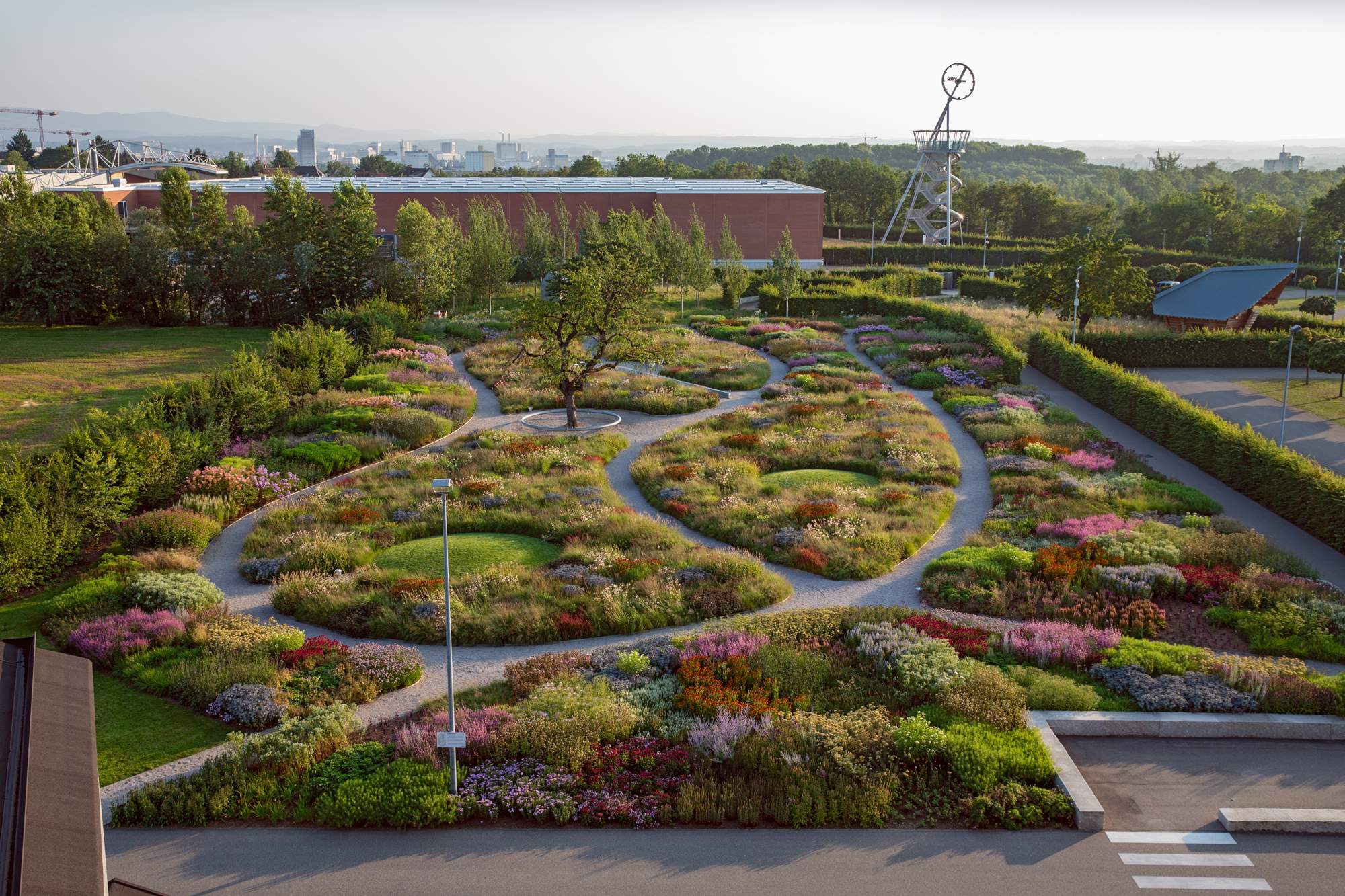 ---
10.
best reissue
657 Serving Cart by Cassina
Italy
The story goes that Danish architect and designer Bodil Kjaer used to throw lively dinner parties but found them challenging because her dining room wasn't close to the kitchen. Ever the problem solver, this inspired her to design the Serving Cart in 1963 and with Cassina's restoration of the solid wood multi-shelf trolley's production, it's enjoying a comeback.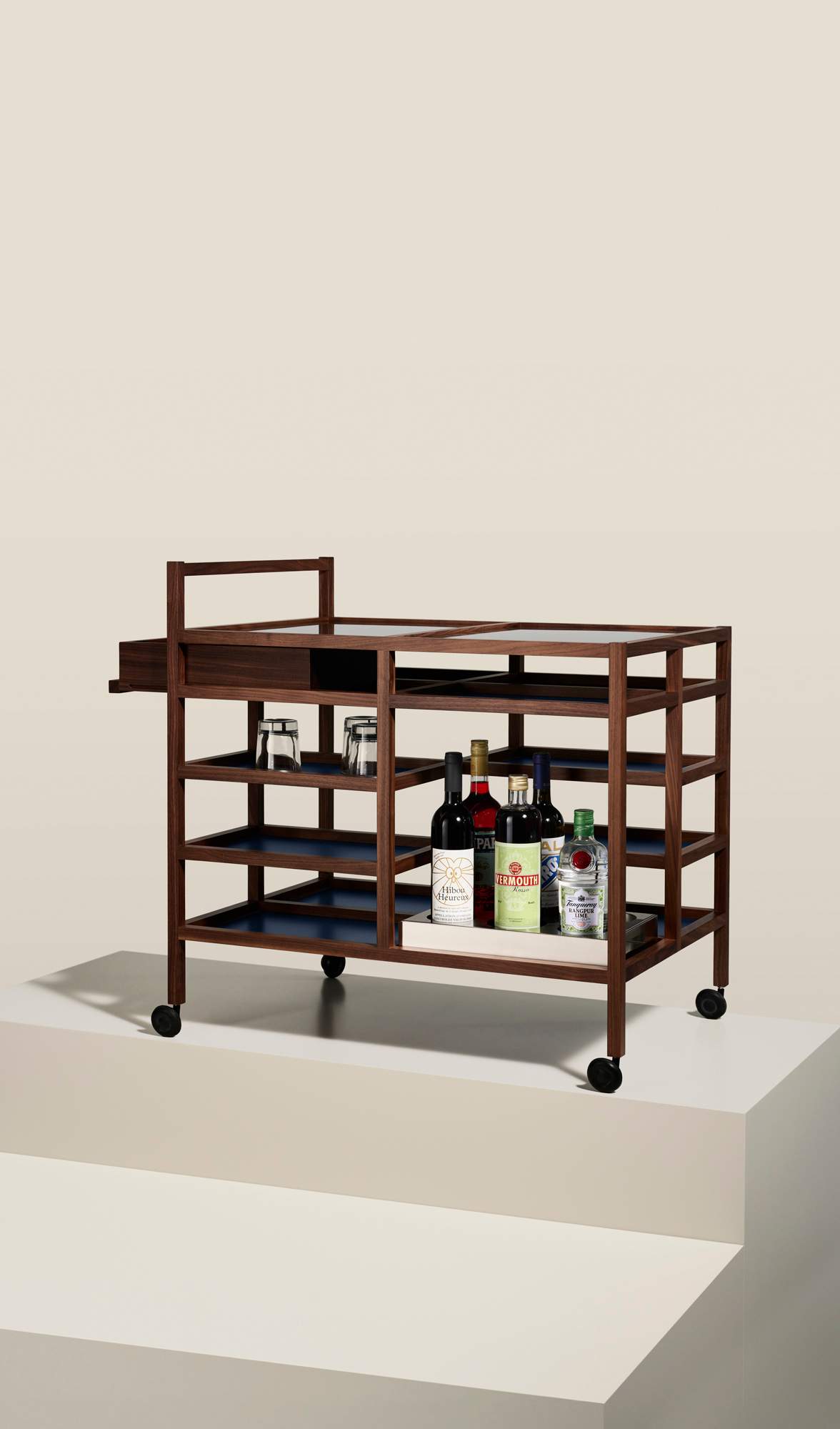 A good bar cart never goes out of style, which is why we're honouring this re-edition that introduces optional new compartments, containers and a bottle holder, and features a tough brushed stainless-steel top.
cassina.com
---
11.
best in print
Studio Mathias Clottu
UK
While you can't always judge a book by its cover, you are much more likely to pick it up if it has been beautifully designed. That's where Mathias Clottu comes in. London-based Clottu possesses the rare skill of elevating editorial design to high art. While he also excels at creating slick websites and visual identities for curators, editors and organisations, it's his editorial work that has really caught our eye.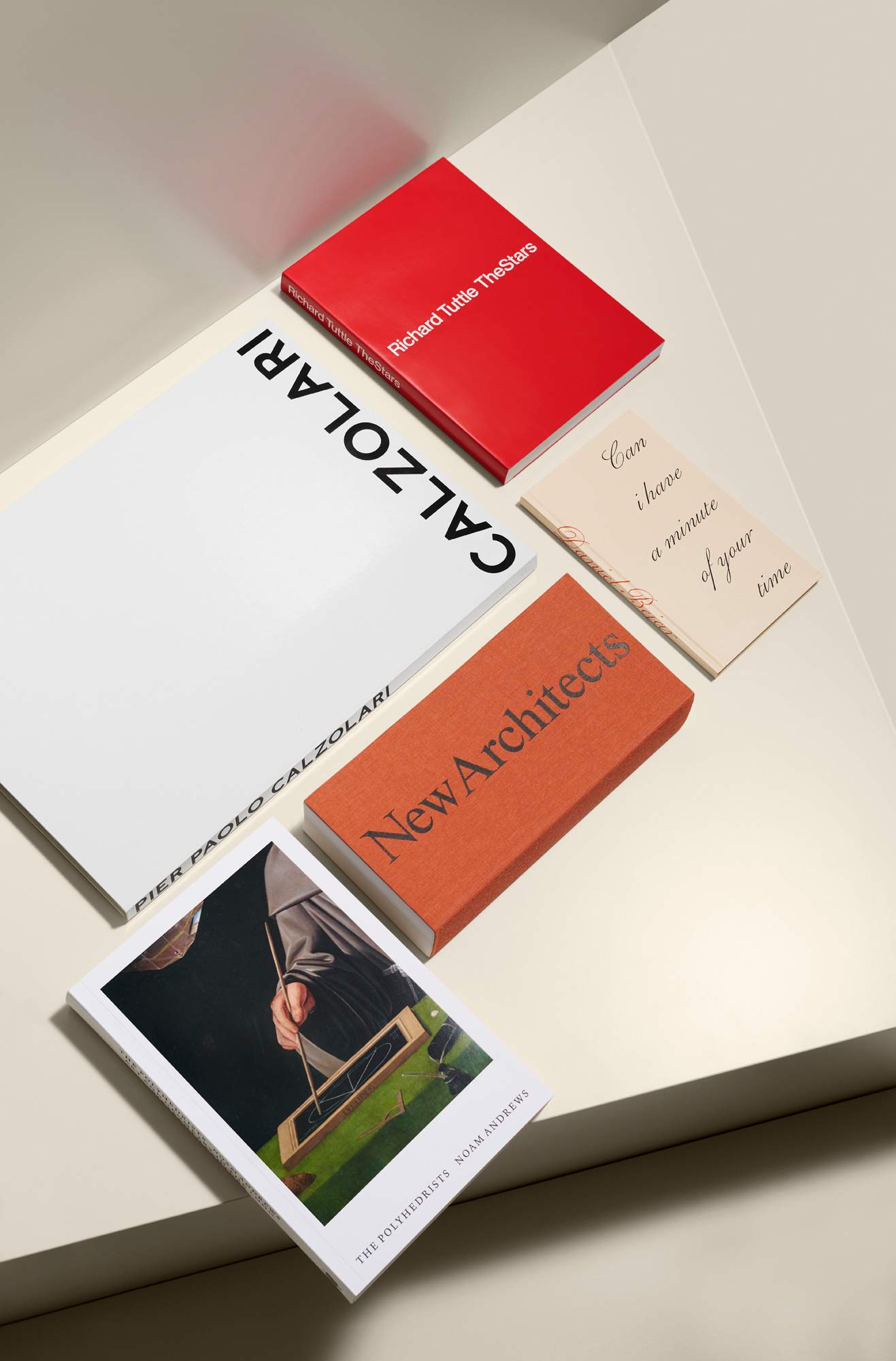 Born in Sainte-Croix, Clottu studied at Lausanne's illustrious Ecal university before working for UK designer John Morgan. In 2016 he launched Studio Mathias Clottu and has since worked on projects such as literary magazine The Fence and architecture textbooks for MIT Press. "The strength of being a small independent studio is that we're flexible and can work really closely with clients," says Clottu. "It's important because with editorial work the design can have a real impact on the content."
mathiasclottu.com
---
12.
best runaround
Meyers Manx
USA
The Meyers Marx looks like it could run on Californian sunshine. "It makes you smile and you don't know why," says CEO Freeman Thomas, who has helped to design some of the most characterful cars of the last 30 years, not least the Audi TT. He and a team of young designers are bringing the old Meyers Manx up to speed in a workshop in Newport Beach, close to where the first dune buggy was built.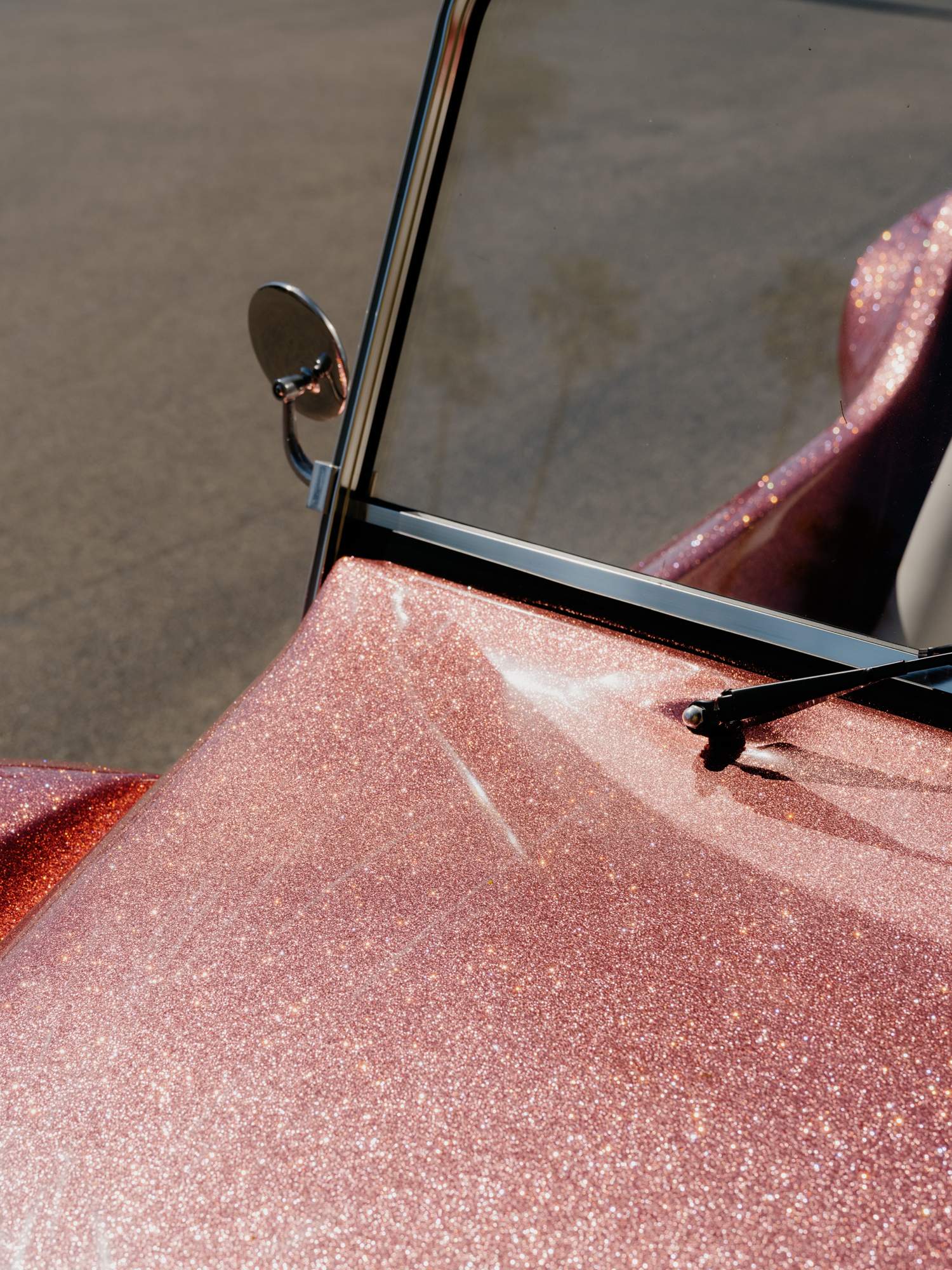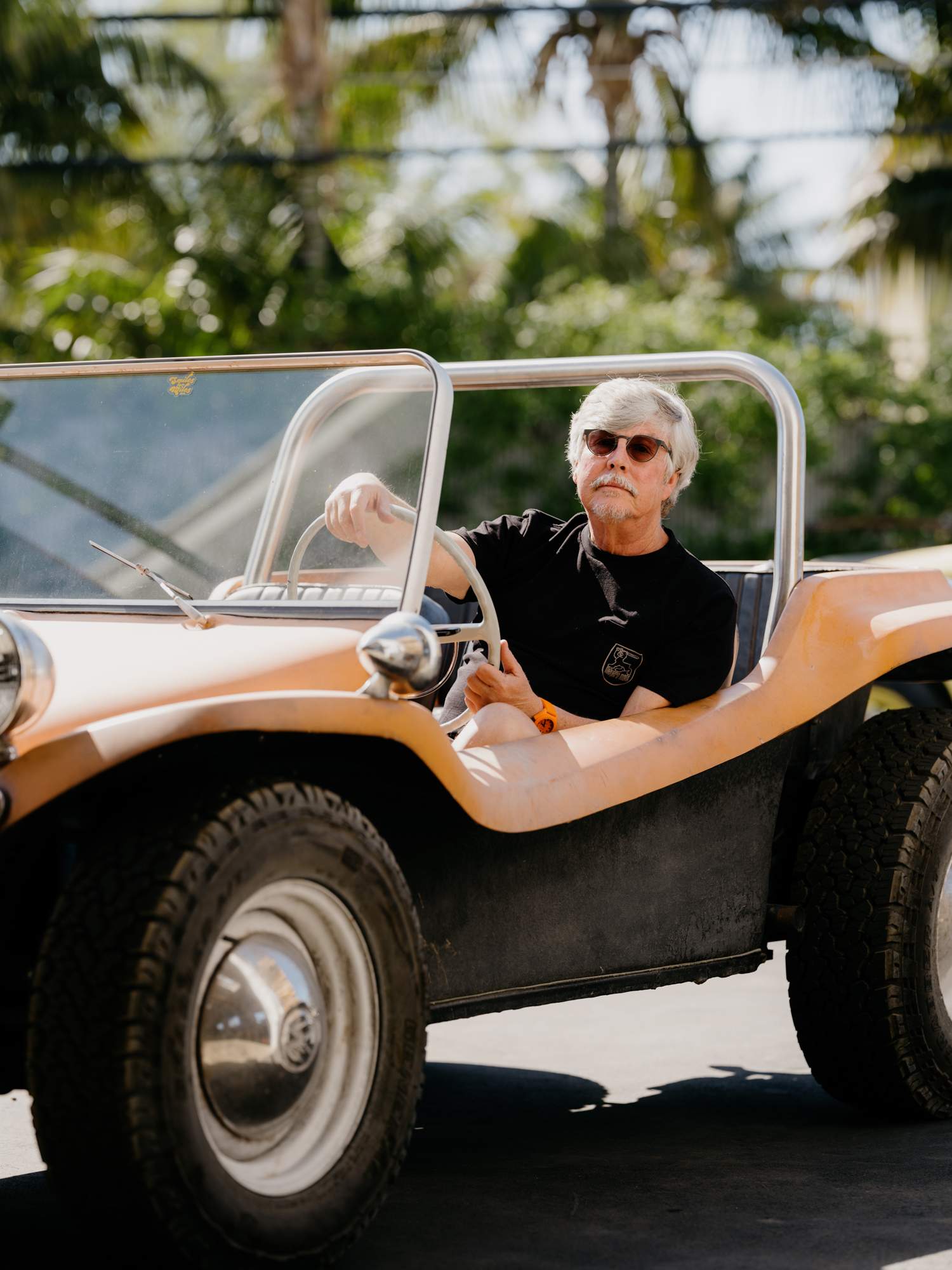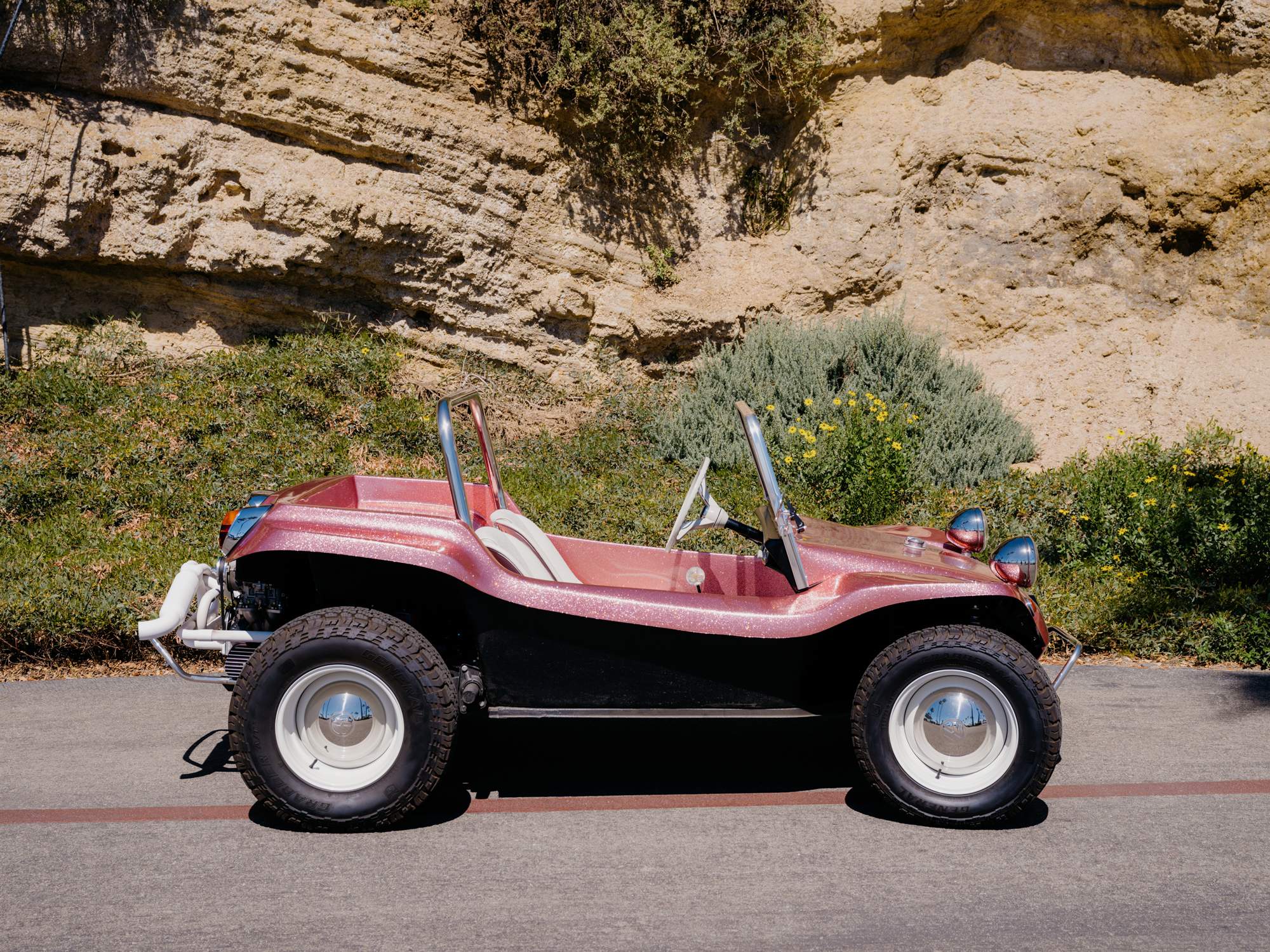 To make the original in 1964, designer Bruce Meyers shortened a Volkswagen Beetle chassis and attached a fibreglass body, which he'd learnt how to make from shaping surfboards and boat moulds. He sold them as handy kits for people to build at home. Thomas's team has taken 3D scans of the original body moulds, updated the suspension and engine, and smoothed out the design kinks that came with its DIY aesthetic.
Beyond those still produced and sold from Newport Beach, an electric-powered Manx is in the pipeline. Sign us up.
meyersmanx.com
---
13.
smartest student project
Solar Greenhouse
Spain
Projects found scattered about the campuses of design schools are often idealistic, seeking to respond to some of the world's most pressing issues. The Institute for Advanced Architecture of Catalonia is no exception. At its Valldaura Labs, a workspace housed in a 19th-century building, it runs a master's programme for 18 students – and it's their most recent project that we want to celebrate. Called Solar Greenhouse, it's a two-level wooden pavilion equipped with a solar-panelled roof for collecting energy and an intricate hydroponic system designed for growing produce as efficiently as possible. It cannily tackles a range of urban challenges – something that many professional designers struggle to do to similar effect.
"It's a self-sufficient building that makes small-scale urban farming easy," says Valldaura Labs director Vicente Guallart. "We want to replicate this prototype on city rooftops around the world." With food supply chains in urban environments almost always under pressure, here's hoping they do.
iaac.net
---
14.
best education building
Startup Lions Campus by Kéré Architecture
Kenya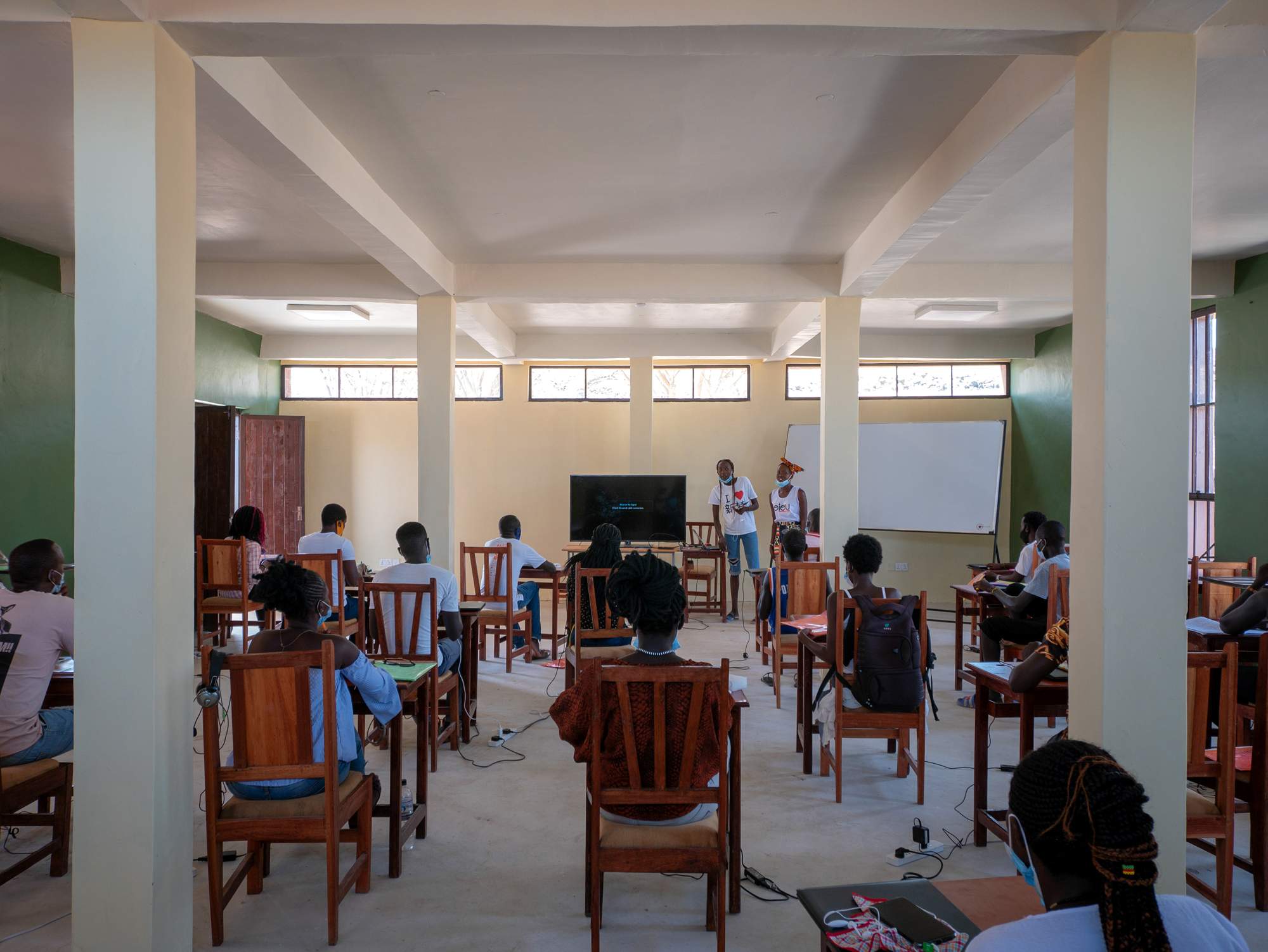 This campus for entrepreneurs was designed by Burkinabé-German firm Kéré Architecture, led by this year's Pritzker prize winner Francis Kéré and aimed to blend with the natural landscape. The three terracotta-coloured ventilation towers cool the campus by drawing hot air out of the site's lower levels, a technique borrowed from termites that burrow vents into their mound-shaped nests.
kerearchitecture.com
---
15.
best curator
Doryun Chong
Hong Kong
Asia's art landscape changed with the recent opening of M+, Hong Kong's museum of visual culture. But we're most excited about the fact that its permanent collection embraces architecture and design too. It's for this reason that we're celebrating chief curator Doryun Chong. By including chairs by the likes of Kenzo Tange and models of buildings by Woha Architects, Chong has brought designers into the world of museumgoers.
mplus.org.hk
---
16.
most in-demand design
Hyundai Casper
South Korea
While Hyundai's cute, ultra-compact SUV Casper is only available for the South Korean market for the moment, we're hoping that this award might push the company to consider exporting the concept beyond home shores.
We love it because the design is pure function. From the roof rack that comes as standard to the surprising amount of storage space engineered into a car of this size, this an urban runaround that's not too tiny to be taken on the open road for longer journeys. With an accessible price point, an economic engine and a sleek exterior finish, this design does it all. 
hyundai.com
---
17.
finest craftsmanship
Les Éditions de Tapis
France
For a living room to look, well, lived in it needs a rug. They bring warmth to the whitest of walls and texture to concrete floors. So we're rewarding the work of Dijon-based designer Thomas Coccimiglio who, under the brand name Les Éditions de Tapis, creates rugs featuring sunny natural colours and minimalist patterns.
All of Coccimiglio's pieces are hand-tufted by Nepalese and Indian artisans using traditional techniques, vegetable dyes and natural fibres, including silk, mohair and Himalayan highland wool. "A tapis is something that's always there," he says. "It needs to leave space not only for the room to breathe but for the mind to wander, too. One day you might see a flower; another day an animal or a kissing couple." 
leseditionsdetapis.com
---
18.
best business model
Nadén Arkitektur
Sweden
Sweden is known the world over for its woodcraft. But sometimes, in the rush to build bigger wooden projects, the attention to detail of fine carpentry can be left behind. Nadén Arkitektur doesn't have this problem. The firm, founded by architect Per Nadén, draws on the master woodworking skills of his carpenter brother Pontus to consider every detail of a building.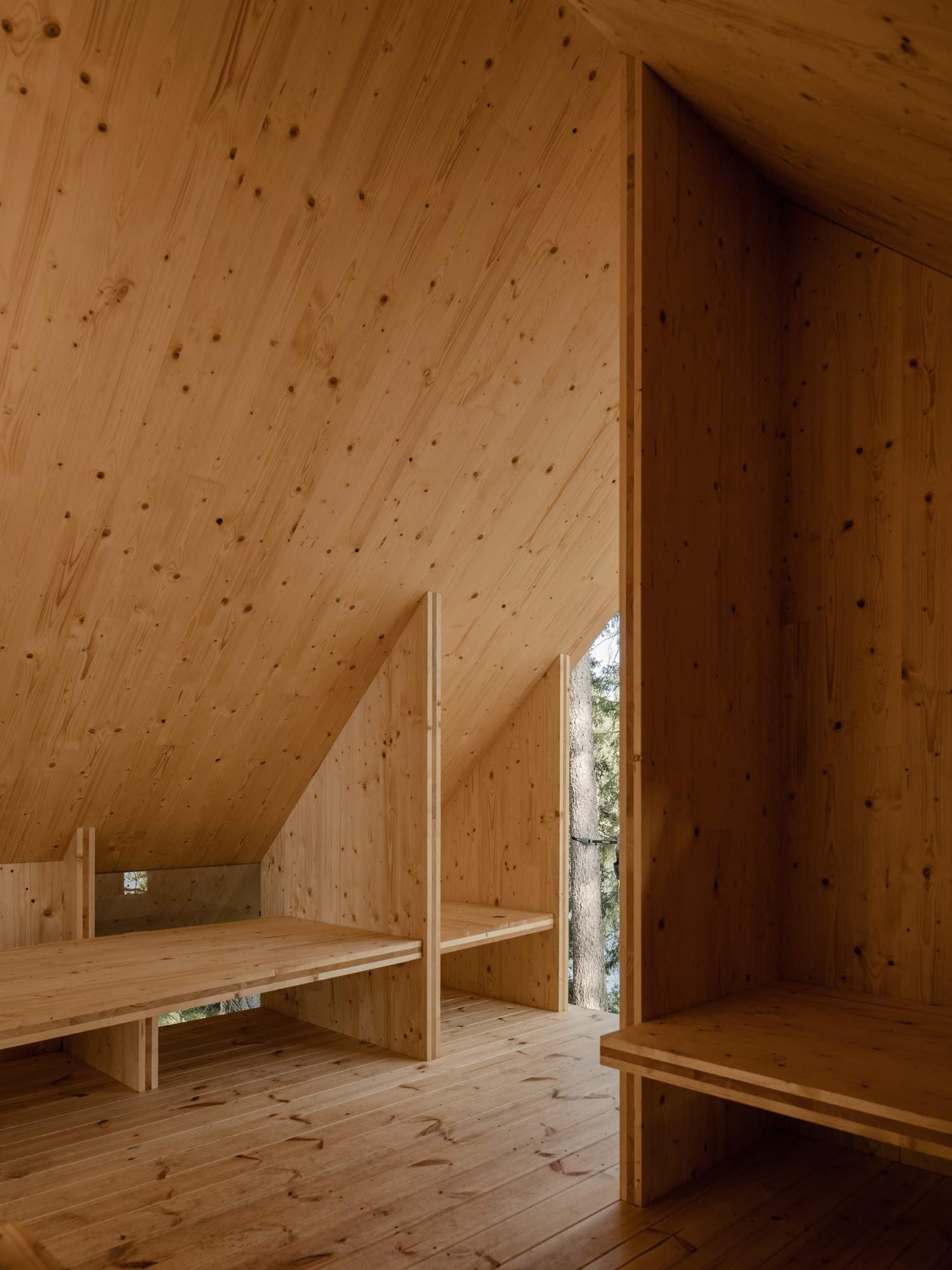 "We've become very adept at looking at the finest detailing and furnishing," says Per. "Working with my brother and learning from his carpentry knowledge has really made me think properly about scale." We present this award in the hope that it will inspire architects to consider every nook and cranny of a project, to truly maximise its value.
pernaden.se
---
19.
best diplomatic address
Residence of the Swiss ambassador
Mexico
From the street, the newly built Swiss ambassador's residence in Mexico City doesn't seem like an obvious place for a party. It looks like a bunker, with a windowless concrete façade. But the more you move through the site, though, the more it opens up and surprises you. "It is, above all, a working instrument for diplomatic events," says Ambassador Eric Mayoraz, the current occupier of this residence.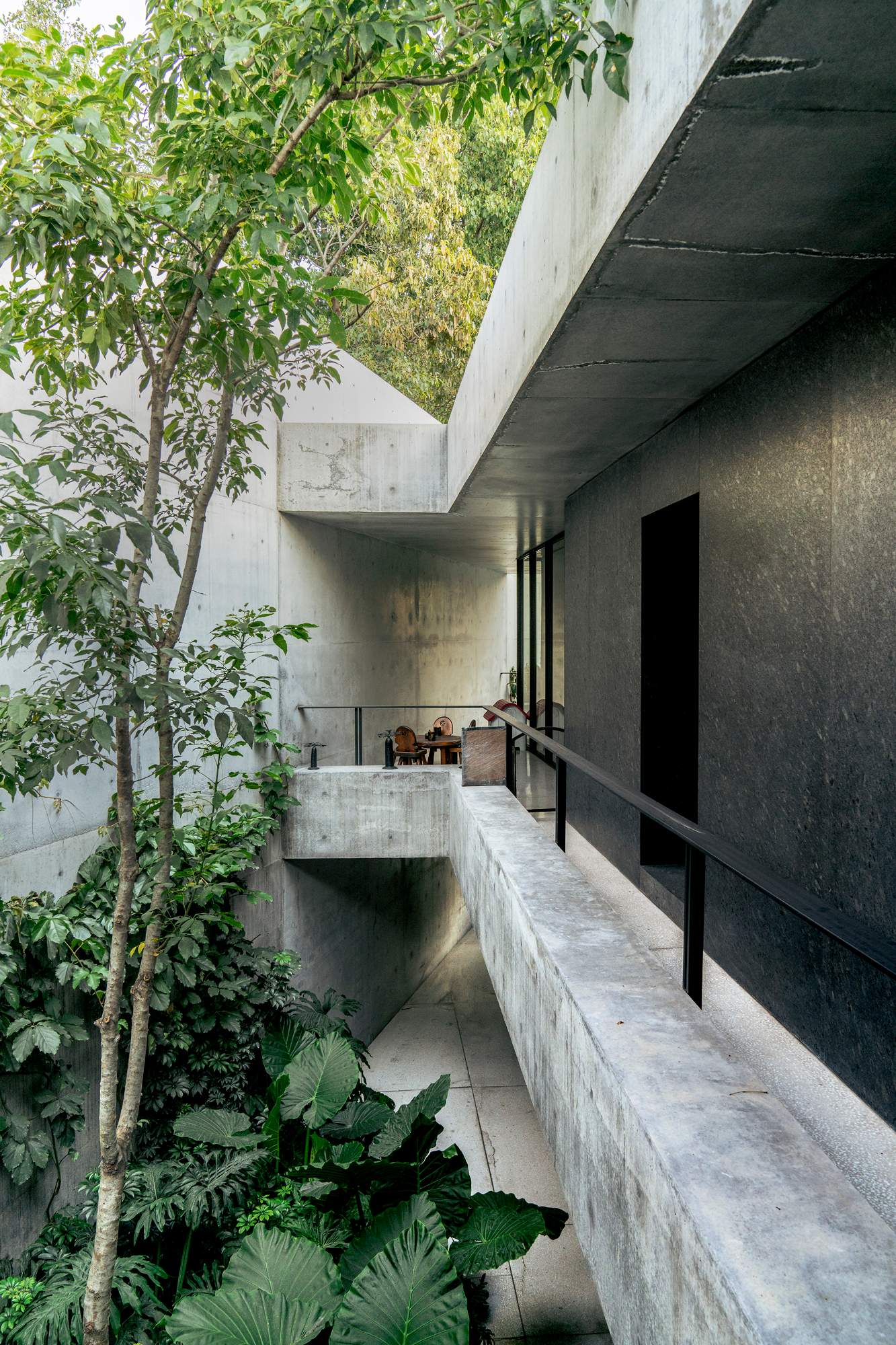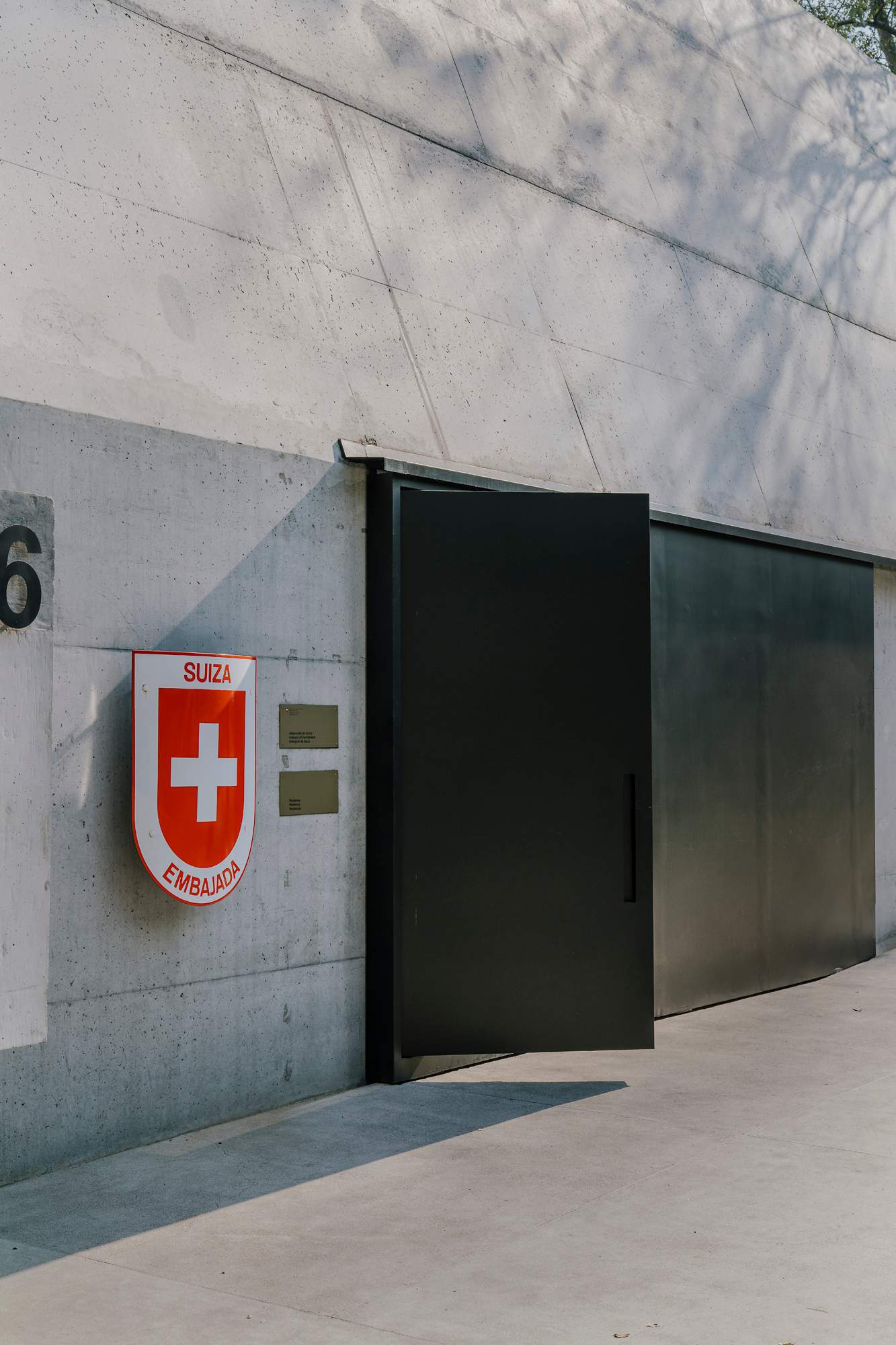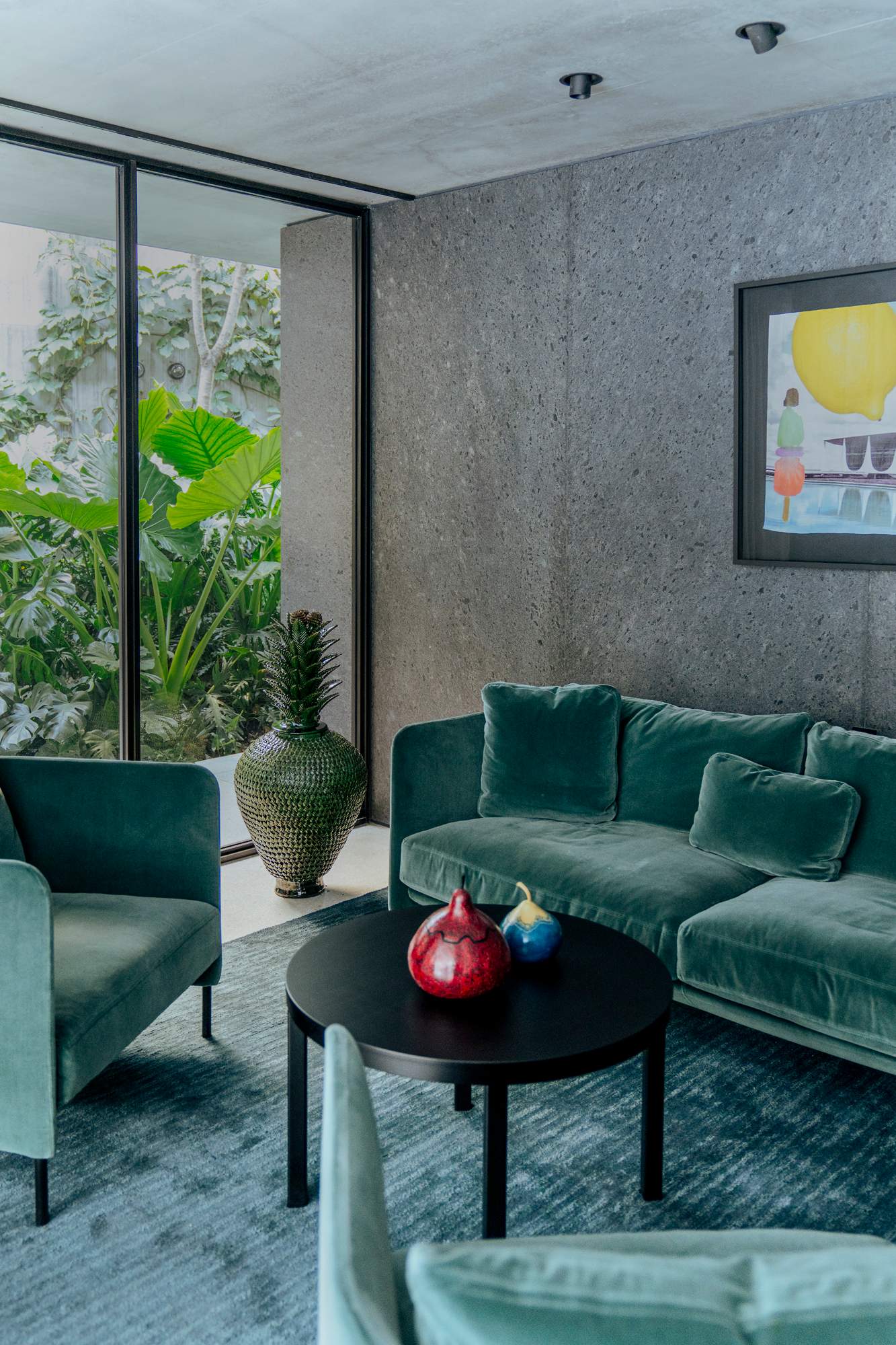 On balmy evenings the setting is filled with guests enjoying a space that feels like the best of two countries. For the architects – Mexico City-based Abel Blancas Morán, and Carlos Viladoms and Guillaume Henry of Geneva's fhv Architectes – Swiss aspects are conveyed by what Henry calls a "floorplan that is functional and expresses simplicity". Mexico, on the other hand, is signified by the lush and colourful flora integrated throughout the grounds. "The city's year-round climate influenced the design of the house," says Henry. "We blurred the boundary between the indoor and outdoor." For a building referencing two very different nations, the resulting design is a remarkable success. "It feels Swiss but, when you look outside, you know you are in Mexico," says Blancas Moran. 
fhvarchitects.ch; blancasmoran.com
---
20.
architect of the year
Dorte Mandrup
Denmark
The most famous buildings by Dorte Mandrup, monocle's Architect of the Year, are in places few would visit by chance. The Wadden Sea Centre is by a nature reserve on Denmark's west coast, while the Ilulissat Icefjord Centre sits next to a glacier in Greenland: both near Unesco-protected grounds.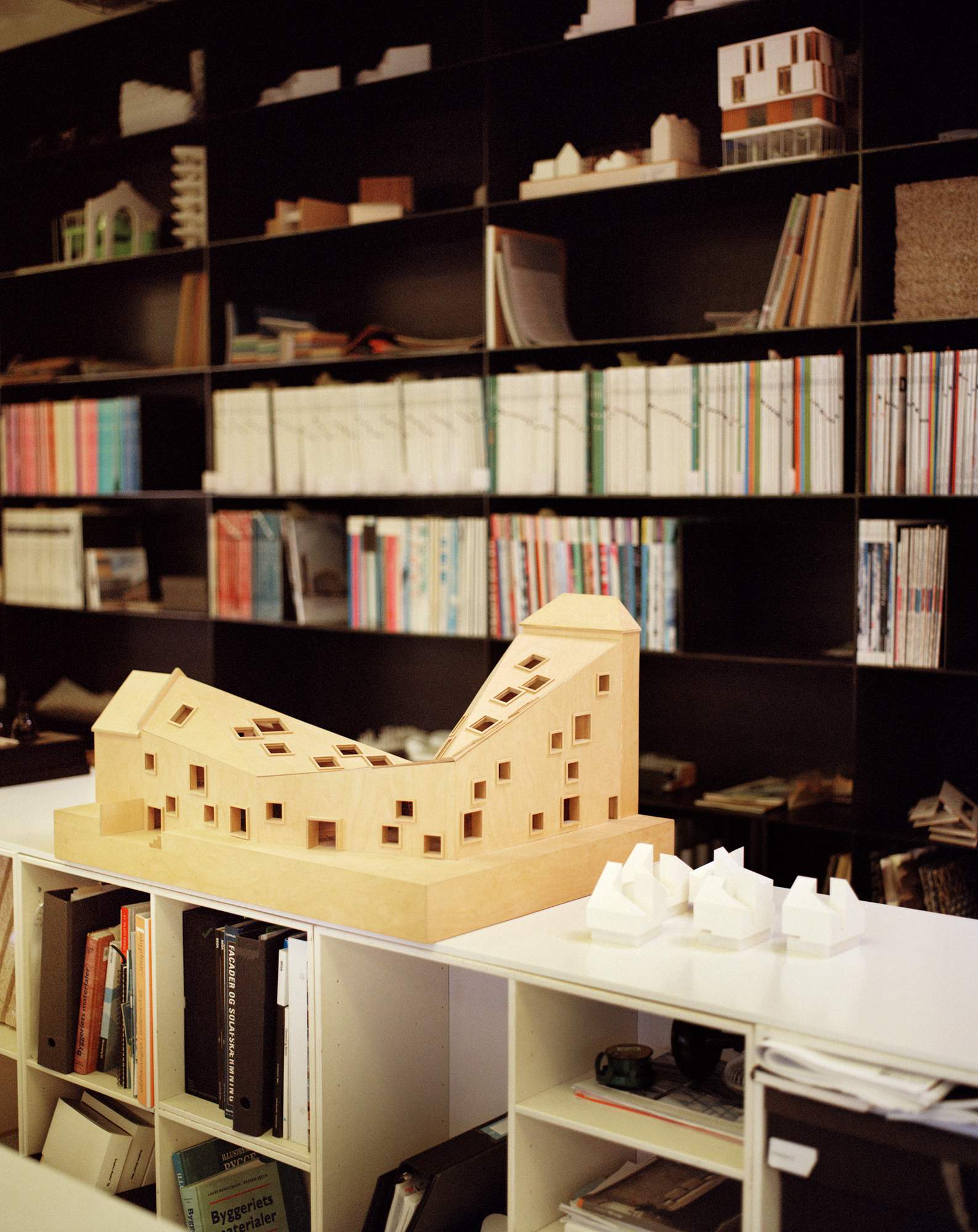 Why are your designs so well suited to remote, natural environments?
We always go to point zero. Instead of looking at other visitor centres, for example, we do a landscape analysis and try to understand the building history of the area. There is always a functional reason why things look like they do.
Will more prestigious projects for architects be outside large cities?
We've been invited to many competitions that focus on bringing out the qualities of the landscape and pointing out climate change and threatened biotopes. There's an interest in the biosphere and in trying to understand how everything is connected. In that sense, there is a move towards things happening outside cities.
What role can architecture play?
We can see a global social decline in the countryside. There's a need to bring in quality workplaces in a sustainable way. In Denmark the Wadden Sea Centre has meant something to this region that is regarded as the outskirts. Now people are travelling in from cities – and they don't just visit the centre but they stay at a bed and breakfast, go to restaurants, maybe discover something else. Architecture can bring about social change.
dortemandrup.dk
---
21.
most terrific transport initiative
SAS Royal Hotel Bus
Denmark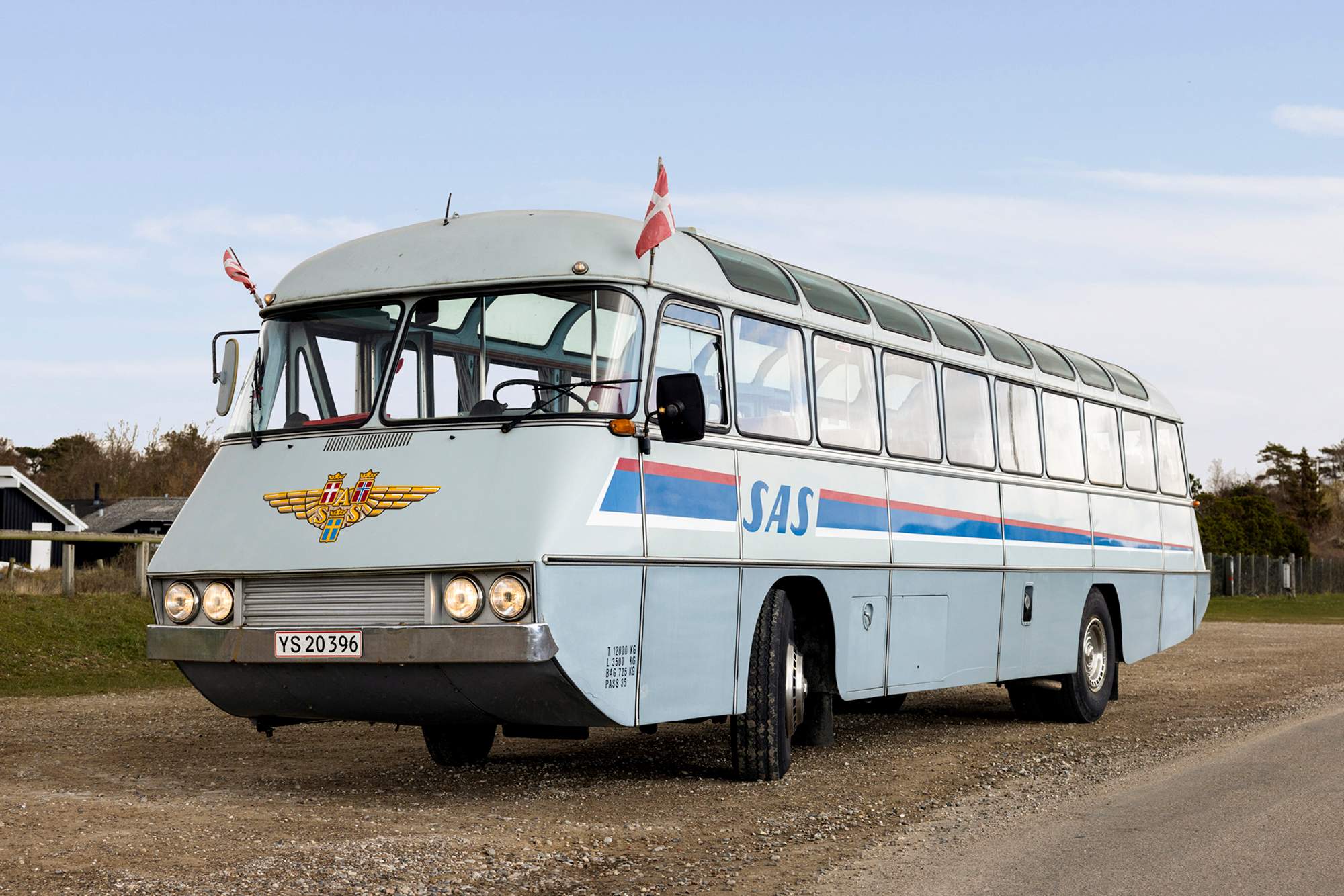 At monocle we always enjoy the revival of a classic piece of design – which is why we're keen to celebrate a new initiative from &Tradition. The Danish brand is using a decommissioned 1960s shuttle from the sas Royal Hotel as a modernist tour bus, offering trips during the 3 Days of Design festival in Copenhagen this coming June. Designed by late architect and designer Bent Severin, the bus is decked out in sas Airlines' colours and used to carry passengers from the hotel's bar to the airport. Soon it will take lucky design enthusiasts on guided tours, with stops at the city's most iconic modernist buildings. It's an idea we're certainly on board for. 
andtradition.com
---
22.
best carpenters
SPSS Design Studio
Portugal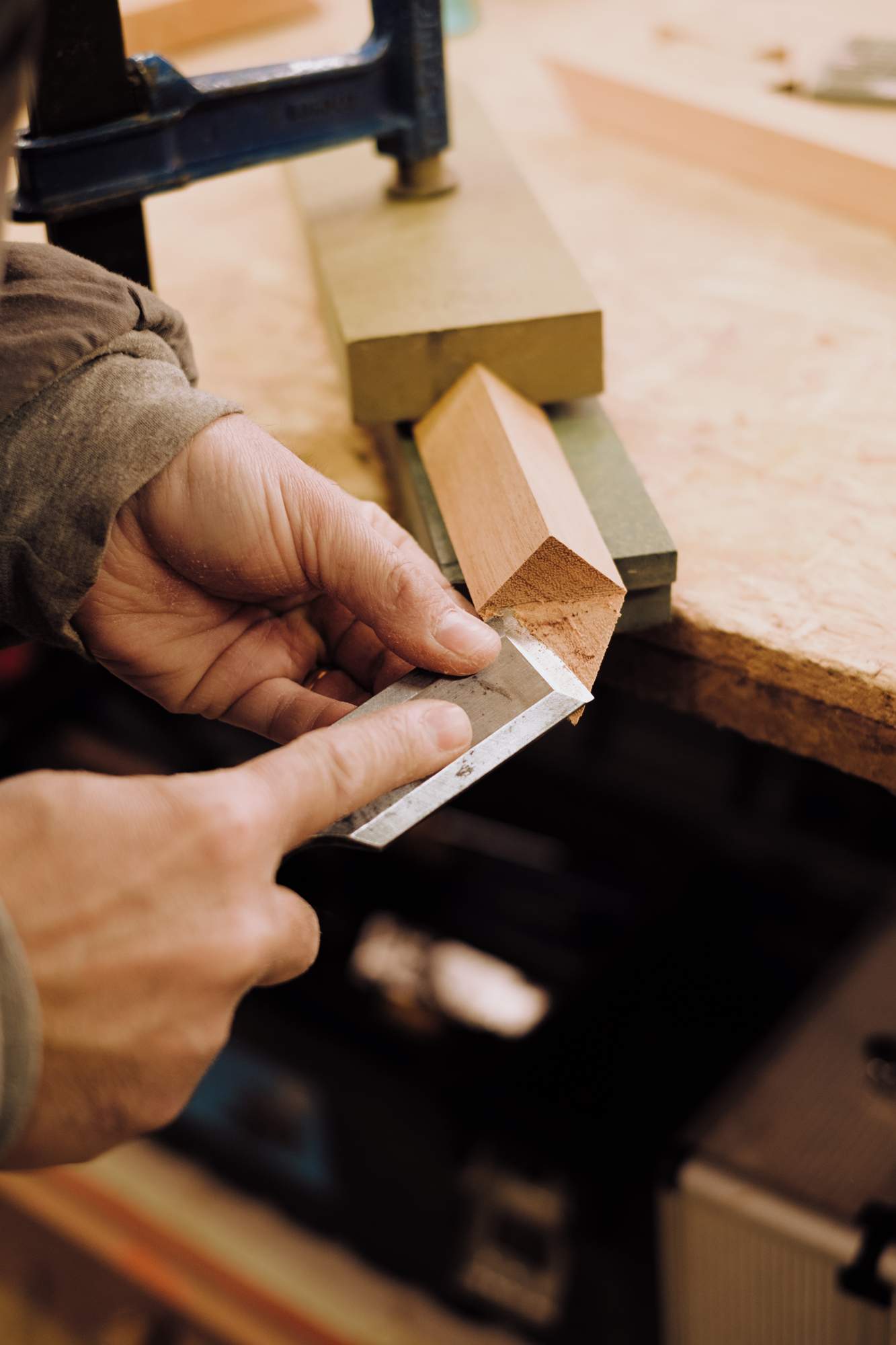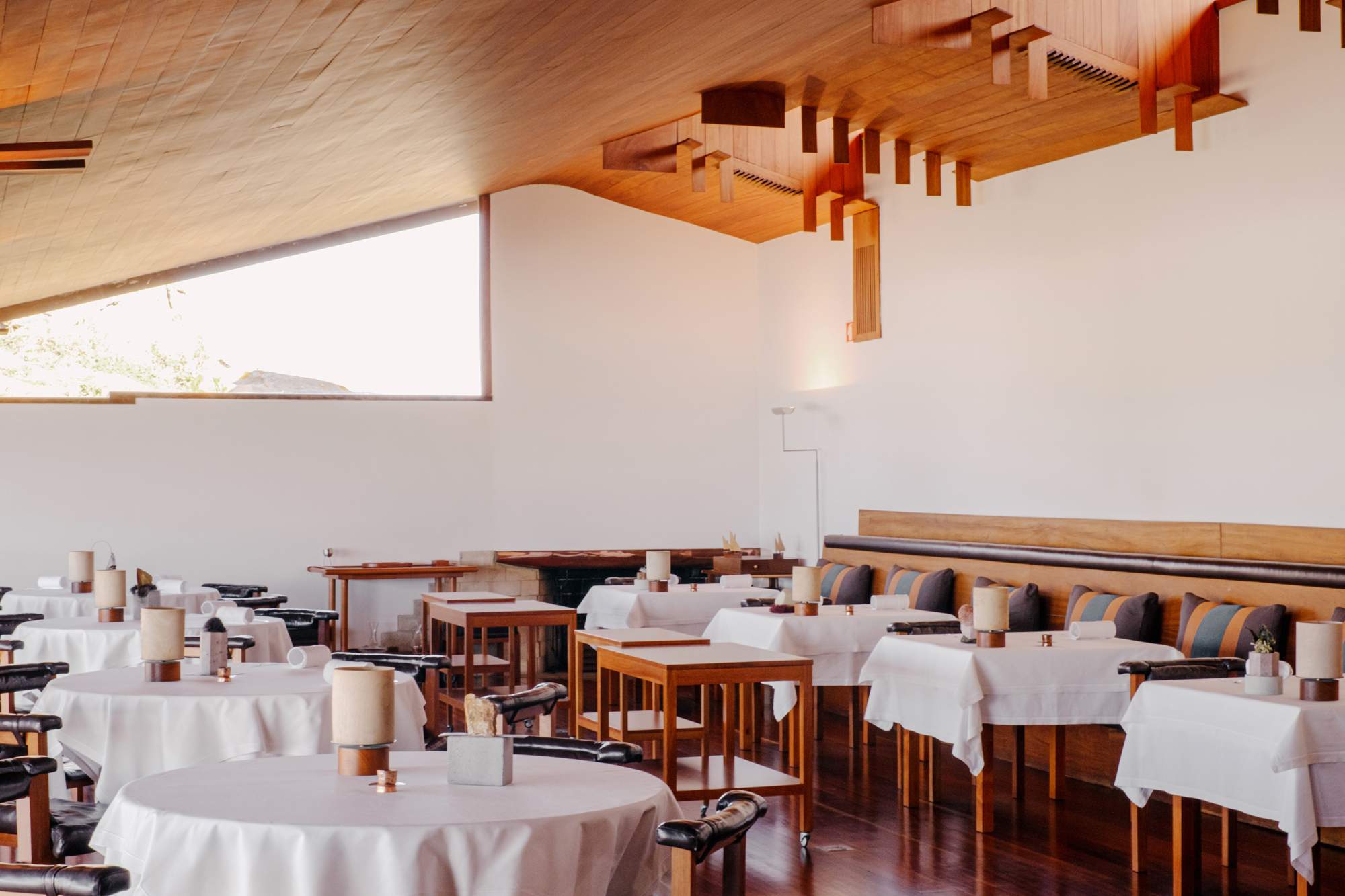 Fashioning bits of solid wood into beautiful shapes requires skill and a good eye. Porto-based carpenters spss Design Studio live up to the mark with their precision workmanship. Prominent architects, including Pritzker prize winner Álvaro Siza Vieira, regularly call on their services. "Translating an architect's sketches for interiors and furnishings into reality is often a collaborative process as they come and discuss ideas," says Pedro Simões who, with his sister Helena, represents the fifth generation of the family business. To enjoy the firm's best-known work, head to the Siza-designed Casa de Chá da Boa Nova, north of Porto. Here, the seaside restaurant of chef Rui Paula boasts stunning seating in exotic Afzelia hardwood.
spss.pt
---
23.
best community builder
Limbo Accra Builders
Ghana
Dominique Petit-Frère and Emil Grip are on a mission to develop better building practices in Africa. And they are making headway, earning their studio this award. Petit-Frère studied international relations in Sweden before moving to Ghana and establishing design studio Limbo Accra with Grip in 2018. "I wanted to apply my training to impact the built environment in west Africa," says Petit-Frère.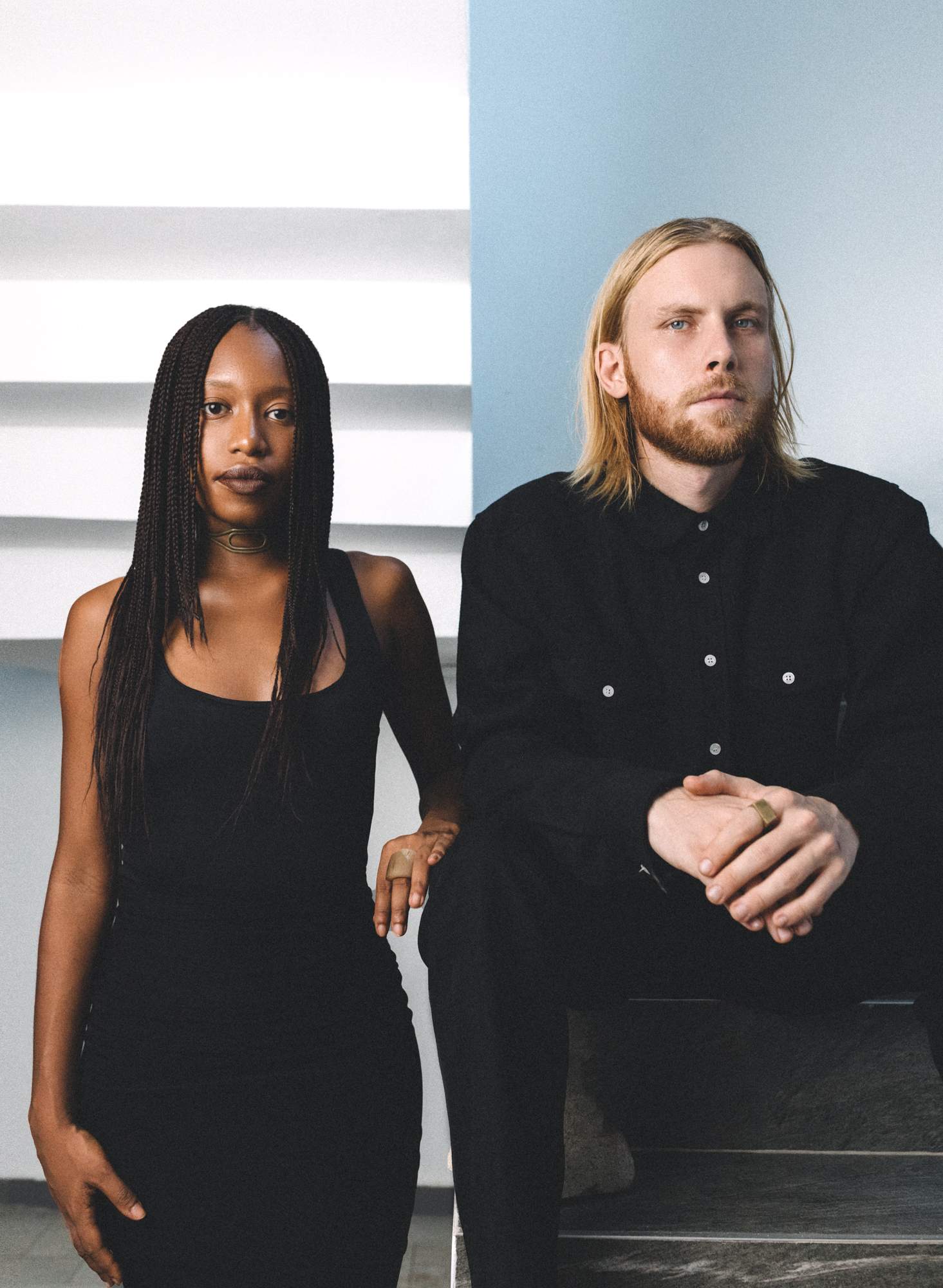 Their first project was an art installation in an abandoned building in Accra, which underlined the masses of incomplete developments across the continent. In 2021 they built on this by creating Ghana's first public skatepark and launched a competition for young designers. 
limboaccra.online
---
24.
most impressive installation
John Lobb 3 Courchevel 1850
France
It's common for brands to set up a temporary shop in a surprising location. It is less common for brands to build a beautiful stand-alone installation while doing so. Shoe-maker John Lobb erected a bespoke shelter on the French Alps ski resort of Courchevel for eight days in February this year, made with a timber frame that references the wooden lasts used to shape its famous shoes. This was then clad with white polycarbonate panels lined with cotton canvas (reflecting the surrounding snowy mountains). The structure was designed to be disassembled and rebuilt in other Alpine locations. "The idea was for it to be reusable, itinerant and long-lasting," says Pierre-Alexis Corson, John Lobb's director of communications. "We wanted it to reflect our sustainable dna."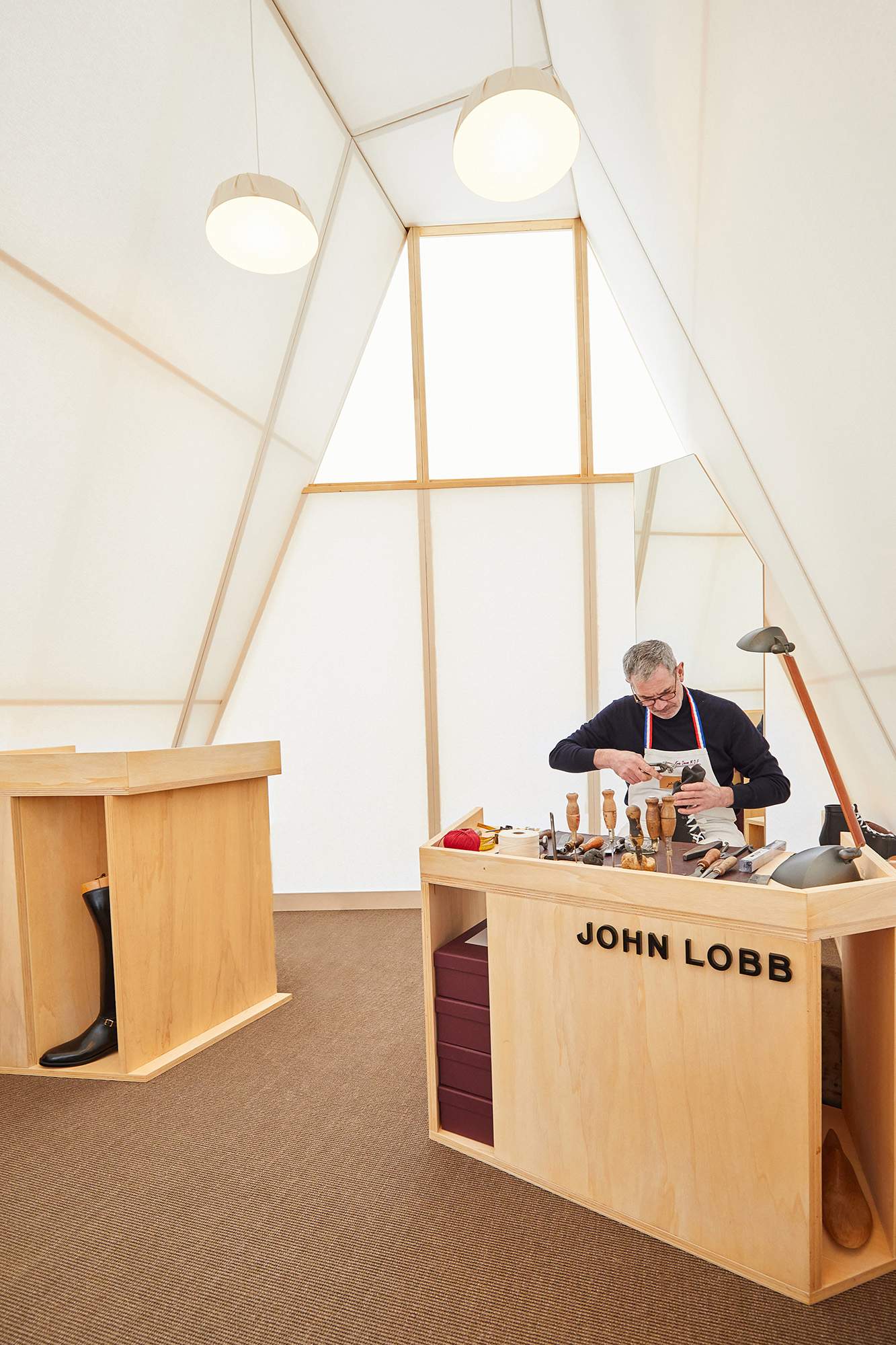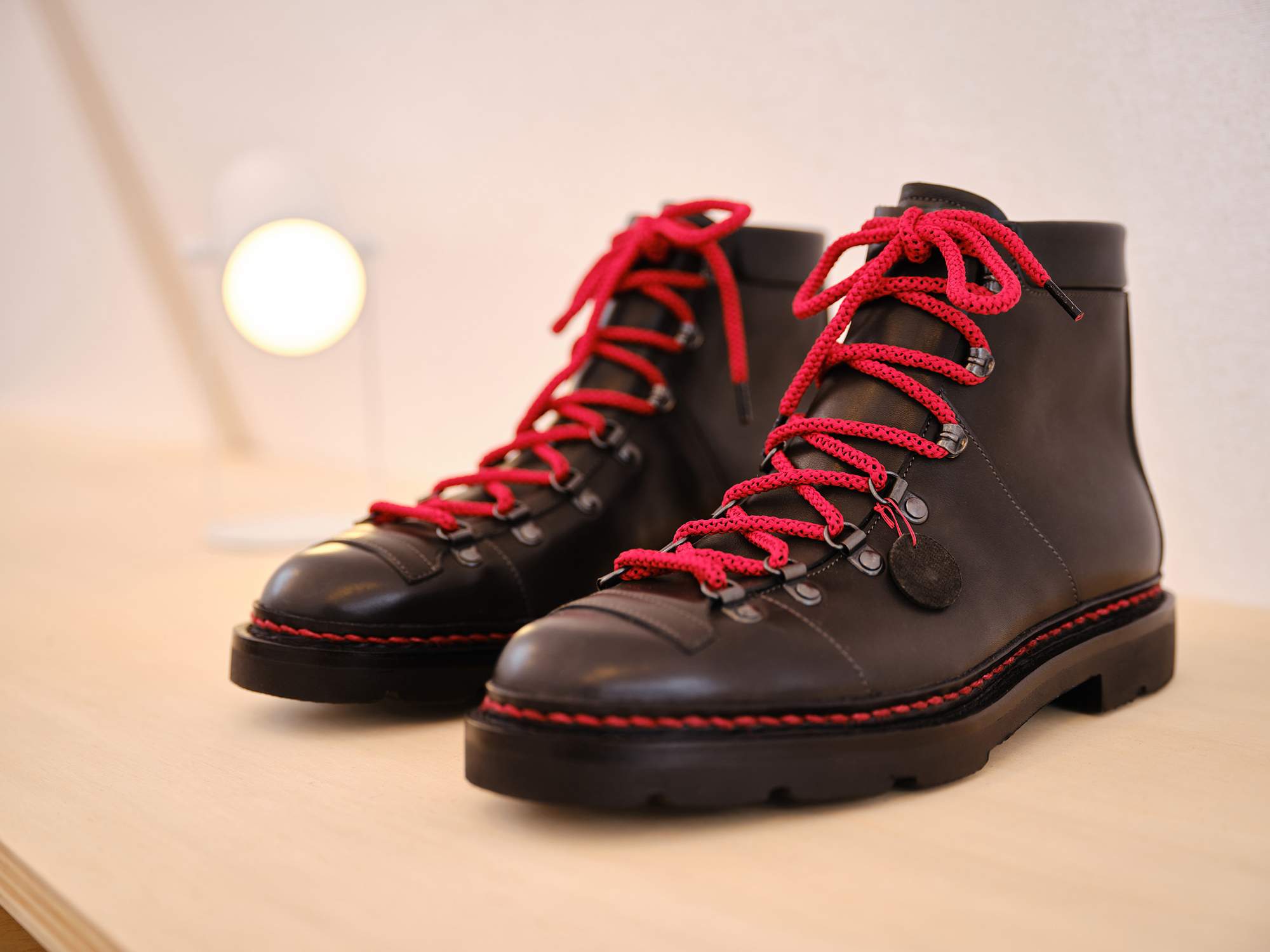 The project is a reminder that short-term installations can still capture a brand's long-term ideals. The outcome, with the longevity of the installation aside, is a beautiful piece of architecture; reason enough for it to collect this award.
johnlobb.com
---
25.
best social project
Anne Street Garden Villas by AOG Architects
Australia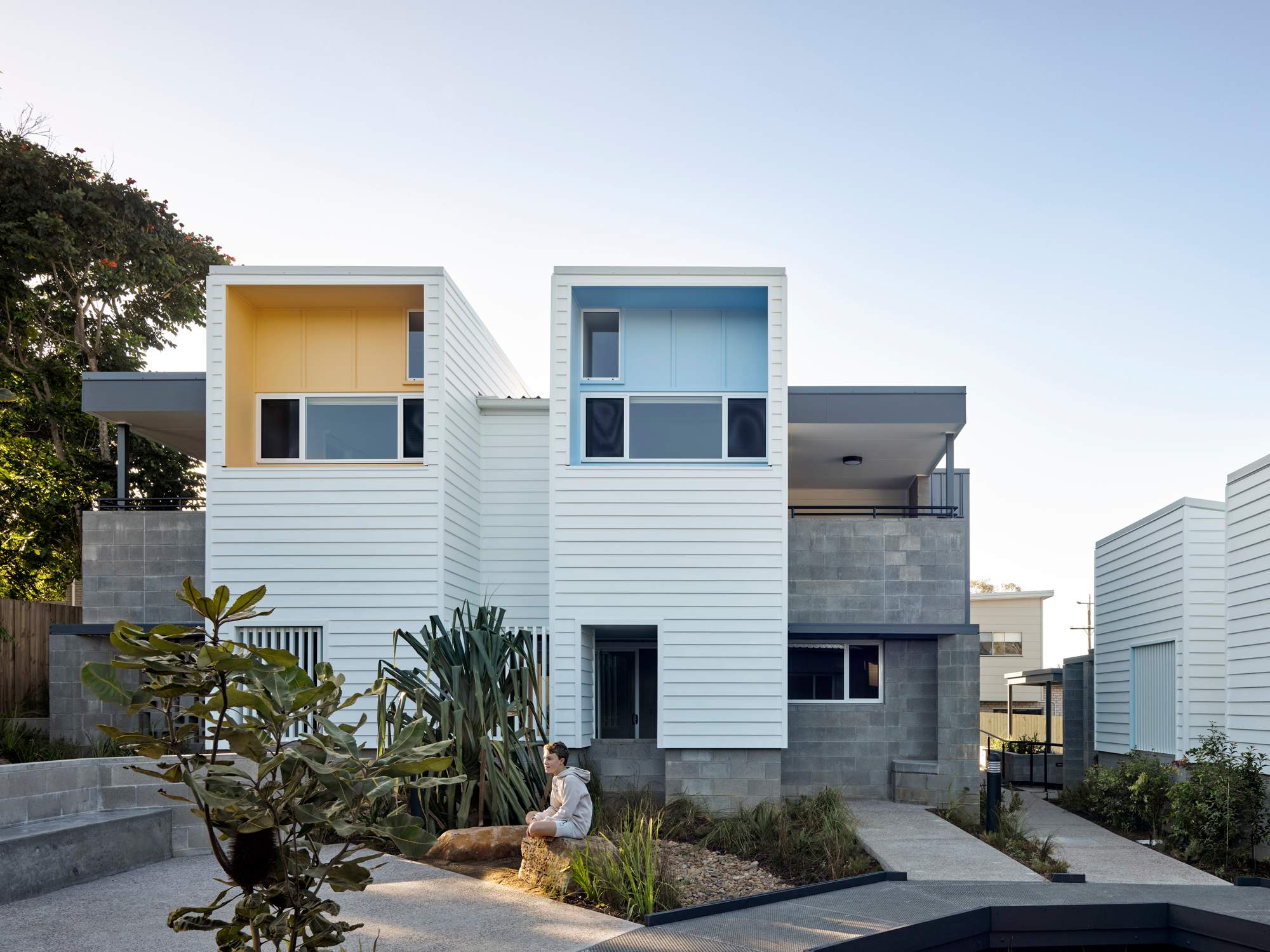 Public housing developments tend to comprise drab towers, large, desolate lawns or car parks and little imagination in their design. According to research led by Australian architect Anna O'Gorman, residents who live in these structures often lack a strong attachment to, and pride in, their homes. These feelings were addressed by O'Gorman and her practice aog Architects with their project at Anne Street Garden Villas on Australia's Gold Coast: monocle's pick for Best Social Project.
Here, seven social-housing dwellings enjoy independent identities so that tenants can feel a sense of personal ownership. An example of this is seen through a unique colour delineation scheme applied to the residences. "We employed these small design moves that could have a big impact," says O'Gorman.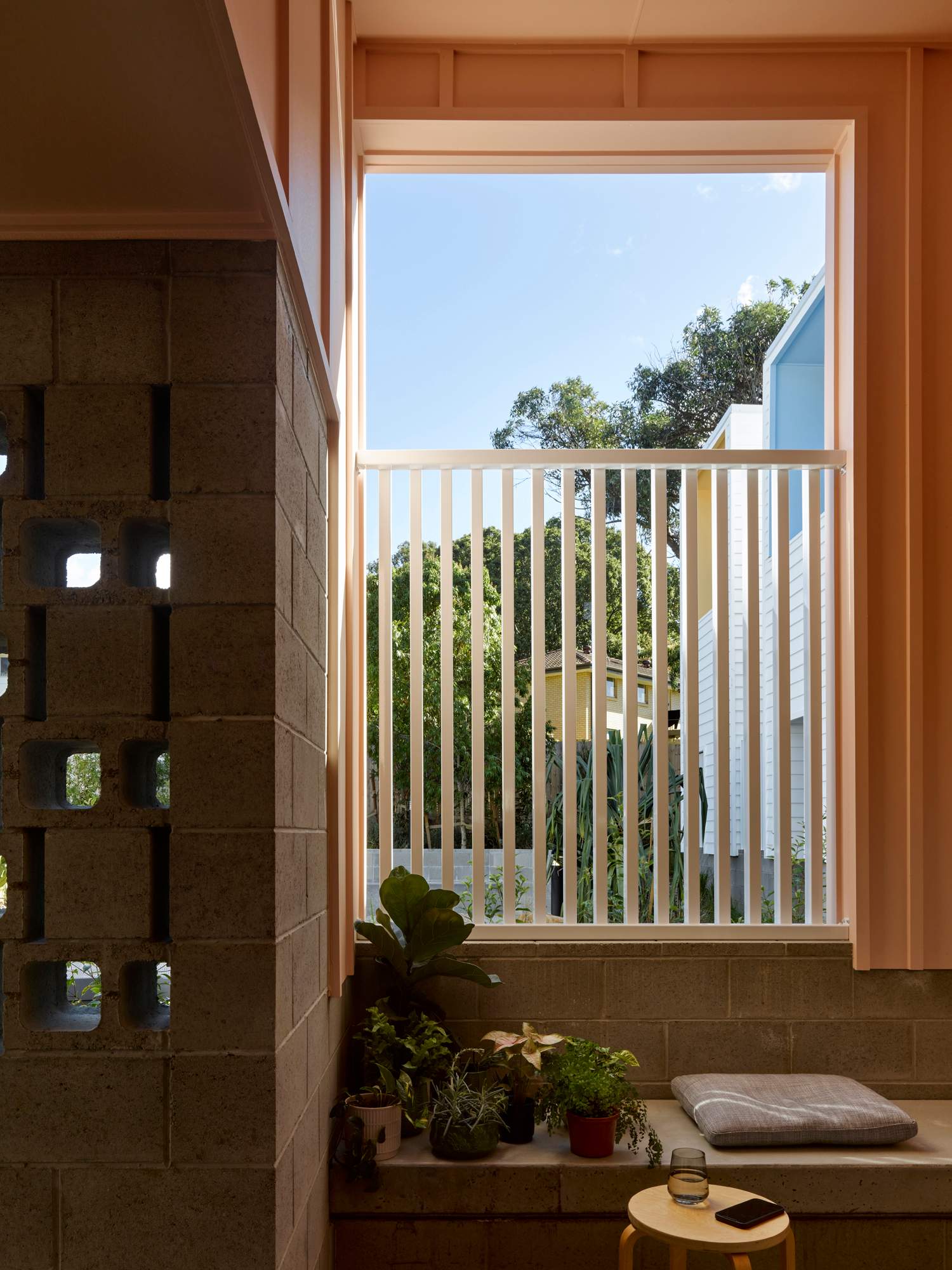 Commissioned by the Queensland state government as a demonstration project for other public initiatives, O'Gorman's work is already proving to be a great recipe for success.
annaogorman.com
photographers: Luigi Fiano, Victor Garrido, Yoshitsugu Fuminari, Felix Bruggemann, Matthew Scott, Jake Naughton, Felix Odell, Jan Søndergaard, Matilde Viegas, Kohei Take, Carlos Idun-Tawiah, Salva Lopez, Benjamin McMahon, Alana Paterson, Albano Garcia, Nathalie Mohadjer, Leonardo Magrelli, Elisabetta Claudio, Stephanie Füssenich, Juho Kuva, Leo Fabrizio, Jan Søndergaard, Andrea Pugiotto, Carlos Idun-Tawiah, Sam Hartnett, Antoine Mercusot,  Ketsiree Wongwan/art4d. Images: Tõnu Tunnel, Andrea Pugiotto. Frederick Jones, Julien Regnier
still life: Philippe Fragniere