Material world / Global
Monocle Design Awards: part two
From the smartest greenhouses to the prettiest glassware, the Monocle Design Awards celebrate the most pleasing projects that bring our homes and cities to life.
26.
best new brand
Koyori
Japan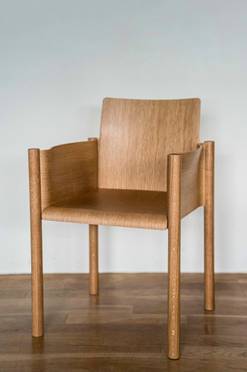 monocle's pick for best new brand is Koyori, a Tokyo-based furniture firm that has paired up leading European designers with makers in Japan. "Our country has a brilliant woodworking tradition but our manufacturers have little global presence," says founder Munetoshi Koda.
For its first collection, Koda introduced two of Japan's best wood manufacturers to French designers Ronan and Erwan Bouroullec, and Danish-Italian firm Gamfratesi. The results, which will be launched this year at the Milan Triennale, are five chairs sculpturally shaped from plywood and solid timber; a fine example of how much is gained when creativity can cross continents. 
koyori-jp.com
---
27.
design classic of the year
Trípode by Santa & Cole
Spain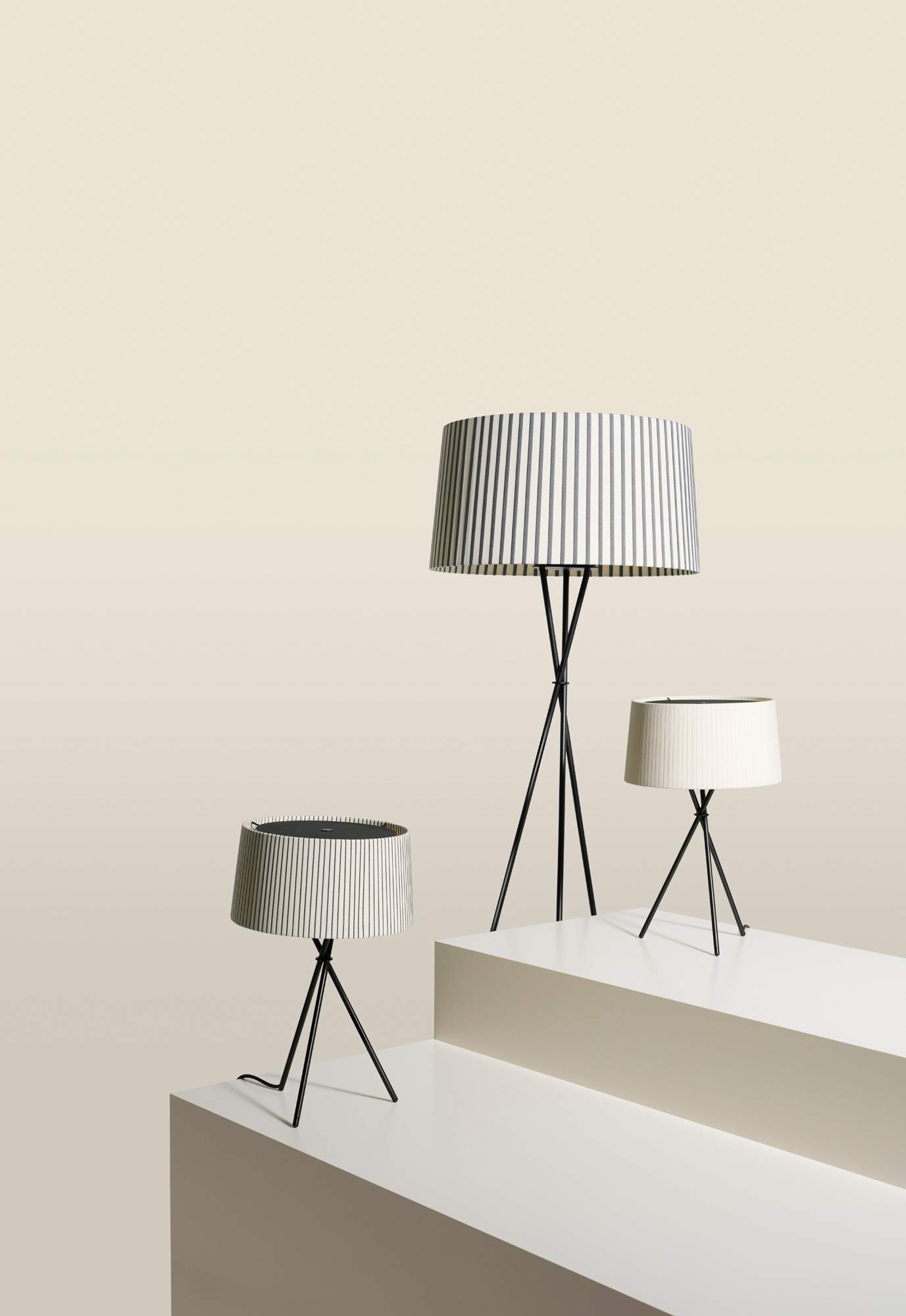 Between making plans and managing expectations, birthday celebrations are notoriously hard to execute. But Spanish brand Santa & Cole's Trípode 25th anniversary lamp gets it right. A creation of the Santa & Cole team in 1997, the three-legged support provides a sleek, minimalist appeal, offset by the warm tactility of the hand-ribboned shade that sits atop the tripod. Available in three different sizes, this anniversary edition adds to the original with subtle new striped lamp shades. We like it because it's an unpretentious homage to a classic, proving that the best celebrations are simple and meaningful.
santacole.com
---
28.
best art direction
'Die Zeit'
Germany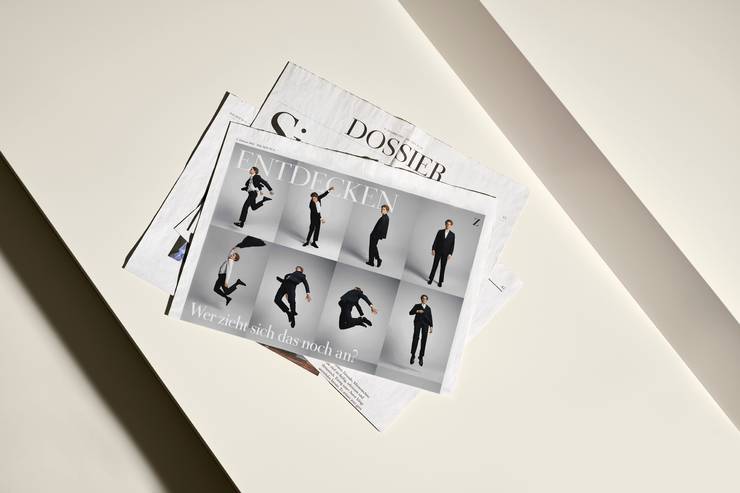 We know that good design is key to the survival of print journalism. Our pick for industry leader is German broadsheet Die Zeit. At the helm are art directors Malin Schulz and Haika Hinze, who work with photography director Amélie Schneider. "Our design has an attitude," says Hinze. "It is an art, full of elegance and wit. Good editorial design is good journalism."
zeit.de
---
29.
best design archive
Fundación Ida
Argentina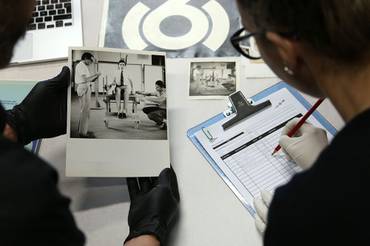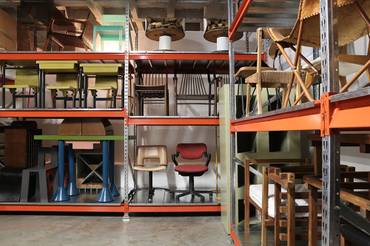 With more than a million pieces of Argentinian design, from chairs to architectural blueprints, the Fundación Ida is hugely impressive. In a nation with a poor history of record-keeping, the team behind this institution have persevered in preserving its design heritage. "In lots of Latin American countries, collections and archives were never kept track of," says Wustavo Quiroga, Fundación Ida's president. "So we've had to revise 100 years of design history, from industrial and product to graphic design." The foundation's records include sketches belonging to renowned architect Juan Kurchan, textiles by fashion designer Dalila Puzzovio and album art by graphic designer Alejandro Ros. Spanning disciplines and media, the archive is a testament to the breadth of the country's varied design history. 
fundacionida.org
---
30.
best in construction
Summary Gomos building system
Portugal
Thanks to its Gomos building system (read: housing module), Portuguese design studio Summary has become a world leader in prefabricated construction. Made from modified versions of a standard concrete sewer pipe (fitted with insulation, windows and electrics prior to being installed on site) the units can be quickly erected in almost any location, making them perfect for communities that are facing housing shortages. We're awarding the concept not just for its innovative low-cost nature but also for the beauty of the outcome. Summary always plays a part in installation, carefully considering volume, proportion and light in its placement of modules. Just look up its recently finished woodland cabins in Portugal's Alvarenga for a perfect proof of concept. 
summary.pt
---
31.
best patio pick
Tropique Collection by Gubi
Denmark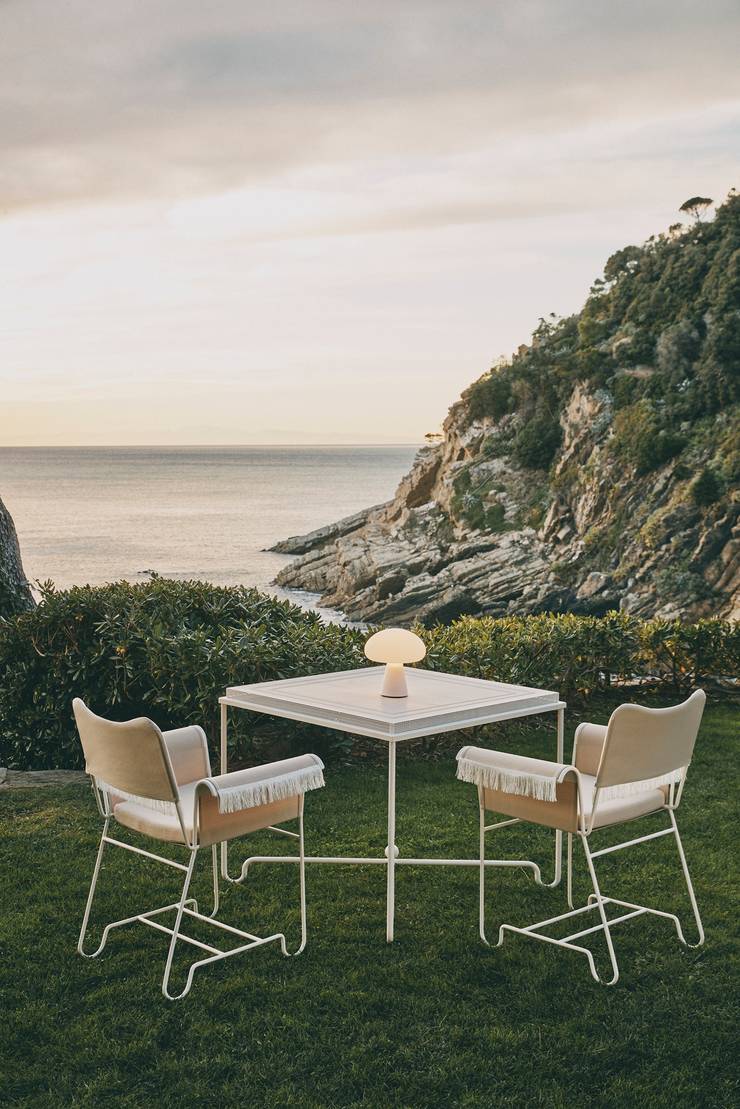 Originally created in the 1950s, Danish furniture firm Gubi's revival of Mathieu Matégot's Tropique Collection is composed of two stainless steel-framed dining chairs and a dining table. We love the playful fringes on the canvas seats.
gubi.dk
---
32.
best in restoration
Xalet del Catllaràs
Spain
Catalan architect Antoni Gaudí is now known globally as the biggest proponent of the modernist style that defines Barcelona but his work didn't always garner the appreciation it does today. For much of the 20th century, some of his buildings were left to gather dust. And while the Sagrada Familia – the tallest cathedral in Europe, set for completion in 2026 – welcomes thousands of visitors a day, some of his smaller projects remain unknown.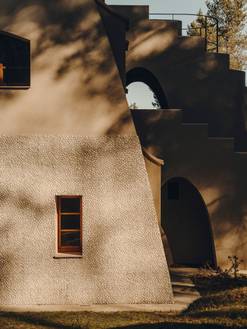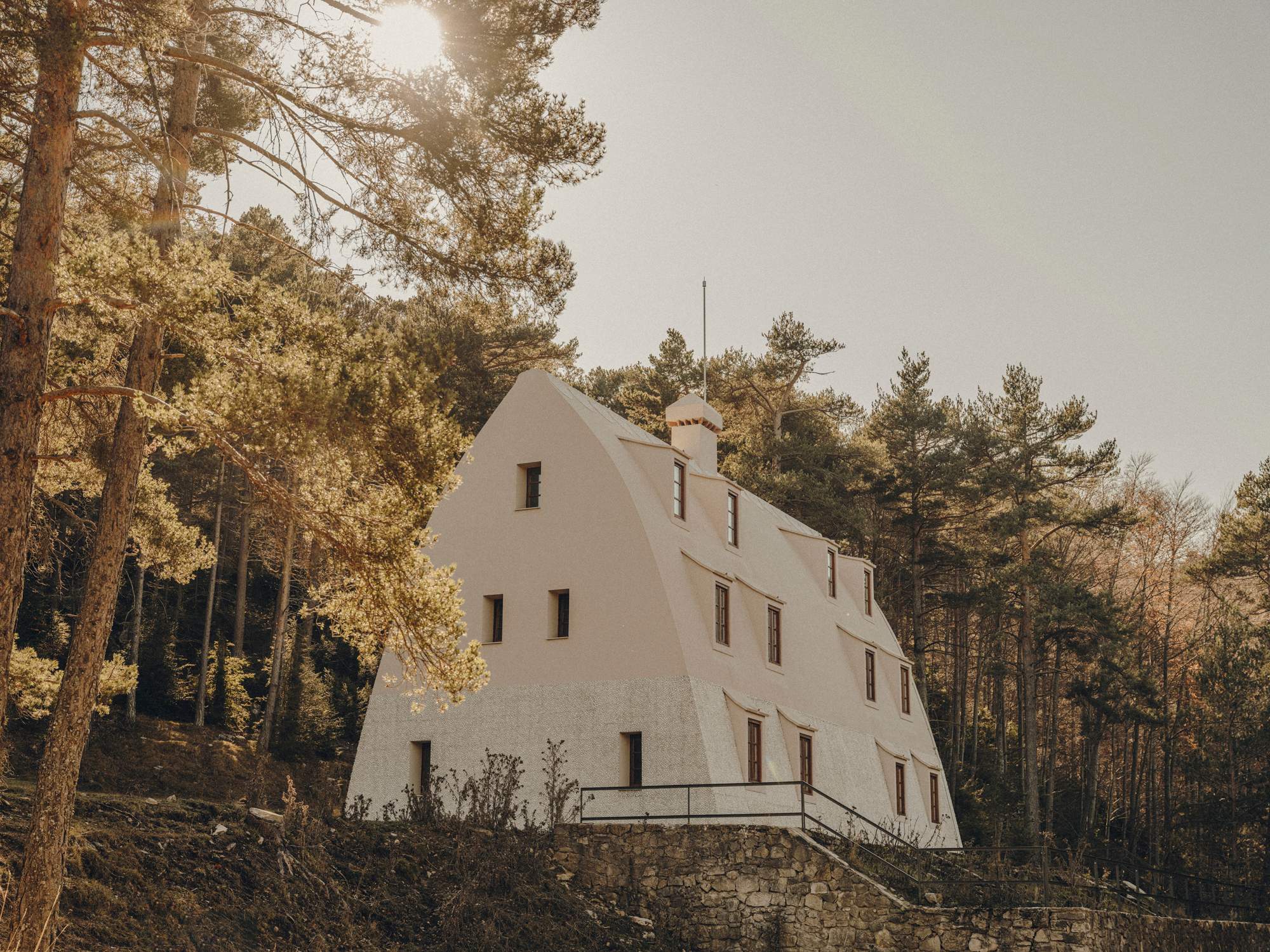 One of them is this hiking lodge in the Pyrenees, near the village of La Pobla de Lillet. Completed in 1905, the Xalet del Catllaràs was commissioned by businessman Eusebi Güell to house a group of British engineers working in his nearby coal mine and cement factory, the first of its kind in Catalonia. But when the mine closed in the 1930s, the lodge was forgotten and fell into disrepair. The first stage of an extensive restoration funded by the EU and the Catalan and Barcelona governments was completed in 2020. The hope is that it will reignite interest in this corner of the Pyrenees.
"We have a jewel that we are very proud of and it has huge potential," says La Pobla de Lillet's mayor Enric Pla Aramberri, who is now working hard with his team to open the building to the public in the next two years. "It's crazy that we have a building by Gaudí an hour from Barcelona – and nobody knows about it."
08696 La Pobla de Lillet, Spain
---
33.
creative director's choice
Model 607 lamp
Italy
Fifty years ago, Venetian-born designer Gino Sarfatti embraced the lighting technology of the time and designed the Model 607 table lamp, one of the first lamps to utilise the new halogen bulbs. Sarfatti, who also founded the lighting company Arteluce, was prolific, designing more than 700 lights over 50 years. The Model 607 is a perfect example of balance and contrast, made from just two components: a parallelogram-shaped base, onto which a disc-shaped lamp rests. The hollow forms, made from folded aluminium, feature a special crackled finish. It is both delicate and industrial. The light is operated by a large turnable dimmer dial, which clicks satisfyingly as it switches on and off. 
---
34.
designers of the year
Industrial Facility
UK
This year is the 20th anniversary of Industrial Facility and founders Sam Hecht and Kim Colin are still hands-on.
"The more digital the world becomes, the more manual the way we seem to work becomes," says Hecht. He compares the enjoyment of good design to good cooking, where an appreciation for how produce is grown is as celebrated as the meal it is used to make.
It's an approach that appeals to monocle. Design to forge better connections with the physical world is valuable. Creating these connections – and making them enjoyable – is what Industrial Facility does best. From ergonomically-perfect coffee-making machines for Muji to cosy portable workspaces for Herman Miller, their body of work is inspiring.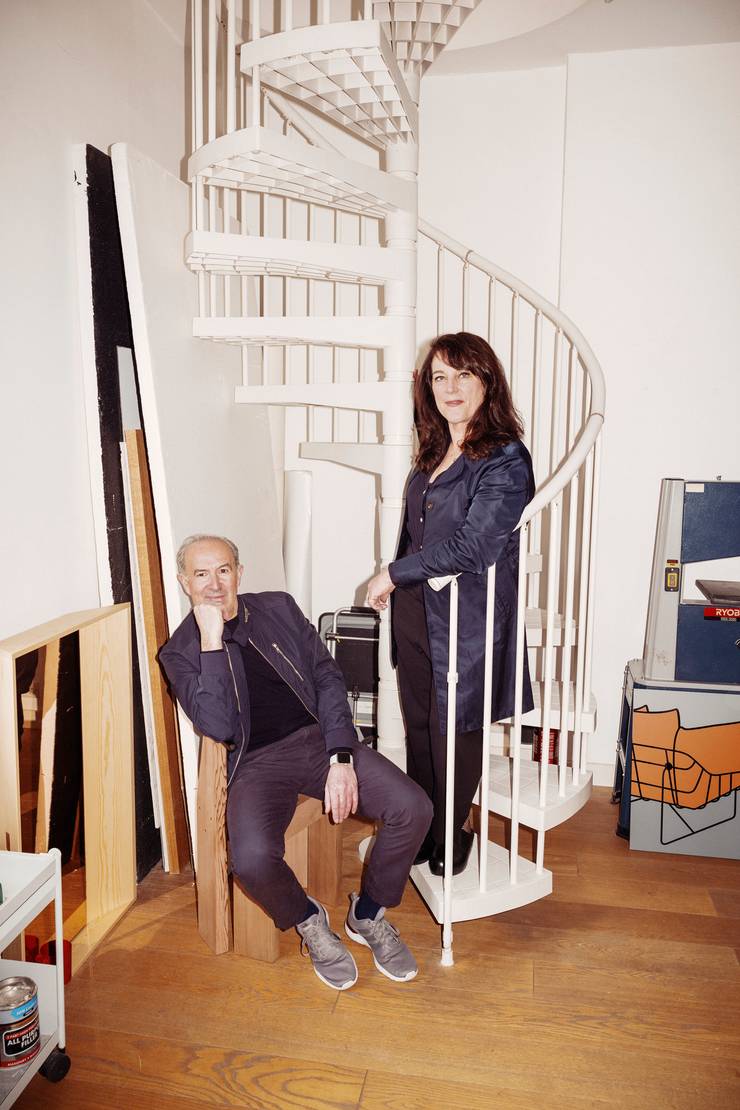 Take us through your design process.
Sam Hecht: It starts with conversations and discussions, tearing ideas apart and putting them back together in words. Noodling, thinking, contemplating and arguing.
Kim Colin: Through this we solidify a point of view. And this point of view has to carry the whole project, from material choices right up until the end result. We find the form and the shape from this point of view.
You deliver projects for different budgets. How can affordable design still be good design and why does this matter?
SH: Danish flat-pack furniture company Takt promotes important values about authenticity and contributing positively to our homes and workplaces but with an aim to make these values more democratic, more affordable and accessible. They don't simply want to make cheap furniture and they came to us to develop a product that channels these values.
With the Sling Chair we developed, we wanted to make the assembly as beautiful and elegant as enjoying the finished product. This is because it creates a relationship with the customer.
The aim was to break the equation between what something costs, what it's made from and how long it should last. This piece is affordable but it should also last for generations.
How do you encourage people to think more deeply about design?
KC: We like to talk about the design process, because it's so engaging for us and because so much goes into our work. Hopefully, people reach for our final products for the right reasons but the product can't say everything about itself. As designers, we have responsibilities as teachers to explain what can't be seen. We try to reveal this not just to design students but to our clients. We want everyone to understand that design is a lot more than you think it is.
industrialfacility.co.uk
---
35.
release of the year
Time & Style
Japan
Picking a favourite piece of furniture from a wide and inspiring variety of entrants is no easy task. But there is something instantly iconic about this release from Japan's Time & Style. The timber chaise-longue was originally designed by Peter Zumthor in 1996 for his celebrated Therme Vals baths project in Switzerland. And, while our chosen model does have time on its side, it's the expert craftsmanship on this updated version that makes it a winner. After all, Time & Style has made this sleek and purposeful design available to consumers worldwide for the first time.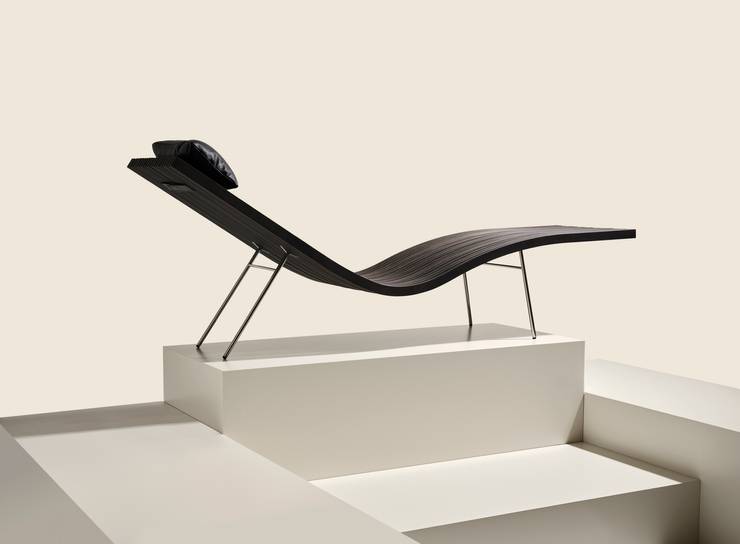 Manufactured in Akita, the wooden frame of the elegant Valserliege Type 1 is steam-bent, which means that no timber is wasted in the process. With a curved form shaped to naturally cocoon the human body and a comfy, leather-lined headrest to sink into, the piece makes you feel as though you are floating in mid-air.
It's part of a broader collection from Time & Style that revives multiple masterpieces from Zumthor's back catalogue and we are sure that the firm has a global hit (or two) on its hands. With a showroom soon to open in Milan and one already trading in Amsterdam, the brand won't be confining this fine piece of design to its home country.
timeandstyle.com
---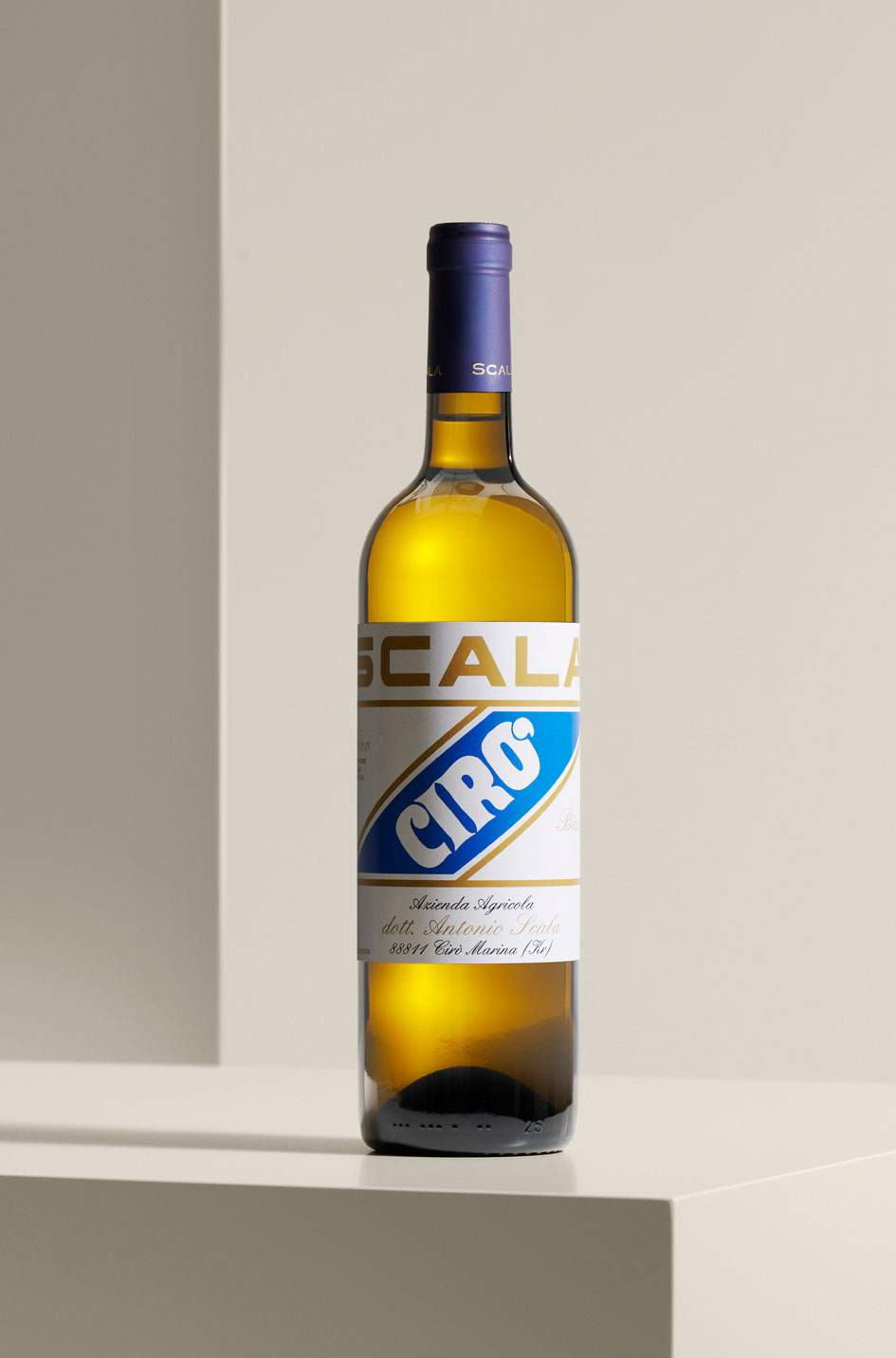 36.
favourite label
Scala Cirò Bianco
Italy
The best-looking label spotted by

monocle

this year sits handsomely on Scala Cirò Bianco bottles. But it isn't the work of a professional designer. "It was made by my grandfather, Antonio, in the 1950s," says Francesco Scala, who is heir to the family winery. The blue and gold lettering and z-shaped layout instantly catch the eye. Sometimes a brand refresh needs no more than a look in the archives. 
---
37.
best urban intervention
Nathalie du Pasquier and Subbrixia
Italy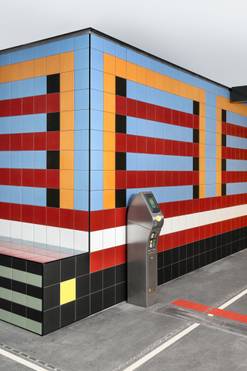 Brescia is the world's smallest city with a subway system and now it has one of the best-looking too. At the entrance of the central Vittoria station, artist Nathalie du Pasquier, a founding member of the Memphis movement, has added colourful tiles of her own design, produced by Mutina, arranged in a playful geometric pattern.
Mind the Gap is the fifth commissioned project from Subbrixia, an initiative to place art into all of the city's 17 metro stops. But Du Pasquier's piece is the first to invite people to sit on it: it has a built-in bench.
"Brescia's metro is already so functional but maybe the only thing that was missing was a stopping place with colour and warmth," says Du Pasquier. "I wanted to make not just a work of art but something with utility." 
nathaliedupasquier.com
---
38.
best for longevity
Emeco
USA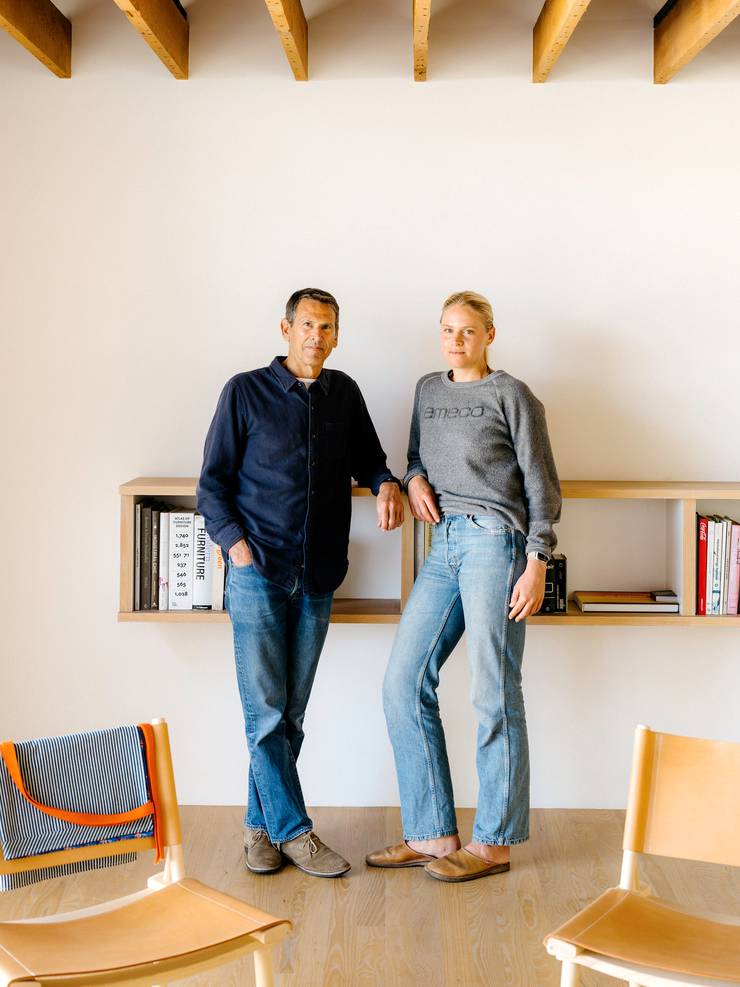 Emeco gets our Best for Longevity award. The company was founded in 1944 to supply the US navy with chairs made from recycled aluminium that made them "torpedo-proof" and resilient to salty air. In the 1990s, owner Gregg Buchbinder noticed that upmarket hotels were buying Emecos, and a subsequent collaboration with Philippe Starck took the brand out of its wartime origins and into Salone del Mobile. "Starck called it 'heritage against recycling', and that has always stuck with me," says Gregg. "It gets to the essence of what we're trying to say: make something well and keep it forever."
emeco.net
39.
best entrepreneur
David Giroire
France
After working for fashion and jewellery brands including Dior, Hermès and Repossi, David Giroire launched his agency David Giroire Communication in Paris in 2011. It has since established itself as an industry-respected communications agency, presenting a new generation of French talent in the worlds of architecture, design and art to buyers and the international media.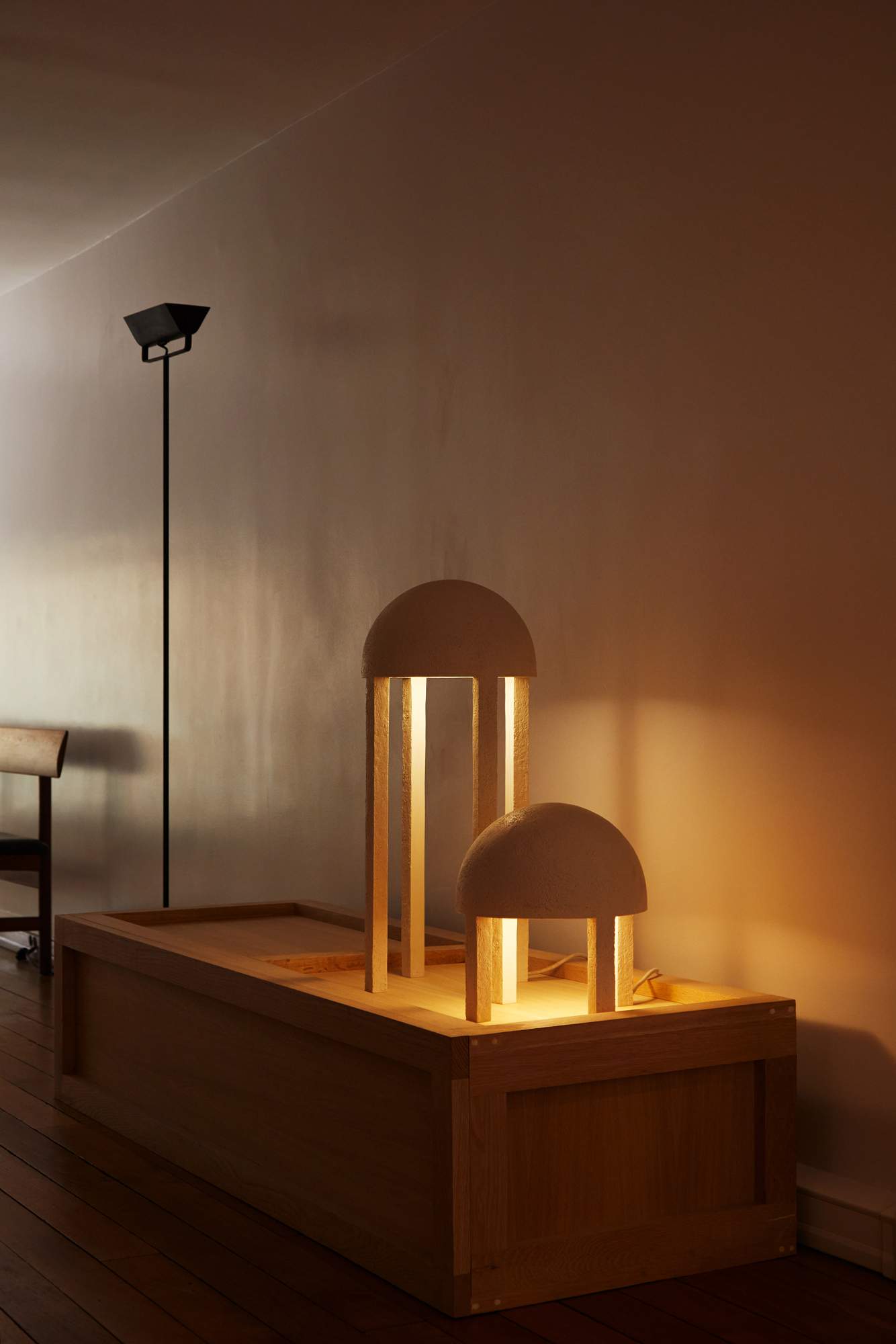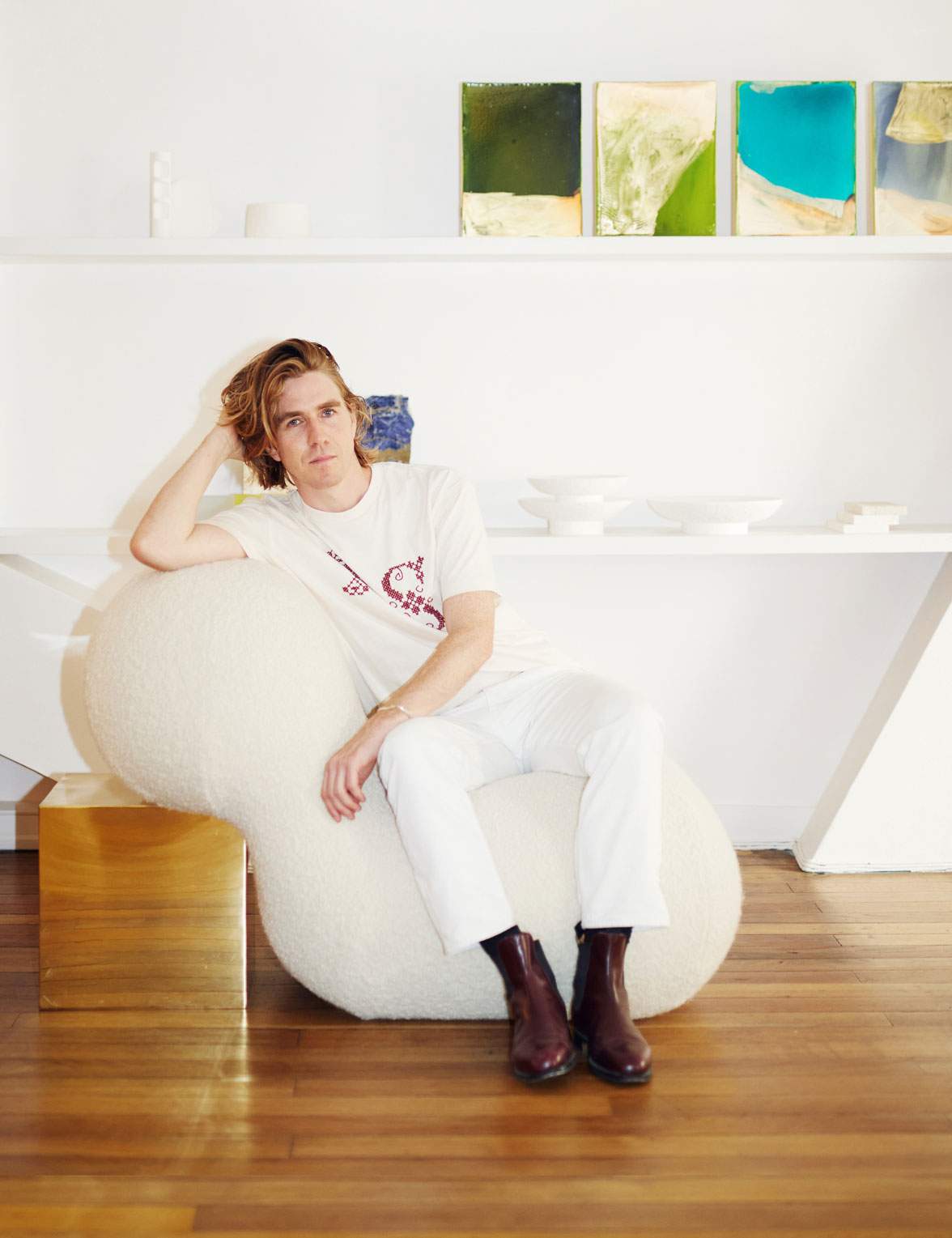 Giroire's approach to communication wins him our Entrepreneur of the Year award, which we hope will find a space at his gallery in his offices at the Palais Royal. Here he hosts exhibitions and events to encourage casual face-to-face meetings. His passion for showcasing French design talent has extended to forming his own brand, Theoreme Editions, which champions sculptural, artisanal design pieces made in Europe.
davidgiroire.com
---
40.
best retail concept
Cover Story Paint
Finland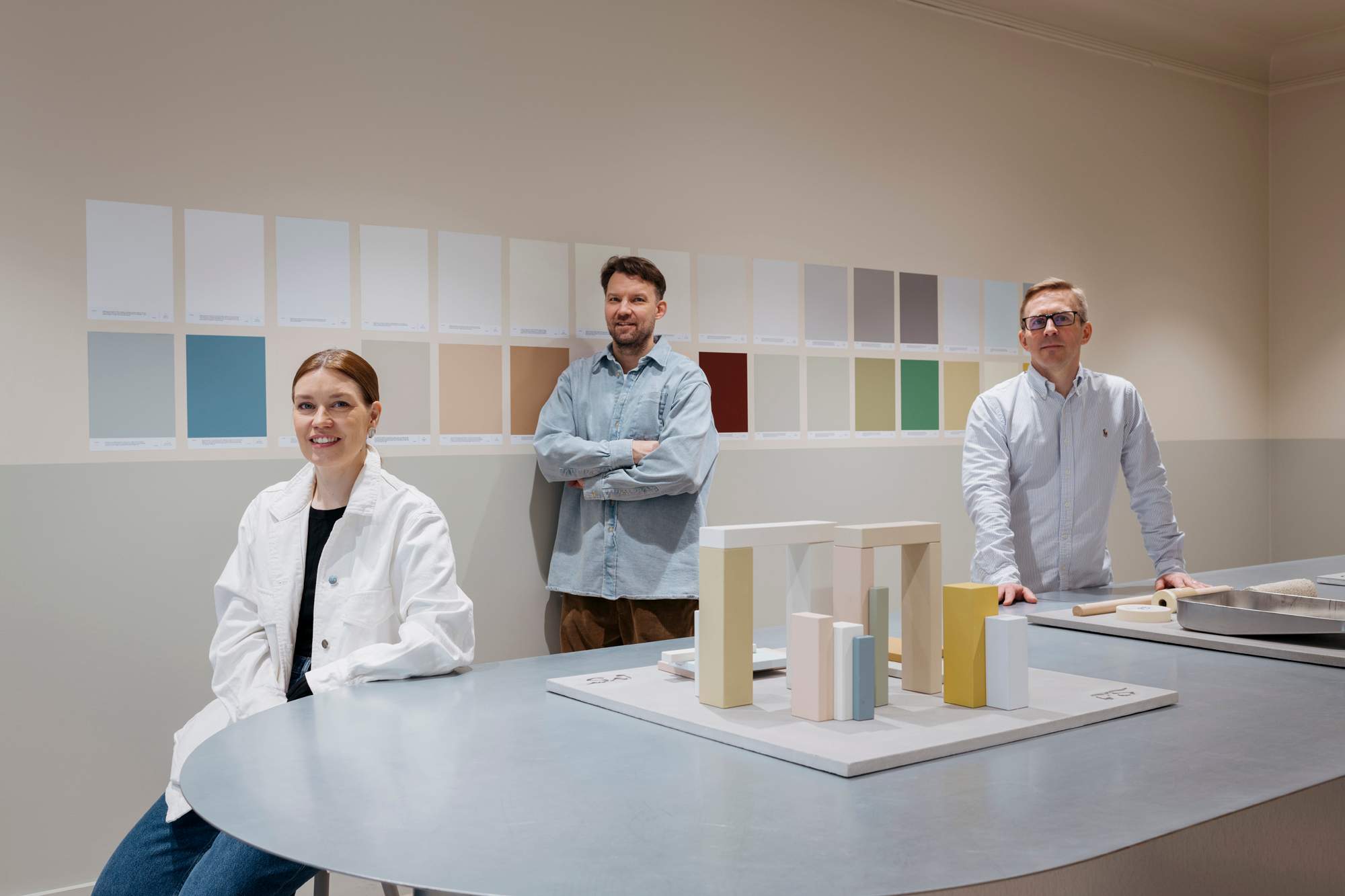 Paint plays a key role in how our homes look, yet the purchase process is rarely consumer-friendly. "We were dismayed by the fact that painting felt more like renovation than interior design," says Päivi Häikiö, co-founder of Helsinki-based paint brand Cover Story. "You need to travel to nondescript hardware shops in the suburbs or in huge malls and don't really know what kind of equipment is needed." In contrast, Cover Story is located in a beautiful 1905 Art Nouveau building. The retail concept includes a collection of pastel-hued, plastic-free paints in well-designed containers and ready-to-use tools for the diy painter, making painting a creative and joyful task. 
coverstorypaint.com
---
41.
best for aspiring urbanists
Cody Block by Qubs
Switzerland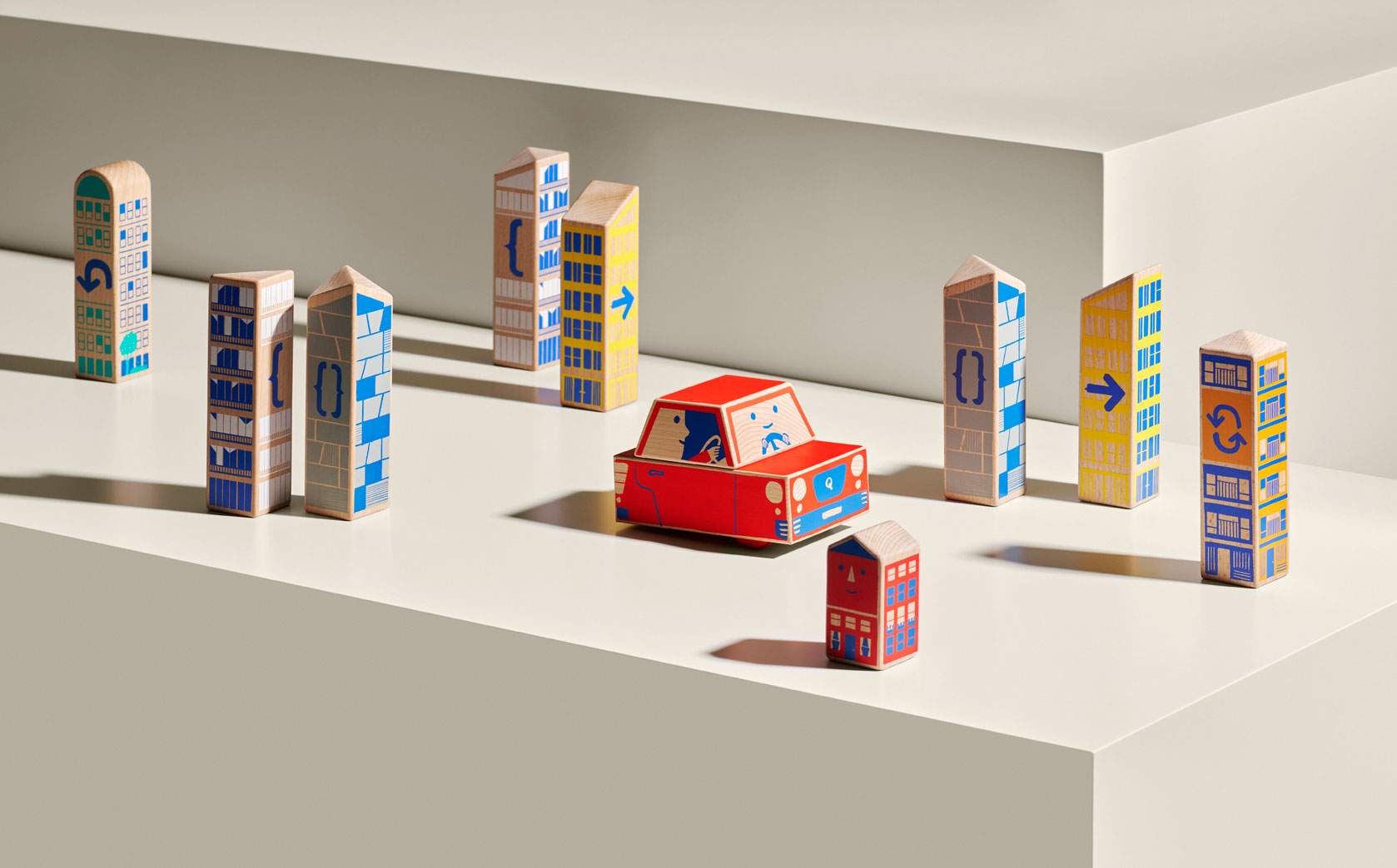 While originally designed for children, aspiring urbanists of all ages can map out the route of Cody, a self-driving toy car, through the placement of these beautiful timber building blocks. How? With the help of radio-frequency identification (rfid) technology, which tracks electric tags using radio waves, these pieces send signals to the toy vehicle that steer it in different directions. Users, whether child or adult, can then use the blocks to create a network of streets, which Cody automatically moves through. It's worth celebrating as Qubs' low-tech intervention has transformed the humble static building block into a toy that can feel just as dynamic as a real city.
qubs.toys
---
42.
best wayfinding system
Snøhetta for Le Monde Group
France
A great wayfinding system responds to a place's changing needs and enhances its character. Here is a perfect example – a modular system created by the design arm of Norwegian architecture giants Snøhetta at the Le Monde Group's Paris headquarters. Made from poplar wood, the elements can be moved around steel frames whenever there's an organisational reshuffle, and the lettering on the tiles pays homage to traditional printing methods.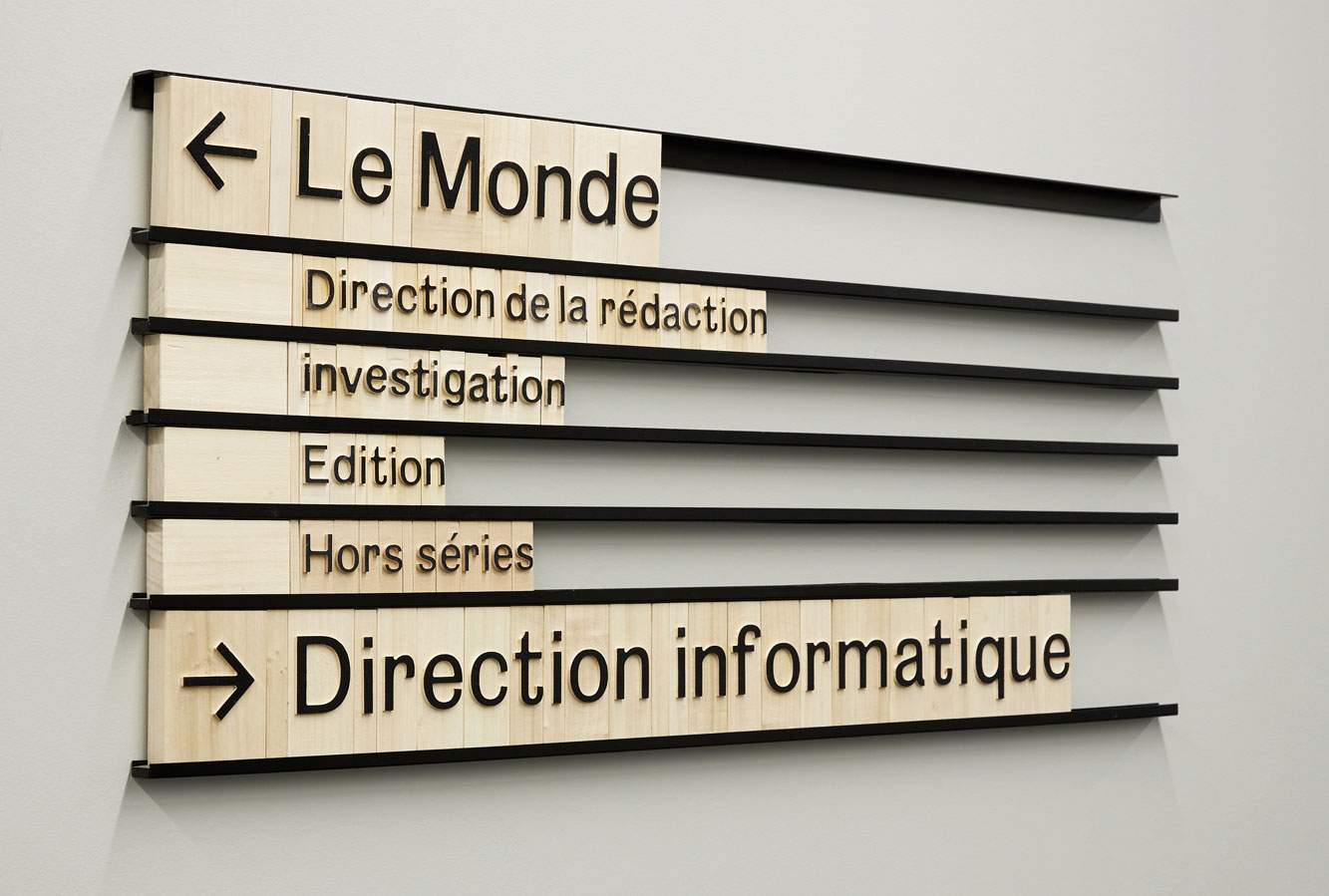 "We tried to make employees want to talk about the signage," says Hedda Foss Lilleng, Snøhetta's managing director of design. "If they do that, then I believe we've done a good job."
snohetta.com
---
43.
warmest design
Unio Collection by Poiat
Finland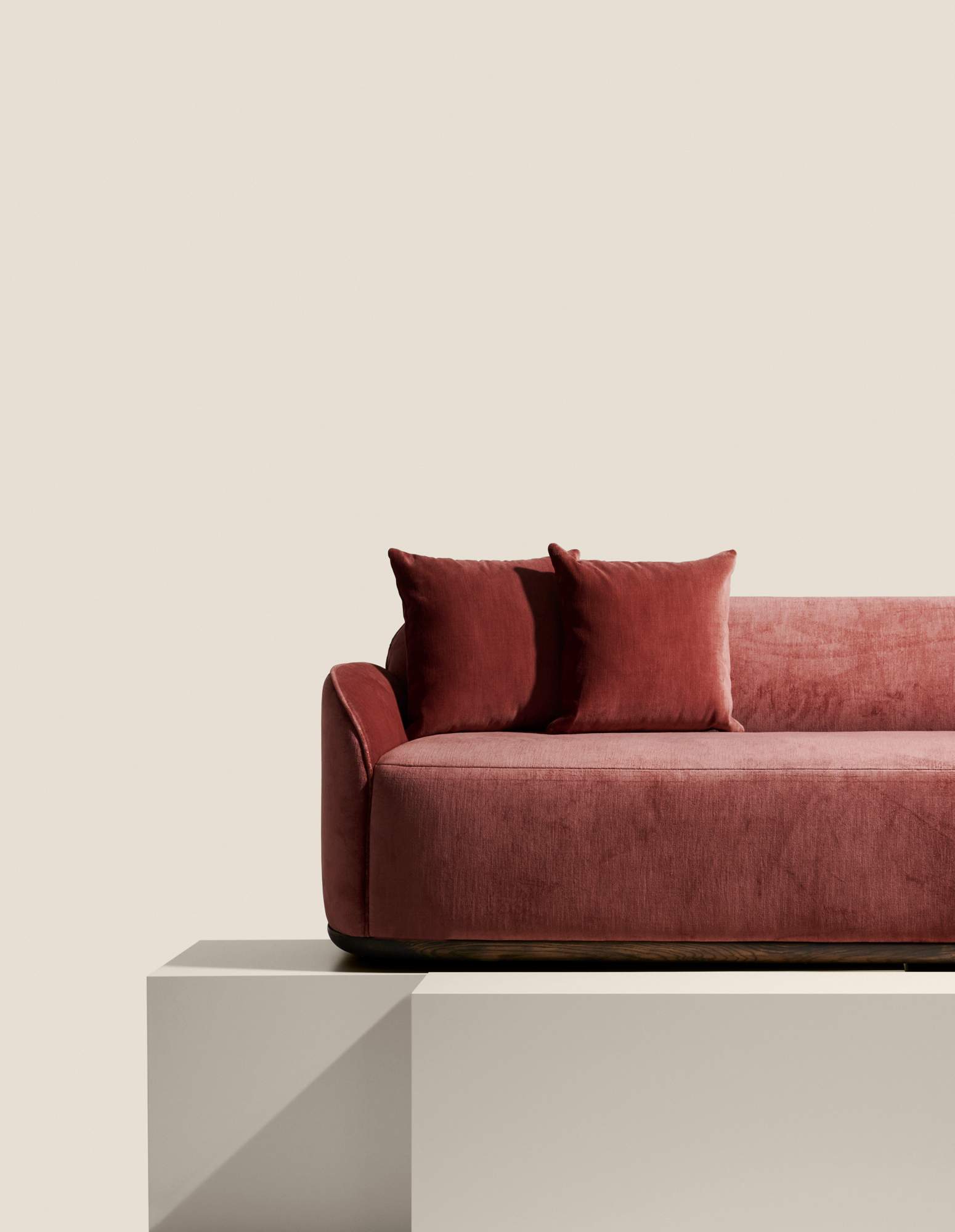 monocle has championed the timber work of Finnish furniture company Poiat for years. It's now moved into softer furnishings, including this cosy sofa, to bolster its well-crafted offering. "To be frank we are a little bored of 'Scandinavian style', which can be a bit too minimalistic," says Poiat ceo Jenni Mikkonen. "For us, warmth is important." 
poiat.com
---
44.
top design retreat
Borgo Santandrea
Italy
Last summer a luxury hotel opened on the Amalfi coast and shot to the top of our vacation wishlist. Built into the cliff in Conca dei Marini, Borgo Santandrea has the amenities of a five-star hotel: three top-notch restaurants, infinity pools and a private beach. Still, it is the interior architecture that makes the difference.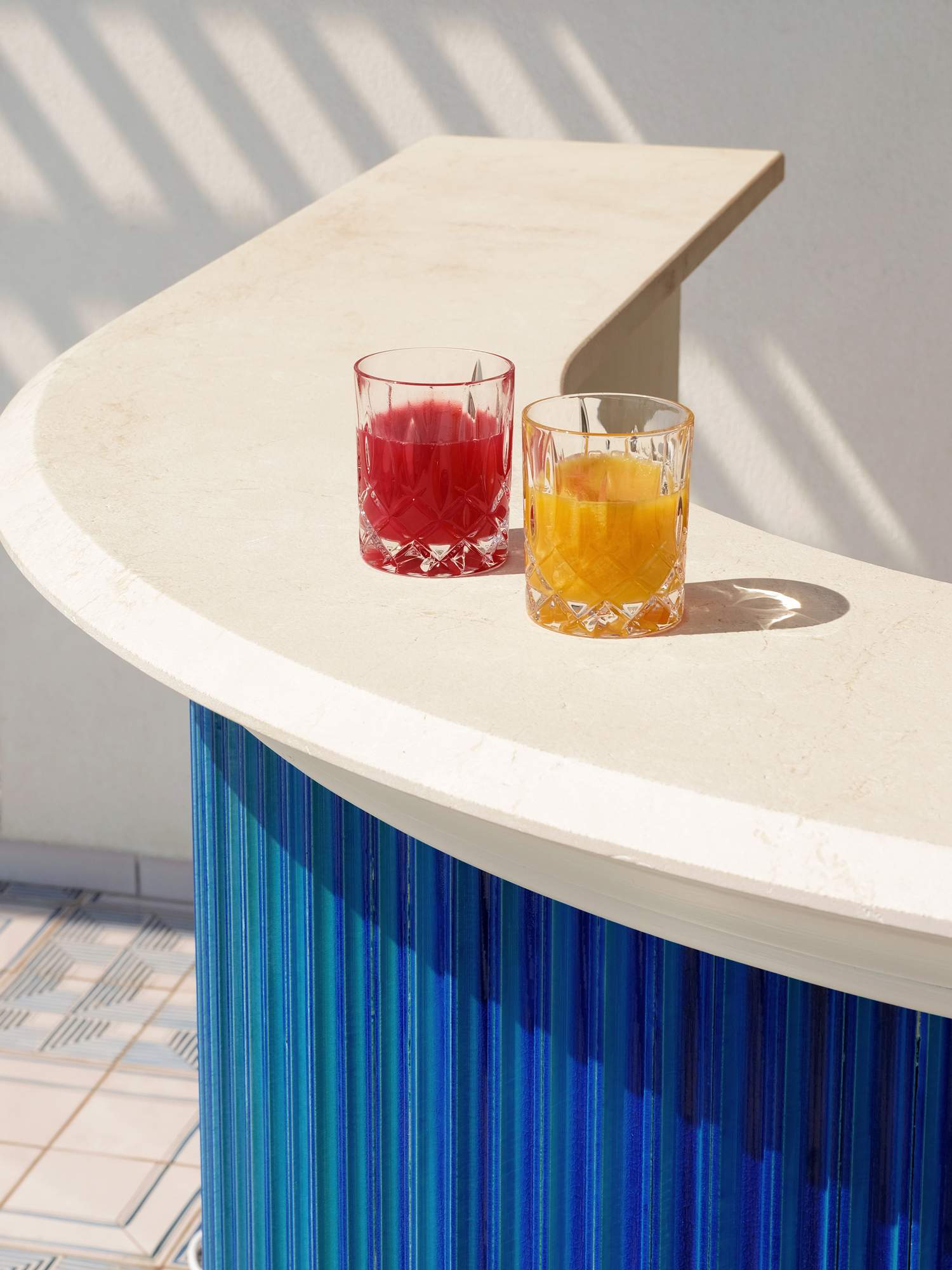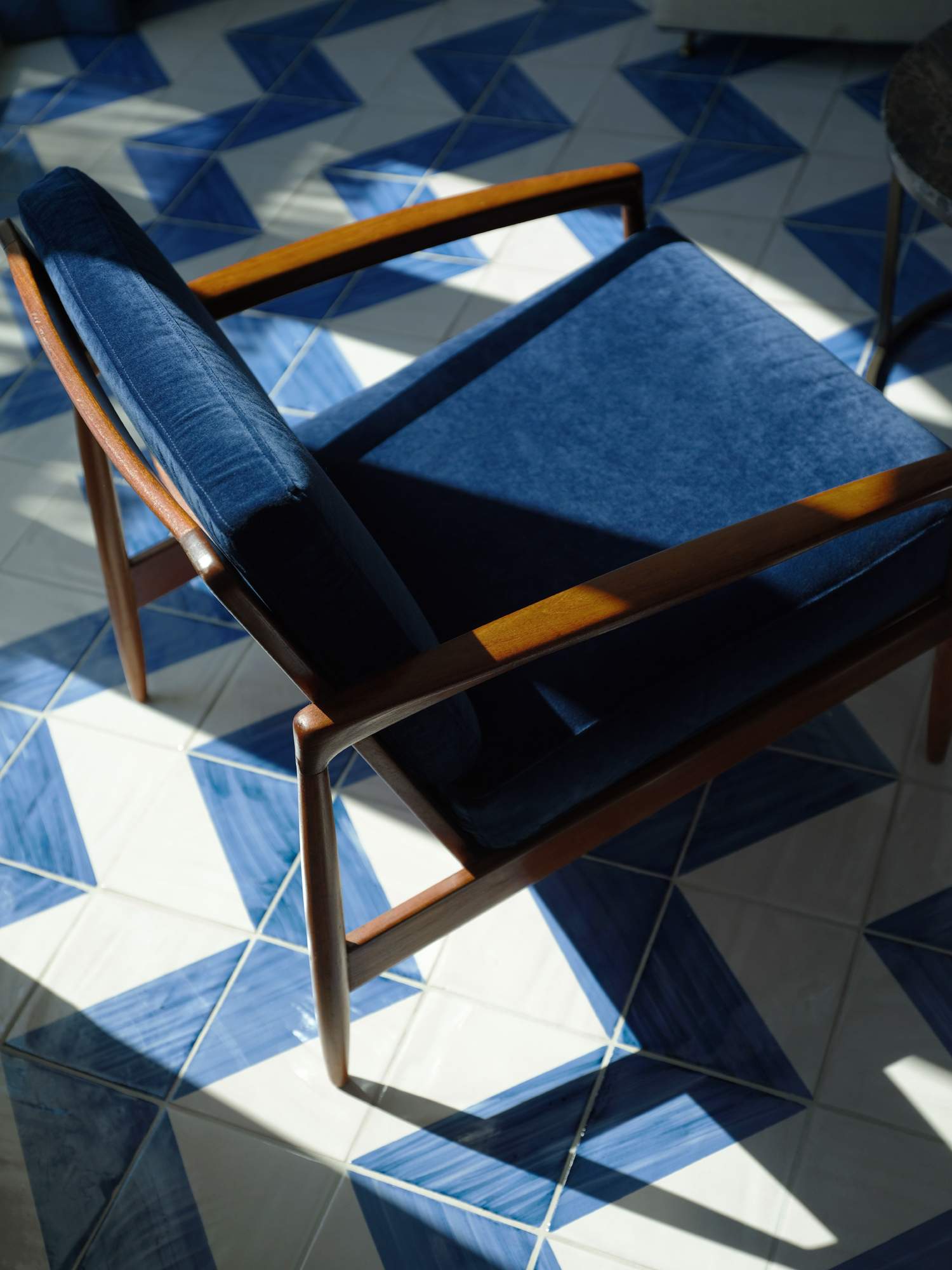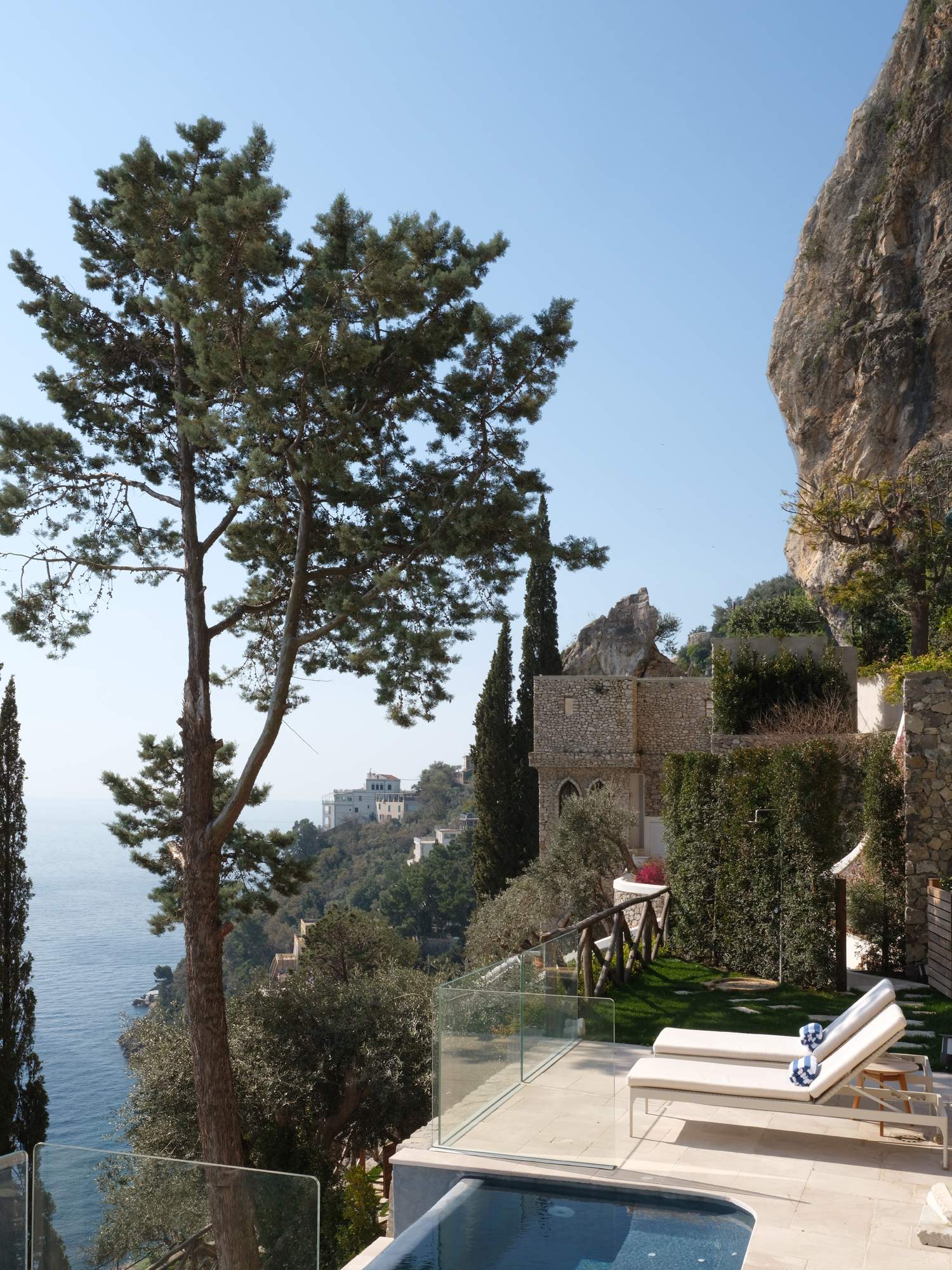 The eight floors are filled with Gio Ponti loungers faithfully reissued by specialist Molteni&C. Classic touches continue via tiles hand-painted by local artisans and vintage mid-century furniture from the owners' collection. We'd happily move in.
borgosantandrea.it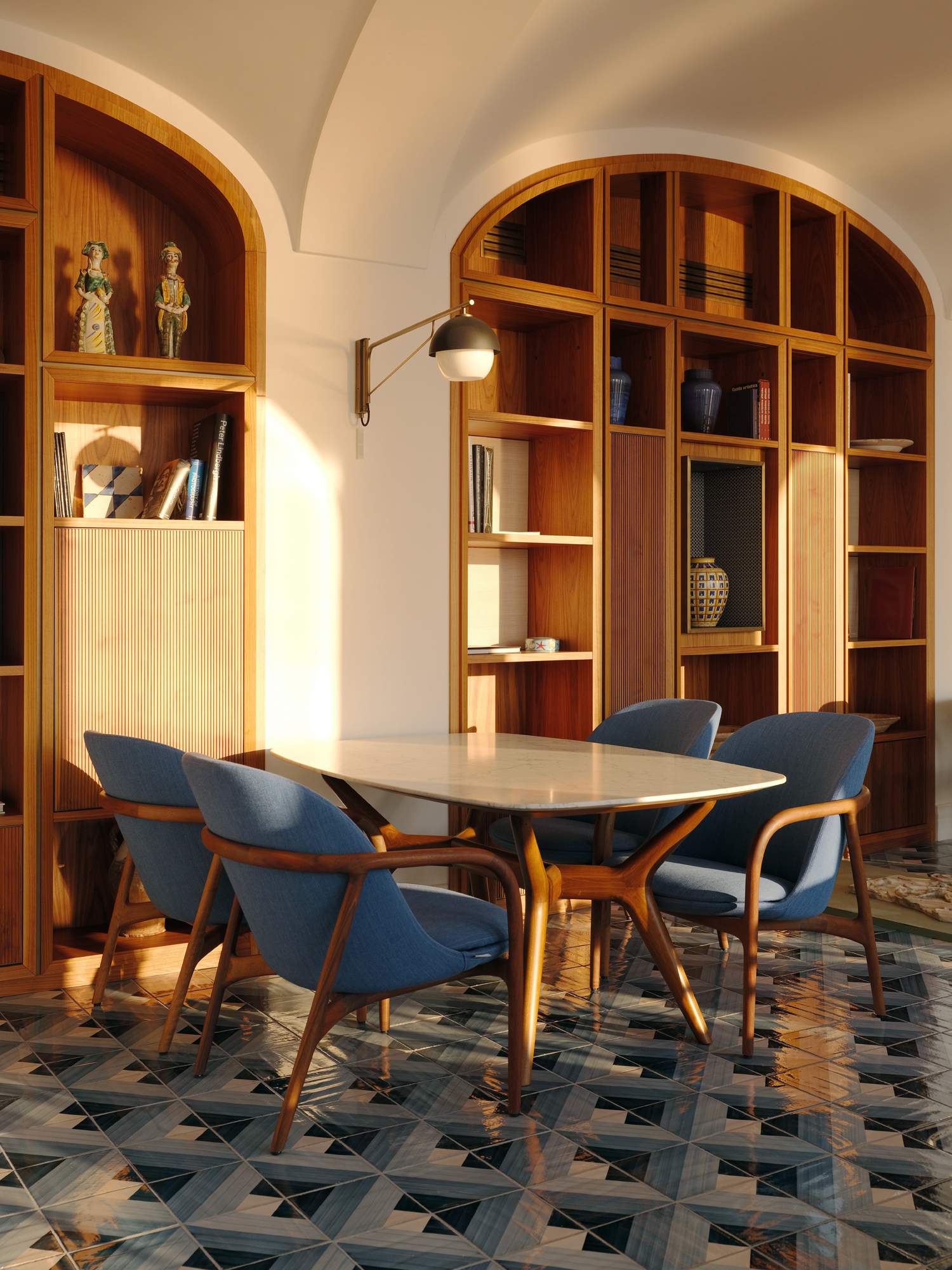 ---
45.
best for kids
Choduk Playground by Art4d and SCG D'Cor
Thailand
Playgrounds should leave room for a child's imagination and encourage them to take risks – something that Bangkok's Choduk Playground does intuitively. Commissioned by Art4d magazine and building product company scg D'Cor, its slide and stairs are perfect for children to clamber on and jump off. Meanwhile, the playful forms of its planter boxes and benches, inviting for little ones to scurry across, also offer an ideal perch for adults. This multi-generational appeal, as well as the involvement of locals in the design process, is proof that sometimes what's best for kids is also best for grown-ups and the community. 
art4d.com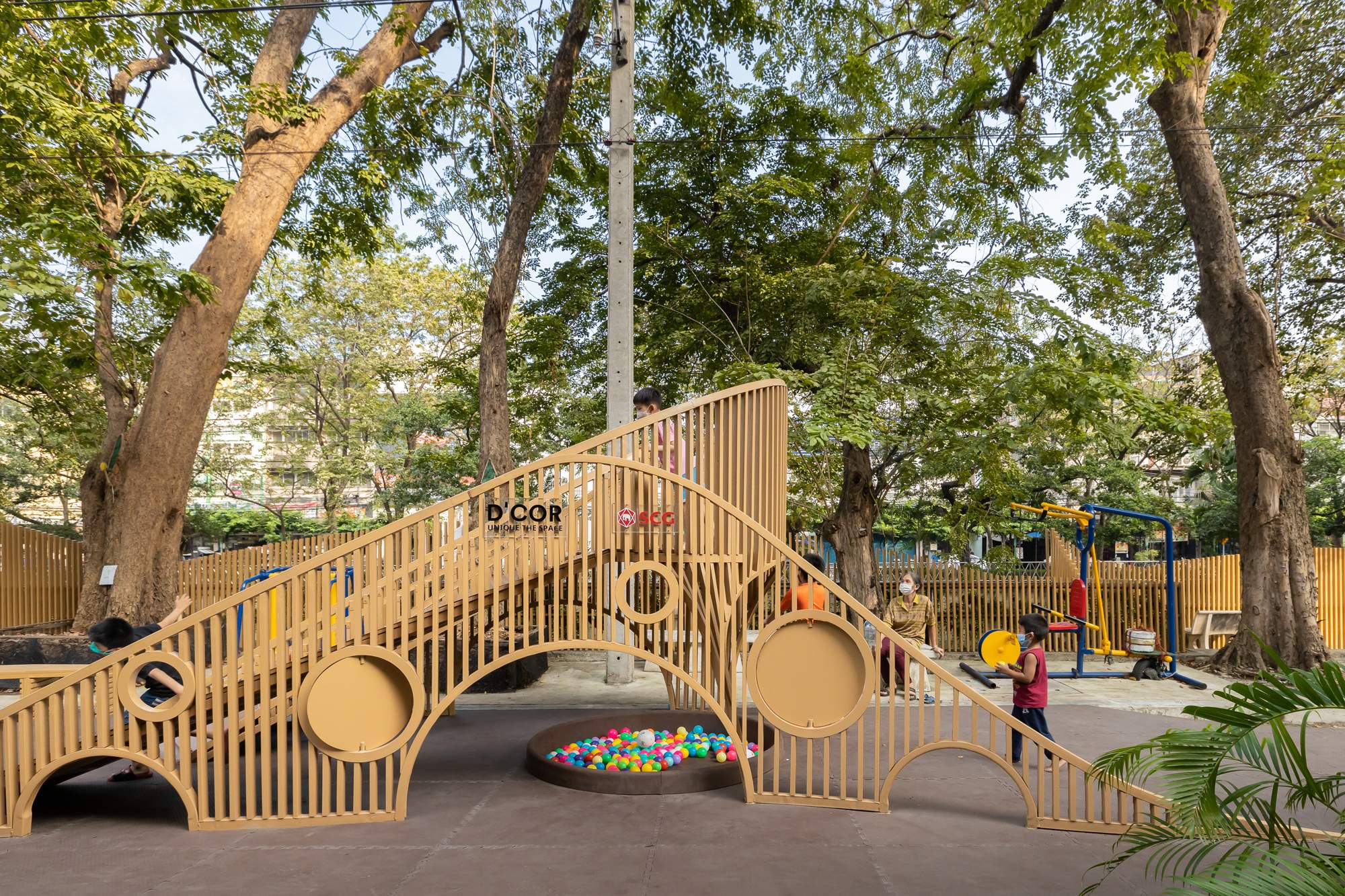 ---
46.
healthiest design
Technogym Bench
Italy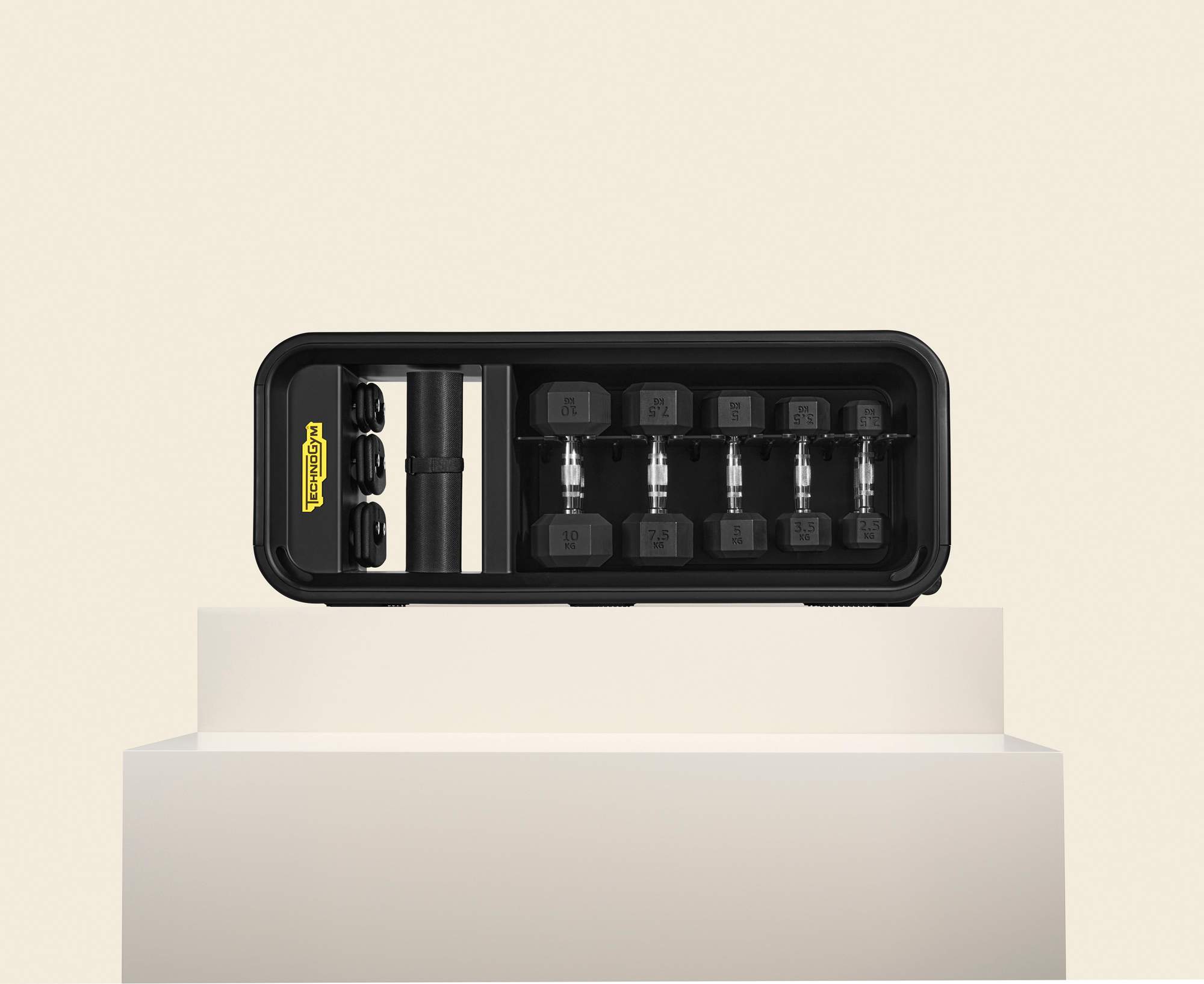 Good design should be versatile, functional and built to last. Technogym's all-inclusive, compact training bench ticks the boxes. Combining elastic bands, hexagon dumbbells, weighted knuckles and a training mat, it's made to be used in more than 200 types of workouts, from push-ups to weightlifting. It's great for urban dwellers who want to invest in good fitness equipment but don't have the room. 
technogym.com
---
47.
most unique design school
Paju Typography Institute
South Korea
This institute teaches design like no other. This year a new course combines farming, fermentation and greenhouse-making with art and design. "We don't want our students to be just graphic designers but people who run farms, butchers' shops or carpenter studios," says former vice-director Lee Jae-ok. monocle could not agree more.
pati.kr
---
48.
most resourceful reuse project
Tank Park by Landlab
New Zealand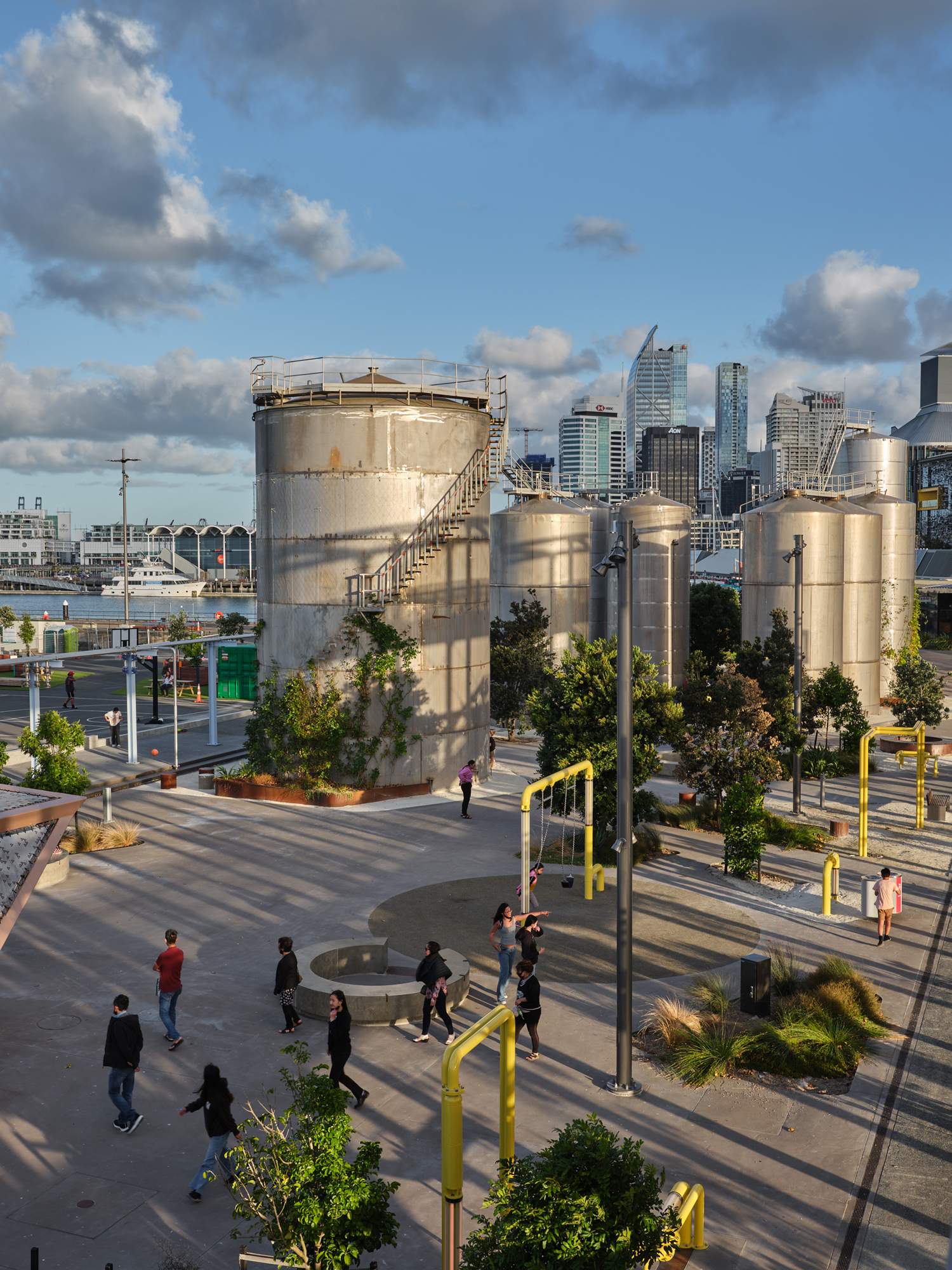 Once home to petrochemical companies, fishing fleets and boat builders, Auckland's Wynyard Quarter is being transformed into a mixed-use precinct. While this is great for the city, many new structures don't reflect the site's rich industrial heritage: a missed opportunity that landscape architects Landlab addressed at Tank Park.
"Sites like this already have an identity," says Landlab founder Henry Crothers. "So our work became about revealing its dna and finding ways to reuse the materials and infrastructure in a much more meaningful way."
This outlook saw Crothers and his team repurpose some of the site's old tanks into gallery spaces, which sit alongside a shelter for community gatherings, with play equipment for the children made from valves and pipes found on site.
It's now a lively public space that pays tribute to the past and serves the new community's needs, a worthy winner of a Monocle Design Award and a model for areas undergoing a transformation while retaining their character. 
landlab.co.nz
---
49.
best for back to work
Carlsberg Headquarters
Denmark
The opening of Carlsberg's new global headquarters in Copenhagen, designed by Aarhus-based CF Møller Architects, was a significant moment for the city's business community – one that we covered in MONOCLE's September 2021 issue. And, with people now back at the office, we think other companies should be looking to the Danish brewer for inspiration. Buildings on its new campus enjoy plenty of natural light, lush surrounds and warm timber finishes. And there's beer on tap, a move more workplaces should consider. 
cfmoller.com
---
50.
best do-it-all design
Part & Whole
Canada
British Columbia's Vancouver Island may not be a furniture-making hotbed but sofa brand Part & Whole certainly has our attention. Since launching in 2021 the outfit has released two modular sofa systems: Total and Chord, which can be reimagined to fit a user's changing needs over time. A chair can have parts added to it to become a two-seat sofa or an L-shaped sectional. Fusing flexible design with refined forms, Part & Whole's success at home is worthy of international attention. Not least because all prototyping, cutting, sewing and assembly is done in-house in Victoria. "Instead of asking a vendor to make a sample, then waiting three weeks for it to show up, we can have five different versions of something to look at in a week," says co-founder Nathan Martell.
partandwhole.com
---
refined trophies
For our winners
Global
As we've learnt putting together the Monocle Design Awards, mastery in this field is all about the careful refinement of a great idea. So we've applied this philosophy to creating our trophies. For this update of our inaugural trophy from 2021 – designed by South Tyrol's Harry Thaler and manufactured in the north Italian region – the size and the finish have been optimised.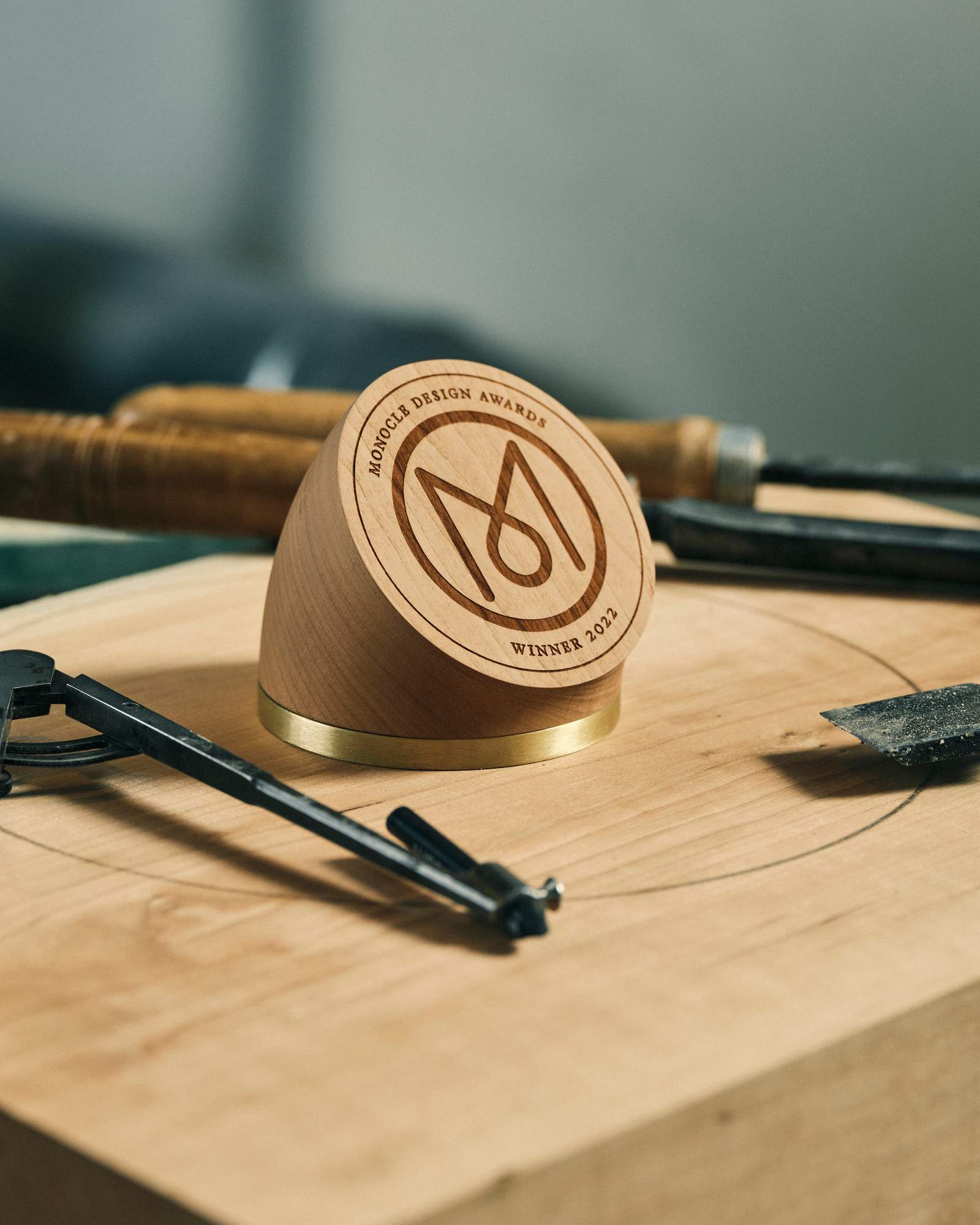 The timber is now cherry, which visually harmonises with the brass elements, and the size has been reduced to create a more compact, cosy feel. Designed to double as a paperweight, Thaler delicately balances function and form in what we feel is a worthy prize for our inspiring winners.
harrythaler.it
photographer: Kohei Take, Carlos Idun-Tawiah, Albano Garcia, Salva Lopez, Benjamin McMahon, Stephanie Füssenich, Juho Kuva, Leonardo Magrelli, Matthew Scott, Alana Paterson, Andrea Pugiotto. Images: Frederick Jones, Julien Regnier, Antoine Mercusot, Ketsiree Wongwan/art4d, Sam Hartnett