Business: Start-up city / Malaysia
Paradise found
Eclectic influences have shaped modern-day George Town to make it an attractive place to set up shop.
Longtime residents and recent arrivals echo one another when they say that George Town in Malaysia offers the best of both worlds. It boasts the conveniences and connectivity of a major Asian metropolis but hasn't lost the warm community feel and relaxed pace of a small town. The city of 228,000, perched on the northeastern corner of Penang Island, might be small by regional standards but it is large enough to have cultivated a vibrant arts and hospitality scene. And its economy is thriving.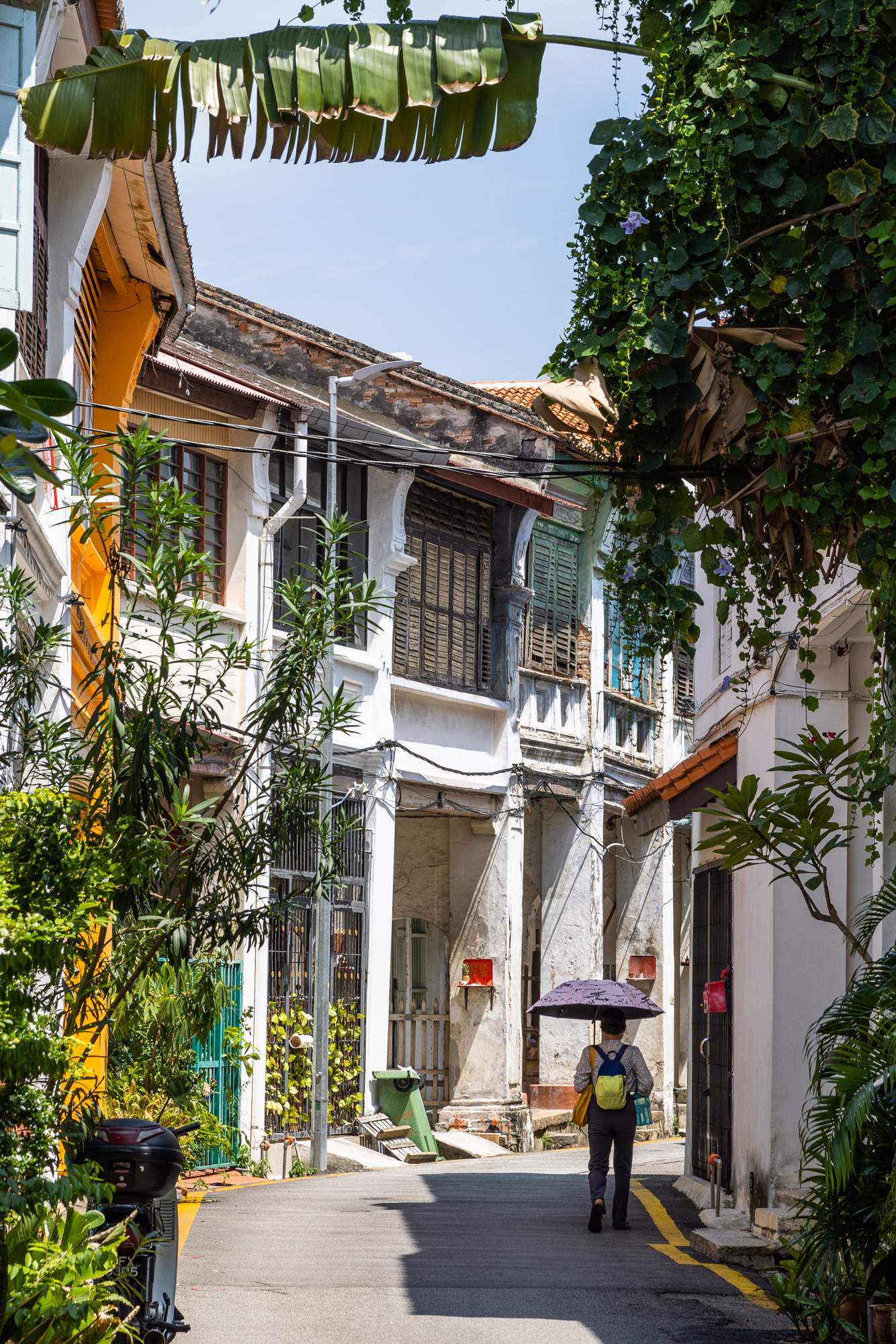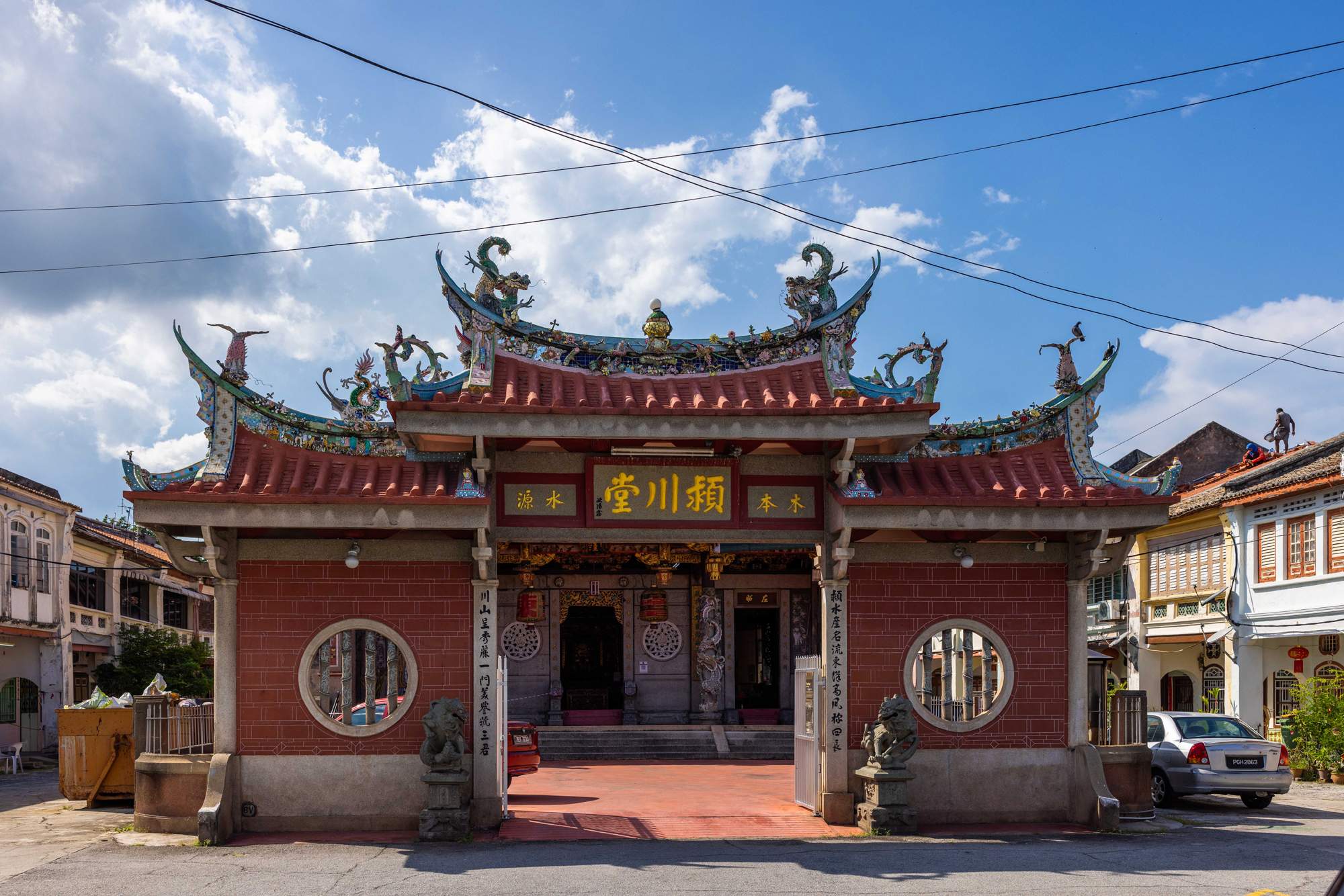 George Town is the regional home to large multinationals, fledgling start-ups and remote workers keen to escape the confines of more homogeneous, skyscraper-packed urban centres such as Kuala Lumpur, Bangkok and Singapore. The city is also the capital of Penang, the second smallest of Malaysia's 13 states but one that attracts more foreign investment than any other and contributes the fifth biggest share of the country's gdp. George Town has been an economic powerhouse since the 18th century, when its location on the Strait of Malacca made it a vital trading port for British and Chinese merchants.
Central George Town is a Unesco World Heritage Site; its streets are lined with colourful shopfronts, some with ornate façades. A little further out, the roads widen into tree-lined avenues populated by detached family houses with lush, gated gardens. In the nearby suburbs, high-rise flats with swimming pools afford their residents stunning ocean views.
The whole island is fringed with beaches and the interior is dominated by Penang Hill, a range of rainforest-covered peaks with hiking trails, colonial-era resort hotels and a nature reserve. The equatorial climate ensures hot, sunny weather all year.
"The town has largely avoided the curse of developers," says Guillaume Kuhlmann, an architect who bought a house in George Town in 2010. "Instead of high-rise buildings and shopping complexes, much of the original architecture has been preserved." Kuhlmann spent five years renovating his home in the city, a mid-19th-century shop house in the Little India neighbourhood. When he bought it, the house was so dilapidated that it lacked a roof but still had its original wooden shutters and wrought-iron decorative panels. Kuhlmann walks everywhere; cars are unnecessary for city-centre residents. The things he enjoys most about his adopted home town include eating at the many food stalls and watching artisans make rattan chairs and zinc buckets.
Since 1972, when Malaysia's first free-trade zone launched in Penang, multinational companies such as Dell, Intel and HP have opened offices and manufacturing facilities on the island; today about 7 per cent of the global semiconductor trade flows through the country. Alongside those global brands, technology and service-oriented start-ups have also flourished, with young Malaysian and foreign entrepreneurs attracted to George Town by its cost of living and business-friendly government. "We're getting a lot of inquiries from start-ups around the world – even companies from Kuala Lumpur are moving here," says Sivavenayakam Velayutham, director of industry development and marketing for Digital Penang, a government-backed non-profit launched in 2020 to attract investors and entrepreneurs. Digital Penang has a large office in George Town offering mentorship programmes and funding. While George Town was a popular remote-work location even before the pandemic, the agency is in discussions with the federal government to pilot a new one-year visa for digital nomads to live and work in the city. Now that Malaysia's borders are open again to fully vaccinated travellers, Velayutham is looking forward to a fresh wave of itinerant entrepreneurs. So is Malaysian co-working space Common Ground, which opened its George Town branch in 2019. Young local talent and newcomers might have to fight for a desk, though. Even before the international border reopened on 1 April, the building had an occupancy rate of more than 90 per cent, its 1,672 sq m bustling with technology firms, wedding planners and graphic designers. Crucially, it's right next to a food market and numerous kopitiam (local coffee shops that serve drinks and cheap, delicious breakfasts).
"Penangites take a lot of pride in their food," says Arthur Wilkinson, co-owner of Heap Seng at 29, a popular oyster bar in the heart of the city. "It's a competitive industry." This crowded field makes George Town one of the best places to eat and drink in food-obsessed Malaysia. Still, the city's restaurants and bars were forced to adapt to life without tourists, who had streamed into the city in record numbers immediately before the pandemic.
At the end of 2019, Audrey Lim opened Archipelago, a hidden courtyard bar off Armenian Street. The first lockdown arrived just months later. Lim, who also runs an antique shop and a boutique hotel in George Town, has nevertheless managed to cultivate a loyal following that includes customers who travel from Kuala Lumpur just for a drink at her bar. She takes pride in George Town's close-knit community and local flavours – the ginger beer that goes into Archipelago's George Town Mule is made with ginger grown on the hills just across the island.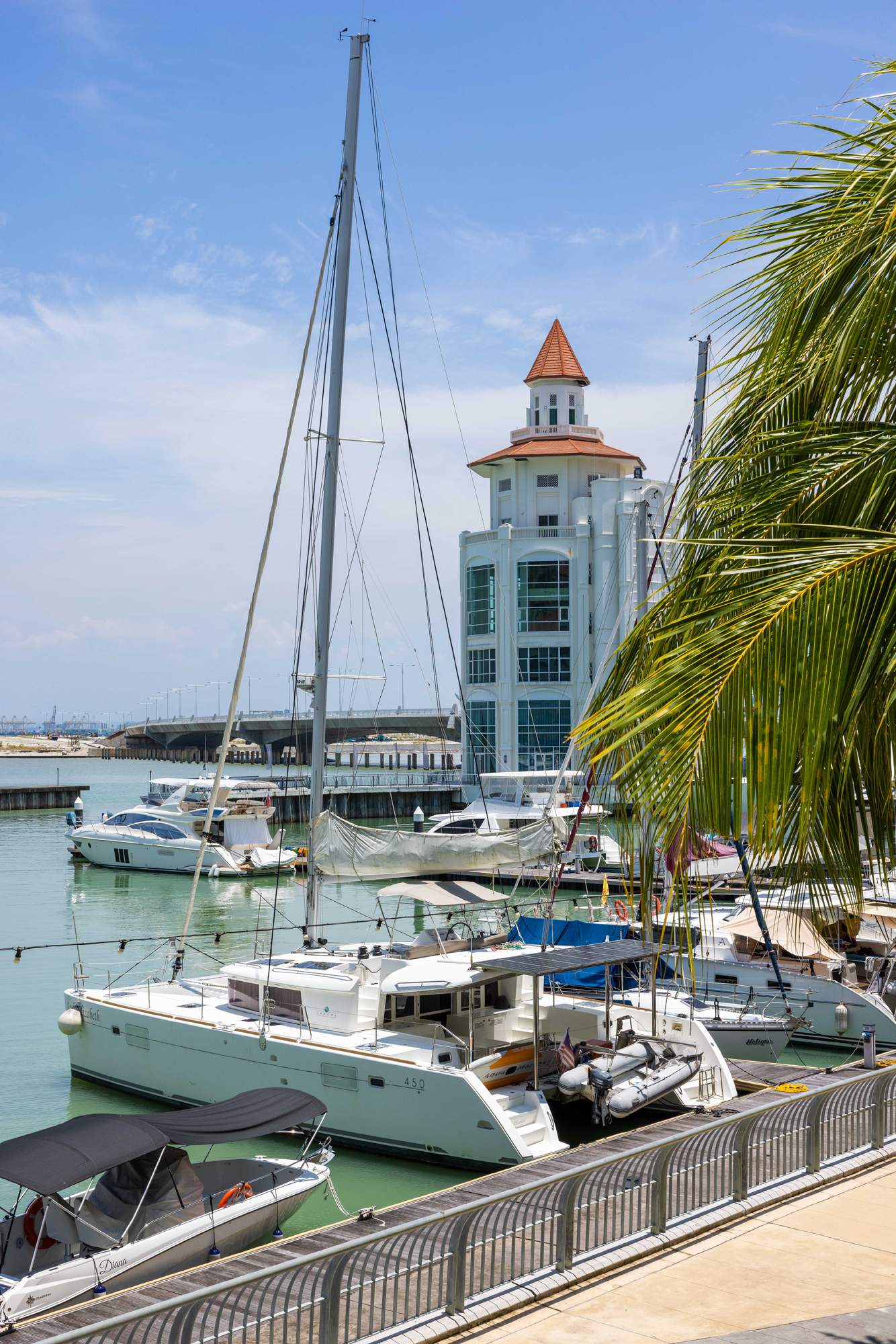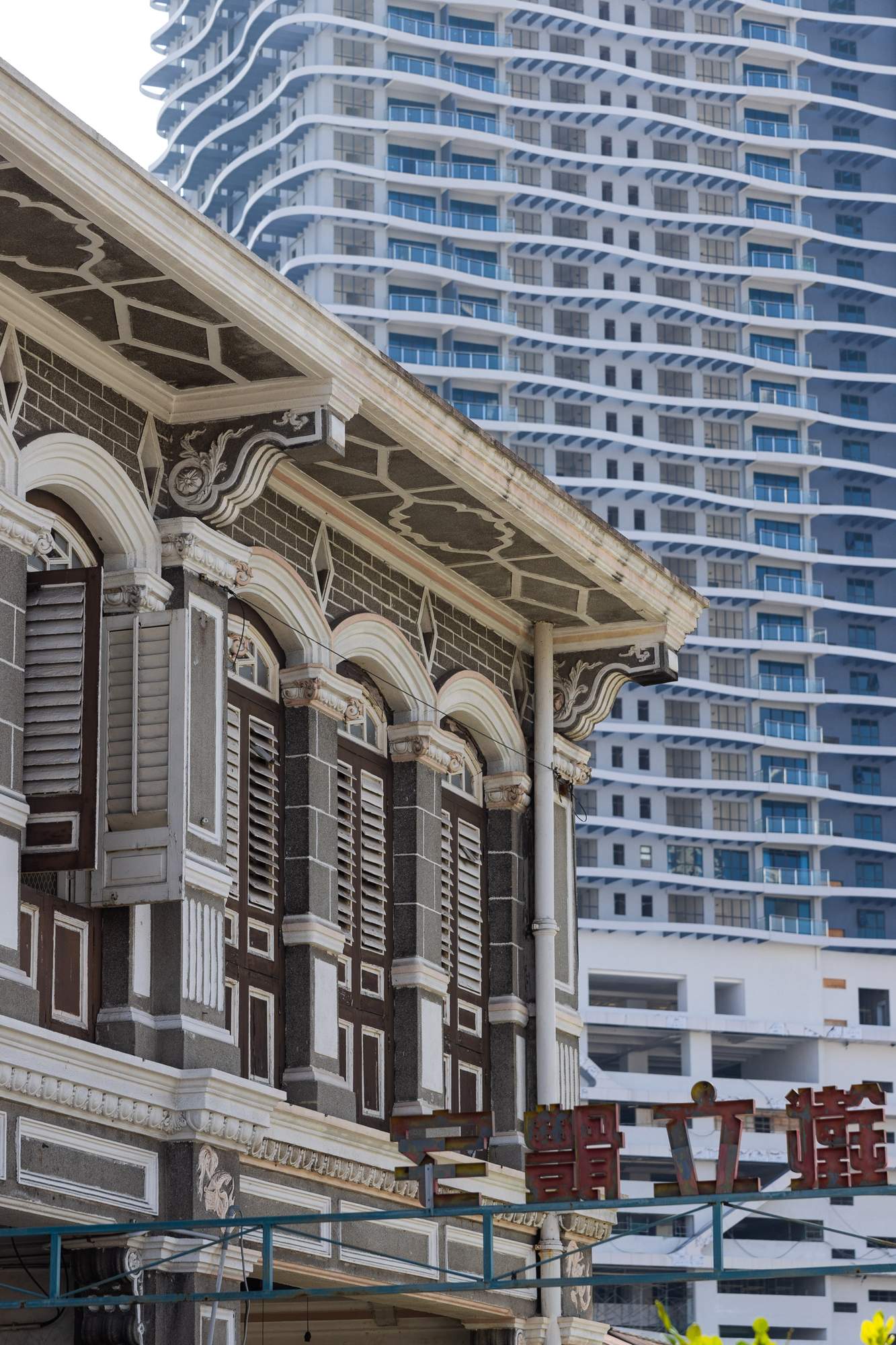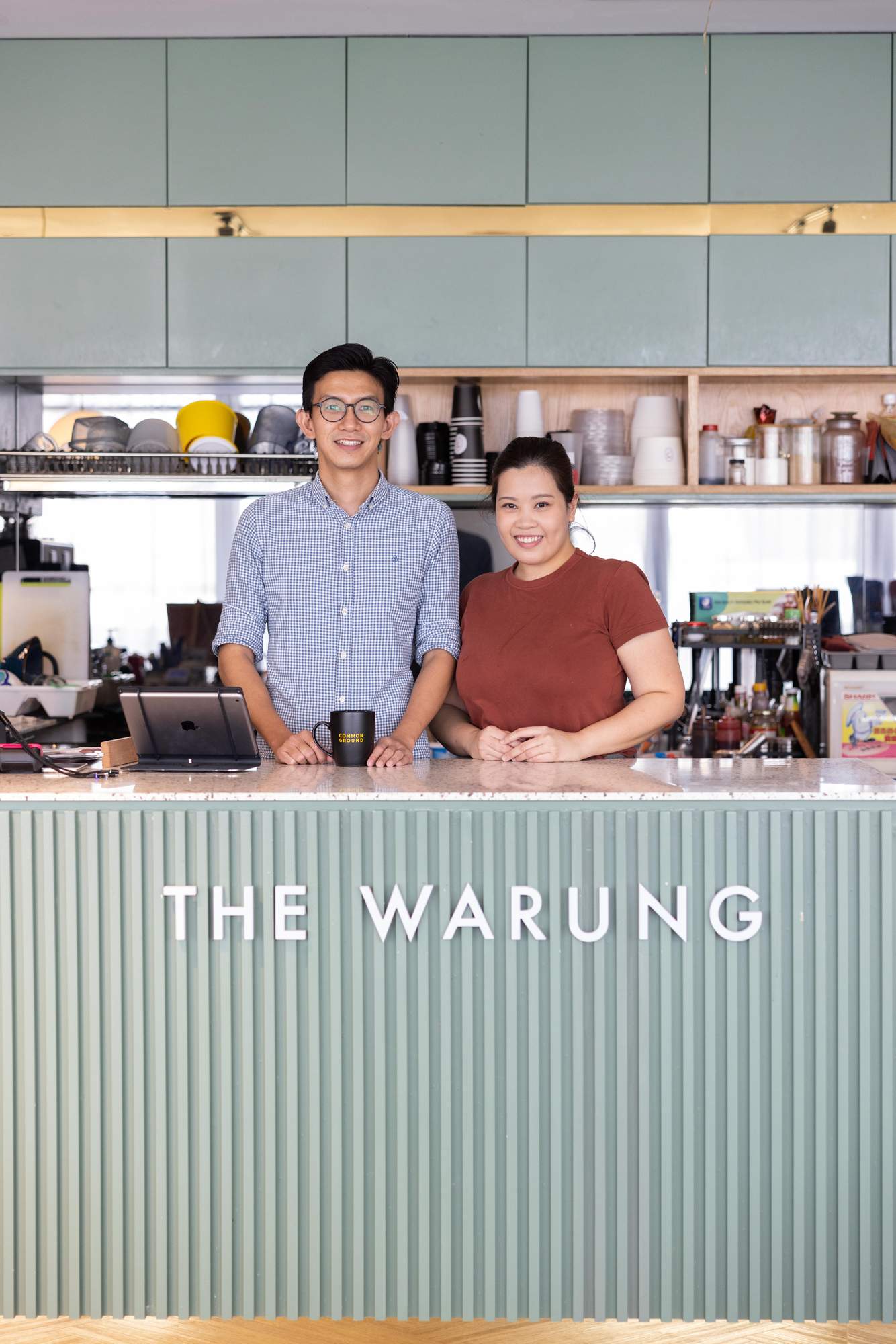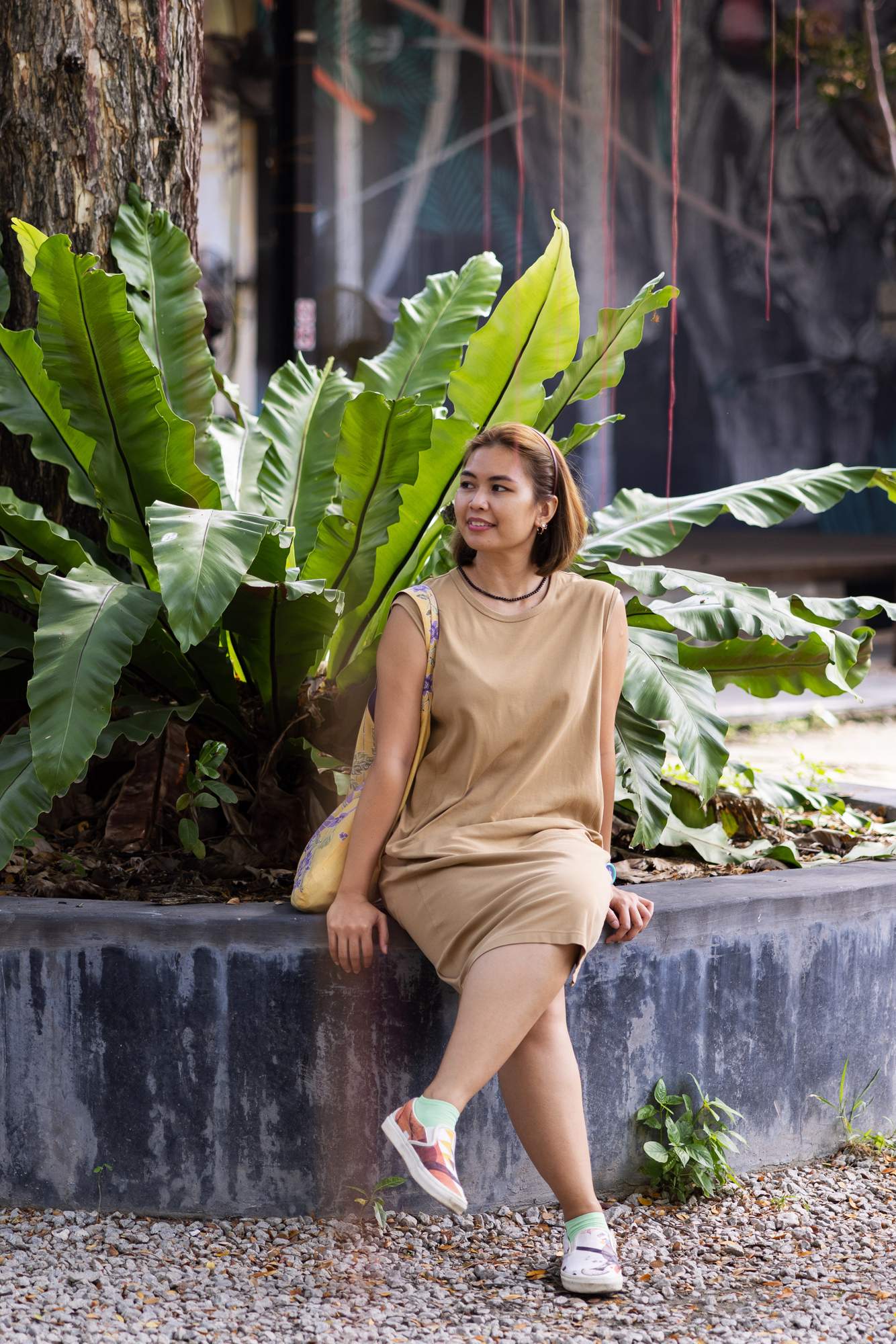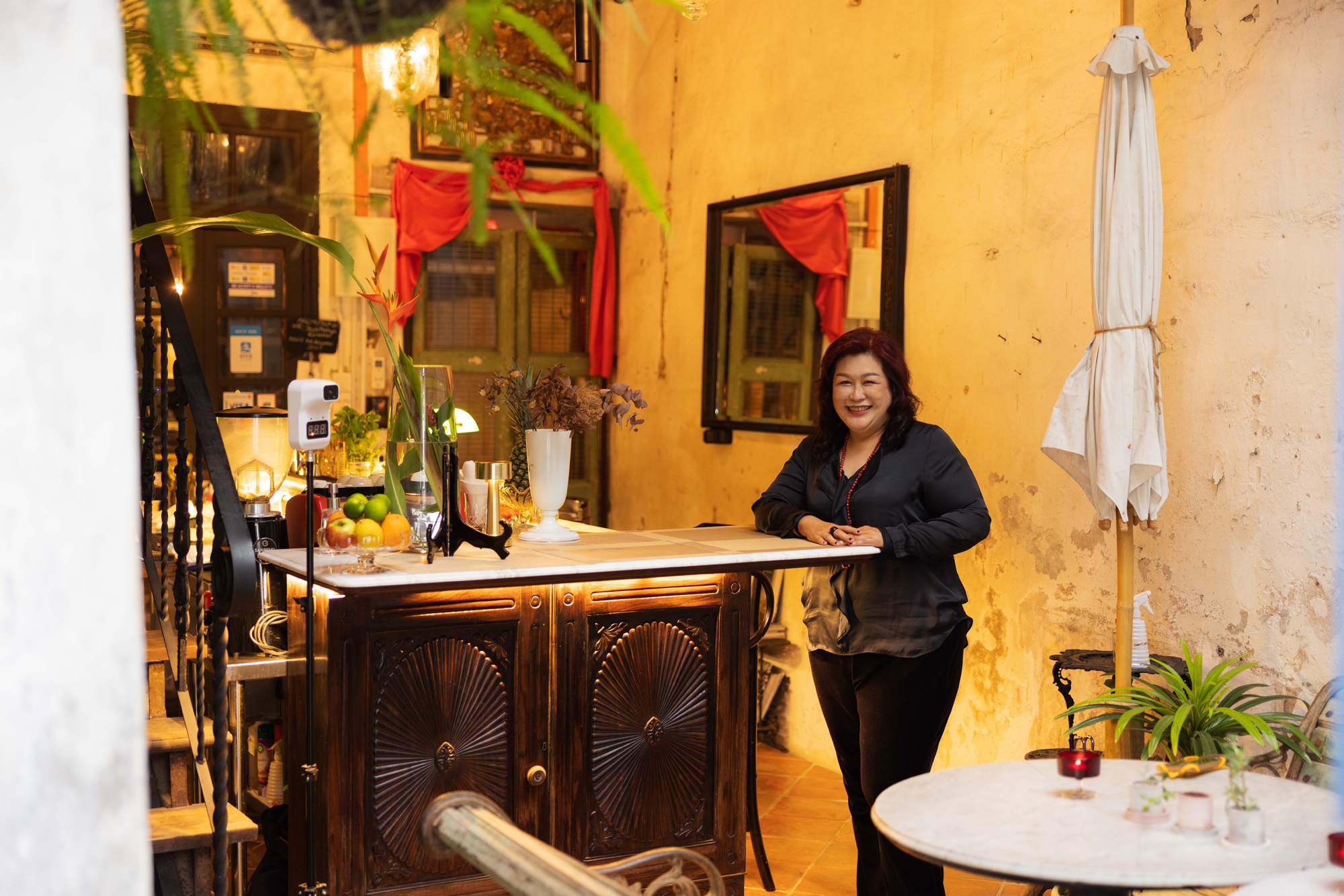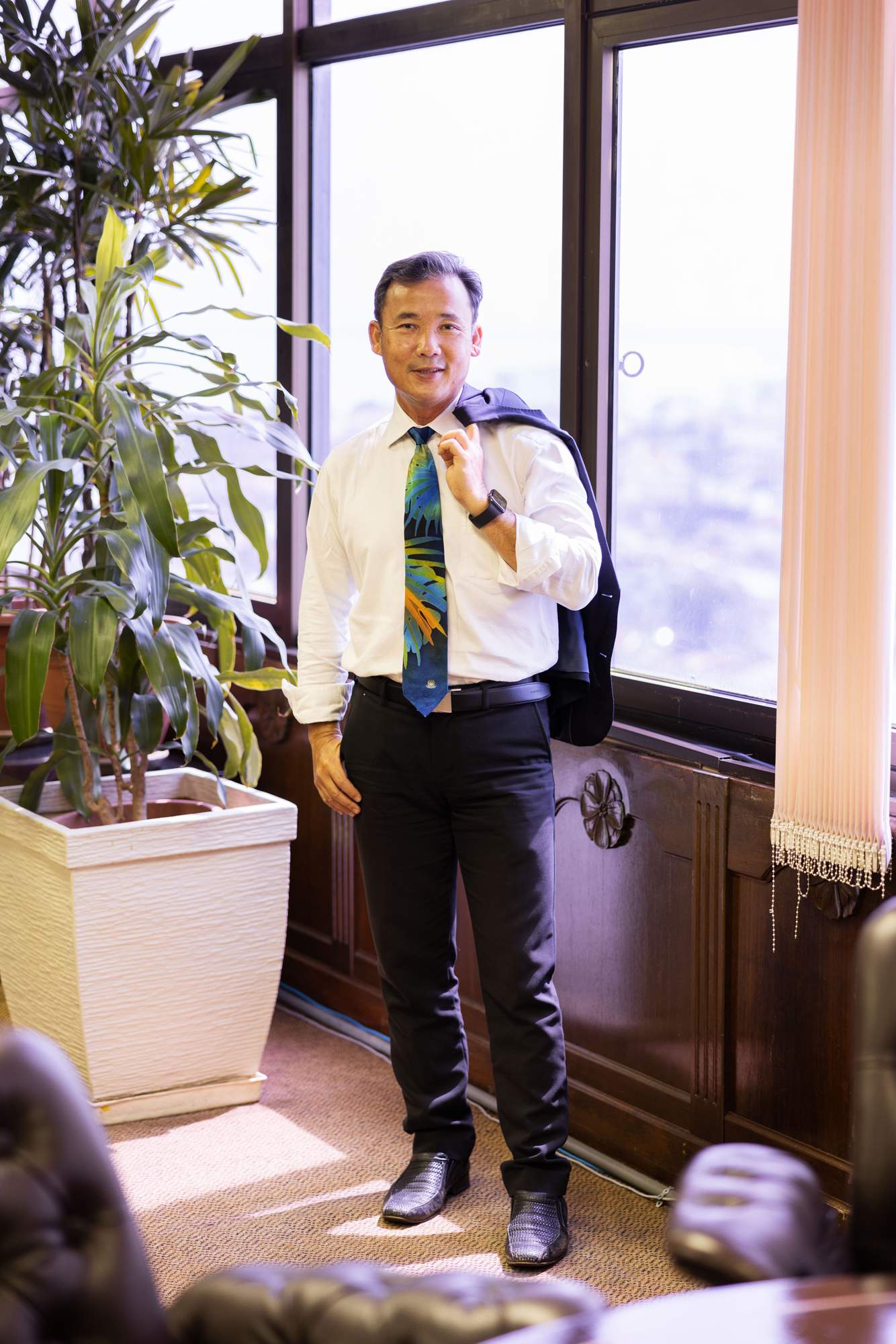 George Town might be a tropical paradise but it by no means exists in splendid isolation. After 15 years in Singapore, Antoine de Juge, Asean operations manager for optical-retail software firm Cosium, moved here to live somewhere more relaxed but just as connected as the city-state. Penang International Airport is a 30-minute drive away and offers direct flights across Asia and to the Middle East, after which it's a straight skip to De Juge's native France and elsewhere in Europe.
The Frenchman is one of many to make the move. George Town's liveability – it is safe, close to nature and boasts good schools and healthcare – means that expatriates often extend their stays. Many live here with their families and commute to Singapore or Bangkok during the week.
Penang Island's mayor, Yew Tung Seang, wants to continue improving his city's liveability. The local government plans to build more bicycle lanes, expand the number of parks – there are currently about 300 across the island – add a citywide internet connection and revitalise George Town's underused back lanes. "And we want to make sure that there are more habitable units available in this whole Unesco site for people to live, learn, work and play in," he says.
Like the hospitality industry, George Town's globally renowned arts and culture scene was forced to make do without foreign visitors during the pandemic. Popular annual attractions such as the George Town Literary Festival and the broader George Town Festival temporarily went online. Now, though, artists and organisers are raring to go.
"We have programmes filled up until the end of the year – exhibitions, film screenings and performances," says Wanida Razali, gallery manager at Hin Bus Depot, an arts hub occupying more than 5,570 sq m in a former bus station. Since its inception in 2014, it has grown from a bare-bones exhibition space to a multidisciplinary micro-neighbourhood with restaurants, shops and artist studios, let below market rate to support artists and small businesses. The walls of the old bus station's mural garden are adorned with colourful paintings. People wander the grassy open area, studying the latest exhibits, sipping coffee, picnicking and reading under the trees. Fine-dining establishment Restaurant Au Jardin recently expanded its space at Hin Bus Depot and a building under construction will host a digital and creative co-working space that's due to open in the second half of 2022.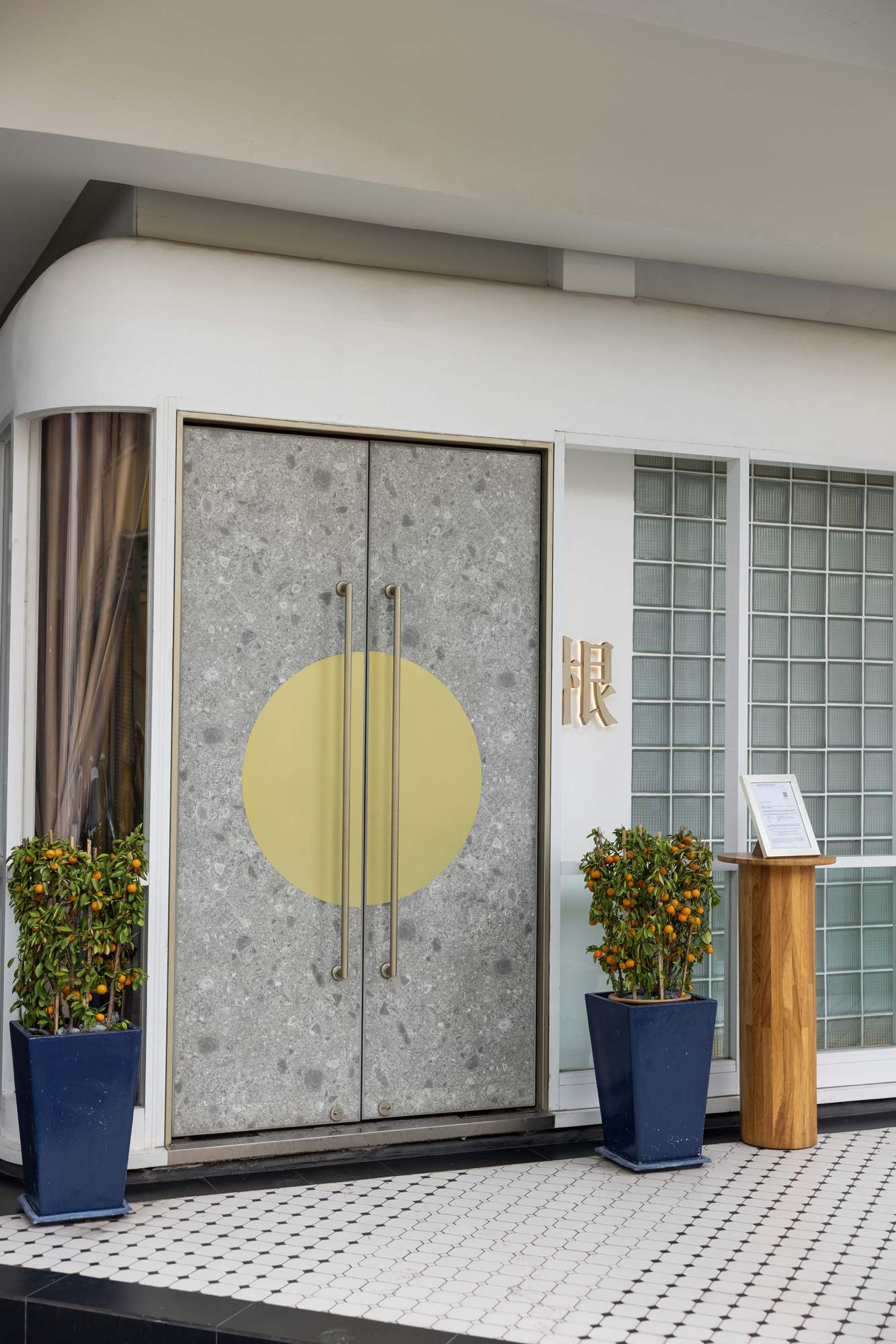 George Town's small-town feel, especially in its creative community, has made it a collaborative hub. Just 20 minutes' walk from Hin Bus Depot is Form, a light-filled former warehouse that's home to a bar and restaurant, a florist, an interior design firm and a creative consultancy called Double & Two. The tenants have come to know each other and sometimes work together on projects.
Yenhong Koh, ceo and co-founder of Double & Two, describes Form as "a space for creatives to set up, share, develop and showcase their ideas and work collectively and individually". Koh, a graphic designer by training, launched Double & Two in March 2020 with three friends. They look for work that showcases George Town's offerings to the rest of the world; in a recent project they designed merchandise and online promotional material for a traditional Chinese pastry shop.
"George Town has a lot of different artists," says Koh. "We want to use our creativity to bring more people here, especially young people."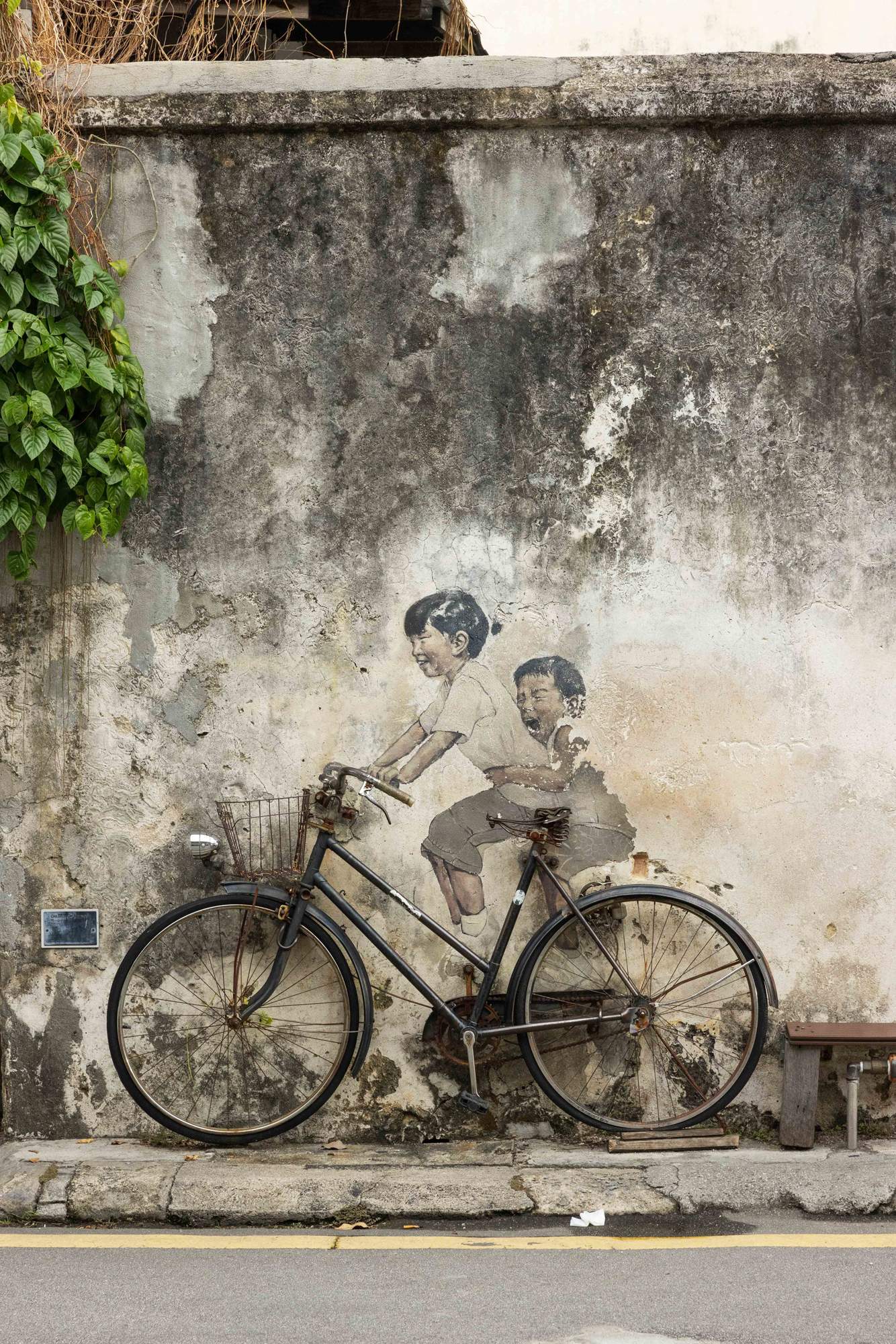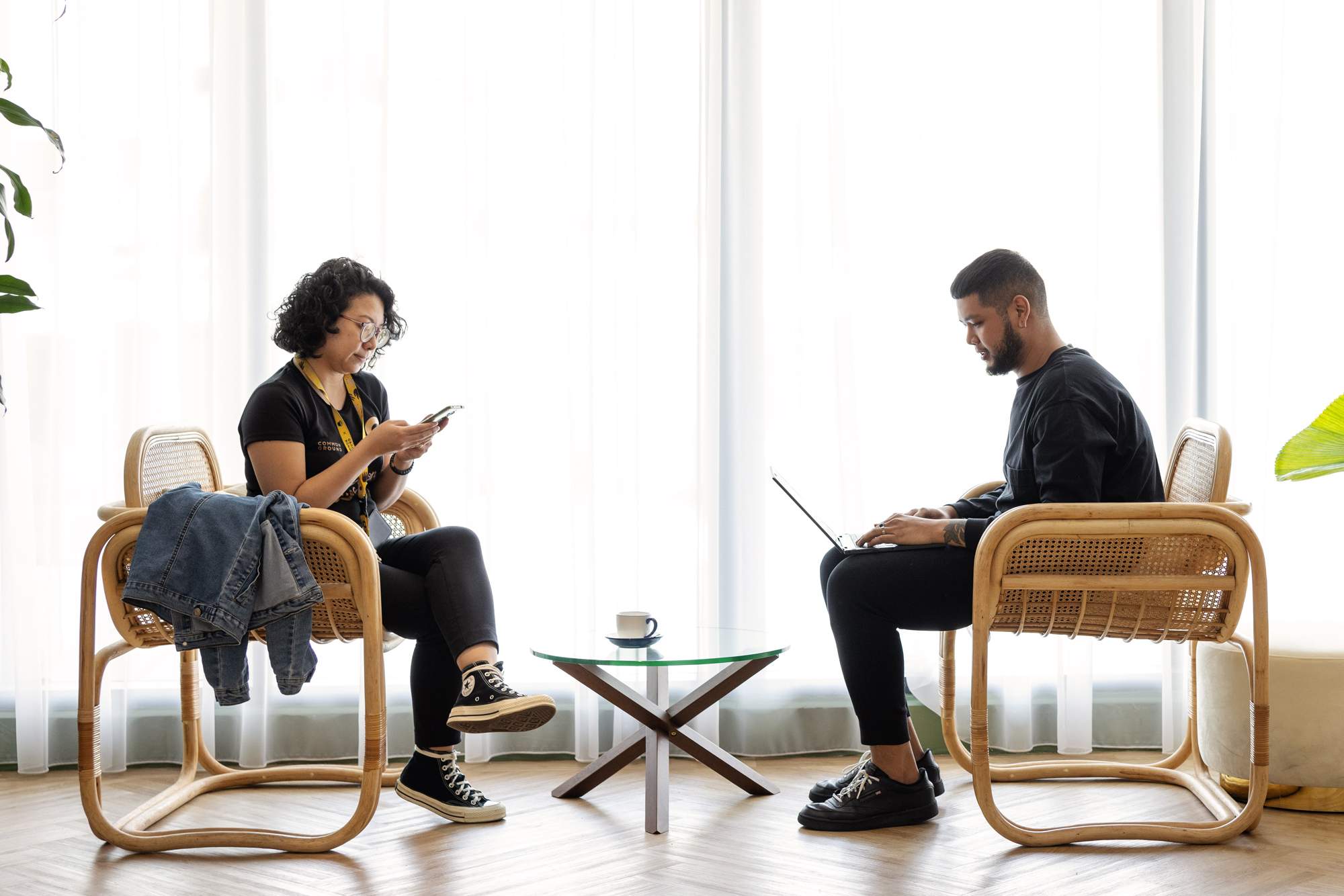 Insider knowledge
Who lives here?
Architects and artists, innovative chefs and tech entrepreneurs, families who want to raise their kids in a safe, multicultural and friendly place.
What businesses are booming?
Electronics manufacturing is still going strong. Boutique hotels and eco-tourism firms are gearing up for the return of international travellers later this year.
Where could I find the proverbial gap in the market?
There is plenty of room for sustainability-minded businesses and technology start-ups.
How welcoming is the city to entrepreneurs?
The state government is eager to attract home-grown and foreign talent. Agencies such as Invest Penang and Digital Penang offer funding, networking, other incentives and, soon, digital-nomad visas.
Will my quality of life improve?
Unless you already live on a tropical island with all the conveniences of the world's biggest cities, it probably will.
And what about the cost of living?
Lunch at a local hawker centre won't set you back more than 10 ringgit (€2.15). Rent a three-bedroom flat with a sea view in Batu Ferringhi for 2,500 ringgit (€537) or a two-storey refurbished shop house in the heart of the heritage zone for 2,200 ringgit (€473) a month.
Can I escape the city at weekends?
Fly to Singapore, Vietnam or Thailand in about two hours. Mainland Malaysia is just across the bridge and the pristine beaches of Langkawi are a 40-minute flight away.
What about a fun night out to finish the week?
Aperitifs at Archipelago or Magazine 63, followed by shared plates at Communal Table by Gen and then upstairs for an impressive selection of natural wine at Wine Not.
Honestly, should I move here?
George Town is one of the most affordable and vibrant cities in Southeast Asia. Book your tickets.