New opening: Downtown LA Proper / Los Angeles
Rest easy
Downtown LA Proper has been three years in the making. We take a tour of the revamped 1920s building that's luring the overnight crowd back to the area.
"We've always been inspired by the pulse of this historic pocket of Downtown Los Angeles [DTLA]," says Brian De Lowe, co-founder of Proper Hospitality, as he shows Monocle around the brand's latest opening. "It speaks to our hometown's past and vibrant future."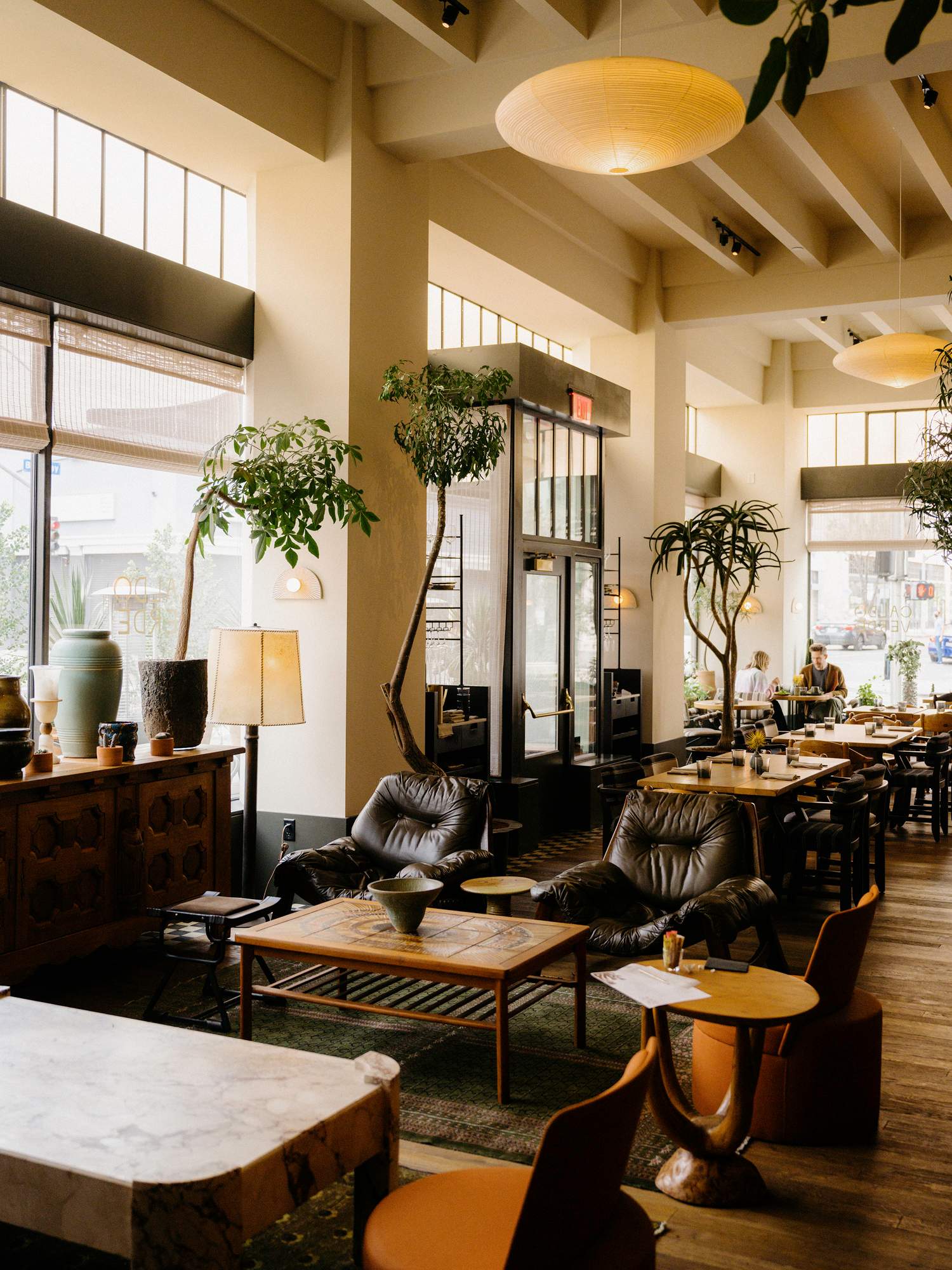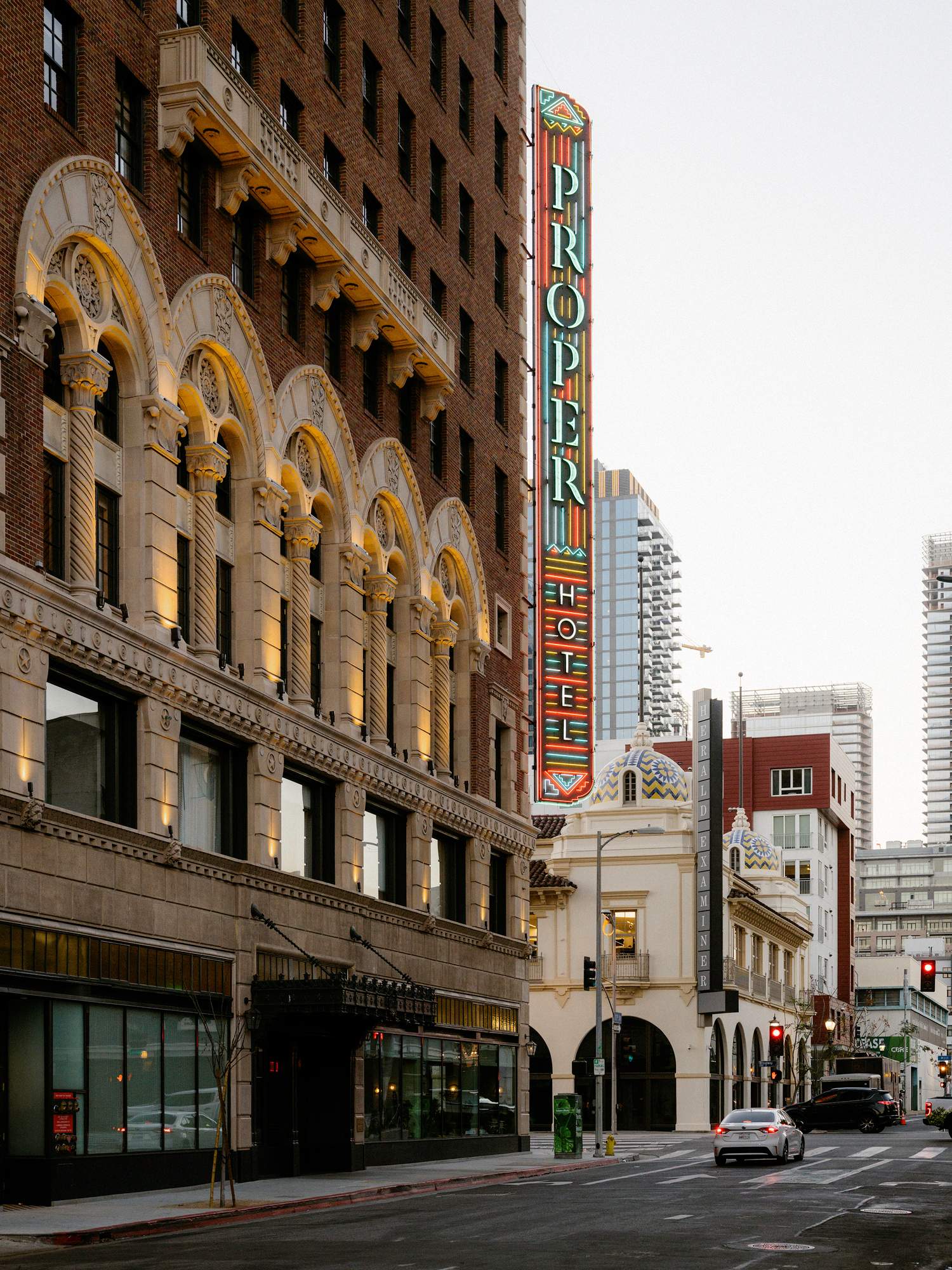 And while the pandemic hasn't been all that kind to either tourism or the fortunes of the city centre, the new Downtown LA Proper hotel looks well placed to tempt guests and diners. The 1920s building took three years to update. Once a private members' club frequented in its heyday by characters such as golden age film director Cecil B DeMille and Harry Warner (of Warner Bros fame), the premises became a much-used but rather unloved 13-storey YWCA in the 1960s.
"The design needed to reflect the glamour, the relaxed coolness and the cultural influences," says designer Kelly Wearstler, who works across high-end residential, commercial, retail and hospitality spaces, of the blank canvas the building offered her. "I wanted to capture the vibrance of Los Angeles."\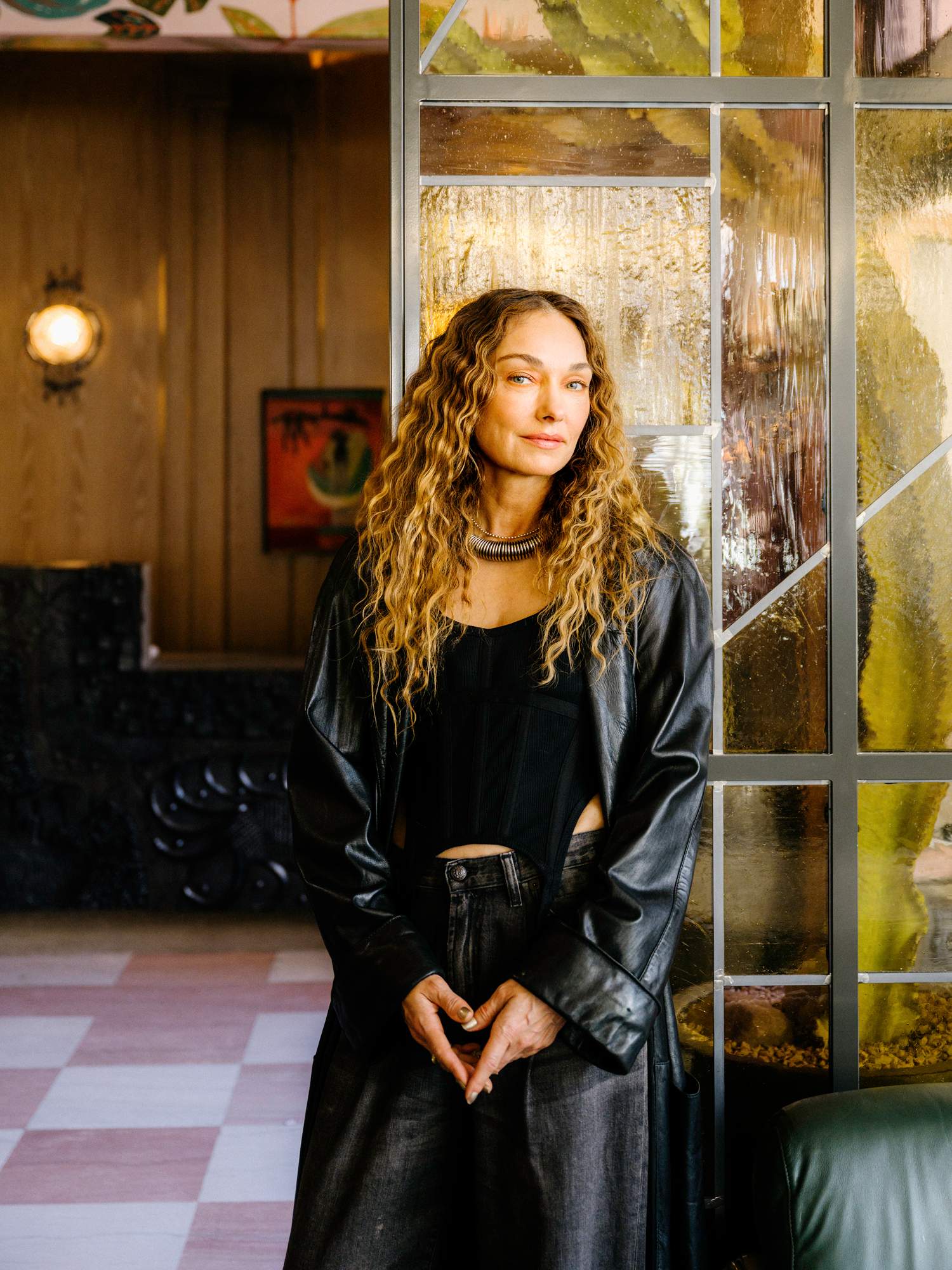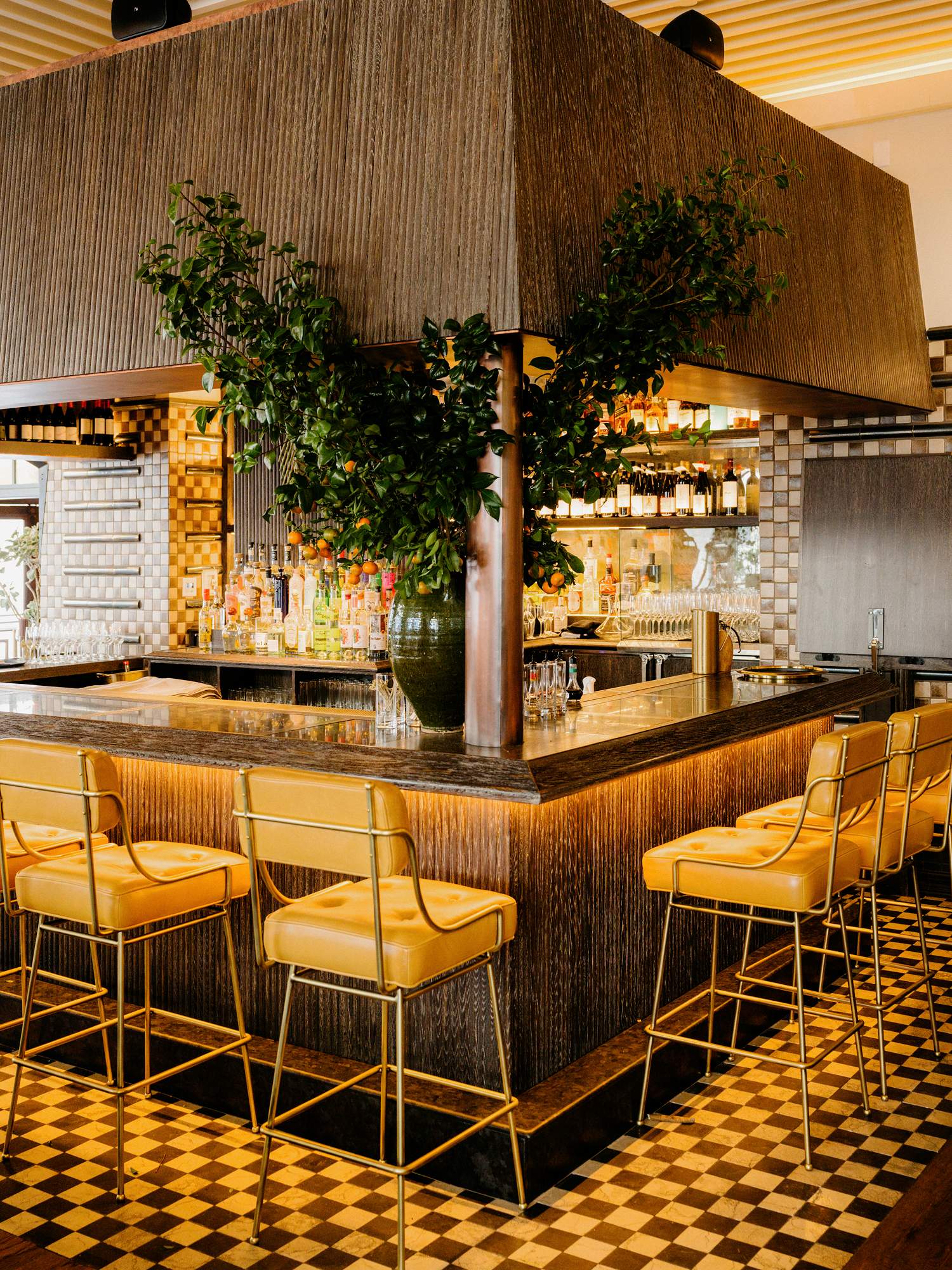 Working to preserve its colourful past, the designer set out to blend elements of Mexican modernism – a movement that first gained traction in the 1920s – with Moroccan, Spanish and Portuguese influences as a nod to DTLA's many waves of migration. "Los Angeles is a very multicultural city, which, of course, influences so much of its architecture and design," says Wearstler. "My goal was to capture as much of this cultural richness as possible and create a design that felt authentic to this lively neighbourhood."
"Everything we do starts with community," says De Lowe. "Site-specific murals and installations were commissioned from local artists to pay respect not only to the hotel's physical surroundings but also to the talented artistic community that has shaped and continues to shape DTLA." The city's artists are featured throughout: a melange of Mexican folk-art motifs covers the lobby, created by painter Abel Macias; there's a vibrant stained-glass structure by the artisans of Judson Studios and wall hangings by Ben Medansky and Morgan Peck.
"Hotels are so much more than a place to sleep; it is the point of origin for every new discovery"
Highly residential in feel, the hotel has 147 guest rooms and two suites, which Wearstler created by tapping into the building's past. One suite occupies a former basketball court, retaining its original wooden flooring; in the other is a generously sized indoor pool. With the James Beard Award-winning team of restaurateur Caroline Styne and chef Suzanne Goin at the helm of the kitchen, guests can choose between two eating options: Cara Cara, an open-air affair with rooftop views, and Caldo Verde, the place to go for Mexican and Portuguese-inspired dishes.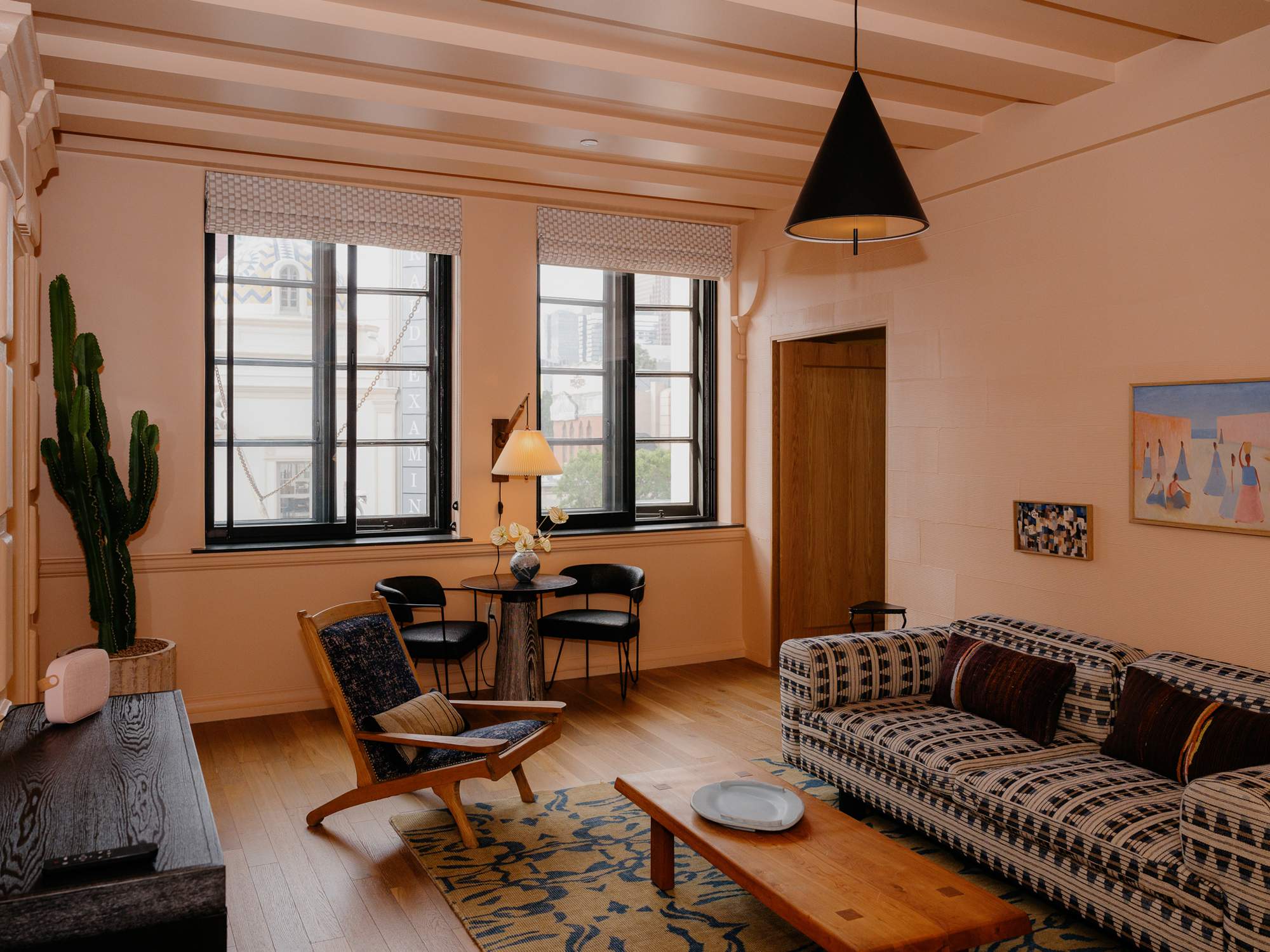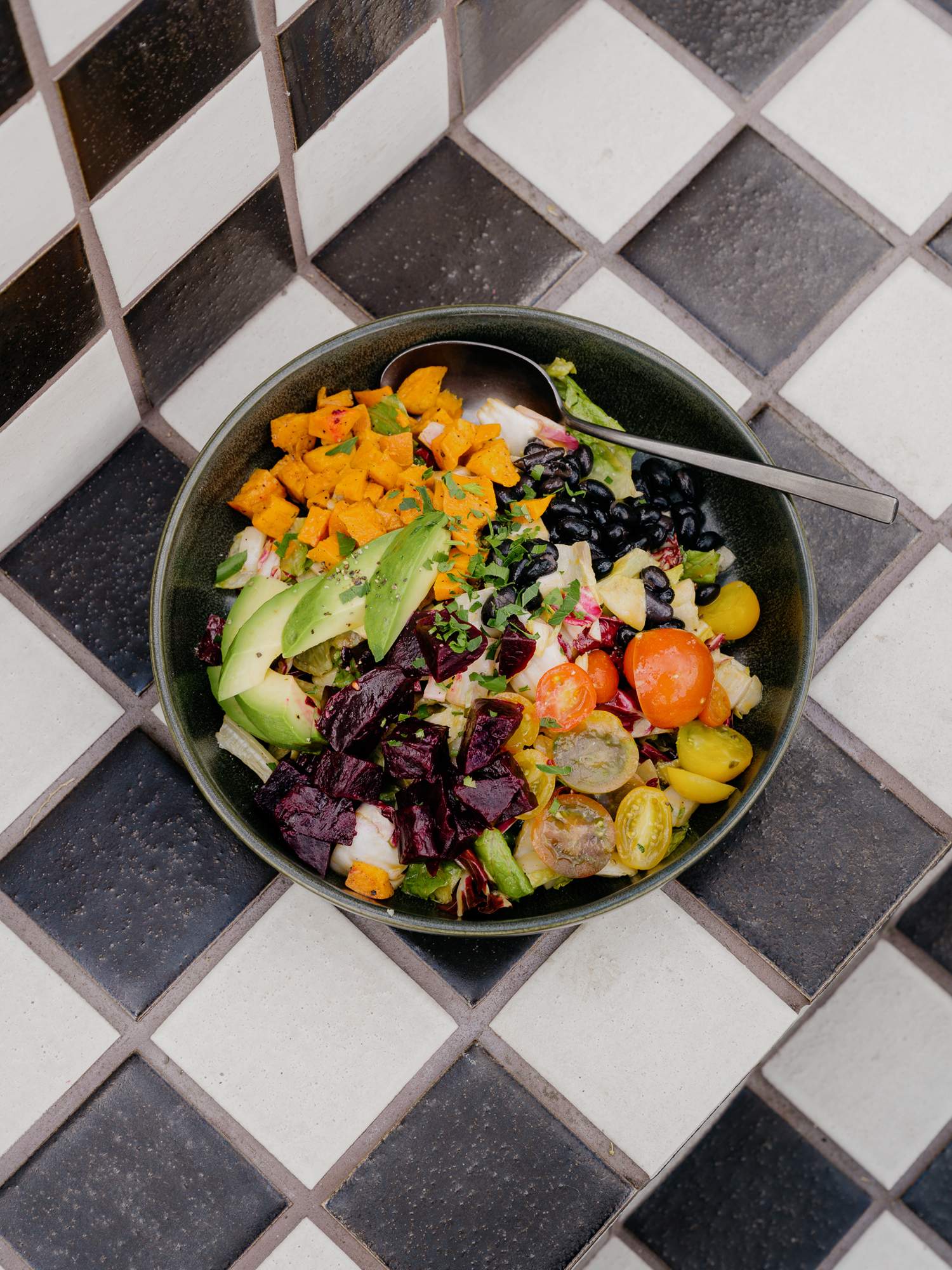 "Every project starts from a place of exploration and curiosity," says Wearstler. "For DTLA, we worked with a building that has incredible historic architecture, a storied past and an inspiring location." To date, Proper's projects include outposts in Austin, San Francisco and Santa Monica, as well as the new site in LA. "Hotels are so much more than a place to sleep; it is the point of origin for every new discovery," says Wearstler in the lobby. "If it's designed well, a hotel can help to convey the spirit of a destination." 
properhotel.com
DTLA address book:
Eat
Damian
A homage to Mexican culture with food prepared using seasonal Californian ingredients, Damian is the latest restaurant by Enrique Olvera. His twists on tradition include molten gruyère quesadilla, sweet tamal de elote and pescado a la brasa. 
damiandtla.com
Drink
Bar Jackalope
Hidden behind cocktail bar Seven Grand, this cosy 18-seat speakeasy specialises in Japanese whisky, with more than 120 varieties of rare spirits.
barjackalope.com
Visit
Row DTLA
Great for shopping and eating. Go for Japanese food at Hayato (order a bento box) or the flakiest, crunchiest fried chicken from chef Kuniko Yagi's Pikunico. Check out Erica Tanov, Kinto, Ahlem Eyewear and Bodega, which is possibly the best-stocked trainer shop in Los Angeles. 
rowdtla.com
Shop
These Days
An oddball gallery-boutique hybrid offering a wide range of art, from experimental photography to books. Discover a curated selection of goodies, including Le Feu de L'eau candles and rare prints. 
thesedaysla.com
See
Bradbury Building
Step inside the oldest commercial building in central LA. Known for its skylighted atrium of walkways, staircases and ornate ironwork, the Bradbury has starred in fiction, film and television, and is home to members' club and co-working space Neuehouse.
neuehouse.com