Affairs: Diplomacy / Antalya
The art of mediation
Turkey has found itself with a new diplomatic purpose since Russia invaded Ukraine: the trusted mediator. After years of being seen as unreliable, even mercurial, by the West, and spats with neighbours, it is playing a key role in trying to end the war. That's why this year's annual Antalya Forum, attended by more than 75 countries, suddenly became a hot ticket. Monocle was there to meet the ministers and dignitaries – and see what the world looks like from the shores of Antalya.
The middle of March might be off-season in the southern Turkish resort town of Antalya but the airport has been busy all day with jets delivering visitors from around the world. They include foreign ministers, policy wonks and the cream of the diplomatic community, all invited to come together to get a different – Turkish-flavoured – view on world events during the three-day long Antalya Diplomacy Forum (adf).
The gathering, in its second year, has gained even greater significance since the invitations first went in the post: Russia's invasion of Ukraine has put Turkey's role in Europe under the spotlight. Indeed, the day before the event opens, Antalya plays host to the first bilateral meeting between Ukraine and Russia's foreign ministers since the conflict began on 24 February. The meeting is at the invitation of Turkey's president, Recep Tayyip Erdogan, but it's the country's foreign minister, Mevlut Cavusoglu, who mediates the delicate encounter. Though it yields little in tangible results, it marks the start of a series of more earnest talks between the two warring parties and, crucially for Turkey, its emergence as one of a select few trusted mediators in this destructive conflict. It's a swift return to diplomatic prominence for a country that has been seen in recent years by many in capitals west of Turkey as maverick and combative.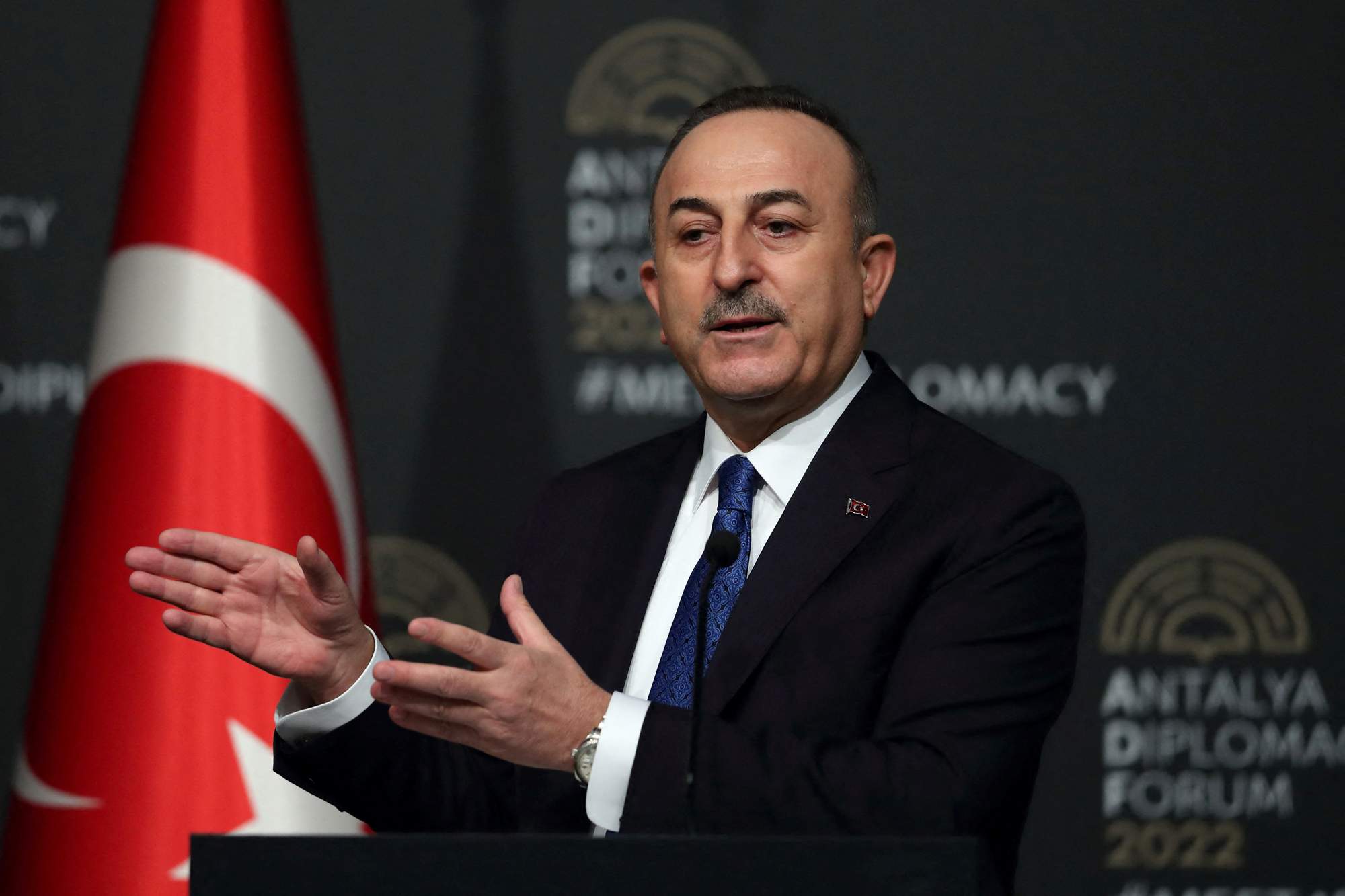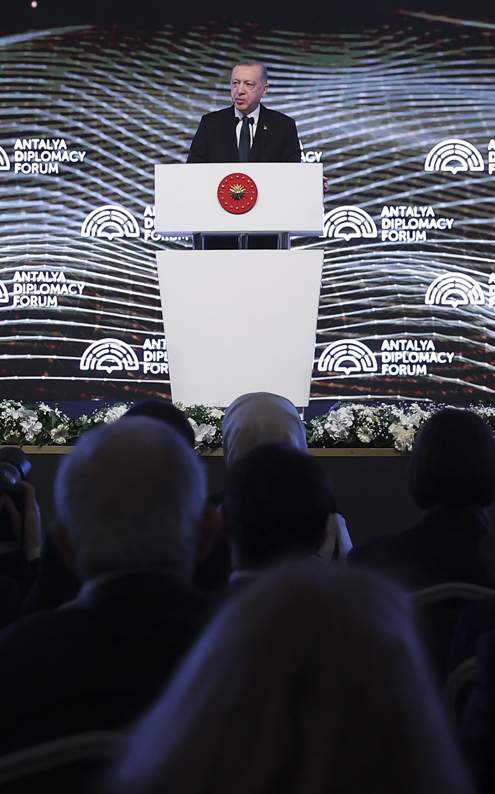 As we enter the vast Nest convention centre, Cavusoglu is sitting outside the main conference hall scribbling down final amendments to his speech. It's a rare quiet moment in between him greeting arriving dignitaries and their motorcades. Cavusoglu opens proceedings moments later by saying, "I am neither an optimist nor a pessimist; I'm a realist." It sums up the mood of the diplomats, who are here for the panel discussions and more hushed bilateral meetings.
The forum includes officials from more than 75 countries, ranging from the US and EU to Afghanistan and Venezuela. It is preceded by a one-day Istanbul Mediation Conference, also held in Antalya and now in its eighth year, that brings together specialists in conflict mediation. Ostensibly the theme is "recoding diplomacy" – how to retool for the challenges of the 21st century. But there's one topic dominating the water-cooler conversation. "Ukraine is what everyone's talking about in the corridors, in bilateral meetings, in the pull-asides, over meals," says Jeffrey Feltman, a former US diplomat and UN under-secretary general for political affairs, and now a visiting fellow with the Brookings Institution. "I appreciate the fact that the Turks were able to pull this off in person at a time when we face a real crisis with the war in Ukraine."
The eclectic list of attendees includes Western and non-Western dignitaries: Russia's foreign minister Sergei Lavrov (though he only stays for a few hours of meetings with allies) and Amir Khan Muttaqi, the acting foreign minister of Taliban-led Afghanistan, who is here to see US, Turkish and Qatari officials. Muttaqi even joins an extraordinary on-stage panel discussion where he calls for global recognition but is also made to answer some tough questions, including from Afghan political leader and women's rights activist Fatima Gailani, that he's unlikely to have responded to back home.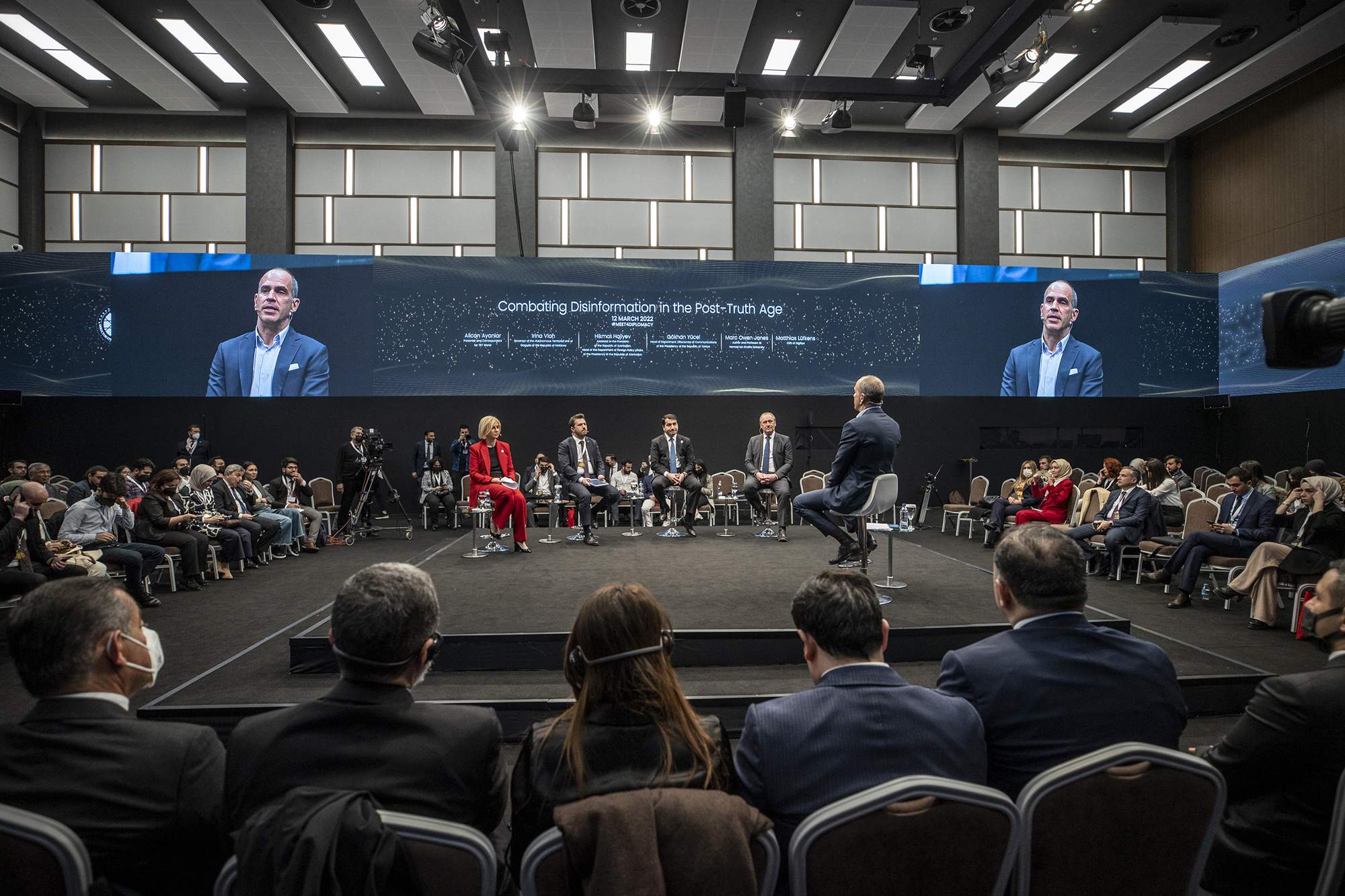 Also on hand is Venezuela, an ally of Russia. Although under tough US sanctions, it is an oil-producing power that could help the West rebalance its energy needs away from Moscow. When monocle catches up with Venezuela's suddenly in-demand foreign minister, Félix Plasencia, he rattles off a list of meetings that he's held in Antalya, including with Lavrov, both Iraq and Palestine's foreign ministers, and the EU's foreign-policy chief, Josep Borrell. Plasencia tells us that he is critical of the West's sweeping sanctions against Russia and those in place against his own nation. 
"This is an informal forum, so we shouldn't only invite people or institutions who we think like us – on the contrary. All representatives here are allowed to freely express their views"
"Sanctions never work," he says, but the ability to meet here is itself "a success for peace. Tolerance is part of the rhetoric here; a new approach towards doing diplomacy that is rare, that includes differences."
This, of course, is part of Turkey's intention in hosting adf: "This is an informal forum, so we shouldn't only invite people or institutions who we think like us – on the contrary," Murat Karagöz, a Turkish ambassador and director-general of information at the foreign ministry, tells monocle during a coffee break. "Whether we agree or not, it is important that all representatives here are freely allowed to express their views."
With Ukraine on everyone's minds, there's a palpable shift in diplomatic priorities; a realisation that territorial conflicts between states, once largely consigned to the past, are in danger of becoming more prevalent. "I'm deeply concerned that what we have seen is a real uptick in war," says Janne Taalas, ceo of the Helsinki-based cmi, a private mediation organisation. "We have seen war being resorted to as a way to resolve conflicts in Syria, Afghanistan, Yemen, Ethiopia, Nagorno-Karabakh, Myanmar and now Ukraine."
For some Western critics, it is the semi-autocratic nature of Turkey's government that allows it to navigate the new middle, and maintain friendly relations with Russia and Ukraine alike. Turkish officials bristle at such a notion ("No democracy is perfect: just look at the US", one diplomat retorts) and argue instead that Turkey is a less righteous mediator than some Western nations.
It's a view that reflects the way in which many non-Western officials here in Antalya see the war in Ukraine. While sadness about the destructive conflict is almost universal, the primary focus is on that need to respect territorial integrity. Ukraine's fledgling democracy matters less to many here than its right to simply exist as a nation. And even among some Western politicians in Antalya, there is sympathy for a return to realpolitik that moves beyond moral considerations. "There are many facets to every conflict and one can always put them under a sort of umbrella – a fight of East and West, democracy versus autocracy," Ján Kubiš, Slovakia's former foreign minister, tells monocle. "But what is important is that we are human beings and killing people is wrong."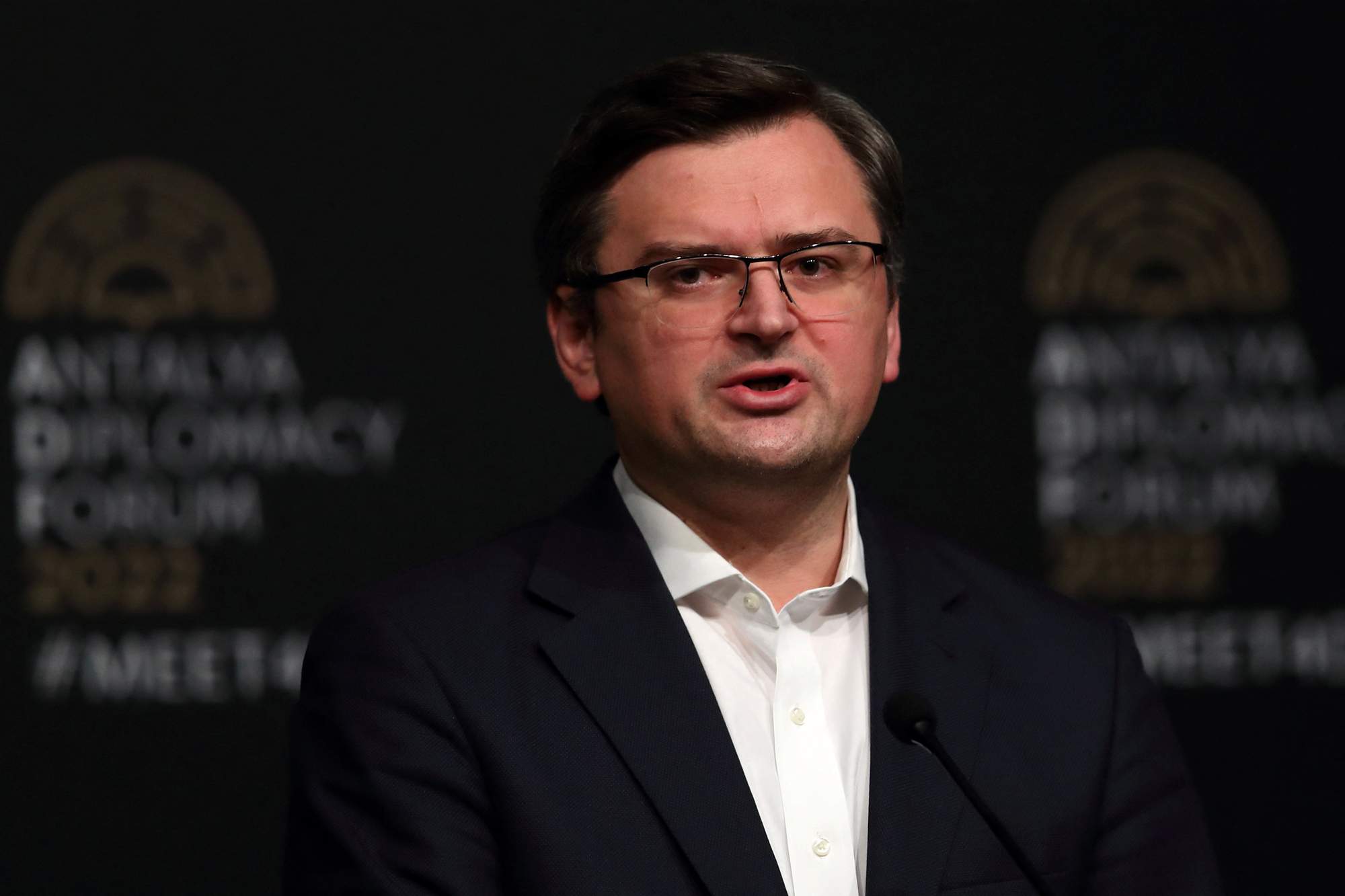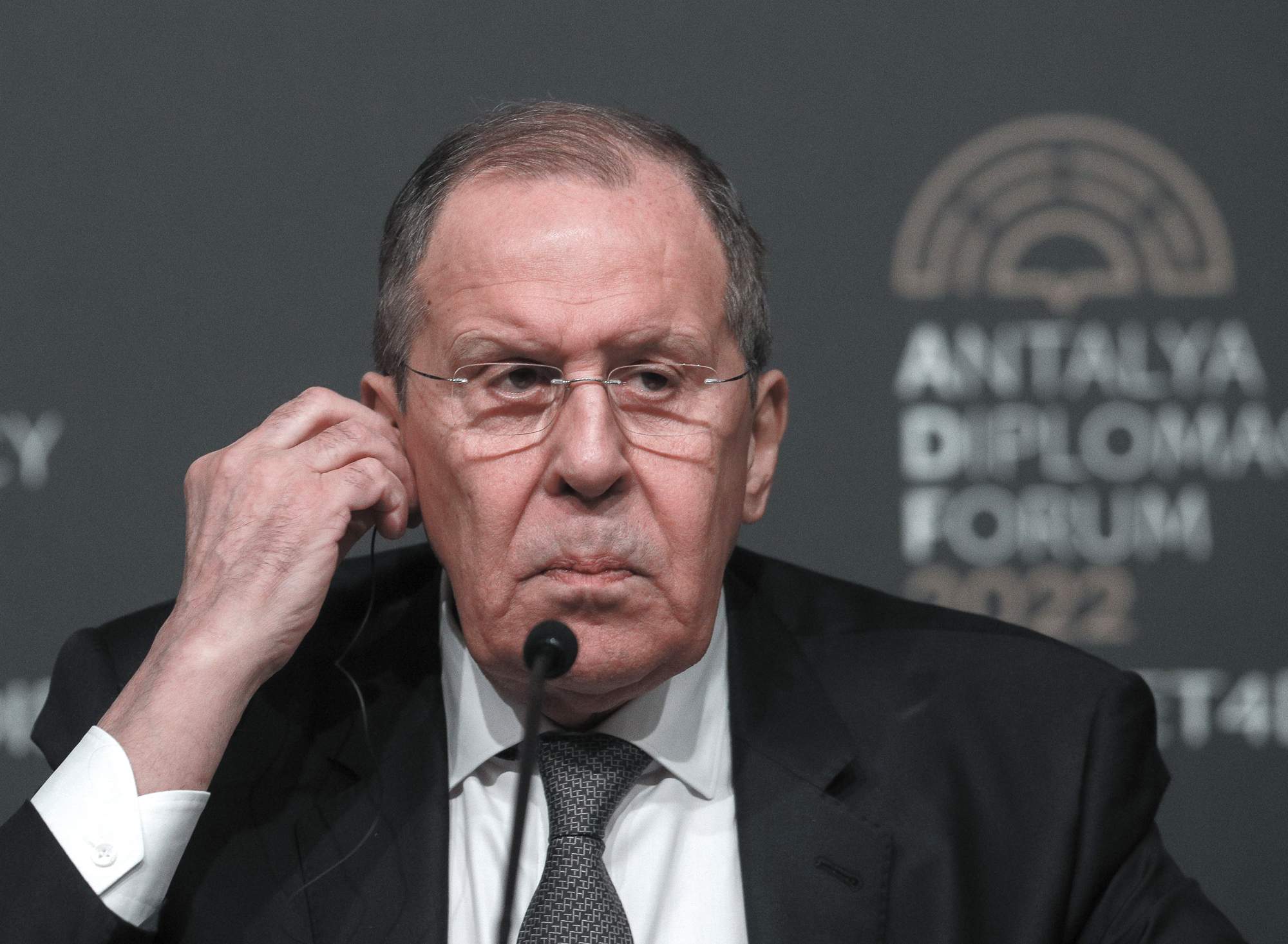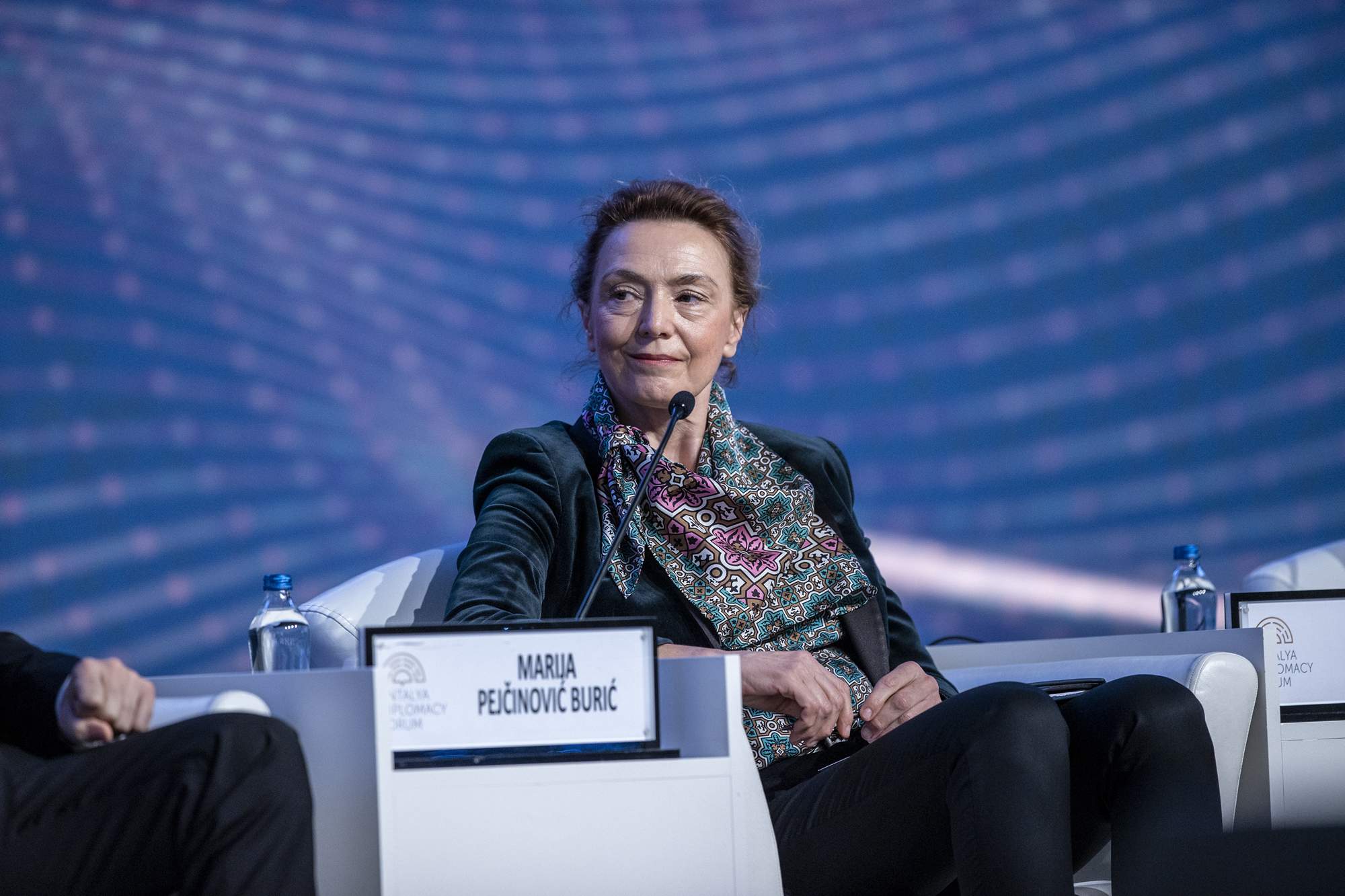 It's hardly the first time that Turkey has sought the role of global mediator. Ask the country's diplomats about their history of diplomacy and they will point you first and foremost to the Ottoman Empire, long a meeting point of East and West. That's not least because of Turkey's control of the Bosphorus Strait, which Turkey closed to all warships soon after the conflict between Ukraine and Russia broke out. A more recent marker was set in 2002, when Turkey formally adopted a "zero problems with neighbours" policy and used diplomacy to re-engage with the Middle East. In 2010, Turkey agreed to co-chair a new "friends of mediation" grouping at the UN with Finland, which has since grown to 52 countries. But the approach failed to yield quick results and Turkey has become engulfed in numerous conflicts, including the Syrian civil war. The pivot back to diplomacy is brought on by conflict weariness and spotting an opportunity. "Turkey is in a difficult region: if you have 10 important political problems in the world, seven or eight are here," Volkan Bozkir, who until last year was the first Turkish president of the UN General Assembly, tells monocle. "You can't put your head in the sand and pretend that nothing is happening. Turkey wants to be a partner in finding peace."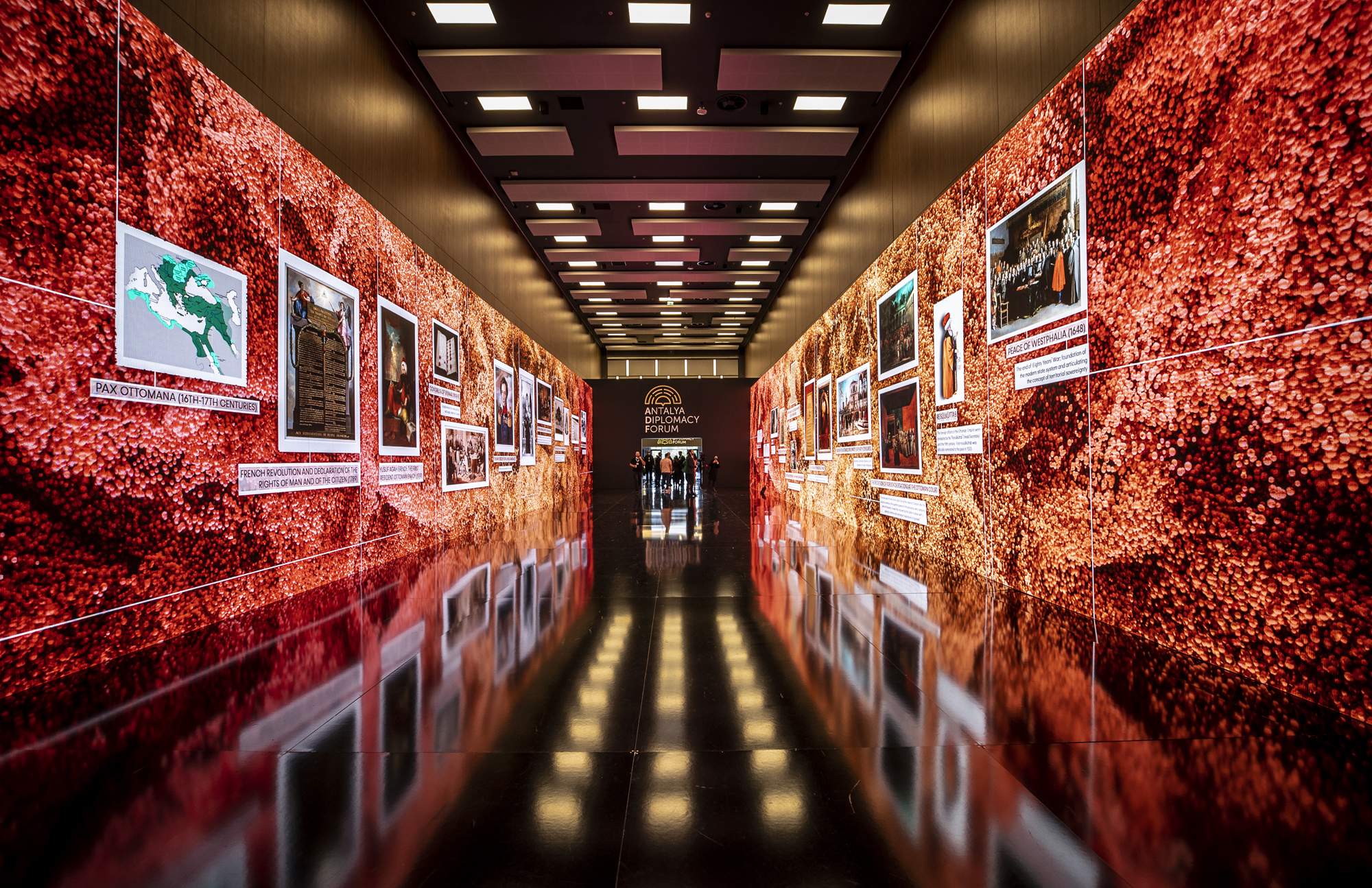 The country's diplomatic opportunity – and that of the Antalya forum – also stems from a perceived global vacuum at this critical moment. Bozkir says that the UN has been paralysed by Russia's veto-wielding power at the Security Council, forcing nations and regional institutions to step up. "The crisis we are facing is threatening the political mechanisms of Nato, the EU and the UN," says Bozkir. "If you show inefficiency and weakness, it will come to the minds of the people of the world that this isn't working; that we need a new international security order."
Is Turkey any good at mediating conflicts? "Turkey is joining that relatively small club of countries that want to strengthen their mediation credentials," says Michael Keating, executive director of the European Institute of Peace in Brussels. "But they will always do things that are ultimately in the interests of Turkey." An example of where interests align is Afghanistan, where Turkey has been providing aid and mediation, and managing Kabul's airport with Qatar since the departure of US forces. As a Nato member, but also a predominantly Muslim nation, Turkey has played a more constructive role than many Western nations, Keating says. "There are people who think that even talking to the Taliban is unacceptable but a lot of bloodshed could have perhaps been prevented had there been a willingness to transcend those reservations," he says. "These are difficult trade-offs but, at a certain point, the level of destruction is such that you have to swallow your values as a mediator."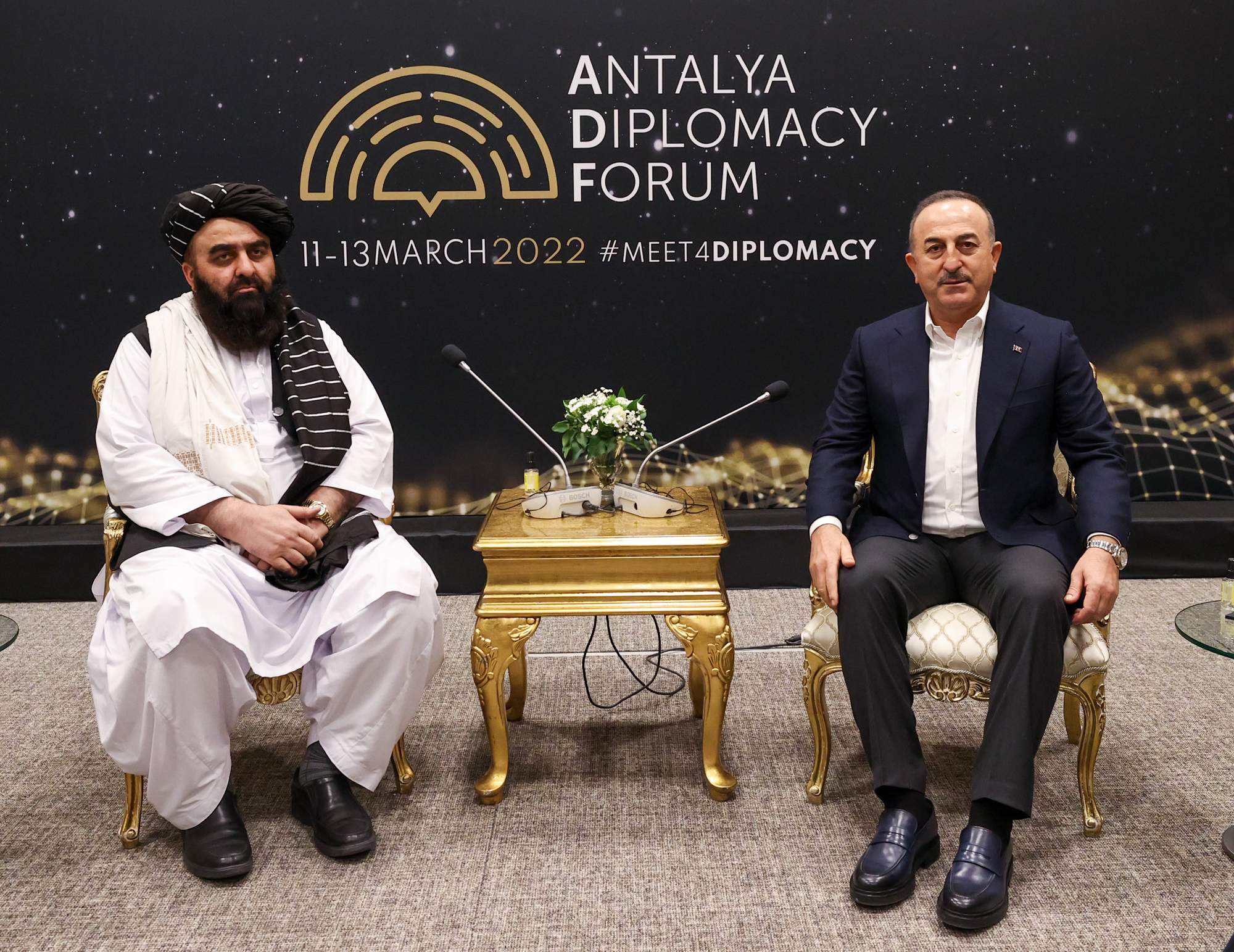 But some experts say that Turkey hasn't always maintained trust between parties in a conflict and has a penchant for impatience and picking sides. In Somalia, what began as a mediation effort with the breakaway region of Somaliland shifted to military support for Somalia. Pinar Akpinar, of Istanbul's Sabanci University, says that Turkey typically links mediation with other goals, such as gaining a regional foothold and economic influence. Diplomacy "became like a peaceful instrument for entering problematic regions", says Akpinar. "Turkey's foreign policy comes as a package: it offers mediation, aid and trade."
"Turkey is in a difficult region: if you have 10 important political problems in the world, seven or eight are here... Turkey wants to be a partner in finding peace"
And in the case of Russia and Ukraine? Artis Pabriks, Latvia's deputy prime minister and defence minister, says that Turkey has maintained trust where western European nations failed. "Turkey offers more balance," says Pabriks. Not only is it trusted by Russia but it has kept Ukraine on side. "Sometimes the trips of some western European leaders to Moscow gave the impression that we would rather go first to Moscow, figure out what Putin wants, then put it on Ukrainian shoulders. This is not how the Turks are acting."
Still, it's not all about soft power. Turkish defence companies, having honed their wares in Syria, have drawn interest during the Ukraine war. The Bayraktar tb2 drones (see page 51) have proven effective for Ukraine; Pabriks says that he met with several defence companies in Antalya and expects to invite Bayraktar back to Latvia for drone trials. The reality is that, as a Nato member in a dangerous region, Turkey is walking a tightrope predicated on a combination of hard and soft power. "With the Ukrainian crisis, Turkey's Nato membership is becoming more important and its value for the West is being recognised again," he says. "That's a huge success for Turkey." If the war in Ukraine continues to escalate, Turkey might once again have to pick a side. And that side will be Nato, Akpinar says. "There's no question about it."
Images: Getty Images, Reuters Pictures