At the front / Global
The Opener
Funding fiascos, changing the clocks, cycling in LA and the inside scoop from the Venice Biennale.
how to live: tokyo itinerary
The list
From behind a wall of arduous bureaucracy, the bright lights of Tokyo beckon, writes Tyler Brûlé.
As the ink was hitting the paper for our May edition I was winding through the streets of Bern on a tram. My destination? The Japanese embassy. It has now been more than two years since I took off from Tokyo's Narita airport on a jal flight, just as the pandemic was taking hold. I was sure that I'd soon be back but here we are 25 months later and now I have to apply for a business visa to enter Japan. The form has seemingly been designed to put off as many people as possible from making the journey but, thanks to my colleague Yuko, we wade through the bureaucracy and I should be winging my way to Tokyo in time for the release of our June edition. Yuko asks me, "What will you do when you land?" Excellent question. In no particular order, it'll go something like this.
1. I'll check into my usual room (4701) at the Park Hyatt Tokyo.
2. Then I'll have a run around Yoyogi Park.
3. Weather permitting, I'll walk to the monocle bureau in the Tomigaya district.
4. For coffee, I'll stop by Camelback café.
5. Lunch will be at Shiseido Parlour.
6. I'll stock up on stationery at Itoya.
7. Around the corner from the office is Cut Salon Ban, where I can get the best shave in Asia. The best in Europe is in Geneva (see here).
8. Dinner will be at Appia with a genki group of friends.
9. In the wee hours I'll swing by Daikanyama T-Site.
10. Day one will wrap with drinks at a new discovery. Karaoke in Ginza will be saved for evenings two, three and four.
---
correspondent's view: Los Angeles
Pedal power
Los Angeles's mayoral race is well under way and the in-tray at city hall is already stuffed: rocketing rents, entrenched homelessness, residents nervy about crime. It's clear that regardless of who gets the job, the more urgent question is, "Where to begin?"
I'd start on a bicycle. Since moving here in December, I've crisscrossed LA on two wheels and it's a white-knuckle ride in a city where the car is king. Most Angelenos look aghast at the notion. I recently heard one flowerchild holler as I sped by: "Where the fuck are we, Paris?" But cycling here has offered a fresh perspective, especially for anyone learning a new beat.
Otherwise, the city whizzes past the car window in a dazzling, palm-tree blur. At a pedal's pace, both its quieter beauties and grim realities come into focus: every morning, I creak past the pavement encampments that tell the desperate tale of a local government that looked away. 
In Culver City, where monocle's bureau is located, they're proud of their lovely if lonely bike lanes. But the picture is different in Beverly Hills, where you pedal for your life in a Tesla throng.
It's the job of the next mayor to smooth these disparities between LA's cities and, ahead of the Olympics in 2028, get more Angelenos onto trains, buses and of course bicycles – however unpopular they are with drivers right now. To that end, I say to the runners and riders in this race, "On yer bike."
---
From the Zürchers sending themselves to jail, to the cruise ships returning to Canada's ports, Monocle's writers across the globe give you their bureau updates.
Toronto is becoming a major hub for cruise ships once again, with several of the biggest lines steaming ahead on plans to reinstate voyages across the Great Lakes. It's good news for an industry emerging from two years of choppy waters.
los angeles
Holding the fort
Hearst Castle, the fabulous folly of pools and pleasure gardens built in 1919 by publishing magnate William Randolph Hearst, is set to reopen after a two-year closure. Hearst's zebras, we're assured, still wander the grounds. 
The Elizabeth line, which will connect London's East End to Heathrow by train in 40 minutes, is entering the final phases of testing and will open this spring. First mooted in the 1970s, any further delays will be but a blip on the timeline.
zürich
Holiday in the can
Zürchers are sending themselves to jail at the new Zürich West prison, with 832 people having signed up to test the facilities. Participants must pass a security clearance and hand over their phones but the strip-search is optional.
hong kong
Food for thought
The South China Morning Post is searching for a new food and wine editor following the retirement of 25-year veteran Susan Jung. The paper's trusted restaurant reviews carry the same influence here as its iconic horoscopes and horse racing tips.
Japan's longest-running jazz cafe, Chigusa, has played its last record and is set to be turned into a museum and live music venue. Founded by jazz fan Mamoru Yoshida in 1933, it was once burnt to the ground in a 1945 air raid.
---
Paying the price
It's a common enough mistake: half-awake while on your online bank account, paying the plumber instead of the florist. Some functionary of the Taliban has committed a similar yet grander blunder, accidentally wiring $800,000 (€720,000) to Afghanistan's embassy in Tajikistan, which is still held by emissaries of the government overthrown by the Taliban last year – and refuses to return it.
Invoking this mishap might ease some heat on Joe Biden, who has been criticised for using some of the $7bn (€6.3bn) of Afghanistan assets held in the US to compensate victims of September 11 – a crime for which few, if any, living Afghans bear any direct responsibility. He is possibly entitled to retort that the Taliban could clearly not be trusted to not misplace it, misdirect it or spend it on magic beans. 
The Taliban's theocratic inclinations mean that a gag about "clerical errors" is, also, right there. 
---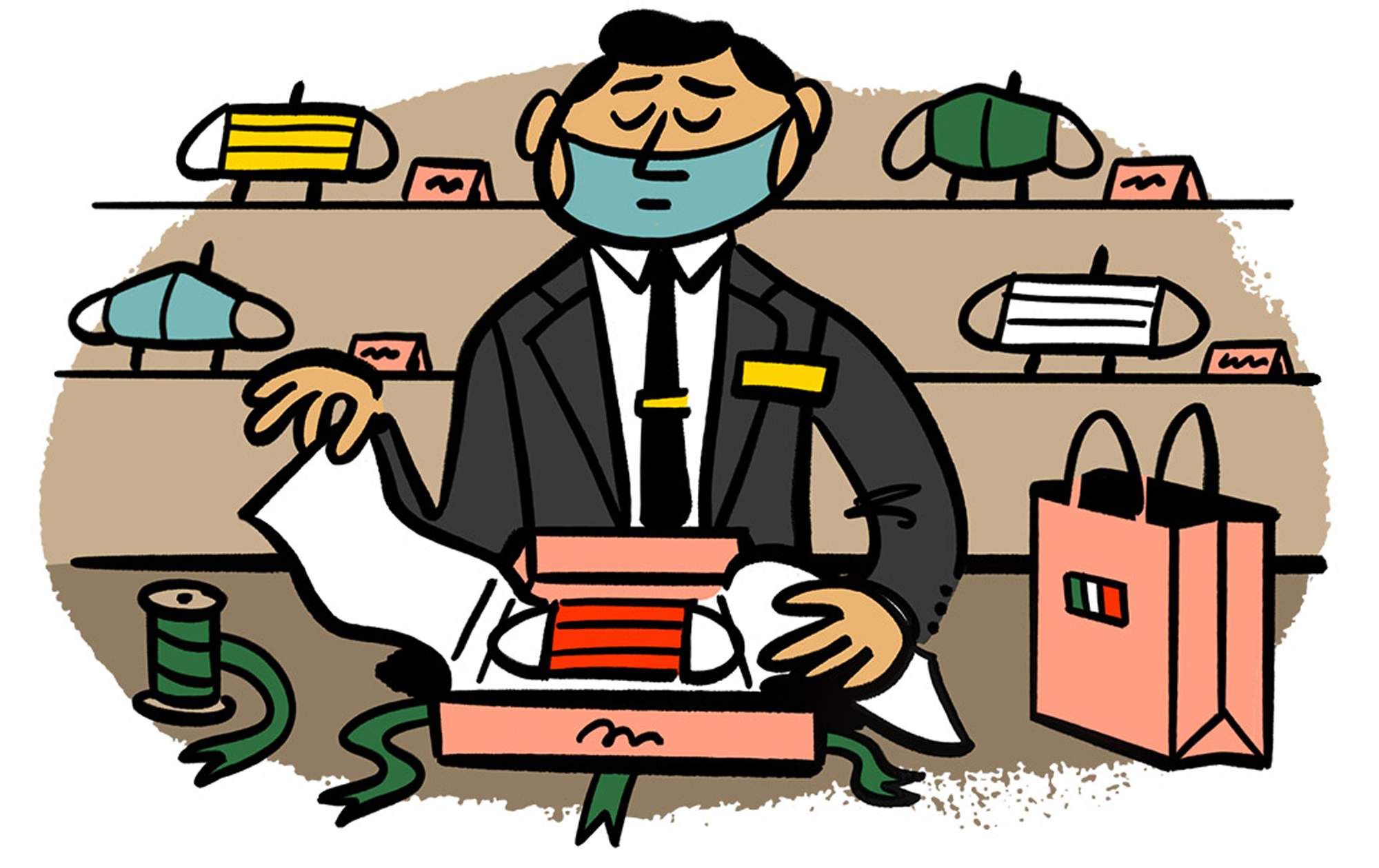 Masked crusaders
What's not to love about "Made in Italy"? As a country brand it has serious clout, having shown the world the power of good food, fashion and design as soft-power totems. So what next, you might ask? Italians, still quite attached to their masks (even with mandates relaxed), are currently being offered the chance to buy "Made in Italy" face coverings. Cynics may say that this is just a trick to get consumers to part with more cash. But one pharmacist in Milan's Porta Venezia neighbourhood was quick to back the idea. He assured that the Italian versions were of superior quality. So much so, he went on, that you don't have to worry about changing them every four hours. "You can wear these for a few days," he adds. Whether there was scientific rigour behind his claims remains to be seen. 
---
the interrogator
Coming together
Italy
Italian curator Cecilia Alemani has never shied away from difficult projects. Over the course of her impressive career she's provided creative direction for Art Basel and Frieze Art Fair as well as overseeing New York's High Line Art programme. This year she is curating the 59th Venice Biennale, the world's biggest art event. She is responsible for choosing a theme for the main International Exhibition and setting the brief for artists from 58 countries. Undaunted, Alemani settled on The Milk of Dreams as the show's title, a name that invites artists to explore the feelings that are often associated with change and transformation. Alemani sat down with monocle to speak about her approach to the event and what she hopes people will take away from it.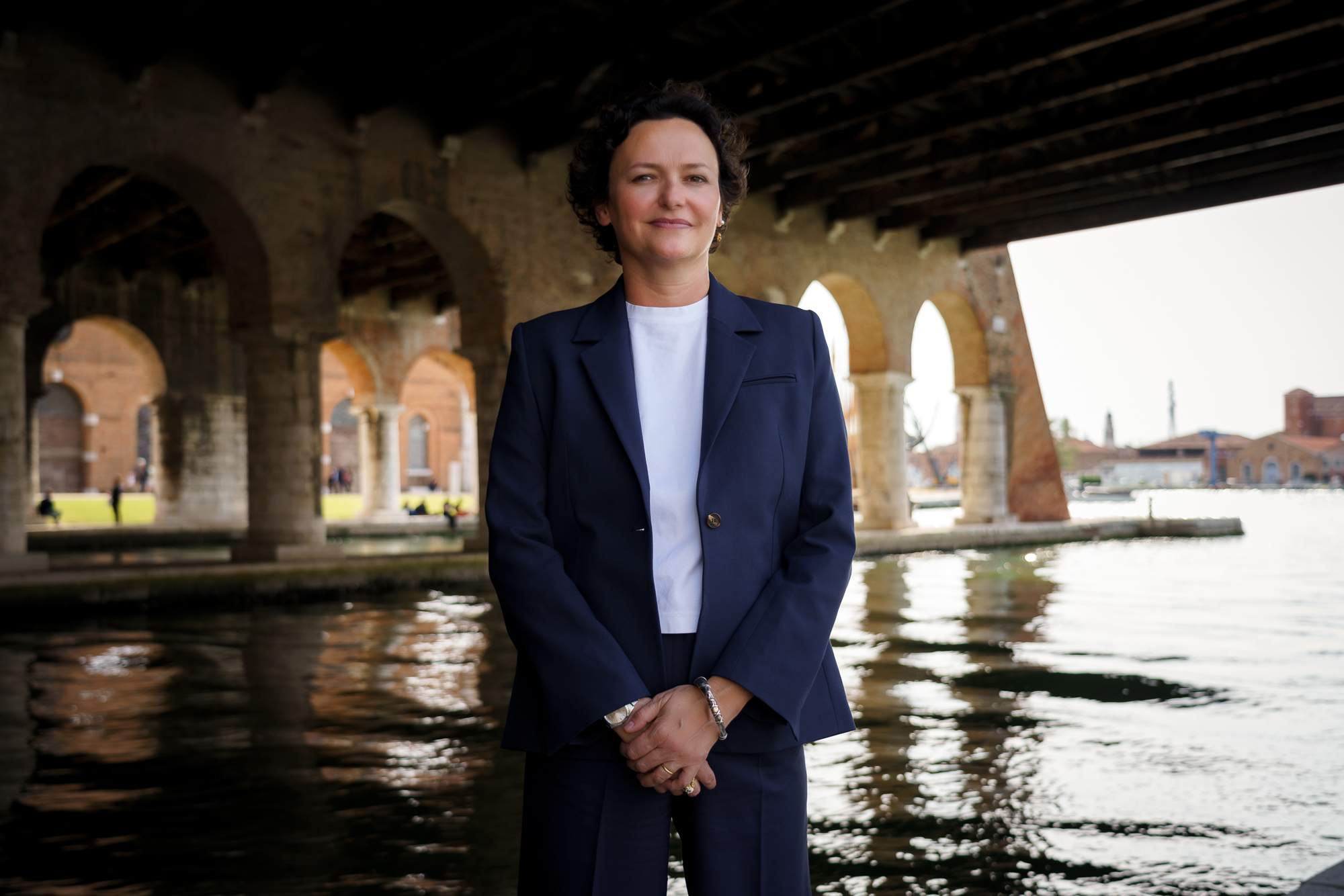 When did you first get involved in the 59th Venice Biennale?  
I was invited by the previous president, Paolo Baratta, to curate the International Exhibition just a month before the pandemic began. The Venice Biennale has been going for 127 years and, in that time, it has seen wars and revolutions. This is a moment that will be inscribed in the soul of this exhibition. The Milk of Dreams is not about the pandemic but it does absorb the unique anxieties and concerns of this time we're living in. 
What kinds of conversation did you have with the artists?
They were less about the artworks and more about the world we're living in: what kind of relationship do we have with nature and the planet? Is it possible to imagine a different relationship with what's around us? Artists absorbed conversations such as these and made them very real in their work.
How did you pick the title of the exhibition?  
Leonora Carrington, the wonderful [British-Mexican] painter, was also a writer. I took the name from a collection of her children's stories. Carrington told tales of hybrid creatures and beings that fluctuated between human, animal and machine forms. I wanted to take that idea and use it in an exhibition about bodies and transformation.
"'The Milk of Dreams' absorbs the unique anxieties and concerns of this time we're living in"
What artists are you excited about showing?  
It's always hard to name names when you have 213 people in the show but I will say I'm excited about how the exhibition will bring together contemporary names and artists from hundreds of years ago. It's extremely transhistorical.
What will people take from the event?  
I hope it will be a moment for togetherness. We have seen so much art through our screens these past few years. It would be great if people felt this was an occasion to gather and share what they love the most: being in the physical presence of art. 
---
Return to sender
A court has paused construction on Amazon's enormous new African headquarters in Cape Town. This comes after descendants of the country's earliest inhabitants said the land that the campus is being built on is sacred. While a win for those with spiritual leanings, it could also be good for South Africa's most creative city. Amazon's arrival in Seattle led to surging rents, traffic congestion and an influx of "tech bros" at odds with the city's creative counterculture: a situation many in the Cape Town are hoping to avoid.
---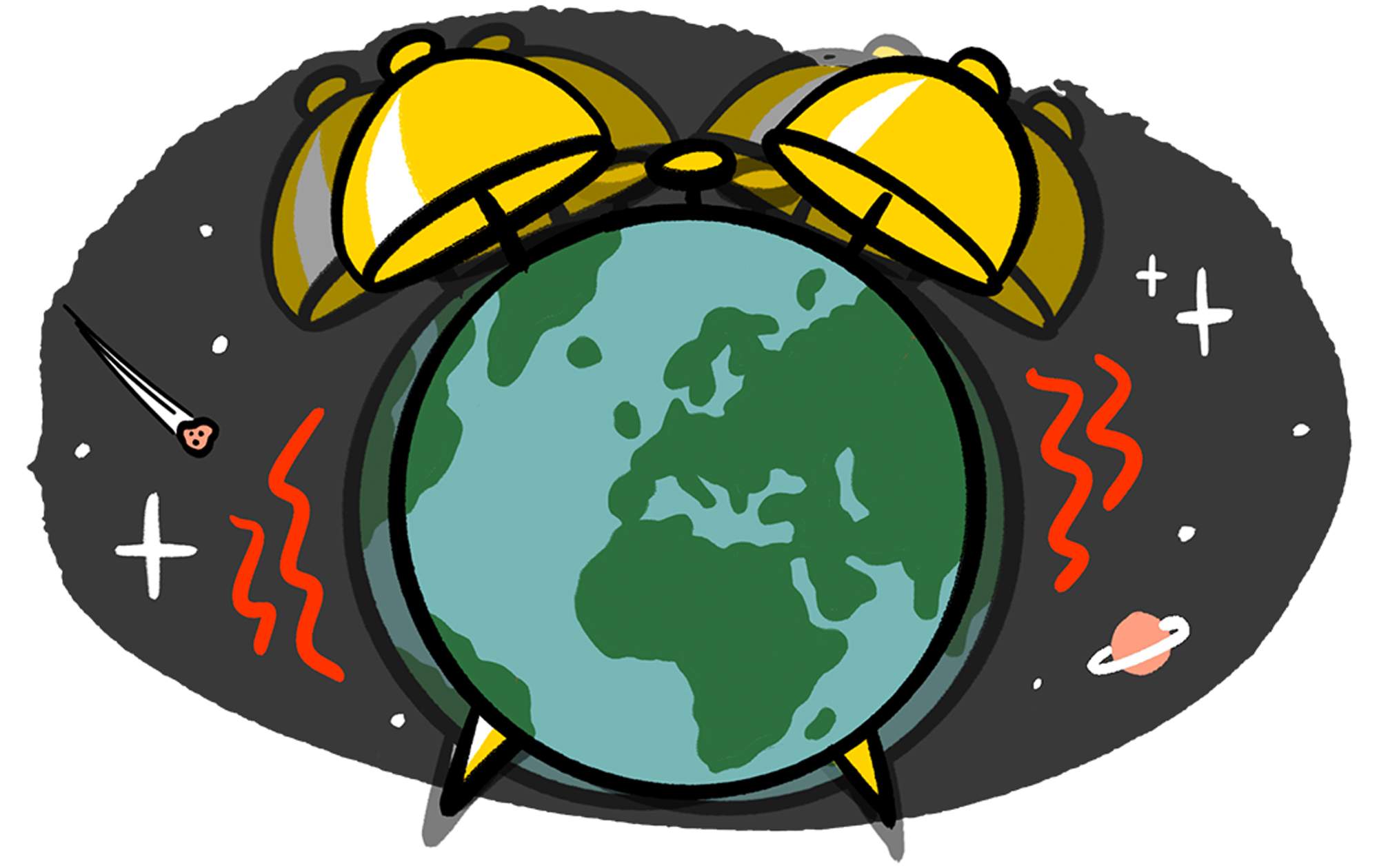 About time

The US Senate has approved a bill which could put the country on daylight saving time all year. What's the situation elsewhere?
1.
Brighter days 
Europe
There is no reason to endure darkness at 16.00, so the whole of Europe should adjust to permanent gmt12. OK, it might mean lunchtime sunrises in parts of Scandinavia but that could give the rest of the continent a chance in the global happiness index, which the Nordics have sewn up smugly for years.
2.
Fasting favours
Africa
Almost nowhere in Africa enjoys daylight saving, but in 2018, Morocco permanently moved its clocks forward one hour – except during Ramadan, when they come back an hour, as nobody wants to be hungry that long.
3.
Clocks and curtains
Australia
Queensland abjures daylight saving, which means it lags an hour behind other states in the summer. Australians joke that Queenslanders fear the extra hour of daylight fading curtains.
illustrator: Kyle Metcalf. Image: Andrea Avezzù