The Agenda / Global
Urbanism
The Dutch Cycling Embassy's soft power and preserving historic street tiles in Houston.
mobility ––– netherlands
Along for the ride
Think of the Netherlands and what's the first thing that comes into your head? The bicycle, of course. Cycling is integral to the Dutch way of life – over a quarter of all journeys in the country are made by bike on more than 37,000km of designated cycle paths. It's something that is envied the world over but is it possible to emulate that success elsewhere? Ja, natuurlijk, according to the Dutch Cycling Embassy, an organisation responsible for sharing the country's expertise.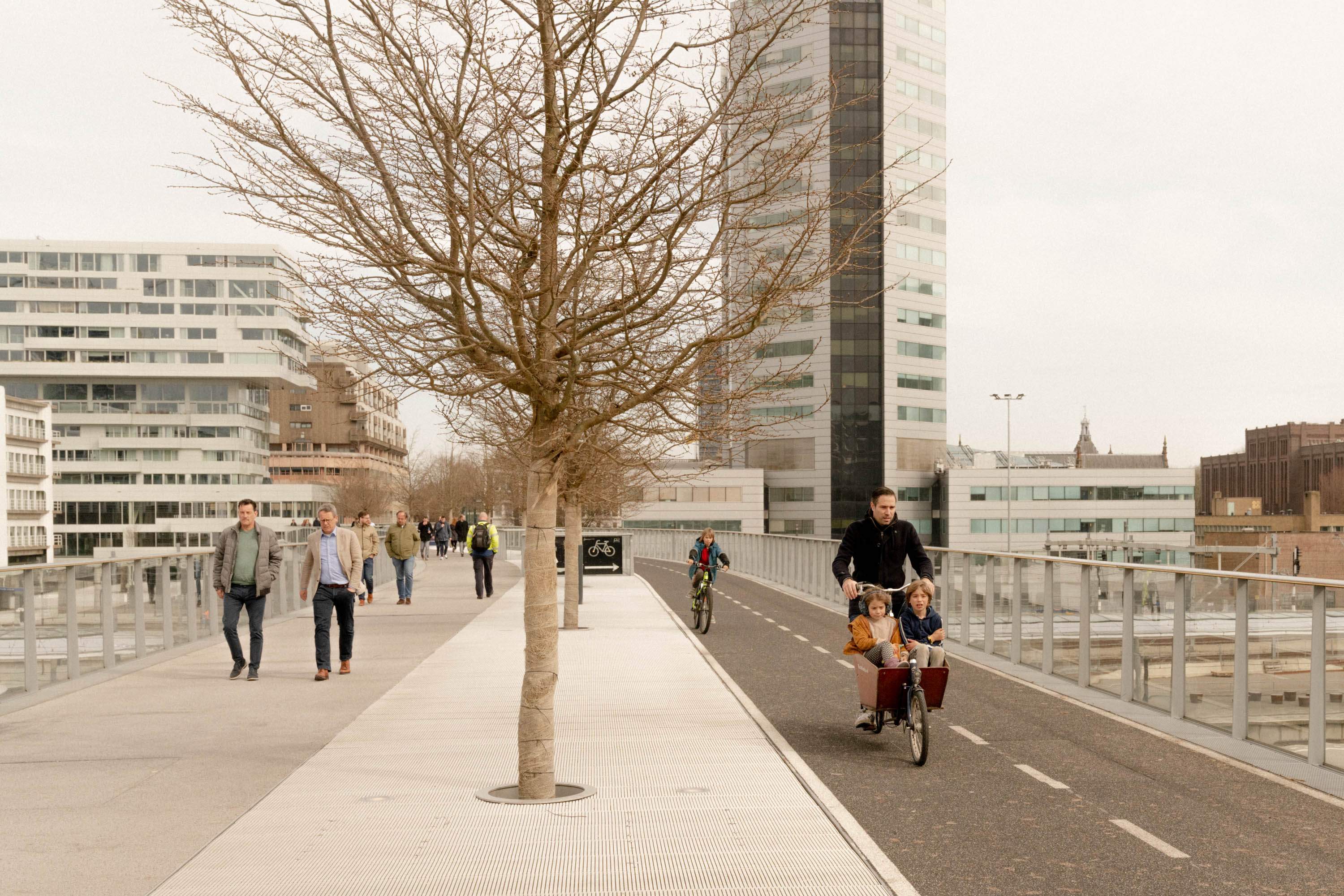 "There's a presumption that it was always this way, that the Netherlands rose up out of the North Sea with its cycling infrastructure pre-built," says Chris Bruntlett, the Embassy's communications manager. In the early 1970s, like other countries, the Netherlands was aspiring to be a car-first society. But the Dutch resisted, protesting over child safety, quality of life and fuel prices. 
"Today's cycling culture is personified by the fact that it's not even aware of itself," says Bruntlett (pictured). "People choose the bicycle simply because it's the easy choice within the city." It's this message that the Embassy aims to promote worldwide. 
Formed in 2011 to deal with the many requests that the Dutch government was receiving, the Embassy acts as an intermediary for local and national governments abroad, connecting them with a network of Dutch expert organisations. Based in Utrecht, the Netherlands' fourth-largest city, it shares an office with the Dutch Cyclists' Union — an organisation which helped lay the foundations for the culture the Embassy exports across the globe. 
"There's a moment when you see somebody get on a bicycle in the Netherlands for the first time and they have this twinkle in their eye"
It has worked with both cycle-friendly towns and cities (like Copenhagen and Cambridge) and not-so-friendly places (such as Riyadh and Abu Dhabi). The projects are similarly wide-ranging, with hyper-specific consultations on single intersections alongside plans to design entirely new networks. The level of detail on offer is perhaps best demonstrated by a project Bruntlett recalls with the Texan city of Austin, during which its fire chief flew over to Rotterdam to meet his counterpart, in the process alleviating concerns that cycling infrastructure might impact emergency response times.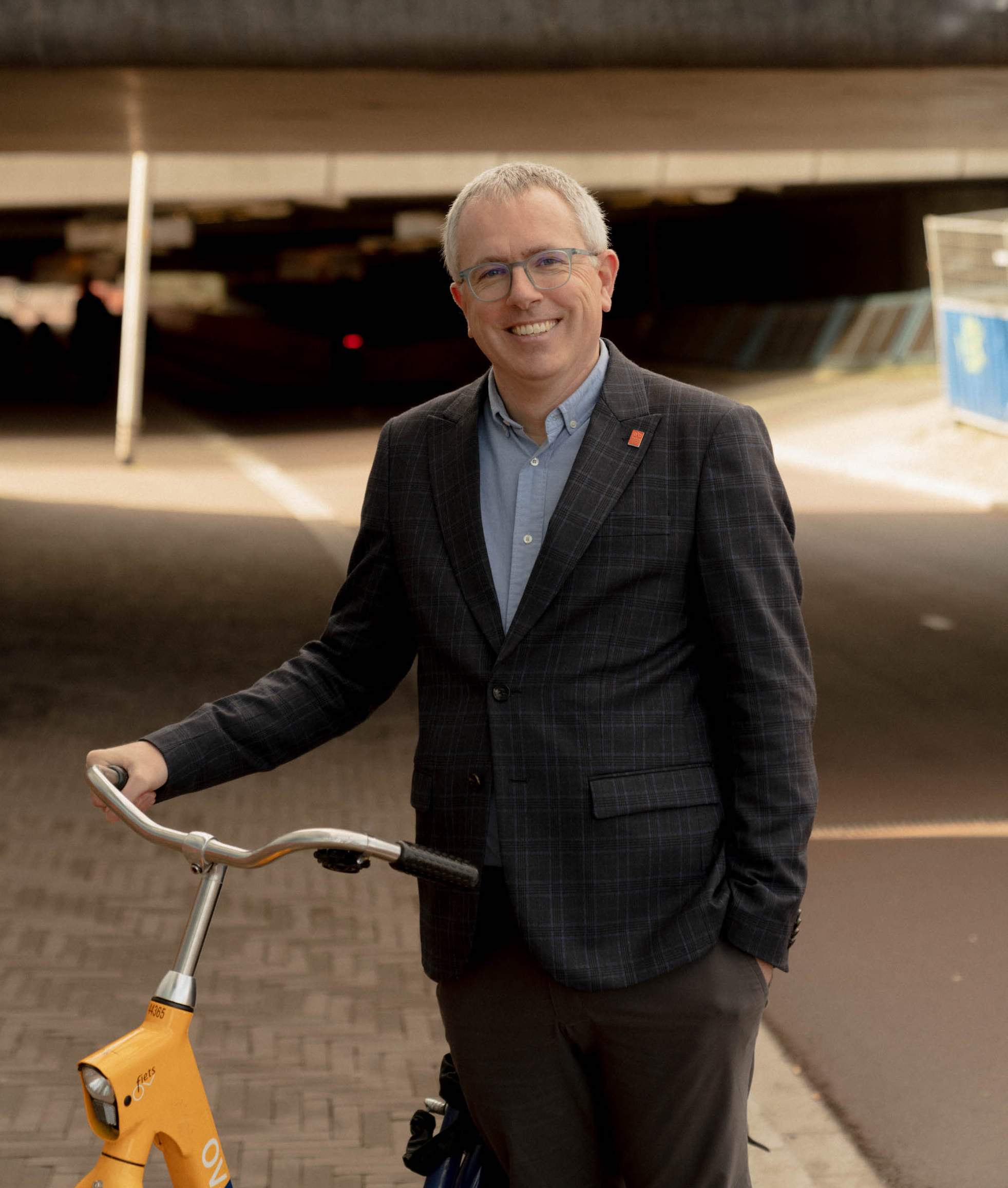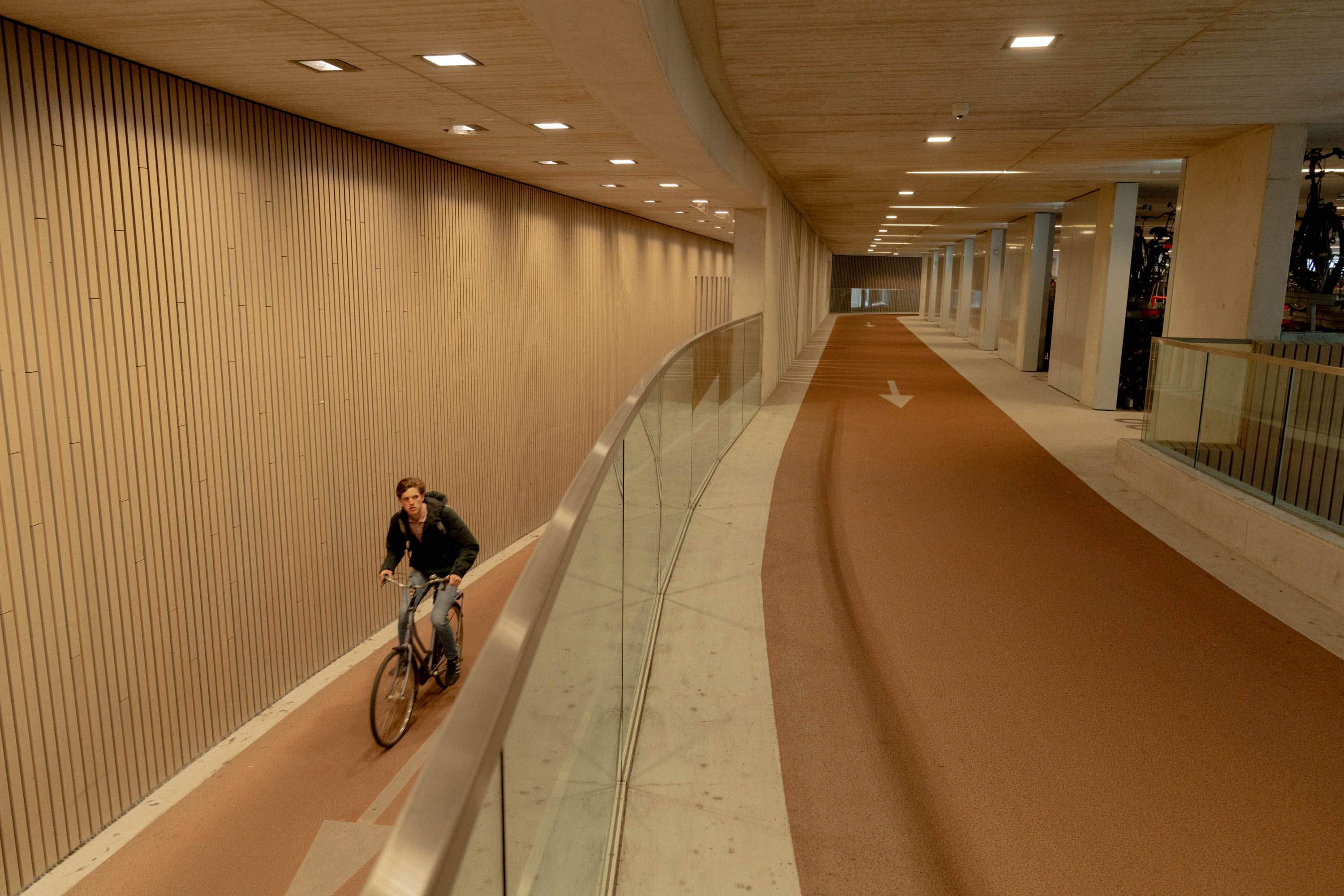 The Embassy is particularly adept at helping with those all-important first pedals. It usually sells the benefits of cycling to decision-makers with a simple yet effective method: a bike ride. 
"There's a moment when you see somebody get on a bicycle in the Netherlands for the first time and they have this twinkle in their eye," says Lucas Harms, the organisation's managing director. "They suddenly see how great a city can function for those that live there." 
This is a testament echoed by Bruntlett: "They then know that the controversies, fights and political battles that are to come will be worth it."
Austin is heralded as one of the organisation's finest achievements, with 650km of bike lanes currently being installed over a 20-year transformation. Other notable triumphs include the creation of a national design guide to improve the streets of New Zealand, and workshops and consultations with Paris – a city that has gone on to become one of the world's cycling success stories.
With projects on the go in Milan and the Philippines and early-stage talks being conducted in India, the Cycling Embassy is teaching the world how to go Dutch, one cycle path at a time.
dutchcycling.nl
---
design  –––– houston
On the tiles
City councils spend millions on branding and logos for their urban centres, but sometimes the answer to finding a unifying identity can be right under our feet. Cycling across his hometown Houston in 2015, Joey Sanchez spotted a neglected piece of street furniture peeking up from the curb: the blue and white tiled street signs that were first installed from the early 1900s, some predating even cars.
"It was a detail of the city that no one paid attention to," says Sanchez, who began photographing the mosaics and has since mapped more than 3,500 surviving examples across the Texan city. The Blue Tile Project has galvanised local authorities to preserve the street signs and also have them inlaid on more recently built thoroughfares as Houston balloons in size.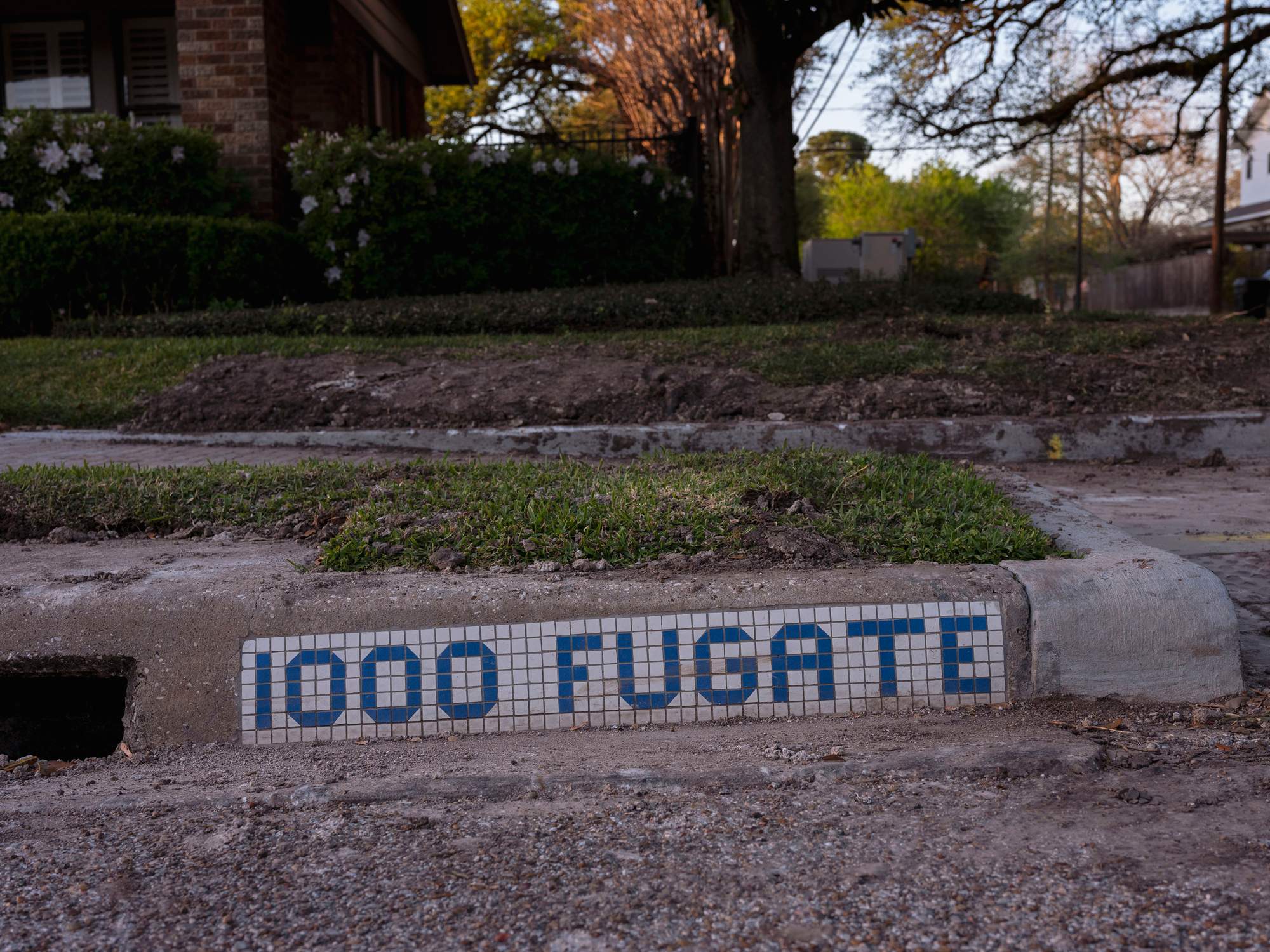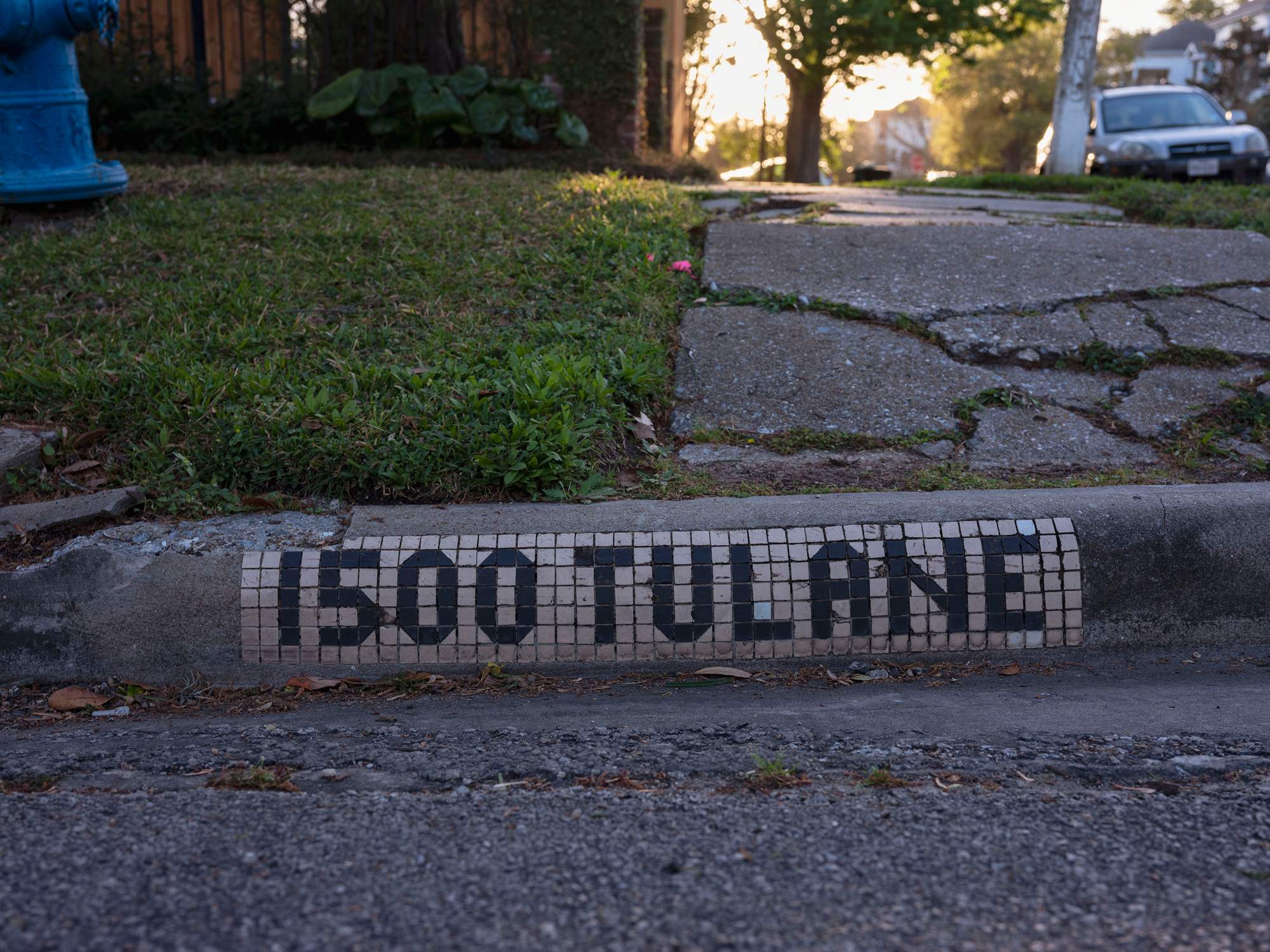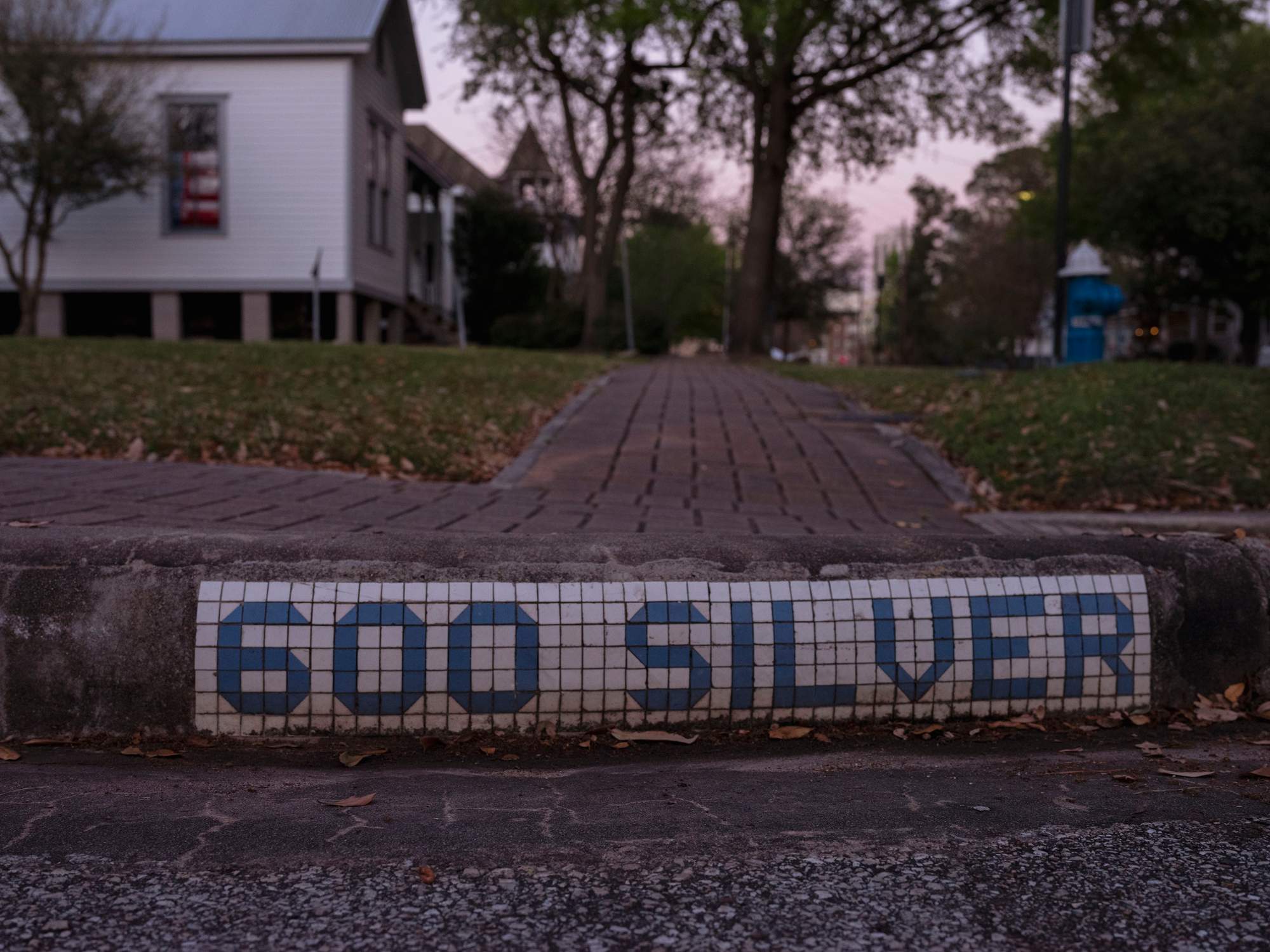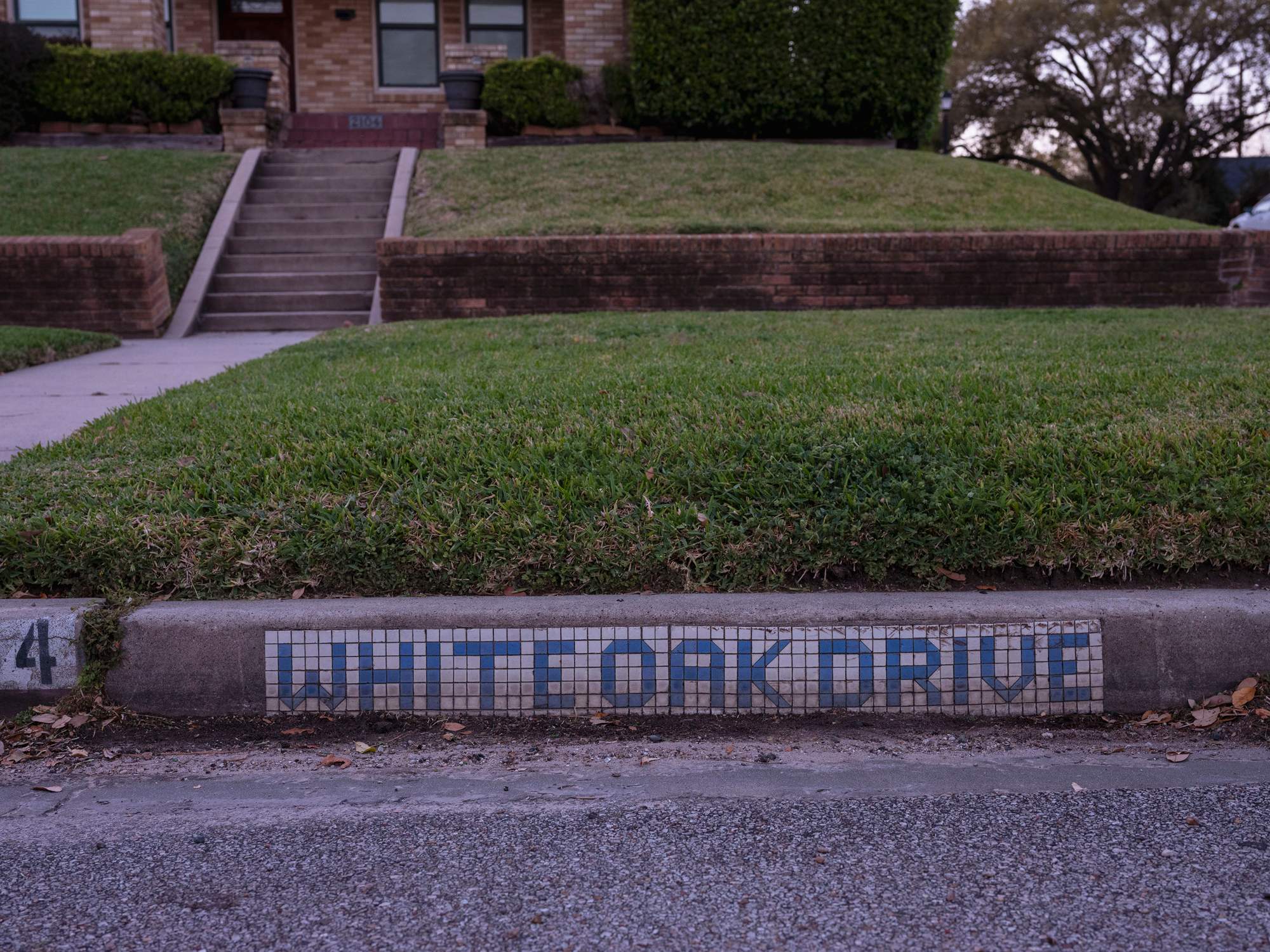 "We're now the fourth-largest city in the US and it's sprawled outwards – an hour north and an hour south," says Sanchez. "Almost one in every four residents is foreign-born, so trying to find a symbolic image that connects everybody and their life story is very difficult in Houston. If the blue tiles can be part of that, that would be a great success."
Fellow Houstonite Eric Maier has built a contraption to inlay new tiles flush to the curb in a way that accurately matches the placement of the originals. 
"It's a really dirty job of crawling around the street on your hands and knees, and blocking traffic with your truck," he says. Maier is doing about 150 jobs a year, installing new signs and repairing those that have been "torn up over the years". Now he's turning his attention to the squat concrete pillars that were once erected around the city as street-name markers. 
"They were made by guys coming back from the war, to give them something to do," he says. "In Houston, if a business closes, we tear the building down and put something new in its place, so this street furniture is really special." 
For Sanchez, preserving the tiles is about continuing a legacy. "You get updates to the streetscape, and you get to salvage a piece of history."
bluetileproject.com
---
On Design
nolan giles on...
Design in the Nordics
"Put on the spot" – that would be the best way to describe my reaction to a recent question I was asked about how architecture could be improved in Oslo. The query came from a Norwegian, who clearly knew a thing or two about buildings in the nation's capital. And from where I stood – underneath the undulating ribbed timber roof of a beautiful new building designed by Oslo firm Snøhetta – I couldn't see a great deal that really needed fixing. What I could glean, however, was that people in Oslo really, really cared about the urban fabric of the place they call home – an observation I channelled into my answer.
This happened on the Norwegian leg of our tour for The Monocle Book of the Nordics, after an engrossing conversation around the harbour city and its attractiveness as a place to do business and enjoy its natural and built assets. While the book champions many aspects of how the Nordics live a good life in their beautiful patch of Europe, from eating well to indulging in sauna culture, it was its design and architecture pages that inspired the best, most thought-provoking conversations I had at events in Oslo, Stockholm, Copenhagen and Helsinki. 
What was striking from speaking to the audience in each city over the course of the tour was the level of knowledge and understanding of the role that good design and architecture can play in our everyday lives from basically everyone there. We discussed everything from the importance of continuing craft traditions in Finland due to its importance in its national identity, all the way through to eliminating cost engineering in housing developments and enabling architecture that maximises quality of life for those living and working within it.
Of course, that isn't to say that all design or development done across this region is perfect. And my new friend in Oslo clearly had a few pressing concerns she wanted to get into, about a new building a stone's throw away from where we stood. But for the large part, design done in the Nordics for citizens, from kitchen table-making to urban planning, is among the world's best. This was something I already knew – hence devoting a good chunk of the book to it. But what I was maybe missing was the reason for this, which is because this part of the world is blessed with a population that advocates for good design and architecture.
Photographers: Zach Chambers, Jussi Puikkonen