Inventory: F&B / Madrid
Bread winners
A new crop of bakeries is resurrecting the art of Spanish bread-making, a tradition disrupted by civil war and industrialisation. We sample the upper crust.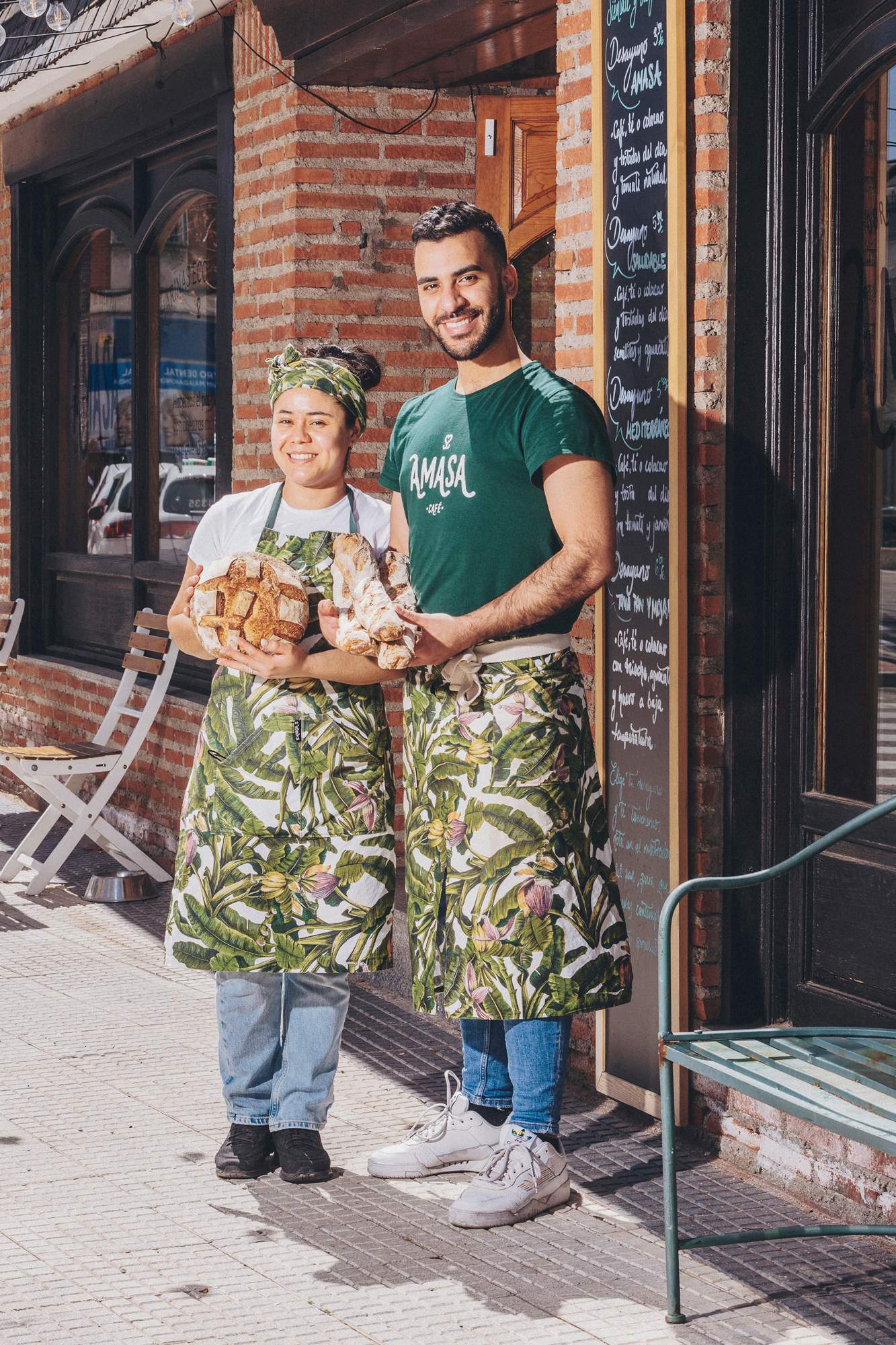 In Spain, vestiges of the country's civil war and subsequent dictatorship crop up in odd places, even bread-making. Loaves were rationed in Spain from 1939 to 1952, with wheat production remaining under state control until 1984. As a result, bread became contraband.
In Madrid, the barra de pan, the equivalent of the French baguette, is still known colloquially as a pistola, or gun. The moniker comes from a parallel that madrileños observed between a firearm and a loaf of bread: while the former killed people, the latter killed hunger ("matar el hambre"). This turn of phrase betrays a macabre sense of humour that arose from the country's tumultuous past, in which the civil war's front lines crisscrossed not only the country but the capital.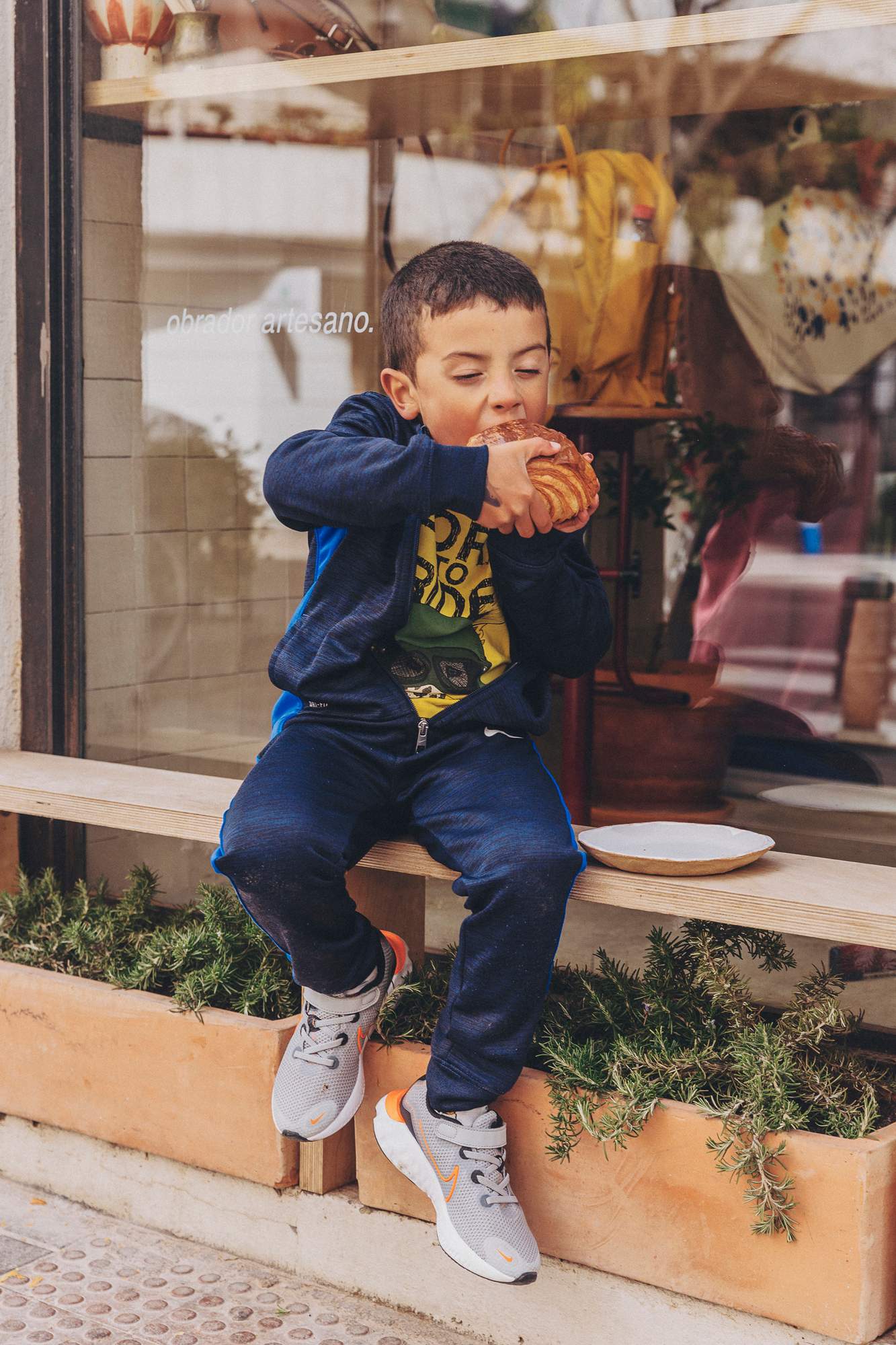 "The older generation has a more vivid memory of what bread used to be like," says Antonio Ramos, co-founder of Obrador San Francisco, a bakery in the shadow of the Royal Basilica of Saint Francis the Great. "There was a horrible gap in our bread culture in Spain. What we're doing now with sourdough starter might seem novel but it's just the way things used to be done here. Our job is to recover that practice, to dignify the typical loaf." And dignity is a quality that abounds in his clean, white-walled space, where a queue is beginning to form.
"What we're doing now might seem novel but it's just the way things used to be done. Our job is to recover that practice, to dignify the typical loaf"
Ramos is just one of many younger bakers who are rediscovering Spain's bread-making past. At Obrador San Francisco, as well as the classic pistola, you'll also find items made using traditional recipes from across the Iberian peninsula. There's the ensaïmada, a sweet, shell-shaped pastry from Mallorca, and the coca cerrada, a savoury tomato pie from Castellón. Our favourite? A brioche bun from the Levante called a panquemao.
At Madreamiga bakery, north of the historic city centre, co-owner Icíar Aragón says that even younger madrileños feel nostalgic when they smell freshly baked bread. "It's an emotional link to our childhoods. Growing up in Madrid, we were all sent to the bakery every day for a pistola," she tells Monocle.
Address book:
Five bakeries in Madrid.
Alma Nomad
Calle de Santa Feliciana, 10
134 6 1302 6888
Amasa
Avenida de los Reyes Católicos, 3, Majadahonda
amasa.es
Cientotreinta Grados
Calle de Fernando el Católico, 17
cientotreintagrados.com
Madreamiga
Calle de Teruel, 26
madreamiga.com
Obrador San Francisco
Carrera de San Francisco, 14
obradorsanfrancisco.com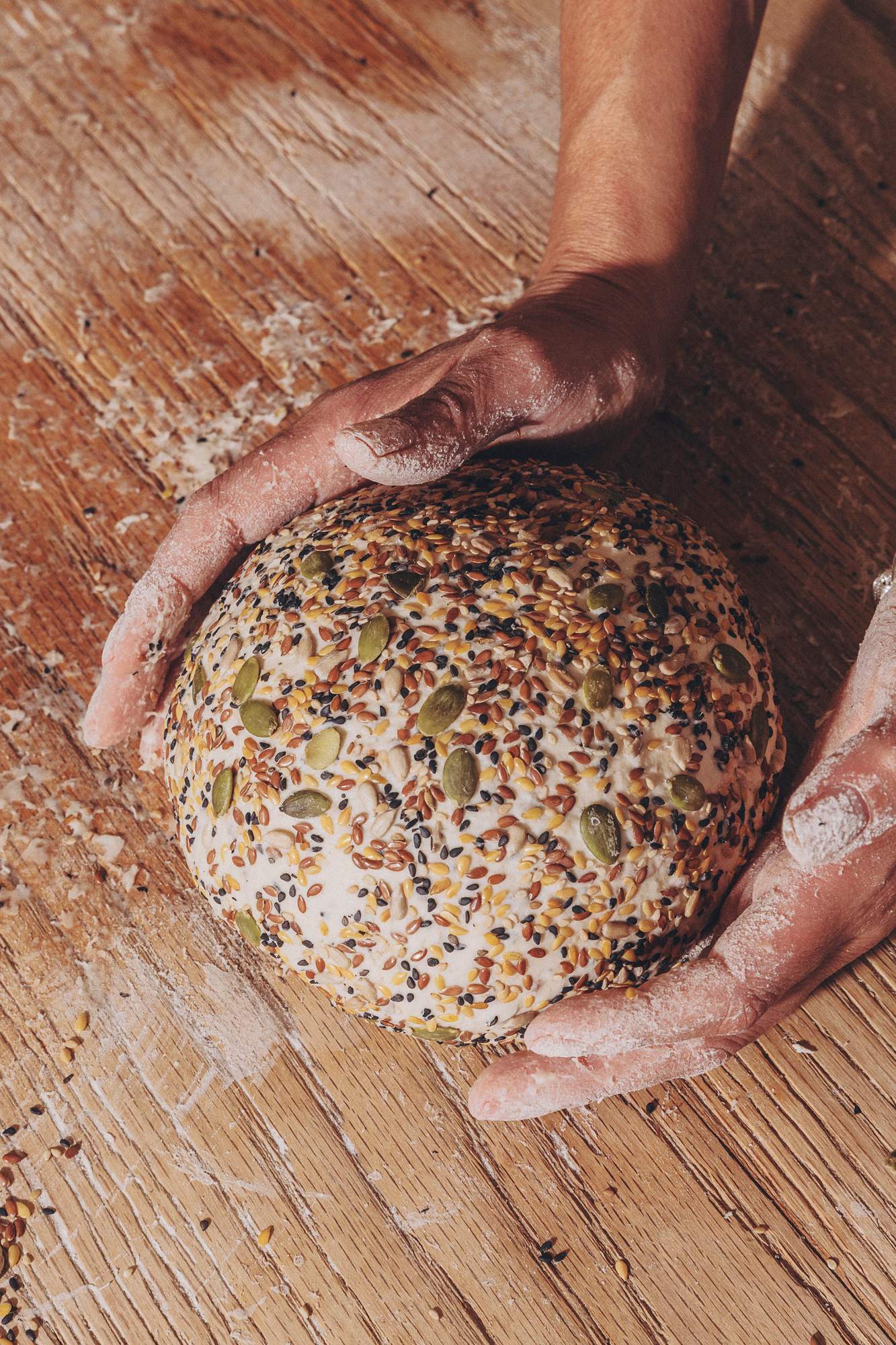 But Begoña San Pedro, Madreamiga's head baker and co-founder, says that residents of the city needed to be brought along on the journey and reminded of the effort that goes into creating bread the old-fashioned way. "We spent months explaining our 24-hour fermentation process, why we use unrefined flour and how the human body is better at digesting bread that retains more hydration, like ours does," she says. "We did this every day because new customers would come through the door who didn't know about this process."
San Pedro says that the arrival of rapid-rise yeast in the 1960s heralded the death of the old ways and the beginning of industrialisation in bread-making. Loaves from these big bakeries were whiter, more uniform and could be leavened in just 20 minutes. But what we gained in time, we lost in flavour. "People who came in never having tasted bread that had been made with sourdough cultures would say that the bread had gone off, that it had a vinegary flavour," she says. "So I would explain that it's a matter of letting the palate adapt. Like when you're sampling wine, it's best not to begin with the exceptional, as that would be too complex to start with." Instead, she recommends that those new to the flavours of sourdough should begin with a low-acidity loaf, such as Madreamiga's organic-wheat miguiña, fermented over a 48-hour period.
"People who came in never having tasted bread that had been made with sourdough cultures would say that the bread had gone off. I would explain that it's a matter of letting the palate adapt"
Despite the few ingredients required for bread-making – flour, water, salt and a leavening agent – several bakers tell Monocle about their desire to increase transparency in the industry. This has translated to the design of retail interiors linking the shop counter with the factory floor, for example, as well as plenty of big windows.
At just 60 sq m, Alma Nomad, a short walk east from the Plaza de Olavide, is the newest and smallest of the bakeries that we visit. A queue of chatting customers often extends well beyond the front door, while many sit on the benches lining the shop's exterior windows to enjoy the oven- fresh spoils. Founders Timi Argyelan and Joaquín Escrivá never expected that transplanting the bakery from its first location in Argyelan's native Hungary to Madrid would help to make it such a success. "Madrileñoshave a serious sweet tooth," says Escrivá, motioning to a display that includes chocolate and hazelnut croissants and ricotta and blood-orange puff pastry tarts filled with homemade strawberry jam.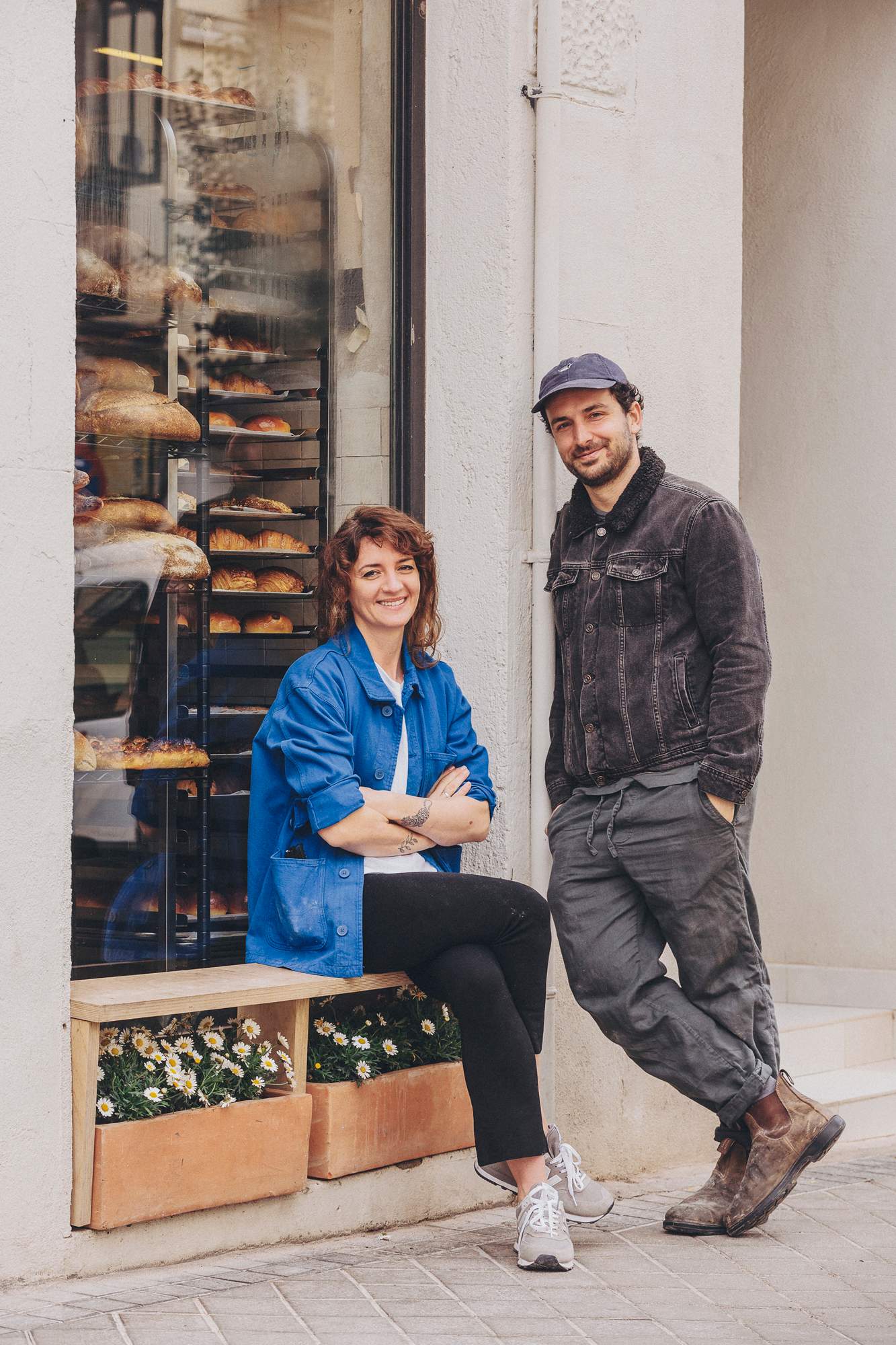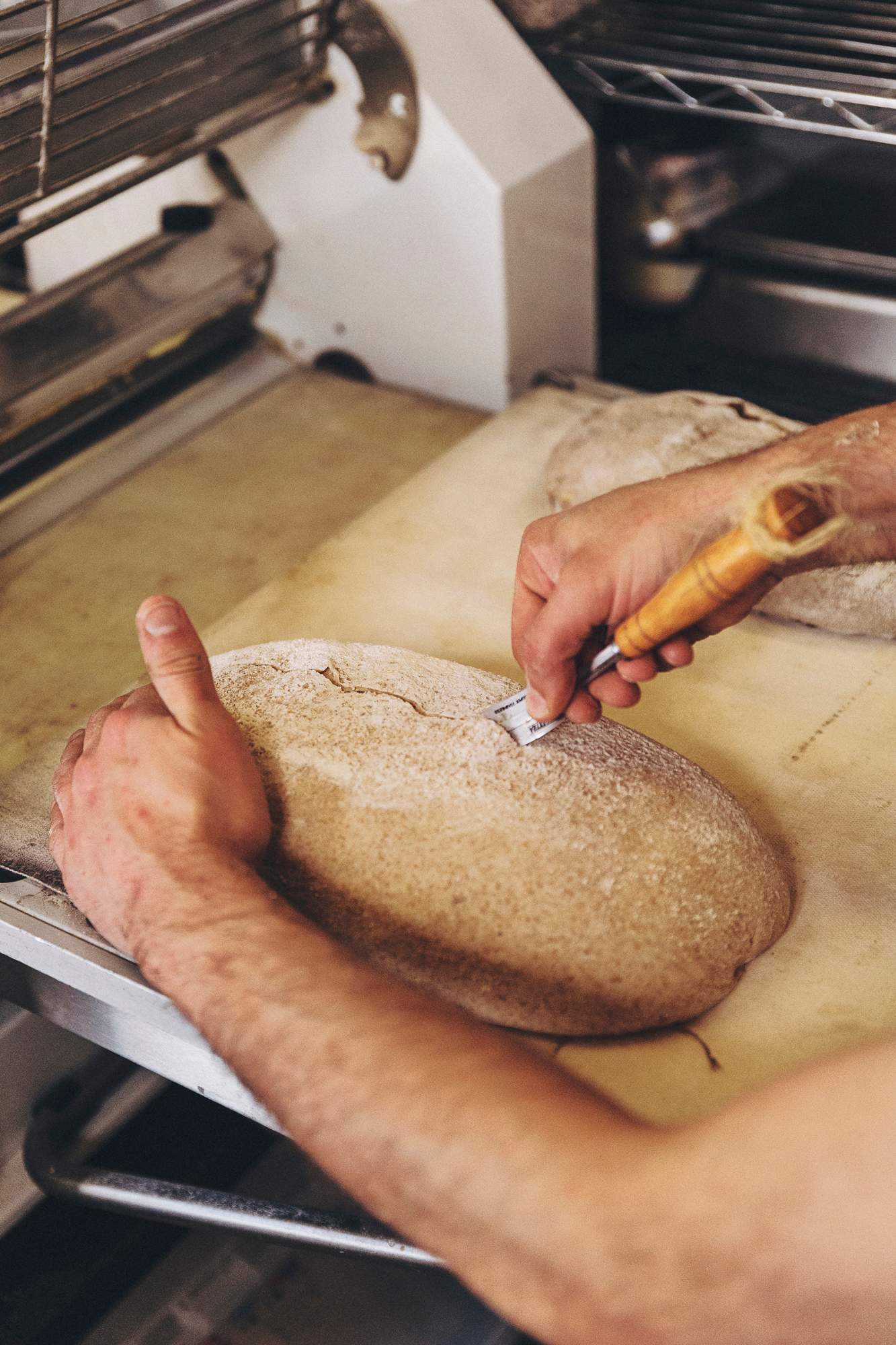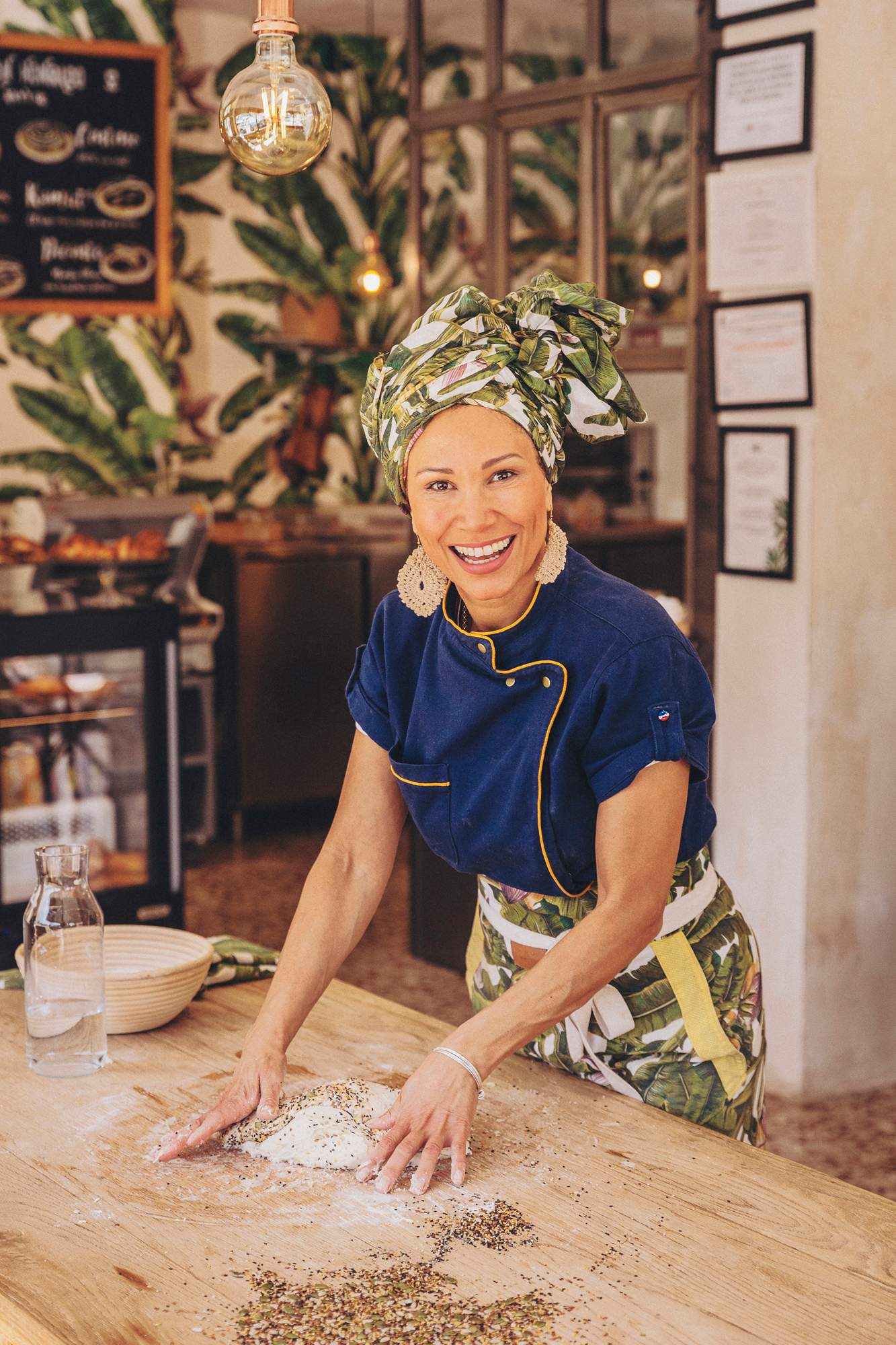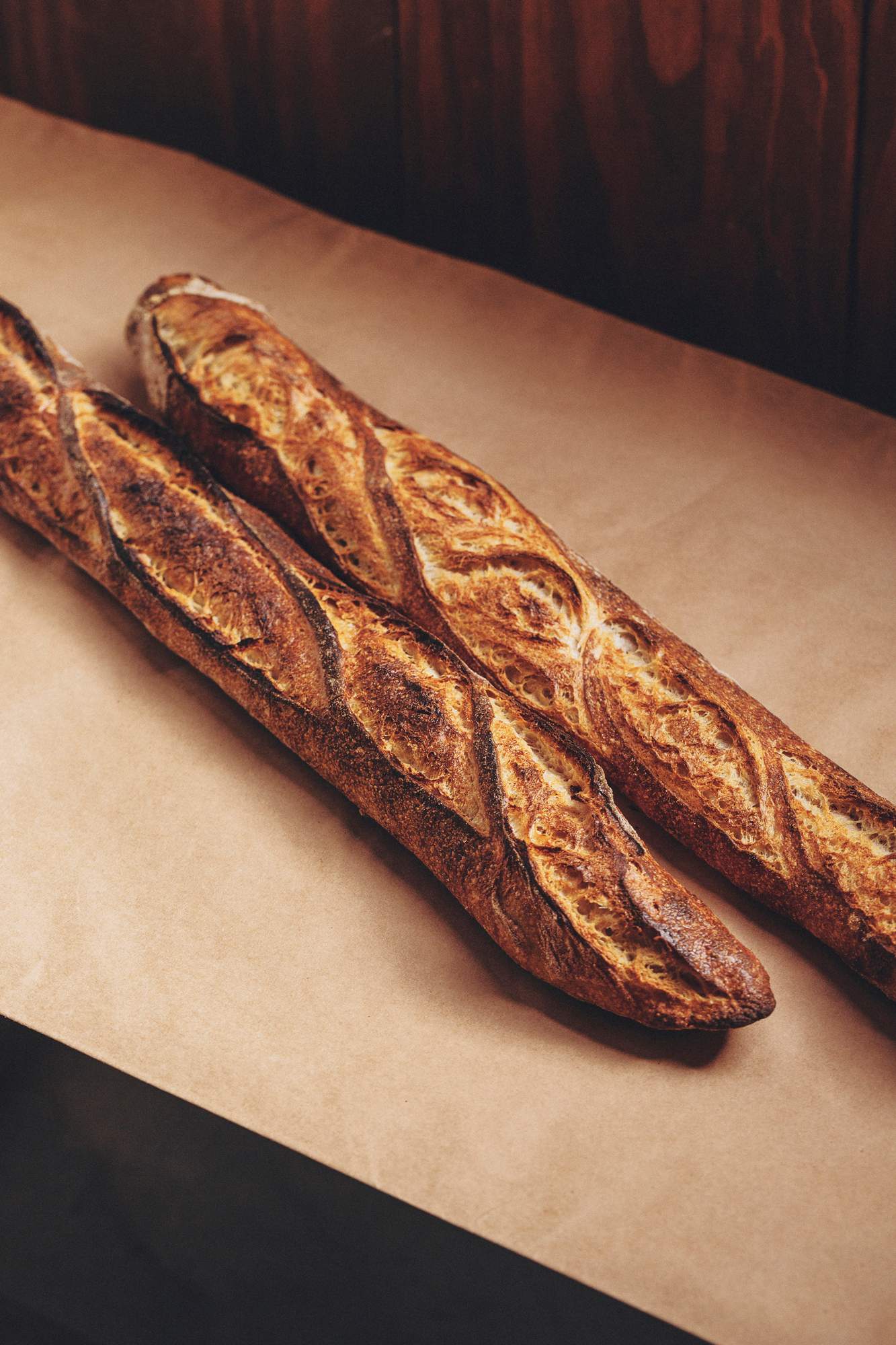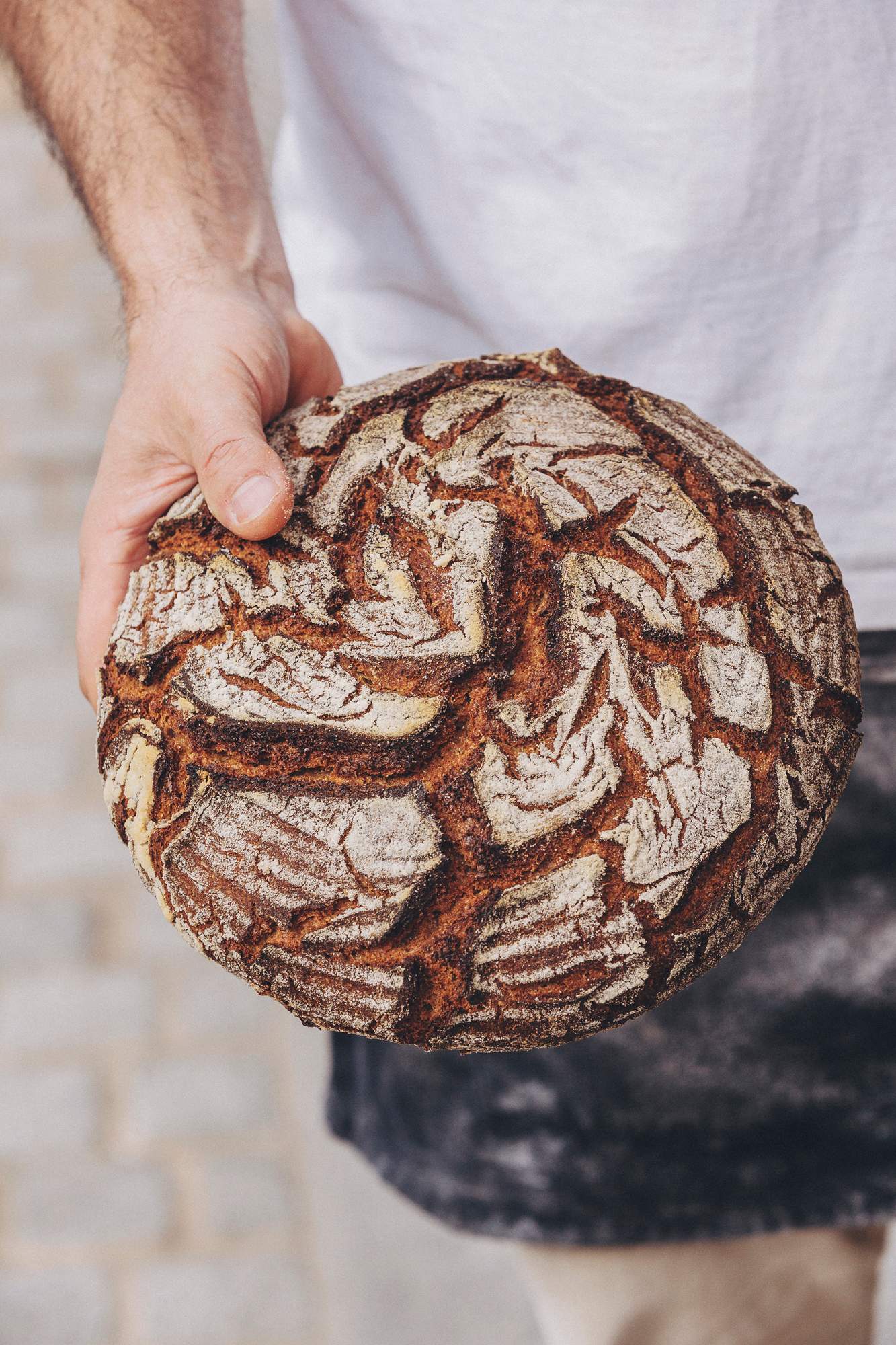 Madrileñosare also increasingly embracing flavours with a distinctly international influence, from the brioche-like challah bread at Alma Nomad and the spicy babka cake at nearby Cientotreinta Grados to the pão de queijo at Silene da Rocha's Brazilian bakery Amasa.
In Spain, bread is linked not only to the language of war but also to the language of love. "Contigo, pan y cebolla" is a popular saying in the country. This expression loosely translates to, "I'd stand by you even if the only things we had to eat were bread and onions." It's an oath of loyalty in love and friendship through times of strife. With humble pan rising to new heights in Madrid, it's an oath that many seem more than happy to take.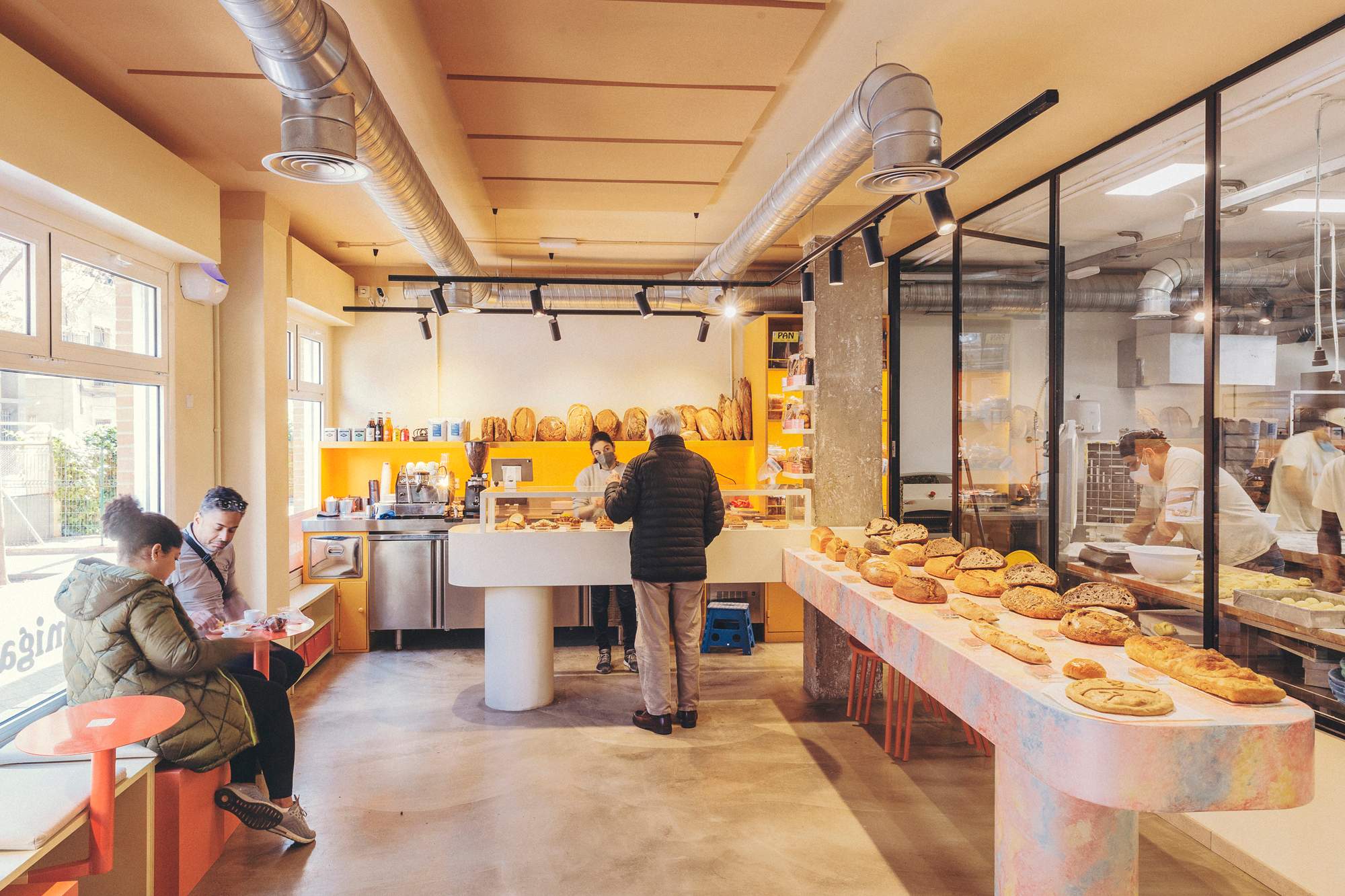 ---
inventory: Drinking & dining
On the table Global
A Dublin restaurant that's bounced back better than ever, Lebanese home cooking in Paris, culinary ingenuity in London and the freshest seafood in Milan – just some of the moreish delights we've sampled this month.
Edited by:
Josh Fehnert
---
Uno Mas
Dublin
Too often, restaurant reviews celebrate novelty rather than consistency. But Uno Mas has become a bastion of both since opening in a slim space on an old terrace in Aungier Street. Co-founders Simon Barrett and Liz Matthews (behind the also-excellent Etto on Merrion Row) recruited chef Paul McNamara when they opened this Spanish gem back in 2018 (Monocle covered it then too). Since the pandemic and in spite of the pressure put on the hospitality industry by rising costs and staffing woes, the buzzy spot has bounced back even better. On a recent trip – ensconced in a semi-circular booth near the lively kitchen pass – we enjoyed one of the best meals we can remember. The menu is simple and blissfully free of adjectives, starting with tidbits para picar. The scallop aguachile is a colourful cornucopia of limey zest, coriander and the crunch of onion. The beetroot and ricotta agnolotti and salt-aged lamb sirloin with belly merguez and wild garlic seem alchemically elevated beyond their humble ingredients. Even the potatoes on the side (you're in Ireland after all) are remarkable, rosemary-topped and slathered in garlic butter. Save room for the flan de queso. If you need a walk afterwards the Lucky Duck pub is worth a pit stop. 
unomas.ie
---
Tawlet Paris
Paris
The first thing you notice when you walk into Tawlet Paris, the first international outpost of Lebanese restaurateur, social entrepreneur and Monocle friend Kamal Mouzawak, is the large buffet table at the back of the restaurant. On the night we visit, the table(tawlet in Arabic) is laden with the sumptuous specialities of the Lebanese mountains. On the buffet are a dozen or so bowls piled high with pumpkin-filled kebbeh, aubergine caviar, parsley tabbouleh, stuffed Swiss chard leaves and a pomegranate-molasses-infused leg of lamb stew.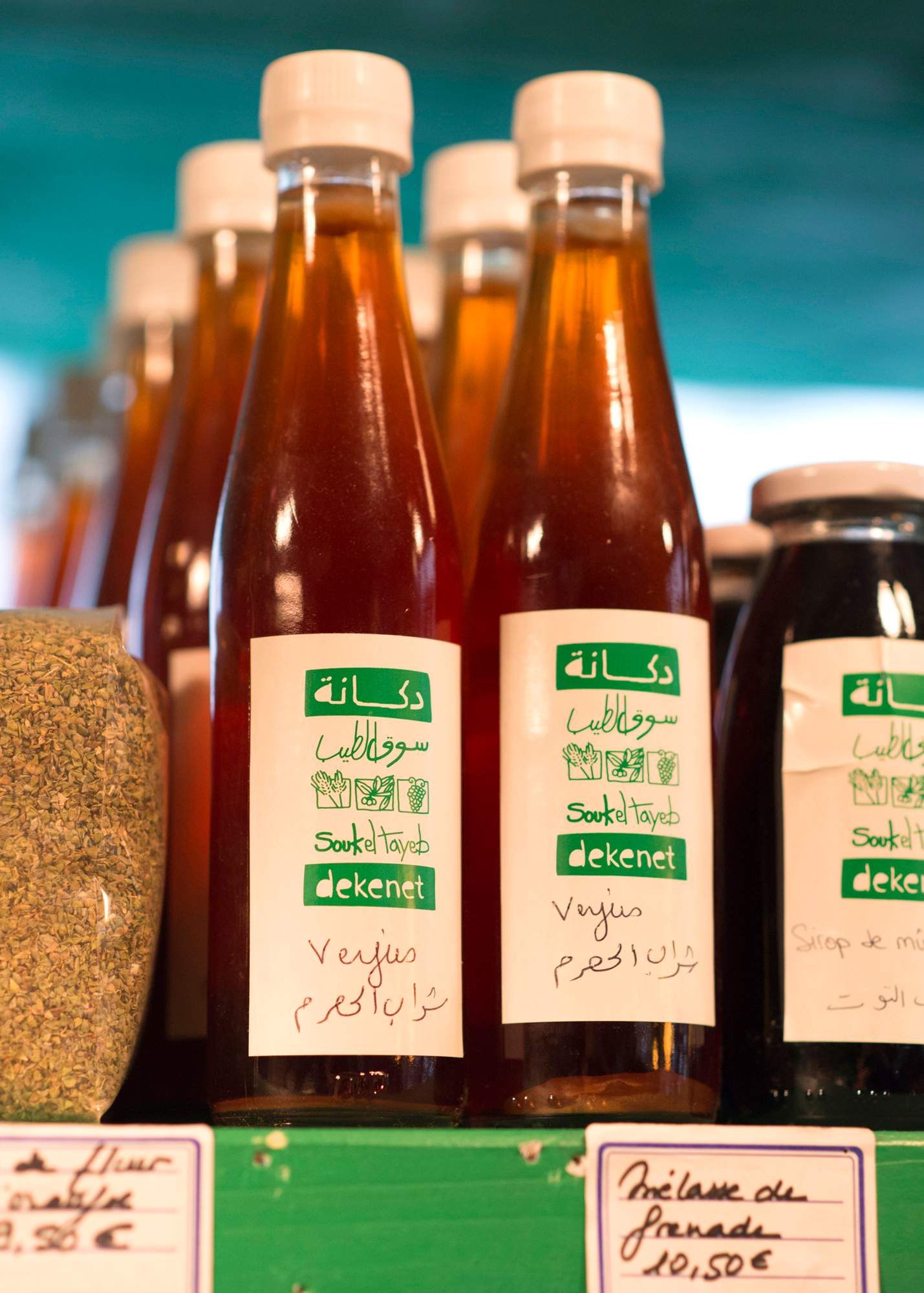 "When people think of Lebanese cooking, they think of street-food classics such as hummus and falafel," says Mouzawak, sitting on the restaurant's lively terrace with his Afghan hound, Mademoiselle Souk. "What we want to do is give an insight into the little-known domestic dishes of our country – the type of food that we eat on Sundays with our families." It's a concept that Mouzawak developed in Beirut in 2009, when he opened the doors of his first Tawlet in the city's Mar Mikhael neighbourhood. At each of his now four restaurants, he works with Lebanese women who share the country's rich home-cooking tradition with their diners in a convivial canteen-style setting (rather than using trained chefs or a traditional kitchen hierarchy). At the Paris space, which opened in January, the spotlight is on a different Lebanese region for every day of the week, from the sun-drenched, Mediterranean cuisine of the coast to that of the lush Bekaa valley. 
"What we want to do is give an insight into the little-known domestic dishes of our country – the type of food that we eat on Sundays with our families"
Diners sit at a communal table among shelves lined with bottles of Lebanese olive oil and sachets of zaatar that make the space feel more like a well-stocked kitchen than a restaurant. "The épicerie part of Tawlet is not for decoration," says Mouzawak. "Anything we use in our kitchen, we also sell." While most of the stock is imported from Lebanese producers that Mouzawak works with at Souk el Tayeb, a Beiruti farmers' market that he founded in 2004, he also collaborates with French makers.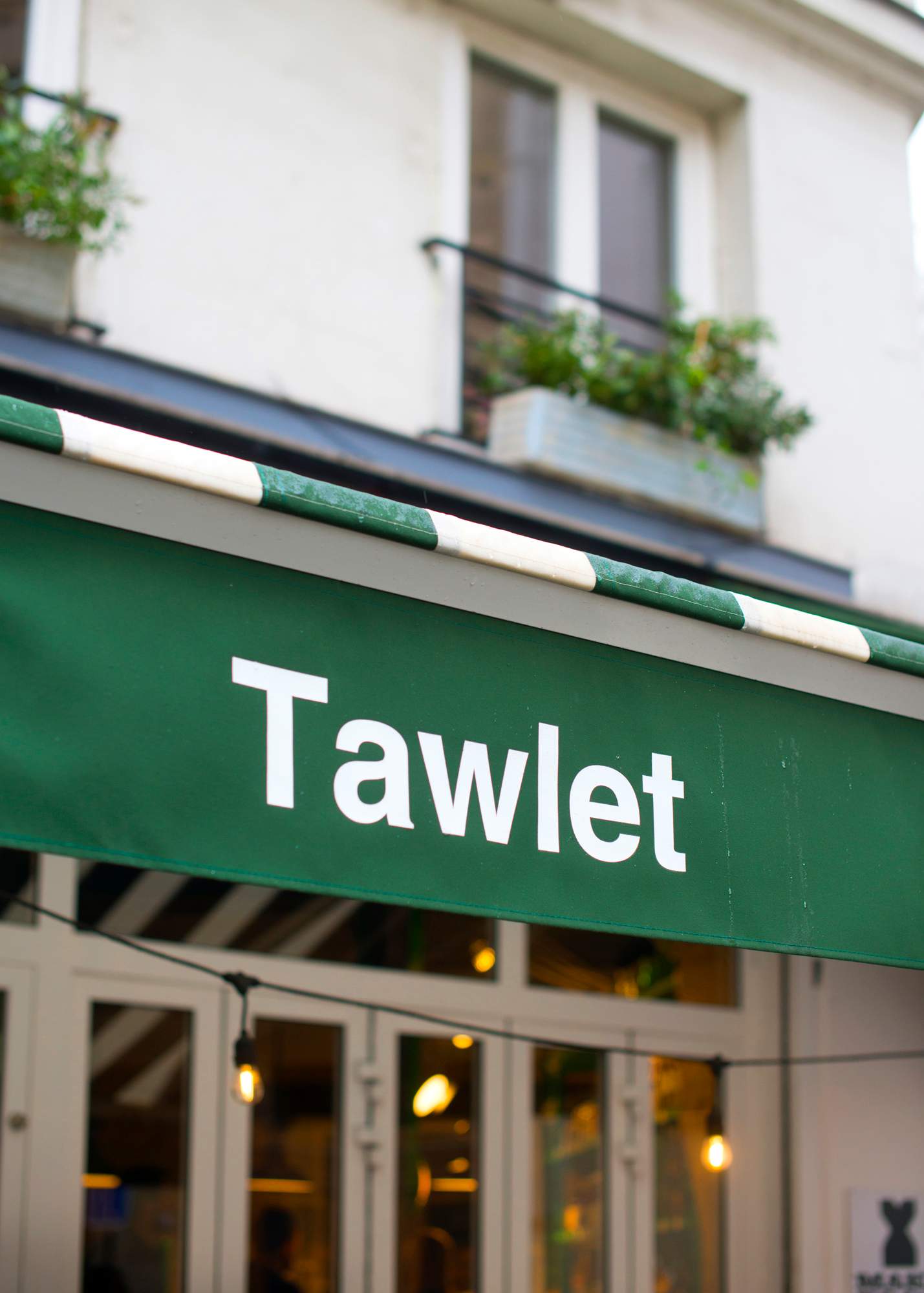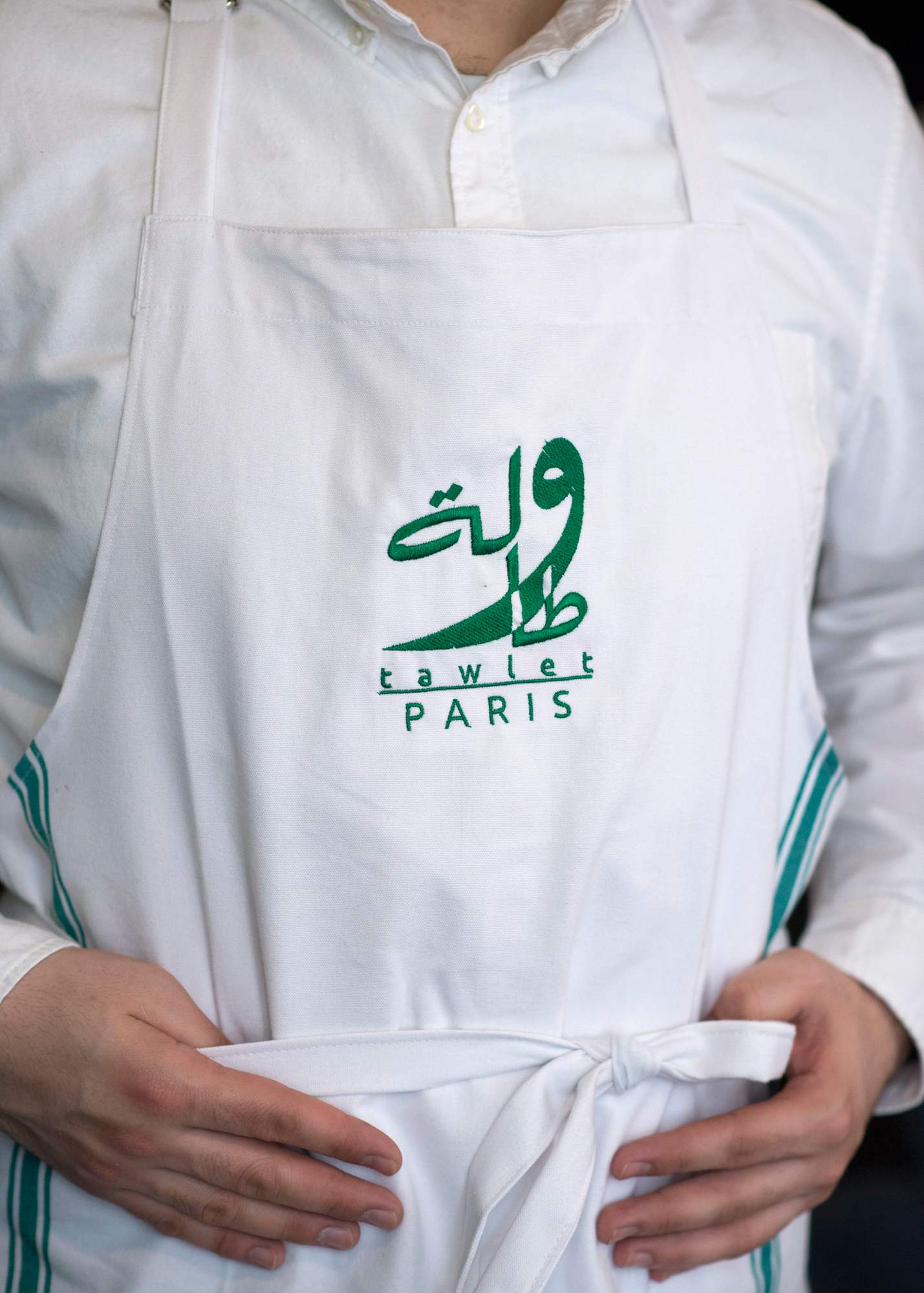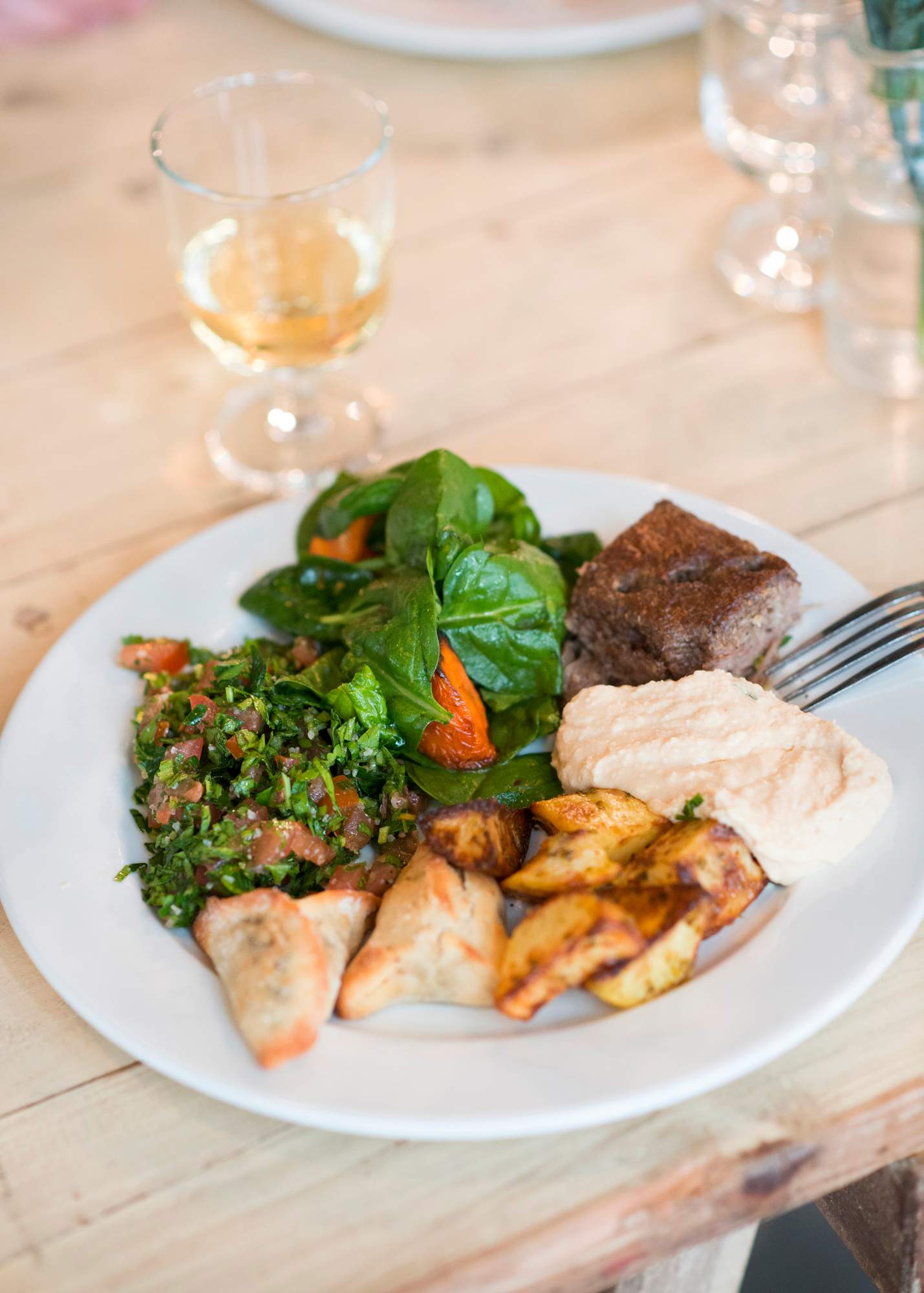 Épices Roellinger created its own take on Lebanon's seven-spice blend for Tawlet, the halloumi comes from the Laiterie de Paris and much of the wine sold at the épicerie and restaurant is produced by Lebanese-run domaines working in the Bordeaux region. "If a product is good in France, why go all the way to Lebanon to find it instead?" says Mouzawak.
soukeltayeb.com
---
Recipe
Honey-baked feta with almonds and dill
This month's recipe is as simple as they come. A honey-soaked starter or side with tangy feta that's grilled with herbs, nuts and a sweet bee-begotten topping. Enjoy.
Serves 2-4 as a starter or part of a meal
Ingredients
200g feta 
3 tbsps clear honey 
1½ tbsps extra virgin olive oil 
2 tbsps sliced almonds 
½ tsp dried oregano 
2 tbsps dill, roughly chopped
Toasted flatbreads, to serve
Method
1. Preheat a grill with fan to 180C.
2. Pat dry the feta cheese with kitchen towel.
3. Drizzle ½ tbsp olive oil on a small baking tray and place the feta cheese on top. 
4. Drizzle with 1 tbsp olive oil and then pour and spread 2 tbsps honey over the cheese, making sure it's completely covered. 
5. Place it under the grill and cook for 5 minutes. Take the baking tray out and scoop up some hot honey and oil from the baking tray with a spoon and pour over the cheese. Scatter the sliced almonds around the cheese. 
6. Put the tray back under the grill for another 5 minutes. Keep an eye on it as it can burn easily.
7. Add the flatbreads to the grill in the last few minutes of cooking time.
8. Lift the whole baked cheese onto a plate and spoon the caramelised honey and olive oil mix, and the toasted almonds over the cheese. 
9. Scatter the oregano and dill on top, drizzle with remaining honey and serve with the warm flatbreads.
ayanishimura.com
---
Langosteria Cucina
Milan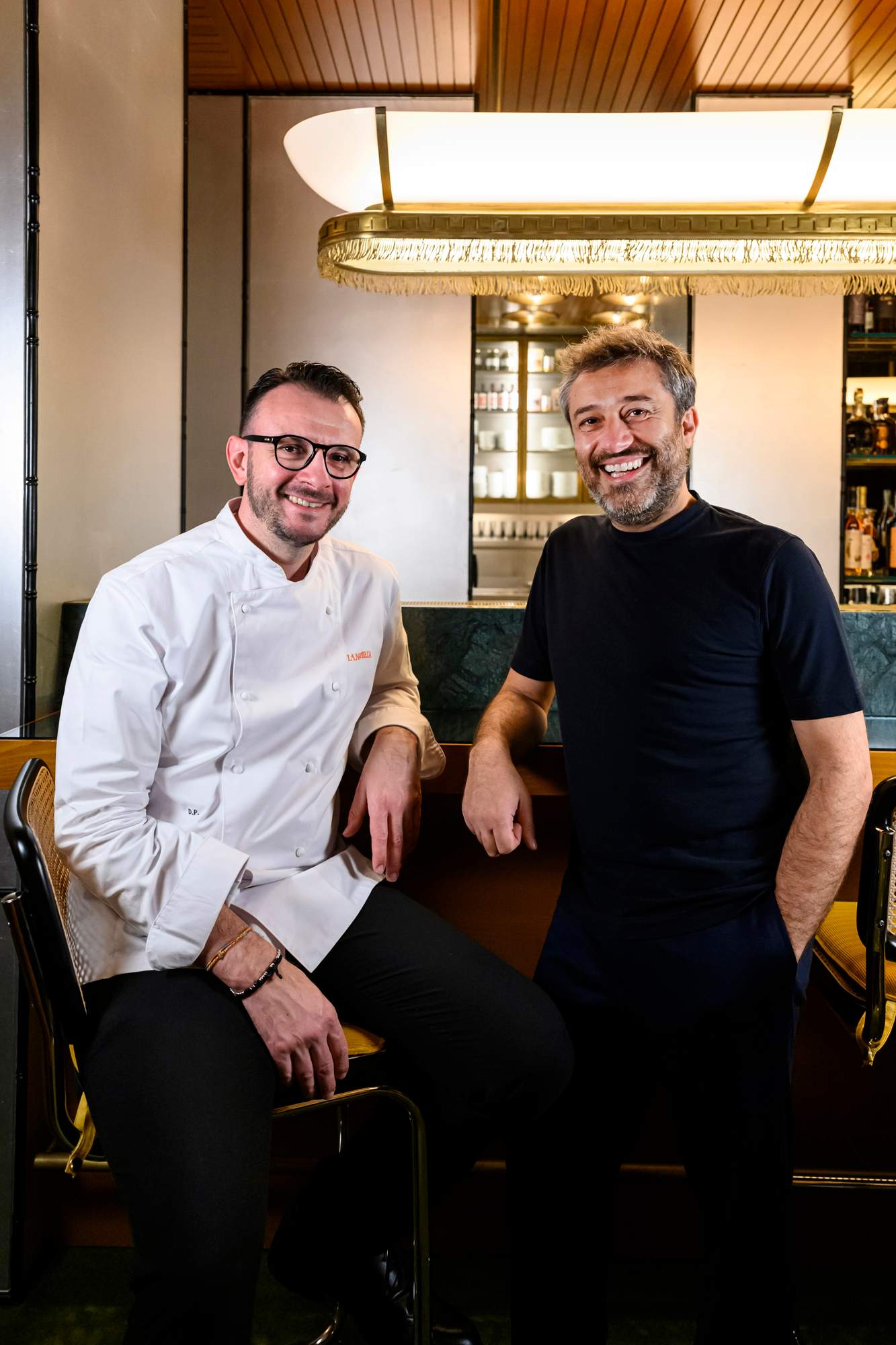 Not content with decamping to the Ligurian coast in the summer or opening a Parisian outpost, the Langosteria fish empire continues to expand. The latest addition from effervescent founder Enrico Buonocore (pictured, on right) is a new space nextdoor to the Via Savona address in Milan where he first made his name. The focus is on the freshest produce, with plenty of excellent crudo, including a red-prawn tartare from Mazara del Vallo in Sicily. There is a tasting menu (a first at Langosteria) but the à la carte is stripped back to allow for more grazing and sharing. The move away from a white-tablecloth bistro to a more dimly lit 1970s-style lounge by Dimorestudio (which did the interiors for the new Orient Express trains), tempts diners to try the oyster bar and cocktails. When it comes to the latter, the Ukiyo – champagne, yuzu, gin and avocado – took our fancy.
langosteria.com
---
Manteca
London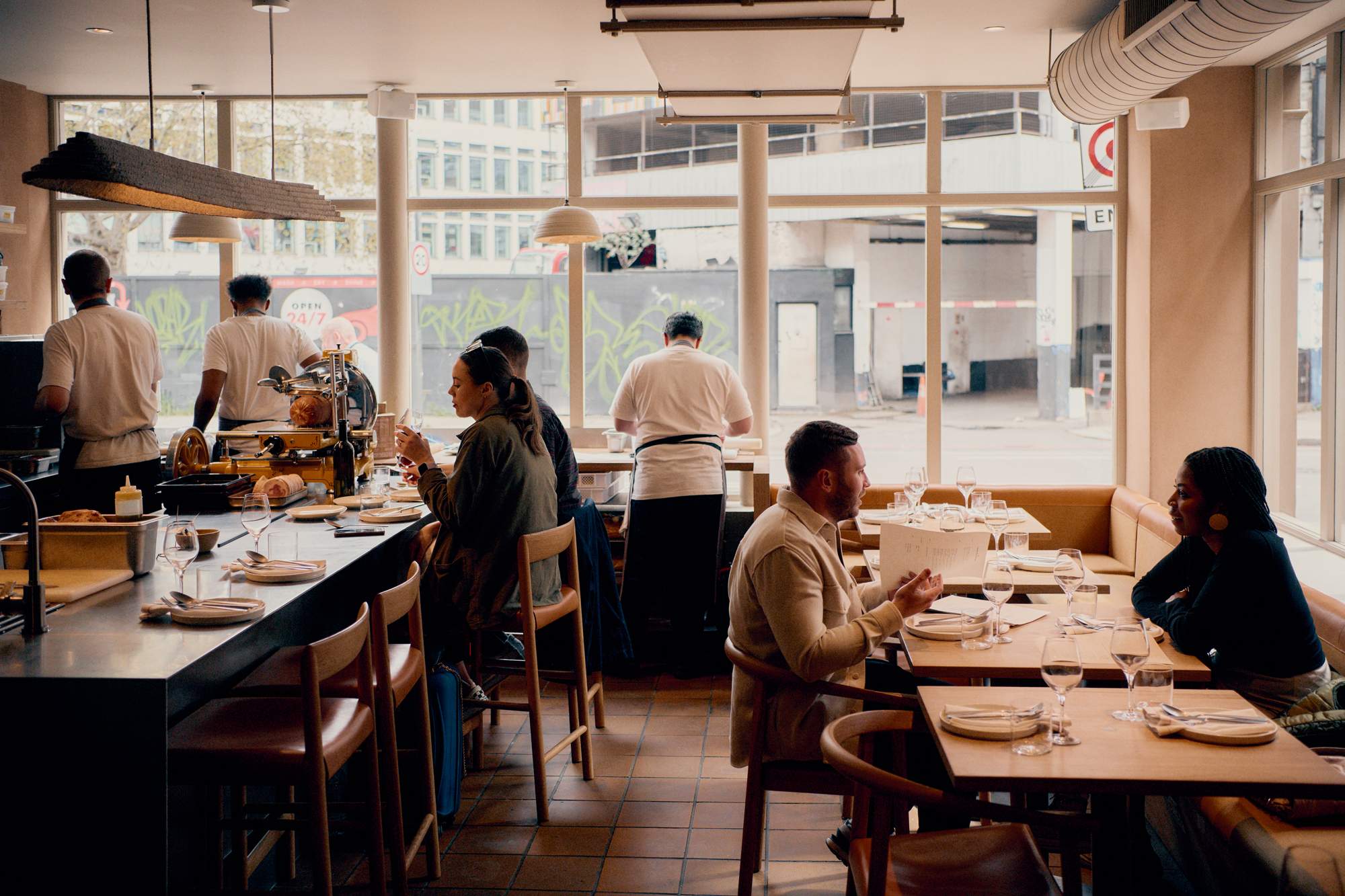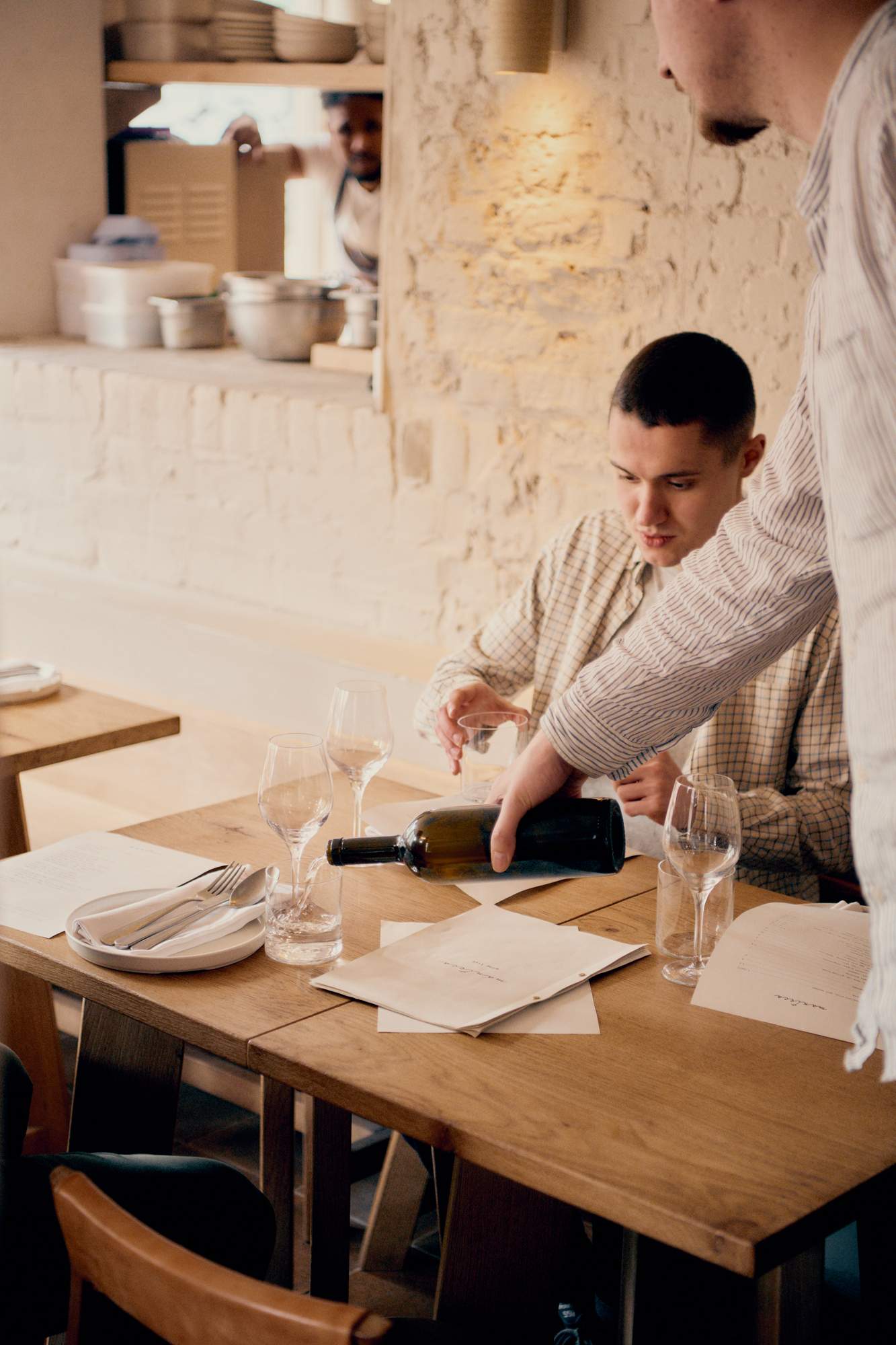 Chef Chris Leach's trajectory might not be unique – from pop-up to permanent space – but his buzzy restaurant Manteca, co-founded with Barbados-born David Carter, is a special thing indeed. The former factory building has been kitted out with yolky-yellow walls and wood trim by Box 9 architects. The first thing you'll notice is the lively din of diners smacking their lips (it's not a quiet place) and the smell of the wood-fired oven. The dishes don't fail to delight either, from the pig head fritti to seabass crudo and garlicky-good bagna càuda to start. All before the technicolor temptation of flawless handmade pasta: pig-tail ragù, brown crab cacio e pepe or duck ragù served with duck fat pangrattato. Bellissimo. The rub? Word has spread and getting a table is tough. 
mantecarestaurant.co.uk
---
Fasano
New York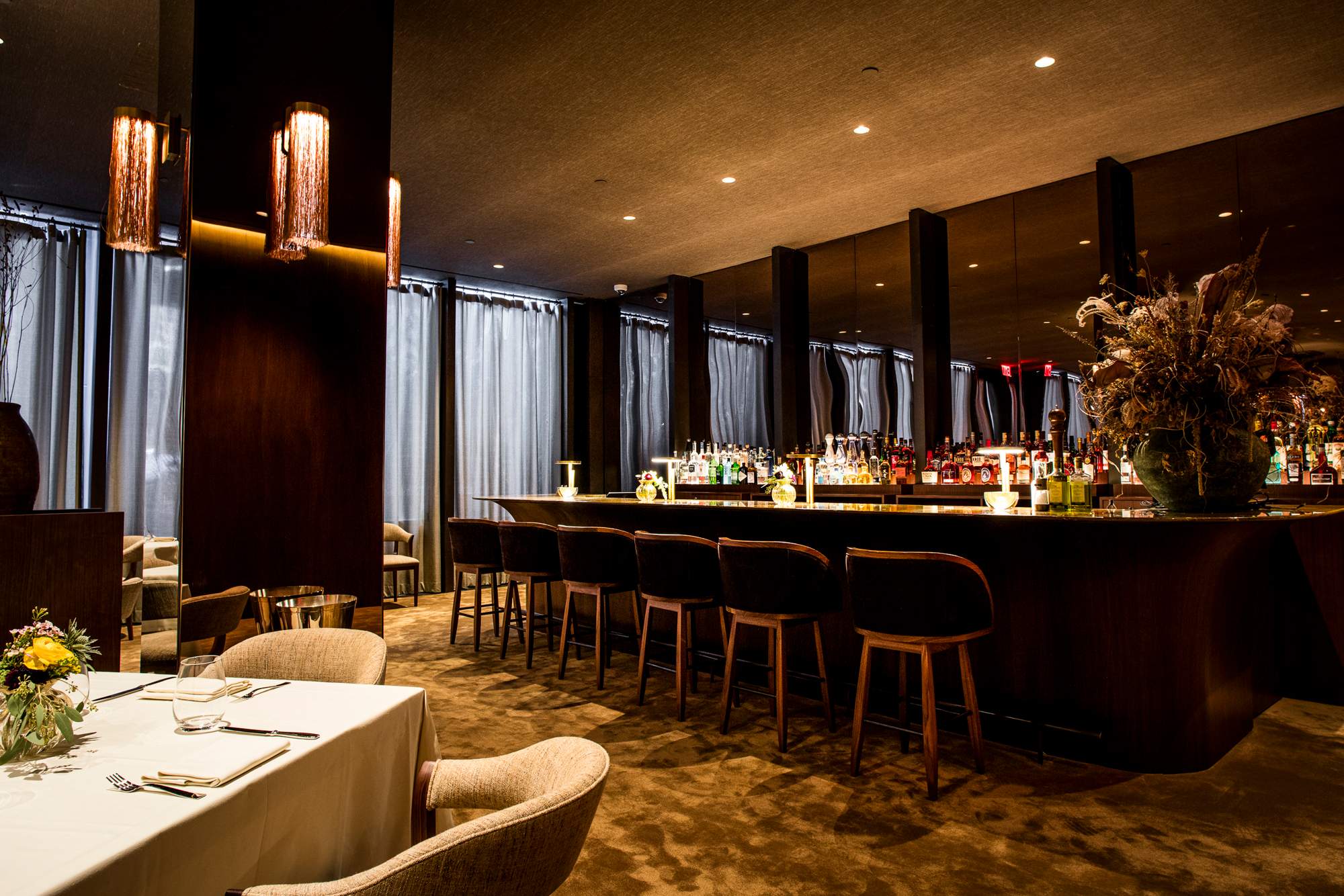 With its members' club and hotel on Fifth Avenue, Brazilian hospitality group Fasano already had a presence in New York. Since late February the city has also been home to Fasano Restaurant on Park Avenue. The charming space was designed by Brazilian architect Isay Weinfeld, while the menu focuses on northern-Italian fare, including osso buco with saffron risotto, and rich tiramisù. And for New Yorkers who crave a little bossa nova? Baretto, Fasano's bar and lounge, opens this spring. 
fasanorestaurantny.com
---
TOG knives
Japan
Taking a cue from the Samurai art of sword-making, Tog's knives are forged from layers of steel in the city of Seki, where industrial designer and Tog founder Bert Beagley-Brown combines British design with Japanese craftsmanship. The knives have layers of copper for its antimicrobial properties and the handles are laser-etched with an ancient pattern. They can cut it in the kitchen too.
togknives.com
photographers: Tristan Hutchinson, Thomas Humery, Harry Lawlor. images: Francesca Brambilla/Serena Serrani, Eric Medsker. still life: Tony Hay. illustrator:  Xihanation