The Agenda / Global
Culture
A pioneer bringing a feisty female to Saudi TV screens and Ukraine's Eurovision entry.
The COMMENT
nightlife ––– eastern europe
Missing a beat
Matt Unicomb on how he world's electronic-music scenes are organising against Russian aggression.
---
In March, while companies such as Disney and Netflix were suspending their Russian operations in response to the invasion of Ukraine, similar moves were being made in a less-watched corner of global culture: the electronic-music scene. Some of the world's biggest DJs, including Swedish House Mafia and Jauz, denounced the invasion, while ravers in cities from London to Los Angeles hit the dance floor to raise funds for Ukrainian refugees and the Red Cross.
And there were places where the rhetoric went further, particularly in Eastern Europe's former-Soviet states. "This is our war too," declared Bassiani, a popular techno club in Tbilisi, in late March. Earlier that month some Russian clubbers were allegedly turned away from the venue after staff saw their passports. I spoke to two Russian Tbilisi residents who claim that they were denied entry for this reason; one of them, Sasha Diskoteka, is a regular at other Tbilisi clubs and has lived in the city since October. "They didn't say anything except, 'Sorry, you can't come in,'" she says.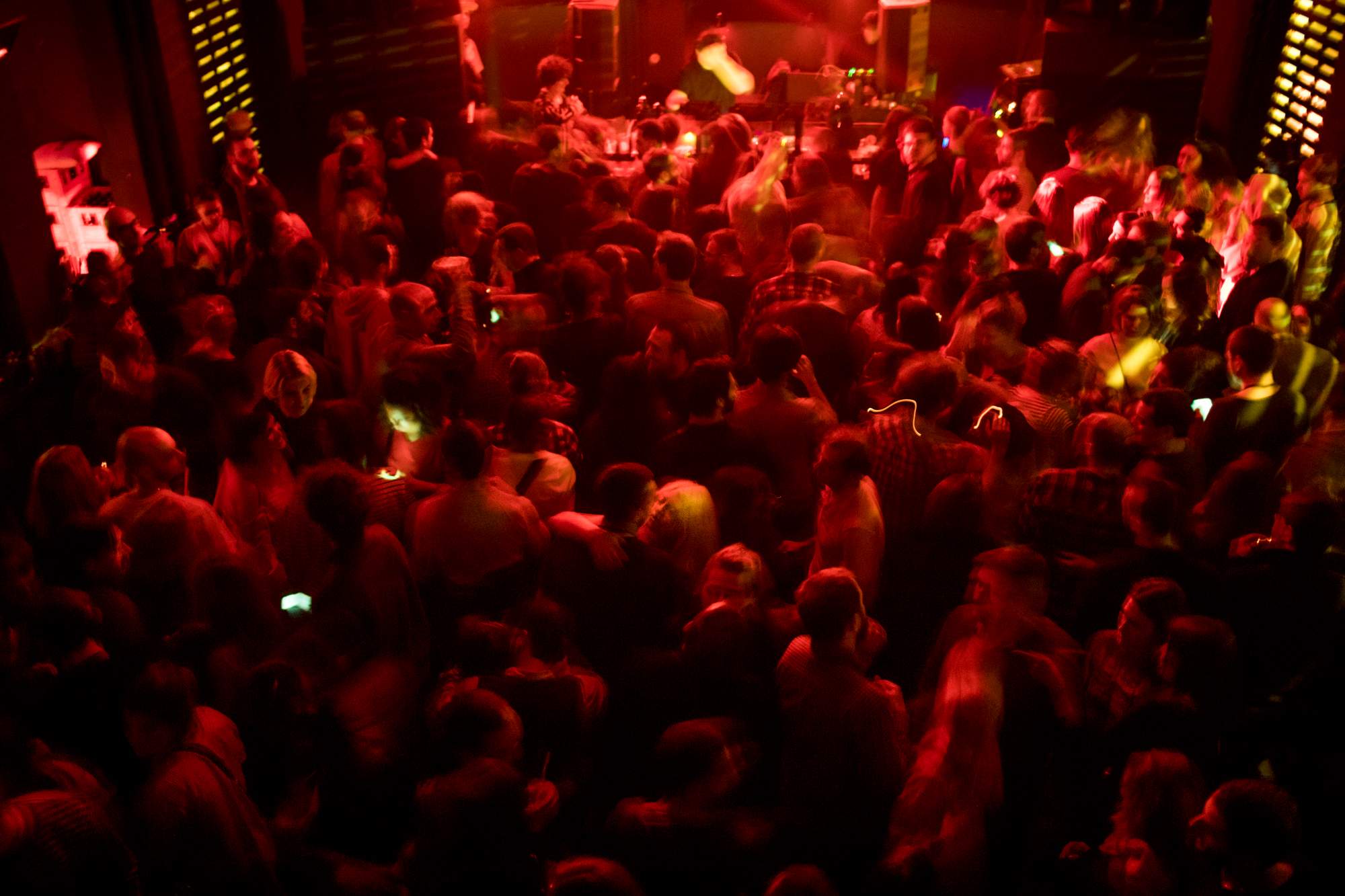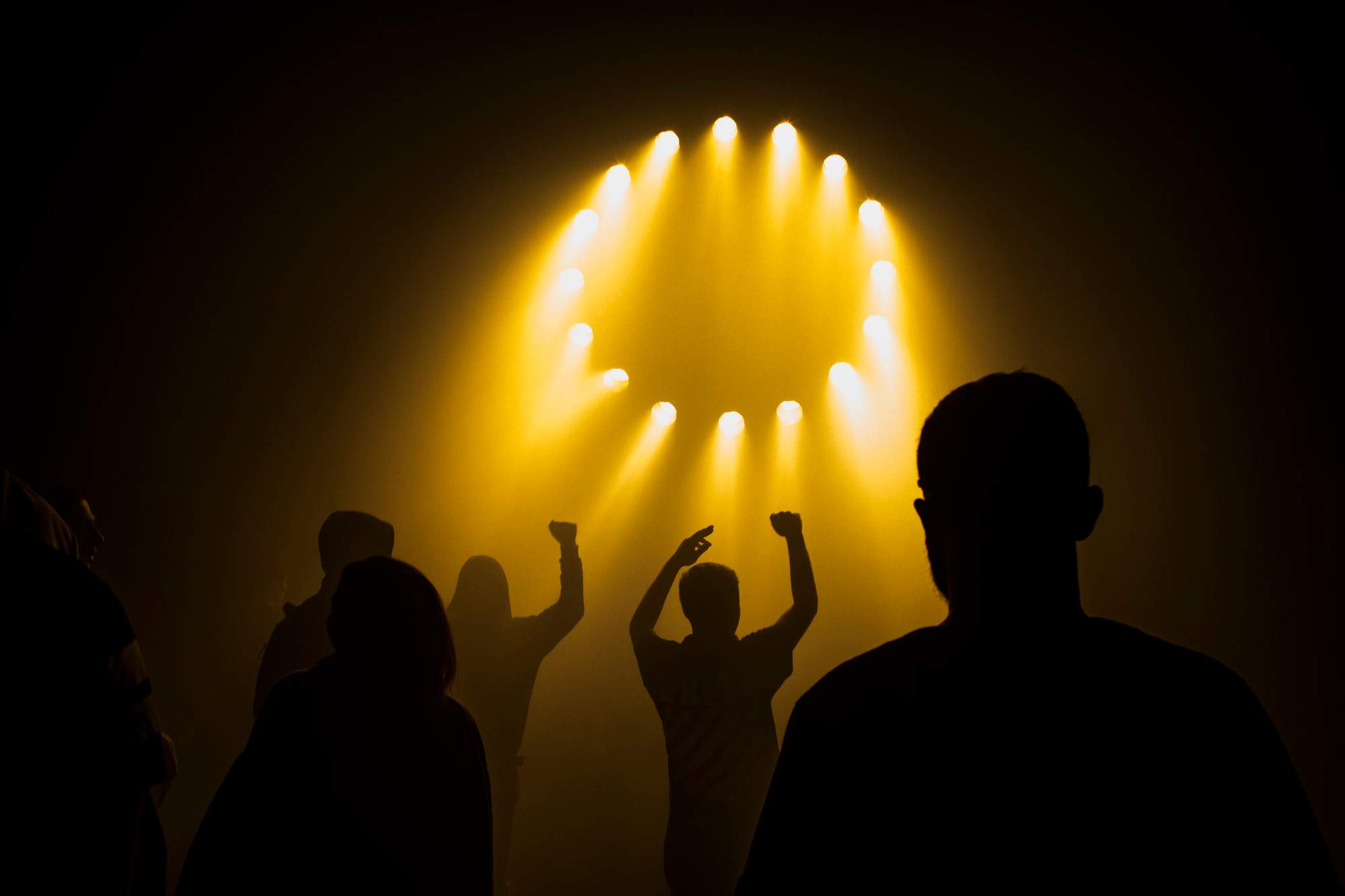 Their alleged treatment at Bassiani is in keeping with an open letter from about 90 signatories in Kyiv's once-flourishing club scene, which calls for a boycott of Russian artists, organisations and promoters who do not "explicitly take action" against the invasion. Some have applied this to Russian clubbers too. Until February the Russian and Ukrainian club scenes were closely linked but many artists in Kyiv say that they feel betrayed by the silence from Russian counterparts who haven't condemned the war or even checked in to ask whether they're OK.
"I know some DJs from Russia who went to protests and I respect them so much," says Alisa Mullen, a press officer for several Kyiv nightlife organisations. "But that's just 1 per cent of them. This boycott is an answer to ignorance." The electronic-music community is no stranger to collective action: many artists boycott Israel and campaign against global injustice. With its roots in black and gay communities in the US, the genre has long attracted those with progressive ideals. That extends to scenes in Eastern Europe, where clubs strive to be safe spaces for victims of discrimination and advocate for them in street protests.
In Tallinn, this music has long helped to connect Estonian speakers with Russian speakers. "Our club was a place where you could feel post-Soviet trauma healing," says Elena Natale, co-founder of dance mecca Hall. "But because of this war, what we have achieved over years of uniting young people is crumbling." Natale points to a renewed hostility towards Russians in wider Estonian society. Leading universities, for instance, have paused future enrolment for Russian and Belarusian nationals.
"Our club was a place where you could feel post-Soviet trauma healing – but because of this war, what we have achieved over years of uniting young people is crumbling"
Eastern European scenes also fostered connections with those who lived beyond their borders. In the years leading up to the invasion, Kyiv and Tbilisi in particular became popular destinations for "techno tourists", who would fly in for weekend-long raves.
Venues such as Tbilisi's Bassiani and Kyiv's Closer, in a former ribbon factory, became symbols of a new kind of youth culture. Georgians and Ukrainians no longer had to look westward for cutting-edge music because now they had their own. And along with the beats came politics. Bassiani mobilises demonstrators for gay pride marches and has supported Georgia's drug-decriminalisation movement. Many clubbers say that they aren't surprised by its tough stance on Russia.
But shutting the doors to Russians, especially those who are outside their home country, is going too far, says Natale. Among the 30-odd people employed by her club are Estonians, Russians and Ukrainians – an uncommon mix in Estonian society, which, like those of its fellow Baltic states Latvia and Lithuania, is watching its large Russian minority with increased suspicion. 
"It feels as though we are back in the 1990s," says Natale. "There's so much hate, even in this new generation." Yet across the region there's chance for music to bring communities together, just as it has for decades.
---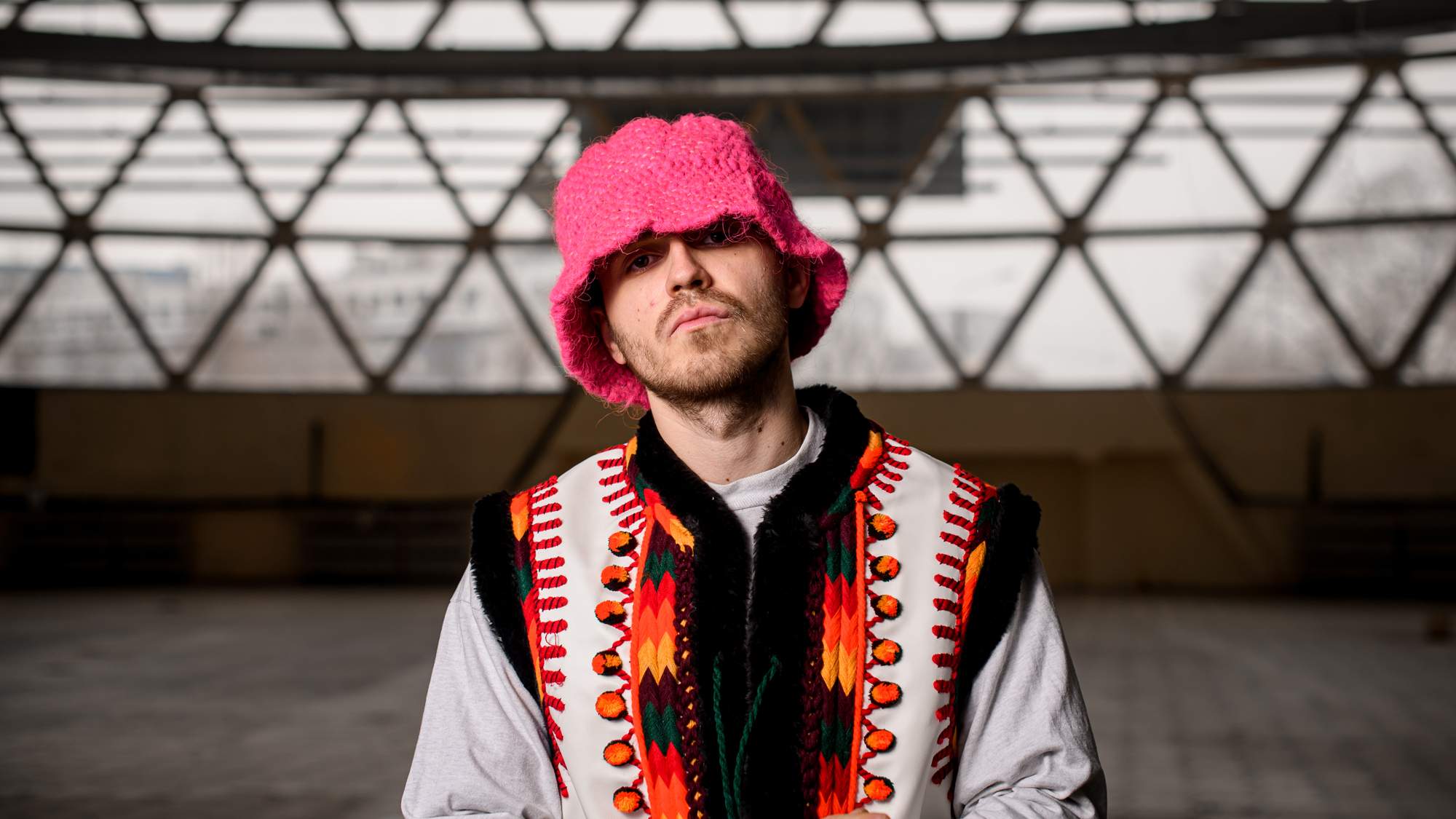 Oleh Psiuk, Kalush Orchestra
Eurovision entry for Ukraine
Ukraine's entry for the Eurovision Song Contest this year is Kalush Orchestra's "Stefania". Representing your country on this stage always has a soft-power aspect but after Russia's invasion of Ukraine, the band's performance at the final in Turin has taken on a different meaning. Its frontman, Oleh Psiuk, tells us more.
What is the song about? It was chosen before the war. 
The song was written for my mum. Then, after the war, it gained many new meanings. People started to interpret it as Mother Ukraine or to think about how much they miss their mothers. That's how this song became very popular in Ukraine, in people's hearts. 
How does it feel to represent Ukraine now? 
We feel a deep responsibility. 
Is performing at Eurovision a political gesture?
Our main mission is to show how cool, authentic and original our music is, so I wouldn't call it that. Our aim is to make Ukrainian music popular around the world.
How are artists in Ukraine reacting to the conflict? 
All of our artists stand strongly united. There are a lot of discussions, new song releases and video clips, short films and a lot of other works in support of Ukraine. Ukrainian creatives stand together in the face of the enemy. 
---
TELEVISION

––– saudi arabia
Playing with time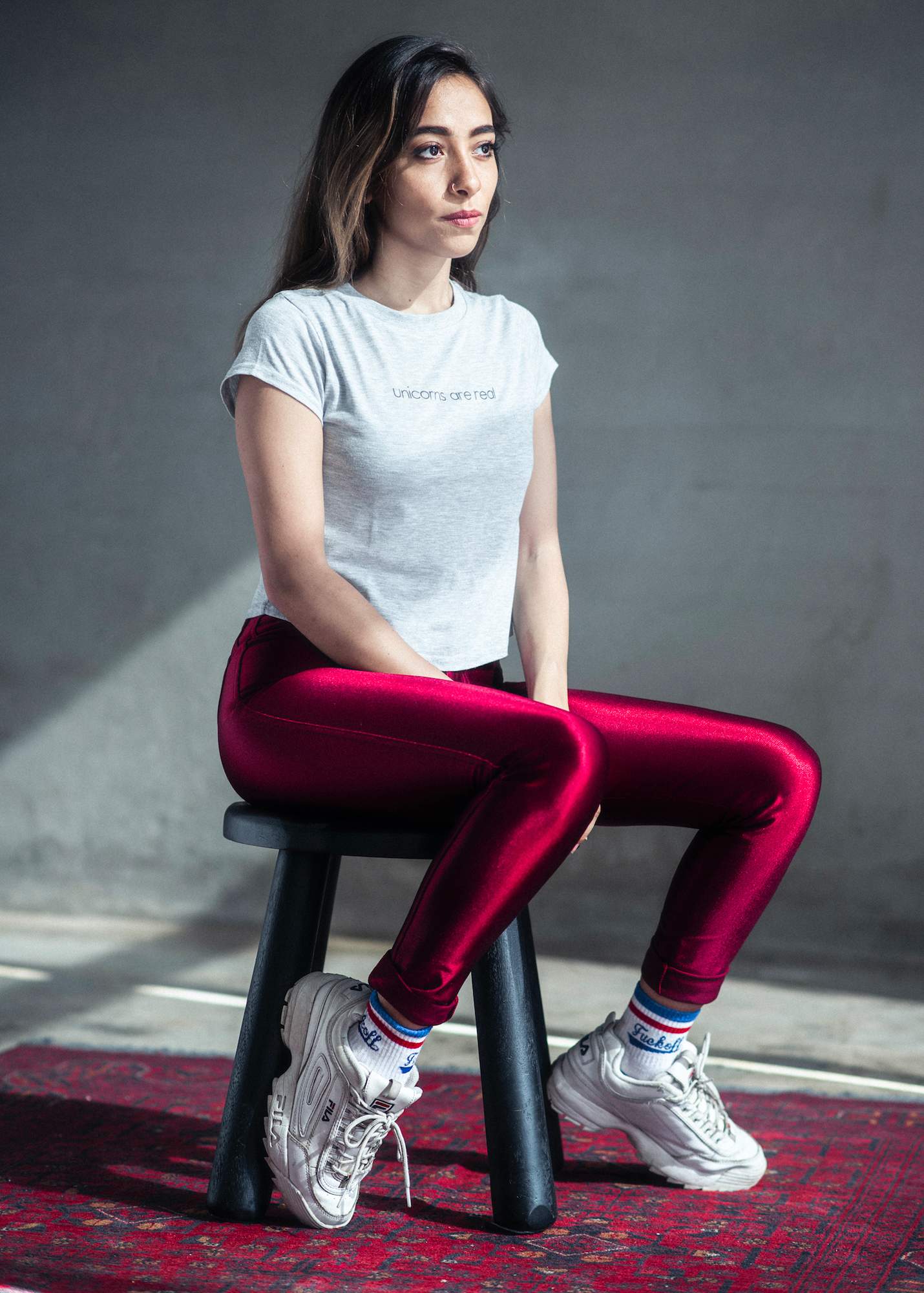 Jameel is gazing out the backseat window of her taxi when she spots a glamorous brunette cruising along in a roofless mustard-yellow sports car. "Wow. Even women can drive now?" she says to herself, looking on in amazement. 
Jameel is the main character in Jameel Jeddan, a new, critically acclaimed Saudi TV series about a young woman who wakes up after five years in a coma to a transformed kingdom, where the power of ultra-conservative clerics has waned. The comedy-drama is the first Saudi TV show to be written by and star a Saudi woman. 
"I wanted to write about this girl who comes back to a society that she's so not familiar with," says Sarah Taibah (pictured), who plays Jameel. The series follows her return to high school alongside her quest to track down her father, Asem, whose whereabouts her mother, Afaf, refuses to disclose. During the six-episode run, Jameel breaks a number of taboos in Saudi Arabia: she leaves home without telling her family where she's going, hectors a boy named Nour into a quasi-romance and strikes her harassing stepbrother Fouad with a chair. 
"I wanted to break all these stereotypes because I became very sick of how women are portrayed on television," says Taibah. "I hadn't done a badass role until Jameel."
That boundary-pushing extends to the lead characters' names. Jameel is the masculine version of Jameela – the result of a typo on her birth certificate. Nour, which means "light" in Arabic, is used among men and women. 
"I wanted both main characters to be very alike in the most Saudi-appropriate way," says Taibah. "She is not the typical, sensitive, cute kind of girl. And he is not the typical masculine boy. He is very sensitive and very open to his feelings and she is very suppressing of hers."
"I wanted to break the stereotypes because I became very sick of how women are portrayed on television"
Taibah says that there has been no backlash to the show from conservatives. The series airs on Shahid, a streaming service owned by Saudi Arabia's state broadcaster mbc.
"The fact that it did really well on Shahid is just a nice reminder that there is hope, you know?" says Taibah. Although the kingdom's authorities have increasingly clamped down on dissent, they have also liberalised social mores – moves that have been popular with many Saudis.
Politics aside, much of the show's success is down to how it plugs into the cultural interests of younger Saudis. The series, for example, is dotted with references and cut sequences to Japanese anime, which Taibah says is because "the younger generation has this crazy obsession with anime and Japanese stuff".
The lingering question is whether Jameel Jeddan will return for another season – and how many more taboos can be prodded. Taibah says that she has an idea where the show would go from here – and there's certainly an appetite from fans. When Taibah announces anything online about the show, she jokes that "all the comments, non-stop, to an annoying extent, are, 'We want season two. Shut up. We want season two.'" It's hard to imagine Taibah keeping quiet after this. 
---
Images: Abdullah Alshehri, Daro Sulakauri