Inventory: Wine / Italy
Fine vintage
Verona is filled with the sound of corks popping as Vinitaly, the trade fair that offers a taste of the best wine from the 'Bel Paese', returns after a two-year absence. As Monocle finds out, its attendees' glasses are much more than half full.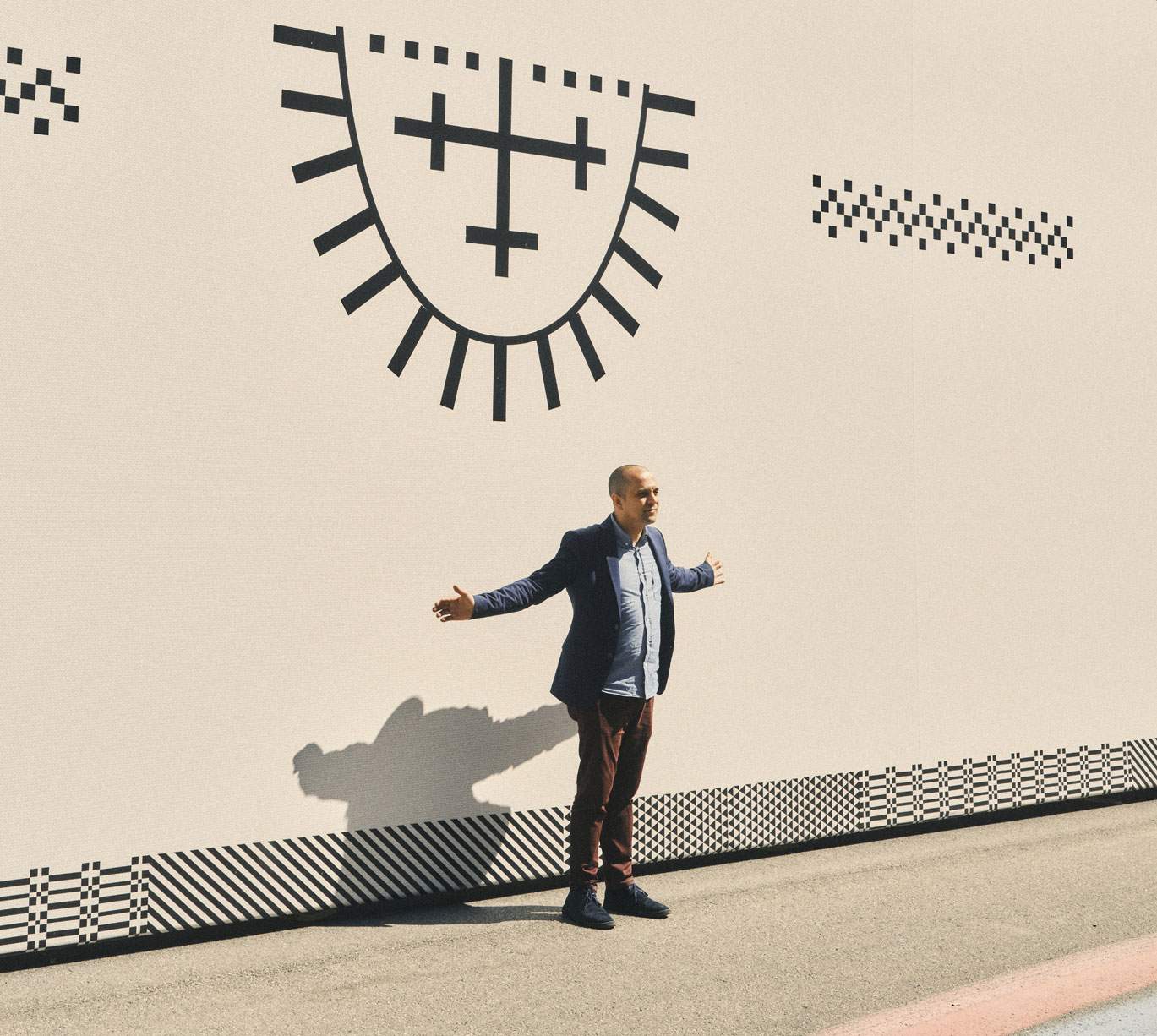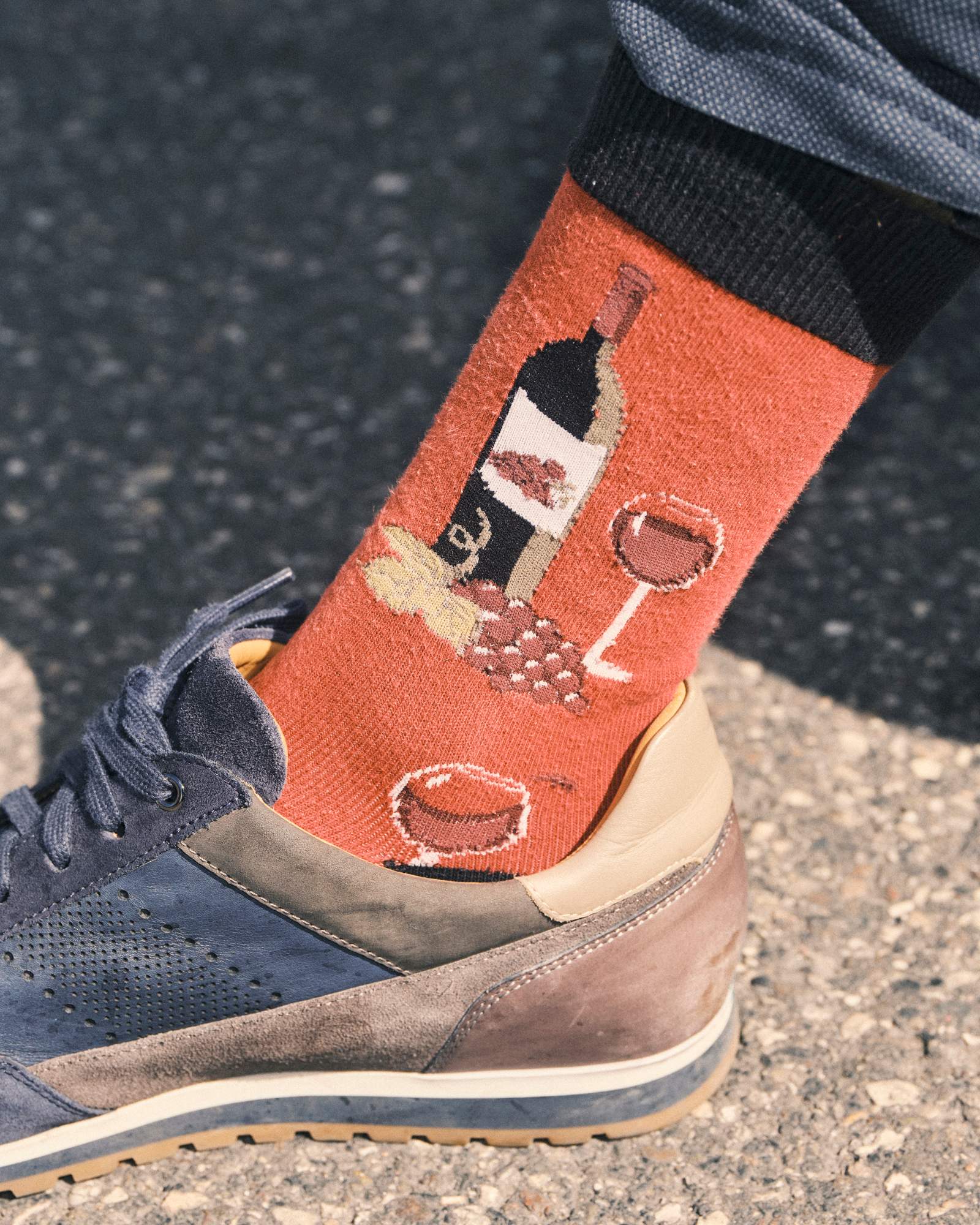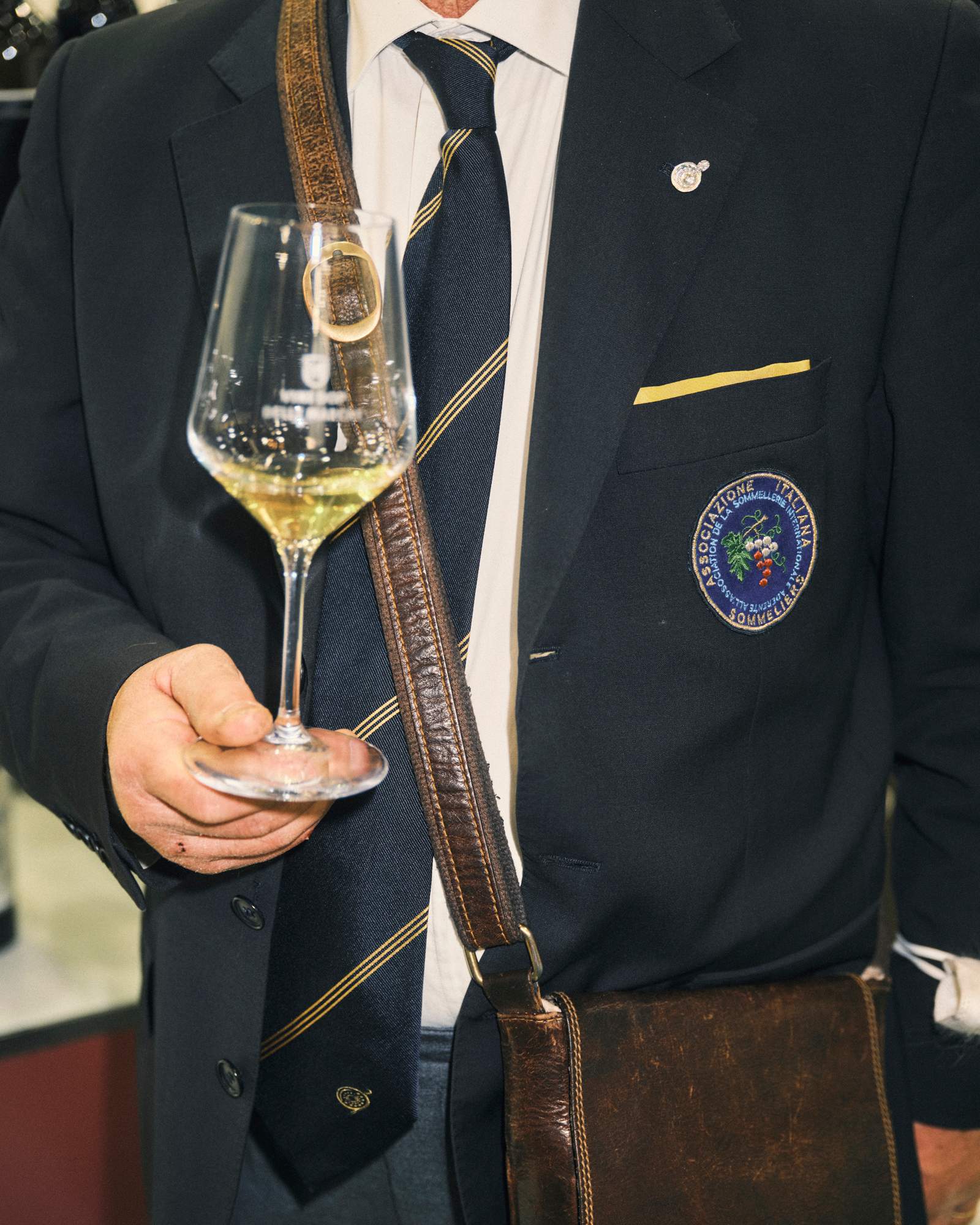 The main event
Fun at the (trade) fair
The person wolfing down a plate of fried food at 09.30 can't be Italian. A croissant or two perhaps, accompanied by a frothy cappuccino; but that fodder? At that time? Surely not. Once you cross the ticketed threshold of the gargantuan space that houses Vinitaly, the world's premier Italian wine expo, it soon becomes apparent why early-morning carb loading could be a good idea. Here you might well sample a Pugliese rosé for breakfast in the name of research.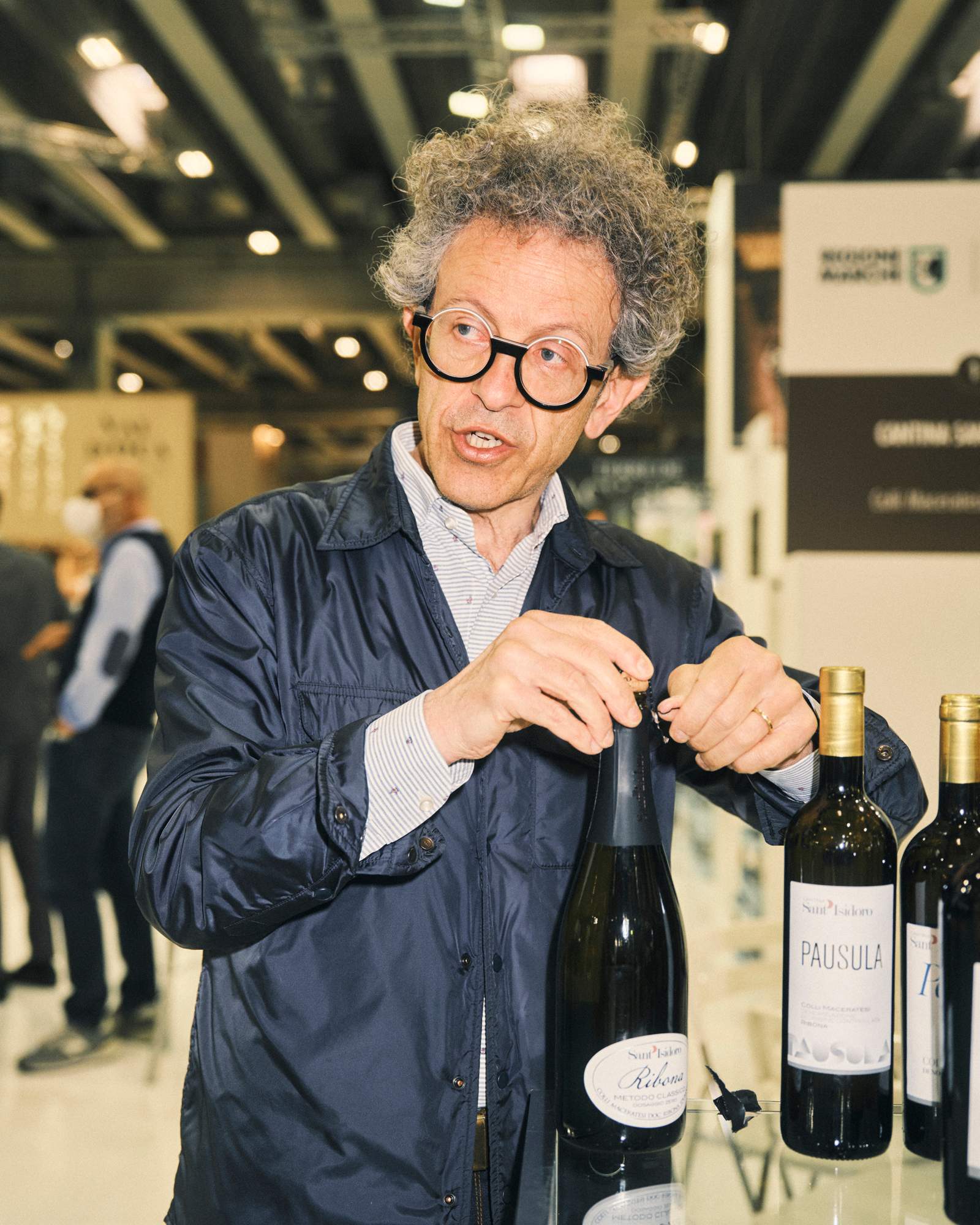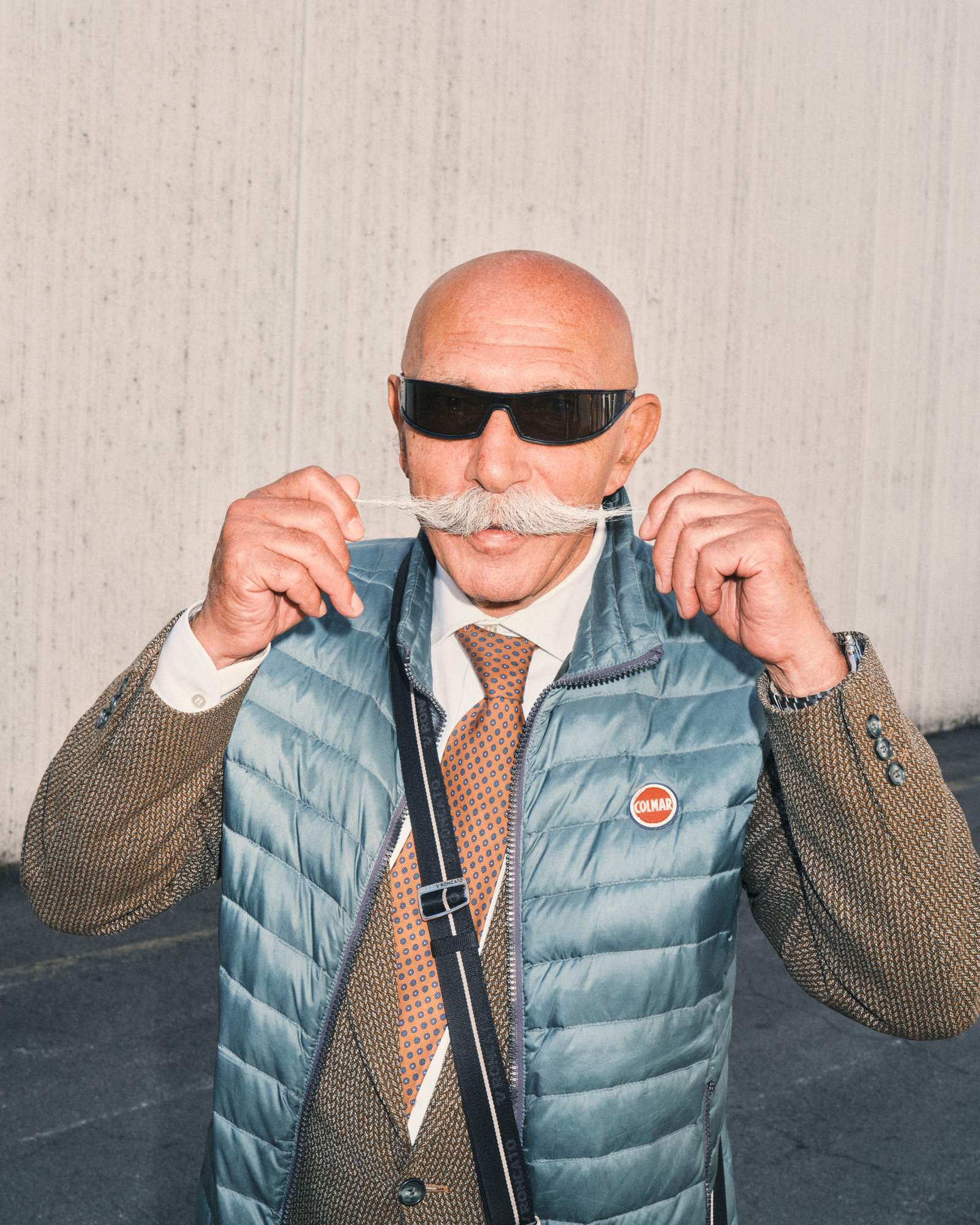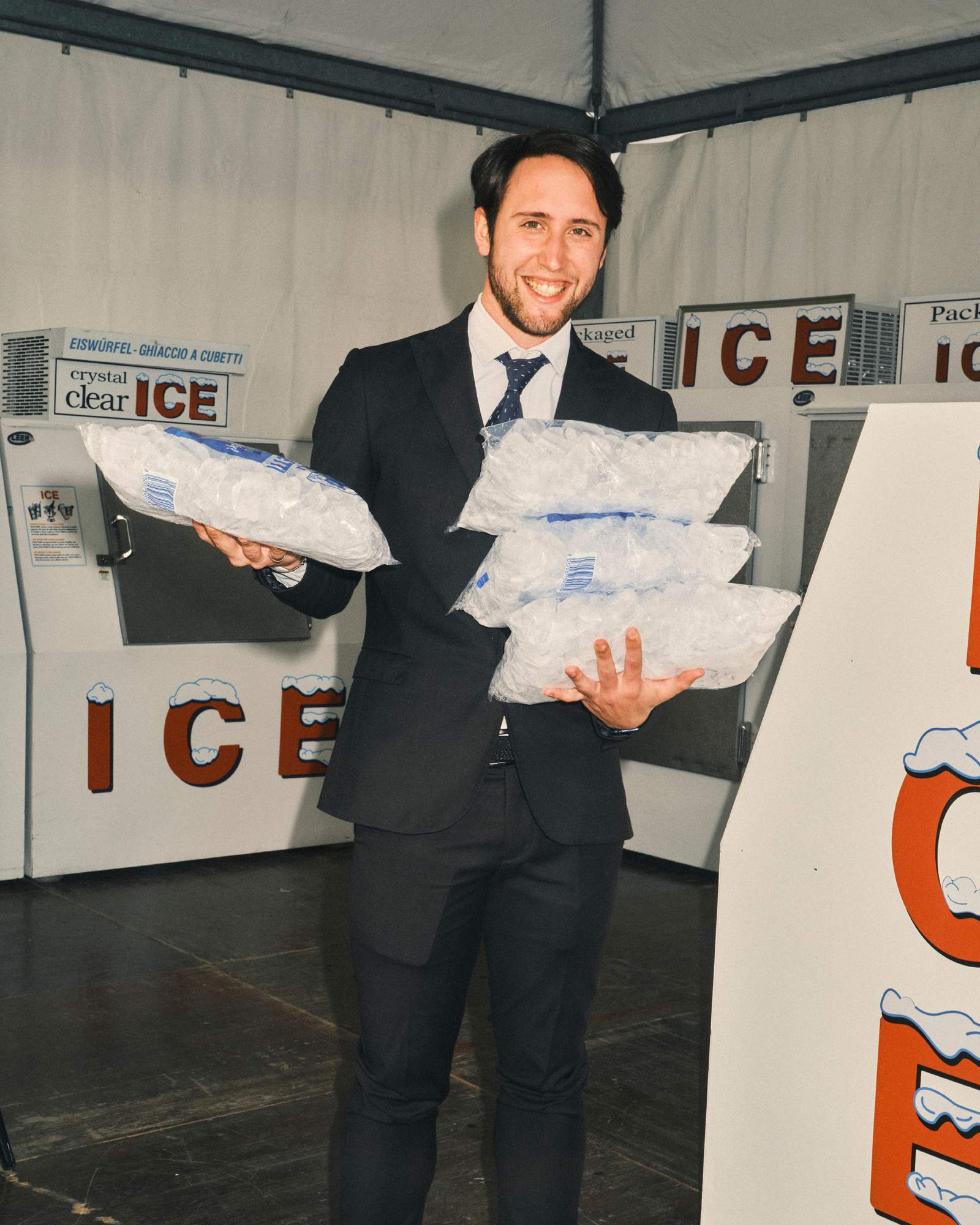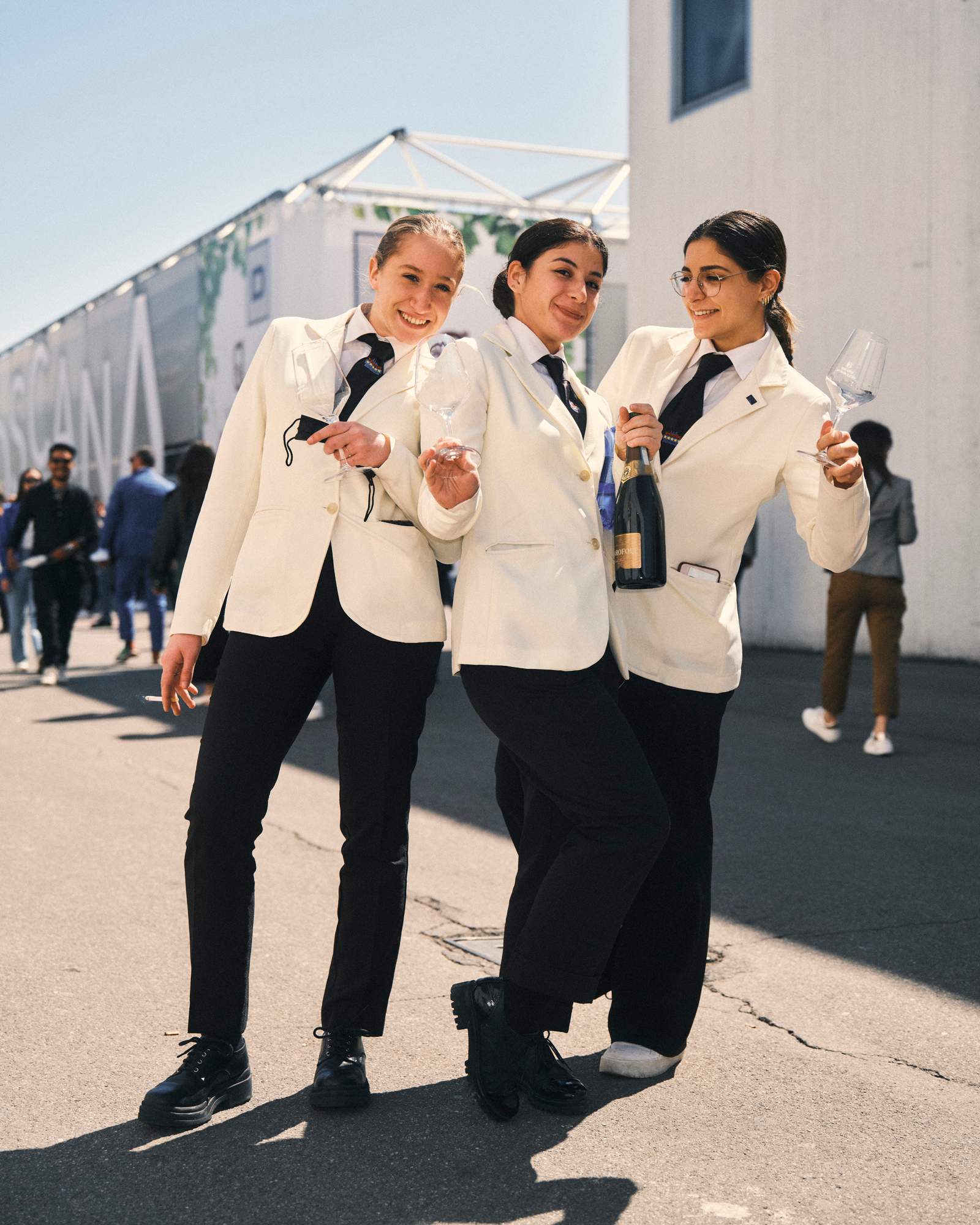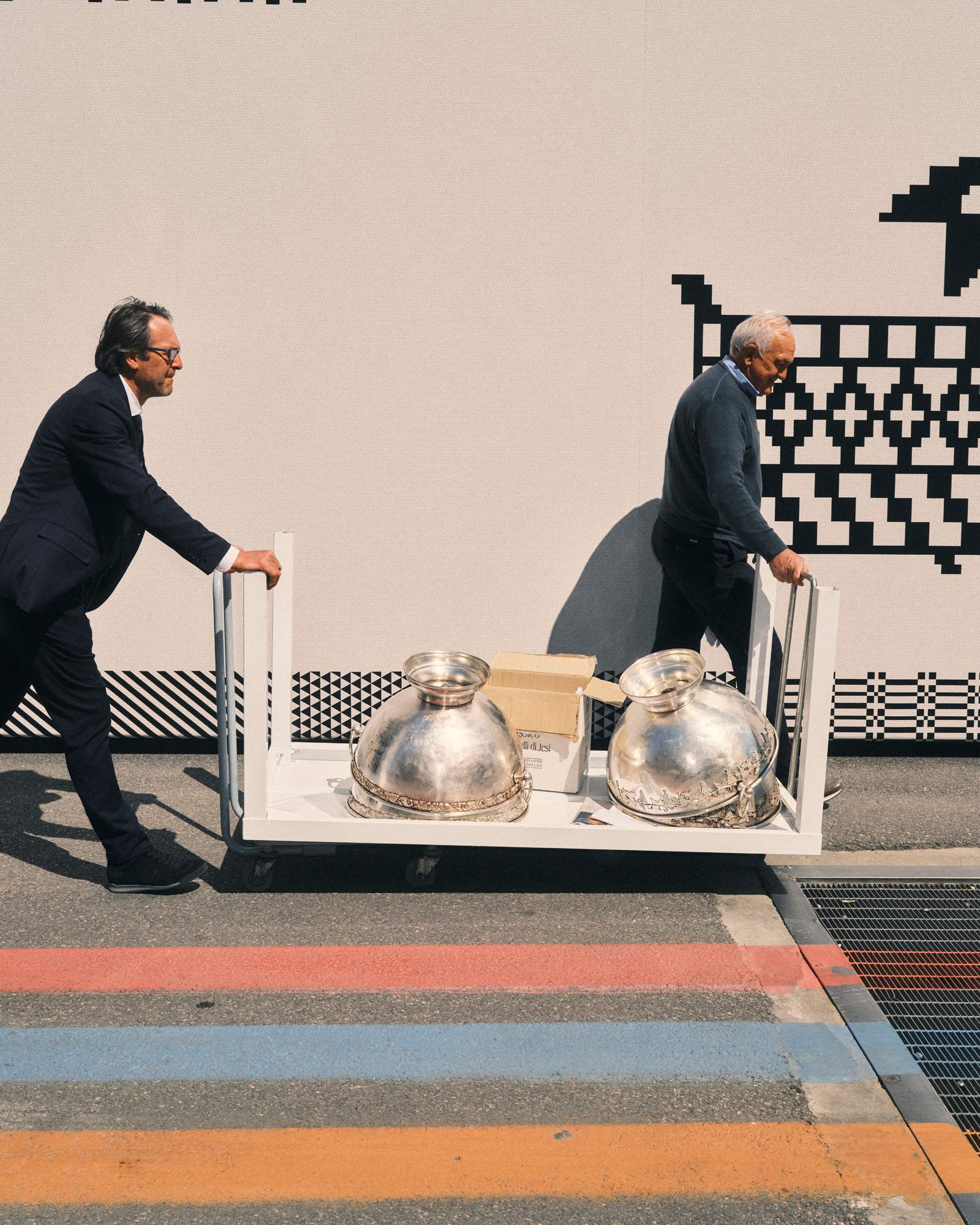 Every spring the picture-postcard-perfect northern Italian city of Verona gets gently sozzled on wine. It starts in the historic centre, where every shop, from baker to perfumer, displays bottles in its windows – often the wineries of friends or family. Restaurant reservations are made months in advance and the city's taxi industry capitulates under the weight of demand. 
Over in Piazza dei Signori, people are getting wobbly at "Vinitaly in the City", a collection of wine stands. For €15 you get three tastings and the chance to wear a faintly ridiculous wine glass holder around your neck. A little further away at Osteria del Bugiardo, a long table has been set up outside and people are gathered sipping bubbly. But the main draw remains the fair itself, located slightly out of the centre and held in a vast campus that feels like a Hollywood set. It's dominated by a series of pavilions representing Italy's wine regions, from Piedmont and Tuscany to Sicily and Alto Adige. This year one of the buzzwords is "relaunch" after the disruptions of the pandemic. Giovanni Mantovani, CEO of Veronafiere, the organisation behind Vinitaly, is keen to tell Monocle that 2022 is "a good vintage". Despite complications – namely China's coronavirus-related limited attendance and Russia's ban – some 88,000 attendees are expected. Awaiting them are more than 4,000 wineries uncorking bottles at stands. 
"Everyone has been out of commission for two years – 2022 is even more special here than usual"
"This fair is about finding the right importers," says Simone Sedilesu, the wine-maker behind Sardinia's VikeVike. "It's not just selling but selling the story."
For the Italian wineries here, the goal is to find new markets. And given that the US remains the biggest buyer, it's no surprise that we hear so many American accents. New Yorker Devi Taraj, attending with US importer Selected Estates of Europe, calls Vinitaly a "crazy, overwhelming experience". But she also says that this year is "even more special as everyone has been out of commission for two years". 
With a focus on orange and organic wine, the debate rages among wine-makers over whether to join the club – especially given the mixed quality of natural wine. Arrigo Barion from Tuscan winery Casale dello Sparviero, which will switch entirely to organic by 2023, says that the argument is complex. "Organic is good but it needs to be sustainable," he says. "On its own, it isn't."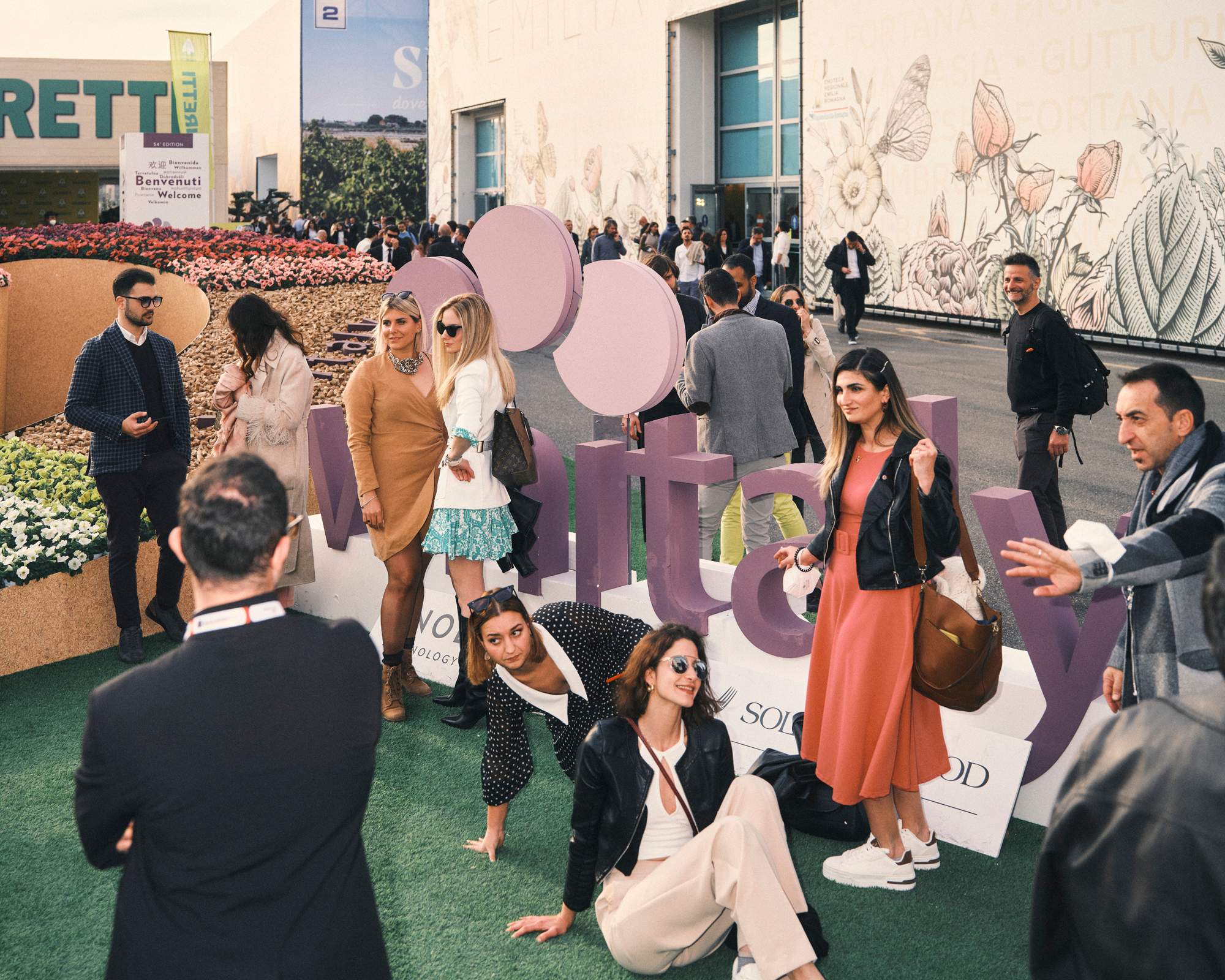 In the Sicilian pavilion there is practically a stampede around the Donnafugata stand, while the Alto Adige/Südtirol area is the busiest that Monocle witnesses. Yet despite the obvious competitive nature of an event like this, there is also a rather festive spirit – aided, of course, by the alcohol. 
"I've seen wineries enthusiastic about being back in person," says Veronafiere's Mantovani. "So much information is exchanged." The chance to swill, sniff and sip in good company feels like more of an elixir than ever. Perhaps 2022 is a rather good vintage after all.
Wine critic ChandraKurt's top 10 tipples to try.
1.
Soave Classico 2019, La Rocca, Pieropan
This blend is energy, elegance and surprise.
€27; pieropan.it
2.
Casalferro 2018, Castello di Brolio, IGT Toscana
A deeply structured and expressive merlot.
€49.90; ricasoli.com
3.
RosaMati 2021, Fattoria Le Pupille, IGT Toscana Rosato
This syrah rosé is pure palate pleasure. 
€11.90; fattorialepupille.it
4.
Sette Anni 2013, Angelo Negro, Roero Arneis DOCG
A great white from a maker of fine reds.
€42; angelonegro.it
5.
Trebbiano d'Abruzzo 2019, Vigna del Convento di Capestrano, Valle Reale
Refreshes the palate.
€48; vallereale.it
6.
Mimesi 2020, Tenuta di Ghizzano
Vibrant and intense with an impressive finish.
€30; tenutadighizzano.com
7.
Passorosso 2019, Etna Rosso, Passopisciaro
One of the best Etna wines from Sicily. 
€29; vinifranchetti.com
8.
Ca'del Bosco Vintage Collection, Dosage Zéro 
Notes of seaweed, lime and white roses.
€44.50; cadelbosco.com
9.
Dolcetto d'Alba 2019, Mascarello Giuseppe e Figlio
The Mascarello family vinifies heavenly barolos. A flavour explosion.
€20; mascarello1881.com  
10.
Taurasi Riserva 2015, Gulielmus, Tenute Capaldo Ripe plums, liquorice and leather.
€49; tenutecapaldo.it
The conversation
Monocle convenes Italian wine-makers discuss Vinitaly
Who better to speak to about Vinitaly than some of Verona's wine experts? The conversation flows from the fair to the effect of tourism on the industry. There's also great food and, naturally, excellent wine. 
Verona is an apt host for Vinitaly given its proximity to Valpolicella, one of Italy's best denominations, as well as soave and bardolino growing areas. Monocle sits down with six Veneto wine producers to talk about the fair, industry insights and all things grape-related.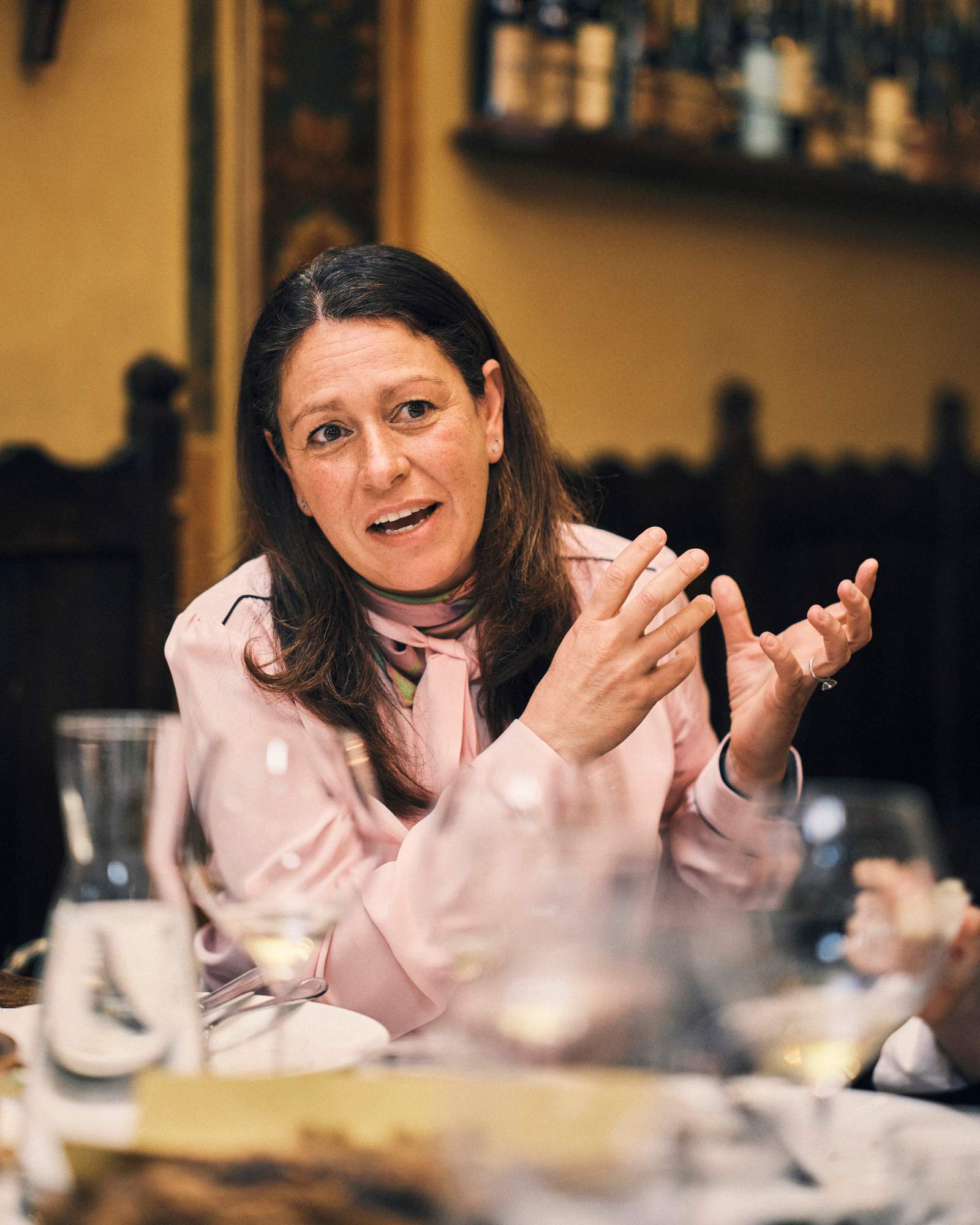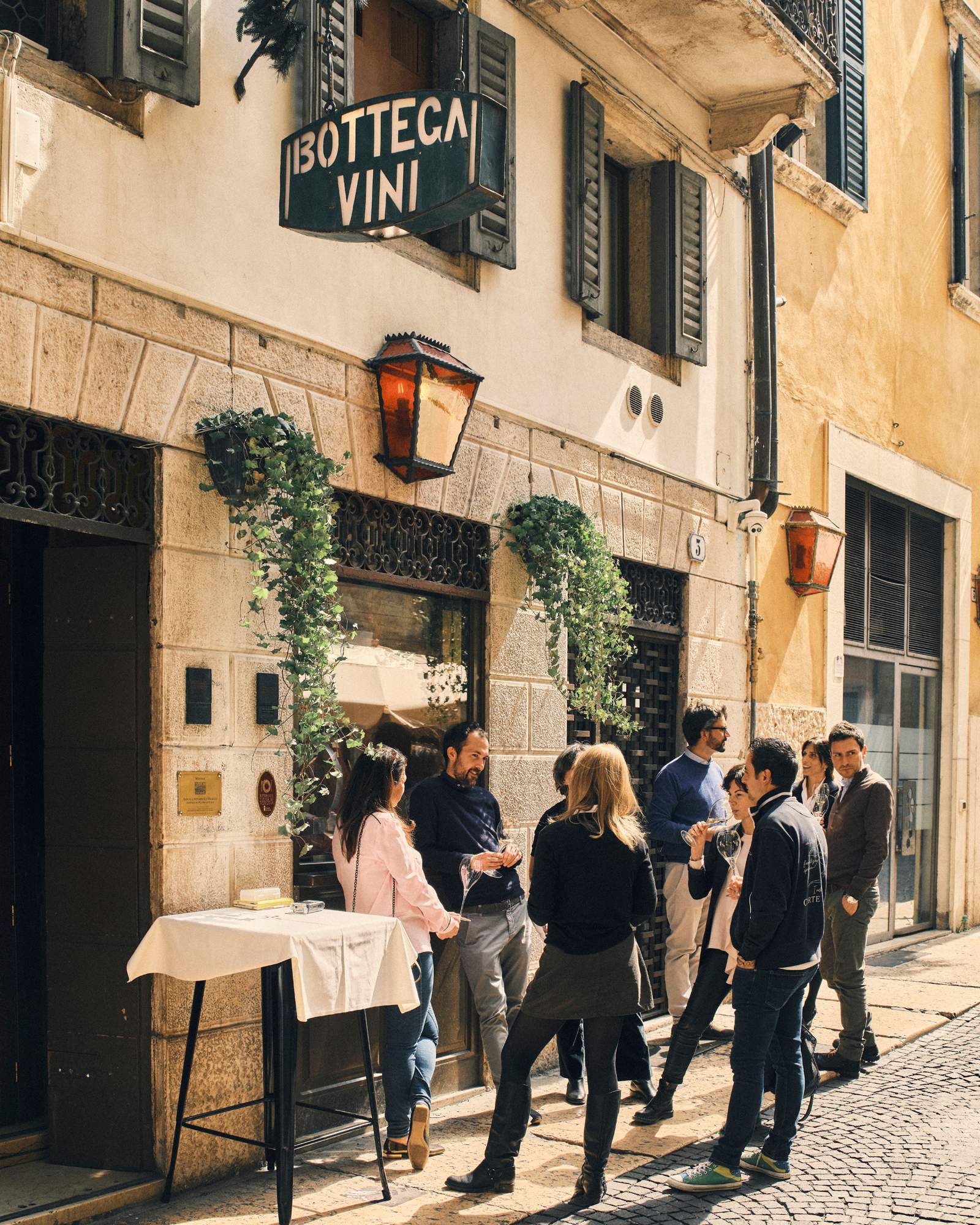 Monocle: Does Vinitaly matter?
Matilde Poggi: I've attended since 1985. The quality of the fair has improved but this year is a test because consumption in Italy actually went up during the pandemic – so maybe we need to relook at everything a little. 
Giovanni Éderle: I hadn't been born in 1985! Before the pandemic, Vinitaly was a place to make new contacts: new importers and distributors. For me, it's now the place to meet the contacts developed during the pandemic. 
Andrea Brunelli: Being a small company, it's not something that fits for us. We're looking for a different type of fair. 
Chiara Speri: We've been taking part since the 1980s. Since then the world has changed but I have to say that the largest and most important importers we have today are from Vinitaly. 
Ilaria Nidini: It's a moment of relaxation, of celebration and sharing. I don't need to find a particular importer and so it's a moment for getting together.
Camilla Rossi Chauvenet: The human aspect is key to the wine world. Wine producers need to keep up with new tastes, eating habits and ways of consuming wine. There's an epochal shift happening.
Monocle: Is "Made in Italy" a valuable label or does it need to be updated?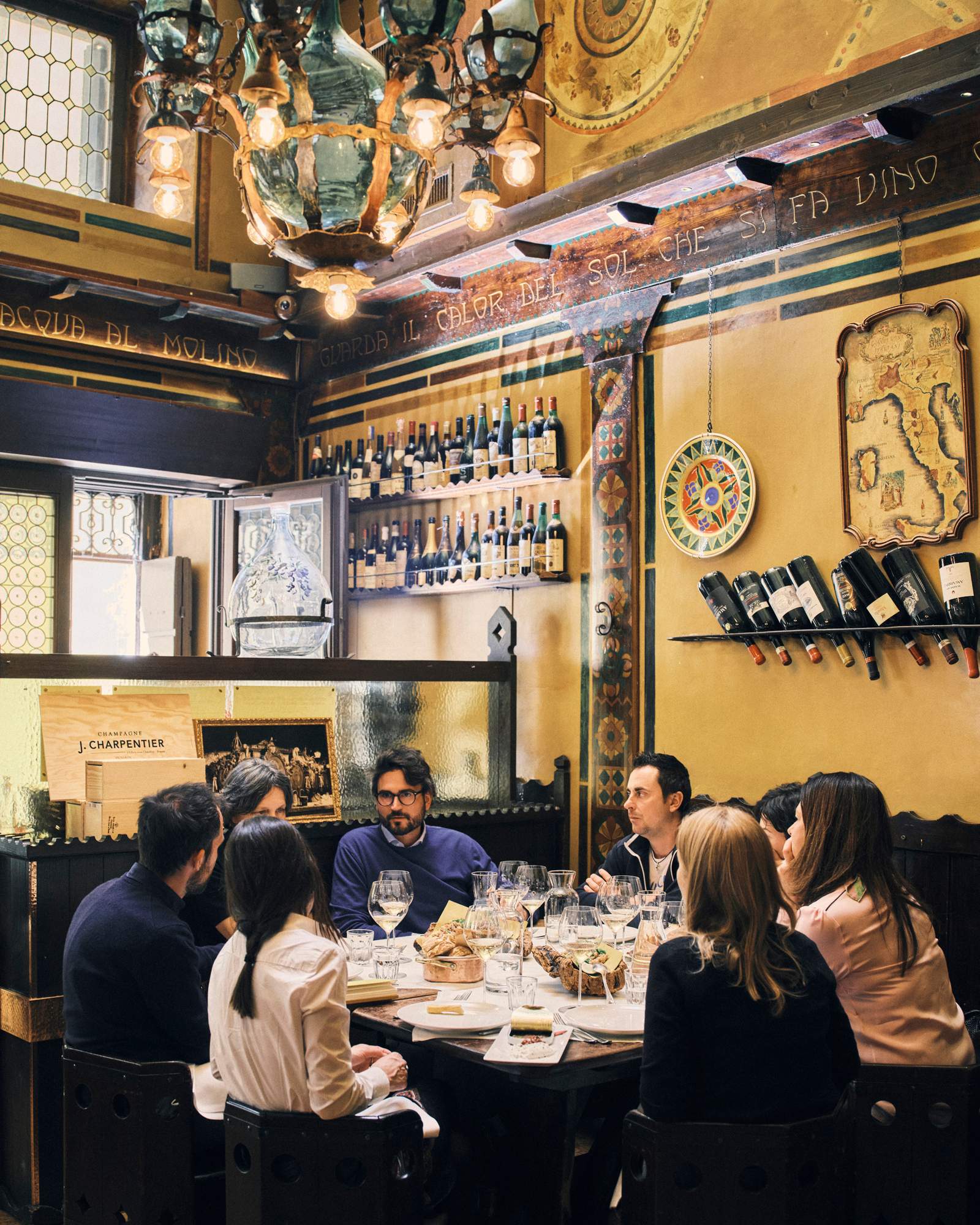 CRC: As a brand, it's recognised by so many people. Contemporary wine-making in Italy today is more open and has become closer to what younger customers want: diversity. 
AB: I agree with Camilla. [Italian wine has] incredible potential. We just need to look ahead. 
MP: For me, it's valuable but Italy is still paying the price of not being faithful enough to its history and traditions. I'm completely against the [mass-market] way in which prosecco has operated, for example. We shouldn't follow fads.
IN: It's a super brand. You speak to people about Italy and it warms their heart. They love Italy and don't have a negative thing to say. We need to play on that. Let's sell Italy before we talk about smaller areas. 
GE: I was at a fair in Tokyo three years ago with producers from around the world. The Italians' approach was, "Welcome, this is my company, this is my land." Nextdoor there was a Frenchman and as soon as anyone came to his stand the first thing he said was, "Welcome to France" – [only] then would he talk about the winery. We also need to learn to be a group. 
Monocle: Lots of wineries rely on tourism, which has been badly affected. Is there a need to change the model?
GE: I've always jokingly said that between tourism, our restaurant and the winery, what could possibly happen that would knock out all of them together? I've now learnt not to ask certain questions. But now we're seeing a bounce-back and things are exploding. 
CRC: We also felt this. And in the wine sector too; by December 2021 we were sold out – we only had Amarone left. It's not just the foreign visitors either, so many Veronesi, Milanesi and Trevigiani want to celebrate in a winery. 
Monocle: Is making organic wine a choice or a reaction to the market?
MP: For me, it's a choice that the producer makes if they believe in it. I've been organic since 2009 and I remember at the time some wine reps told me that it was better not to say so. Organic wine was seen as badly made. 
CS: It's a personal choice and has to be that way because if you start to do the maths, it doesn't always add up. 
Monocle: Andrea, you make natural wine?
AB: You're giving me a label and it's not always good to be given a label. With natural wine, there's this association that it perhaps has defects. There isn't a certification [in Italy]; it's more an idea or way of thinking from the wine-maker. 
Monocle: What benefit is there from many Italian wineries still being family-run?
IN: The small Italian company is the driving force of the economy. In the good and the bad. 
CS: With your family, you feel stronger and more supported.
CRC: I'm on my own and mine is a start-up, a bit like Giovanni's. The idea was starting from zero. The pros are extreme freedom – a freedom that leads you to innovation.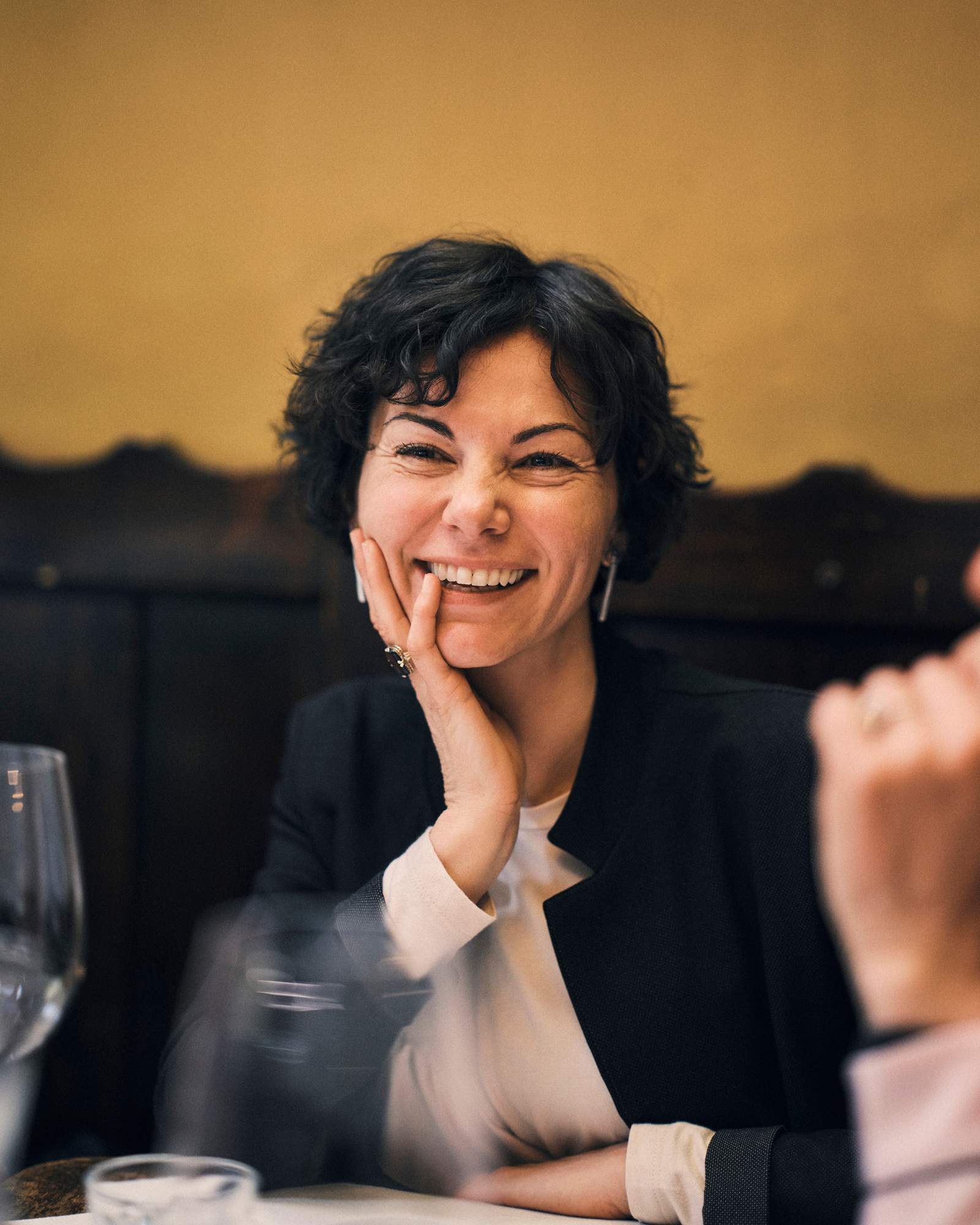 Meet our guests
Chiara Speri, Speri 
Part of an organic Valpolicella family winery. 
Matilde Poggi, Le Fraghe
Wine-maker and president of the European Confederation of Independent Winegrowers.
Andrea Brunelli, Corte Bravi
Organic winery started in 2011 by Andrea and his brother, Ivano.
Ilaria Nidini, Tenuta Santa Maria Valverde
A boutique winery in Marano di Valpolicella. 
Camilla Rossi Chauvenet, Massimago 
Massimago produces wine and has several hospitality offerings. 
Giovanni Éderle, Cantina Giovanni Éderle 
Éderle has a small start-up winery with a restaurant and agriturismo. 
The venue
Owned by 13 Valpolicella wineries, Verona's Antica Bottega del Vino is housed in a 15th-century building.
bottegavini.it
The menu
To eat:
Cicchetti (mixed small bites)
Antipasti: salt-cod with polenta; "spillo" calamari with lime and jalapeño; Cantabrico anchovies with burrata and confit tomatoes
Risotto all'Amarone
To drink:
Gemin Valdobbiadene Prosecco DOCG Extra Dry
Azienda Agricola Santa Cristina Lugana 2021
Don Michele Contrada Moganazzi Etna DOC 2019
Col d'Orcia Rosso di Montalcino DOC 2019