Business: Big interview / London
Lined up
The long-awaited Elizabeth line is the crowning glory of transport chief Andy Byford's track record.
It's mid-afternoon at Tottenham Court Road, one of London Underground's busiest stations. Young mothers and school-uniformed teenagers meander across the main concourse while the busked strains of Johann Strauss II's The Blue Danube waft from the corridor that leads from the Central line. Meanwhile, past concertinaed builders' gates, down an escalator and deep in the bowels of the station, Andy Byford stands on an otherwise empty platform admiring the architecture. "Doesn't it feel like you're in 2001: A Space Odyssey?" London's transport commissioner asks. It does but hopefully without the killer machines.
The platform is pin-drop quiet save for the ghostly coming and going of trains. They're empty not because of any pandemic restrictions but because the Elizabeth line hasn't opened yet. Unlike the test trains arriving every five minutes during our interview, the new railway is late – almost four years late, to be precise – and almost €5bn over budget. But delays to the line, which will appear on the network's maps in what Transport for London (tfl) calls "a bold and assurant purple", might have been worse without the influence of a man who relishes a challenge.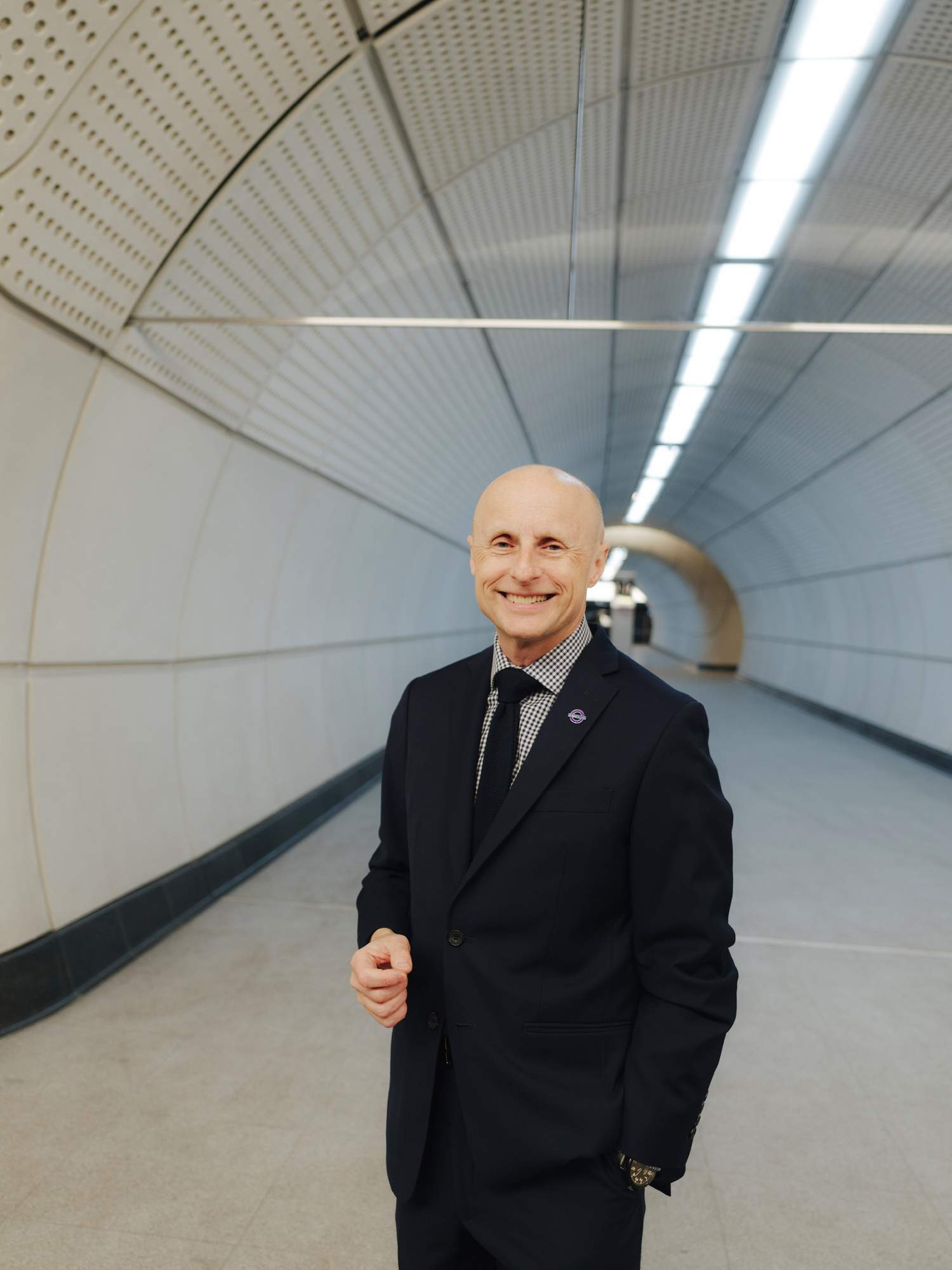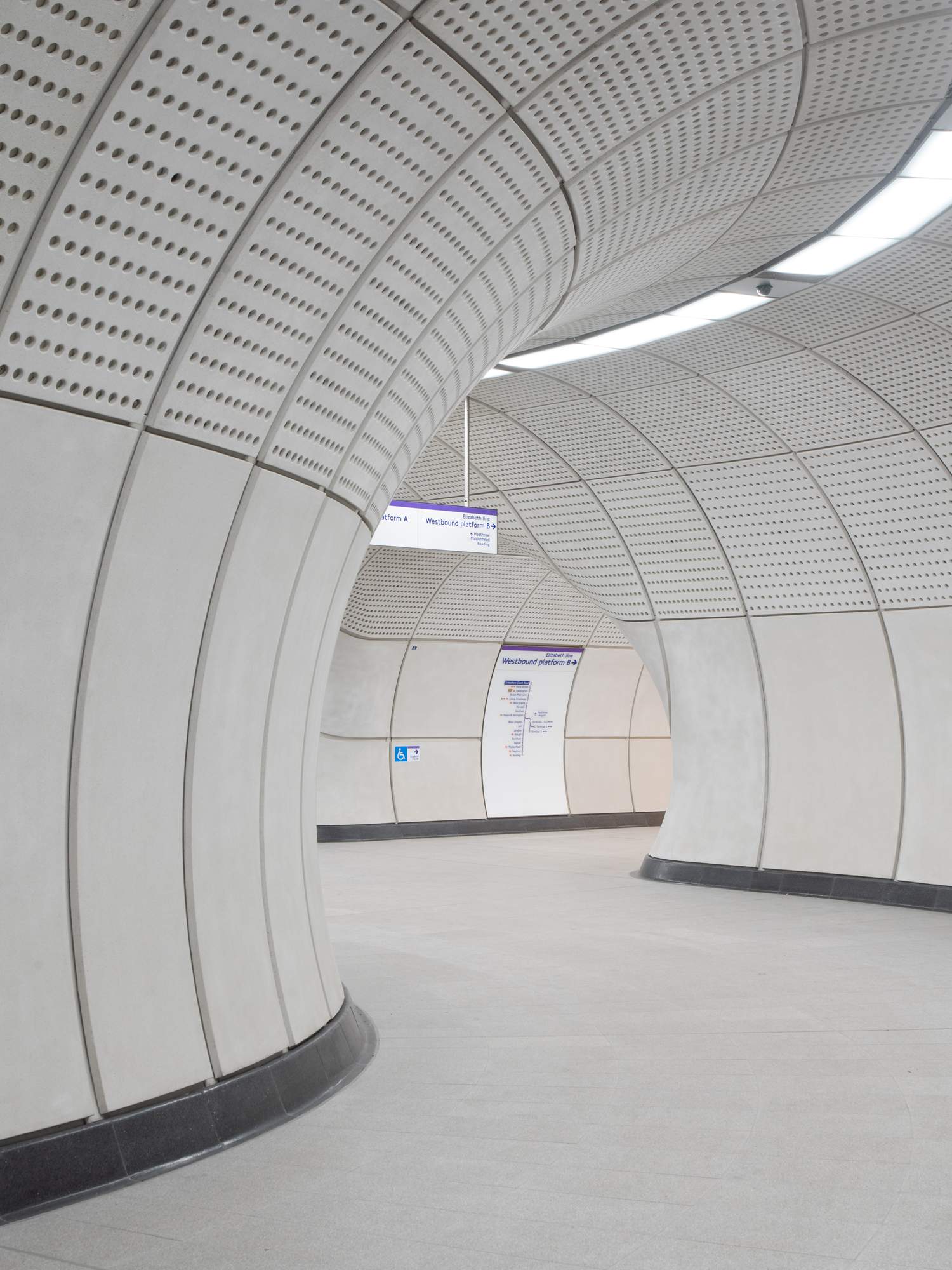 "You could go somewhere like Hong Kong or Singapore but there's not a lot of room to get better," says Byford. "I've made a bit of a niche of going into transit organisations that, for one reason or another, are in trouble," he adds, with the caveat that he hasn't inherited as big a mess in London as elsewhere. Even so, aside from the Elizabeth line (which he says has been hamstrung by politically squeezed budgets and timelines), the challenges facing London's transit system are historic and potentially existential – and it requires more than €700m a month to function. London's mayor, Sadiq Khan, hired Byford in May 2020, deep into the UK's first coronavirus lockdown. The city's network relies on ridership fees for 72 per cent of its revenue – about double that of New York and Paris – and while Byford's predecessor had built a sizeable war chest of more than three months' operating costs, tfl blew through it to pay staff when pandemic ridership plunged by 95 per cent. The last time so few people rode the Tube, men wore top hats and the underground trains belched coal smoke. Even after almost €6bn in government bailouts, ridership – and therefore operating revenues – might not fully recover until at least 2023, says Byford.
Transit the Byford way
Bring staff with you
"If they're not happy that will come across. I want them to know I have their back, despite the inherent suspicion of management."
Free them up
He shields Crossrail ceo Mark Wild from scrutiny so he can focus on opening the line.
Know your experts
He coaxed construction expert Mike Dunham (a Toronto colleague) out of retirement. "We've commissioned 11 stations in a year, which is unheard of."
With the UK government low on patience and prioritising funding areas other than London as part of its "levelling up" ambitions, negotiations have stalled. But without further funding to keep western Europe's biggest city moving, "We would have to start closing assets," says Byford. "That would lead to a downward spiral of worsening service, leading to lower ridership, lower revenues – so cuts beget cuts."
Still, there's more light at the end of the tunnel when it comes to the Elizabeth line. The line (known for decades to Londoners as Crossrail) will cover about 100km and, at a stroke, increase London's rail capacity by 10 per cent. That's no mean feat considering that the project has had to navigate an ancient megacity whose excavation has unearthed jawbones of mammoths and Roman hats.
Byford is used to challenging work. He got his start in London and then spent time as the Sydney transit network's operations chief, before taking a similar job in Toronto. He had only been there a few months when he was made head of the city's transit organisation during the chaotic mayoral term of the late Rob Ford. Byford's success in modernising Toronto's transit – he improved customer service and updated signalling – turned heads south of the border. In late 2017, he was asked to run New York's Metropolitan Transit Authority. He initially did well, speeding up trains and making stations more accessible, so New Yorkers gave Byford – a polite Englishman from Plymouth – the nickname "Train Daddy". A New Yorker profile followed, plus an appearance on cbs News's 60 Minutes in 2018. Not everyone was happy. The attention irked now-disgraced former governor Andrew Cuomo, Byford's ultimate boss, and, "I had my wings clipped partly because of that," he says. He eventually resigned in 2020, citing micromanagement and a reduced role.
But the US left its mark on Byford. New York also taught him to manage his superiors, not just his employees. Having come full circle, he's now standing on Tottenham Court Road's 250 metre-long new platform, which is more than double the length of a typical Tube concourse. Like his grandfather, a bus driver, and his father, the commissioner's career began on London transport as foreman at Regent's Park Tube station. His predecessor in that role "was this distant, scary being that you might see getting into a limo".
Nowadays, Byford makes a point of chatting with every member of staff he passes; those studied manners are part of his management style. Byford's leadership in customer and frontline-worker satisfaction has sparked a culture shift in the transit world, says Mohamed Mezghani, secretary-general of the International Association of Public Transport. "In most cities, public transport is seen as an engineering service, dominated by engineers," he says. "Andy uses engineering as an answer to people's expectations."
"The last time so few people rode the Tube, men wore top hats and the trains belched coal smoke"
By the time it finally opens to passengers, the Elizabeth line will have cost taxpayers €22bn. Does London even need it? "Were it proposed now, then the business case would look somewhat different," says Byford. "But should we regret having built it? Absolutely not." He expects the new line to safeguard London's appeal. "You can go from Canary Wharf to Heathrow in 40 minutes," he adds. "That is a game-changer. Try going from Manhattan to LaGuardia [Airport] in that time," he says, as a train slips in so quietly that he doesn't raise his voice. "I give you the Elizabeth line."
Eventually, more people will return to London's transit system. And when tfl's finances recover, shelved plans might be dusted off. For now, though, summer is near and so is the opening of the Elizabeth line – "the proudest moment" of Byford's career.