Design: Education / Aarhus
Making by hand
Aarhus School of Architecture's new home is encouraging students to step away from the screen – and it's making them happier.
It's an overcast afternoon in Aarhus when monocle rolls into Denmark's second city to view the country's only purpose-built architecture school. Inside a third-floor studio space, overlooking the city's old freight yard, budding architects are working in hushed concentration. This room, and four more like it stacked across three floors, has been the daily (and often nightly) workplace for the 700-odd students at Aarhus School of Architecture since last autumn, when the school moved into this new building. There are few better places than here to get a peek into what the future holds for the industry – and the answer looks surprisingly analogue. One student is bent over their desk, carefully glueing together a plywood landscape model. Another is constructing a small house from tiny pieces of wood. Many others are buried in their notebooks, sketching with sharpened pencils; there are few computers in sight.
Aarhus School of Architecture, or Aarch for short, was founded in 1965 as the second state-sponsored university for architecture in Denmark, after Copenhagen's Royal Danish Academy. For more than a decade it has been headed by Torben Nielsen, who greets us in his light-filled new office, which is already packed with books and wooden models. As dean, he says that he's leading an effort to inject craft back into architecture, a profession that has become known for long working hours spent in front of a computer screen.
"It's old-fashioned to say but architects are also builders," says the bespectacled Nielsen, who is dressed in a blue checked shirt. "There was a time when many thought that we should just be some academic institution, reading books and having nerdy thoughts. But it's not only necessary to know things; you should also be able to do them."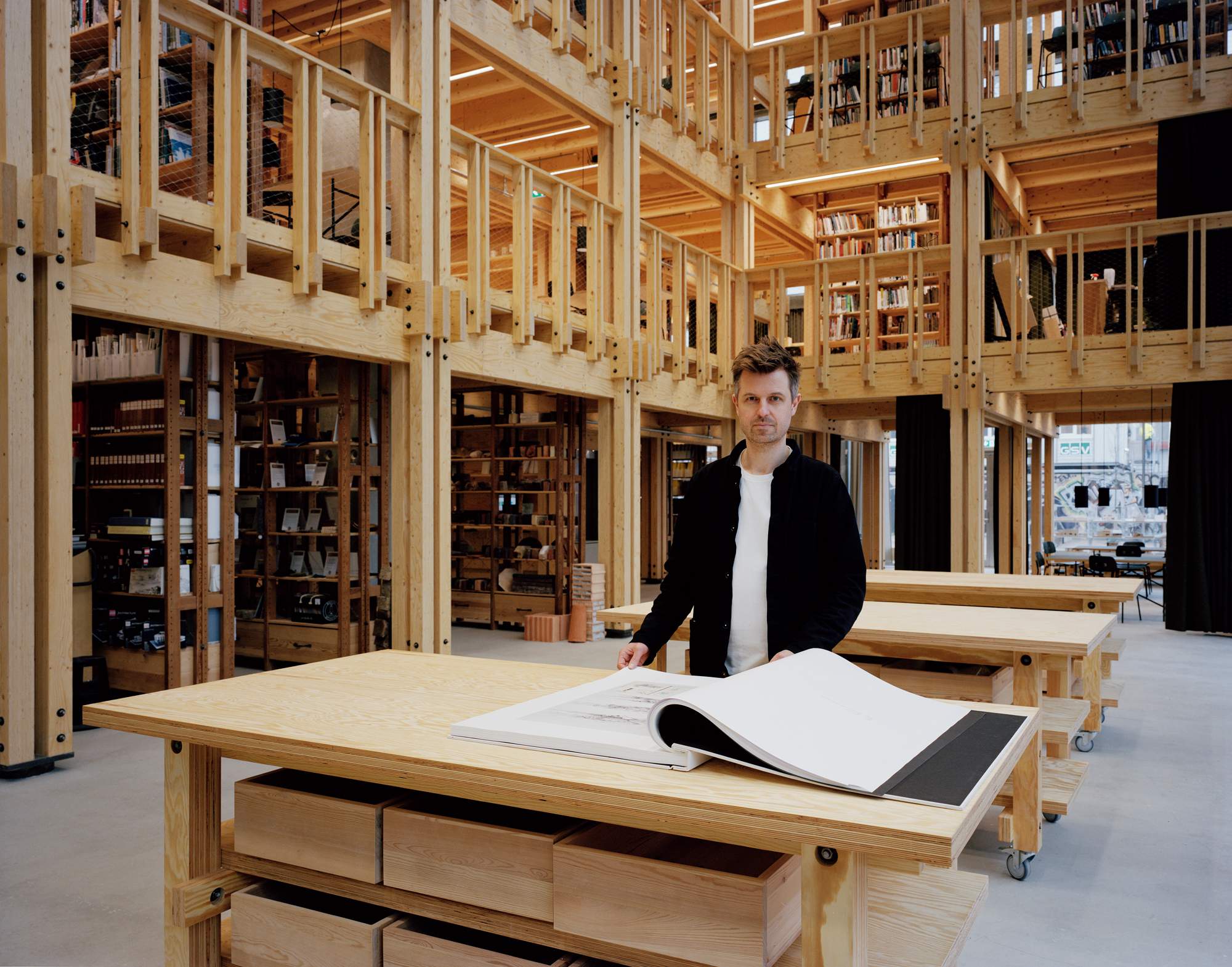 Despite being well-kitted out, Aarch outgrew its old premises, a conglomeration of buildings in the city's north. A progressive model had been established and it was now time to give it the home it deserved. "We have a tradition of focusing on materials and the final step was to build a house that could embrace all that," says Nielsen. "We knew it should be like a factory for architecture."
Before moving into the new premises, the school had spent the previous decade investing in industrial-grade German machinery for its wood and steel workshops. Now it has shaken up its curriculum to encourage experimentation with the new tools. Alongside introductory courses to computer-aided design software and the history of architecture, first-year students are taught woodworking techniques and how to operate the workshop equipment.
"We have a tradition of focusing on materials and the final step was to build a house that could embrace all that"
The competition to design the landmark new school drew more than 200 submissions, including from leading firms in the industry. The winner, Copenhagen-based Adept, had the advantage of knowing the project's needs better than most: the firm was founded by three Aarch alumni – and Aarhus natives  –on the day of their graduation in 2006. Their proposal, designed in collaboration with firms Vargo Nielsen Palle and Rolvung & Brøndsted, was a simple, stacked design in exposed concrete, timber and steel.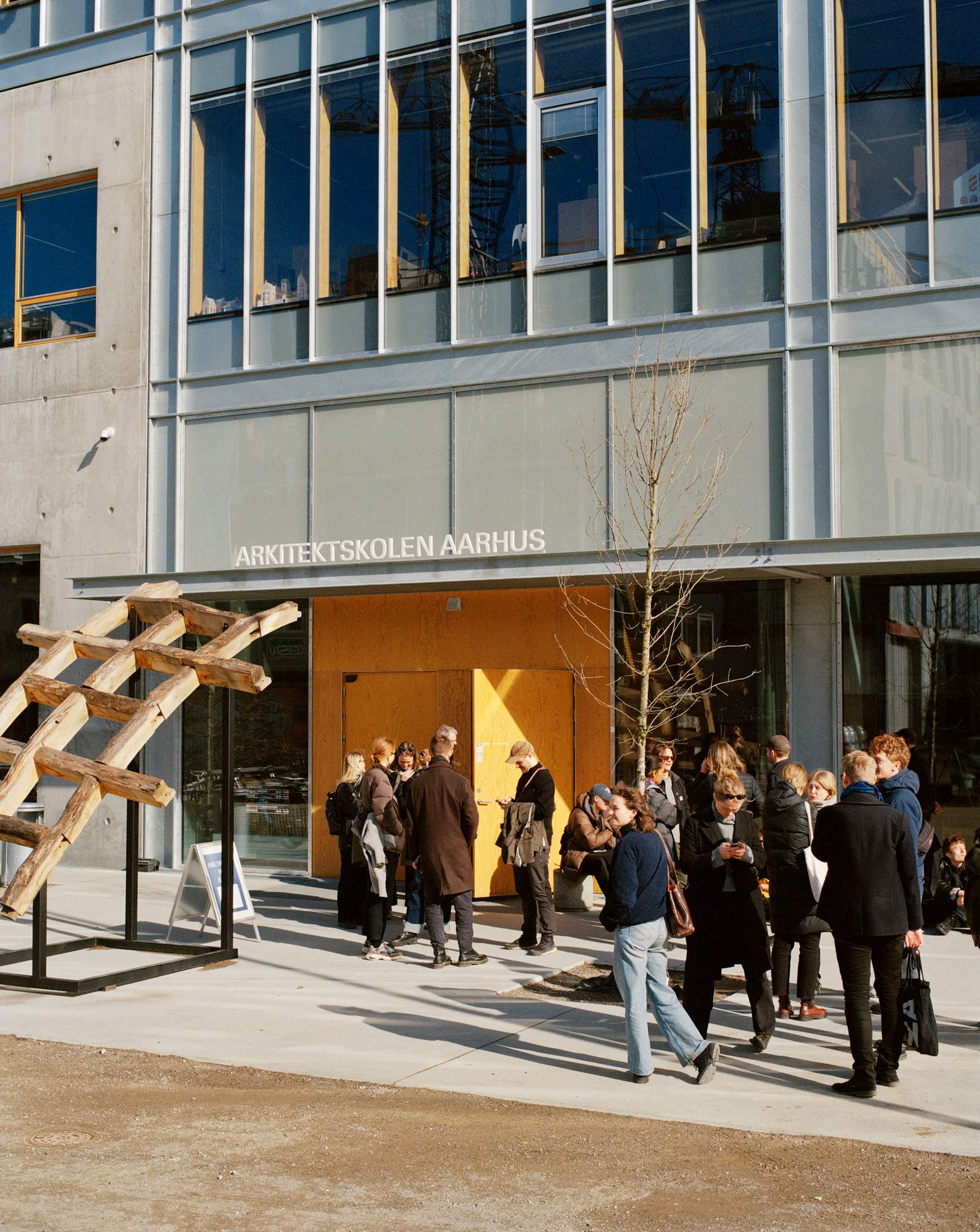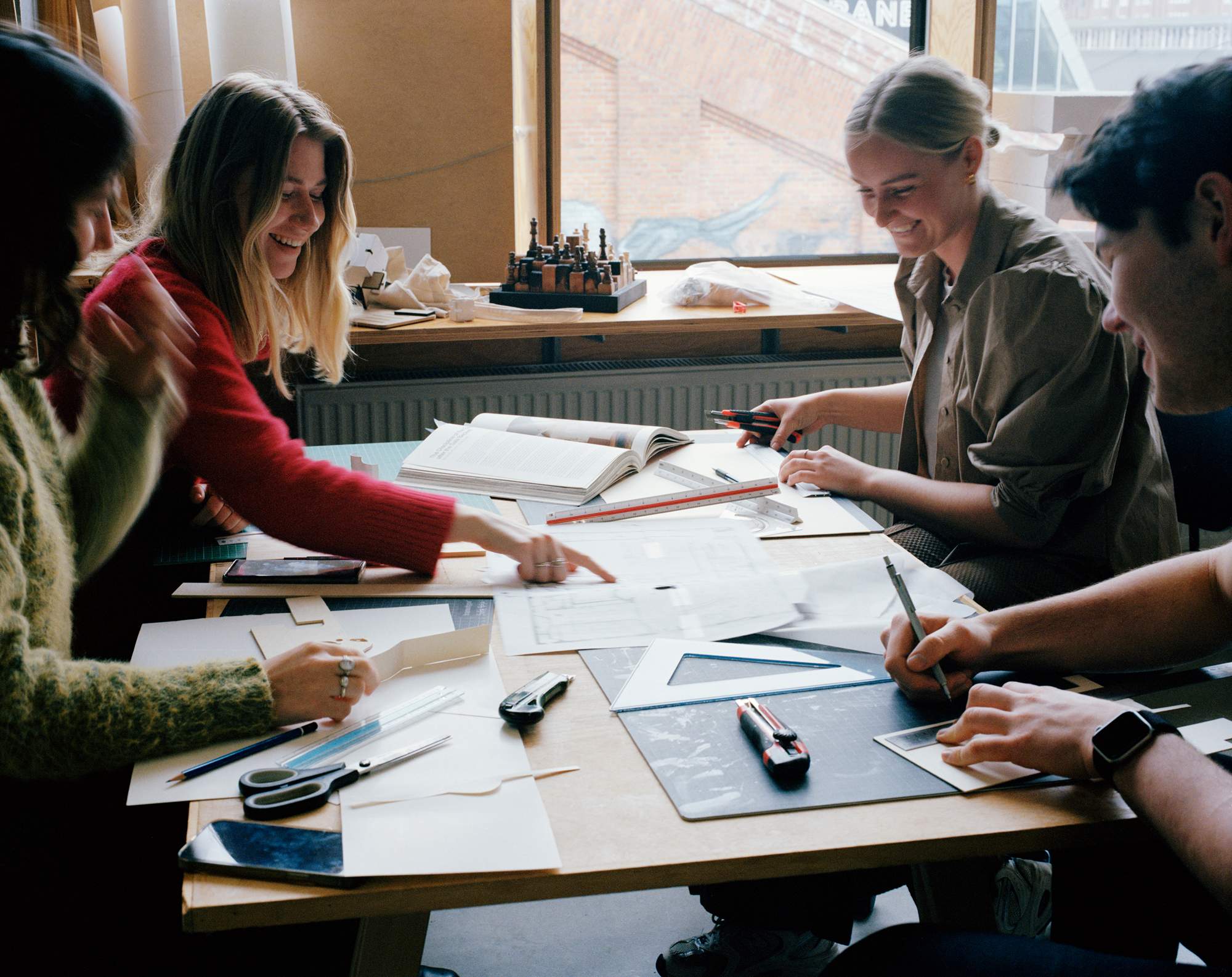 "Our intention was not to create this super iconic monster but to step back and be a bit more humble," says Adept partner Martin Krogh. The new building has facilities that match the curriculum's combination of theory and craft. The ground floor is laid out as six in-situ cast-concrete structures that are interconnected with open plazas. In the noise- insulated rooms are the steel and wood workshops, an auditorium and seminar rooms, as well as a four-level timber library that holds both books and material samples. The spaces between them are used for socialising, exhibitions, or as a factory floor, with outer glass walls that can be raised to move larger constructions in and out.
"In Danish we say, 'højt til loftet', which means 'high ceilings' in both the literal and a more symbolic sense," says Krogh. "These spaces have a lot of flexibility for use."
The open layout also works to provide a close connection between the different parts of the school. When Krogh was a student, Aarch was spread out across 10 different locations in the city.
"We didn't really have a feeling of unity," he says. "It would have been weird to go to one of the other addresses to look at what others were doing." Now someone having lunch in the canteen can see into the wood workshop, which is separated from the communal tables by just a window of thick glass. Upstairs, students work in communal studio spaces that each fit 120 desks. From outside, the raw concrete façade could be mistaken for being under construction, and a bare-bones approach continues throughout the industrial interiors.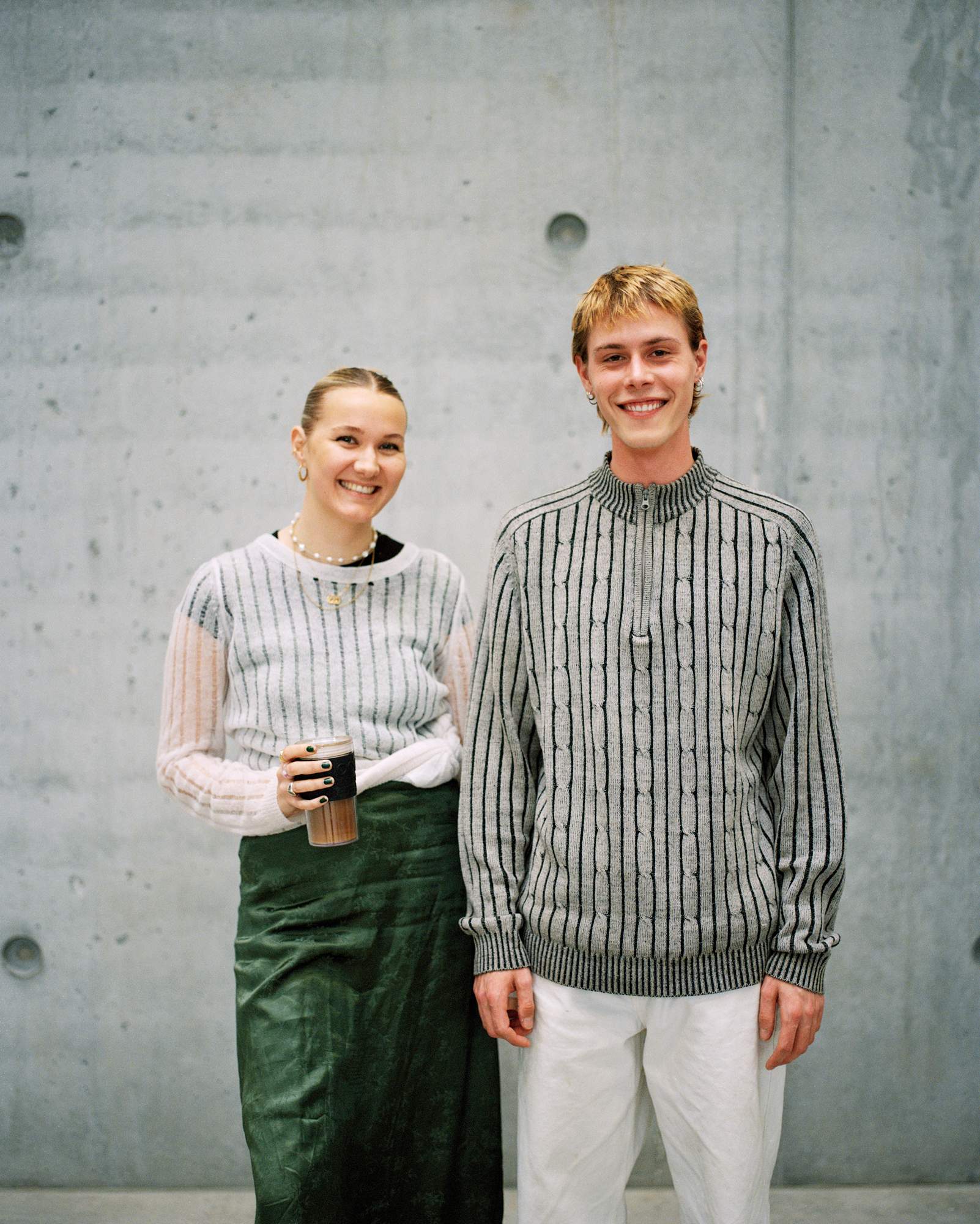 "I like that this extremely functional space is almost the opposite of what you'd expect from an architecture school," says Krogh. "My idea was that the building would only be finished when the students moved in." Indeed, apart from the furniture brought over from the old school, including handsome Hans Wegner chairs and dozens of Louis Poulsen lamps that are now hanging in the new canteen, the building has gradually been furnished with the students' own work. When monocle visits, timber canopies decorate the stepped terraces and coursework projects dot the common rooms. In one studio, a small roof has been constructed between two rows of desks. Like filling a blank canvas, the students have taken the empty spaces and made them their own.
Krogh also hopes that the building's stripped-back quality will teach its users to pay more attention to the nuts and bolts of architecture. Through the window, he points towards the old train tracks to a newly built red-brick apartment block.
"That building is also made from concrete, but it's covered to look like something else," he says. "Here, we left the core exposed on purpose. Even turning on the light, you can follow the wiring all the way from the switch to the electrical room. If you sit here for five years studying to become an architect, there's no excuse for not learning how a building is put together, because you can just look."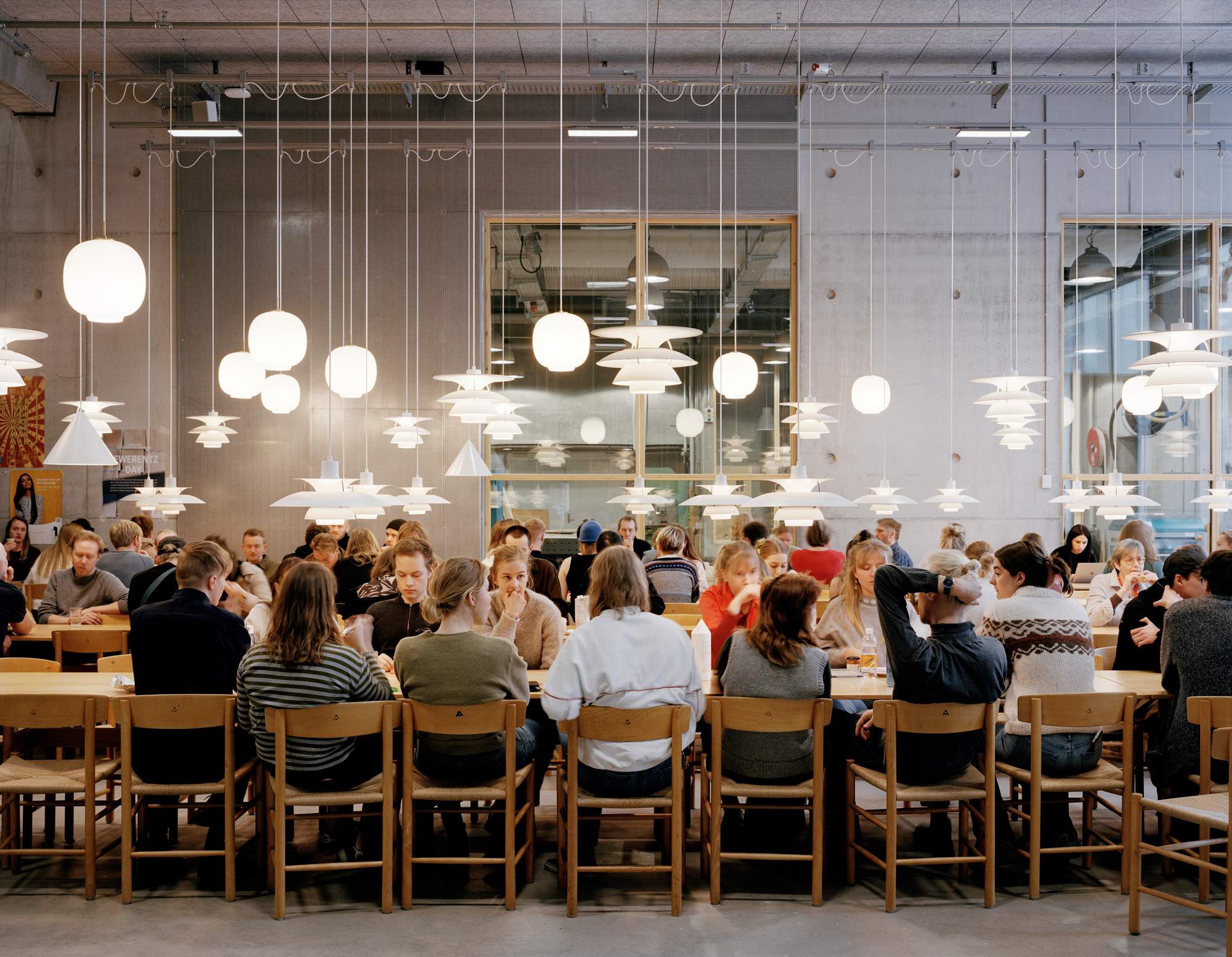 Less than a 10-minute walk towards the city centre is the City Hall of Aarhus, a building designed by master architect Arne Jacobsen. On the fourth floor is the office of Anne Mette Boye, a former teaching associate professor at Aarch who was sworn in as city architect last year. She has been busy overhauling the municipality's architectural policy, which was last updated 10 years ago. Boye believes that the school's approach gives future architects the skills needed to design in harmony with the environment. "They don't just have knowledge in digital fabrication but combine this with discussions on tactility, materials and joints, and work across scales," says Boye, praising the curriculum's combination of research-based and practical learning. "It gives an ability to cross scales and understand your design in relation to the body, the site and the city at large."
Besides making more considerate and knowledgeable architects, the hands-on learning at Aarch seems to be having a positive effect on the students. In surveys comparing design schools around the country, Aarhus School of Architecture has long topped rankings of study-related stress. For more than a decade, the share of students saying that they experienced strong symptoms of stress in their daily life hovered at about 38 per cent. But in a questionnaire sent out this spring, after the move to the new building, that percentage had halved. The faculty is reluctant to attribute the sudden improvement in wellbeing to any specific factor, noting that the school has also hired a psychologist and provides more guidance counselling. However, it would be surprising if the move to a light-filled space tailored to the study of architecture had not played a part.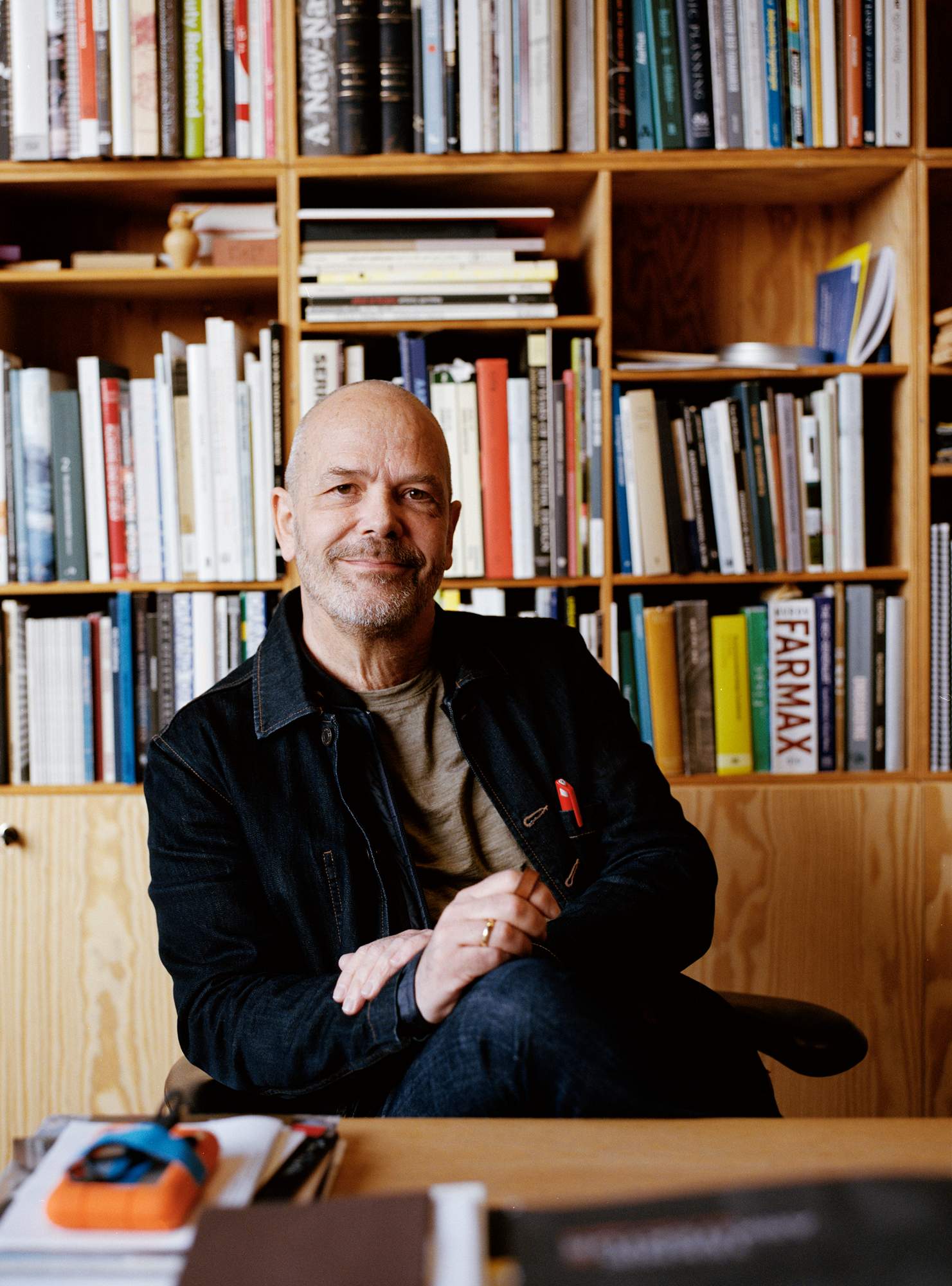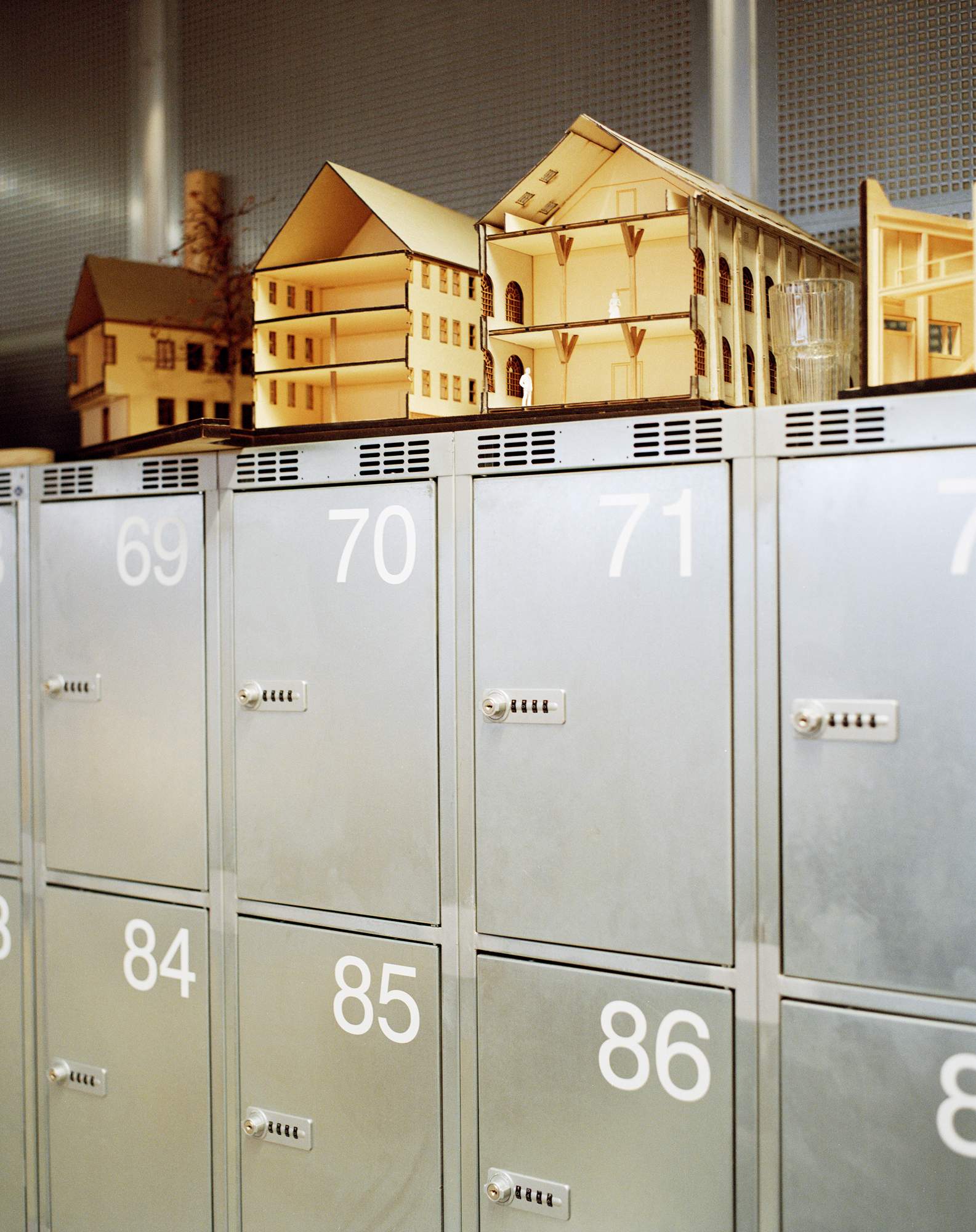 First-year master's student Malthe Kanstrup agrees. He completed his bachelor's degree in the old premises of Aarch and has no doubt that the new building has changed his studies for the better. Previously, Kanstrup would visit the workshops and canteen less frequently than today and could go months without bumping into the same friends. "Here, you're more up and going, meeting people all the time," he says. "You're running up and down between the workshops and desks, and not just sitting on the computer, isolating yourself." Designed to make the students better architects, the new home of Aarch might have inadvertently made them happier ones too.
Developing city
Aarhus is the fastest-growing city in Denmark: its population of about 340,000 is projected to balloon to 450,000 by 2050. To accommodate the new inhabitants, the city's urban fabric is transforming at a breakneck pace. The finishing touches are now being placed on Aarhus Ø, an artificial island on the waterfront with homes for 12,000 people; a few minutes' walk down the harbour, a new skyscraper is nearing completion that is 142 metres tall. Some of the new development has been criticised for a lack of sensitivity towards the cityscape of Aarhus, where 18th-century cobblestone streets and modernist gems such as Jacobsen's City Hall are nestled together around the bay.