Design: Emergency services / Switzerland
Pump my ride
When it comes to fire engines, every last design component could prove critical in the heat of the moment. That's why Swiss firm Brändle's recently reconfigured vehicles meet the highest standards of engineering – and they look hot too.
Swiss company Brändle is one of the Alpine nation's leading manufacturers of fire engines, steering the process from the raw aluminium stage right through to the finished truck. Recently the company splashed out on a refresh, modernising its offering while retaining its core brand values as an independent family company. "In most places in the world firefighters are volunteers, so the ordinary person needs to be able to run one of these machines," says Lukas Scherrer, founder of Swiss industrial design firm Shibuleru. He was brought in by Brändle, alongside Milan Rohrer, to manifest a new design language for its fire engines, which are built and assembled on-site with chassis bought from the likes of Scania and Mercedes-Benz. Scherrer realised that for Brändle to cater to the volunteer, simplicity must be key.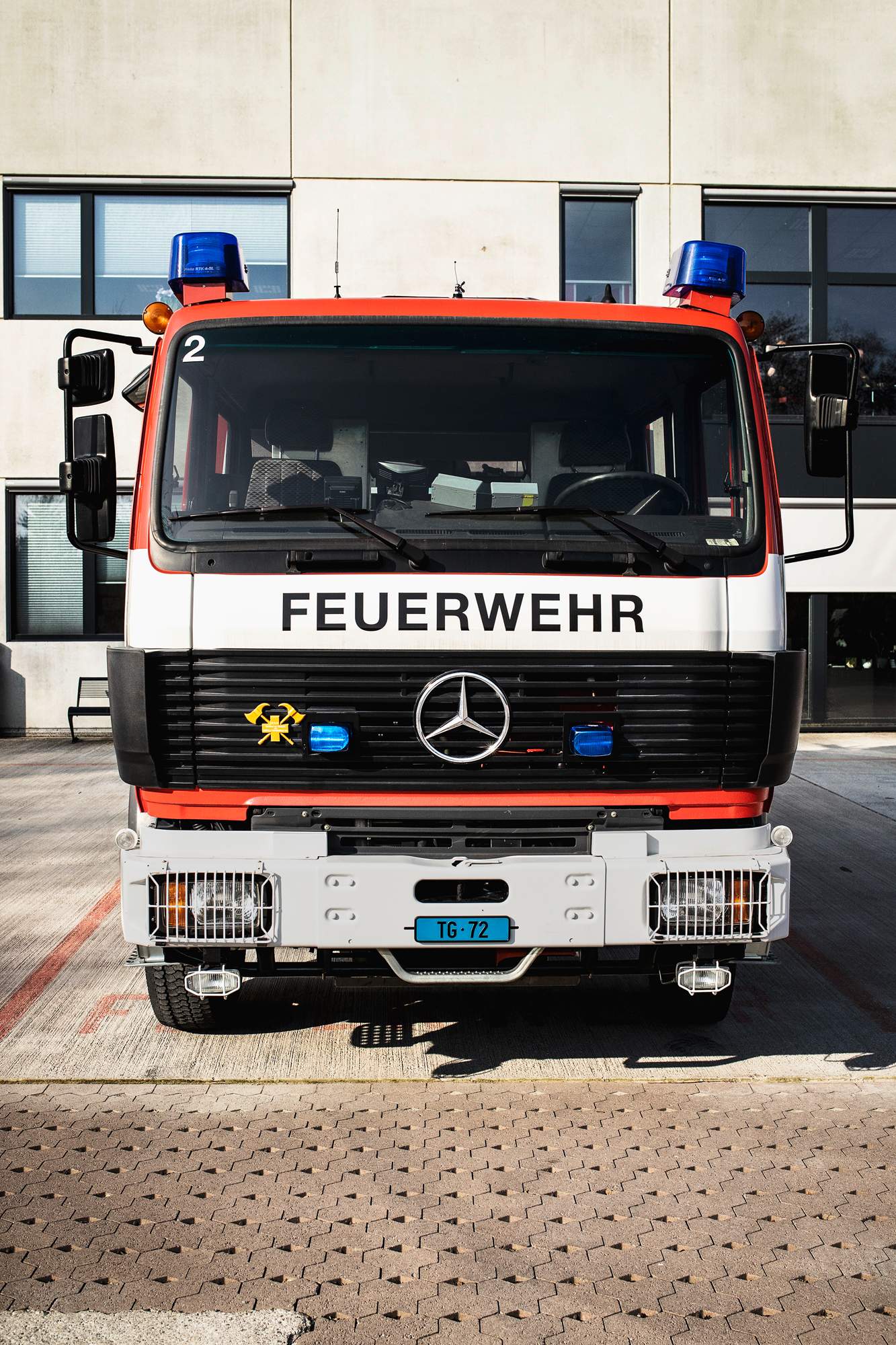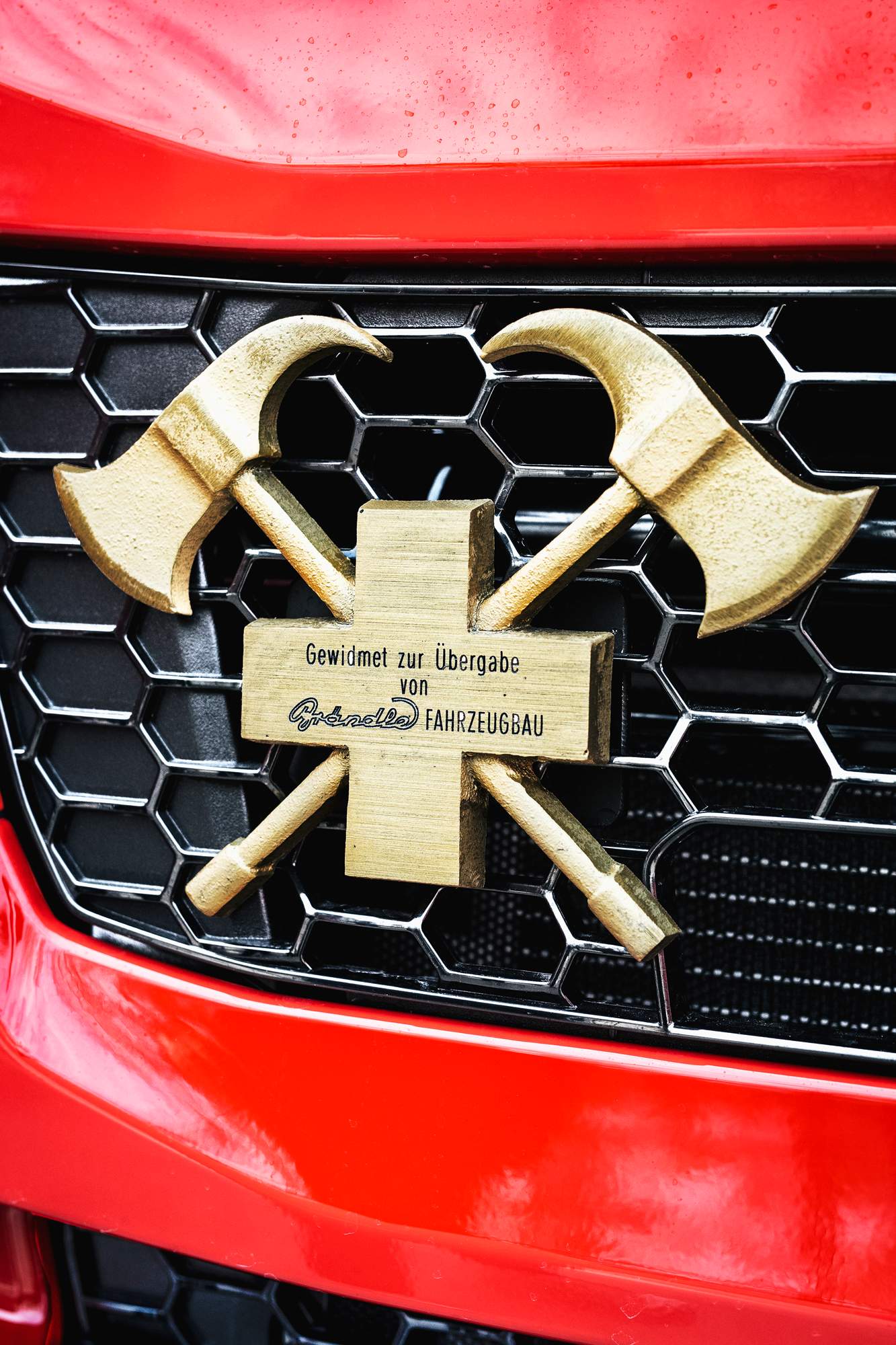 Taking a pragmatic approach, the industrial designers looked to the company's manufacturing process as the source of inspiration. This takes place in a sprawling facility in the sleepy district of Münchwilen, a 45-minute drive from Zürich. Here, efficiency is encouraged at all points. Working alongside the welders, sheet-metal cutters and assemblers of the vehicles (many of whom are also volunteer firefighters), Shibuleru and Rohrer could complete their design adjustments on the fly. For Scherrer and his team, this was a unique experience. After all, there are few industrial design products that need to be as adaptable, functional and durable as a fire engine. In a limited space, a huge water tank, hoses, pumps, a control panel and a long list of supplies – axes, ladders, helmets, medical equipment – must all be within easy reach in times of emergency. And they must always work.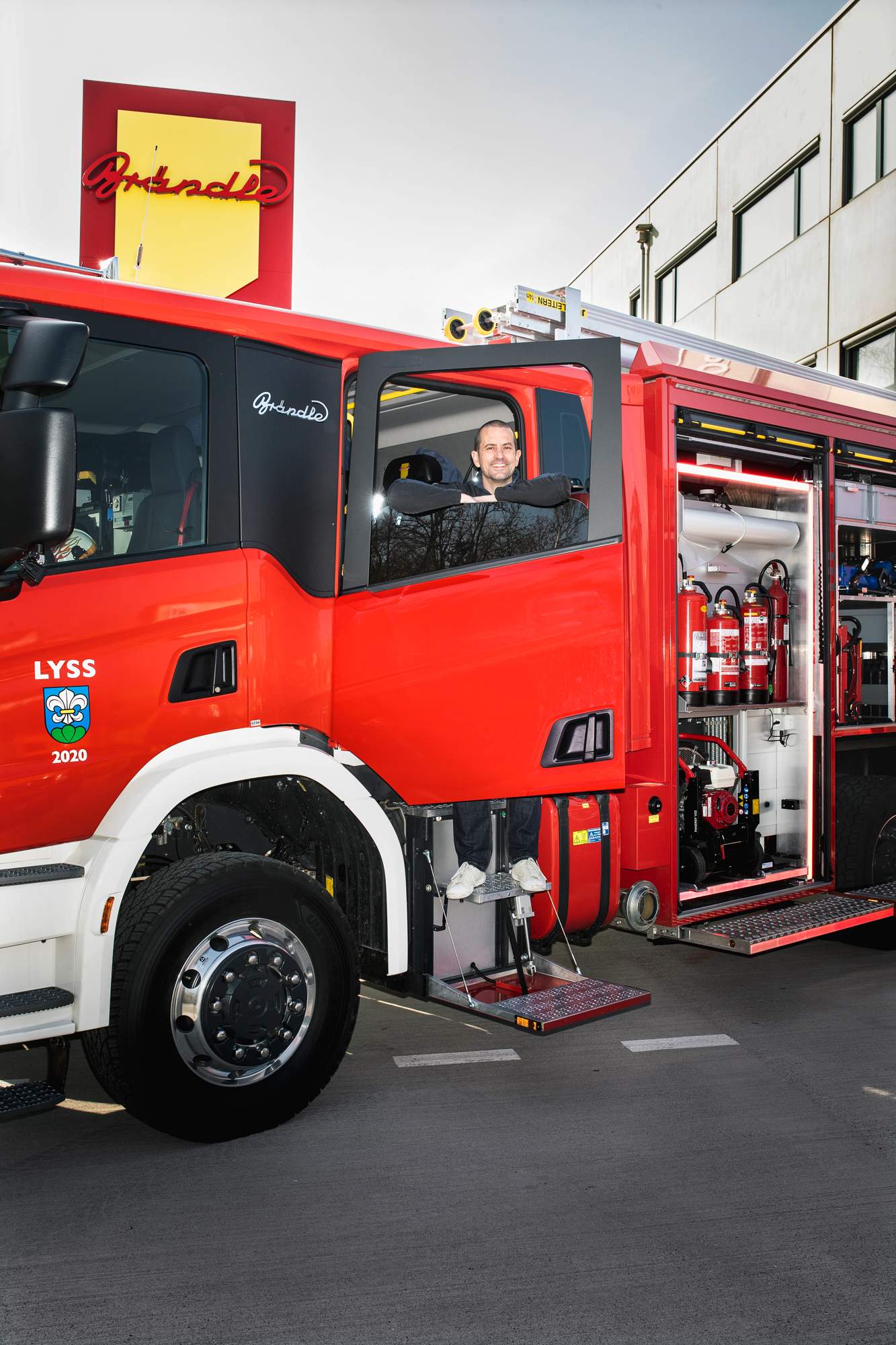 Brändle produces between 100 and 120 emergency vehicles, including smaller fire-response units, every year, with about 20 of them being large-scale fire engines and pumper trucks. These products are sought by fire brigades across Switzerland, as well as the Swiss army and other emergency-service providers. Shibuleru's task was not to beautify the offering – although a forthcoming slick rebrand and handsome upgrades to vehicle lighting have been pencilled in – but to make manufacturing more manageable. Under the instruction of the brand's second-generation owner and ceo, Claudia Brändle, Scherrer's work is playing a key role in making manufacturing leaner, in a market increasingly concerned with price. To do this he set about creating new elements for vehicles that could be made quickly and easily but also variously scaled to match the custom specifications of clients.
"A good fire engine needs to be very utilitarian and every element that a user touches should be easy to understand"
Many of these innovations are in evidence in the freshly finished Brändle Neorosso pumper truck, which can take water from nearby sources such as lakes or fire hydrants, that's sitting pretty outside the factory. "A good fire engine needs to be very utilitarian and every element that a user touches should be easy to understand," says Scherrer, sliding open the vehicle's side-covering to reveal a Swiss army knife's worth of features. Many of these new components are made in a modular way and can be packed in lorries of various sizes. A sleek, pull-out hygiene set, which provides a pressured water tap and touch-free hand dryer and eye shower for smoke-blinded firefighters. "It was about the simple things that give you a very quick visual feedback," says Scherrer, demonstrating how easily a clearly marked, built-in eye-rinser can aid those who need it. "When a building is on fire, people around you are screaming and it's night, you need quick visual feedback."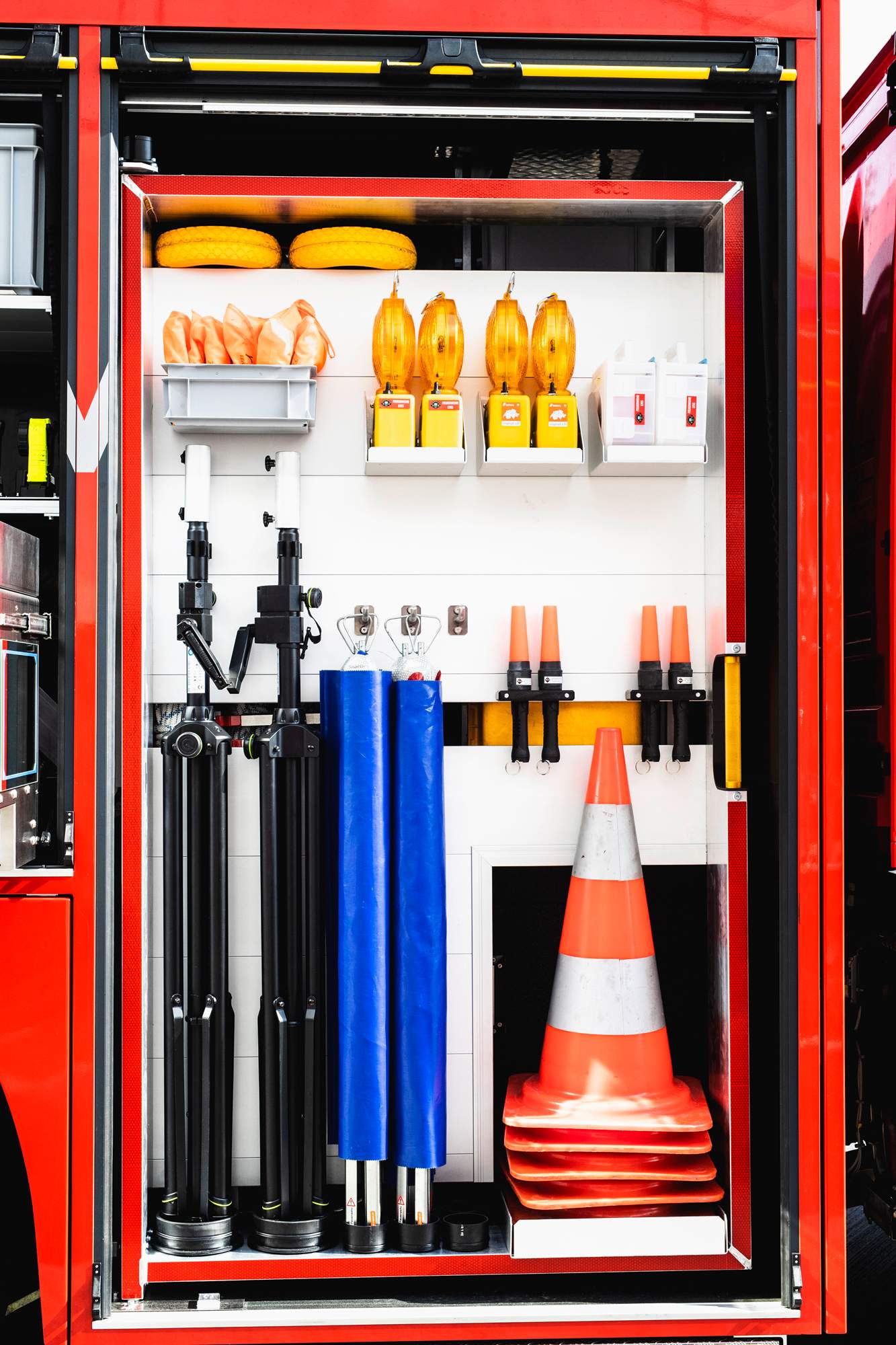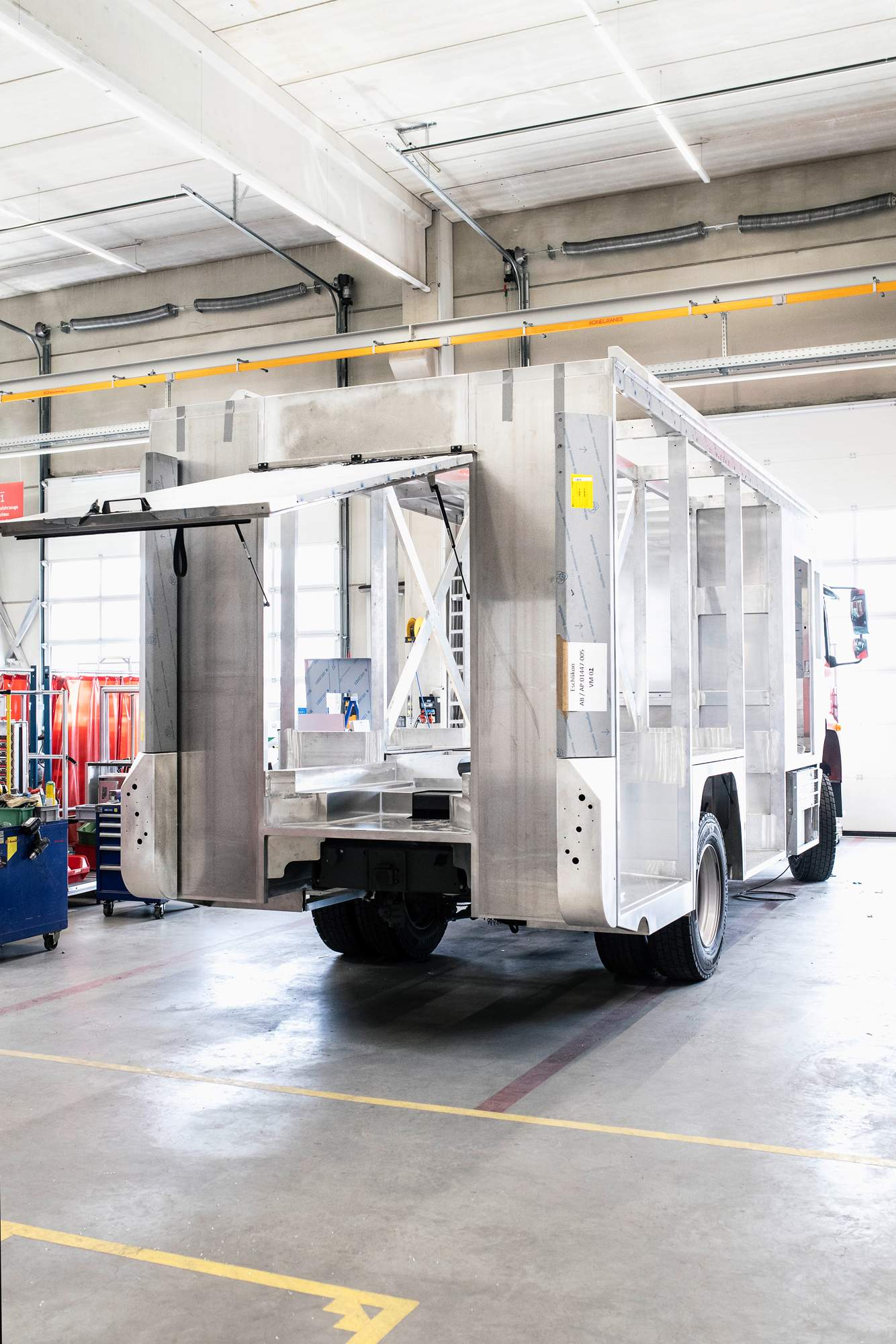 In step with most Swiss industrial companies, Brändle has not been loudly marketing itself as a best-in-class example of vehicle manufacturing. Operating in the business- to-business sector, its leaders aren't concerned with alerting the general public to the fact that Brändle is a top name in making the machines that protect Switzerland's people and properties. But there are few companies globally that create fire engines from scratch, on-site and then bring such an exquisite product to market. "It's crazy to think of this level of manufacturing excellence occupying fire-brigade depots across Switzerland," says Scherrer.
Brändle believes that the vision of her company is to create a product that simply does the best job at protecting people and their property. For this reason, her view is that the firm's future is to remain independent and to veer away from the consolidation that's typical in today's automotive industry – something that could dilute the quality of the company's offering. It's a smart policy, Scherrer believes. "Staying independent as a small company provides control," he says. "You could say the same about a fashion company or a watch manufacturer. When they're independent, everything they do has its reason, which is largely to give the customer what they want. And for the customer in this particular case, lives are at stake."