Design: Architecture / London
Sounds good
A landmark music venue is back in business after an imaginative refit that pays tribute to its varied past.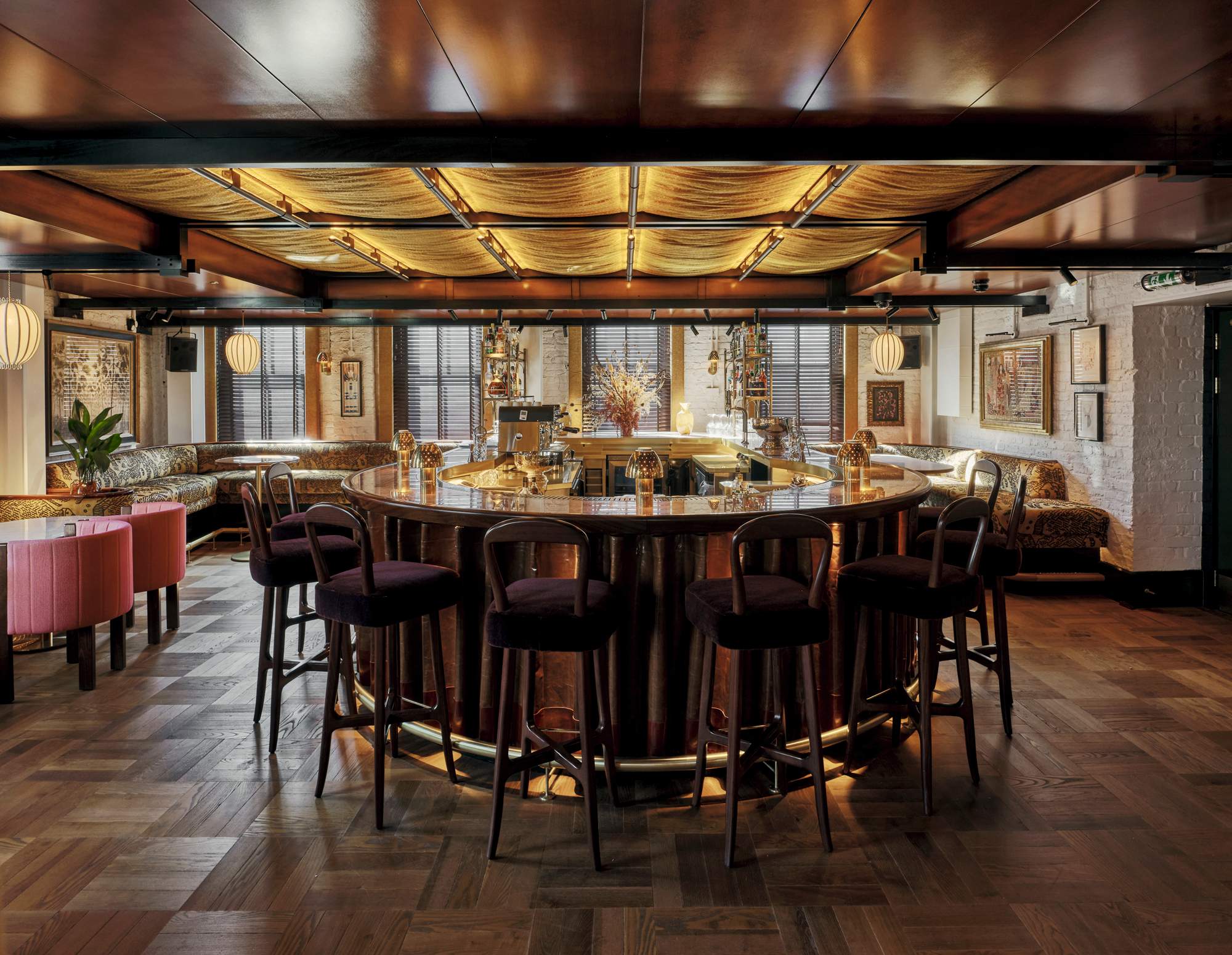 "We've called this jazz bar 'Ellen's' – a nod to Ellen Terry," says Olly Bengough, ceo and creative director of London music and culture venue Koko. He's talking about the maverick British actress who opened this site's first iteration, the Royal Camden Theatre, in 1900. Some 122 years on, and in what were once the bowels of the theatre's backstage, Bengough is finalising a lengthy overhaul that sees the addition of a sprawling members' club attached to a fully refreshed concert venue.
An upbeat, if tired, gang of staff greet him to show off a beautiful new piano that they have acquired for the bar. "It's great but the position is not quite right," says Bengough. "If it were a little lower, then it would fit in." There's a small discussion around placing it in another spot in the room. "Or we could return it and get a lower piano. It's me being fussy but the space would breathe much better if we did that."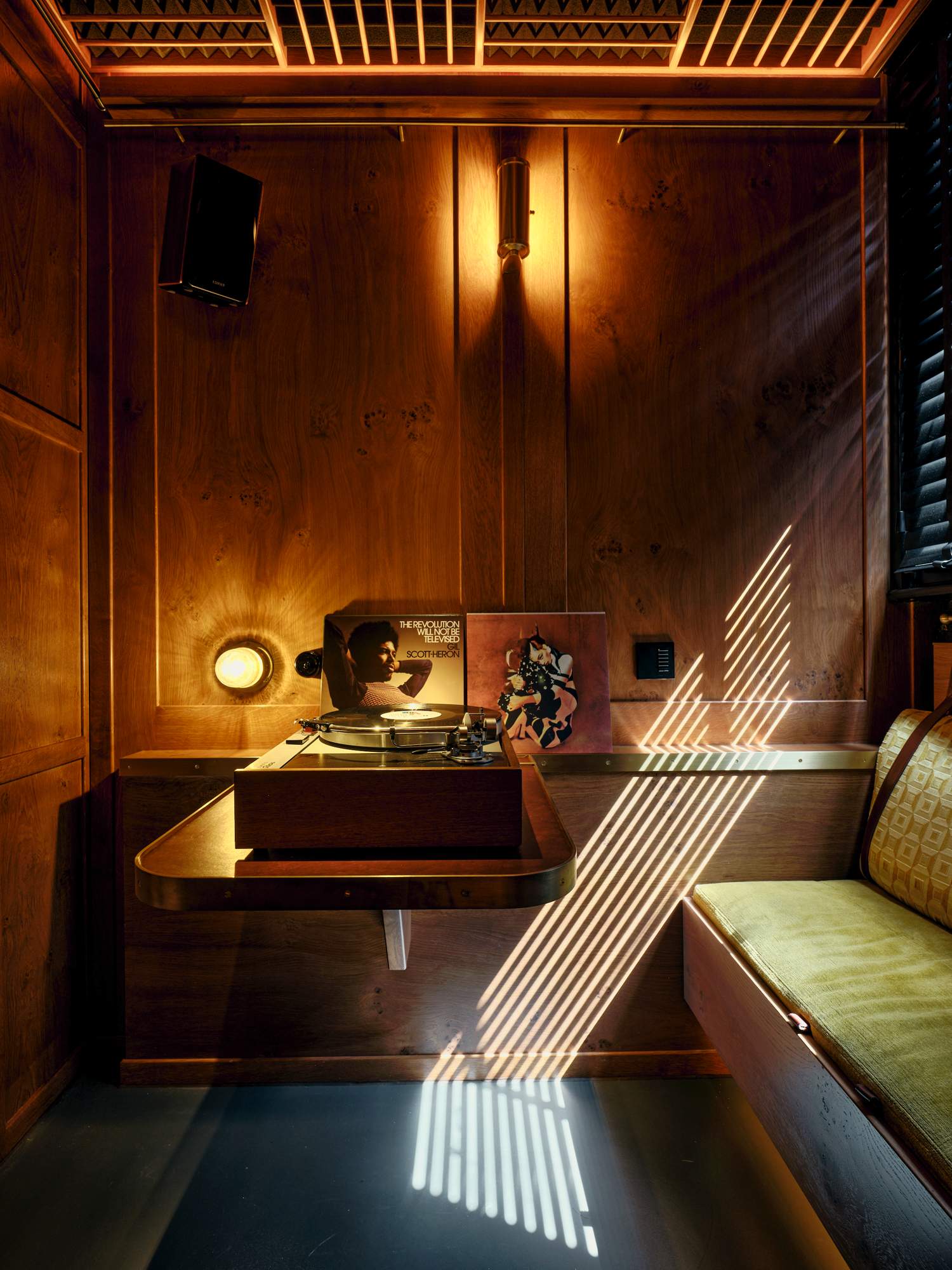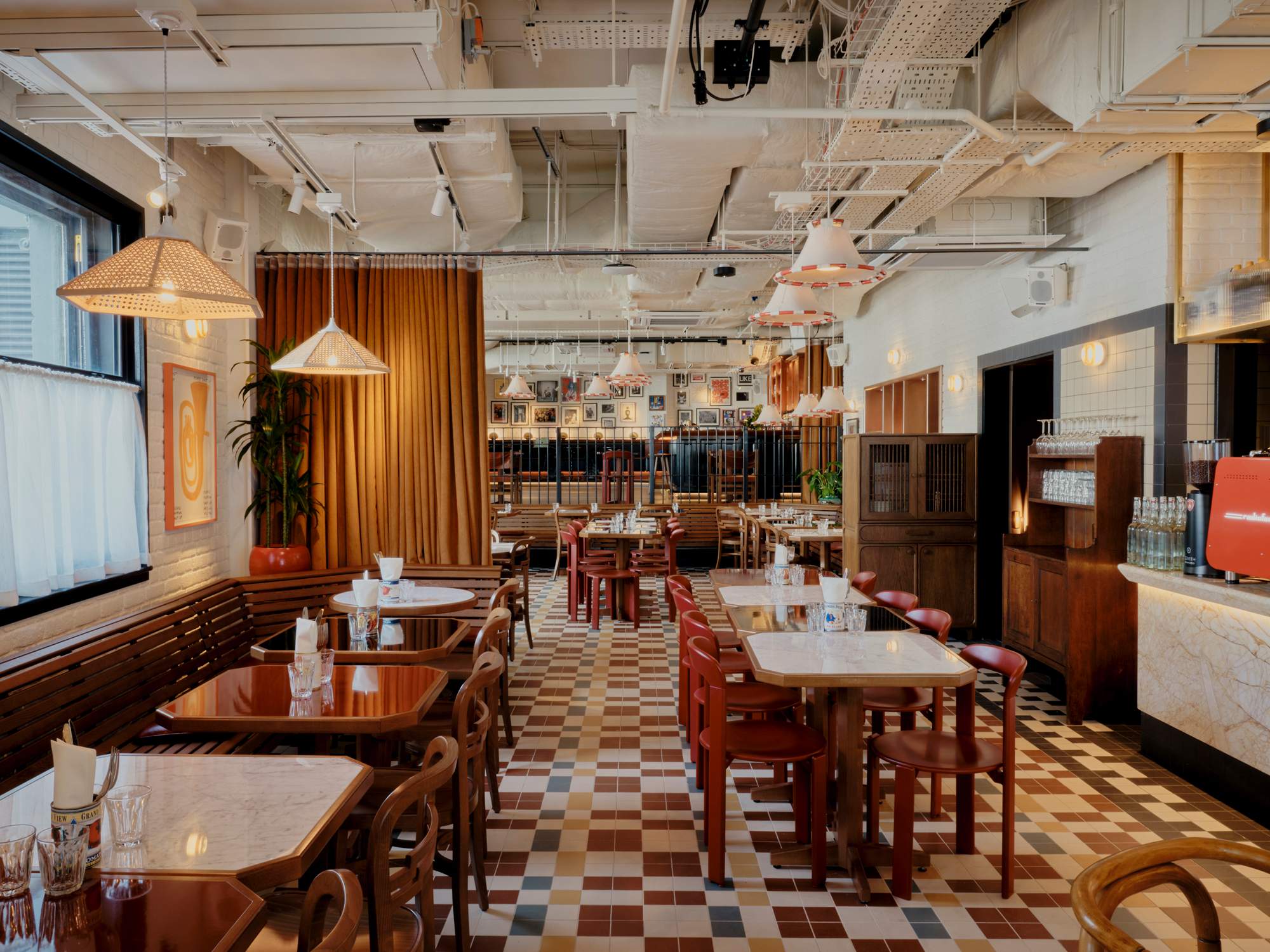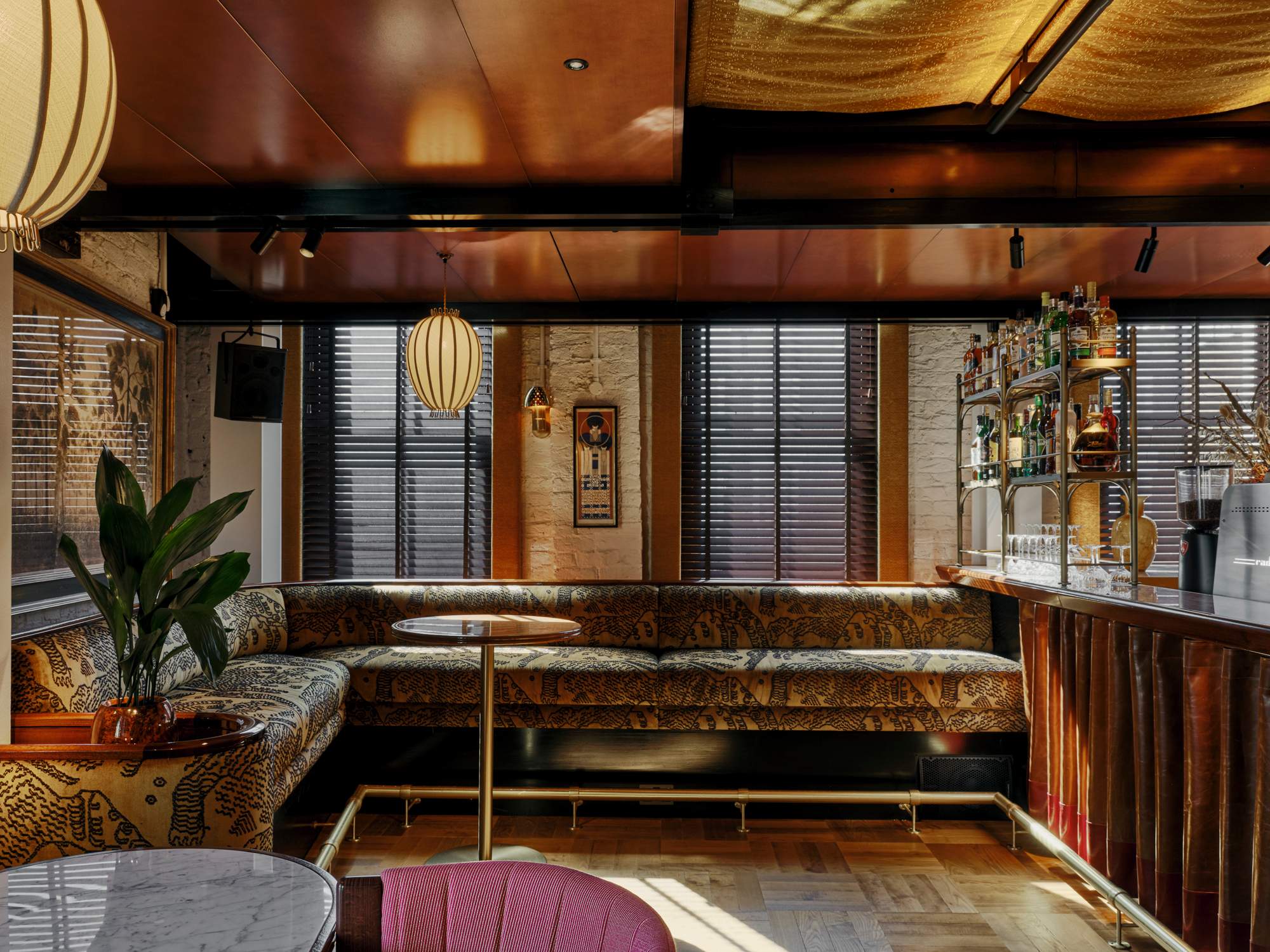 This reflects the level of care and attention to detail that the entrepreneur has applied to every aspect of the new Koko. It's a continuation of his transformation of the theatre that he took over in 2004 and which quickly became a celebrated haunt for Amy Winehouse gigs and the spot where Kanye West organised a "secret" concert with just a few hours' notice in 2015. "I've signed off on more than 2,000 furniture and finishing samples," says Bengough of the arduous redevelopment process, which has seen Koko closed since 2019. "Nothing was actually allowed to be built or furnished without me seeing a sample, so we could have near-perfection. And that's why this all took so long."
The project is huge. At an estimated cost of £70m (€83m), Koko's transformation sees the introduction of multiple performance and hospitality spaces for paying members of a new club, a roof-terrace restaurant, a broadcasting suite and a penthouse recording studio for visiting acts. There's also the overhaul of the original theatre and the opening up of a recovered fly tower, where stage props were moved around on a clever pulley system when the venue was a theatre before the 1940s. And, finally, there has been the small matter of restoring a burned-out original roof dome, which went up in flames in 2020, midway through the overhaul.
"Nothing was actually allowed to be built or furnished without me seeing a sample, so we could have near-perfection"
"We basically woke up in Saudi Arabia and saw Koko on the news; nobody wants that to happen," says David Archer of Archer Humphryes Architects, who led the architecture on the project alongside partner Julie Humphryes. "Bizarrely, we'd recently been in Florence cathedral looking at the structure of the dome and joking about how you'd never get to design one of those these days." Referencing some of the original iron cleats that were pulled out of the wreckage, the pair worked hard to re-establish a new dome that was as historically accurate as possible. A pine timber inner-shell today sits below a new metal top, in a reworking that allows the space underneath it, which is now home to a cosy cocktail bar, to perform well, acoustically, for small-scale performances.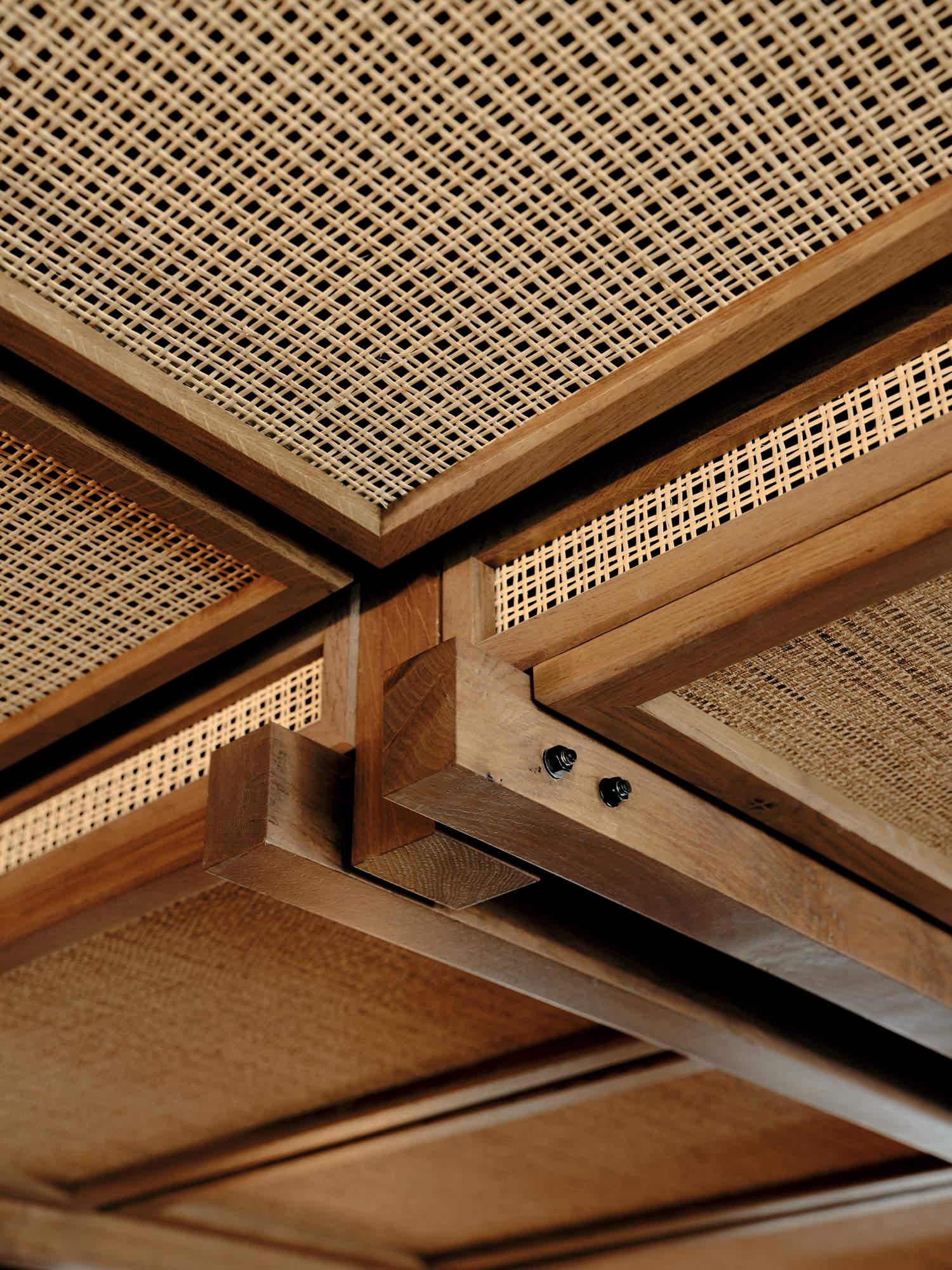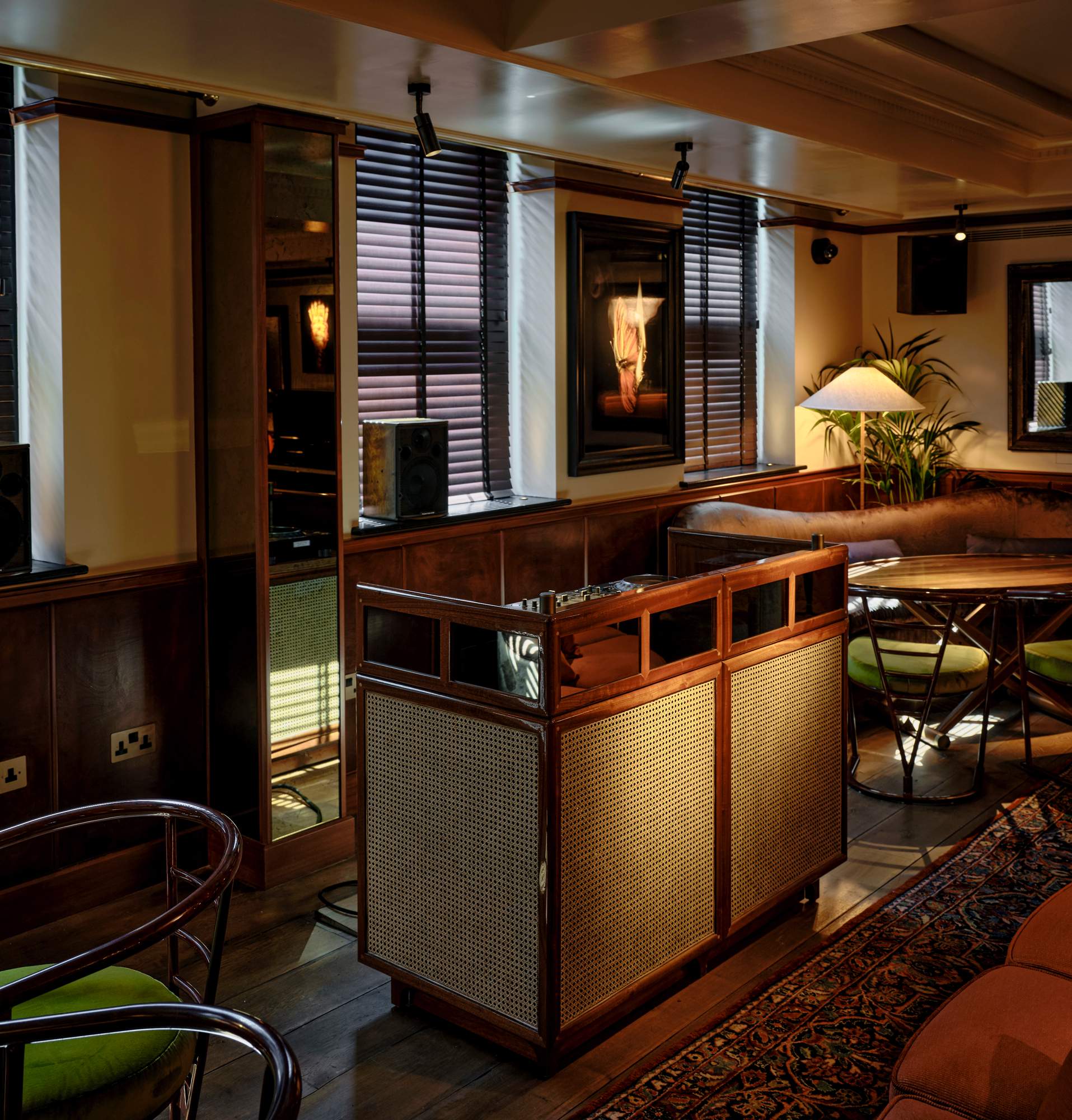 While Archer Humphryes Architects led the master-planning of the project, turning a cavernous collection of adjoining buildings into an easily navigable, multi-functioning venue, the interior design was looked after by London-based firm Pirajean Lees. "The brief was an ambitious one, to create something that has never been done before – something organised around an existing theatre that offers a broader new experience to members and the general public," says Clémence Pirajean, co-founder of the firm alongside James Michael Lees.
Lees, a self-proclaimed "music geek", says that forming the themes for the various spaces across Koko involved a deep interrogation of the building's past, which is rich in performance history. Through doing this, he says, the creative team could also dream up a unique future for the venue. "If you look at Manchester's Haçienda nightclub, you can see how it changed music," he says. "It started the acid-house and techno movements. You could say that what we're doing at Koko could have that same effect and start a fresh music movement. It's so vast and the people who will meet here could create new music – and that's really exciting."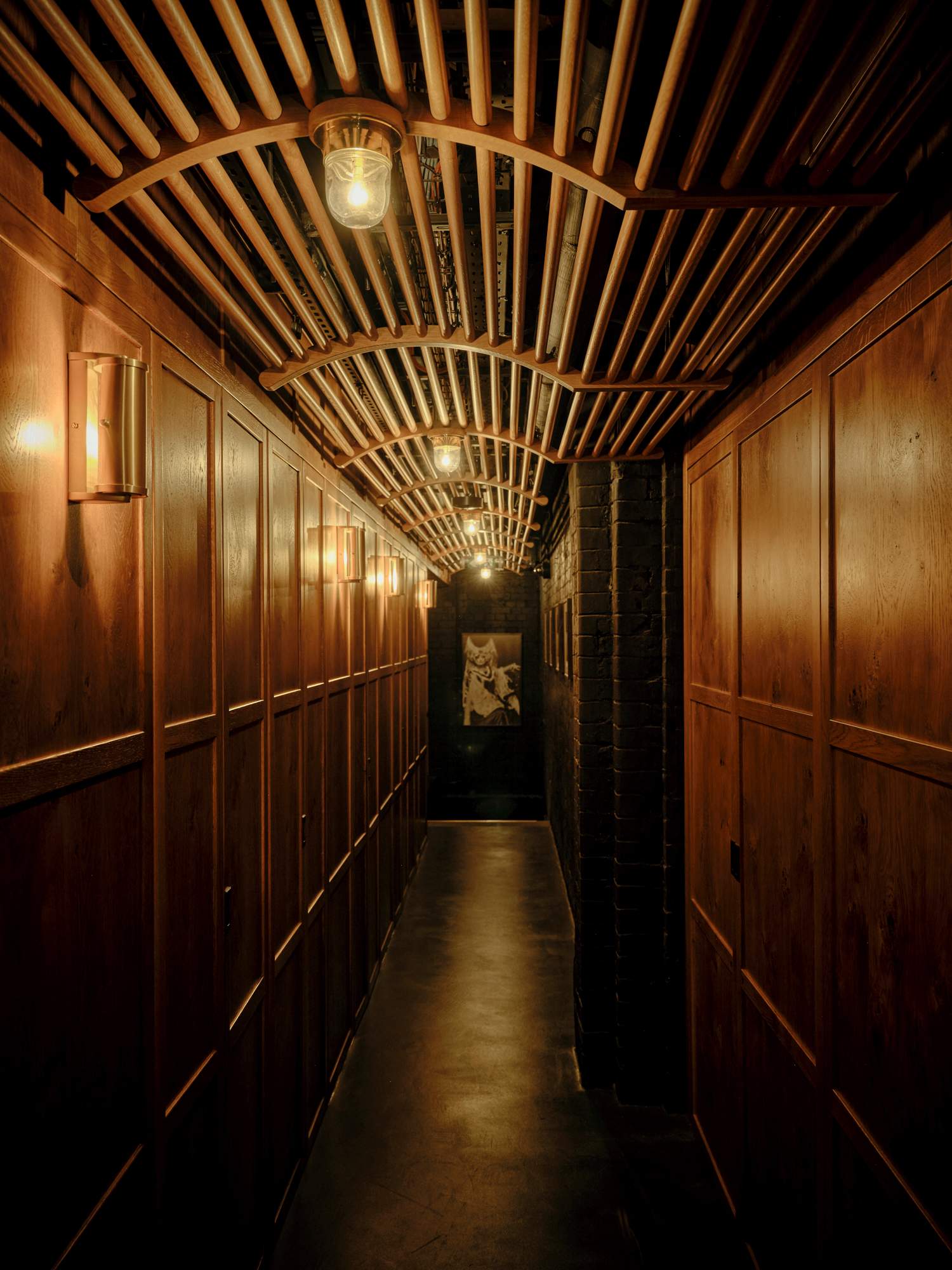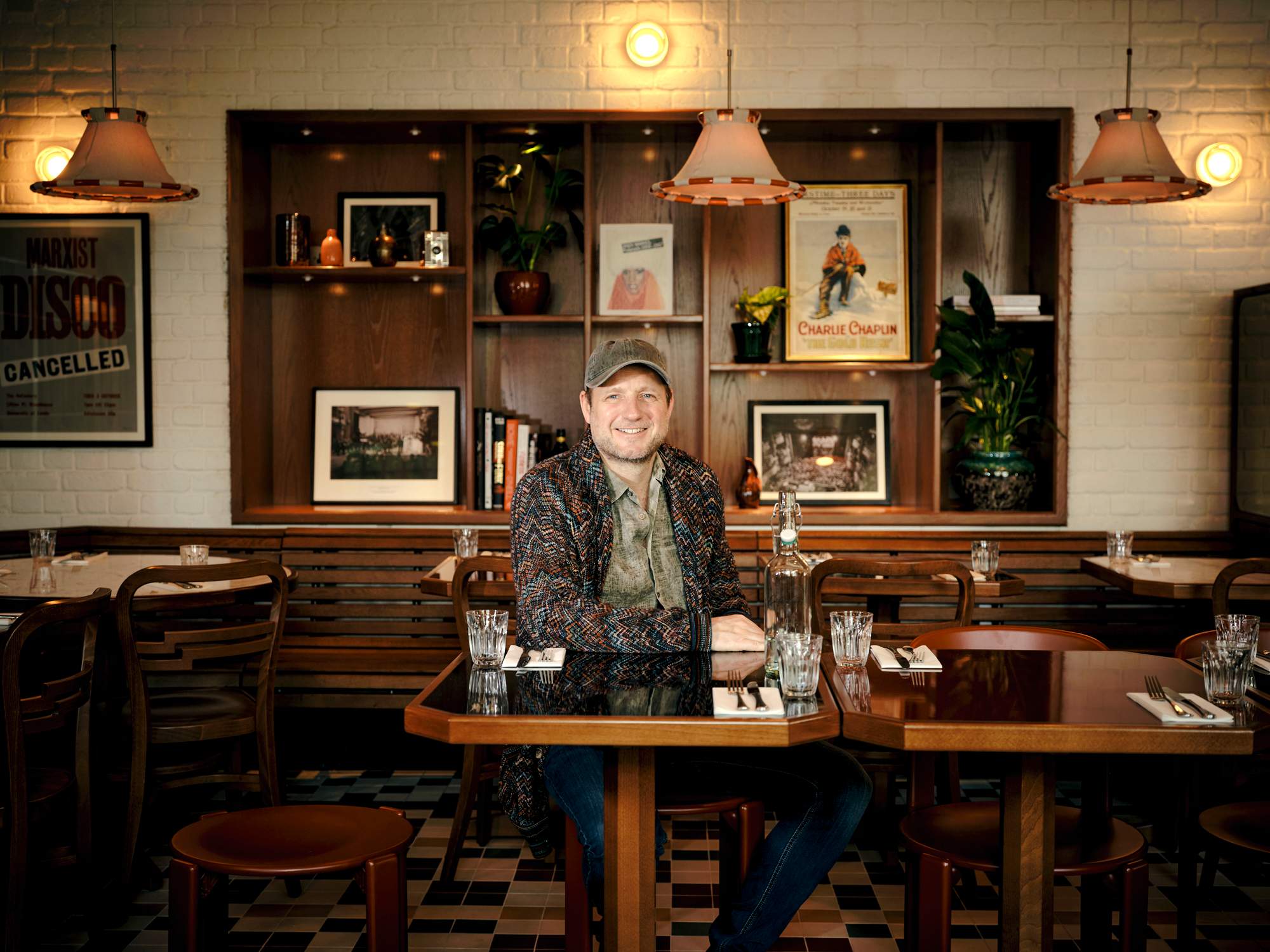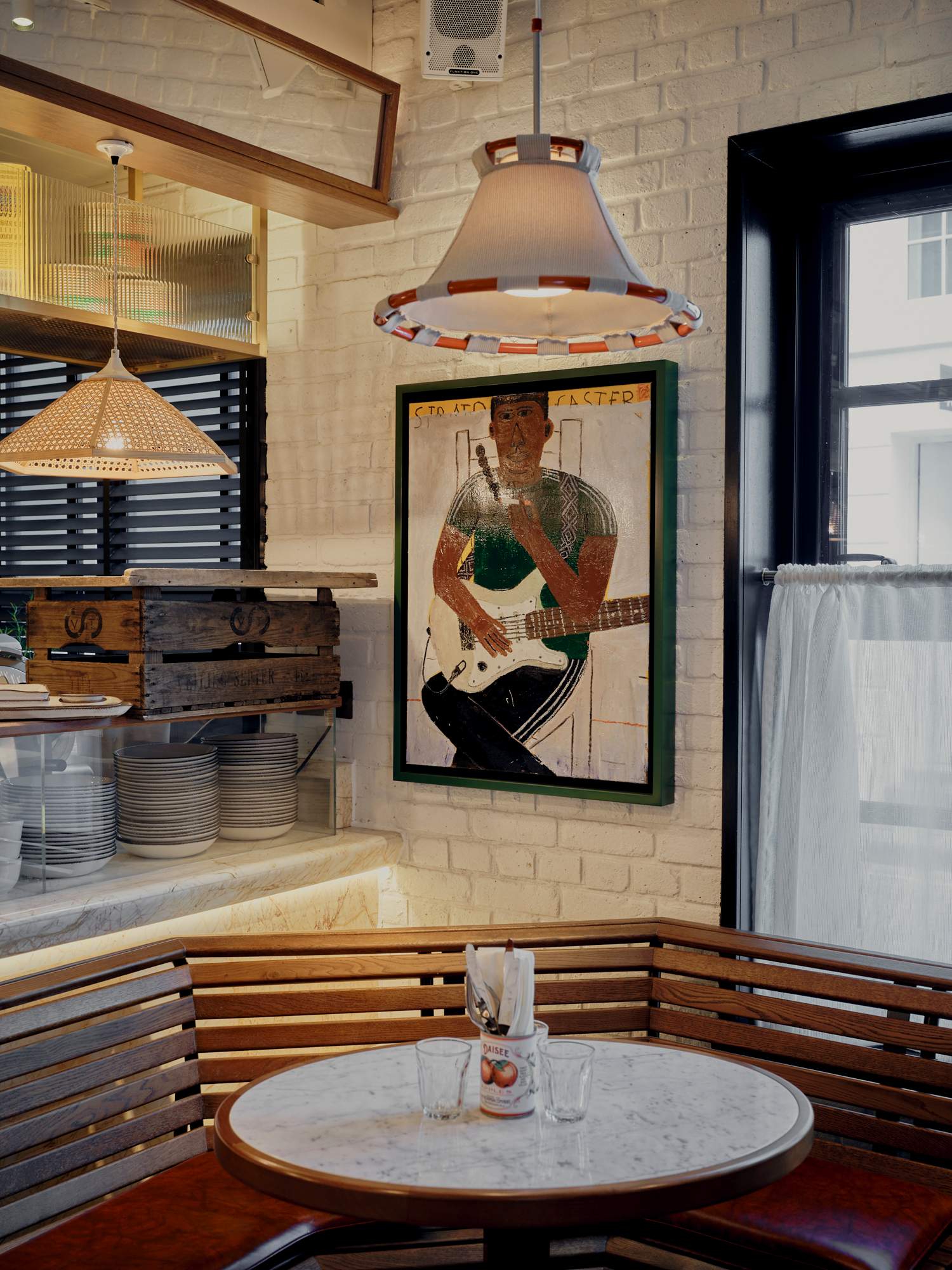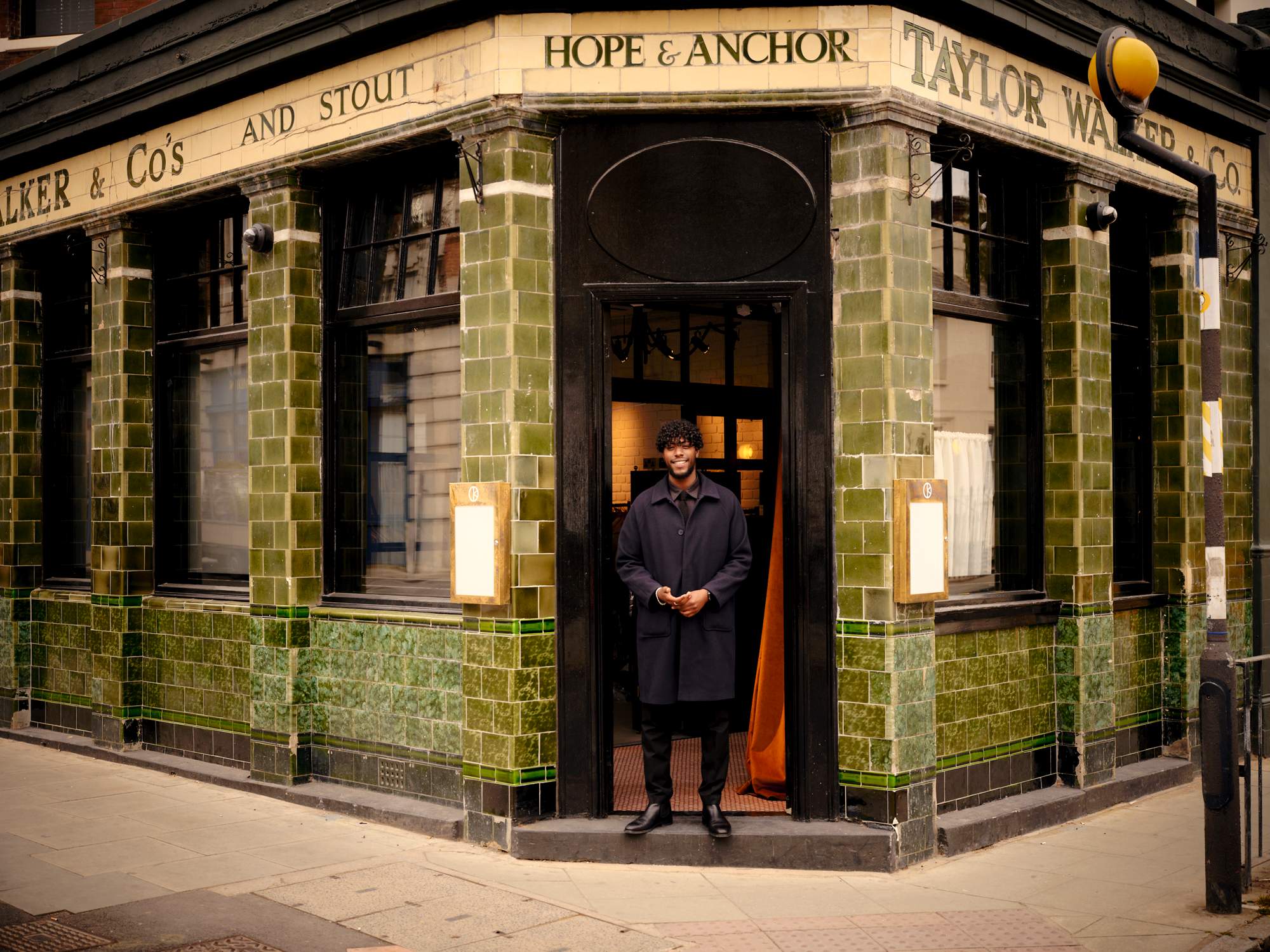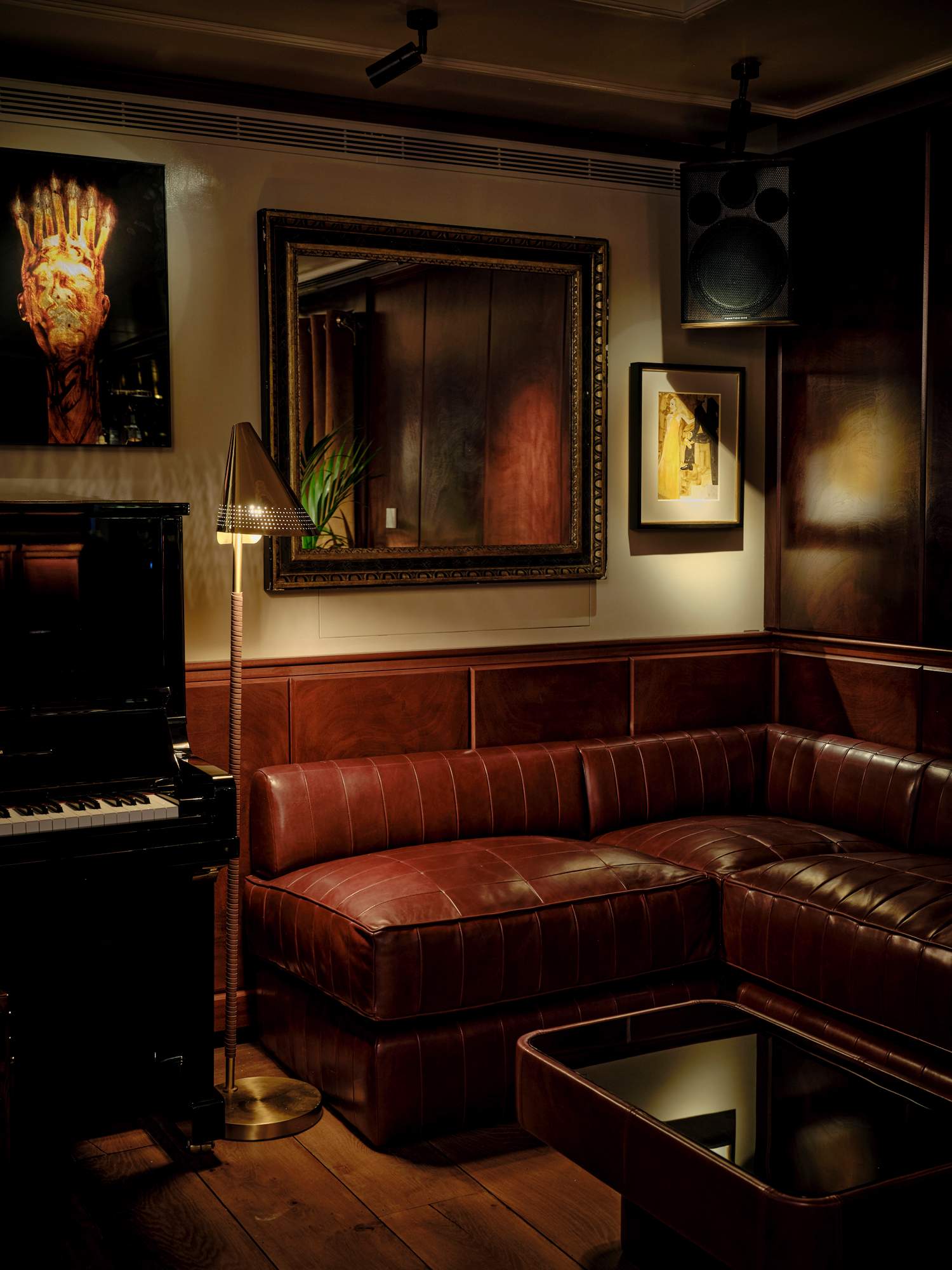 From a technical standpoint, this meant working with British speaker manufacturer Funktion-One, to provide a sound system in the members' club that creates an ambience without overwhelming conversations around bars and tables. And then there are more creative additions: the cascading leather lining around one of the club's bars pays homage to the punk looks of the Sex Pistols and The Clash; both bands performed here in the 1970s when it was known as The Music Machine. "You wouldn't usually get an onyx-topped bar lined with leather curtains," says Bengough. "But this is about the interior design being inspired by the theatre."
"The people who meet here could create new music – and that's really exciting"
Pirajean Lees were given the freedom (and the budget) to create a wealth of custom designs, from furniture to fabrics, for the project. "We did a lot of research and the narrative we created with Olly gave us guidelines and then we could start to imagine moments of comfort within the venue," says Pirajean of the design workshopping process alongside the ceo. As an example, a conversation around cigarette-puffing 1960s musicians backstage in hair and make-up rooms influenced the ladies' bathroom. A smoky semi-translucent glass window allows passersby to see the outlines of guests fixing their hair and make-up at built-in vanity stations.
Koko kicked off its relaunch on 29 April with a performance by Canadian rockers Arcade Fire. Bengough has a busy schedule of gigs lined up in the main 1,600-capacity building for the summer but it's in the new members' club where the most creative programming is happening. Here, some memberships are available to artists in exchange for performing. Impromptu gigs for smaller audiences by emerging artists will be provided for members – many of whom are industry professionals. It's a spot for doing business but in a rock'n'roll manner.
After surveying the roomy penthouse studio atop the members' club, itself inspired by a freewheeling Rolling Stones recording, attention turns to the fly tower. Here, architecture and performance come together in a compelling way, reflective of the broader building's achievements. Essentially, the rear of the main stage is in view of the members' club, where they can take in gigs and see the action unfolding in a unique way.
The flexible design means that more intimate concerts can be achieved by blocking what is conventionally the front of the stage from the main concert hall. "It's about allowing different types of music to be performed in different areas and leaving an audience thinking about how those various experiences make them feel," says Bengough. "Only the architecture of Koko can allow this to happen."
Koko timeline
1900: Actress Ellen Terry opens The Camden Theatre designed by theatre architect William George Robert Sprague.
1913: The building is renamed Camden Hippodrome Theatre, with an emphasis on screening films.
1945: The bbc take over the theatre to use it as a recording studio for national radio shows such as The Goon Show.
1964: Rock'n'roll begins to seep into the building's legacy, with The Rolling Stones recording a radio broadcast.
1972: The bbc leave the building, but it is spared from demolition when it is awarded a Grade II heritage listing.
1977: The theatre re-opens under the name The Music Machine where bands such as The Clash and The Jam performed.
1982: Renamed the Camden Palace, the venue became a haven for the New Romantic scene, before becoming a hotspot for raves in the 1990s.
2004: Olly Bengough buys the venue, booking concerts with global acts such as Coldplay and Madonna.
2019: Koko closes for redevelopment.
2020: The dome burns down during a major fire.
2022: Koko reopens in April.