The view from: Sidse Babett Knudsen / Copenhagen
Taking charge
The actress who plays Danish politician Birgitte Nyborg in TV series 'Borgen' on resurrecting the character for a new season.
Twelve years after convincing the world that Scandinavian coalition politics could be the stuff of gripping drama, actress Sidse Babett Knudsen is back as Borgen's Birgitte Nyborg: erstwhile Danish prime minister, party founder and now foreign minister. "To be honest, she came back to me at the click of a finger," says the 53-year-old when monocle meets her in Copenhagen's Hotel d'Angleterre.
As with the first season of Borgen, which brought the world a female Danish prime minister some months before the Danes elected their actual first female leader, gender is never really a plot topic in the show's latest and fourth season. "It's no big deal in Denmark," says Knudsen. "Maybe in other countries you'd have entire episodes about her being a woman in a man's world but that's not how we perceive ourselves here." It was precisely this defiant Danishness – the bicycles, the babies in the workplace, the egalitarianism – that made Borgen such a global hit, showing viewers how the citizens of a wealthy, sexy, well-dressed, well-functioning democracy lived.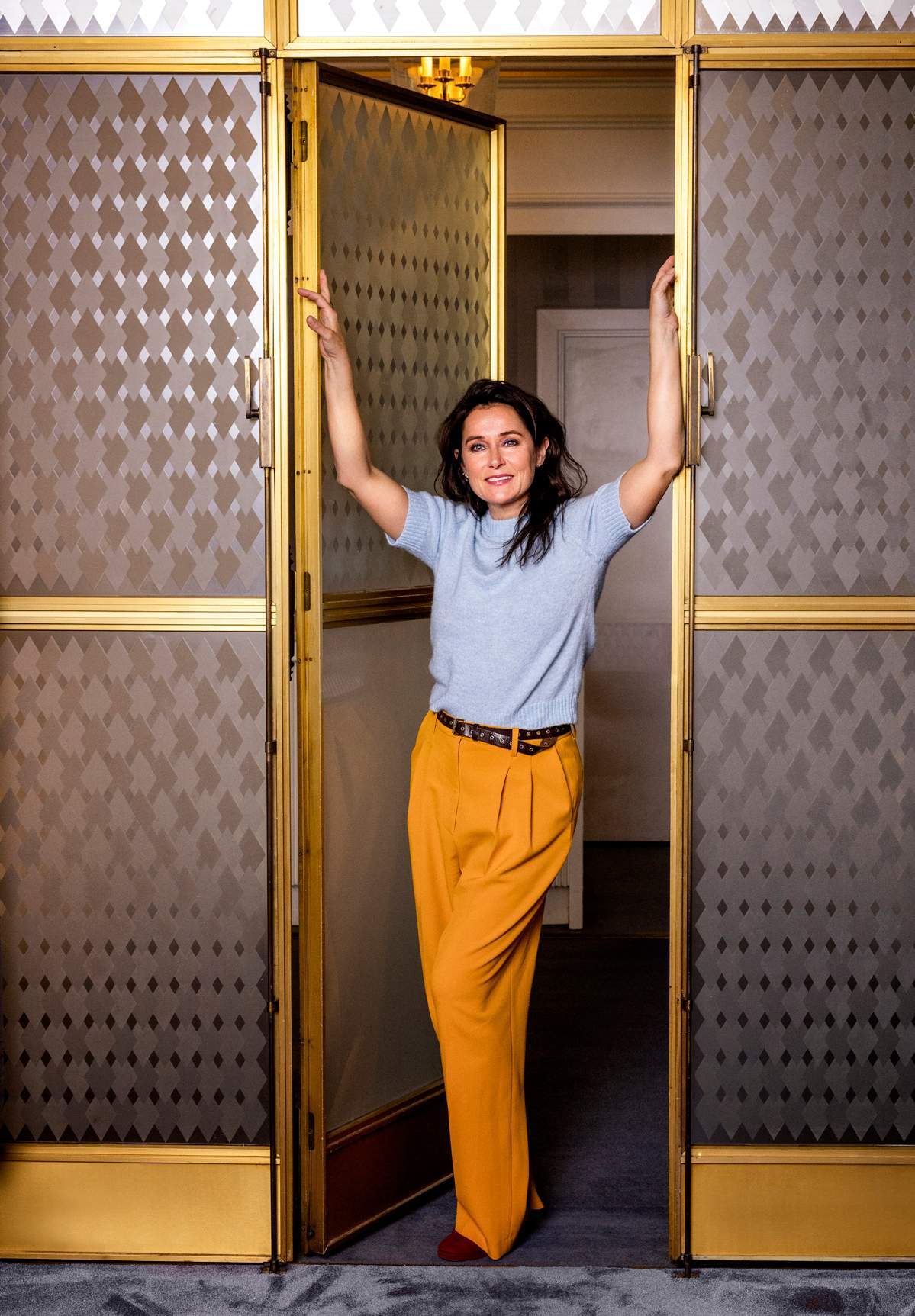 For Knudsen, the show's successful first three seasons – from 2010 to 2013 – led to numerous parts playing "women in suits being in charge of things", including roles alongside Tom Hanks in a sequel to The Da Vinci Code, Hugh Laurie in David Hare's bbc drama Roadkill and the lead in Peter Strickland's 2014 lesbian psychodrama The Duke of Burgundy. Since Borgen's breakthrough, Knudsen has also worked extensively in France, bringing her career full circle as she trained at the feted Theatre de l'Ombre in Paris as an 18-year-old. "I did an audition for the school there just for the experience, to prepare for applying to the Danish acting school," she says. "But then I got in." She  ended up graduating – the only foreigner in her class to do so – but on returning home, she found that her method clashed with the more traditional Danish approach. "My training was very physical: clown, mime, commedia dell'arte. When I came back to Denmark they thought I was a bit ridiculous. I soon learnt to do all my warm-ups secretly."
"I do the shopping, walk around and live very happily. Danes are very nice. I can sense that I am getting more thumbs up now that the new season is out"
Today Knudsen, who lives in the heart of Copenhagen with her teenage son, is one of Denmark's most respected actresses and fame is not such a burden as it might be in a larger country. "I do the shopping, walk around and live very happily," she says. "Danes are very nice. I can sense that I am getting more thumbs up now that the new season is out. And I think that they must use Borgen in the language schools here because I get a lot of Eastern European women telling me that they love the show."
"See you in 10 years," Knudsen said to the crew at the wrap party for season three in 2013. So will there be a fifth season in another 10 years? In Denmark, where the current season has already aired (it will reach audiences elsewhere on 2 June), the final episode leaves things very open for Birgitte Nyborg. Would the character still be in politics in her sixties? "Definitely, oh, yeah," says Knudsen. "Birgitte feels that she is put on this Earth to lead her country, or at least have as much influence as possible." Whatever her next term holds, she, like Knudsen, gets our vote. 
The CV
1968: Born in Copenhagen
1987: Begins studies at Theatre de l'Ombre in Paris
1997: Makes feature film debut in Let's Get Lost
2000: Wins Bodil award for best lead actress in The One and Only 
2010: The first season of Borgen debuts on Danish television
2016: Wins César award for Courted for best supporting actress
2022: Fourth season of Borgen hits screens across the globe in June