Expo / Global
25 things to make you happy
Summer is all about taking a break and doing the things that enhance your quality of life. And we've devised a modest checklist of ideas to set you on the right course – to make life just a bit nicer. So grab your swimmers and sunnies – we have places to go.
01.
Move to a sunny neighbourhood
From community hubs to independent shops, several man-made components help to make a good neighbourhood. That said, some locations have a natural advantage: sunshine. In recent years, La Condesa in the Cuauhtémoc borough of Mexico City has enjoyed an influx of international residents attracted by the alfresco drinking and dining options, good shopping and jungle-like greenery that flourishes in the city's warm climes. Stroll between its art nouveau-inspired buildings up to Bosque de Chapultepec park on the northern edge. Or stick around on a balmy evening to enjoy a cocktail or two at Baltra, one of the city's best bars.
---
Tucked away in the narrow cobbled streets of Monastiraki in central Athens, Giorgio Hatter looks unassuming: stripped back interiors, long industrial shelves and neatly arranged piles of hats. But a sense of warmth envelops the place thanks to owners George and Vasiliki Polychronopoulos (pictured). The pair are always on hand to greet customers and share their passion for hat-making, passed down from their father Elias, who opened the shop in 1978, and grandfather Georgios, who used to create hats for primary school students in his village of Kalamata. Today, Giorgio Hatter remains one of the city's best-kept secrets for summer hats, from cotton bucket styles to fedoras handmade using natural straw. Place one on your head –it will add confidence to your stride.
---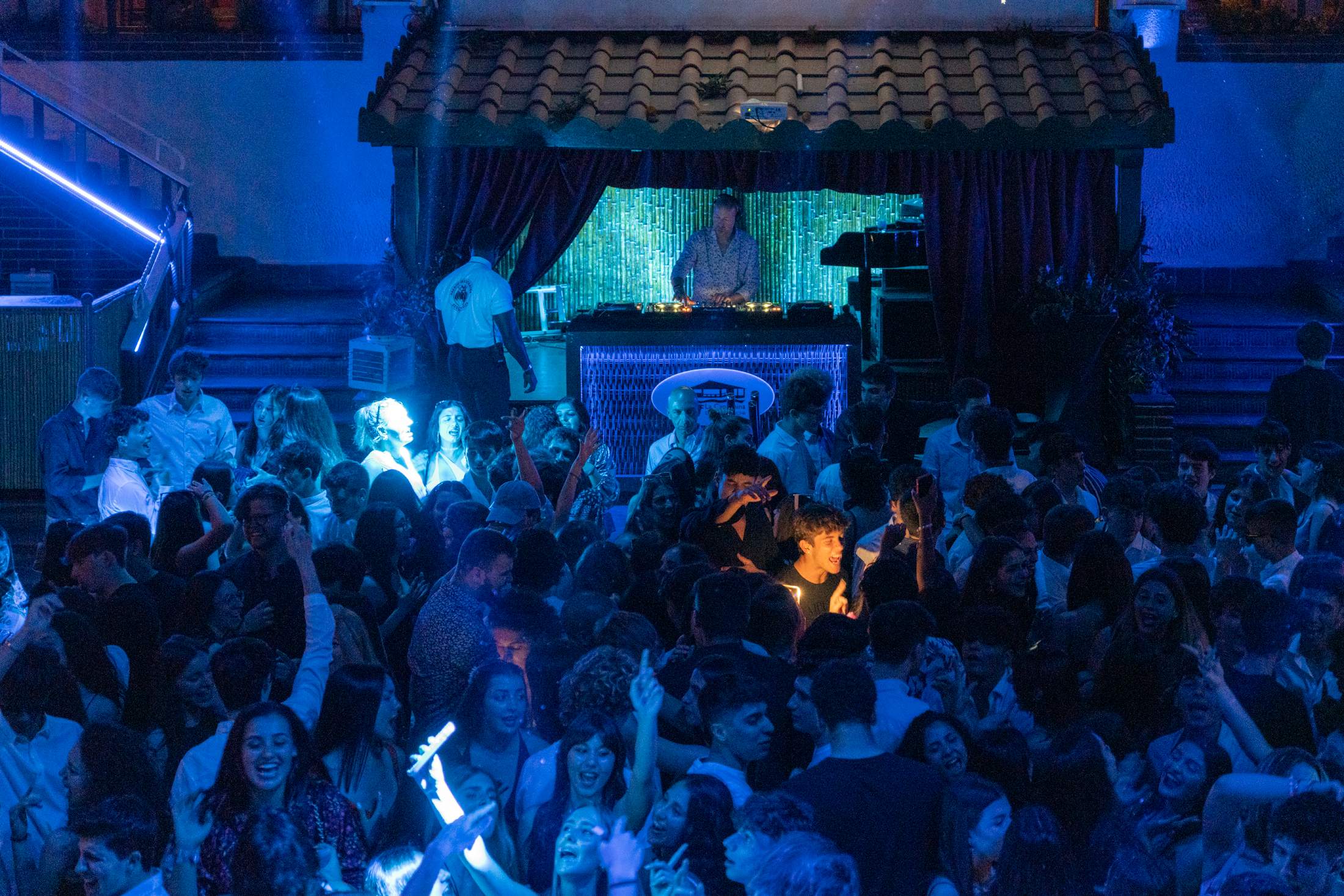 It doesn't matter if it's at a cool club, chilled beach bar or naff haunt that only plays music worthy of a wedding playlist, letting go on a dance floor should be embraced. Turn that timid shimmy into a proper shake, command the room, do that extra fist pump if the song calls for it. On the dance floor, as in life, there really is no point holding back. You're more likely to be praised for some out-there moves than judged for half-arsed ones. Too many love stories have begun inside nightclubs packed with wriggling bodies (or in their smoking room, Cupid's favourite playpen) not to believe in the romantic potential of sweat-glistening skin. Founded in 1929 by Achille Franceschi as a little shack on the beach that played music on a gramophone, La Capannina di Franceschi (pictured) evolved into a storied nightclub in the Italian resort town of Forte dei Marmi. Its afternoon aperitivo still turns into a live DJ set every weekend. Forget about tomorrow and stay out a little later – the next track is always a great tune.
---
04.
Have a morning routine
We're all partial to pressing the snooze button a few too many times but when it comes to the mornings, studies have shown that consistent routines help. That means that the minutes between rolling out of bed and leaving the house count. Luckily, the way we see it, the recipe for a good morning is simple: start in the shower with Haeckels' broccoli shampoo, then moisturise with Lumene's Glow Reveal line and top it all off with a hefty scoop of Malin1Goetz spf. Been out dancing the night before? Dr Barbara Sturm 3 Aquazzura's foot spray is just the thing. Then a spritz of Perfumer H's Bergamot fragrance and you're out the door.
---
05.
Wear a favourite T-shirt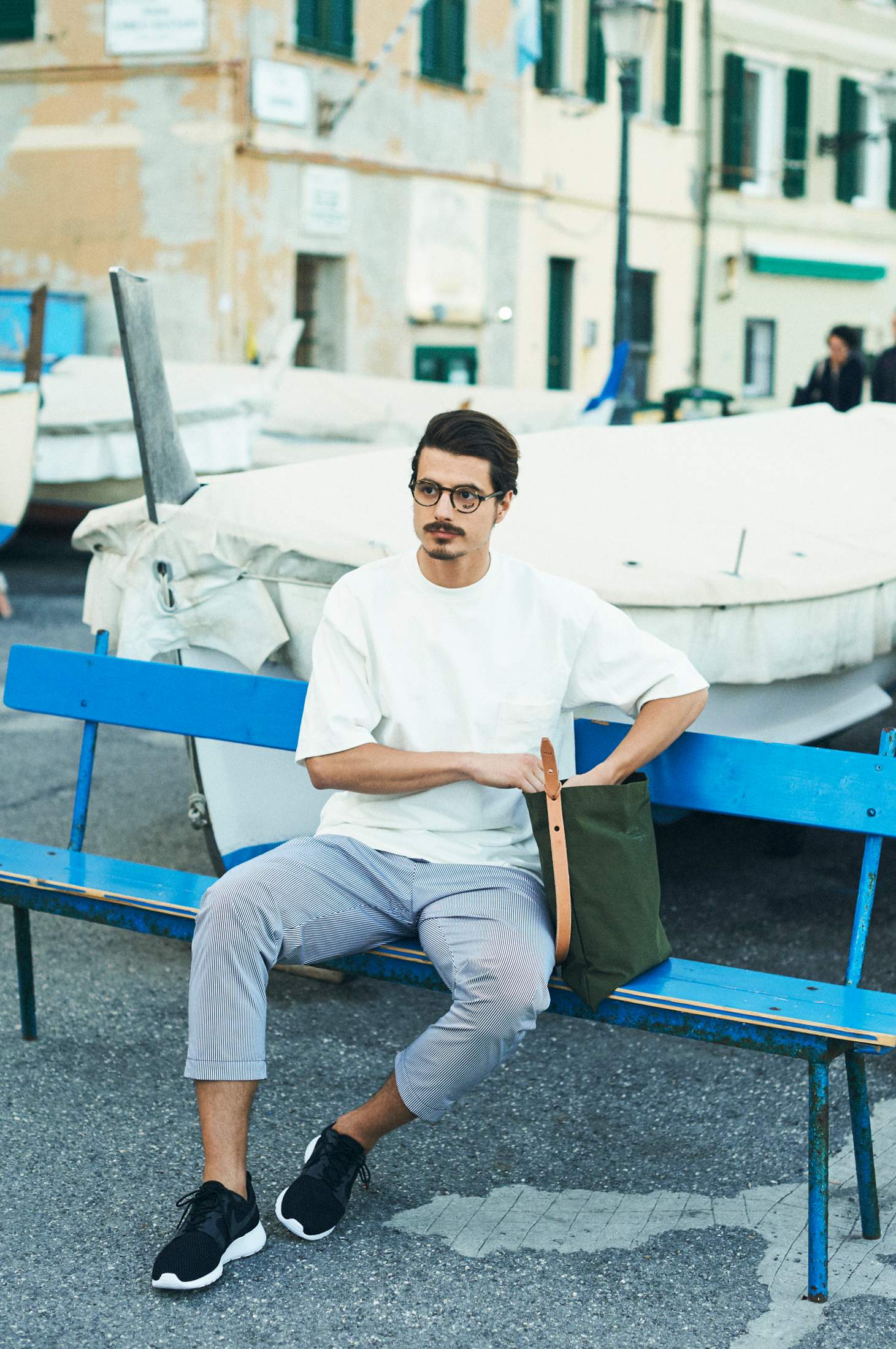 Why is it that you find yourself reaching for the same T-shirt again and again, even snatching it from the dryer before it's really dry? Perhaps it's the softness of the cotton or that it defies the tumbling cycle to keep its shape. Whatever the reason, we all need a reliable T-shirt partner. And a classic white T-shirt is probably the most essential piece of clothing in your wardrobe. We recommend going for a lightweight one that feels soft to the touch. You can't go wrong with something by Auralee (pictured), Harris Reed, Organic Basics, Lady White Co, Asket or Sunspel. Maybe a little oversized if you're feeling adventurous. Trends come and go but you'll never go wrong if you stick with the basics.
auralee.jp; harrisreed.com; organicbasics.com; ladywhiteco.com; asket.com; sunspel.com
---
06.
Surround yourself with colour
It's easy to let the world make you feel grey, especially if you're based in a cloudy city. But there is a simple antidote to the blues. Studies have shown that colour can dramatically alter how you feel, think and even behave. Putting on that bright jumper or looking at an eye-catching painting can instantly provide a mood boost. The players at Pigalle Duperré basketball court in Paris (pictured) have an unfair advantage. A collaboration between Parisian creative agency Ill Studio, fashion brand Pigalle and Nike, the court's rubber floors are saturated with vibrant blue, yellow and fuchsia. Done judiciously, as here, flashes of urban colour can brighten the day.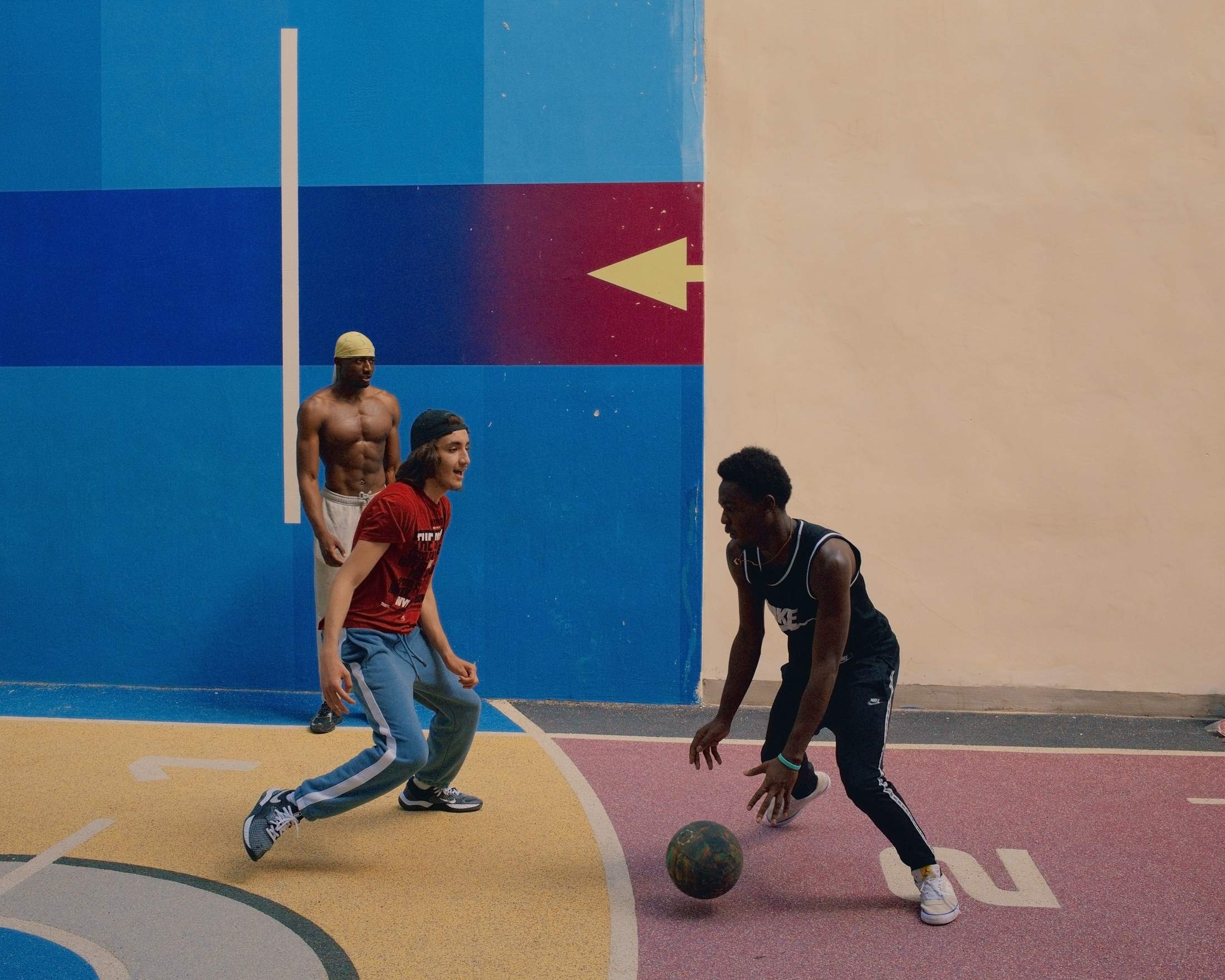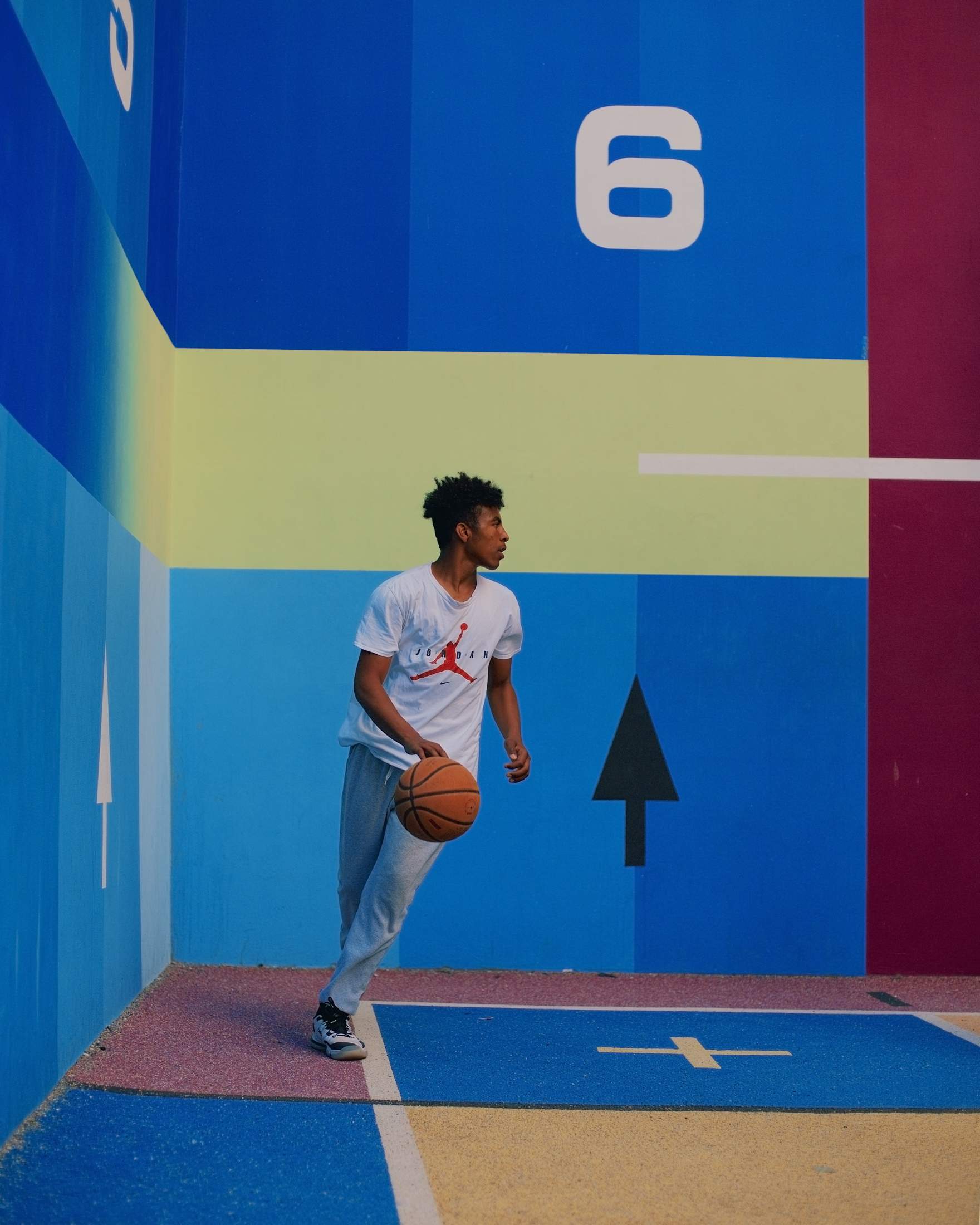 ---
Everyone wants to live in their dream home but getting there isn't as simple as it sounds. Meeting the right architect is a good place to start. We suggest looking for someone with a couple of years of experience under their belt, who understands that all great homes need a personal touch. "It's about getting to know clients and understanding the everyday moments they value," says Sydney-based architect Shaun Carter (pictured). "That can be as simple as preserving the place where the owner drinks a cup of tea every day." A good architect should be interested in your life too, so make sure they get to know you. It'll help you get the best outcome. And you might even make a new friend.
carterwilliamson.com
---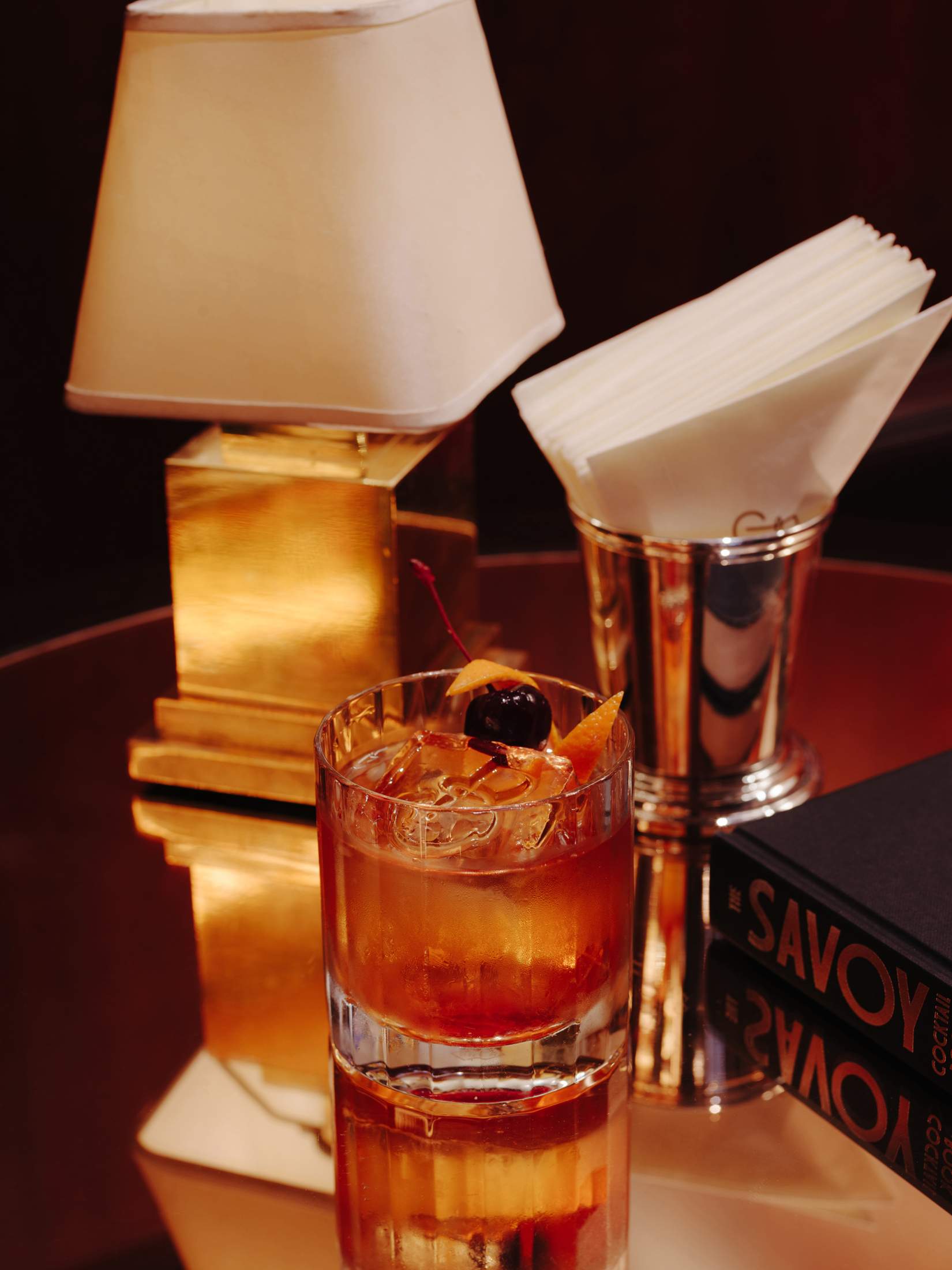 Everyone should know how to make a good cocktail. Like everything in life, it's important to start with the basics: an old fashioned often does the trick. "Say you're at a party and you've decided to make a cocktail for your friends," says Giovanni Dellaglio, a bartender at London's Beaumont Hotel, as he pours 60ml of Maker's Mark bourbon into a glass. "Sometimes the time you spend making it is even better than drinking the final product." If you're a beginner, definitely stick to a recipe (The Savoy Cocktail Book, Eddie Clarke's Shaking in the 60s and Phaidon's Spirited: Cocktails from Around the World are all good places to start). While taking the time to fix someone a drink is hardly common in the hustle and bustle of everyday life, a small act of kindness often goes a long way. So bottom's up!
---
09.
Have a dish to impress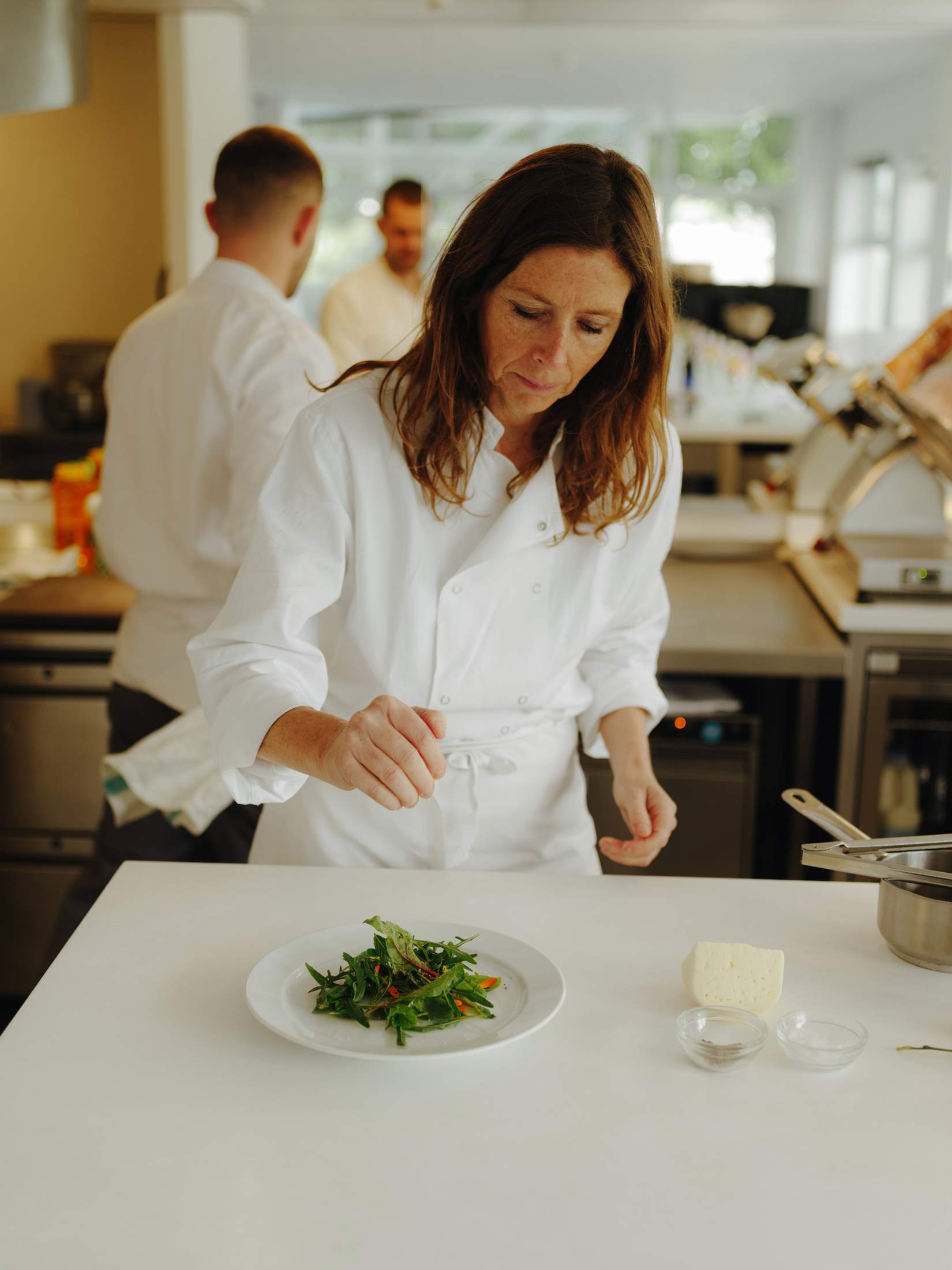 Everyone should have a go-to summer dish. Not something that demands you spend hours in a kitchen or searching the city for an elusive ingredient – but something that delights diners (and perhaps makes them a little envious). Nobody understands this better than Ruth Rogers, who helps us out here. At The River Café, her restaurant in London, her team, including Sian Wyn Owen (pictured) grows their own herbs and leaves – mint, rocket and courgette flowers all sprout here. "Today we picked them to make the salad," says Rogers of this treat of broad beans topped with mozzarella di bufala and River Café greens. "Eating good food is comparable to seeing a piece of great art," says Rogers. So what's your go-to?
---
10.
Take care of your knees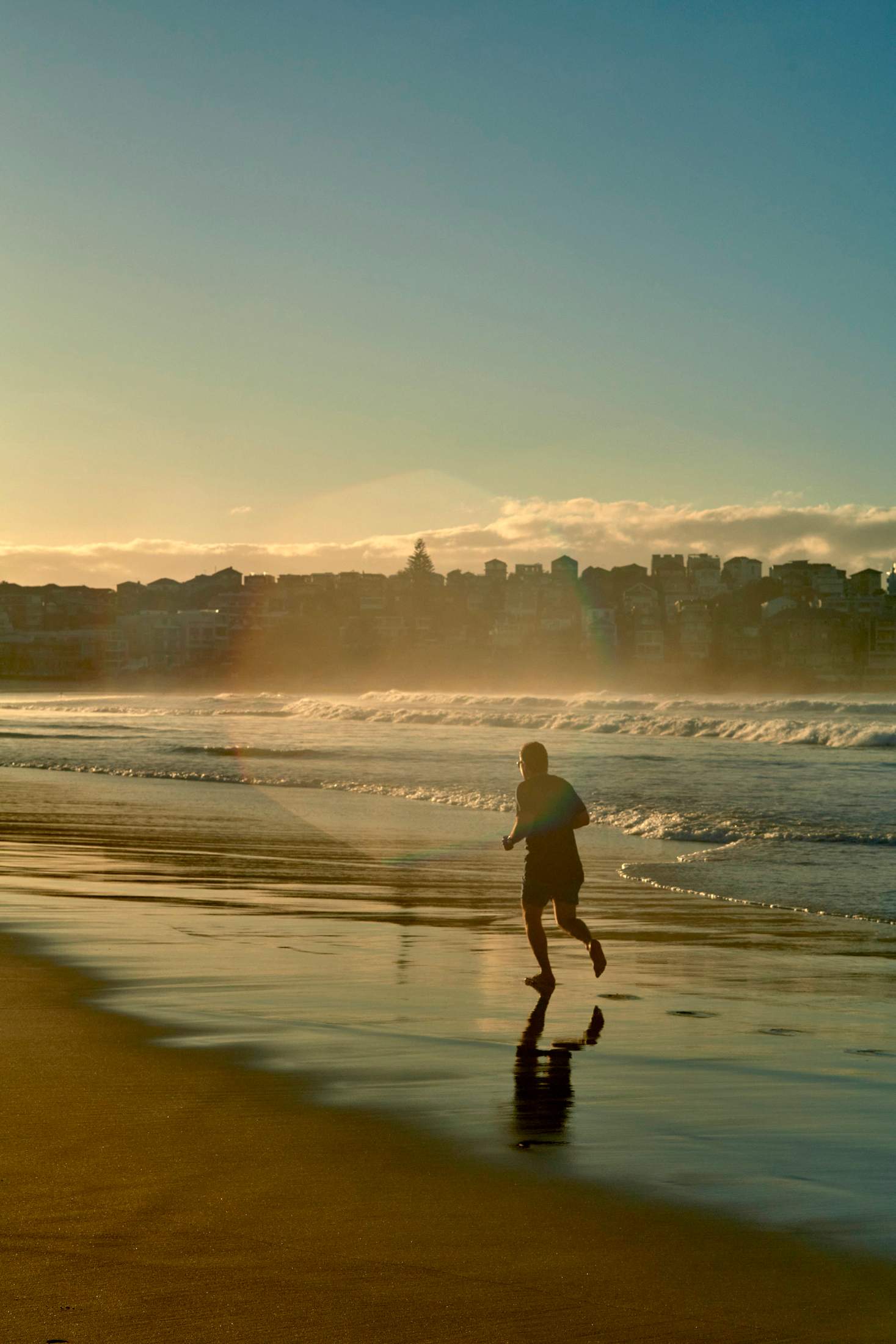 If it's good for your knees, embrace it. The ability to meander for hours, to head out for a joyous run at dusk or dance till dawn is a beautiful thing. So do all you can to move with grace and ease – because once you start creaking you'll yearn for that 5K dash, throwing some dance moves. What should you do to stay lithe? We asked monocle's (and Konfekt's) favourite medic, Dr Vera Stucki, for some advice. Here's her verdict.
"The good news first: even intensive sport does not harm the joints; the process of degeneration is not simply a question of the quantity of the impact. On the contrary, regular exercise and physical activity have a positive effect on the knee joints.
The secret to avoiding degenerative arthritis is simply mechanical: the hip, knee and ankle joints must be kept in their optimal axis. This is achieved through well-trained hip and femoral muscles, which stabilise and control the joints' movements. Concave soft-shoe inner soles can exacerbate deviation of the axis; running shoes should balance out any deficits, so get some advice.
A Mediterranean diet rich in omega-3 fatty acids can have a positive effect on inflammatory processes and help prevent obesity. So far, there is no evidence that any dietary supplements can regenerate the cartilage layer. Most important: invest in strengthening your muscles and never stop moving."
Thanks Dr Stucki!
---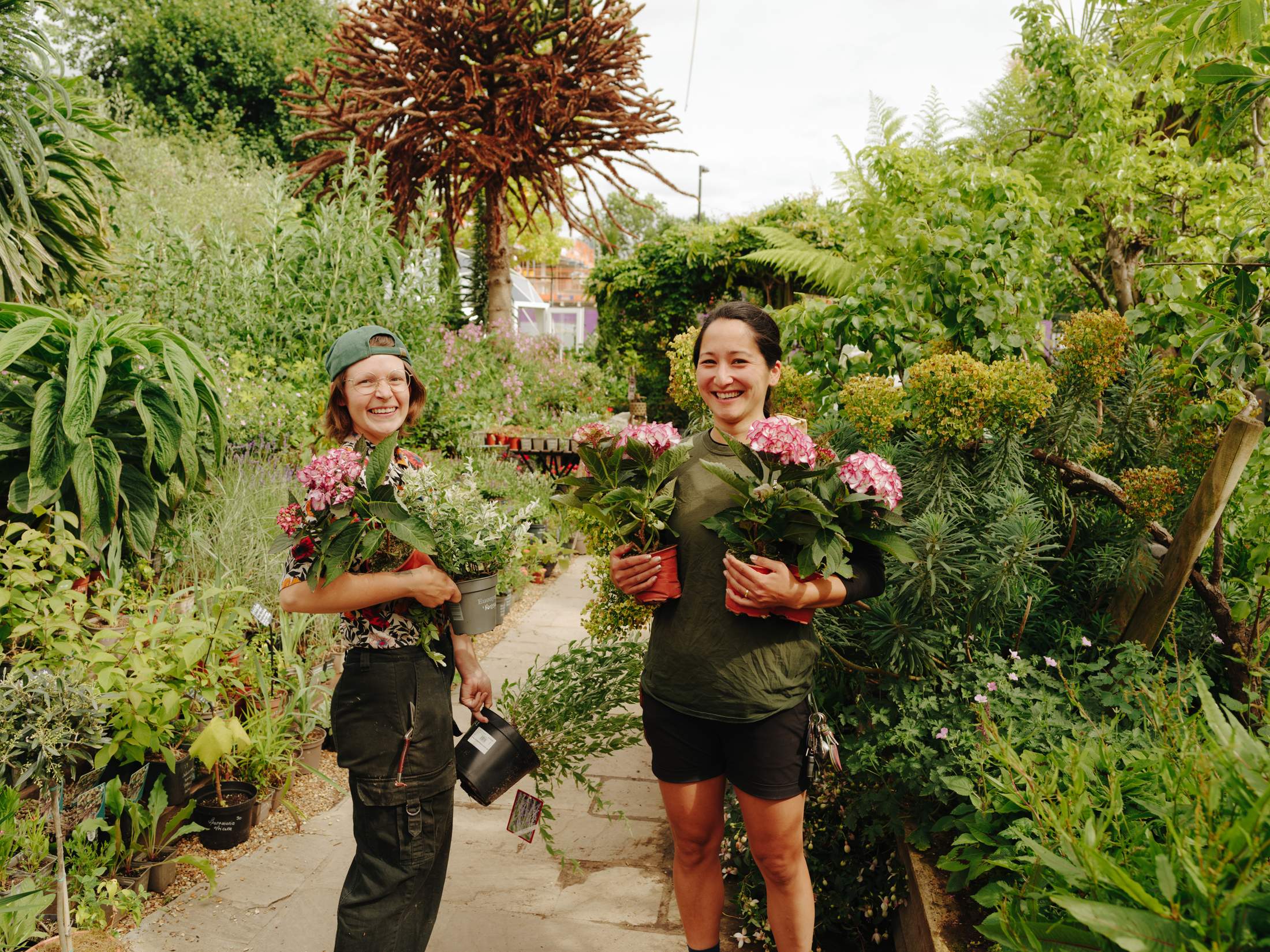 It is said that the happiness you gain from giving is more meaningful than any instant gratification could ever be. Moral superiority is never in vogue but an appreciation for a sense of purpose, social connection and helping a cause greater than yourself can do wonders for your morale. In London, Walworth Garden, an organic community garden, operating for more than 30 years, is always looking for volunteers. And from participating in workshops to planting herbs, there's a lot that horticulture enthusiasts can do to lend a green hand. But you don't need a special occasion; just be the kind of person who offers their hand.
---
It doesn't need to involve a bungee or a mad leap into unknown waters (breaking a limb is never a great addition to your quality of life) but jumping into a lake, off the end of a pier or the edge of a boat is good for the soul. Too often we dither and ease ourselves into the chilly sea. But sometimes it's better to let out a scream, a mad holler, and just go for it. While we might not have the skills of the divers who leap from Pigeon Rocks in Beirut, the monocle posse has been seen leaping into the sea along the coast at Sporting Club. But whether from a Copenhagen dockside (pictured)or Greek-isle-anchored cruiser, take a leap (with care) this summer.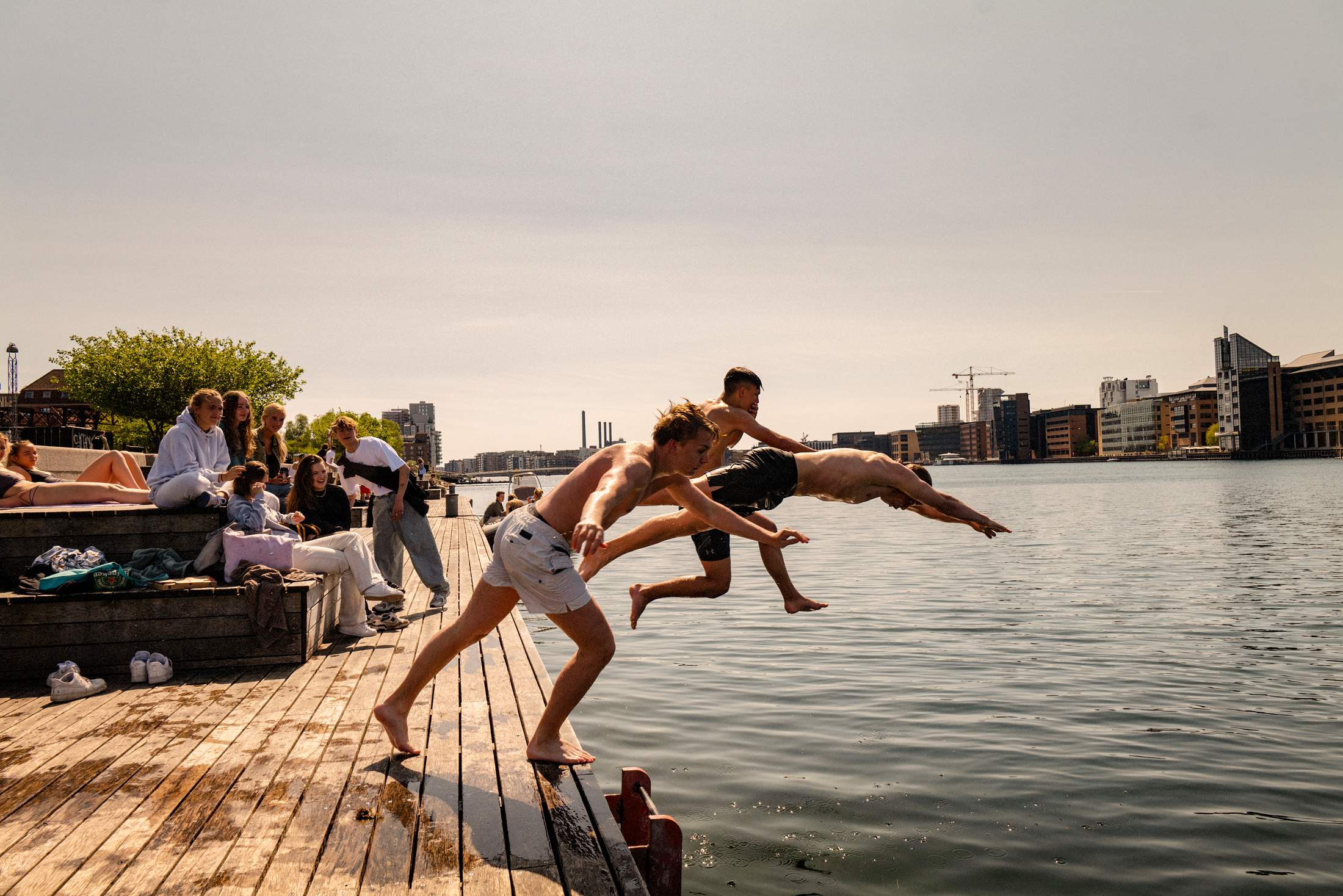 ---
13.
Have big-screen nights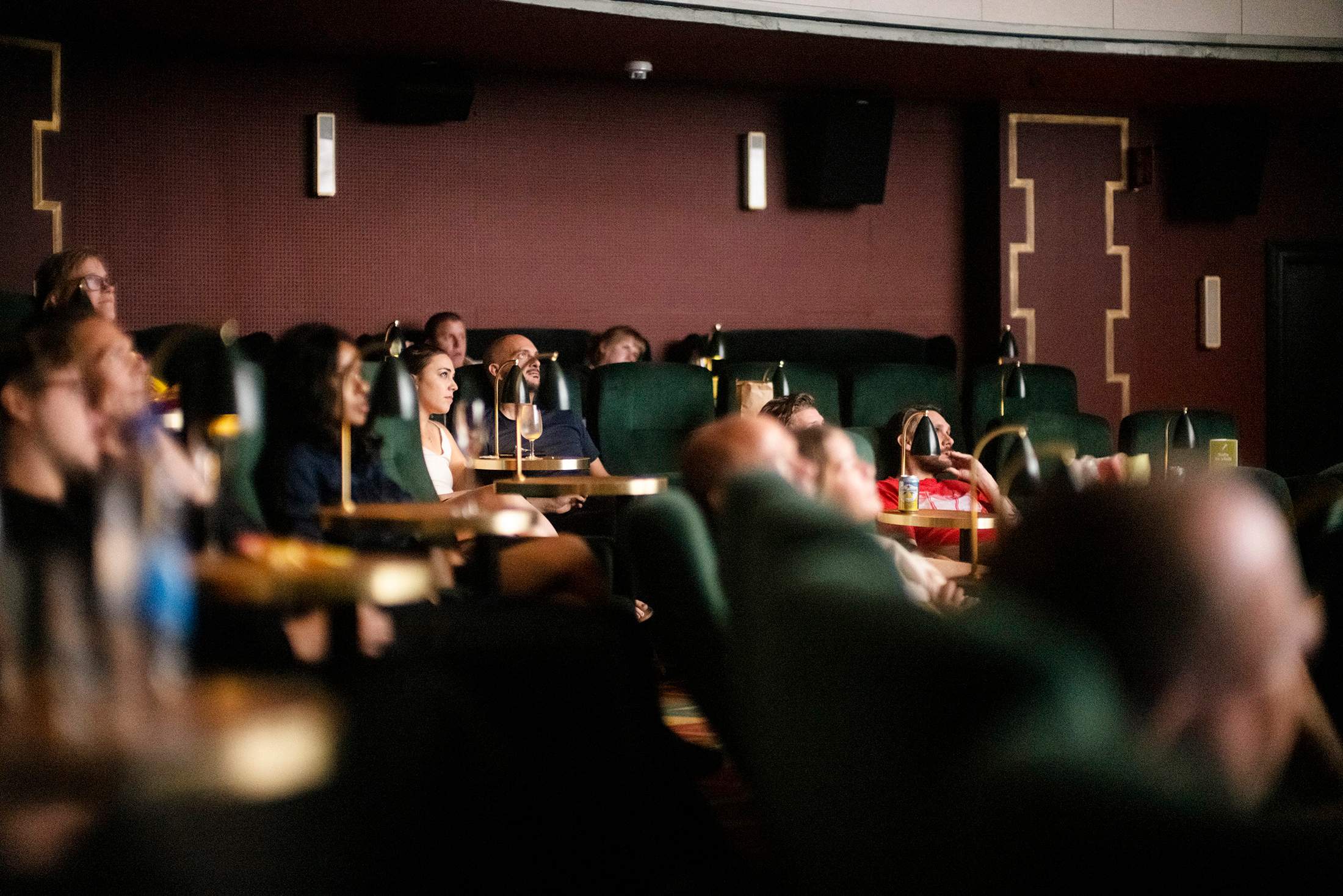 We've all spent way too much time scrolling through endless lists of titles on a streaming service for our own good. An evening at the cinema is a simple way to achieve many joys at once. Whether you're going on your own, with friends or a new date, making the deliberate choice to get yourself a ticket and bucket of popcorn will always turn casual viewing into a memorable occasion. There's something supremely comforting about knowing that you can rely on a small cinema with solid programming to pick up the independent films that would otherwise slip past unnoticed. Once the lights go out and the mobile phone gets switched off, the world outside disappears for a bit. Being surrounded by people who laugh (and cry) at the same time as you provides the quickest and most powerful shortcut to a sense of community – and it never fails to ignite a childlike wonder. If the set-up is complete with plush velvet chairs, brass side tables and a grand hall, just like Stockholm's Capitol Bio (pictured), then it'll be impossible to resist the pull of the big screen.
capitolbio.se
---
Whether it's dinner at someone's house or a picnic in the park, a delicious cup of coffee or homemade family dish, there are lots of ways to entertain a party – but singing a big song is perhaps a more surprising trick. Look no further than Japan, the karaoke kingdom, for professional instructors who help you polish your skills. Kazuhide Kinoshita (pictured, on left), a singer-songwriter and composer at Clip Music in Tokyo, does exactly that, giving lessons to everyone from businessmen and women who hope to impress their clients to parents who want to sing at their children's weddings. Even Buddhist monks come to him for voice training to chant the long sutras. No need to pull a rabbit out of a hat. Just sing!
---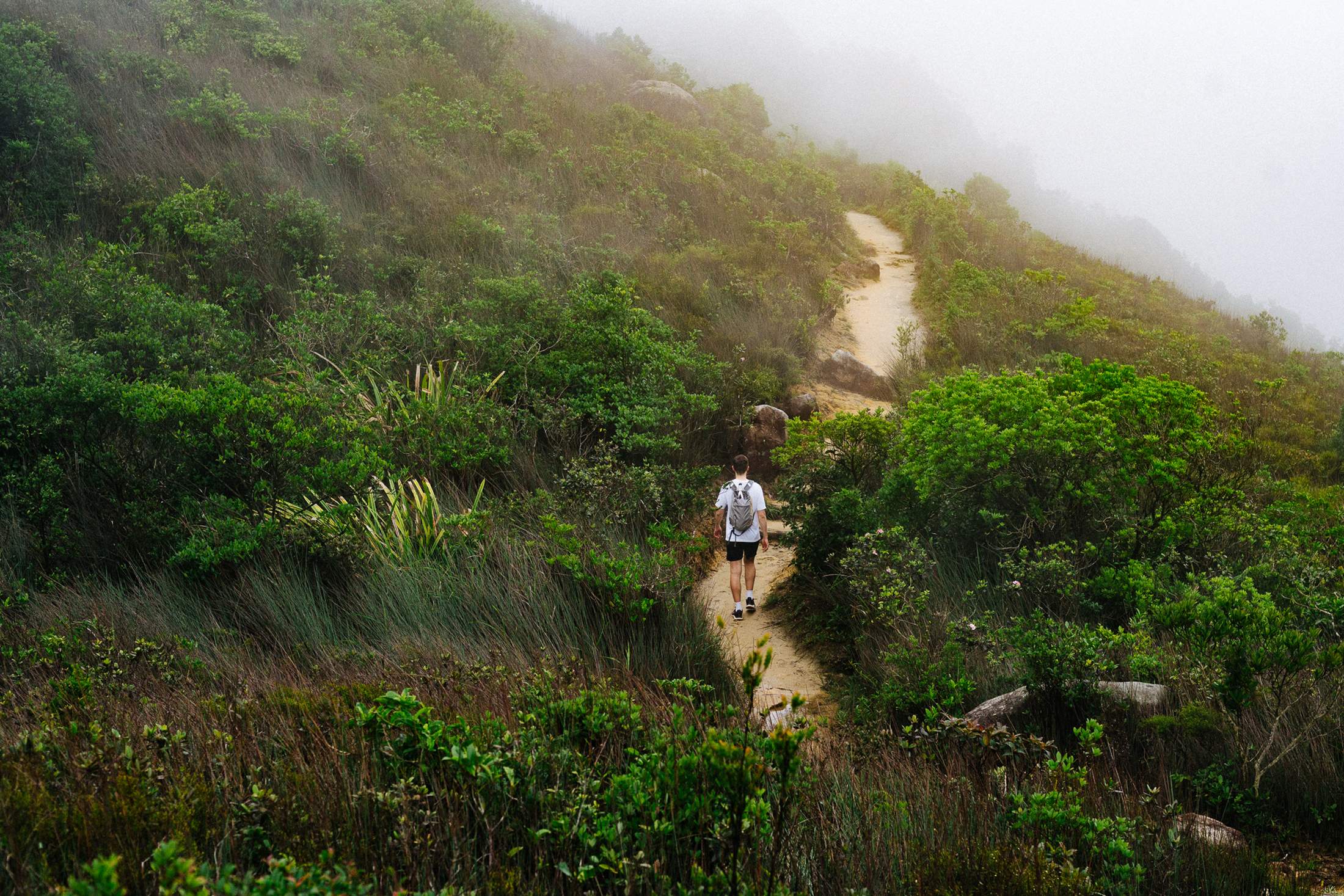 Hiking might be what everyone is calling it nowadays but don't be put off by the lofty nomenclature. A long walk can be as simple or strenuous as you want to make it, from city strolls along the river and rambles through the countryside to an alternative commute, such as the one taken by James Chambers, our Hong Kong bureau chief (pictured), that cuts across the mountains. Not every step needs to be mapped out (in fact, ditch the map) and there's no need to get carried away with expensive kit. Long walks make for good conversations and we find that they work particularly well as a digestif. Get the most out of this change of scenery by leaving the tracking gadgets behind and be sure to share a friendly greeting with any fellow walkers you pass along the way.
---
Having your own back only goes so far. At the end of the day, there's nothing like being able to rely on someone – and knowing that they can count on you too. Studies show that spending time with friends can enhance your mood, boost happiness levels and reduces stress (we're talking about the real deal here by the way, not social media). Most people are constantly being bombarded with emails and texts. But how often do you take the time to see someone face to face? "Interestingly, friendships appear to be most important for those that are the most vulnerable in society – those who have risk factors for poorer health and well-being," says Bill Chopik, a professor of psychology at Michigan State University, who specialises in personal relationships. "In this way, having more and better-quality friendships is something that can improve nearly everyone's lives." So make plans to see old friends this summer. Go for that drink or dinner you've been meaning to set up. In the grand scheme of things, taking the time will do you some good.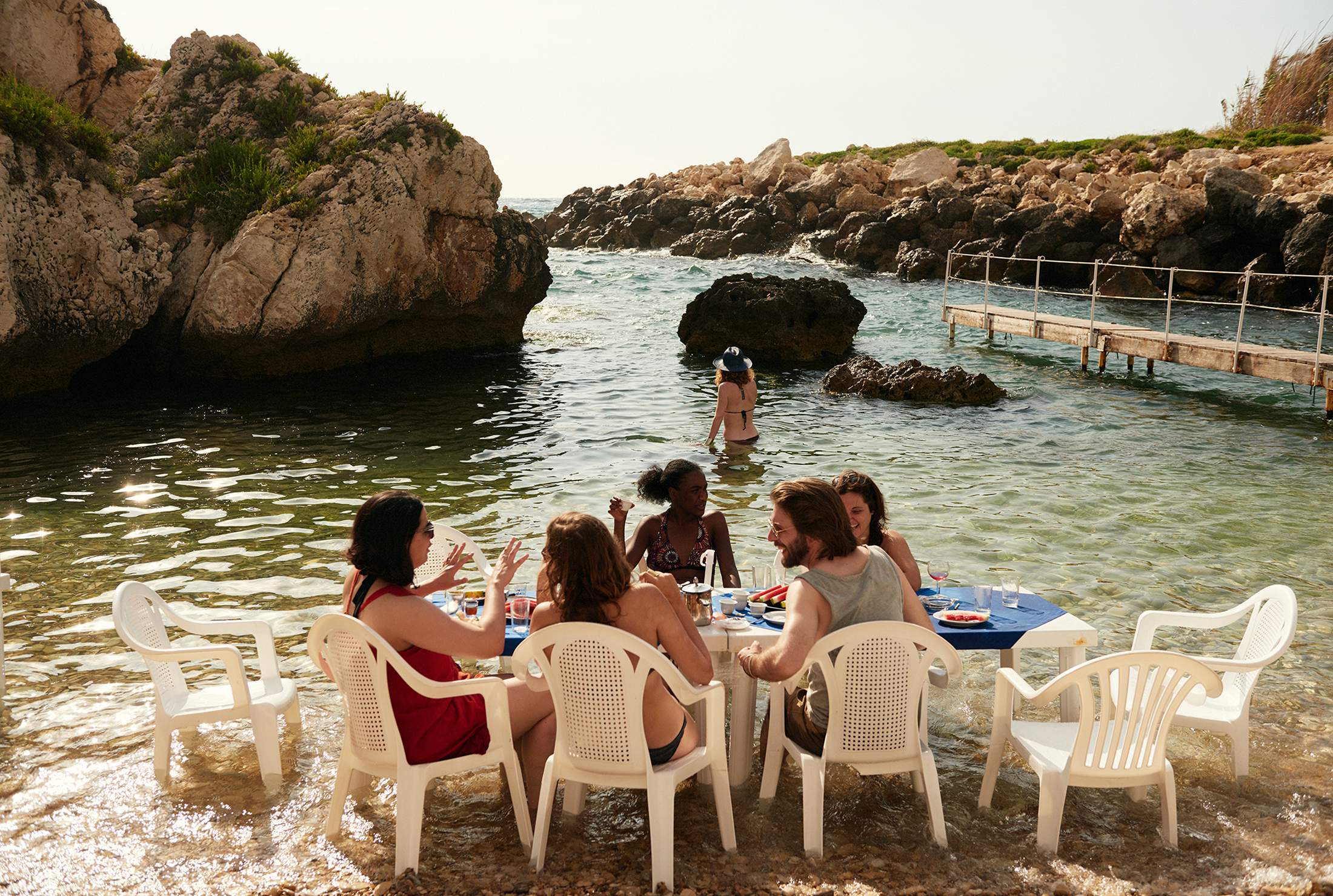 ---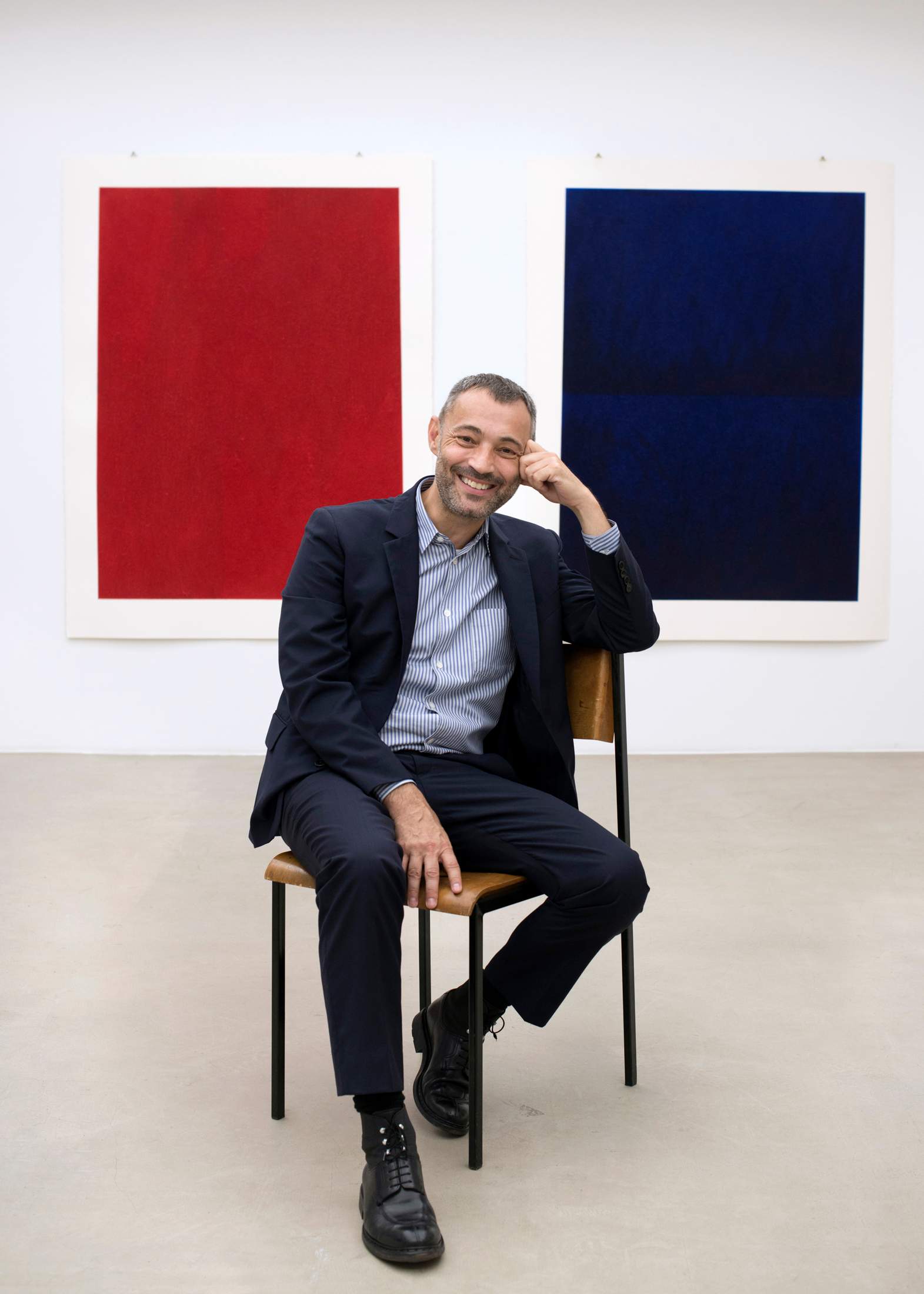 Buying a work of art to hang in your living room is a fulfilling way to make your home feel as though it really is an expression of your taste. But it can also be an intimidating prospect if you've not been hanging out at trade fairs or at vernissages for half your life. That's why having a gallerist for a friend to help you navigate the intricacies of the art world can change everything (and dispel a few myths about what everything "means" with down-to-earth conversations too). At his gallery in Paris's Le Marais, Jérôme Poggi (pictured) takes his time to talk and patiently explain his artists' work to whoever comes in – and he might stick around for a post-meeting glass of wine. "Friendship is at the core of art," he says. "I can say that the most engaged collectors in the galleries are real friends, in the most noble meaning of the word: we are sincere, faithful, intimate in our relationship to art. We are sharing something very personal."
galeriepoggi.com
---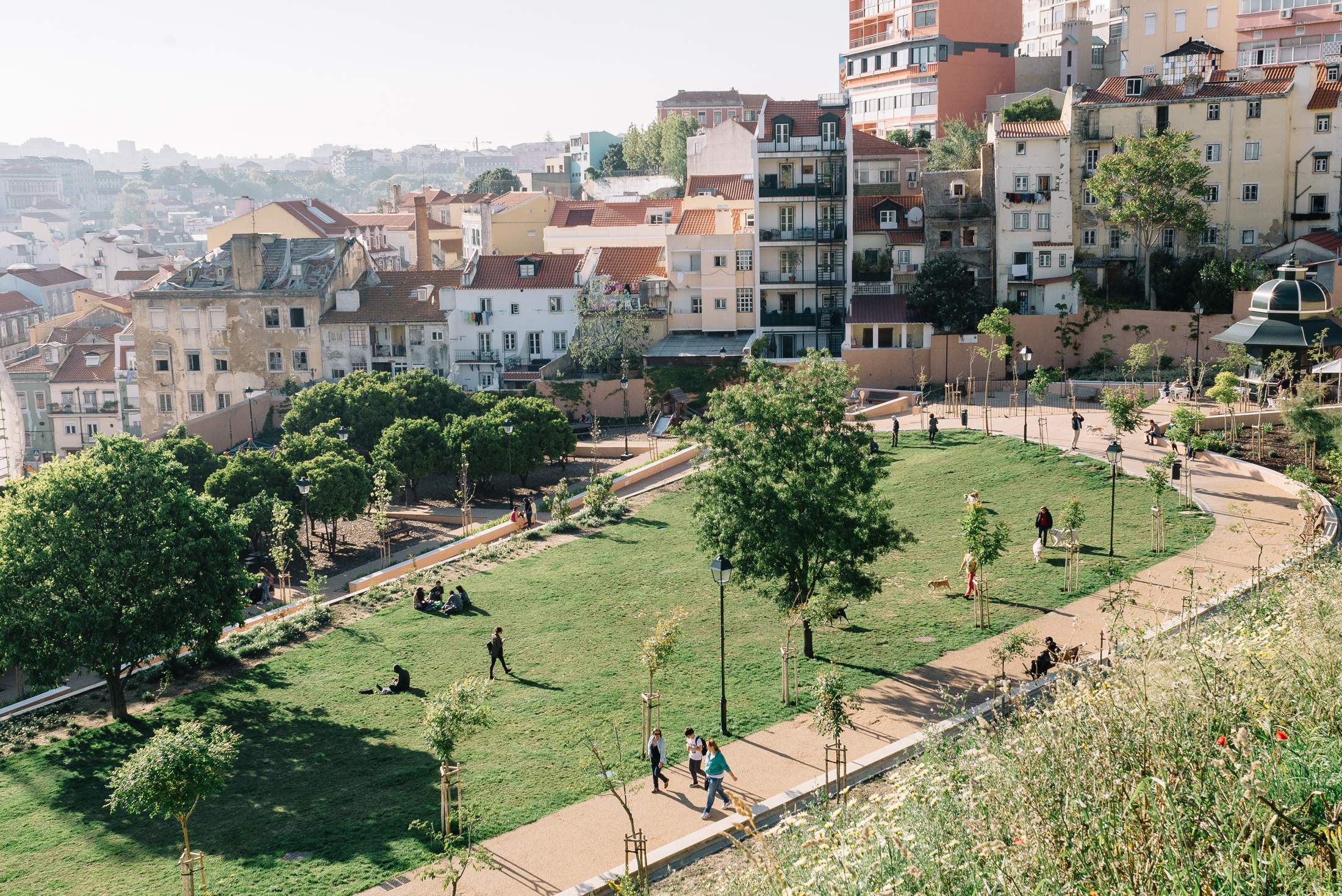 Anyone can benefit from spending a little time in the shade. In need of a good spot? Try Lisbon. The Portuguese capital is known for its sunny disposition and it also has a healthy tree canopy providing much-needed cover. The urban heat island effect is rare in Lisbon as it boasts more than 90 parks and gardens, community tree-planting programmes and a new project called Life Lungs that is reseeding some of its wilder spots. Ensuring that neighbourhoods have shade and greenery is crucial to making resilient cities. Plus, it makes for a pretty view – just stroll down Avenida da Liberdade when the jacaranda trees are in full bloom to see it for yourself.
---
As cool shops come and go, it's the people who know how to create things last that make the difference. In Berlin, Mitte's savvy residents have long understood that every neighbourhood needs a good repairman (or woman). From clarinet technician Boris Schoenherr (pictured, right) to furniture fixer Artur Drozd (pictured, below), the district is teeming with shopkeepers who specialise in making old objects new again. In his workshop, trainer repairman Hagen Matuszak fixes 400 to 500 pairs of shoes every month – nearly all of them everyday footwear items. The son of a cobbler, Matuszak (pictured, below right) worked as a shoe-maker in Zürich before opening Sneaker Rescue in 2018 to focus on sustainability. "What I do isn't extraordinary but my work is meaningful," he says. "There are thousands of creative agencies in Berlin but cobblers are a dying trade."
---
Come on – by now you must have noticed that monocle is pro-hound. You'll find the handsomest mutts lingering with their owners outside our café in Zürich and curled up under editors' desks in London and Tokyo. (We are just as fond of donkeys and goats but have found that they are less office-friendly – the goat kept climbing on the desks). The reasons for owning a dog are simple: they change the mood, turn the sternest of folk into softies and offer loyalty and kindness when you need it most. Featured here are a couple of our favourite friends (with four legs), Luna and Macy.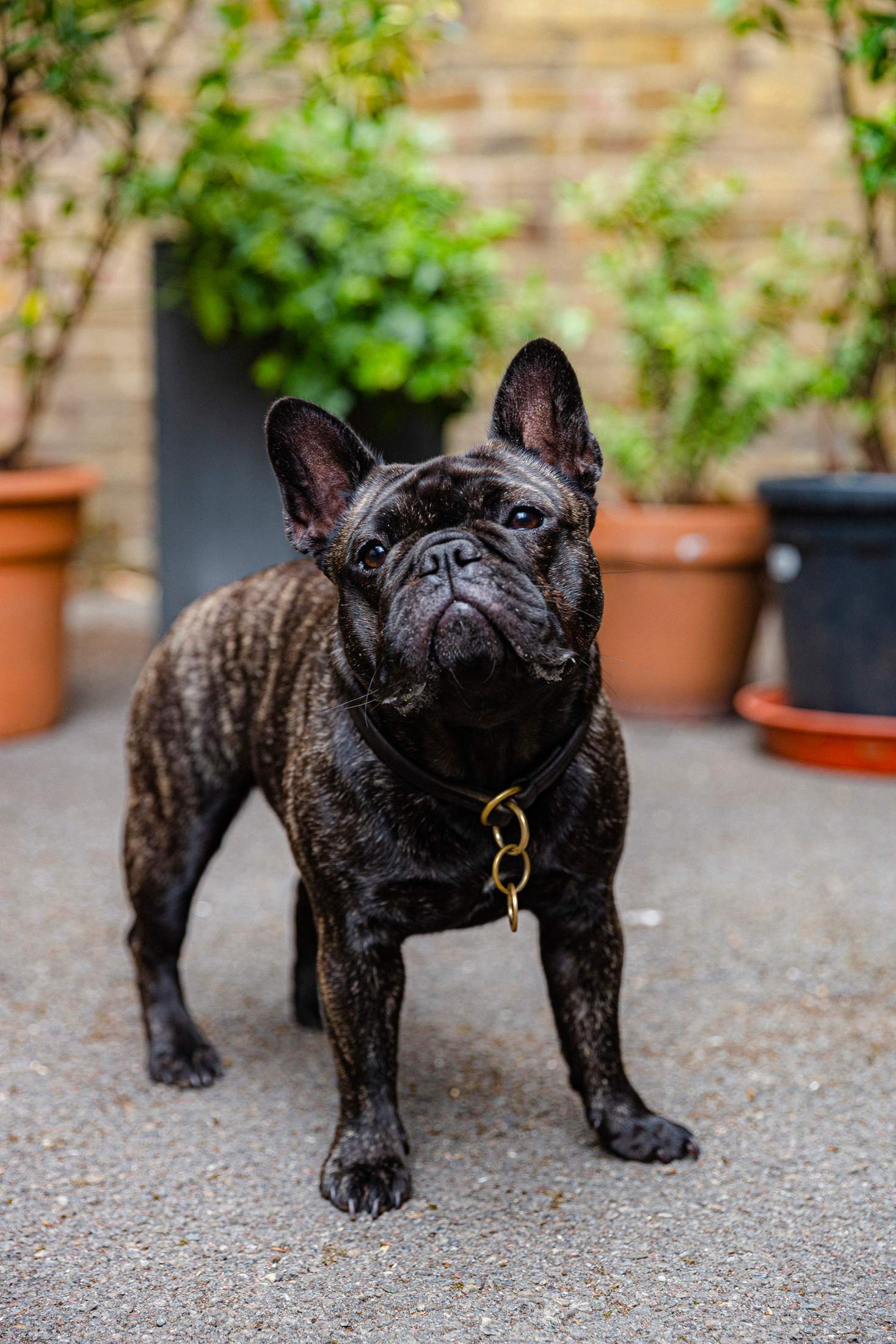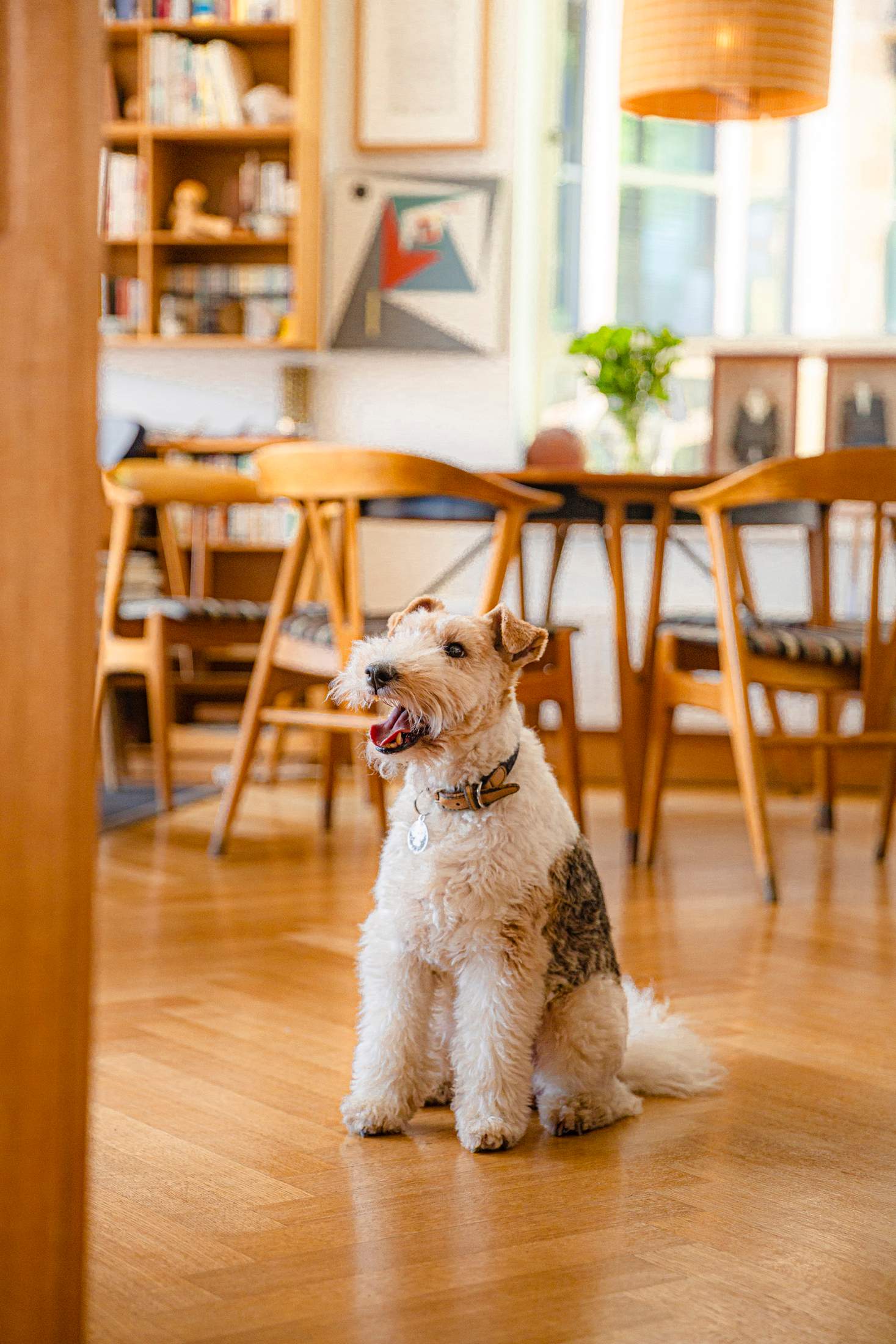 ---
No one should be afraid of change: as the seasons come and go, we all need a little room to grow (and yes, we mean that in the literal sense too). Milan-based architecture firm Piuarch, which in 2015 built a vegetable garden on the roof of its office, knows and understands this well. After all, urban agriculture has always been central to the Milanese experience. "We grew up eating the cherry tomatoes that our mothers planted on their balconies," says principal architect Francesco Fresa. "So it was nice to bring back a part of our culture that we had lost." Fresa believes that Piuarch's garden could start a broader trend in cities around the world. In 2021 he devised a scheme to help potential rooftop urban gardeners follow his firm's lead. In that spirit, we urge you to find your own patch this summer. Plant something and watch it bud. Come autumn, you might already be reaping the rewards.
---
The simple act of filling a notebook with your scrawl makes the day clearer and resets priorities. But more than that, it's there when you need to remember the name of that place by the lake where you met, the thrill you felt when you opened the door for the first time, what it was like when they were no longer here. A diary is not about dates and events, it's about catching a snapshot of who you are every day, committing it to ink and paper. Making the fleeting, well, less fleeting. So start today; soon the task will become a habit – and then a pleasure.
---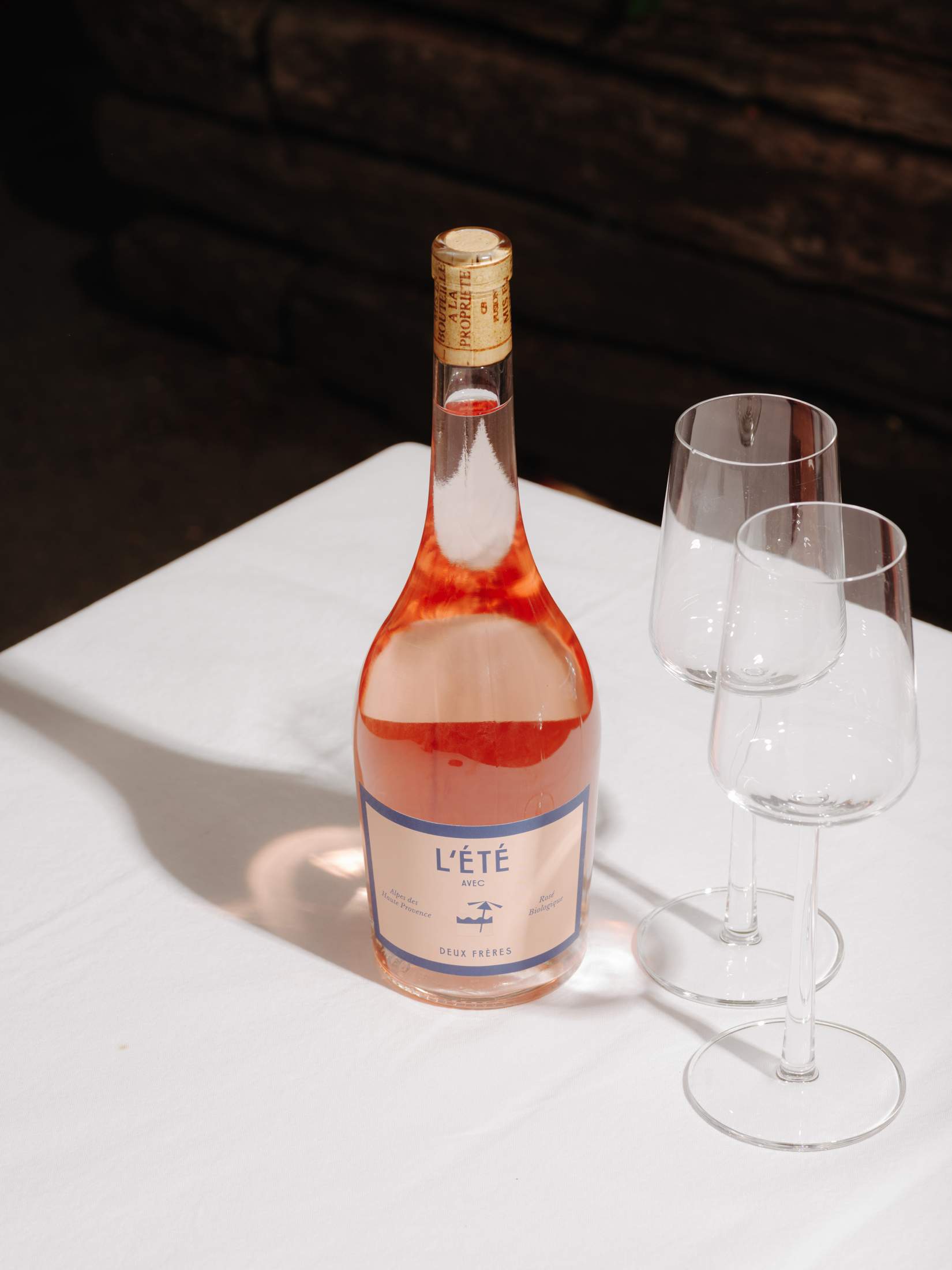 Whether on a sun-soaked patio or a terrace, a glass of rosé tends to hit the spot. The ideal blend should be crisp and snappy; something that lasts on your palate. According to our resident wine expert, Chandra Kurt, L'été avec Deux Frères, the latest release from Swiss wine-makers Florian and Gian Grundböck, ticks all the boxes. A blend of grenache, syrah and other white-grape varieties, the wine conjures up the feeling of an afternoon spent in the sun. That's because crafting that mood was essential to the brothers' creative process. "For me, a good rosé should taste like summer," says Gian Grundböck.
---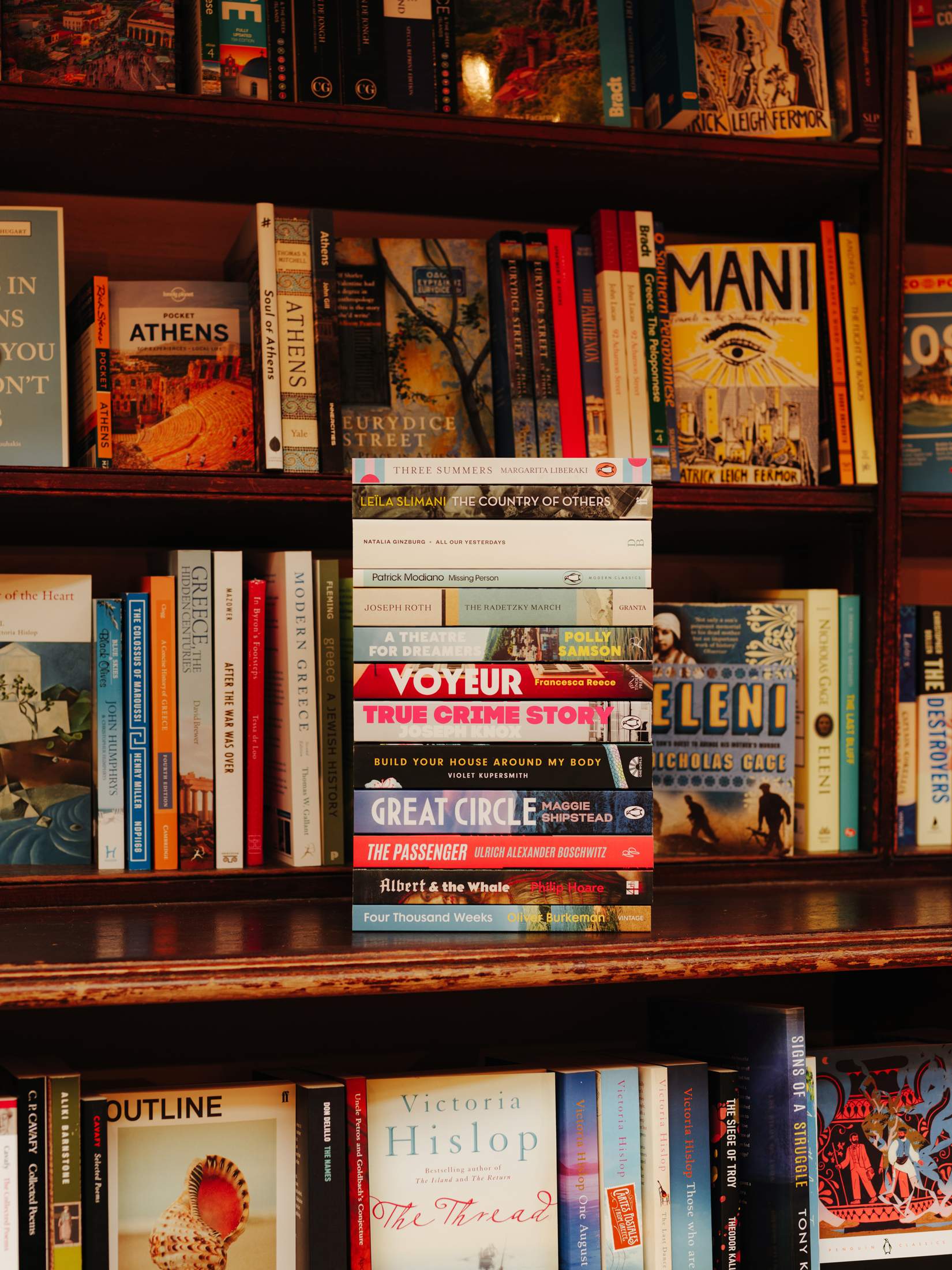 Having a bookseller like Jack Rollo to hand can transform your approach to beach reading. He navigates the shelves at our London neighbour Daunt Books and when he dispenses advice, it quickly becomes clear that he has an astonishing ability to find you the perfect read. We tasked him with picking a haul of books for summer, when you need chilling poolside thrillers, sunny short stories and smart non-fiction. Long afternoons on the lounger are also when you finally have time to tackle hefty classics. Here's what he's come up with to respond to our demands: something tropical, a bit magical realist? That'll be Violet Kupersmith's Build Your House Around My Body. A forgotten 1940s European noir? Take your pick between Patrick Modiano's Missing Person and Ulrich Alexander Boschwitz's The Passenger. There's an aquatic-themed look at art history, the tale of a fearless aviator and scorching Mediterranean coming-of-age stories in our stack (pictured). Take your pick – or pack them all.
---
Before bullet trains and domestic air travel became commonplace, Japanese travellers used to cross the country by sleeper train. These days, sleepers have all but disappeared but for a more stately view of Japan, we recommend an overnight trip on the Sunrise Express. It leaves Tokyo Station daily at 22.00 and heads west to Okayama, which is more than 500km away, pulling in at 06.27. There are a variety of sleeping arrangements, from the open-plan nobinobi compartment (good for heavy sleepers) to a single deluxe cabin. The Sunrise is no Orient Express – expect a shower cubicle and vending machines – but clean functionalism is something that Japan does well and travellers load up with snacks and bento boxes before they board. Once in your private cabin, you can slip into the yukata cotton robe and slippers, switch off the light and enjoy the nightscape unfolding before your eyes. One piece of advice: travel light because there isn't room in the cabin for a chunky suitcase. Oh, and enjoy the journey.