The Agenda / Global
Affairs
A radical Lebanese MP, and Andrew Mueller on the Australian election.
urbanism ––– france
Off the road
Hugging the Mediterranean for 5km, Marseille's famous corniche is a crucial part of the city's life. No surprise then that a decision in 2021 to shut the road to motor traffic on at least one Sunday a month has proved hugely popular.
On designated La voie est libre ("The way is free") days, the road is filled with locals and tourists walking, running, biking and rollerblading. Food trucks – many of them selling panisses (chickpea fritters), a local speciality – punctuate the route. Cafés, bars and gelato stands do a roaring trade. Usually the corniche would be choked with traffic on a Sunday. "It feels like we can finally breathe," one resident tells monocle. "It's about reclaiming the most beautiful part of our city, even if it's just for a day."
This inspired initiative is one of several efforts to transform the city by the Green-Left coalition – known as Printemps Marseille (Marseille Spring) – that swept the municipal elections in 2020. Before that, France's second city had a rather ignominious environmental record. According to rankings collated by the Clean Cities Campaign, it is the most polluted city in France; the new administration is determined to change that. Parts of downtown have been fully pedestrianised. There are long overdue plans to expand and improve the city's creaking public transport system. More cycle paths are also in the pipeline.
This year Marseille was chosen to participate in an EU project gathering 100 cities aiming to be carbon neutral by 2030. Local officials note that nearly half the city's emissions are caused by motor vehicle use. Getting more of Les Marseillais out of their cars, even if it's just on a Sunday, can only be a good thing. 
---
politics ––– lebanon
Independents day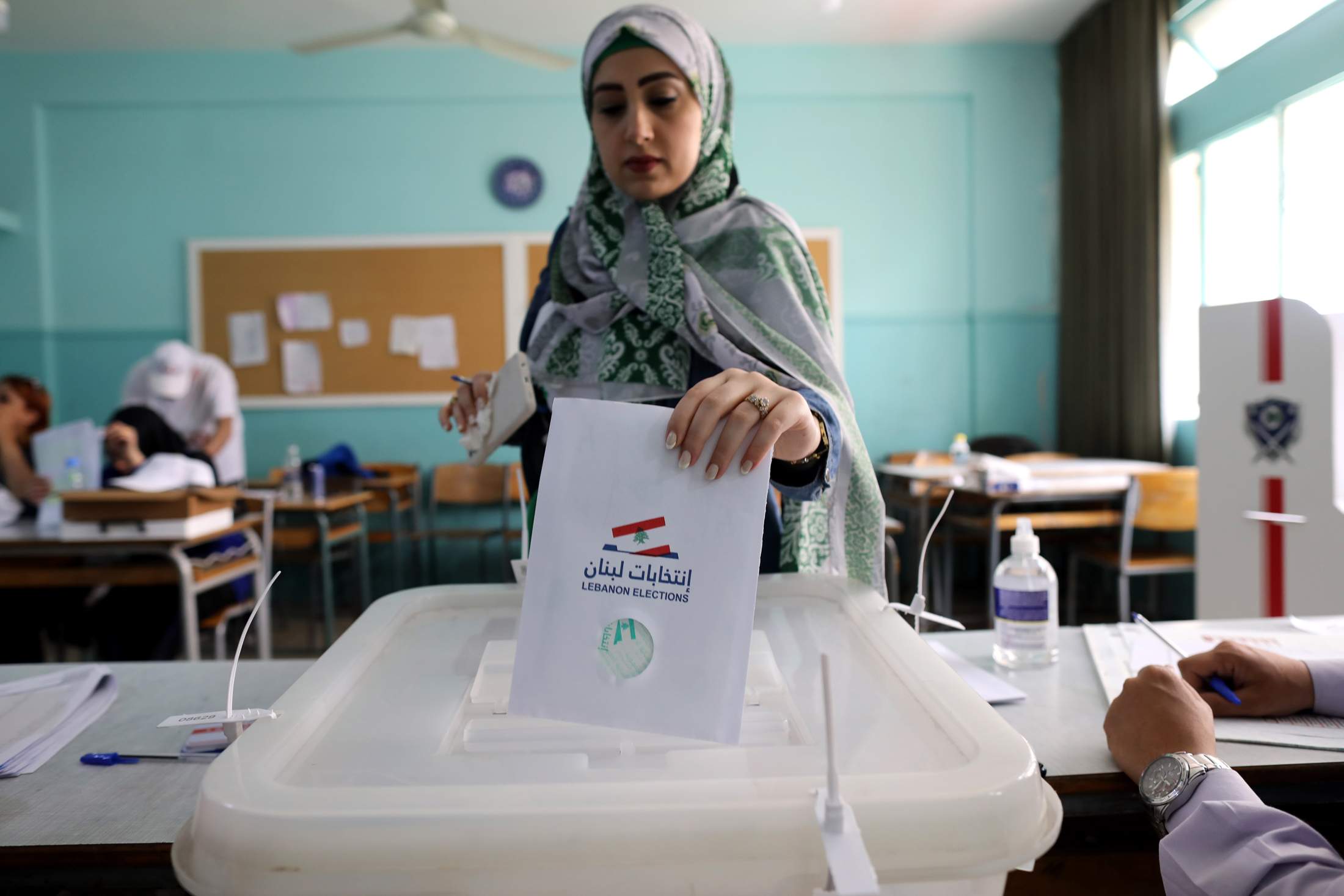 Najat Aoun Saliba is the kind of politician that Lebanon has not seen in living memory. She trained in analytical chemistry in the US before returning to her homeland to take up a professorship at the American University of Beirut. Air pollution became her chief concern. For Saliba, Lebanon's environmental woes are symbolic of its government's criminality. She didn't get involved in politics until circumstances compelled her. During the garbage crisis of 2015, when government incompetence led to tonnes of rubbish piling up in Beirut, she took to the stinking streets. 
"After seeing the situation deteriorating I started feeling that scientific publications alone aren't going to make a difference," says Saliba. By the time the 2019 mass movement – "the thawra" – came about she was part of a network of activists. It was the 2020 Beirut port explosion that propelled her into politics. "Waking up the day after the explosion and feeling the city devastated, the smell of death everywhere, the ground shaking under our feet, we really felt that the government had abandoned us," she says.
Saliba and a group of like-minded reformists launched Taqaddom, a radical party that ran two independent candidates in this May's parliamentary elections. Both won, unseating long-serving MPs who had dominated the Chouf-Aley region. Saliba is one of only eight women in the new crop of MPs – the highest number a Lebanese parliament has had. More than a dozen other independent candidates won.
While they are only a small group within the 128-person parliament, Saliba believes that they can make a big difference in changing the culture of a government that has ignored its people for decades. "Other politicians here come for power or money but we are coming as servants of the people," she says. "We are presenting ourselves as honest, transparent and inclusive. And I want the people to watch what we do and hold us to account."
Three essentials in new Lebanese MPs' in-trays
Justice for the victims of the Beirut blast
Establishing an independent judiciary that's able to hold corrupt officials to account is a vital first step.
The healthcare system
Lebanon once had the region's best hospitals but in the past two years the healthcare system has collapsed.  
Restoring depositors' rights
When Lebanon's financial system crashed, the biggest losers were small depositors, many of whom lost their life savings and pensions.
---
The FOREIGN DESK
andrew mueller on...
The Australian election
In Australian politics, a theme recurs of charismatic Labor leaders returning their party to power after long periods of governance by conservative Liberal-National coalitions: Gough Whitlam in 1972, Bob Hawke in 1983, Kevin Rudd in 2007. Anthony Albanese, Australia's new Labor prime minister, is not of this ilk – although he has never claimed to be. 
It is plausible to think of Albanese as Australia's Joe Biden – a timeserver whose party agreed on him because they couldn't agree on anybody else; whose election victory owed more to weariness with a divisive and shambolic incumbent government than to enthusiasm for the alternative. But a win is a win – and this win could prove important.
The end of Scott Morrison's premiership is – or so it must be hoped – the end of equivocation about climate in Australian politics. Morrison and similar fatalists insisted that Australia could not fix a global problem alone, which is true enough. But though Australia is a smallish country by population, it commands disproportionate space on the world stage. Therefore, it could, and should, take a lead. 
Albanese arrived in office pledging an emissions reduction target of 43 per cent by 2030. His victory also adds to worldwide hopefulness for those who prefer government by unfussy centre-left types who'd rather improve the lives of their fellow citizens than conduct inane culture-war bun-throwing. Australia suddenly seems less a natural ally of Boris Johnson's UK than it does of Biden's US, along with Canada, Spain, Germany, Portugal, Slovenia, New Zealand and all five Nordic countries.
Another former Labor prime minister, Paul Keating, cited historian Manning Clark's theory of the country's history as a contest between "enlargers" – those with an upbeat vision of what Australia might be – and "straiteners and punishers" who are the spiritual heirs of the cops who arrived with the convicts in the 19th century. In Australia, Labor has traditionally enjoyed depicting itself as the party of the enlargers. Though it might run counter to his cautious instincts, Albanese should think big.
---
society ––– usa
Clean streets
Bruce Harrell campaigned to be Seattle's mayor on a platform to clean up the streets of a city that, until recently, scored high in liveability rankings (since the pandemic and 2020's protests, graffiti and illegal refuse dumping have proliferated). This resonated with voters, who elected him last November with 62 per cent of the vote.
Six months into the job, Harrell and his administration have cleared homeless encampments that had become frequently unsafe magnets for drug trafficking and crime, referring those in need to shelters and housing. 
Abandoned vehicles are getting the boot. And the mayor has committed to hiring 125 extra police after the force, demoralised by "defund" rhetoric, lost officers in droves amid a spike in gun violence.
In May he asked Seattleites to return the favour. On a Saturday in that month, several thousand turned out for the first One Seattle Day of Service, which Harrell's team organised as a collective effort to roll up sleeves citywide. Civic associations, charities, garden clubs and community groups welcomed their neighbours to pitch in on everything from painting over graffiti and picking up litter to ripping up weeds and planting flowers.
While Harrell appealed to the public's sense of civic pride, he also added a carrot: volunteer hours could be used to pay off $50 (€47) worth of parking fines, traffic camera violations and other minor municipal infractions. When helping a city get back on its feet, the ends justify the means. 
---
diplomatic spat
Port in a storm
Who vs who: Hungary vs Croatia
---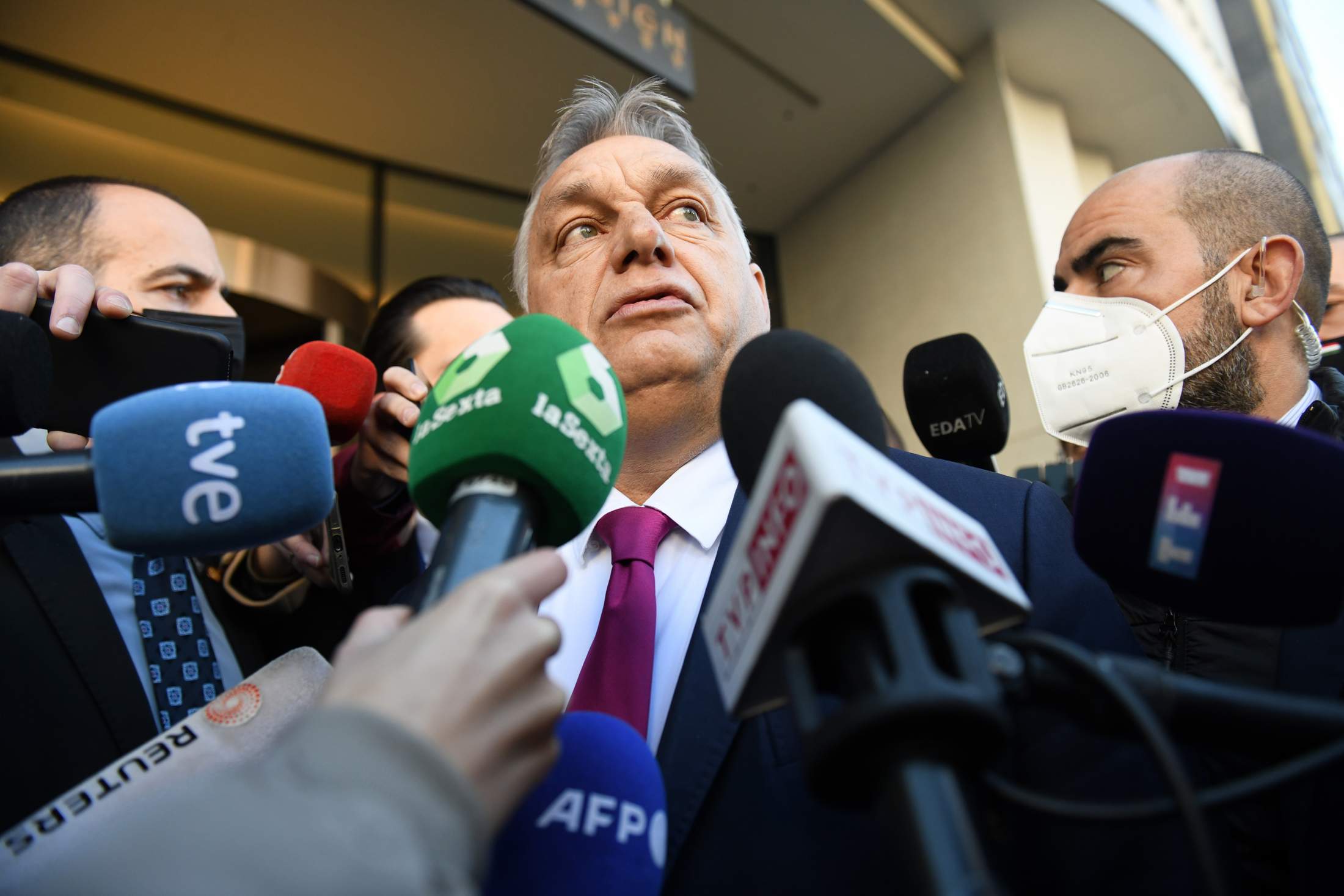 What it's about: The landlocked nature of Hungary and tactless related remarks by the country's combustible prime minister Viktor Orbán (pictured). Asked why Hungary was opposed to a complete ban on Russian oil imports, Orbán explained that such an embargo was an easier threat to make for EU countries with sea access. Not an unreasonable point but Orbán followed it wistfully with, "We would have had ports too, if they hadn't taken them away from us." Croatia heard this as provocative nostalgia for the days when it and its Adriatic coast were part of the Austro-Hungarian empire and accordingly summoned Hungary's ambassador for one of those meetings at which biscuits are not proffered.
What it's really about: Borders in the Balkans have been historically prone to violent alteration and therefore remain a touchy subject. Though Croatia's foreign ministry issued a thunderous denunciation of "territorial claims against foreign states", an attempt by Hungary to recapture lost Habsburg realms can be safely assessed as unlikely. It is hard to know whether this specific indiscretion was deliberate, instinctive or a slip of the tongue but it is pretty much standard Orbán. 
Likely resolution: Relations to be restored to a low simmer until the next time Orbán says something belligerent and/or obnoxious. On form, it shouldn't be a long wait.
---
Images: Getty Images, Reuters