Culture: Your summer / Global
Artistic intake
From a sculpture park to record shops, these are the cultural hotspots to hit this summer.
Arik Levy Sculpture Park
St-Paul de Vence, France
Nestled between the French riviera and the Préalpes d'Azur mountain range, Saint-Paul de Vence is a small village that has been on the map for art lovers since Calder, Chagall and Miró first flocked to La Colombe d'Or hotel. Artists Arik Levy and Zoé Ouvrier are taking appointments for visitors and collectors to tour their bright studio and expansive, verdant garden. "They come to see the dialogue between sculpture and nature," says Levy. "Collectors imagine how a piece would look in their own garden. In the white space of a gallery it takes a lot more convincing that it could work." Levy leads the tours himself.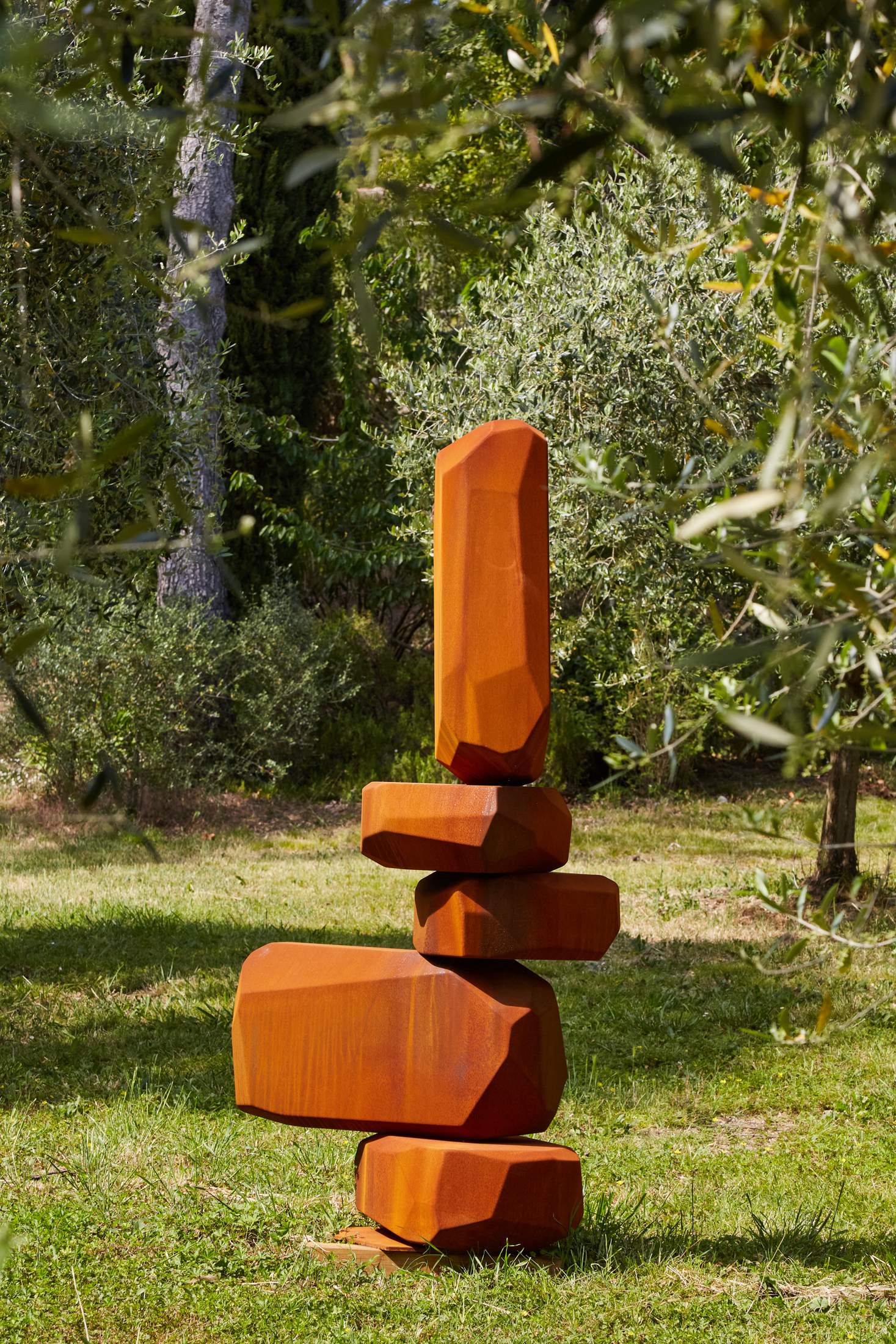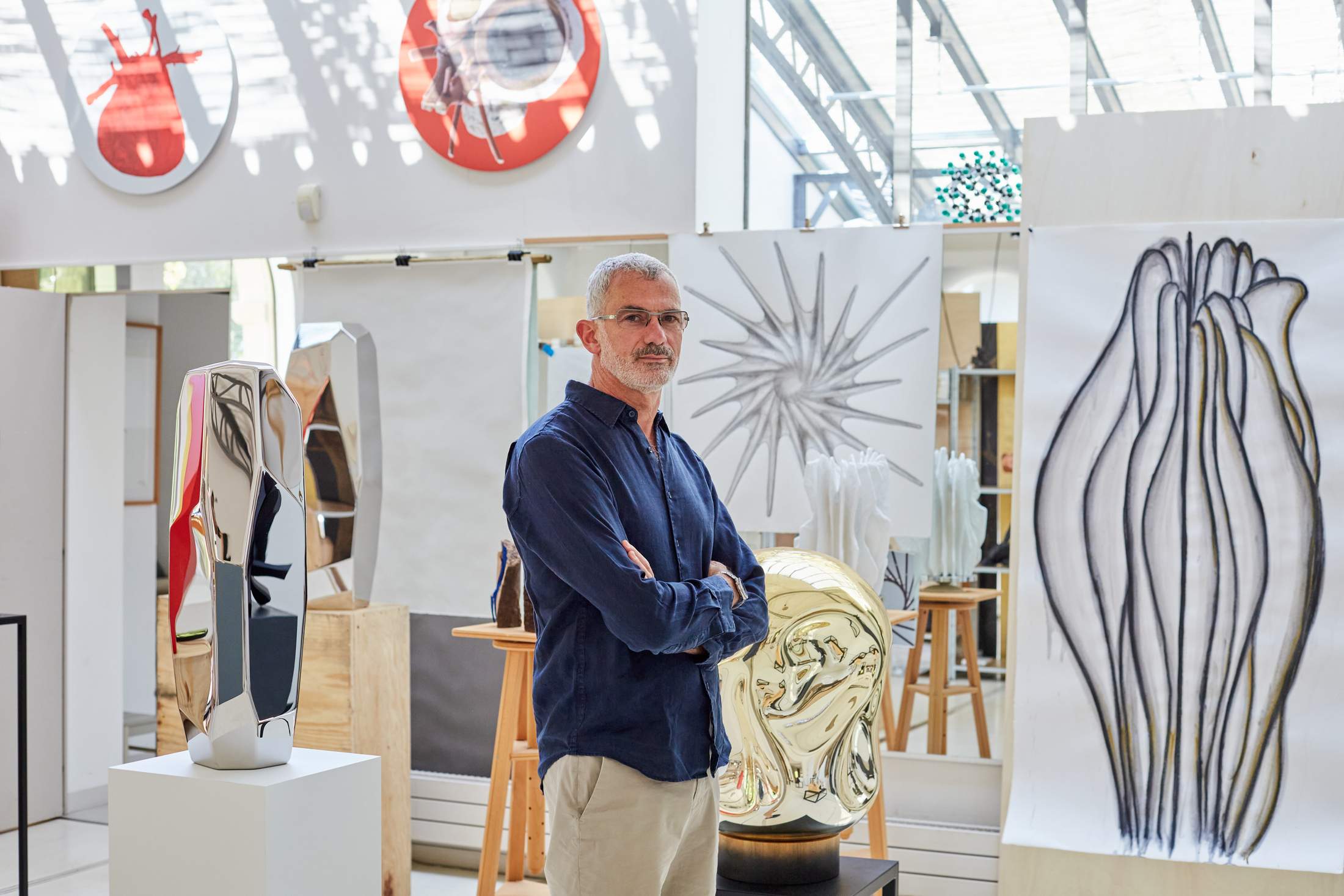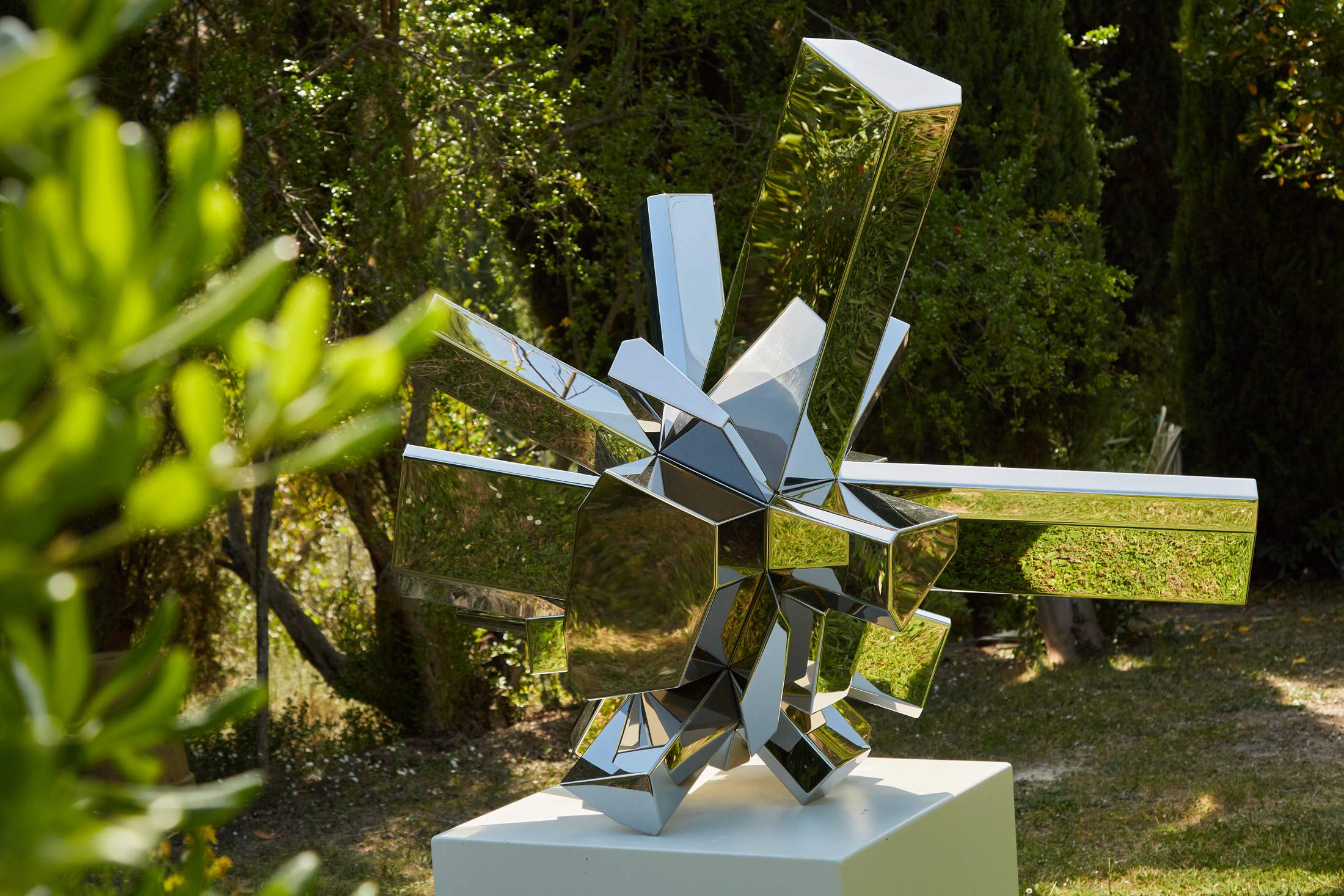 The house previously belonged to French ballerina Sylvie Guillem and her photographer husband Gilles Tapie. Her dance studio has now been repurposed as a space where Ouvrier can focus on her wood-based paintings and engravings and Levy on his geometric metallic sculptures. "It's a dream for any artist to have this space, with 7 metre-high ceilings and windows that never end. It's practical and inspiring," says Levy. The house sits on a huge expanse of land, where Levy's pieces, such as the towering "Micro Rocks Copper" and star-shaped "Rock Growth", pop up between cypress, lemon and olive trees.
Levy and Ouvrier moved here two years ago, leaving Paris in search of a warmer climate and proximity to the sea. A self-professed beach bum from Tel-Aviv, Levy started his career painting and sculpting, then started using surfboards as his canvas and designing wetsuits. Today, other than working on his art pieces, he carries out design commissions for the likes of Swiss company Vitra, US office-furniture firm Coalesse and Spanish lighting brand Vibia. "I learned a lot from design," he says. "Structural materials, physics, technology – I implement it into my art because it's a tool. And vice versa, I enrich design with art." 
ariklevysculpturepark.com
---
Artipelag
Värmdö island, Sweden
Just as its name suggests, Artipelag is an art institution set in the middle of an archipelago; its main venue sits on the island of Värmdö, in Baggen's bay, a 90-minute boat ride from the centre of Stockholm. The building is embedded in a landscape of pine trees, granite rocks and rugged coastlines.
The works displayed inside are chosen because of how they explore people's relationships with their natural surroundings. "We prefer to showcase art that has a connection to nature in one way or another," says director Bo Nilsson. "Normally you refer to a gallery as a white cube but we call Artipelag the 'green room'; nature tends to ease up the art experience for visitors."
This summer, Artipelag is opening its largest exhibition so far. Essence-Eksistence, a solo show by German artist Anselm Kiefer, will coincide with the museum's 10-year anniversary and will present paintings, sculptures and an installation that all reflect on German history and its effect on the environment. "Kiefer is obsessed with the destruction of the landscape. As he was born in 1945, he never experienced the war but as a child he experienced a ruinous landscape in Germany that was slowly turned into a new industrial society," says Nilsson.
Besides an exhibition and event space with stunning views to the sea outside, there is an outdoor sculpture park which includes the recently added "Solar Egg" by Stockholm-based artist duo Bigert & Bergström: a huge, multi-faceted golden egg-shaped sculpture right by the waves. "It guides visitors to the museum like a lantern," says Nilsson. 
artipelag.se
---
DJ Dean Chew and fellow audiophile Daniel O'Connor opened their listening bar-cum-restaurant Offtrack this year inside a shophouse that used to house a karaoke lounge. On this Friday evening, the free jazz of Alice Coltrane is drifting out of a restored set of hulking La Scala speakers made by US sound specialists Klipsch.
At the heart of this 40-seater venue is a DJ booth, backdropped by an eclectic, genre-bending collection of records; it reflects the wide range of music played by guest DJs and vinyl collectors who come and perform from all around the region. "We are community-centric," says Chew. "This is our version of a social club without being members-only. It's a space for people to meet and get inspired."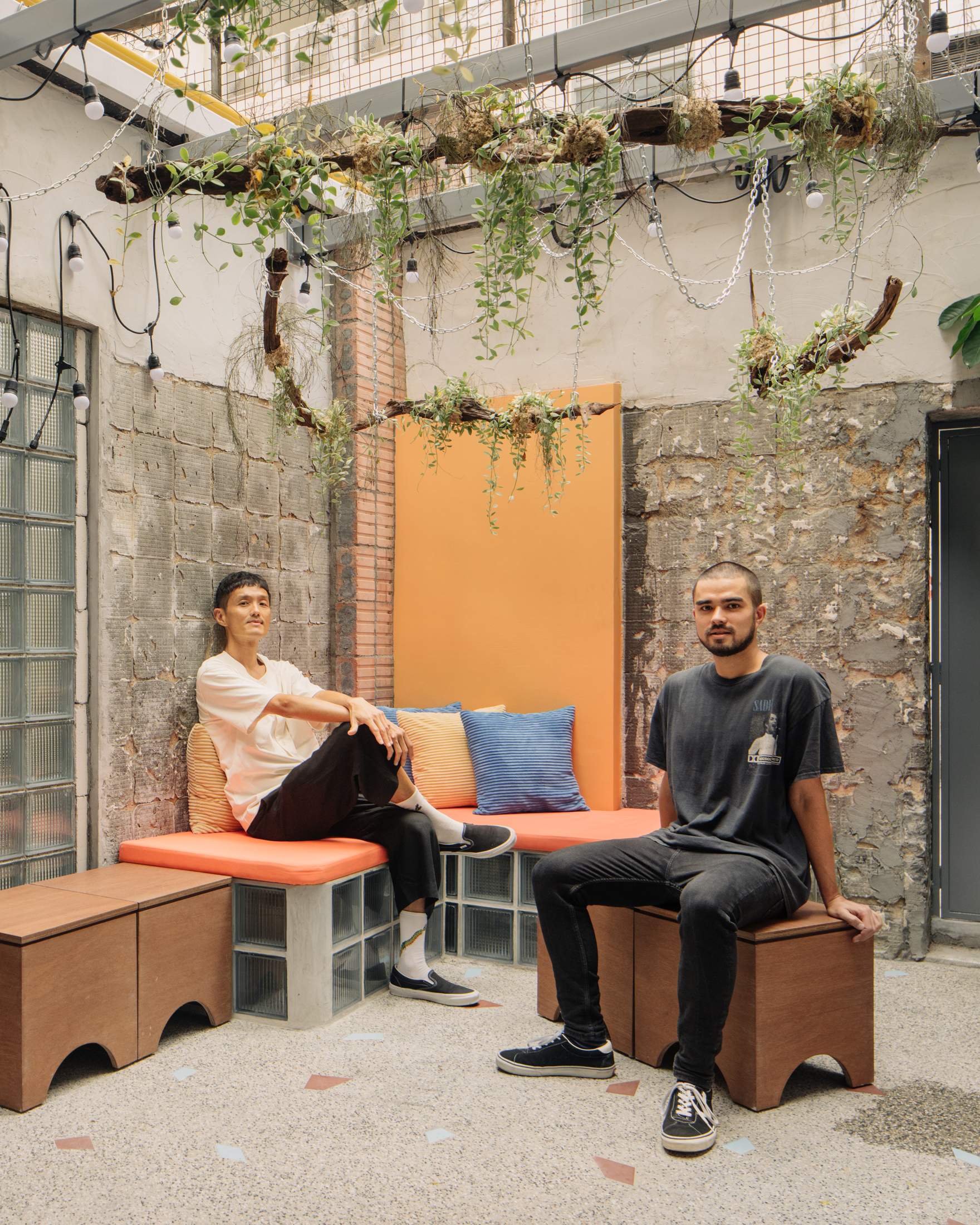 It's a full house tonight. Many of the customers are friends: Chew and O'Connor have built a dedicated following over the years through their own independent ventures. While Chew is co-founder of electronic music label Darker Than Wax, O'Connor is behind Ice Cream Sundays, a music collective known for organising crowd-pleasing daytime jamborees. The pair have previously collaborated on gigs and parties, many of which were pop-ups. Having their own venue now feels like a dream come true.
"We want to use this space as an incubator," says Chew. The plan is to bring together people who work across different disciplines and give them room to experiment and share their expertise; bartending and creative workshops are in the pipeline. The team is also working with curator Tulika Ahuja of Singaporean art consultancy Mama Magnet. "It is about expanding the community so we engage people beyond our own circles," says Chew.
The kitchen at Offtrack whips up pan-Asian dishes such as charred aubergine with red-pepper sambal. Chew has designed the interiors so that the restaurant side of the venue doesn't overshadow its artsy credentials. Japanese screens and custom furniture create an intimate space that encourages people to hang out. "We don't want to become another typical f&b outlet," he says.
offtrack.sg
---
Lusophonica
Cascais, Portugal
When Pedro Avillez Costa returned to his native Portugal in 2016 following a six-year stint in New York's music industry, he had an idea: to launch a radio station that promoted the music of the Lusophone communities (something the acts in our report on Lisbon's multicultural music scene on page 144 will be pleased to hear). "We wanted to connect Portuguese-speaking countries – compare musical tastes, discover new genres and create a platform for people to interact with," says Costa, who co-founded Lusophonica Web Radio in 2020 with his long-time friend and DJ Nuno Rodrigues. The pair set up base beside the striking Santa Marta Lighthouse by the sea in Cascais. "It's the perfect location – very close to Lisbon but not as urban – and the artistic community here is always developing," says Costa.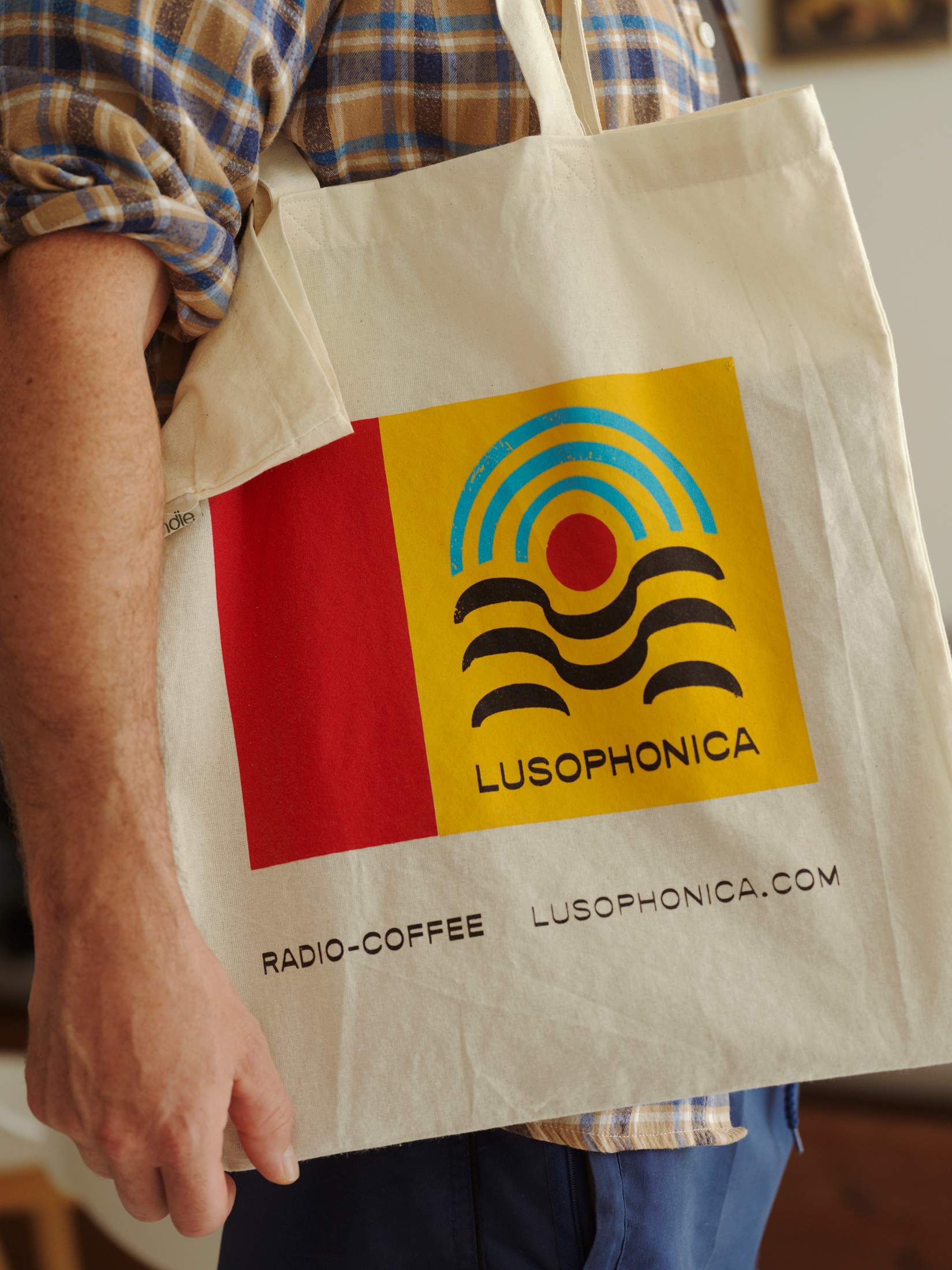 The small radio studio is also home to an airy café and, on sunny days, the Lusophonica beats can be heard across the forecourt, where visitors enjoy views of the Atlantic ocean while they sip coffee. "The main idea was always the radio but we had to figure out a way to pay for it," says Costa. "We wanted to learn from each of the countries directly and give them a voice. I'm proud that we're helping the community thrive." 
lusophonica.com
---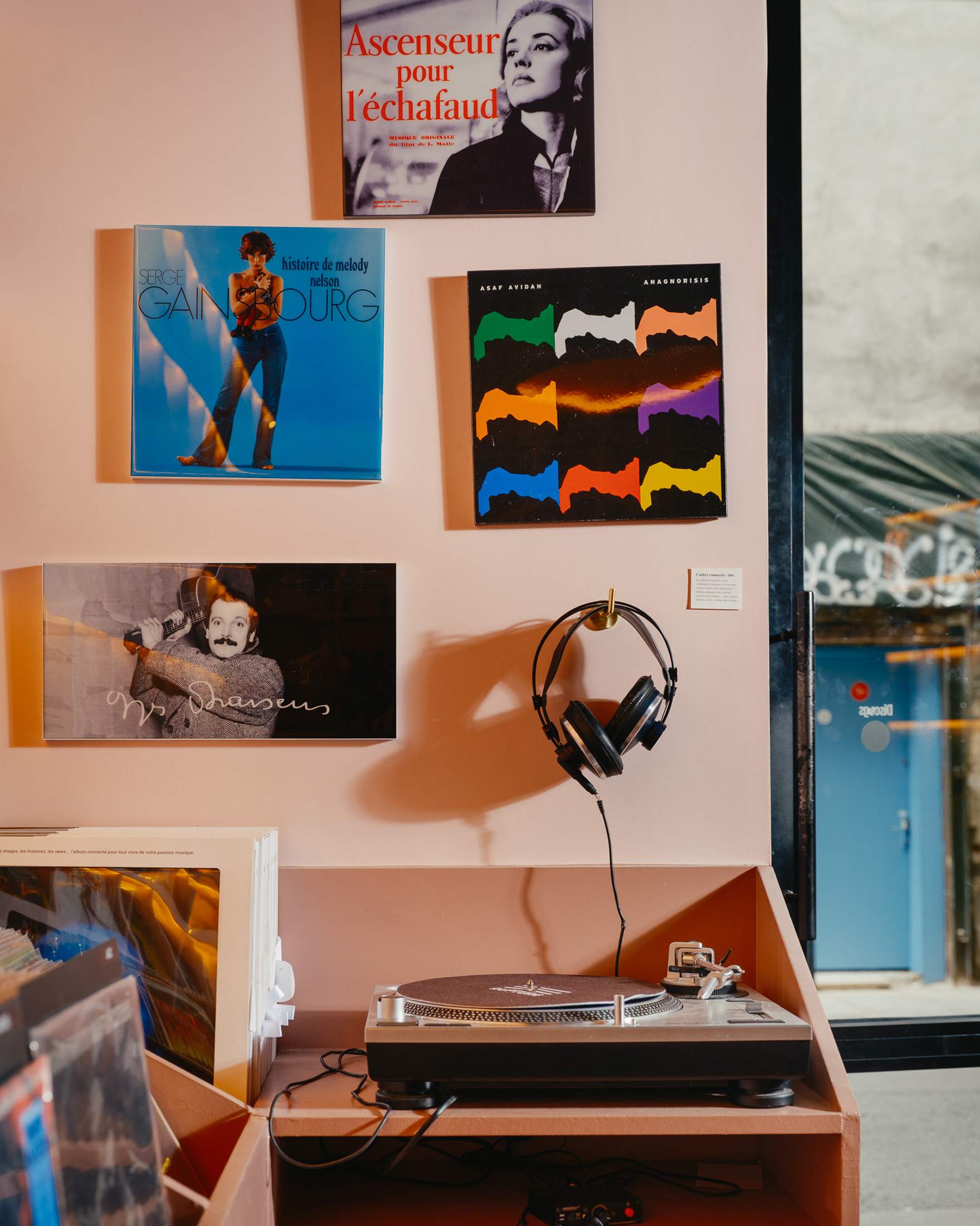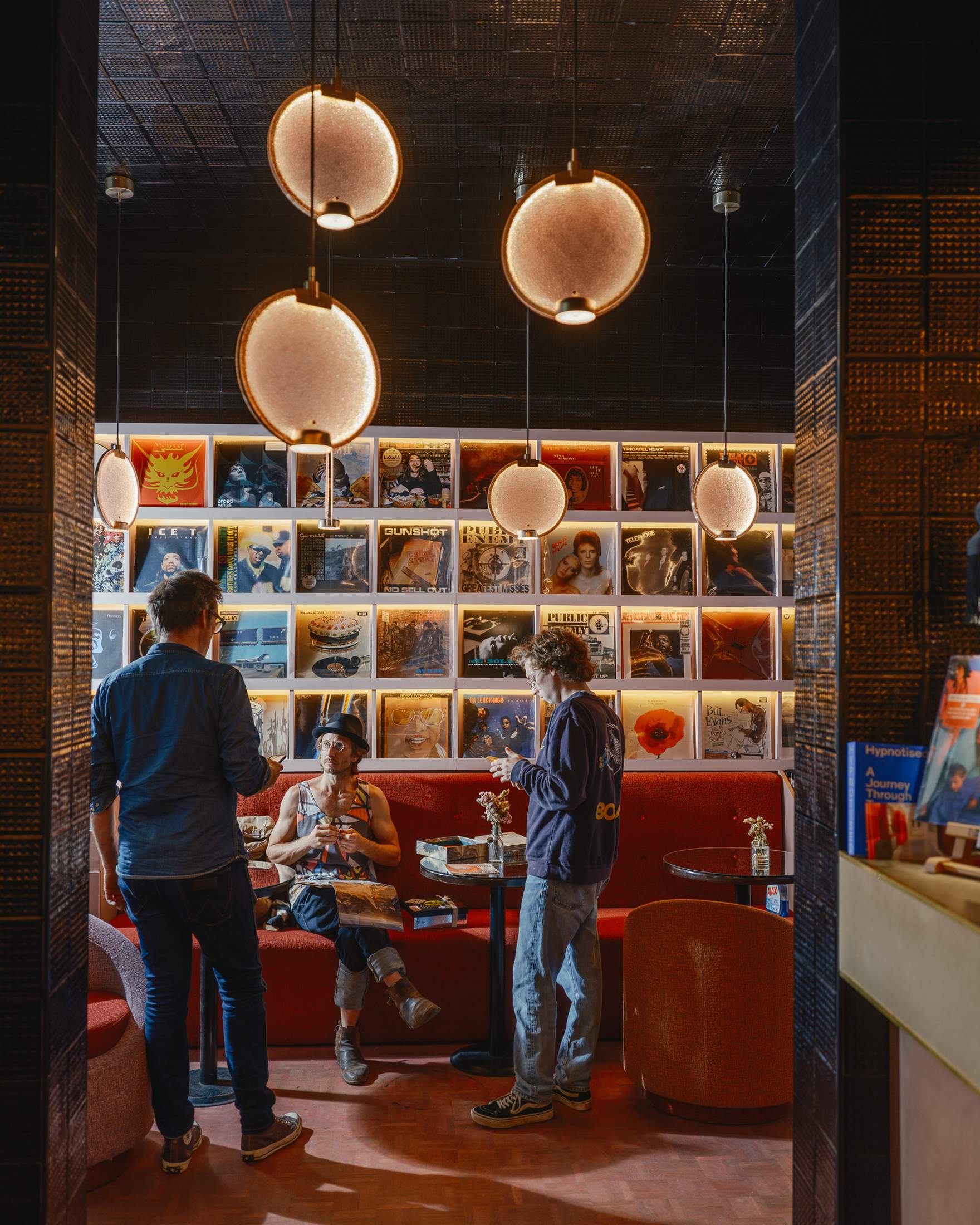 Last year, entrepreneur Alexandre Sap gave fellow Frenchman and architect Pierre Gonalons carte blanche to execute his vision for a vinyl shop in Paris's chic Haut Marais neighbourhood. The result is decor inspired by the luxurious general goods shop Drugstore Publicis in Saint-Germain-des-Prés, with pink parquet, velvet Paradisoterrestre chairs and rich textiles from Hermès's textile division Métaphores, evoking 1970s Paris. "There's a touch of Serge Gainsbourg in the black glass tiles," says Sap. "My record shop might not be the biggest one in Paris but it is the most beautiful," he adds proudly. Rupture is also a café, bar and office for Sap's communications agency and music label, where he receives clients and musicians for an apéro. "Instead of having a boring corporate office, why not create a lifestyle?" he says. Visitors can browse vintage vinyl rarities alongside the latest releases while sipping on a rosé and requesting records to be played on the speakers. Across the road a Rupture bookshop has swiftly followed and Sap has expanded to Marseille, with a location in Venice opening later this year. "I want to make people discover new things," he says. "I don't treat people like algorithms and I can't track them beforehand. I feel a social responsibility to create a link between people and culture." 
rupture.tv
---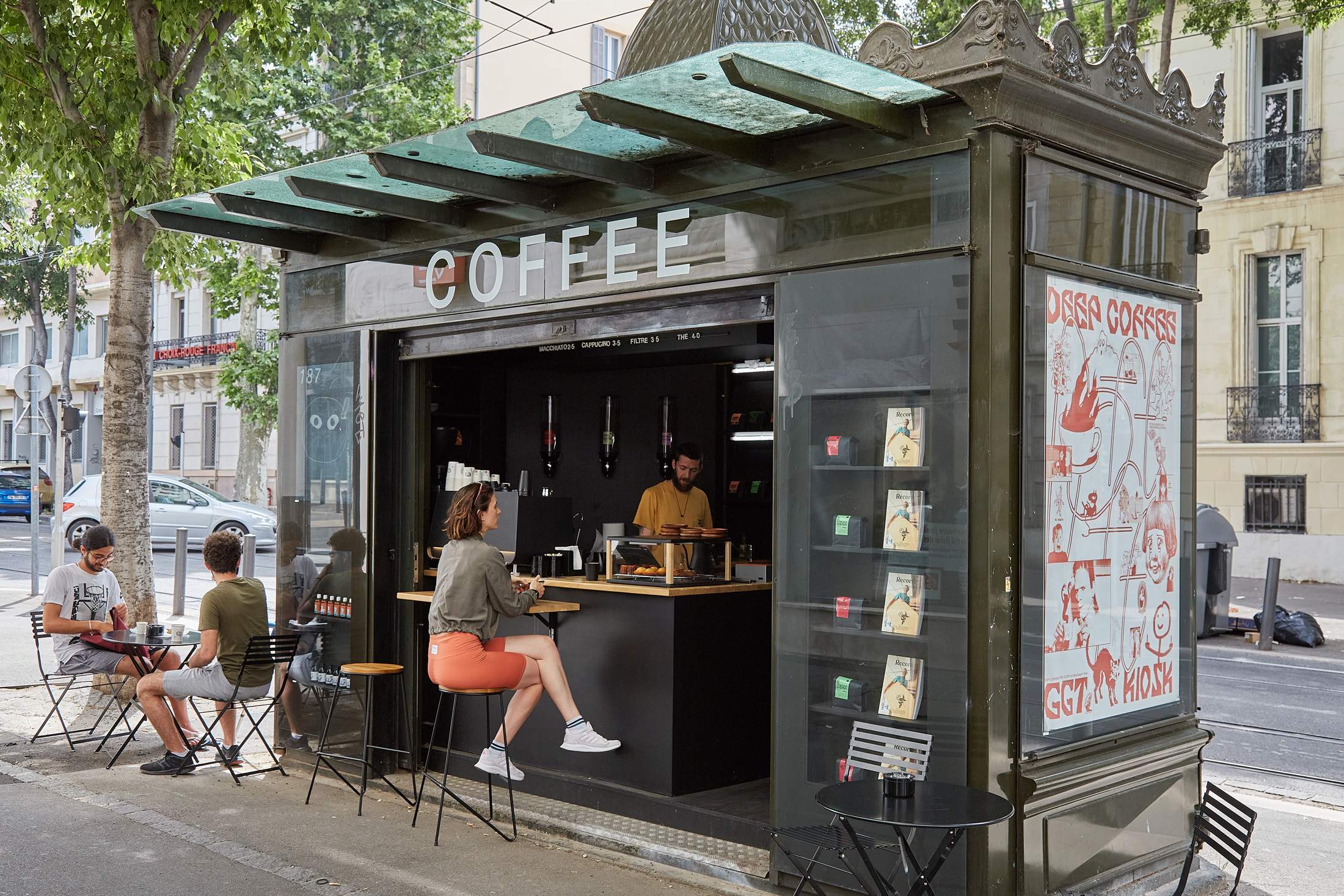 "When we had the idea to turn an old newspaper kiosk into a coffee shop, we wanted to stay true to the dna of the venue," says Tony Collins, co-founder of Marseille-based coffee roaster Deep. Since March his kiosk, the small sister to Deep's main café near the city's Vieux Port, is supplying the Camas neighbourhood with speciality coffee and independent magazines from France and beyond, including South Korea's surfing magazine Stoned, Canadian food title Serviette and, perhaps unsurprisingly, the coffee-themed Drift. Unlike most newsagents, Deep's kiosk spotlights a different title every month, selling its entire back catalogue (stock permitting). "This gives our customers the chance to get their hands on rare and difficult-to-find past issues," says Collins. This July, French travel magazine Les Others is taking centre stage, followed by UK photography journal Off the Rails. Pick up a cup of Deep's own cold drip and take your print bounty down to the corniche. 
deep.coffee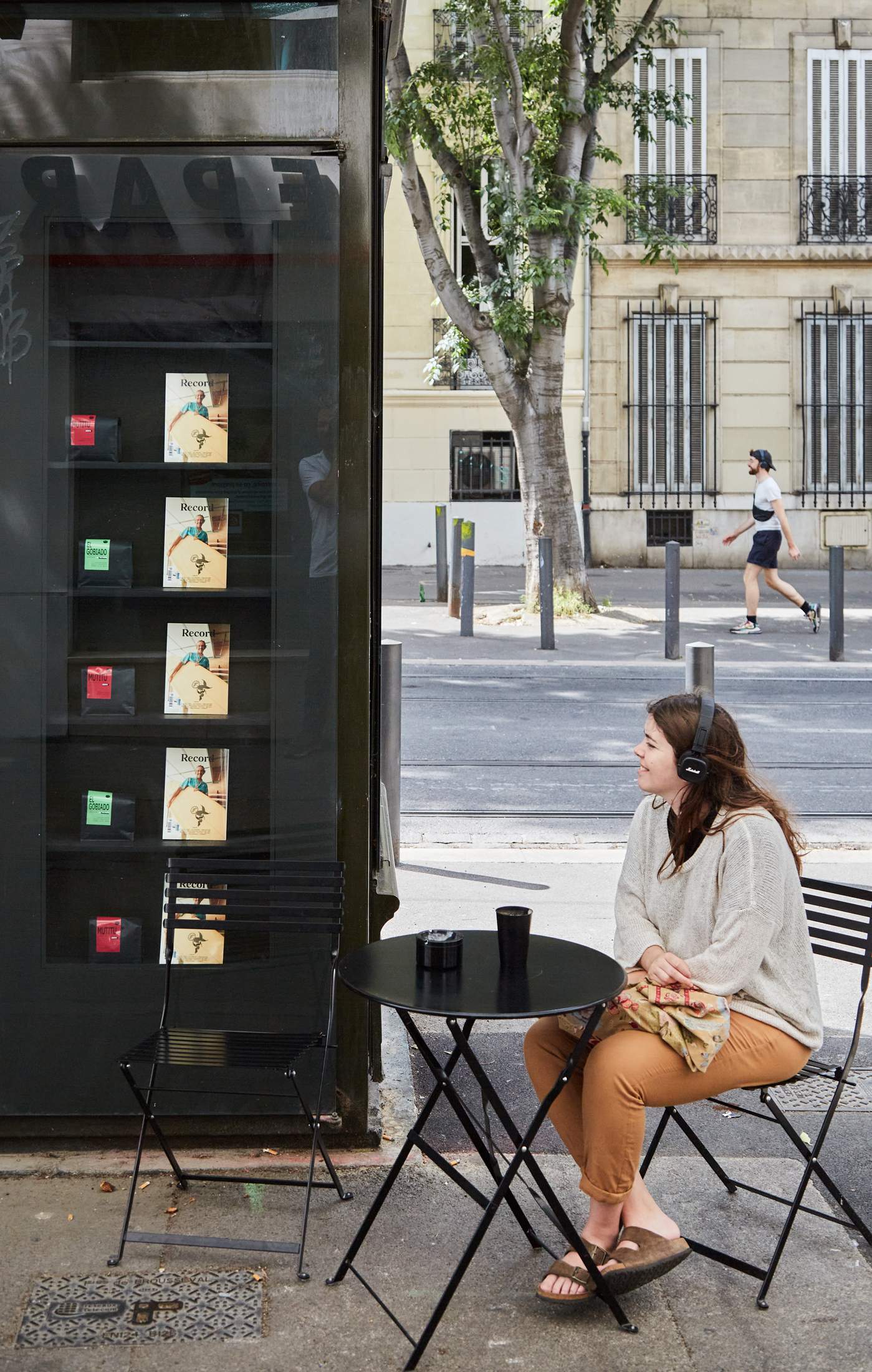 ---
Paperground, an excellent new addition to the independent retail scene in the northern Madrid neighbourhood of Chamberí, opened its doors in May. Inside the striking yellow-fronted magazine and book shop, shoppers can choose from global publications such as Turkish bathing magazine Hamam to British slow-news quarterly Delayed Gratification. There's also a selection of books focusing on art and design that showcases young Spanish publishers such as Terranova and Dalpine. Behind the shop are Margherita Visentini, a journalist and editor of Polpettas on Paper magazine, and Asier Rua, a photographer who also runs his own publishing business, Rua Ediciones. "Spain's independent publishing scene has really grown over the past few years," says Rua. "Paperground is a way of celebrating that."
Calle de Medellín 4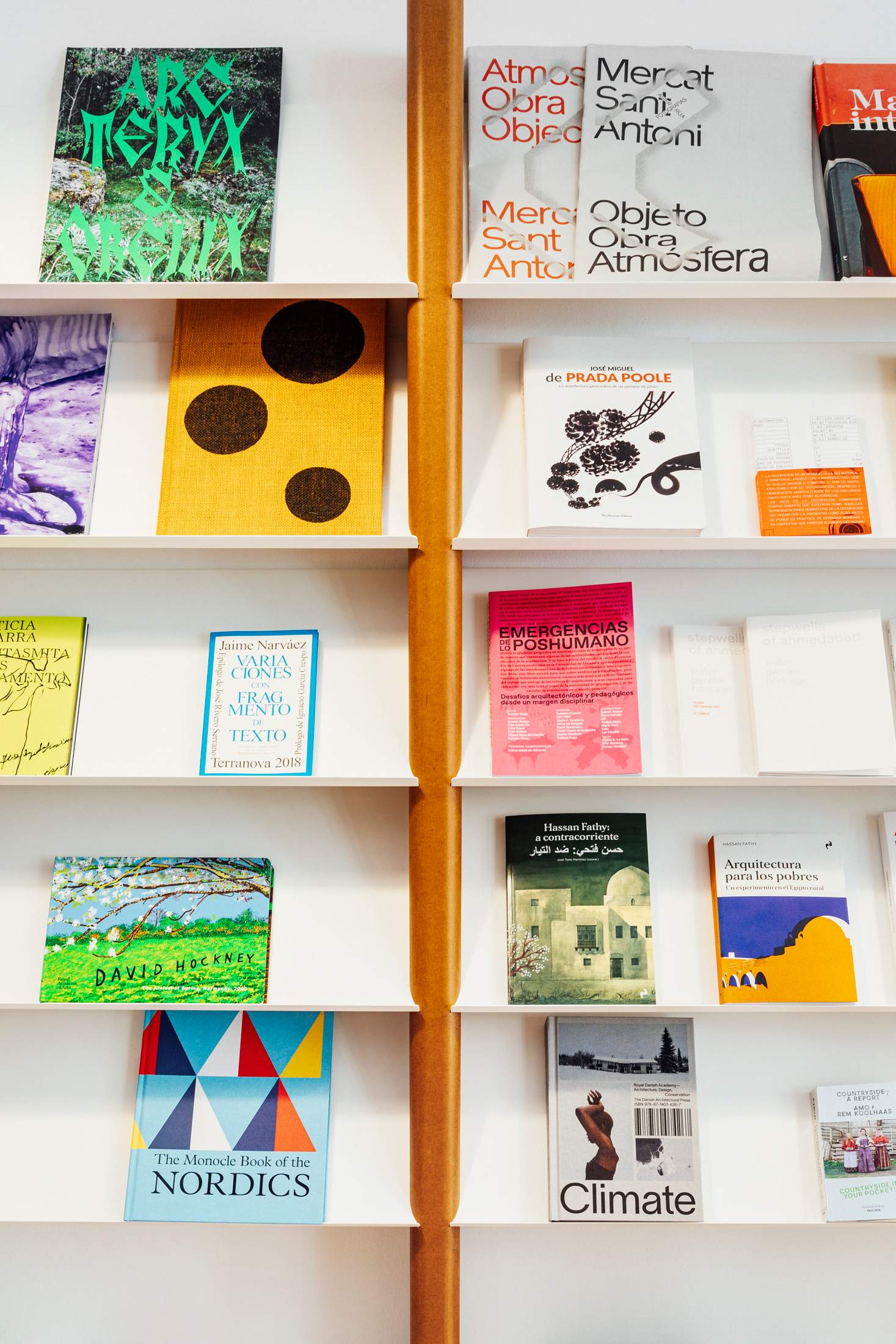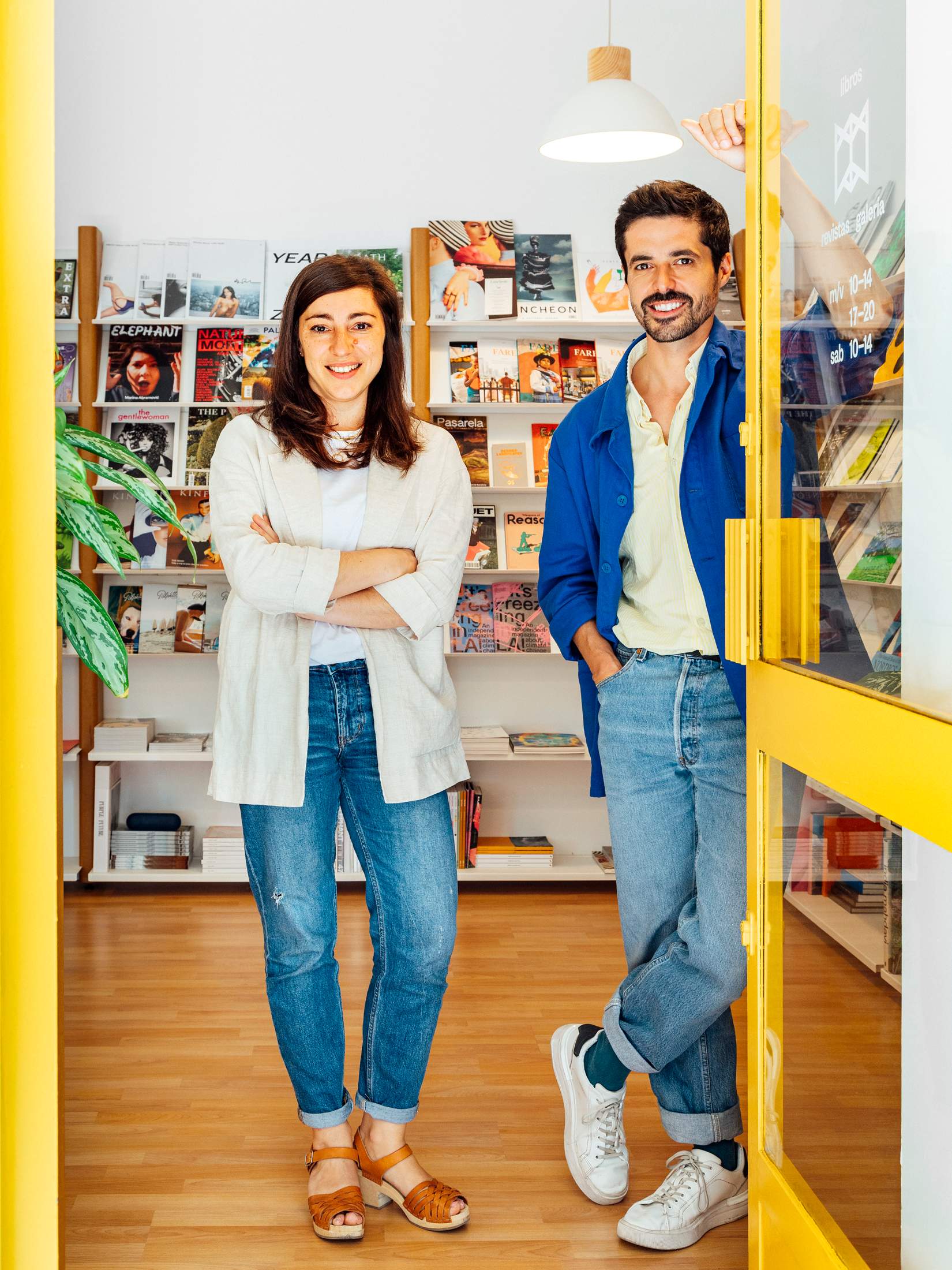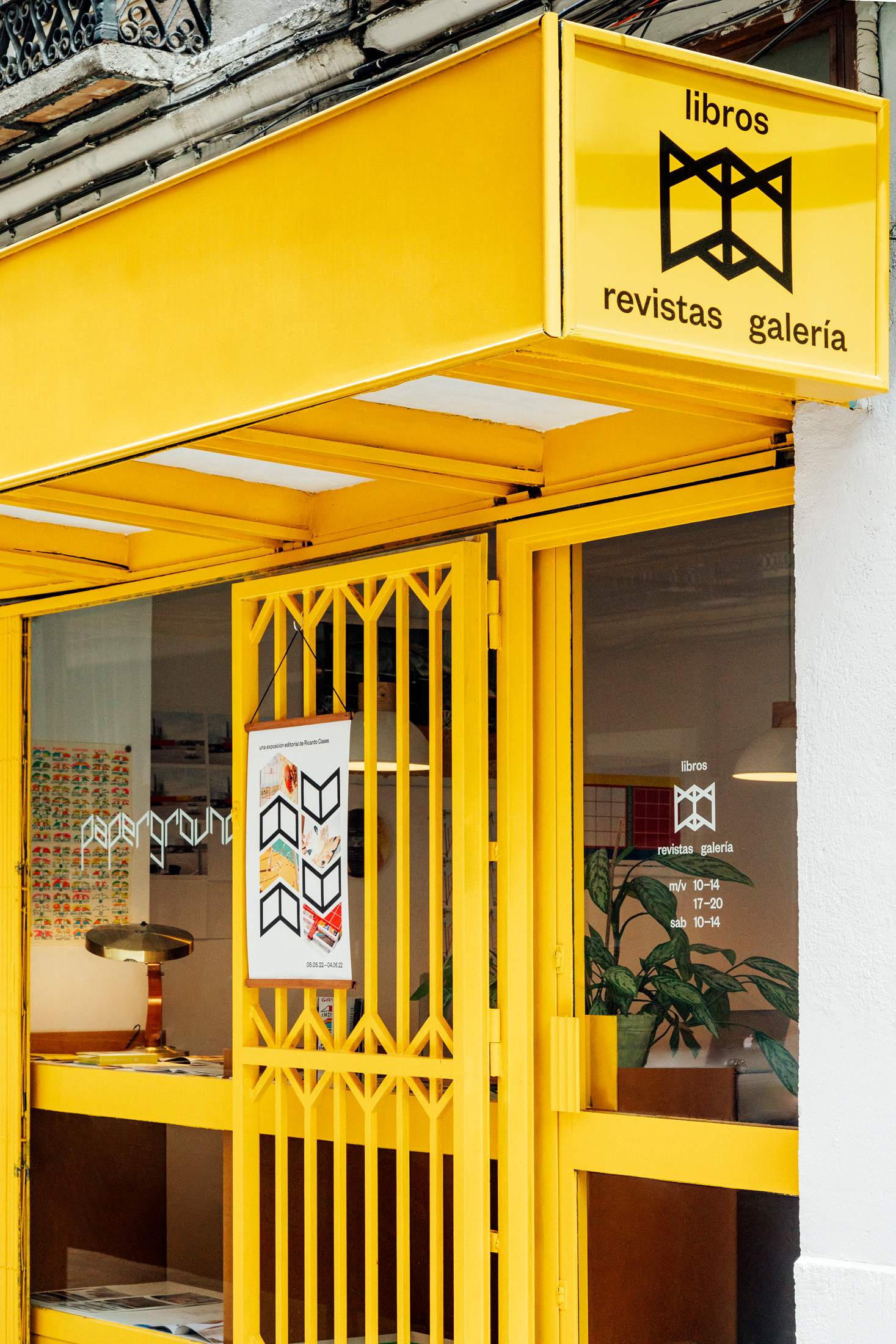 Ypsigrock
Sicily
Ypsigrock, a small but exciting Sicilian event set in the medieval hilltop village of Castelbuono, is celebrating its 25th anniversary this year and is holding on to its reputation as a place to discover the best, cutting-edge independent acts from Italy and beyond. Co-founder Vincenzo Barreca reveals what's on the cards for this year's event.
What makes Ypsigrock special?
As well as the artists' quality, Ypsigrock mixes an intimate atmosphere with a historic location. All of the performances are within walking distance of each other with ice cream or bowls of pasta in between. The early-morning stage is in the mountainous pinewoods overlooking the town.
What can visitors expect?
A warm welcome, outstanding gastronomy and stunning surroundings.
What are this year's highlights?
We're particularly excited to welcome The Flaming Lips, 2manydjs, Self Esteem and Anna B Savage. We also have some of the most interesting up-and-coming Italian acts. Over the years, we have welcomed artists from Iosonouncane to La Rappresentante di Lista and many more. This year we're also teaming up with UK independent record label Bella Union, who are celebrating their 25th anniversary as well. So it's a double 25th: a Festa Bellissima!
Ypsigrock runs 4-7 August; ypsigrock.it
PHOTOGRAPHERS: Grégoire Bernardi, Pedro Guimarães, Khoo Guo Jie, Alex Crétey Systermans, Víctor Garrido