Design: Urbanism / Global
Best in town
From architects to street-lighting experts, these firms are keeping our cities liveable.
Urban development is hard work. Getting your city's infrastructure up to scratch, maintaining it and, importantly, creating a place that citizens enjoy living in takes many minds and multiple skills. That's why we've provided something of a cheat sheet for smart mayors and property developers to help them build, beautify and preserve the perfect city. Who you gonna call? Let us tell you.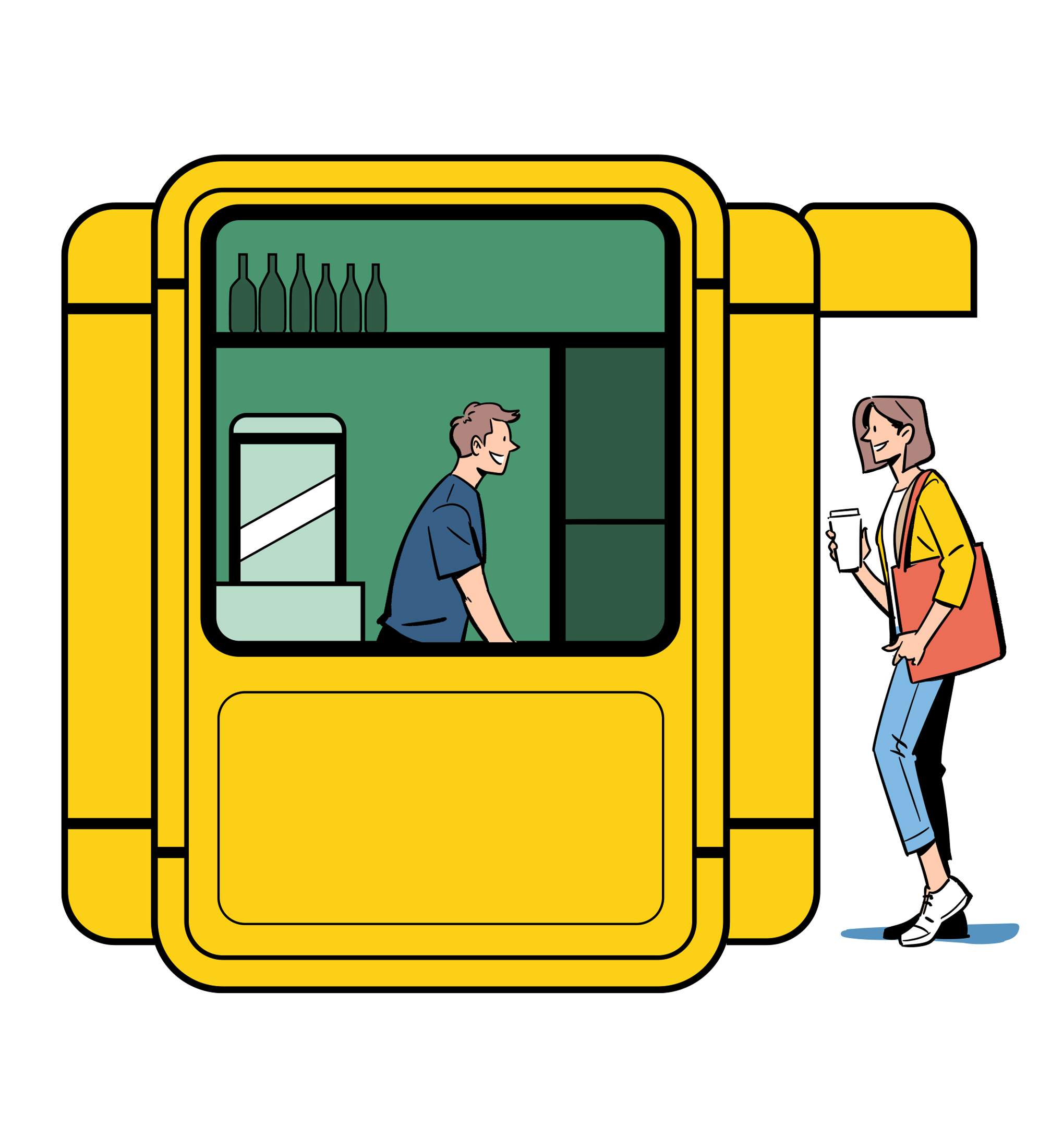 1.
Offer the perfect kiosk
Germany
The k67, designed by Slovenian architect Saša Mächtig in 1966, was sold as an affordable, prefabricated structure to be used by newsagents or as parking-ticket booths. Many have been abandoned and fallen into disrepair but Berlin couple Ann-Marie and Martin Ruge von Löw, who operate their own café from a k67, provide businesses with a refurbished kiosk. 
kioski.berlin
---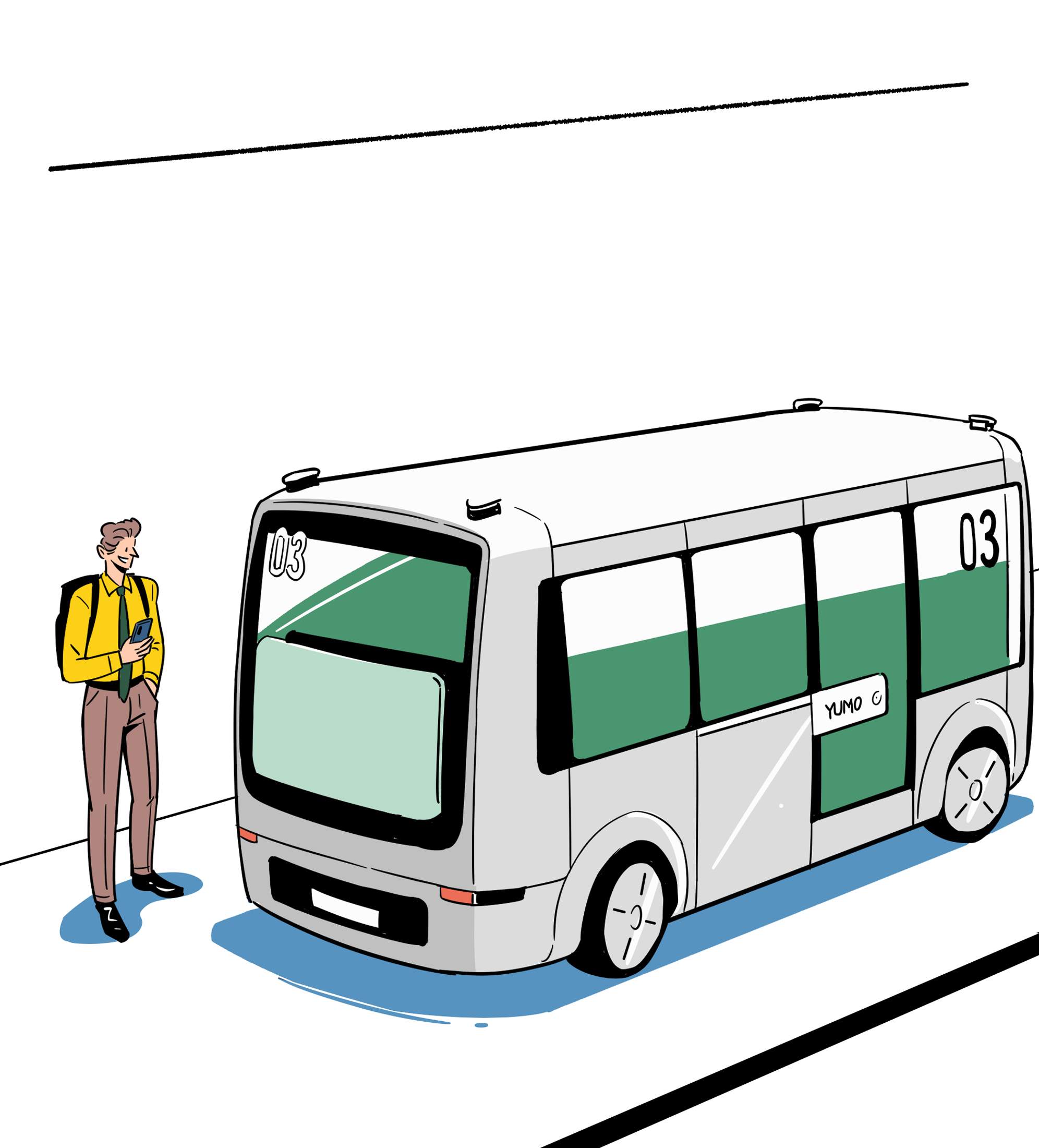 2.
Jazz up your public transport fleet
Switzerland
Swiss firm Nose uses creative design to add personality and efficiency to transport networks. Its latest concept is the self-driving electric Yumo Shuttle Bus, which plugs the gap by shuttling between remote areas and the closest commuter station.
nose.ch
---
3.
Masterplan your neighbourhood
Denmark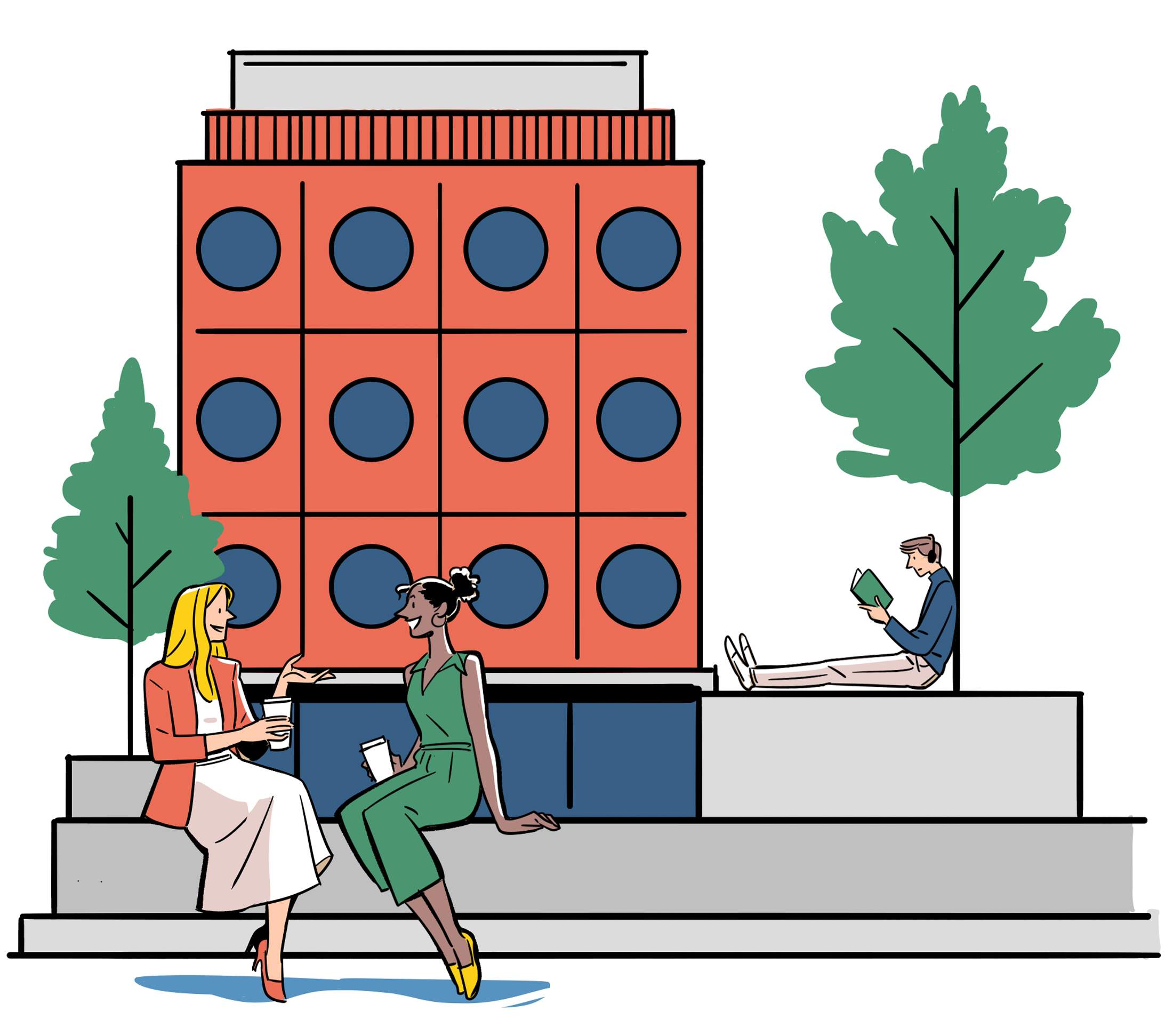 Bringing character to a neighbourhood is no easy task, which is what makes the work of Danish design agency BRIQ so impressive. Since 2017 the studio has been engaged in projects in Copenhagen's Carlsberg City District, a former industrial area built around the brewery's iconic former headquarters. BRIQ has transformed it into a buzzy residential neighbourhood, where historic buildings sit happily next to modern blocks and towers. Through a smart zoning strategy, a strong retail and hospitality mix, and an emphasis on imbuing new venues with characteristics inspired by the area's heritage, BRIQ is forming a global benchmark for placemaking.
briqgroup.com
---
4.
Make your city more playful
Chile
If you don't have children you might not notice how many playgrounds your city has. But providing safe spaces for children to socialise and play in is fundamental to any urban environment.
The Bicentenario De La Infancia park is a clever project by Chilean architecture firm Elemental, headed up by Alejandro Aravena, to provide a haven for children from all walks of life in Santiago's northern suburb of Recoleta. An urban walkway on San Cristóbal hill was repurposed with more than 60 slides, fountains, timber huts and a funicular to address a dearth in the city's high-quality public spaces.
In the face of the nation's growing economic inequality, the park is a rare communal area for children from different backgrounds to meet on a level playing field. Parents, meanwhile, will be relieved to know that safety was a priority throughout the development, making the playground as accident-proof as possible. Our favourite features? The perimeter is enclosed by an adventure course and an amphitheatre has been included to host shows for the young chilenos.
elementalchile.cl
---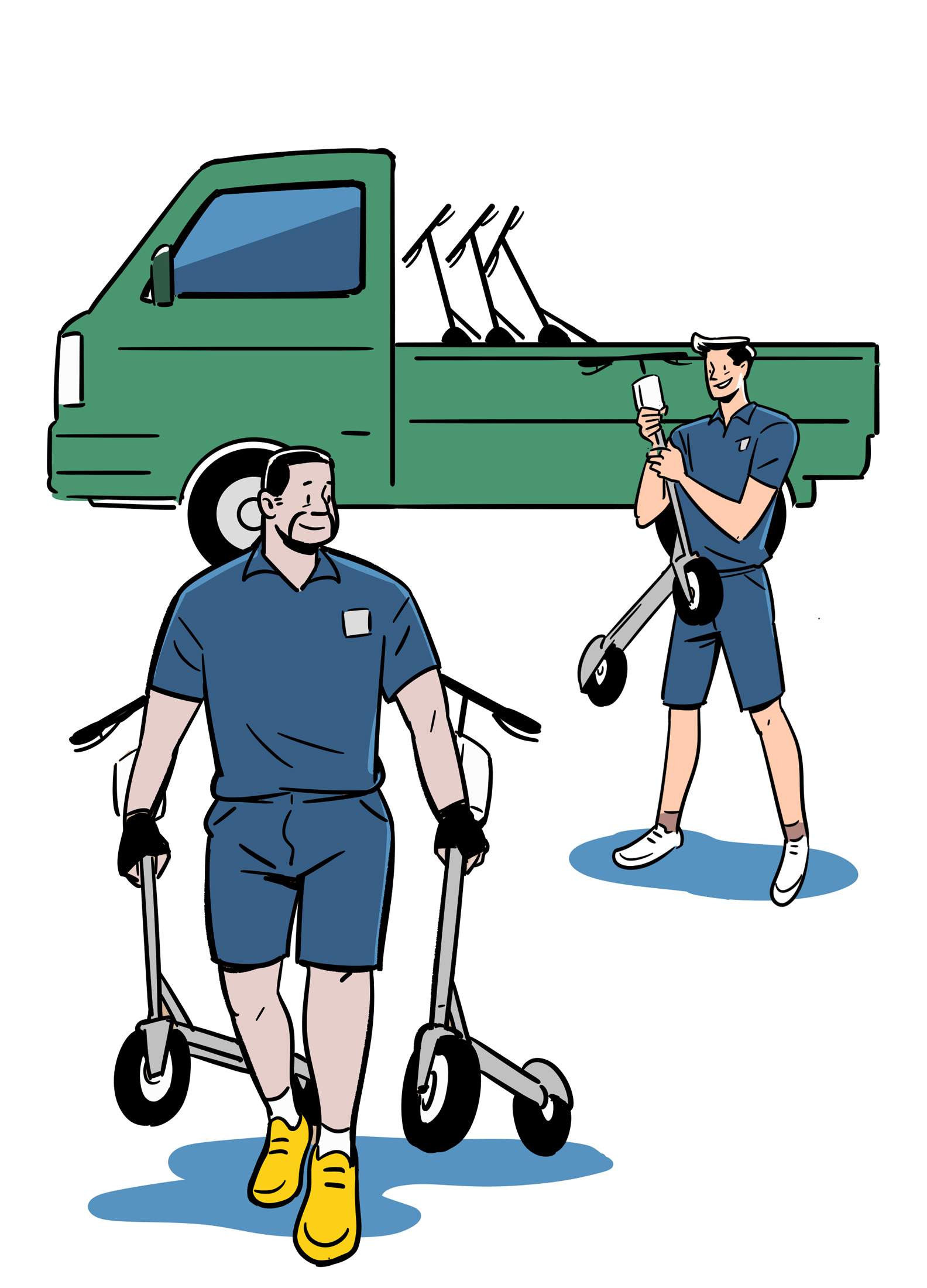 5.
Scoop up those scooters
USA
San Diego's Scoot Scoop is taking e-scooter sharing giants to task for littering our cities. E-scooter operators leave it to customers to park correctly after their ride, which is why scooters are often strewn across footpaths. Scoot Scoop impounds two-wheelers left on private property and charges the operators to retrieve them.
scootscoop.com
---
São Paulo has deployed greenery in recent years as a strategy to tackle the spray paint of urban graffiti vandals. The city mayor commissioned a 3.5km (11,000 sq m) vertical garden along one of the city's main traffic corridors, Avenida 23 de Maio, in 2017 to cover up the graffiti. Residents also use the technique, covering their walls entirely with creepers.
Landscape architect Ricardo Cardim is an expert in incorporating plants into commercial and residential buildings in the city, from office towers to shops and schools. He exclusively uses native Atlantic Forest vegetation in a peaceful protest against invasive foreign flora.
His Floresta de Bolso project is also part of his mission, gathering groups of volunteers at weekends to help plant patches of native forest in the city on degraded land as small as 15 sq m.
cardimpaisagismo.com.br
---
7.
Bring farming to the city
Japan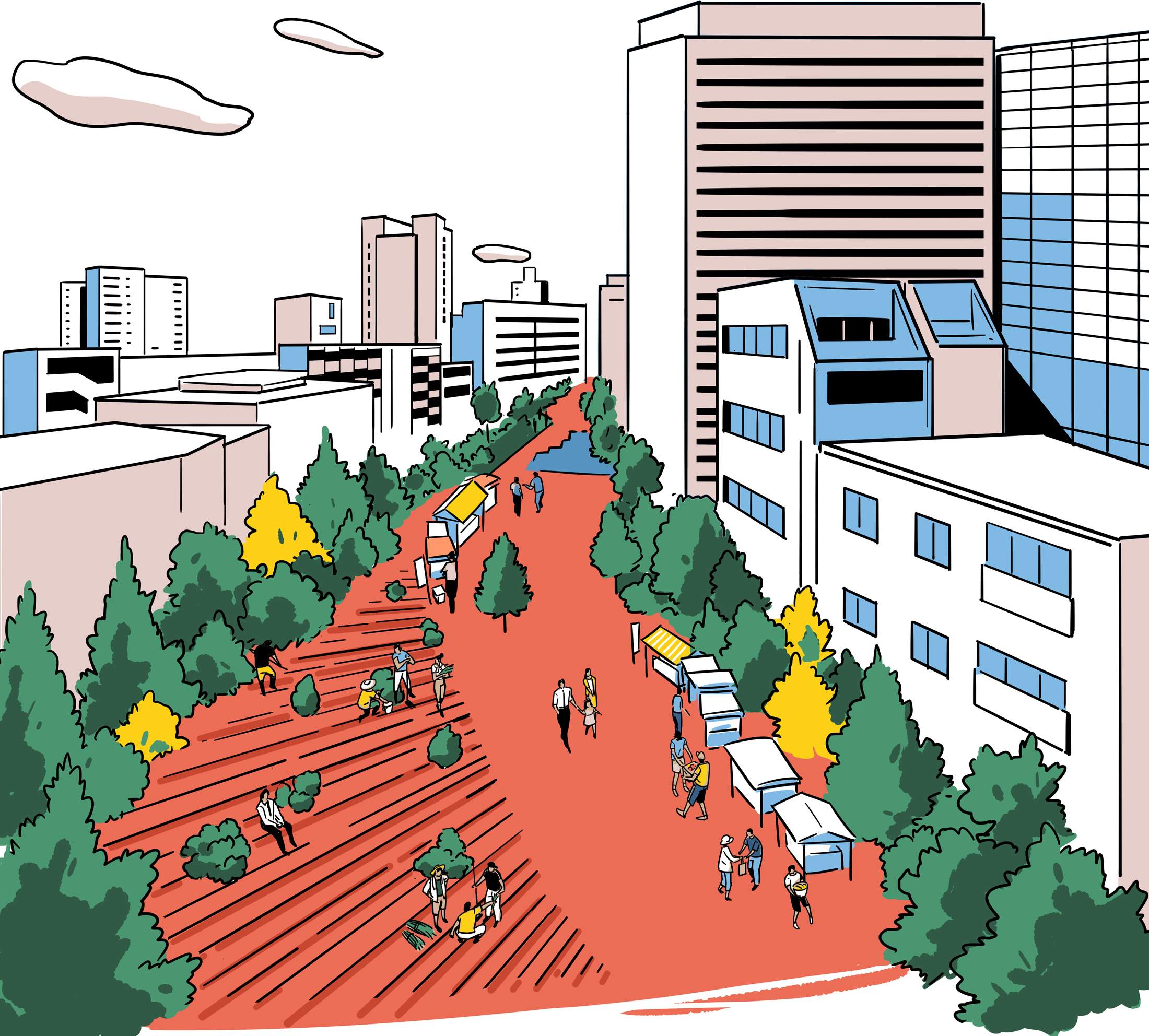 Projects imitating New York's elevated linear park, the High Line, are old news. For a fresher benchmark for regenerating an under-used and under-appreciated part of town, city planners would be wise to turn to the work of Paris-based Japanese architect Tsuyoshi Tane.
In Shibuya, Tokyo, he's transforming a 2.6km stretch of the Tamagawa josui, a waterway constructed in the Edo period and later covered over, into a linear park reserved for urban farming. The now-derelict space will become a place where locals can meet, socialise and leisurely grow vegetables that they can sell at farmers' markets.
"It will have urban kitchens and urban markets," Tane tells Monocle. "We even want to form rivalries between different farming groups along the river, competing over who is growing the best tomatoes." Truly a multi-purpose project, Tane's farmlands add precious green space to the city, offer leisure areas for citizens and shorten the supply chain in the selling of fresh fruit and vegetables.
at-ta.fr
---
8.
Shade with care
Thailand
Thai architectural design studio Allzone, founded by Rachaporn Choochuey, is turning to smart shading solutions to keep cities cool. For a recent project in the uae, it created a porous fabric roof over a courtyard. It repels heat from the ground during the day and transfers it up into the air at night. 
allzonedesignall.com
---
9.
Give public spaces to the people
Australia
Aspect Studios has mastered the art of public space design. The firm's projects invite people to interact with a space but lets them choose how to use it. Its new precinct at Sydney's Macquarie University has water flowing through a terraced seating area. Children splash about, while elderly couples sit back and relax. 
aspect-studios.com
---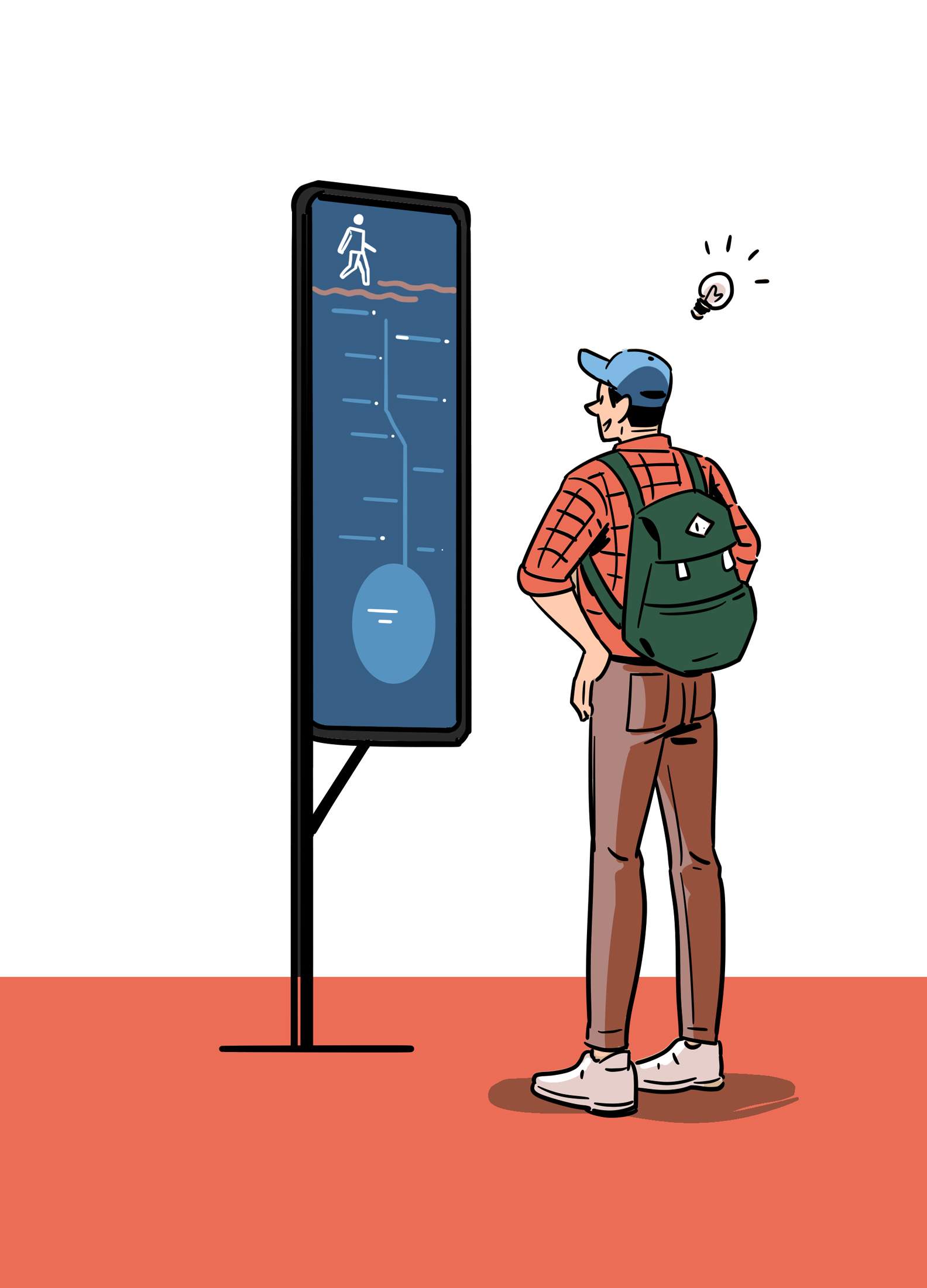 10.
Give the best directions
Singapore
Applied Information Group is a London-based firm that specialises in way-finding, creating attractive, clear signage in cities from Singapore to Rio de Janeiro. In the former, an intuitive colour-coded signage scheme was deployed on the city's Sentosa Island, keeping walkers, joggers and cyclists moving in the right direction.
appliedinformation.group
---
11.
Provide the perfect retrofit
Luxembourg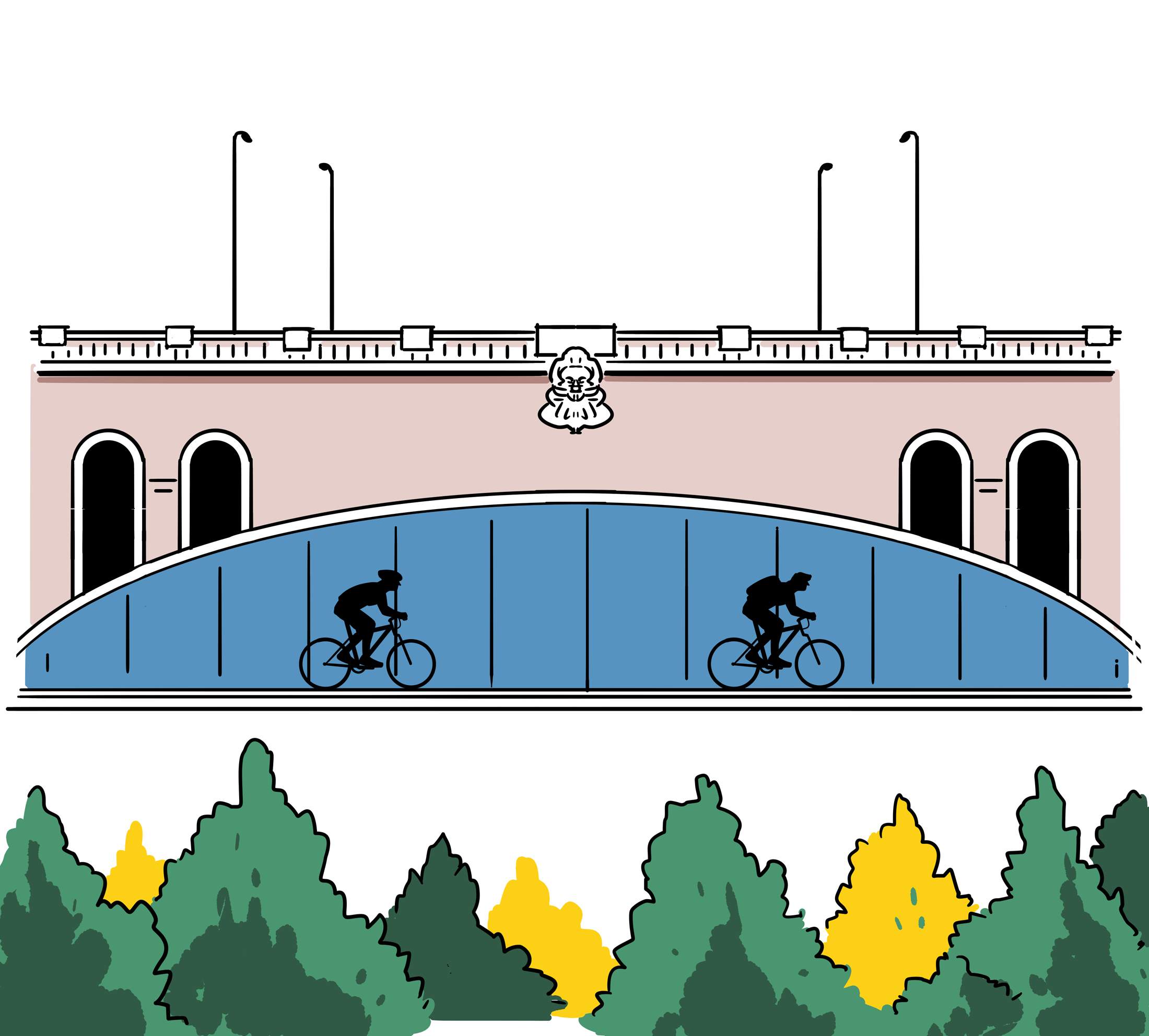 Cities frequently face a dilemma when it comes to ageing infrastructure, from bridges to buildings. Knock them down or fix them up? In cases involving characterful structures, we're in favour of retrofitting to suit contemporary needs. And to do this, we suggest CBA, a Luxembourgian architecture practice led by Christian Bauer, whose portfolio of retrofitted works is outstanding.
In recent years CBA has transformed an old factory into a smart hotel, refurbished an 18th-century listed building, and turned a dilapidated warehouse into its own office space. The standout, though, is the recent retrofit of Luxembourg City's Pont Adolphe bridge. Built in 1903 the structure has, for more than a century, served as a key route for vehicle and pedestrian traffic but its capacity couldn't keep up with modern demand. Rather than build a new bridge, the city commissioned CBA to design a new, lightweight platform for pedestrians and cyclists to sit subtly beneath the vehicle deck. This protects the structure's heritage, while ensuring that it meets today's transit needs.
cba.lu
---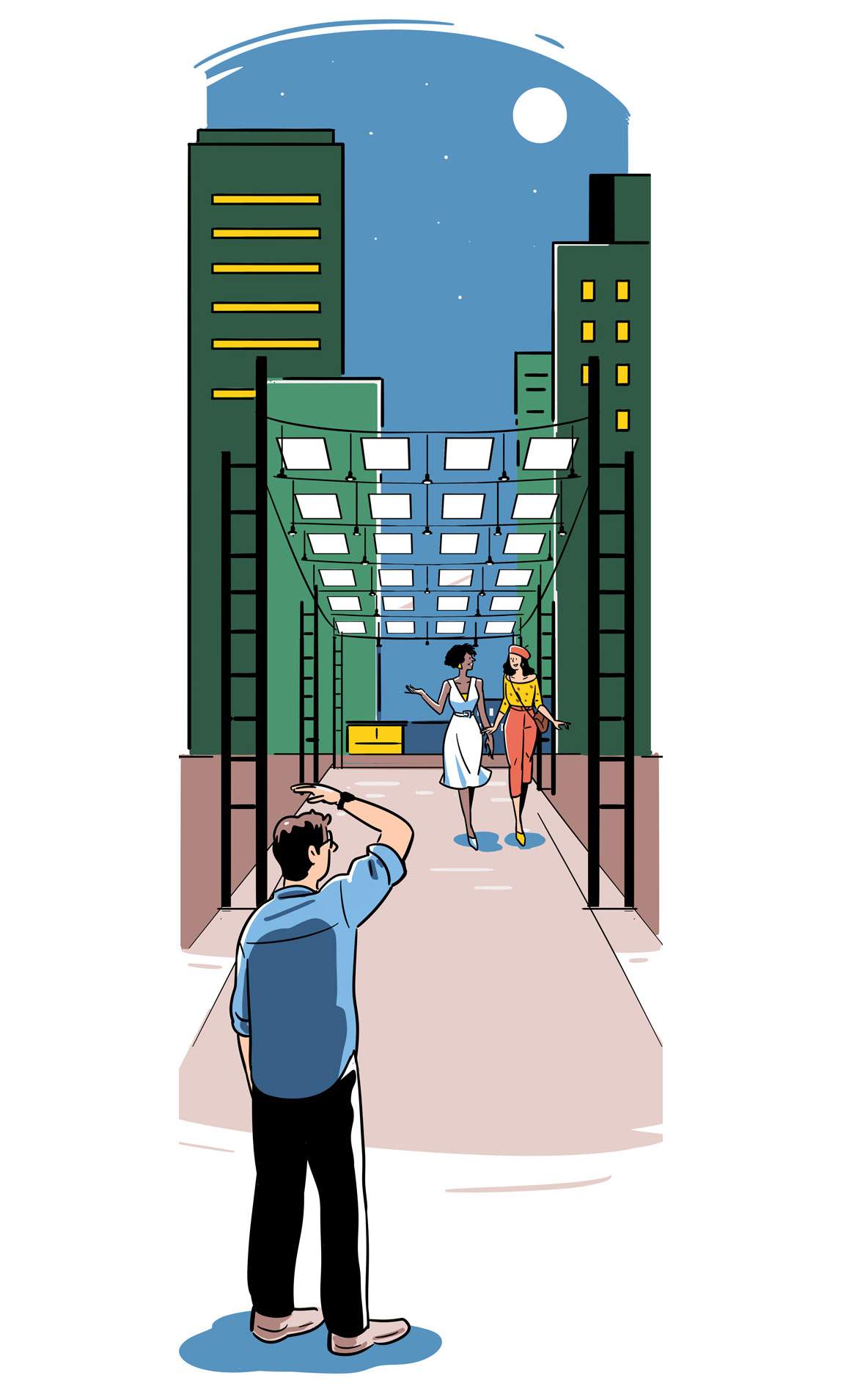 12.
Light your city at night
Spain
When it comes to combating light pollution in cities and making them more enjoyable in the evening, we turn to Santa & Cole's urban lighting and furniture arm, Urbidermis. The Spanish brand's products are designed so that light is diffused and directed towards the ground, ensuring that it doesn't obtrusively light up the night sky – or your date's face.
urbidermis.com
---
13.
Make buildings to bring people together
Dubai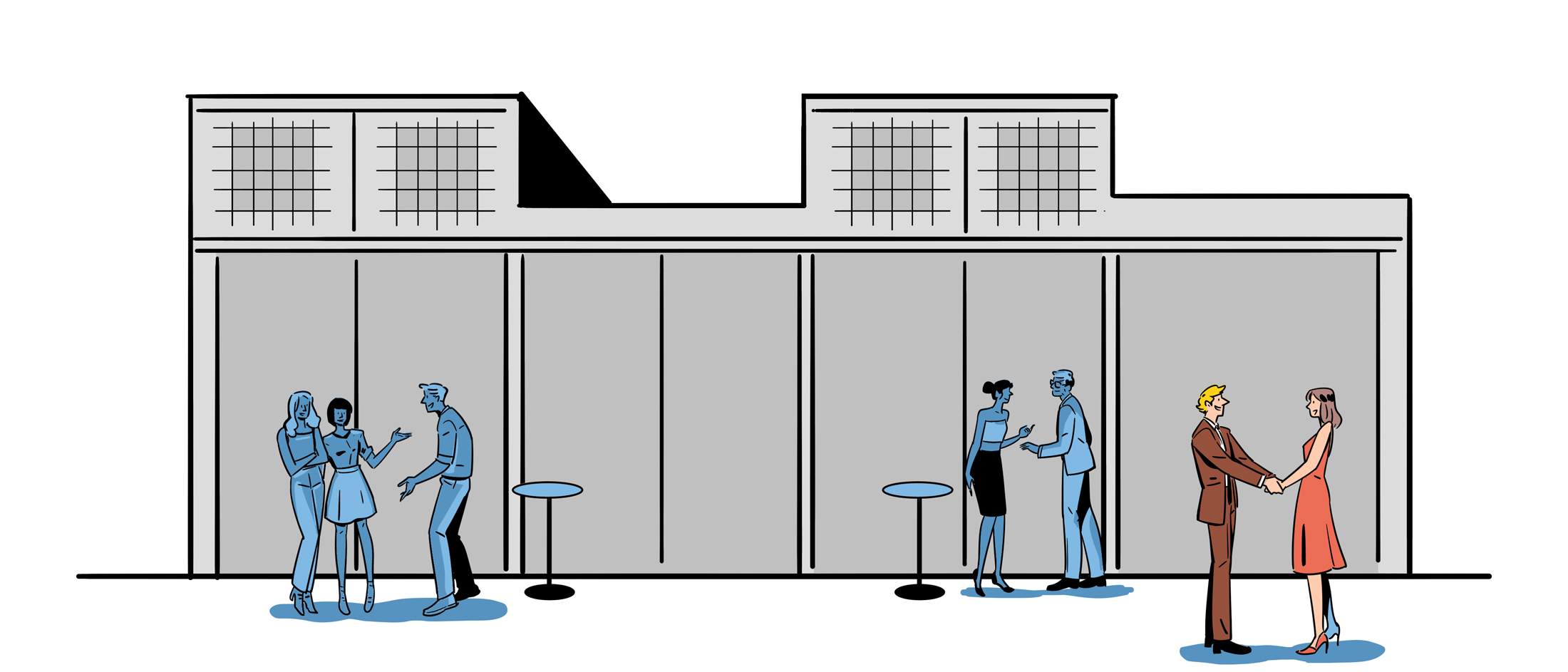 Dutch architects OMA's projects include a new performing arts venue in Taipei that draws street life into the centre, a historic former post office in Houston transformed into a culture, food and shopping venue, and an inviting pavilion (replete with a park on its roof) for a Los Angeles temple. In Dubai, the firm cleverly applied wide, foldable polycarbonate doors onto a transformed
warehouse, which now operates as a cultural centre named Concrete. The flexible design means that when the walls fall away, the building becomes something entirely different. A public forum opens up outdoors for events such as performances and talks, with the backdrop being the beautiful interior of the arts building itself.
Flexible architecture is increasingly needed in cities where space is tight and this Dubai building's ability to morph for many purposes makes it a meaningful benchmark. 
oma.com
---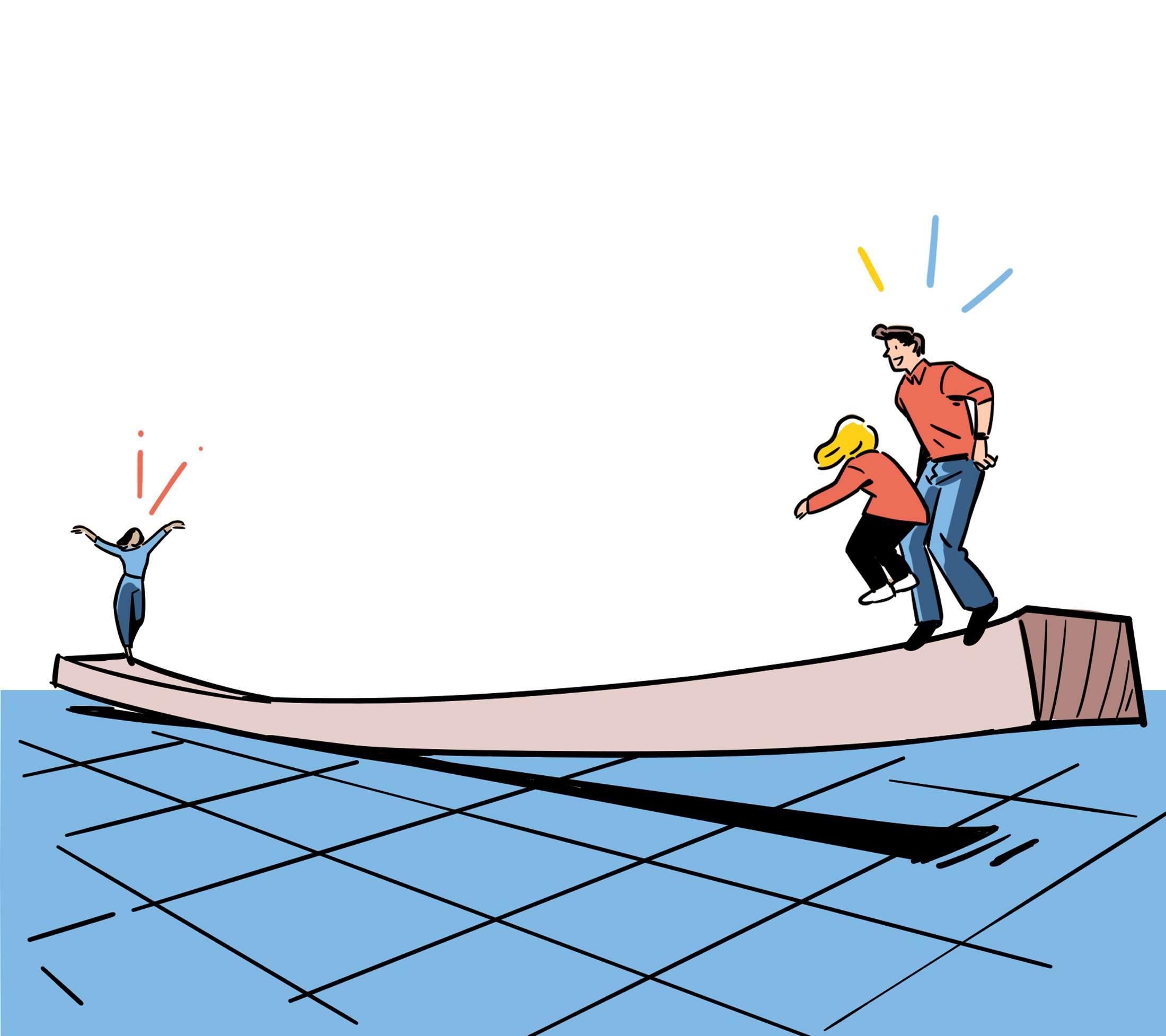 The Spanish city of Logroño didn't come up much in urbanism conversations until 2015, when Javier Peña Ibáñez launched Concéntrico, a yearly festival that allows designers and architects to take over the city with installations.
While putting Logroño on the design map, the festival is also an opportunity for residents to see their hometown through fresh eyes and think more critically about the spaces around them. "We want to give the tools to help understand how cities can change," says Ibáñez. The result? Citizens care more about their hometown's development and good urban planning can be better appreciated.
concentrico.es
---
15.
Give cyclists security
Switzerland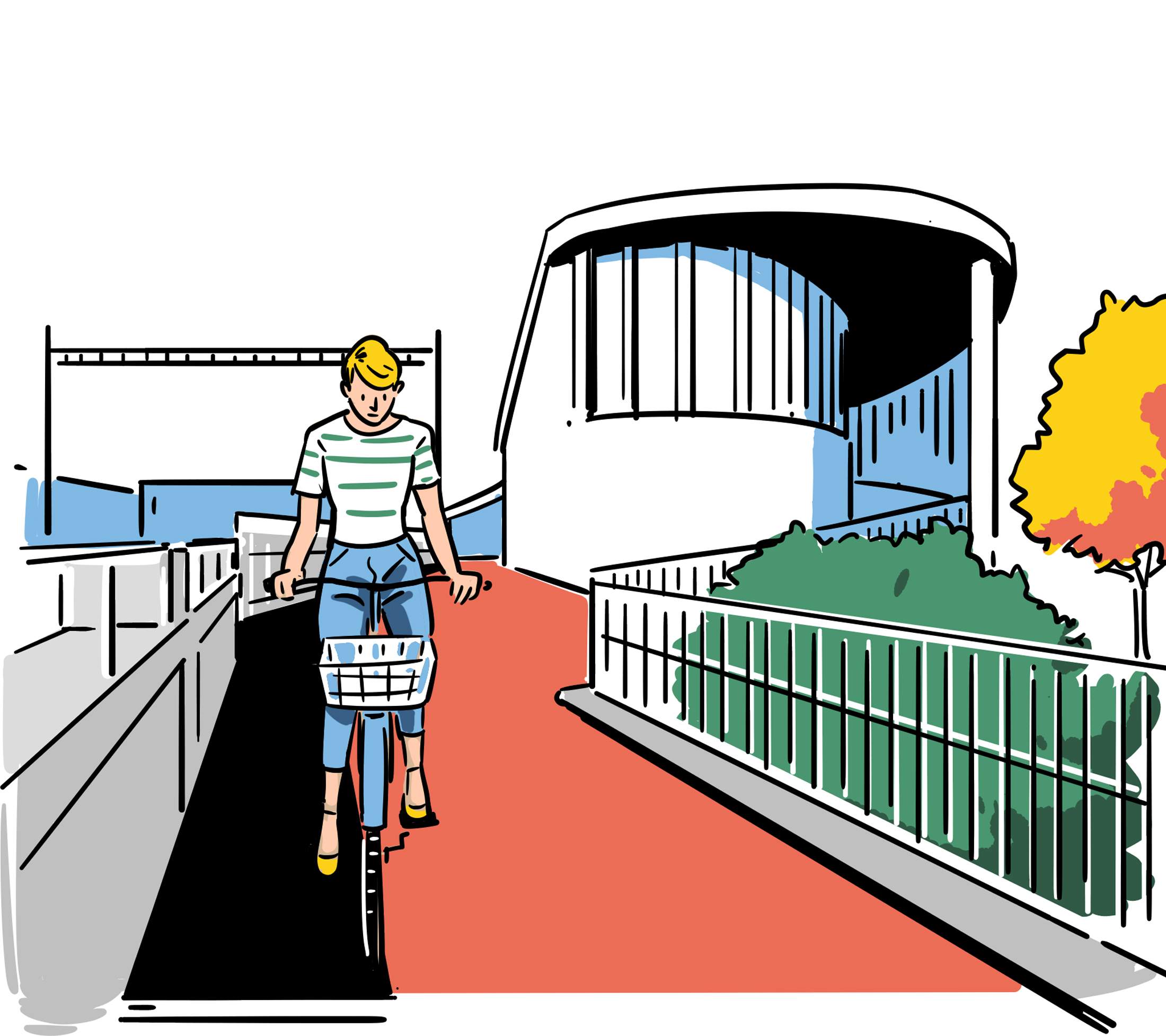 In almost any city, locking your bike outside a train station can be risky, leaving it vulnerable to both the elements and people with sticky fingers. A secure, smartly designed bike garage can help, something that Swiss architecture firm Amplatz is particularly adept at creating.
We suggest taking to two wheels and pulling your own cycle into one of the 570 parking spaces at its recently completed garage in Winterthur. Located outside the city's main station, a gently curving ramp carries bike riders from the street into the colonnaded, pavilion-like structure, ensuring smooth transport connections and safety for cycles.
amplatz.ch