City on the up / Dallas
Changing tides
Dallas has gone from a deserted downtown to a place where people want to be – but it didn't happen overnight. Here we look at how this urban turnaround was made.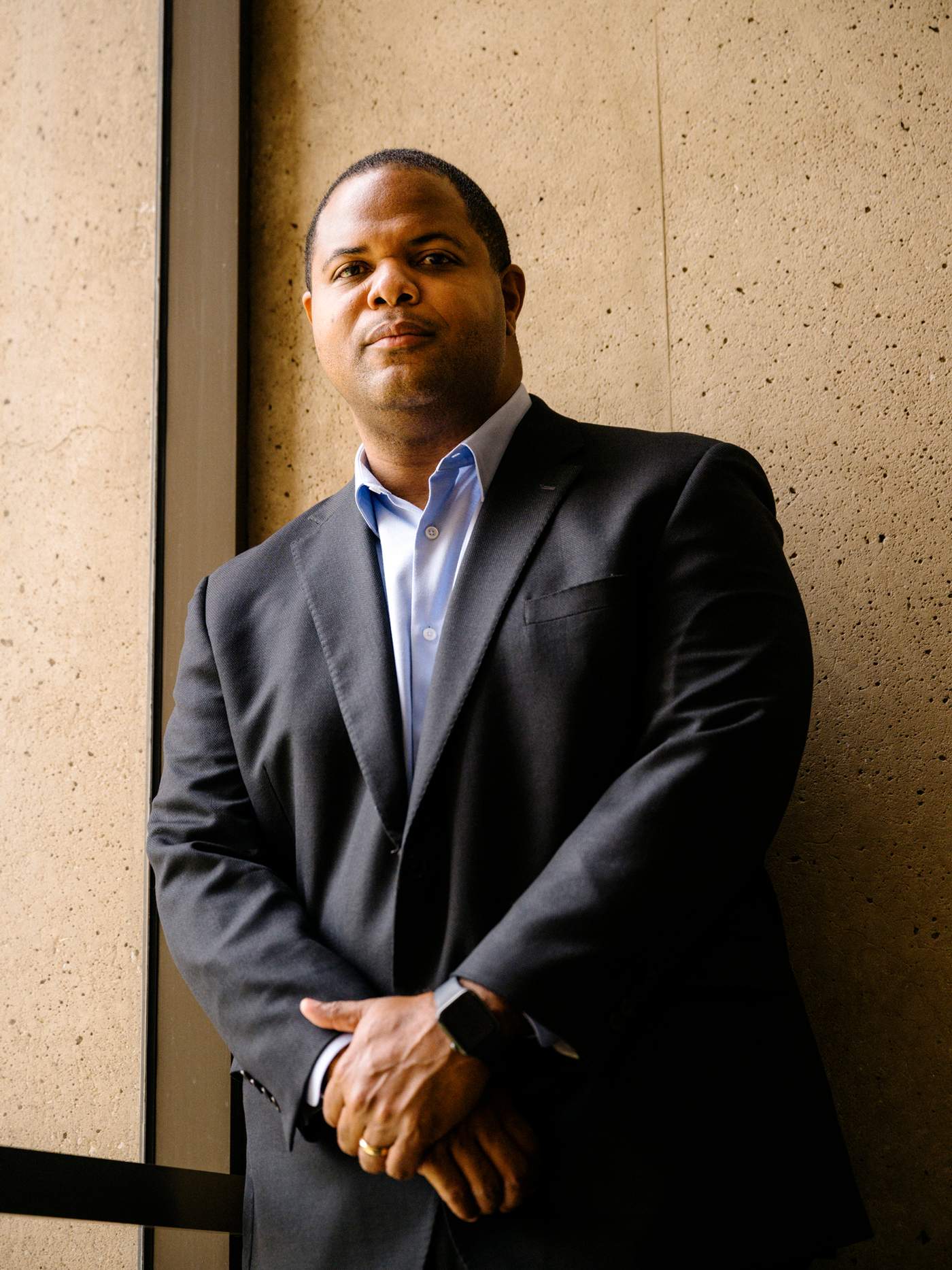 Mayor of Dallas
Eric Johnson
Mayor Eric Johnson, who was elected in 2019, is a Democrat in a Republican state. On his watch, a reform of the police has been enacted that has seen violent crime fall.
Is this a liberal or a conservative city?
It's not an overtly political town. We're pro-business and want people to be the best versions of themselves. There are no natural resources that would have warranted there being a city here, so it's a place built on ingenuity and the wish to make something of nothing. That spirit defines Dallas.
How has the city changed in your lifetime?
The private sector is helping address Dallas's historical inequities. This is a southern city and it's had an arc in terms of race relations. Tremendous progress has been made.
A lot of people are moving to Dallas. How do you manage that growth?
Affordability is becoming a challenge. We're trying to grow incomes by developing the workforce through education. We're building in the city centre and creating green spaces. But the house with a white picket fence is still achievable here.
---
Fixer uppers
Renewed fortunes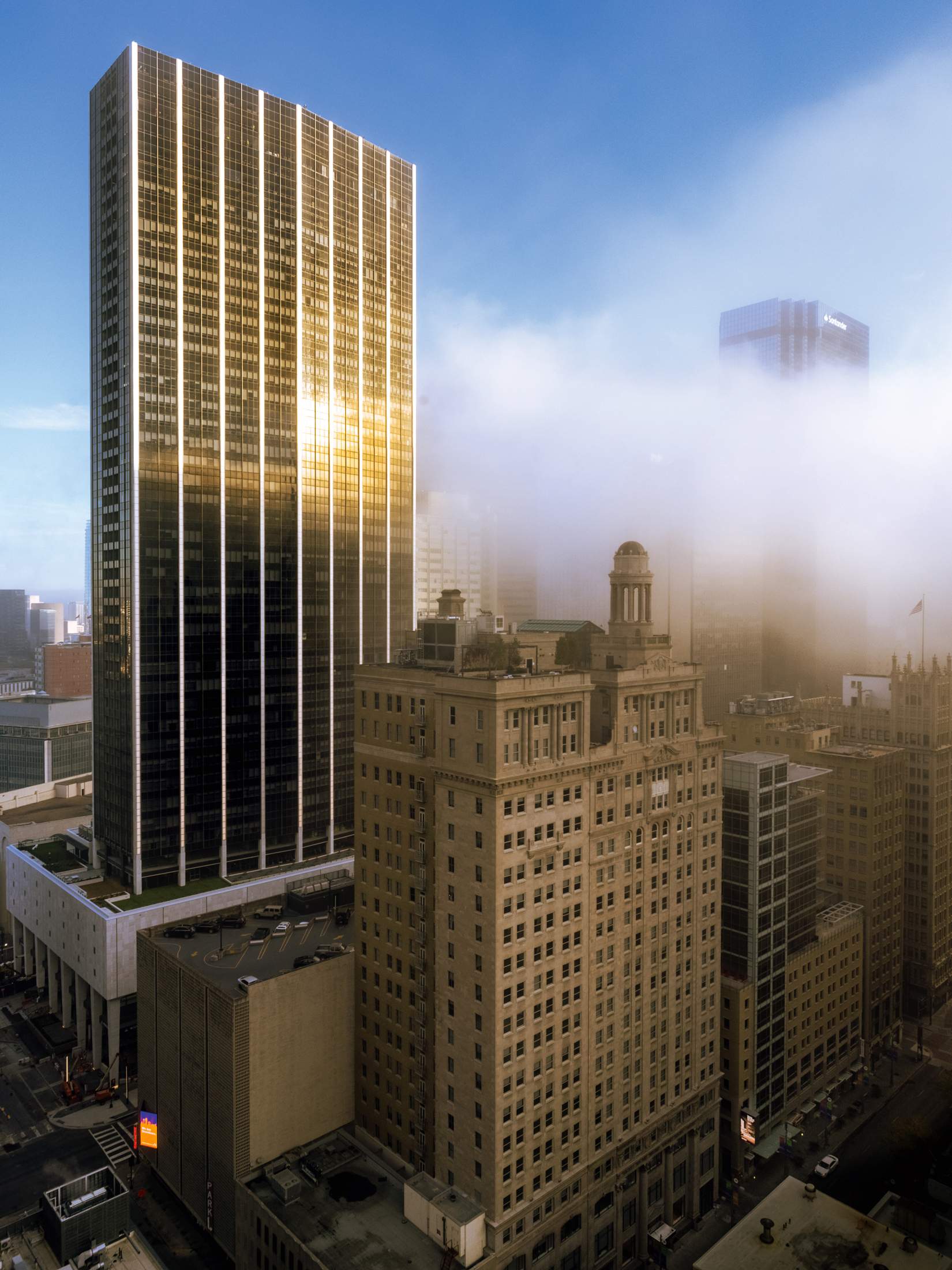 Dallas was, for much of the 20th century, a nexus for Texas's oil magnates. But after the 1980s recession many of the banks left and it became a drive-in, drive-out city. "You could roll up the sidewalks at 17.30, they were so empty," says Jennifer Scripps, ceo of Downtown Dallas Inc. The non-profit organisation is recognised for its neighbourhood renewal work and focus on improving safety – in the early 1990s, there were 200 people living in downtown Dallas while today 15,000 people call the city centre home.
Shawn Todd, founder of Todd Interests, led investors to acquire The National in 2019. The building had sat vacant for almost a decade when Todd set about restoring its pinstriped marble façade. In 2020 he opened a hotel and residences within it. Today it's the centrepiece for downtown's change of fortune, and the Todds are rejuvenating the historic East Quarter."There's something about lasting architecture that gives you a sense of place," says Todd. "You're seeing people move because there's a way of life they wouldn't get elsewhere."
Down under
Dallas's summers can be punishingly hot and, from the 1960s, the city started constructing temperature-controlled underground tunnels to connect the main buildings. Naturally, this emptied the streets above. Most tunnels have now been blocked off but you can still get a peek at this urban experiment beneath the Bank of America Plaza.
Reconnecting the city
Going green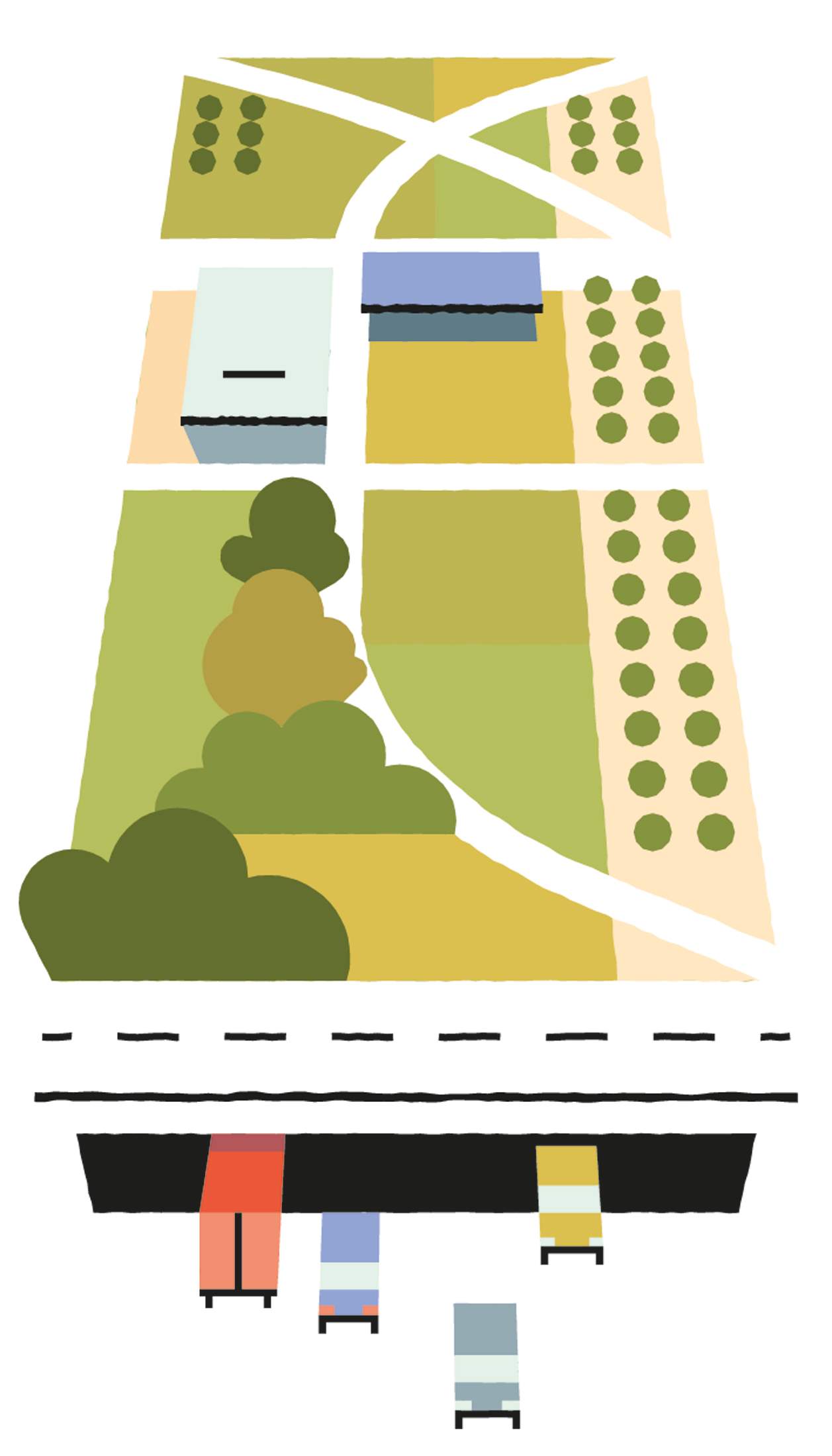 The defining feature of the city's landscape is the web of freeways that surrounds downtown.The network was built through many lower-income areas, cutting them off from the urban core. But that dominance is slowly being unpicked: Klyde Warren Park, which opened a decade ago, sits atop one of these vast freeways sending cars underground and connecting the Arts District with Uptown. It's part of a growing collection of verdant oases that weaves through the city centre. "Dallas has built 23 acres of parks inside the freeway loop in 20 years," says Robert Decherd, chairman of Parks For Downtown Dallas, which transforms disused plots into green spaces. The foundation's work includes Carpenter Park, which opened in May 2022. Meanwhile, the Kay Bailey Hutchison Convention Center is set to undergo a $2bn (€1.875bn) expansion. The project will create a new entertainment district to straddle the interstate and reconnect neighbourhoods in the less affluent south of the city with downtown.
"Dallas has built 23 acres of parks inside the freeway loop in 20 years"
Getting around
Making tracks
Dallas is a city where the car is king. However, a shakeup of the Dallas Area Rapid Transit (dart) – the longest light-rail network in the US, which extends from downtown to the suburbs – is underway: there's talk of a new subway system while urban planners want to link the historic trolleybus network with the streetcars that ply Oak Cliff. After much delay, the proposal for a high-speed rail route that would connect Dallas to Houston in 90 minutes is gathering steam – but teasing Texans out of their trucks will still be a challenge.
---
Preserving the past
Urban revival
In the rush to modernise, many US cities lose sight of what's on their doorstep: in 1936, Fair Park in south Dallas played host to the Texas Centennial Exposition, an event marking one hundred years of the Lone Star state's independence from Mexico. Today, the area's esplanade and "Texanic" monuments represent one of the largest collections of art deco structures in the US. Now the city is trying to do more with Fair Park's extraordinary architecture and a public referendum in November could see it gain a $300m (€281m) investment.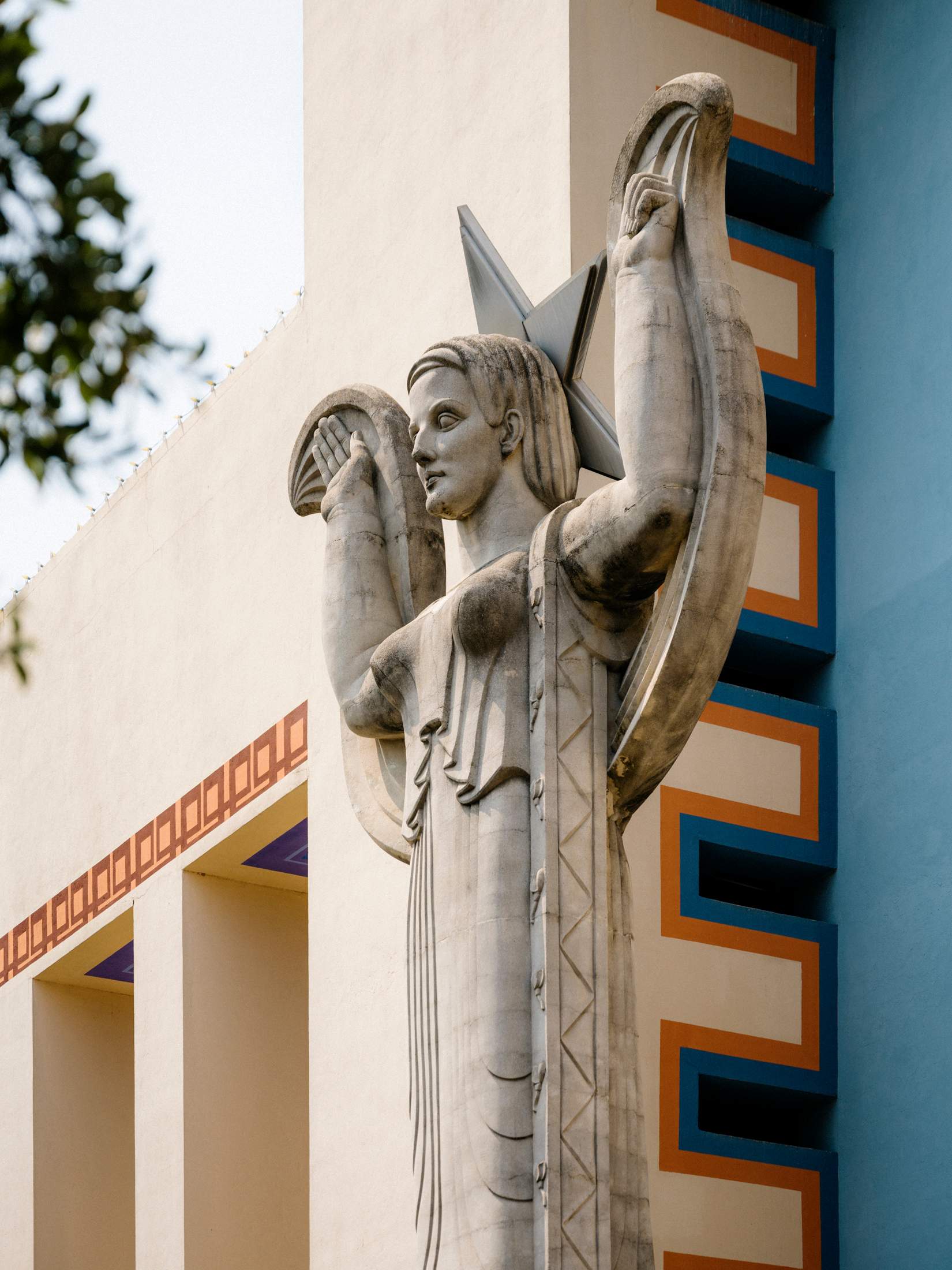 ---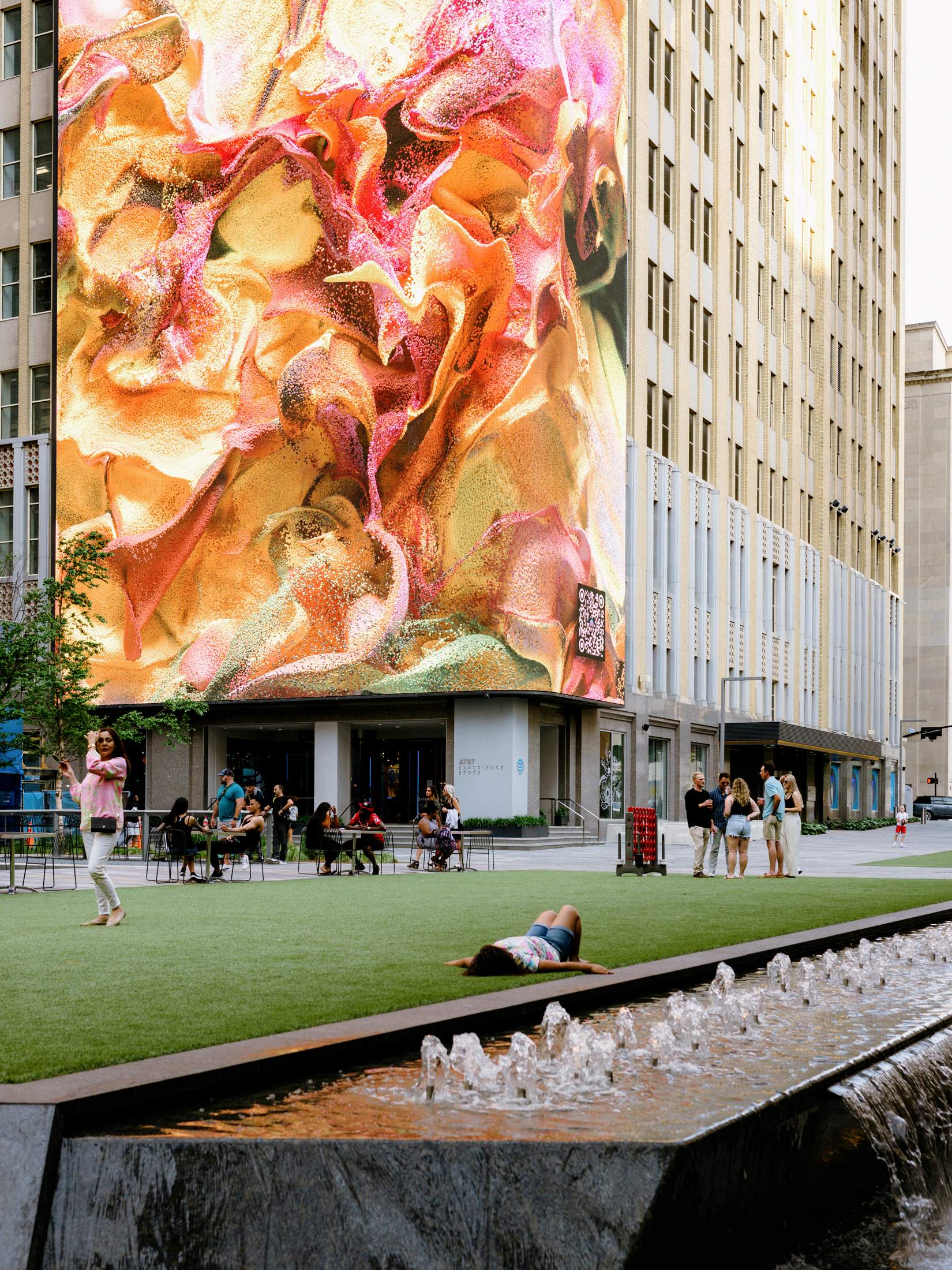 Back in business
Crowd pleasers
As Dallas city centre has revved back to life, it has caught the attention of big businesses looking for a new home (low tax and state incentives also help). The telecommunications giant at&t relocated in 2008 and last year opened its vast Discovery District campus downtown. The company's new base spans four blocks and includes a video wall that has transformed the area into a public square. Digital artwork is shown as well as Dallas Cowboys games, regularly drawing a crowd of deckchairs. It proves that if you build it, they will come.