The Agenda / Global
Comment
A Dutch flower-and-plant fair is teaching the world how to green its urban environments.
horticulture ––– almere
Going green
Josh Fehnert visits an expo for greenery that's trying to change our cities – and perspectives.
---
"It's about how to make cities healthier and nicer to live in," says Frank Cornelissen, commercial director of the Floriade Expo 2022 horticultural fair. He's standing in the shadow of a 20 metre-tall sculpture of a parent and child made from Cor-Ten steel bees. "We need bees, we need pollinators," he adds. It's a bright, cloudless day and we're in Almere, a planned city 30km east of Amsterdam. Here, amid the drifts of tulips and grey-haired flower fanciers, organisers are selling Dutch horticultural chutzpah to the world.
Founded in 1960, Floriade took root as a once-a-decade garden jamboree for all things flowery, leafy or green. Spread across a 60-hectare site around an artificial lake, this year's edition is stuffed with organic oddities, from huts made from mycelium to swathes of unkempt woodland and immense greenhouses containing the wares of some 200 green-fingered firms. There are also 33 national pavilions where artists, architects and curators have created spaces and exhibitions that riff on this year's theme: Growing Green Cities.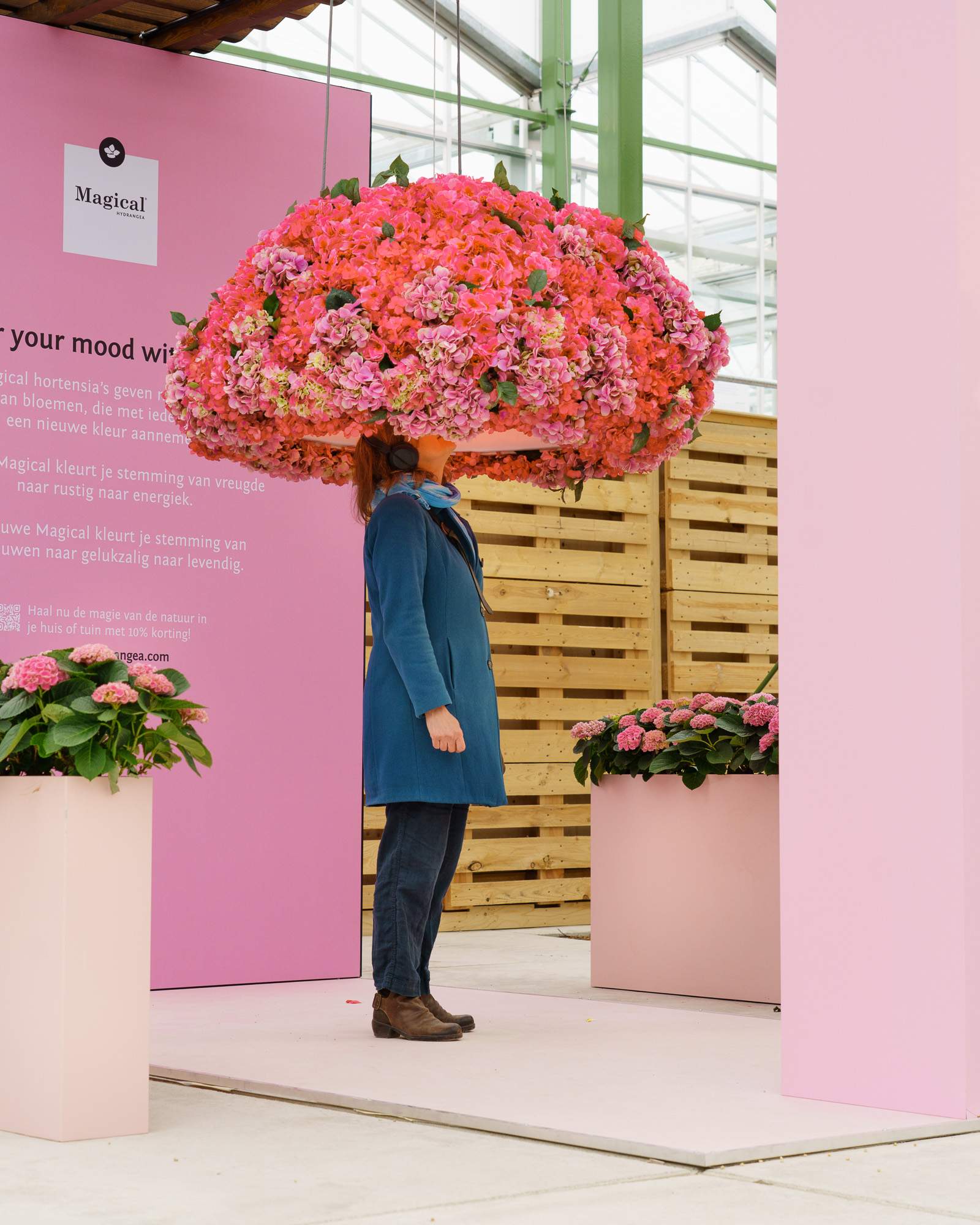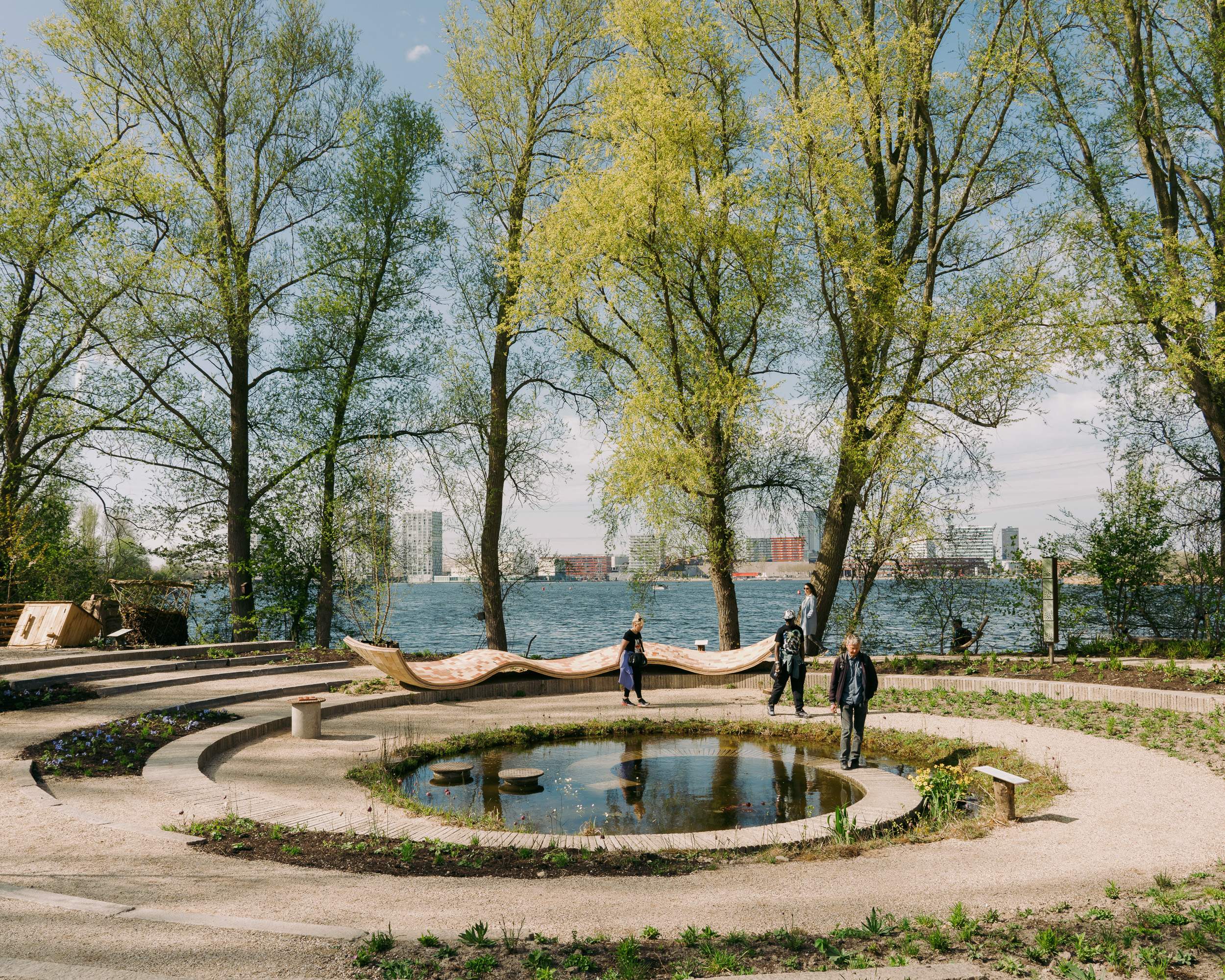 The uae pavilion yields a latticed structure riffing on the nation's modernist-inspired 1960s sha'bi houses. The crunch of salt crystals underfoot and the sound of trickling water give way to an exhibition focused on the uae's geographical position between the desert and ocean. "We have mangrove forests that grow in the sea, we have meadows of seagrass and many other salt-tolerant plants," says Angela Migally, executive director of the Salama Bint Hamdan Al Nahyan Foundation. She worked with Amsterdam studio Tellart and architecture firm Pragma to respond to Floriade's city-focused brief, which takes in topics from food security to water scarcity.
"Human beings are nature," says Herman Kossmann, co-founder of Amsterdam-based Kossmanndejong. He helped to shape Amsterdam-Almere's wooden exhibi­tion space, which aims to give nature a voice and nudge onlookers to listen to what it's saying. "Amsterdam has 800,000 inhabitants. But you could say that we have trillions if you count animals, plants and bacteria." A pleasant idea but it's hard to know what to do with it. As I wander out, past the selfie space, I ponder how the high-minded messages touted by many of the pavilions might take root elsewhere.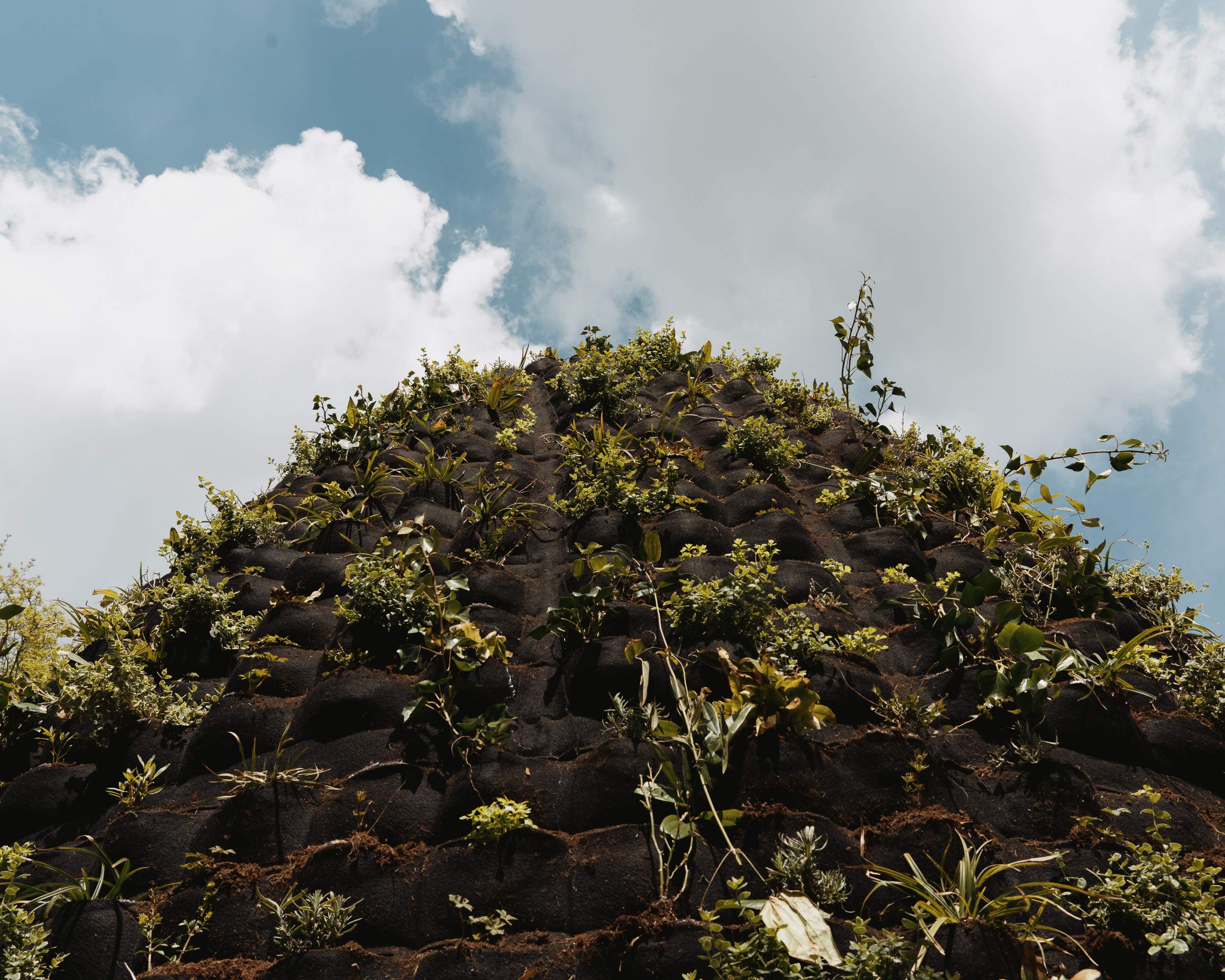 One definite legacy of the show will be the site itself, which is slated to become 20,000 housing units as part of a nationwide plan to build a million new homes. Rotterdam-based mvrdv is overseeing the plan for a leafy rethink of the garden suburb, to be dubbed Hortus. For now, it's hard to imagine such calm amid the furore of the fair.
Before I leave, and as the sun sets, I take a few moments to visit Utopia Island. This is the wildest part of Floriade, where a handful of gardeners and artists have been left to create spaces to sit, stroll and enjoy the nature. Blissfully there's no-one around to hammer home the "concept" either – no small text to take in or statistics to quote. It's here, under a beech tree by the waters of an artificial lake, that city planners might learn most about the virtues of greening our urban landscapes. 
Hear more on 'The Urbanist' at monocle.com/radio.
---
society  ––– USA
Death of the salesman 
Henry Rees-Sheridan From 'inspirational and educational hubs' to online sales only, as electric-vehicle manufacturers begin to eschew tradition, are we about to witness the end of the car showroom?
---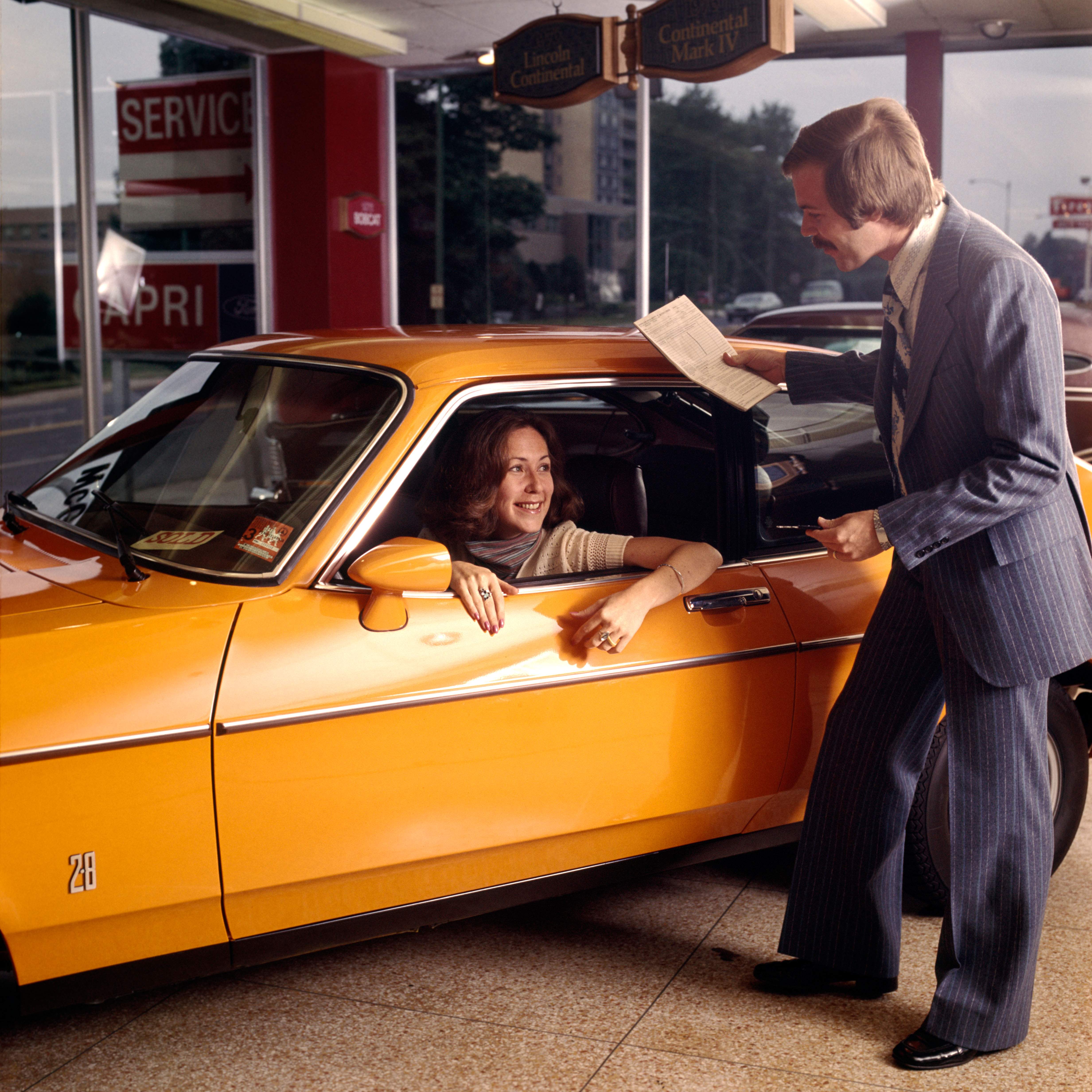 The shimmering forecourt. The windscreen price tags. The grim rictus of the crumpled salesman. An instantly recognisable fixture of the US suburban landscape, the car dealership brings together two prominent features of the nation's culture: entrepreneurial capitalism and automobile ownership.
Dealerships – and dealers – loom large in the national imagination. From The Simpsons' Gil Gunderson to Fargo's Jerry Lundegaard, no figure more poignantly conveys the predatory desperation at the frayed edges of the US economy. Indeed, the stigma attached to the profession has even touched the life of the current president. When Joe Biden became a senator in 1972, his father quit his job as a car dealer because, according to the president's sister Valerie Biden Owens, he "didn't want a United States senator to have a used-car salesman for a dad".
It would take a strange sort of masochist to enjoy a trip to the outskirts of town to be upsold mudflaps. So why haven't alternatives to dealerships emerged? One reason is that innovation within retailing has been stymied by regulation. In the early 20th century, car dealers were at the mercy of manufacturers, who could undercut their own franchisees by endorsing a new dealership down the street. In the 1940s and 1950s, laws were adopted to protect them. There was a limit placed on the number of franchisees a car-maker could license in a given area and the direct sale of cars by manufacturers was prohibited. In most states these laws still apply but the industry is changing rapidly.
Electric vehicles (EVs) accounted for all of the net growth in global car sales in 2021. Several prominent EV manufacturers are young companies that are not locked into the legacy dealership model. They're taking advantage of this freedom by developing new ways of using physical spaces to sell their cars.
One of them is Rivian, a company specialising in off-road EVs. Its flagship bricks-and-mortar location is Venice Hub in Los Angeles, where there are two display vehicles that visitors can sit in. The rest of the facility looks like a modern community centre with a library, communal hall and open-air spaces. Denise Cherry, who designs Rivian's facilities, describes the Hub as a "space designed to inspire and educate people". The events held there often have nothing to do with cars and include bicycle maintenance workshops and tending the Hub's edible garden.
Polestar, a performance EV manufacturer owned by Volvo, has taken another approach. In buildings that resemble the lair of a discerning Bond villain, colour and material samples are displayed in chrome drawers and the walls are adorned with artfully framed photos of the cars' components. The company's website describes its spaces as like "an art gallery where the cars are the exhibits".
What Rivian and Polestar's very different buildings have in common is an absence of salespeople. Polestar's website boasts that "product experts are on hand to share their knowledge and enthusiasm with you. Selling just isn't in their job description." The truth is that, in many states, franchise laws mean that they couldn't have salespeople even if they wanted to. Instead, if a visitor wishes to buy one of the vehicles on display, they must do so online. Other EV manufacturers, such as Tesla and Lucid, also offer such an option.
EV makers still have major hurdles to overcome. The new technology presents manufacturing challenges. Rivian's stock, for example, fell sharply this year after the company failed to meet its 2021 production target. But the sector will inevitably grow. If companies eschewing dealership models continue their ascent, the traditional car showroom could slide into obsolescence within this decade.
What would that mean for our retail – and cultural – ecosystems? We can surely find a better use for the land that dealerships currently occupy. But the psychic energy that car dealers are avatars of has to manifest somewhere. Virtual currencies seem to be the new epicentre of contemporary American legerdemain. But it just doesn't feel the same being hustled online.
---
dispatch ––– polesia, ukraine
Soldiering on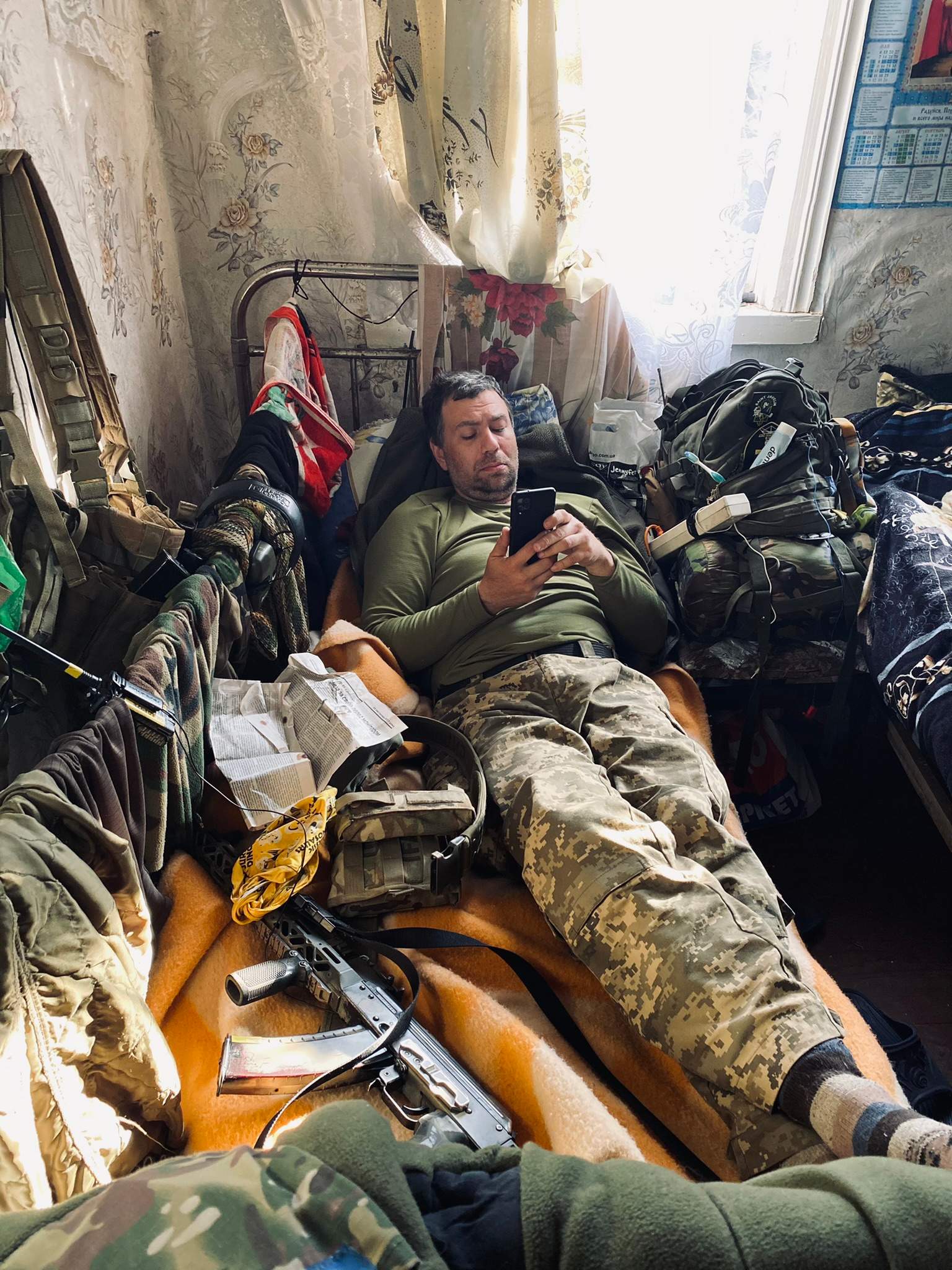 In the February issue of monocle, Ukrainian novelist and former soldier Artem Chekh wrote a dispatch from his hometown, Kyiv. He spoke of his latent dread of a war he hoped would not happen. Since then, his worst fears have been realised. His wife and son have moved west to Lviv and Chekh has re-enlisted in the army. He writes for monocle from Polesia, near the border with Belarus, where he is stationed with a company of the Ukrainian Territorial Defence Forces in the thick, battle-scarred woods that surround the infamous town of Chernobyl. 
---
Music is my saviour. The same music as before: Leonard Cohen, The Beatles, The Cranberries, Morcheeba. I have some basic ideas about other people's private boundaries. That's why I listen to music using headphones and keep things under my folding bed, not scattered all over the house. I don't interrupt when someone speaks. I don't shout when someone is asleep. I share cigarettes with my comrades. I'm a good boy.
Three months ago all my private boundaries were protected. I was working on a novel; I had a glass of wine in the evening and pizza delivered to my front door. But I am a soldier now. I live with 20 combatants, all recruits in Ukraine's Territorial Defence Forces, in an old house in Polesia, a wetland region north of Kyiv. We are former truckers, music producers, shop owners – they are my family, my home comforts and my pizza couriers now.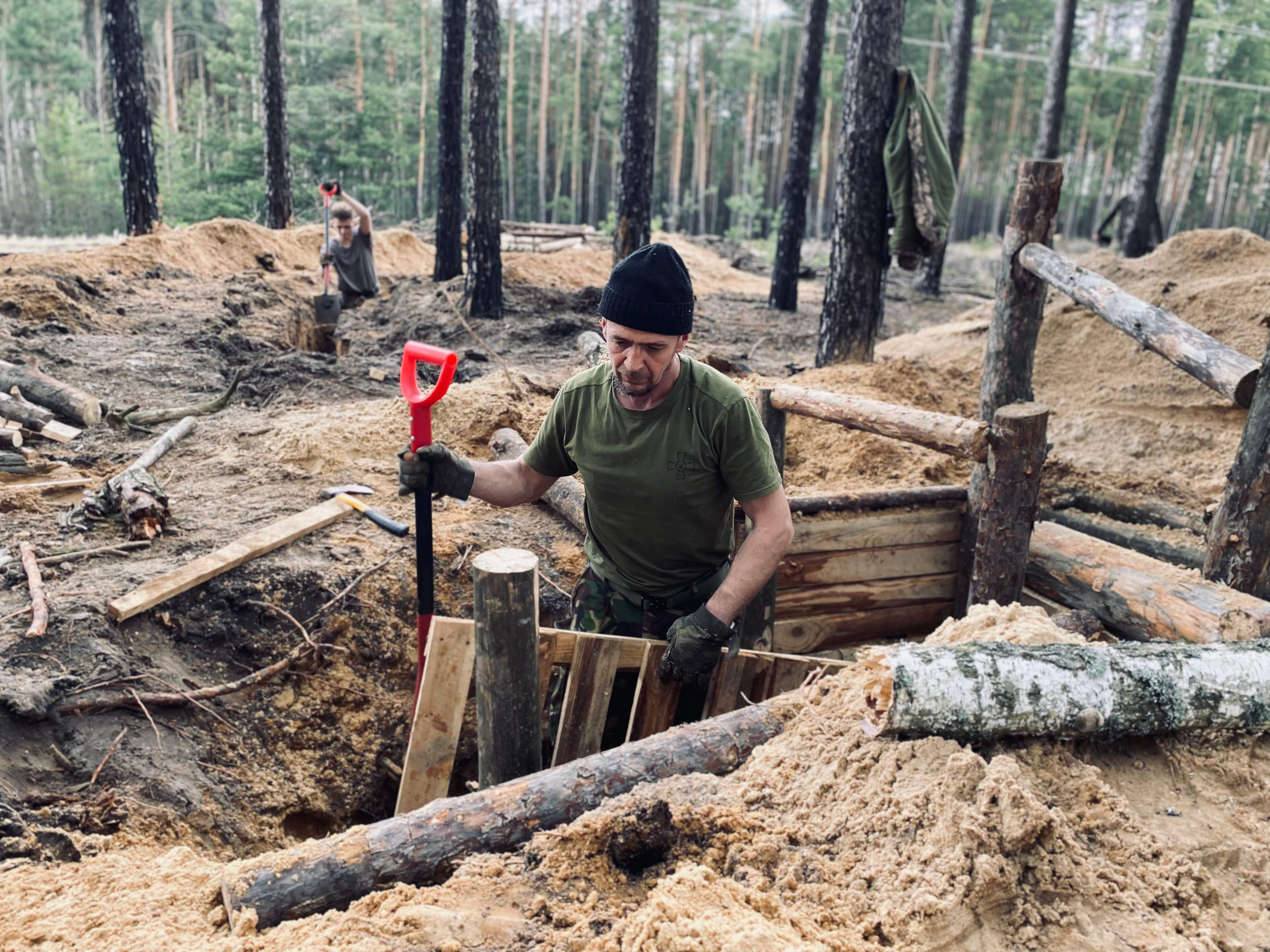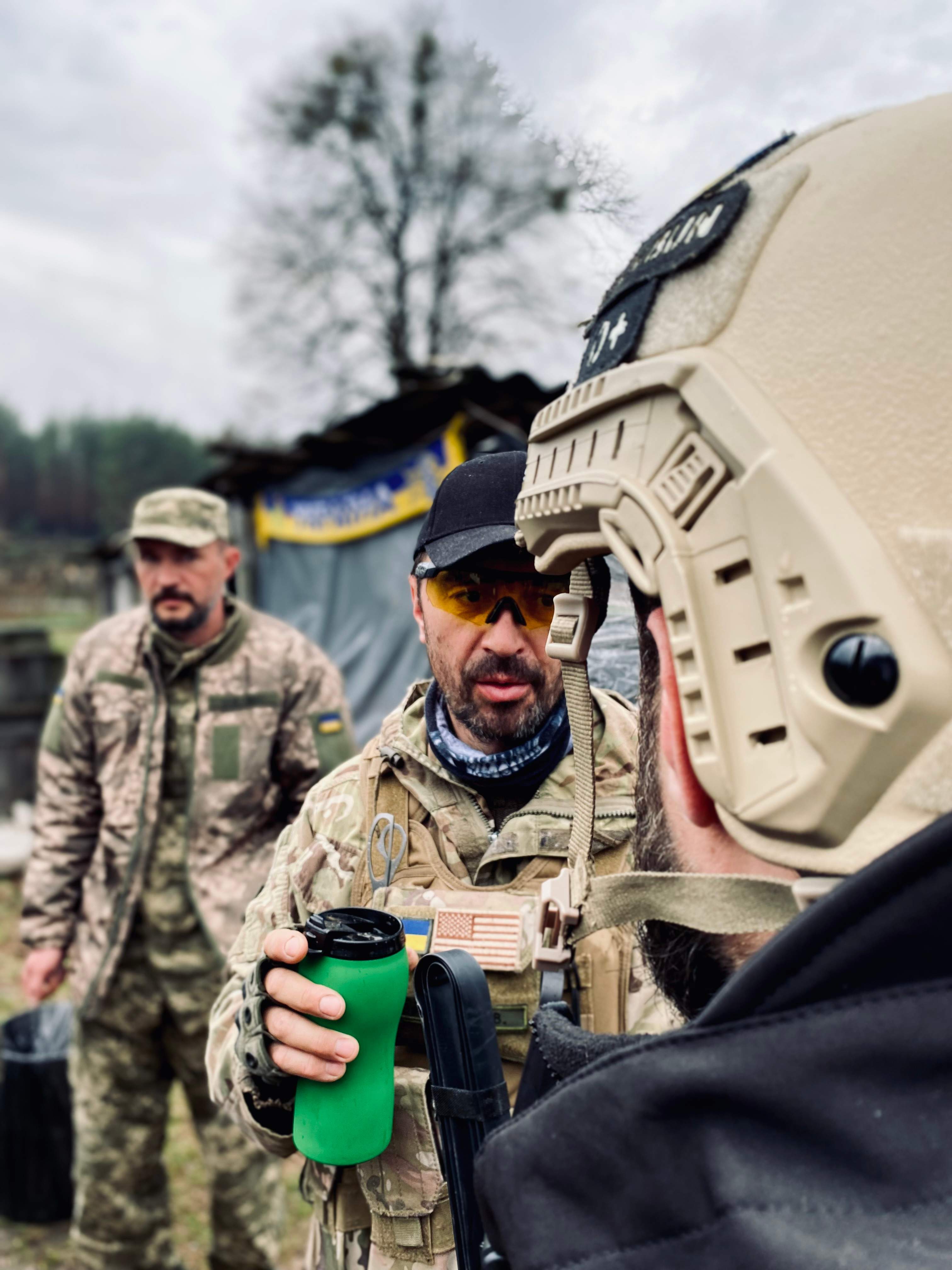 Yesterday I was in Gostomel and I stopped by to look at the townhouse where my friends used to live. I wrote about them in my previous article for monocle (see issue 150). Those friends with whom I drank wine and talked a lot. I looked at their mutilated house and cried. Then I got back into the car and drove on.
If you set out from our base in the morning you will be in Chernobyl by lunchtime. This was a desolate area, even before the war. The 30km radiation zone, put in place after the nuclear disaster in 1986, has made it a region of half-empty villages, poor infrastructure and dense forest. It's scarred by a different, more devastating, disaster now. Everything is ringing with the heavy echo of hostilities. The columns of Russian troops aiming for Kyiv passed through here. Every family can tell you horrors from the occupation.
One of the local women offered us the house of her dying mother. We found walnuts on the windowsill, a 2013 calendar hanging on the wall, religious icons, plastic flowers, holey curtains, hand creams, candles, mosquito spray in the cupboard. On the bedside table is a guide to radiation safety.
The locals help us with food: milk, eggs, venison. We help them with gasoline and our presence. They are calmer with us, they say. If we are here, then there is no enemy.
A month ago we were guarding strategic sites in Kyiv. First the famous TV tower which was hit by a Russian missile on 1 March. We moved to the area three days after the strike. Kyiv looked like London from Danny Boyle's 28 Days Later: empty, rubbish-strewn streets, military police in suvs. We were conducting drills, waiting for the Russians, securing the ravine of Babyn Yar, where 33,771 Jews were massacred by the Nazis in two days in 1941.
In late March the Russians were forced to turn back from the capital and my unit was moved into the woods near the border with Belarus. Our first task was the inspection of one of the houses. The owner's son was in the army, so the enemy buried an anti-tank mine in the front garden. While we were looking for it, we heard stories of murder and looting, mined cemeteries, raped girls and boilers stolen from houses. Eventually our interlocutors all moved onto one inevitability of Russian occupation: the shit. Faeces on the beds, on the pillows, on the kitchen tables, left as a sign that the Russians were here. The Polish writer Stanislaw Jerzy Lec called this "excremental fierceness".
On our fifth day in Polesia, the medical service brought our neighbours their son's car. The car was all shot-up but its owner was nowhere to be seen. Locals claimed that the Russians were being redeployed from the area and that some of them were apologising and saying that they were only "following orders". When the Buryats and Chechens were deployed to the village the real terror began. Violence, looting and public executions.
When we entered a new village, the local women would surge towards us, hugging, crying and thanking us. But we were embarrassed. We didn't liberate these lands; we didn't chase the Russians away. My unit moved here to prevent a new attack on Kyiv, to build defensive ditches, dugouts and bunkers while more armed units are fighting in the east and south of Ukraine. I read obituaries every day, recognising familiar names. My acquaintances and friends. Former journalists, public figures, normal people.
The day the invasion began I thought about my possible destiny. It seemed that life was over and I mentally said goodbye to everything, thanking the universe for the wonderful years it had given me. Did I imagine myself as a soldier digging trenches in the centre of Kyiv or hugging and comforting an old babushka who was crying like a child? Did I think that I would be driving a used pickup truck with a machine gun on its roof? What was I thinking when Russia launched its attack? I don't remember. It was so long ago.
In the first days of the invasion, I tried to join the battalion I had served with in 2014. Despite the fact that I was in the priority reserve, I was not registered. In desperation, I agreed to my former commander's suggestion to go to the battalion's headquarters without registering. "We'll find a solution," he said. But nothing was decided. My former comrades went south and I was left alone in the barracks, confused and unhappy. It seemed to me that I was of no use; everyone around was fighting and I had nothing to offer. After a few days I joined the Territorial Defence Forces. As for my former comrades, it's difficult to stay in touch. I know that one of my commanders was killed but I don't know how many others are still alive.
Several difficult lives have been lived. Many things that seemed impossible to ever imagine have happened on roads I used to drive down on trips to the countryside. Meanwhile, the trees have bloomed, nature has woken up – it has its own schedule to keep to. After the liberation of the Kyiv region, my city is also coming back to life. There is tension, there is the pain of war but the streets are crowded, the roads are congested, the cafés, gyms and dry cleaners are open, the supermarkets are full of groceries. Only the anti-tank checkpoints and sandbags remind us that, until recently, this was the front line. And, just a few kilometres beyond the suburbs, you can see the ruined cities whose names now ring out in infamy: Bucha, Irpin, Borodyanka.
From time to time I visit Kyiv. Not everyone is so lucky. I go to my empty apartment to wash my clothes, have a hot shower and lie on my orthopaedic mattress. Then I jump back in the car and return to the forests that have become my new home. The forests that halted my enemy.
We have come to terms with the fact that the war will be long and we will have to reconquer our territories one at a time. This is a great and terrible war. But I know we will win. We have no other option.
I'm lying on an army couch; I haven't taken off my shoes because I'm on patrol in half an hour. We are preparing to go somewhere closer to the fighting in the east or south. I'm glad because, right now, the stoves in our house are so hot that I can't breathe. It's like being in an office here: we argue over how hot to have the room. Sometimes it gets tense. I use such brutal curses that I surprise myself. But now I am tired and I have no strength to quarrel. A long night of patrolling the woods is ahead of me. So Radiohead are in my headphones, a 120kg soldier is playing Angry Birds on his phone next to me, the windows are shaking because de-mining is taking place in the village. I'll lie down for a while, then I'll make myself a coffee, fill my flask and go out into the dark woods hoping finally to meet a deer. I have never seen a live one before. 
Photographer: Alex Crétey Systermans, Alamy, Artem Chekh