The Agenda / Global
Culture
The 75th Cannes film festival, a Finnish art fair and the oldest bookseller school in France.
booksellers ––– france
School of thought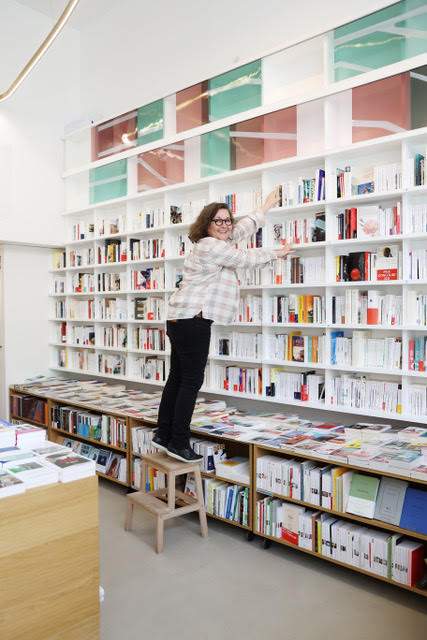 "We have a global responsibility for the métier of the bookseller," says Alexia Dumaine, standing in front of a digital whiteboard. "If people have a good experience in the bookshop we run, other bookshops will benefit." It's 09.00 on a Tuesday morning in Dumaine's class at the École de la Librairie, the oldest bookseller school in France, based in the Parisian suburb of Maisons-Alfort.
While the school's most popular course is the two-year post-baccalaureate bookseller diploma (aimed at 16-to-29-year-olds), it also offers shorter training courses for adults who want to change careers. Among today's group is Marjolaine Petillon, a web developer who wants to start selling books in the Basque country. Other classmates work in administration and banking. All are united in their dream of becoming bookshop owners. "There is a bit of a pattern among our mature students," says the school's director, Caroline Meneghetti. "Most of them are between 35 and 50 years old and are in lucrative jobs but they are longing for more purpose in their professional lives."
Though the job is not like that of a pharmacist or lawyer, which require a diploma to practise, the school's activities are rooted in the belief that in order to become a good libraire, you need more than a passion for books. The École teaches students three key facets of the profession: stockkeeping, customer relations and management. There's a classroom where students learn to create window displays, another with computers for teaching stock control and the Librairie La Ruche, its public-facing bookshop for practical classes. The aim is to have graduates leave with a fully fledged business plan. Alumni have gone on to open Francophone bookshops abroad, boutiques selling secondhand titles and book-cafés. Perhaps the most unusual venture to come out of the school is La Flânante in Brittany, a bicycle-bookshop opened in 2020 by Robin Ranjore that pops up at local markets and delivers orders to customers on two wheels.
"At the school, we nurture this close, almost intimate, relationship between the vendor and the buyer"
Only in France could an institution like this really exist. "We're a country where the profession of the libraire is still very much alive," says Meneghetti, referring to the fact that every town or neighbourhood has at least one independent bookshop. A 1981 law establishing a fixed price for books sold in France has been instrumental in protecting small shops from chains such as Fnac as well as online retailers including Amazon. Meneghetti believes that "if you have a bookshop with a carefully chosen selection and helpful staff near your home, you'll always prefer going there to buying a book for the same price on Amazon. At the school, we nurture this close, almost intimate, relationship between vendor and buyer."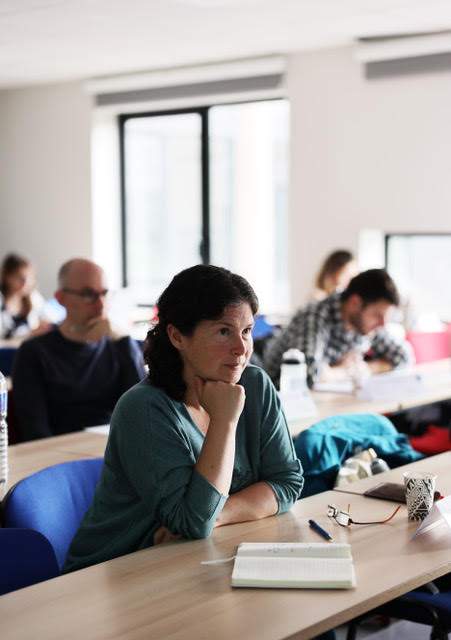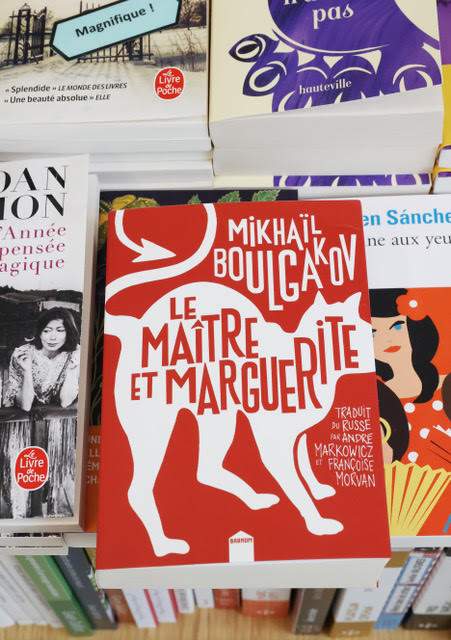 Dumaine, who used to manage Librairie Folies d'Encre in Montreuil and is now one of the school's 40 or so specialised tutors, agrees that an attentive, knowledgeable seller is integral to the survival of the bricks-and-mortar bookshop. "We might not have the same presence as Amazon but on some levels we win – curation, conviviality and advice."
After the class monocle visits Librairie La Ruche, which operates like a normal business. We are greeted by manager Isabelle Gagnon, who gives a quick rundown of its inventory and a couple of suggestions. Something Meneghetti said comes to mind: "They say that the bookseller has an intellectual and managerial role but there's a third point that's just as important: you have to love people."
lecoledelalibrairie.fr
---
biennale ––– finland
Countryside views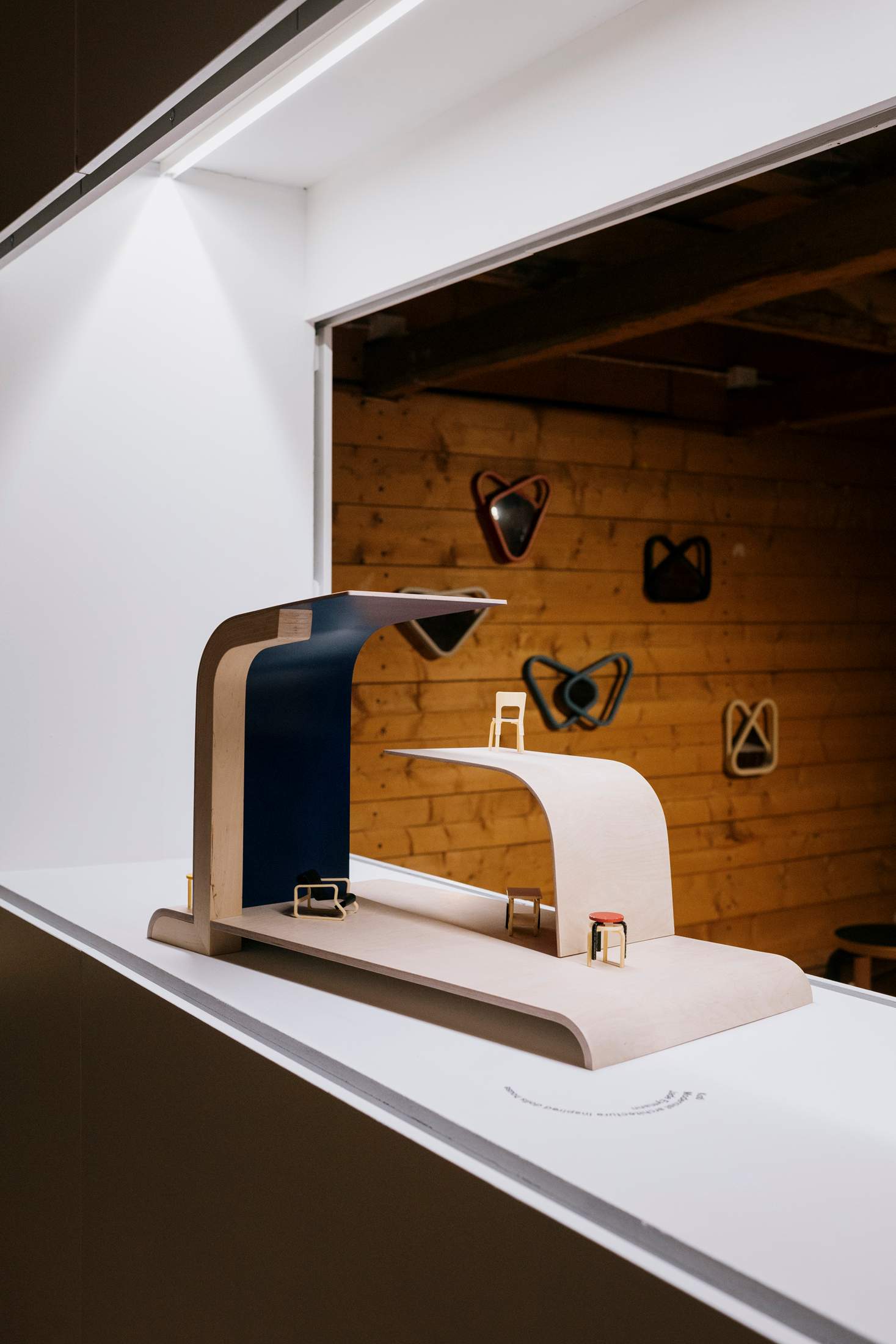 The village of Fiskars is an unusual backdrop for an international art and design festival. With its 17th-century former ironworks, the place is said to be the birthplace of Finnish industry. Today its ancient brick and wooden buildings stand in stark contrast to the glossy modern halls at Milan's Salone del Mobile or Art Basel. But it's here that the country's latest major cultural event has set up shop: the Fiskars Village Art & Design Biennale will occupy buildings across town for the summer.
"History lends this space a feel that cannot be replicated," says Anniina Koivu, co-curator of one of the biennale's three main exhibitions, U-Joints: Knots and Knits. "It's easy to imagine a craftsman knotting away or sculpting a piece of wood here hundreds of years ago," she says from inside the gallery space, an old granary set by a placid river. To be fair, choosing Fiskars as a location isn't that peculiar. Plenty of galleries have experimented with rural locations recently and the village is home to hundreds of artists and craftsmen as well as galleries, design brand Nikari and ceramics art museum Kwum.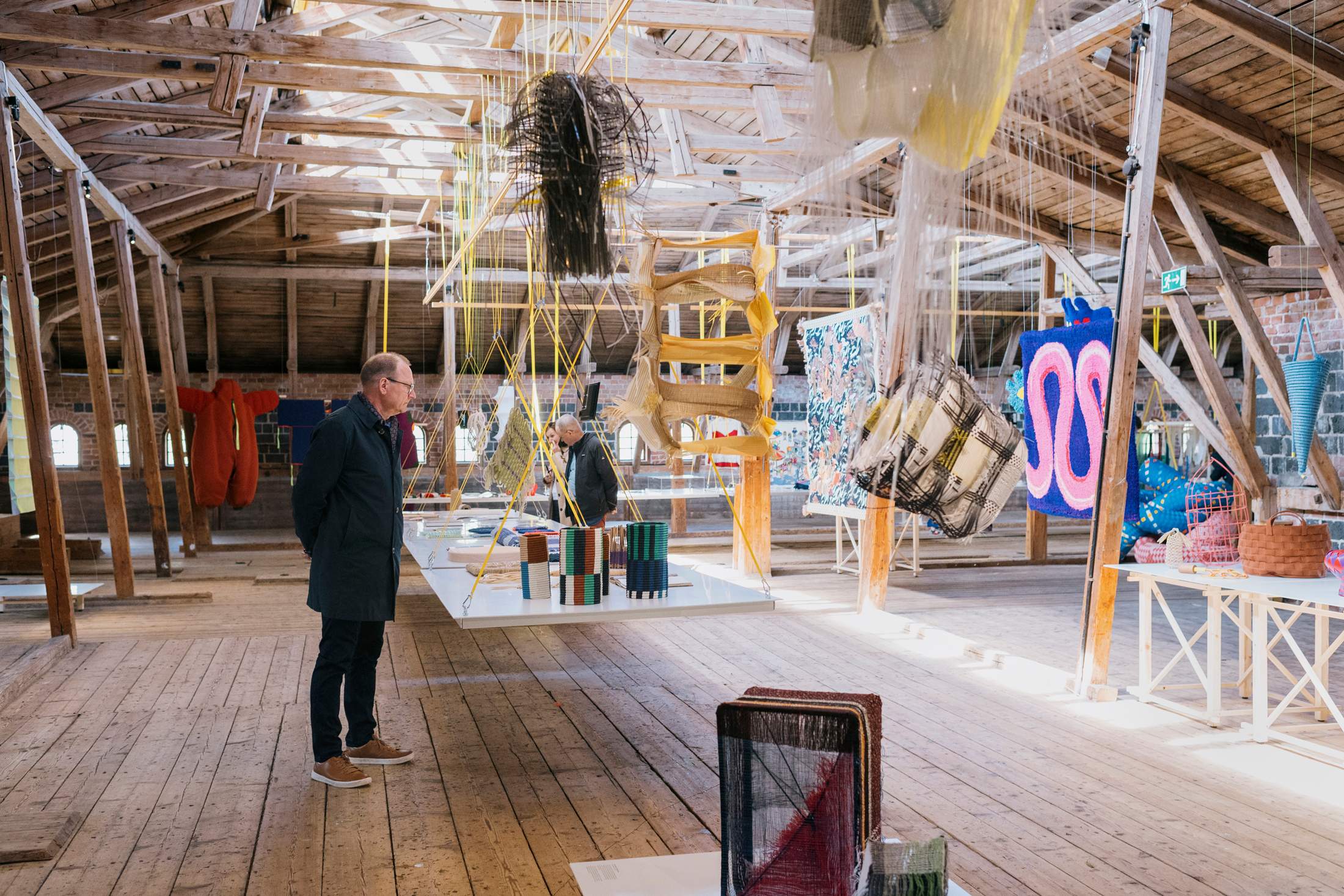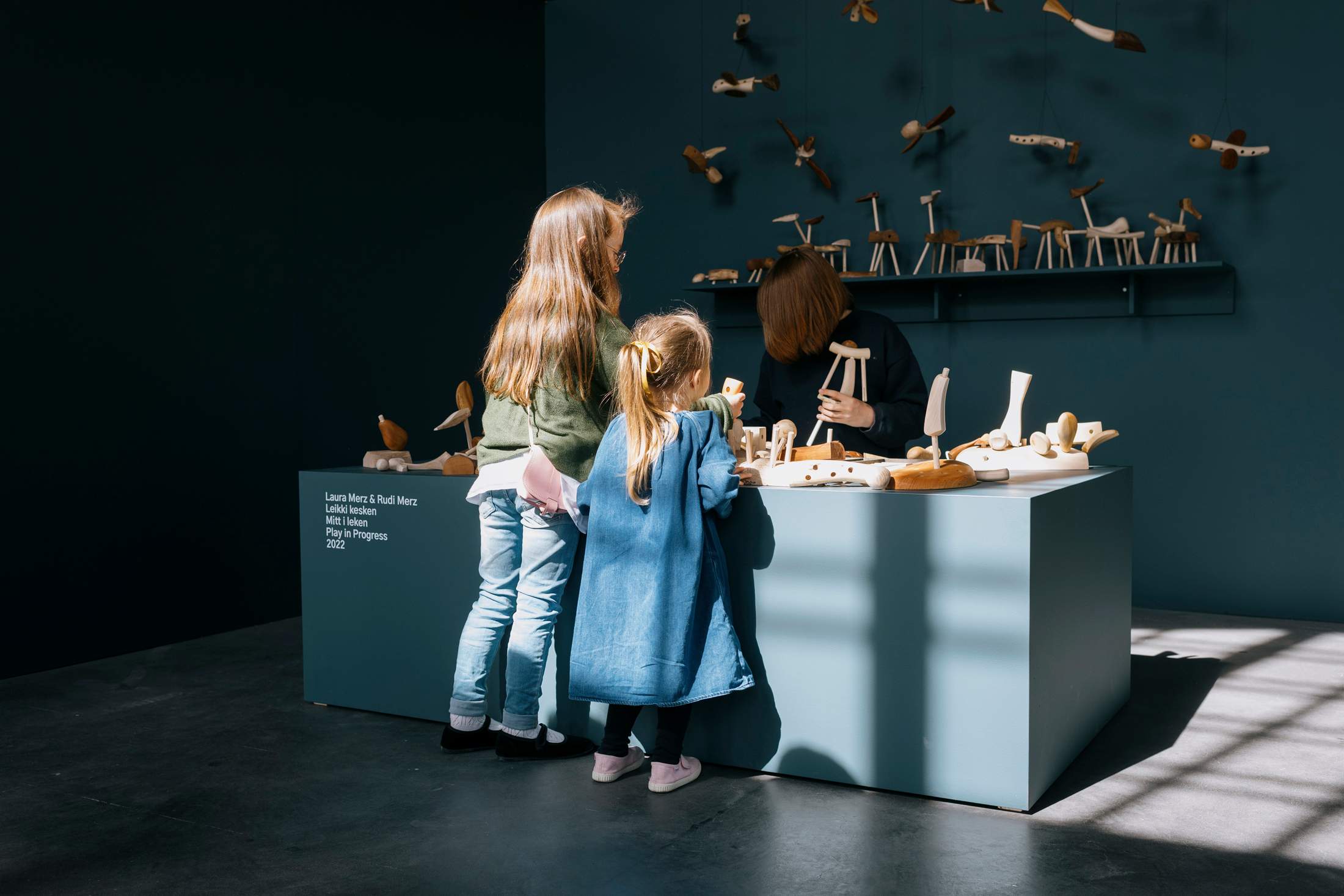 The biennale pairs architecture shows with installation-led exhibitions. A show called House by an Architect is a collection of wooden mini houses laid out in a vast grassy field. Visitors to the biennale can book a night's stay in any of them, including a modern treehouse by Kristian Talvitie. "The way we live is undergoing a transformation and people's demands are changing," says biennale curator Kari Korkman.
The biennale's third main exhibition displays artworks by Fiskars-based co-operative Onoma. Hidden presents artworks exploring the limitations and possibilities afforded by our senses. "There is something hidden in all art," says participating artist Petteri Masalin. "The way we engage with artworks reveals different things to different people."
Fiskars Village Art & Design Biennale runs until 4 September; fiskarsvillagebiennale.com
---
publishing ––– uae
Talking books
Salem AlSuwaidi is always up for a debate. That's why the half-Emirati, half-Moroccan founded Swalif: a publishing house that aims to redefine the way young Arabs exchange ideas (swalif is Arabic for "informal conversations"). This uae-based collective provides space and funding for creatives across the MENA region to propose book projects and then turn them into reality. Swalif's first release is Encapsulated Volume 1: Photoessays on Khaleejiness, a hardback exploring what being Khaleeji (from the Arabian Peninsula) means for a younger generation.
Swalif's aim is to publish a new book every quarter, to partner with galleries, offer artist residencies and facilitate new conversations between young Arab creatives.
swalif.store
---
film ––– france
Yes we Cannes
At the 75th Festival du Film in May, big-money bling made way for old-fashioned glamour. Julia Roberts dazzled in her understated all-black Louis Vuitton suit, while Rebecca Hall and Lashana Lynch went with a tutti-frutti Gucci gown and a mirrorball Dolce & Gabbana dress respectively. Gossip, as ever, was not in short supply: actor Vincent Lindon (cast member of last year's Palme d'Or winner Titane) acted as jury president but was rumoured to be a last-minute replacement for Penelope Cruz and George Clooney. The $1,000 (€930) membership-only American Pavilion attracted opprobrium when interns said they had paid up to $4,000 (€3,725) to work there.
"Cruise said he makes films for people to enjoy on the big screen in the company of others"
There were plenty of memorable titles: director Ali Abbasi's Holy Spider is based on the true story of an Iranian serial killer. Swedish director Ruben Östlund's Triangle of Sadness is a funny and daring social satire set on a cruise ship and George Miller's imaginative Three Thousand Years of Longing is a big-budget take on an Arabian nights fantasy featuring Idris Elba as a djinn in a bottle.
The festival also had an abundance of sincerity. The opening ceremony featured an impassioned plea from Volodymyr Zelensky. Still, that seriousness didn't inhibit some spectacular presentations: Tom Cruise brought US show-stopping to another level by announcing Top Gun Maverick as eight French fighter jets flew above the Croisette trailing smoke in red and blue. Declaring that Top Gun Maverick would never premiere on a streaming service, Cruise reiterated that he makes films for people to enjoy on the big screen in the company of others. He has become a leading advocate for such entertainment; cinephiles all over the world will be hailing his Cannes-do attitude. 
photographers: Stephanie Füssenich, Juho Kuva. Image: Swalif Publishing House