The Agenda / Global
Design
The Royal College of Art in London has a new wing and Venice's Procuratie Vecchie reopens.
PUBLIC SPACE –––

 Italy
No place like home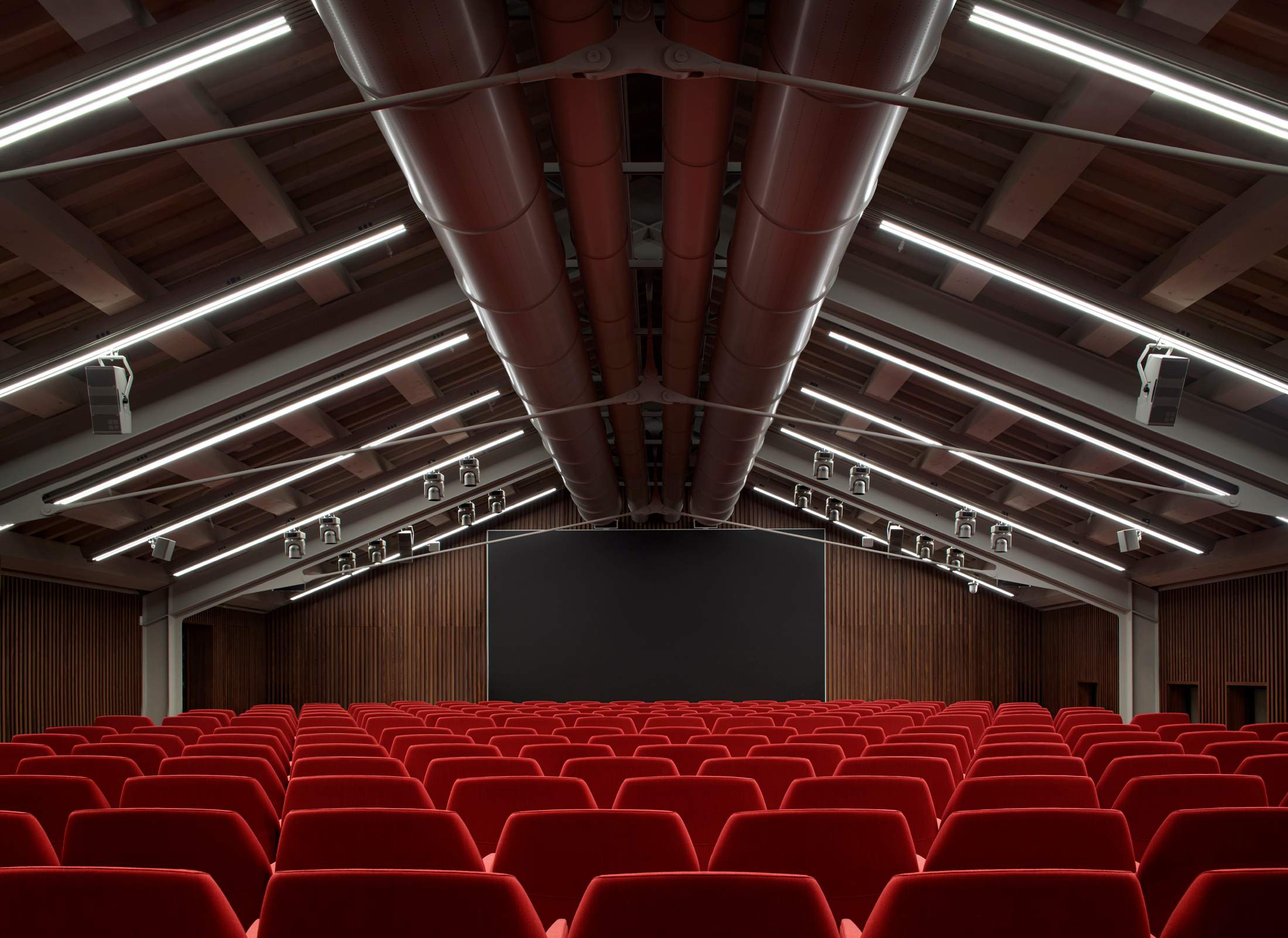 The buildings that line the piazzas of Italian cities are as important as the public space itself. They define the space, serving as the backdrop for residents to sip their caffè, meet friends and watch the world go by. These buildings should, as such, be home to businesses and operations that serve the needs of local people. This is not the case in Venice, where St Mark's Square is more tourist trap than civic heart.
It's a situation that has been made more difficult by the fact that the Procuratie Vecchie building, with its iconic arched colonnade on the northern side of the square, has been closed to the public since it was built in 1538. But a newly completed renovation of its interiors by David Chipperfield Architects Milan (dcam) looks to – in Chipperfield's words – "return the building to the people as a place to love and a font of inspiration."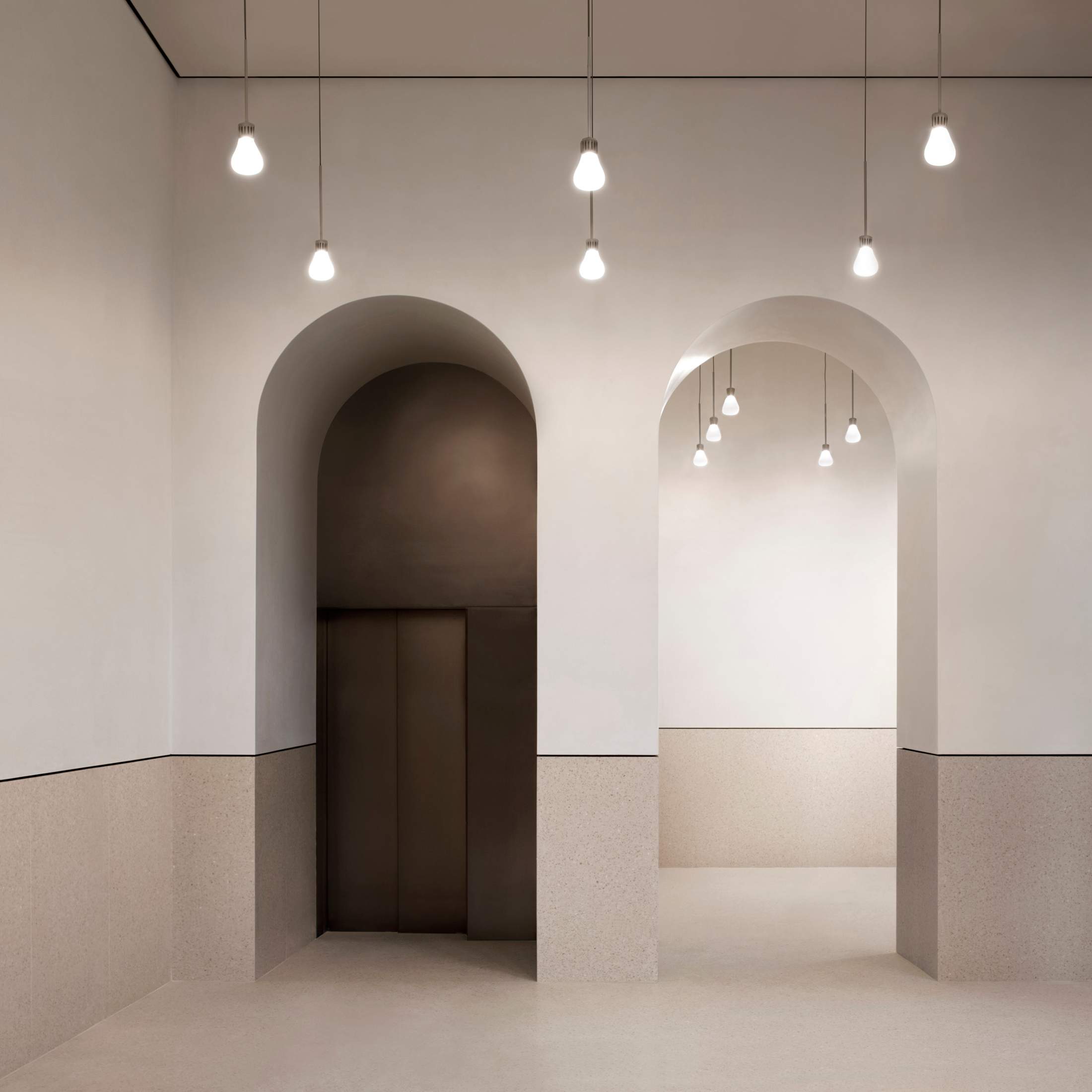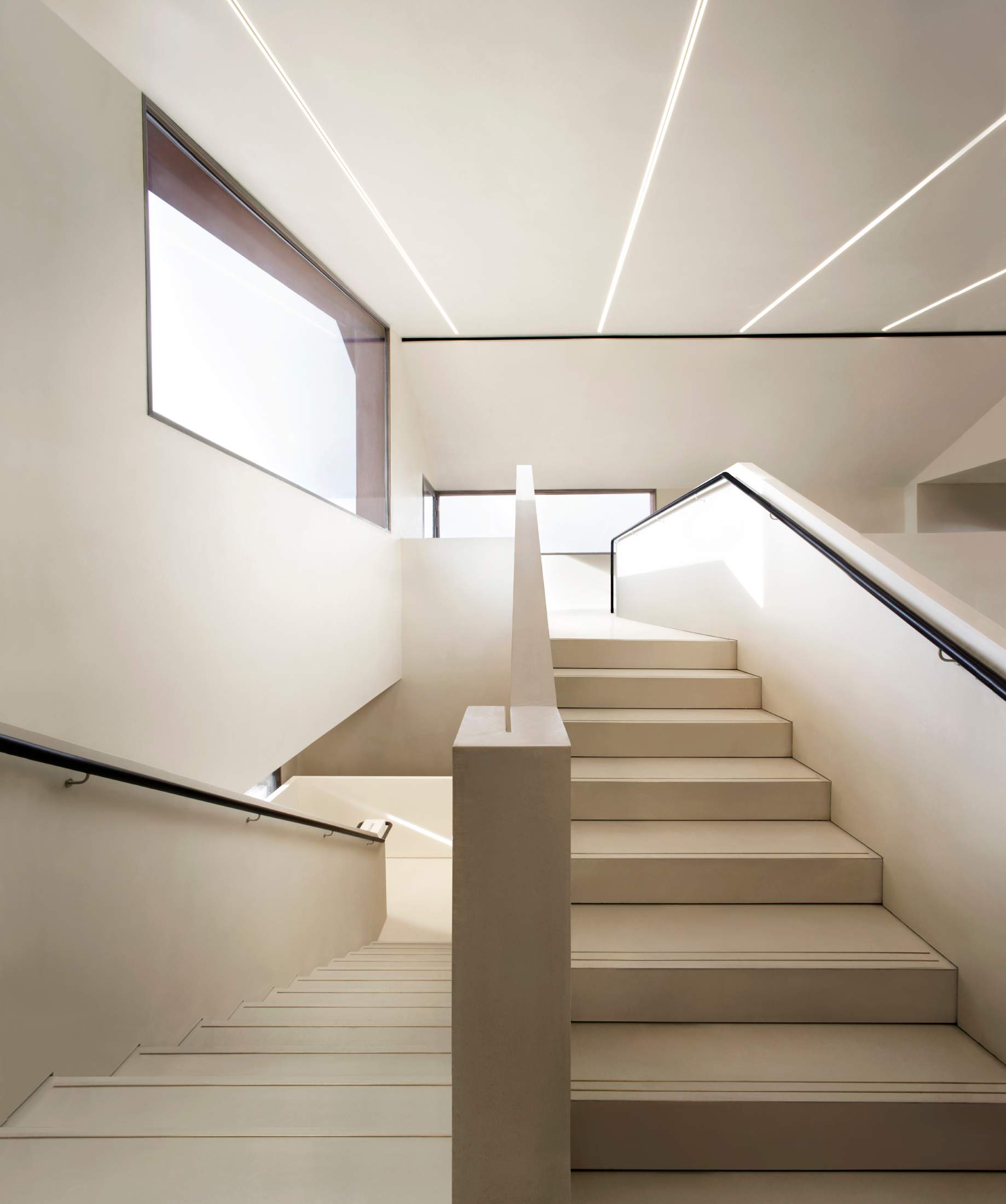 Mostly vacant since the 1980s, Procuratie Vecchie was built as a home for senior Venetian government officials and is now owned by Generali, the insurance company that commissioned dcam to revitalise the structure's interior. With the exception of striking new staircases, a rooftop pavilion and a new auditorium, the architects opted for a soft touch, seeking to reveal the various architectural interventions that have taken place over the building's 500-year life. Historic terrazzo flooring, timber ceilings and frescoes have been revealed and original brick walls whitewashed to tie the spaces together.
Every change was finished in partnership with local craftspeople, using traditional methods – an expensive and timely process. "We went a long way beyond strict commercial decision-making. It's much easier to cover up a wall and much easier to put some plasterboard somewhere," says Chipperfield. "What we've done is uncover everything and bring everything back. That takes patience, not just from the architects and the craftspeople but also from the client to understand that restoring something in this way is a noble cause."
"This project has needed patience – from architects, craftspeople and the client; restoration in this way is a noble cause"
The building's first and second floors have also been transformed into offices, a move that returns daily work to the centre of a city dominated by tourists and museums. Even more significant is the creation of the auditorium and new exhibition spaces, a café and rooftop terrace – all open to the public and managed by Human Safety Net, a global foundation supporting people living in vulnerable circumstances. 
"Of course, in Venice, it's expected that international visitors will come and discover this space," says Emma Ursich, Human Safety Net's executive officer. "But the people of Venice will benefit too. They have a new space to be, where they can come for brunch on Sunday morning or listen to a concert." 
The transformation of the building will allow locals not only to enjoy new views across the rooftops of St Mark's but new ways of experiencing Venice. It points to a more hopeful future – one where Venetians are invited to reclaim their city.
---
architecture –––

 UK
Competitive nature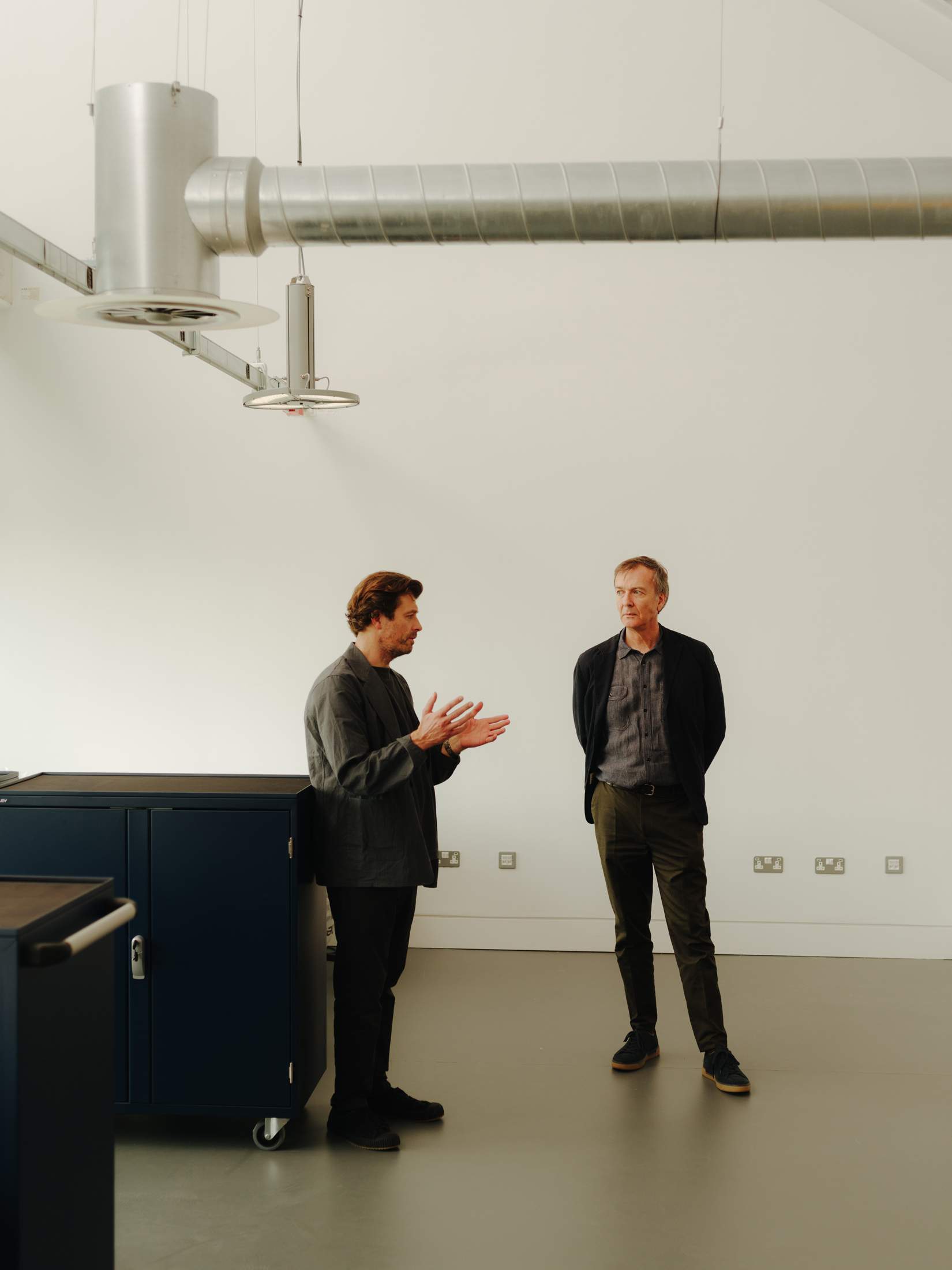 The winners of architectural competitions face a lot of scrutiny around the worthiness and quality of their design. But no such grumblings have greeted Herzog & de Meuron's newly completed Royal College of Art (rca) building in London's Battersea. Named the Rausing Research and Innovation Building, it was completed to a 2016 competition-winning design by the Swiss practice.
"It was a unanimous decision that they would be the winner because they were the only entrant that proposed a concept that looked beyond the site," says Paul Thompson, the rca's vice-chancellor. "They didn't present a singular building but rather a vision that referenced the immediate streetscape and other rca buildings."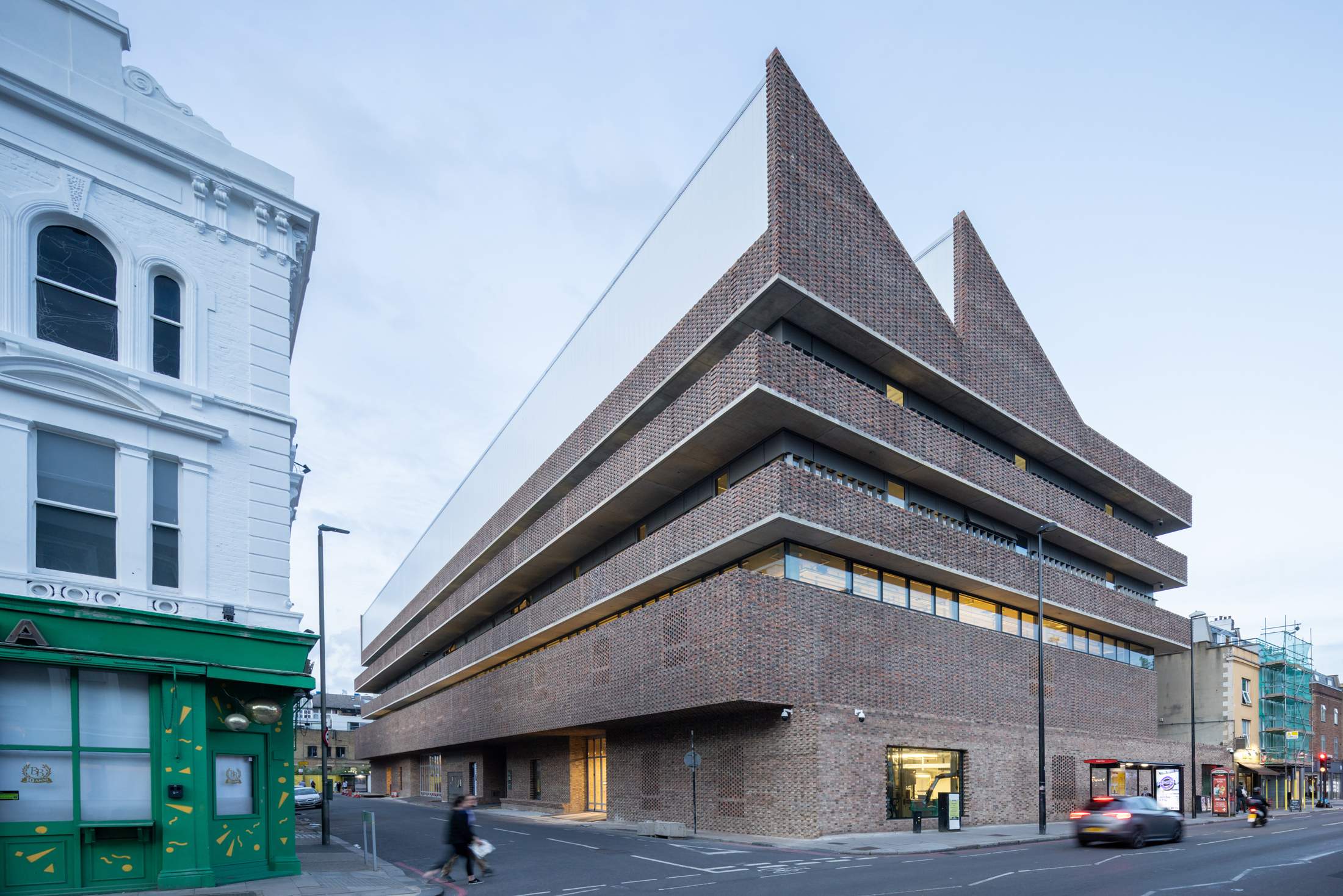 It's a vision they have executed to perfection, with the new structure opening up to the neighbourhood around it. Located a short walk from the rca's flagship Dyson building, the Rausing, as it's known, is composed of a ground floor with workshops (with full-height windows in some, allowing passers-by to look in) with two distinct wings on the floors above; one houses research spaces for subjects from robotics to manufacturing, while the other has dedicated design studios with balconies that enjoy views of the street and the Dyson building beyond.
"We wanted it to feel very much a part of the neighbourhood"
"It felt natural to include all these balconies and give students the ability not just to open a window but to be able to get outside, look down and get a perspective [on the campus]," says John O'Mara, Herzog & de Meuron's UK studio director.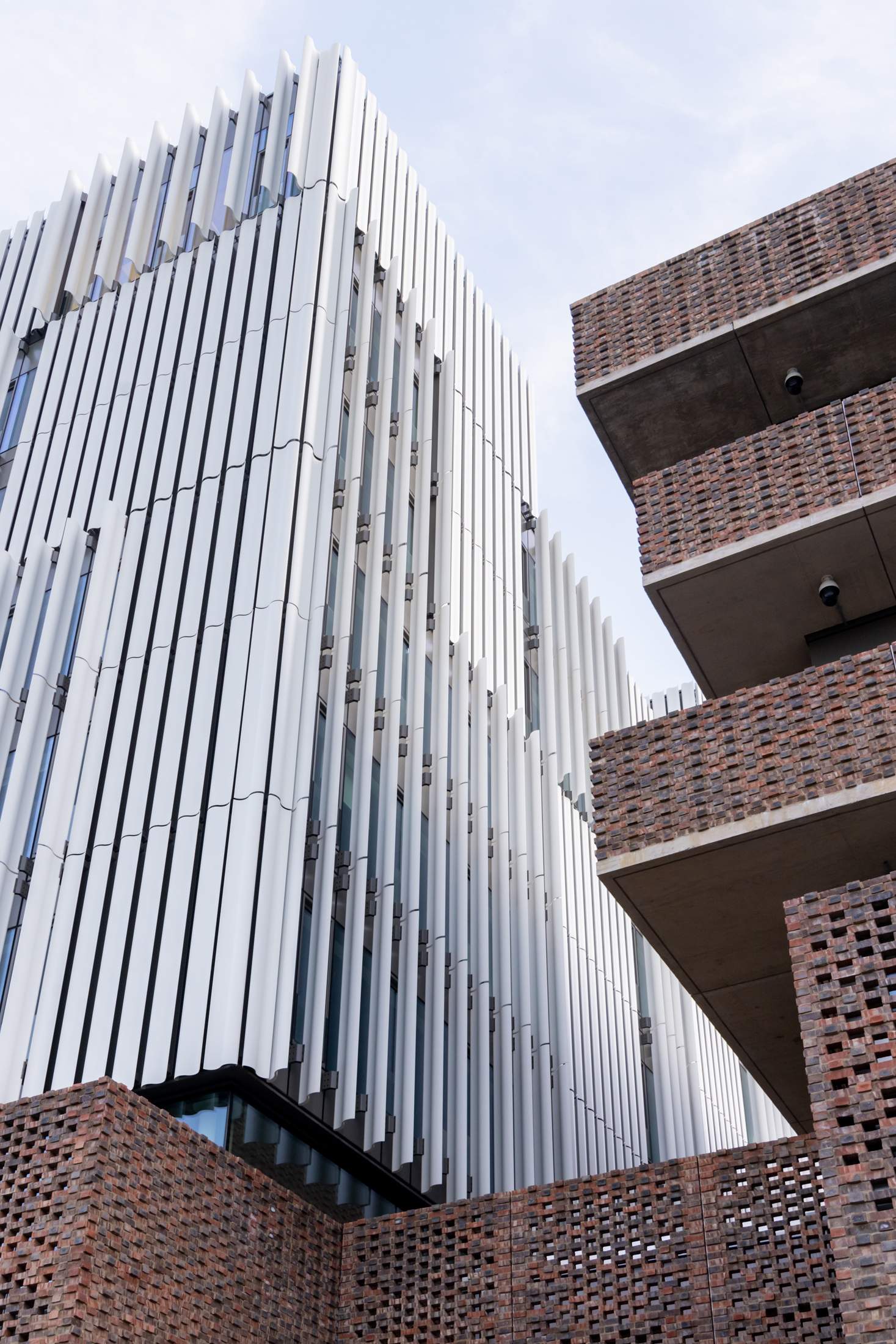 At the centre of the building is The Hangar, a double-height exhibition space with vast doors at either end that open out onto the street and connect to walkways intersecting the site. The result? Easy access for locals and students alike to the building's leafy courtyards. "What we wanted to do was make it feel very much a part of Battersea," says O'Mara of the building's openness to the public. "We wanted to root it down here and cement the neighbourhood for the rca." And that's just what they've achieved – bricks and mortar justification for scooping that gold.
---
On DESIGN
NOLAN GILES ON...
Engaging citizens
Westfield shopping centre in east London isn't the type of place you would imagine to hear a compelling conversation around urban planning. But tucked in to an out-of-use retail space, crowds gather around a miniature version of the local area plotted out on a table. They're here to learn about a corner of London that is being developed through a 2012 Olympic Games legacy project, which aims to improve quality of life. Too often in city developments the public isn't engaged with what's going on in the place it calls home. Exercises like this suggest that citizens are excited about shaping the place they live in and want to take part in the conversation.
It's an idea that Spanish architect and curator Javier Peña Ibáñez has fostered in his home city of Logroño, where he hosts the Concéntrico festival each year (see page 178). Here the generally dry topic of urbanism is examined through beautiful, playful installations, which are temporarily constructed across the city. Beyond being a gathering point for a global community to debate building better cities, the event educates locals from all walks of life about the positive effect of good urban design. The result is an informed population engaged in this small city's progression.
So what initiatives can be implemented in cities that don't have the luxury of festivals? First, private developers and government bodies need to drop the jargon and level with those whose lives are going to be affected by their grand projects. Words such as "placemaking" and "densification" aren't fun or engaging. People want to hear stories – not just about how a development will improve their lives but what inspired it and how the history of their neighbourhood informed its future. They also want to imagine themselves in said future – photo-realistic renderings are OK, but more creative approaches to providing this are welcome. "Storytelling" is another overused expression in design but in the case of making urban development a palatable topic, it's a valuable tool.
---
fitness –––

 mumbai
Running the city
Prasad Ramamurthy on the joggers stretching their legs in congested Mumbai.
---
It's 05.30 on a Thursday. The sky starts to turn purple and Mumbai begins to stir. In a carpark in the coastal suburb of Bandra, a group of nearly 50 people, ranging in ages from 21 to 73, stand chit-chatting, high-fiving and back-slapping. All are members of Bombay Running, one of a growing number of running clubs in a city not well known for such pursuits. Today's run will follow a stretch of seafront called Bandstand. It's one of those rare spots in this city of 20 million souls where residents can come to open their lungs and stretch their limbs.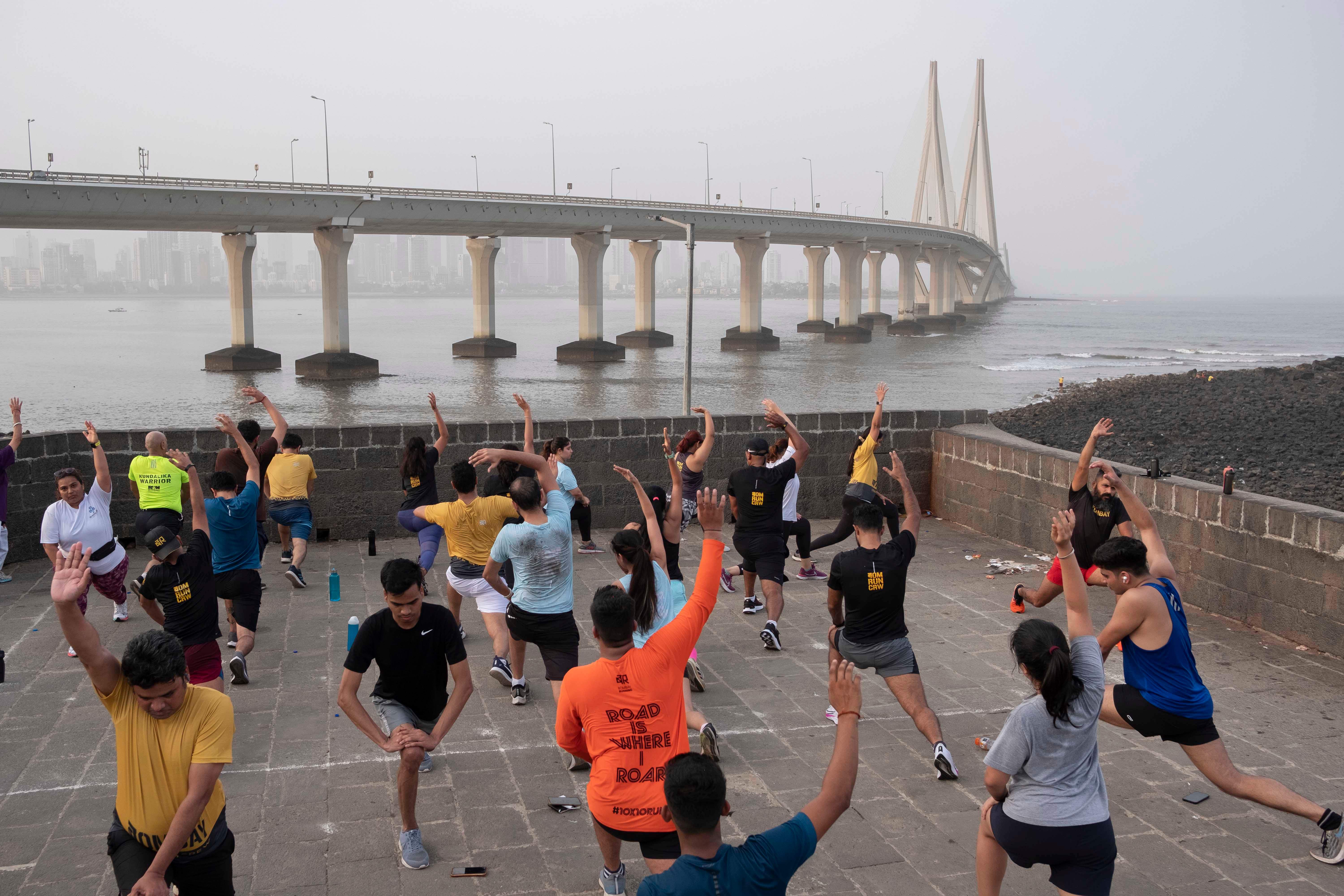 Over the past 10 years there has been a steady increase in the number of Mumbaikars taking up running. Their city has been slow to adapt: Mumbai has been ranked 27th of 30 in a survey of pedestrian-friendly Indian cities. This is unsurprising when you consider that only 30 per cent of the city's streets have pavements. Add to this a traffic density of 2,150 vehicles per kilometre, very poor air quality and an astronomical construction boom and it doesn't seem like a runner's paradise.
What the city does have going for it are pockets of respite – residential neighbourhoods with green cover, large public parks, seaside promenades – and a growing population of hardy joggers. "The city could have better infrastructure and dedicated lanes for runners," says Bombay Running's Deepak Oberoi, who has been pounding the city's streets for almost 20 years. "But when life gives you lemons, you learn to adjust." That means timing a run to coincide with less traffic and lower temperatures: early mornings and late evenings. Runners also vary the length of their runs based on the season – shorter through the summer and monsoon, longer in winter.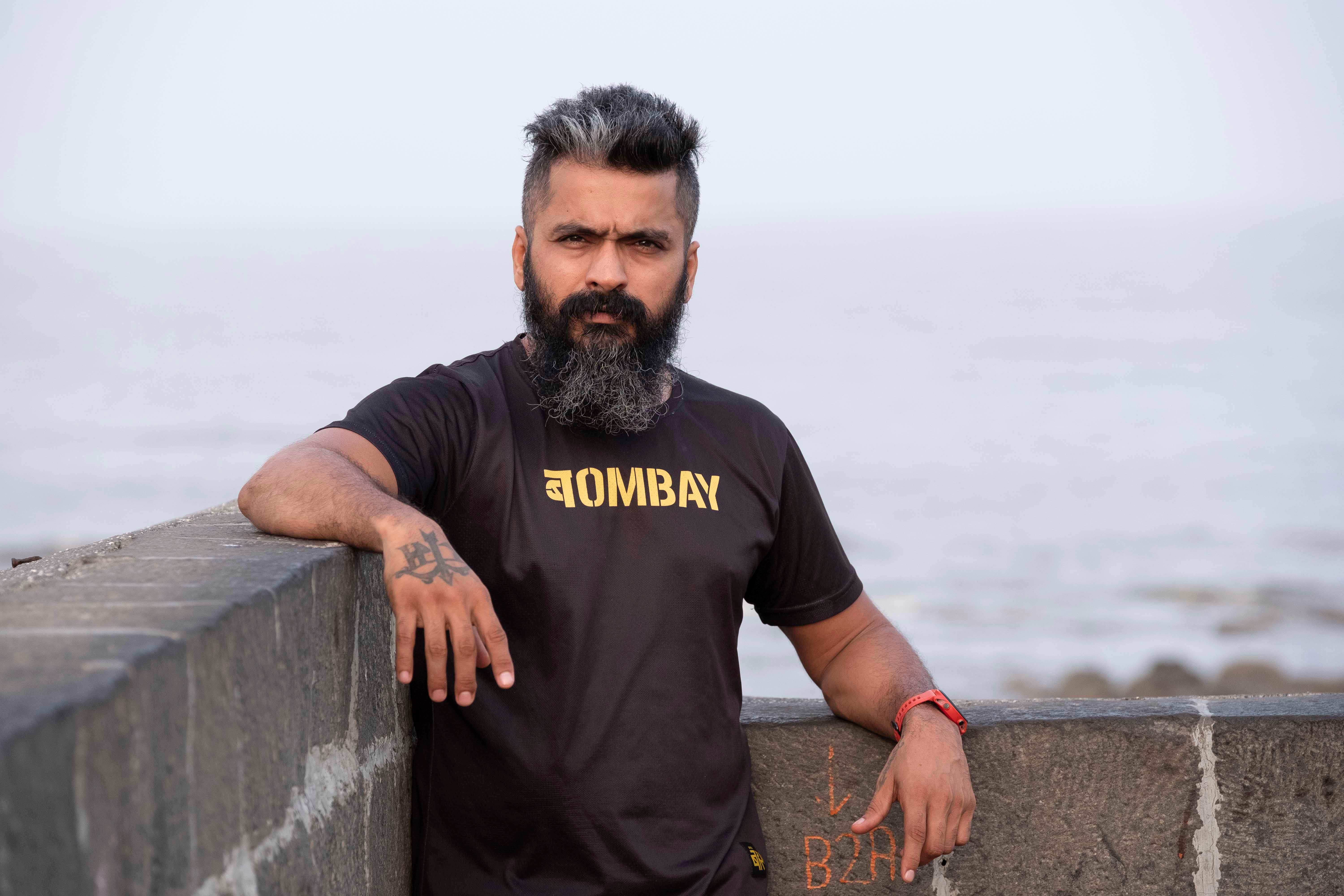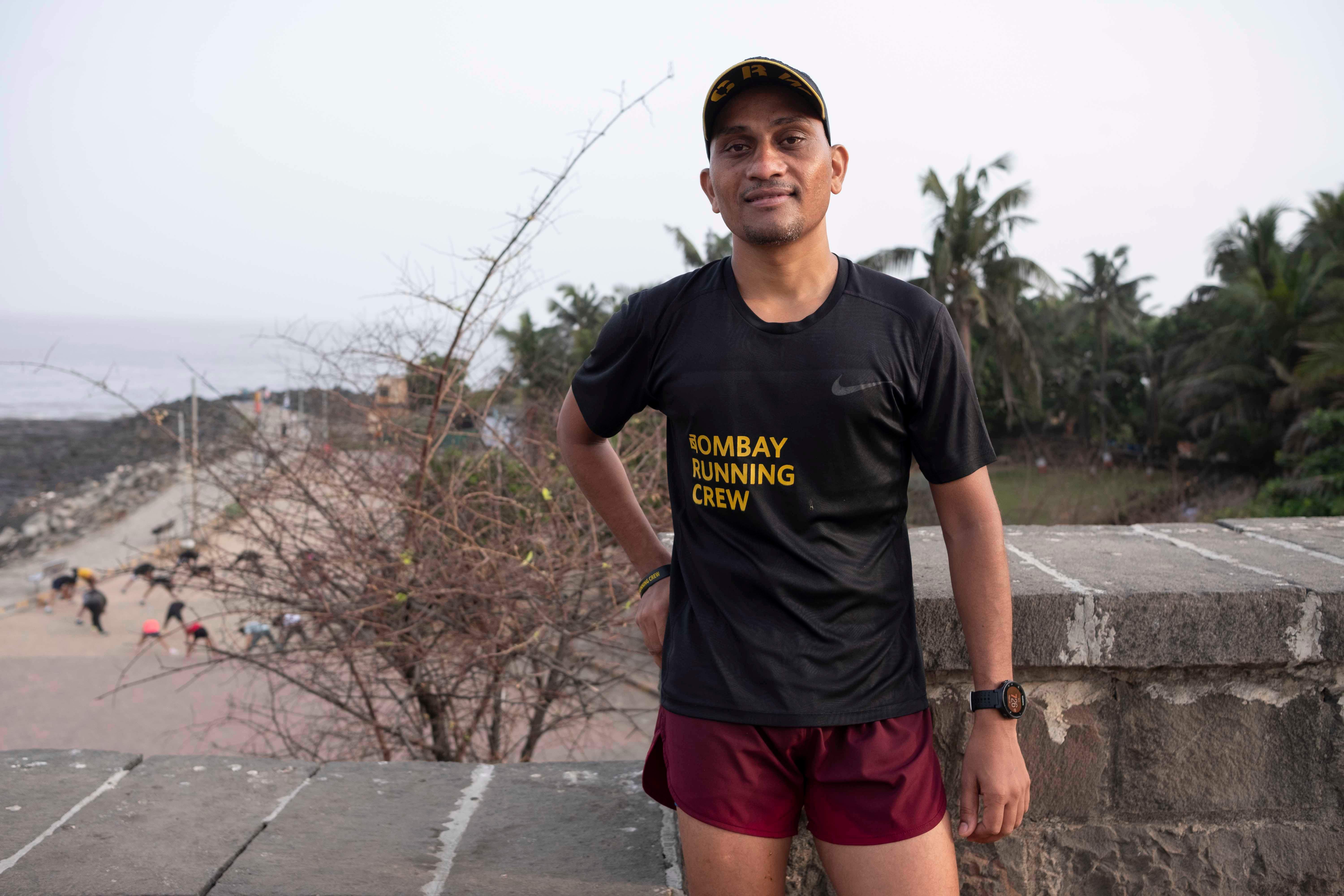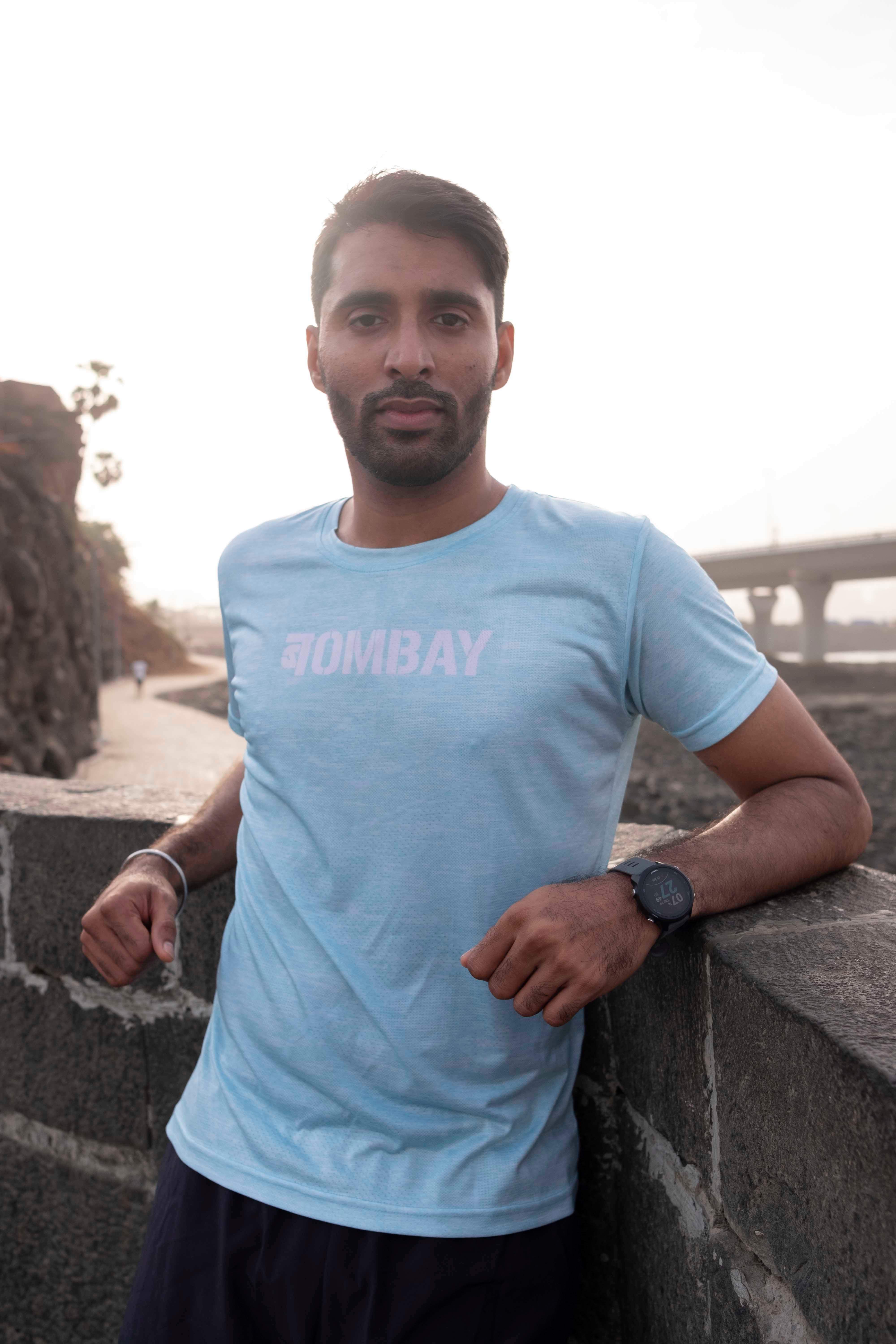 Another factor is the day of the week. Shops and commercial establishments in different areas shut on certain days, which gives Mumbaikars a chance to run undisturbed. Puspamitra Sahu likes to go on Sunday jogs through the downtown financial district, home to her office at India's central bank as well as two Unesco World Heritage sites. "When you're at work, you don't have the bandwidth to look around," she says. "At the weekend, streets are empty. We can appreciate the area's art deco and Indo-Saracenic architecture at our own pace."
Becoming more aware of her surroundings is a by-product of her runs, says Shweta Bhalerao, who uses the time to explore Khar, the suburb where she lives. "I might have passed a shop or a beautiful bungalow and not noticed it because I was inside a car," she says. "But now, because I'm running, I've learned to appreciate my neighbourhood more." Lifelong Mumbai resident Gaurav Bangera agrees. "When you're running, your body is at work," he says. "But your mind is free to observe and remember. Running past public parks, I've remembered how my parents would take us there on picnics. That makes this city feel even more like home."
---
PHOTOGRAPHERS: Matteo de Mayda, Dan Wilton, Karen Dias