Culture: Music / Lisbon
Different beat
Portugal is a recording mecca for acts from across the Lusophone world. But can it export its stars?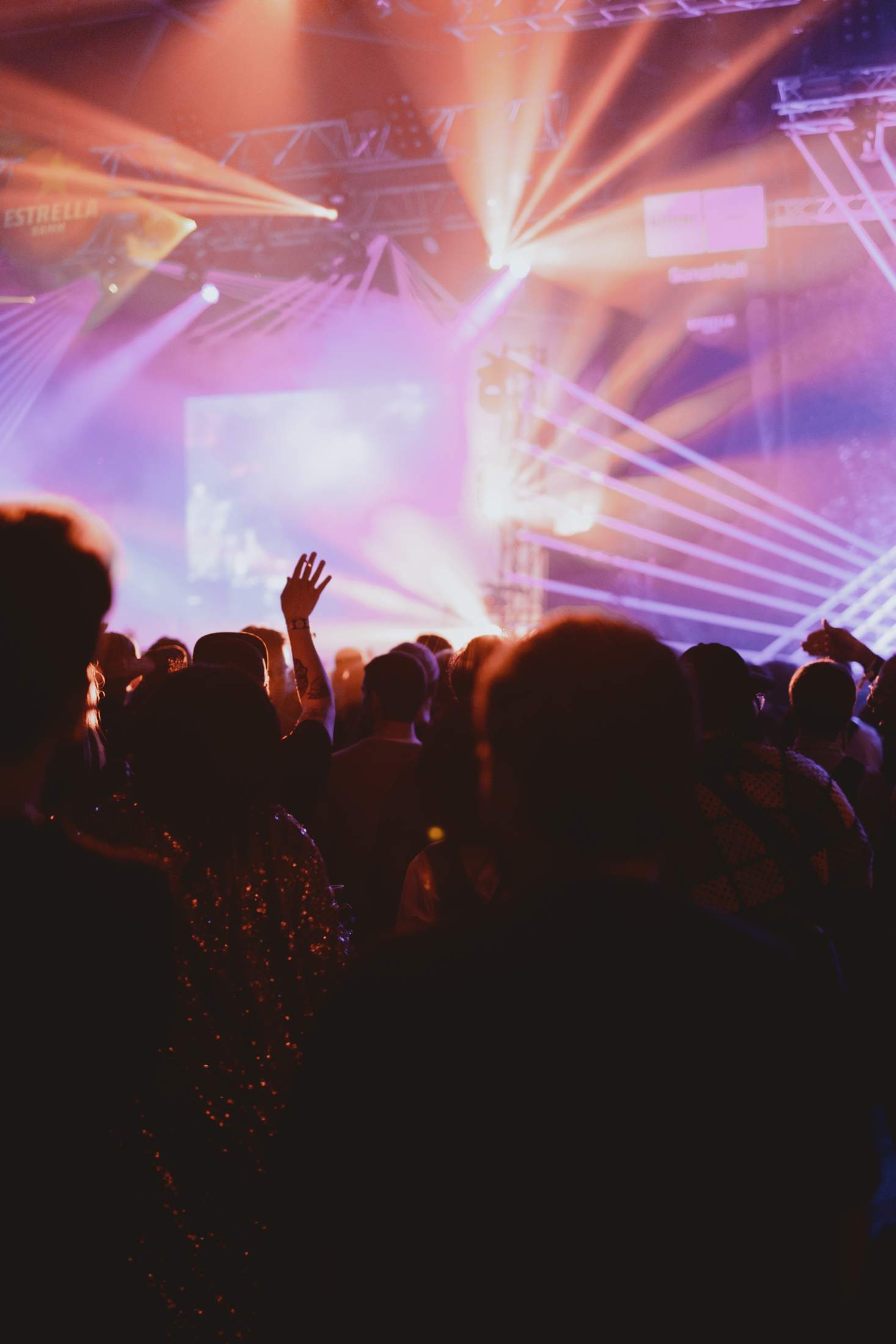 It's 22.00 on a Saturday at the sold-out Coliseu dos Recreios and the crowd is waiting anxiously under the domed ceiling of this storied venue in Lisbon. There's excitement in the air as people lean over the balustrades to get a better view of the stage. The auditorium chants in unison: "Dino, Dino, Dino". They're calling for Dino d'Santiago. Despite having been on Portugal's music scene for the past 20 years, the musician became a star here after the 2018 release of his album Mundu Nôbu ["New World"]. On this record and two more he has released since, the musician (who grew up in an Algarve fishing village) revisited his roots as a son of the Cape Verdean diaspora, mixing rhythms from the African archipelago with electronic soundscapes and singing in Portuguese and Creole. "Good evening, family," he says effusively, as he walks onto the stage in his shiny black outfit.
Smooth r&b vocals start floating over the galloping rhythm of Cape Verde's high-tempo funaná, while hip-hop rhymes are sung over batuku, a percussion-led genre that is getting a synth makeover. The crowd goes wild when D'Santiago takes out a ferrinho, a traditional elongated metallic instrument played by rubbing a knife on it. Moments of euphoric singing are interspersed with sober storytelling as D'Santiago shares tales of the journey that led him to tonight's glory, as well as historical excerpts recounting the hardships endured by Cape Verde's inhabitants.
Still, the overwhelming sentiment tonight is of hope. "I am here to share my past and dream of the future with you," he says. His track "Nova Lisboa" (New Lisbon) has become an unofficial anthem for a generation eager to turn the page on yesterday's traumas and celebrate the unique mix of cultures that's particular to this city.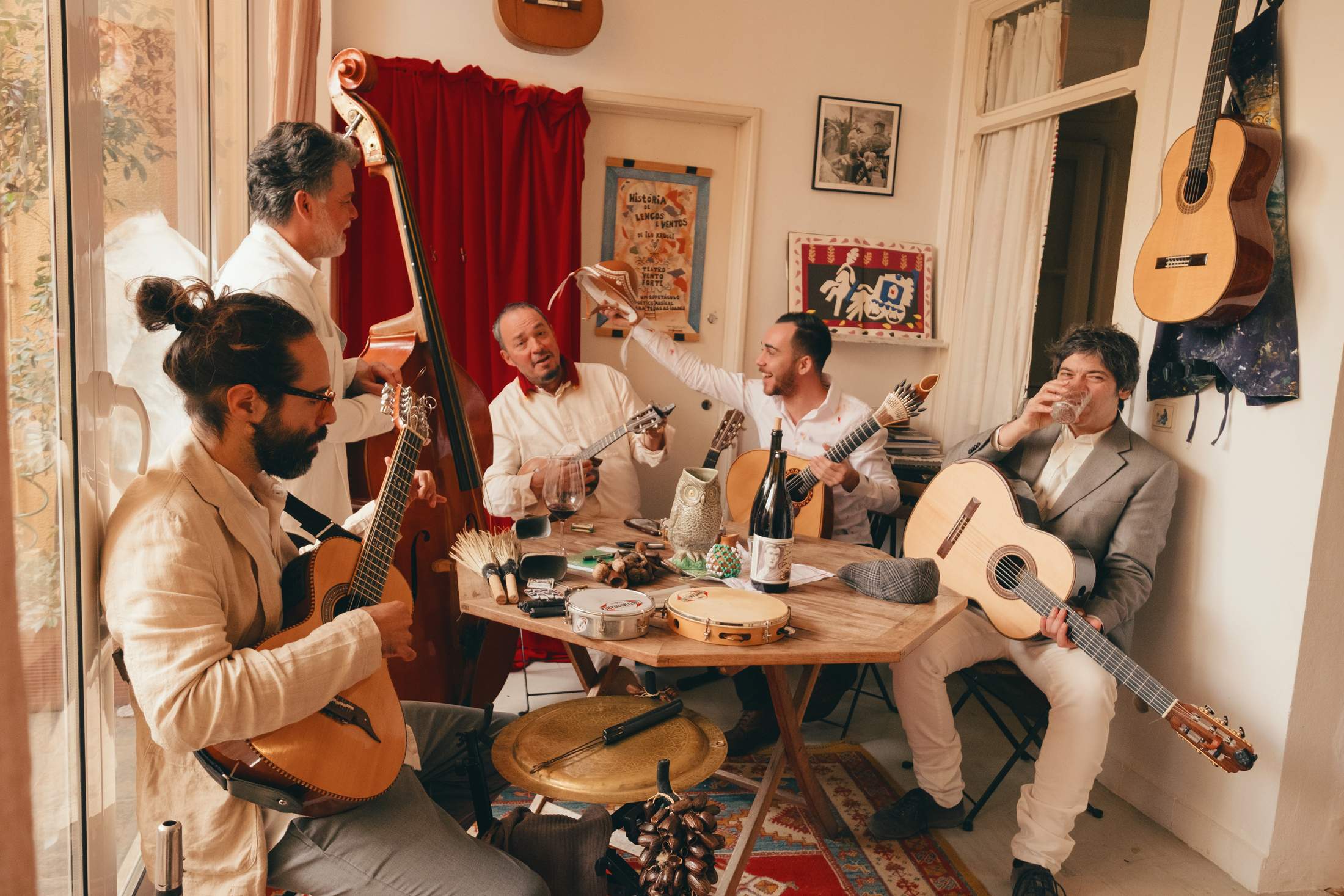 D'Santiago might be the latest flagbearer for this movement but the roots of this "new Lisbon" aren't in fact that new. Portugal's colonial past has long created ties between the country, six African nations, Brazil and Timor-Leste – collectively known as the Lusophone world. In the past 50 years, waves of migration from these countries have made Lisbon a place where cultures come together. In music, these influences are now expressed by second-generation artists and foreign-born musicians who come to Lisbon looking to expand their careers after making it big on home soil.
"It's a mark for an African artist to conquer Portugal and to fill arenas here. When they return to their home country their fees can double or triple," says Angolan musician, producer and writer Kalaf Epalanga. As well as being the executive producer behind D'Santiago's latest releases, he shot to fame as a musician in the early 2000s as part of Lisbon-based band Buraka Som Sistema. The group made thumping dance music by mixing Angolan kuduro with electronic styles borrowed from São Paulo and New York. One of Portugal's most successful musical exports, the band showed the world a Lisbon different to the home of melancholic fado that was lodged in many people's imaginations. Today, Epalanga continues to be involved with the city's cultural scene and championing new acts; he's also working with Angolan singer Toty Sa'Med, who has made the move from Luanda to Lisbon and has become one of the city's most hyped up-and-coming acts.
"It could only come from Lisbon, because of the concentration of immigrants, their exposure to European culture and how they interpret African sounds"
In the past musicians from Portuguese-speaking Africa have come to Lisbon in search of the industry's infrastructure – studios, labels and venues – as well as a wider market that can push forward their careers. They achieved success here with genres from singalong kizomba to avant garde jazz – today, for example, the likes of Calema, two brothers from the island nation of São Tomé and Príncipe, are making strides here with one catchy summer hit after another. But the industry is often quick to dismiss certain some of these dance-floor-ready tunes as fleeting pleasures and fails to capitalise on them.
"Portugal has a lot to gain from these careers," says Epalanga. Keeping this talent in the country would make business sense (it's still a sore point here that Cape Verdean icon Cesária Évora recorded in France after struggling to find recognition in Portugal). Many taste-makers, though, seem to believe that only certain genres should be considered a defining part of Portuguese culture and have been slow to embrace the music coming from Lisbon's rich mix of communities. "One of the biggest Achilles' heels of Portugal's industries is not having the same diversity present as in the streets," says Epalanga.
Musician and label-owner Branko, who used to play with Epalanga in Buraka Som Sistema, agrees. "People say we opened the public's eyes to Lisbon's music of African origin but the city has been consuming this music much before we came along," he says outside Komum, the fashion shop he owns downtown. Before Buraka, a genre such as their up-tempo batida stayed in the shadows because it started in the housing estates on the city's periphery where most African communities live. But the band's international success has led many Lisboetas to start embracing this culture as their own.
Today the genre is so beloved that it is taking centre-stage at some of the city's hallmark music events. It's kick-off night at Sónar Lisbon (the first iteration of the famous Barcelona-born festival in Portugal) and producer-cum-DJ Nídia is in the middle of a dizzying set that has the room in a sweaty trance. Her music has won acclaim in clubs from London to Tokyo but it's rooted in her experience of growing up in a multicultural household and neighbourhood on the outskirts of Lisbon. "There were the Portuguese of Portuguese origin, the Guinean, São Toméan and Brazilian – and we'd all be eating together and sharing music," she says, as she cools down backstage.
Young producers like her are pushing batida into new, exciting directions and many of them are signed with Príncipe Discos. The Lisbon-based label has earned a cult following for focusing on this speaker-rattling genre for more than 10 years. "It's a sound that could only come from Lisbon, because of the concentration of immigrants their exposure to European culture and how they interpret the sounds coming from Africa through those lenses," says label co-founder José Moura. Thanks to their efforts, batida is now a mainstay on dance floors all around Lisbon.
Back at Sónar, Nídia's audience is filled with artsy, cosmopolitan types of all races. Still, Nídia believes that the success of the genre should go hand in hand with people's awareness of its origins – and that cultural events that bring people together from all parts of the city would help. "It's not just about consuming the music; it's knowing the history behind it," she says.
What all of these musicians share is a hope that Lisbon can be seen as more than just a host to different cultures but a fertile ground for new genres and musical developments too. Creating a strategy for this truly multicultural scene would help to attract a 250 million-strong market of Portuguese-speaking listeners around the world. Yet, so far, official institutions haven't jumped at the soft-power chance. "There's no collective organisation working on exporting the idea of Portuguese-expression music as a cohesive block, so that it can gain its own global territory," says Branko.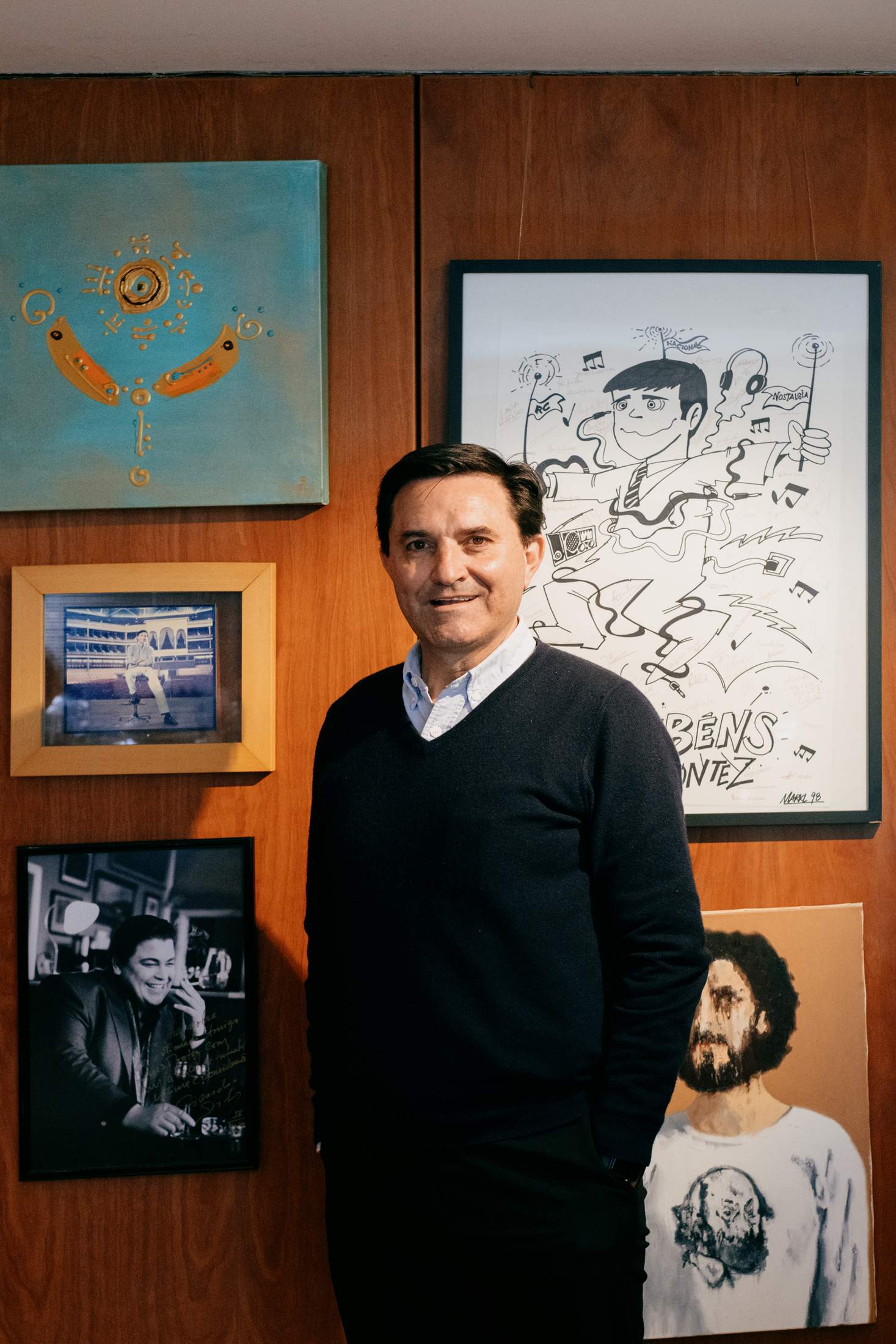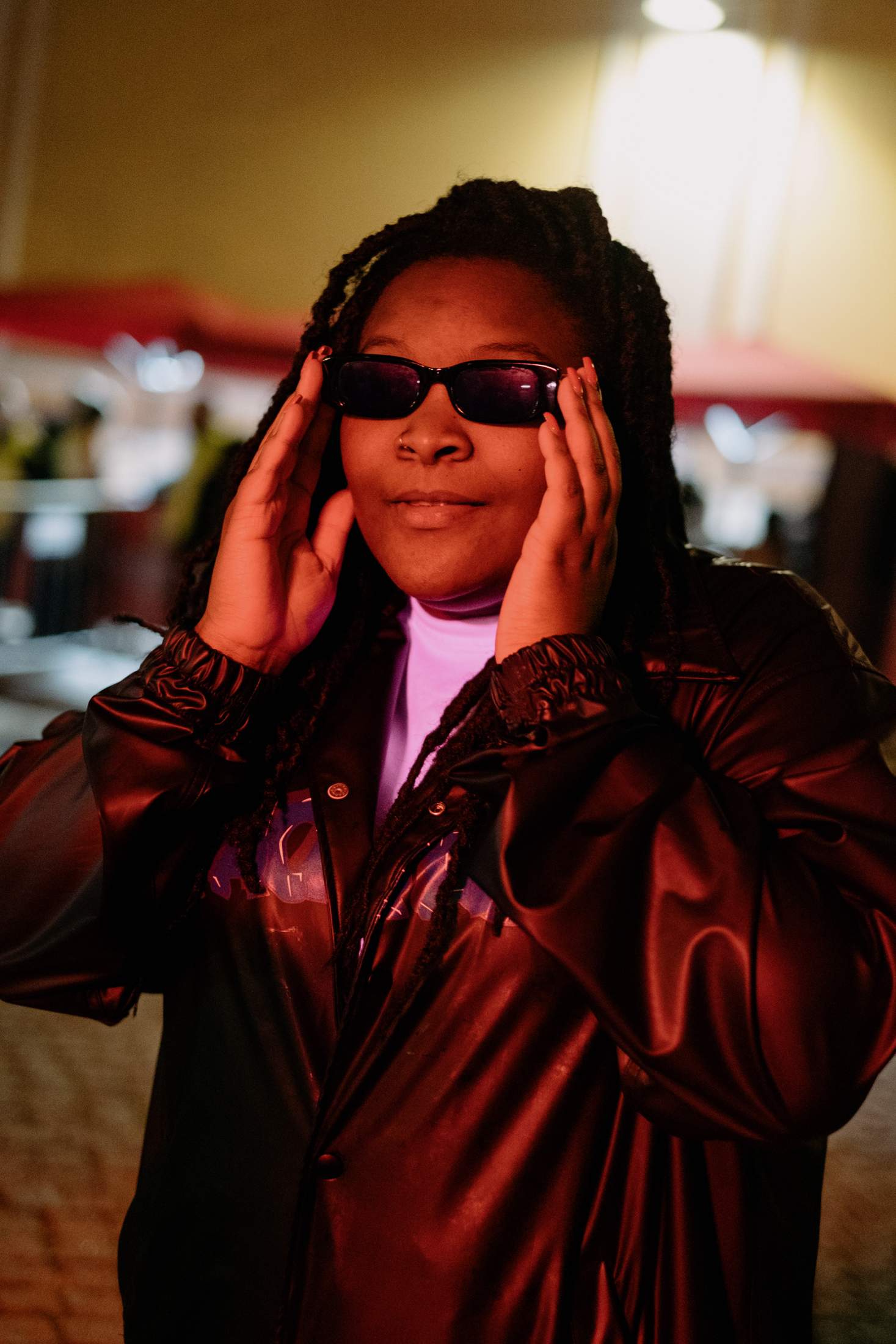 Some independent players are taking matters into their own hands and organising small Lusophone collectives. Inside a light-filled living room, Brazilian musician Pierre Aderne is gathered with musicians rehearsing for a concert in Porto. Dressed in white linen and equipped with acoustic instruments from guitars to tambourines, the group chit-chats in between samba chords. There's something of a bohemian, 1950s Rio de Janeiro atmosphere in the air – except if you listen closely, neither the songs nor the accents are entirely Brazilian. "We're all drinking from each other's cultures and it's this fusion that I like to call 'Lisbofonia'," says Aderne. Ever since moving to Portugal in 2011 he has been holding informal jam sessions at his house to connect the city's local musicians. These intimate sessions started being attended by distinguished musicians from Brazil, Portugal and Portuguese-speaking Africa; the blend of traditions such as bossa nova, fado, morna and funaná became Rua das Pretas, a band and musical project that's all about showcasing the rich musical expressions of the Lusophone world. "Lisbon is more than [a place uniting] a musical diaspora. This mixture is giving birth to a new musical identity, which puts the Portuguese language above individual flags," says Aderne.
While Brazil has always backed its musical production on the global stage (Lisbon is proficient at twerking, thanks to Rio de Janeiro funk, and samba-infused carnival celebrations get bigger every year), Portugal has struggled to see its own acts make it big abroad. Brazil's behemoth musical output has kept it somewhat uninterested in what's happening across the Atlantic. In Lisbon many still see making it big in Brazil as a crucial step for homegrown music to become a global force.
"The Spanish have been doing this very well, tapping into Latin America and the US; they've structured themselves to do so," says Angolan Luis Montez, sitting in the wood-panelled office of his company Música no Coração. The music-promotion giant organises more than a dozen musical events in Portugal and Angola every year, from niche gatherings of fado and jazz musicians to big arena festivals featuring international line-ups. Those events, alongside the handful of radio stations Montez also owns, have played an important role in connecting Portuguese listeners to music from the rest of the Lusophone world. And Montez believes that there's room to grow his audience further; the rhythms from Portuguese-speaking Africa could play an important role in opening doors to Brazilian ears. "Just like the US has been discovering Nigerian music, there's a great potential for Brazil to discover music from Africa by way of Lisbon too," he says.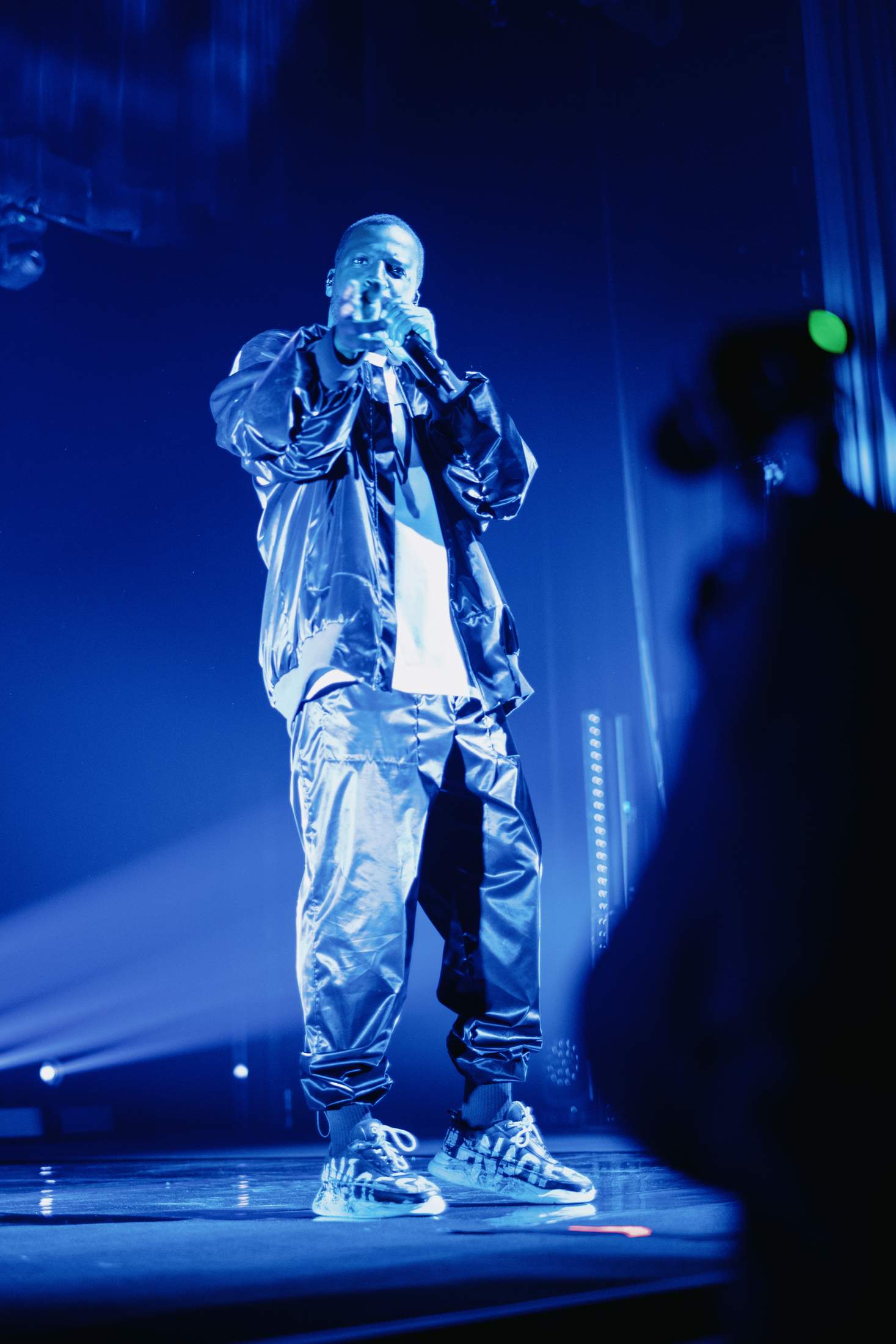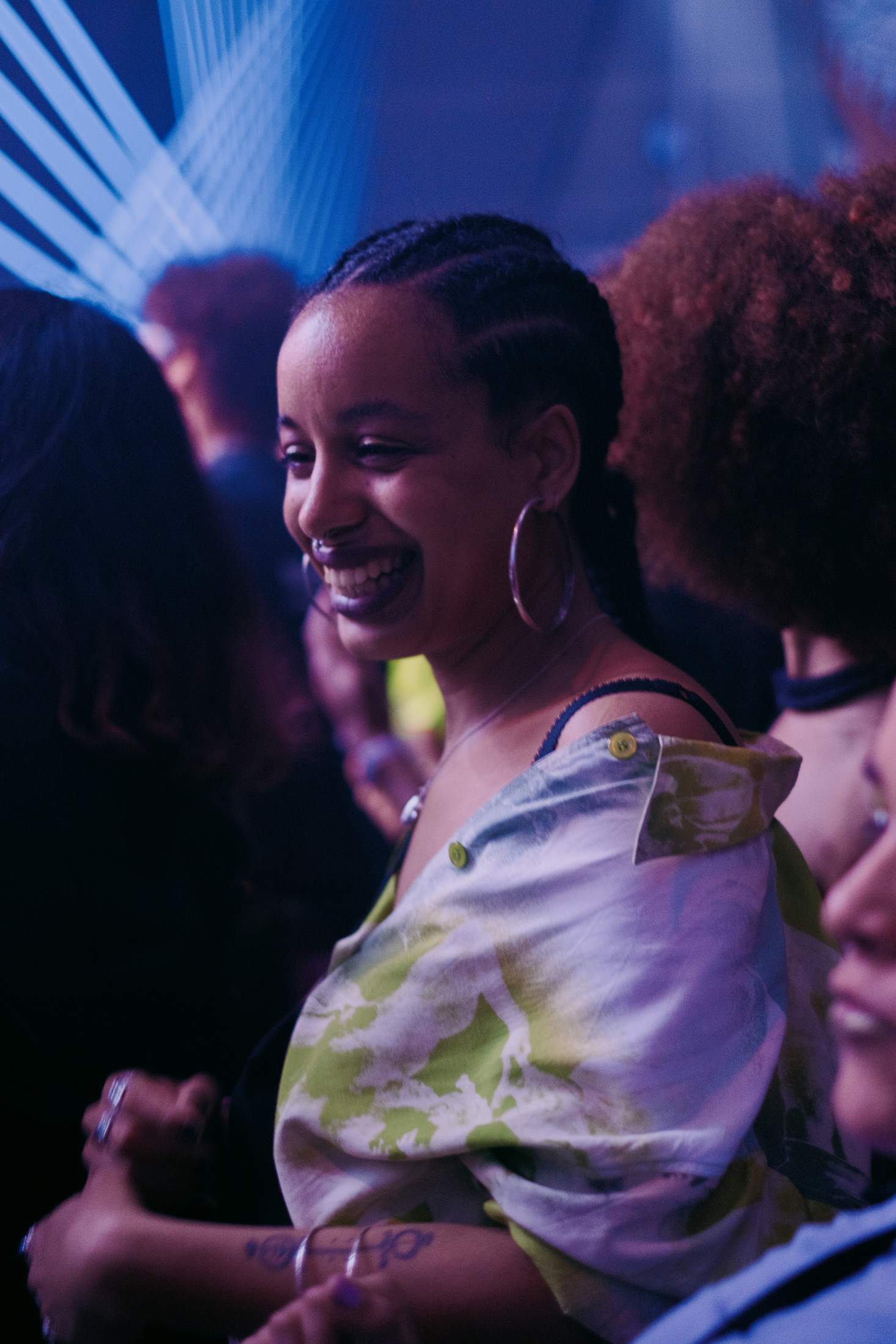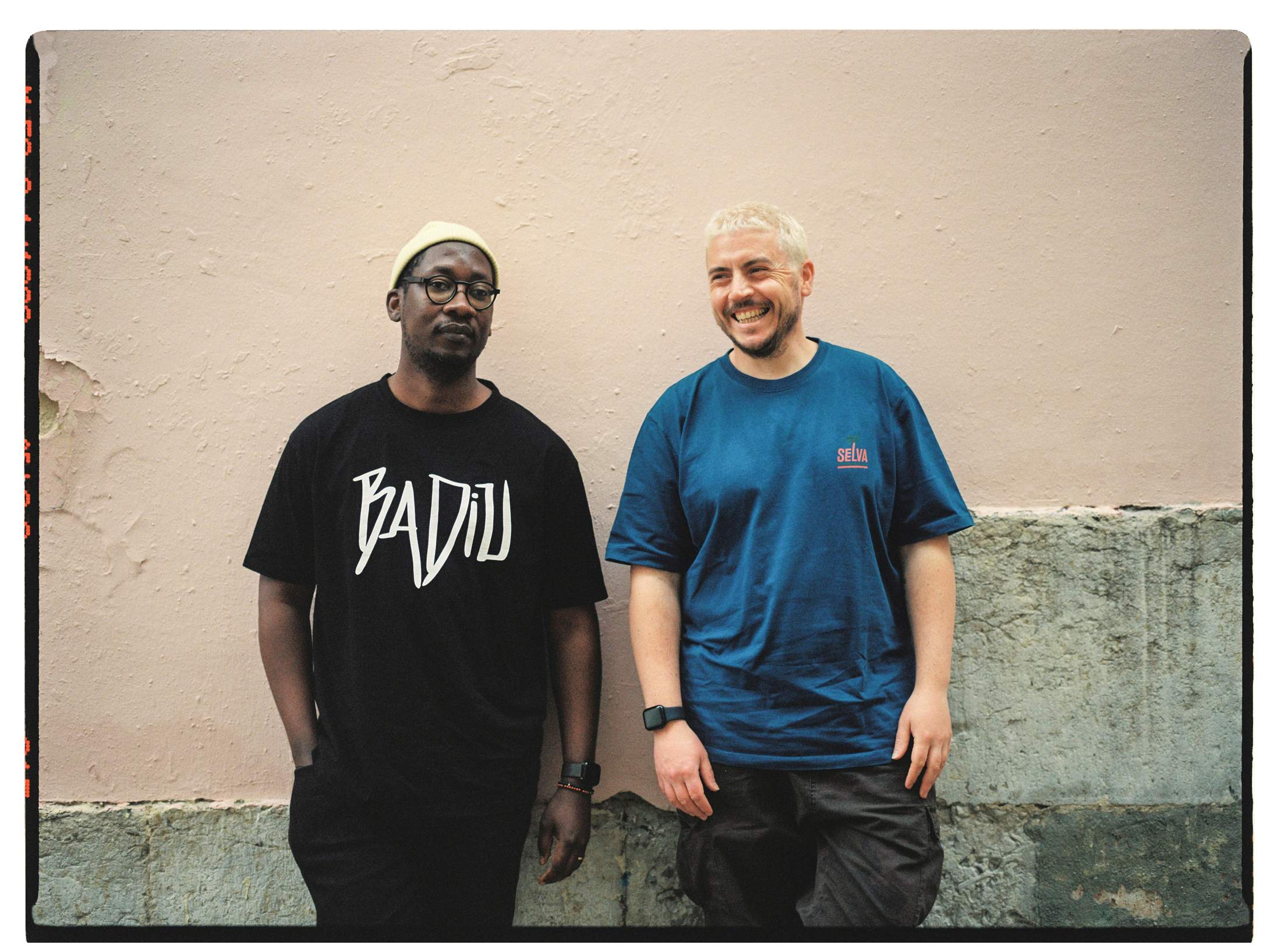 It's exactly a week from the performance at Coliseu dos Recreios and Dino d'Santiago is having breakfast at O Coqueiro, a Cape Verdean restaurant known for its Sunday cachupa stew and live music evenings. We're in Cova da Moura, a disadvantaged neighbourhood that's home to a vibrant Cape Verdean community but still considered by many as a no-go zone. "Lisbon should be studied: it's a city of real 'acculturation'," he says. "It's always been this way but I think it's about time to officially assume this."
We walk out on the narrow streets, past fruit sellers and the sweet smell of ripe mangoes, past colourful murals of Martin Luther King and Cesária Évora. Acquaintances stop to congratulate him with effusive words in Creole accompanied by kind smiles, fist bumps, hugs and a couple of demands for pictures.
At Kova M, a music studio nearby, D'Santiago sits down to give feedback on tracks recently recorded by teens from the neighbourhood. This studio is a community initiative that has given many young music hopefuls in the area the means to professionalise. "For our music industry to fully take off, we require above all political will; it's about seeing culture as the great aggregator that it is, and investing in it," says D'Santiago. "It's time that this soil becomes a point of union. That's the mission of this new Lisbon." 
Playlist: Best Lusophone tracks
1. 'Esquinas'
Dino d'Santiago feat. Slow J
2. 'Te Amo'
Calema
3. 'Afeto'
Mayra Andrade
4. 'BKBN'
Soraia Ramos
5. 'Não Me Toca'
Anselmo Ralph