Design: Architecture / Italy
Force of nature
Italy's leading landscape designer Pietro Porcinai, who brought modernism to traditional gardens, was passionate about the importance of nature in design and ensuring that greenery was part of any built environment. His legacy is more pertinent than ever.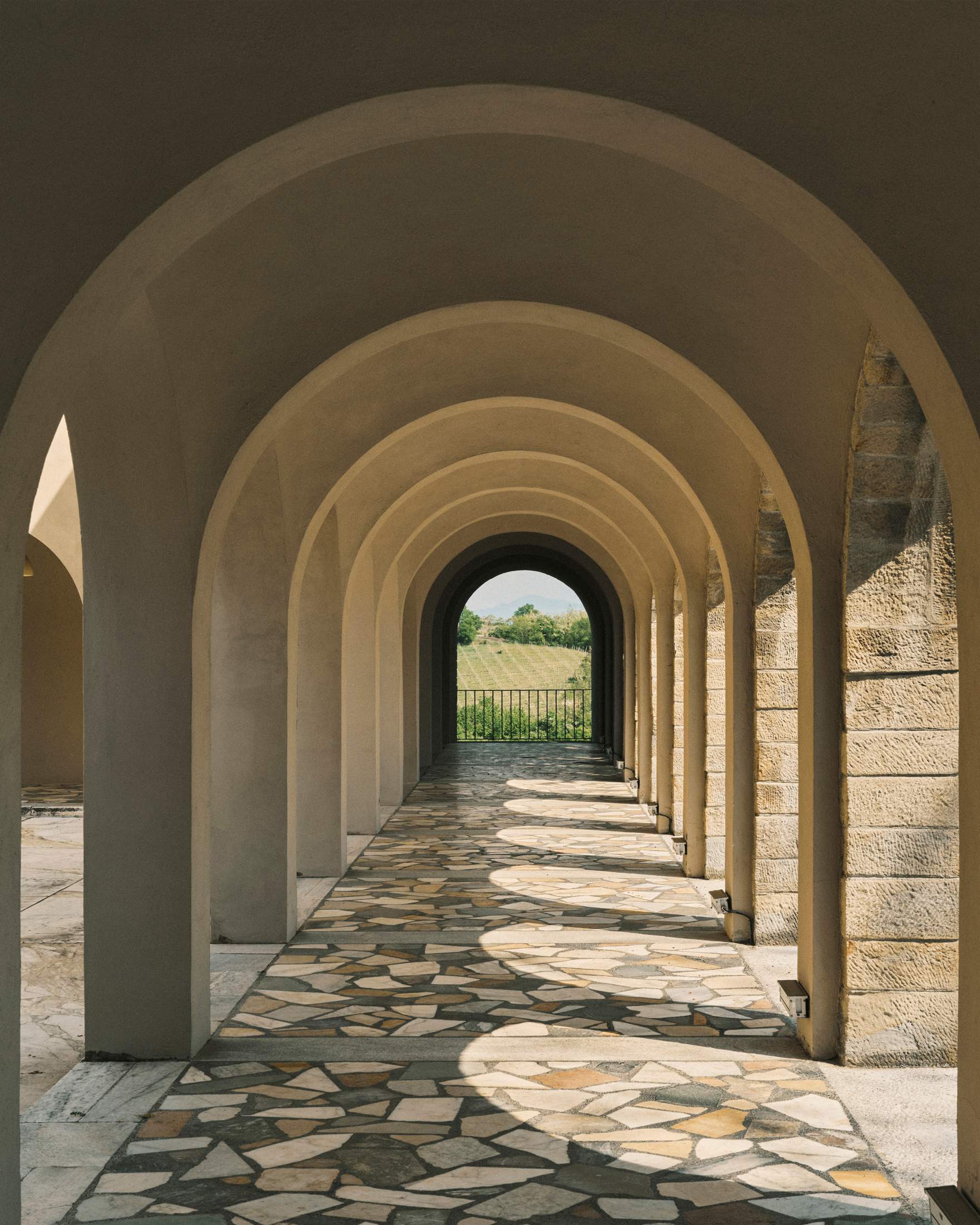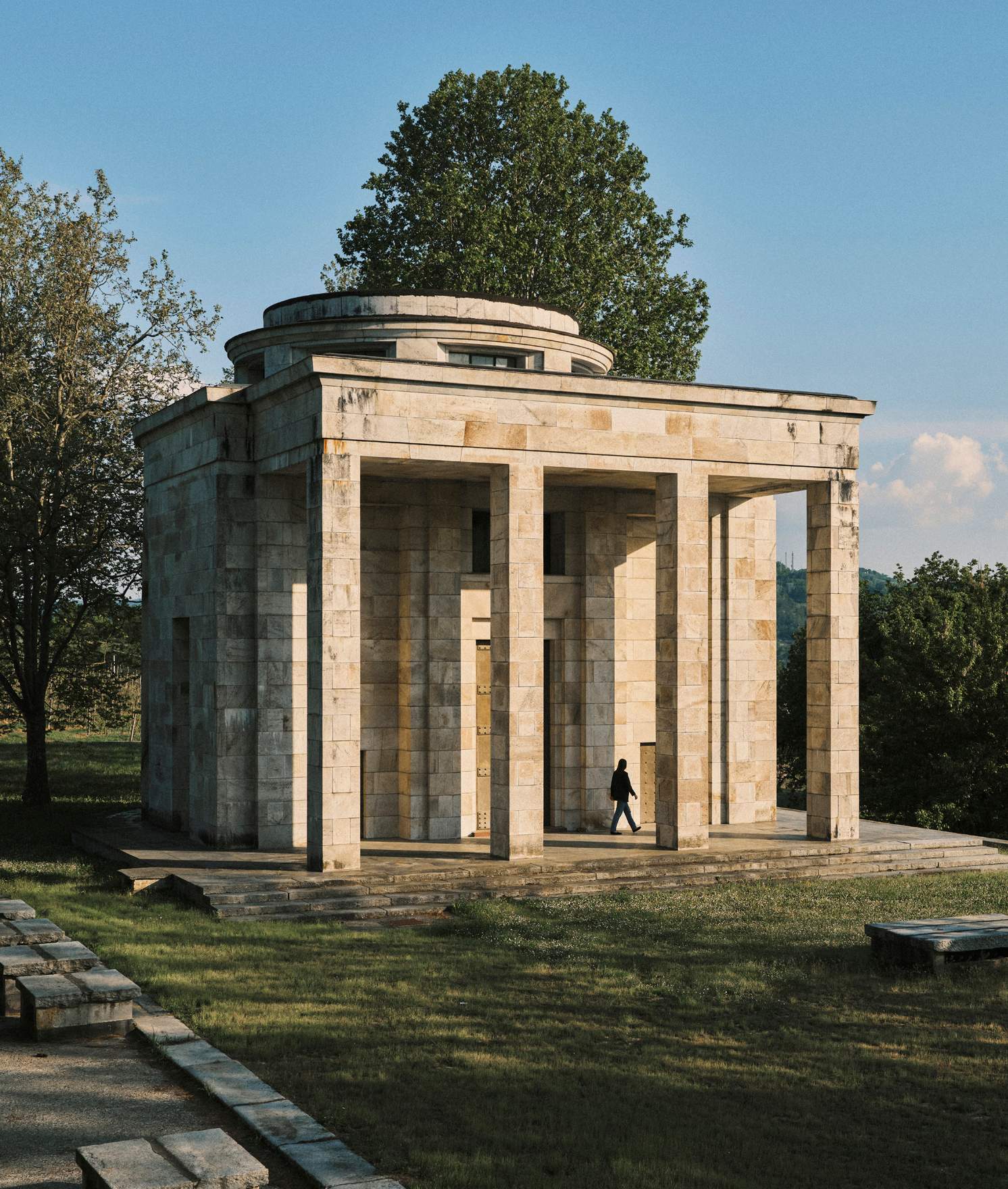 Florence is not known for its modernist landscape architecture. The Renaissance city and rolling hills around it are teeming with grand, heritage-protected homes and any new construction has to clear a thicket of bureaucratic hurdles, if it is not blocked outright. But in among this mix are multiple modernist gardens created by Pietro Porcinai, Italy's greatest landscape designer of the 20th century. One example lies in Fiesole on the grounds of Villa Rondinelli, the former guesthouse of a neighbouring Medici villa. Tucked in to the hillside are two glass-walled greenhouses, camouflaged by vines and a roof garden. They were designed in the 1960s and are officially limonaias, winter storage spaces for lemon trees. In practice, they were Porcinai's personal studios.
"He was always critical of the inhumane aspects of modernism. He argued that nobody can live well surrounded by cement and that greenery needed to be part of any built environment."
"Landscape architects didn't exist in Italy before my father," says Pietro's daughter, Paola Porcinai. It is an unseasonably warm May day and she is sitting outside one of the greenhouse studios. "He was the only one working in the field at the time and he single-handedly established the profession." Up until his death in 1986, Porcinai employed more than 50 people who worked in the main house of Villa Rondinelli and helped draw up designs for gardens, parks, piazzas, industrial areas and even highways. Injecting modernism into traditional garden design, he carried out more than 1,000 projects in his career, including 200 in Florence alone.
Paola explains that her father developed his green fingers during a childhood spent in Villa Gamberaia, an opulent Tuscan estate where his dad was a gardener. "From an early age he lived around this paradise of a formal Italian garden," she says. After studying for an agriculture diploma in Florence, the 18-year-old Porcinai hopped on a motorbike and spent a year visiting leading landscape architects in Belgium and Germany, where the profession was more established. Once back in Italy, Porcinai got to work designing what he – quite ambitiously – thought of as earthly paradises. "He would say that the ideal garden was that of Adam and Eve, the garden of Eden," says Paola. "But his design methods were always avant garde." Many of Porcinai's creations are still in use by the families that commissioned them. On a typical weekday at Villa La Terrazza on the southern edge of Florence, members of the Rangoni family while away the afternoon in their garden working, studying or swimming in the pool. From the iron terrace furniture to the custom-designed stone lamps, the garden has remained essentially unchanged since Ugo Rangoni, founder of a shoe-making business, commissioned Porcinai to design it in 1952 before moving into the house with his wife. "As far as I understand, they gave him carte blanche," says their daughter-in-law and current owner Elisabetta Rangoni. "They knew he was the best one, so they trusted him fully."
The centrepiece of the garden is the swimming pool, which is separated from the house only by a terrace, almost becoming a continuation of the living room. It is bordered by round slabs of red Verona marble that are balanced around a water lily pond surrounding the pool. Circular shapes, inspired by Japanese gardens and the paintings of Russian abstract artist Wassily Kandinsky, are repeated in the stepping stones on the lawn and red marble terrace. A tall hedge wrapping elegantly around the garden continues this theme. The impeccable state of the landscape is thanks to Elisabetta, who learned the ins and outs of looking after each plant from her mother-in-law. "We sometimes tried to switch out the plants in our greenhouse or create a new flower bed but they would always die," says Rangoni. "We always had to bring back the plants chosen by Porcinai."
Three years after starting works on Villa La Terrazza, Porcinai was commissioned to design the gardens of Villa Ottolenghi, a 1920s estate perched on a hilltop by Acqui Terme in Piedmont. The estate, which now serves as a wedding venue, restaurant and hotel, includes two swimming pools, a Japanese garden and a curved terrace overlooking vineyards and the city below. All over the lawn grows wild mint, which was planted to cover the sweeter smell of the wisteria overhanging a covered walkway. "The scent gets so strong that it feels like walking in a mojito," says tour guide Chiara Fogliati.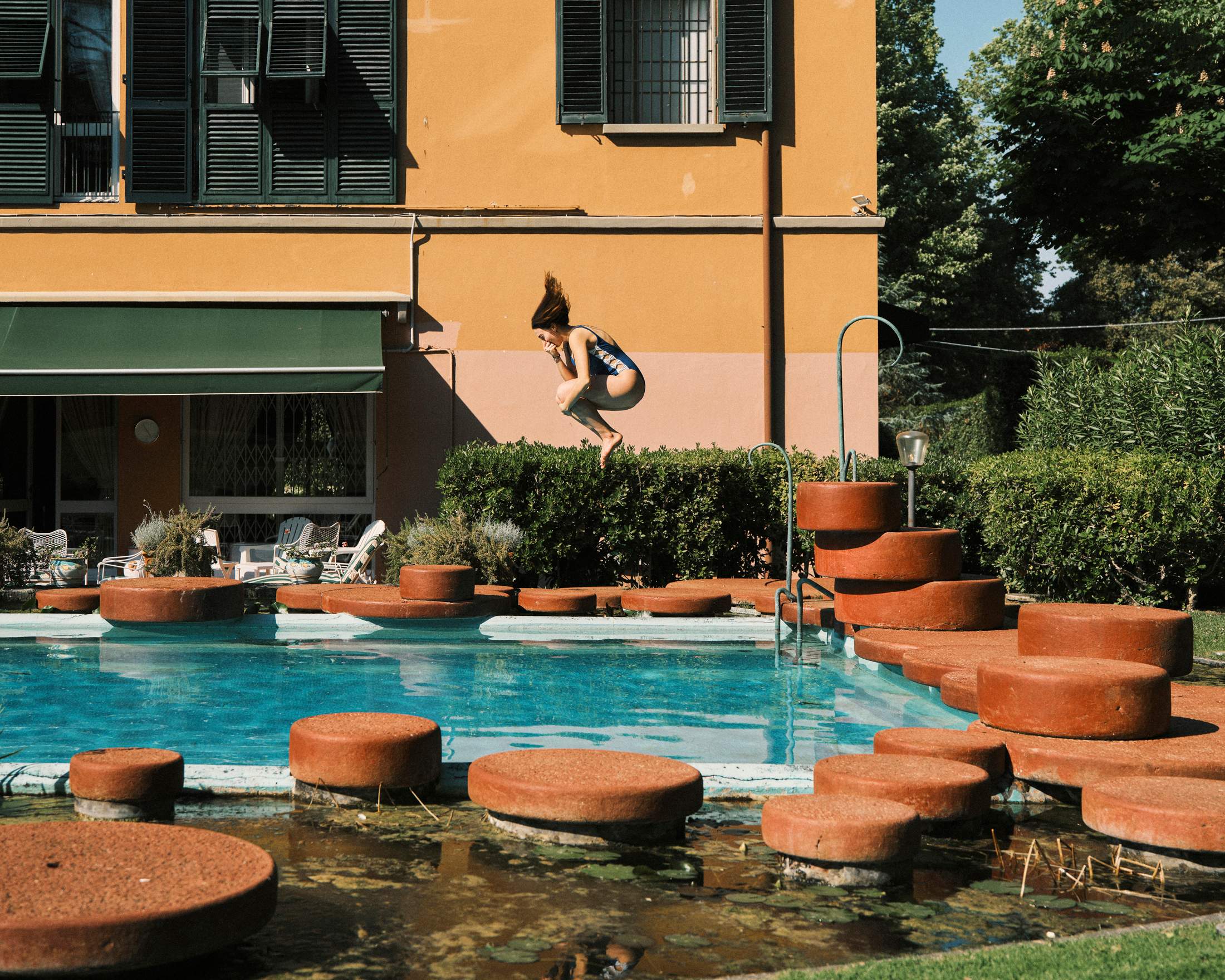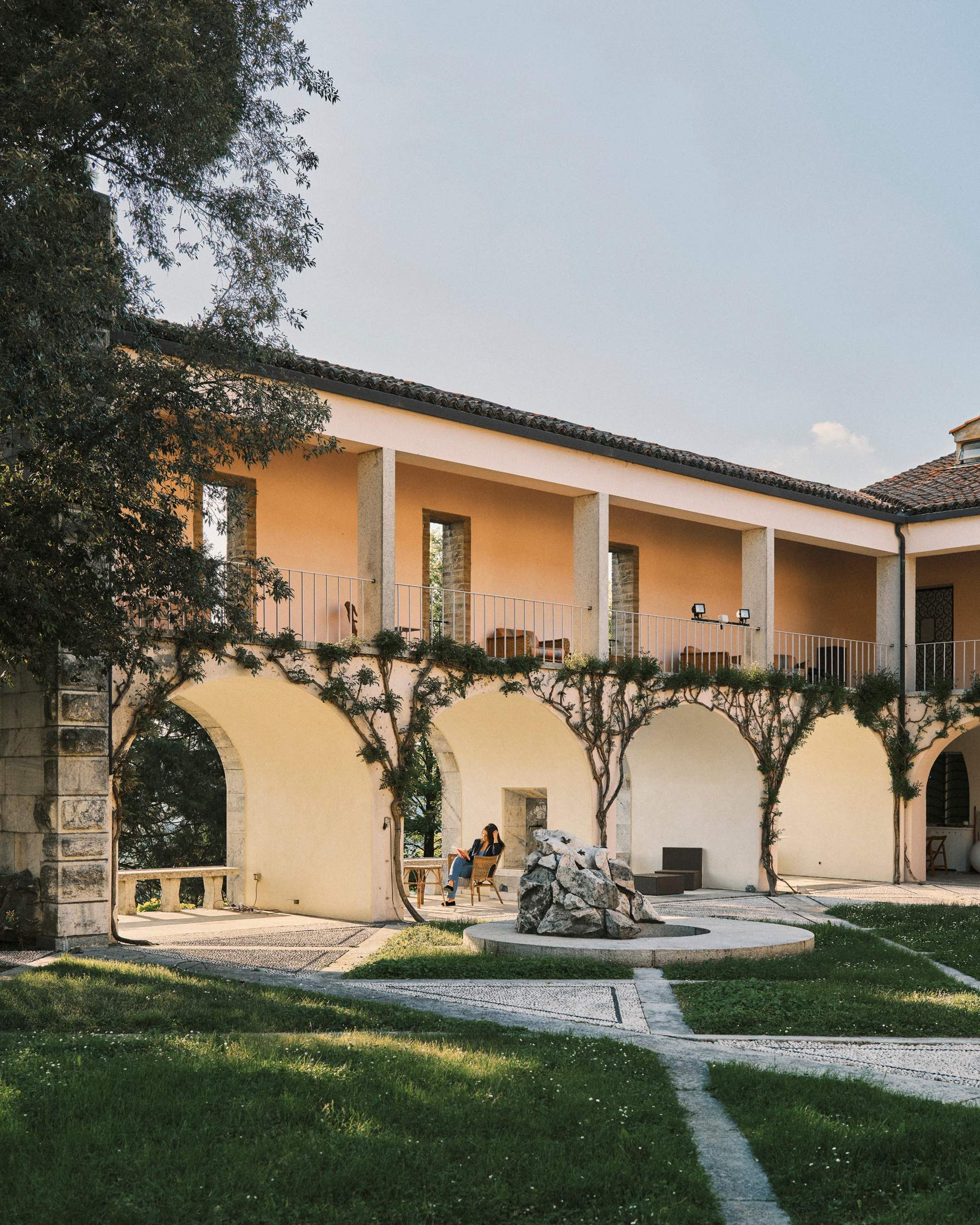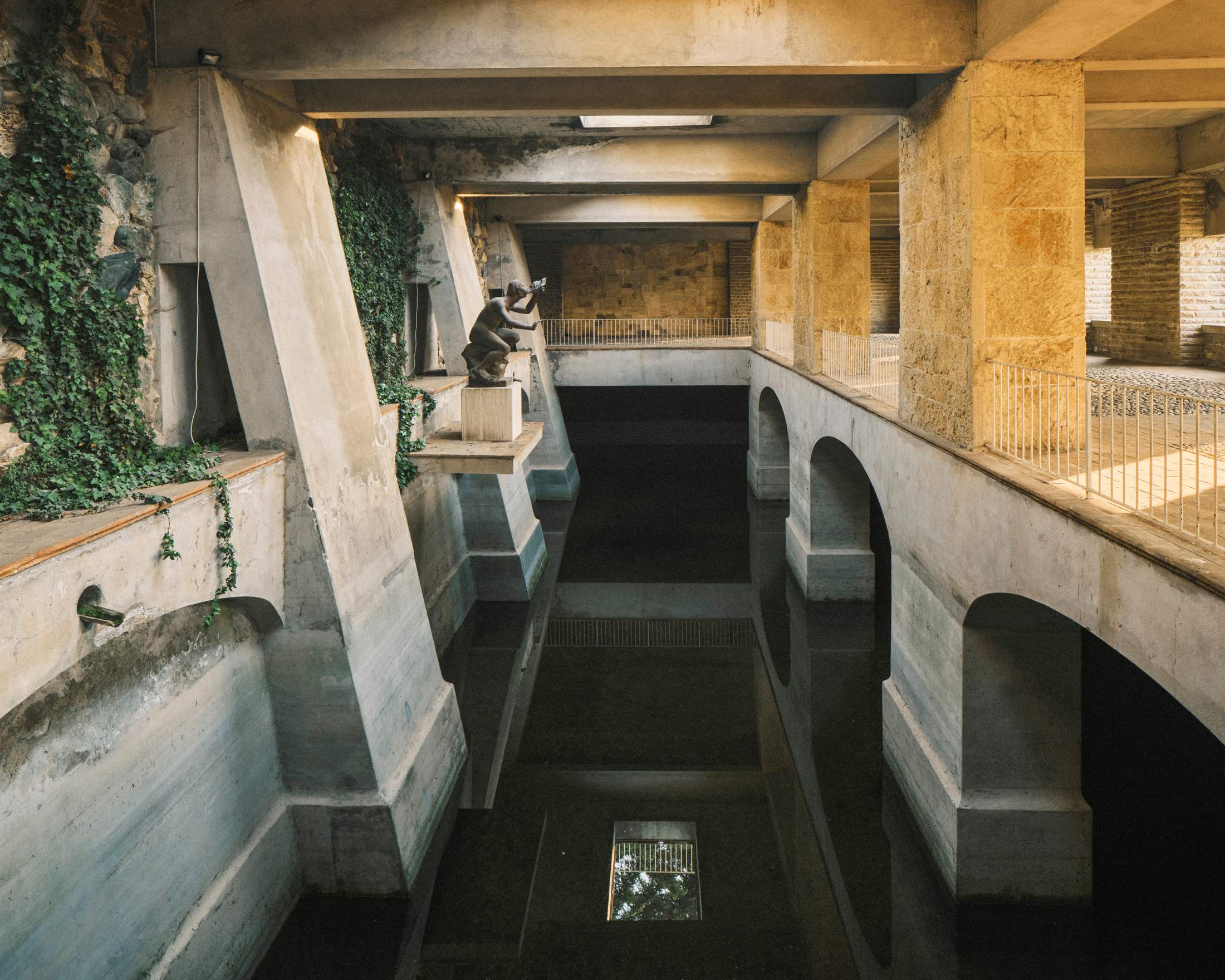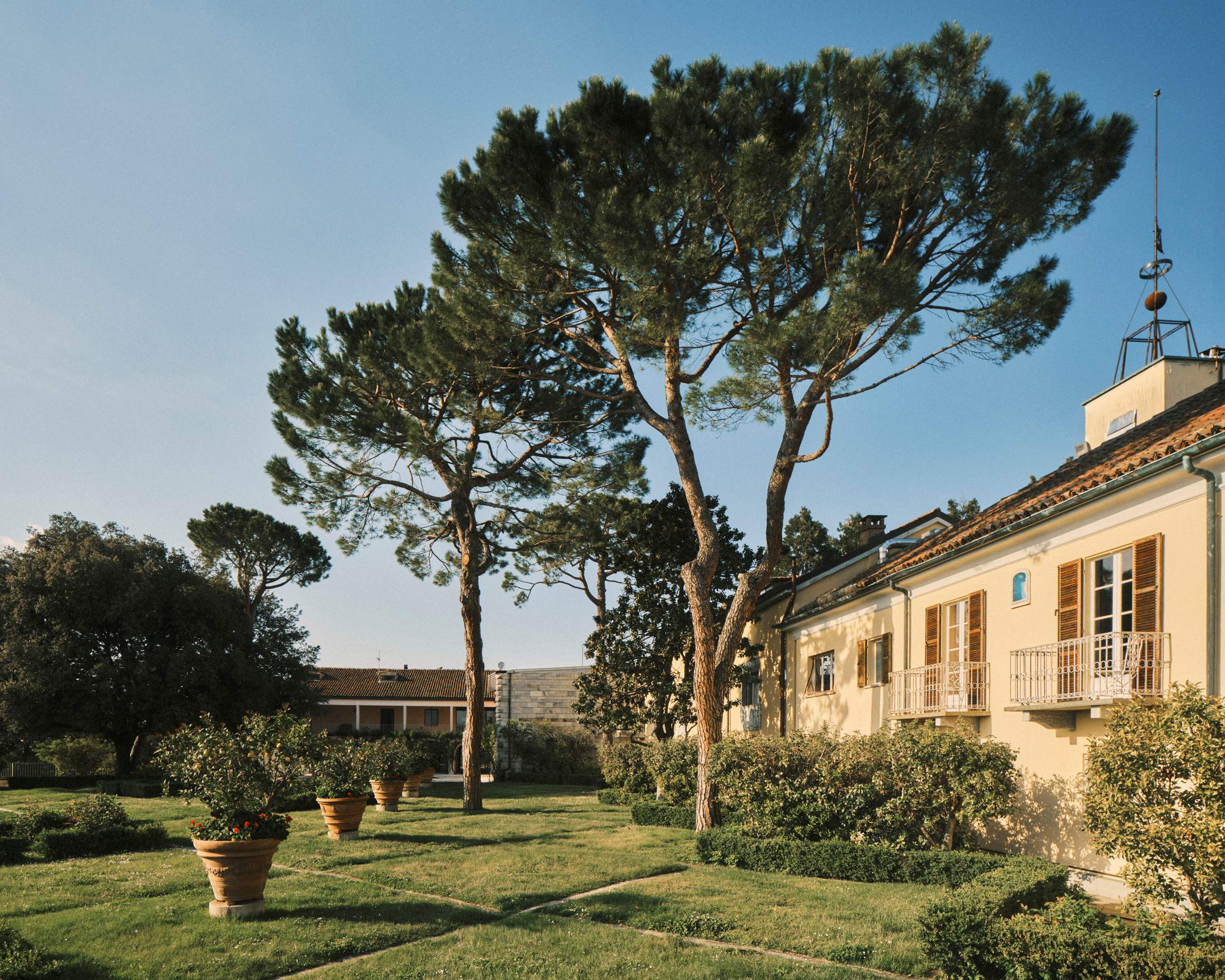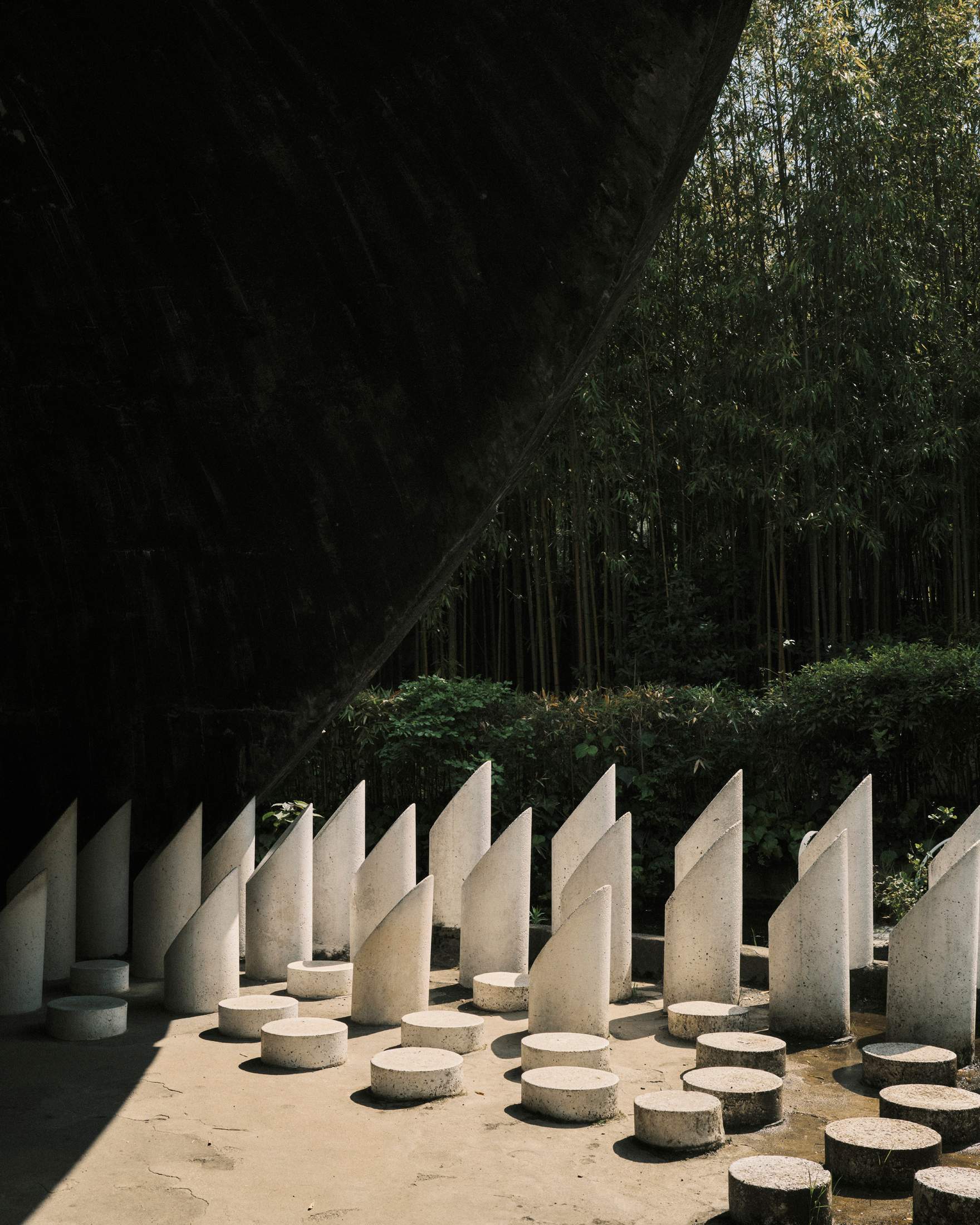 In the summer, the garden is a favourite spot for locals to cool off and enjoy Porcinai's eye for design detail. The base of the shallow pool is covered in rounded river pebbles that massage the feet and aid blood circulation. On the lawn are dotted sculptural stone chairs that face the afternoon sun. Few are lucky enough to own a Porcinai-designed garden but many Italians are likely to have unwittingly visited one. In the 1960s, together with architect Marco Zanuso and sculptor Pietro Consagra, he designed the second half of Parco di Pinocchio in Collodi, near Florence. Here, winding paths among foliage, bamboo and a labyrinth of hedges are dotted with sculptures drawn from the popular Italian children's story. Porcinai also designed the landscaping around dozens of factories and offices of Italian companies such as Olivetti and Mondadori, providing both white and blue-collared workers access to green space.
Porcinai advocated a design philosophy that he described as "propaganda of the green". He dropped out of architecture school in Florence because he believed that the teaching ignored the importance of nature in design. "He was always critical of the inhumane aspects of modernism," says Paola. "He argued that nobody can live well surrounded by cement and that greenery needed to be part of any built environment." During his career, Porcinai was a regular contributor to Domus and other architecture publications. He also co-founded the International Federation of Landscape Architects and persistently lobbied Italian universities to start offering courses in the field.
Today, Porcinai is not a household name but his legacy is felt in the Italian design world. "Italian universities now host Masters and PhD courses related to landscape design and it's thanks to him," says Stefano Boeri, founder of Stefano Boeri Architetti. "Before Porcinai, the realms of architecture and botany were considered separate and it was a tremendous effort from Porcinai to change that."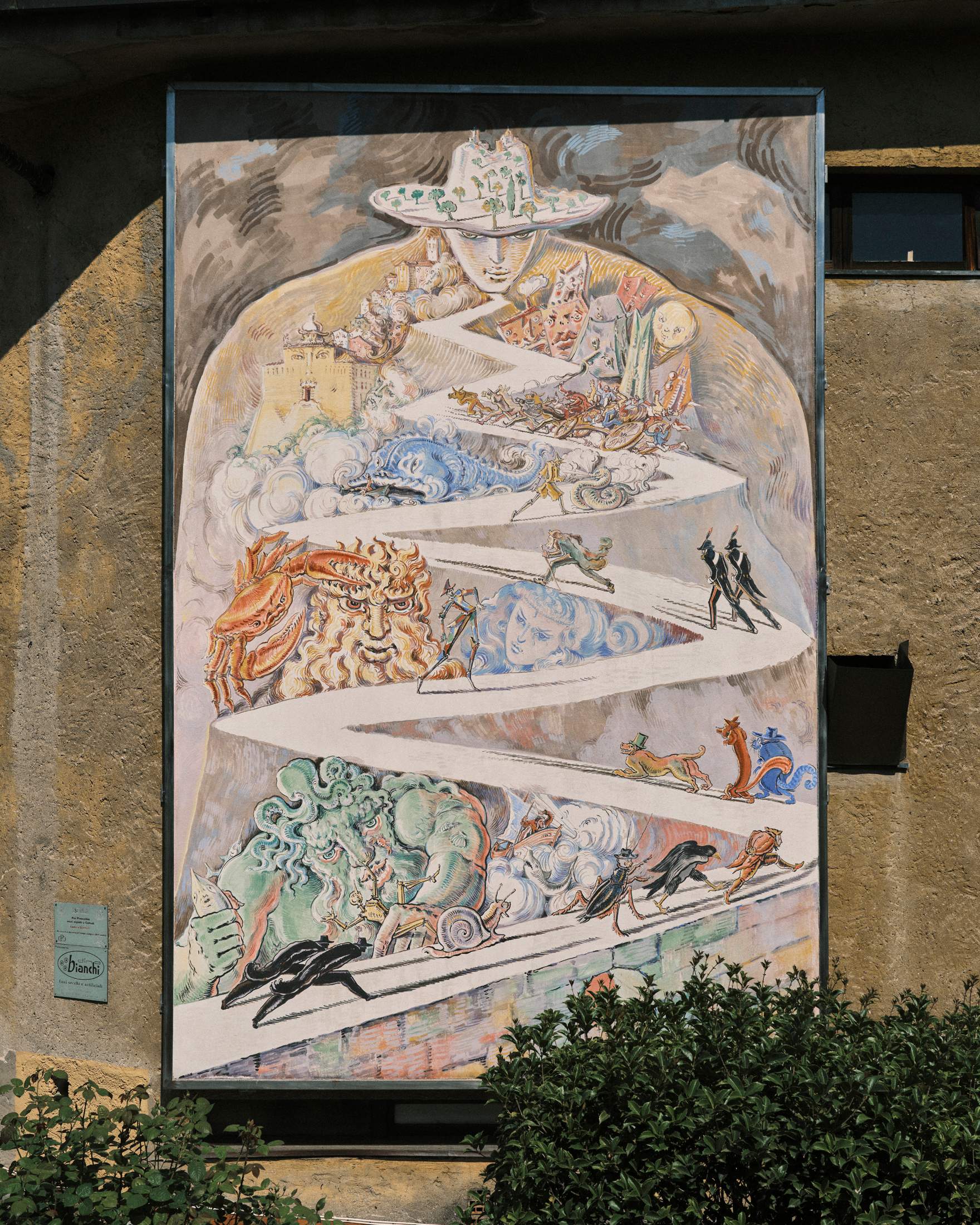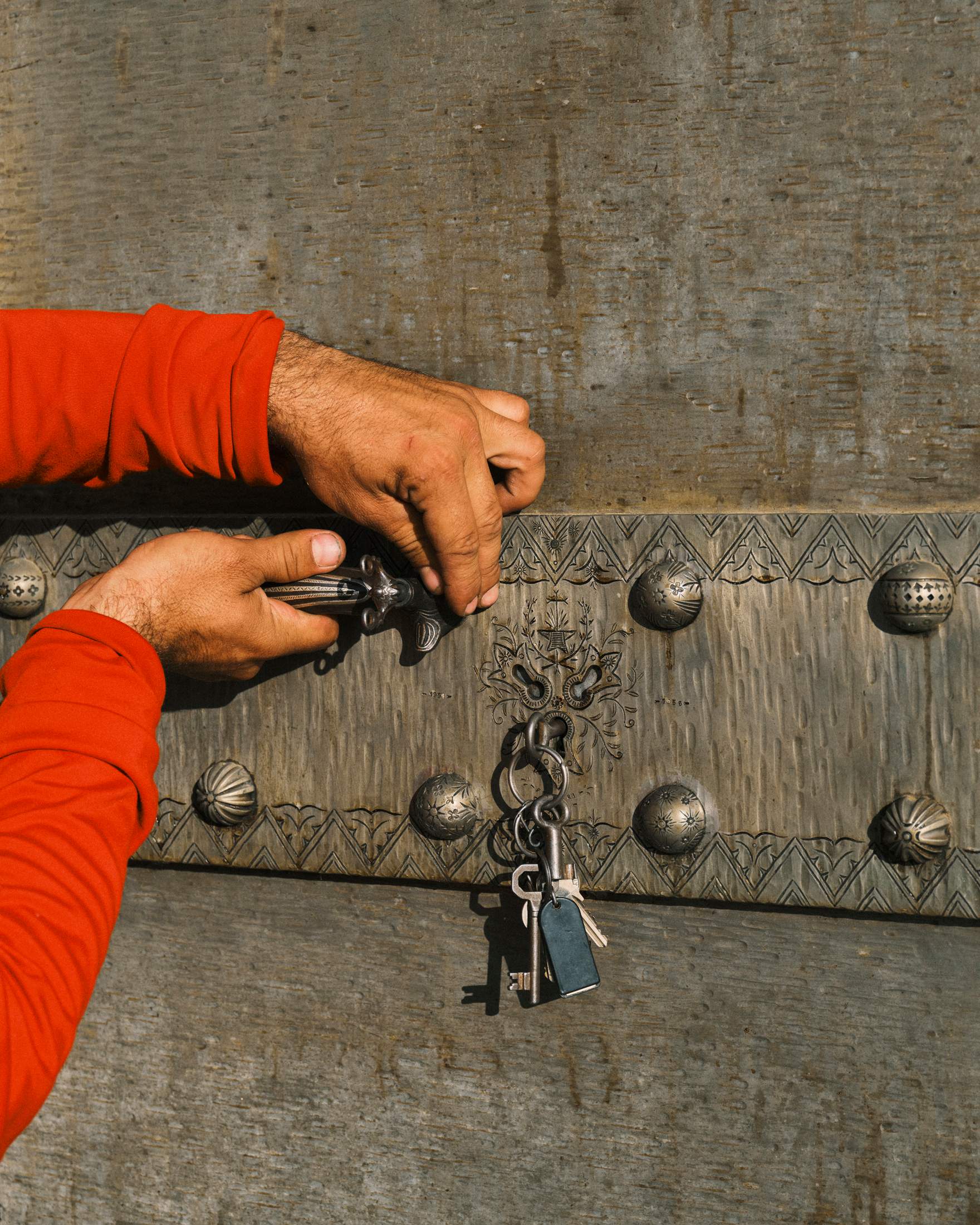 Boeri explains that his practice – which is known for the Bosco Verticale, two foliage-covered skyscrapers in Milan – is based on the same ideas as those advocated by Porcinai. "When we design a green façade, we first invite botanists to help us select plants that are adaptable to the specific climatic conditions on the site and only then do we start on the architecture," says Boeri. "This idea of a landscape that is not just a decoration but a fundamental part of the design comes from Porcinai. We're always considering this delicate threshold between a natural and artificial settlement and we try to produce an osmosis between the two."
Porcinai's idea to blur the lines between architecture and nature, between indoors and outdoors, is evident at his Villa Rondinelli studio, now Paola's home. A climbing fig has nearly outgrown the hole drilled in the wall through which it reaches inside, covering the entire living-room ceiling with verdant leaves. "It spreads and latches onto everything," says Paola. "I'm always picking up leaves from the floor. Here, you can't forget about nature because it's everywhere – inside and outside – and you're constantly maintaining it. You'll never reach tidy perfection but that's not the point. Taking care of plants brings happiness in itself."
Best of the rest
While many of the landscapes designed by Porcinai have been either lost or are still in private ownership, there are some that are open to the public and well worth a visit. In Italy, take the children to Parco di Pinocchio in Collodi, near Lucca, or head for a relaxing meal and afternoon swim at Villa Ottolenghi in Acqui Terme (call in advance).
When you're passing through Paris, take a closer look at the sloping plaza outside Centre Pompidou, for which Porcinai was a consultant to Renzo Piano and Richard Rogers.
The city of Milan is also currently working on restoring a section of the central Parco Sempione, which Porcinai designed with architect Vittoriano Viganò