Editor's letter / Global
Key to the city
The world's urban centres are flourishing once more despite pandemic-related predictions of their demise. Editor in chief Andrew Tuck celebrates our cities' resilience, vision and innovation, as evidenced in Monocle's Quality of Life survey.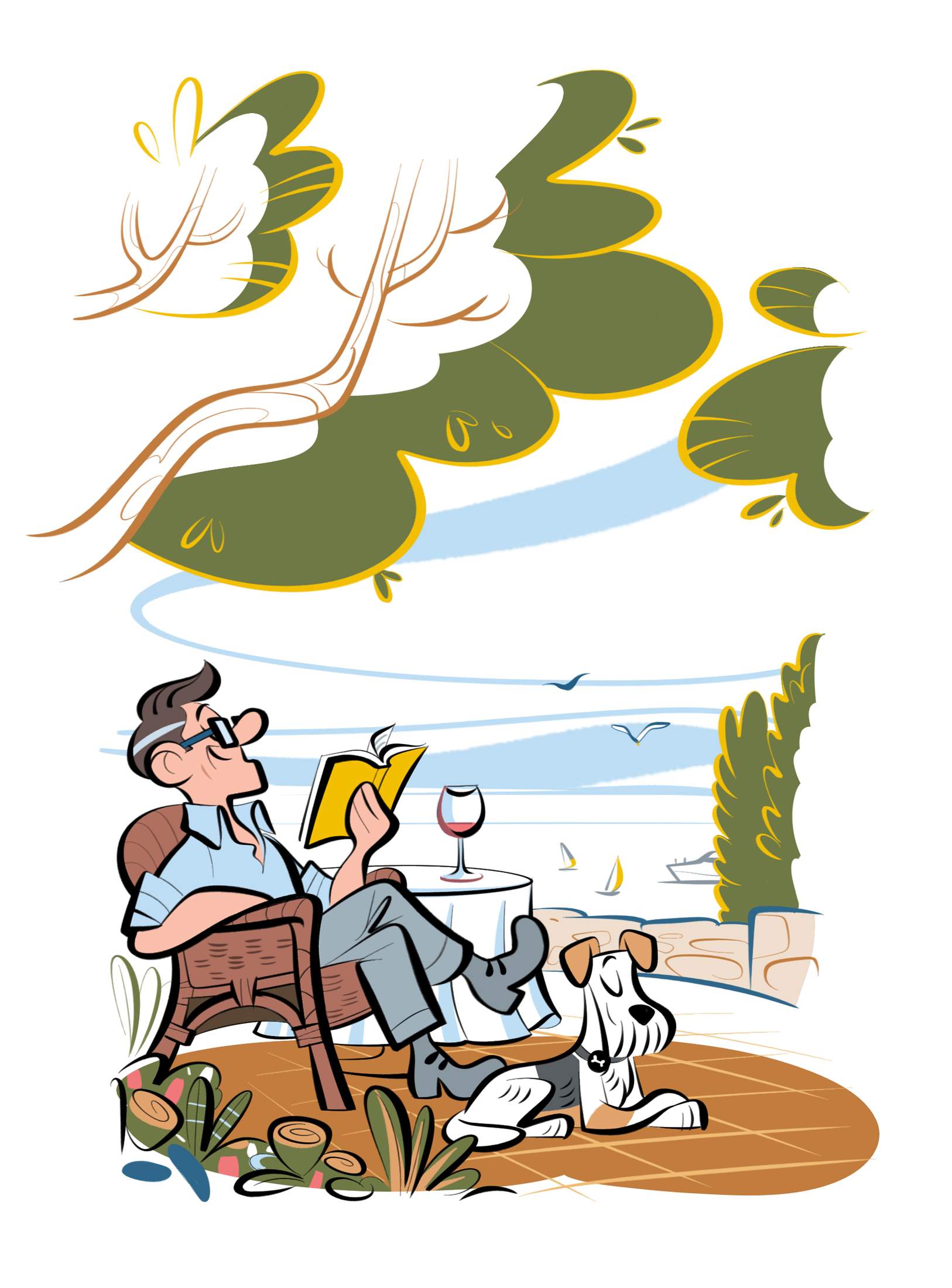 The city is back. For believers in urban living, the past few years have been a testing time as think tanks, columnists and handwringers have talked up the exodus to the 'burbs and beyond, predicted the decimation of all retail, said that the wfh movement will derail attempts to revive pandemic-punched downtowns. We've also had to endure the soothsayers and futurologists who have railed against grand urban visions for new infrastructure (surely, they say, cargo bikes and ride-shares are all you need?), investing in new offices (because that Wework story really worked out how they predicted). 
But it turns out that our cities have a resilience that allows them to adapt and change – and come roaring back. Not the same but not diminished either. Ask anyone apartment- hunting in Paris or London if demand for urban living has left it a renters' market and you'll soon understand that demand is buoyant. The trouble is that too often we extrapolate a vision of the future from just a few troubled spots, a few headline-grabbing reports. It's more mixed and interesting than that.
Yes, our cities have come back to life after the pandemic at different speeds, but they remain as hothouses for social change, innovators in sustainable architecture and design, and places where magical things can occur. Of course, some people have left the city permanently for greener pastures but that's nothing new and the gaps that they have left are being snapped up by a new generation of people who understand that a great city lets you come of age surrounded by supportive peers; dare to embrace your  dreams.
This passion for cities is why I loved reading the proof pages for this Quality of Life issue, which unpacks the shifts reshaping our hometowns. In the US, for example, Chris Lord travels to Miami to see how the city has gained a new generation of entrepreneurs moving from the chillier north because of its mix of business-friendly policies and a quality of life also improved by its very sunny disposition. For the nomadic worker, Miami – along with a host of southern sunshine-belt outposts such as booming Dallas – has become a huge draw.
But Europe has its own sunbelt. In Lisbon our correspondent Gaia Lutz meets the recording artists from across the Lusophone world who are using the city as an incubator for rich musical experiments that forge sounds from Africa to Brazil. It's a scene that is making Lisbon reassess its cultural landscape and hopefully leave it richer and more diverse. Something similar is happening in Marseille where a few key metrics – affordable rents, those hours of sunshine and a cacophony of cultural influences – are making the city the go-to place for a new generation of French artists – read Julia Webster Ayuso's report here.
And in Palma de Mallorca we meet Jaime Oliver and Paloma Hernaiz from the architectural practice Ohlab who understand that all those hours of Mediterranean sun also come with a challenge: how to make buildings that can stay cool without you cranking up the air-con. You can see their new Passivhaus apartment block here.
Yet urban inventiveness is not limited to sunny outposts. Writing his debut story for monocle, Tom Vanderbilt visits Oishii, a vertical farm in New Jersey that's growing Japanese mountain strawberries that sell at $50 for just eight fruit. The Oishii venture is a luxury player in the urban farming story but it's one of many tech-driven projects attracting huge interest and investment as people wonder how cities will best feed themselves in the future – and as the technology becomes cheaper and more widespread.
And then, of course, there's the survey of the best cities to call home – we always send this to newsstand and then duck for cover as people wonder why their hometown failed to rank. But that's the joy of this survey: it starts debate, makes people look around and wonder what would make their city better. Anyway, I am sure you will let us know your thoughts. But despite any jostling among fans of particular cities, how great that there is so much excitement about the future of the city in general, about how it shapes and changes our lives. And how, done well, it can deliver a better quality of life for all its citizens.
Thank you for reading – and I hope subscribing to – monocle. Feel free to email me at at@monocle.com.