Inventory: Picnic recipes / Global
Let's go outside
Swiss chef Ralph Schelling shares his tried and trusted recipes for perfect outdoor dining, from savoury nibbles to tasty bakes and even a tipple or two. As soon as the sun's shining, grab your picnic basket and load it up with plates, cutlery and some of these irresistible goodies.
There are few greater pleasures than eating alfresco. Whether you're unfurling a crisp gingham blanket between iffy clouds or basking under an azure sky with a heavy wicker hamper laden with delights, there's an inherent optimism to the act of picnicking – something primal and pleasing.
First you're implicitly hoping that the weather holds – never assured in certain latitudes. Second, and perhaps more meaningfully, you're actively choosing to share your space with your fellow citizens – to leave the safety of dining tables, terraces and menus behind, and simply make do with just what you are able to carry.
Whether you've found a scrap of urban greenery or set up in a nook enjoying the view of a secluded lake, you're completely committing to the experience – wind, rain or shine. It's what makes proper packing so important. And remember some simple rules: certain foods don't travel well, others are hard to eat standing up and yes, someone will spill something. Bring wipes, cutlery that will cut it and some plates and cups that can stand a stiff breeze.
Here we've tapped Swiss chef Ralph Schelling for his picnic favourites. Like the act of eating outdoors, our list isn't fussy. We've suggested simple, crowdpleasers that reward experimentation and won't take a chef to perfect. Now, shall we tuck in?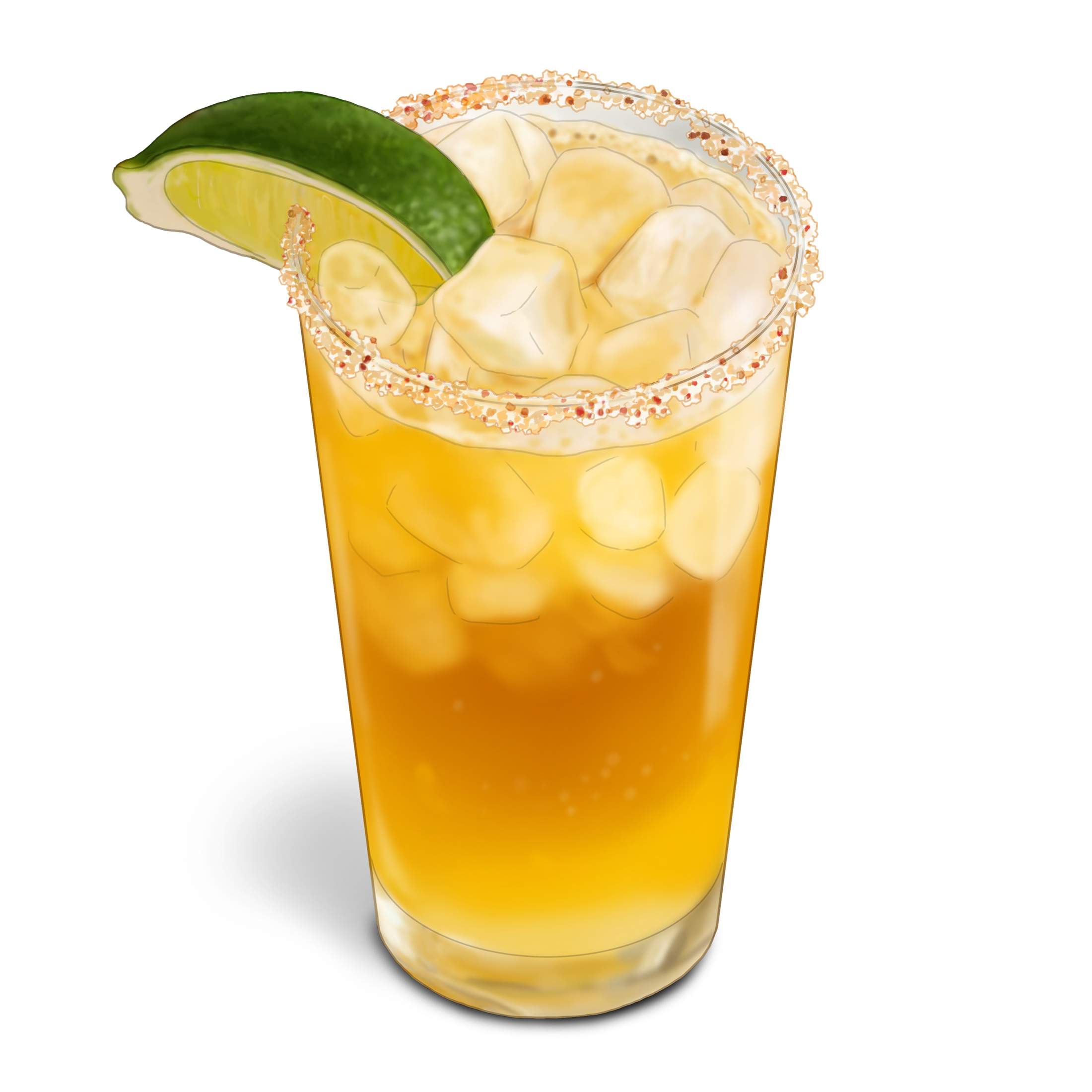 Serves 4
The name of this refreshing Mexican number is believed to be a contraction of "mi chela helada", something like "my cold beer". It's a simple version of that, which is good for barbecues or hot days. "You don't necessarily have to use a Mexican beer, just pour your favourite," says chef Ralph Schelling. "In Switzerland, for example, I like Appenzeller or Flühgass."
Ingredients:
Juice of 2 limes
Thinly sliced red chilli as a garnish (optional)
Chilli salt (or Mexican condiment Tajín)
12 ice cubes, crushed
3 330ml bottles of lager
4 lime slices
200ml pineapple juice (optional)
Method:
1. Moisten the rims of medium-sized glasses with lime juice and chilli salt.
2. Fill up with ice, beer and remaining lime juice and garnish with lime and chilli.
3. Adding 50ml of pineapple juice per glass adds a fruity kick. Refill at leisure.
---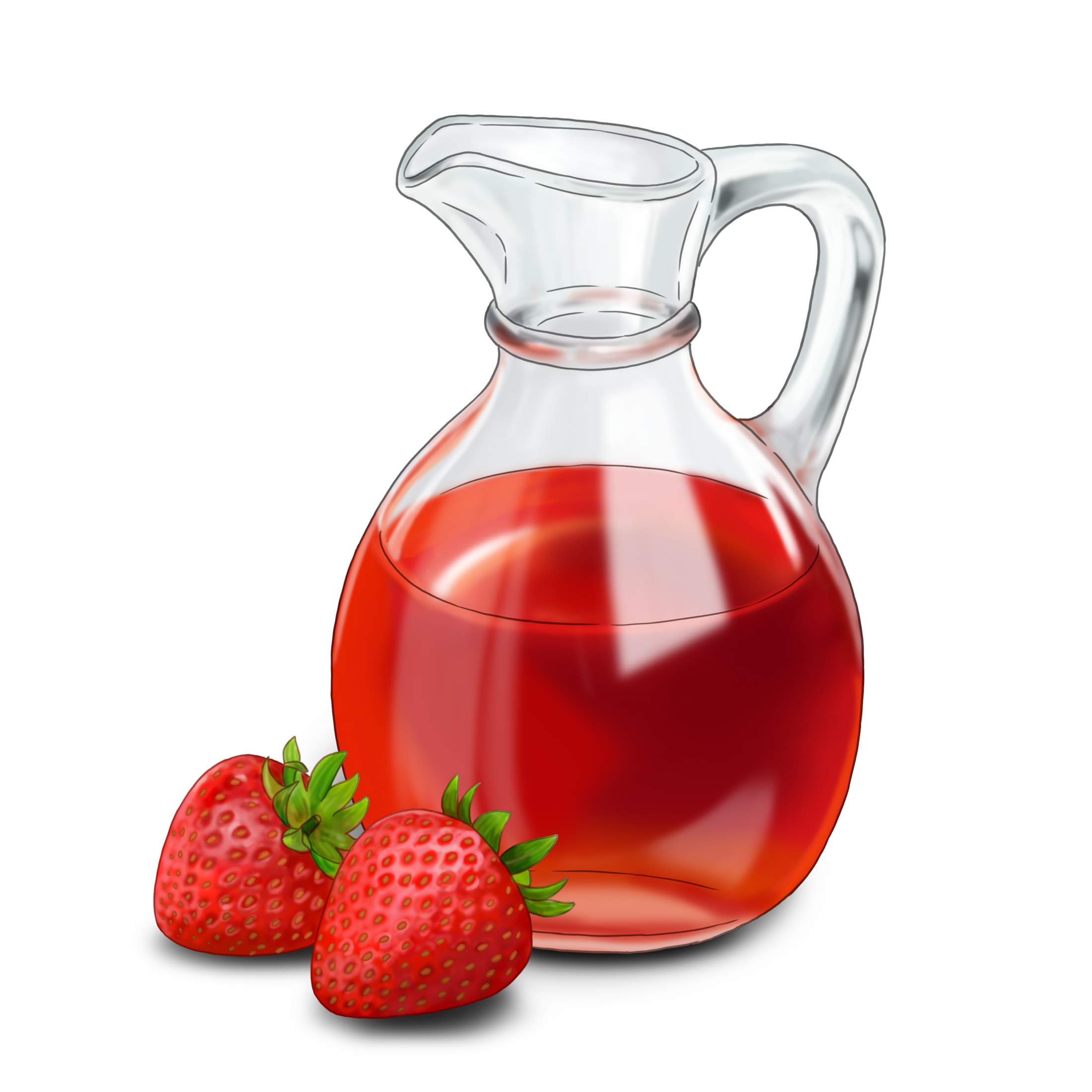 Serves 4
Shrubs are non-alcoholic and can be diluted with water to make refreshing summer sippers. Usually made with vinegar and sugar, they have plenty of kick. You can also vary the fruit – try elderberry or blueberry – or add a shot or two of white rum to create a strawberry mojito shrub.
Ingredients:
500g strawberries in pieces, stalks removed
200g cane sugar
200ml apple cider vinegar
600ml mineral water
Ice cubes
Mint leaves or lemon verbena (optional)
Method:
1. Mix the strawberries with the sugar and vinegar. Cover and leave to macerate at room temperature overnight.
2. Purée the strawberries and pass through a sieve, and refrigerate until ready to use.
3. Funnel into a bottle to bring to the picnic, and mix with water and ice cubes to a ratio of one part purée to three parts water.
Ralph's tips:
1. The vinegar adds an extra kick of freshness.
2. Simply pour the base for the picnic into a clip-on bottle.
3. I love to add a few leaves of mint or lemon verbena.
4. In spring, add one or two stalks of rhubarb and you can do without about a third of the vinegar.
5. I can confirm elderberry or blueberry shrub is also pretty cool.
6. And, yes, I like to add some white rum to create a strawberry mojito shrub. Tasty!
---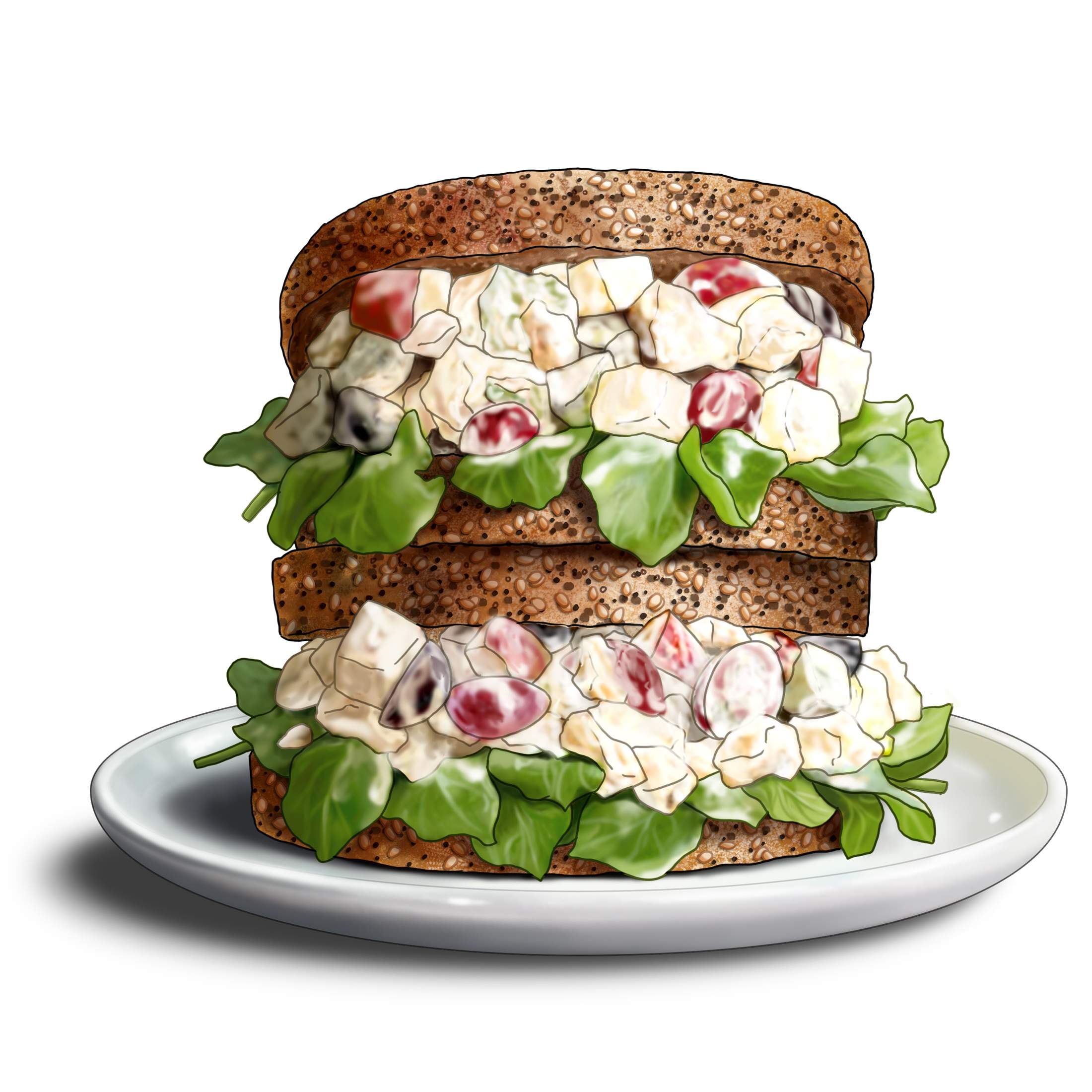 Serves 4
A humble sandwich? Perhaps. "This is the Waldorf-Astoria's classic recipe to-go," says Schelling. "I recommend the best seeded bread you can get, lightly toasted."
Ingredients
2 chicken breasts, cut into pieces, cooked
1 apple, cored and diced
2 stalks of celery, diced
Handful of grapes, halved
Handful of walnuts, crushed
3 tbsps mayonnaise
3 tbsps Greek yoghurt
1 tsp Dijon mustard
2 tsps lemon juice
Salt and pepper
8 slices of bread
Lettuce leaves or purslane (optional)
Method:
1. Mix the mayonnaise with the yoghurt, mustard and lemon juice in a bowl and season.
2. Mix the chicken pieces and the rest of the ingredients well in the sauce and divide between the bread to make sandwiches. It's that simple.
---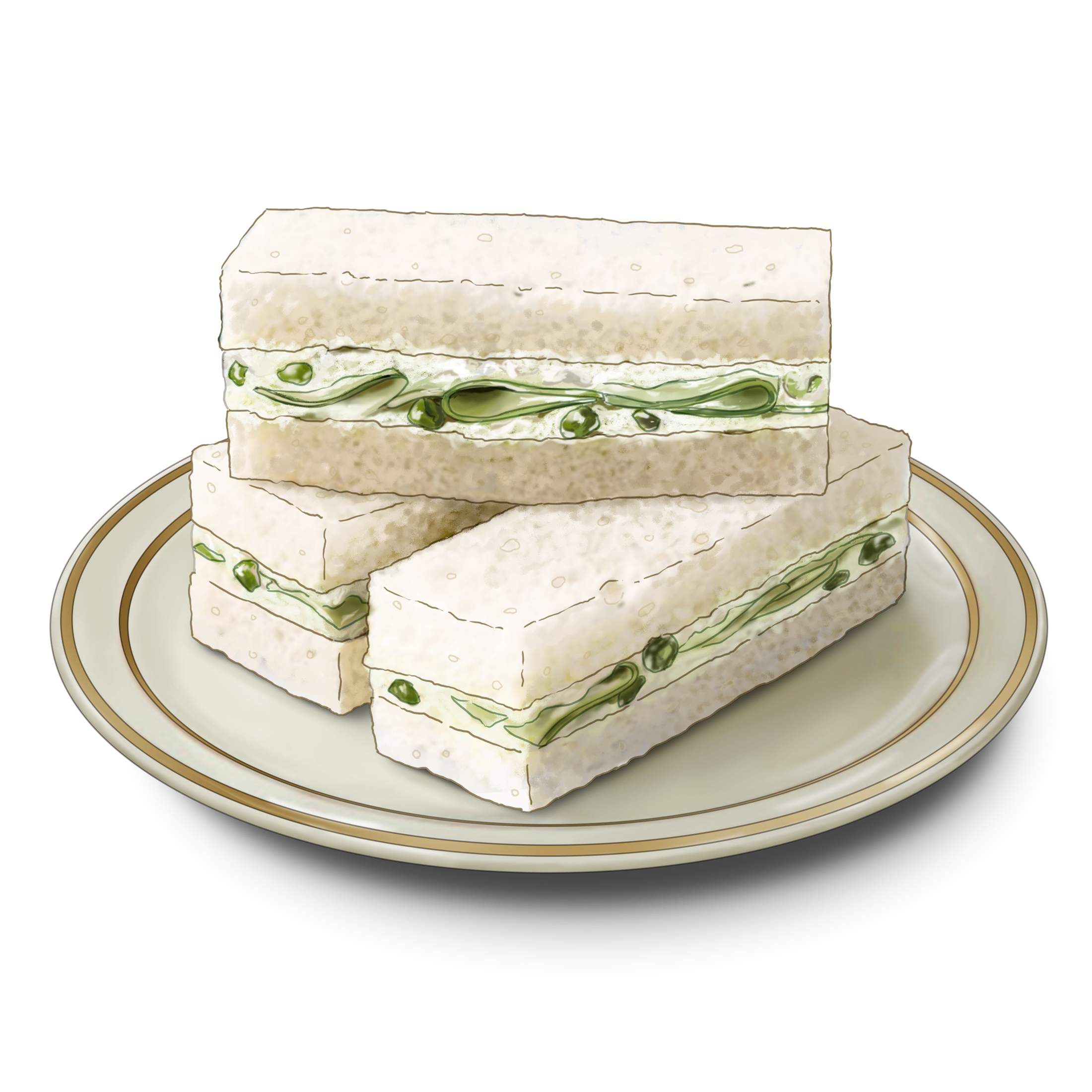 Tramezzini with cucumber and pea
Serves 4 people
These Italian-style sandwiches are usually cut into triangles and are perfect picnic fodder. "I often add fresh radish and cress," says Schelling. "Pink pepper always goes well too."
Ingredients:
350g peas (fresh or frozen)
1 sprig of fresh mint
½ cucumber
1 clove of garlic
1 lemon (juice and zest)
3 tbsps olive oil
Sea salt
Pepper
8 slices of bread
Method:
1. Cook the frozen peas in salted water according to packet instructions. Drain and leave to cool. Set aside 100g of the peas. Finely slice the cucumber.
2. Blitz the garlic, mint, 200g of the peas, juice and zest of the lemon, olive oil, salt and pepper in a stand mixer until it's lump-free. Now stir in the remaining whole peas.
3. Spread the purée on one side of each slice of bread and add a few slices of cucumber. Cut the tramezzini into triangles or into any shape you fancy.
---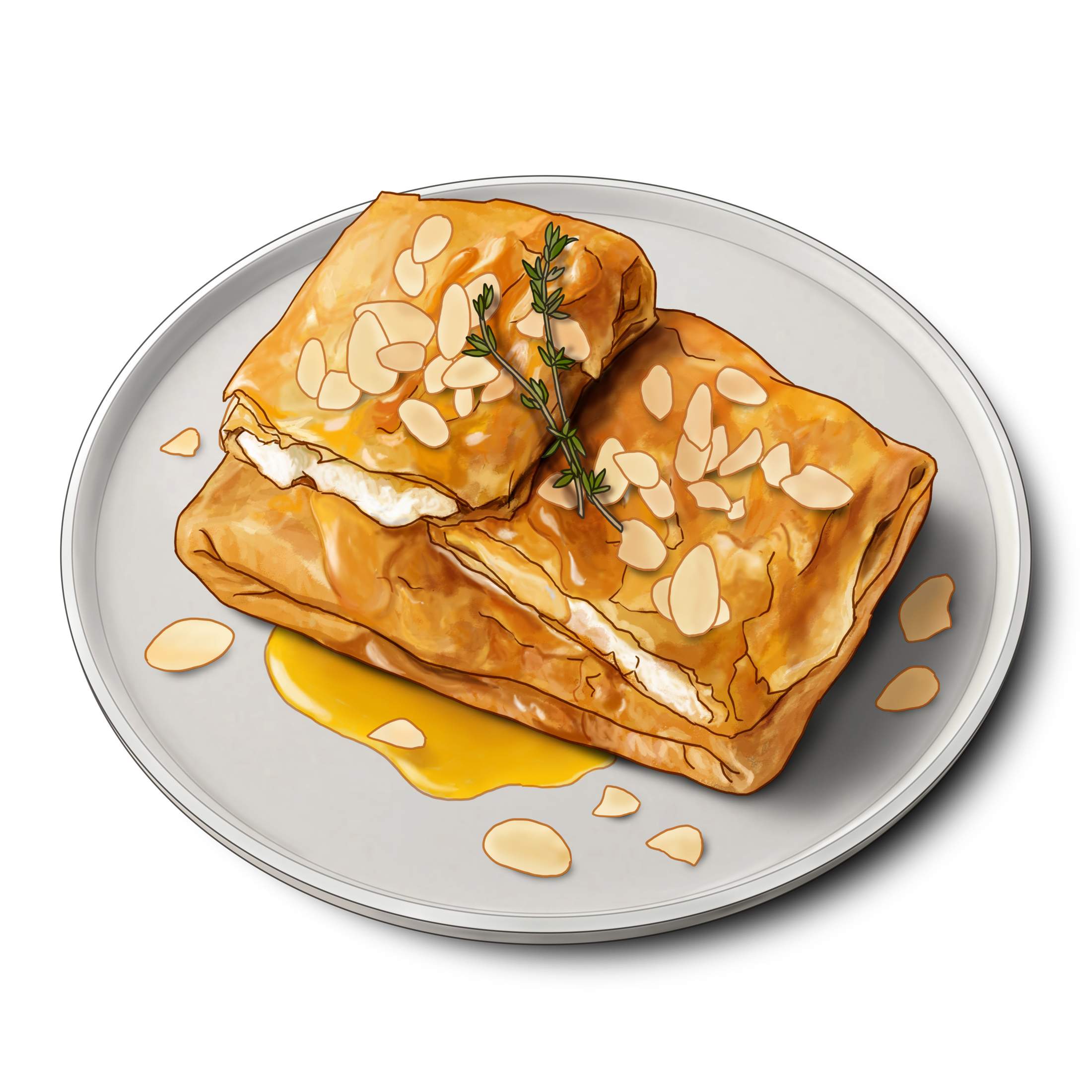 Feta with filo, thyme, honey and almonds
Serves 4
These tasty little bites are a perfect mix of salty and sweet. "For the picnic, I recommend spreading a little honey together with the butter on the pastry at the beginning and you can also do without sesame or almonds, or sprinkle them with black sesame seeds as you prefer," says Schelling. "Don't worry about the mess – you can always lick your fingers."
Ingredients:
4 filo pastry sheets
4 tbsps melted butter
Thyme (fresh or dried)
180g feta
Honey
Handful of roasted almonds or sesame seeds
Method:
1. Preheat the oven to 180C.
2. Unfold the filo pastry and spread with melted butter and sprinkle with fresh or dried thyme.
3. Cut the feta into small triangles or cubes of 3cm or so and wrap in the filo pastry, brushing it with a little butter so that it folds better and holds together.
4. Brush the parcels again (and sprinkle with the almonds or sesame seeds). Bake the parcels for 15 minutes until they are golden brown and the kitchen smells of thyme. Drizzle a little honey over them before you serve.
---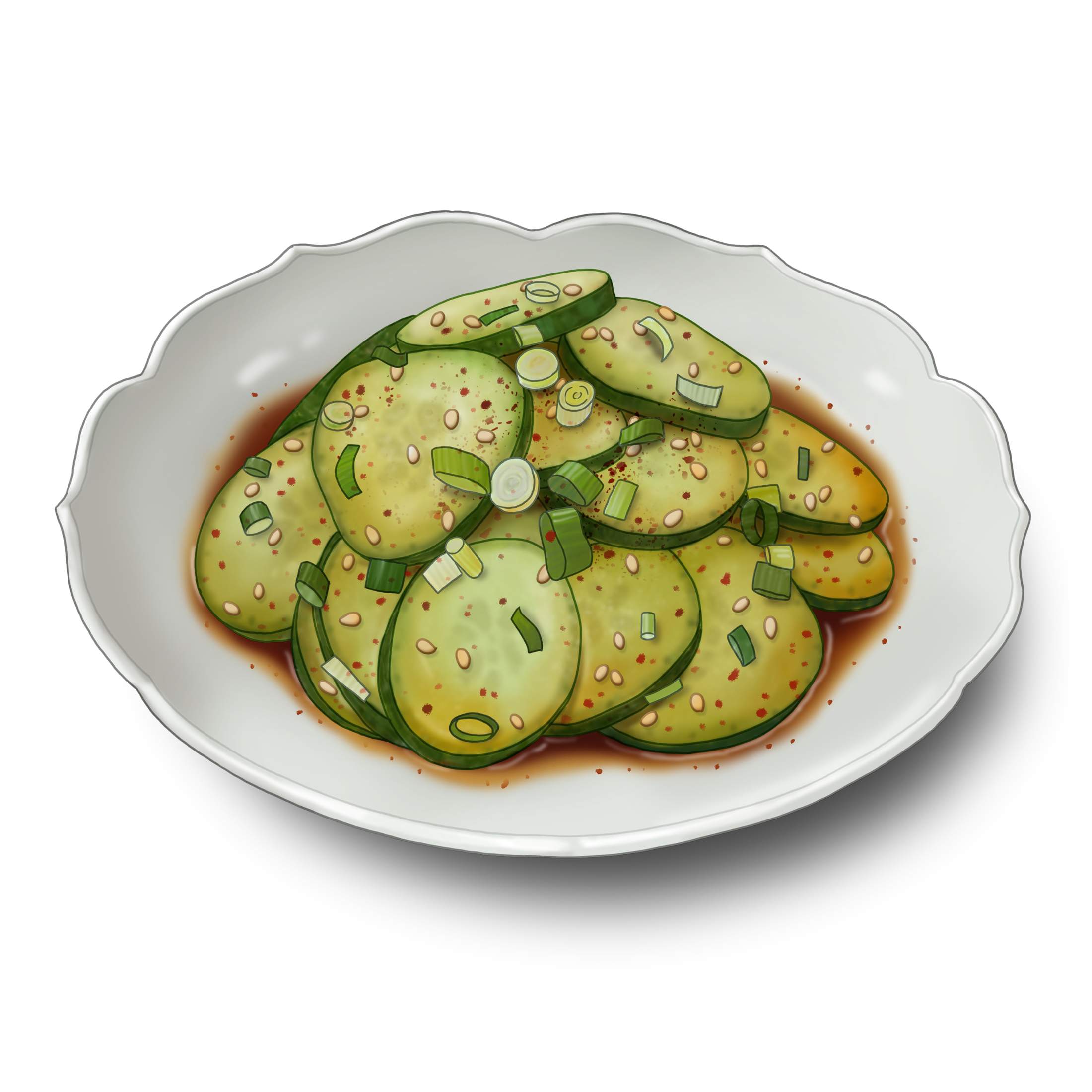 Serves 4
This simple pickled salad keeps well for a few days in a mason jar and is a brilliantly bright and spicy addition to a barbecue line-up.
Ingredients
2 small cucumbers
50g salt
1 fresh chilli pepper
2 spring onions
1 tbsp soy sauce
1 tbsp sesame oil
1 tsp brown sugar
1 tbsp rice vinegar
1 tbsp sesame seeds (roasted)
10g coriander
Method
1. Cut the cucumbers into 1cm thick rounds. Place in a bowl and salt generously. Mix well and leave to stand for 30 minutes.
2. Now finely dice the chilli and cut the spring onions into 2mm rings.
3. After half an hour, drain any liquid from the cucumber pieces and rinse with cold water. Mix the soy sauce, sesame oil, sugar and vinegar in a bowl then add the drained cucumber pieces, chilli, spring onions and sesame seeds. Mix well. Season to taste and add fresh coriander.
---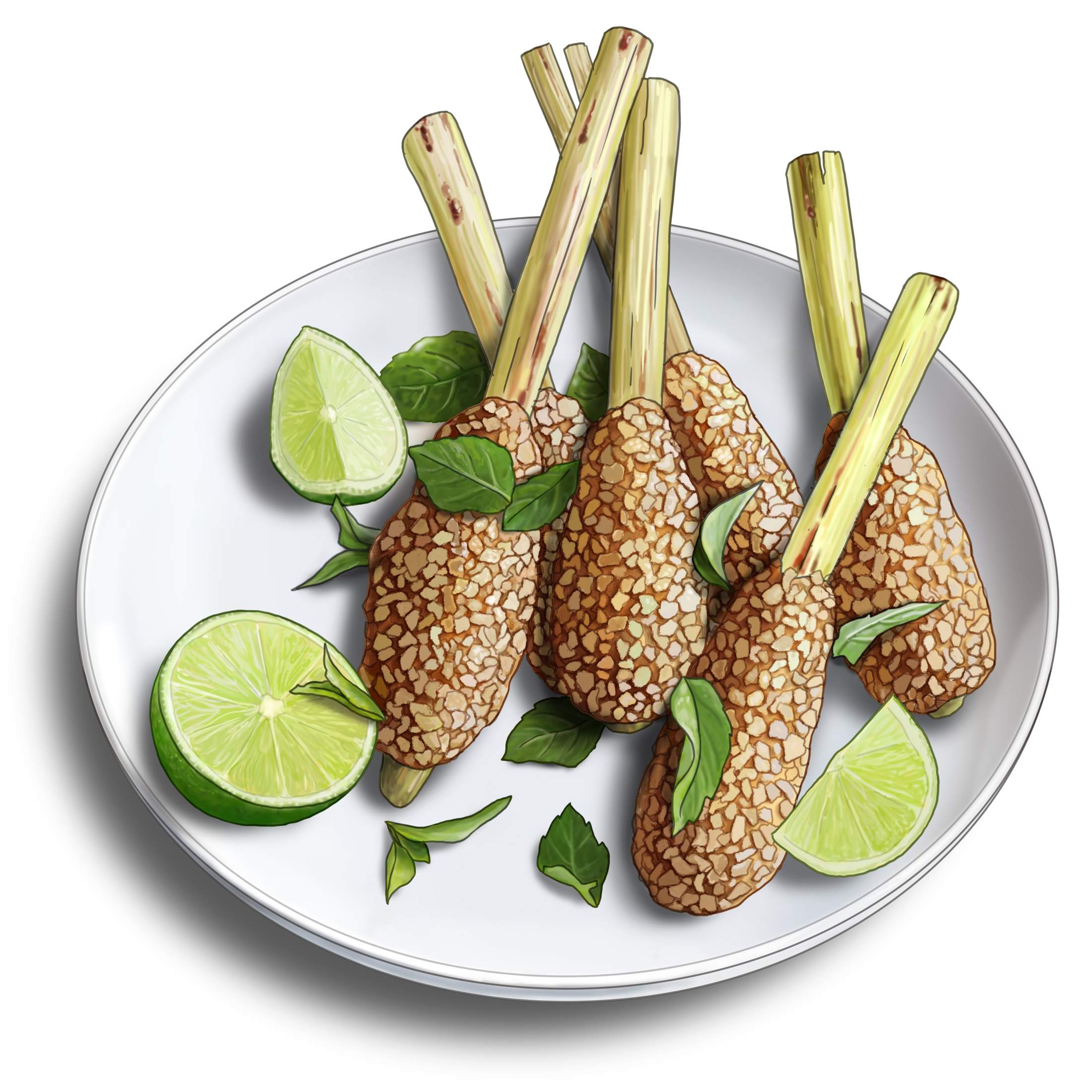 Fish skewers with lemongrass and oats
Serves 4
This simple skewer – served on a lemongrass stick – can be whipped up quickly and eaten without cutlery. Ralph's recipe calls for pike perch but other fish work equally well.
Ingredients
400g pike-perch fillets, deskinned and deboned
1 egg yolk
150g single cream, ice cold
1 tsp ground ginger
2 tsps salt
6 lemongrass stalks
150g oat flakes
3 tbsps vegetable oil
½ lemon (juice and zest)
Method
1. Cut the fish into fine 2cm by 2cm cubes.
2. Blitz in a blender with the egg yolk, cream, ginger and salt to form a coarse mixture.
3. Remove the outer layer from the lemongrass. Chop 1-2 tbsp of the fine, lower part of the lemongrass stalks very finely and stir into the fish mixture.
4. Now cut the lemongrass stalks in half lengthwise. Press the fish mixture around the lemongrass stalks.
5. Roll in the oat flakes to cover
6. Heat the oil in a frying pan. Fry the skewers for 5 minutes, turning occasionally, until golden.
7. Grate lemon zest, squeeze lemon, mix zest and juice. Drizzle over the fish kebabs and serve.
---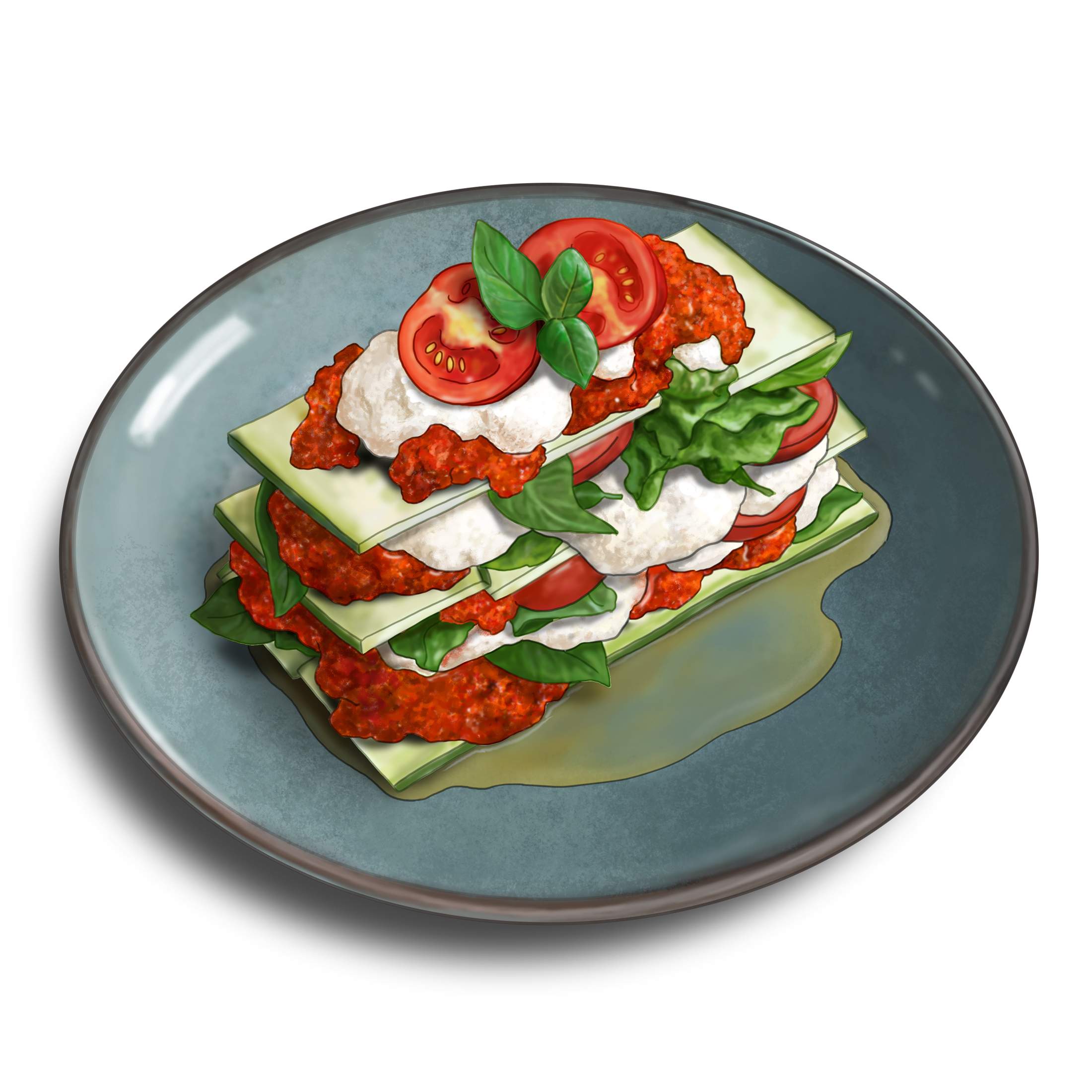 Ralph's raw vegan lasagne
Serves 4
This vegan take on the Italian classic involves no cooking whatsoever. "I am not necessarily a fan of raw vegan food but my lasagne made an Italian nonna cry," says Schelling. (In a good way, we hope.) "I served it at a recent party in Portofino and we served it as a family dish to share in old terracotta plates like a real lasagne from the oven." You can also add grated pine nuts on top to simulate parmesan or a layer of pea pesto for a fresh kick.
Ingredients:
220g cashew nuts (soaked in water for at least six hours)
1 tsp salt
2 cloves of garlic
1 tsp yeast powder
2 tsp apple vinegar or lemon juice
200g dried tomatoes
100g walnuts
50ml best cold-pressed olive oil
2 courgettes thinly sliced lengthwise
2-3 handfuls of spinach
10g basil
Pine nuts, to taste (optional)
Method
1. Drain the cashew nuts and mix with salt, garlic cloves, yeast, vinegar and a little water (little by little) in a powerful blender to form a thick béchamel-like cream. Refrigerate until ready to use.
2. Now mix the dried tomatoes, walnuts and olive oil in a blender to a coarse paste (something like minced meat). This is your ragú.
3. In a platter, or Tupperware if you're off for a picnic, layer the courgette and spinach alternately with the vegan béchamel and ragù alternative, and serve with basil and a drizzle of olive oil.
---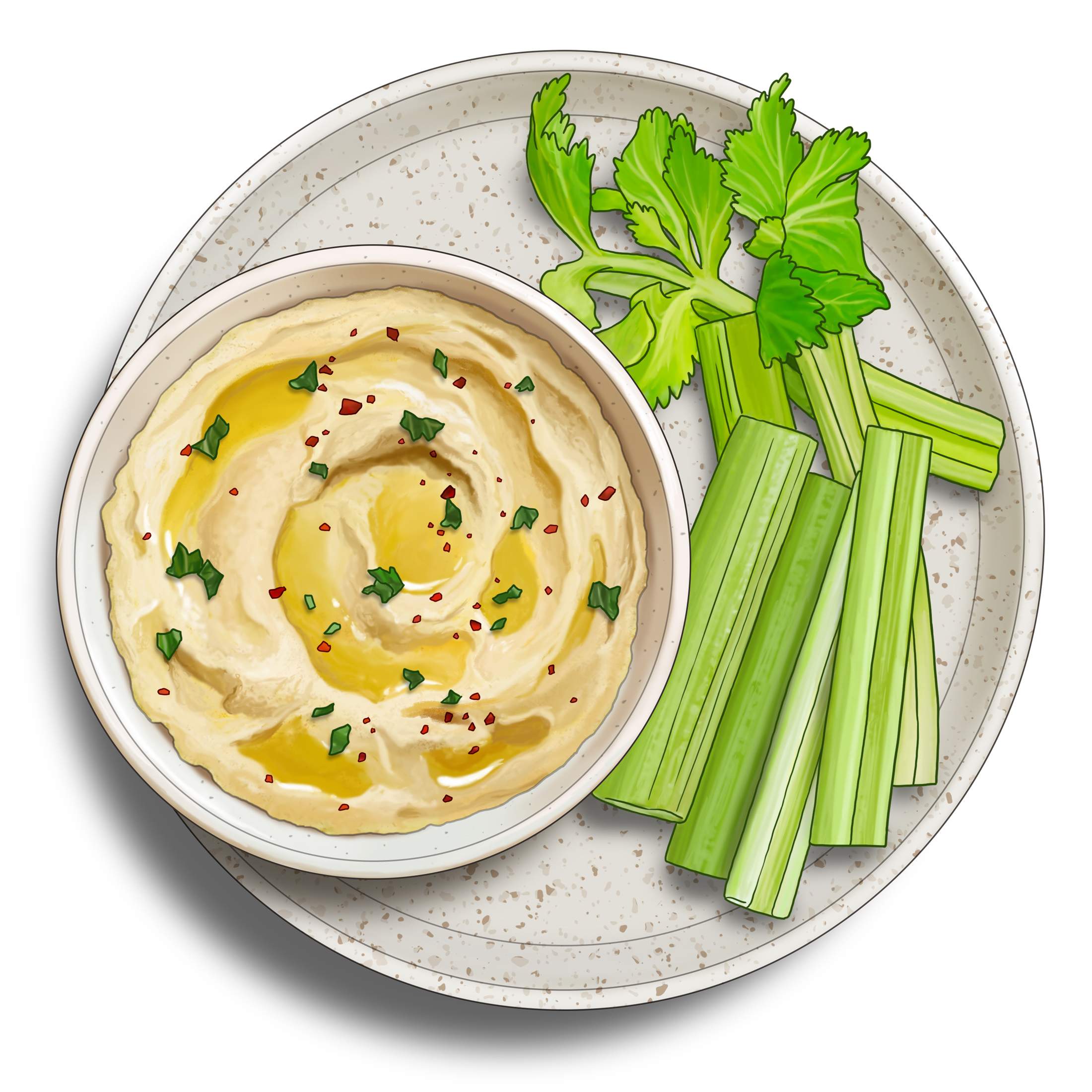 Hummus with lemon za'atar
Serves 4
This needs a little prep the day before but you can speed things up by using cooked chickpeas. "My friends in Lebanon taught me a trick for an unbelievably smooth hummus," says Schelling. "Mix a few ice cubes into the hummus at the end to make it lighter and airier." This goes well with some celery for dunking.
For the hummus:
300g dried chickpeas
2 litres water
50g tahini (sesame paste)
1 lemon, juice only
5 tbsps olive oil
1 tsp salt
2 cloves of garlic
For the lemon za'atar:
1 tbsp sesame seeds
½ lemon, zested
1 tbsp dried thyme
1 tsp fleur de sel
Method:
1. The day before, put chickpeas in the cold water and leave them to soak overnight.
2. On the day of preparation, drain the chickpeas, cover with water and bring to the boil. Cook the chickpeas for about an hour until soft.
3. Meanwhile, for the lemon za'atar, toast the sesame seeds until golden and put them in a mortar. Finely grate the lemon zest. Coarsely crush everything. Mix in the fleur de sel and thyme leaves.
4. Drain the chickpeas, saving a cup of the cooking water. Put the rest of the chickpeas in a tall blender jar with the tahini, 4 tbsps lemon juice, a little oil and salt. Add the garlic. Blend everything into a purée, adding from the cooking water until the desired consistency is reached.
5. Season the hummus with lemon juice and salt. Pour into a bowl and make a well with a spoon. Drizzle oil into it and sprinkle with a little za'atar.
---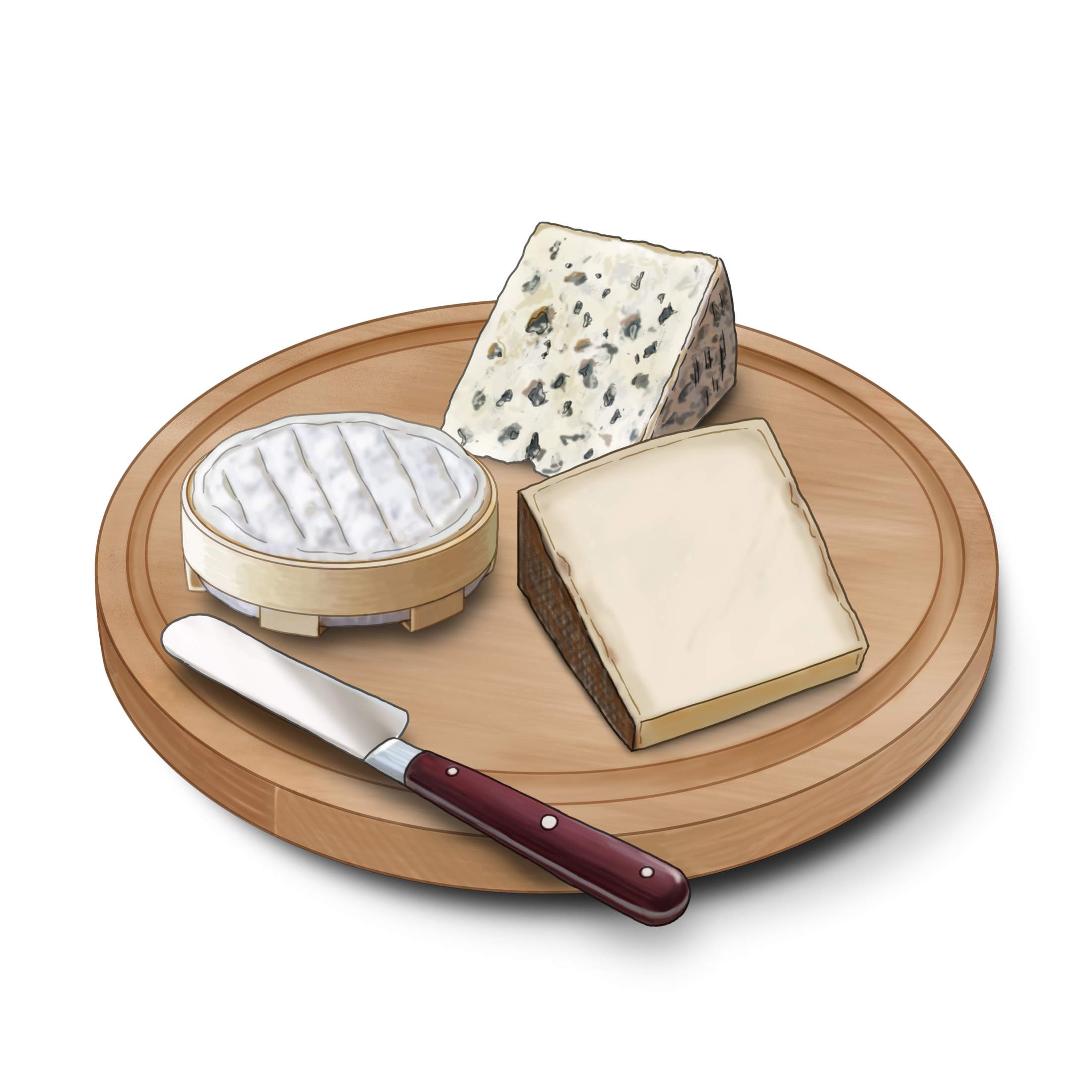 Swiss cheese selection
Serves the whole gathering
Alpsbrinz, hard
From Switzerland, the raw milk is partially skimmed, processed in copper vats and curdled at a temperature of 32C and matured for 30 months. It's worth the wait.
Schwellbrunner, medium-hard
Cheese from the only Appenzell dairy that still makes it from raw milk that's flavoured with the rich grasses and flowers of the nearby mountain pastures.
Jersey Blue, soft
Schelling's favourite of Willi Schmid's cheeses, the Jersey Blue is exported all over the world and popular with top chefs. It combines the taste of rich Jersey milk with a tang but is creamy, nutty and smoky too.
---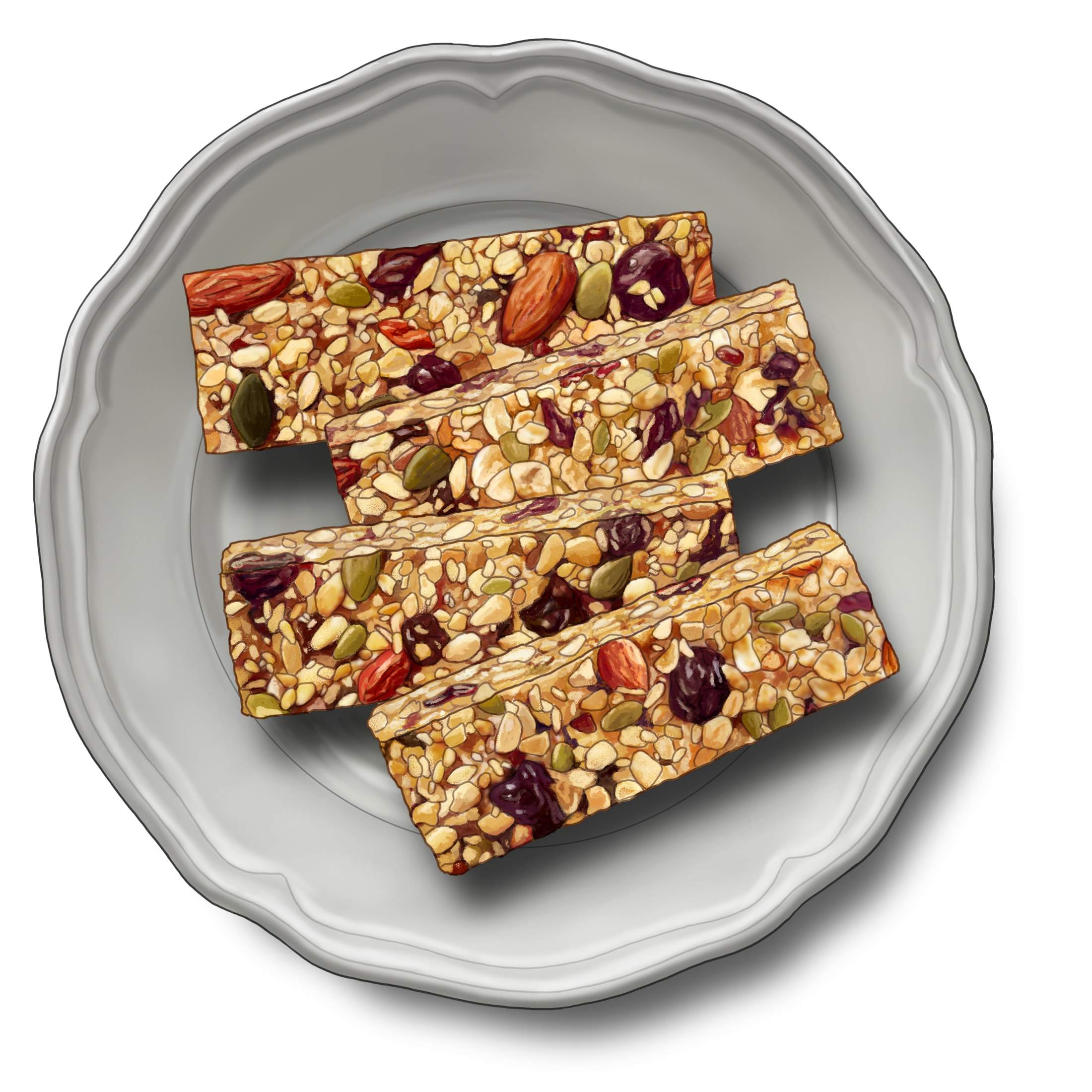 Swiss granola bar
Makes about 15 bars
These simple, sweet anytime bars are sure-fire family favourites. "The mixture can be varied according to your own preferences, with nuts or berries," says Schelling. "For an easy granola you can also crumble the bars over yoghurt, kefir or almond milk."
Ingredients
150g oat flakes
5 tbsps hemp powder
5 tbsps hemp nuts
5 tbsps pumpkin seeds
5 tbsps linseed
5 tbsps barberries
5 tbsps sunflower seeds
½ tsp cinnamon powder
½ tsp cardamom powder
½ tsp ginger powder
2 pinches of salt
5 tbsps apple syrup or honey
3 tbsps walnut oil
Method:
1. Preheat oven to 160C.
2. Mix all ingredients and place in silicone moulds (or about 3cm high in two cake tins lined with baking paper). Press the mixture down firmly.
3. Bake for about 18 minutes, then remove. While still warm, cut into bars or into shapes of your choice and leave to cool. If kept dry and sealed, the bars will keep for about two weeks.
---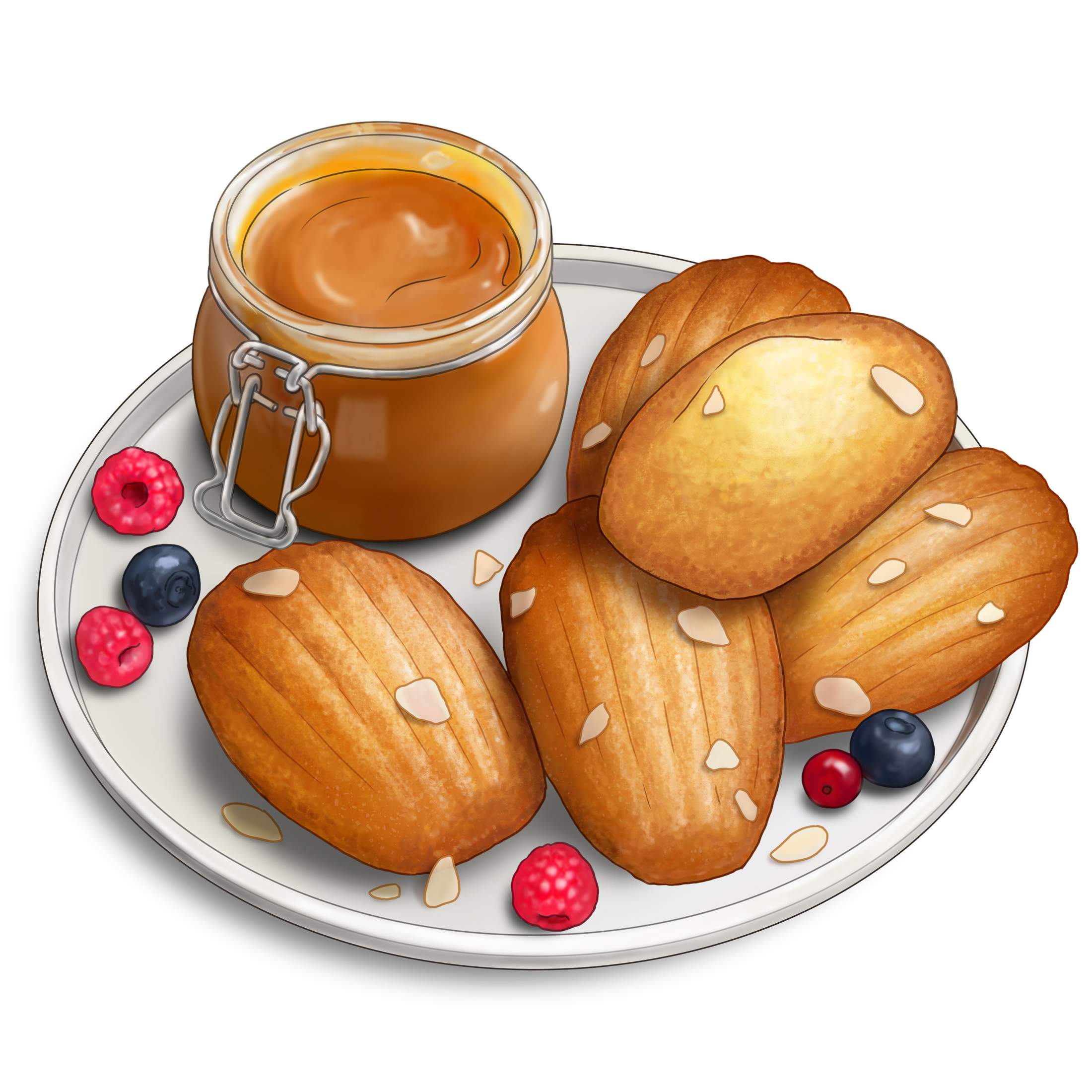 Almond madeleines au beurre sale
Makes 12
These tasty bakes can be made nuttier by browning the butter first or fresher by serving with wild strawberries. You could also add matcha powder (1½ tsp per 50g of flour) or create a gluten-free take on things by using cornflour instead. You'll need a madeleine mould plus a little extra flour and butter. Enjoy.
Ingredients
130g caster sugar
50g almonds, peeled
50g plain white flour
100g butter, liquid
100g egg (about three large ones)
2 pinches of salt
Matcha powder (optional)
Method
1. Preheat the oven to 220C degrees.
2. Blitz the sugar, almonds and flour in a blender to combine.
3. Add the butter, eggs and salt to form a liquid dough.
4. Butter the madeleine moulds and fill to the brim with the mixture and bake for about 10 minutes until golden brown.
And to drink...
Wine to complete the picnic


Wine writer Aimee Hartley suggests some bottles to accompany you on your outing.
Limney Estate Organic Sparkling, Sussex, England 2015
A rich and elegant English fizz that's designed to give champagne a run for its money – and does.  
Palhete, Algarve, Portugal 2019
A unique blend of red and white grapes makes for a refreshing rosé-inspired wine with Portuguese charm and character. 
White
Sybille Kuntz Riesling Qualitätswein
Trocken, Mosel, Germany 2020
A refreshing and deliciously dry riesling from a biodynamic, family estate in the Mosel Valley. Sehr gut!
Partida Creus,
BN Blanco Natural
Catalonia, Spain 2020
A crisp, salty white that's ideal for langorous sunny days, made by one of Spain's most celebrated natural wine producers. 
Ygueule, Beaujolais, France 2018
From a rising star in Beaujolais: chill down this fresh, quaffable gamay for a picnic-perfect companion. 
Notte di Luna, Emilia-Romagna, Italy 2019
A heady blend of floral grapes – muscat blanc, malvasia and spergola – with skin contact for added texture and sunshine. Cin-cin.
Aimee Hartley is the founder of wine magazine Above Sea Level. She also runs Twelve Noon, a creative studio for food, drink and hospitality projects.