Affairs: Migration / Miami
Meeting in the middle
Long the first stop for migrants coming into the US, Miami is now bursting at the seams with New Yorkers heading south for the city's sunshine, music and burgeoning technology scene.
What hits you first is the noise. Stepping out of a taxi in Wynwood on a Sunday evening (a Sunday!) your hair seems to flutter with the ruckus of bars competing to make their Cumbia music the loudest and the stretch monster trucks cruising by. Miami has always had a reputation as a party town, a place of ubiquitous hot pink where the 1980s never completely ended. Over the past two years, however, thousands of people have relocated to the city – in the year to July 2021, 260,000 more people arrived in Florida than left – and that has ratcheted the decibels up a notch.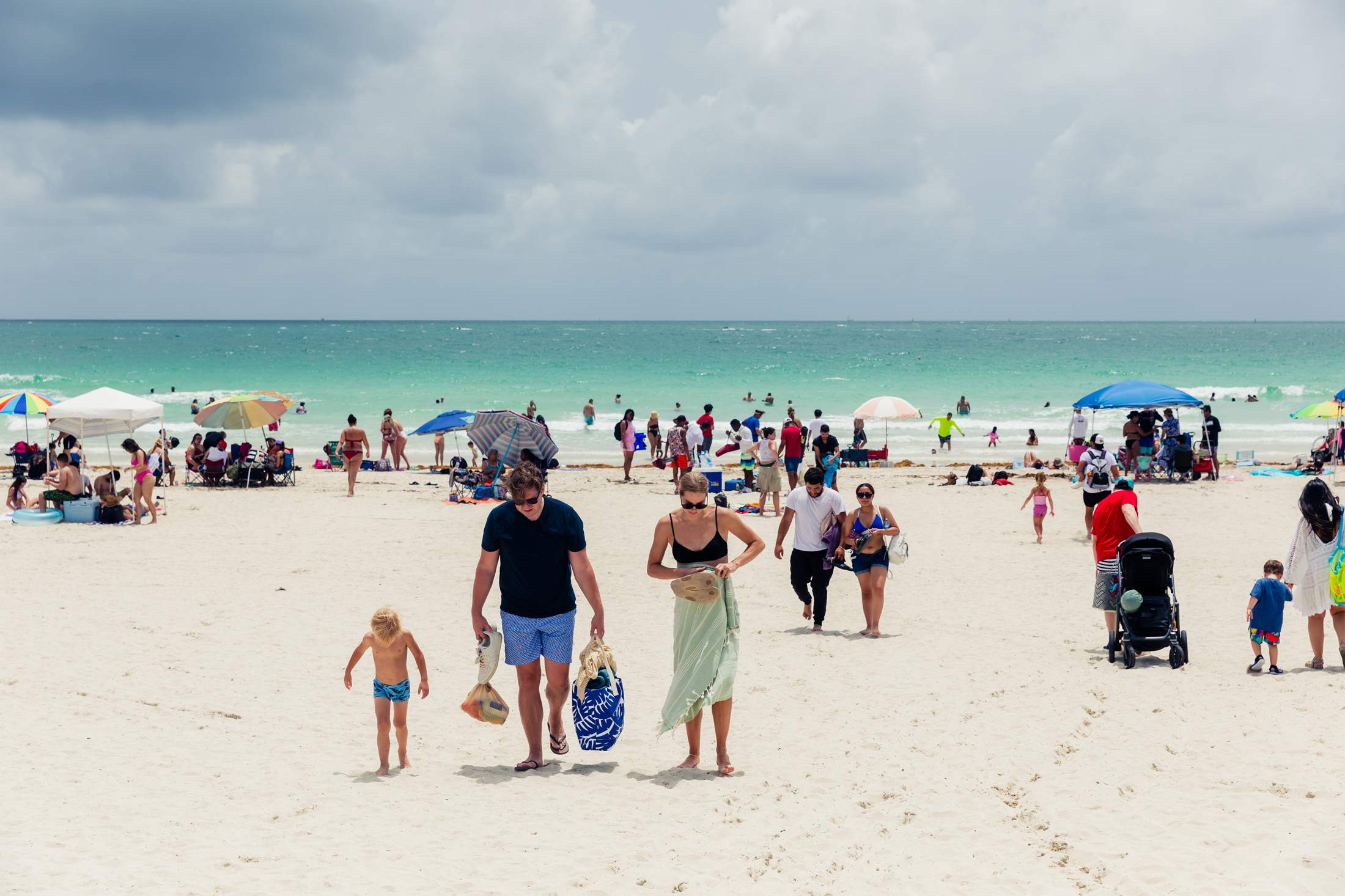 Long a first port-of-call for people coming to the US from Latin America and the Caribbean, Miami's recent population surge has been led by Americans, many of them New Yorkers seeking a sunnier spot on the East Coast. Partly, it's because Florida never really shut down: Governor Ron DeSantis defiantly kept the state open for business throughout the pandemic. But what's happening in Miami is more than just a Zoom boom.
Isabella Acker, originally from Atlanta, runs a creative agency in Little Haiti and last year turned her office into a tiny recording studio, hosting impromptu candlelit performances by musicians from around the world, pairing them with Miami-based artists. "Now we have all these recordings we've collected and we're planning to turn them into physical records," says Acker, who launched her label, Tigre Den Recordings, in March. She compares the musical boom to when early underground Salsa recordings were pressed in 1960s New York. "Everyone thinks of Gloria Estefan but the real sound of Miami is Afro-Cuban funk. What we've found is that global music fuses so well with that. If you can make people dance in Miami, you're all set."
Crypto is also upping the city's tempo. The word is everywhere: on billboards, on the side of gleaming new skyscrapers. Even the home stadium of the basketball team, Miami Heat, has been renamed FXT Arena after a cryptocurrency exchange. The mayor, Francis X Suarez, has said that he wants to refashion the city's "fun in the sun image" into a technology town and crypto hub. He even backed the creation of a "MiamiCoin", although the value has tanked in the past few months.
With crypto, Suarez tied his city's wagon to a skittish horse but it has had the desired effect: Florida added 2,715 new technology businesses last year, more than any other US state. "When Silicon Valley really was Silicon Valley, you wanted to be in the room and so you moved to Palo Alto," says Pablo Quiroga, who moved from Las Vegas in November. "Miami is that place now." His company Star Atlas has built a virtual universe where everything can be bought and sold on a blockchain; he talks dizzyingly about the millions of dollars of investment his company has attracted. Being in Miami kicked that into overdrive.
"I could taste the opportunity in the air: capital, technology, culture"
"I grew up in Orlando and Miami was always just a place for partying," he says. "I only came here initially for a bitcoin conference but I could taste the opportunity in the air: capital, technology, culture." Quiroga says that it's the city's tropical beauty that brings him back to earth. "In crypto, everything moves in seconds, so it's healthy to step away and reconnect with nature," he says. "I live in Coconut Grove and every day I run up Old Cutler Road, beneath the banyan trees that line the street. In Miami the ocean is always a step away." He can't resist a techie metaphor: "It's nature on-demand."
Coconut Grove bears some of the construction-related marks of the new technology money that's washed into Biscayne Bay over the past couple of years but it's still a peaceful neighbourhood of cafés and strollable pavements shaded by palm fronds. Josh Hackler's Krüs Kitchen on Main is a new restaurant and mini-market selling products from Miami start-up producers – sesame butters, hand-milled granola and chocolate bars packed with toasted coconut. "I feel like the city has gone from being a teenage party animal and is now rolling into its mid twenties," says Hackler, who came to Miami in 2018. He sees the artisanal products on his shelves as a sign of how entrepreneurial the city has become. Hackler runs Krüs with Pili Hackler and Colombian chef Sebastián Vargas in an art deco building where light pours in through a wall of glass blocks. Californians and Australians who have moved to the city are bolstering a healthy trade. Diners come for Vargas's signature coconut rice – a taste of home – and line-caught fish from the Jupiter inlet. "I don't necessarily look at this as a boomtime," says Hackler. "I just think more people are realising how interesting Miami actually is."
Sensing opportunity, Argentinian architects Leonardo Militello and Fernando Hitzig opened a satellite office in 2021. Their studio in Buenos Aires has earned awards for bar and restaurant designs, and in Miami they say there's a surfeit of work to be won.
"It's a place where people need to have fun," says Militello, noting that there's a shared culture, which can open doors with some developers. "We always say that Miami is not in the American south but is the north of Latin America; we understand each other in a way that only Latin Americans can."
Miami's image is not exactly changing, it's just that the city is revealing itself to more people. The arrival of Art Basel in 2002 was a watershed moment and today there's a rich gallery scene. Small, ambitious spaces are popping up in Jupiter; the artist studio complex Oolite Arts is planning a vast $30m (€28m) headquarters; and there's a new museum called Superblue dedicated to immersive installations. In 2010, Craig Robins founded the Design District, a high-end retail quarter with an enviable public sculpture collection.
When we meet, he's doing a re-hang in his own offices, debating whether a Cy Twombly or a young Miami artist should take pride of place in the foyer. "We've seen a much higher migration to the city in a short time and that has created a critical mass of business and technology coming from around America that has catapulted Miami into another category," says Robins. He's excited about all the new energy but adds that housing, schools and infrastructure will need to catch up. Indeed, rents are soaring: a recent survey by property site Realtor found that Miami rents will eat up 60 per cent of the typical household income.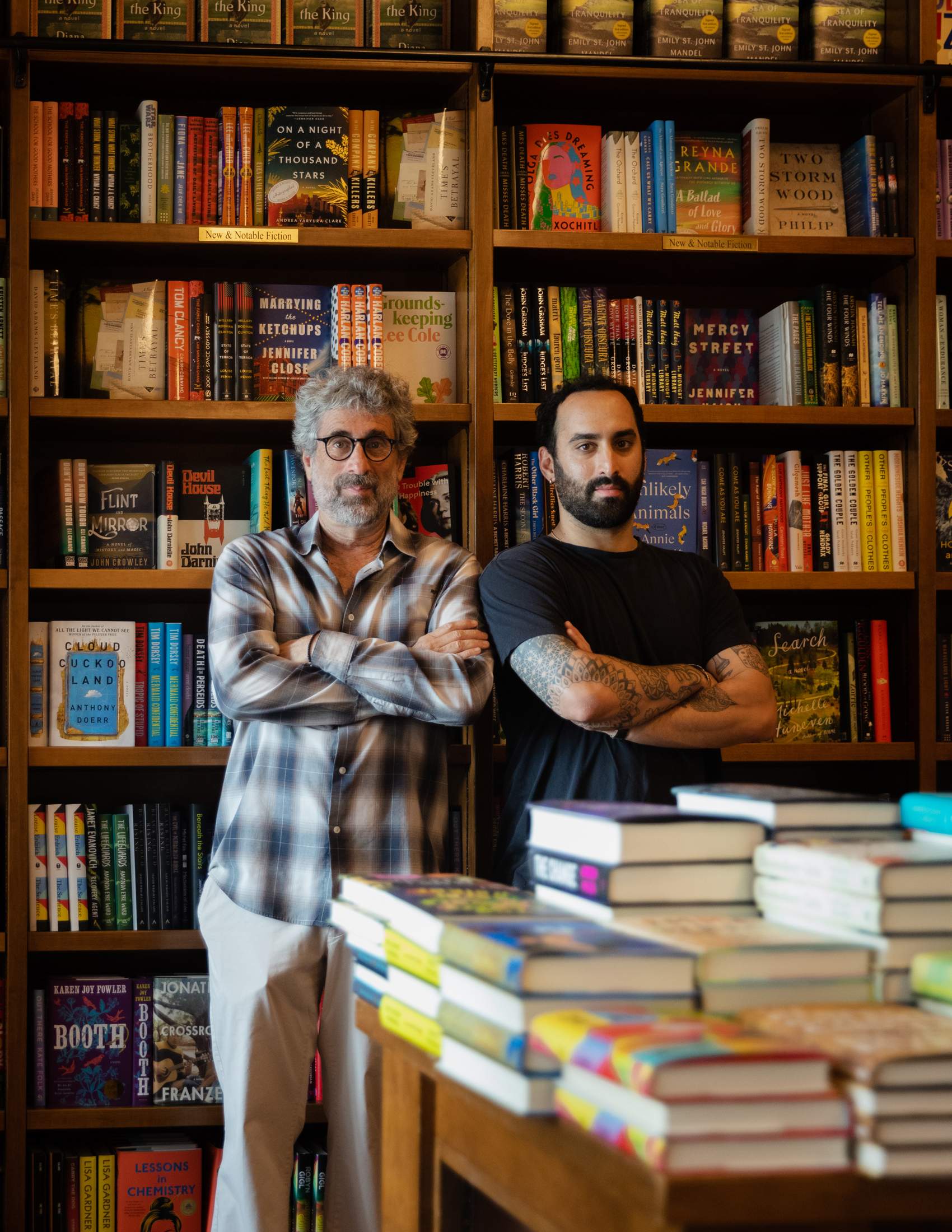 Mitch Kaplan opened Books & Books 40 years ago. He grew up in South Beach when it was a rundown part of town, and remembers sailing catamarans to Fisher Island, which today has the highest per capita income in the US. "If you look at the old postcards of the bathing beauties in South Beach, we're always about pumping ourselves up," says Kaplan, adding that the place has oscillated between boom and bust for much of his life. "But this idea of style over substance, I've discovered, is a myth. There are very solid people living here, I see them every day coming to the bookshop."
At the Coral Gables branch of Books & Books, Kaplan and his son Jonah are preparing the reading room for an evening talk by Douglas Stuart, a recent Booker Prize winner. "What troubles me is that the sizzle always gets all the attention when it comes to Miami," says Mitch, pointing to the confluence of literary luminaries from around the world who made their names in the city and now line his shelves. "You have an amazing community that's right here."
City in the sun
The powder blue suits and pink velour tracksuits never entirely went away but life in Miami goes far beyond its reputation as an 1980s throwback. It's embedded in Latin American economies, has a rich art and dining scene, and there is money moving to the city every day. True, it has become far too expensive for its own good but people are willing to pay for a sun-drenched spot on a New York time zone.