Affairs: Quality of Life Survey / Global
Quality of Life Survey: part one
Monocle's 15th annual Quality of Life Survey charts 25 outposts on the up and ranks the best places to put down roots. Did your city make the cut?
As monocle's editors met to pore over the research that underpins our annual ranking of the world's most liveable cities the mood was rosier than it had been for a while. Let's be clear: all of that guff about the death of cities was wildly overstated. The more we read, the more we were cheered by our correspondents' reports on the optimistic turns that their cities had taken: Zürich is extending opening hours and street-side dining, and Stockholm is putting the brakes on its scooter problem, while most places fessed up to the need to recycle more, add bike lanes and prioritise pedestrians. Kyoto and Barcelona have had time to reflect on how to balance the interests of tourists and local residents, while Vancouver and Vienna were reconnecting with their leafy fringes. Lisbon's plan to put 48,000 empty city homes to better use was a good example of a fix that should give other cities pause for thought.
Cities are here to stay. They drive the national economy even in countries whose leaders appear to be asleep at the wheel. What's more, they remain exciting places where people rub shoulders, shop, eat, live and seek out surprises. The bored souls who moved out to the sticks and work from home might disapprove but that won't stop cities housing two-thirds of the world's population by 2050.
Some of the challenges facing cities today have been around for decades: crime, transport, housing, ambulance response times. We faithfully factor these into our metrics, as we have done since our first annual survey in 2007. We have also added newer nudges, criteria and considerations. How suitable is your city to the newer rhythms of work? Can you take a lunchtime dip, travel abroad easily or saunter down a high street filled with independent businesses, rather than "to let" signs? Is your city working to make cycling and walking more pleasurable? Is it creating public spaces to mingle? Is your mayor seeking carbon neutrality or giving gas guzzlers the right of way? It all matters more than ever. Finally, did your city trust you when the pandemic hit or overly threaten you if you broke the rules?
This year's shakedown takes into account retail and hospitality, access to green spaces and fresh air. We have added weight to better weather, a city's cultural clout, the cost of living and access to affordable housing. Cities should be for everyone after all.
This year's survey is the most qualitatively informed rundown that we have ever published. We scrutinised employment figures, population numbers and Gini coefficients but found ourselves needing to rely more heavily than ever on feedback from our correspondents on the ground. Living in cities is an experience, not a series of graphs to decode.
As such, Lisbon shoots up our ranking just as some long-closed-off Asian and Australian cities needed to be adjusted down. The Nordics have got the mix right and there are reasons to be hopeful about Tokyo's reopening, Seoul's urban investments and Milan's mammoth ambitions. We have also included ideas from Dakar, Buenos Aires, Istanbul and other cities.
What follows here is the product of months of data-gathering, long discussions and the sincerely held belief that understanding cities is crucial to how we live and build a better future. Whichever way the political, cultural or economic winds are blowing, we have sought out reasons to be optimistic about how they're run and where they're heading. Read on for our 2022 ranking.
---
1.
Copenhagen
The best – and getting better.
Copenhagen's decision to gear its city planning towards cyclists and pedestrians has resulted in cleaner air and reduced congestion, and has helped to improve the health and wellbeing of its residents. But there's always more ground to cover: Nordic weather also demands a public transport system for days when the sleet feels like needles. So the Copenhagen Metro is still expanding, connecting previously distant neighbourhoods.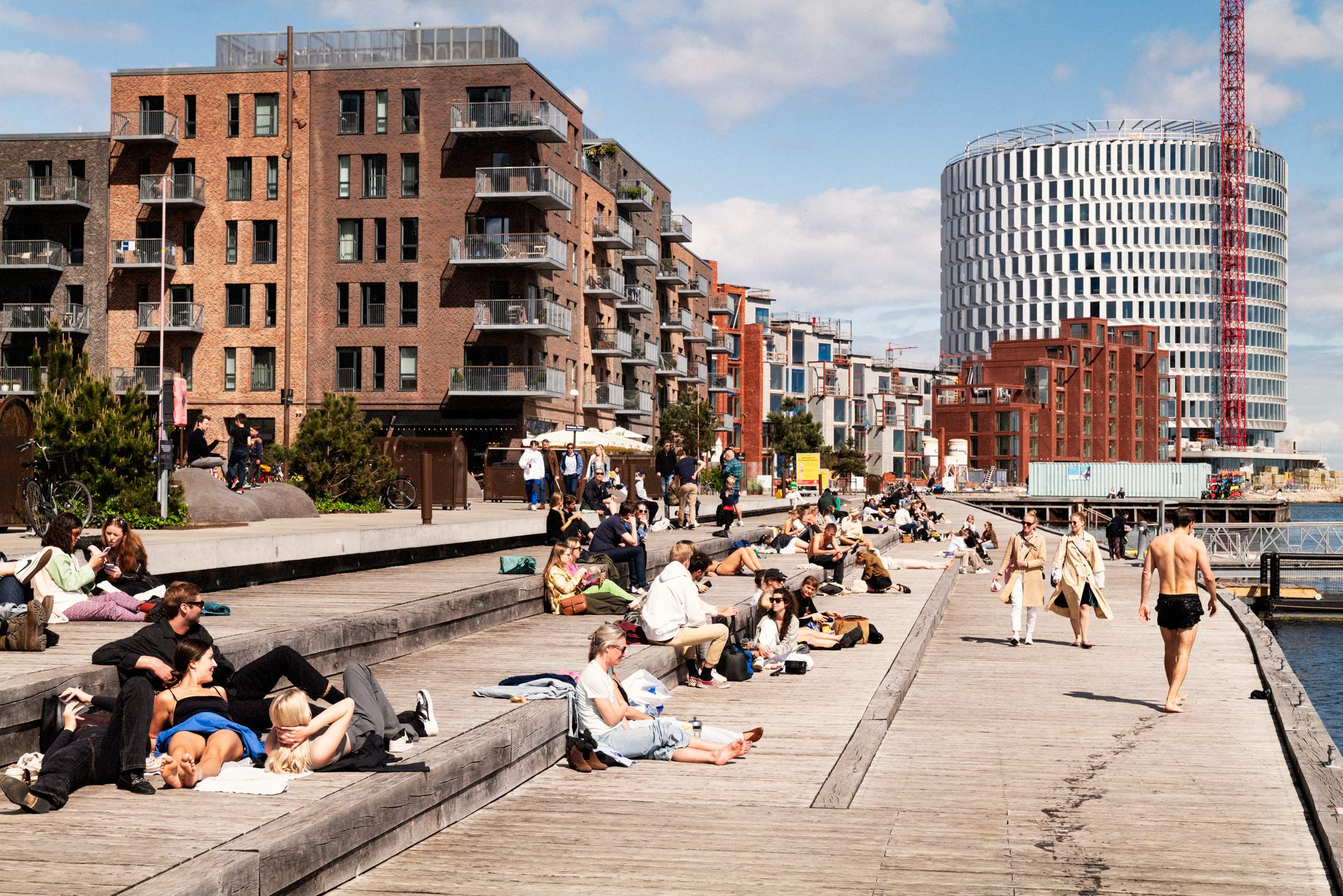 And the C-word? It's as if the dreaded virus never happened. The Danish capital's residents reverted to normality without a fuss, which reflects the sense of collective responsibility and togetherness that the city has fostered. Great new restaurants are opening almost every week (most have moved beyond the New Nordic dogma), culture has never been more vibrant and the economy is booming.
The city also scores well on safety, runs smoothly and has a generous welfare system and support for new parents (though inequality is nudging up). The whole country is under­taking the move towards carbon neutrality by 2050 but there are shorter-term advantages to living here – the proximity of the harbour for a lunchtime swim, for one.
A significant challenge for the city is finding space for all those who want to move here. The current solution – the artificial island of Lynetteholm at the southeastern harbour entrance, planned to house 35,000 people – is not without its critics.
Adopt: More kiosks.
Drop: Rude cyclists. The city needs a polite-biking campaign.
Population: 646,812 (city), 1,370,131 (metropolitan area).
Newspapers: 13 (two local, 11 national).
Chain test: Seven Starbucks in the city.
Electric-car charging points: 1,225.
Commuters who cycle: 62 per cent.
Places to swim: Eight zones of the harbour for a dip, four city beaches and two public pools.
2.
Zürich
The convivial all-rounder.
The cafés are full and if the lack of space for towels at the Letten lido is anything to go by, the city is bustling and ready to enjoy the summer sun. Zürich is back in full swing and the population is ticking up. The city's pull is also evident in the packed pavement cafés, the competition for apartments and the low unemployment rate (2 per cent).
It is also doing its best to tempt people to linger. Parliament recently decided to allow restaurants and bars to permanently occupy the public spaces that they temporarily took over during the pandemic. Bravo. Along with plans to make 30km/h the maximum speed and add more bike lanes, Zürich is moving ahead in cutting emissions and making the city a more pleasant place to be (though in true Swiss fashion, these things will take time).
With the return of events such as Street Parade and the Sechseläuten festival – in which a snowman-like figure is filled with explosives and burned – and restrictions shelved, hoteliers are seeing a bump in guests. Overnight stays are rebounding, rising by more than 200 per cent from January to March 2022 compared to the same period last year.
Overall, Zürich continues to offer great food, drink, culture and retail. To make sure that it stays on top, it might have to reckon with the cost of living, which remains resolutely high, and graffiti is a problem that needs to be scrubbed out fast. 
Adopt: Electric car charging points. One station per 41 vehicles isn't enough.
Drop: The bureaucracy.
Population: 436,332 (city), 1,553,423 (metropolitan area).
Social housing: 56,958 flats or 25 per cent of the total stock.
Number of museums: 64 (35 are free).
Public transport investment: chf1bn (€972m) a year.
Public parks: 72.
Hospitals: 16 (city), 29 (canton).
3.
Lisbon
The taste of life's sunny side.
The Portuguese capital knows how to welcome newcomers: there's nice weather, the airport serves an ever-increasing number of international destinations and there's a sense of community that's attracting people, businesses and opportunities.
Couple that with comparatively low levels of pollution, as well as mayor Carlos Moedas's efforts to re-green the city, and its growth is beginning to look rather sustainable too. The city plans to slash its carbon emissions by 60 per cent by 2030 and a third of the mayoral budget has been dedicated to making this lofty rhetoric a reality.
It has been a good year for businesses. As tourism numbers creep back up towards pre-pandemic levels, spending has increased and helped the city's many independent shops and restaurants. There has also been a boom in entrepreneurship. There was a 39 per cent increase in new businesses in the year to April 2022.
Despite Lisbon's good looks, lustre and charm, there are challenges and housing is the most pressing. A new law limiting what types of building can be rented as short-term lets will help residents, while there's also a programme to make use of the estimated 48,000 homes that are now empty.
Talent continues to be tempted by being able to go from desk to beach in less than 30 minutes. The city's rise has been impressive, especially after the recent financial crisis. The next challenge? Making sure that the rising tide raises all boats. 
Adopt: Underground investment. The metro is dirty and sluggish.
Drop: Cash. People carry cards now.
Population: 544,851 (city), 2,871,133 (metropolitan area).
Average monthly cost of renting a one-bedroom flat: €900.
Companies started in year to April 2022: 1,866.
Cup of coffee costs on average: About €0.80 for an espresso, €2.30 for a flat white.
Average commute: 20 minutes.
4.
Helsinki
The flourishing outdoor city.
Helsinki is a city that somehow balances functionality and fun – two words that almost never belong in the same sentence. It's among the safest capitals in the world, where the city's proactive public-housing policy has managed to avoid the segregation that troubles its Nordic neighbours. As well as free healthcare and education to university level, there's a vibrant start-up scene, thanks to a city hall that helps with office space and advice on financing. This generates an equality of opportunity that pushes many people to try something new, though more could be done to help high-street and home-grown businesses.
Surrounded by the sea and hundreds of islands, and criss-crossed with verdant parks and forests, Helsinki is an outdoor city where nature and fresh air are never far away. In the summer months, its residents flock to the outdoor pools, seaside saunas and squares filled with restaurants to frolic in the sun. In the winter months, you can ski in the city itself and you'll find children building snowmen and riding sledges in parks. Music festivals such as Flow and art museums, including Amos Rex, attract visitors from around the world and the plans for a new architecture museum are promising.
The city administration is transparent and approachable and allocates almost €10m a year to citizen-led initiatives, from a simple bench to new parks and swimming jetties. Come to see the success for yourself. 
Adopt: Pedestrian areas – more traffic could be shifted out of the city centre.
Drop: Building suburban malls.
Population: 656,920 (city), 1,524,489 (metropolitan area).
Average ambulance response: Seven minutes and 47 seconds.
Monthly rent of a one-bed flat: €749.
Social housing: 19 per cent of stock.
Number of museums: 60.
Average commute time: 15 minutes.
Bike lanes: More than 1,500km.
5.
Stockholm
The Swedish sweet spot.
Stockholm has struggled with integration outside its pretty and polished city centre but over the past decade its outlook has become much more international. There's more to do but you can feel that the city is alive and thriving, from café terraces to museums and the leafy Djurgården. There have been plenty of openings, thanks to the city's lenient take on lockdowns.
Fortunately, measures have been taken to cut the number of pesky electric scooters and longer-term infrastructure upgrades in areas such as Slussen in Södermalm are continuing. There is also great public healthcare and a top-notch free education system, alongside enlightened policies regarding time off when it comes to having (then raising) children.
The population is ticking up and city authorities are doing their best to keep up the supply of housing stock to meet demand, even if it seems as though those apartments can't be built fast enough. So what's the draw for newcomers? First, there's Stockholm's natural beauty: picture thousands of sailboats headed from Lake Mälaren out to the Baltic Sea, the pristine islands that make up the archipelago surrounding Stockholm, the city's beaches and forests both in the centre of town as well as its easily-reachable outskirts.
And then there are Stockholm's progressive policies and a tradition of putting equality at the top of the agenda. That makes it a (nearly) perfect place to put down roots.
Adopt: A better cycling scheme, sooner.
Drop: Quibbling and delays over new and much-needed developments.
Population: 978,770 (city), 1,679,000 (metropolitan area).
New homes: 140,000 by 2030.
E-scooters allowed on city streets: 12,000 (down from 23,000).
Restaurants opened in the past year: About 30.
Independent bookshops: 15, plus 20 secondhand or antiquarian bookshops.
6.
Tokyo
The ever-surprising megacity.
The pandemic shifted the discussion around work-life balance here more significantly than years of legislation. Working from home wasn't a serious proposition for many in Tokyo but the pausing of the commuter treadmill prompted a rethink of office life.
As a more relaxed Tokyo opens up to visitors and hits its stride again, good restaurants are as busy as ever and queues form for whatever brand that young shoppers deem worthy of their money. But the pandemic has altered the rhythm of the city in subtle ways. While retail is as immaculate as ever and Ginza cocktail bars just as precise, dinners now start and end earlier. Hospitality soldiered on in the absence of overseas tourists (and, for long stretches, domestic travel too). Some places didn't make it, but other hotels opened and more are planned.
A city the scale of Tokyo has its own life with or without tourists and development is at its usual relentless pace. There is no lack of ambition: Tokyu Corporation's complex reconfiguration of Shibuya continues, Mori Building is working on its giant Toranomon-Azabudai Project, opening next year, and Mitsubishi Jisho Sekkei is building the enormous Torch Tower near Tokyo Station. At 390 metres, the soaring skyscraper will be the tallest in Japan by 2027.
Meanwhile, dog walkers were cheered by the belated reopening of Yoyogi Park, which was closed for an extended period. Outdoor spaces have never been more cherished. 
Adopt: Vacant lots as green spaces. Kitaya Park opened last year and transformed its small corner of Shibuya.
Drop: Electric scooters – at least until the bike lanes work.
Population: 9,660,461 (city), 13,972,039 (metropolitan area).
Number of cinemas: 65 (295 screens).
Public bike-share scheme? Yes. It is available across 21 of 23 districts and was used more than 12 million times last year.
Average commute time: 47 minutes.
Monthly travel card: ¥17,300 (€127).
Home to a significant number of international organisations, Brussels has many foreign-born residents. But despite making up about a third of the city's population, non-Belgian residents can't vote in regional elections, which decide on everything from public transport to security. "Without this right there is a huge democratic deficit," says Pascal Smet, secretary of state for the Brussels-Capital region.
Smet and his team have been working to change this and recently unveiled the results of a yearlong project. The initiative, called "Live here. Speak, hear", encourages international residents to present their concerns over how the city is governed. These have now been turned into a manifesto that will be presented to the Brussels regional parliament later this year. According to Smet, these demands aren't dissimilar to those of other bruxellois. "The international inhabitants live in the same city and the same reality," he says. "They want a peaceful, clean city with fewer cars and accessible housing."
"Giving all Brusselers the right to vote is a priority," says Smet. "We're working to change the legislation."
This will be no mean feat, as national implementation would require approval from Wallonia and Flanders. Another option is to apply for changes specific to the Brussels-Capital region on the grounds of its international character. "Brussels is not a city of 'love at first sight'," says Smet. "It's a city that seduces over time." The hope is that by giving foreign-born residents more of a democratic stake, Brussels will become less of a transitory place and more of a long-term home. 
7.
Vienna
The well-connected capital.
Vienna had a rotten pandemic. It didn't help itself with hair-trigger lockdowns that felt harsh and out of step with the rest of Europe. That said, Austria supported the health of its citizens and its businesses admirably. As such, most of its independent restaurants, shops and hotels survived to trade another day.
As the sun returns, there's plenty to see and do from a world-leading line-up of 100 museums, places to swim, eat and drink – and some new overnighters too. Openings include Hotel Gilbert by Austrian architecture firm bwm, Hotel Motto (an offshoot of the restaurant of the same name) and a new Rosewood property.
About one in four houses is still owned by the municipality, making Vienna one of Europe's biggest landlords and living here affordable. Costs are rising but from a low base.
The city has added to housing in the central 2nd district and created the new U5 subway line; plus, its cycling network of more than 1,650km is growing constantly. Vienna is an easy city to saunter around and between the U-Bahn and trams, the average length of a city commute is an enviable 26 minutes. Getting fresh air is easy too, with immaculate green spaces, such as the Volksgarten and Stadtpark, and the chance to splash out in the Alte Donau or take a short drive to the forested Wienerwald. Meanwhile öbb's investment in overnight rail is quietly adding to the allure of this already well-connected city.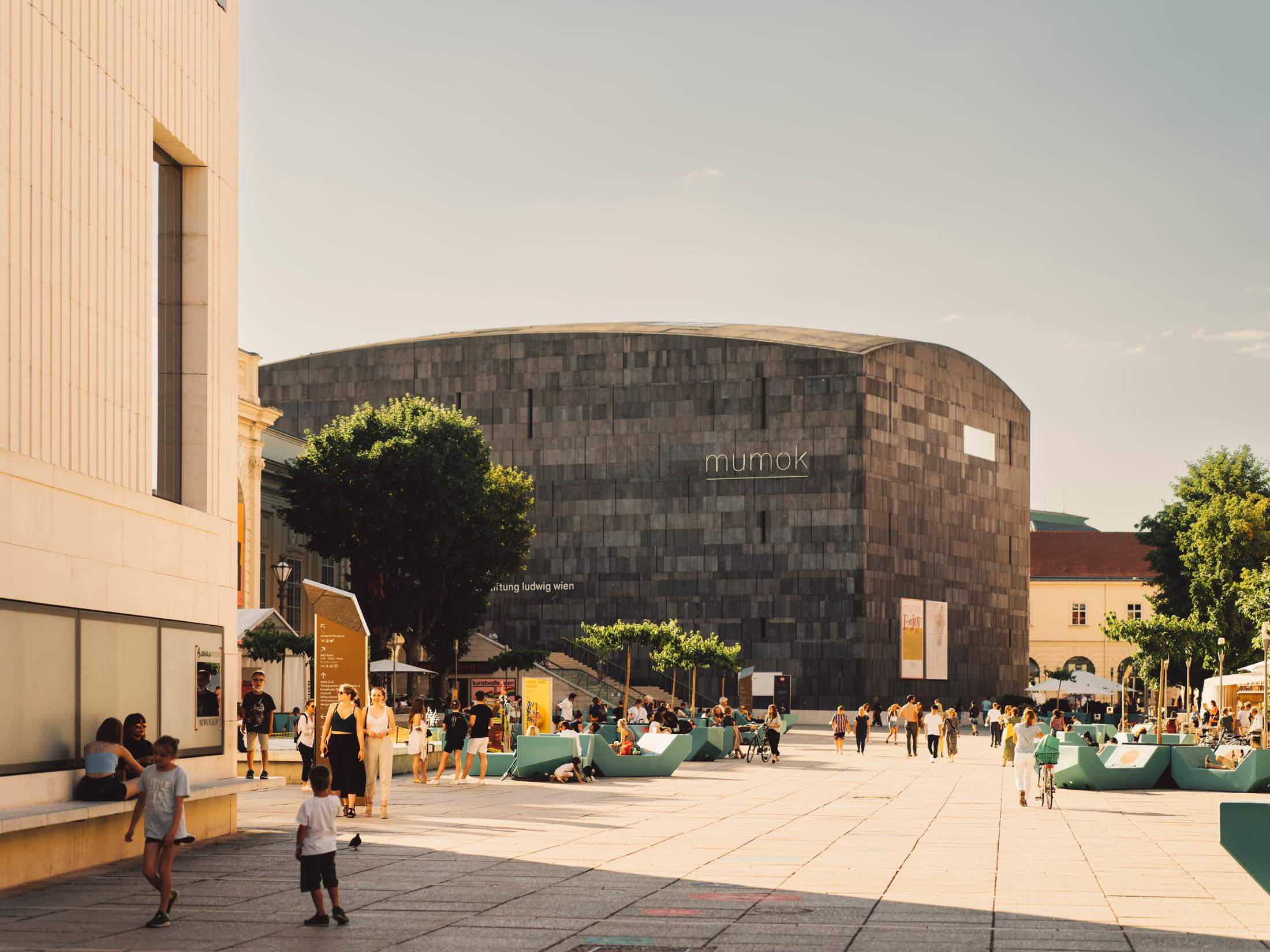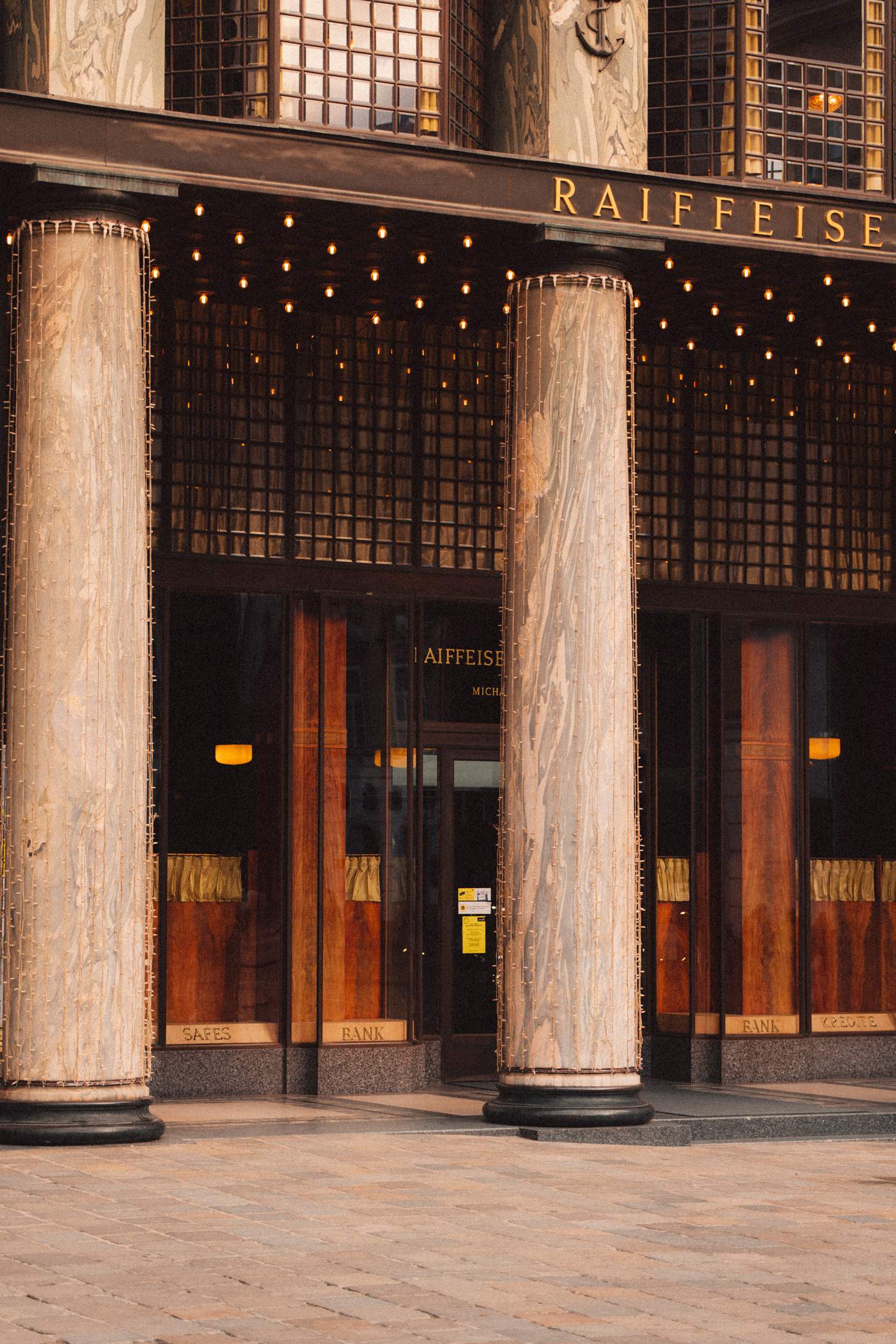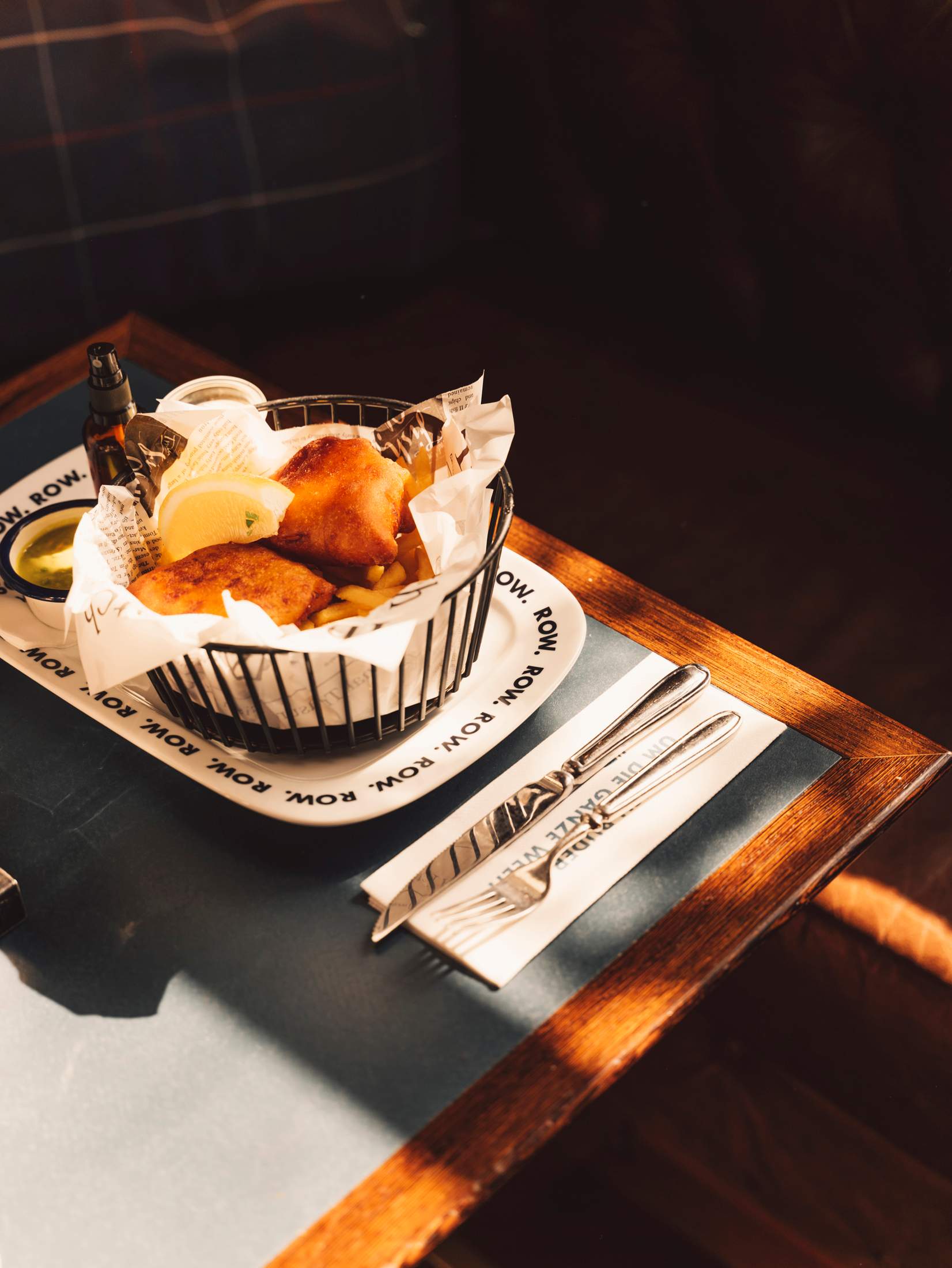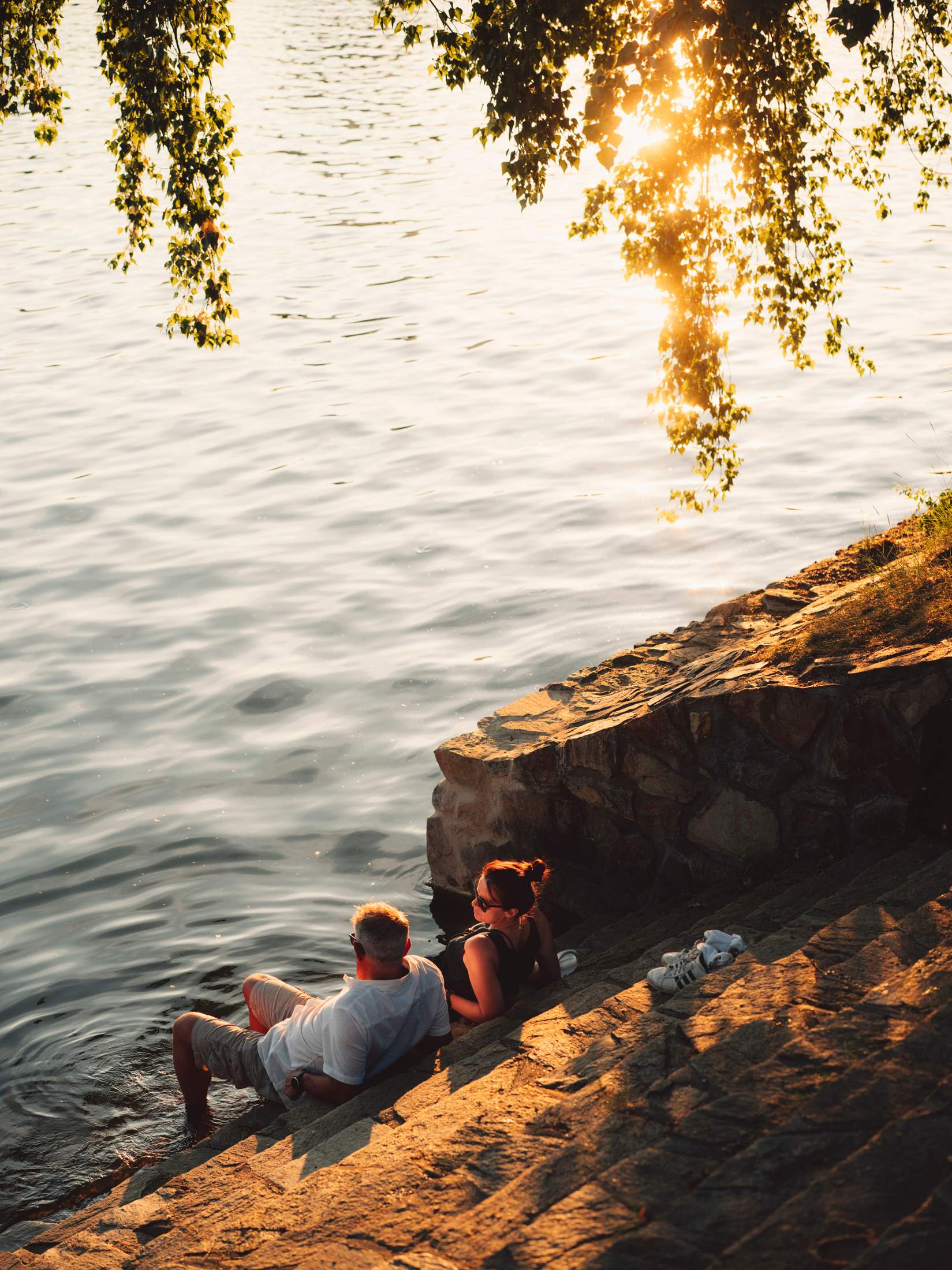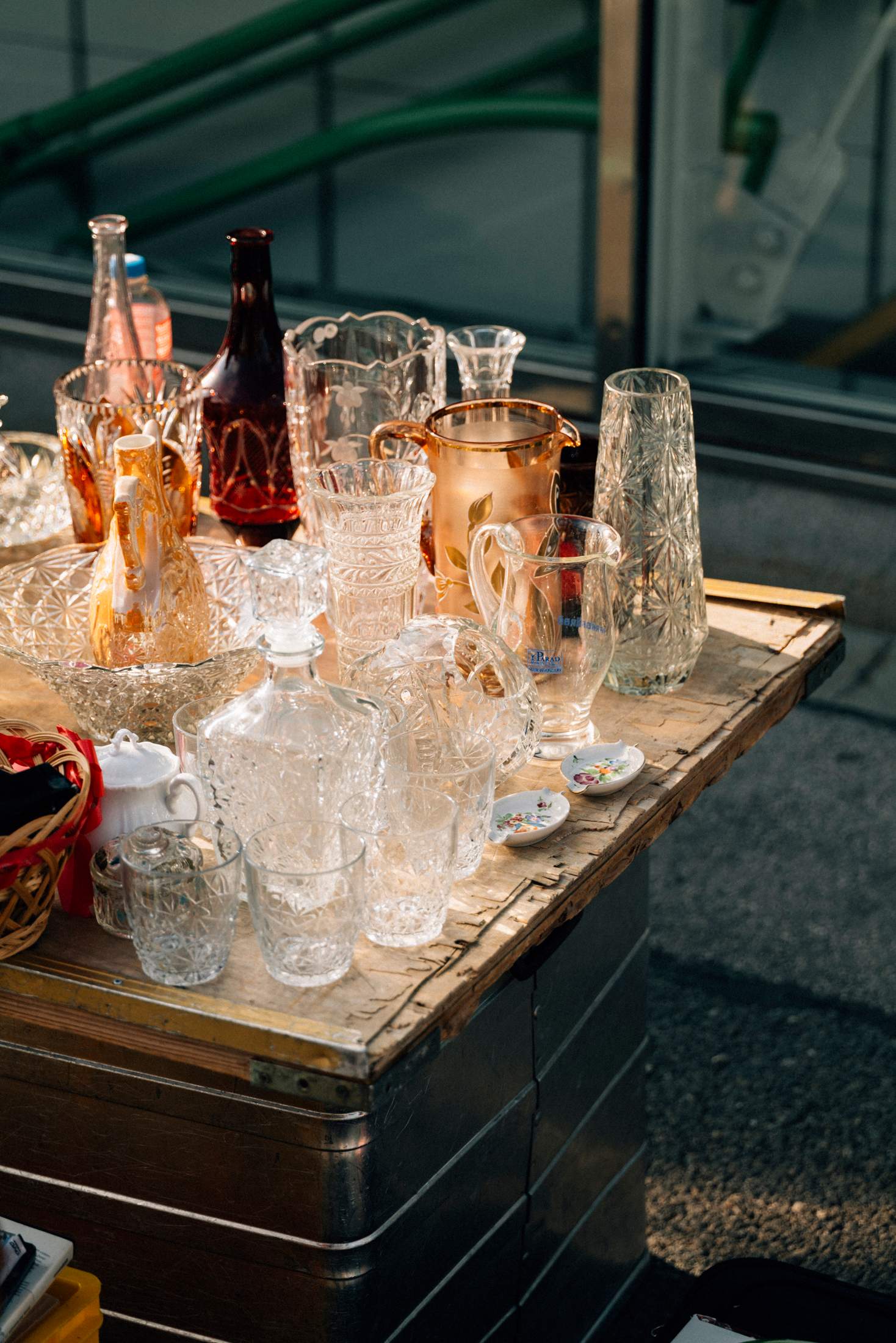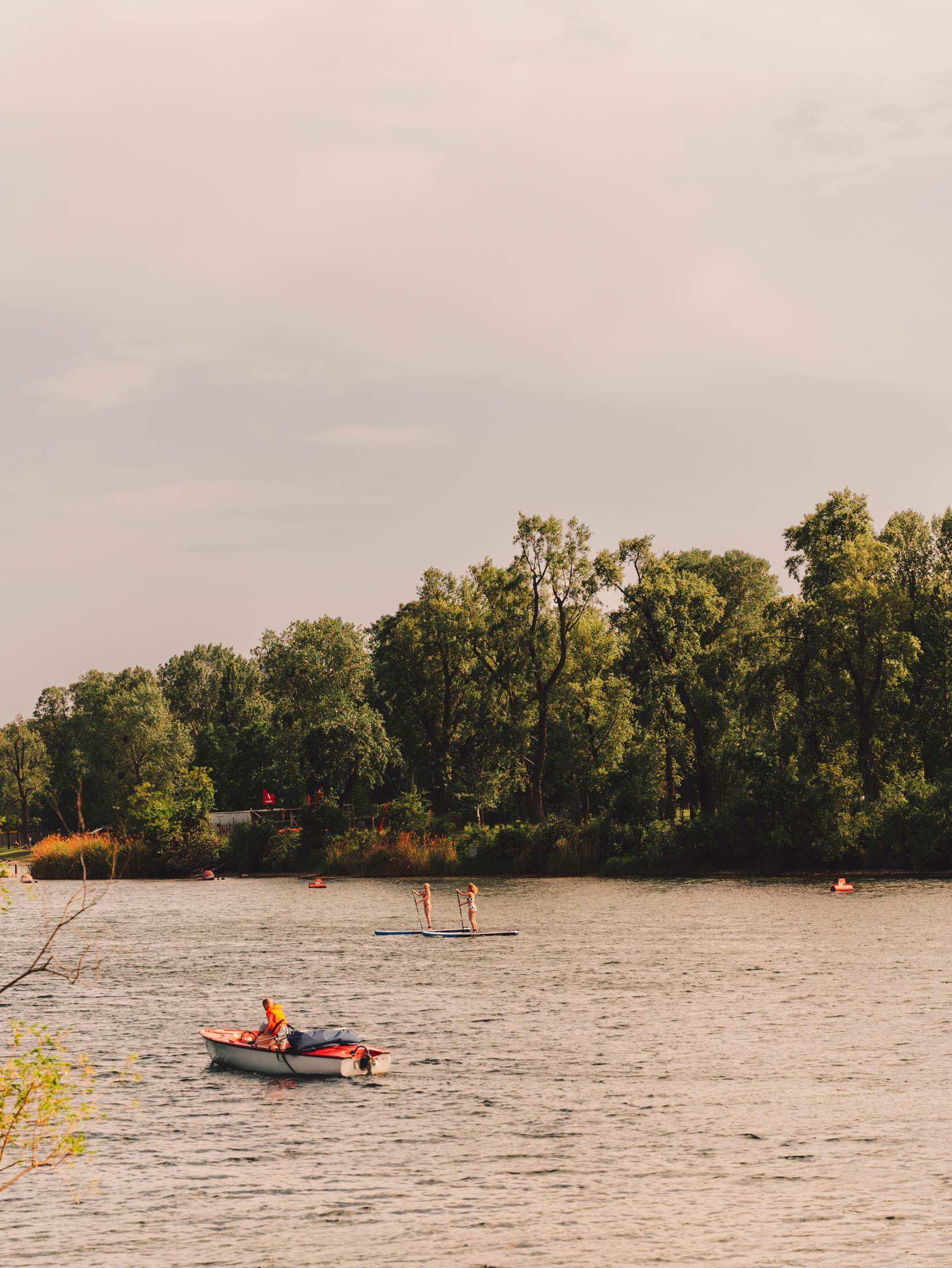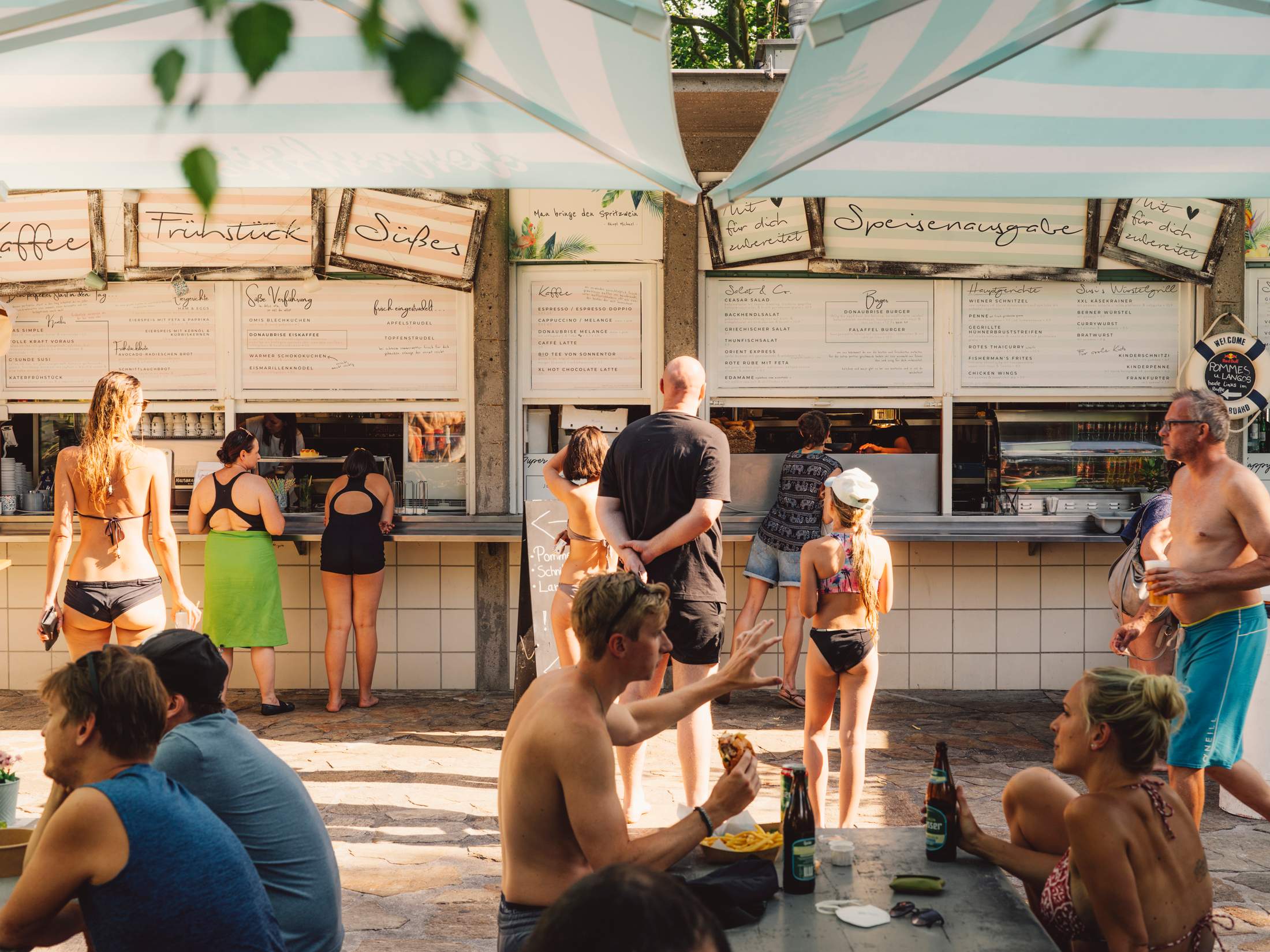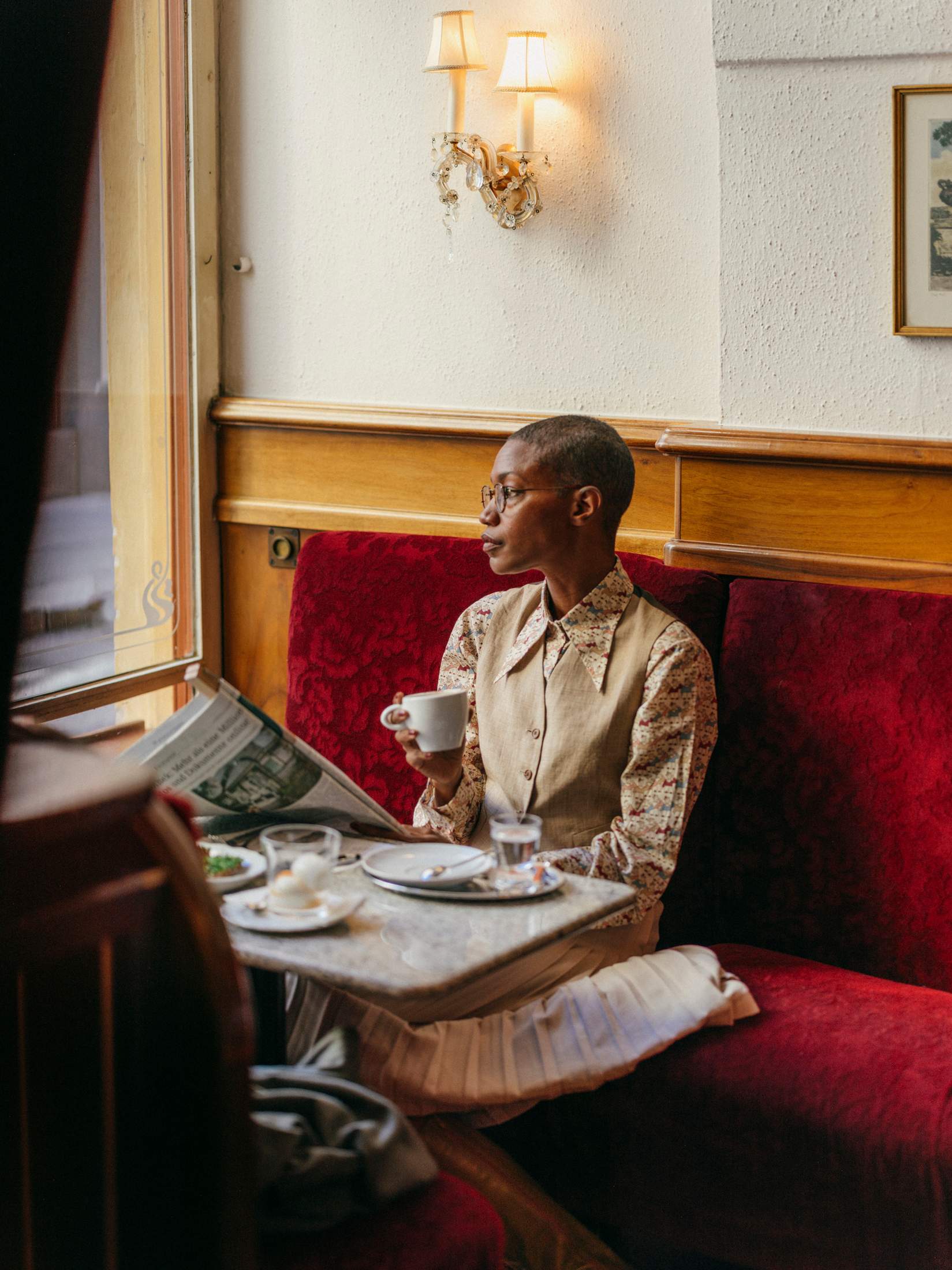 Adopt: A kinder, less bureaucratic stance to refugees fleeing Ukraine.
Drop: Limited Sunday opening hours. It's an easy economic win.
Population: 1,920,949 (city), 3,700,000 (metropolitan area).
Average monthly cost of renting a one-bedroom flat: €873.
Crime rate at its lowest for: 20 years.
Number of international destinations from main airport: 217.
Number of trees: About 500,000.
Like history, inflation in Turkey's biggest city is cyclical. Peer at a curio-seller's stall and you'll find tl1m notes, throwbacks to the mid-1990s, when it ran at more than 100 per cent.
The rate is heading skywards again, hitting 70 per cent in May. Inflation in Turkey is one of the highest in the g20. The effects are acute in Istanbul, where rents in popular neighbourhoods have spiralled beyond the budget of most who earn in the local currency. Imported products are seeing price hikes; the cost of Turkish produce is increasing too due to soaring fuel prices.
Istanbul's municipal council, run by the opposition Republican People's Party (chp), has come up with a scheme to aid the city's poorest: askida fatura ("bills on the hanger"). People who need help upload their bills on a website, where benefactors can pay them. More than tl50m (€2.8m) have been paid in the two years since its launch.
Askida fatura is inspired by two Turkish traditions: the practice of overpaying at bakeries so that hard-up customers can take a loaf for free and political parties' tactic of winning votes with welfare. President Recep Tayyip Erdogan's Justice and Development Party (akp) has a long history of handing alms to the poor to win support. Before 2019's local elections the government set up subsidised vegetable markets but closed them the day after the ballots.
The chp, traditionally the party of the elite, is now taking up the informal welfare cause. "It has grown huge in a short time and boosted solidarity in the city," says Ekrem Imamoglu, Istanbul's mayor. "Our next goal is to make this permanent and take it to other cities."
8.
Sydney
The Harbour City awaiting rebirth.
Lord mayor Clover Moore continues to reign over Sydney, which was closed for business for three and a half months in 2021 and has suffered a galling 160-plus days of rain so far this year, thanks to La Niña. That said, the year-round sun, energy and a thriving cultural scene still make the Harbour City an attractive place to live. But it's not without its problems. Inadequate public transport to the suburbs has left residents reliant on cars, resulting in gridlock. Major road projects are under way, including a series of tunnels stretching 19km that will link the west and northwestern suburbs to the cbd; this is expected to reduce travel times by 40 minutes on major routes and help drivers avoid 52 sets of traffic lights.
Housing is an issue and many social housing complexes have been sold or repurposed. The brutalist Sirius Building and Victorian terraced housing by the Sydney Harbour Bridge have been flogged to developers or private buyers. Rents have rocketed and property values have shot up by more than 33 per cent in the past year. The average price of a three-bedroom house is au$1.6m (€1m) and the weekly rent for a one-bedroom flat in the cbd is in the region of au$2,500 (€1,666). Some 50,000 families are on the waiting list for social housing in New South Wales.
The retail landscape wasn't helped by the 107-day citywide lockdown in mid-2021 and the high streets of many inner-city suburbs now have plenty of "For lease" signs. But could this be an opportunity?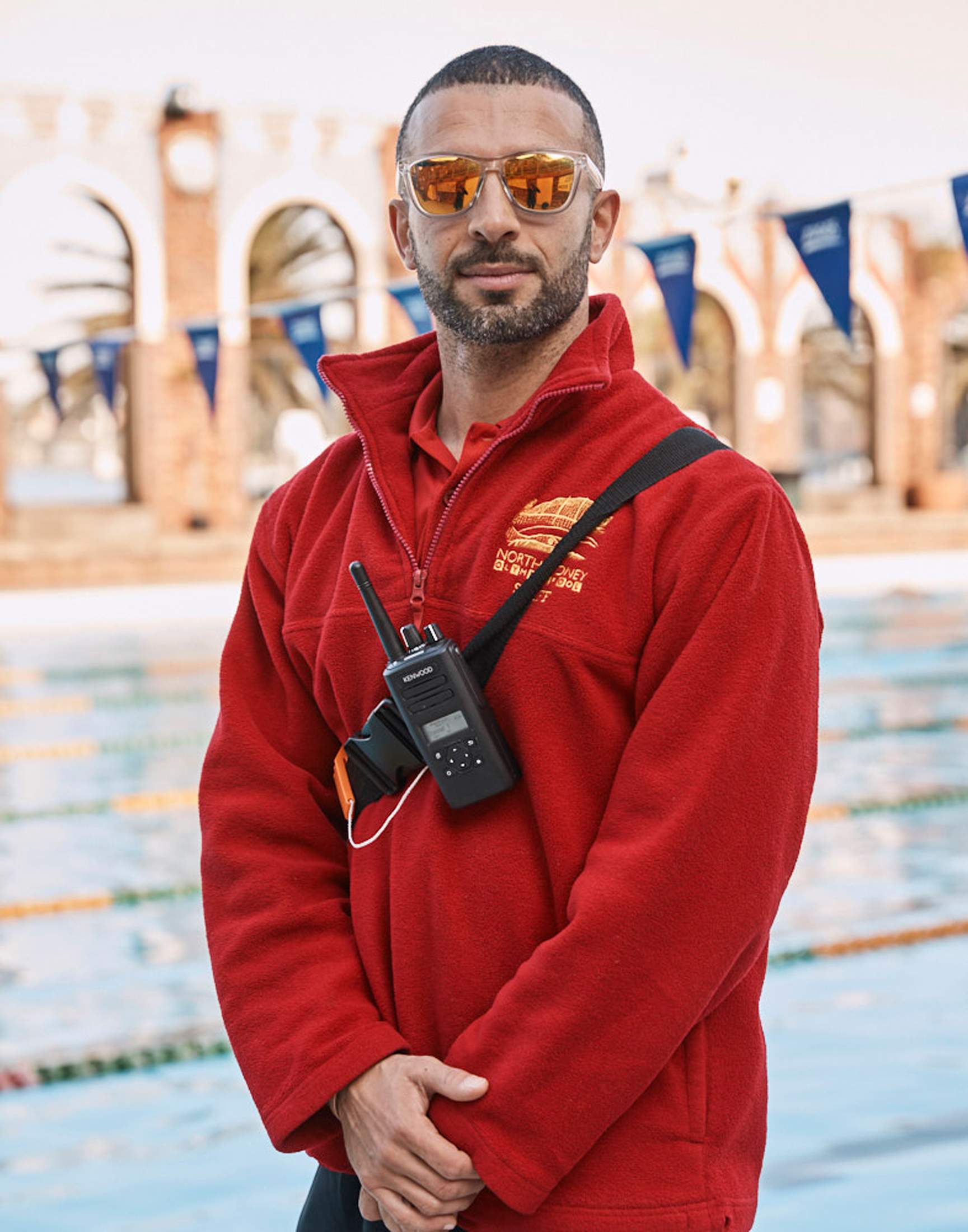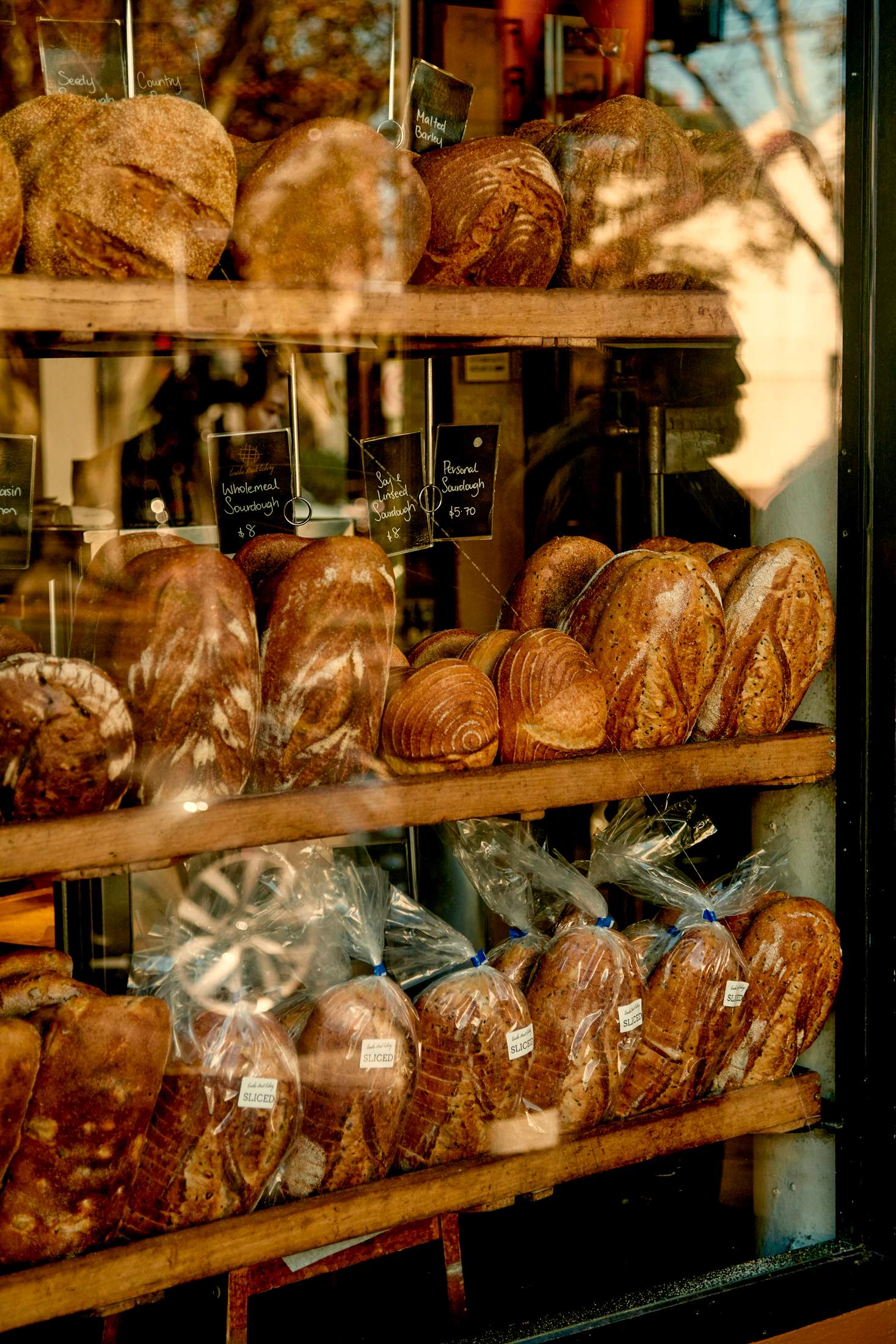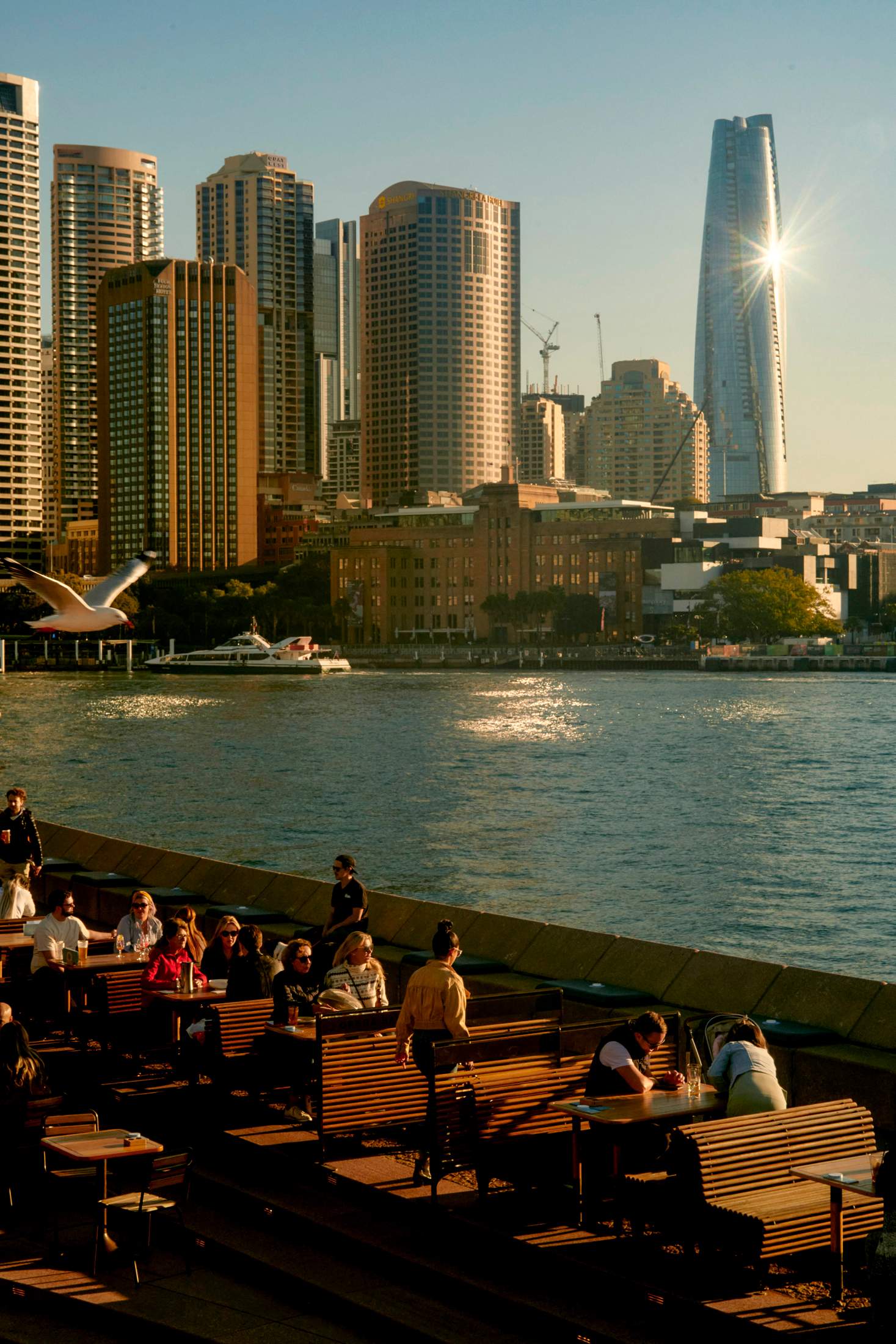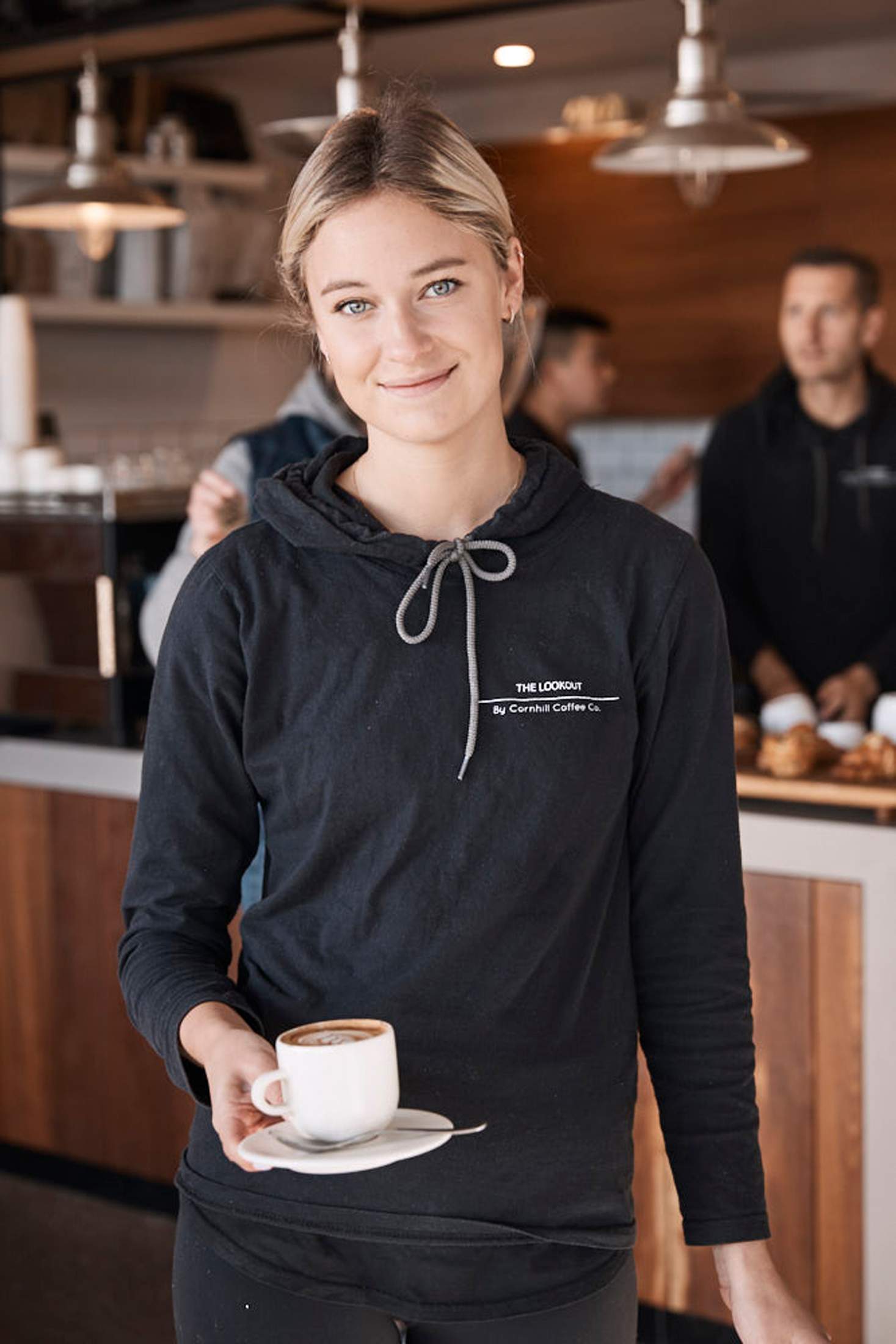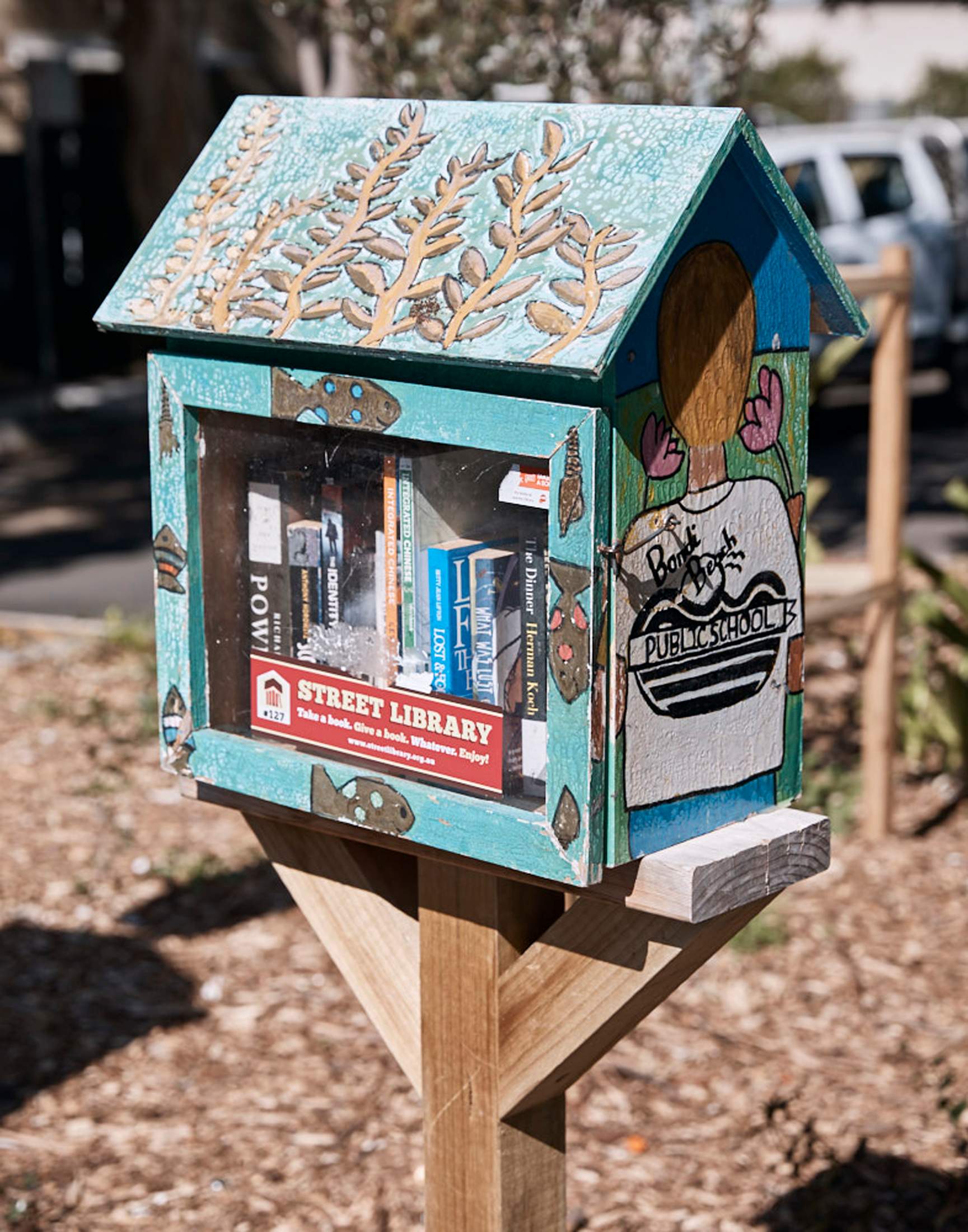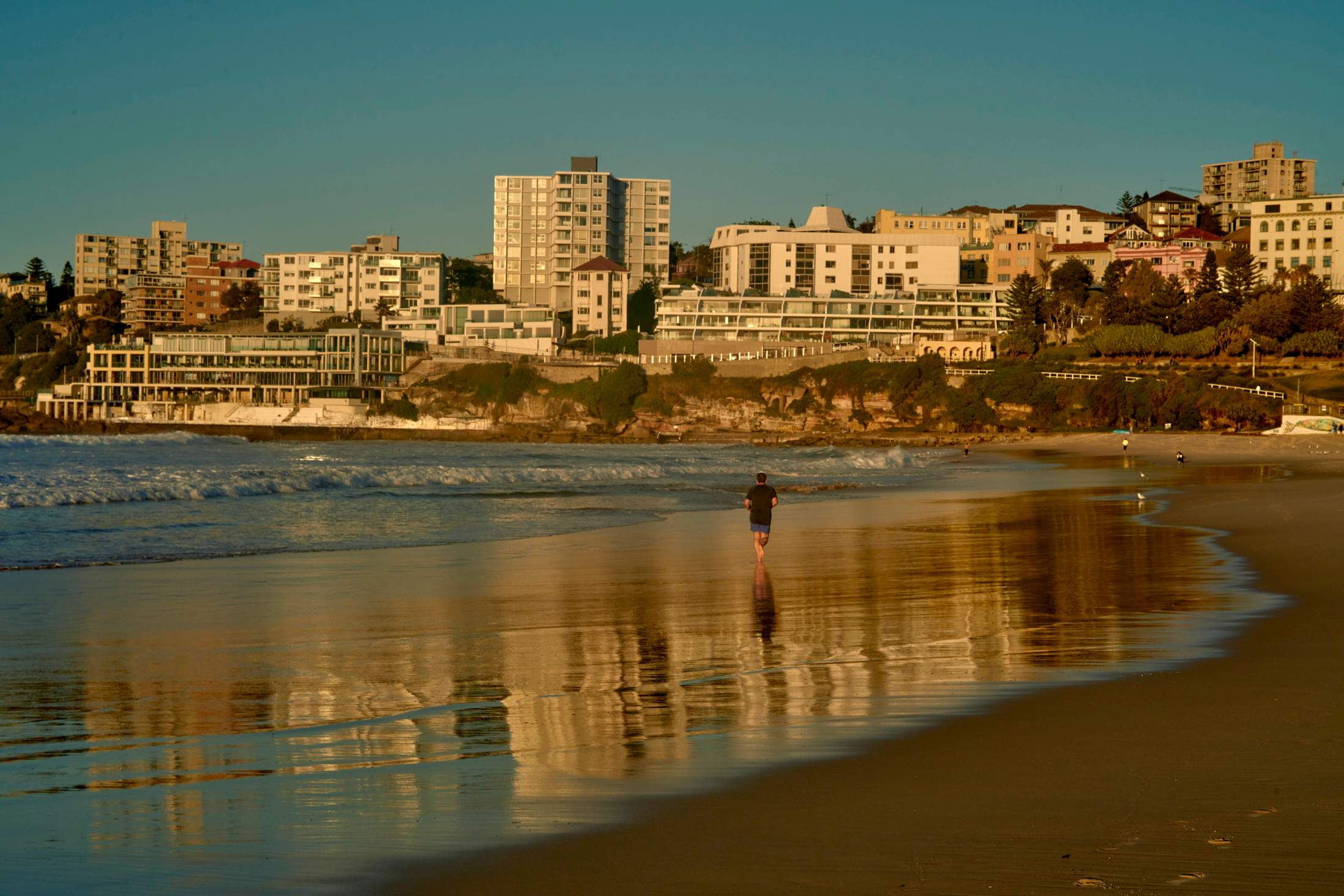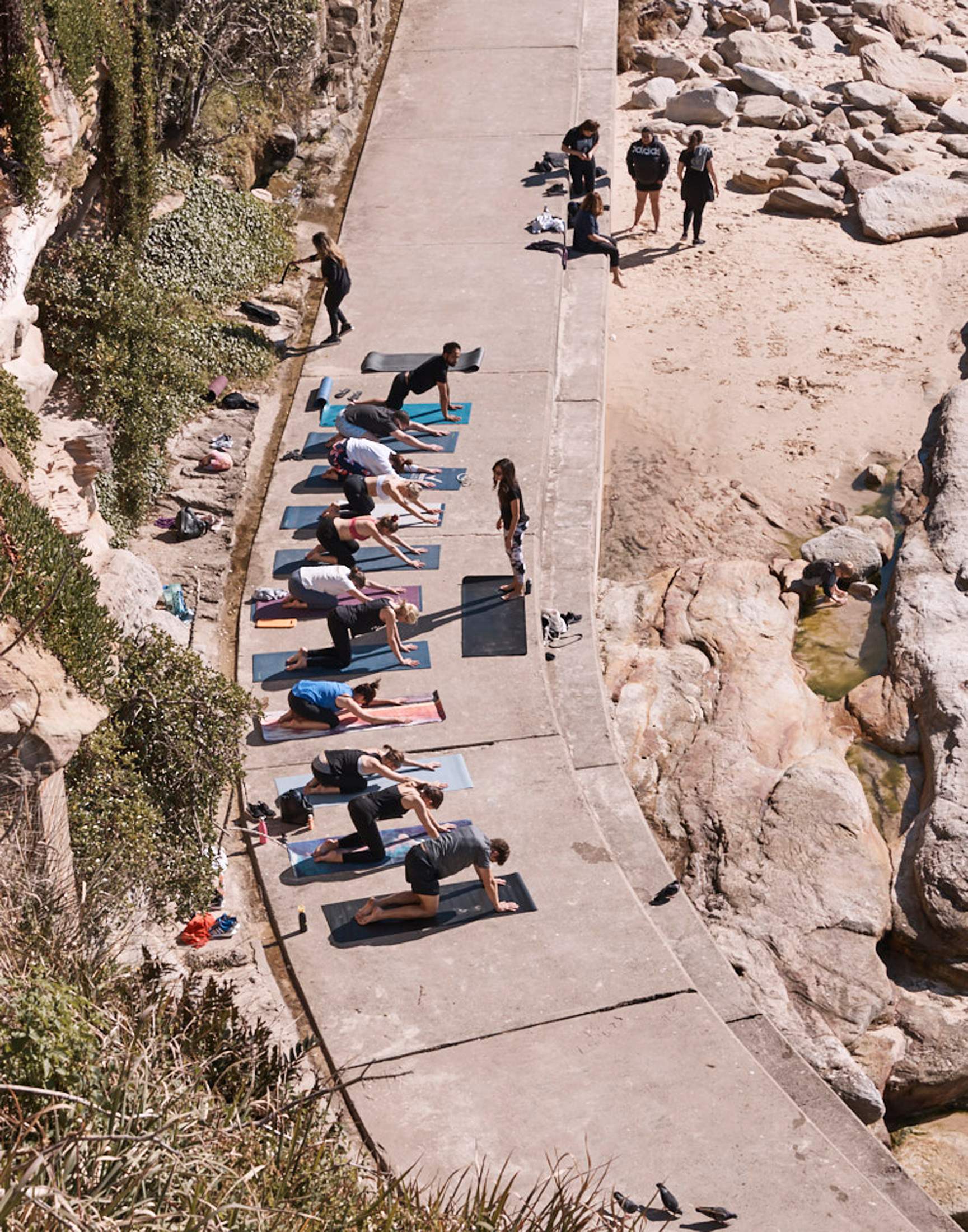 Adopt: Better drainage. Ferocious, monsoon-like conditions have taken the city by surprise.
Drop: The idea that residents should be confined to car travel. It will take time but better public transport is needed.
Population: 5,360,000 (metropolitan area).
Chain test: 24 Starbucks branches in Greater Sydney.
Average length of commute: 46 minutes.
Getting moving: By 2024, Sydney will have 32 metro stations.
9.
Vancouver
The west-coast wonder.
Most Canadian cities dragged their heels when it came to opening up but authorities in British Columbia were comparatively nimble. As a result, life in Vancouver resumed more swiftly than elsewhere. Pressures remain, particularly for more affordable housing. Residents also had an uncomfortable first-hand experience of the effects of climate change during last summer's record-breaking heatwave. That said, there's confidence in the city, whose population growth is among the fastest in the country.
The next few years promise plenty too. A landmark expansion of the Millennium Line underground railway, which will improve connections with some of Vancouver's outer suburbs, is on schedule to be up and running by 2025. Meanwhile, consultations on an international high-speed Cascadia rail route between Vancouver, Seattle and Portland continue.
In culture, a major expansion of the Vancouver Art Gallery, designed by the Swiss firm Herzog & de Meuron, will break ground next year and open in 2028. The city is also expected to host matches in the forthcoming Fifa World Cup, staged jointly by the US, Canada and Mexico. Vancouver's quality of life remains anchored in its proximity to nature, from the North Shore Mountains to the dramatic Pacific coastline. Recent efforts to make access to and between the city's over 250 public parks and its vast cycling network better are a move in the right direction.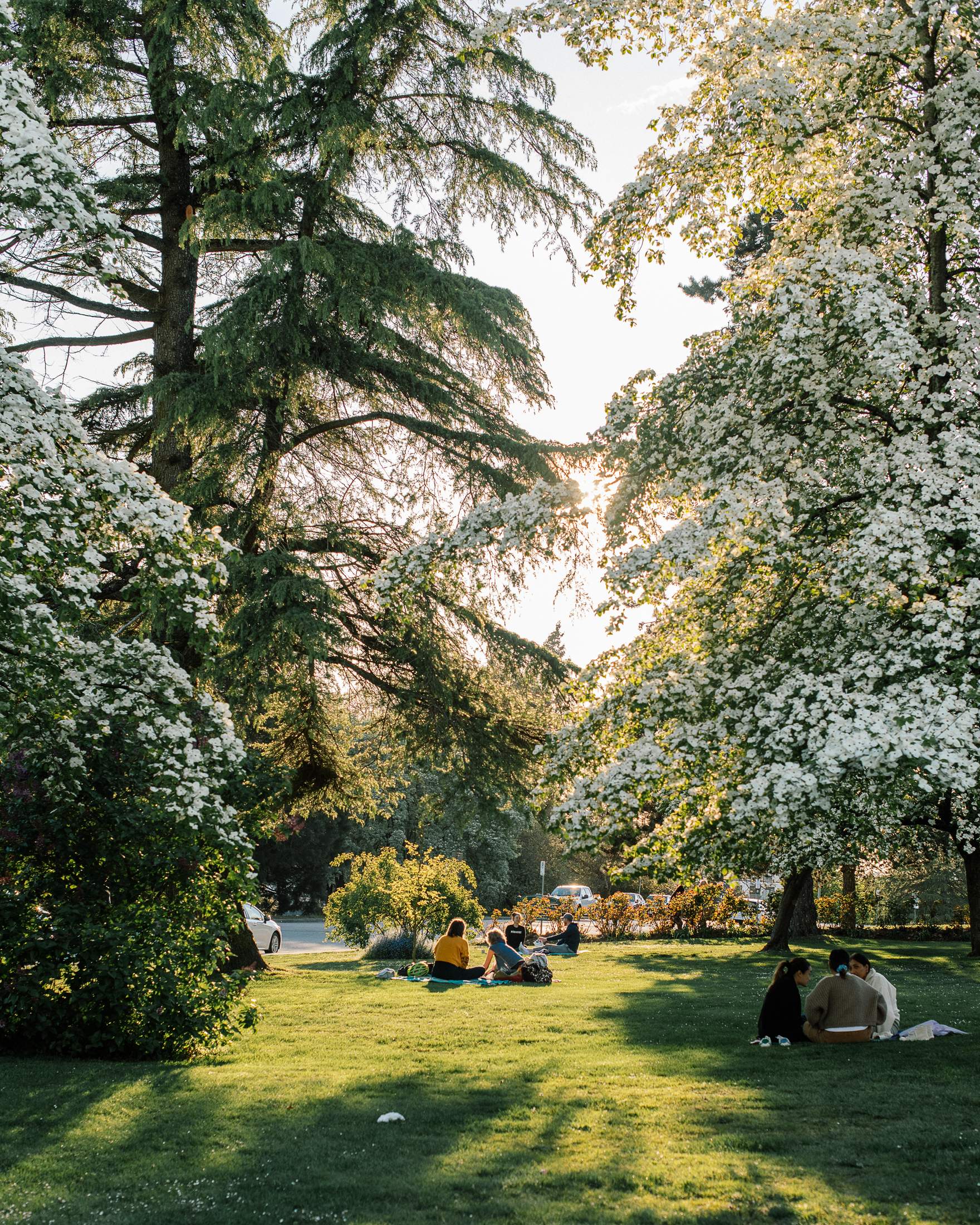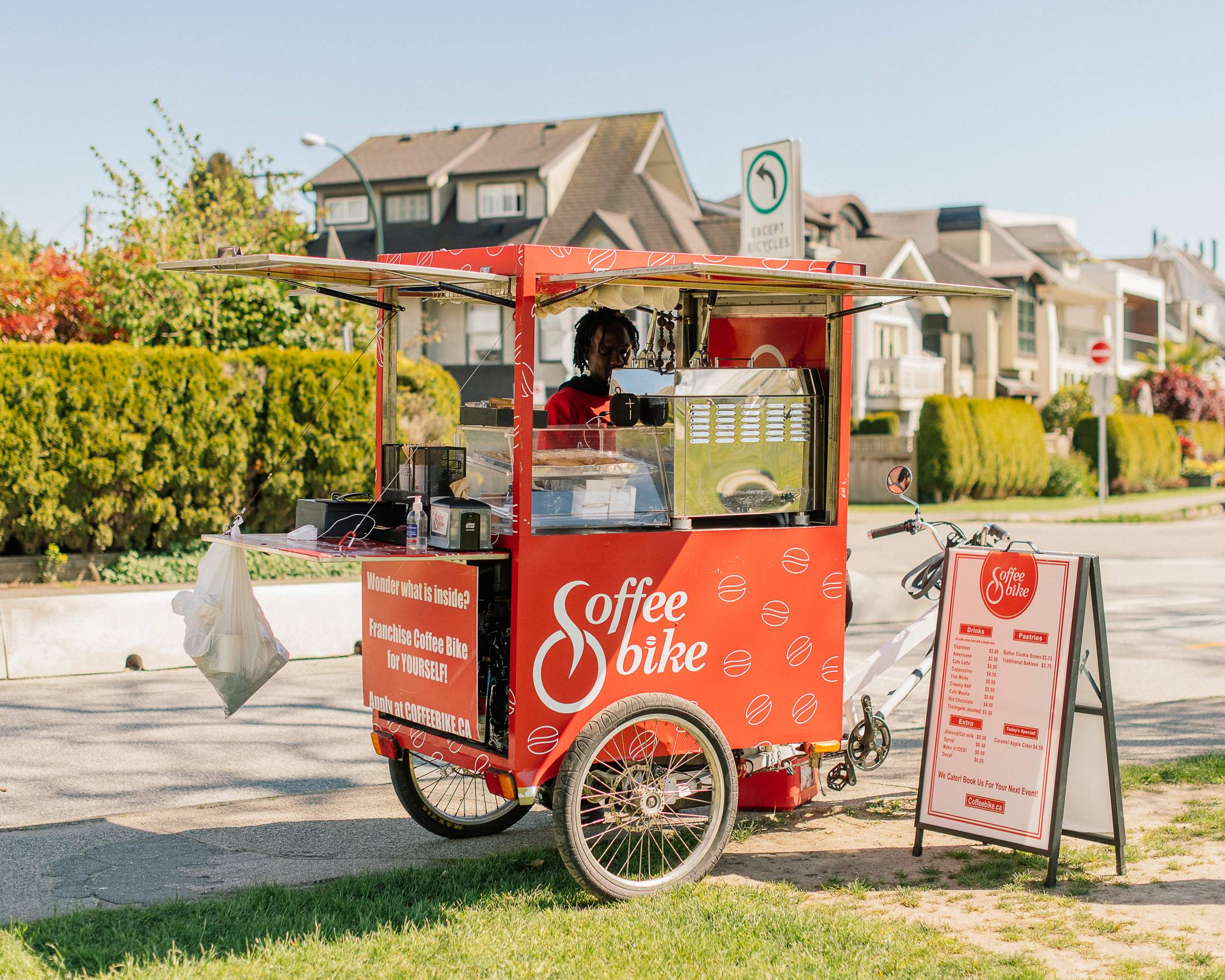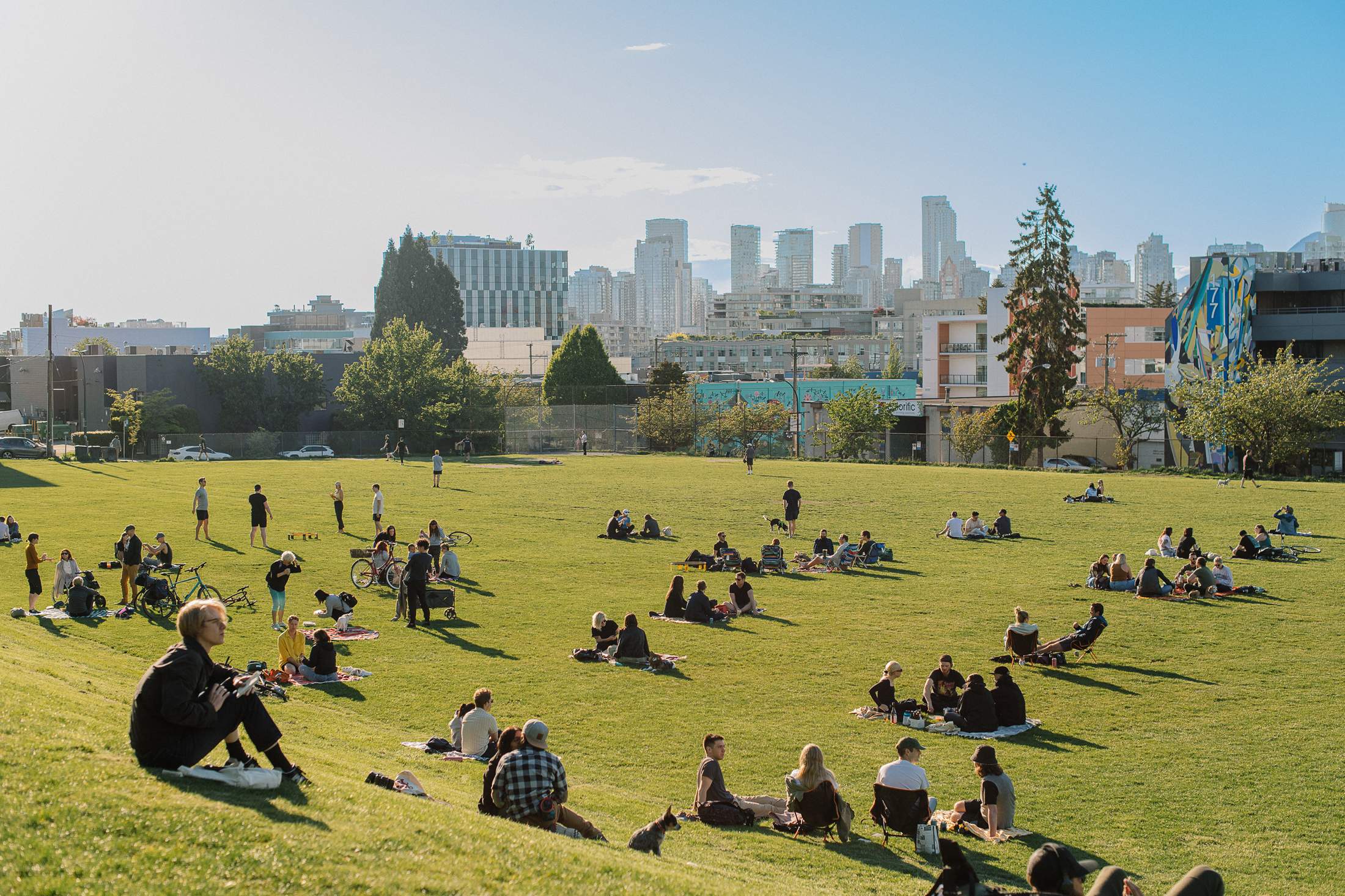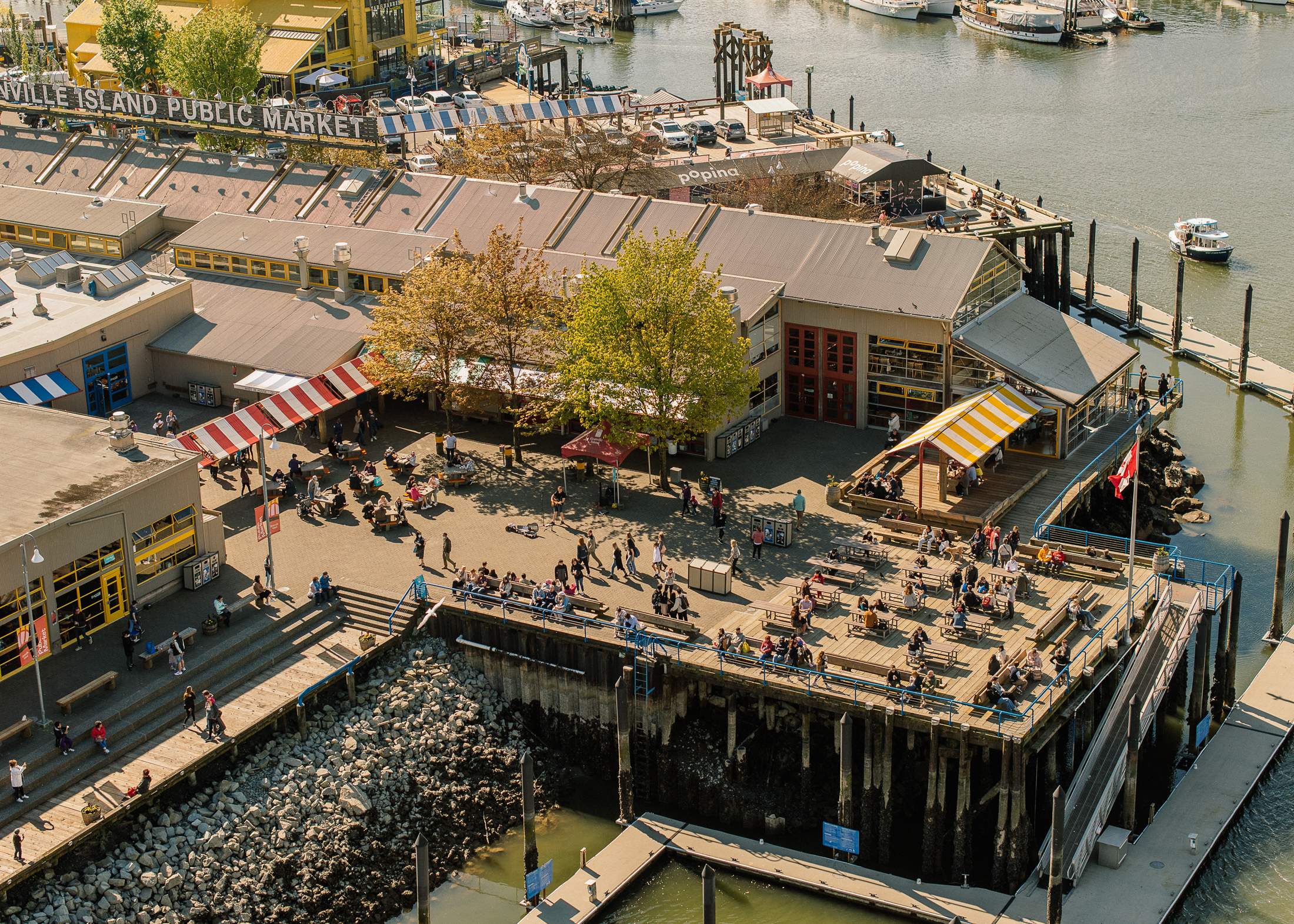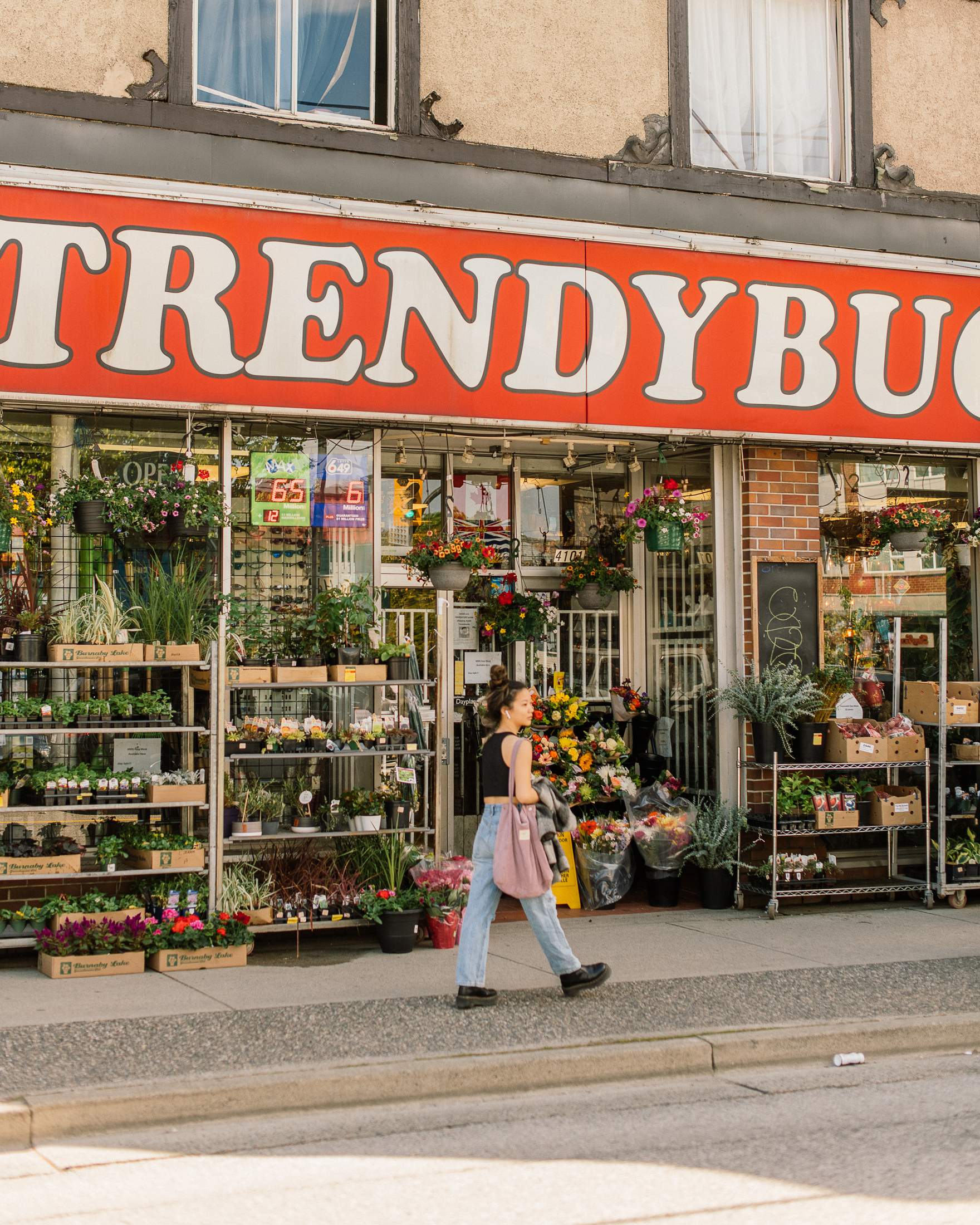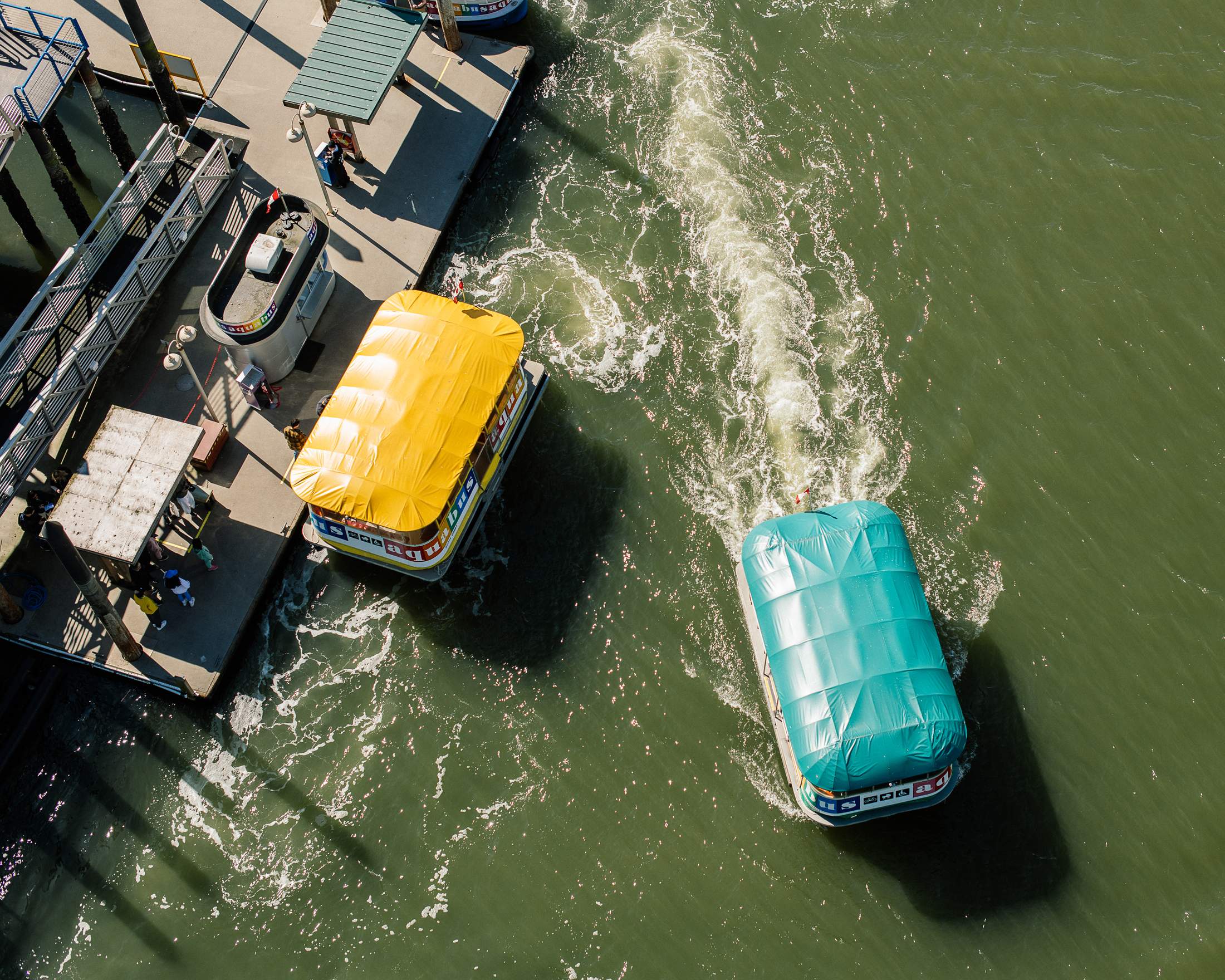 Adopt: Swifter construction of affordable housing units that were pledged in 2020.
Drop: Restrictions on the consumption of alcohol within the city's parks.
Population: 662,248 (city), 2,630,000 (metropolitan area).
New houses approved for building last year: 28,724.
Restaurants opened last year: 37.
Swimming: Nine beaches and five outdoor public pools that open seasonally.
Number of restaurants opened in the past year: 37.
Burning money
Buenos Aires
Since Buenos Aires emerged from one of the longest lockdowns anywhere in the world, it seems as though a new restaurant or bar is opening every other week. Yet amid the clinking of glasses there's a lingering question: if the economy is in free fall, how do people have the money to spend?
The answer: inflation. Prices were rising at pace long before the war in Ukraine sparked global supply disruptions. Last year inflation topped 50 per cent and some fear that it could hit 70 per cent in a few months – at the time of writing, Argentina is outpacing Venezuela in the region's inflation tables. So there is an incentive to spend what is in your wallet as soon as you get it: money that sits in the bank will lose value.
Take La Biela bar. Since October a glass of house red served on the same terrace by the same waiter has gone up by almost 40 per cent. This translates well beyond nightlife. Buying staples in bulk can feel like saving money. Taking on loans and paying in instalments is also encouraged, since interest rates are running below inflation. Any pesos left over are automatically exchanged into the more trustworthy US dollars – but in limited amounts due to tight government restrictions, so pesos keep circulating and the wine keeps flowing.
One politician who is successfully tapping into the mood of the nation is Javier Milei, an economist and congressman for the capital. Radical proposals to abolish the central bank and dollarise the economy speak directly to exhausted voters worn out by the complexities of buying basic groceries. Milei has his eye on a place in the 2023 presidential race and Buenos Aires appears to have eyes on him. 
10.
Taipei
The hidden Asian gem.
Taipei is a subtropical oasis teeming with stunning hiking trails and walkable city streets. It is known for its tantalising food stalls that are open 24 hours a day, with vendors slinging out cheap bowls of rice and noodles for early commuters or night owls.
With a low crime rate and a world-class healthcare system, the city is also surprisingly affordable, given its perks. The average monthly cost of renting a one-bedroom flat is about €750 and most neighbourhoods have their own feel, charm and wet market.
Taipei's public transport system is also an urban designer's dream. There are more than 1,000 bike-share stations, which amount to about one station every 150 metres. Buses and trains are rarely late and the metro system continues to expand and grow, thanks to steady and far-sighted investment. Speaking of which, oma's Taipei Performing Arts Center is finally opening too.
Nature nestles in rather nicely with the buildings. There are wild ferns hanging from the sides of many balconies and tens of thousands of trees in the city have QR codes attached, which passers-by can scan to look up their size and species. Just north of downtown Taipei is the lush Yangmingshan National Park, which is dotted with hot springs.
While borders are still closed, the government has announced its plan to slowly open up to visitors later this year. For now, residents are enjoying having the city to themselves.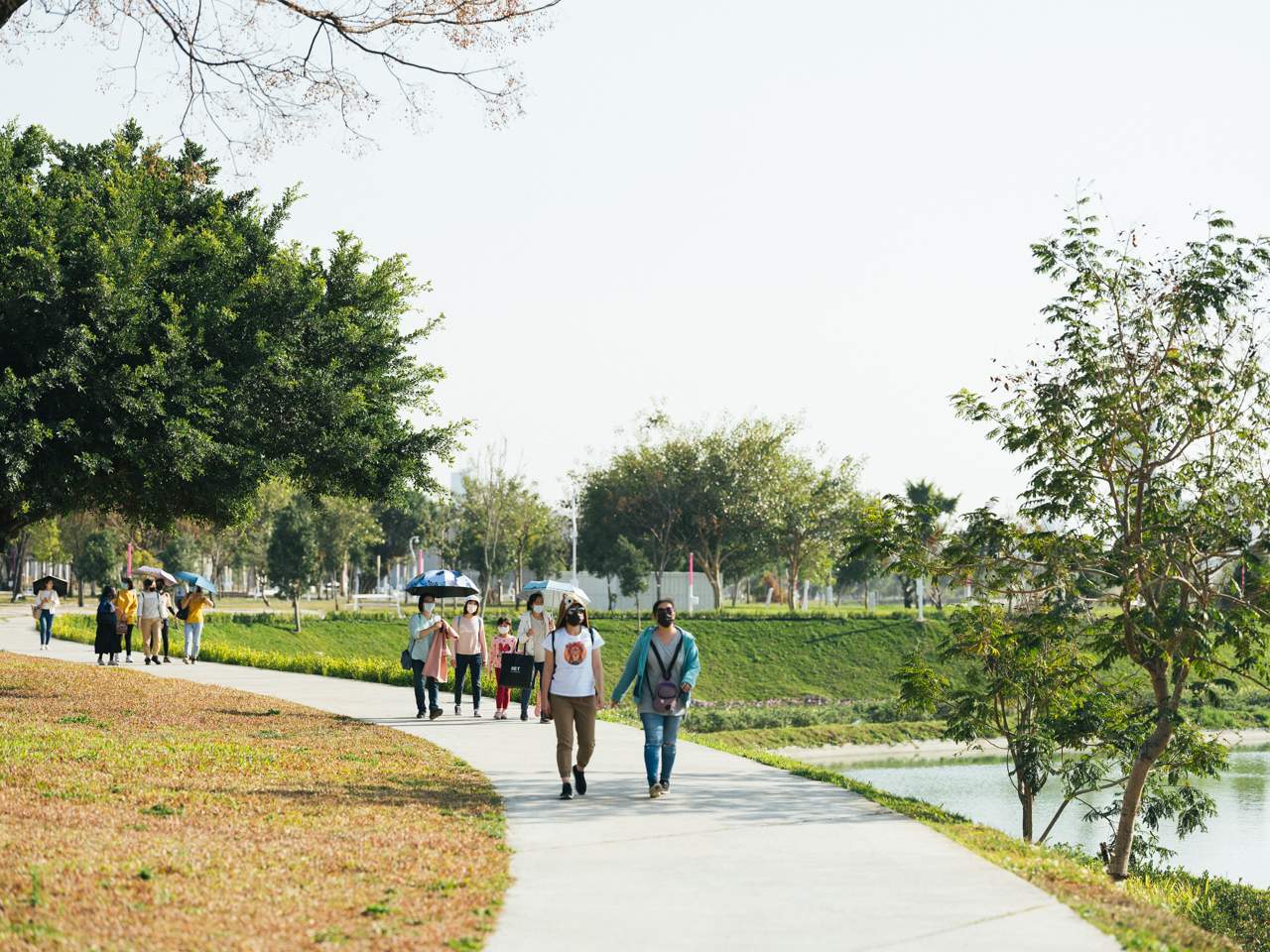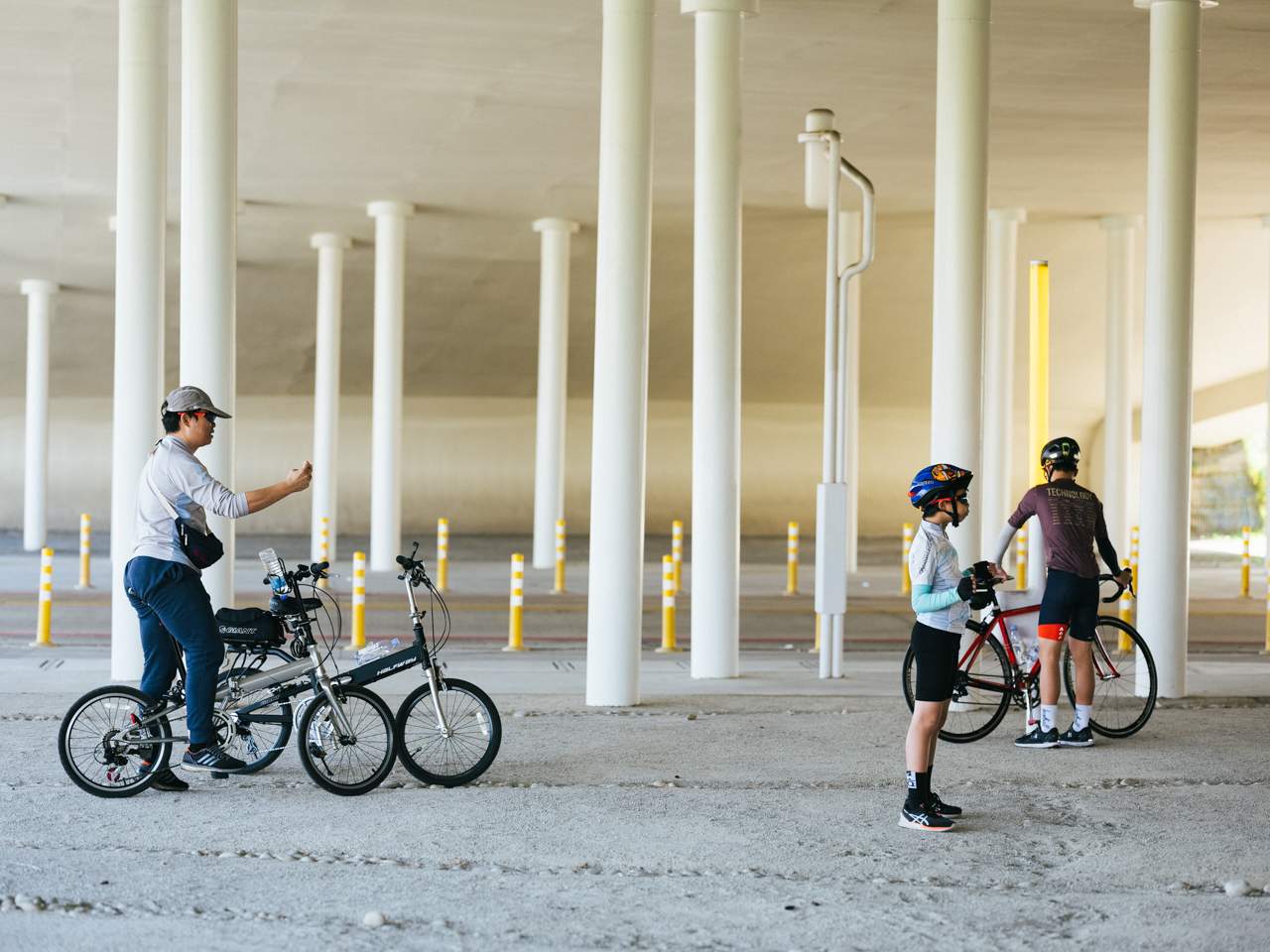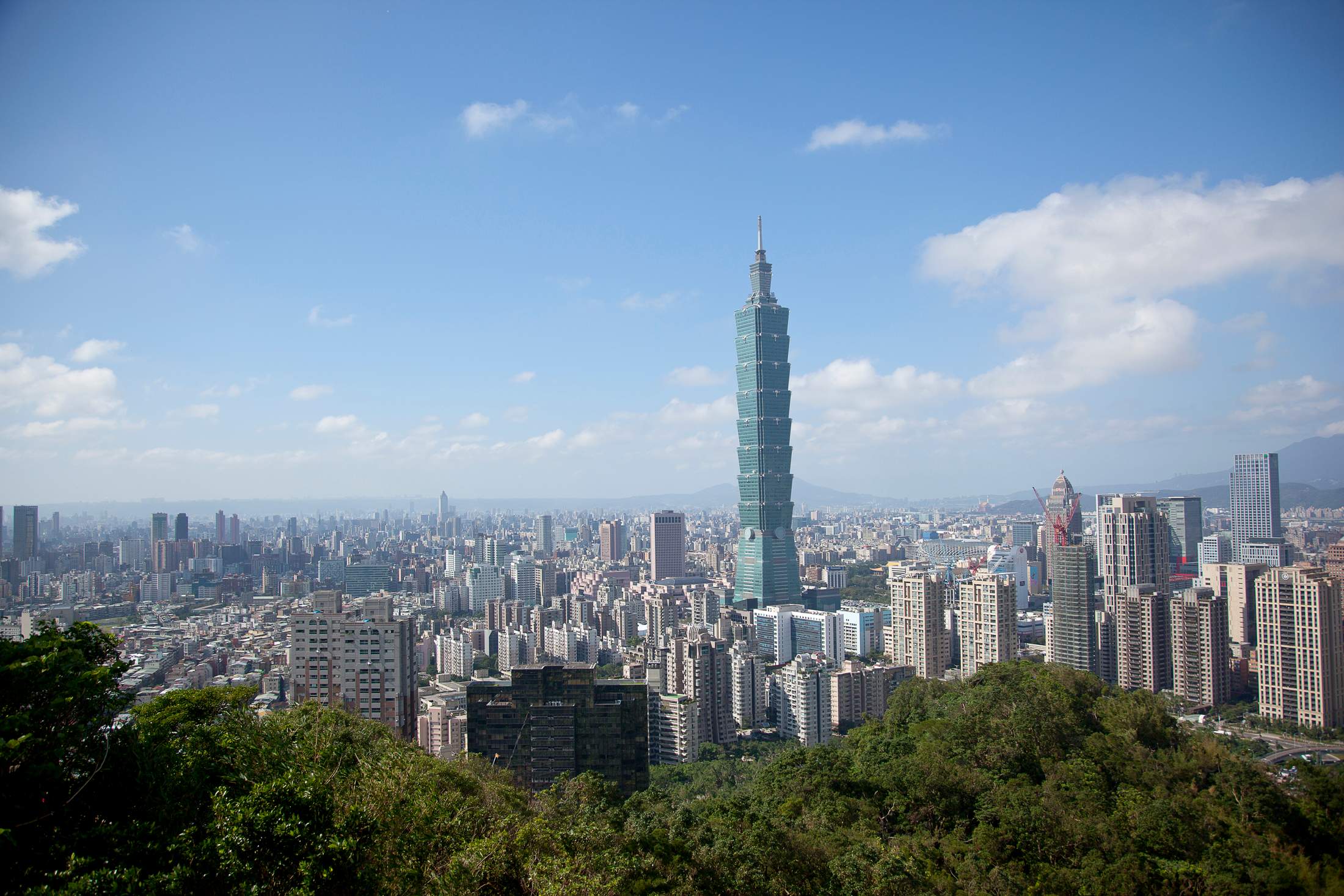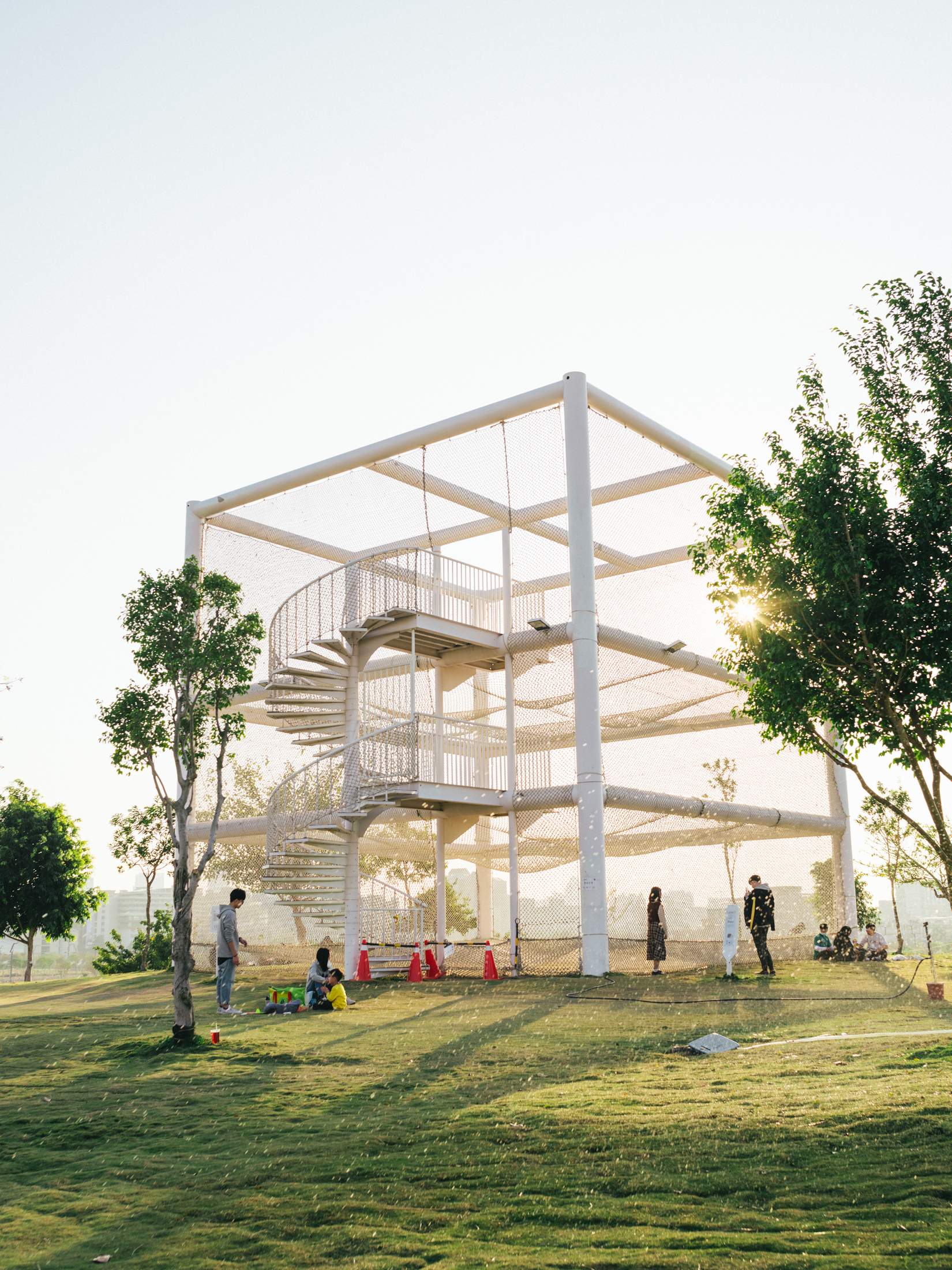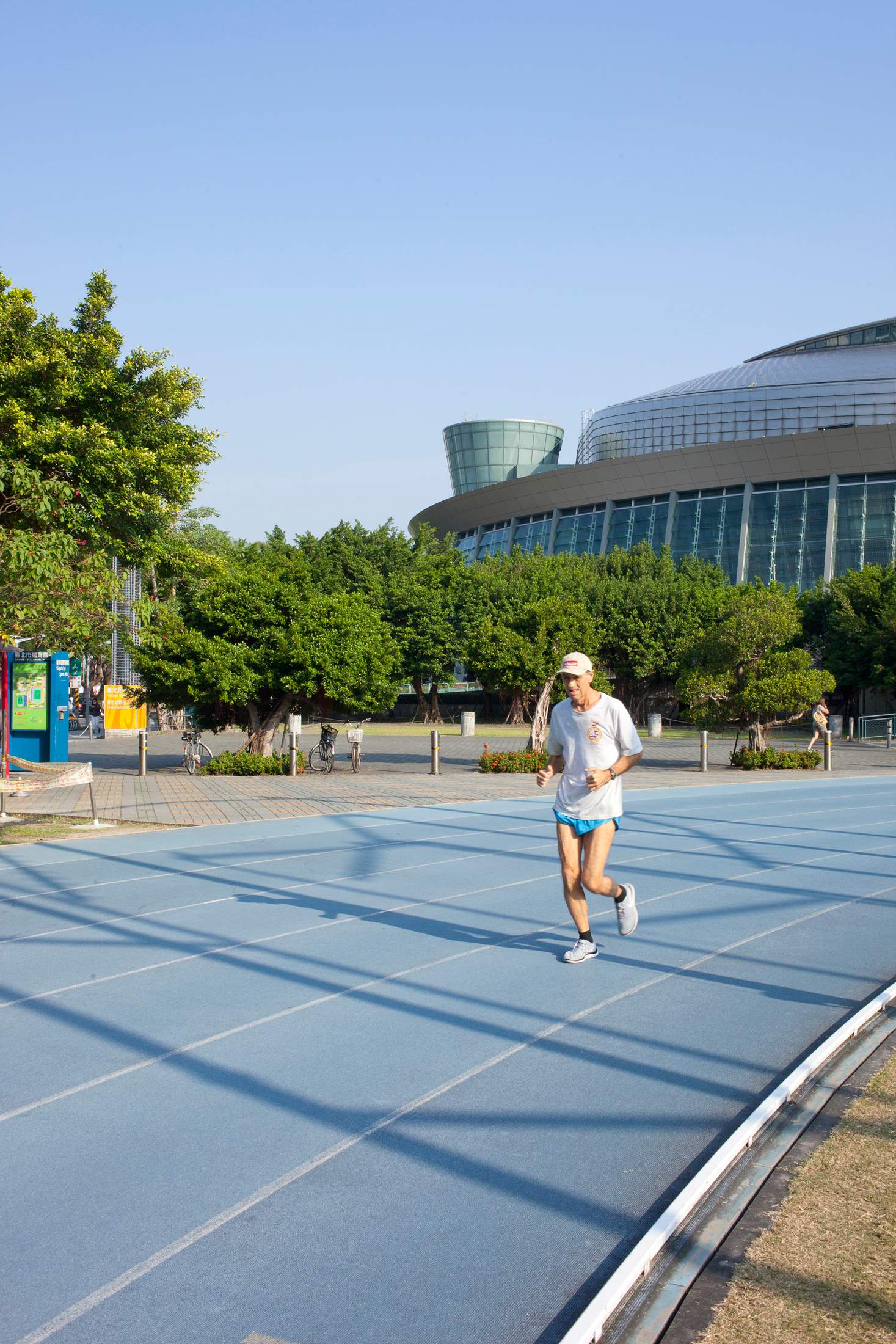 Adopt: A right of way for people crossing the street. Despite improvements, it is still not always safe.
Drop: The antiquated banking system needs an upgrade. It should be easier to use for both locals and blow-ins.
Population: 2,646,000 (city), 6,700,000 (metropolitan area, including Taipei and New Taipei).
Newspapers: Four national newspapers and a local paper.
Number of museums: 46.
Waste recycled: 55 per cent.
Citizens form a stronger bond with a city when they feel connected to both the built and natural environment. That's why urban planners have coined the term "place-making" to describe a more neighbourhood-focused approach to building better cities. Major initiatives often neglect simple things, like a well-placed park bench.
Helsinki-based Parkly manufactures durable wooden units that can be used as benches, street libraries or tree-planters, among many other things. "We want to offer people the tools to shape their neighbourhoods in a quick, experimental way," Päivi Raivio, the company's co-founder, tells monocle. Raivio is a designer by training and her Swiss co-founder, Daniel Bumann, is a set designer. This has shaped the way that they view urban spaces. "They're like stages that are shaped by the people in them," says Raivio.
Helsinki's municipal government has used Parkly's furniture to shape some of the city's most visited public areas. Unlike those in central and southern Europe, Nordic cities such as Helsinki haven't always fostered outdoor socialising. The city has plenty of nature but it is often in strictly delineated places, like parks. "We want people to be able to plant an urban garden in their city block, instead of having to walk to a park,", says Raivio.
Helsinki has also invested in other initiatives to help residents to shape their environment. Community-organised events turn the city into an open-air restaurant, while the budgeting tool Omastadi encourages people to launch small urban planning projects, for which the city has allocated a budget of almost €10m. 
Three cities on the up Africa
Freetown
Sierra Leone
When Yvonne Aki-Sawyerr was elected mayor of Sierra Leone's capital in 2018, the former finance professional put environmental concerns at the top of her agenda. She has since appointed a chief heat officer, the first such post in Africa and one of the few globally along with Athens and Miami. Other initiatives from the visionary mayor include a huge tree-planting project and efforts to encourage sustainable tourism, as well as to tackle the legacy of Sierra Leone's civil war.
Dakar
Senegal
The Senegalese capital is home to Dak'Art, the continent's oldest art biennial, as well as new initiatives such as Black Rock. Founded by Nigerian-American artist Kehinde Wiley in 2019, the multidisciplinary residency brings together international artists, film-makers and writers to examine "what Africa means today". Residents can seek inspiration from within Black Rock's seafront compound, designed by Senegalese architect Abib Djenne and set amid the black volcanic rocks that give the programme its name.
Rabat
Morocco
In a capital city dotted with minarets, Rabat's As-Sounna mosque stands out. One of the largest in Morocco, it's a prime example of the country's "green mosque" programme. Launched in 2016, it aims to make thousands of state-owned mosques more sustainable. After As-Sounna was fitted with solar panels, its energy costs fell by more than 80 per cent. Greenpeace has named it one of the world's most environmentally friendly mosques. 
11.
Munich
The dynamic alfresco city.
Munich has long enjoyed the idea of being "Italy's northernmost city". Its mix of sunshine, joviality and open-air attractions, ranging from beer gardens and Olympic sports grounds to a pristine Alpine river, all make for a well-run Bavarian version of la dolce vita.
The city's love of alfresco life was boosted during the pandemic restrictions. Munich allowed bars and restaurants to temporarily set up tables on pavements and car parks – a popular development that has become a permanent feature. Today, hundreds of restaurants and cafés make use of extra seating outdoors.
Similarly flexible solutions were found for a decommissioned concrete factory and a public pool that require renovation and have temporarily been transformed into colourful locations for basketball and beach-volleyball tournaments, flea markets, concerts and merrymaking.
Munich even mustered a reply to Hamburg's Elbphilharmonie. While that concert hall took more than 10 years and about €850m to build, Munich turned a former industrial site into a venue and cultural centre in 18 months, all for just €43m. Originally envisioned as a temporary replacement for Munich's main classical music venue while it is under renovation, the Isarphilharmonie concert hall has been so enthusiastically embraced that it is expected to stick around. And it has given a welcome boost to discussions about future urban development. –– jsc
Adopt: The city should boost solar-panel installation on residential, industrial and public buildings – especially its own.
Drop: Instead of spending €1bn on a tunnel connecting bmw's research centre to the motorway, the city should expand infrastructure for green modes of transport.
Population: 1,574,110 (city), 1,923,795 (Munich district).
Sports clubs: 673.
Homes expected to be served by new geothermal power station: 80,000.
Public outdoor pools: Seven.
12.
Seoul
The resilient all-night capital.
After 566 days, Seoul lifted its outdoor mask mandate in May but many still don them. Though businesses are taking stock and tourism has yet to return, most restaurants, cafés and museums are bustling. Seoul is looking more like its old self. Curfews were eliminated in April, which means that clubs, bars and karaoke spots are fun once more. It's easy to find 24/7 restaurants and shops; public transport is cheap and accessible; and taxis roam the streets all night.
It's hard to say how the city will fare in the near future. Seoul has mostly kept infection numbers low since coronavirus emerged but the Omicron variant created a surge that has never felt fully under control.
Life in Seoul comes with long working hours, with people putting in 200 more hours a year on average than toilers elsewhere in the oecd. On weekends many flock to nearby mountains and streams, including the Cheonggyecheon restoration project, where fish swim in the shadow of skyscrapers. Seoul is adding more greenery: the newly renovated Gwanghwamun Square will soon reopen, while a former US military base will be transformed into a big park in the next few years.
President Yoon Suk-yeol has vowed to provide more assistance to citizens by easing finance rules and expanding housing projects to address the property crisis. Despite the hardships, the city has remained resilient, blooming this spring with verve and grit.
Adopt: There are nearly 1,000km of bicycle lanes but more won't hurt.
Drop: Seoul's government is lukewarm on lgbtq rights. The conservative mayor doesn't support the cause.
Population: 9,736,027 (city), 25,925,799 (metropolitan area).
Main airport serves: 129 destinations in 48 countries.
Hours of sunshine a year: 2,428.
Number of houses the mayor is pledging to add a year: 38,000.
State education free until: 18.
13.
Berlin
The reliably buzzing wonderland.
Franziska Giffey is not only Berlin's first female mayor but also the first East German to hold the top municipality since the fall of the wall. Berliners are keen to see what she and her Green-Left coalition will do beyond guiding the city past the pandemic and the effects of the war in Ukraine. Berlin received as many as 10,000 refugees a day in the early weeks of the invasion. Despite the influx, things have gone more smoothly than past refugee crises.
Berlin is breathing easier: poring over coronavirus statistics feels passé when clubs are open, workplaces are buzzing and masks are mostly off (except on public transport). Tourists are back, arriving in Berlin's new-ish Brandenburg airport and filling the hotels and restaurants that made it through the lean years. In the arts, two major museums (Haus der Kulturen der Welt and Gropius Bau) will have new directors starting next year. A new art museum by architects Herzog & de Meuron is under construction too.
Tesla has opened its Gigafactory near Berlin. The former site of Tegel airport is amid an ambitious revamp which will create 5,000 new homes, a university campus and space for 1,000 businesses, all aiming for net-zero energy use – sustainability is now one of the city's top aims. Much is changing and one of Giffey's challenges is to look after the city's long-term interests. For now, Berliners are soaking up the sun. 
Adopt: Car-free zones in favour of more cycling and permanently lower costs for public transport (the new monthly €9 train pass is a start).
Drop: Red tape. From immigration to driver's licences, the bottlenecks slow down or halt good ideas from becoming reality.
Population: 3,645,000 (city), 6,004,857 (metropolitan area).
Proportion who are renters: 86 per cent.
Number of museums: 170.
Cost of monthly travel card: €107.
Bikes stolen a year: 30,000.
14.
Amsterdam
The city of contradictions.
Amsterdam shouldn't work as well as it does. Much of it is below sea level and its cycling success continues despite the combined dangers of loose cobbles, tram tracks and steep-sided canals – not to mention stoned tourists who don't look where they're going.
Thank heavens that Amsterdamers are an easy-going and circumspect crowd, eh? There's a rejig of cycle lanes under way, as well as efforts to calm the traffic and some much-needed canal maintenance, but more affordable housing is needed. Attempts to improve connections with the Noord area, across the Ij river, would help by reducing the commute for many and provide space for the city to grow.
Amsterdam is also at last dealing with the seedy stag-dos that once blighted its streets. The plan is to confine its legal but licentious activities to select parts of the city centre. This and the pandemic-related hiatus on visitors have helped neighbourhood restaurants and shops to thrive.
In terms of business, Amsterdam is an attractive place. While a trickle of UK businesses moved here after Brexit, the city needs to do more to sell itself as a place of opportunity. You only need to wander around the 17th-century canals amid the wonky gabled houses and spot smiling neighbours clinking glasses on their stoop at 16.00 to know that you're not in nose-to-the-grindstone London or Paris territory. The city also has a global gateway through Schiphol and swift rail links. Getting away for the weekend has never been easier. 
Adopt: A campaign to tempt talent and new businesses to the city from abroad.
Drop: The stoners and stag-dos.
Population: 862,987 (city), 2,480,000 (metropolitan area).
Average number of working hours a week: 34.
Restaurants opened in the past year: 25.
International destinations served by the airport: 327.
Hours of sunshine a year: 1,662.
15.
Madrid
The fearless high-flier.
Perhaps it's all the sunshine – 2,691 hours a year, almost double that of London – but Madrid's future is looking rather bright. Its touchy-feely side was shelved during the pandemic but kissing, hugging and hand-holding have slowly returned and helped the city become its welcoming self again.
The Spanish capital has been dubbed many things – cheerful, resilient, even raucous – but it has never felt this fearless. New openings are bolstering the confident mood, from opulent new hotels to department stores and theatres. Buoyed by some of Europe's least restrictive lockdown measures, the restaurant sector got a head start on hospitality and groups headed by celebrated chefs have taken seats at the table.
Construction has also started on Europe's biggest housing development to date, Madrid Nuevo Norte, set to provide more than 10,500 new homes (and much-needed social housing) in a district the size of 470 football pitches. The central area around Sol is finally getting a facelift, spurred by the Canalejas retail and hotel development. The Plaza de España took its time to open but the project is a game changer – and it will be even better once those weedy trees grow tall and links are forged to adjacent parks, plazas and the river. That said, the archaic small-business licensing regime is a barrier to entrepreneurs. For a city so bullish about the future, those with bold ideas shouldn't be afraid to flap their wings.
Adopt: More city-centre greenery. Let shops have pots.
Drop: The annual public-art show 'Las Meninas'. It cheapens the streetscape.
Population: 3,286,662 (city), 6,714,000 (metropolitan area).
Cost of a month travel card: €54.60.
Number of newspapers: 19.
Number of museums: 44.
Number of public parks: 40 that are more than 33 million sq m.
Number of trees: 248,000.
Photographers: Felix Odell, Julius Hirtzburger, Terence Chin, Saskia Wilson, Alana Paterson, Sean Marc Lee