Affairs: Quality of Life Survey / Global
Quality of Life Survey: part two
Monocle's 15th annual Quality of Life Survey charts 25 outposts on the up and ranks the best places to put down roots. Did your city make the cut?
16.
Auckland
The liberated metropolis.
New Zealand's largest city has been in a deep freeze for two years of lockdowns and restrictions but it's finally getting back to business. The borders are reopening, which is handy because tourism was the country's biggest revenue generator before the pandemic. Many of Auckland's retail and hospitality businesses have survived the thaw, helped by government grants, wage subsidies and targeted help. While agriculture and technology have been useful and haven't suffered much from Auckland's isolation, attracting people back for work and play needs to be the city's top priority.
There's more foot traffic in the Beaumont Quarter, with its alfresco restaurants and fun public spaces. By the harbour, the nz$1bn (€610m) Commercial Bay redevelopment, which opened after the country's first lockdown, is attracting crowds at last. With busy shopfronts and plenty of greenery, it reflects Auckland's forward-thinking policy of combining businesses and public space.
House prices remain quite high but dropped to a median price of nz$1,141,000 (€690,000) in April. Thousands of new builds are springing up on the city's fringes, supported by road and infrastructure projects. To unclog motorways, it's full steam ahead on the nz$4.4bn (€2.6bn) underground City Rail Link.
Meanwhile, Auckland's culture scene has re-emerged with plays, gigs, exhibitions and festivals. Visitors are very welcome, by the way. 
Adopt: A congestion tax for drivers entering central Auckland at peak times.
Drop: Allowing cars into the cbd on and around Queen Street and instead create an appealing and useful pedestrianised area where people will enjoy spending time.
Population: 417,910 (city), 1,720,000 (metropolitan area).
Houses built in 2021: 20,500.
Trees in the city: 440,000.
Number of destinations served by Auckland airport: 57 in 21 countries.
17.
Paris
The global cultural centre.
Paris is back on form and the terraces, parks and banks of the Seine are buzzing with people – often reuniting over a bottle of wine. The French capital is still the place to be for culture, whether you're interested in fashion, retail, craft, theatre, TV or exhibitions. An evening of world-class dance or a life-drawing class is only ever a Métro ride away, as are countless independent bookshops and more than 400 cinema screens. For those who prefer to drink and dine outside, there are thousands of terrasses at which to sit and watch the world go by. And when it comes to places to stay, new openings abound, from Cheval Blanc and Soho House to Château Voltaire and Hôtel Madame Rêve.
In addition to being fairly walkable, Paris has emerged from the pandemic as a more bike-friendly place. The authorities recently unveiled rather vaguely worded plans to make it "100 per cent cyclable". In practical terms, that means adding a further 180km of bike lanes by 2026, bringing the total to about 1,200 km.
On the horizon are the 2024 Olympics, the biggest event ever organised in France. In addition to bringing in the world's best athletes, the Games will leave a mark on the urban landscape, from an expansion of the Métro to a green facelift for the Champs-Élysées. Apartments in Paris are relatively small and expensive but with so much going on outside and the sun shining, many are more than happy to compromise.
Adopt: More green spaces. The Champs-Élysées is a good start but there are communities and areas that need it more.
Drop: Cars in the city centre.
Population: 2,161,000 (city), 11,142,000 (metropolitan area).
Commuters who cycle to work: 5 per cent.
Number of destinations that Charles de Gaulle airport serves: 272 in 113 countries.
Number of hospitals: 19, with a ratio of almost 400 physicians per 100,000 people.
18.
Barcelona
The coveted coastal paradise.
Barcelona arguably became too attractive to tourists, new businesses and blow-ins before the pandemic. Back then it was pulling in some 12 million visitors a year, which was overwhelming the population of about 1.6 million, creating transport snarl-ups and pricing long-term residents out of desirable neighbourhoods.
Getting back to normal is therefore bittersweet. The influx of cash is welcome but the silver lining of the past two years was that Barcelonans reclaimed their streets and liked it. All eyes are now on mayor Ada Colau to see if the activist-turned-politician can balance the city's tourist pull with the pleasure of living in a calmer Catalan capital. She has already introduced some of the world's tightest Airbnb restrictions and plans to invest €16m to buy empty commercial spaces and fill them with shops and businesses catering to residents.
Colau is also focusing on tactical urbanism, intended to yield practical ways of using public space and getting people around. The best example is her superille (superblock) initiative: restricting traffic and pedestrianising swaths of city streets and furnishing them with tables, chairs and playground equipment. While this looks good on paper, you'll often hear Barcelonans complaining that it has concentrated traffic in different areas. So it's lucky that Colau has doubled the city's bike network during her time as mayor. It's never been easier to pedal down to the beach for a sunset cervesa.
Adopt: A contactless payment system on public transport would convince more people to use it.
Drop: Spain's autónomo (freelance) tax makes it difficult to be self-employed.
Population: 1,621,000 (city), 5,658,472 (metropolitan area).
Number of new restaurants opened in the past year: 104
Chain test: 18 branches of Starbucks.
Electric-car charging points: More than 500.
Beaches: 4.5km within the city.
19.
Melbourne
The growing hub of creativity.
No conversation about the Victorian capital can skirt the lockdowns that kept Melburnians isolated longer than any other city in the world. It also led to widespread business failures and to thousands leaving the city. But Melbourne is building back and its residents are looking to the attributes that made the city globally desirable before this dark chapter.
Melbourne remains progressive, artistic and cerebral; it values creativity and independence and is the place that took the fine coffee of its migrant Italian population and elevated it to an art form worthy of global export. There's good reason why coffee chains never dominated here. The city also offers world-class culture, an exciting food scene, great architecture, sport and space to roam.
But the real indicators of its quality of life are in its communities and facilities. Here you'll find that excellent parks, schools, hospitals and public transport make it a drawcard for migrants moving to Australia. But there's the rub: Melbourne is now the country's fastest-growing city and if the rate stays steady it will overtake Sydney's population by 2030. As such people are increasingly being forced to live in the outer suburbs, which currently lack much of what draws people to live in Melbourne in the first place.
Without swift development, the city could suffer the same fate as other desirable cities worldwide: a population cleaved into haves and have-nots, divided by their postcode. 
Adopt: An ambitious plan to connect the suburbs to the city centre and each other.
Drop: The obsession with construction in the central business district. Focusing beyond it will have long-term benefits.
Population: 169,860 (city), 5,096,300 (metropolitan area).
Number of cinemas: 60 (413 screens).
Amount invested in infrastructure in 2022: au$3.5bn (€2.3bn).
Number of libraries: 53.
Average ambulance response time: About 12 minutes.
20.
Kyoto
The old city with a bright future.
In the past two years, Kyoto seems to have hurtled back decades – in an appealing way. Border closures have affected everyone in Japan but not all places felt the pinch equally. Tokyo, with a population nearly seven times that of the ancient capital, remained busy and economically self-sustaining, despite a lack of tourists. Kyoto felt abandoned at times. Before the pandemic tourism was growing at an extraordinary pace; the number of places to stay nearly quadrupled between 2014 and 2019 and hospitality businesses were geared up to welcome some 53 million domestic and foreign tourists a year before those numbers tumbled, thanks to lockdowns.
Tourism has long been crucial to the city but the heavy foot traffic was already proving unsustainable for residents' quality of life. The battalions of taxis that once clogged traffic are gone for now and so too are the illegally parked bicycles and crowds that once beset this small city. Kyoto now has a chance to rethink its future. Its charm has always been its slower pace of life and connection to the Kamogawa river, a centre of civic and social life that many have rediscovered. The mountains in the distance offer a sense of the nature that can be enjoyed.
Meanwhile, cultural events such as the Kyotographie photography festival have reminded people that Kyoto is about more than old temples. The city should use this moment to find a healthier balance between economy and quality of life. –– jt
Adopt: A proactive way to keep people from leaving – the population is falling.
Drop: Total reliance on tourism. A rich cultural city needs more.
Population: 1,444,649 (city), 2,546,189 (metropolitan area).
Unemployment: 2.5 per cent (prefecture).
Number of museums: About 200.
Independent bookshops: About 130.
Chain test: 38 branches of Starbucks.
Average ambulance response time: Seven minutes and 18 seconds.
21.
Milan
The city on the cusp of greatness.
Milan yearns to be considered one of Europe's great cities and it's improving at a fast clip. A star turn in June's flagship furniture fair bolstered the Lombard capital's cosmopolitan credentials, while showing off its retail scene and places to eat and drink.
Beyond the fleeting annual fashion and design exhibits, there's also a flurry of construction under way on municipal parks, as well as giant public-private initiatives ahead of the 2026 Winter Olympics. The metro is being extended and the new M4 line should ease connections to the already convenient Linate airport (the less said about the mega-hub of Malpensa, the better).
Mayor Beppe Sala was re-elected last year partly on a mandate to improve bike lanes and is looking at so-called "corridors", with some separate from traffic. It's a nice idea but cobbles, tram tracks and traffic can make cycling feel like an extreme sport here. Milanese are attached to their cars but new high-speed train stations and one of Europe's largest limited-traffic zones (for which the final cameras were installed in April) might help. Air quality, among the worst in western Europe, will be much improved if the scheme is successful.
Getting around is improving but getting away is easy too. You're never far from the Alps, lakes or seaside. Both international and provincial, Milan is thinking bigger than any other Italian city. It is on its way to greatness but it's not quite there yet.
Adopt: More measures to address air pollution and calm traffic.
Drop: The outdoor smoking ban – or enforce it. The response is muddled.
Population: 1,386,285 (city), 3,241,813 (metropolitan area).
Average hours of work a week: 38.8.
National newspapers: 13.
Number of design schools: 15.
International destinations served by city airports: 161.
Bike lanes: 300km.
22.
Fukuoka
The balanced Japanese city.
Self-isolation has made Fukuoka's charms shine more brightly. The city of over 1.6 million in southern Japan is a better place than most to seek an ideal mix of work and fun. Ohori Park is a draw for running or respite amid the trees, while for volleyball, stand-up paddle-boarding and windsurfing, there's Momochi Beach, just 20 minutes by bike from the city centre.
The food scene is among the best in Japan and, in terms of shops, there are plenty of independent fashion boutiques, furniture stores, quirky little bookshops and more to balance the international names. Most have survived the pandemic in good health.
Hakata station, Fukuoka's transport hub, connects the city with everywhere on and beyond Kyushu island, with a network of local lines and bullet trains. The international airport is five minutes away by metro from Hakata, which makes a business lunch in Tokyo (about two hours away by plane) a realistic option.
The cost of living is much lower than in the capital, which hasn't gone unnoticed by graduates and blow-ins. Fukuoka has hosted more new businesses than any other Japanese city for the past three years. It's also Japan's fastest-growing city. What the numbers can't fully explain is the sense of pride that comes from living here. Locals tend to be warm and friendly, community-minded and very open to newcomers – never a bad thing if you're starting a business or putting down roots.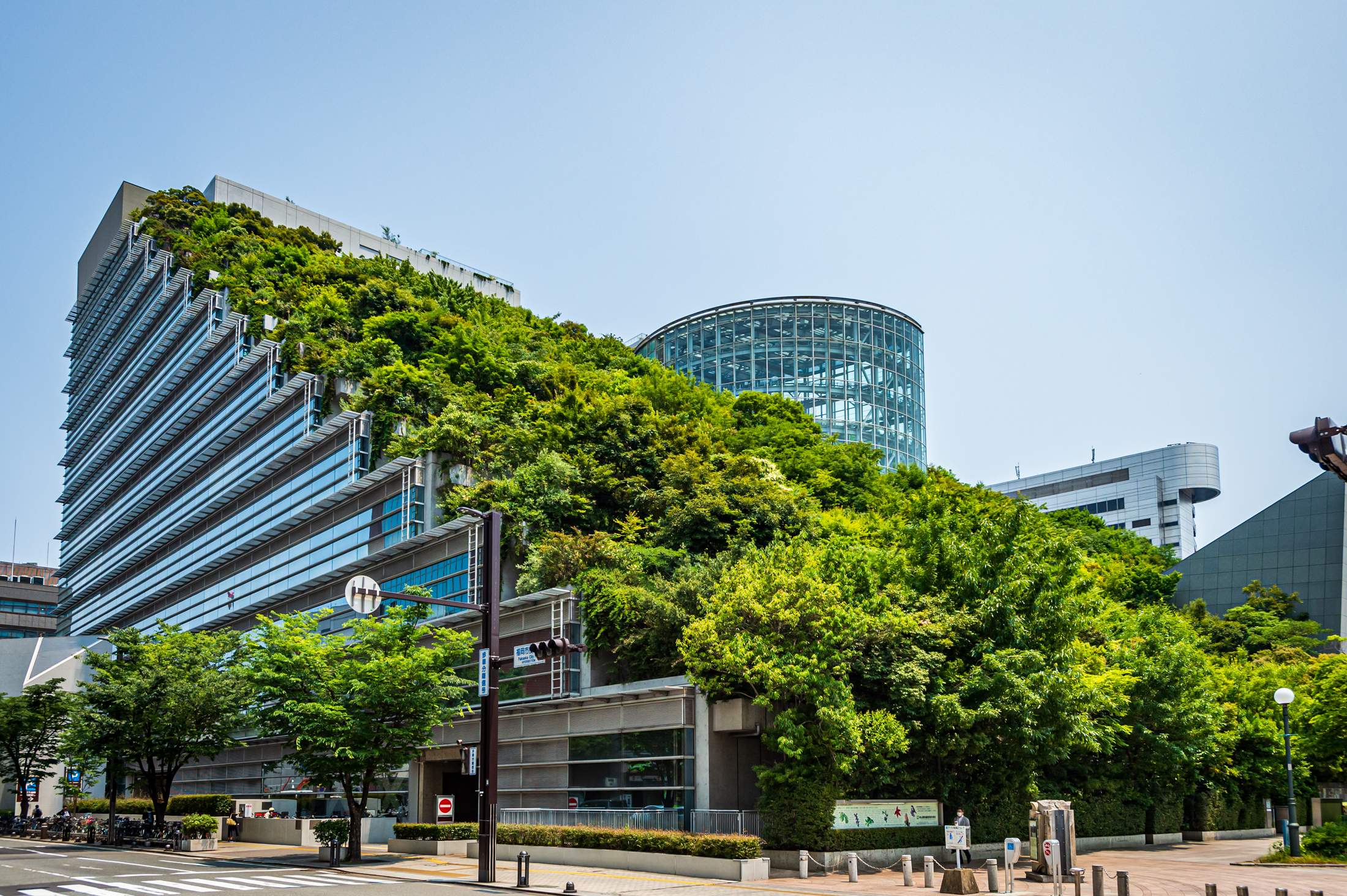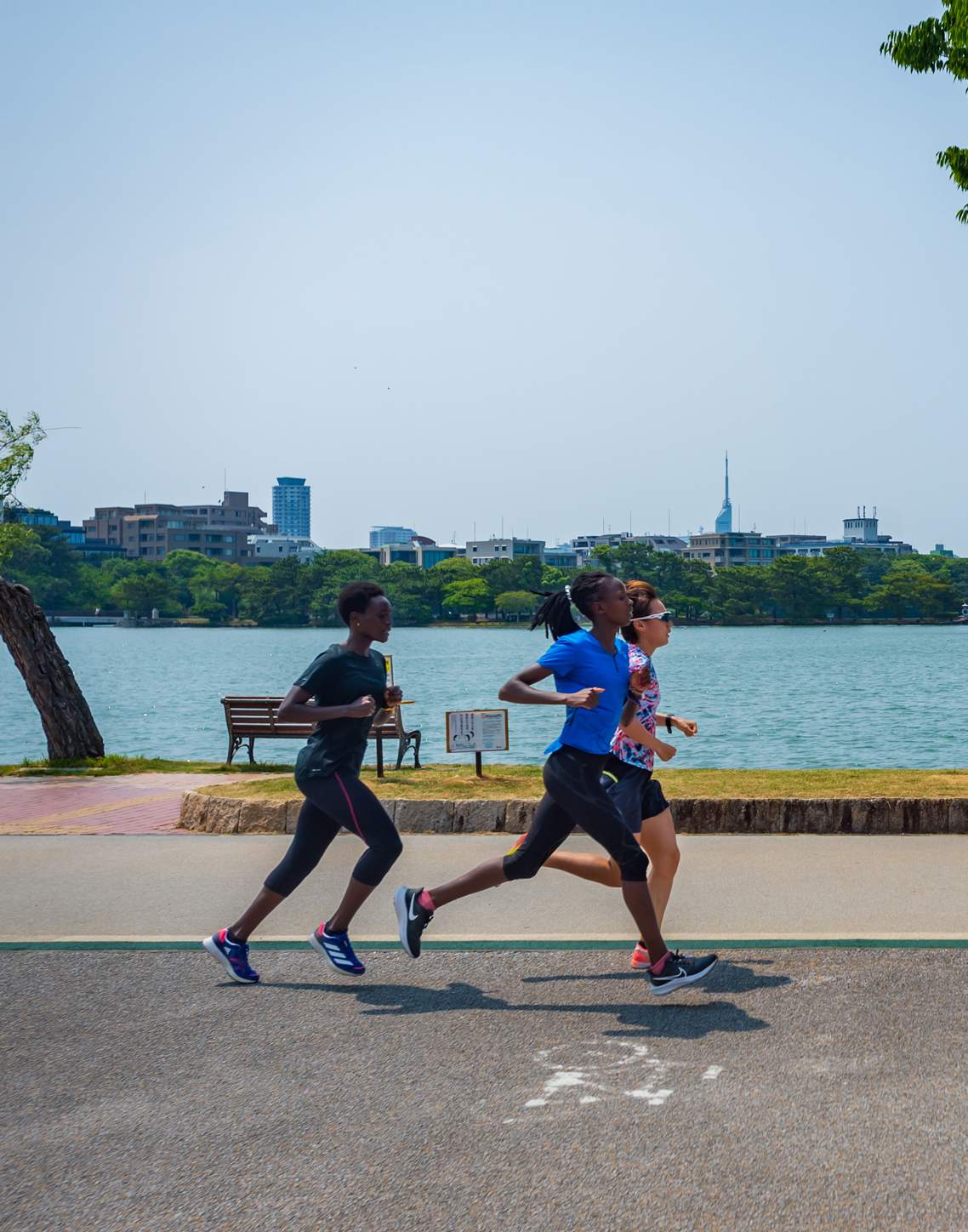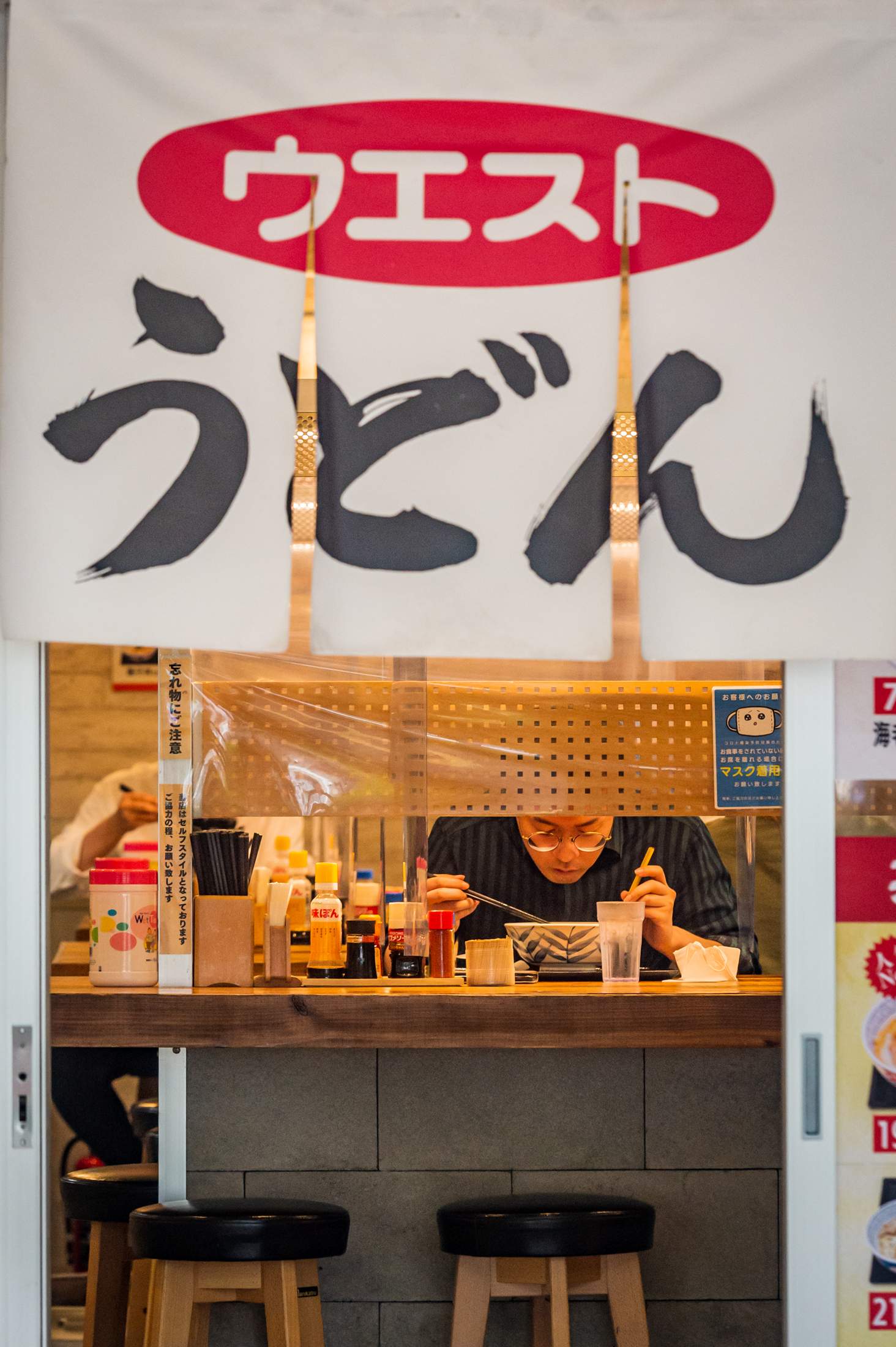 Adopt: More greenery. It has suffered as the city centre has expanded.
Drop: The ambition to compete with bigger cities. Fukuoka's strength is that it's not like them.
Population: 1,620,000.
Unemployment: 2.6 per cent (prefecture).
Bike-share scheme consists of: 2,600 bicycles used for an average of 320,000 monthly rides.
Hours of sunshine a year: 2,043.
Beaches: Nine in close proximity.
23.
Oslo
The compact green giant.
No Norwegian city had a longer lockdown than Oslo but it has made up for lost time. Some 70 new bars and restaurants have opened in the past 12 months and the city now has a growing street-food scene offering affordable, high-quality alternatives to the nice-but-expensive restaurants on offer.
Oslo remains one of Europe's fastest-growing cities and now an ambitious regeneration project of abandoned industrial port areas is nearly complete after 20 years. The resulting "Fjord City", a near-10km stretch of new urban spaces, has transformed the south-facing waterfront. Cultural giants including the Munch Museum and the new National Museum, the largest art exhibition space in the Nordics, are jostling for room among floating saunas, city beaches, about 9,000 new homes and 52 hectares of parks and urban spaces.
Next to the fjord, Oslo's other main asset is the forest, which can be reached by underground train in 15 minutes. It offers thousands of kilometres of paths for trekking in summer and cross-country skiing in winter, as well as organised activities such as zip-lining, skiing and horse riding.
The city has never felt greener, with a near-total electrification of public transport, while six in 10 private cars are now electric. A new carbon capture and storage system is also being developed to make Oslo's waste incinerator plant, which provides heating to a large portion of the city's houses, almost carbon neutral. 
Adopt: A system for tidying the thousands of rentable electric scooters often abandoned on pavements and in parks.
Drop: The number of cruise ships docking in front of Oslo's Akershus Fortress. Cutting them would lop off 10 per cent of all harbour emissions too.
Population: 699,827 (city), 1,546,706 (metropolitan area).
Unemployment: 3.7 per cent.
Amount invested in public transport last year: €400m.
Newspapers: Eight (national), six (city).
24.
Singapore
The outward-looking city-state.
Singapore was at the forefront of Asia's post-pandemic reopening. Today nightlife is back with unrestricted hours and people are thronging shopping centres, parks and riverside bars. Joo Chiat Road has blossomed into an independent retail and restaurant hub, flocked with natural wine bars, Japanese bakeries and fashion labels, signalling how government support has helped businesses to thrive. Food here remains affordable and top quality and the beaches, pools and sunshine are a draw, even if the advantages of the city's connectivity are somewhat wasted while swaths of Asia remain closed to travel.
As part of the Singapore Green Plan 2030, which includes targets for electric vehicles and sustainable agriculture, the government has increased the city's walking and bicycling network to 500km of paths, with a total of 1,300km expected by the end of the decade. The 24km Rail Corridor reopened last year and offers families and weekend walkers a nature trail that takes city slickers past restored bridges, forests and troupes of surprisingly placid macaques.
Singapore's expat population shrank as lockdowns and visa uncertainties sent foreigners packing. Many have returned and new arrivals seem eager to take their place. Singapore should be a shoo-in to capitalise on Hong Kong's talent exodus but stringent visa requirements are stopping the city-state from seizing the opportunity with both hands. 
Adopt: A faster system for dealing with the arrival of eager future residents.
Drop: Capital punishment and the stone-age stance on sexuality. Both are at odds with the city-state's otherwise fairly progressive inclinations.
Population: 5,685,800.
Proportion of nationals living in public housing: 80 per cent.
Homes built last year: 14,500.
Chain test: 130 branches of Starbucks.
Airport serves: 400 cities in more than 100 countries and territories.
25.
Brisbane
The quiet high-achiever.
Australia's third city is subtropical Brisbane, a short flight north of Sydney in the state of Queensland. Brisbane is sunny with an ideal combination of easy-going Aussie lifestyle and plentiful job opportunities, industry and space, as well as relatively affordable housing compared to bigger cities – though more could be done in terms of social housing. Brisbane has few pressing problems but this year we found one: it is rather flood-prone. Earlier in 2022, large parts of the city suburbs were subject to torrential rain.
City authorities have swung into action, recognising the need for changes to planning laws and preventative measures to stop such crises from occuring in future. It's a practical recognition that issues involving climate-related weather anomalies are only likely to get worse.
Sydney and Melbourne have long bickered about which is the better or more exciting city – but Brisbane is the quiet achiever of Australia's eastern seaboard and scores high in our quality of life indicators. It's safe, has good schools, hospitals and transport connections, as well as a growing arts and culture scene. It's sunny for two thirds of the year and often above 20c even in winter. It has an enviable proximity to beaches and national parks, and has its own burgeoning restaurant and retail scene that has survived the pandemic largely intact. It would be splitting hairs to find elements of the city that don't meet the needs of those in search of a better quality of life. 
Adopt: A better and more tasteful approach to new buildings. Ugly towers abound.
Drop: The strictness of rules and fines. Let a little common sense prevail.
Population: 2,582,000 (metropolitan area).
Number of trees: 454,000 (across the city and suburbs).
Public tennis courts: 61.
Capacity of Brisbane Live Arena, an entertainment venue to be built by 2024: 17,000.
Photographers: Kohei Take