Culture: Small cinemas / Global
Screen time
Far from the bustling, buzzing multiplexes, with their packed screenings and sprawling footprints, these small cinemas offer their own unique ways of watching a movie – and being part of a city's culture and community.
1.
Cool for cats
Cinema Neko, Tokyo
Yasuhiro Kikuchi is standing in the sunshine, surveying the unusual duck-egg blue exterior of his 63-seat cinema in the far west of Tokyo. "The building is a registered historic property, so we had to stick with the original colour," he says. Cinema Neko (Cinema Cat) opened last summer in an old silk factory in Ome, a town once famed for its lively movie scene. During the postwar years, there were three cinemas close to the station and the streets were plastered with hand-painted film posters by billboard artist Bankan Kubo.
Kikuchi had his heart set on giving his hometown a cinema worthy of its history. The old wooden building had been given a lifeless interior makeover. With architect Ao Ikegami on board, the new project started coming to life.
The bill for the renovation and equipment was ¥100m (€760,000); Kikuchi invested his own money, bolstered it with crowdfunding and the rest was covered by a government subsidy. Ikegami ripped out the plaster ceilings and exposed the roof beams; he made a feature of the old wooden panelling and let the light pour into the café and lobby through high windows.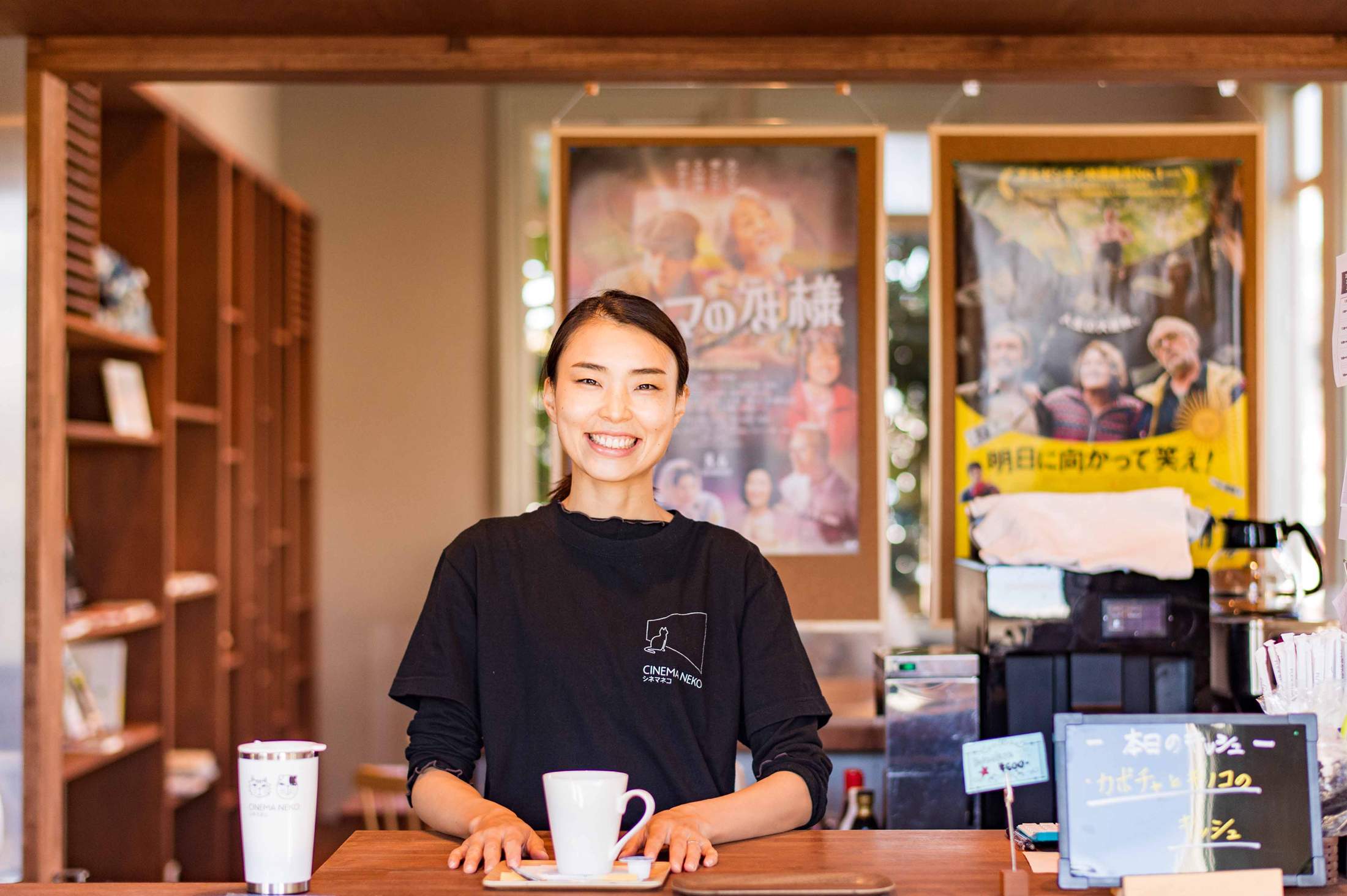 The cinema has been greeted with open arms: 700 people have signed up to become members. Kikuchi welcomes school parties, introducing them to the pleasures of cinema. The schedule changes fortnightly with three different screenings a day.  The roster is a mix of classics, documentaries, new releases and European arthouse fare. Visitors are also encouraged to make suggestions.
The cinema's name comes from another former feature of Ome: cats. They used to be everywhere, keeping tabs on the rodent population that was attracted by the silkworms. Kikuchi pulled off a coup for the official opening with a screening of Studio Ghibli's classic The Cat Returns. "Everyone said it would be impossible to get permission to show it but I wrote a letter to Hayao Miyazaki [Ghibli co-founder] and he said yes."
Kikuchi is passionate about the power of cinema. "We live in an age when you can see films whenever and wherever you like but going to the cinema is a special experience that is detached from everyday life."
cinema-neko.com
---
2.
Collective impact
Alhambra, Marseille
Could there be a more fitting address for one of Marseille's most storied movie theatres than Rue du Cinéma? Generations of Marseillais have discovered the magic of cinema at the Alhambra. Built in 1928, its façade with ochre-yellow accents is unchanged. The Alhambra was the childhood haunt of film director Robert Guédiguian, whose movies about his hometown have won international acclaim. Retrospectives of his work, as well as showings of films by French directors such as Hafsia Herzi, drew crowds who swelled with local pride.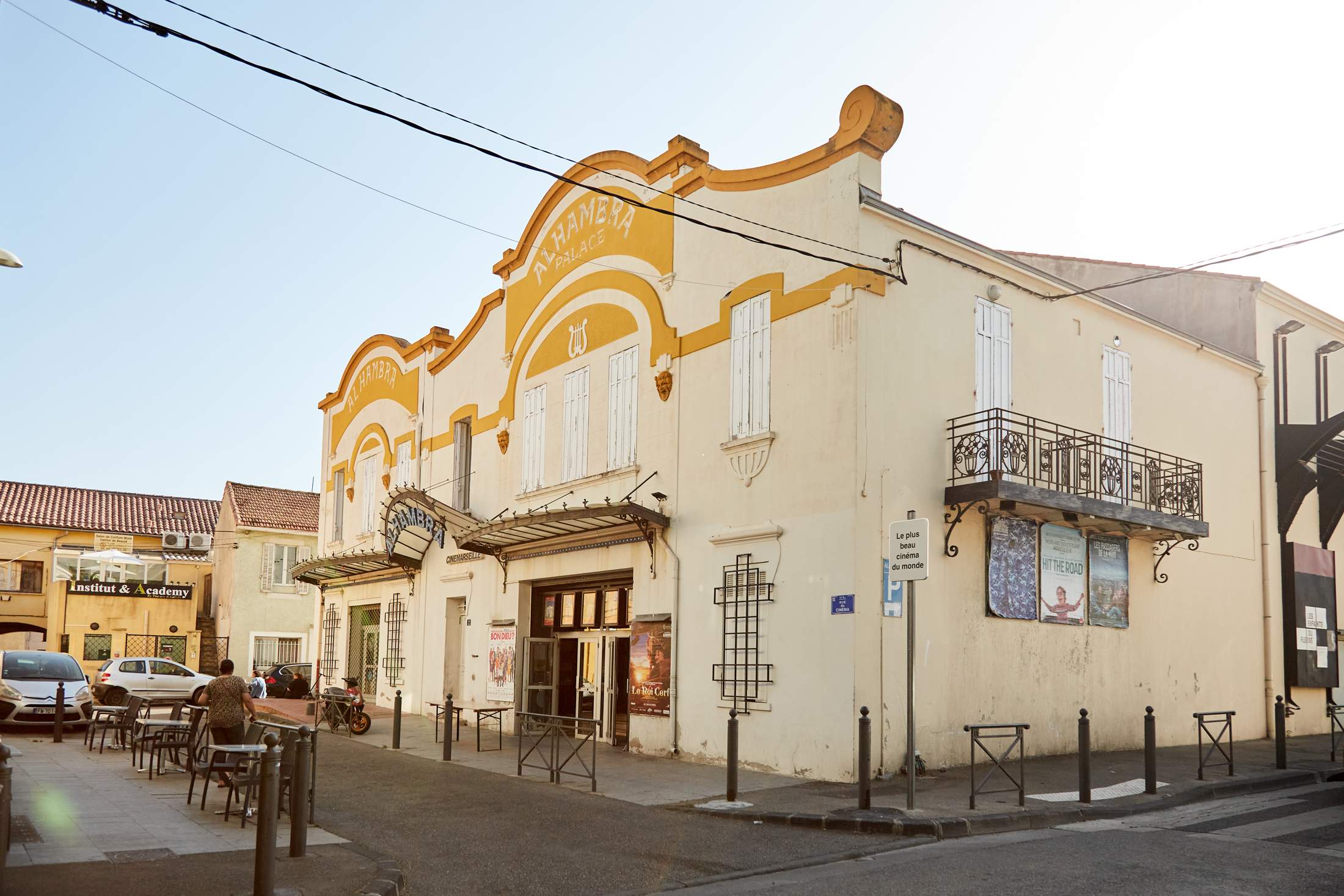 After closing down in 1980, the theatre reopened in 1990 and is today owned by the city and run by a non-profit organisation. "We see this as much more than a cinema," says its director, William Benedetto. On summer evenings, audiences spill out onto Rue du Cinéma, having an apèro at the bar opposite. Sometimes there is live music or karaoke – and often that means dancing.
Convinced that cinema can change lives, Benedetto has reached out to nearby schools, some of which are in France's most deprived neighbourhoods. "I believe that the collective experience of discovering a movie in a room with other people is even more essential in a world where people, particularly the younger generation, spend more and more time alone," he says. "Young people can discover movies they might not otherwise encounter, including films about their own city."
Cinema can play an important role in fostering social cohesion – and the Alhambra can be a model for communities in Marseille and beyond. 
alhambracine.com
---
3.
Independent means
Sine Pop, Manila
Ancestral houses in Metro Manila are typically refurbished into trendy cafés but Carlson Chan had a different idea when he acquired a 1948 home from its longtime owners of almost 70 years. He opened a cinema.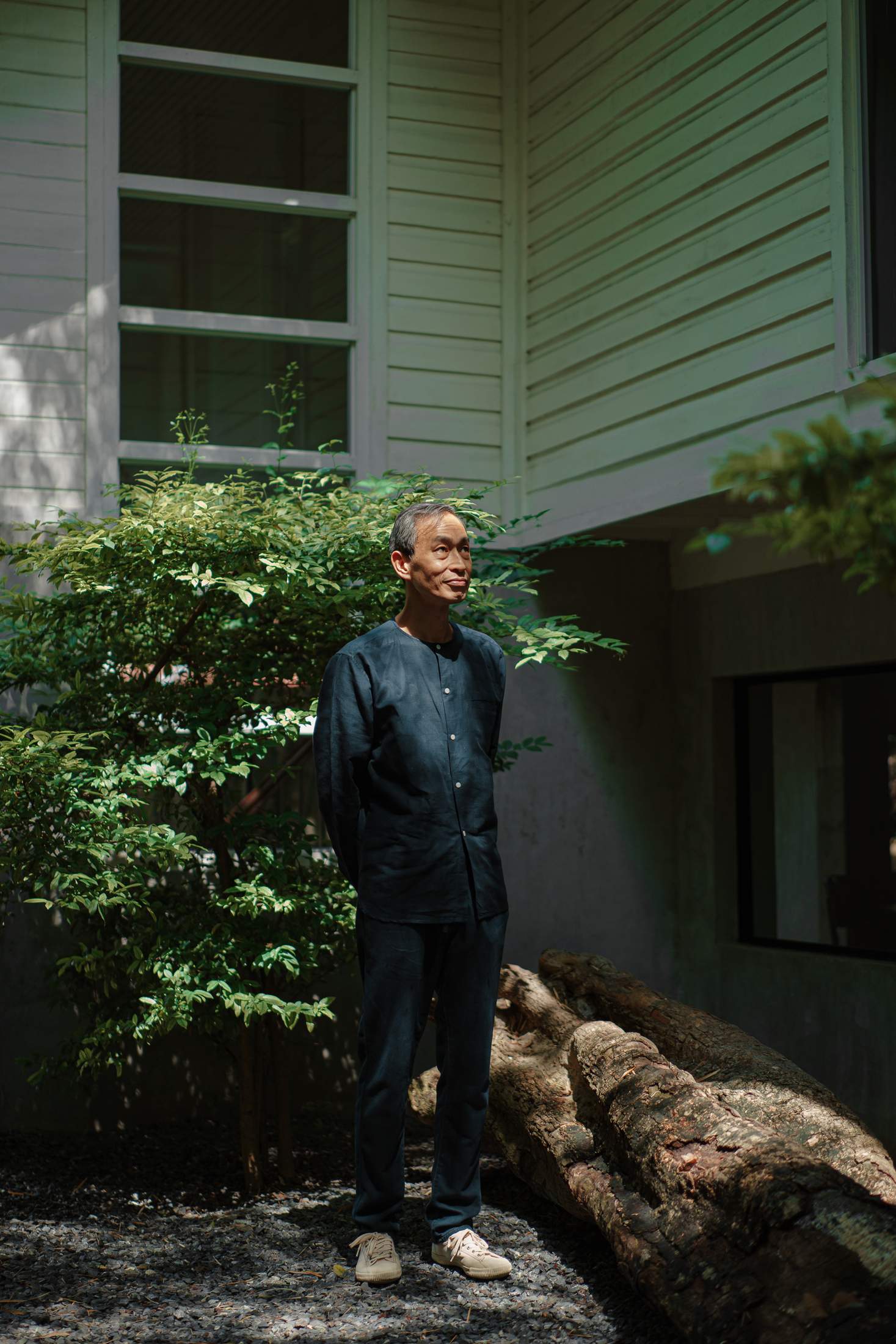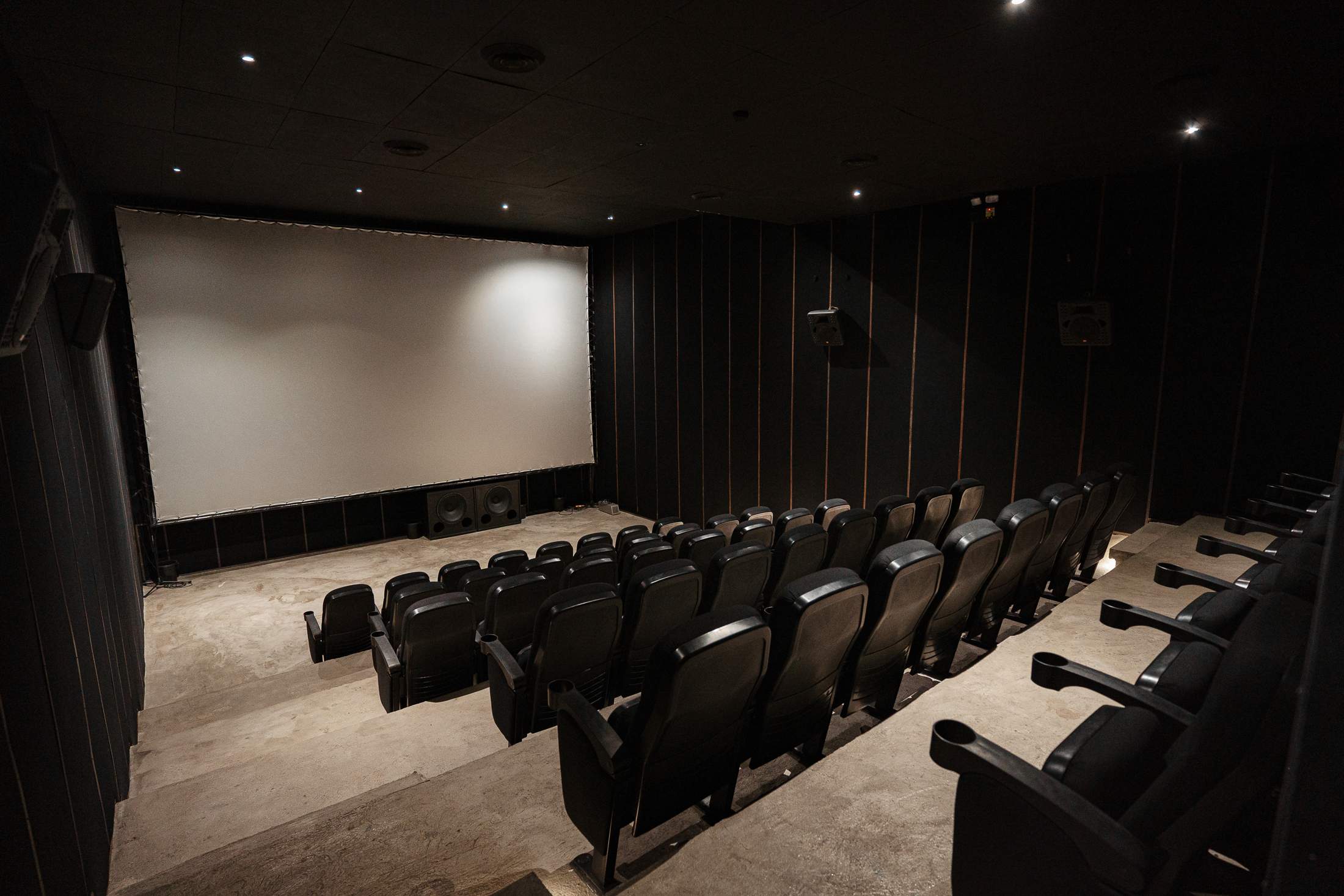 Micro-cinema Sine Pop blends the old with the new in its minimalist design, which maintains most of the house's original structure to preserve its storied past but Chan has also added a lush bamboo garden to bring a touch of greenery to the venue. The cinema's austere simplicity is inspired by the Japanese wabi-sabi philosophy of purity and deliberate imperfection (though budget constraints also played a role in its sparse aesthetics).
"We want to show that heritage conservation doesn't need to be expensive," says Chan. "We splurged only on the concrete works and cinema equipment."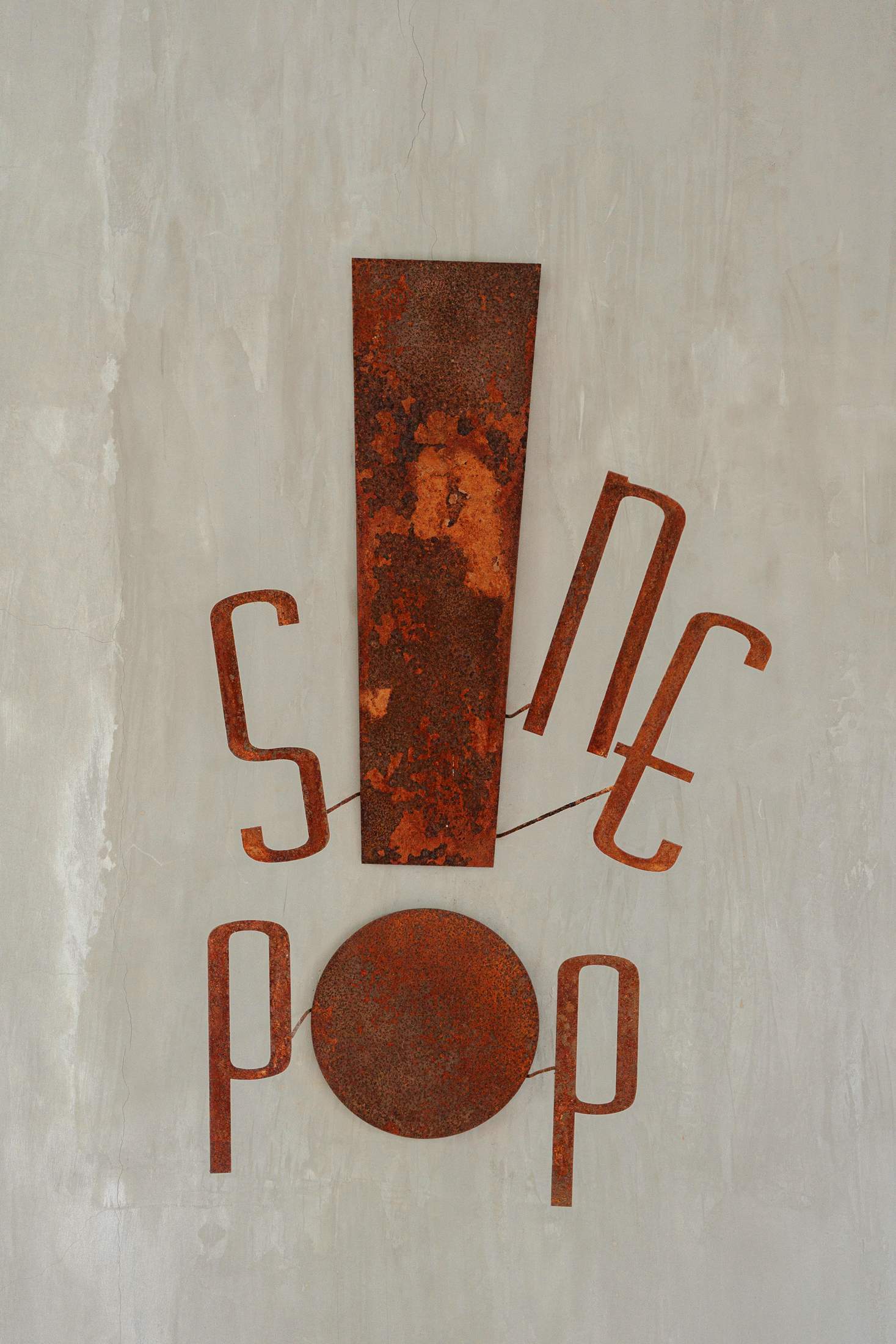 Sine Pop had its first screening in 2020, showing Norte, The End of History, a psychological drama by critically acclaimed Filipino director Lavrente Diaz; the 48-seater cinema makes a point of supporting independent films.
"Micro-cinemas are necessary to maximise the reach of independent local films," says Chan. He is also realistic and resourceful when it comes to keeping the business healthy. "For a cinema our size to survive, we cannot rely on ticket sales and food-service income; we cater to the private-events market, while continuing our advocacy for free public screenings too," he says. 
14 St Mary Street, Quezon City, Manila
PHOTOGRAPHERS: Kohei Take, Iya Forbes, Grégoire Bernardi