Business: Chiringuitos / Spain
Sea change
A staple of the Spanish coastline is in the balance. We meet the people behind Formentera's chiringuitos.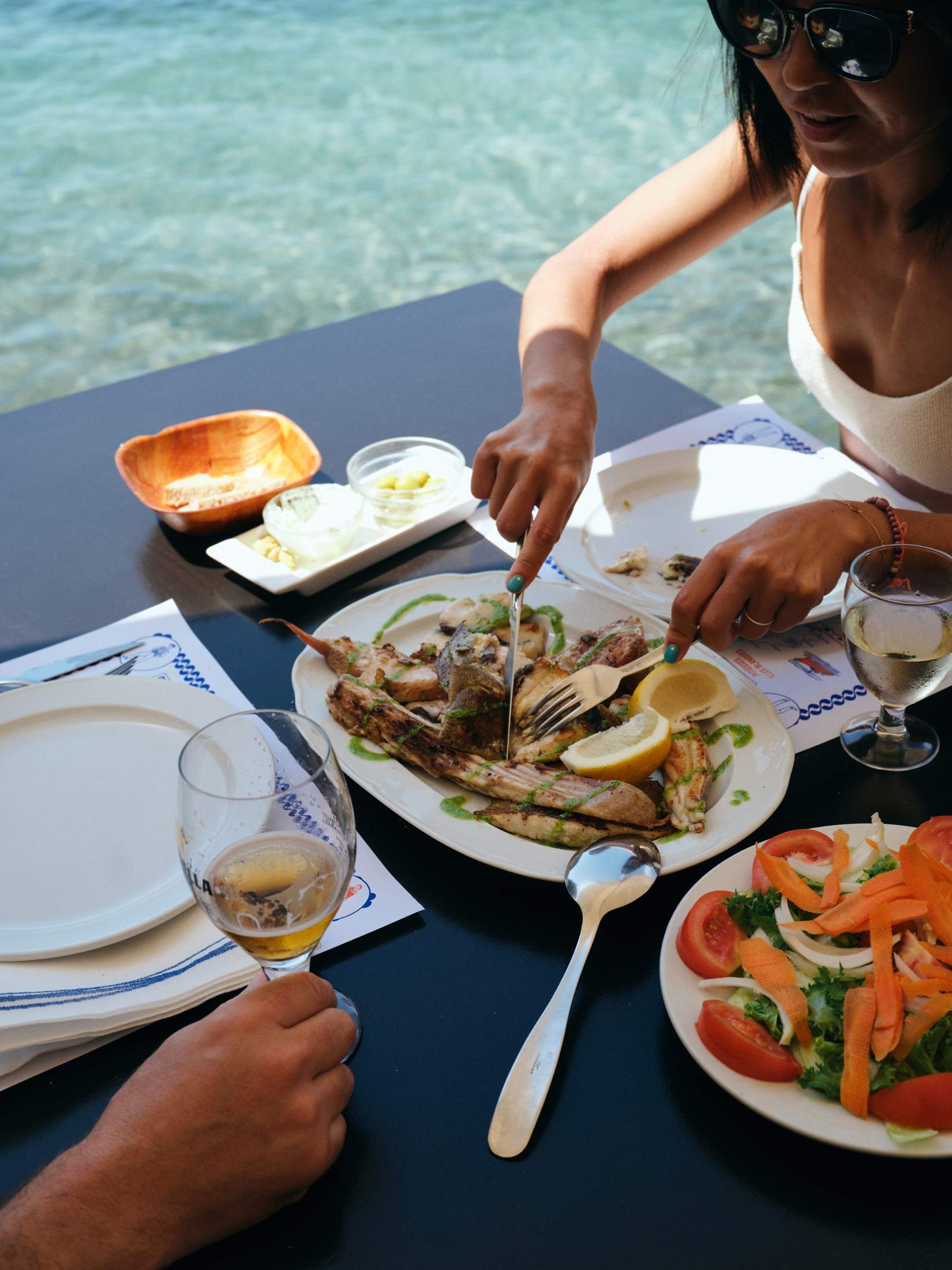 "They tried to take me down but I outsmarted them," says José Luís Pelayo, grinning defiantly. A beer in hand, Pelayo is accompanied by his teenage son, who is neatly folding cutlery into serviettes after a busy lunch service at Restaurante Pelayo. We're sitting around a plastic outdoor table by the beach as the low-hanging sun bounces blinding light off the waters of Formentera's Migjorn beach. At the bar, a woman with a bad Spanish accent struggles to order paella. It's a familiar  scene of the Spanish early summer: sanguine, unhurried, far-removed from the pace of city life. But all is not as it seems in Spain's beachside-restaurant trade.
"This is a weird time for our tranquil little island," says Pelayo, as the waves crash nearby. A recent (and hastily announced) government decision to re-tender operating licences for the island's chiringuitos and smaller kioscos has put business here on hold. These seasonal, no-frills eateries are staples of the Spanish coast and, despite their size, still do a mean trade. In Formentera, nervous chatter abounds about what many see as a hostile takeover of their shoreline. Legal challenges were launched and protests erupted. As decades-old family-run eating spots draw battle lines in the sand, the structures of several of the yet-to-open beach huts sit unopened like washed-up hulls of forgotten boats. Beachgoers have been left confused, adrift and hungry for answers.
Formentera's charm has always been the simple life. Here, like much of Spain, a chiringuito is somewhere to switch off, tuck in to some fresh, lightly seared seafood and let the sound of the ocean calm the mind. Now, even these secluded sands are feeling the force of private equity and property speculation lapping at the legs of the plastic chairs. A typical "government concession" for operating a small kiosco can currently cost the owners about €20,000 a year. But talk of "professionalising operations" has seen some rates jump to an eye-watering €173,500. Locals are dubious about the motives but also worried about losing their affordable places to eat.
"We're the only one still open," says Pelayo, with just a hint of glee. Pelayo will be able to extend the 43 years he has spent darting between the multi-coloured chairs of his ramshackle restaurant thanks to the decision his father made 50 years ago to purchase the land outright. That ownership has complicated any potential backroom deals to uproot his family's livelihood. The Pelayo family have watched fashion moguls, football club owners and hedge-fund directors snap up nearby properties. Their giant Sunday paella feeds up to 400 people on Sundays – for €16.50 a head. Keeping such customs alive is as much about standing up for the everyman as defending the island's simpler way of life.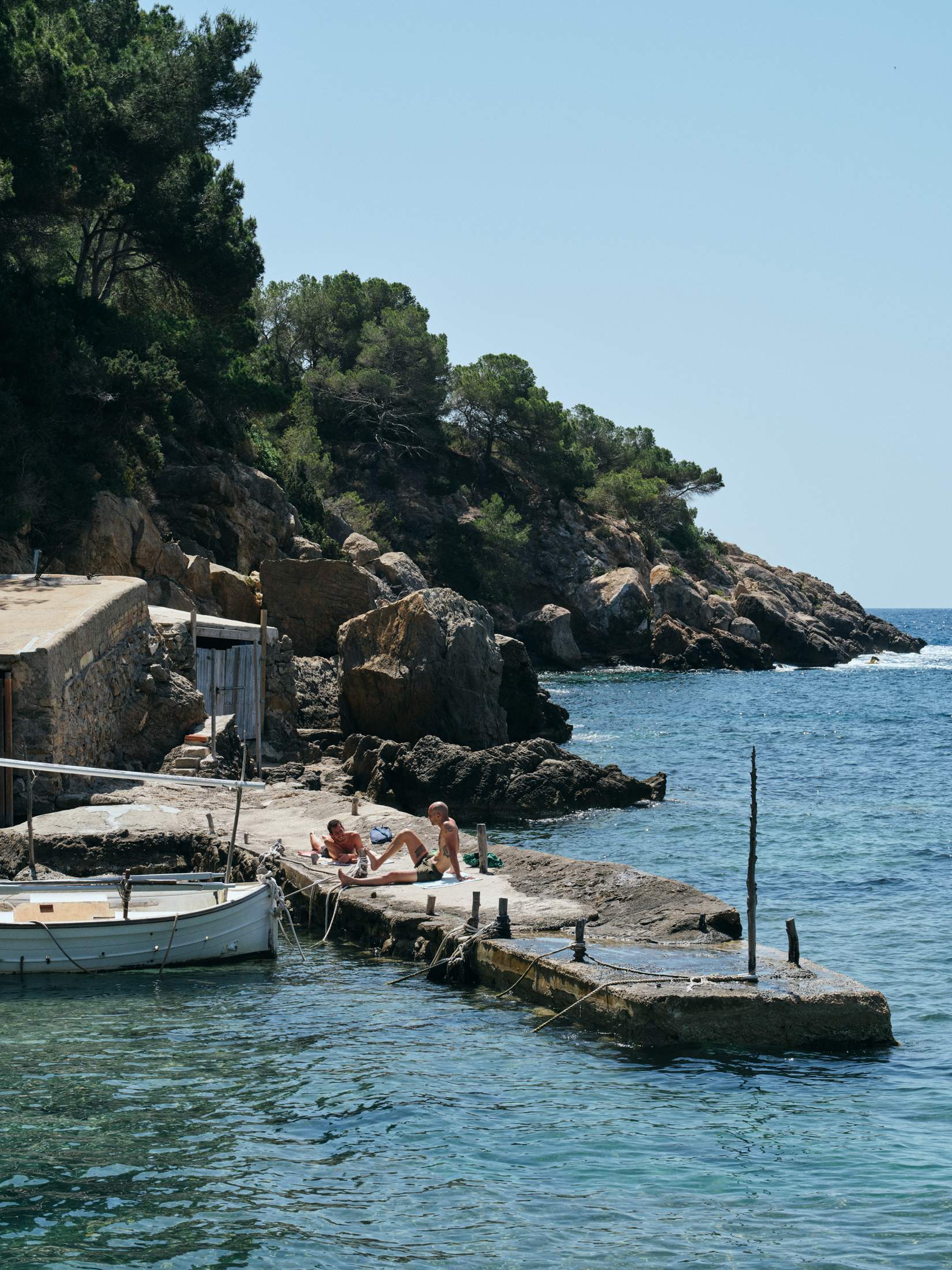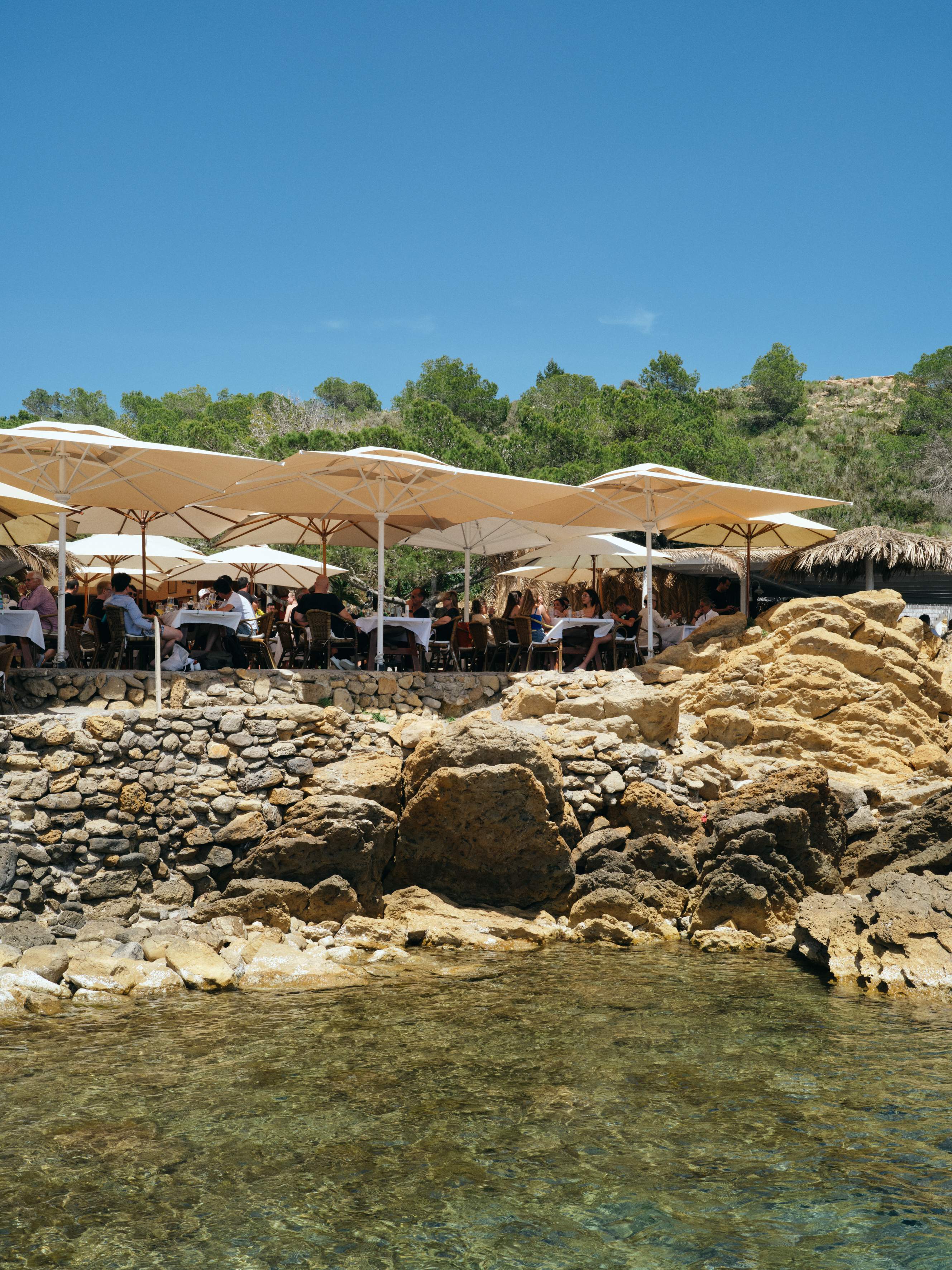 Under Cala Saona's tall juniper pines, waiter Miguel brings one of Formentera's best-known dishes – a giant tray of lobster, fried potatoes and eggs – out to a table of still-dripping swimmers. "Restaurante Chacala started with just a grill on the rocks in 1969 but we made some improvements," he says, gesturing to the roof and fitted-out kitchen; it's a monument to the way many popular beach businesses here have evolved. Miguel is also concerned about the inflationary squeeze of "bigger fortunes, soaring prices and fewer places opening."
Politics and finance have always been table fodder, though. This summer, as conversations about uneasy futures flavour many meals, signs of the gradual creep of commercialisation sit in plain sight. A serviette dispenser sponsored by Coca-Cola here; chairs branded by a beer company there; coffee cups stamped with the insignia of an importer for your post-meal espresso. At many beach restaurants such as the Formentera family-owned Chacala, big companies have found a way to secure seats at a table.
Passing the baton between the old guard and new has always presented opportunities too. Such transitions are a natural part of the tide of change. For restaurant Es Còdol Foradat, the former owners had grown tired after 25 years of continuous service in the sand dunes and sold their leasing rights to Catalan chef Nandu Jubany. The food here is now more refined – and pricier – than before but it's still acceptable to stroll in barefoot with a pareo wrapped around your waist. Here, under the swaying rattan lampshades, the over-branded plastic is replaced by bespoke ceramics and hand-woven chairs: the upshot of more expensive paella (meals can cost up to €150 a head) but it's also a visual tribute to the simplicity of seaside restaurants.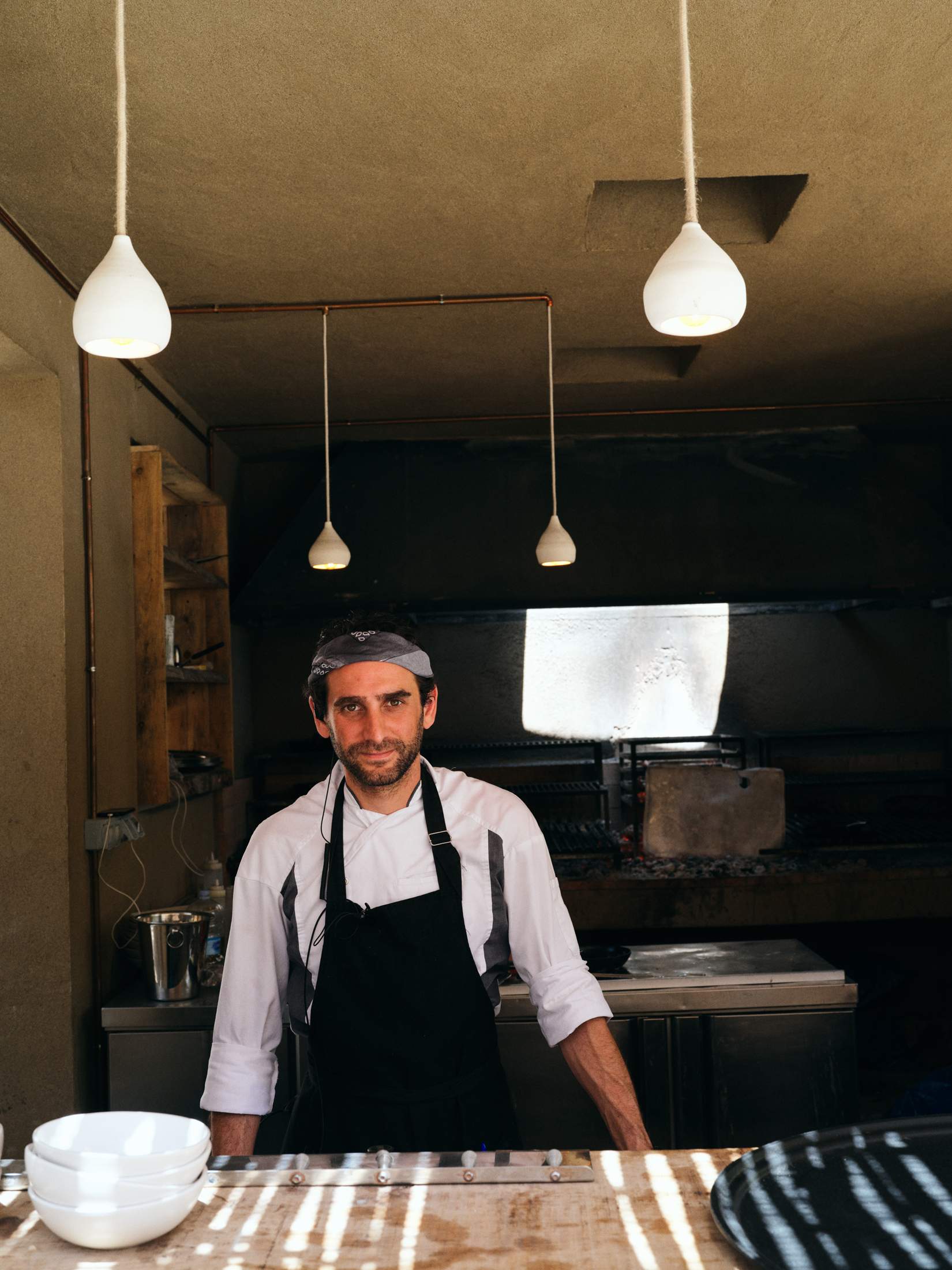 ---
Beach eateries to try
Formentera
Restaurante Chacala
Cala Saona,
Kiosko Bartolo
Platja de Migjorn
Es Còdol Foradat
Platja de Migjorn
Restaurante Pelayo
Platja de Migjorn
Ibiza
El Bigotes
Camino Cala Boix a Cala Mastella
Mar y Sal
Ses Salinas
El Silencio
Cala Molí
Costa Brava
Tragamar
Calella de Palafrugell
Es Dofí
Tamariu
The neighbouring island of Ibiza is no stranger to the spectre of popularity. An abridged version of the island's success story goes a bit like this: some free-thinking iconoclasts found paradise. A new-age mythology about hedonistic life-on-the-fringe became a magnet for the masses. First bemused, then opportunistic, local farmers got rich, then greedy – and richer still. Paradise now comes with a price-tag and lots of stakeholders seeking a slice of the profits. While this has presented new opportunities to many, some smaller businesses have been priced out and faltered.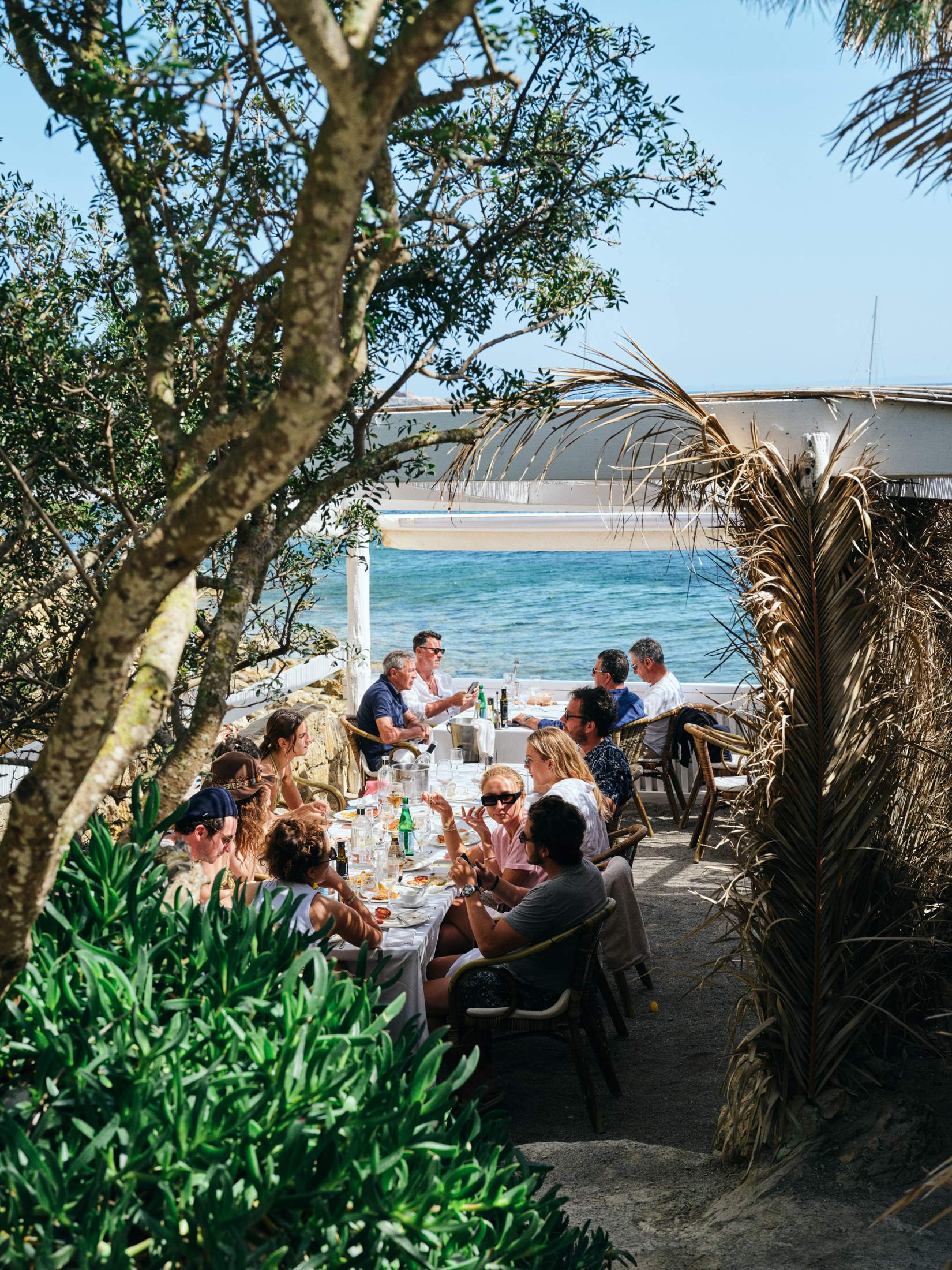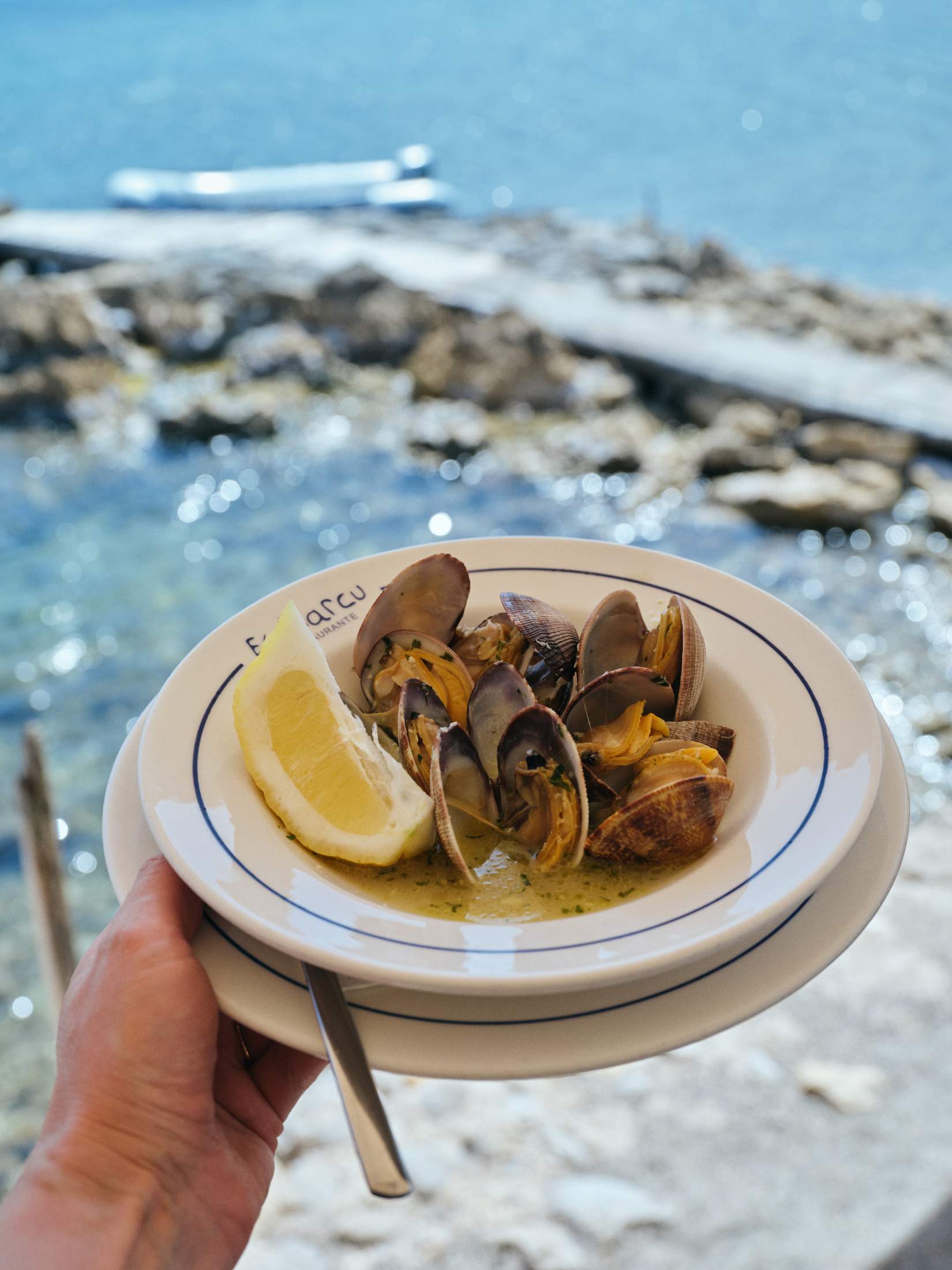 Some stubborn strongholds still quietly fend off the commercial currents. In the stony alcove of Cala Mestella, El Bigotes started as a fisherman's shack where Juan Ferrer prepared Bullit de Peix, an Ibicenco fish-and-rice stew, for friends. With smoke billowing from under the roof, the maître-d' clutches a vast reservations book to confirm that arrivals are in the right place. There are two daily sittings: wood-fire grilled seafood at midday (€17) and the coveted fish stew served at 14.00 (€22). Reservations for the latter need to be made nearly two months in advance. This said, prices have remained low. Loyal patrons are also lured by the continuity (a novelty here). The family's traditional llaüt fishing boat is anchored at arm's length from the restaurant and the old chairs are as sturdy as ever. The unspoilt views of the cove do the rest.
"A lot of people don't realise the work that goes into setting up a place like this"
Down south, behind the dunes of Ses Salinas beach, Quim Coll is readying the reopening of Mar y Sal, a once-dilapidated beach bar and eight-room hostel purchased by a group of Barcelona-based restaurateurs. "We don't want to open another expensive, exclusive place," says Coll, the kitchen director. "The bar used to be open 24 hours a day, catering to all types, so veteran customers shouldn't be left out in the cold." After 57 years of service, this changing of the guard shouldn't rock the boat.
Now in its second season, the Ibiza restaurant El Silencio has qualms about tending to the wealthy blow-ins at the expense of locals and it has done something about it. The Paris-based hospitality proprietors split their venue in two: catering to the bold and beautiful on one sand-floored side and offering another, more affordable menu around the pool. "A lot of people don't realise the work that goes into setting up a place like this," says Antoine Caton, head of operations, about their seasonal operation, which involves bringing in sand and water as well as bringing in guests.
Elsewhere, Caridad Cabañero has been running Es Xarcu with husband Mariano Torres for 40 years. She knows long-time customers' table preferences by heart and Torres's mobile phone rings hot with requests for the restaurant's tender to come and pick them up from their boats. "It's the love of people that motivates me every day," says Cabañero, brushing off talk about profits or the economics of the restaurant business. "Although this year rising fuel prices have put the pinch on our fisherman: some aren't even taking their boats out."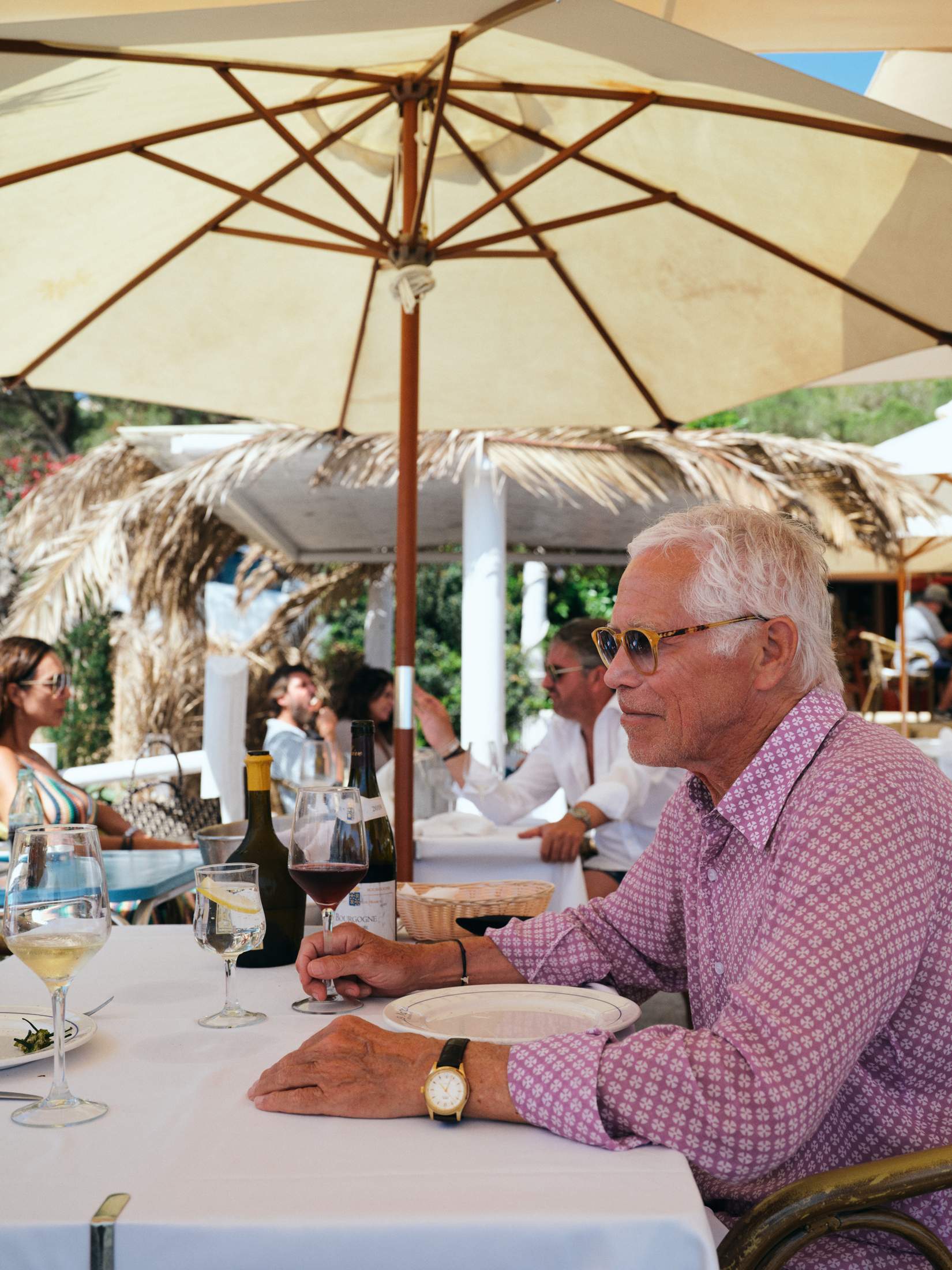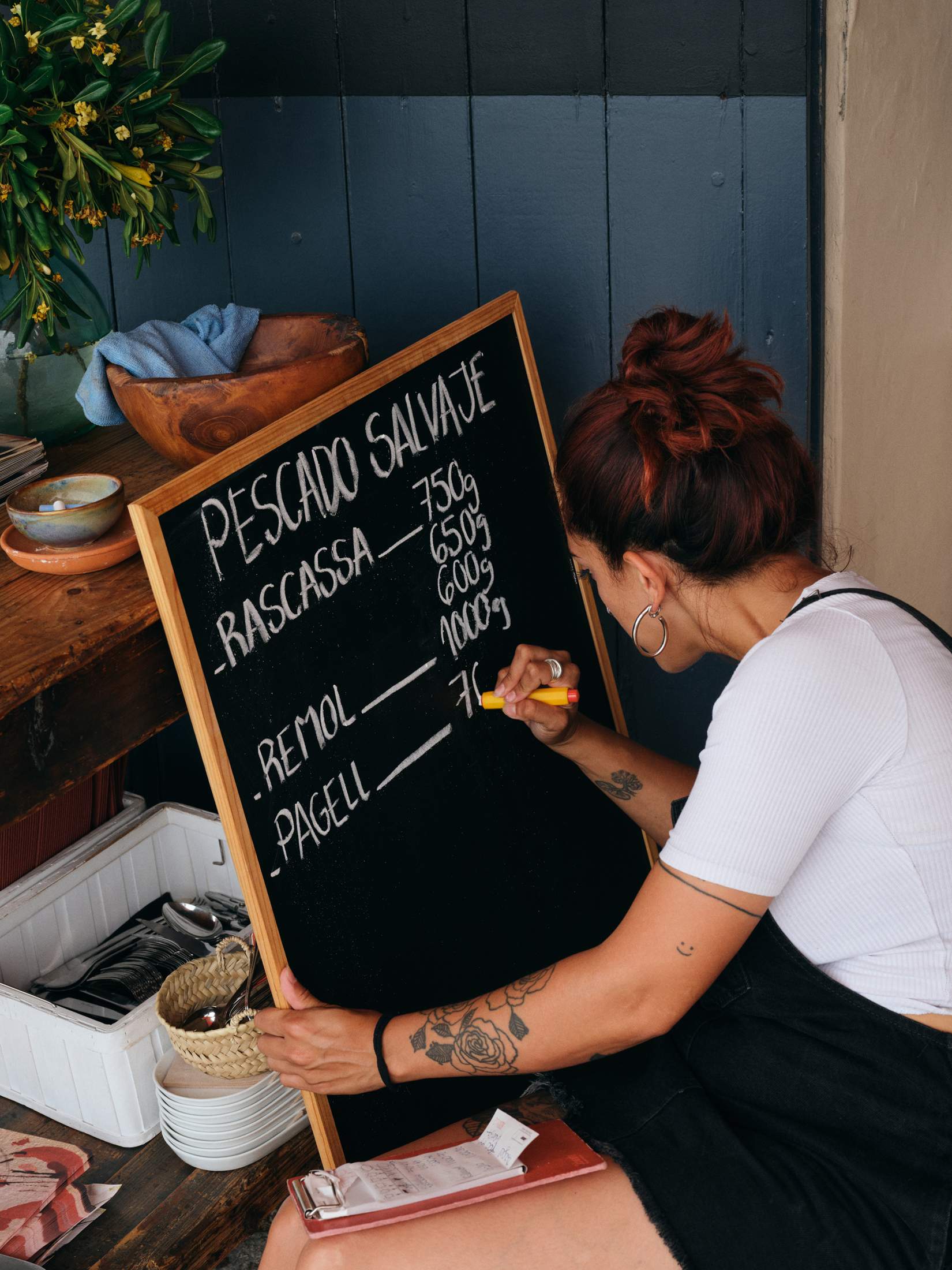 Back on the mainland, it's a few ticks before 11.00 on the Costa Brava's Platja Canadell and the sea mist hasn't deterred a sprinkling of morning sun-chasers. Children skim stones into the small waves. A mother and son battle over a game of padel while a furrowed señor surveys the beach, his expression flapping between indifference and inquisition.
Under the orange awning of seaside restaurant Tragamar, waitress Julieta is too focused on the here and now to talk about the future; she's chalking up today's peix salvatge (wild fish) specials, which are cooked in salt, grilled or baked to the customers' liking. Inside, manager Marc is trying to stem the flow of people who see the 180-cover restaurant – the only establishment on the lower beach – more like a facility than fancy eatery. "The trick is patience, knowing how to lay down the law, and being simpatico," he says. Half a dozen people have already poked their heads through the door asking for takeaway drinks or a quick trip to the bathroom. Marc, understandably, would be more interested in getting them to fork out for the grilled squid garnished with sobrasada.
Not far away, on the postcard-perfect beach of Tamariu, Carlos Herrera is standing in front of Es Dofí ("the dolphin" in Catalan), anticipating the midday rush of customers. "We don't take reservations," he says. "Our first-come-first-served rule gives everyone a chance to get the best table." He and his brothers, Ilario and Alfonso, took over their father's 50-year-old restaurant several years ago. "Even if the queen came, she'd have to wait her turn," he says in jest. Carlos greets many customers by name, some with hugs, aware of everyone around him. As people feast on plates of sonsos (tiny fried fish) and sip on tissana (sangria with cava), Es Dofí has a spontaneous, unfussy feel, despite being run like a tight ship.
Nextdoor, a gentleman in a low-slung deckchair gestures monocle over. "This house was built by Spain's best architect," he says. He's not wrong. The four-storey town house was designed by modernist Josep Antoni Coderch and the sunlounger- slumped, Barcelona-based publisher Antoni Paricio has been visiting here in style most summers since 1976.
"We don't take reservations. Our first-come-first-served rule gives everyone a chance to get the best table. Even if the queen came, she'd have to wait her turn"
Whisking us up for a tour to the rooftop, Paricio points to the shore where fishermen once operated makeshift restaurants on the sand. "Change always comes; things get bigger," he says, pointing to the row of evolved esplanade restaurants. "But sometimes we don't really need so much." As the waves slide in and out, his poignant words could be about the sea or about life itself. "But create something with integrity," he says. "Then you can resist the stronger tides."