On the ground / Dallas
Southern style
There's more to Dallas than cowboy hats and big belts. Here are the collections, curators and creatives to know in a city where vast swathes of downtown are dedicated to art and design.

Dallas Design District
One-stop shop
Once a collection of dusty 1950s warehouses on the banks of the Trinity River, the Dallas Design District is now one of the country's great shopping clusters. Home to more than 500 showrooms and galleries: Moroccan rugs and lighting shops sit alongside specialists in reclaimed lumber and surfacing. Neighbourhood mainstay Sputnik Modern has been seeking out mid-century furniture for over 20 years: "Shop owners want to keep the area's authenticity, while also building something new," says founder Chris Thurman, whose Mies van der Rohe Barcelona stools caught our eye. The area is also home to the Dallas Decorative Center, a leafy, secluded collection of retailers that was built in 1954. Stop at Scott + Cooner for hidden gems by Poliform, Cassina and Moooi and finish up with a hearty Italian dinner at modern outpost, Carbone's.
dallasdesigndistrict.com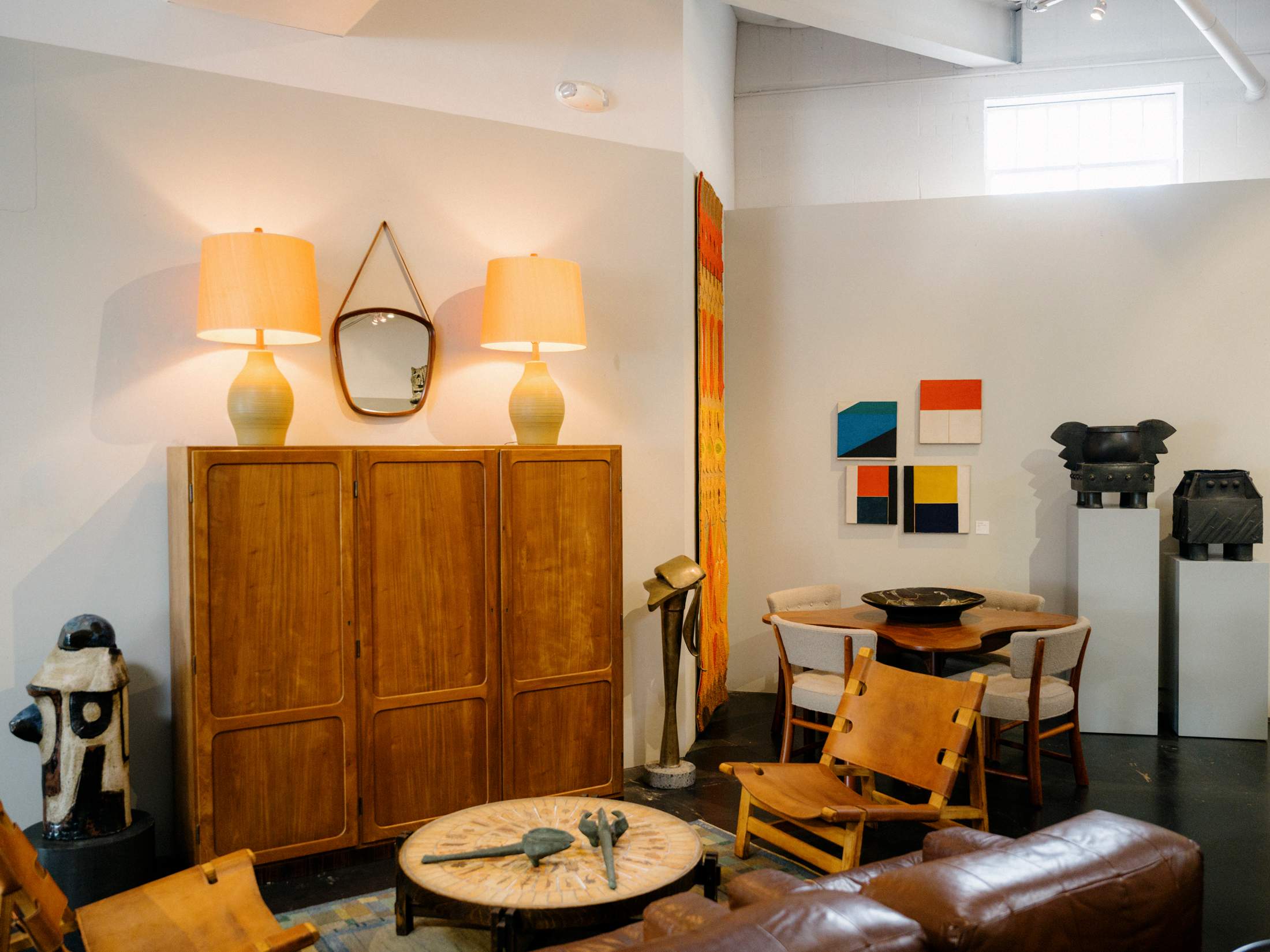 ---
Swoon the Studio
Open house
Swoon the Studio made its name while working on branding projects for the likes of Dallas Museum of Art and department store Neiman Marcus, but it has since completed interior design ventures in its signature understated style. Swoon's co-founders Samantha Sano and Joslyn Taylor recently finished work on Charleston boutique hotel, Emeline: "We wanted to work with clients that we connect with aesthetically or philosophically," says Taylor. "There's a real openness to new ideas here."
swoonthestudio.com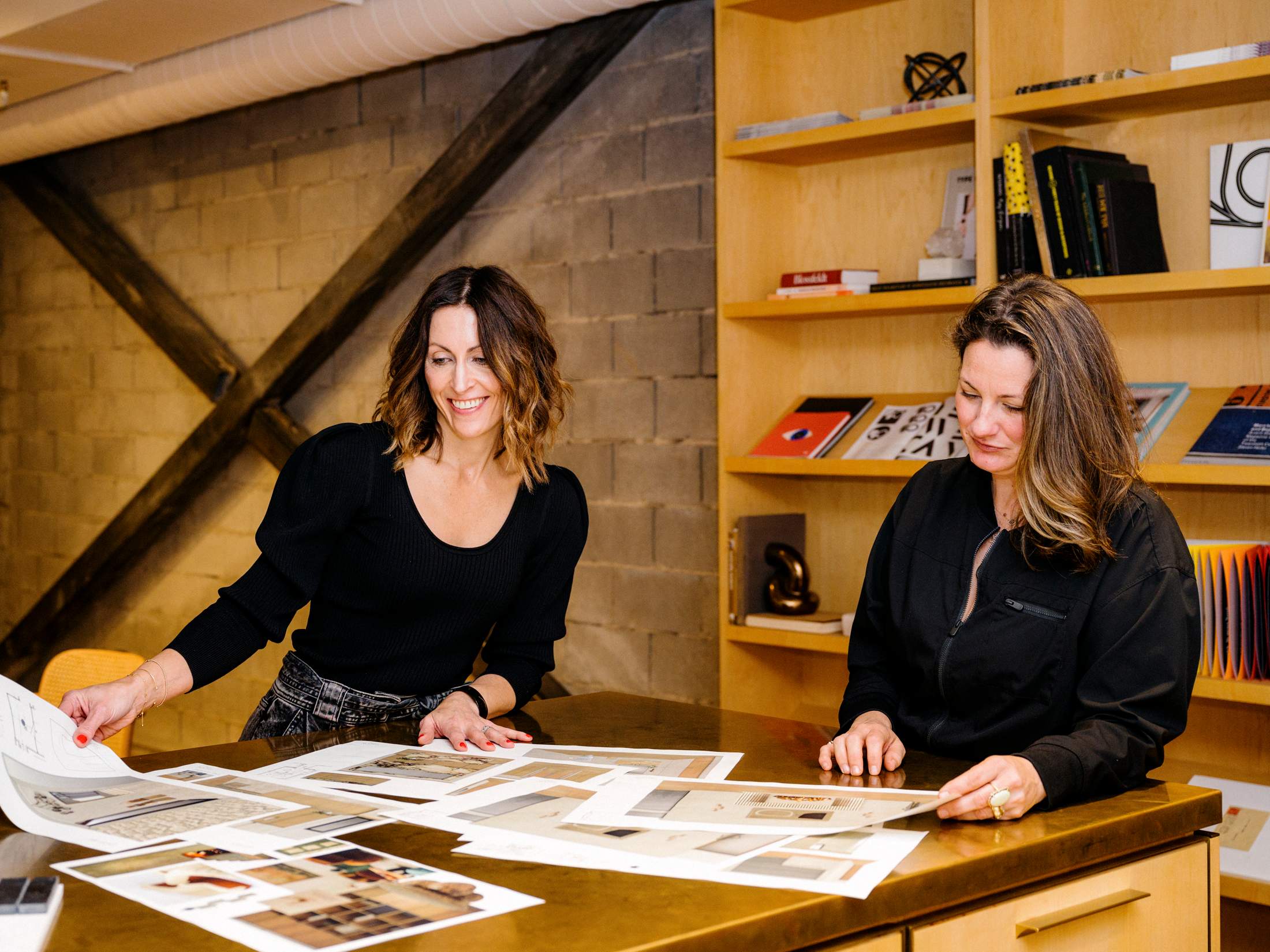 ---
Mirror architecture
Time to reflect
No one has shaped the Dallas skyline as much as IM Pei, the late Chinese-American architect who conceived five major buildings in the city. In fact, urban planners took Pei's adage that "Architecture is the mirror of life" to heart: the skyline is awash with mirror-clad high-rises. Built in the 1970s by various designers, these glitzy skyscrapers reflect the flashiness of the era's banking boom – not least the Campbell Centre, its façade finished with a fine gold sheen. While this style of architecture is often dismissed as opaque and corporate, others see value in this school of American brutalism. "These buildings are meant to look sculptured and futuristic but were actually economical," says architectural historian Daniel Paul. "They keep out the light and the heat but you also get something quite glitzy."
Swoon's recommendations
Carrie White and Matthew Gilley 
Specialists in ceramics and installations for interiors.
Brooks Thomas Studio
British-made textiles, wall coverings and furniture.
brooks-thomas.com
Conduit Gallery
Exhibits homegrown talent.
conduitgallery.com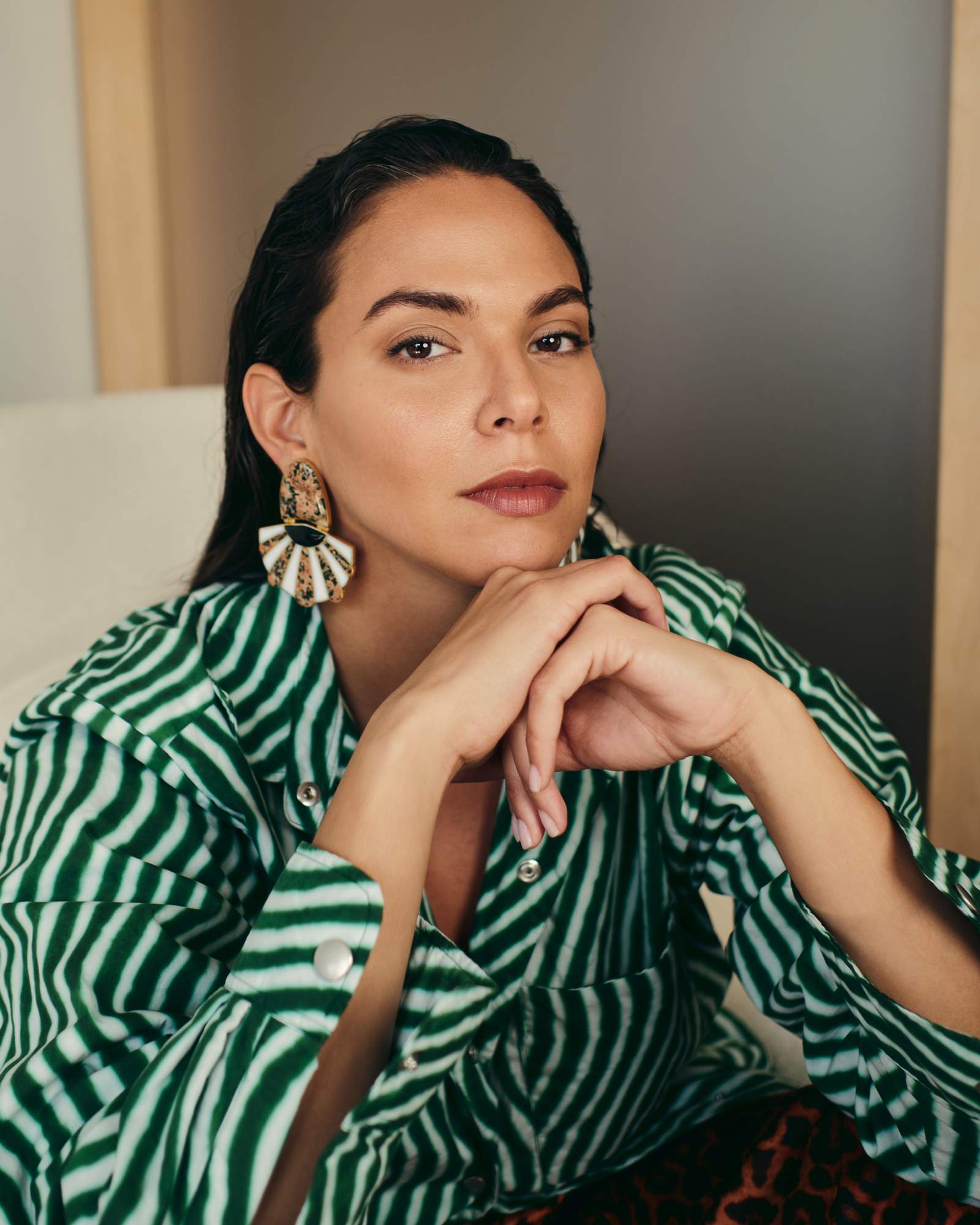 Executive director
Carolina Alvarez-Mathies
The recently-appointed director of Dallas Contemporary, Carolina Alvarez-Mathies has a grand vision for the art museum. Originally from El Salvador, she's pushing to make this purveyor of daring exhibitions a linchpin of the city's creative community.
What is your vision for Dallas Contemporary?
It is our mission to present the most compelling art of this era, from both a local and international perspective. I want to establish new platforms for innovation within Dallas's art scene itself and reimagine the role this institution plays.
How will the museum change with you at the helm?
I've been asking myself how we can build a stronger community of creatives here in Dallas. We also want to look at more programming that crosses disciplines as well as find ways to engage a broader audience. We're doing our first-ever summer series this year, with day and evening events from pop-ups by local makers through to a partnership with Dallas-based label Dolfin Records, which will curate a set of performances.
Tell us about the art scene.
The level of commitment from patrons here is unparalleled. Whatever the institution – the ballet, the opera or a contemporary museum like ours – Texans are continually supportive and open. Dallas is fast becoming competitive as a major arts city in the US.
dallascontemporary.org
---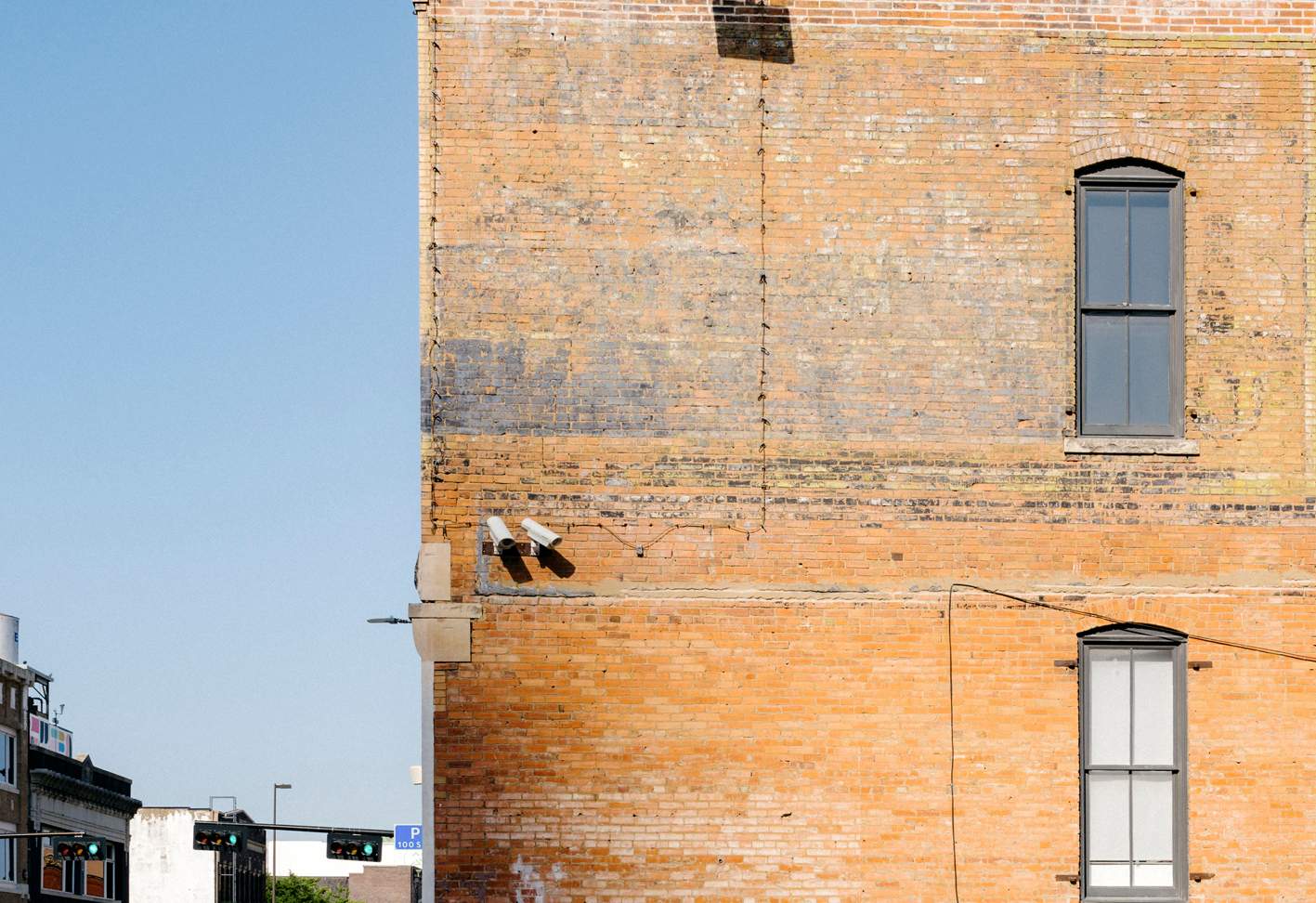 Many of the hand-painted business signs that adorned the city streets in the early-20th century are still going strong today. Sean Starr, a modern-day sign painter working in Dallas, says these "ghost signs" are a record of the area's successive boom eras from the turn of the century through to the 1950s. The colourful brickwork at the restored East Quarter Residences in downtown Dallas is particularly striking. The bricks were originally shipped to the area as cheap materials following the Great Chicago Fire in 1871, which laid waste to much of the Illinois city. The mix of hues still visible on the bricks today is from the various hand-painted signs that would have once adorned them.
---
Nasher Sculpture Center
On home turf
Dallas mall moguls Raymond and Patsy Nasher were the owners of an extraordinary collection of postwar and contemporary sculpture. What began as a fascination with pre-Columbian art from Latin America developed when the couple acquired pieces by Jean Arp and Henry Moore – by the time the Nasher Sculpture Center was launched in 2003 in the city's Arts District, the pair had amassed more than 300 masterpieces. "As their collection grew, they started to envision a way to showcase their beloved pieces to the public," says curator Jed Morse. "Lucky for us, it remained right here in Dallas." Works by Pablo Picasso and Barbara Hepworth can be seen alongside American masters Alexander Calder, Donald Judd and Richard Serra.
nashersculpturecenter.org
---
Modern Electric Sound Recorders
Texans in town
Dating back to the 1960s, the Modern Electric Sound Recorders has been carefully restored over the past decade by owner Jeffrey Saenz. Today, vintage touches hark back to the great West Coast studios, such as Sunset Sound. "Dallas is a music hub and we've seen the city draw notable artists away from their homes in New York, Nashville and LA to record here," says Saenz. The studio has seen homegrown talent such as Leon Bridges and The Texas Gentlemen lay down tracks at its microphones.
modernelectricsound.com
Plug into Dallas's rich live-music scene at these stops.
1.
The Factory in Deep Ellum
Don't be fooled by the modest exterior, this downtown venue plays host to the greats.
thefactoryindeepellum.com
2.
Granada Theatre
This art deco icon is a firm stop for touring bands – its storied stage has welcomed the likes of Adele and Dolly Parton.
granadatheater.com
3.
Club Dada
Club Dada and its neon facade has been drawing in a loyal late-night crowd since 1986.
dadadallas.com