Business: Languages / Global
Talking point
Learning a language opens up the world but studying in a classroom can feel dull. Why not throw aperitivos and K-pop ballads into the mix? We immerse ourselves in schools with a novel approach to the business of teaching.
The travel industry boosts the economy of desirable places but all too often it can produce sterile experiences that hermetically seal tourists off from their destination. Fortunately, there's a gentler world of business that teaches people languages away from screens and deepens encounters. We spread the word about the courses that bring drawing, dancing and aperitivos into the conversation.
---
1.
Community spirit 
Il Sasso, Montepulciano
Montepulciano's Piazza Grande is home to a palazzo designed by architects sent to the hillside town by the Medici family. Across the square, though, is the town's relatively unremarkable- looking cathedral. The church's backers spent so much money on its ornate interior that they had none left for the outside. Like the church's builders, the students of Tuscany's Il Sasso language school have arrived at the conclusion that it's what's inside that matters most. They're prioritising learning over gilding their façades on a beach.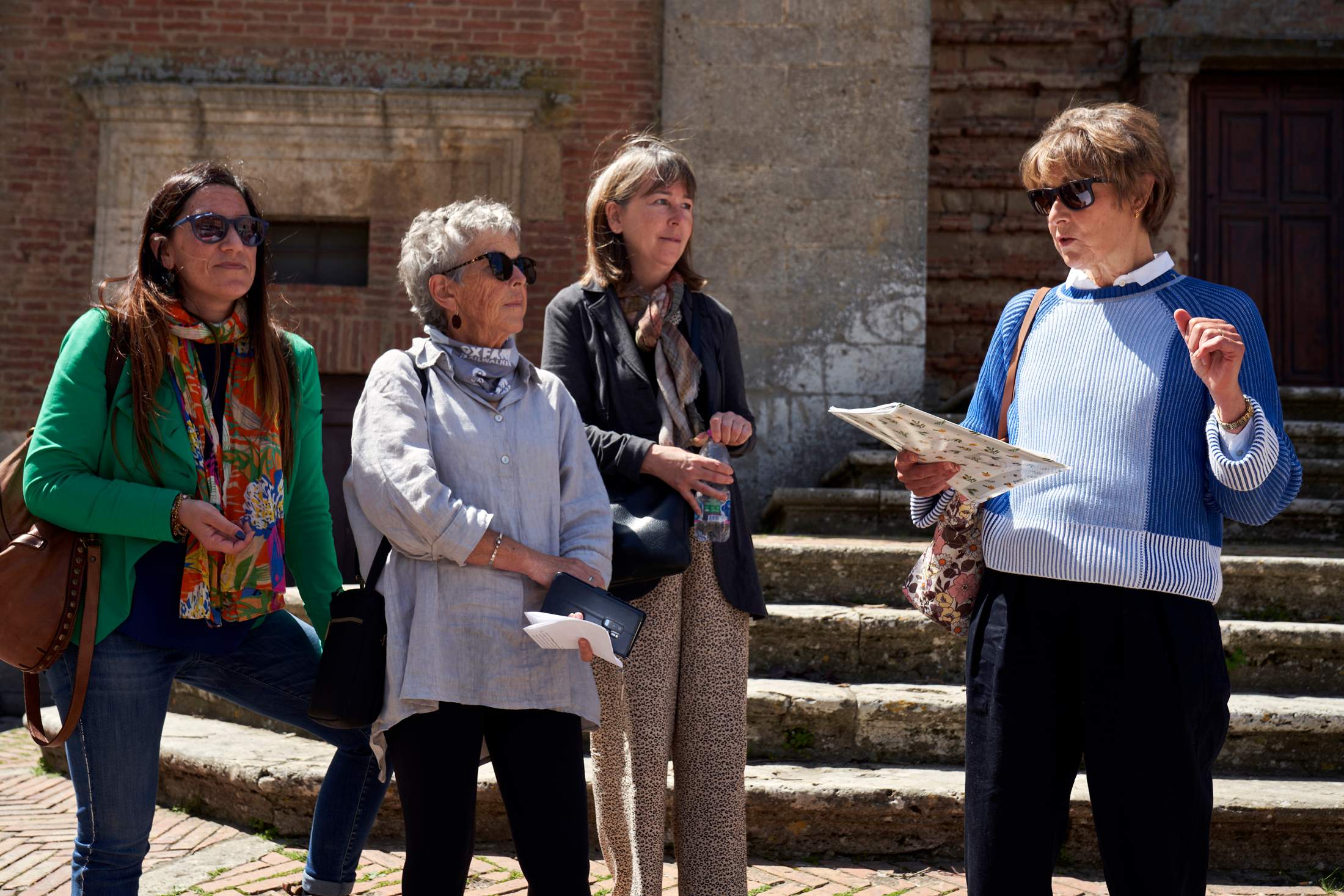 Rebecca Mason made the bold move of quitting her technology marketing job and moving to Italy to improve her language skills. "I realised that I had this amazing job and I had everything going for me back in Sydney but is that all there is?" she says. After a long pandemic, Mason, 30, wanted to reset. "I thought, I can't just keep climbing the corporate ladder, taking that next promotion and that next pay packet," she adds. "Now I'm at a language level where I can get by awkwardly; it's in the immersion that the magic happens."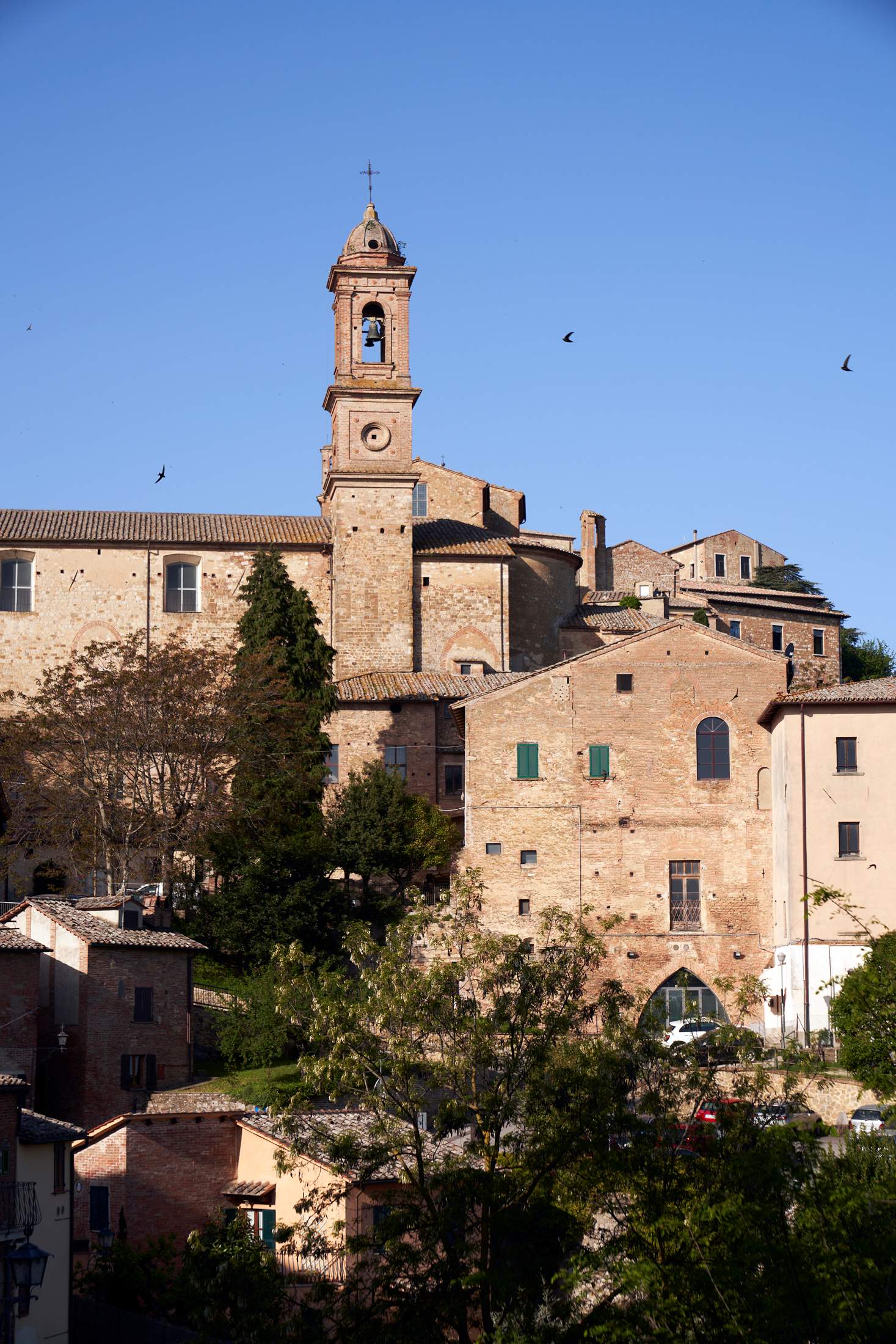 Founded in 1983, Il Sasso initially catered to German and Austrian tourists, although most of the students that monocle meets are from the Anglosphere. The school charges €779 per person for a four-week group class and takes in about 500 students a year, rarely exceeding 45 at any given time. Private classes are also on offer, however, and not just for the business leaders, ambassadors and one Hungarian ex-president who have all studied here before.
Some classes take place in the cool, high-ceilinged classrooms but owner-director Silvia Celli prides herself on Il Sasso's place in the Montepulciano community. Classes regularly involve visits to farmers' markets where students take it in turns to play the role of tour guide around town. "We do not have a vending machine here because we want you to spend as much time as possible outside talking," says Celli. "That way you feel part of something bigger."
Celli found herself here during her previous career in publishing, when looking for a rural place to work on revising the Italian dictionary. "I wanted to write in a beautiful setting," she says as a breeze disturbs the wind chimes in her office. "A friend of mine was working at the school and asked whether I could help." Unlike many of its competitors, Il Sasso survived the pandemic with a temporary pivot to online lessons.
Now that in-person classes are back, there are a number of reasons why people enrol. Husband and wife Michael Roesslein, 41 and Mira Danysh, 34, relocated permanently from California's Bay Area after the stress of being a nurse during the pandemic aggravated Mira's autoimmune disorder. "We wanted to assimilate as quickly as possible," says Roesslein. "For the first two weeks, though, I was too scared to try to buy anything at the market. But my teacher took me to order stuff and then I felt confident enough."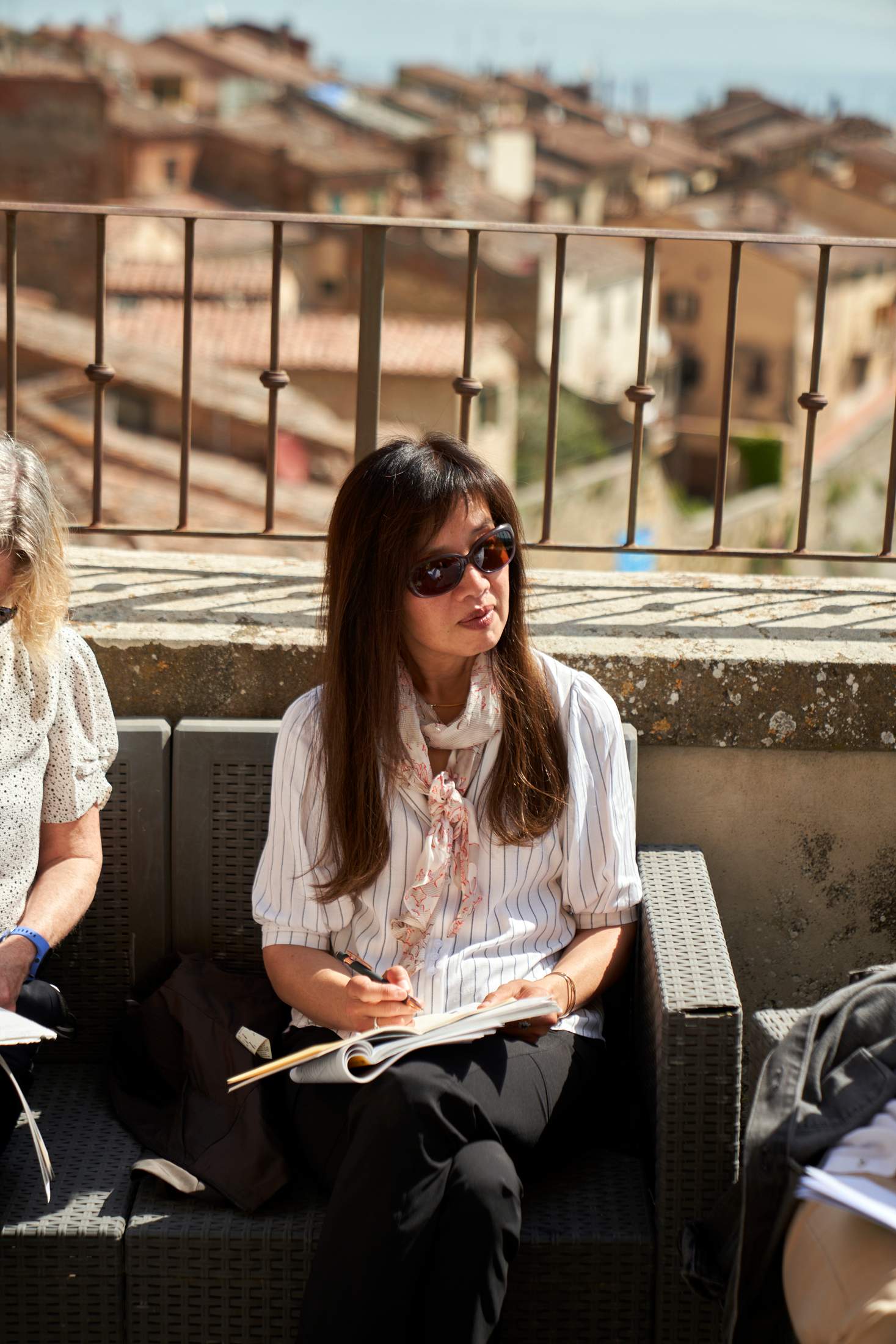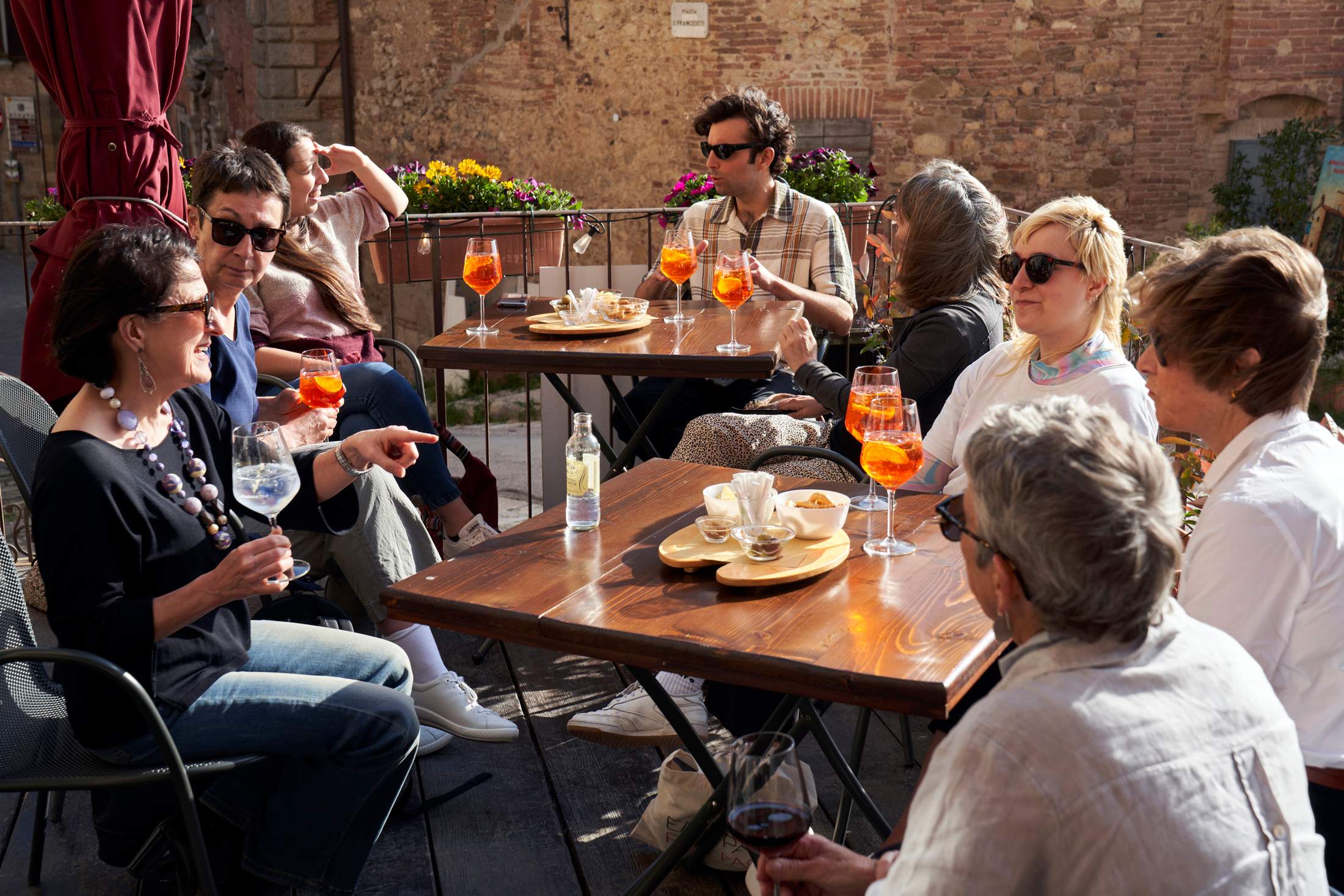 Most students are here temporarily, though. American constitutional law student Ned, 29, wants to access Machiavelli untranslated and Judi, 25, from Leipzig, is here to supplement her local internship. Jet-lagged 64-year-old Bruce Johnson has just flown in from Calgary but started his years-long love affair with Italian in his former career as a fashion buyer. "The experience of meeting people from all over the world is enriching in itself but my hope is to start thinking about winding down work; my three weeks here are my mini-sabbatical," he says.
The programme, which includes perfecting one's coffee order at the local café and colloquial Italian practice sessions over aperitivos, would be sumptuous enough in any context but when muddled with Montepulciano's setting – vineyards and cypress trees carpet the rolling Tuscan hills that stretch out below the town – it's hard to think of a more intoxicating place to watch the sun slowly melt the ice in your Aperol spritz. 
ilsasso.com
---
2.
French connections 
CESA, Aix-en-Provence
Most people learn to tell their passé composé from their imparfait in a classroom near home but a lucky few get to study verb tenses in the south of France. At the cesa school in Aix-en-Provence, students come from far and wide to hone their language skills – and have a glass of Provençal rosé while they're at it.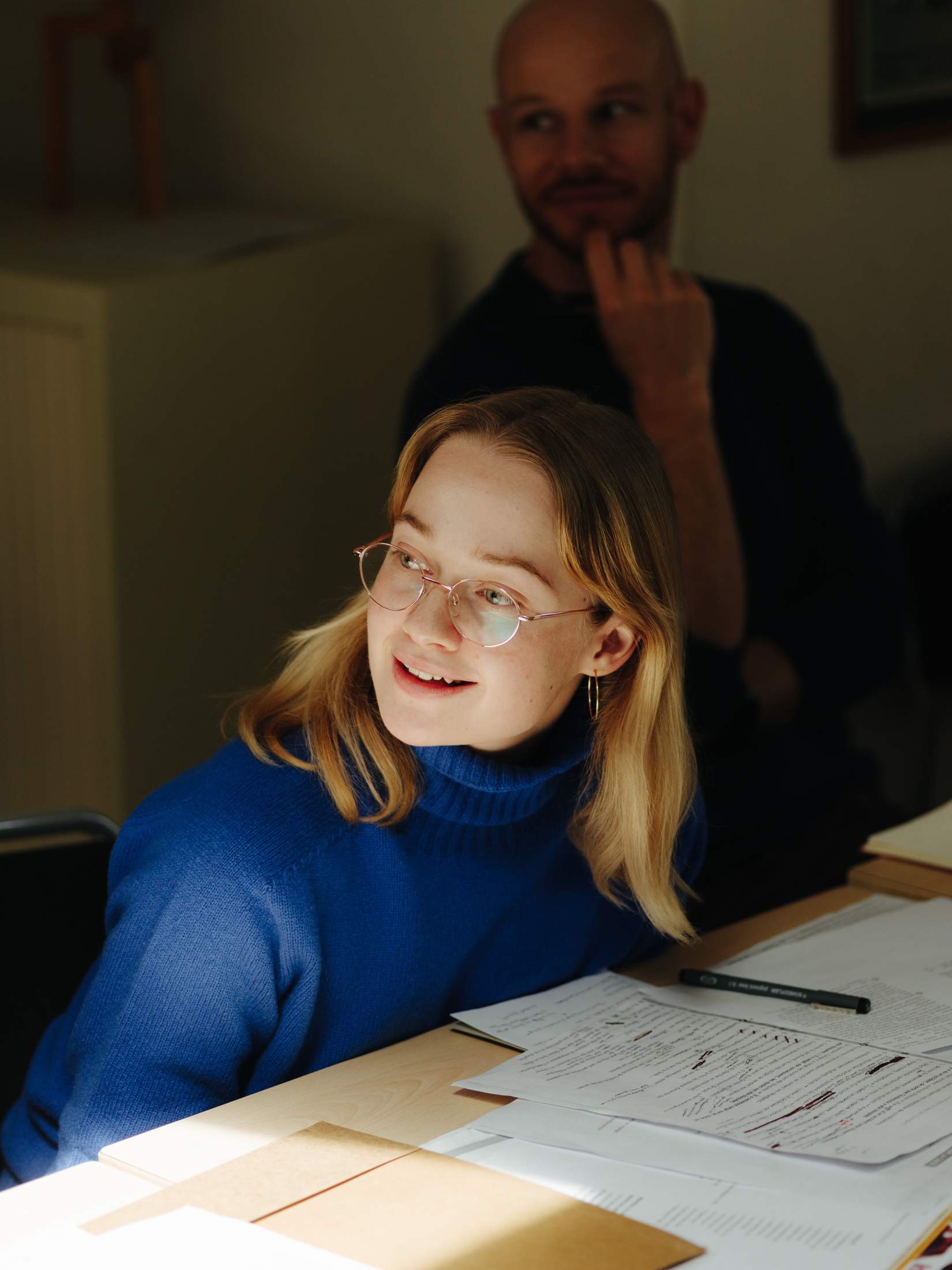 Founded in 1972, cesa's Aix-en-Provence branch began as a language centre geared towards Swedish students looking to learn French in the region. But as the school broadened its services to include more people, it soon became clear they would need to widen their remit too. These days, cesa combines traditional language classes in the classroom with a number of hands-on activities, including wine tastings, hiking, yoga, pétanque and drawing. The twist? Every conversation, from reading a map to discussing mourvèdre grape varieties, must happen in French. "We see the activities as a complement to learning the language," says the school's director Anna Díaz. "They present students with the opportunity to meet other people and become more familiar with the culture."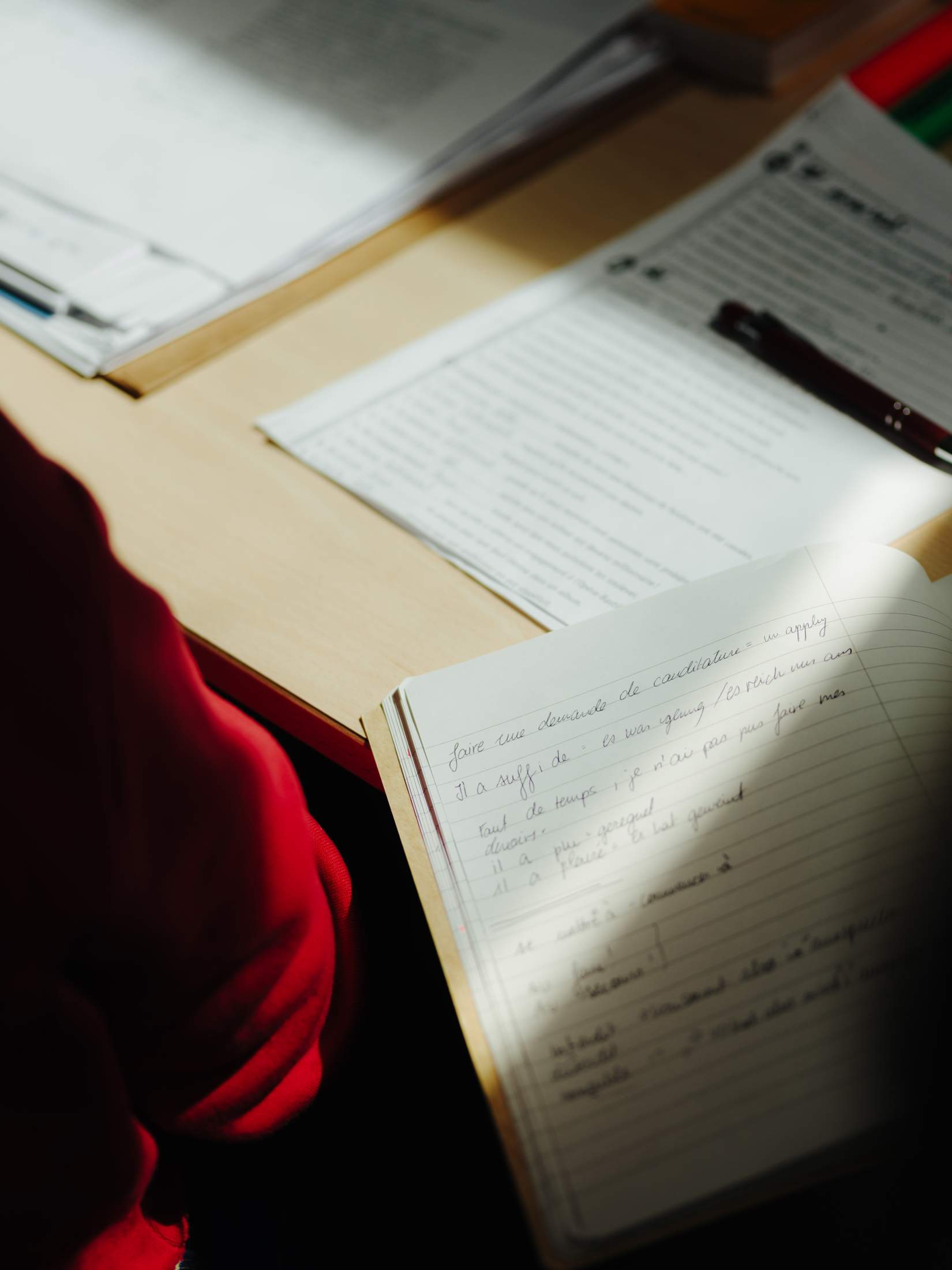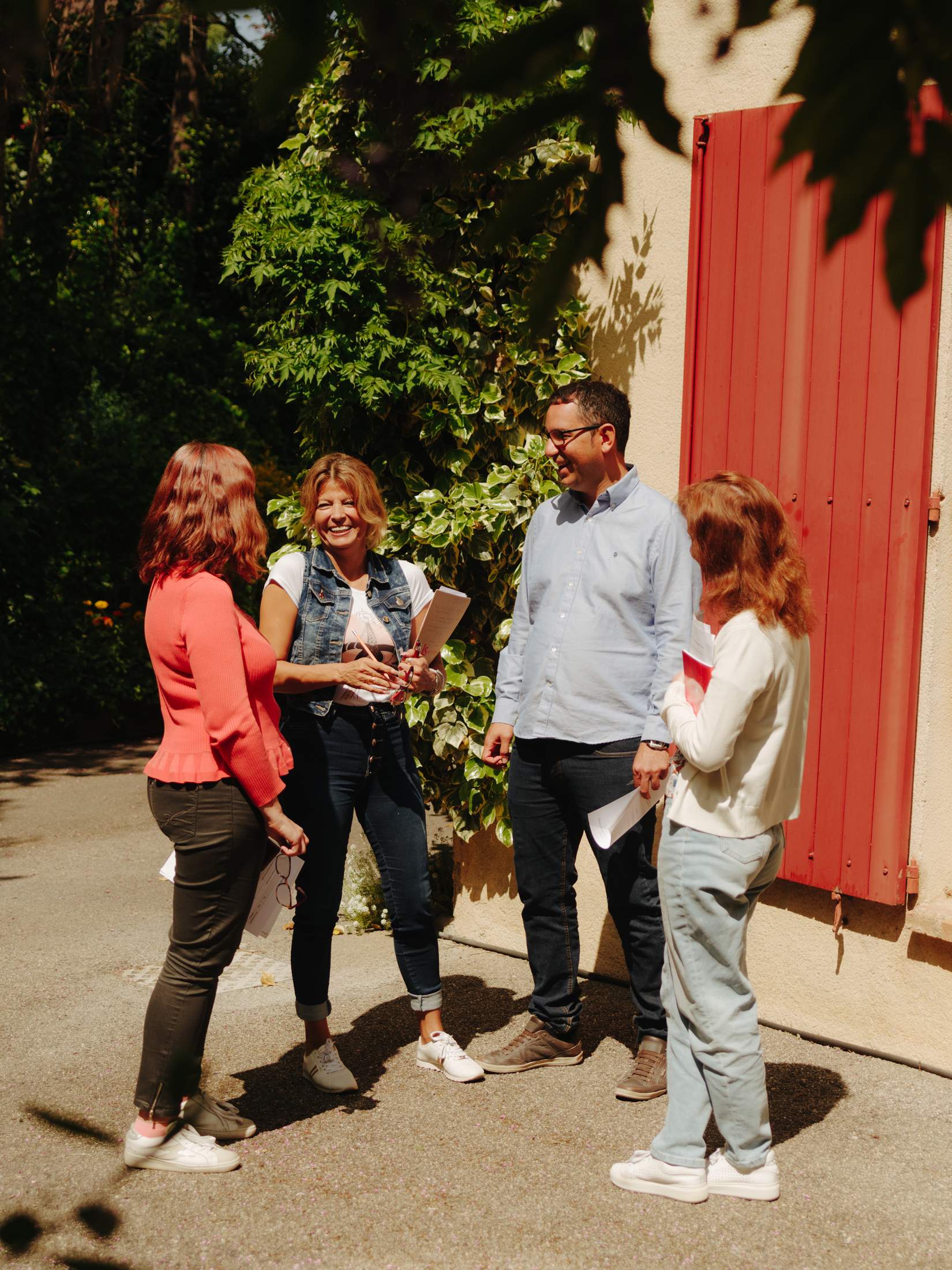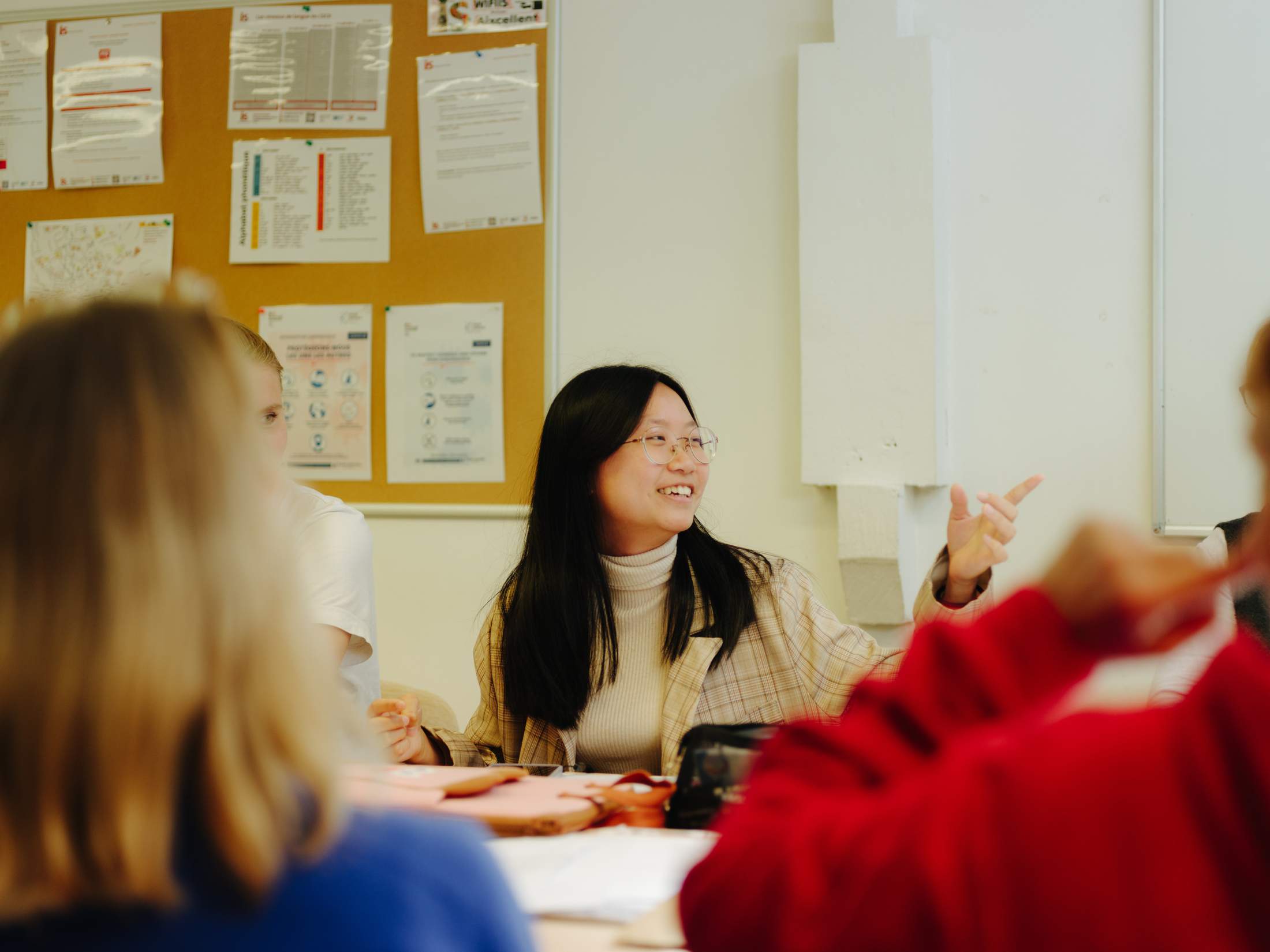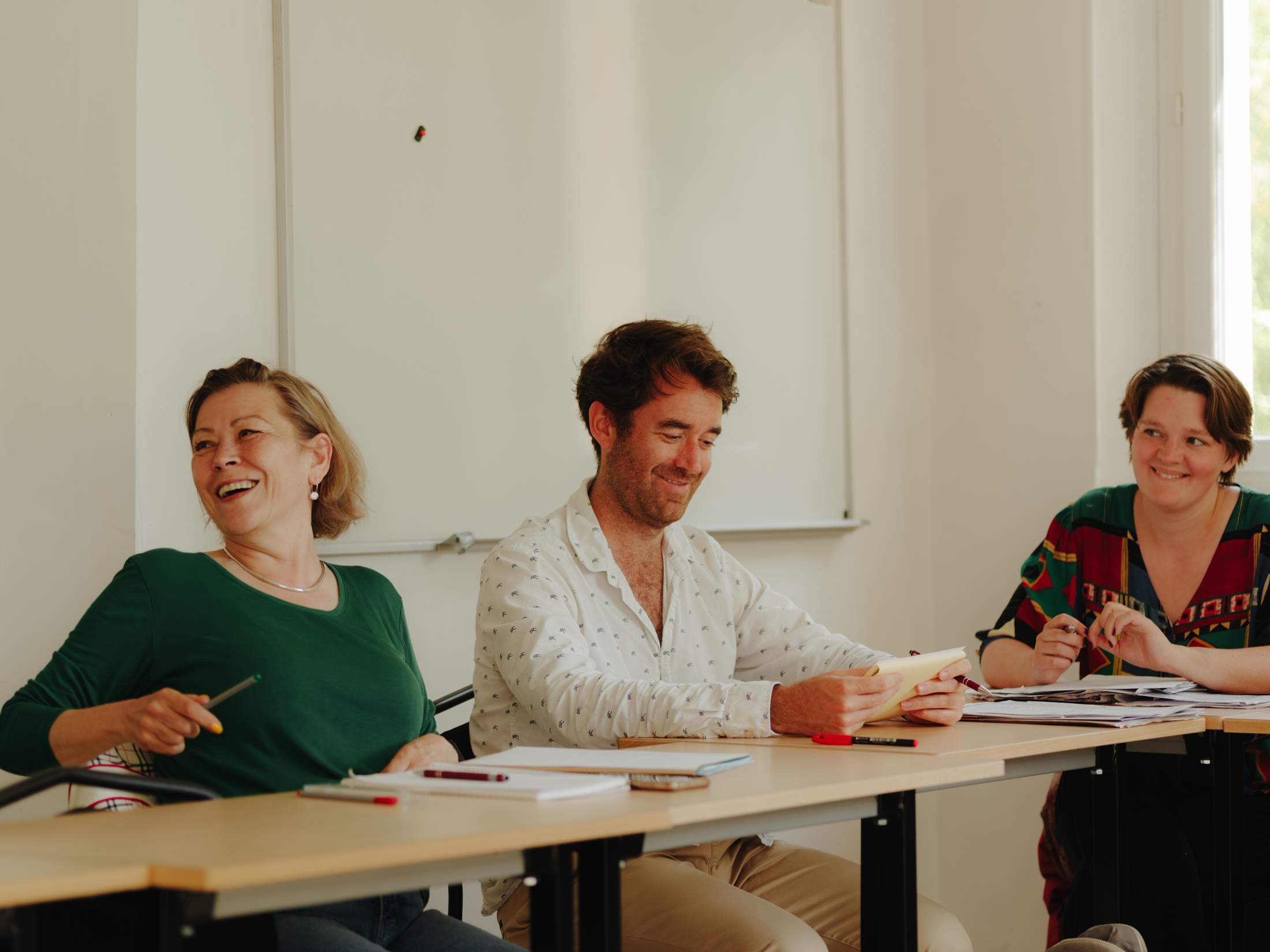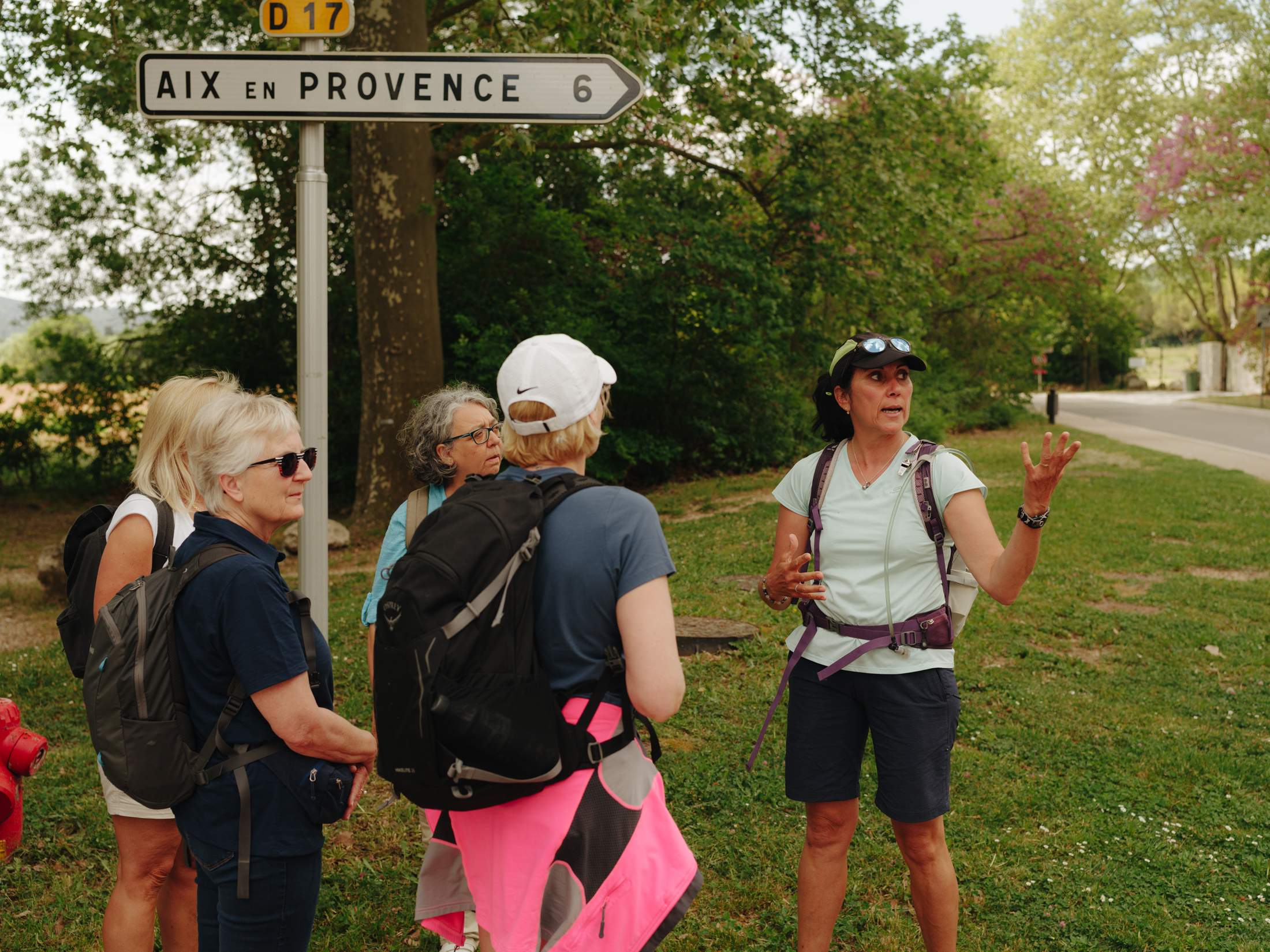 Díaz, who is originally from Stockholm, is no stranger to the art of language learning. She agrees that for her school, choosing to offer a more holistic approach was a smart decision; as post-pandemic travel ramps up again, spots on language programmes like cesa's have become increasingly sought-after. "We're not the cheapest school but the people who come here come looking for quality," says Díaz. "We have small groups in classes; the city is beautiful. Lots of people like that small-town charm." It's easy to see the appeal. Nestled in a sunny villa overlooking the mountains, the building has a rustic appeal. "Back in the day, women used to come down here and wash their clothes in the river," says Díaz.
When monocle visits cesa, a group of young Swedish students is gathering outside for a break. "They're here to study for their exams," says Díaz. "But people come here for many reasons." Claudia Rodriguez, a Colombian massage therapist based in Mexico City, says that she wanted to learn French for her clients, who are often francophone. "Plus, she's here for love," says her classmate, Leonardo Cavalcanti, a professor at the University of Brasília. Rodriguez's partner is French and she has always wanted to speak his first language.
For most of the staff, being able to interact with different types of people is the best part of the job. "I once taught the ceo of a huge Brazilian company basic French," says Mathilde Couderc, a new hire who, at the time, was just out of university.
Later that day, a group of students gathers around the foot of the Sainte-Victoire mountain for today's activity. Here, no English is allowed and, as the students chat and hike up a hill, it's clear that they are following the rules. It isn't always easy, though. Jennifer Edson, a New York-based creative director, is still figuring out what makes the language tick. But while she has found the learning curve difficult, the experience has been immensely rewarding. Being in Provence is, of course, half the fun. "I'm in heaven," she says.
Learning a new language can be a daunting experience. But, like Edson, many have found out that jumping off the deep end often yields the best results. As more businesses realise that people are willing to spend their money on experiences, language-learning schools have the opportunity to increase their marketability – that is if, like cesa, they play their cards right. "Things have started picking up in the spring and we're headed towards a busy summer," says Díaz. "Hopefully a good winter too." 
is-aix.com
---
3.
K-pop performances optional
Rolling Korea, Seoul
During Korean class, Lisa Scholer, a pink-haired 23-year-old from Luxembourg, sings a K-pop ballad. She's at the Rolling Korea language school, which integrates K-pop vocals and dance into its Korean classes, in Seoul's hip Seogyo-dong neighbourhood. "Everything comes back to its place," Lisa sings, following the Korean lyrics from musician Taeyeon's "11:11." The teacher observes her closely, commenting on breathing, rhythm and pronunciation, while accompanying on the keyboard.
"We don't just teach regular grammar; we combine education with entertainment," says Lee Junmi, co-founder of Rolling Korea and a bts fan. Lisa, whose Korean is intermediate, double majored in Japanese and Korean Studies at university in Germany. "I didn't know a lot about Korea until I looked more into the language and culture; then I really started getting interested, because it's so different from what I'm used to."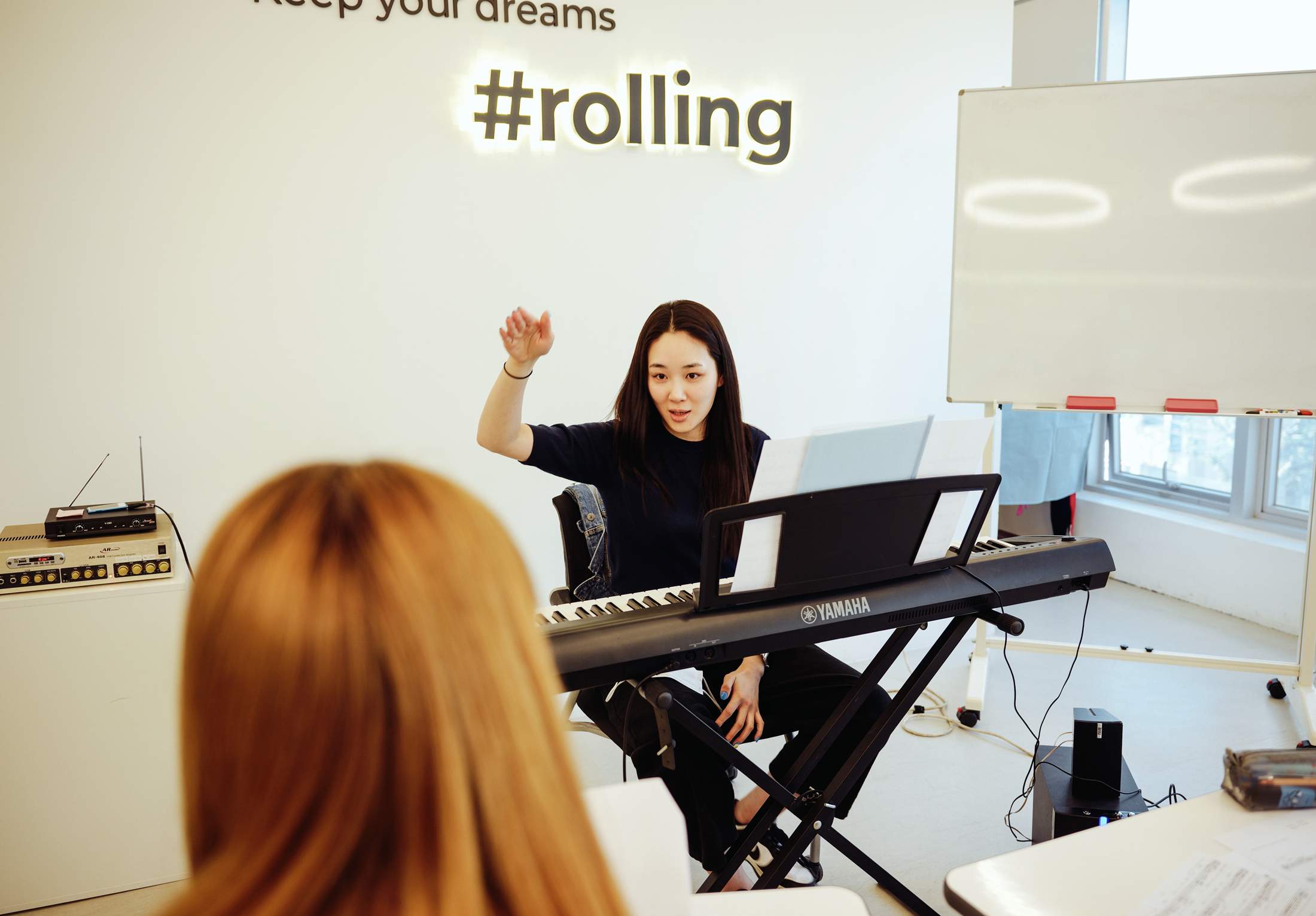 At Rolling Korea's weekly dance class, the teacher speaks mostly in Korean, "which helps a lot," says Lisa. It's her third time participating in the school, each time spending a month or two here. Today the school offers Korean language packages – with or without the K-pop options – costing anywhere from less than $1,000 (€933) to more than $3,000 (€2,800) a month. Most students come from North America and Europe but before the pandemic it was Japan.
Pre-pandemic, the institute averaged 100 students per month; it's now around 50. Lee is no stranger to hard times; when she and her husband founded the school in 2012, they only had two students: a Japanese couple in their sixties with family roots in Korea. "The first time I came to Rolling Korea," says Lisa, "I was the only student here because nobody got a visa during the pandemic." She says she likes the school as there's less pressure and more fun. "It feels like a second home."
rollingkorea.com
Photographers: James Mollison, Dan Wilton, Julie Mayfeng