Inventory: New food hub / Dijon
Cutting the mustard
A vast new gastronomic centre, classic food halls and an ambitious generation of chefs are making Burgundy hot. We tuck in to more than the word on the grapevine.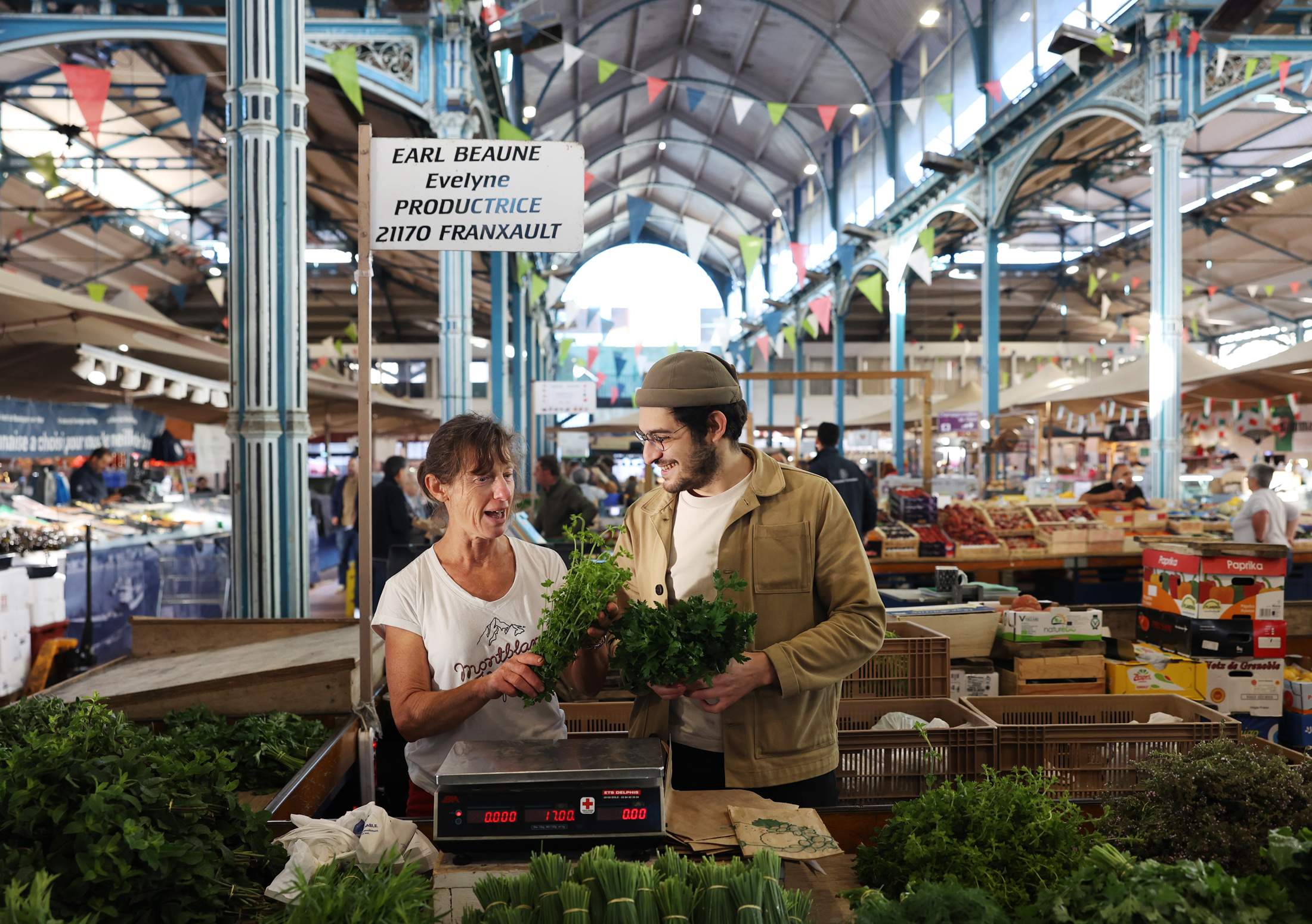 There's something meditative in the air as restaurateur Angelo Ferrigno steers a trolley through Dijon's belle époque food hall at sunrise. It's a humid Friday morning and the sun is breaking through the large glass apertures, bathing the stands in a soft morning glow. Apart from a few other early birds – mainly chefs like Ferrigno – the aisles are still and free of shoppers; vendors are unloading their fresh-from-the-farm produce. Hunks of tomme de chèvre are being wheeled into the Fromagerie de Saunière while the season's Charentais melons are piled up in neat stacks nearby.
"It's like one big village, where the city comes together to have a good time around good food"
It might not feel like it in the historic food hall but Dijon's food scene is changing fast. A new generation of chefs and producers head back to the land and the Burgundy capital invests in its culinary culture. The best place to see this is Cité de la Gastronomie, an ambitious, €250m gastronomic centre in the city centre that opened in May after 6 years of construction.With a Ferrandi cooking school, restaurants, exhibition space and a made-in-France food court with a wine cellar, it's an attempt to make Dijon France's culinary capital.
So far it seems that there's an appetite for this and some 18,000 people visited on the opening weekend in early May. Ferrandi's classes are already full into the next year and a Hilton-owned hotel is due to open its doors here in March 2023 to accommodate the hoped-for influx of international visitors. "On sunny days, you can see people all around the site with picnics and bottles of wine," says William Krief, an investor in the project and the man behind the Cité's food court. "It's like one big village, where the city comes together to have a good time with good food."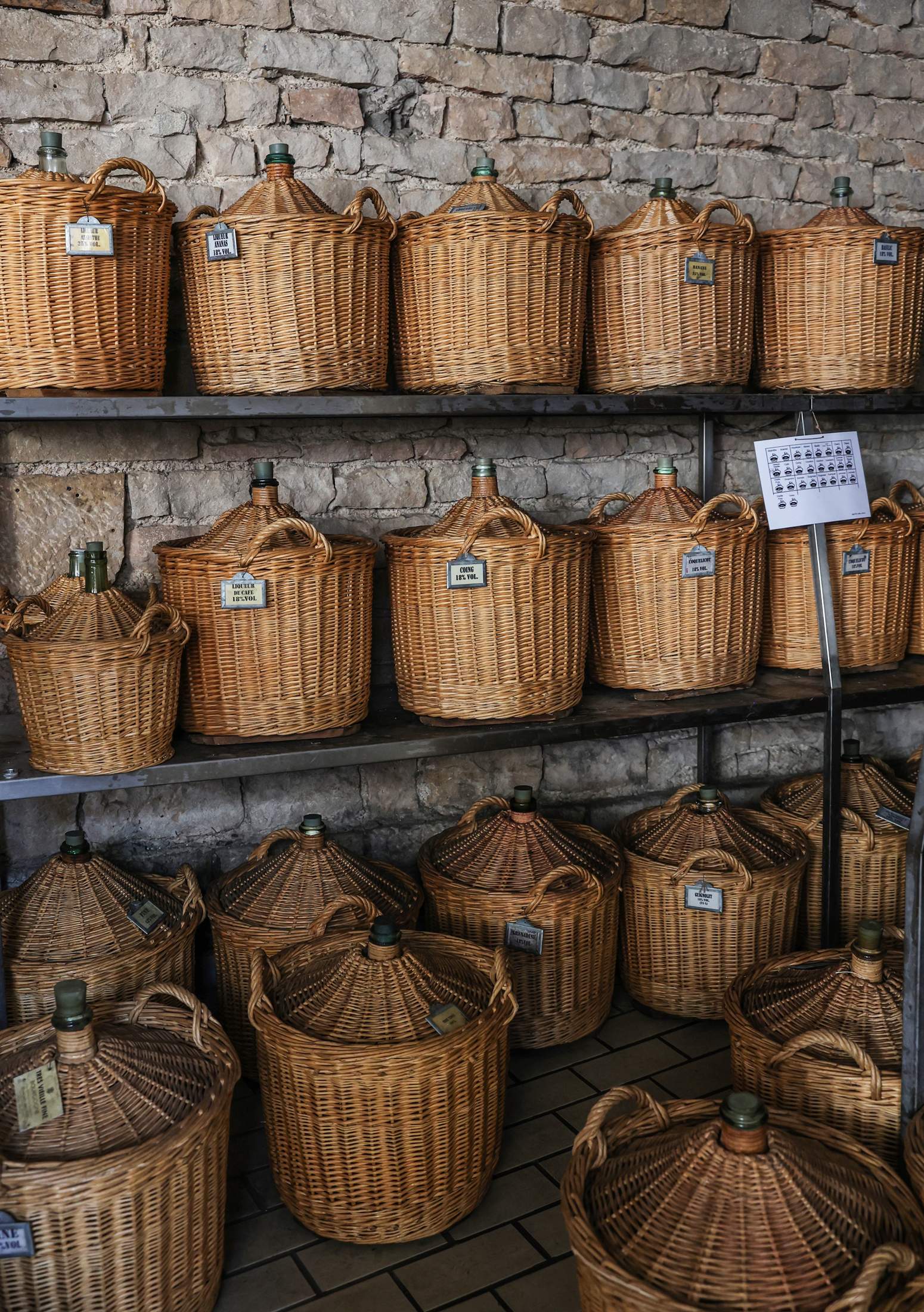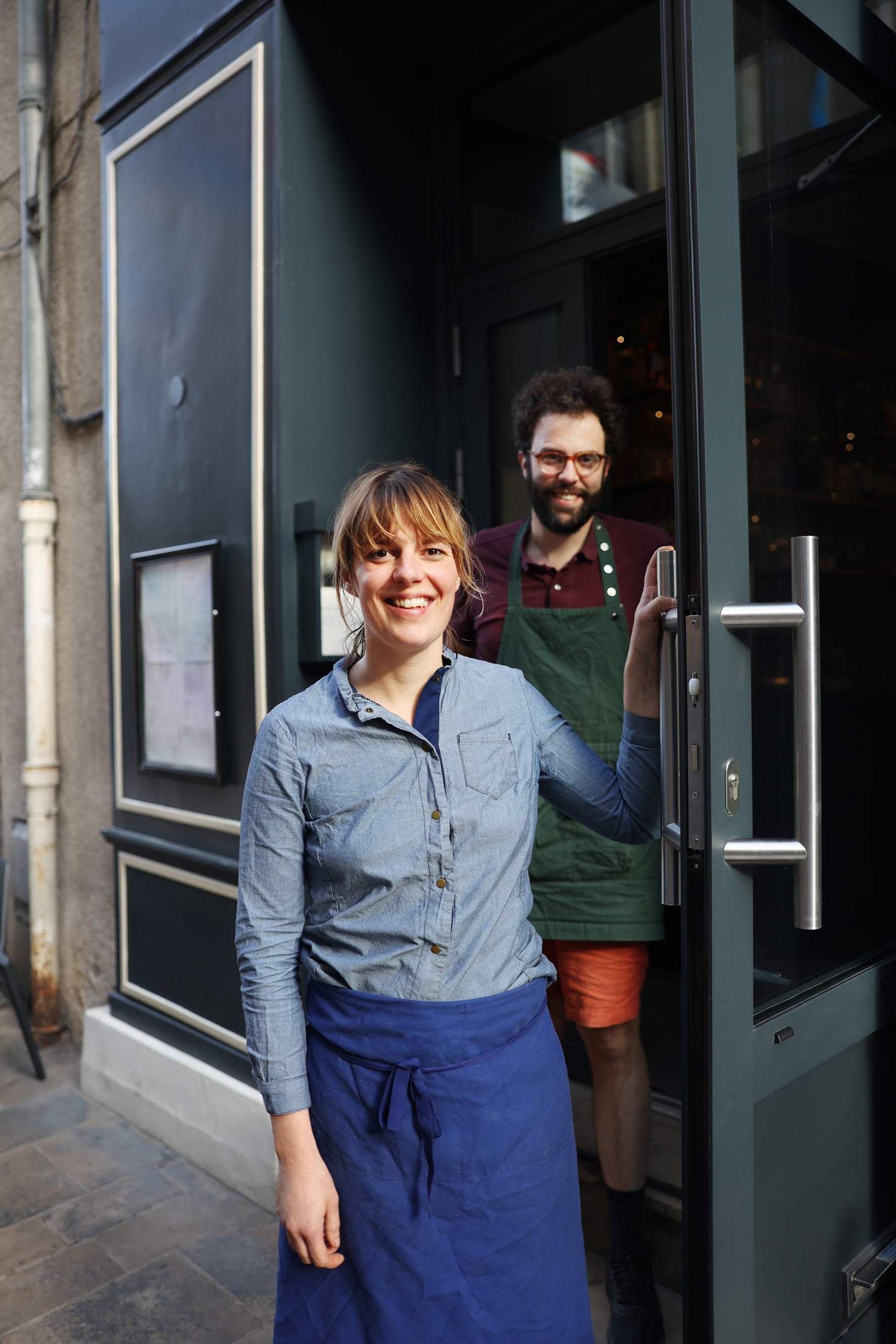 All around Dijon, product-driven restaurants and épiceries founded by a more conscious generation of entrepreneurs are springing up amid the old town's half-timbered houses and pattern-roofed hôtels particuliers. "Five years ago, restaurants in Dijon were still all white tablecloths, snails and boeuf bourguignon but now things are finally moving," says Hugo Schneider, who serves inventive vegetarian tasting menus at his restaurant, Betterave. Clara Reydet, an ex-architect and now the chef-owner of small-plates eatery Monique, agrees that until not that long ago Dijon's food offering was either too traditional or too focused on far-flung ingredients. "There's more to Burgundian cooking than the classics. We want to show how spoiled we are in terms of produce," she says. Reydet serves colourful dishes from around the world made from homegrown produce from Dijon's market hall. "Monique is about breaking the codes of traditional French gastronomy in a convivial setting," she says. "Plus, our approach is good for the local economy."
Keeping things as close to home as possible means that Dijon's chefs are less affected by the current increase in global food prices. At La Menuiserie, an all-day venue in Dijon's historic centre, Monocle meets co-owner Antoine Barré-Foncelle after the lunchtime rush. When opening up shop in 2018, he was one of the first to shake up the city's traditional gastronomic scene by favouring short supply chains and organic, eco-friendly practices. A waiter brings out a tray of freshly baked cookies just in time for the 16:00 goûter, during which the café fills with young families and peckish passersby. "The cost of our flour hasn't increased much because we get it from so close," says Barré-Foncelle over coffee. "We're fairly safe from fluctuations." Buying a slightly more expensive, Burgundy-made product in the first place not only keeps the region's agriculture alive, it also saves him from having to put up prices for his customers.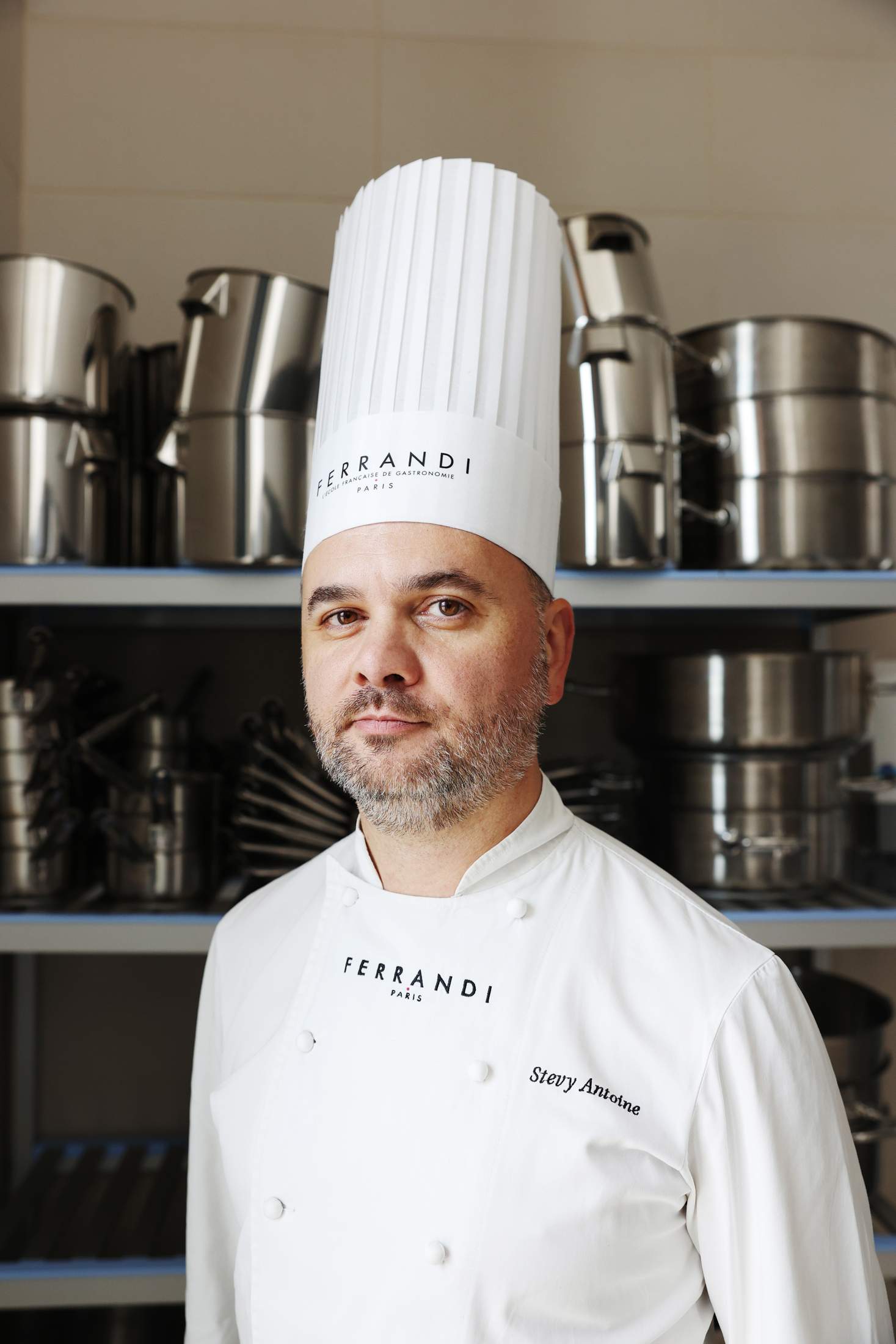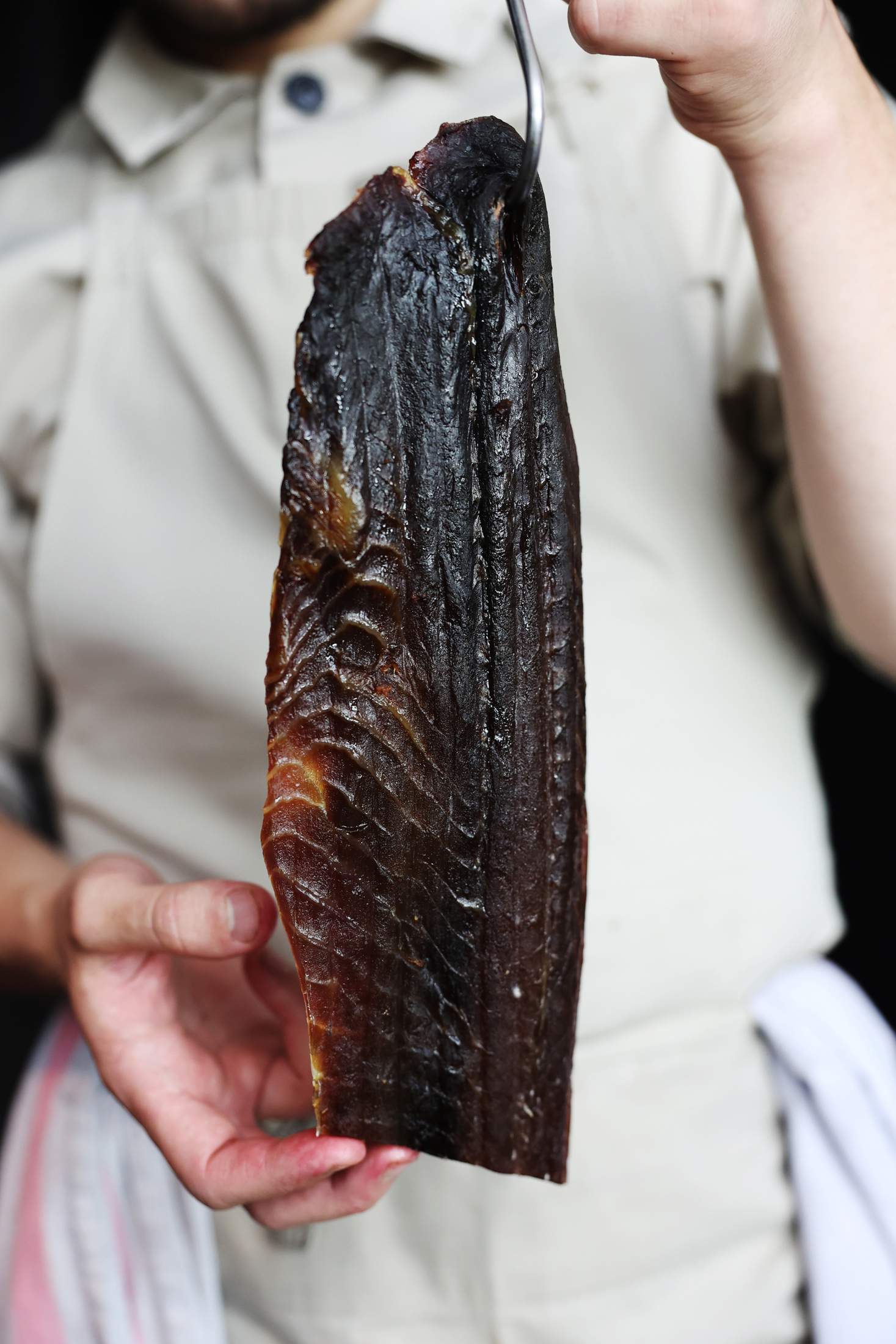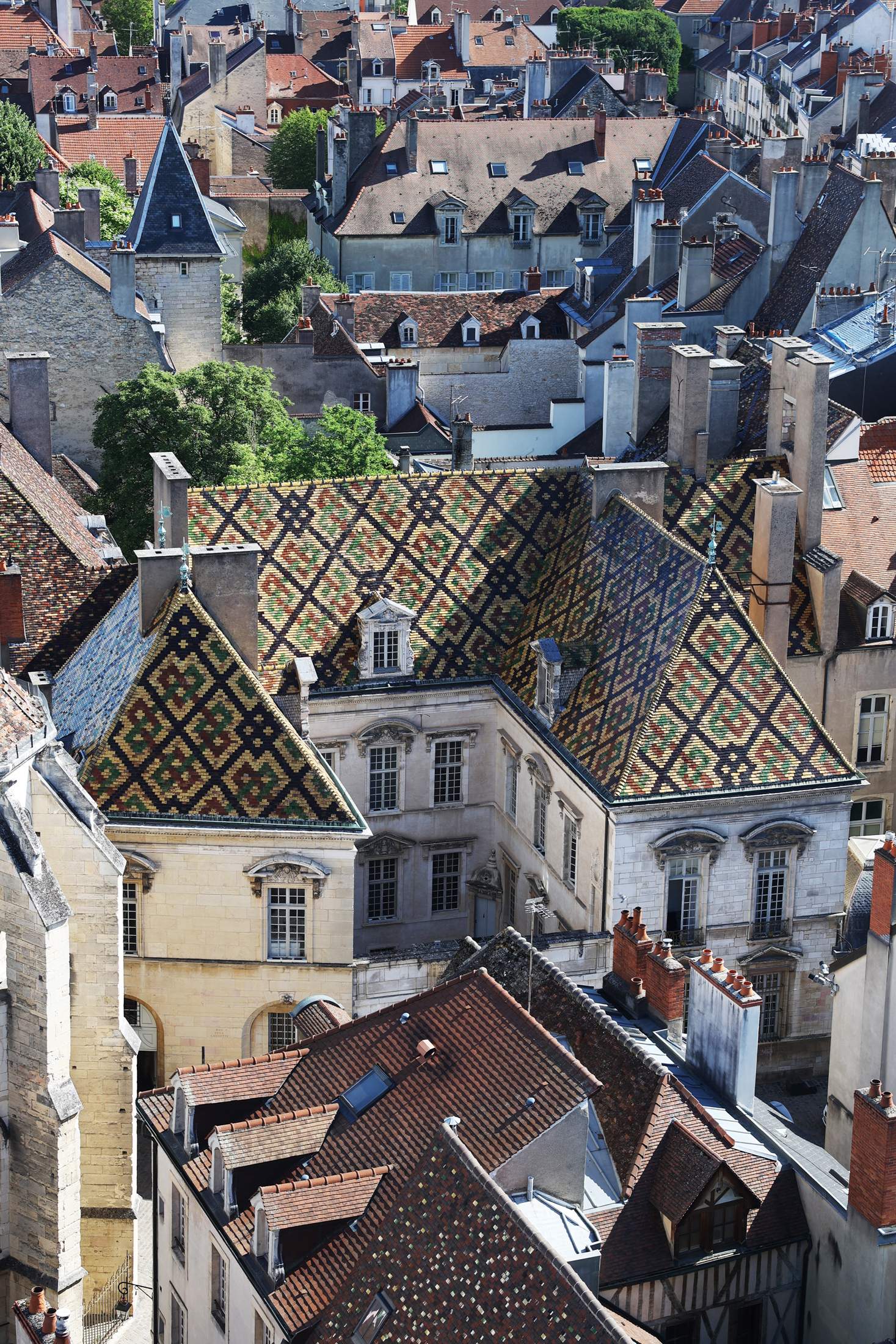 As a result, Dijon-based artisanal producers are still going strong. Though Maison Briottet is one of only four remaining crème de cassis makers within the city's walls, business hasn't slowed a bit for the sixth-generation distillery. The figures are impressive for a family-run company of seven: an annual turnover of €2.4m, of which 65 per cent is derived from export to 30 countries. It now has a portfolio of 70 or so spirits – in flavours ranging from kumquat to tonka bean – but the bestseller remains its signature blackcurrant liqueur, which the Dijonnais drink for apéro with white wine. Despite increasingly unpredictable weather conditions, the last few harvests of their 100 per cent Burgundian cassis have been bountiful. 
Elsewhere, in the city's largest mustard factories, the picture is a different one. Production is at an all-time low because of mustard-seed shortages in Canada, where industry giants now buy the majority of crops.
"It's inspiring to see all the produce laid out," says Ferrigno back at the city's old produce market. As he talks, he's sniffing a small bouquet of lemon verbena at herb farmer Évelyne Beauné's stand. His twice-weekly trip to Dijon's biggest market is a rare moment of peace for the 29-year-old chef, whose restaurant Cibo was awarded a Michelin star within four months of opening. "It helps me to come up with ideas for my menus in a way that getting my ingredients delivered can't."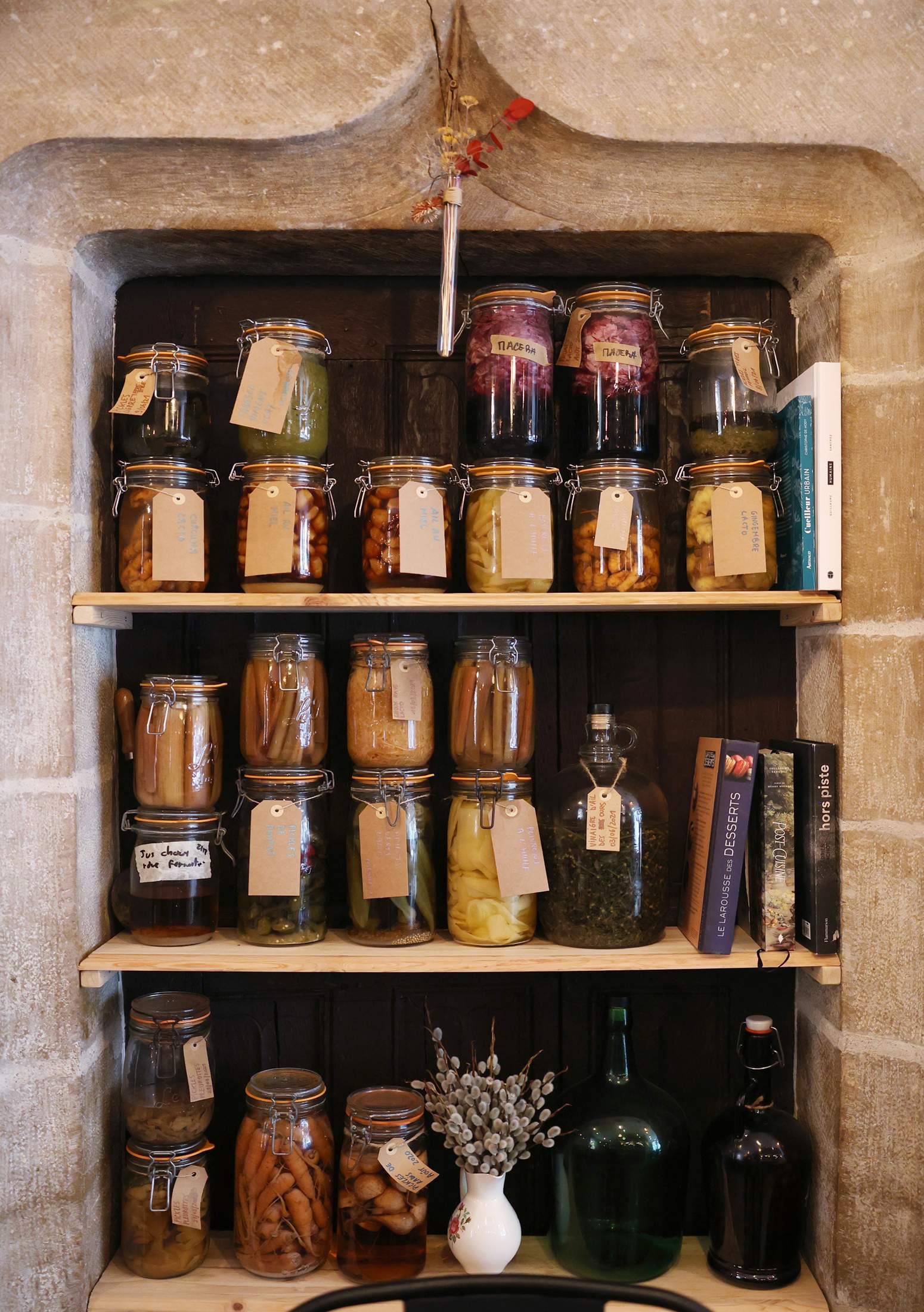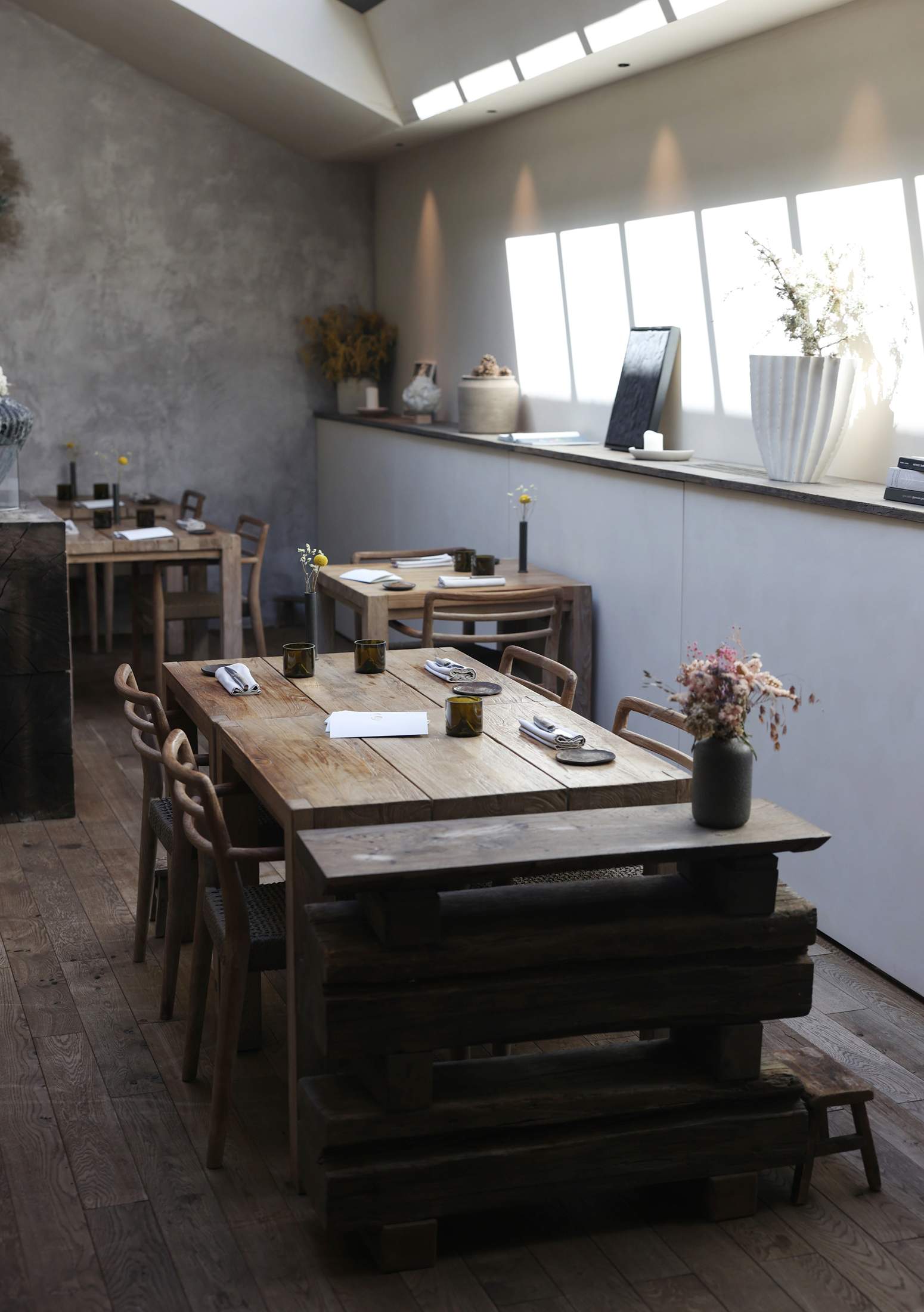 For Ferrigno, Dijon was an obvious base for an ambitious restaurant. On his doorstep are sustainable meat producers and rivers teeming with fish, while his supply radius of about 200km allows him to go as far as Switzerland's salt works and the citrus plantations on the sunny banks of Lake Geneva. Most produce comes from within an hour of Dijon and the city's conscientious chefs have created a market for other, less obvious ingredients too. Think ginger grown at the city's Potager des Ducs, whose owner, Mathieu Lotz, is currently experimenting with cultivating lemons, sichuan peppers and other exotic varieties under the Burgundian sun.
"I usually tweak my dishes when I come back to the kitchen," says Ferrigno after his market run. Today he leaves the food hall not only with the garden peas, fennel and beetroot he was after but also with some strawberries and a ricotta-like brousse de brebis, both of which he is planning to use in a raw courgette starter during today's dinner service. "I always end up picking up things that weren't on my list."
Dijon address book
Cibo
Michelin starred restaurant run by chef Angelo Ferrigno.
cibo.restaurant
Betterave
Hugo Schneider's unmissable vegetable-first tasting menus.
betteraverestaurant.com
Monique
Serves dishes made with fresh Burgundy produce.
moniqueboireetmanger.fr
Papilles Épicerie
A grocery shop at which to stock up on the region's fare.
papilles.org
Cité de la Gastronomie et du Vin
A €250m centre for food that's been 12 years in the making.
citedelagastronomie-dijon.fr
Les Halles de Dijon
This belle époque market is still the place for fresh ingredients. 
Rue Odebert