Fashion: Interview / Belgium
Flights of fancy
Dries Van Noten made his name as part of the 'Antwerp Six', a grouping that put Belgian designers on the map in the 1980s. Now he's thinking big again after selling a stake in his business to Puig. Here he tells Monocle what's next for his eponymous label.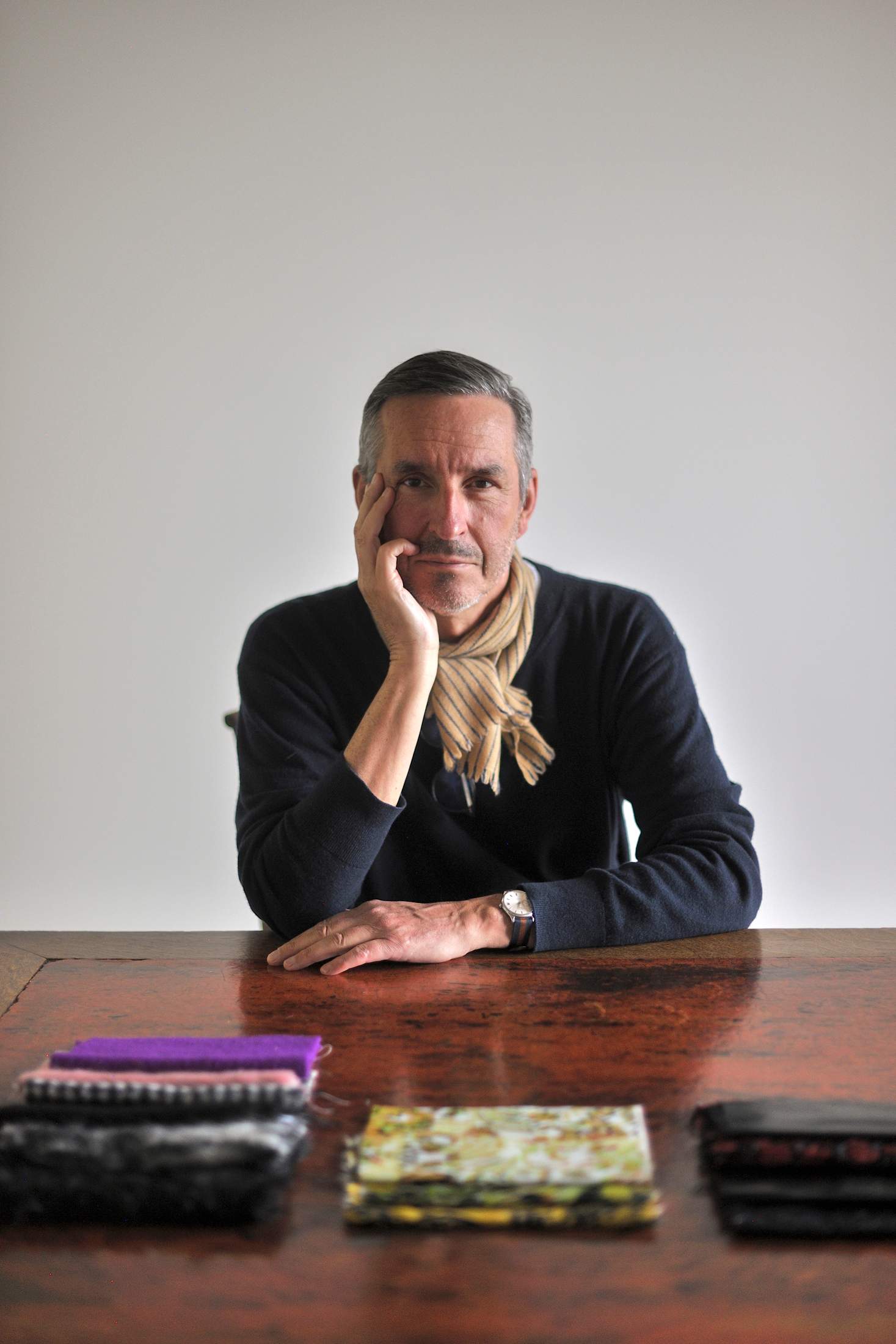 Belgian designer Dries Van Noten's constant desire to surprise with his fashion collections saw him present his most recent menswear showcase atop a raw-concrete Parisian carpark at sunset. Framed by the capital's skyline, the cast and audience were bathed in golden late-afternoon light as they viewed a colourful collection, highlighting Van Noten's natural curiosity and rich knowledge of history and culture. The show, which mixed traditional tailoring with softer silhouettes inspired by 1980s fashion and Second World War subcultures, was a fine return to the runway for the industry-adored designer after a hiatus from runway shows of almost two-and-a-half-years.
Not that Van Noten – who rose to fame in the 1980s as part of the Antwerp Six, a group of boundary- pushing designers including Ann Demeulemeester – hasn't been busy of late. In 2018 he sold a majority stake of his company to Barcelona-based luxury group Puig after 32 years of being an independent business (see box, right). Since then the Dries Van Noten brand has embarked on an ambitious growth trajectory. A fragrance line made its debut at the beginning of 2022; the label launched a major partnership with German e-commerce giant Mytheresa; and a new shop in Los Angeles was followed by another in Shanghai.
While the brand's international scope has grown, Van Noten has been largely working from his laidback hometown of Antwerp, from where the brand operates (alongside its Paris office). 
Beyond designing, he has been busy gardening, cooking and sketching at his airy portside office, all the while rethinking what the fashion business means today. The designer sits down with MONOCLE to share the vision he has been quietly concocting while his label continues to prosper.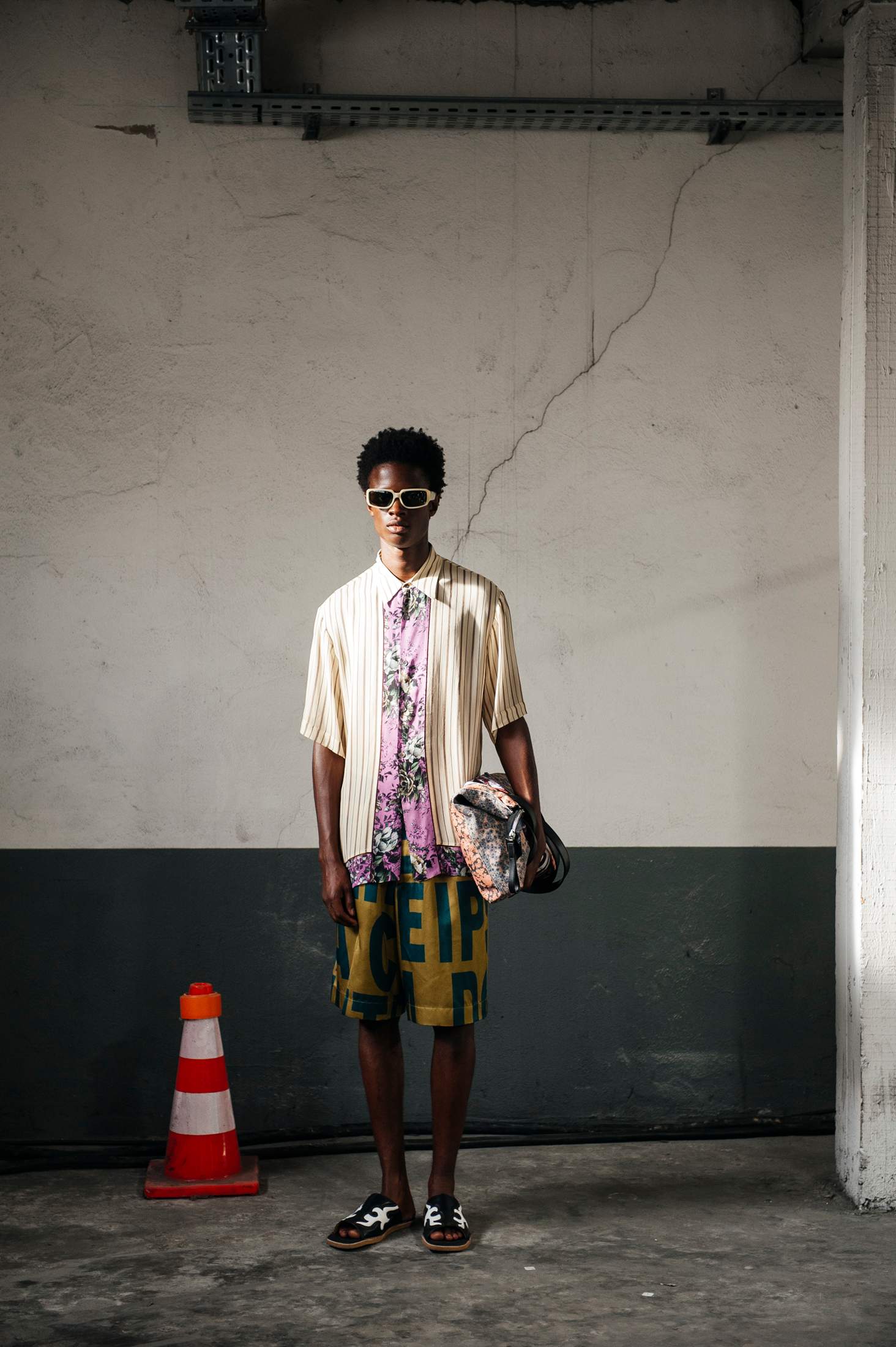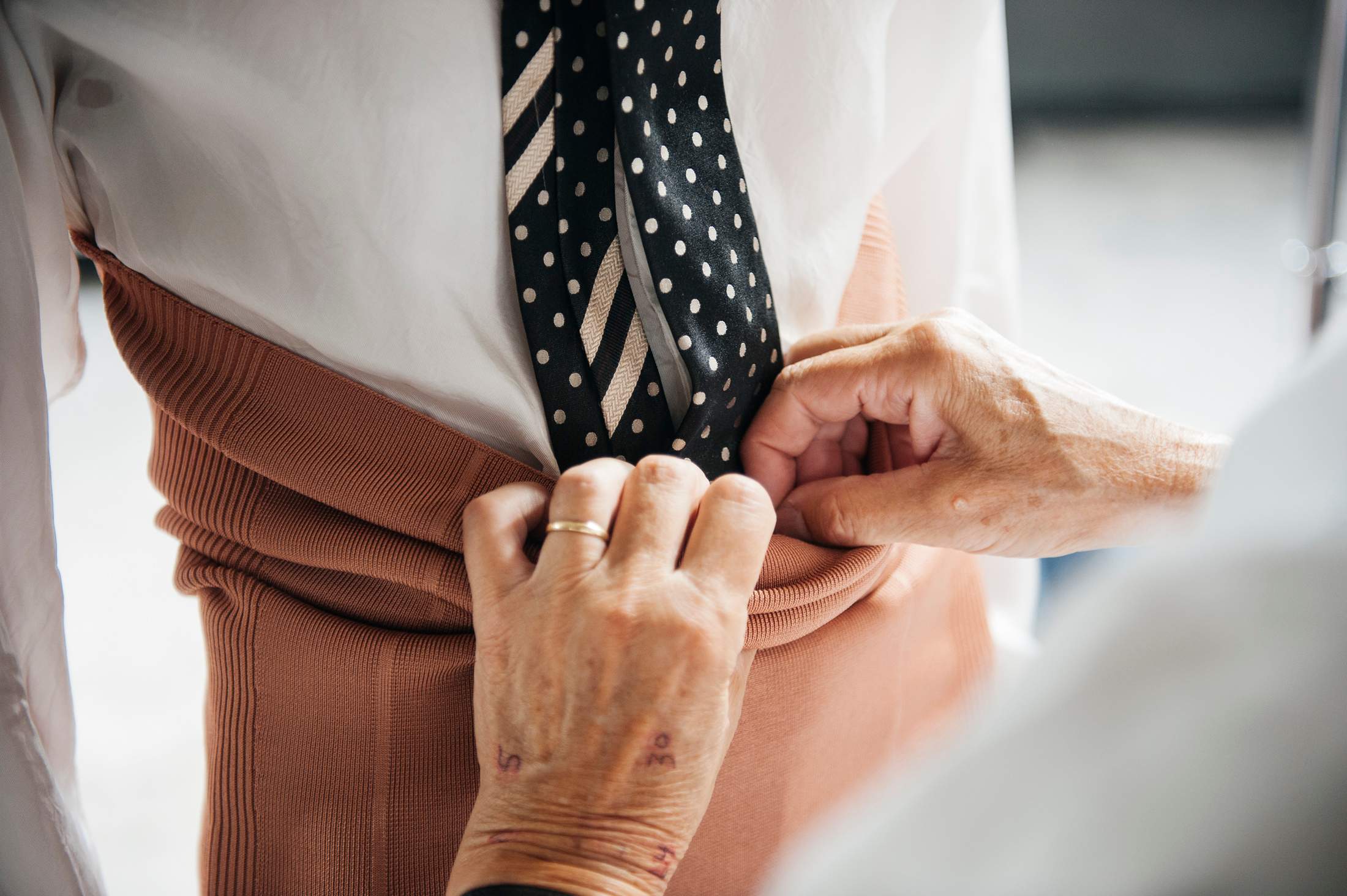 ---
How did you approach your return to Paris Fashion Week Men's?
The collection was a rumination about the need for protection and at the same time the enjoyment of all things tactile, of sensory experiences – the glint of sequin as it hits the light, the ripple of movement on airy trousers. It felt right to celebrate those life-affirming moments for the brand's first show since January 2020.
Has your attitude towards fashion changed in the past few years? And if so, how?
I just want to make beautiful clothes that make sense to me and stay relevant for more than one season. The fashion factor isn't important any more. I'm not interested in this concept of what's hot and what's not. I also used to think that fashion should represent the world it inhabits. But these days, when it's such an unhappy moment for humanity, fashion should be offering a brighter message.
Helping hand
In 2018 the family-owned Spanish luxury group Puig, which counts Byredo, Nina Ricci and Jean Paul Gaultier in its portfolio, bought a majority stake in the Dries Van Noten brand. The terms of the deal were not disclosed but Van Noten has stayed on as a significant minority stakeholder, according to Puig. "We have a common strategy for the whole brand, including beauty," says Ana Trias, chief brands officer at Puig. "Dries himself is involved in every step of the creation, as well as in the strategy."
How does the city of Antwerp influence your personal perspective?
Being in Antwerp allows me to keep a distance from the fashion world and lead a quieter, healthier life. It reminds me that there's more to life than fashion, parties and social media. I can really whisper here, while in London or Paris I need to make a lot of noise to be heard. It's a generous city, with high standards of living and a strong sense of humanity – that's reflected in the clothes we make too. Whenever I'm nervous I can always go and do some gardening here, it's part of who I am: I want to succeed and create beautiful things but I also have to stay in balance.
During the beginning of the pandemic, you gathered some of fashion's biggest stakeholders, from Gabriela Hearst to Pete Nordstrom, to sign an open letter to the industry and call for change. What happened to those commitments? Is more change coming?
It's disappointing to see so many people going back to the old ways but for me, things have certainly changed. Sustainability is our biggest priority now. For example, we are changing our packaging to eliminate plastic, cutting down our menswear collections, and looking into creative archive rooms in our shops and buying secondhand stock.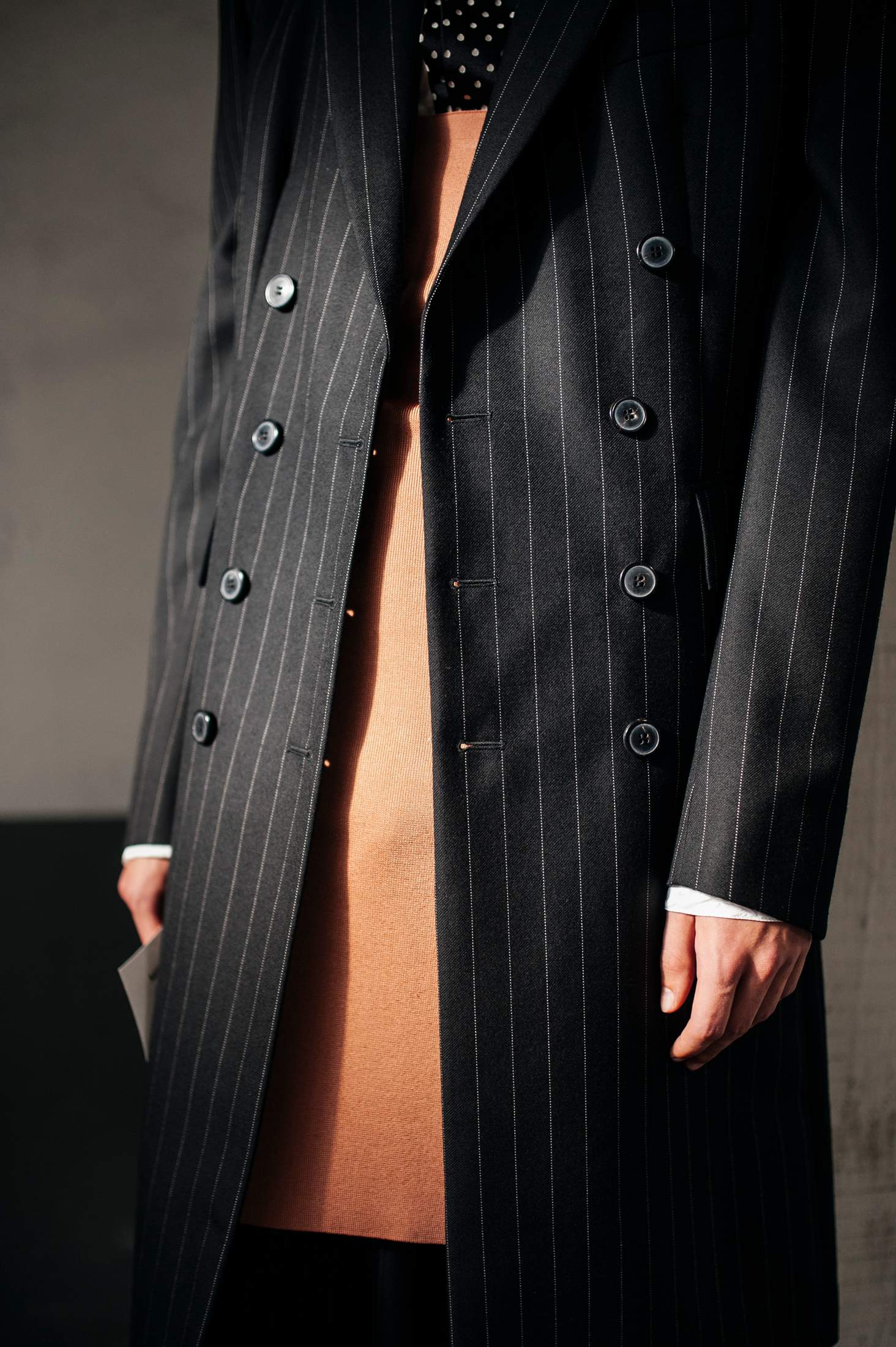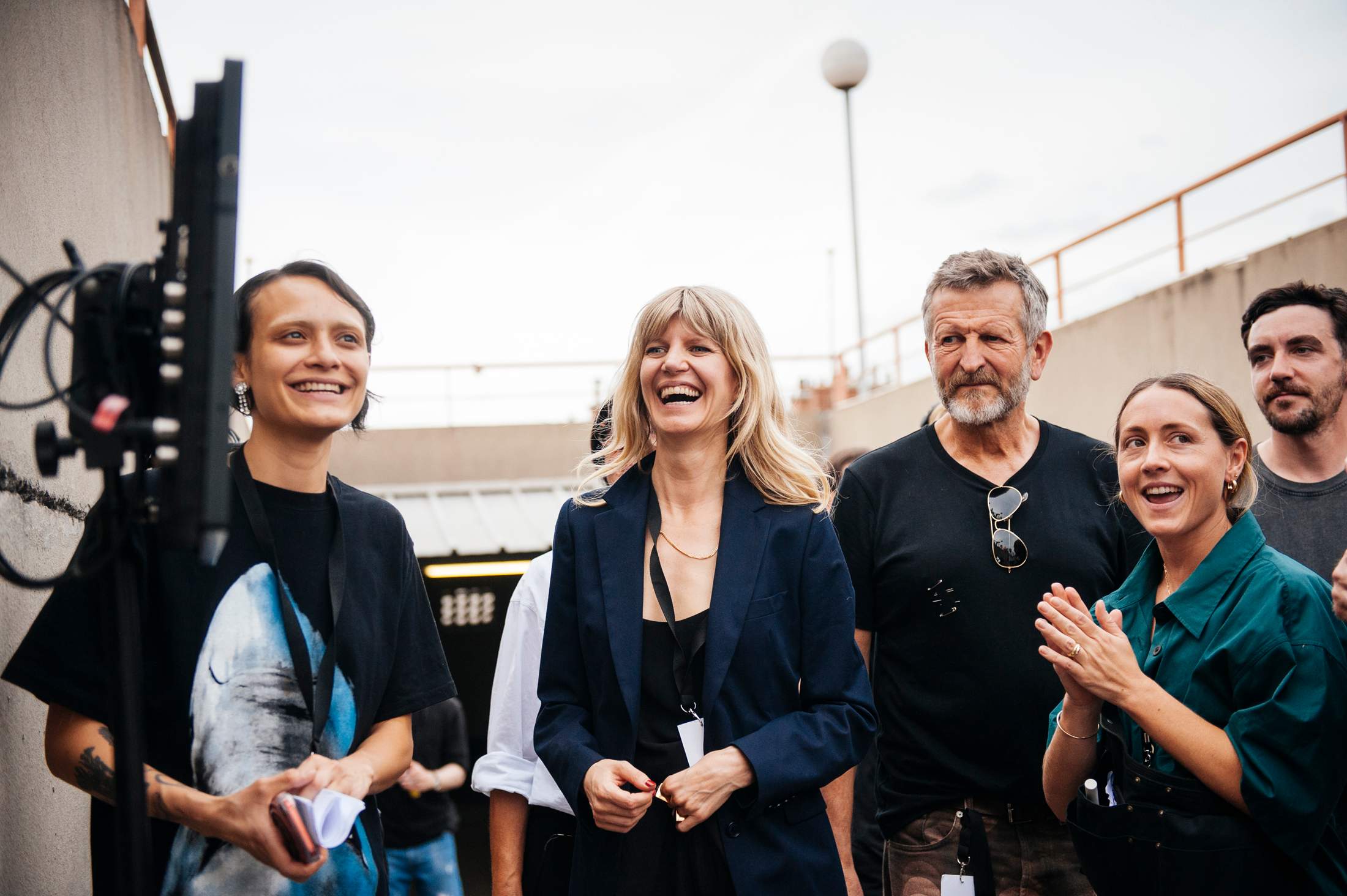 Why did you decide to sell a stake to Puig – and has this changed the way you work?
I knew that for my next steps I wanted to have strong shoulders but also hold  to my independent mentality. This hasn't changed: you can see it from the way we launched perfume. It's all done our way.
Tell us about creating your first set of fragrances – why did you want to do it and what was the experience like?
It was fantastic to meet the noses and have conversations with them; it's a completely new way of talking about things that is so much more abstract than fashion. I showed them what I've been planting in my rose garden and explained that I wanted a rose perfume that surprises you. Roses have thorns and can symbolise evolution. So I said, ''Give me a rose perfume that's more about evolution than love and tenderness."
Tell us about your partnership with Mytheresa.
The collection we launched together was a celebration of Indian craft and the fact that people can travel and discover the world again. So we designed plenty of ikat and woodblock patterns and a lot of light cotton and viscose shirts that have all been hand-stitched by craftsmen in India. We worked with small artisanal communities across the country, as they have been among the hardest hit during the pandemic and it was important for us to support them.
We try to build a bridge between cultures. The world is one big, beautiful place. I always compare it to food and believe that a Belgian chef should be able to use Japanese ingredients or olive oil that's not Belgian.
"The goal is to keep experimenting; that's what keeps me young and able to continue working and having fun with fashion"
Since joining forces with Puig you have invested in new shop openings. Does physical retail remain a priority for you?
Yes, we started with a new space in Los Angeles followed by another in Shanghai. For me it's about creating spaces with good energy that offer opportunities for creative collaboration. In LA we now have this big 800 sq m space and inside you will find artists painting on the walls; we also invite musicians to perform on the grand piano by the entrance and there is a section for records, with different creatives coming in and sharing their favourites every month.
What are you most looking forward to for the rest of the year?
These days I am a little afraid to look too far into the future but creativity can help overcome a lot of challenges, so I like to think of it as an antidote. The main goal is to keep experimenting; that's what keeps me young and able to continue working and having fun with fashion. 
Being a good designer is great but one of the most creative challenges for me is to pick the right team. I want people around me who surprise me or teach me new ways of thinking and of looking at design – that's the only way forward.