Inventory: Travel / Global
Room service
Transformed townhouses, refurbished residences and fresh forays into hospitality feature in this issue's round-up of your new favourite places to stay. Check in and tune out.
In Austria the name Julius Meinl is synonymous with coffee, chocolate and gourmet grocery shops, including a flagship in Vienna. Now in its sixth generation, the retail family has ventured into hospitality. "Service, accessible luxury and a feeling of home have always been in our DNA," says Julius Meinl VI (pictured), the 36-year-old director of Julius Meinl Living. "We diversified from investing in retail real estate several years ago. This is a natural progression."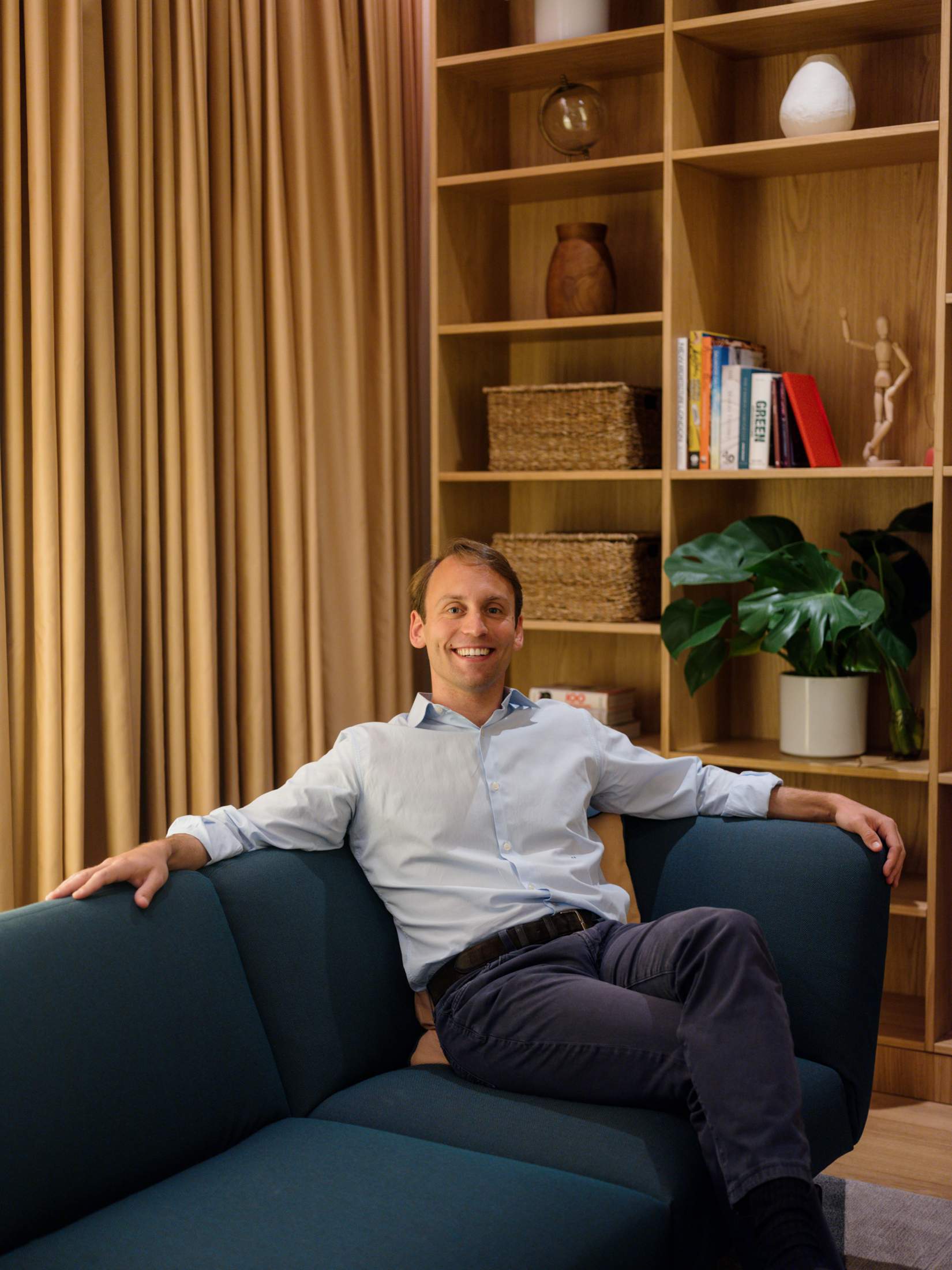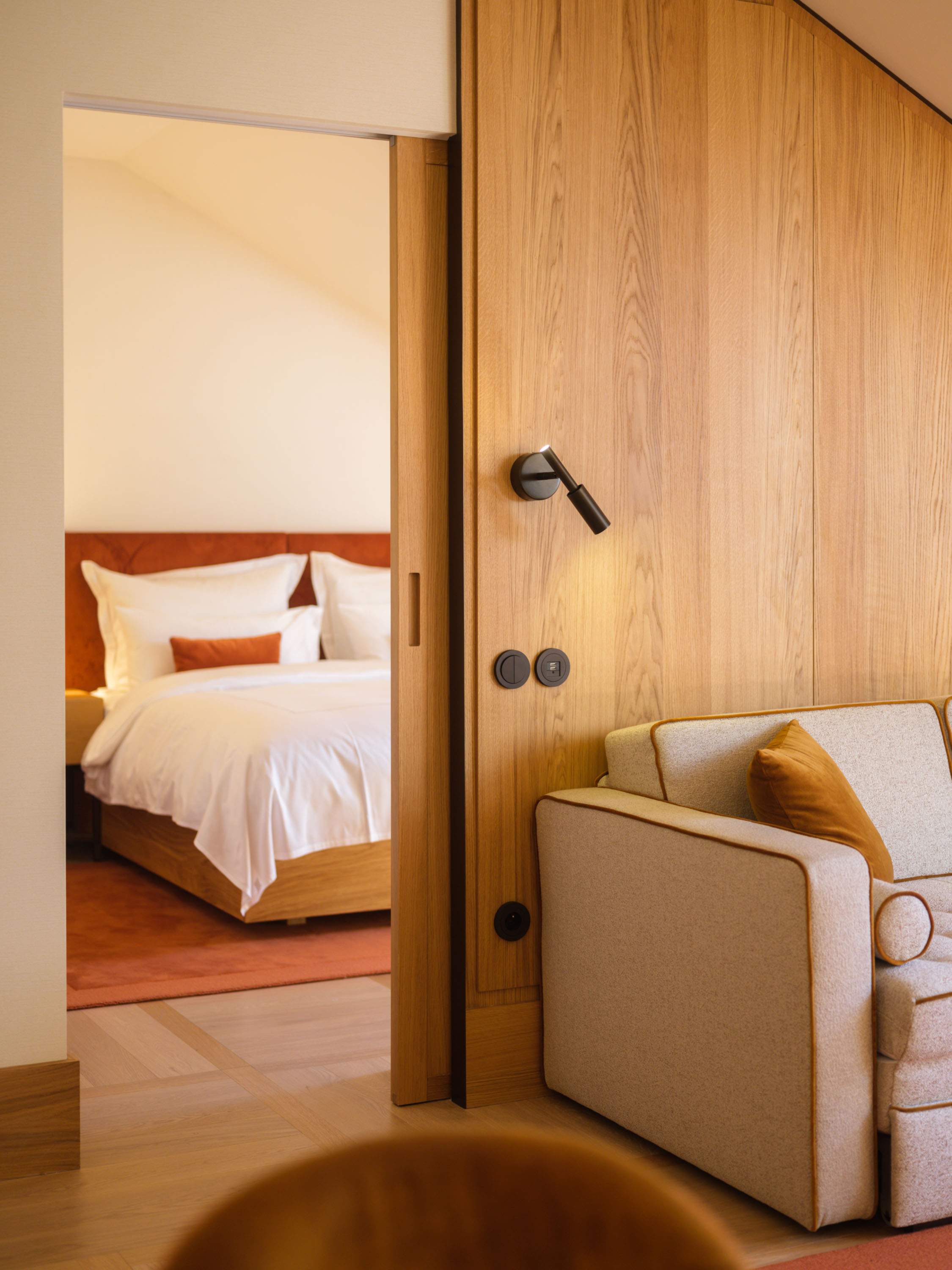 Opened this July, The Julius Prague is the first of many new hotels set to come from the family. On the recently renovated Senovážné Square, The Julius is a short amble from Prague's Old Town and central train station. The 168-key hotel is spread across three buildings. The front-facing neo-Renaissance pile was updated by Milan-based Matteo Thun & Partners. "Matteo has been working with the family on various projects for decades," says Meinl. "He has done everything from our coffee cups to the logo redesign."
The six-storey residence evokes subtle glamour with its colour palette of oranges, greens and blues, inspired by Czech artist Alphonse Mucha. There's also plenty of natural materials, from wood to ceramics. The front bar lounge and the reception area feature bold, petrol-green walls and velvet curtains; arches and walls are lined with bronzed stainless steel, while accents of orange give the space a quirky feel. The Emporium Bistro and bar, meanwhile, will refine its menu in autumn. Plans for the next Julius hotels include outposts in Budapest, Warsaw and Vienna, followed by thoughtfully selected spots in major European cities such as Rome and Milan. "We've brought our Central European heritage forward," says Meinl. 
thejulius.eu
---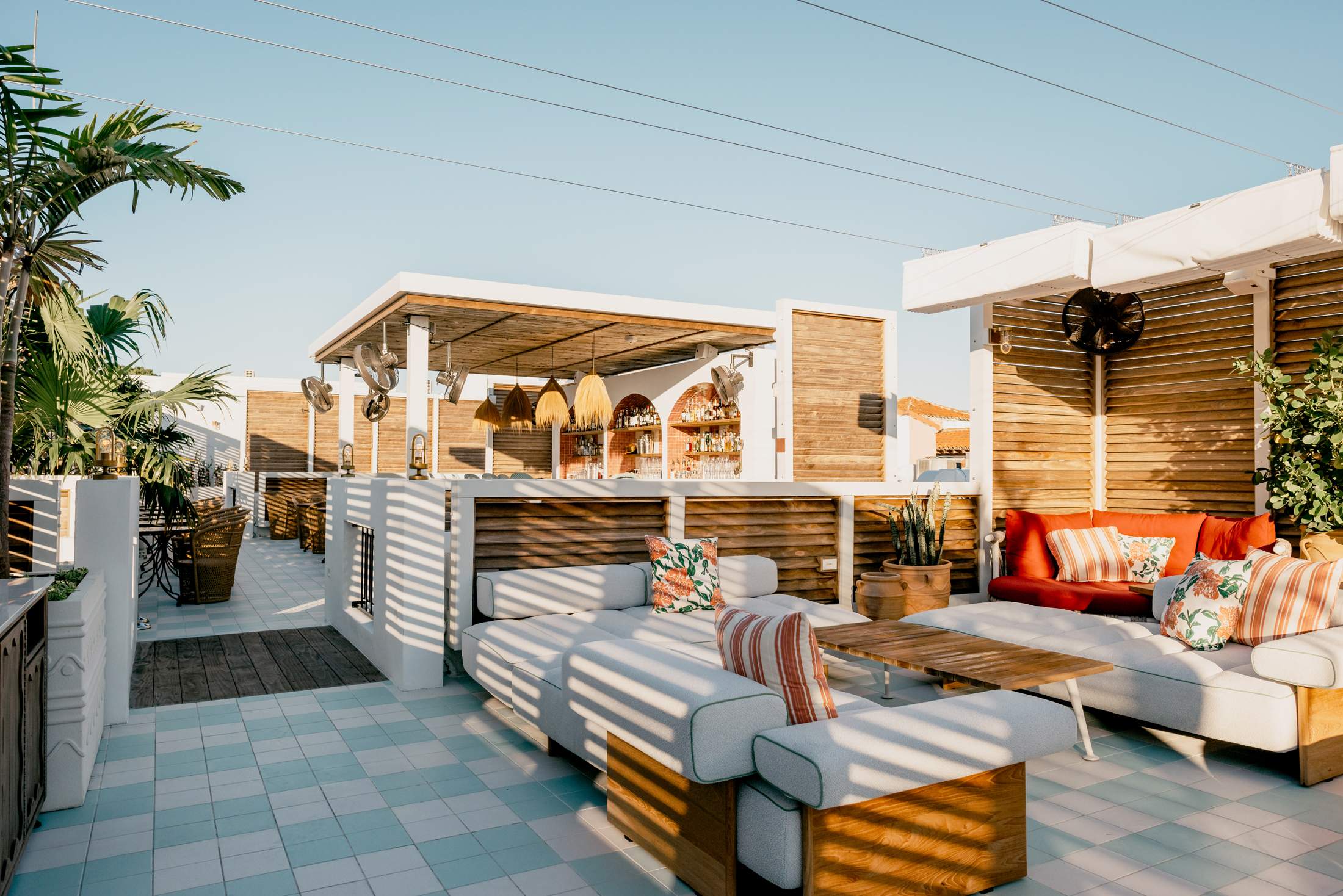 A former artists' haunt dating from the 1920s on Washington Avenue has been transformed into a smart new South Beach escape. Its 145 guestrooms are spread across eight buildings, all connected by a paseo. Fusing Latin and US influences with a dollop of swagger, the decor includes dashes of rose and emerald hues plus textured mahogany. Four of its rooftops are connected to create a deck with a pool and cabanas. In the evening, The Roof becomes the stage for chef Fabian Di Paolo's Latin-influenced fare. Try the delectable citrus shrimp, wagyu burgers or the tuna poké. 
esmehotel.com
---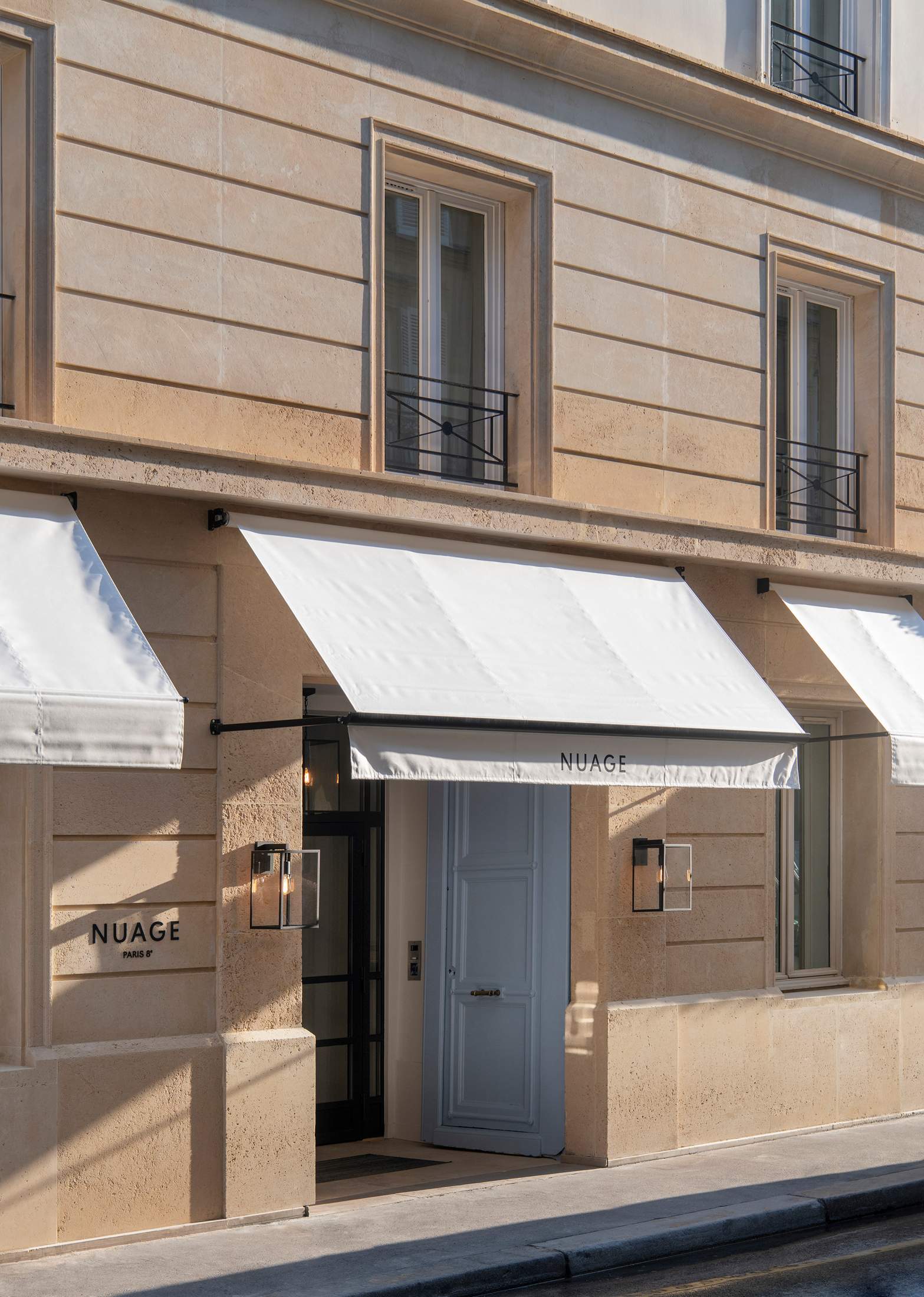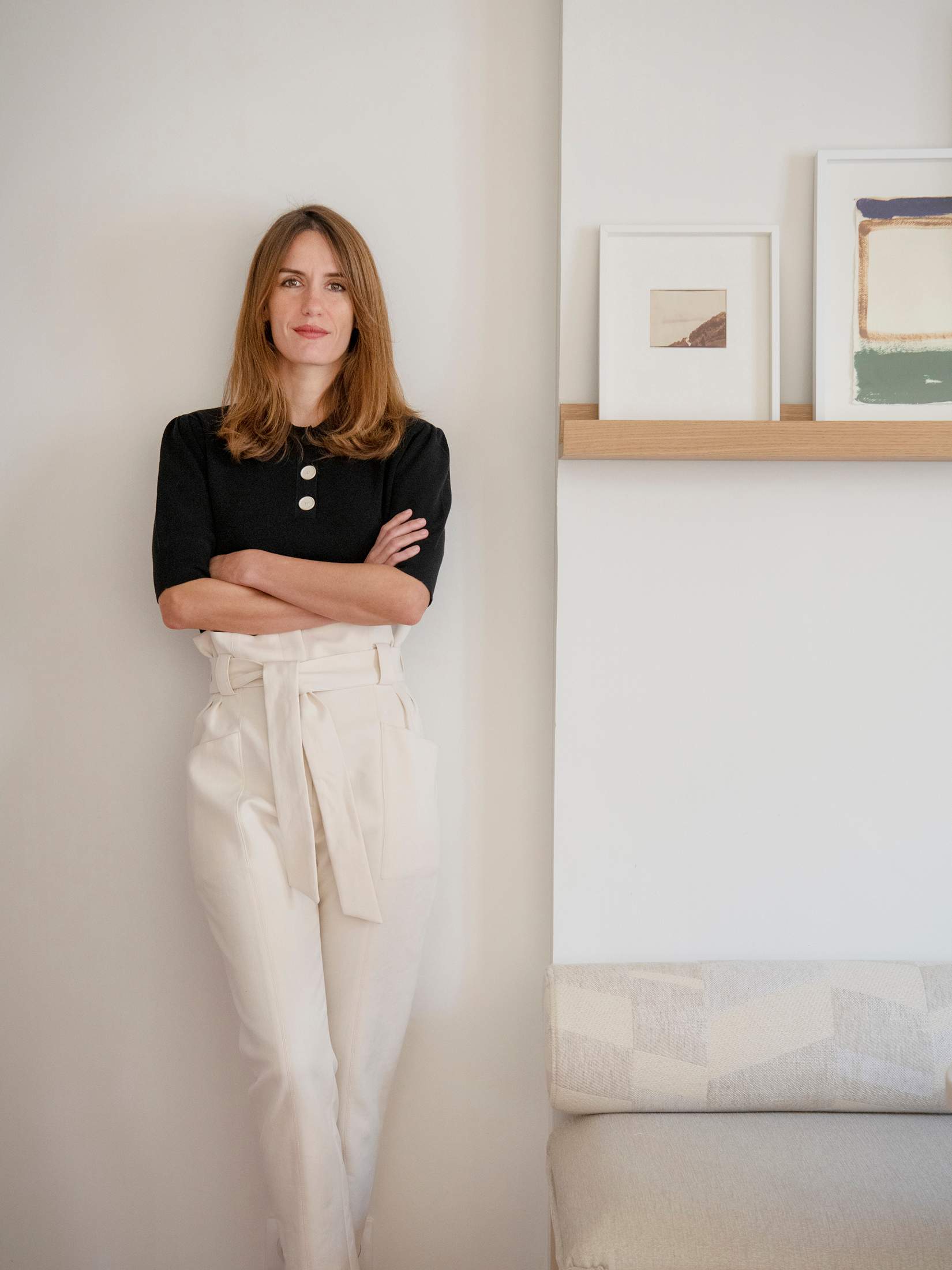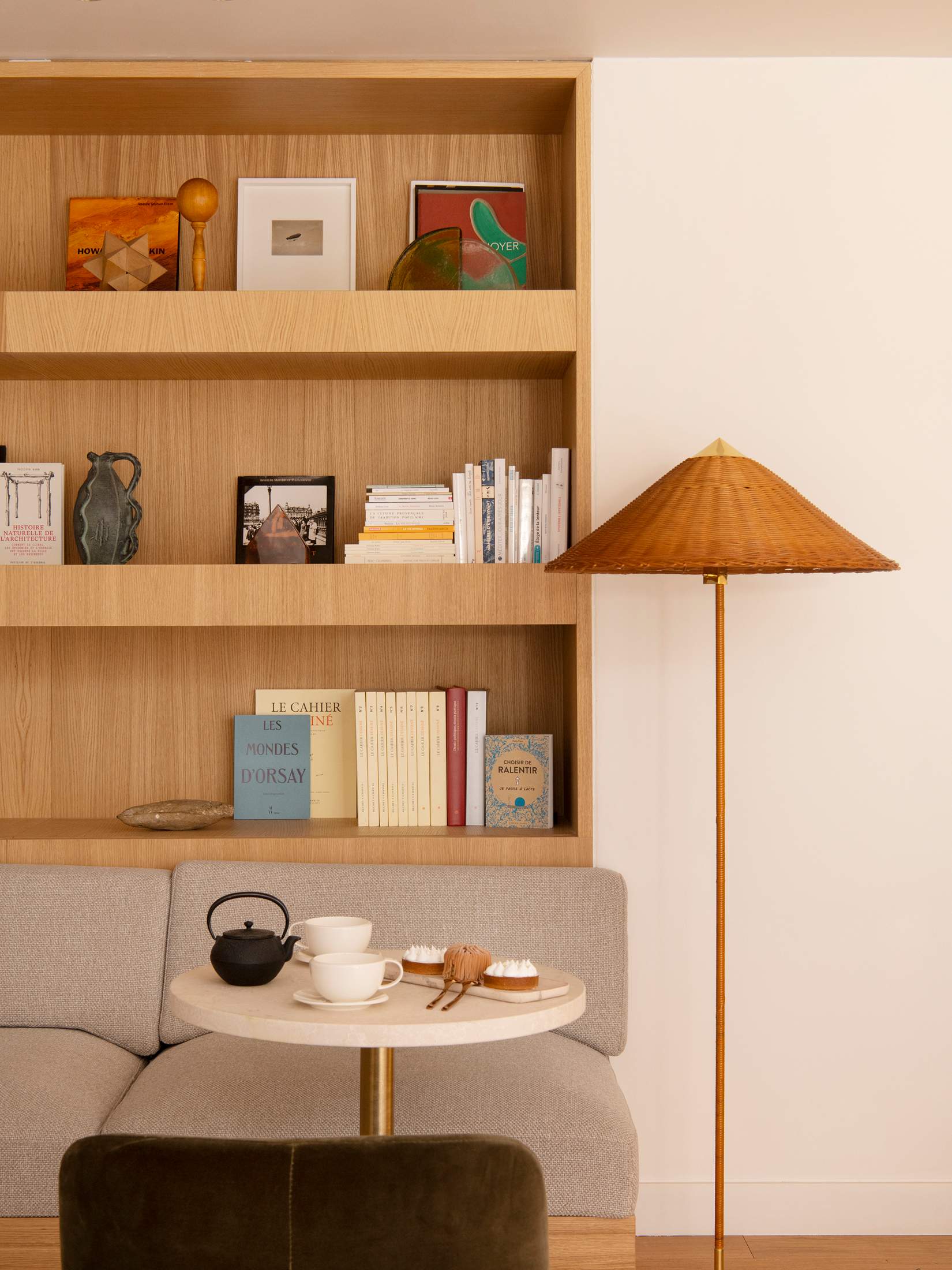 "Everyone knows that sensation of being on a plane above the clouds," says Olivier Breuil of his new hotel (the name means "cloud"). "Time seems to move more slowly and you're cut off from phones, meetings and calls." That's the feeling Breuil wants to impart to guests but achieving it, a short walk from the Champs-Élysées, is a harder task. Yet the in-house library, glass-roofed lobby or one of the 27 (perfectly soundproofed) guestrooms come pretty close. The mood is agreeably relaxed and even breakfast is a take on slow food that's worth lingering to enjoy. That it's served until early afternoon is a nice touch too. 
nuage.paris
---
Les Hautes Mers
Île d'Yeu, France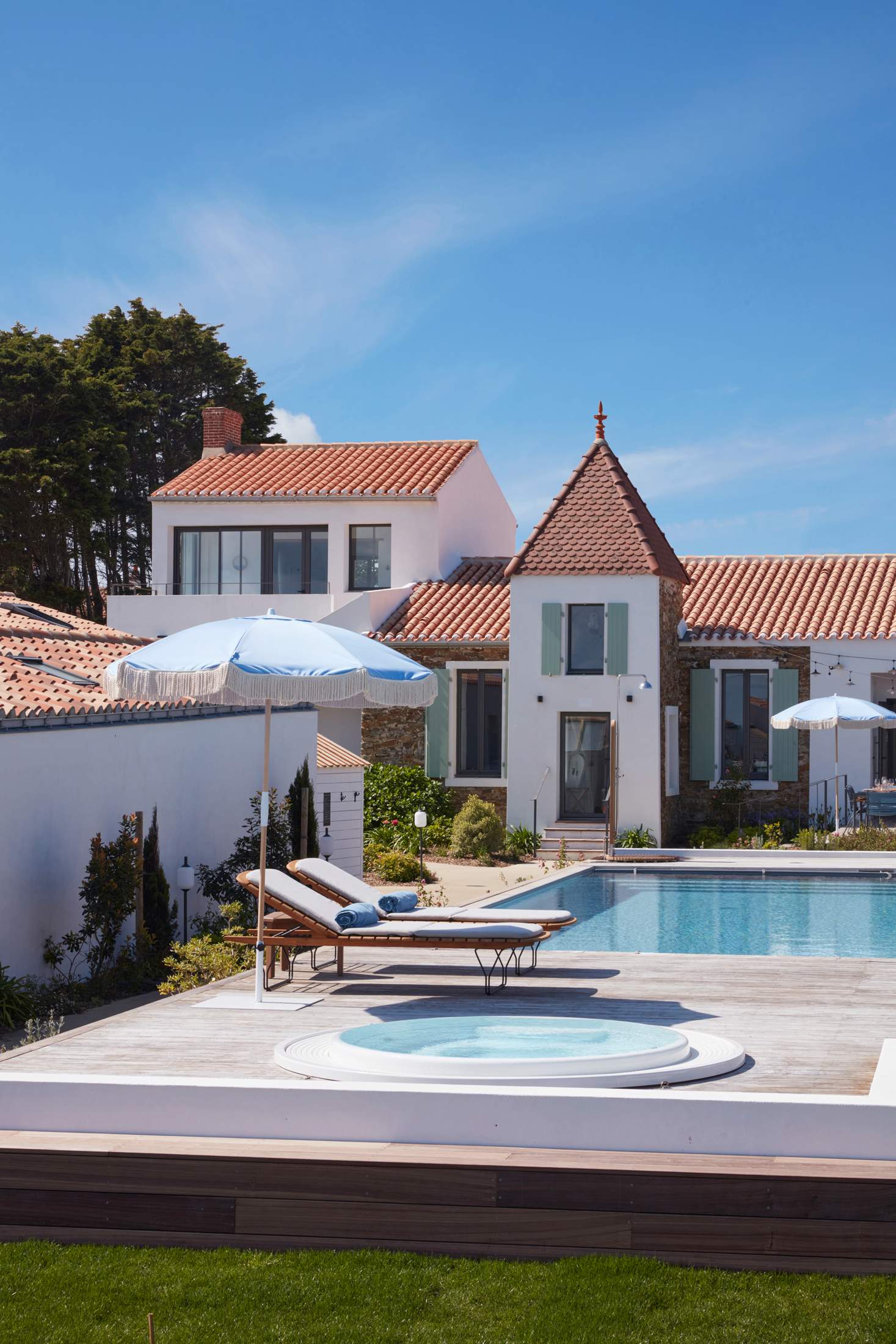 Of France's 15 Atlantic islands, the Île d'Yeu is the farthest from the mainland, making it a great place to enjoy the last days of summer away from it all. "The island is steeped in tradition and has a strong identity," says Guillaume Foucher, co-owner of Les Hautes Mers hotel and the Domaines de Fontenille group. With the recent opening of his hotel, Foucher and partner Frédéric Biousse are marking their seventh property and a new chapter for this spot off the Vendée coast. Their hotel stays true to the local vernacular, with whitewashed façades, tiled roofs and 17 guestrooms with views to the ocean. Inspired by the island's seafaring heritage, the rooms feature nautical nods and pastel blues, and there's a small outdoor pool for early-morning dips, with water that's certainly warmer than the Atlantic. lesdomainesdefontenille.com
---
This 19th-century palazzo hotel stands next to the former home of art patron Graziella Lonardi Buontempo and has had a summer revamp courtesy of her niece and namesake Graziella Buontempo. There is a Neopolitan restaurant and a rooftop bar that supplies sunsets and aperitivi, while in the rooms bamboo furniture and subdued pastel palettes defer to the vistas of the Gulf of Naples. "It's where the eye spontaneously goes," says Buontempo.
ilcaprihotel.com
---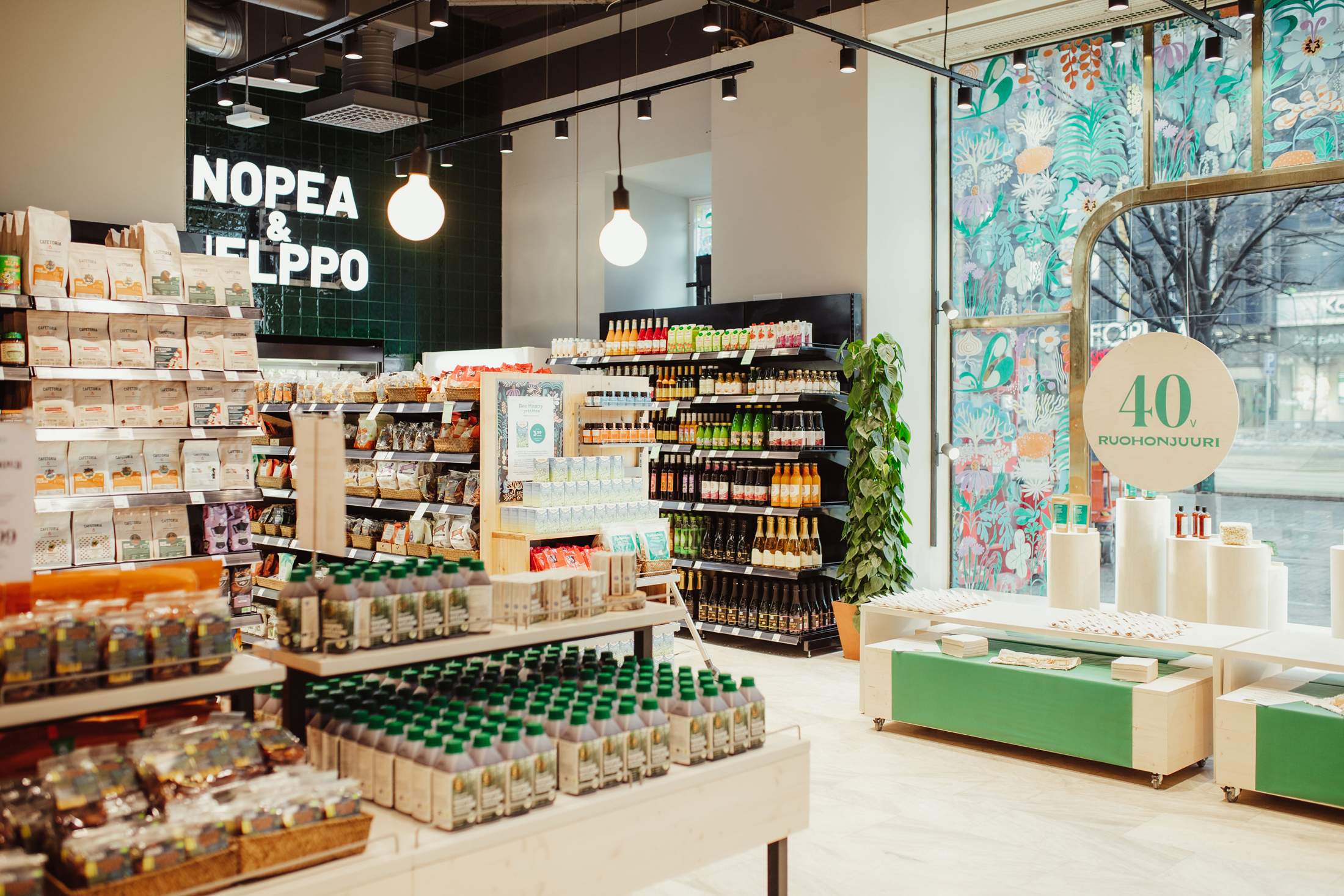 Set up in 1982, Finnish food retailer Ruohojuuri grew a hungry audience for its produce long before sustainability was a buzzword. Today it's still bucking trends, opening a vast brick-and-mortar flagship in an art nouveau building in downtown Helsinki. "People need face-to-face, personal service," says CEO Päivi Paltola, who worked with design agency Amerikka to make the most of the space. "For physical shops to stay relevant, they need to be places people want to spend time in." — pbu
ruohonjuuri.fi
---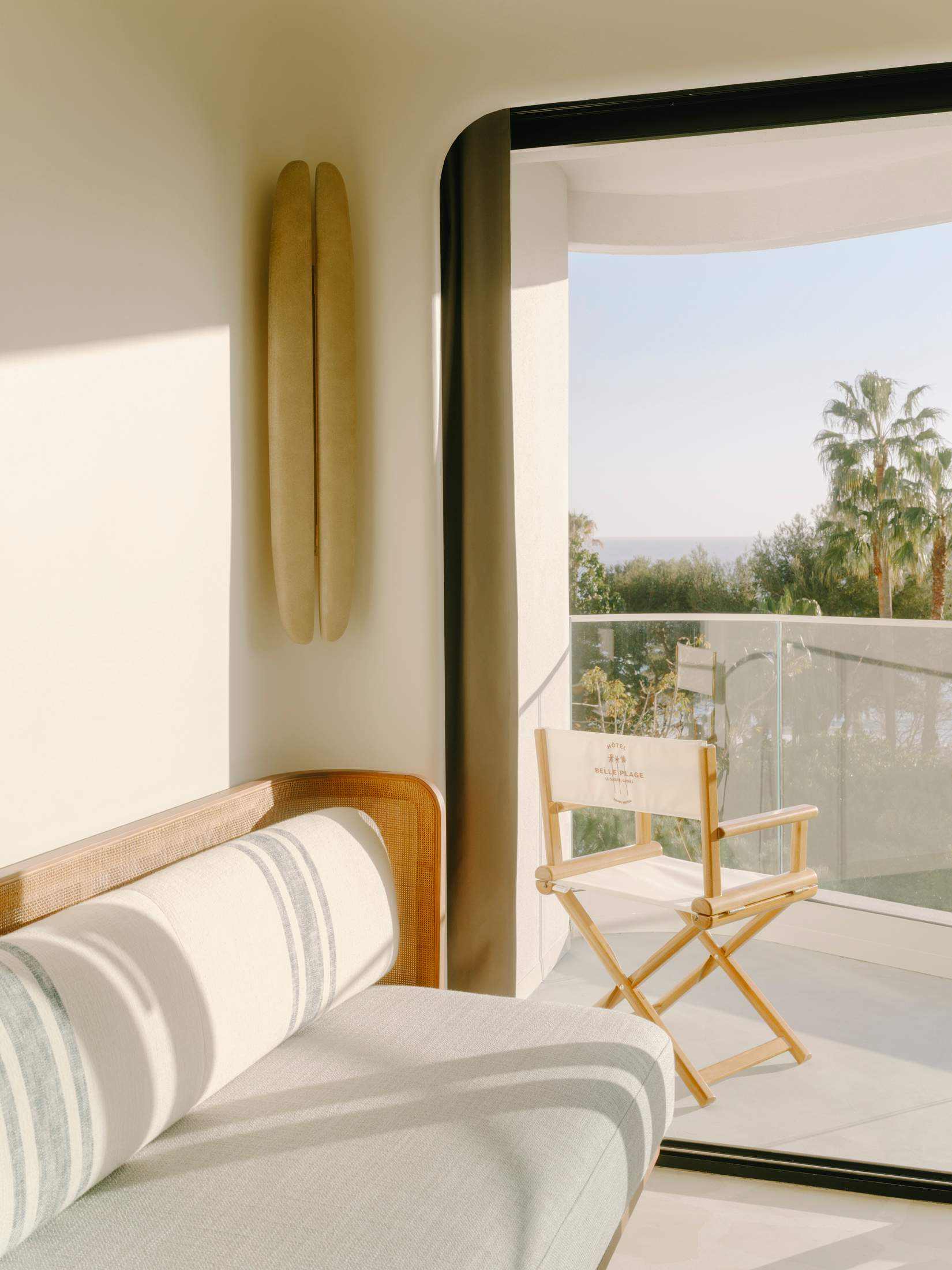 Opposite sandy Suquet beach in Cannes' historic heart, the city's latest hotel opening feels miles from the glitz of the Croisette. Behind the Bauhaus-inspired façade are 45 guestrooms that blur the lines between inside and out with sea views and natural materials. "We wanted this to be a place where guests can truly feel good," says interior designer Raphaël Navot. On the roof terrace, Israeli chef Eyal Shani serves fresh Mediterranean cuisine. A must-try dish? Hummus with shrimps, laced with beurre noisette. 
hotelbelleplage.fr
---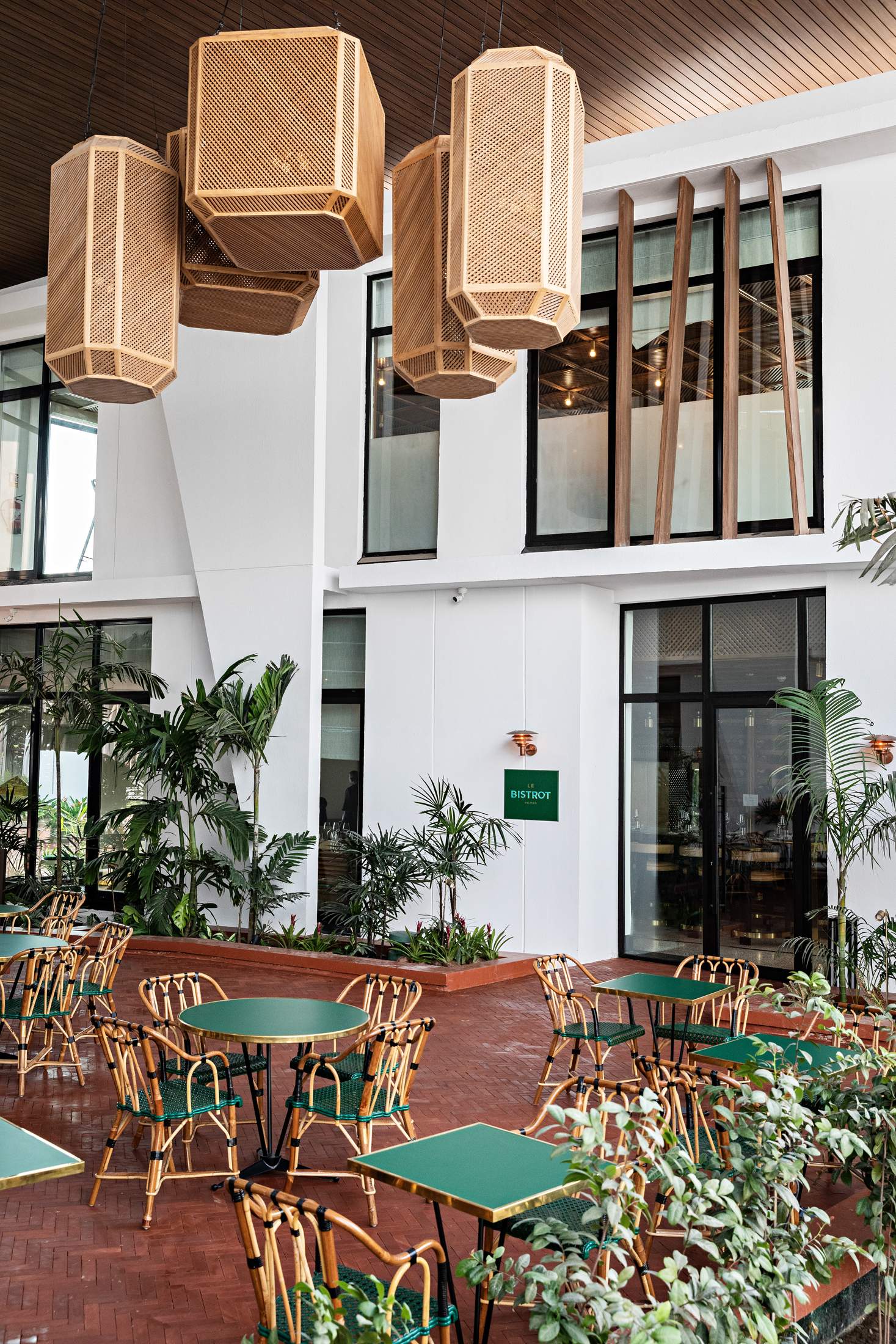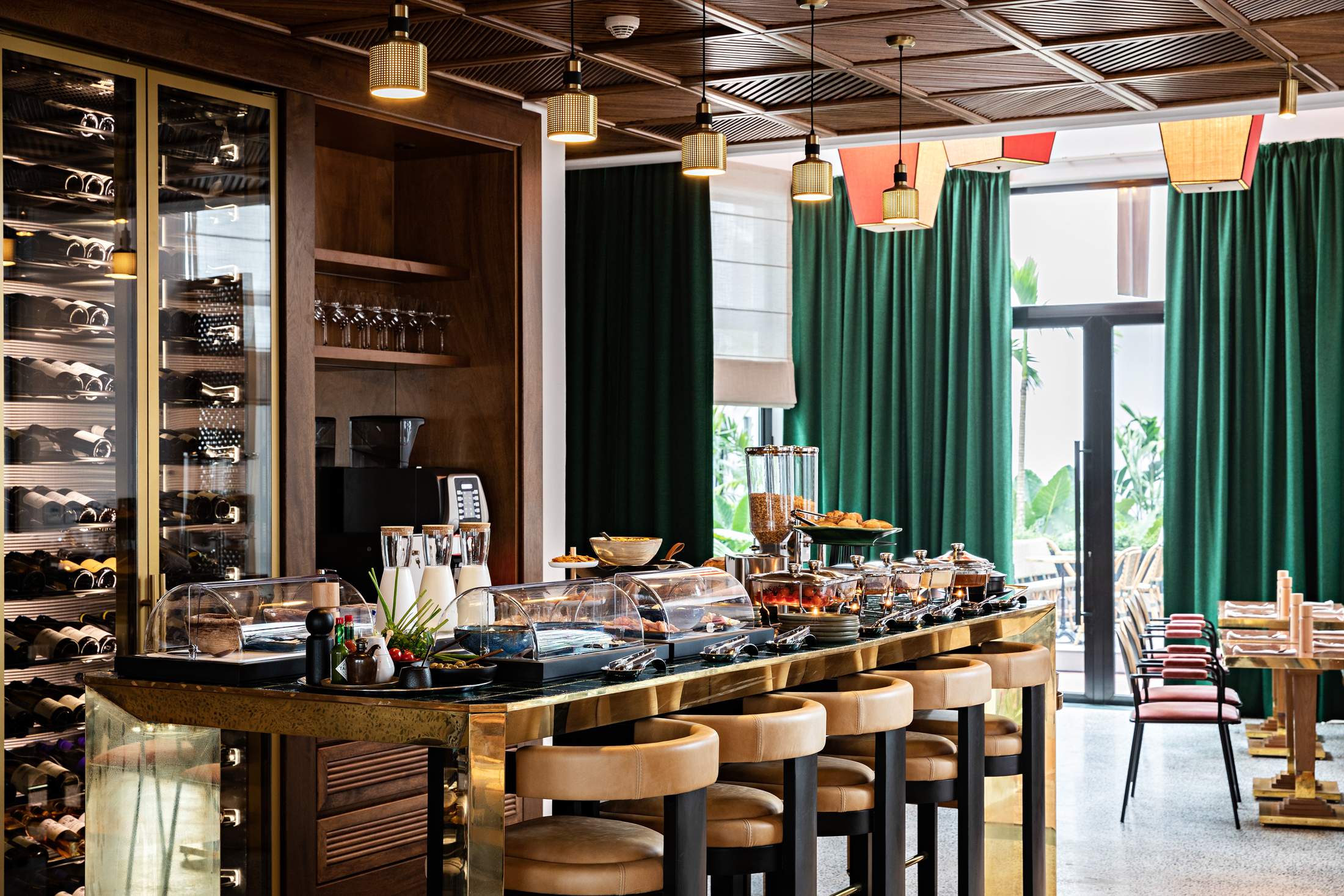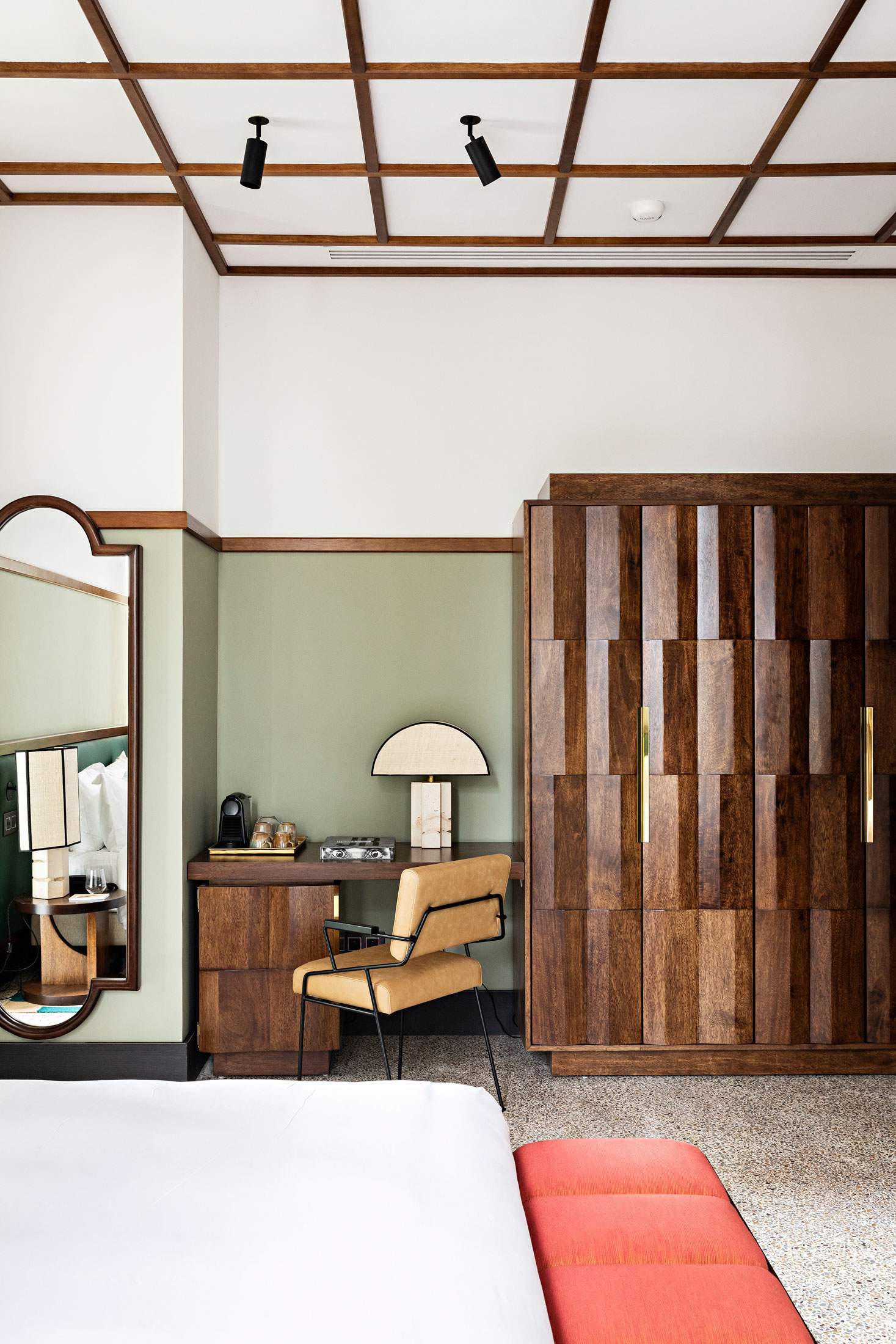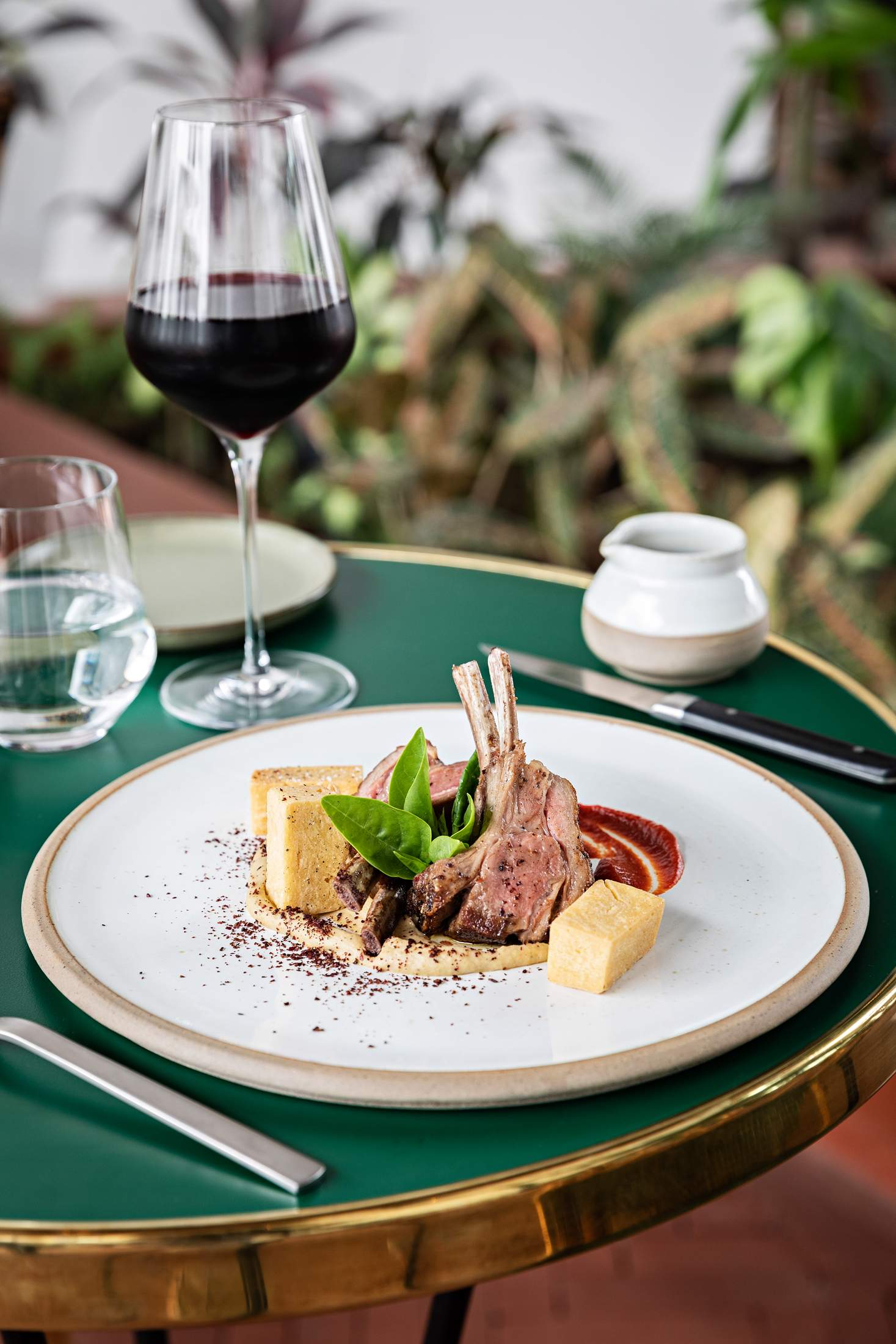 Côte d'Ivoire has a smart new addition to Abidjan's embassy-lined Les Deux Plateaux neighbourhood a 15-minute drive from downtown. Hotel owner Abdallah El Gandour tapped Abidjan-based Désiré M'Bengue to complete the nine buildings that form La Maison Palmier. Beyond the whitewashed façade is a playful interior of terrazzo floors and art deco-inspired mirrors. Rattan furniture from Parisian architect Maxime Liautard sits atop rugs by Senegalese textile designer Aïssa Dione. The restaurant offers an international menu from French chef Matthieu Gasnier and the bar is a smart spot for a poolside tipple. — gch
lamaisonpalmier.com
photographer:  Igor Zacharov. images: Marine Billet, Jen Castro, Gaëlle Le Boulicaut, Ambroise Tezenas, Christophe Coenon, Yann Deret.