Inventory: Food & drink / Global
Table talk
Wine and cheese tasting in Amsterdam, Japanese dishes meet seasonal Finnish ingredients, Australian craft gin and a Parisian bar with a global twist – here are our tantalising food and drink picks for this month.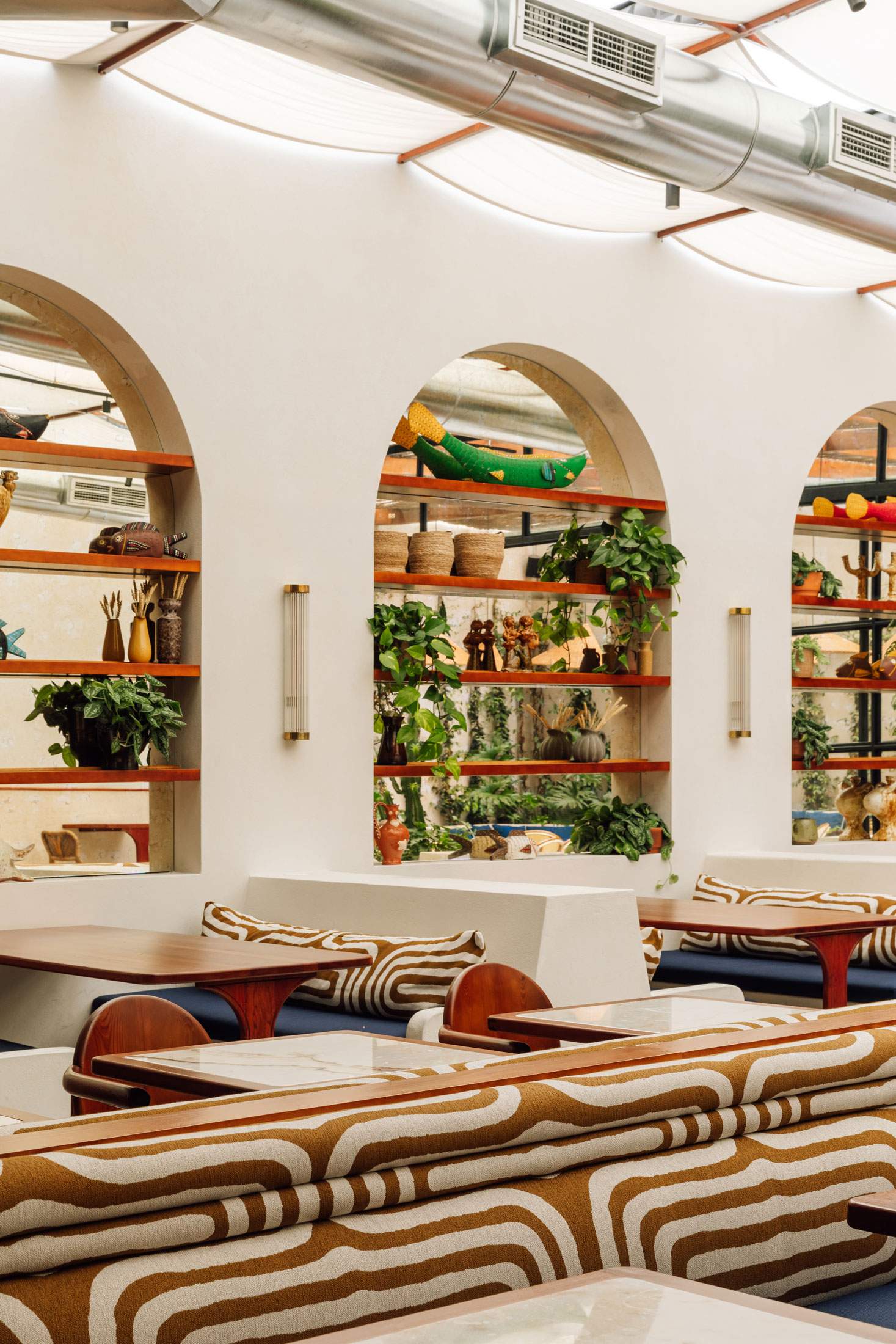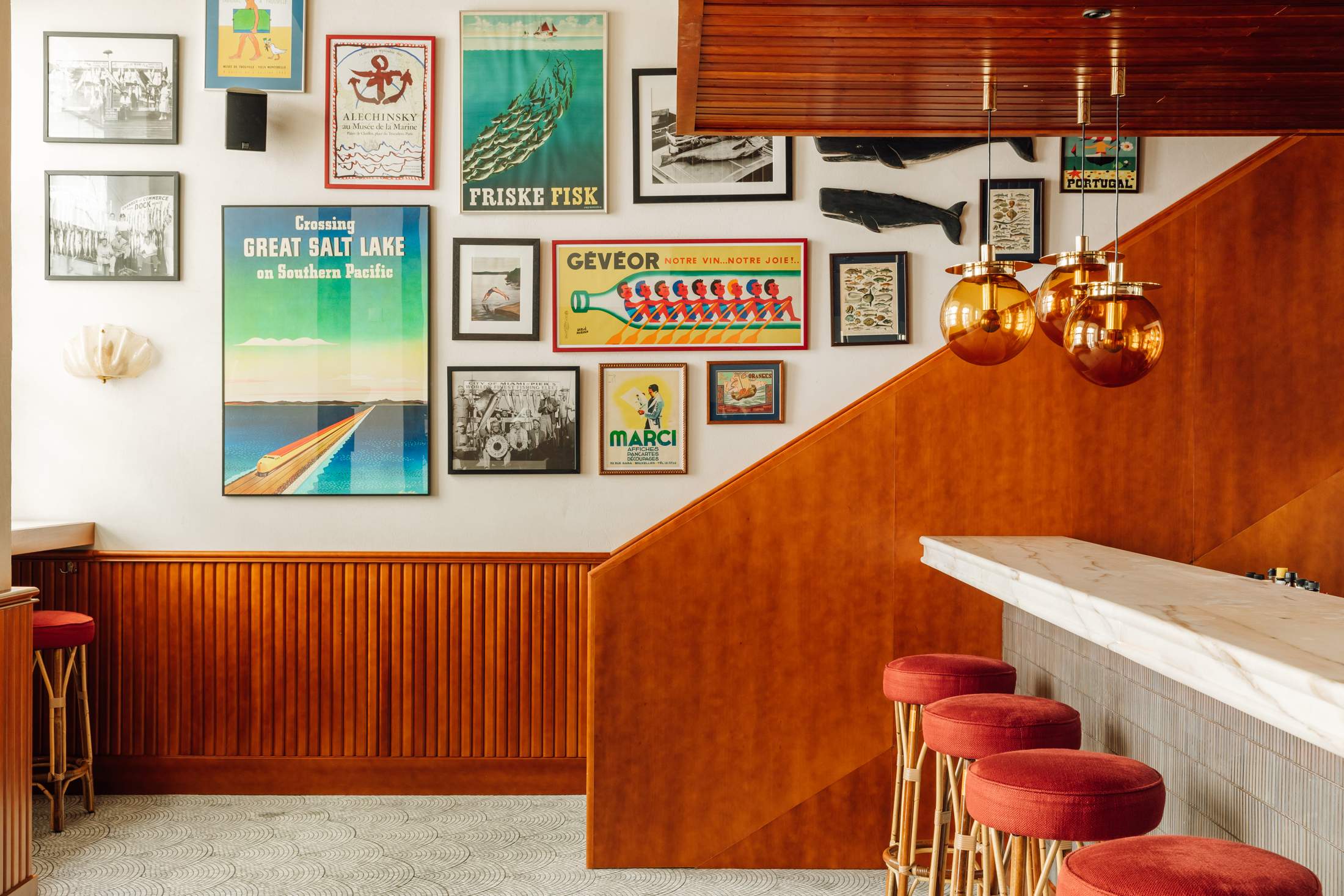 Margaux Marcy and Pierre d'Andrimont have an eye for bringing beautiful buildings back to life as lively restaurants, from the quaint corner where they opened Café Janis in Cais do Sodre to the nearby rooftop restaurant Javá. "I always look for a location with a good energy and then adapt the concept to fit it," says d'Andrimont. It was a space with a Crittall glass ceiling and terrace that inspired their latest opening, seafood restaurant Rosamar. "Although I love the typical marisqueiras, I felt there was something missing that had a more modern approach," says d'Andrimont. The interiors, by British-Portuguese firm Studio Pim, nod to the nautical with wood panels and white and blue fabrics. The seafood is local but the recipes are global, from ceviche and tagliatelle alle vongole to prawn tacos.
brigadelisboa.com/rosamar
---
"Our passion for wine and cheese developed over the years during working-holiday sabbaticals on farms and vineyards across Europe, Israel and Australia," says AJ Pawlikowski. Born in the US, he and partner Malory Lane lived in Tokyo before moving to Amsterdam in 2019 with the idea of starting a wine-and-cheese business. The pair found a charming premises in the central Jordaan district and tapped Amsterdam architects Ninetynine to spruce up the bright, brick-fronted space. They also turned the small kitchen at the back into a lively tasting room, with the help of carpenters Houthandel van Steen.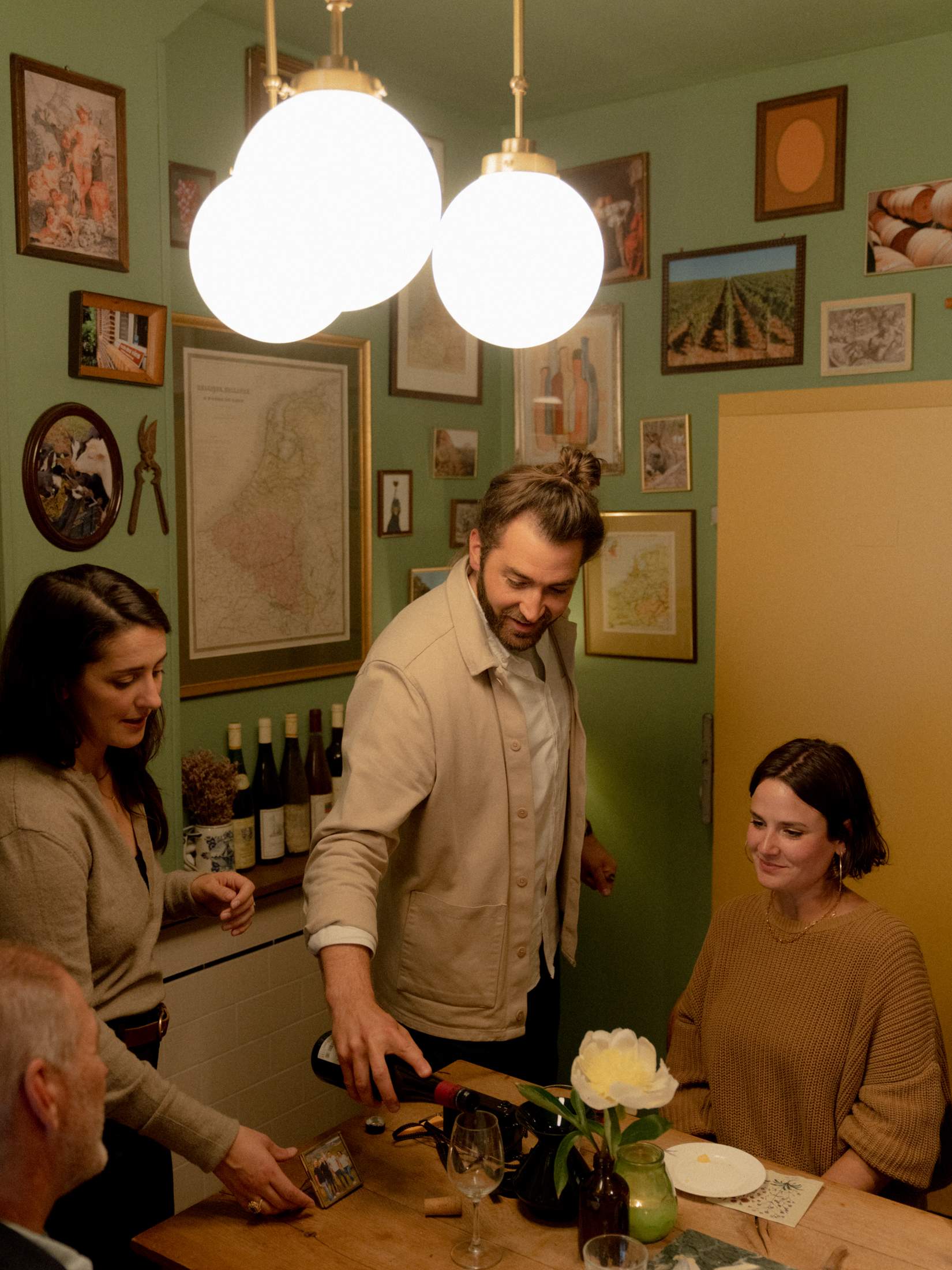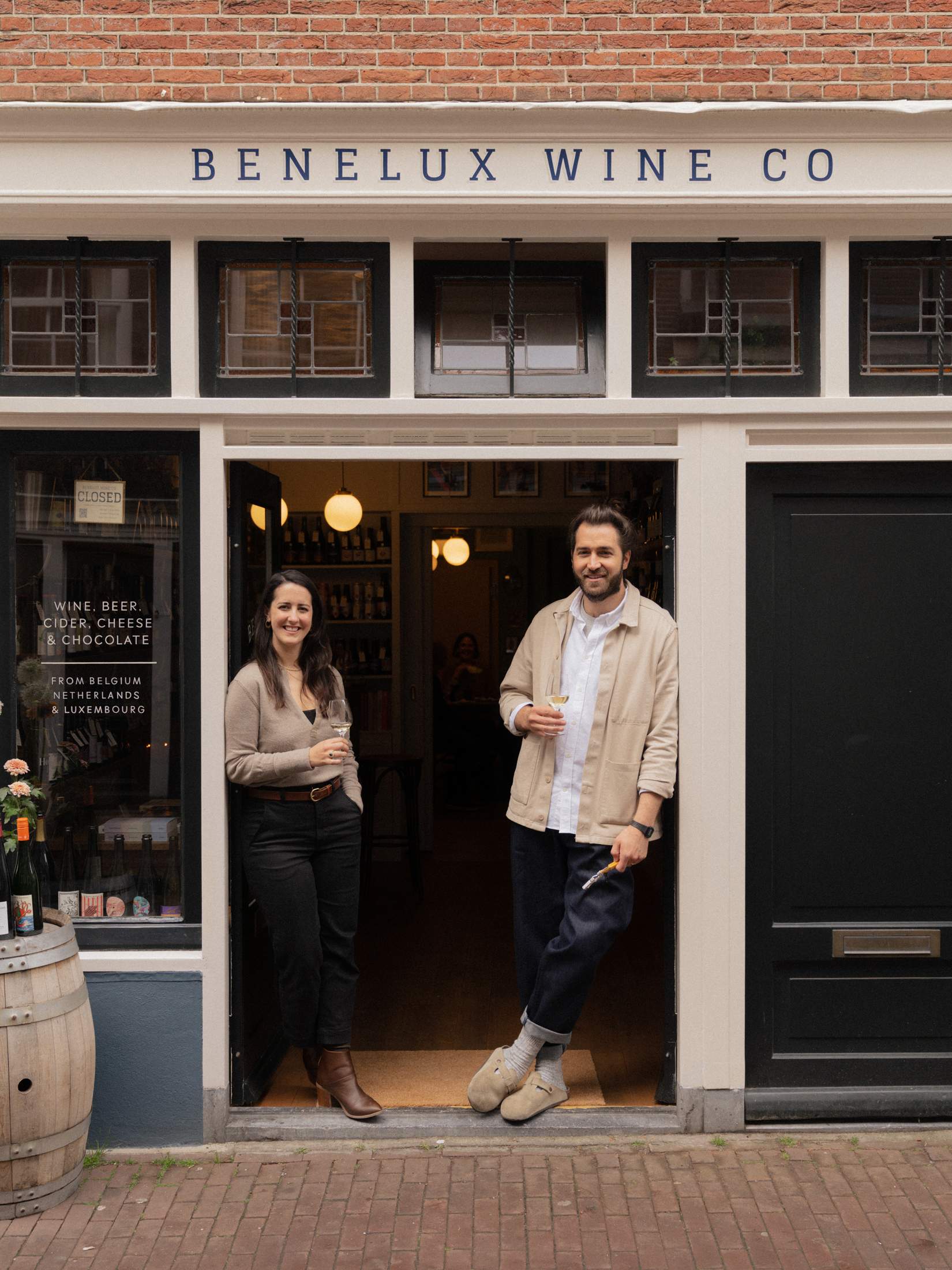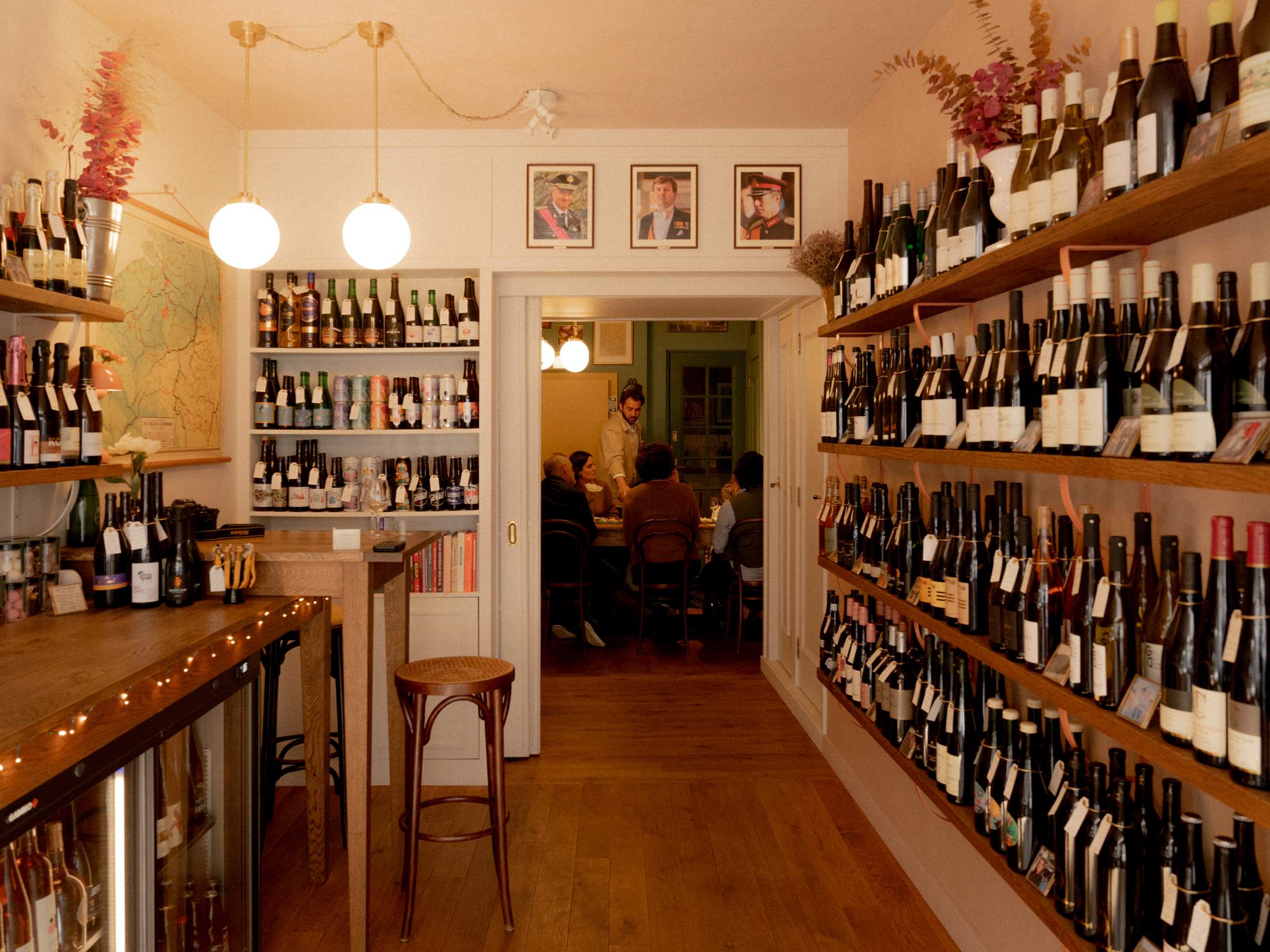 After visiting every wine-maker they could find within 400km of their new base, Pawlikowski and Lane, a cheese specialist, opened Benelux Wine Co in December 2020. Most of its reds come from Luxembourg, a few from the Netherlands' regions of North Brabant and Limburg and some from Belgium too. "Just consider that the majority of emissions tied to any bottle of wine are connected to the distribution process," says Lane. "In Amsterdam, how sustainable is a bottle of low-sulphite, spontaneously fermented wine sourced from New Zealand – or Sicily – for that matter?" 
Benelux Wine Co puts on cheese and wine tastings with a different theme every week. "We also hold tastings on canal boats, which fosters an inclusive drinking community around the shop. The concept of running a family business, similar to the kind you'd see in Japan, is something that we've always respected," says Pawlikowski. 
beneluxwine.com
---
Think of a Parisian bar and you'll most likely picture bentwood Thonet chairs, zinc counters and brusque-talking waiters in aprons. Not at Bambino, the buzzing 11th arrondissement venue, whose owner Fabien Lombardi has brought a more international take on going out to the French capital.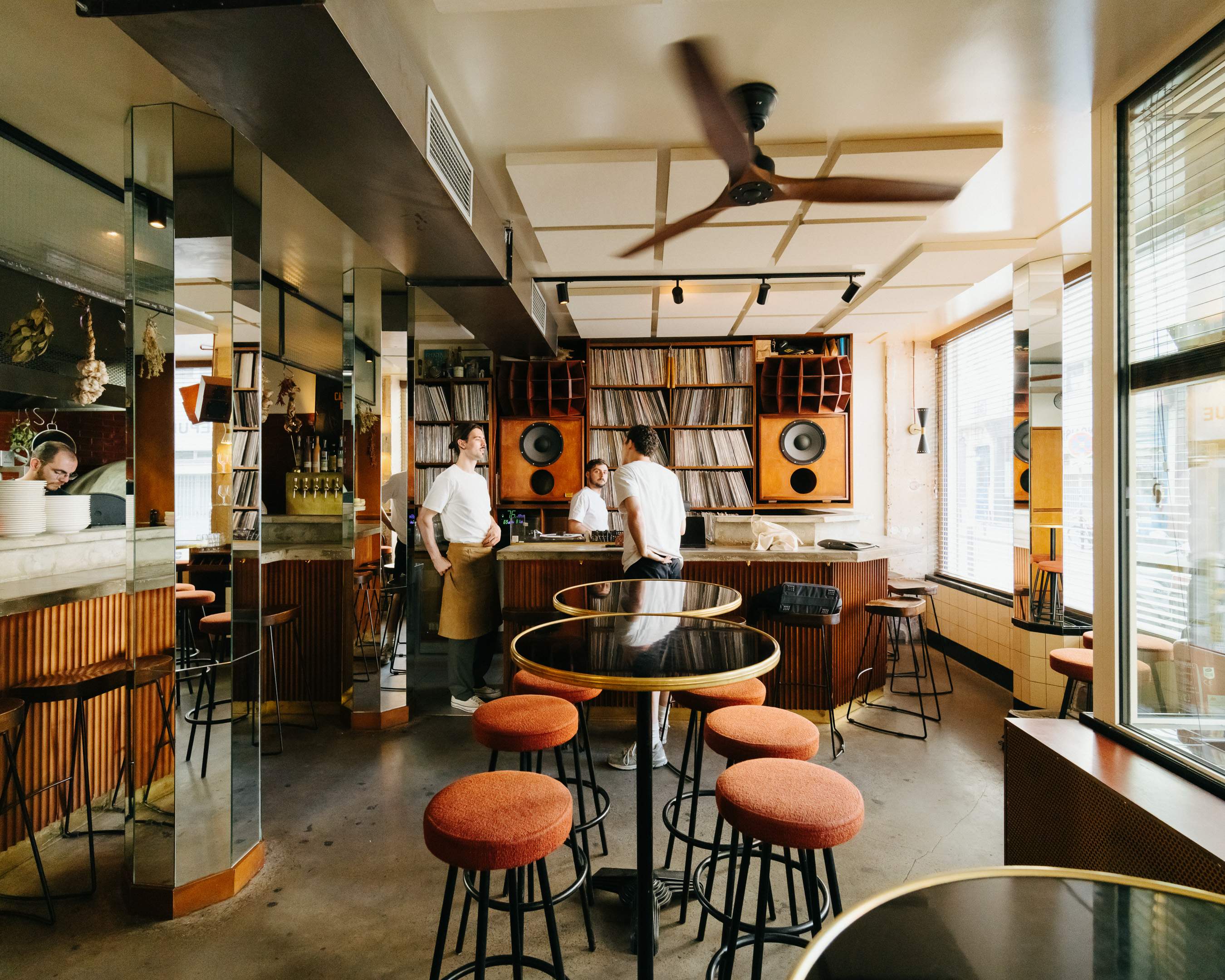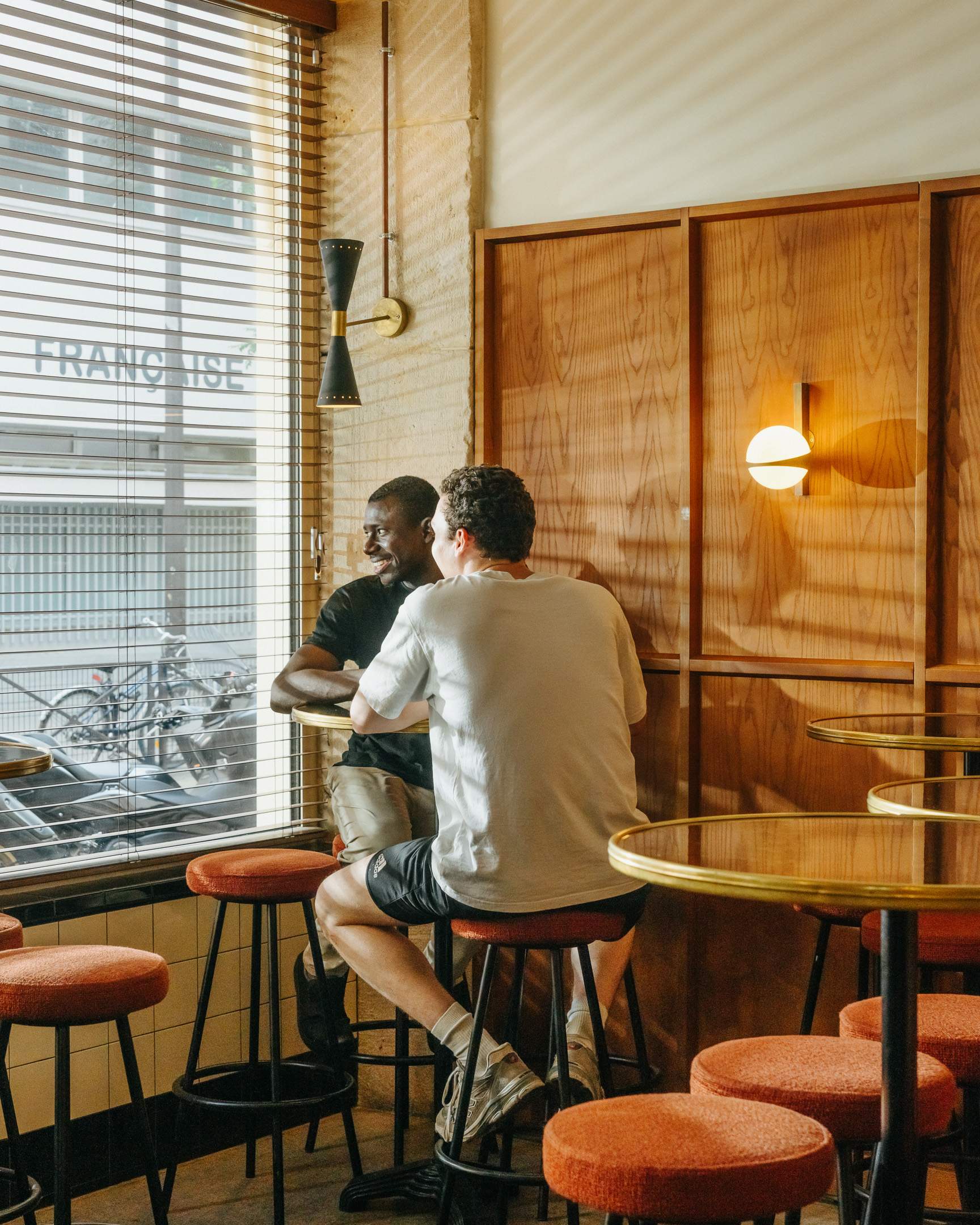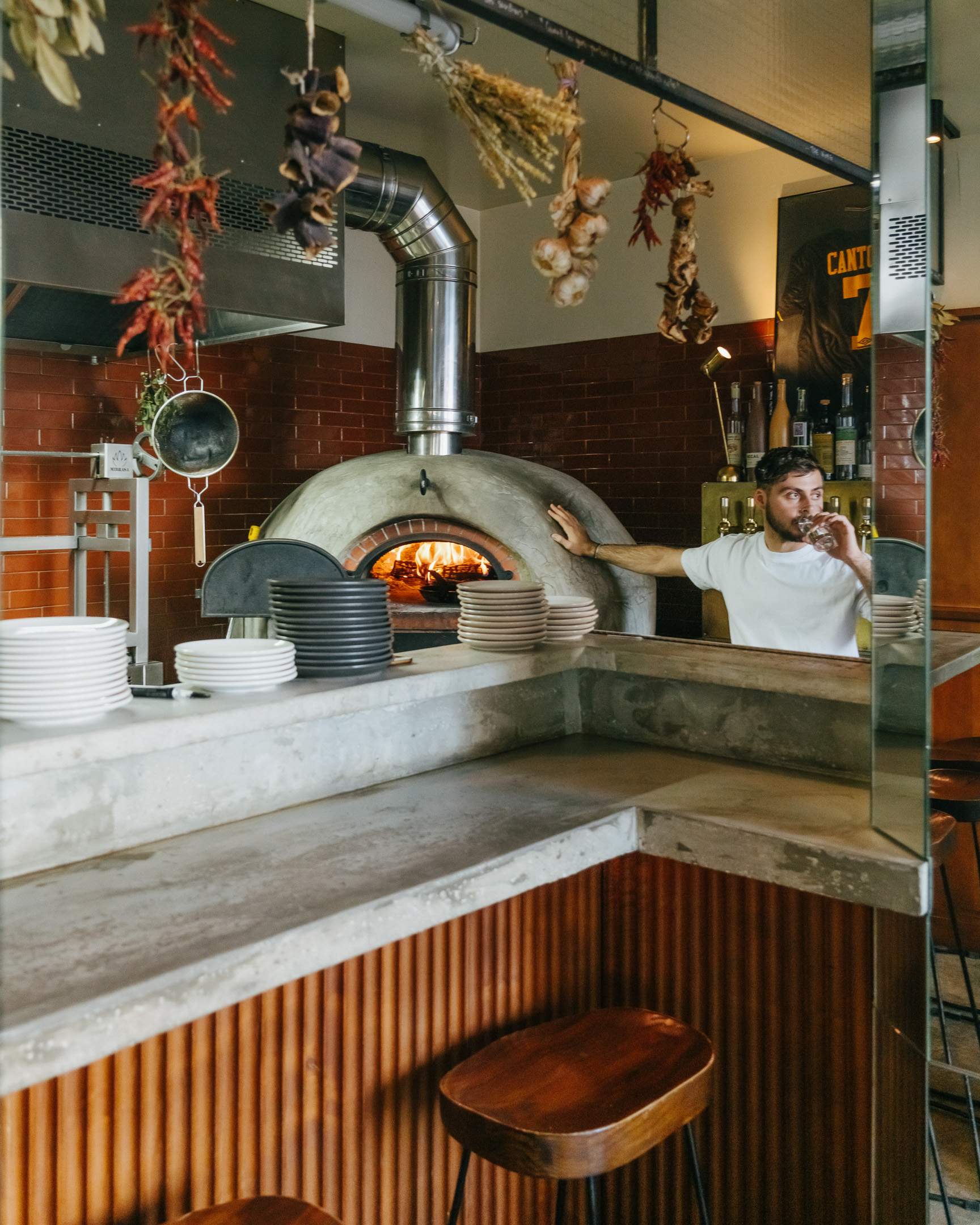 "We have taken inspiration from the festivity of Tel Aviv, the clubs of London and the jazz cafés of Tokyo," says Lombardi. The upshot? A space that feels jovial yet grown-up with a wood-and-mirror panelled interior, dim lighting and plenty of vinyl from Lombardi's impressive record collection. 
From 19.00 the open kitchen churns out a selection of small plates for sharing: think tahini-drizzled grilled aubergine, octopus with nduja, and roasted chicken sandwiches. By the time late evening rolls around, the food becomes secondary and the dancing starts. If your moves need a little help, there are negronis and other cocktails on tap alongside craft beers, G&Ts and plenty of (actually nice) natural wine. 
bambinoparis.com
---
Four Pillars Distillery
Healesville, Australia
Aussie gin brand Four Pillars was started by friends Stuart Gregor, Cameron Mackenzie and Matt Jones in 2013 but the public was thirsty for more. Luckily its new distillery in the Yarra Valley, an hour's drive east of Melbourne, offers tastings and cocktail workshops. Those interested in the craft can book in to see how the stuff is made (hint: in vast German copper stills and with native botanicals). As well as the classics made with lemon myrtle and Tasmanian pepper, the distillery sells new tipples including one made with shiraz grapes and a spiced gin designed with a negroni in mind. Cheers to that.
www.fourpillarsgin.com
---
Located in a residential area of Misuji near Ueno, Nomura Shoten is a new kaku-uchi bar by Soran Nomura. "It's a next-generation liquor shop where people can discover new drinks," says Nomura. The 38-year-old owner knows a thing or two about the art: he trained as a bartender in London and worked at bars including Fuglen and Ao in Tokyo. He also collaborates with Japanese distilleries to develop new products.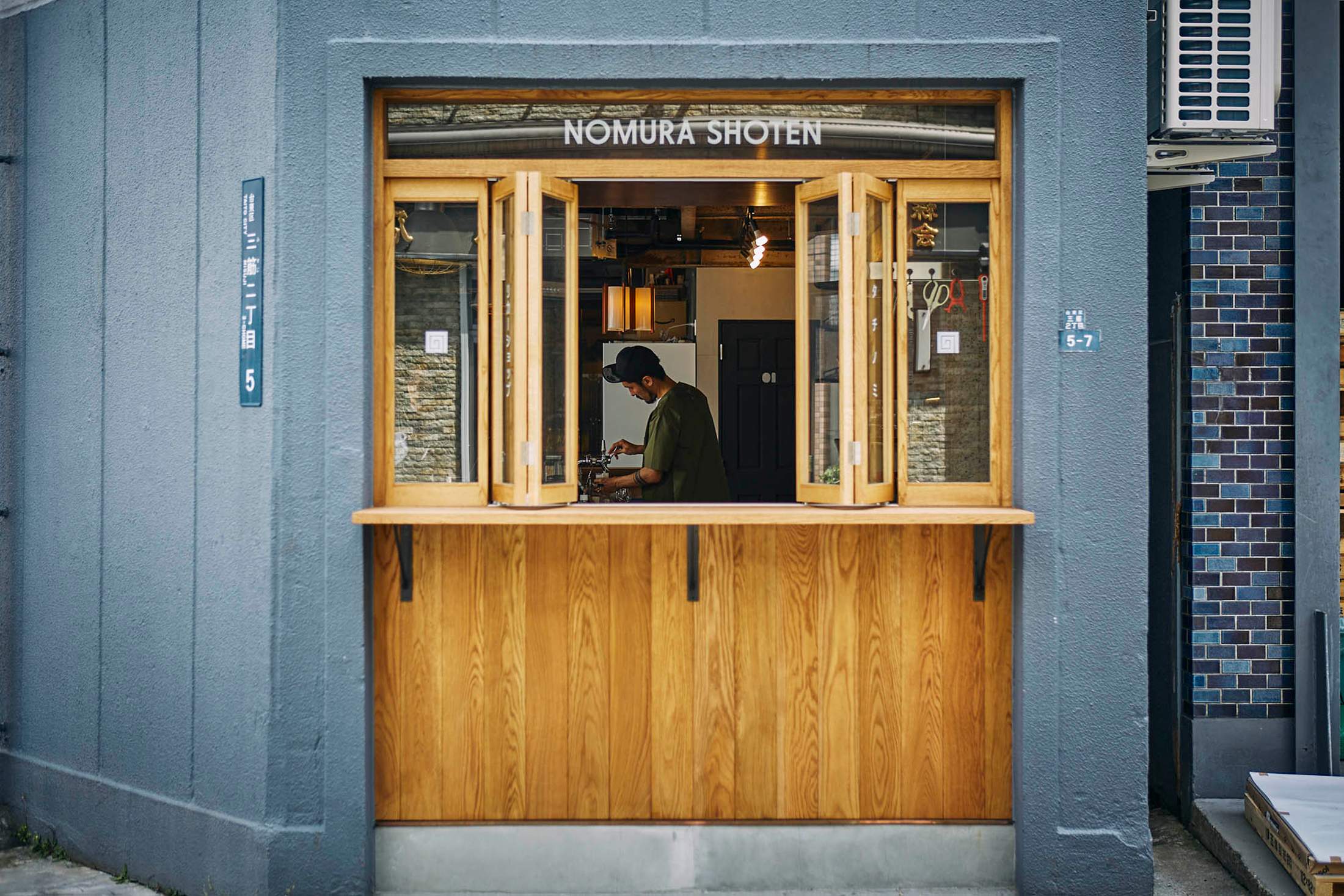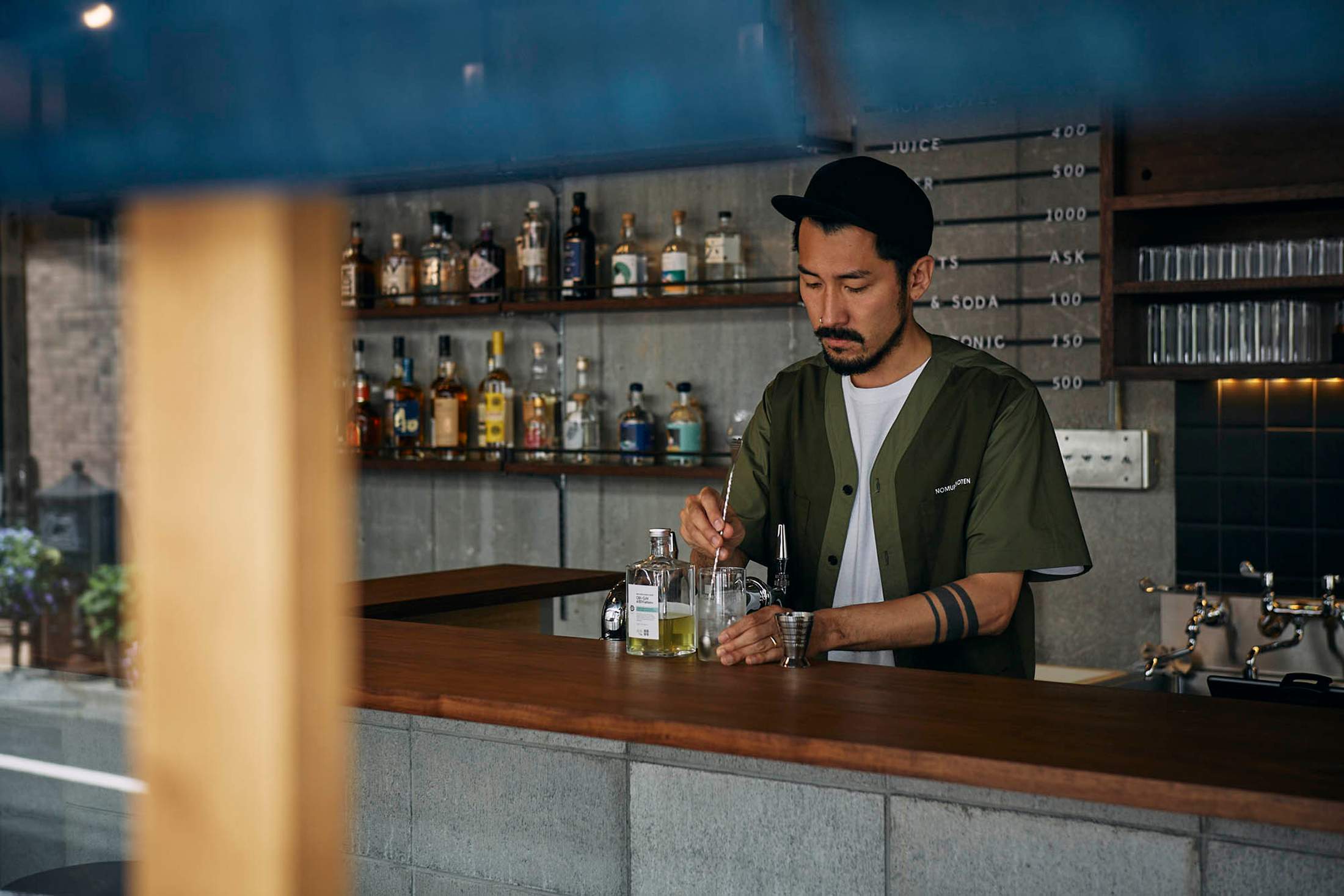 Nomura doesn't mix cocktails here but instead serves distilled drinks including rum from Okinawa and shochu with soda or tonic water to introduce the drink. There are natural wines and craft beers from across the world as well as light dishes such as bao buns and curry (made by Nomura's mother). 
"If you liked the drink you had, you can purchase the bottle," he says."That's the kaku-uchi style."
r-k-k.jp
---
New to the ground floor of Helsinki's Hotel Kämp, Sanchome is the latest opening by the Finnish-Australian chef Tomi Björck. The proposition is simple: classic Japanese dishes made from seasonal Finnish ingredients.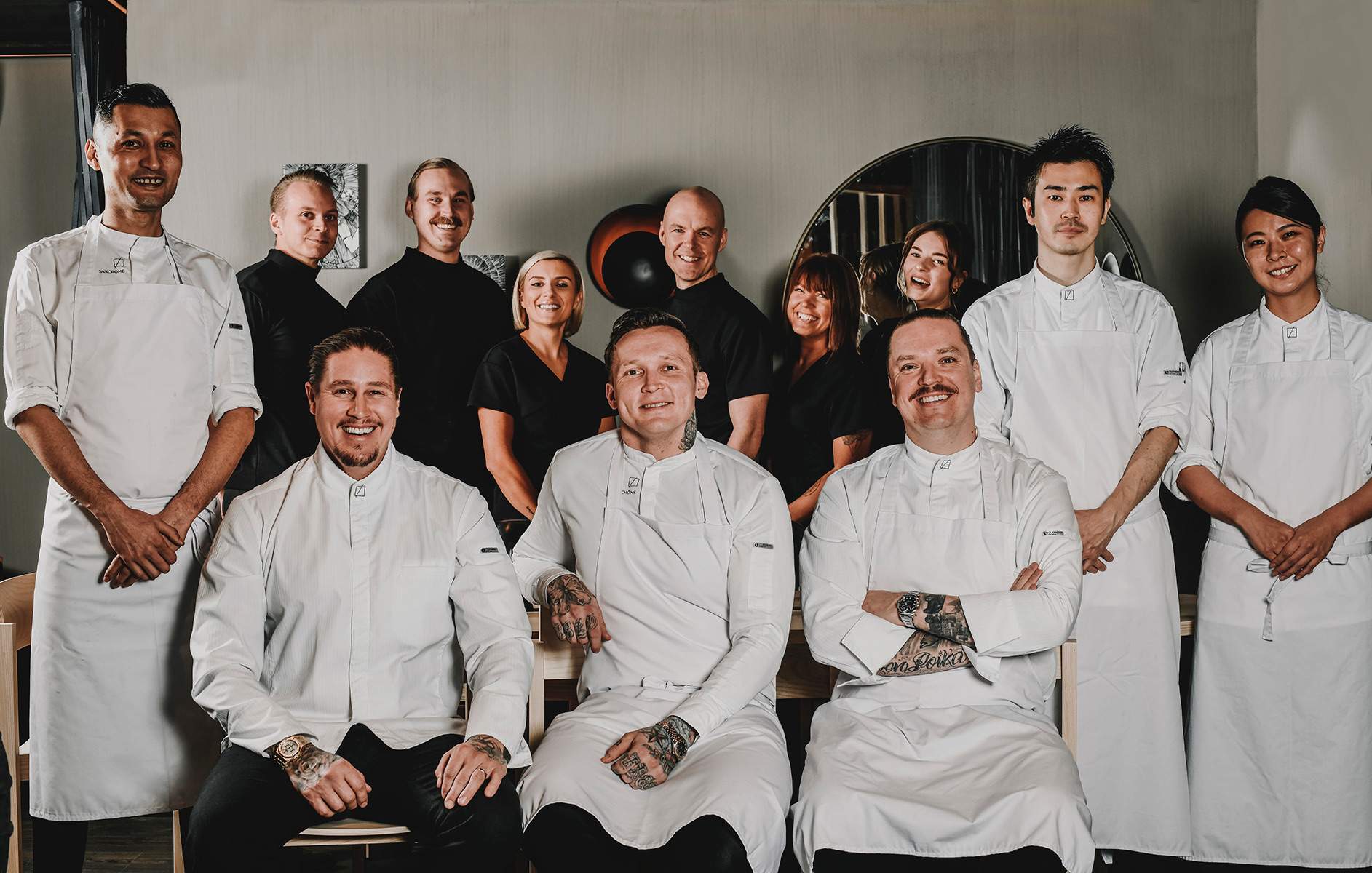 "Many high quality and ambitious Japanese restaurants opened in the West recently but Helsinki lacked one," says Björck, who has a theory why that might be. "It's one of the most demanding cuisines in terms of the cooking methods and the quality of the ingredients."
Led by Björck, the chefs in Sanchome's kitchen ensure that dishes such as beef tataki, bonito with ocean perch, and robata langoustine (with shiso butter) are as authentic as they need to be. Sanchome also serves an exclusive saké and there's a 20-plus-course tasting menu available at the six-seat omakase counter. 
sanchome.fi
---
Sushi Room at the Calile Hotel 
Brisbane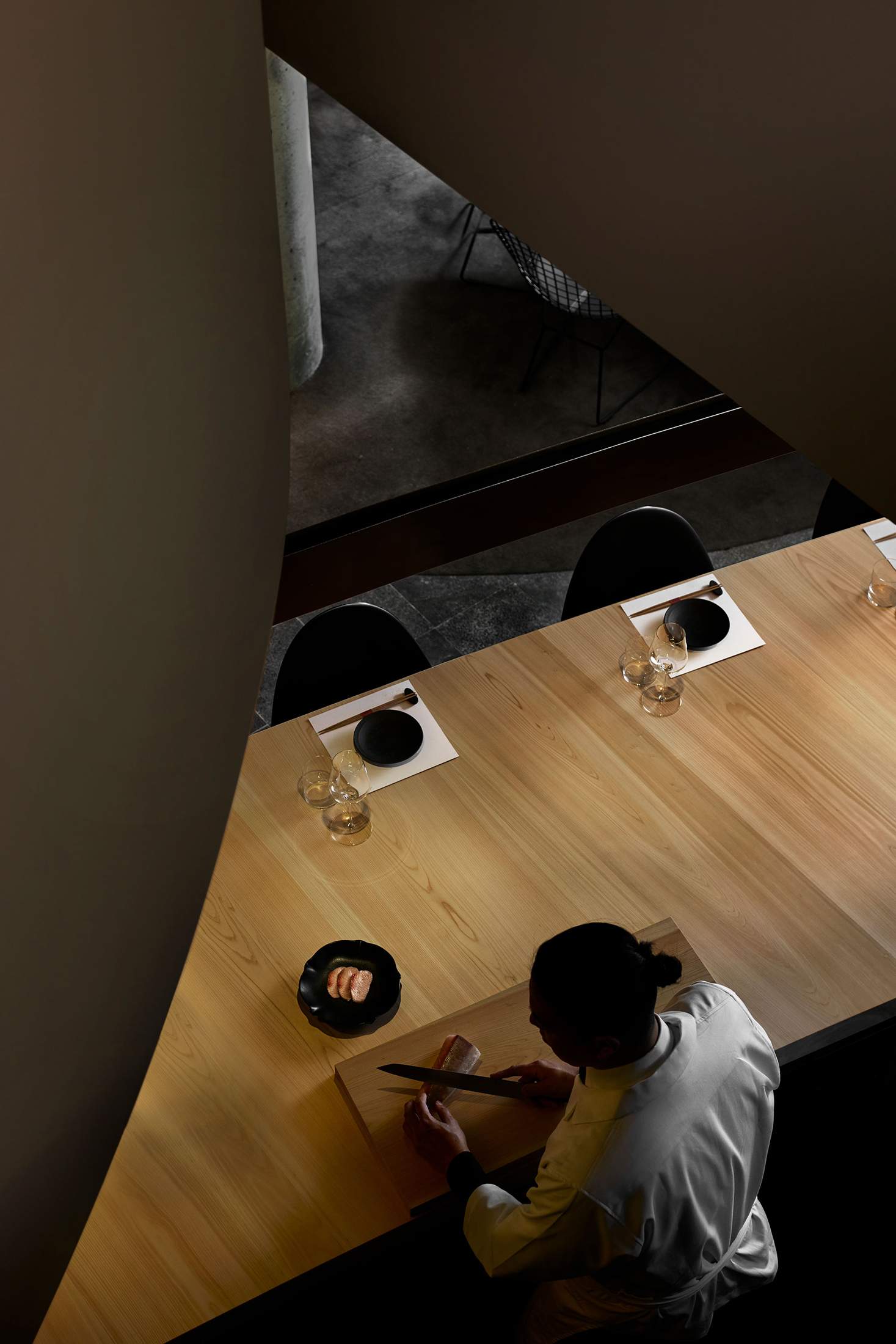 "When the opportunity came, it just made sense," says Simon Gloftis of his new restaurant, Sushi Room in The Calile hotel. The first thing you'll clock are the dimly lit but beautiful interiors, by Brisbane-based architecture practice Richards & Spence, featuring a nine-metre-long hinoki counter propped up with black limestone. The result is subtle but striking, with a menu dedicated to sushi and sashimi featuring decadent toro caviar and lobster tempura (and no Kewpie mayonnaise to be seen). "Chef Shinpei Raikuni doesn't let his ego overtake the quality," says Gloftis. "It's about beauty in simplicity."
sushiroom.com.au
---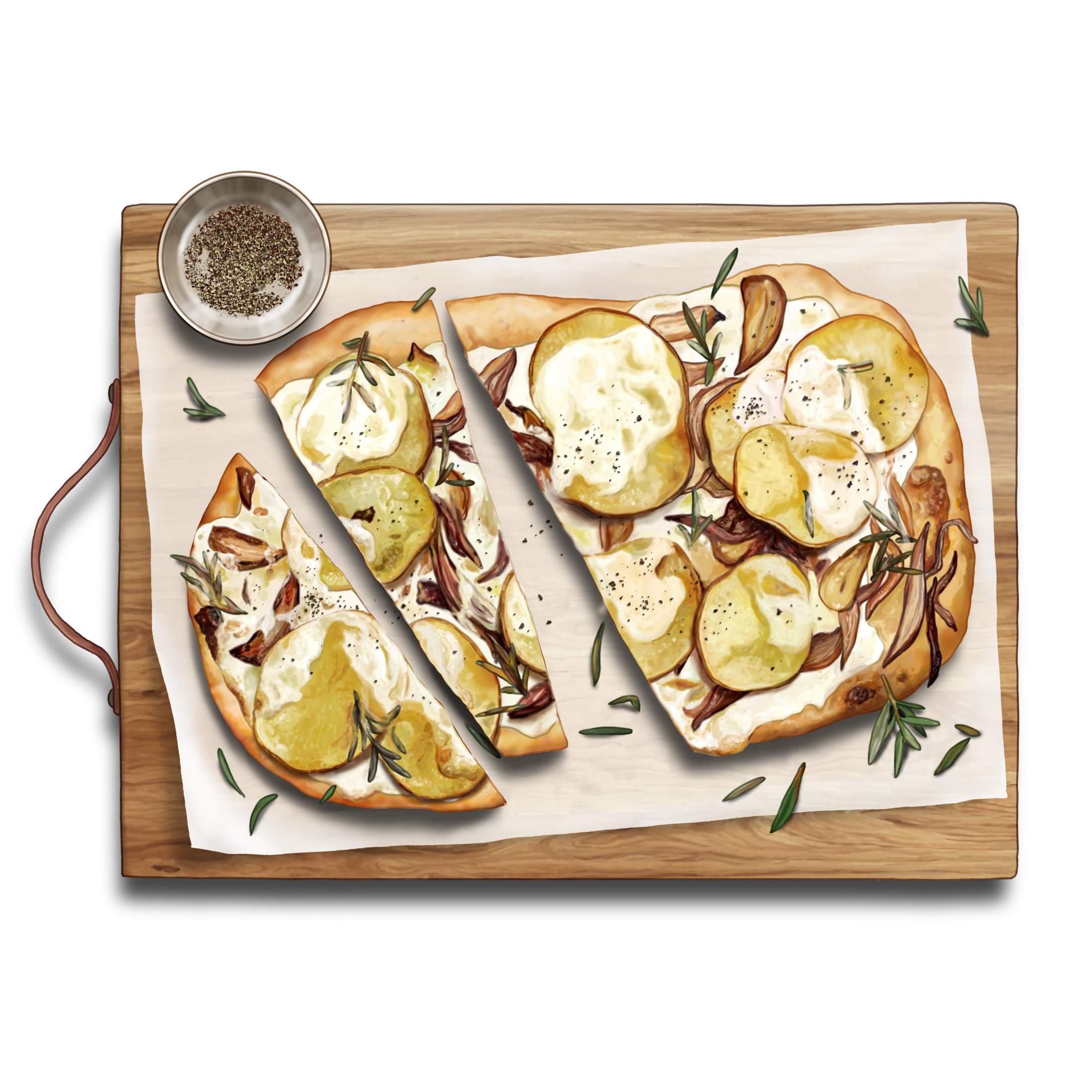 Recipe
Pizzetta with stracchino and rosemary
This month, Swiss chef Ralph Schelling shares his recipe for a small but scrumptious snack. "Set the oven to the hottest setting and make sure you preheat the baking tray," says Schelling. "It's the temperature that most closely resembles that of a wood-fire oven." You can also add toppings as you choose, from cicorino rosso to salty lardo. 
Makes 2 small pizzas
Ingredients
For dough:
10g baker's yeast
125ml lukewarm water
250g plain white flour
5g table salt
20ml olive oil
For topping:
3 medium waxy potatoes
100g stracchino cheese
2 tbsps rosemary leaves 
2 tbsps olive oil 
salt flakes, to taste
Method
1. Dissolve the yeast in water.
2. Pour the flour into a mixing bowl. Add the water, salt and olive oil, and combine.  
3. Mix in a food processor with a dough hook for a minute or two (or knead by hand for about 5 minutes) until the dough is smooth and elastic.
4. Cover with a damp cloth at room temperature for no less than an hour. 
5. Set the oven to 250C and preheat the baking sheet.
6. Slice the potatoes to 2mm rounds and blanch in boiling water for 30 seconds. Rinse in cold water.
7. Roll out the dough thinly and layer with the cheese and potatoes. Drizzle over the oil and sprinkle with rosemary and salt flakes.
8. Bake for 5 minutes or until the dough is crispy and browned. Enjoy immediately.
ralphschelling.com
  photographers: Francisco Nogueira, Jussi Puikkonen. Alex Crétey-Systermans. illustrator: Xihannation  images: Cieran Murphy, Shigeta Kobayashi, Anson Smart, Viola Virtamo