Inventory: Food & drink / Global
Bon appétit
Pasta like you've never tasted before – Japanese style, plus an Italian family coffee house in Sydney, cocktails on the beach in the Algarve and the pioneers bringing aperitivo culture to the UK: just a taster of the culinary delights we present for your delectation this month.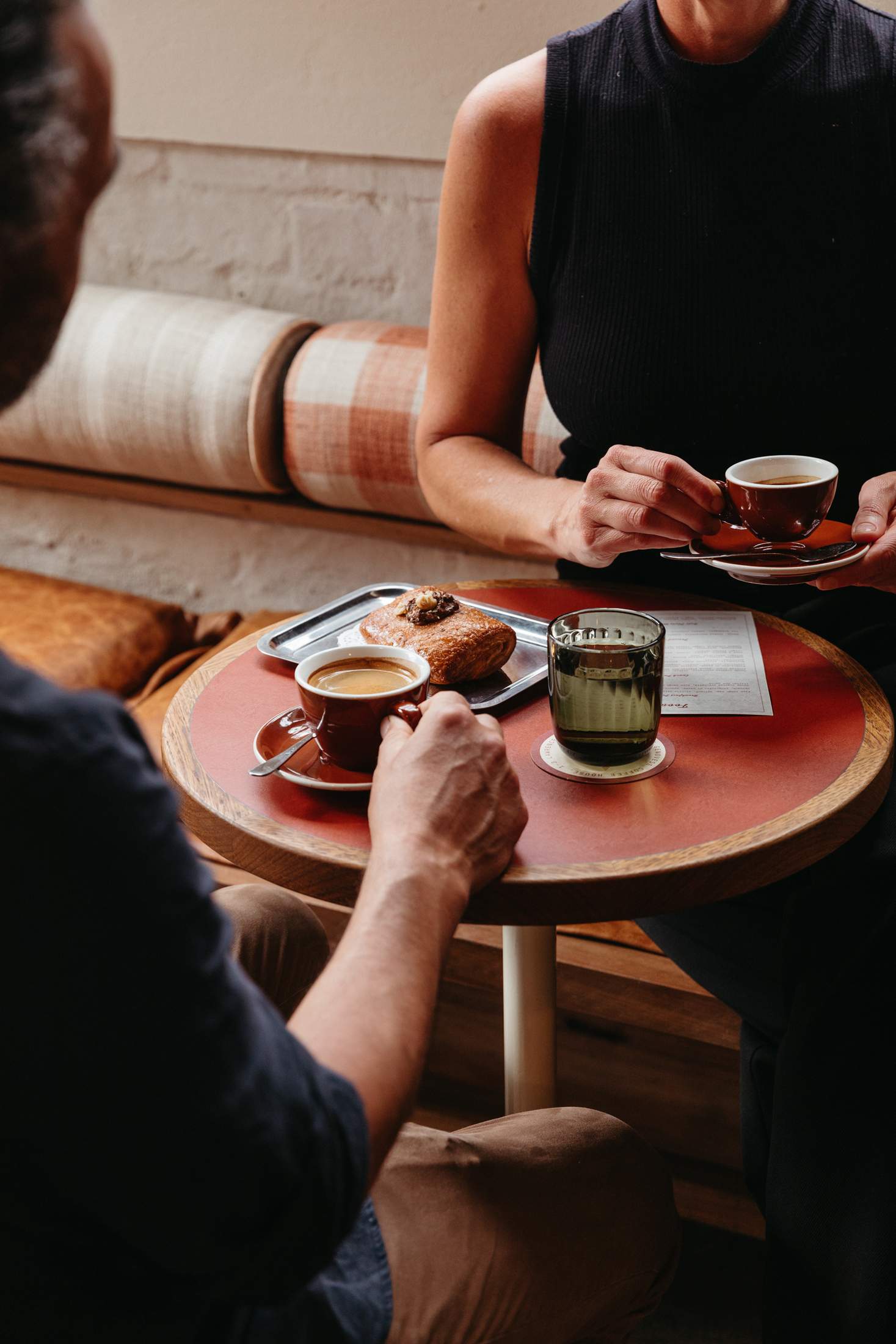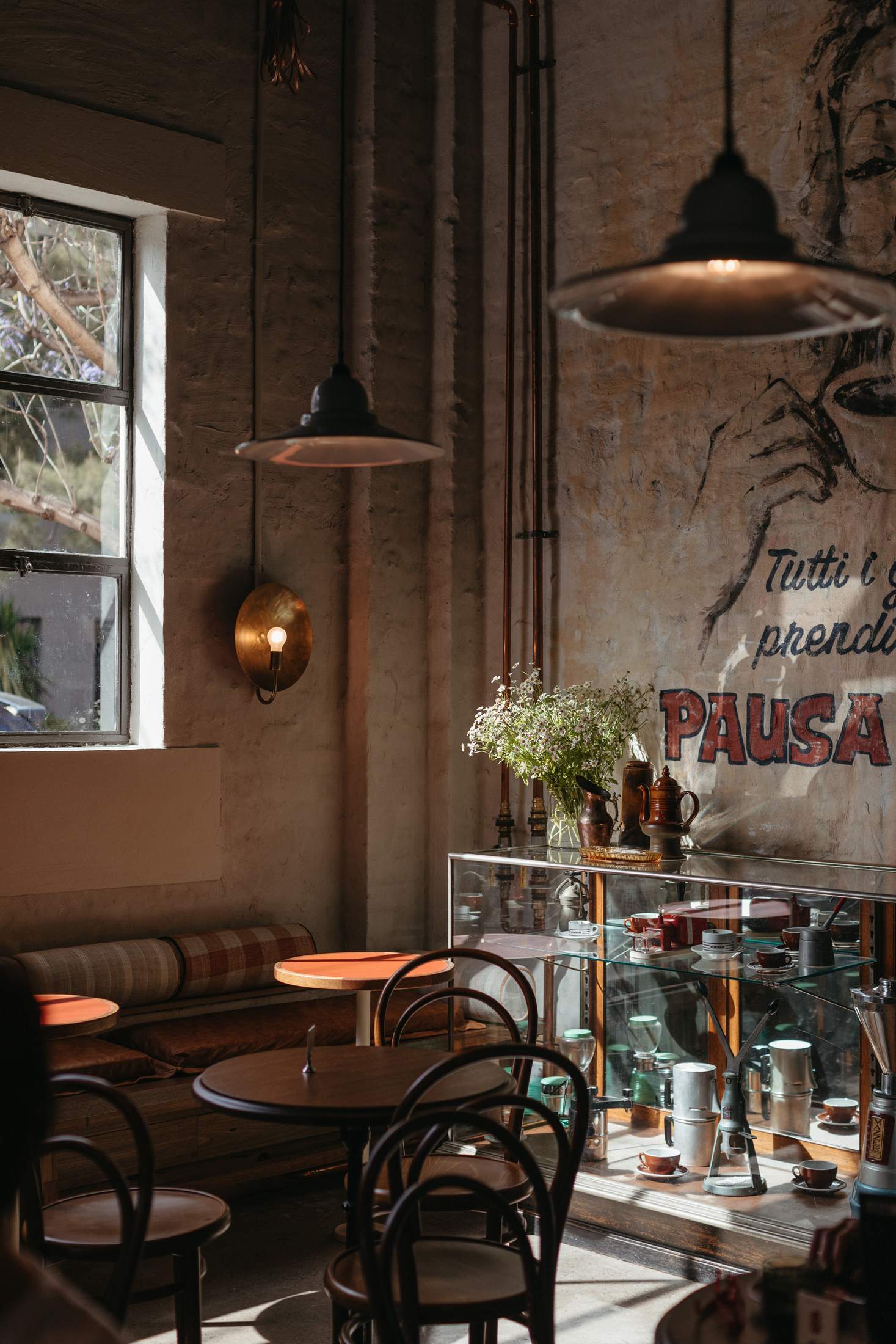 Genovese Coffee House
Sydney

In 1970, Italian-food importer Alfio Genovese set up a coffee roastery in Melbourne. His family has since been distributing beans to cafés across Sydney but it was only in 2021 that his grandson Adam Genovese opened an outpost in the Sydney suburb of Alexandria. Bondi-based studio Alexander & Co took charge of the warehouse's refurbishment, which is rich in terracotta, copper and brick, as well as leather, wool and coffee-hued textiles. The menu is packed with Italian choices, such as rosetta bread rolls piled with ricotta salata, spinach and egg. The coffee counts in its favour too. 
genovesecoffeehouse.com.au
---
Recipe
Japanese-style mushroom pasta

For this wafu (Japanese-style) take on an Italian staple, seek out mushroom varieties used in Asian cuisines, such as oyster, king oyster, shiitake, shimeji or enoki. "I recommend oyster or king oyster for texture and shiitake for flavour," says our recipe writer Aya Nishimura. And for a citrus kick? "Yuzu kosho is a fermented condiment made from yuzu zest and juice, with green chilli and salt."
Serves 2
Ingredients
200g linguine
4 cloves of garlic, finely chopped
400g Asian mushrooms
½ tsp 'yuzu kosho'
2 tbsps chopped chives (or shiso leaves)
For the 'mentsuyu' sauce base:
2 tbsps light soy sauce
2 tsps mirin
½ tsp dashi powder
Method

1. Cook the pasta according to the packet instructions.
2. Pour a few glugs of olive oil into a frying pan and fry the garlic until it starts to       colour. Add the mushrooms to the pan and season. Let them brown. Don't stir       too much but cook evenly.
3. Meanwhile, combine the mentsuyu ingredients in a small saucepan and gently         heat until the dashi dissolves.
4. Once the pasta is al dente, add 2 tbsps of the cooking water from the pasta to         the mushroom mix. Combine the mentsuyu and yuzu kosho, and stir until the           latter dissolves, then add to the frying pan. Let the sauce begin to bubble. Toss       the pasta with the sauce. Add a generous amount of freshly ground black                 pepper, top with chives and serve. 
ayanishimura.com
---
Gigi's Bar
Algarve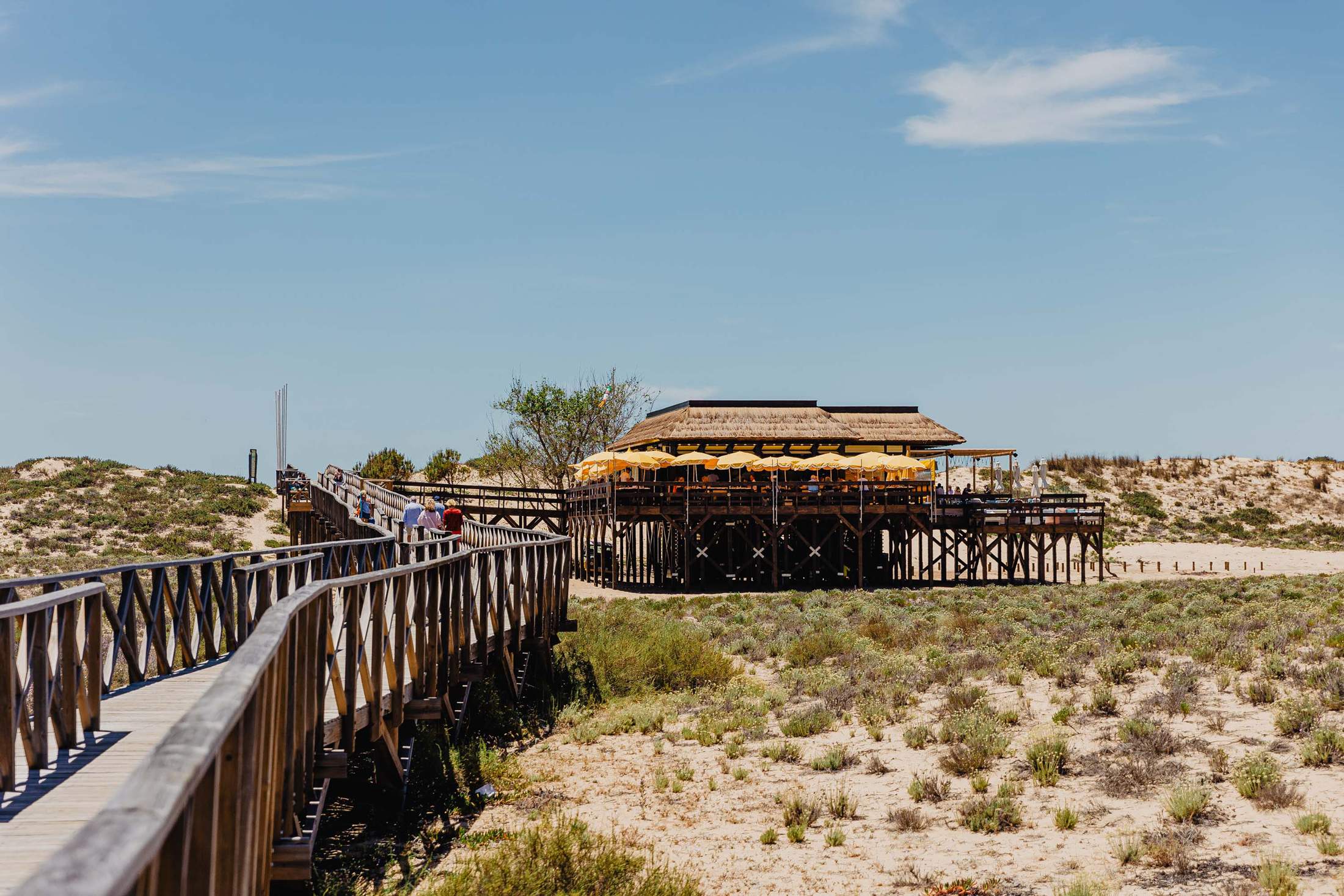 Only accessible via a seemingly endless wooden boardwalk over the quiet and dreamy Ria Formosa nature reserve in the Algarve, legendary beach restaurant Gigi's has had a refit. The new space, Gigi's Bar, takes the best bits from the venue's 35-year tenure, including some of the freshest seafood you'll find and a beautiful beachside berth. Think conquilhas (small clams) to vast platters brimming with crab, oysters and lobster. The stilted, thatched-roof restaurant was revamped by loal architects Essência Criativa under the watchful eye of owner Bernardo Reino. The bar has a new line-up of cocktails, including a riff on an Aperol spritz known as the Flamingo and a tasty tonic-and-tequila number: the Stork. For those seeking some late-summer sun and views of the Atlantic the new-look restaurant and bar are open between 12.30 and 16.00 every day between March and November. 
quintadolago.com
---
These Days
UK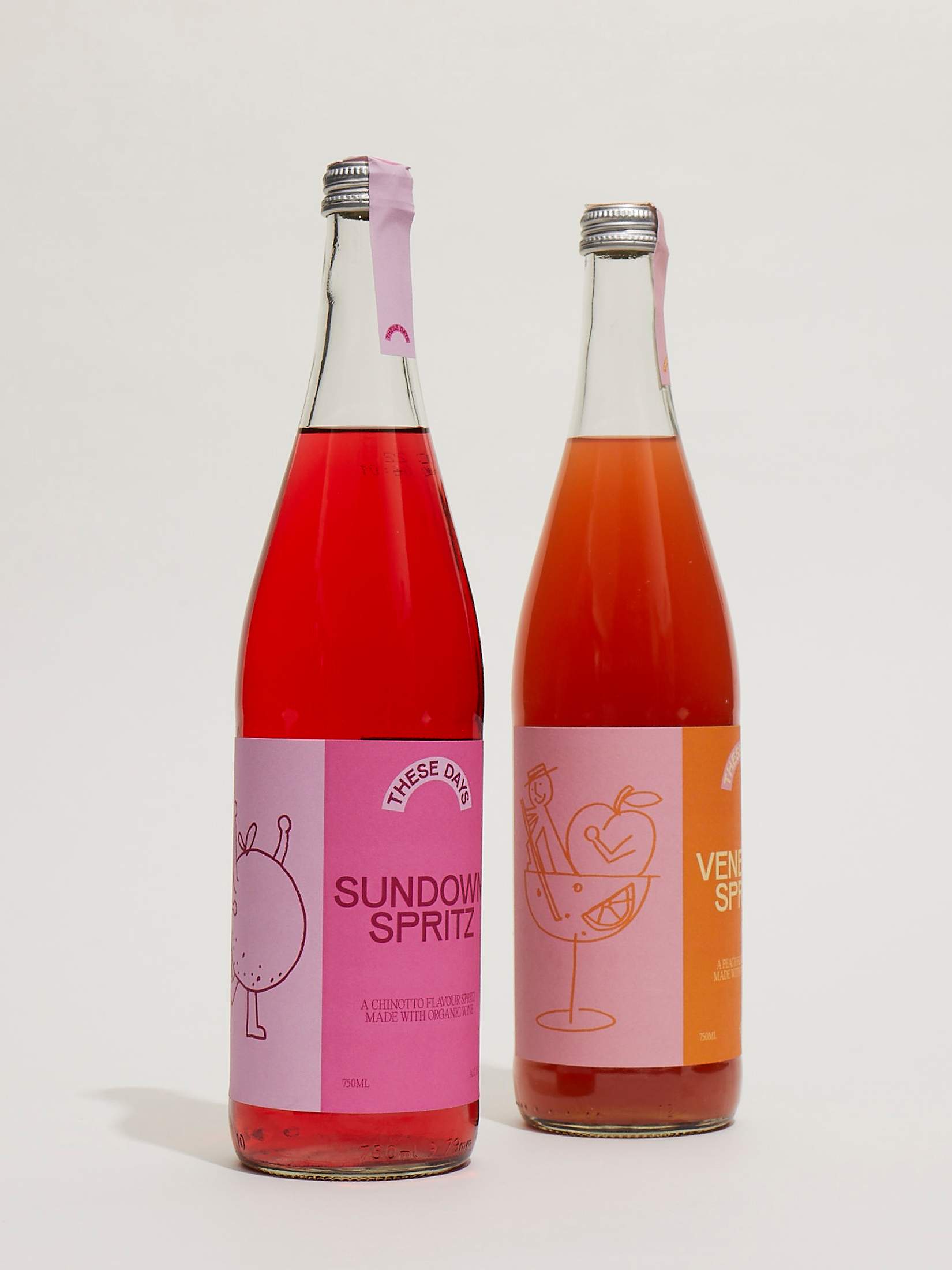 Oliver Man and Alex Beausire co-founded drinks company These Days hoping to bring aperitivo culture to the UK. "There's so much more to it than Aperol spritz," says Man. "I looked at the category's problems and found confusing branding, difficult serving suggestions and outdated recipes." These Days brings some simplicity to the mix. Its two spritzes are made with fresh fruit and white wine from Château Saint Cyrgues in the Côtes du Rhône – and that's it. 
The Sundown Spritz is made with chinotto, a bitter citrus fruit and blood orange. The Venetian Spritz is a peach-and-honey variation. "I wanted to put forward a vision of the brand that's full of personality, with a few nods to the tradition," says Beausire, who is behind the packaging. "We love classic aperitivos. We just want to update them a bit." 
thesedaysdrinks.com
---
RPM Bakehouse
Ontario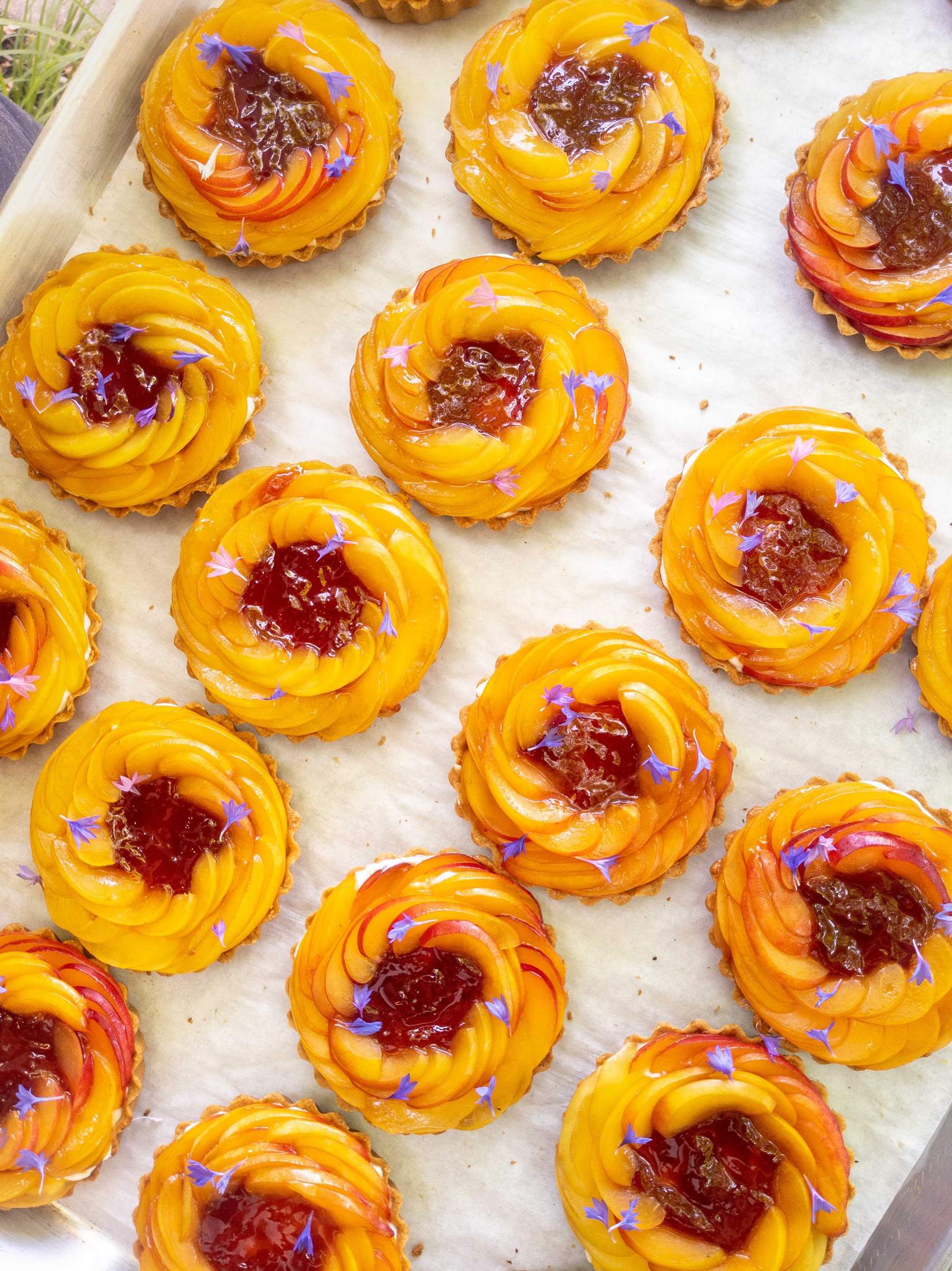 Winery Pearl Morisette has opened an outpost in Ontario but RPM Bakehouse has little to do with wine. Instead, it's a bakery and grocer that showcases the region's produce. "We wanted to connect further with Ontario's agriculture," says owner Daniel Hadida, who is also head chef at Pearl Morissette's restaurant, which opened in 2017. "It has been a great opportunity to increase accessibility to this kind of food," he says. "We're serving people ingredients that they've never heard of even though some of it grows in their backyards." 
rpmbakehouse.com
---
Margarita
Callela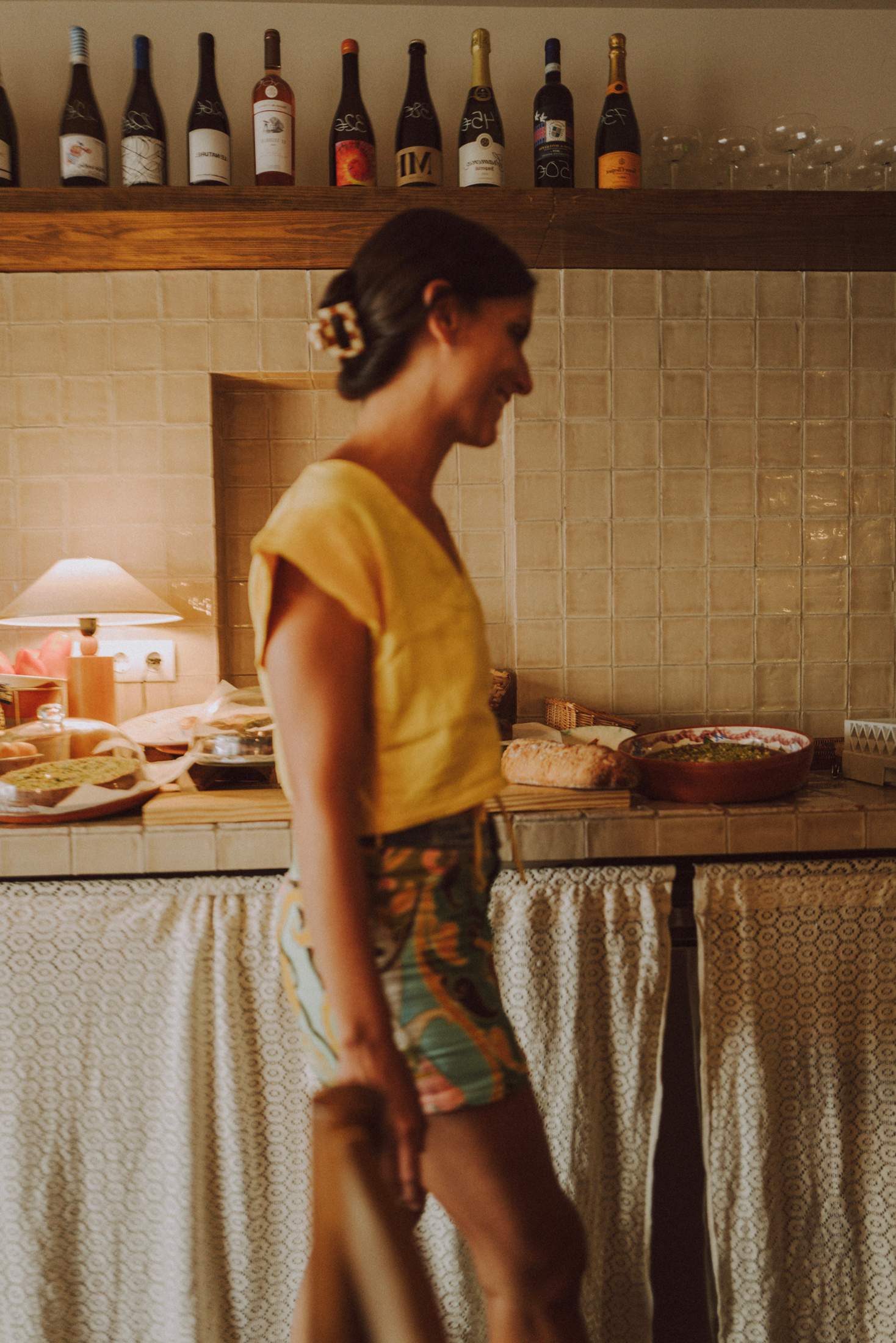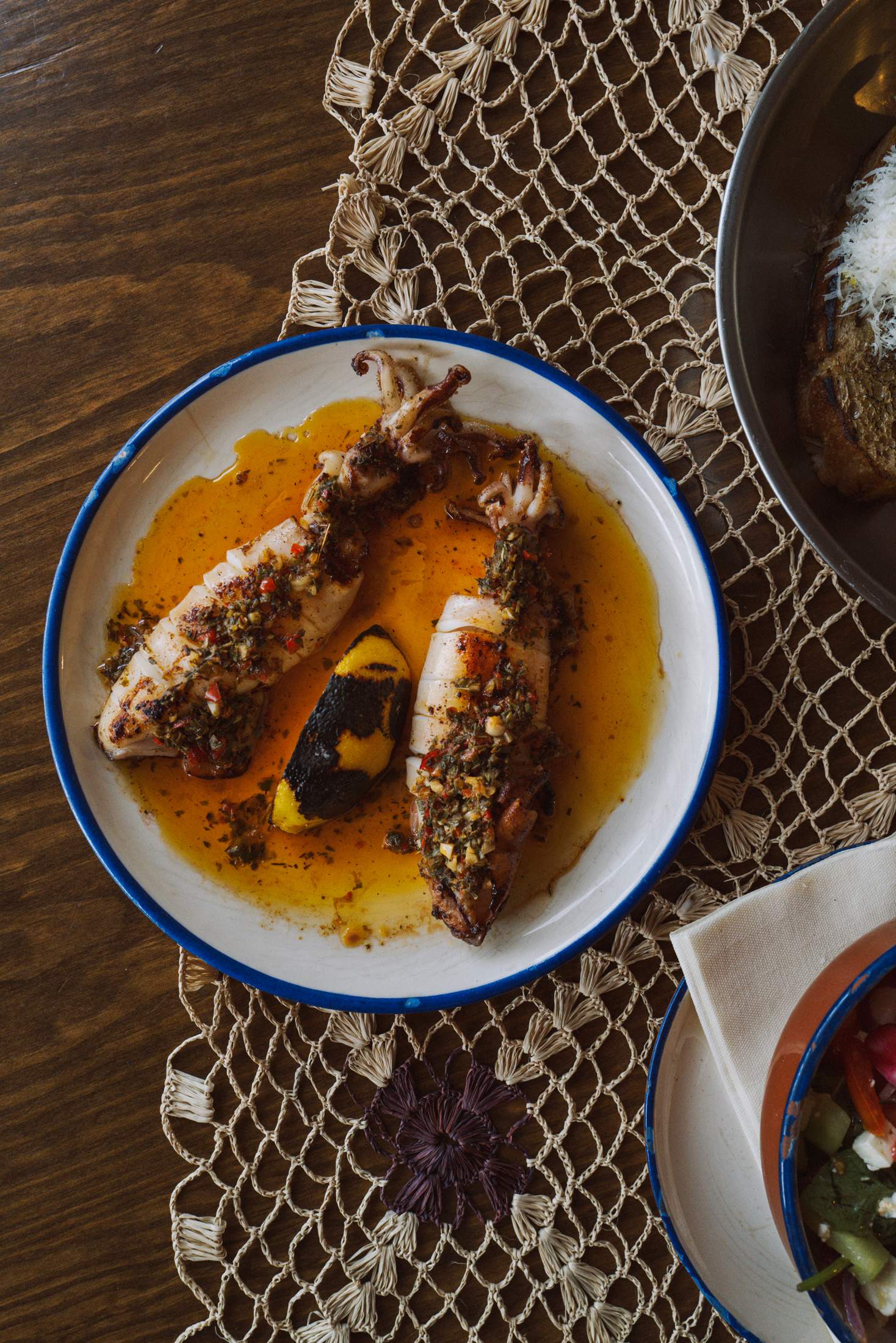 The seaside town of Calella de Palafrugell  has long been a weekend escape for Barcelonans. But until recently, dining options were limited to traditional seafood joints. All that has changed with Margarita, a new restaurant from Antonella Tignanelli and David Caro. It's the duo's second venture: Baldomero took Barcelona by storm. Margarita makes the most of the fresh catch but also offers Italian home-cooking classics, including torta pasqualina and vitello tonnato. "For me, it's like a hint of home," says Buenos Aires-born Tignanelli. "In Argentina we cook a lot of Italian food but we make it our own." 
margarita-calella.com
---
Stissing House
Pine Plains, New York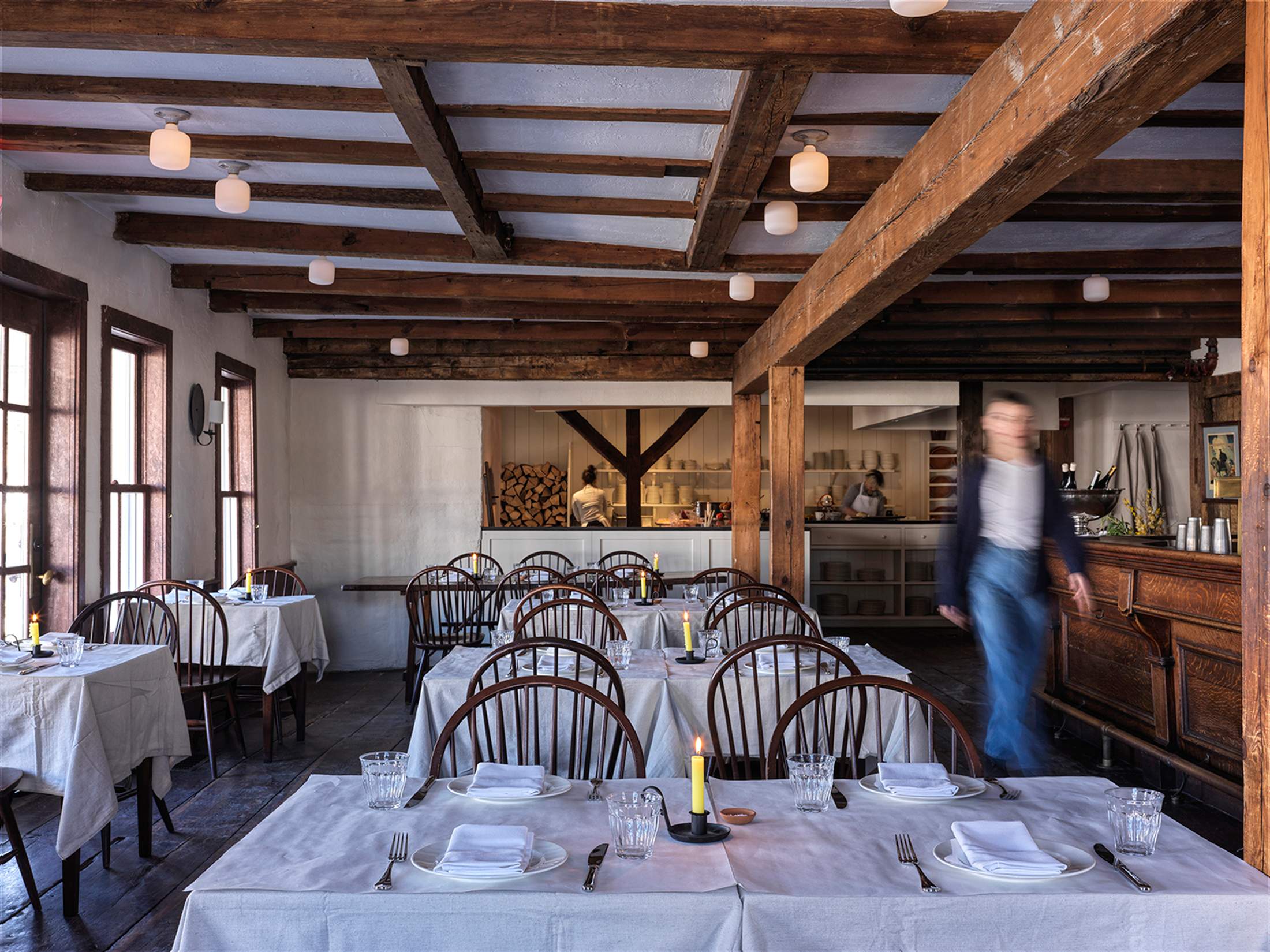 From chef Clare de Boer, formerly of the much-loved King in New York, comes a new tavern in Pine Plains, east of the Hudson River. The building that Stissing House occupies dates back to 1782 and is one of the oldest taverns in the US. "The wonky beams and worn fireplaces made it irresistible," De Boer tells Monocle. There are three fireplaces in the dining rooms and two more hearths in the kitchen. "Upstairs the floorboards are old-growth American boards," she says. The menu is fittingly cosy, with home-made bread, spit-roasted chicken and pheasant roasted in a wood oven. And for dessert? Sticky toffee pudding or ginger cake with rhubarb. "It's simple country cooking that uses local produce cooked in the hearth," says De Boer.
stissinghouse.com
---
Ritz Pool Bar
Lisbon
Overlooking the greenery of Lisbon's Parque Eduardo VII, the Ritz Pool Bar is a timely addition to an iconic hotel. A section of the ample concrete terrace has been renovated by Lisbon-based studio Openbook and features a pool surrounded by terracotta-hued loungers. The circular structure, built in 1959, has also been given a new lease of life and now includes a bar that serves poolside staples such as lobster roll. There's also a tempting wagyu burger and salmon ceviche. The matter of renewal is a fraught one in the hotel industry, which seems obsessed with novelty. This said, the Four Seasons-owned Ritz is on the right side of history here and has kept its charm, original artwork and a sense of the past. The pool is reserved for the hotel's guests but the bar is open to all. See you there? 
fourseasons.com
  illustrator: Xihanation.   still life: Tony Hay. images: Rodrigo Bimering, Allegra D'Agostini, Lucila Godoy, João Guimarães, Chris Mottalini, Jim Norton/RPM Bakehouse, Erik Osberg, Caroline McCredie/ Alexander & Co.