The Agenda / Global
Business
Iberia's new uniforms, the South African brand that converts sea waste into clothing and a chat with Marriott CEO Anthony Capuano.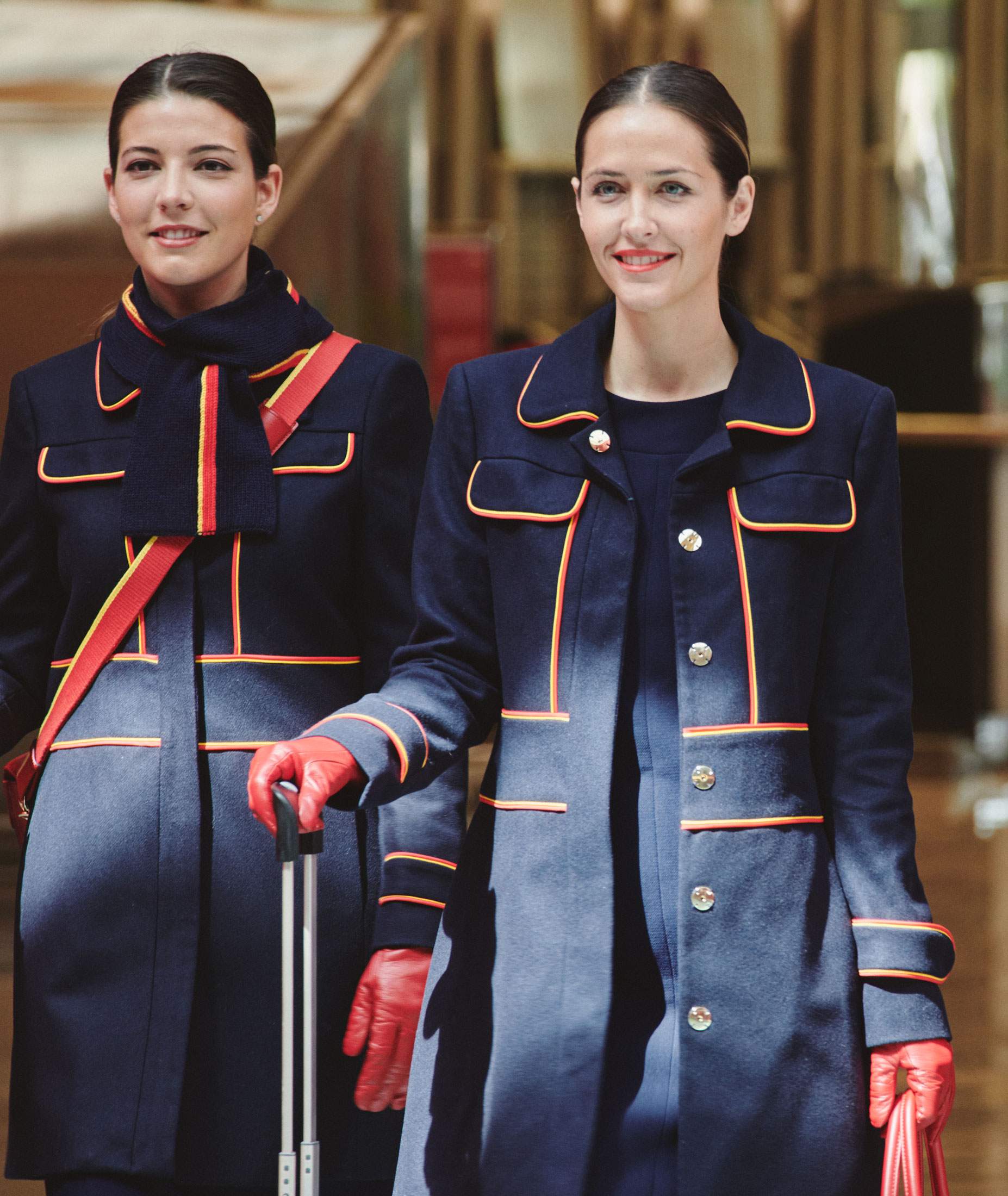 The COMMENT
aviation ––– spain
Dress to impress
As airlines cut budgets, reduce leg space and strain to hire staff, sharp-looking crew uniforms have also taken a nosedive. Crew often end up looking like they are the ones going on holiday. It's a reflection of a wave of casualisation that's turning everyone's wardrobes 50 shades of greige and perhaps also reflective of corporates losing the courage to tell their teams to make an effort, to look sharp and be proud of the uniform they get to wear.
Iberia Airlines, however, is working to set the bar higher by investing in a full rebrand to coincide with its 95th anniversary. This includes a refreshed logo, new menus and some very sharp uniforms that were created in collaboration with Catalan designer Teresa Helbig, who runs an eponymous womenswear label from Barcelona.
Helbig makes a point that comfort doesn't have to come at the cost of elegance. She polished up the knitwear by adding collars and striped trims in the airline's signature red and yellow branding. Aware of the power of first impressions, she designed tailored coats for staff to wear at the beginning of flights so that they greet guests in style. Helbig also introduced women's flat shoes, a first for the airline, in the form of classic ballerina pumps.
"It was of the utmost importance for the crew to feel comfortable but also chic when wearing the uniform"
"We wanted the new uniforms to embody the excellence and contemporary dna of Iberia," she tells monocle. "It was of the utmost importance for the crew to feel comfortable but also chic when wearing the uniform. I've always believed that great clothes can empower the wearer."
Details in the designs such as red gloves, gold buttons and grosgrain trims on jackets add a retro feel that harks back to the golden era of travel, a time when dressing up for a flight was mandatory for both crew and passengers. Those small details prove that more considered travel dressing need not come at the cost of comfort. Wearing a pair of loosely tailored trousers over tracksuits, adding an accessory such as leather gloves to your look, or layering your cosy knit with a tailored coat might seem simplistic or unnecessary, especially if you're boarding a long-haul flight. But making an effort when you get out into the world can prove transformative.
For airlines, investing in the right uniforms can determine the image of the company as well as customers' willingness to travel with them again. "Uniforms provide a sense of belonging and cohesion," adds Helbig. "It's the ultimate expression of a team and the values they believe in."
It's something that Iberia has been acutely aware of from early on in its history. Over the years, the company has worked with the best Spanish fashion talent to create uniforms that are elegant and of their time. In 1968, couturier Manuel Pertegaz – one of the most talented designers of his generation – created chic red skirt suits for Iberia's air hostesses, topped off with pillbox hats à la Jackie Kennedy. Elio Berhanyer, another great Spanish designer, was brought on board in the 1970s, updating skirt suits with extra-large buttons and top hats – to signal authority. Also among Iberia's collaborators was Madrid-based Adolfo Domínguez, who was behind the minimalist, formal suits crew wore from 2005 until earlier this year.
For travellers, too, a little effort could go a long way. Airport lounges and flights remain sociable spaces and brim with possibilities. After all, we are all our own ambassadors. "I dress up for every occasion," says Helbig. "In our early days, I saw myself as my brand's best ambassador and would wear my own creations everywhere, from the supermarket to the theatre. I still do." It's time to restore style to the skies – where Iberia leads others will follow.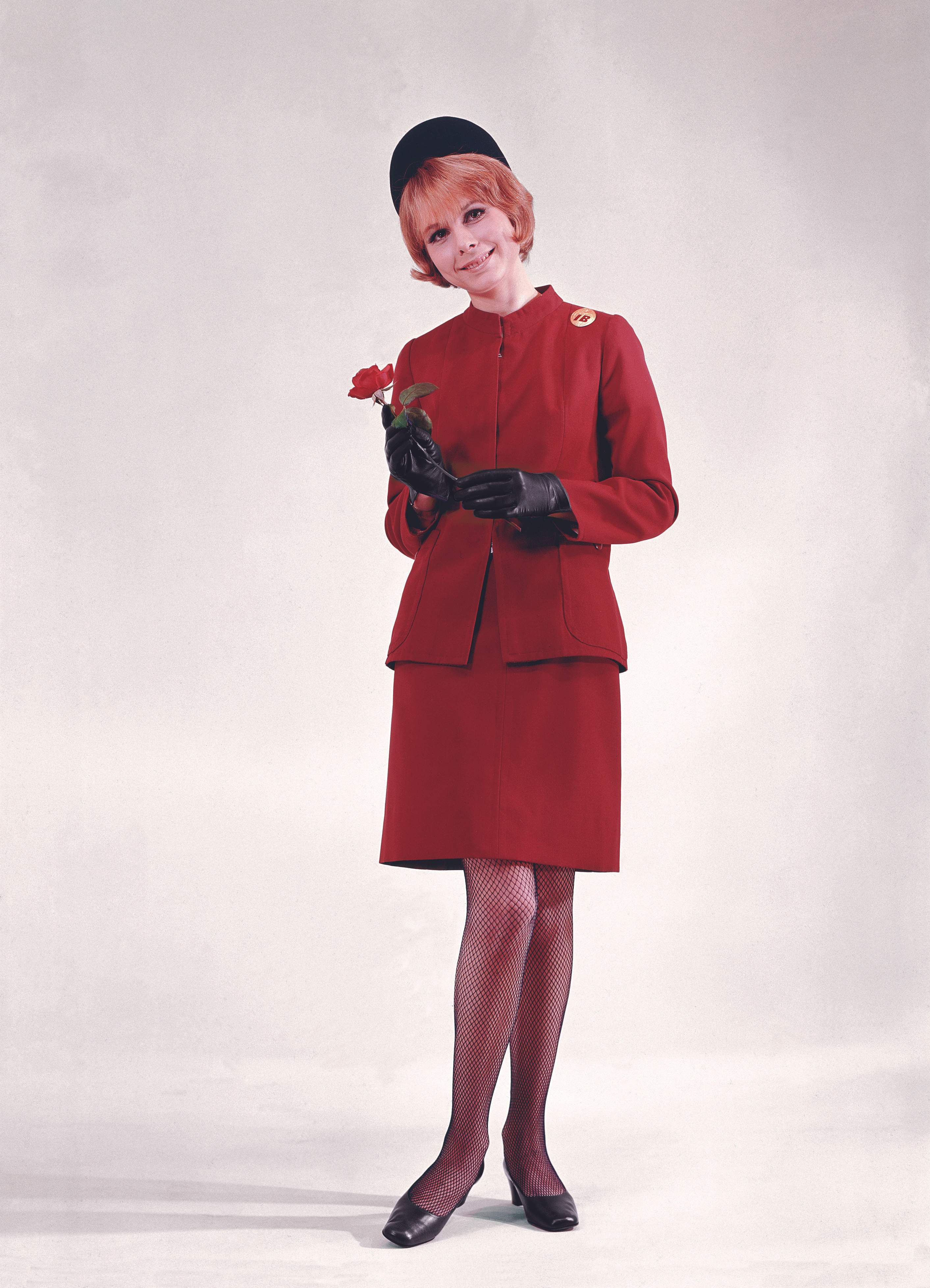 outdoor gear –––– south africa
Full sail
South African brand Sealand intercepts flotsam and jetsam before it hits landfill, transforming them into apparel and accessories for those who spend their days on the water. Co-founder Jasper Eales lives just down the coast from Table Mountain: "I grew up a stone's throw from the best beach. I was a junior lifeguard at eight, and it taught me respect for the ocean." Sealand uses items that have been "B-Graded" – primarily unwanted sails – that are no longer fit for their intended purpose.
At the brand's bright Cape Town factory in the Hout Bay neighbourhood, staff strip the mesh that sits underneath old fabric advertising banners to use as lining
for bags – duffel bags sell for about €235. Others measure yacht sails for backpacks. Eales comes from an industrial-design background and personally tests every product, using it outdoors in Cape Town. "The brand is an extension of my lifestyle and what I aspire to," he says.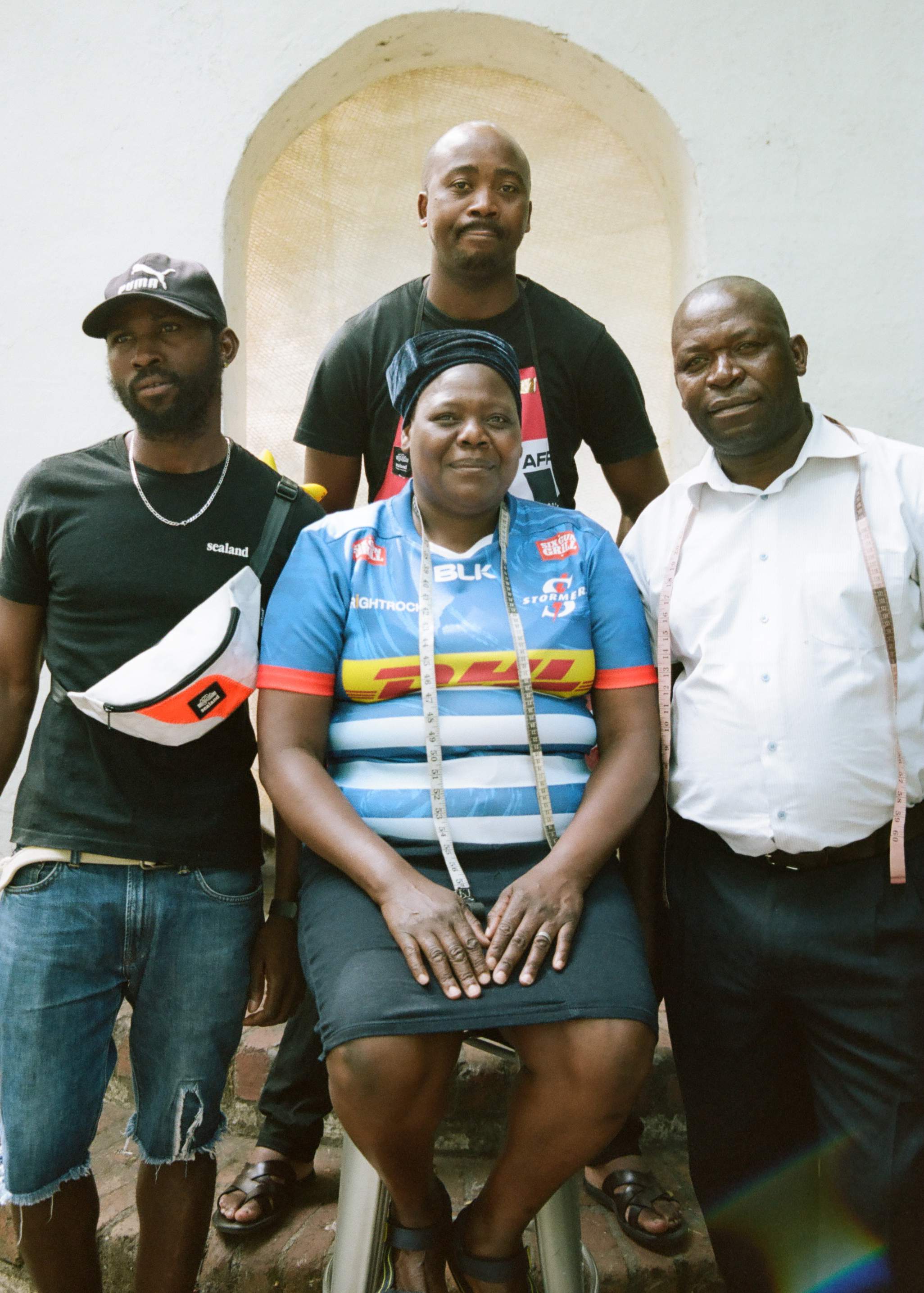 The company is sailing away from its wholesaling roots to its own bricks-and- mortar shops. The two partners agree that if Sealand is to remain authentic, its growth will need to be steady and sustainable. "Expansion is on the horizon, but we are doing things sensibly," says Eales. In a country with high unemployment, Sealand has attracted workers with wages above the South African minimum. And by reusing textiles, the company is converting sails to sales.
sealandgear.co.za
---
housing –––– canada
Modern love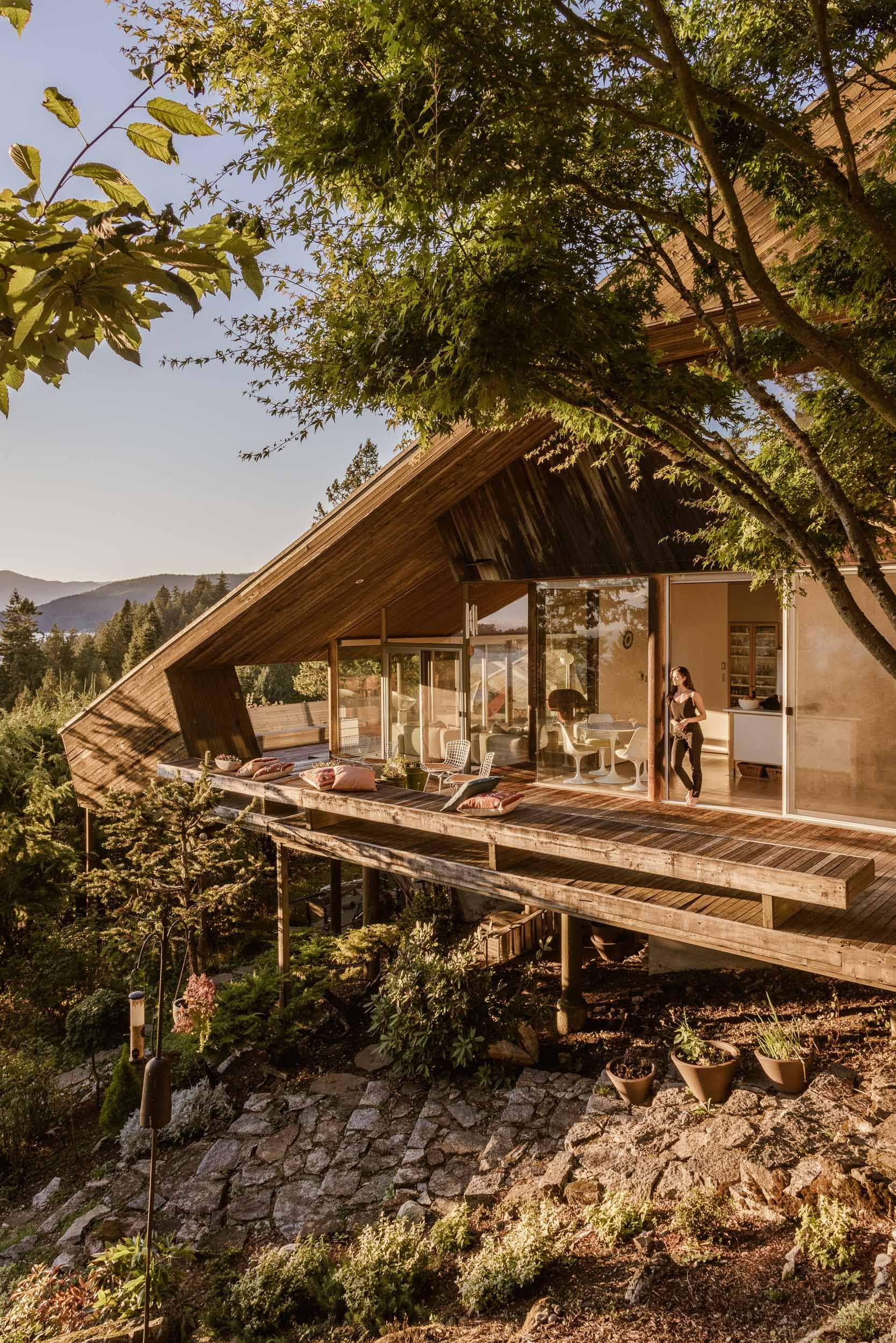 There are many factors to consider when buying a house but architectural value is becoming a fixture on that list.  "People tell us, 'Our dream is to get a West Coast modern house'," says Trent Rodney, co-founder of an estate agency in Vancouver that's named after the mid-century style and which deals in architect-designed houses. Since launching in 2017, Rodney's agency has sold Arthur Erickson's famed 1968 Starship House (pictured), among others. It now sells an average of two properties a week. The recent success of brokers such as London's The Modern House suggests a considerable appetite for homes eschewing passing architectural trends.  
But Vancouverites didn't always covet such homes. "When we started, other realtors made fun of us," says Rodney. Not any more.
westcoastmodern.ca
---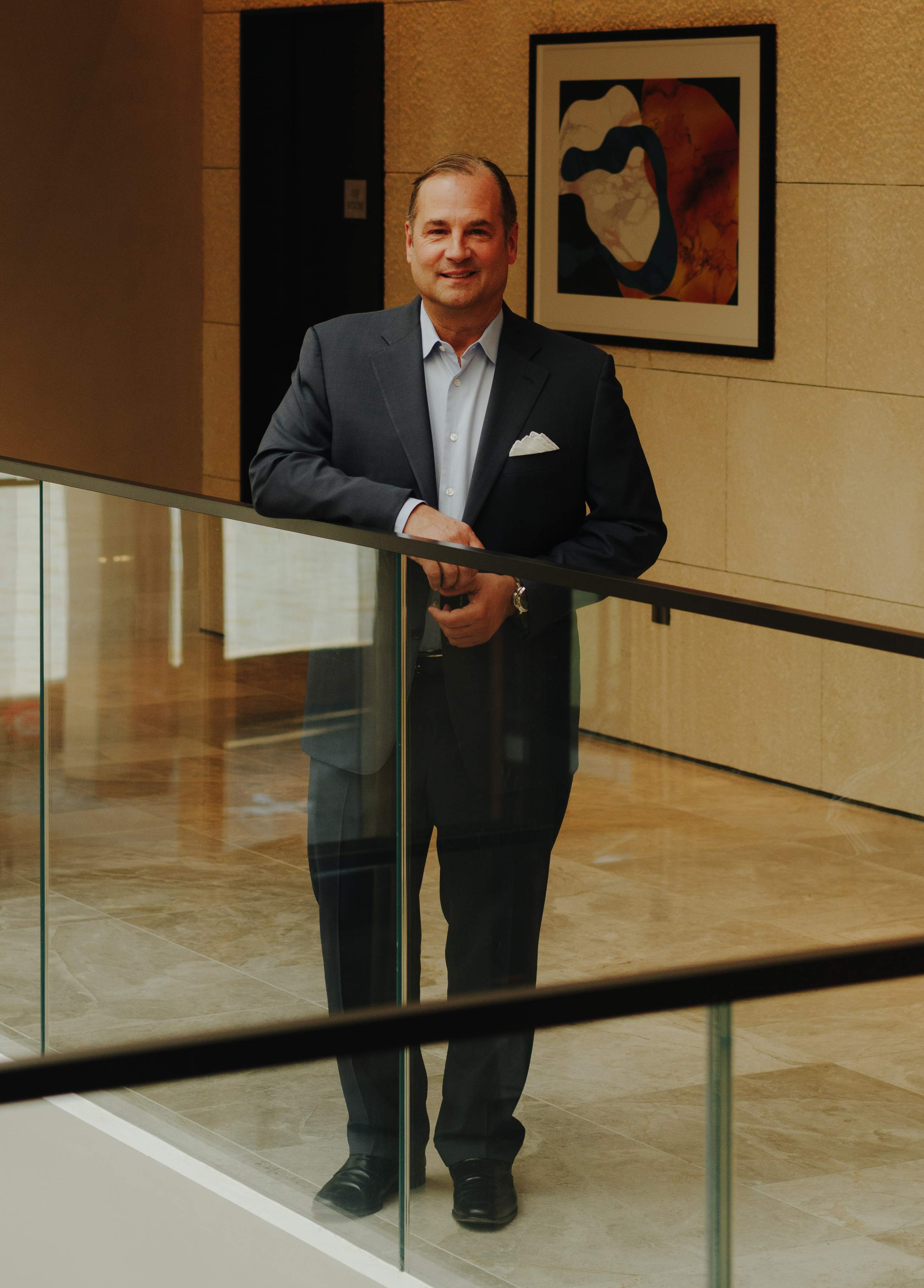 Anthony Capuano
CEO of Marriott International 
monocle checks in at the new and understated Westin hotel in London to talk about the power of good hospitality and making an effort with Anthony Capuano, CEO of Marriott International – the world's largest hotel chain. 
How strongly did you feel the initial effect of the pandemic?
No one ever showed us a model that says what happens if business drops 90 per cent overnight. For the first time in my 27-year history with the company we were viewing circumstances through the lens of survival. We had to raise billions of dollars of liquidity.
And how's the recovery?
The speed with which demand has come back is stunning. It's been leisure-led but both business travel and group travel are recovering steadily.
What about hiring?
We are probably casting a wider net than prior to the pandemic, meaning we're finding some enthusiastic new associates who have little or no hospitality experience. Thankfully, we've got the training platforms. But it is a steeper challenge than hiring someone who's worked in hospitality for a decade.
Which projects are you most excited about?
That's a little like asking which of my children is my favourite. We've just opened a W in Rome and we just signed a Bulgari there too. One of our partners managed to open a Moxy right on Broadway. I'm quite excited about the brand. For next-generation travellers, Moxy seems to have a design aesthetic that appeals.
---
Photographers: Conrad Brown, Dan Wilton