Design: Photography / Munich
Great and small
For almost a century, Leica has been a pioneer in camera design. Now it's broadening its focus.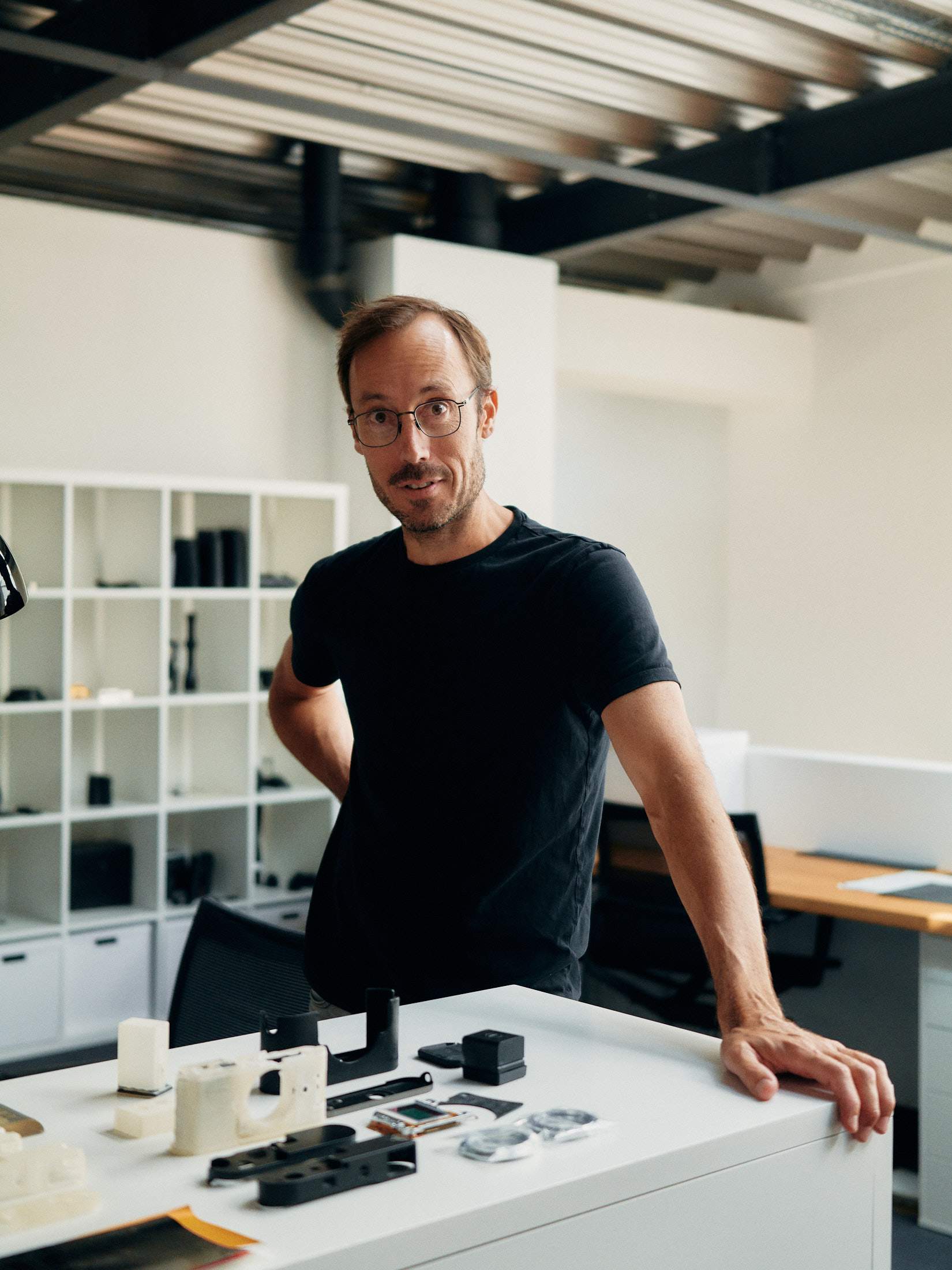 With a loyal international customer base, German camera company Leica has long been a powerhouse in the world of high-end photography gear. Crucial to its success is good design, which has been ingrained in its dna since the optical specialist turned its hand to selling cameras in 1925. Its hallmark is miniaturisation: creating cameras that pack the best technology and sharpest lenses into the smallest casing possible.
While its engineering has progressed in leaps and bounds in the past 97 years, Leica, headquartered in Wetzlar, central Germany, didn't have a dedicated design department until 2015. That year, Australian-born Mark Shipard joined the company from Audi and established an in-house studio in Munich. Shipard and his team have helped to expand Leica's reach, working on product tie-ups with a range of companies including German eyewear manufacturer Mykita and Japanese technology giant Softbank, with which it developed a high-end smartphone. These collaborations have led to the Leica name being stamped on a new range of well-designed products that retain the brand's detail-oriented approach. However, Shipard tells monocle that camera design remains the studio's bread and butter.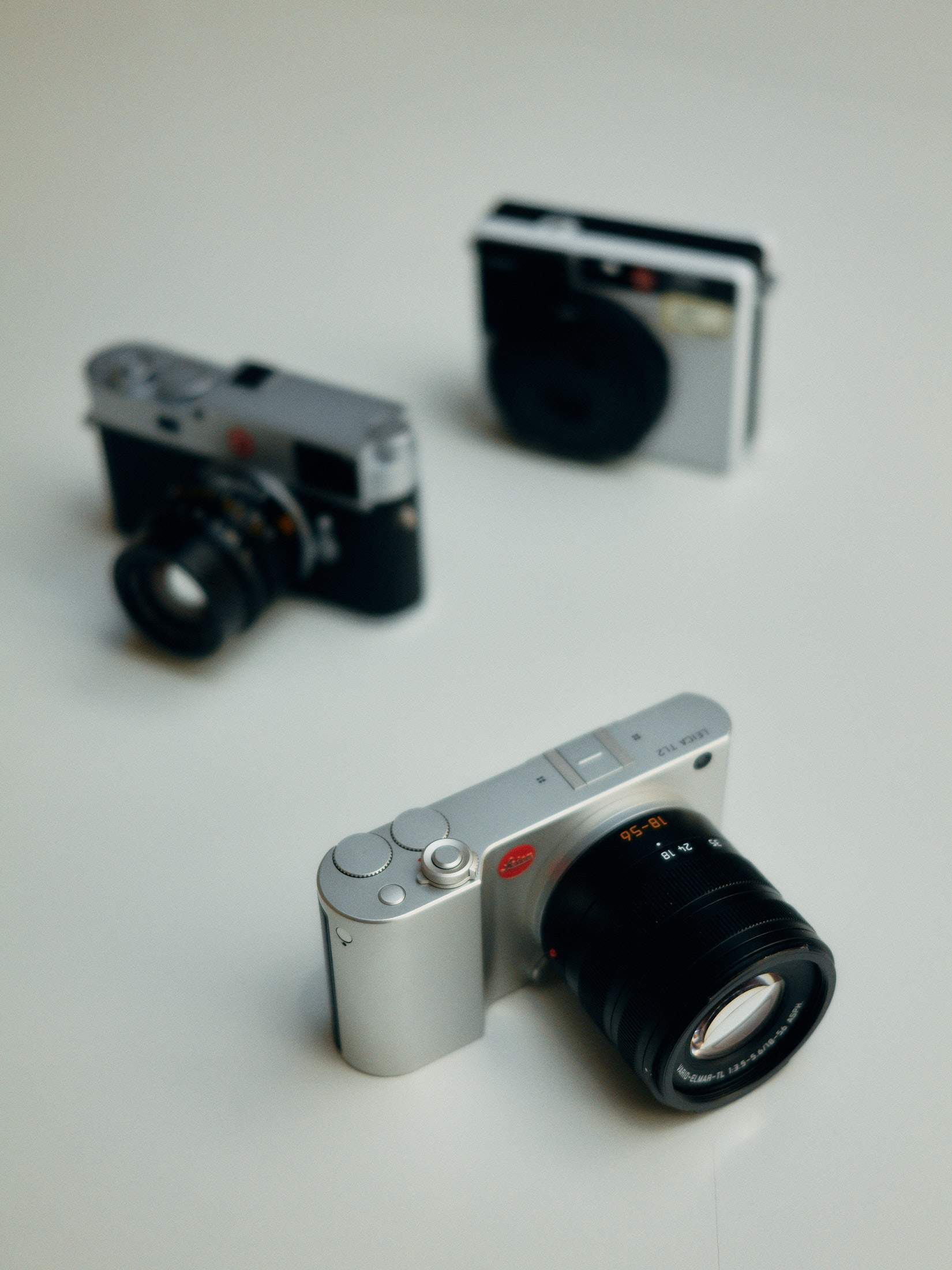 What role has design played in Leica over the years?
There wasn't an in-house design department in the past but Leica's core team always had a deep sensitivity to aesthetics, proportion and ergonomics. Our first camera set the tone for the next century; we can look back at our old cameras and find values that make Leica relevant to today's customers. One of the core values that we return to in the concept phase is simplicity. We ask, "How simple can you make it?" Answering that correctly always creates a winner. It's hard to make design decisions around simplicity now because of how loaded cameras have become with features, thanks to new technology. But the first thing that our design team does when it gets a spec sheet from our engineers is ask, "What are we getting rid of?"
Who is the Leica customer?
The key market is comprised of what we call "highly involved amateurs" – a community that covets our product and is more than happy to provide us with feedback. Of course, professionals use our Leica M series too. To be an M photographer, you need time to craft an image. We're not making point-and-shoot cameras.
When you're creating new designs, how do you differentiate between ideas that have worked in the past and those that haven't?
The life cycle of our new camera releases is about three to five years. That's roughly the development time for the next model. We take our time. We take on feedback about our older models from both our customers and our internal team; it all goes into a pool of information that we sift through. We took an important step when we moved into digital cameras. They were initially quite hefty, which was down to the engineering. Over time we've been able to reduce the sizes to those of the older film cameras. The designs of the M range, which transitioned from film to digital, has always been a sensitive topic. As designers we want to push ahead but we also have healthy, grounding discussions with the rest of the Leica team about how to retain the brand's classic appeal. 
Smartphones and the high-quality cameras that they feature have decimated the compact camera market but we are still making them. In particular, our C-Lux and D-Lux compact camera ranges remain very popular. This speaks to the care and attention that we put into every Leica project and our customers' appetite for this kind of approach.
Could you tell us about a project in which you pushed the creative envelope in terms of design?
While the M cameras have a predefined scope, working on other projects allows the design team to be more free. The TL model [see page 164] is one example. We were given complete freedom to define what Leica is to a new target group of younger, design-conscious customers. This camera, released in 2016, became an iconic product but not because of its association to Leica's heritage. What's interesting is that the core values that define our cameras – miniaturisation, quality materials, engineering and functionality – remain as key to this product as to any other product that we have made. You can't create a simpler camera than the TL, which is built from a single aluminium block. Doing it this way was a courageous move.
How do these design and engineering values translate into Leica products beyond cameras, which seem to be a growing part of your business?
It can be difficult. Last year we launched the Leitz Phone 1 in Japan. When it comes to smartphones we are competing with huge players but we have a clear vision of where our space is in the market in terms of design and functionality. We partnered with Softbank, which believed in the idea of creating an Android-powered phone for the high-end premium market, which Apple dominates. We made something very different and people love the phone's Leica lens cap, small details and simplicity. The next generation of phones will see a big leap in terms of the digital design and user interface. There's a lot of potential for Leica to do something exceptional in this market. 
"The first thing that our design team does when it gets a spec sheet from our engineers is ask, 'OK, what are we getting rid of?'"
What's your next big launch?
Leica specialises in capturing imagery but we want to use our expertise to bring a product to the market that allows people to experience images and video in a very impressive, large-scale way. That's why we are launching a new short-throw projector, which sits close to the wall but provides a full television experience. Unlike with some of our competitors' products, the picture has very natural colours. Importantly, this projector is an object that has been made to stay permanently in the sitting room. We have designed it so that customers will be very comfortable living with it. It's a showcase of Leica's design language and the general philosophy of reduction and simplicity, which lends itself very well to this kind of domestic environment. 
Its silver metal housing won't be to everyone's taste but we believe that it will be widely appreciated. With technology improving, we're entering the premium television market at the right time to ramp things up. There's a very clear link between what we do with our cameras and what we've done with this product, which is all about entertainment and displaying images.
---
Leica's landmarks
Thanks to their eye-catching, form-focused designs, Leica's cameras have long stood apart from the competition. The brand has recently been setting trends in consumer electronics with its collaborations. Here, we survey some significant items from its archive, as well as a couple of soon-to-be classics.
1.
Leica 0-Series No 105
(1923)
Two years before the brand launched its first commercially available camera, the Leica 1(A), it tested the technology by producing about 22 0-Series models. This year a black-painted 0-Series camera that was once owned by its inventor, Oskar Barnack (his name is engraved on it, albeit with a spelling error), sold at an auction for €14.4m. Notably, the design of its lens cap is almost identical to that of modern Leicas.
2.
Leica M6
(1984)
Film photography aficionados will tell you that cameras don't get any better than this sophisticated rangefinder. The compact model, which takes 35mm film, feels superb in your hands, is easy to transport and delivers a top-quality photographic result. 
3.
Leica M for (Red)
(2013)
This one-off camera was designed by Jony Ive and Marc Newson in Apple's design centre in California. The unique pattern on its shell was laser-etched in the technology giant's prototyping facility. There was only one working camera made, which was sold at auction for $1.8m (€1.77m) to raise money for the fight against Aids, tuberculosis and malaria in Africa.
4.
Leica TL
(2016)
This mirrorless digital Leica camera is still in production and looks like nothing else on the market. This is largely thanks to the engineering smarts behind it: the camera was milled out of a single block of aluminium. The series evolved with the tl2 but the form remains the same, with a design that is likely to become Leica's most modern classic.
5.
Leica Cine 1
(2022)
Leica unveiled this high-end projector in September, aiming to move into the premium home-entertainment market with a device that delivers the highest level of quality in terms of design, picture and sound. The minimalistically designed projector looks elegant in the lounge and provides 4K-resolution image quality on a short-throw system that has a generous display size.