Fashion: Tailoring / Global
Power dressing
Good jackets make men stand tall, change their silhouettes and help them to stand out from the crowd.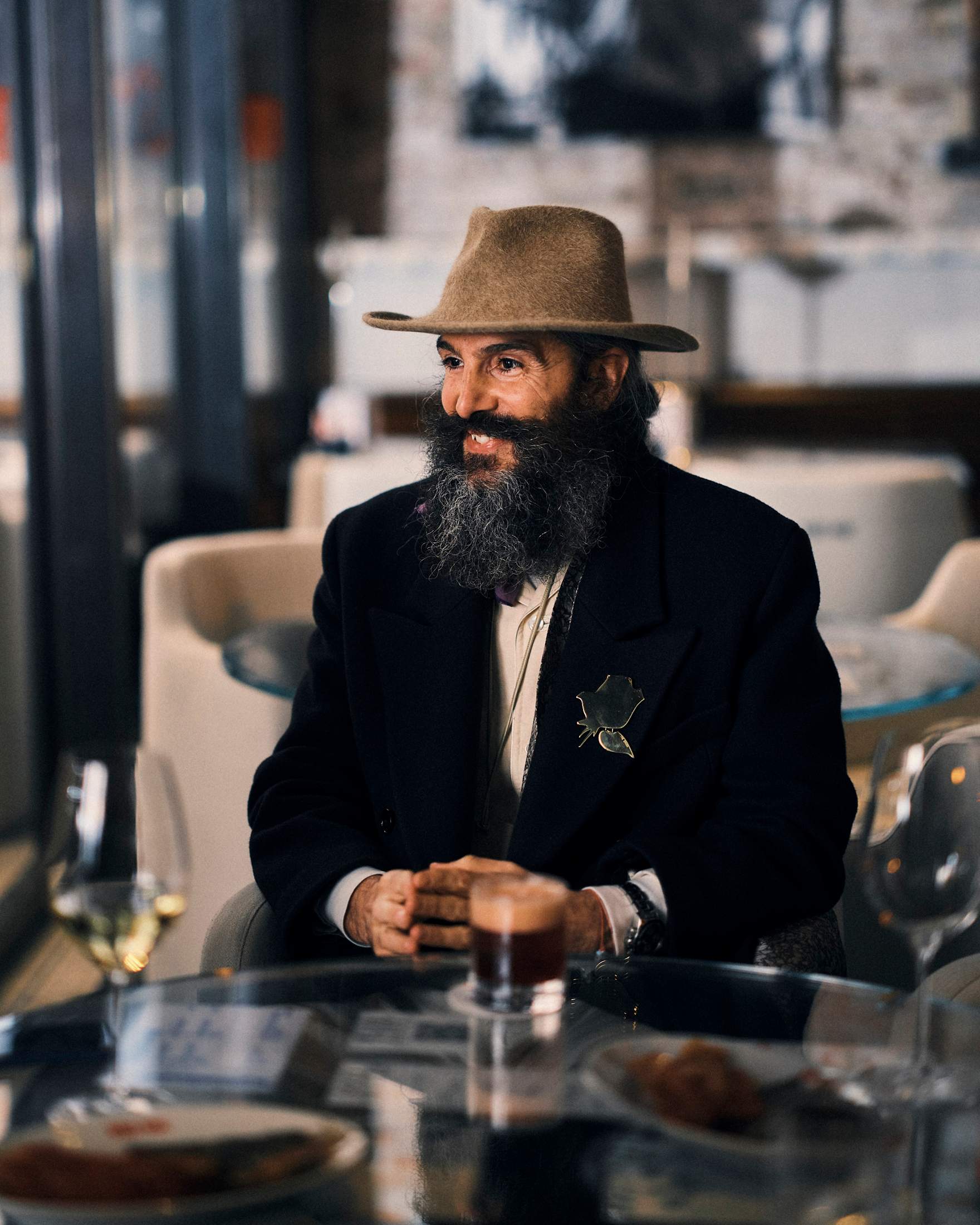 The defining symbol of Schumann's Bar, the upscale watering hole that is Munich's answer to Harry's Bar in Venice, is a jacket. The suave bartenders who conjure up the city's best martinis, spritzes and sours all wear the same uniform: a V-necked waiter's jacket in crisp white cotton with their first name embroidered on the left breast pocket in the bar's signature red. The design has hardly changed since the bar opened 40 years ago. "All our bartenders are so proud of this jacket," says Charles Schumann, the bar's octogenarian owner (and occasional model). "You can't make a good cocktail in a T-shirt."
Schumann, Germany's bartender par excellence, still works 12-hour days and has said that he would never order a cocktail from someone dressed in black. "We come from the bar culture and the bar culture has rules," he says. "Wearing white means that I care about what I'm doing." The uniform ensures cleanliness but it also has more sentimental connotations that hark back to the early US cocktail bars of the 1920s Jazz Age and classic films such as Casablanca, where Rick leans over the piano of his café in an immaculate white blazer. Barkeeping, of course, is not the only profession where the jacket is a point of pride. Just look, for example, to the bespoke, almost military, jackets of Wimbledon's service stewards or the cabin crew of Emirates, who turn heads at airports in slick, tan suits.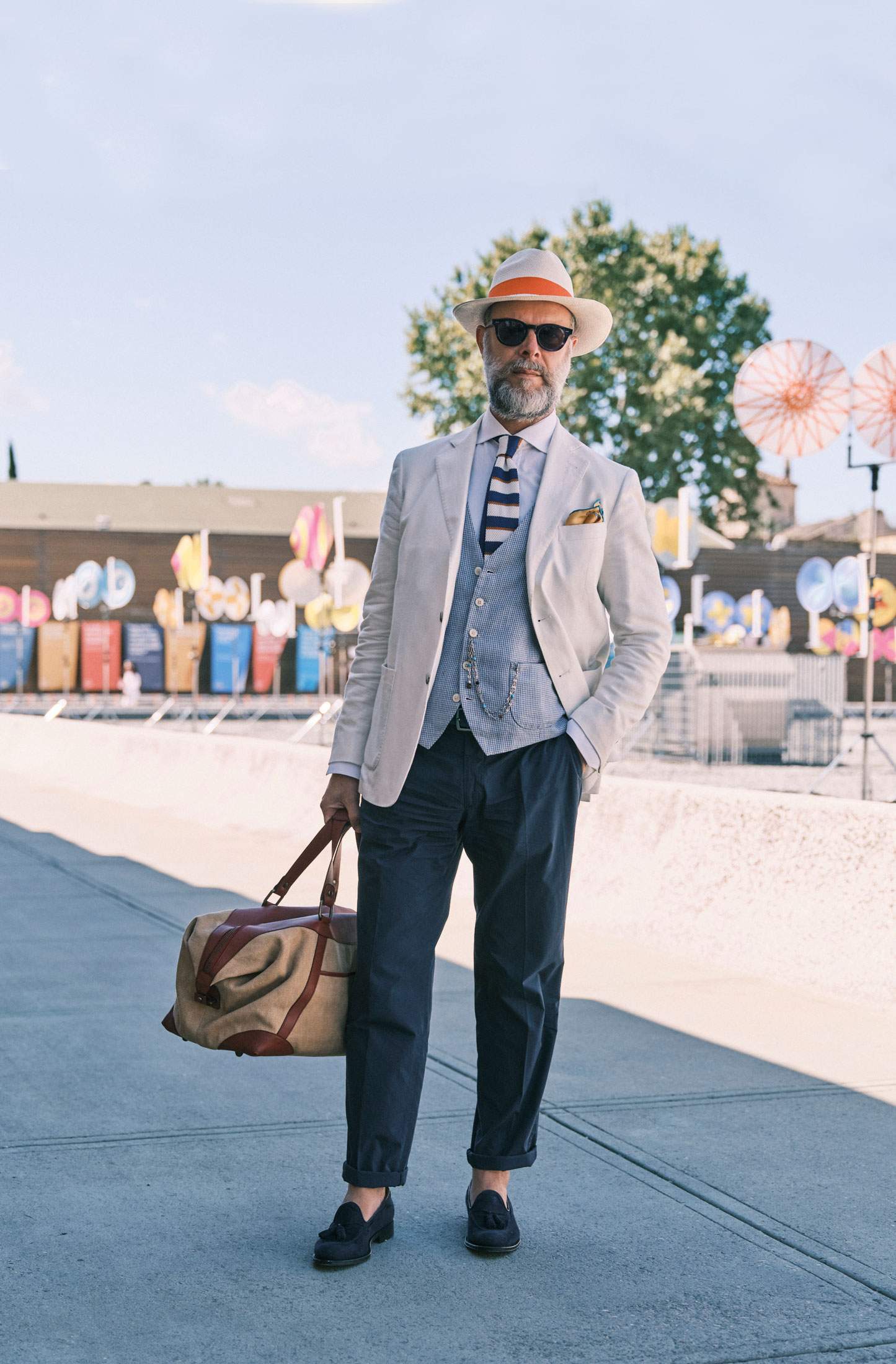 A uniform can be far more than a dress code; it can also be an expression of status and style that sets the tone for the entire establishment. As anyone who has reconsidered their sartorial choices after ordering from a waiter who was better dressed than them will know, there is a halo effect that makes you want to look at least as put together as the person serving you. In this endeavour – just as in a good uniform – the choice of jacket is key. 
"At a tailor's, there is a hierarchy of who cuts and assembles the coats and who cuts and assembles the trousers," says Claire Wilcox, senior fashion curator of London's Victoria & Albert Museum. "The coat-cutter has the most important role." Fashioning Masculinities: The Art of Menswear, on until 6 November, is the v&a's first major exhibition dedicated to menswear. The show offers a history of men's jackets that have origins in the military, blue-collar workwear, as well as the development of the wool industry and tailoring in the English countryside. "The allure of the jacket is that it's a decisive garment," says Wilcox. "It gives off a cleanliness of intention. That's how it became equated with power." 
Wilcox points out that the characteristics that make a good jacket have little to do with fleeting trends in fashion. Just as with the uniforms that Schumann's bartenders have worn for decades, a good jacket design – whether a blazer or bomber, a safari or workman's jacket – should be timeless. "It's the sign of a gentleman to be wearing the same jacket 20 years later because it's such good quality that it lasts forever and it doesn't date," says Wilcox.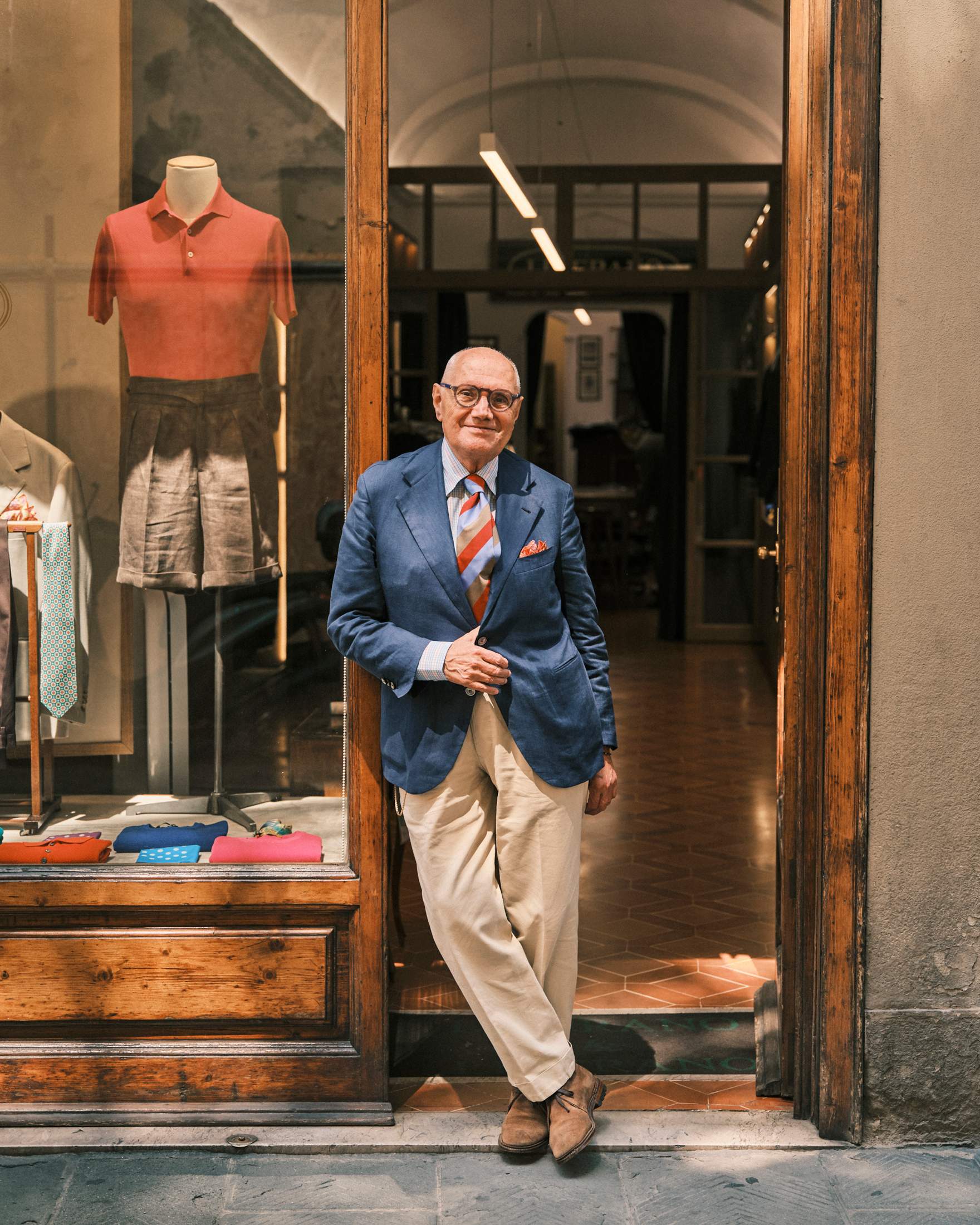 When choosing a jacket, then, focus on fit. "Proportion is everything," says Aldo Maria Camillo. The Rome-born menswear designer is a veteran of the trade; he served for years as creative director of Caruso and has now launched his own brand. Camillo swears by ultra-soft fabrics and relaxed cuts that do not restrict movement. "A jacket should never be something ridiculous in terms of proportion, fabric or colour," he says. "It should be something that you can wear effortlessly and that makes you feel cool and confident." 
Camillo's autumn collection for Caruso, which ranges from fully canvassed wool blazers in warm ochres and greys to carefully tailored country jackets in pyjama-soft Tencel (a type of rayon), exemplifies this. Even slightly edgier options, such as a double-breasted number in chocolate-brown nylon, are subtle enough to not overpower the wearer. "It's about enhancing the silhouette of a man or a woman," he says.
"A jacket should be something that you can wear effortlessly and that makes you feel cool and confident"
For other evergreen styles, the Milanese are always a safe bet. Aspesi makes a heavy-duty cotton blazer, available in camel, navy or sage green, which strikes just the right balance between office-ready and informal. Canali offers a wider selection of blazers, leather jackets and bombers. For women, Max Mara's cashmere pieces remain the gold standard of power dressing, while young Copenhagen-based brand AF Agger makes the quintessential loose linen blazer. The most failsafe option, of course, is having one cut to your precise measurements by an expert tailor. 
For inspiration, head out to an old-school cocktail bar. On any given summer's evening at Schumann's, the terrace might play host to a khaki-cotton ensemble worn by a gentleman enjoying a glass of wine with his newspaper; a husband and wife sitting down for an aperitif clad in sky-blue linen and mint-green jersey; and a gallerist who has paired a formidable moustache with a classic dark-navy blazer. "When the staff are wearing a clean jacket and the guests are well dressed, it makes you feel good," says Schumann, surveying the scene with approval. "It's a sign of respect."