Culture: Art / Pristina
Reclaiming the city
Renewed and refreshed by the arrival of the Manifesta biennale, the venues in Kosovo's capital are propelling its art scene forwards.
Culture can help to make a country. Back in 2012, four years after Kosovo declared its independence, Pristina-born performer Astrit Ismaili, along with a group of activists and curators, decided to "bring back love" to the city by kick-starting the art scene in Kosovo's capital. For two months that year, their art project Prishtine – mon amour orchestrated performances to reclaim public space, tap into the city's raw energy, and add some love to the mix. "It's remembered as one of the best things that ever happened in the city," says Ovul Durmusoglu, an independent curator who has worked extensively in the region.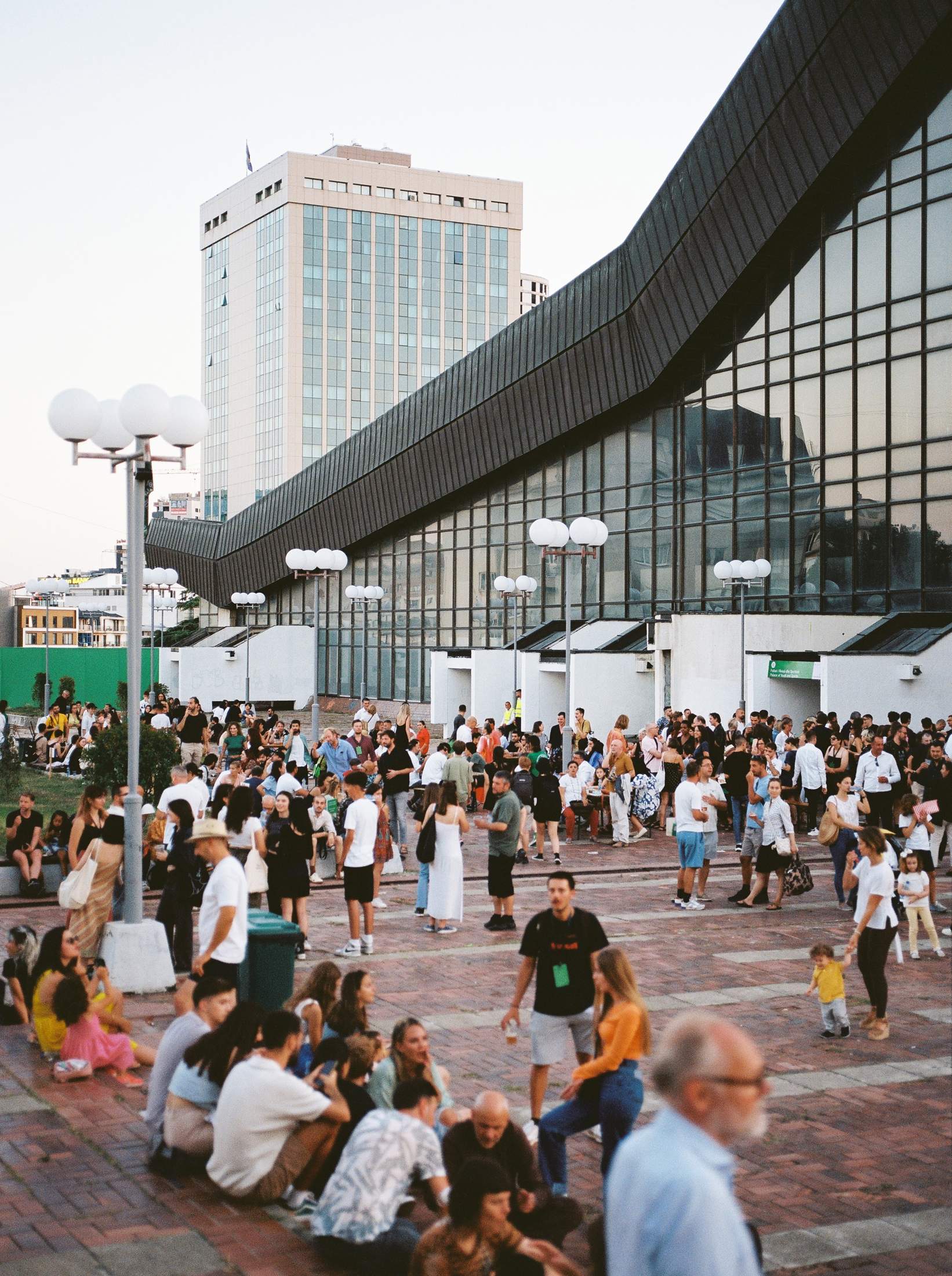 Now another landmark culture event – Manifesta, the nomadic European biennale – is transforming Pristina by reimagining its buildings, squares and institutions, many of which still bear the signs of the war that ravaged the country in the late 1990s. Since 1996 the Amsterdam-based Manifesta Foundation has been co-hosting biennales in cities and regions with dense histories and, more recently, fraught geopolitics and economics. Recent editions in Palermo and Marseille have worked to refurbish fallow spaces and ruined buildings; this instalment, however, is the first in a postwar city – with all the challenges that implies. Art is being shown in 25 locations around Pristina. "The sites show us a means of engaging with history, memory, and identity," says Manifesta director Hedwig Fijen. "We want to start a conversation about what should happen with our interventions after Manifesta."
Over the past decade, the arts in Kosovo have operated with little infrastructure or funding but lots of determination. Grassroots project spaces such as Stacion began working on combining art, architecture and policy. In 2018, Foundation 17 launched to show socially committed art, later working to protect Kosovo cultural heritage sites and run community-building and youth programmes. Now it also operates a gallery space, Galeria 17, in a former mechanic's garage. The effect has been formidable. "In about a year and a half, more than 250 events – talks, discussions, digital exhibitions, screenings, music performances, poetry nights, book presentations, networking events, trainings and workshops – have been hosted in the space, with more than 7,000 people," says the foundation's research and communications manager, Sihana Klisurica. Kino Armata, a 300-seat cinema, has reopened as a centre for alternative culture. The building was once the headquarters of the Yugoslav (and later Serbian) army; today it screens films by Antonioni and Truffaut to an eager Kosovar public. With the biennale in town, these organisations have joined forces with international newcomers, helping Pristina make the leap into a more connected cultural hub.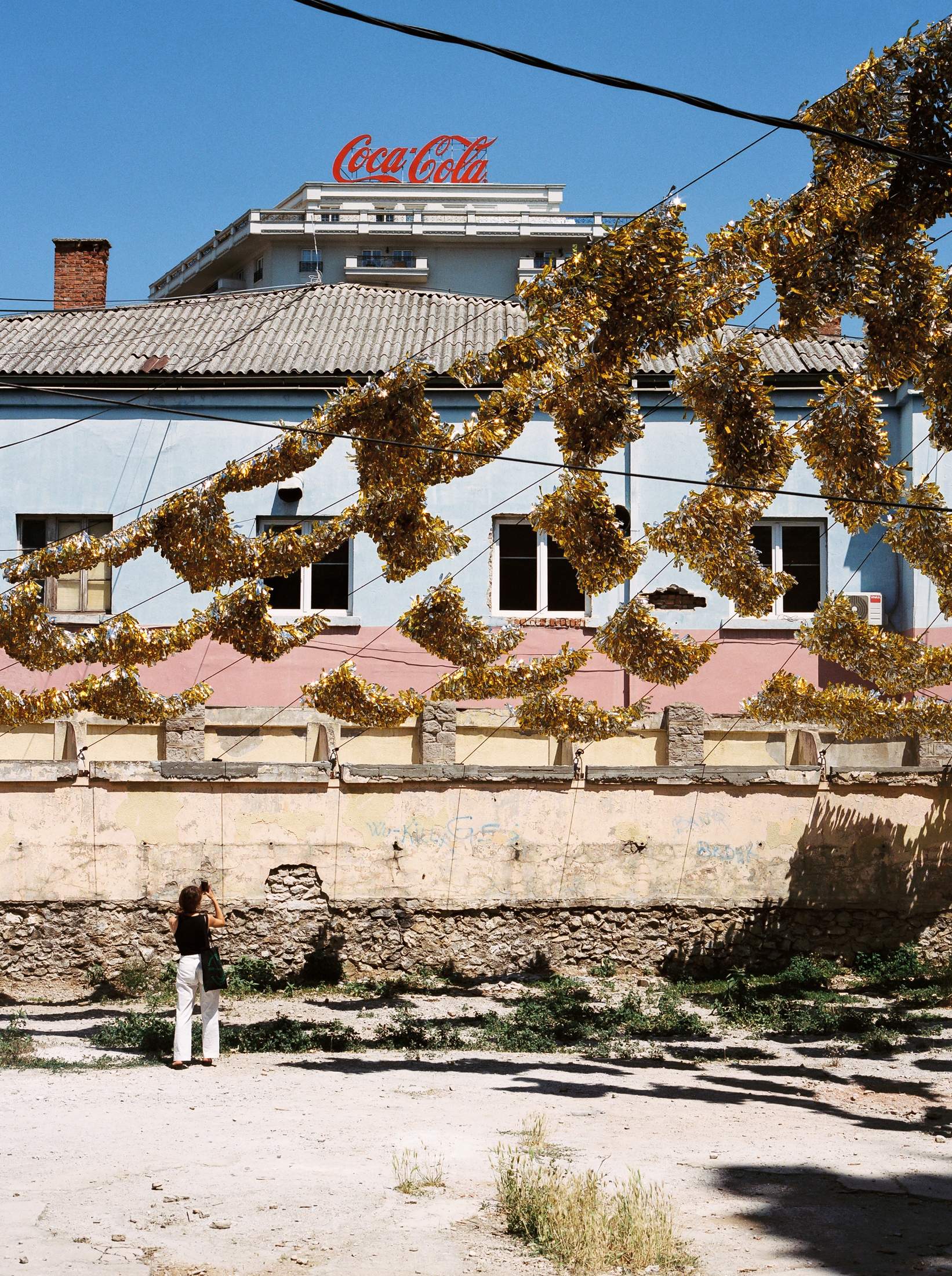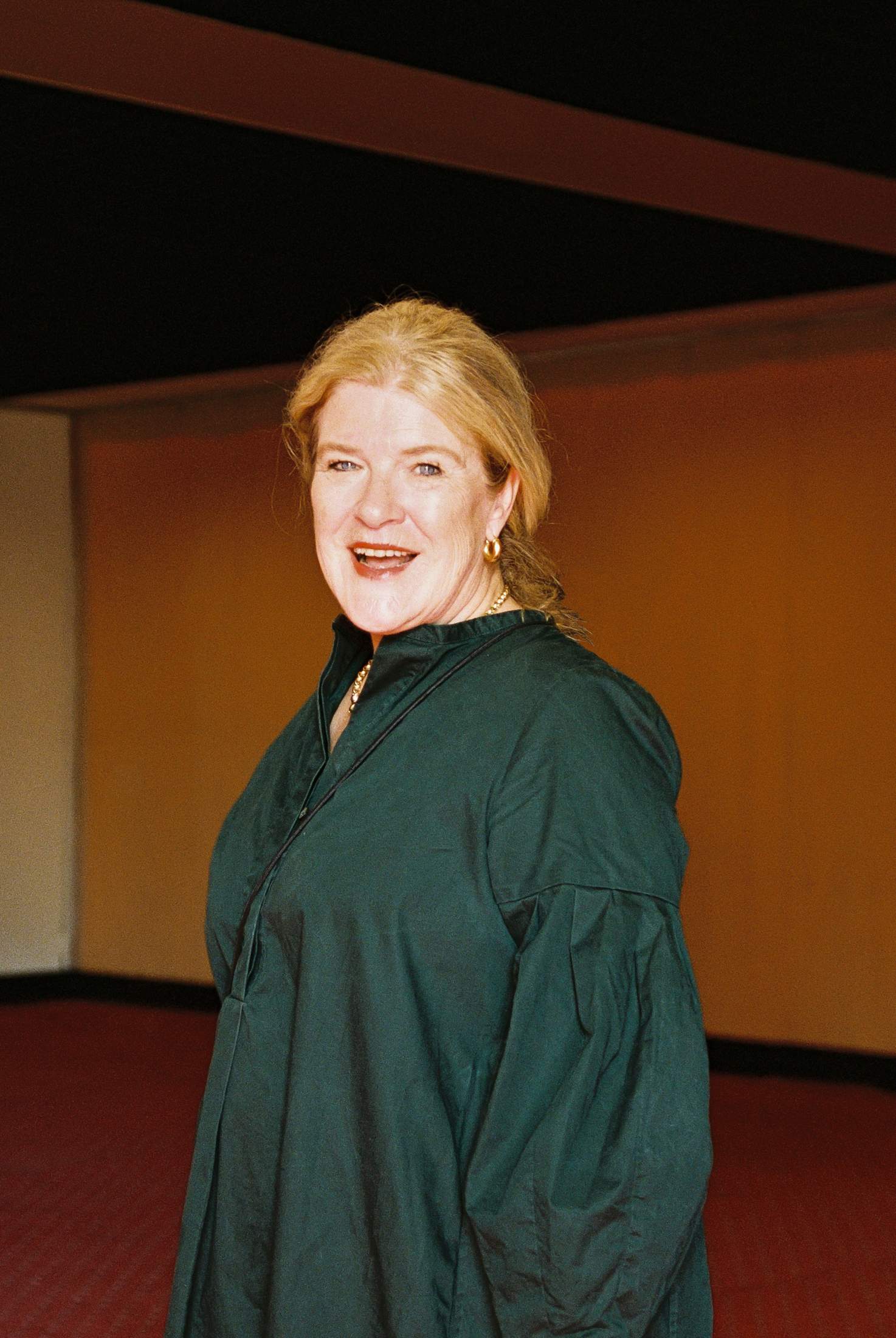 A tension between troubled history and forward-looking cultural ambitions makes places such as Pristina especially conducive to artistic experimentation. After decades as an autonomous region in the now defunct Yugoslavia, Kosovo endured brutal war in the 1990s before declaring independence from Serbia in 2008 with the help of the US. Since the conflict, Kosovo has evolved in fits and starts amid moments of corruption and unregulated urban development. New buildings have sprung up as others are demolished or abandoned. Still, there's an electric, scrappy energy in town: 50 per cent of Pristina's residents are under 25 and, on warm nights, young revellers fill the bars, restaurants and potholed streets with life.
This buzz captivated Katharina Schendl and Isabella Ritter, art professionals from Vienna who opened LambdaLambdaLambda, Pristina's first and only international commercial art gallery, in 2015. On a visit the previous year, they immediately registered the vibrancy of the art scene and, on a whim, secured a small gallery space. "We saw that there was a lot of potential but no infrastructure for the artists," says Schendl. "Art was being practised but people couldn't live from it and they'd stop when they were 30." The gallery has now helped plenty of Kosovar artists to build successful careers by showing at fairs such as Art Basel and Frieze London. In July the pair opened a second, larger space flooded with natural light. It turns out that outside perspective and confirmation – and the freedom of the gallerists to travel, taking works outside the country – was a big part of what the scene needed. "What Kosovar artists crave most is to be seen," says Ritter.
That wish is much harder to grant here than in any other up-and-coming scene. Although 117 countries recognise Kosovo as a nation, most do not allow unimpeded travel for its citizens. Kosovars either endure arduous and expensive visa procedures without any guarantee of success or stay at home – a major issue for artists attempting to make their names abroad. "You need 1kg of papers in order to get the visa," says Pristina-based artist Driton Selmani, whose work includes Jenny Holzer-esque aphorisms written on plastic bags he finds on the city's streets. His hometown might be challenging but it provides plenty of inspiration. "I see a plastic bag and it's a Duchampian idea of a readymade. I'm afraid to move to a calm and protected place like Berlin or Brussels. I like the friction."
The country's insularity is why bringing the outside in was so important. Running until 30 October, Manifesta attracts international guests who wouldn't usually come here. It's a great opportunity to showcase the nation's talent: 39 per cent of the 103 participants are from Kosovo and another 26 per cent are from the Western Balkans. Much of the local creatives' work deals with memory, such as Artan Hajrullahu's simple drawings on packing paper, or Hana Miletic's wool wall artworks, reflecting the many cracks in Pristina's streets.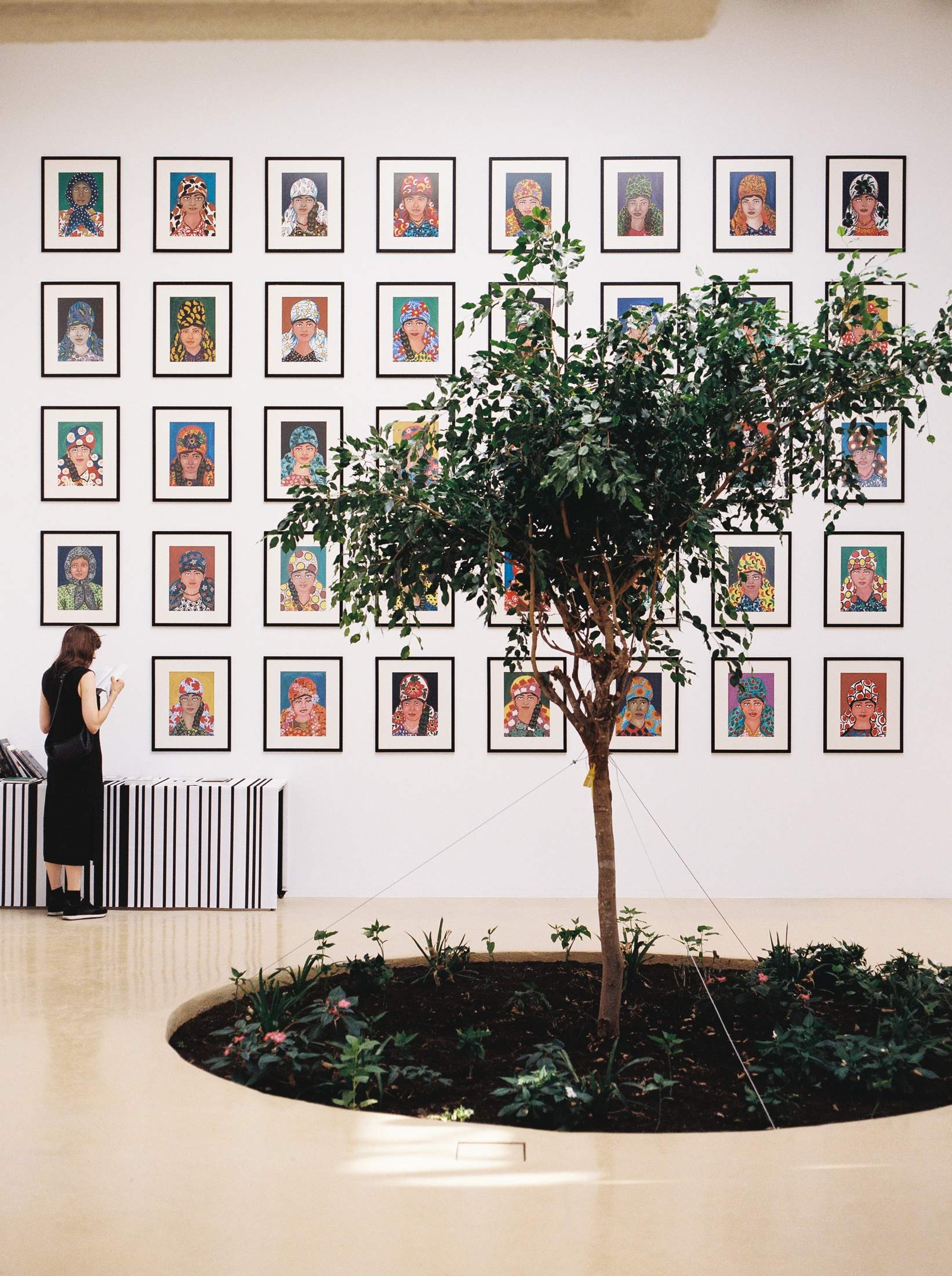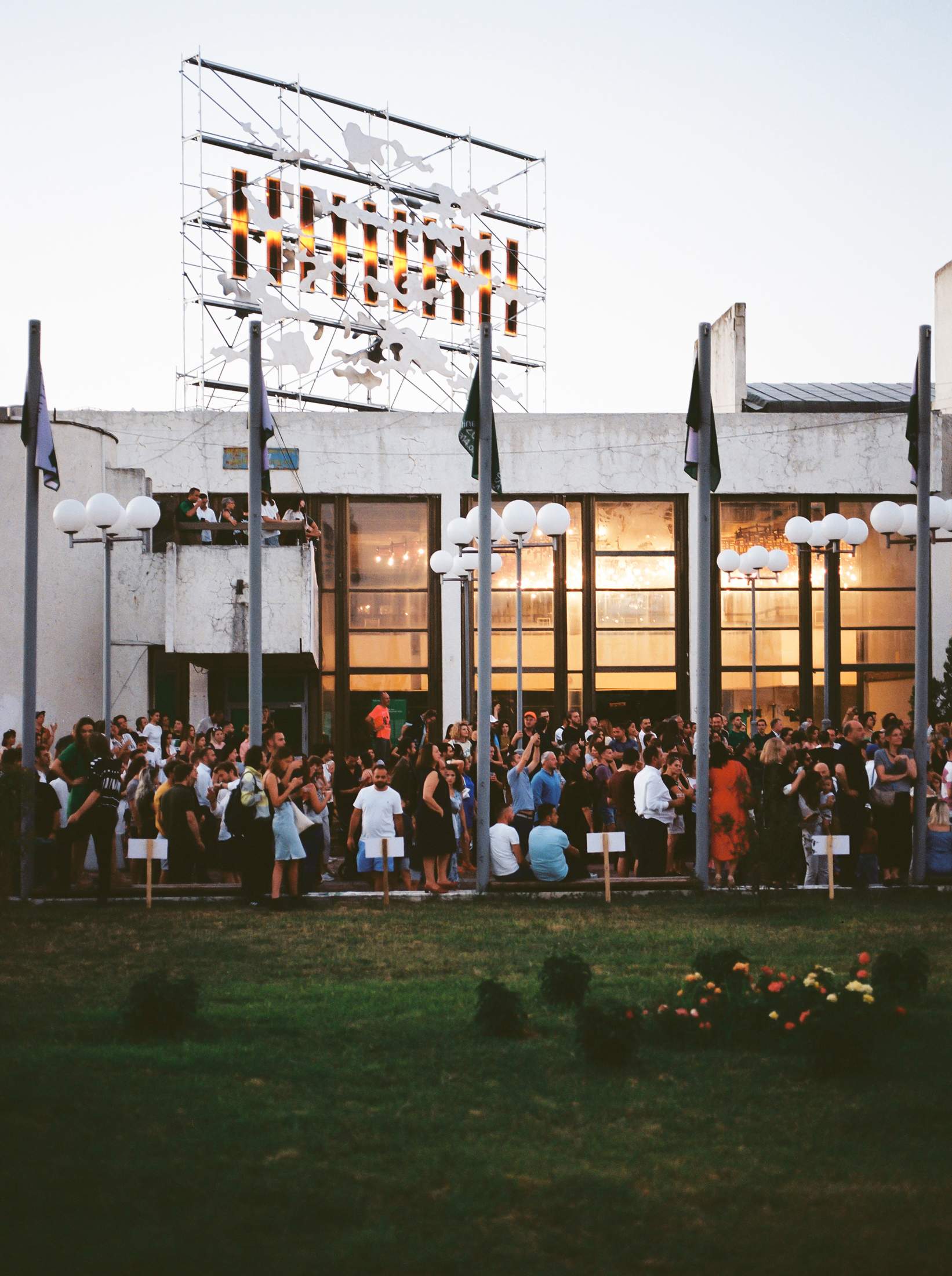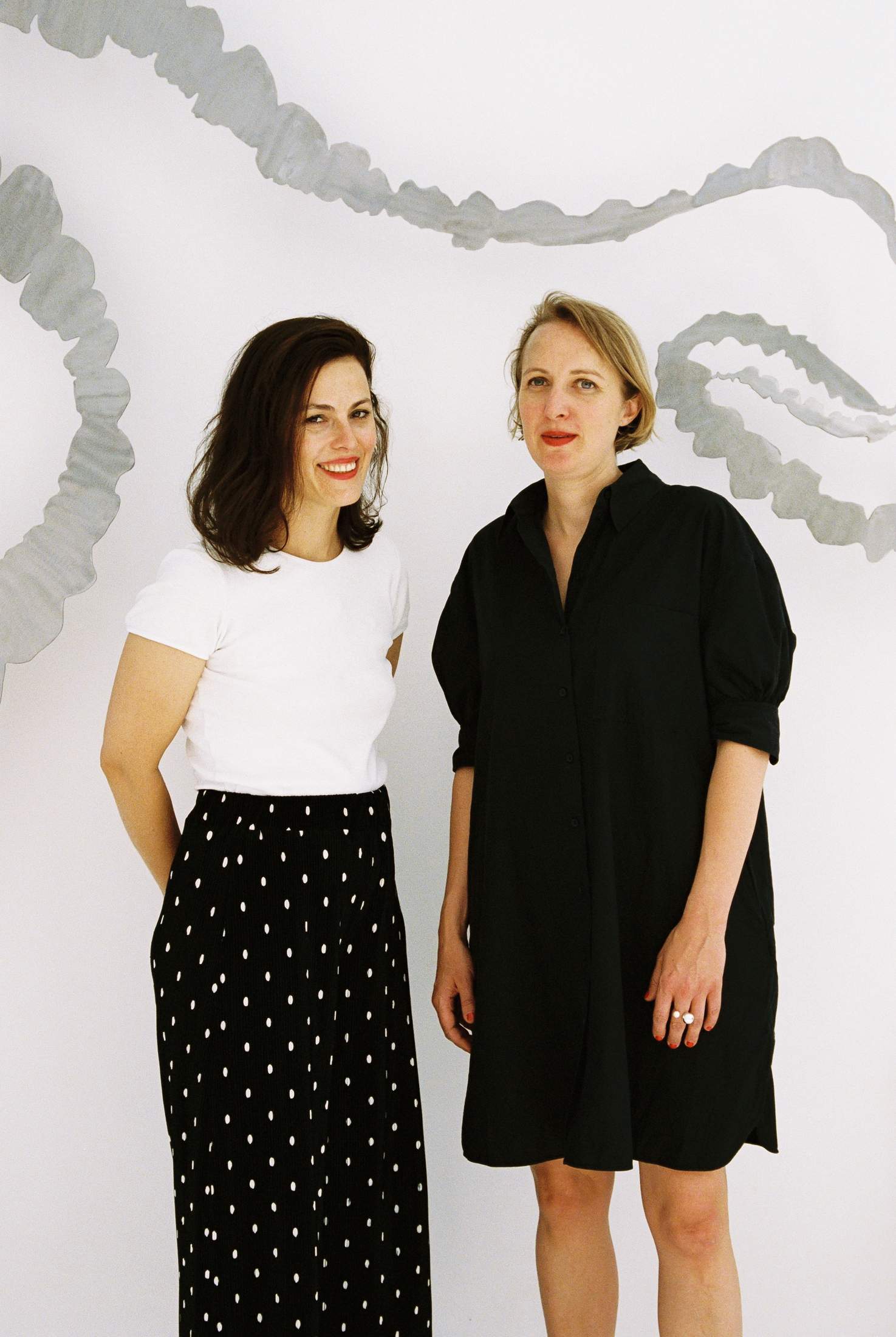 More than 35,000 visitors showed up for the opening month and, in August, popstar Dua Lipa, who was born in London to Kosovar parents, urged millions of fans to follow suit. But visibility is one thing; building a sustainable infrastructure for supporting culture is another. Long before the biennale opened, the Manifesta team (headed by Italian architect Carlo Ratti and including community leaders and art professionals) researched the urban context and, with politicians and citizens, sketched ideas for how to transform public space. Catherine Nichols, a Berlin-based Australian who acted as curator and creative mediator, says that she "talked to everyone," including taxi drivers and shopkeepers, to better understand needs and desires.
"We're using these interventions to weave together parts of the city. The legacy of Manifesta will persevere beyond the 100 days that it's here"
The result is a series of art and architectural interventions that have taken over Pristina's squares and repurposed abandoned buildings, including a hammam and a former brick factory, which has been refashioned by Berlin-based architects Raumlabor to become a venue for meetings, discussions and workshops. The derelict Grand Hotel, once occupied by Kosovar armed forces, holds the main exhibition, showing about 70 artists. Paintings and installations are on view in the National Library of Kosovo, an eye-popping landmark with a rooftop made up of 73 domes. In the Palace of Youth and Sports, a silver zeppelin sculpture by Korean artist Lee Bul floats over the car park. And the soaring Monument to Heroes of the National Liberation Movement, built in 1961 to commemorate "brotherhood and unity", is now wrapped in magenta foil, a work by Swiss artist Ugo Rondinone.
"We're using these interventions to weave together parts of the city," says mayor Përparim Rama, an architect, curator and urban planner who was elected to the post last year. "The brick factory, for example, provides new opportunities for the citizens. The legacy of Manifesta will persevere beyond the 100 days that it's here."
One venue that will outlast the event is the Hivzi Sylejmani Library. Originally a private residence, it was used by the Committee of the Communist Party of Yugoslavia for Kosovo before becoming a library. Damaged in the war, it fell into disrepair. Now, with funding from the Luxembourg embassy and support from the United Nations Development Programme, it has turned into the Centre for Narrative Practice, an urban oasis with a courtyard cafe and indoor space for community outreach, a library and a workshop running educational courses. Manifesta has guaranteed funding for five years; Foundation 17 will be involved with programming and run an art residency. "Working in a small city like Pristina, you can really change something," says Manifesta's Fijen.
So far, this change has mainly consisted of focusing global attention on what Pristina has become, not what it was after the conflict – an image that's hard to shake. "Kosovo has more than just the aftermath of the war," says artist Selmani. "It has its own path. We have more than one face." With plenty of new venues and ongoing support for its artists, that path looks like it can only go upwards.